How to dance at a rave club
How to Dance at a Club or Party
You probably know people who can dance at a club without a second thought.
They just go out, have a few drinks, get down on the dance floor, and have a great night.
Meanwhile, you're seized by panic and insecurity just thinking about dancing at a club.
And whenever you do drag yourself out, you stay glued to the wall and watch everyone else let loose on the dance floor.
But guess what? Those awkward feels are completely normal. And we PROMISE you can overcome them!
Follow these 5 simple steps and never worry about feeling left out again.
‍
1. Find the beat/rhythm as you make your way towards the dance floor
Don't expect yourself to bust out a Step Up routine out of nowhere as soon as you step foot on the dance floor.
This isn't a movie! Start small – really small – by just bobbing your head to the beat.
Do this before you even get on the dance floor. Think of it this way: Music is the one thing that lubricates the whole experience of being at the club.
It sets the mood as soon as you walk in until the moment you walk out. You have to be comfortable with the music first.
‍So start interacting with the music right away. You can listen and nod your head a you're holding your drink, hanging with a friend, or even sitting down.
This is an easy way to set yourself up for success on the dance floor before you even start dancing.
Your body will already have a handle on the rhythm, so you're more likely to stay on beat by the time you do get your feet steppin'.
Watch this video to learn how to find and count beats in music:
2. Start with a small bounce / groove
Once you're on, or around, the dance floor, start bouncing with your whole body.
Think of this bounce as a bigger version of your head bob. You're still moving to that same rhythm, but now with your knees, core, and chest.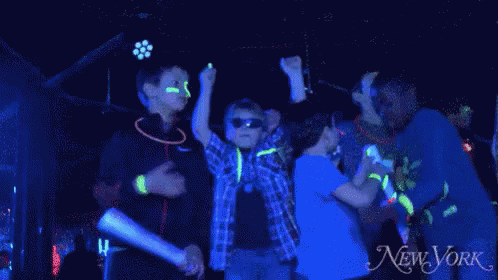 You know how a baby bounces on his knees when he hears a song he likes? Like that, but not as jolt-y.
Ease into those bounces calmly, then slowly build up your energy. This helps make your dancing look more natural.
Carlo Darang describes what a bounce / groove is in this video:
‍
3. Learn simple steps
Got a handle on the music? Great.
Started bouncing with your body? Check. Now, let's get your feet moving!
But wait – you won't know which foot to step where without any practice.
So learn a few basic dance steps before you go to dance at a club.
This video will teach you how to do 3 basic dance moves that work with any song:
Wanna learn more basic party moves like these?
Check out Bianca's "Intro to Dance" program on STEEZY Studio! It'll teach you everything you need to know to get down on the dance floor.
Click here to take the first 4 classes for free.
4. Let loose
Now that you've got the basics of dance down, it's time to put on a few finishing touches to make sure you look comfortable and confident with every move.
These quick tips will help you refine your dancing so you look more loose, groovy, and comfortable:
‍
‍
5. Join the party
By this point, you've got a handle on dancing 1. on beat 2. with your whole body 3. using steps.
But you didn't come to dance at a club to do all this alone!
Once you have that base, dance with the people around you.
If you're in a crowd or a group of friends, then you can play off of their movements and energy.
Mimic the moves your friends are doing, lip sync with them, rap Nicki's entire verse in Motor Sport from memory.
And if the DJ or song lyrics tell you to do something (like put your hands up or jump), then do it!
These are little things you can't predict or practice – remember that you're out to have fun, not to play DDR in your head.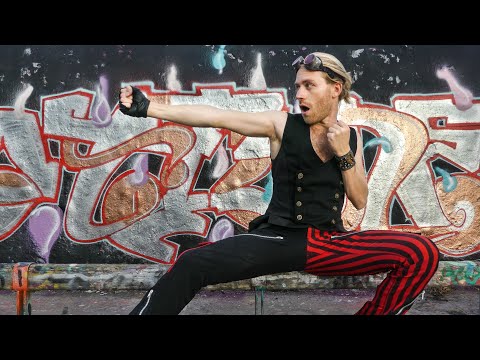 Grinding (or whatever you call it) on someone is its own topic – but whether you're dancing with one person or a whole group of people, the most important thing to do is to... Stay in rhythm!
You and your partner or friends could be doing totally different things. They could be jumping while you're pumping your arms.
She could be swaying side to side as you're 2-stepping.
But as long as you're moving to the same beat, it'll still feel like you're dancing together.
(The closer you physically get, though, the more similar you want your movements to be so that you don't end up hitting each other or creating friction between your moves. Dance with them!)
---
I hope these tips help you kiss those insecurities goodbye!
Follow these 5 steps and you'll realize that it's possible, and actually quite easy, to dance at a club.
You just need the right resources, some practice, and a dash of confidence. ;)
Have fun!
9 Great Club Dancing Tips for Guys
Dance clubs aren't just for dancing.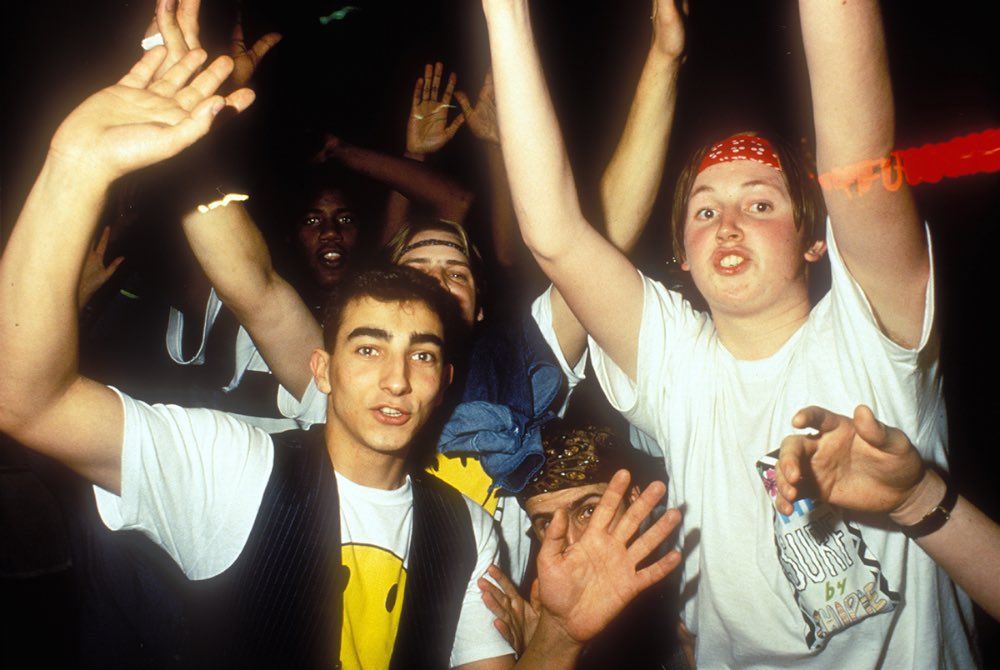 You can always have a great night at the club if you just hang out with friends and enjoy the music, have a few drinks, and meet some new people. At some point, though, you're probably going to want to dance because the beat is so sweet or you see someone you're interested in heading toward the dance floor. Dancing intimidates a lot of men for a lot of reasons, but it doesn't have to. If you're a guy who feels self-conscious about dancing at the club, try these tips.
1. Have Fun
First of all, remind yourself you're going to the club to have a great time. Pick a dance club with an inclusive vibe that welcomes anyone with a great attitude who's ready for fun, like Onyx Room. You'll be a lot more confident on the dance floor at a club that encourages people to just be themselves and leave their inhibitions at the door. 
2. Check Out Social Media for Dance Moves
Tik-Tok is the perfect place to find instructional videos that focus on single dance moves.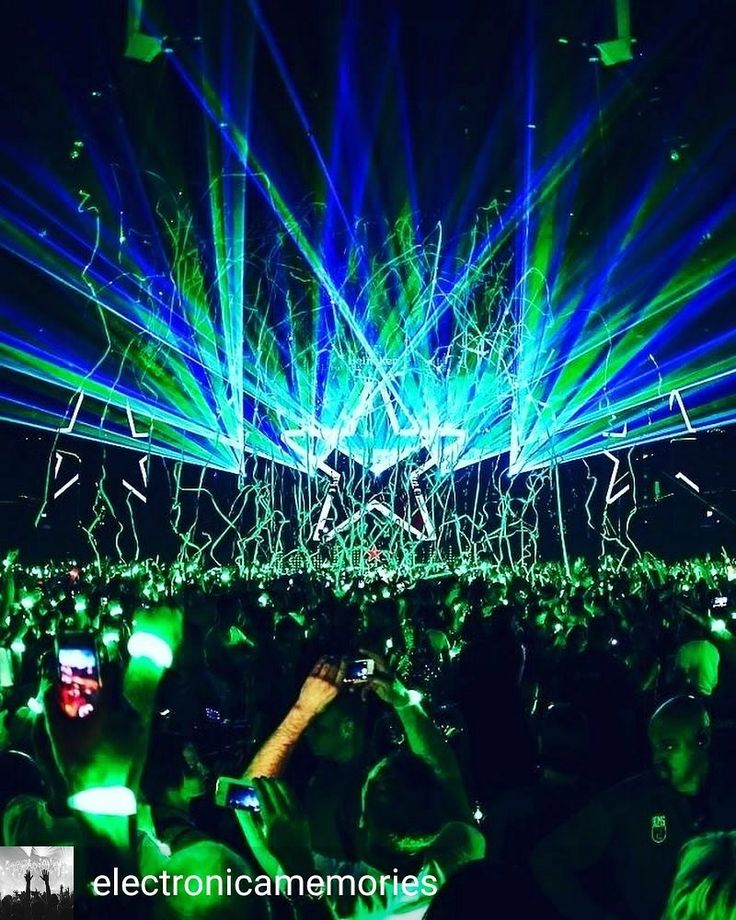 If you want more detailed step-by-step instructions, search for dance moves on YouTube. Some of the most popular moves are complicated, but you'll get better at them if you practice.
3. Loosen Up First
There's no rule that says everyone has to dance at the club, so don't feel like you're required to get up and move. Some guys need a couple of drinks before they have the confidence to hit the floor, while others just want to wait until they hear their favorite songs. If you don't get yourself into the right mood for dancing, you won't have a good time on the floor.
4. Don't Overthink It
Dancing at San Diego nightclubs is all about having fun and being spontaneous. Guys who think too much about dancing will never make it to the floor. If you feel like dancing when the music hits you, just follow your instincts.
5. Be Respectful of Other Dancers
Whether you're dancing with a partner or a group of people, respect everyone else's space.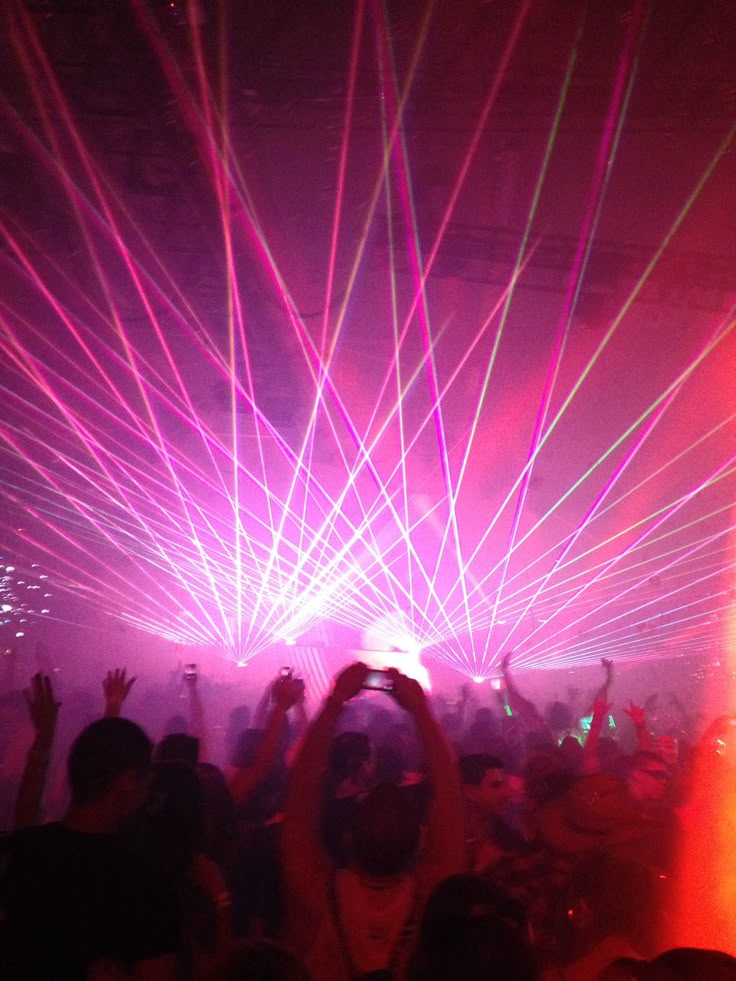 You won't make any friends if you act like the floor is a mosh pit.
6. Know When to Lead and When to Follow
Dance styles like salsa and bachata require guys to lead their partners, but things are different with genres like reggaeton, hip-hop, and EDM. Smart guys who routinely ask women to dance at nightclubs know they don't have to lead. In fact, they often let their partners take the lead and mirror or complement the ladies' tempo, rhythm, and moves.
7. Take Dance Lessons
This is by no means a requirement, but guys who subconsciously feel they aren't good dancers should take advantage of the opportunity to learn some cool moves by taking dance lessons. In San Diego, women flock to dance classes, and a lot of them would love having male partners to dance with during class.
8. Focus on the Beat
Where there's dancing, there's a beat. Even professional dancers know their killer moves and complex sequences are pretty lame if they don't match the beat.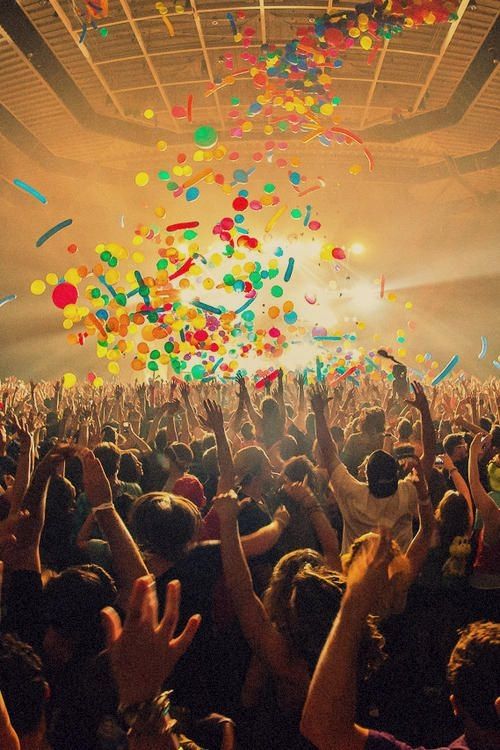 For example, hip-hop makes everyone sway and bop. You'll be fine if this is all you have to bring to the dance floor.
9. Learn Simple Basic Moves
You may have noticed nightclubs play a lot of crossover and collaboration music today. This is great for club dancers because they only need to learn a few basic dance moves. Search online for videos that teach modern dance moves like the two-step, the side-to-side rock, the triangle step, and the bounce. When you can flow between these basic moves, you'll definitely look good at the club.
If you're ready to hit the dance floor at the best nightclub in San Diego, check out the Onyx Room Nightclub. Onyx is a staple of the Gaslamp Quarter nightlife scene, and its clientele makes it a truly great nightclub. With music genres including hip hop, top 40, urban Latin, reggaeton, bachata, salsa, merengue, regional, cumbia, and Banda, we have something to please everyone's taste. You'll find that special something that attracts an open-minded, up-for-anything, and, above all, incredibly friendly crowd.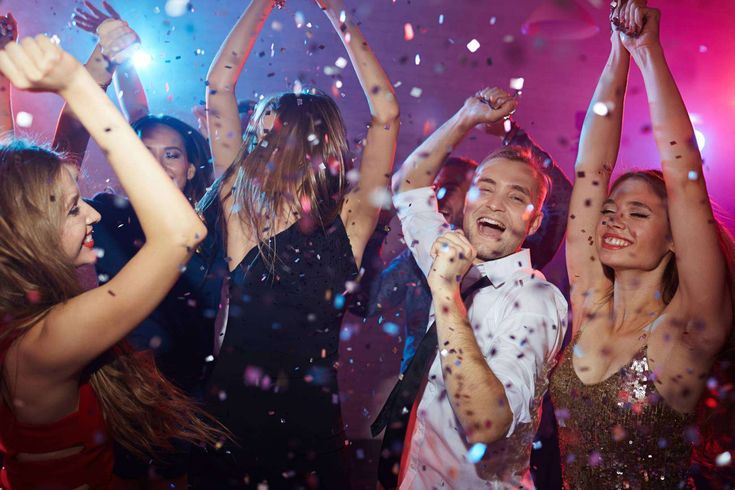 Our inviting atmosphere and welcoming staff will ensure you have an experience unlike any other. To learn more about why Onyx Nightclub is the premier San Diego nightclub, call us at 619-876-8044.
Previous Blog
Why You Should Go See J Balvin Perform Live
Next Blog
Top Southern California Music Festivals to Ch...
My first rave: how to go to a party and not screw up
If you haven't been to any rave yet, and the words "Kyiv is the new Berlin" mean nothing to you, we tell you how to start hanging out and do everything right .
We talked to Roman Paramonov, who attended 16 raves - from Schema, Rhythm Buro and Plivka to LOW party and Strichka festival. Roman is 20 years old, he is a student of the Kiev-Mohyla Academy, he writes a term paper in sociology on the topic "The social origins of rave culture".
Roman told how to properly prepare for the party, what to wear, how to dance, what music to listen to.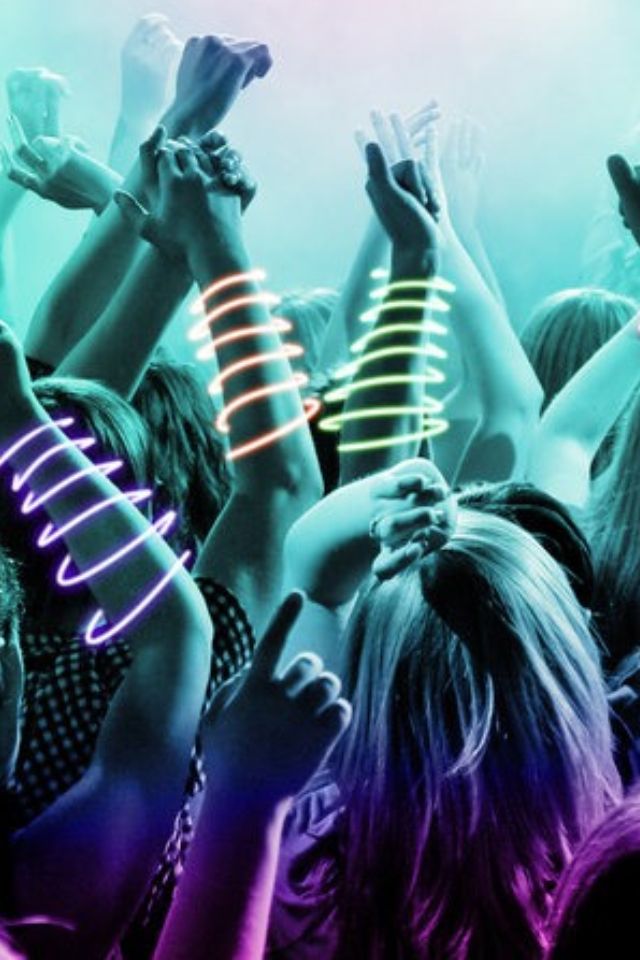 And also about inner freedom and liberation from the routine that the dance floor gives.
The first rave in a coma
I got to my first rave quite by accident, at the age of 16. We were celebrating a friend's birthday, and on the same evening one of the first "Schemes" was held. Someone from our company offered to see what was happening there, and we went. My friends were older than me and had already been to raves, but I went out of curiosity. I had no idea then that this would be the start of my big rave trip.
I certainly didn't look like a person who knows where he's going. I was wearing a black shirt with white dots, a black striped cardigan that fastened with one button and ended at the belt of my dark jeans, and I had Nike AirMax on my feet.
Then music without words was something incomprehensible to me. I did not feel the dynamics of the development of the tracks, I did not understand the plot. At my first party, I danced some kind of "cha-cha-cha" and did not understand at all how to move to this music.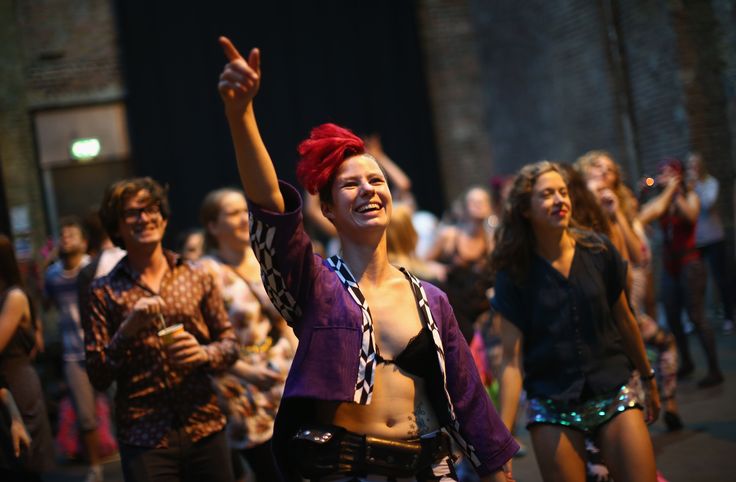 I looked at all this with the thought: "Well, what's so special about it?", And after two hours I got completely bored and I just started poking back and forth. It was some kind of scam. Just a month later, I thought that there was still something in this, I decided to try again - and it worked for me. Since then, I have hardly missed parties.
How to get ready
There are things you always need to think about in advance. First of all, look at the line-up of the event so that you can answer tricky questions during the face control. You may be asked, for example, who is playing tonight or how you knew there was a party going on here. As a rule, water and food cannot be brought in, so it's better not to bother, but to look in advance where the nearest grocery store is, where you can eat during the party.
The most important thing to take to a rave is fucking sunglasses, because otherwise your eyes will start to hurt from special lighting effects. Also think about where to put your phone, apartment keys and money so that all this does not stop you from dancing.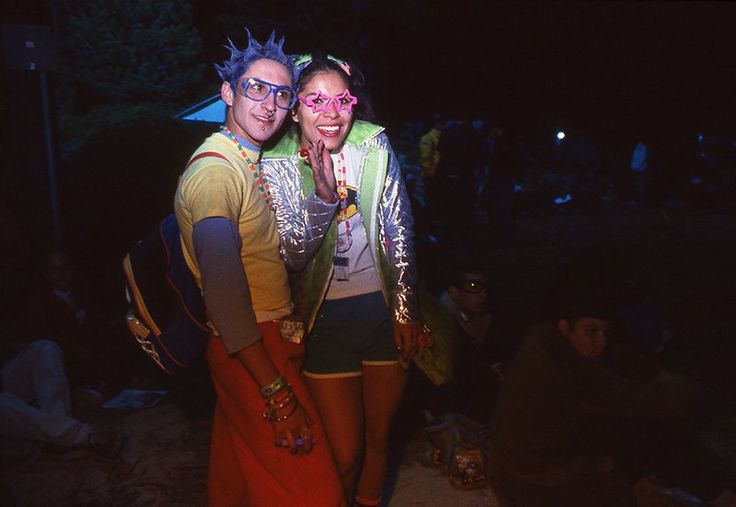 The ideal solution is a banana on the belt instead of a belt. Instead of a wallet, it is better to take a certain amount of cash and a bank card so as not to weigh down the banana. Usually I take UAH 300 and one card with me.
Also think about who you will go with. I've never seen people come to a party alone. During dances, people still disperse and dissolve in the music, finding their own rhythm. The company is needed in order to start together, find each other after, return together to the real world and go home.
The main thing is to come with the right attitude. To come and get stoned is not an option, there is no point in it, because you will not remember anything. The whole buzz of a sober rave is that you remember all the sensations. In order not to screw up, you need to free yourself from the reality that is here and now.
How to dress
Once upon a time I wore only black clothes to parties, but over time I realized that I wanted something more interesting and brighter, but sneakers have always been my hobby.
I go to parties in air-soled sneakers, God bless Phil Knight0033 [co-founder of the Nike brand — BZ] .
There is no dress code at raves. In fact, almost complete darkness reigns around, and you see only the silhouettes of people who are dancing. When choosing clothes, first of all, you need to think about convenience.
If it's a T-shirt, it's one that doesn't stick to the body and doesn't have to be wringed out of sweat like a rag. If pants or shorts, then such that they do not fetter in movement. Sneakers can be air-soled, but the main thing is that the shoes are comfortable after a long walk and long dances.
Lately the trend is vintage 90s, people are trying to recreate the atmosphere of the underground raves of those years, so many people dress "old school". Basically, vintage and rare items are bought at second-hand stores, although sometimes they can also be found among the popular mass market.
Comfort is very important, thanks to it you move away from the real world and immerse yourself in music and movement.
For me, going out for a smoke break during a party is like returning to reality for a while.
How to dance and what to listen to
Rave is a story about individuality. You don't have to follow someone else's example. You need to find your movements, close your eyes and surrender to the dance - the body will do everything for you. Turn one of your fingers the other way or turn your foot in a different way, and you will already be different from the rest.
At one of the raves, I danced for 8 hours straight and never went outside. At another party, I danced with my eyes closed under the stage, and after a while I ended up at the very end of the hall. You move, people rub against each other. You can even accidentally hook someone, but you still won't be told anything.
Everyone feels and hears music differently. Recently, DJs have been adding body percussion to soundtracks. That is, live pops, clicks and crackles appear among synthetic sounds - this allows you to immerse yourself in the atmosphere even more and reminds you that the real world still exists.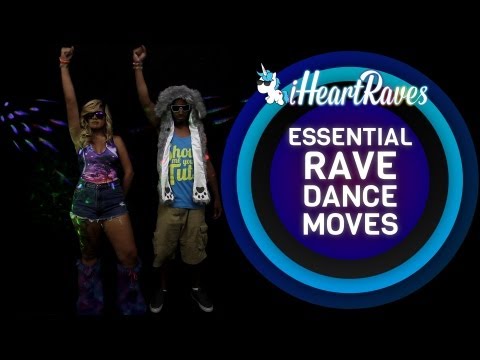 Music is a kind of drug. If you find your rhythm, then, like a surfer, you will get into the wave and start to "slide" awesome.
At all times different techno music played at raves. It used to be less technologically advanced, but today DJs have more cool modern equipment and programs for creating sound tracks, and the tracks are becoming more diverse.
My favorite DJs are Inga Mauer, Max Cooper, Yana Woodstock, Lil Louis, AUX 88 and Amelie Lens - they are all techno artists. Apple Music or Soundcloud will help you find the music you need. The first one has techno selections that are updated every week, and the second one, when you search for techno or rave, you can find cool young DJs or great mixes of famous artists.
Rave is music without words that "sings" about liberation. You are freed from everything that oppresses you: from problems, inequalities and discrimination. You are not divided into white, black, green or red, because no one cares who you are. You come and become part of a tribe where a DJ is a shaman.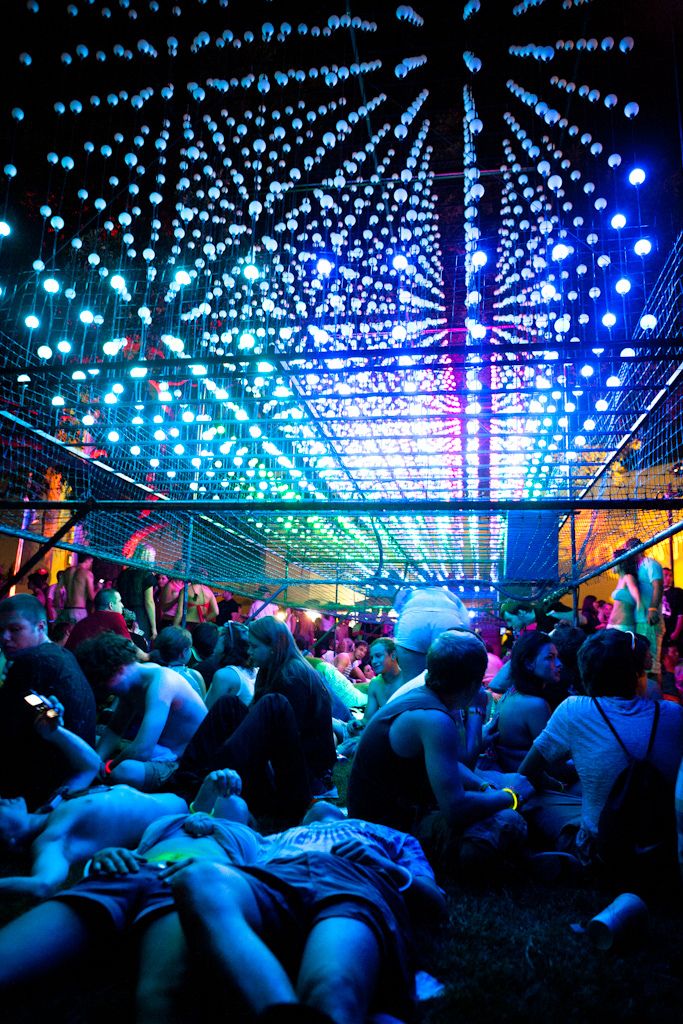 Everyone dances in their own way, there is no common style. The main thing is to surrender to the music, the rest of the body itself will tell you.
What happens at the rave
Inside the rave, all people are one big company. There is no aggression, because everyone came to rest from the real world, routine and fuss. This is a community in which everyone knows each other in absentia. You can go up to any person and ask for water - at a get-together everyone always shares with each other.
You can easily meet a people's deputy here. Recently, I saw my teacher at a rave, who just the other day gave me lectures and seminars, and today we are on the same dance floor with him.
I remember how one girl stripped down to her shorts, climbed onto some kind of parapet and just danced. There was another dude we called "propeller arms", he was waving his arms very strongly, but it was so cool that I don't even know how to repeat it.
There are people at the rave who stimulate themselves with various substances.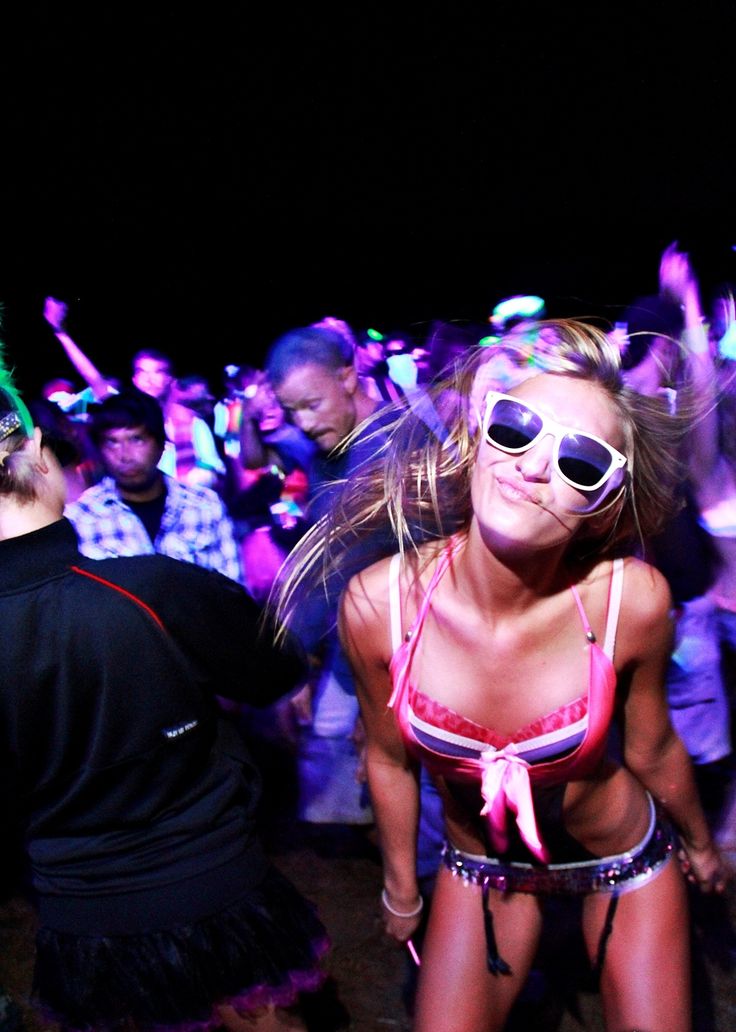 I think that music without drugs is enough to get into ecstasy. You need to go with the right attitude and understanding of what you want to get from the party. It comes with experience.
After a rave on the way home, I always keep listening to music on my headphones until I close my eyes in bed. This helps to avoid unnecessary noise in the head. After a rave, you always wake up fresh and renewed. Often there is a slight krepatura, but then you start the day with the clearest head possible.
About rave culture and main clubs
Rave culture has become a real discovery for Ukraine. After all the bloody events of the revolution and the beginning of the war, people wanted to forget at least for a while, to abstract from pain and oppression.
Each of us lives in a constant routine: study, work, stress and problems, which causes mental burnout. When you get to a rave, all the accumulated fatigue comes out of you in the dance. For me, this is an opportunity to be free.
Some people find it at the gym or on a run, I found it on the dance floor.
There are enough good parties in Kyiv: Scheme, Rhythm Buro, Low party, Plivka, Osnova, Closer, parties at Otel' and Mezzanine. I go for everything. The quality of parties in Kyiv has grown a lot in recent years. The organizers understand what the audience wants, create comfort and atmosphere.
In Berlin, raves have long migrated to clubs, but we continue to hang out in hangars, factories and under bridges.
Low party - more than just a party, techno pioneer DJs play there. A very atmospheric and worthwhile party that everyone should go to.
Rhythm Buro - these are parties that take place in secret places, the organizers keep the intrigue to the last and send the place of the party on the day of the event. Usually both foreign and our DJs play. One of the best hangouts in the country.
Scheme is the most popular Kyiv rave. You should definitely get there, because there is always a complete separation.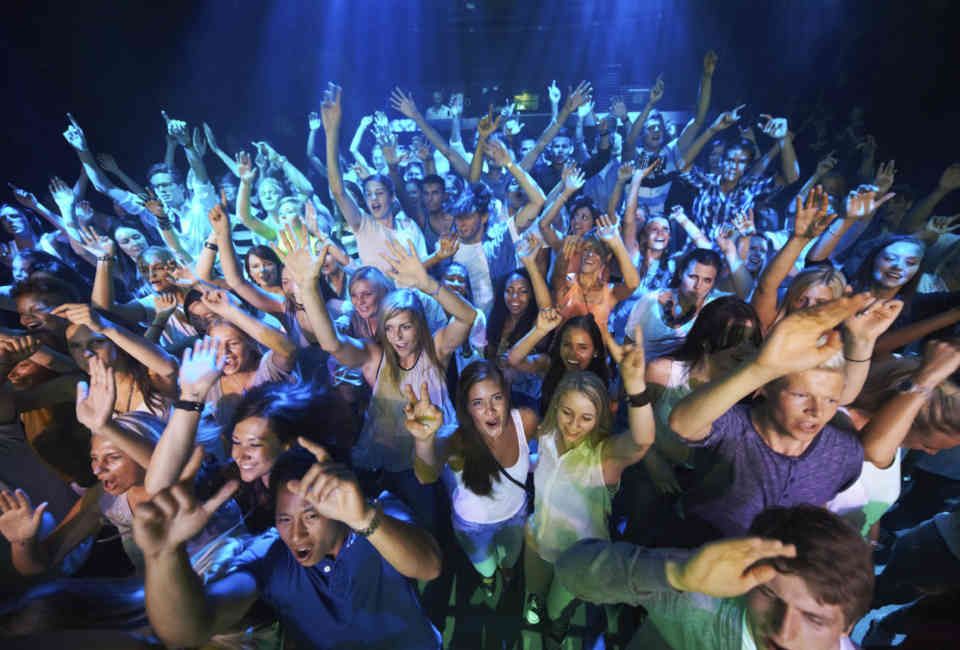 Osnova - good domestic DJs play, parties take place in different locations and admission is cheaper than other events.
Closer are the most aesthetic parties, but it is very difficult to get there if you are under 21, but by some miracle I managed to pass and even visit the Strichka festival. Usually there are many foreigners among the guests, light techno or house music plays.
Photo: Yuly Kudlanyk. Thanks to Closer for assisting with filming
Posted April 12, 2018 , tagged:
Closer
rave
rave kiev
second hand Kyiv
Life at a rave: what kind of food is suitable for dancing
Specialized food in various areas of human life. Athletes eat high-energy date bars, opera singers drink a mixture of egg, cognac and honey before a performance to warm up the bundles, tourists carry stewed meat and crackers in their backpacks. But there are people that I don't think the food industry has taken care of properly yet, and that's the ravers.
This is not surprising: no one considers fans of many hours of vigil in industrial halls to loud music with lasers and protracted after-parties as a significant class of consumers, and even auto-correct on the phone corrects the word "techno" to "dark". Well, it's time to add light, even despite the complexity of the topic. After all, daily dances are little associated with a pleasant appetite, and for experienced people, talking about food at parties can cause a smirk and an offer to treat them with chewing gum. It's not customary to talk about food at raves.
Meanwhile, this plot worries me very much. About 10 years ago, my whole life revolved around techno: I was a DJ, went to Arma and Solyanka, played in the Zhest club and wrote reviews of world festivals on the 44100.com portal. Then for me, rave food could turn out to be no matter what kind of sandwich or a can of chips, soup at best. I did not think about the importance of proteins, vitamins and trace elements for a weakened body.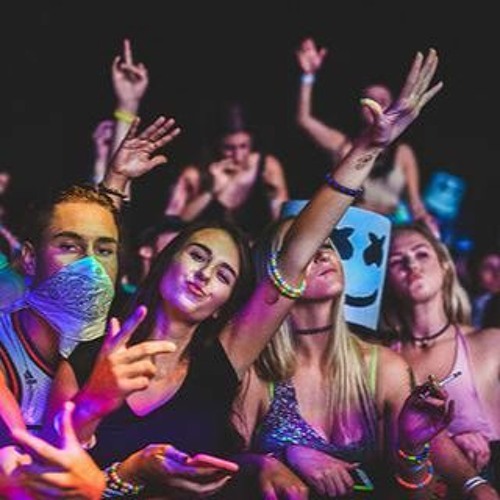 Now, after studying in California and several years in the kitchens of various projects, being in an abandoned beer factory in Vienna with a schedule of 40 DJs, or going to a techno brunch with friends, I literally cry from what they serve there. I think it's time to formulate the properties of the perfect rave food. Here they are:
In 2015, the Arma team held the Outline festival in Moscow with a no-kill food philosophy, and dozens of gastronomic projects picked up on this theme. On the Outline site, you could only buy dishes without meat or fish in the composition. It seemed to me then very organic, because the rave culture with its dark aspects, dance euphoria, a sense of equality and the erasure of social status on the dance floor is incompatible with violence and cruelty. Forgive me, but when you know the structure of the universe, a sausage will not fall into your mouth, but a peach or a banana is easy. Maybe that's why there is a division: rock festivals like "Invasion" are based on medieval epic - there is a lot of meat and beer! And electronic music festivals prefer plant components.
It is impossible to find a built-in system of nutritional recommendations for ravers on the Web - doctors, if anything, advise drinking plenty of water. But there are interesting articles on nutrition during rehab. For example, the American Addiction Center Resource suggests that during recovery, give up sweets and carbonated foods, switch to fiber, whole grains and vitamin-rich vegetables and fruits - in general, a classic detox.
Sounds sensible, but there are points: coarse fiber will be difficult to digest and can cause bloating, so during the Vilalobos set, I would recommend sending all foods rich in fiber before use in a blender. There are a number of foods with strong acidity: tomatoes, for example. They are not suitable, as they can irritate the oral mucosa. In general, everything that can irritate and scratch her should be excluded from food trucks at techno sites - no crackers, chips, sandwiches with aggressive sauces. Ideally, all textures should be delicate and silky, and energy compounds should be valuable.
When I was running a bar for the Moscow promo group PZDC, one New Year's Eve, my wife Anya Yudakova and I (here she is in Anastasia Ryabtsova's shooting at BURO.) boiled 10 liters of chestnut cream soup. And it's great party food—you don't even have to chew it! Boiled cereals are well suited: quinoa, amaranth, whole oatmeal and millet, boiled in water or coconut milk, and not cow's milk, because many people do not digest lactose.
By the way, the ideal food at a rave is ice cream! But not the kind that is sold in the store, but the craft one: it refreshes, saturates, and gives pleasure! It has a lot of liquid, which is clearly not enough for emaciated dancers, and natural sugars, such as agave syrup, provide energy. I tested this hypothesis: Richter manager Zhenya Shchur and I prepared six kilograms of two types of vegan ice cream for our friends at Mutabor - rhubarb and pink pitahaya sorbet and ice cream based on coconut milk and Japanese matcha tea. We did everything without sugar, eggs and harmful additives - only natural ingredients and vitamins in a digestible and tasty form! We arrived at the rave in the morning and treated the lathered dancers.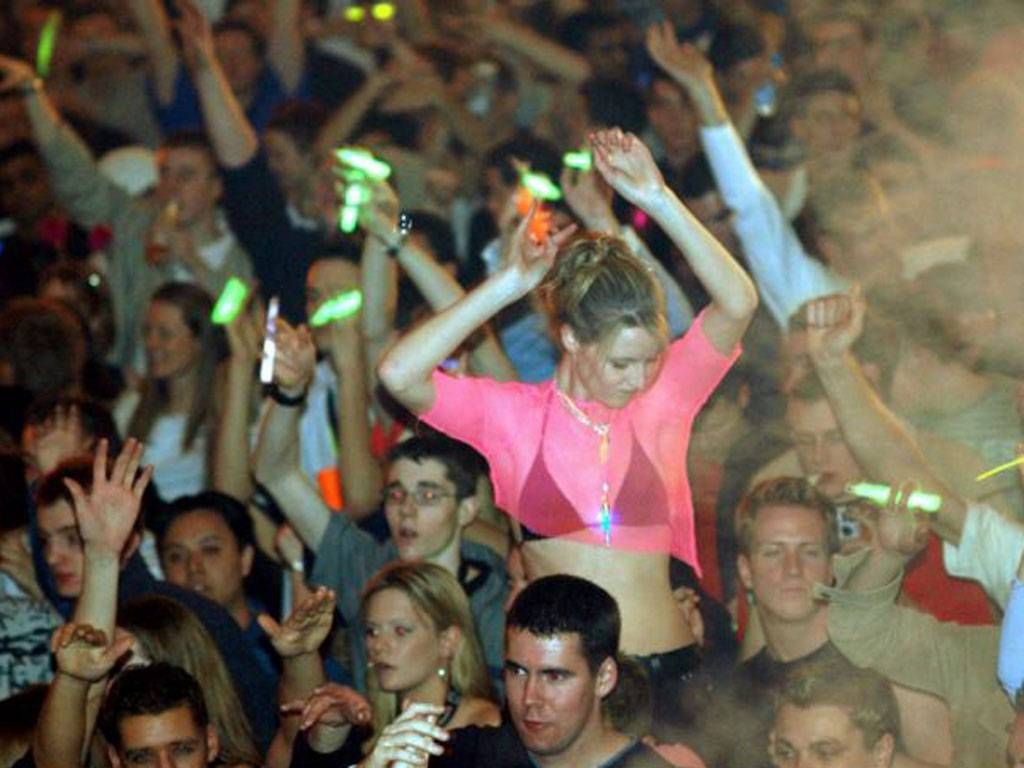 Respect for nature is a big theme of modern rave. Now all promo groups are holding their events more carefully and more consciously than the city authorities organize subbotniks in parks. In the same Mutabor, a separate waste collection system is used, food is given in biodegradable dishes. And this summer, the site decided to abandon avocados in dishes - the fruit has become so popular that they are now cutting down relic forests for planting it. Raver food definitely has a green message!
Another trait that has always accompanied electronic music and the aesthetics around it is the belief in the future. A rave is an experience that produces a non-trivial audiovisual experience. It will be great if the food is permeated with the idea of ​​novelty. Therefore, I feel that a soft bread sandwich or mushroom cream soup at a party is too boring, everyday neutral and does not provide any exceptional experience.
Frozen Stoyn heads looked good — about five years ago, in Artplay, the guys made ice cream with liquid nitrogen, grinding fruit with it.
They were prepared and served in puffs of steam. And when I was doing a cafe in the Rodnya techno club, somehow we brought multi-colored acid muffins to a hardcore party - this also rolled in. At a techno brunch that fell on Shrovetide week, I cooked green pancakes - I tinted the dough with spinach. The food at a rave should have the same wow factor as the music or clothes you wear to a party.
If you approach techno-nutrition with the principles described above, you will get a full-fledged, not forced food. It is suitable for everyone who loves not only to dance, but also to take care of themselves and the world around. I am sure that the matter that we let into ourselves is no less important than the broadcast content - music, video, communication with people. In this sense, a green smoothie with passion fruit is like an Aphex Twin record, and a sausage sandwich in a plastic package is like a song from the Dacha radio rotation that you don't want to hear. I hope that this attitude towards food will be accepted by all the big festivals and rave venues.