Learn how to irish step dance
5 Places You Can Learn Irish Dance Online
Irish dance is a beautiful expression of the Celtic spirit in physical form, when we respond to and move to the songs and music of our culture.
But did you know there are many ways you can learn all kinds of Irish dance online, no matter what age you may be.
Online Irish Dance Lessons
We have explored the history and origins of Irish dance and Irish music, and perhaps you have been inspired to pursue learning this unique form of dancing from the Emerald Isle.
You might not want to pursue Irish dance instruction in person. Remote Irish dance lessons can be amazing for multiple reasons:
you don't have to find a studio in your own area,
you don't have to leave the home at night,
you don't need to follow a dress code,
you have a much lower risk of infection,
you can go at your own pace,
and you usually won't have others watching you like you would in a group setting.
I've compiled a list of 5 places you can learn Irish dance online, and after each one I have the pros and cons of each option (although these might vary, based on your personal goals).
I hope you can find the place that's best for you to learn a beautiful new skill!
Irish Dance Courses
There are 8 qualified Irish dance teachers on this website who have their own bios and dance history on their pages. You can learn Sean Nós dance, set dancing, two hand dance, old style Irish step dancing, modern Irish step dancing, and traditional Irish folk dances through their selection of Irish dance classes.
Through this site, you get unlimited access to all of their classes. You can pay $21.95 monthly or $219.54 annually. They also offer a free trial if you'd like to check everything out before paying the full price for a membership!
Unfortunately, there is not very much information on their website that is accessible before you start your free trial, but luckily you'll be able to view everything before you make your own decision.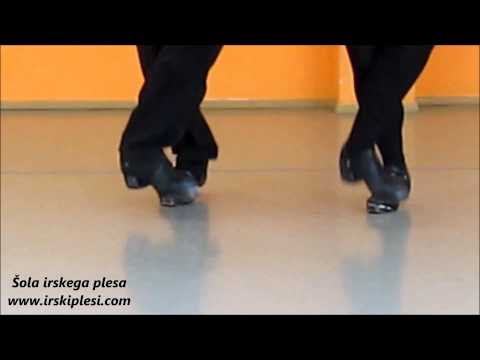 Pros:
You can go at your own pace
8 different teachers
Unlimited access to courses with membership
Cons:
Not a lot of information accessible on the website before signing up.
You don't interact with others.
Hard Shoes for Irish Dancing
Learn To Dance
If you'd prefer to learn the basics of Irish dance to see if you like it before investing more money into it, Learn to Dance might be the option for you.
The website isn't an Irish dance-specific platform, they offer a lot of different styles of dance. There is a free series of videos for people who want to start with the basic techniques of Irish step dance. If you're interested in learning lots of different styles of dance at a basic level, this could be a fun website to check out!
The website features a lot of different compilations of YouTube videos that instructors uploaded online. When you click on a type of dancing, it brings up a lot of different free videos for beginner dancers.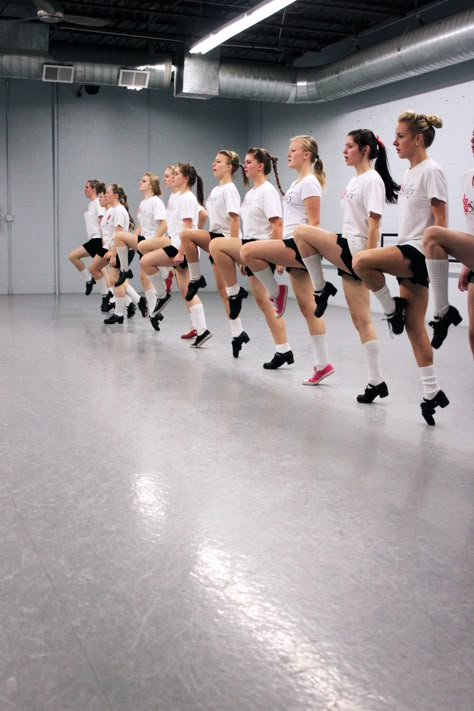 Pros:
Some of these courses are free.
All the videos are available at your fingertips.
These courses are designed to be beginner-friendly,
Cons:
There's no personal help available.
These are not comprehensive courses.
Only for beginners
Soft shoe Irish dancing
Aistear Mobile Irish Dance Academy
Aistear Mobile Irish Dance Academy has online lessons that will be delivered directly to your email inbox. There is a $25 registration fee, and a $25 monthly membership cost.
This is an email-based Irish dance course. Every Monday, an instructional video will come into your inbox, so if you're looking for weekly classes, this might be the best choice for you!
There is a trial lesson available on the website, so you can get a sense of whether you would enjoy being part of the academy.
Pros:
New videos weekly
More of a personal feel
Cons:
Limited access to videos
Not self-paced
Irish Dance Shoes
Cabe Academy Irish Dance
Cabe Academy is a very professional Irish dance studio headquartered in Dublin whose goal is to spread the joy of Irish dance.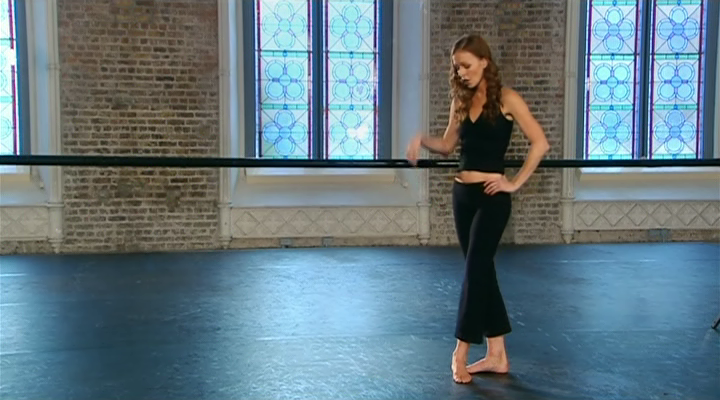 Not only do they have many in-person branches, they have online dance classes featuring qualified instructors, and you can pay for them monthly or purchase lifetime access.
There is a welcome video on their online course's homepage that will give you a bit of an introduction to who they are and what they do. If you'd like to see their frequently asked questions, you can see all the information on their website as well.
This option stuck out for me because they have options for new beginners who are interested in learning the basic steps, intermediate classes for students who have already taken beginner classes, and a third level for students who are ready for more advanced choreography.
Pros:
Lifetime access option
3 different levels
Professional vibe
Direct link to Irish culture
Cons:
Classes are sold out (at the time of publication)
Irish Dancing Shoes
Kieran Jordan
If the traditional structure of live group classes is more your thing, Kieran Jordan Dance offers Zoom classes!
This is a dance studio in Massachusetts that offers classes for adults and teenagers in person and online.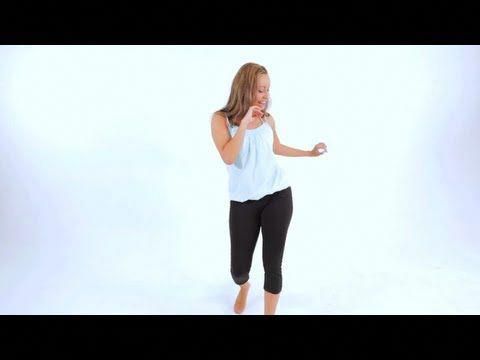 There are private lessons, instructional videos, and online workshops you can partake in.
There is also a range of time commitments, including a 6-week session, a 1-week session, and a one-time session, making it a very customizable experience for new students.
Pros:
Live access to a teacher
Interaction with others in the class
Multiple levels of involvement
Cons:
Not at your own pace
Classes aren't originally created to be online
Happy Irish Dancing
If you're planning to take some Irish dancing classes, I hope these options lead to an amazing experience for you as you pursue the dance tradition of our culture!
Before you know it you'll be dancing a few Irish jigs and reels.
Did you know that the reel may have originated in Scotland not Ireland? Here's a quick look at the origins of the Irish reel dance.
If you have any other favorite online classes, please share them below!
Slán agus beannacht,
(Goodbye and blessings)
Irish American Mom
Share my recipes and ramblings with the world
Are You Too Old To Irish Dance? Never! by Kathy Nelson TCRG – Rose & Sword Academy of Irish Dance
Are you too old for Irish Dance?
Many adults are interested in beginning Irish dance but they think they are too old or not coordinated enough.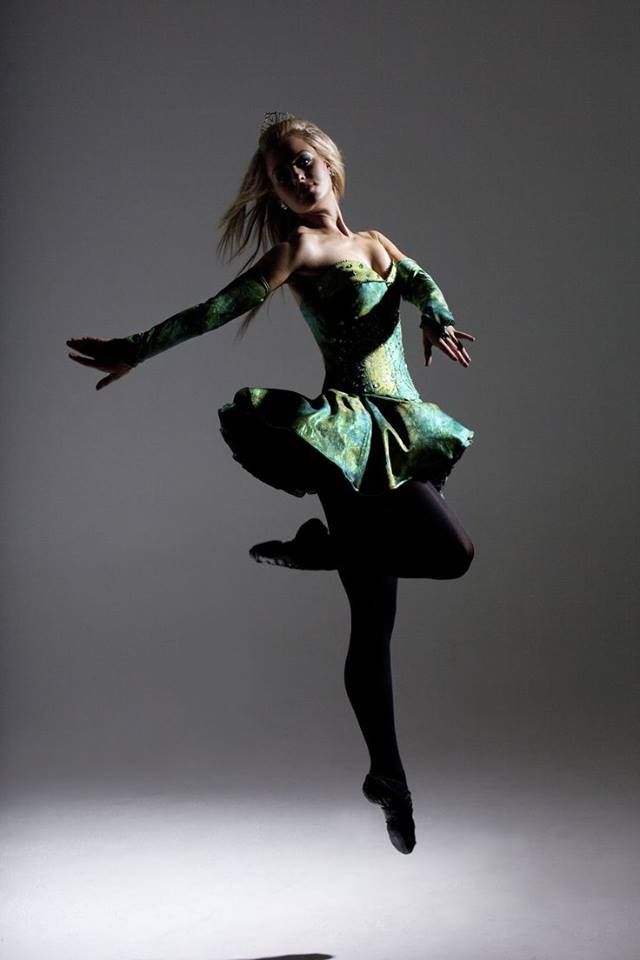 I began Irish Dance in my 40's. I have found this type of dance to be extremely athletic in nature. It truly is a great form of exercise! As time went on I realized that I could be competitive and then went on to become a Champion dancer.
So no matter how old you are, if you are interested in starting Irish dance, my advice is to take heart and start dancing. You would be surprised at what you can do if you give yourself time, have the desire, and make the effort. I tell my older dancers that Irish dance is like putting together a puzzle. It is great memory work and helps to prevent and to reverse mental decline as we get older.
Many of the adult dancers, Isabelle & I have taught, have become performers and competitors. They love the exercise value and how much more flexible they have become. Irish dancing helps build bone density, improves balance, and strengthens the core and legs. In addition to dance instruction, each of our classes includes exercises to help with strengthening muscles, stretching for more flexibility, and we incorporate elements for balance and free movement.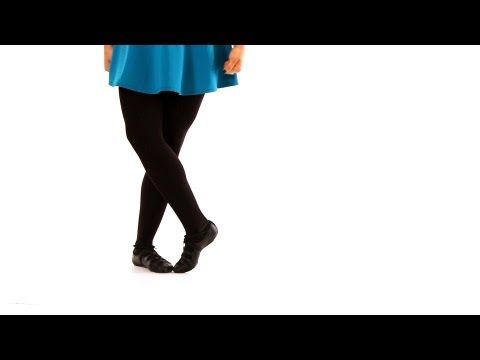 We also offer a fitness class during our competitor camps.
Two other benefits of Irish dance are performances and competitions. Folks love to see Irish dance! Once our adults reach a particular level of ability they are invited to join us for local performances. This helps build confidence by giving them the opportunity to dance in front of appreciative audiences. As the adults get more confident and skillful, some of them choose to try competitive Irish dance. We are members of the World Irish Dance Association (WIDA), an organization that is open and friendly to adult dancers wanting to compete.
So if you decide you want to do something fun while getting in shape, get in touch with us.
For more information on WIDA and adult dancers, check out this 2014 article:
Christy Dorrity:
30 April 2014
World Irish Dance Association sets the bar for competitive adult Irish dancers
Word is spreading about the positive treatment adult Irish dancers find in the World Irish Dance Association.
A recap of the 2014 World and European Championships in Dusseldorf, Germany.
How old is too old to dance? Most people agree that dancing can be enjoyable at any age.
"It's never too late to learn," says Johnny Cronin, owner of the Johnny Cronin School of Irish Dancing in Ireland, who recently certified to be an Irish dance adjudicator. "I've heard so many times from adults that they wish they had the means when they were young to dance and now as adults many now do."
There are a few adults in Irish dance that started their training as children, but many adults who Irish dance began taking lessons in adulthood—long past what most would consider a viable age for a champion. The World Irish Dance Association (WIDA) is changing the landscape of competition for adult Irish dancers, giving them a chance to compete for a world title.
Last week, at the World Irish Dance Association's European and World Championships, held in Dusseldorf, Germany, more than 90 dancers over the age of 23 competed in six age groups.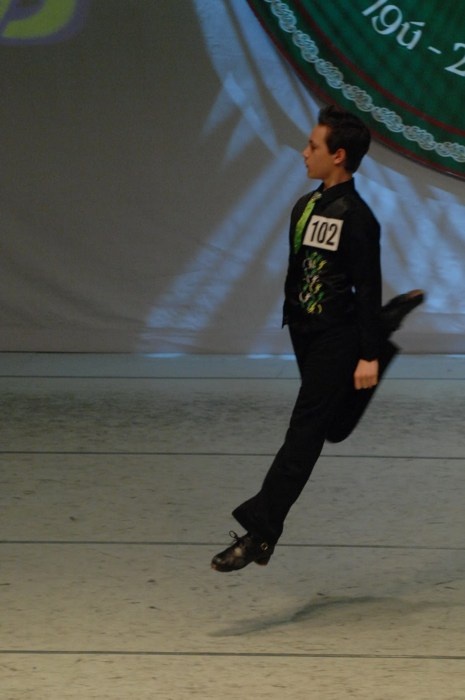 Annamariea Dardi, an adult Irish dancer from Ireland, is pleased to find that WIDA values adult dancers. "I always compare adult dancers to football or rugby players who are valued at the sport well after the teenage years, and it's nice that a dancing organization such as WIDA feels the same." The adult dancers, along with the younger age groups, gathered in Dusseldorf, Germany on April 19-21, 2014. Dancers hailed from thirteen countries and seventy-eight schools.
Other Irish dance organizations offer only limited opportunities for advancement for adults, or require them to compete against teens at the major competitions. The comparatively young organization of WIDA allows adult Irish dancers to compete at high levels, and against athletes of similar age. "WIDA has not only opened doors for people to learn Irish dance outside of Ireland, but the organization has really encouraged older dancers and lets them take their dancing as far as they want to," Cronin says. One of his adult dancers, Séamus O'Rourke is the current World 2014 title holder in the over35 category.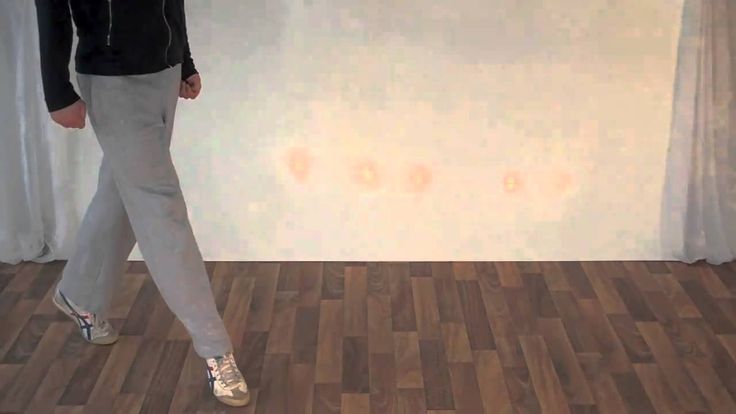 Word is spreading about the positive treatment adult Irish dancers find in WIDA. Catriona Newcombe, an adult Irish dancer and teacher (Echoes of Erin School of Irish Dancing) from Hong Kong was impressed with the events. "WIDA is an extremely friendly organization," Newcombe says. "Everyone was there to support each other, and we all wished each other good luck and were genuinely please if someone danced well and placed. No where else have I seen everyone as enthusiastic about the senior dancers and cheered them on equally."
In recent years, attendance at WIDA's double major has increased, seeing a 25% rise between 2013 and 2014 alone. And it isn't just the attendance of adult Irish dancers that is rising; the quality of the dancing is climbing as well. "The standard in WIDA is high and over the years it is going to get better," says Séamus O'Rourke, current World 2014 title holder in the over35 category. "I always felt that I was able to dance, but with other organizations I would have to compete against dancers in their teens or early 20's.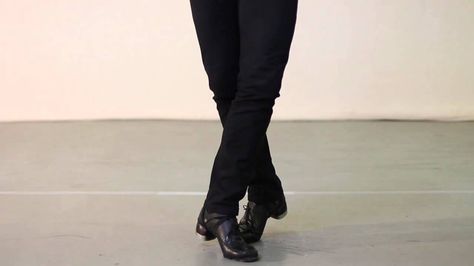 WIDA changed that. I have been introduced to a new world."
As more adult dancers around the globe are given a chance to show what they are capable of, they will inspire many who have thought that they, also, were too old to dance. I have had the best experience of my life being part of the organisation WIDA," O'Rourke admits. "After 27 years away from the dancing world, WIDA has allowed me to go back to what is passionate in my life, that of dancing." And just because the Europeans and Worlds are over for 2014, doesn't mean that the dancers are resting. They know that the standard will be even higher next year, and are already back to practice, the world over.
Like this:
Like Loading...
how to dance Irish dances, video lessons
Ireland is an unusual and mysterious country, the unique charm of which is given by evergreen hills, ancient castles, and of course amazing dances. National dances are performed only to Irish music and look very beautiful and spectacular, thanks to the speed of movement and rhythm.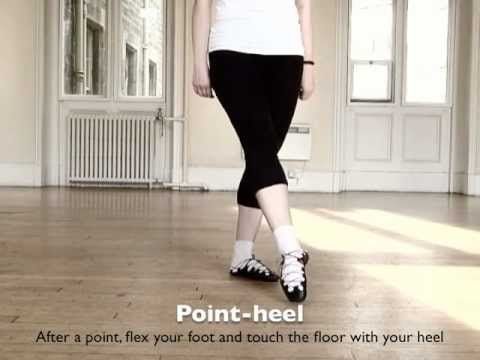 Currently, this dance direction is extremely popular in many countries. There are many schools and studios that teach jig, reel or hornpipe, but you can learn how to dance Irish dances on your own. Depending on the technique of performance and the number of participants, the following varieties are distinguished:
Solo, is a rhythmic and clear movement of the legs, while the body and arms are motionless, one person is dancing.
Group, performed by a group of up to 16 people, and include elements of solo dances with rebuilding in a circle, line or column and the inclusion of hands.
Folk or social, characterized by simple quadrille-like movements, danced in pairs.
For those who decide to learn how to dance Irish dances on their own, video lessons for beginners will be an excellent tool. It is better to start with a solo direction, which includes: jig, reel, hornpipe and solo sets.
Jig
Performed to the music of the violin.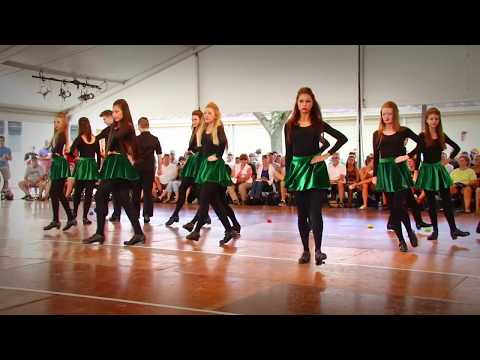 Fun and cheerful jig, consists of traditional jumps and special steps. The jumps are quite high, which makes a lasting impression, but at the initial stage, you should not jump high. First you need to learn how to properly hold the body and press your hands, and most importantly, land softly. Dynamic and spectacular Irish dances can be a serious challenge for beginners.
Reel
Reel is believed to be of Scottish origin, but has been heavily modified to include true Irish elements. Great for beginners and is usually the starting point for learning how to dance Irish dance properly. May be fast or slow.
Fast paced reels have a set of simple movements, while slow ones are characterized by a more complex set of figures, including high jumps. The technique of execution, depending on the type of footwear, can be soft or hard.
Hornpipe
Includes jumps and tap dance elements, touching the floor alternately with the heel and toe, creates a drumming effect.
Hands are usually located on the belt or extended at the seams, and swings are made with a leg bent at the knee. It is performed only in hard shoes and is the most difficult to master. Somewhat similar to the reel, the hornpipe is notable for its particular dotted rhythm and emphasis on the first count. It can also be slow and fast.
Set solo dances
A distinctive feature is a special set melody, which can be traditional or author's, and differs in its structure from ordinary Irish music. Under such melodies, unique dance compositions are developed, intended for participation in competitions, which will include complex steps and non-traditional elements. From generation to generation in Ireland, the music and steps of solo sets created in the distant past and called traditional are transmitted.
Irish dancing is not only an amazing charge of positive energy and energy, but also a great way to increase stamina and improve physical fitness. Having mastered the basic elements, you can continue to use lessons for beginners to learn Irish dances, or contact a special studio.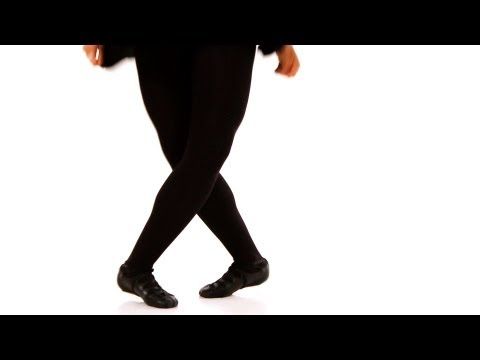 Speed, clarity and rhythm of movements will come with regular practice.
Video lessons
Katrin Selezneva
Teacher of modern and classical dance, participant in international competitions. Teaching activity in dance schools for 8 years.
Irish dancing: features and benefits for the body
In the distant Middle Ages, Irish peasants liked to gather on green lawns to shake themselves up and relax after hard work. The dancers lined up in long lines, danced round dances and even danced with swords...
Irish dance gained world fame after the release of the River Dance and Lord of the Dance shows, as well as after the showing of some foreign films where irish dance was mentioned.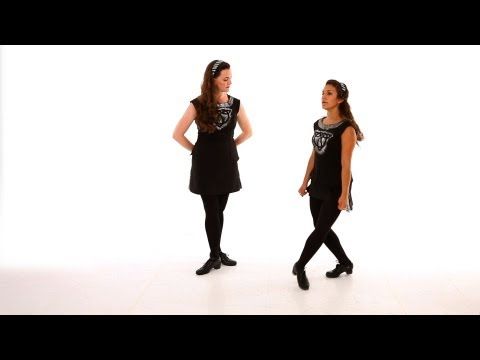 Those who have seen with their own eyes how the dancers, lined up in orderly rows, uninterruptedly beat the stage with their feet in heavy shoes, assure that it is simply impossible to sit still! It makes you want to practice the Irish tap dance yourself. Is it possible?
Of course, yes! Today, Irish dancing is one of the trendy and popular fitness workouts. An ideal option for those who are fed up with shaping, step and want something like that. But before you rush into the dance, it is important to remember that Irish dancing is not just a few hastily learned elements with which you can surprise your friends at the disco. This is a complex system that requires regular training and willpower. For example, to become an Irish dance coach, you need to go through twelve stages of training and devote several years to this business. Only then will you be able to write out Celtic patterns with your feet.
What should you be prepared for?
Irish dance - group.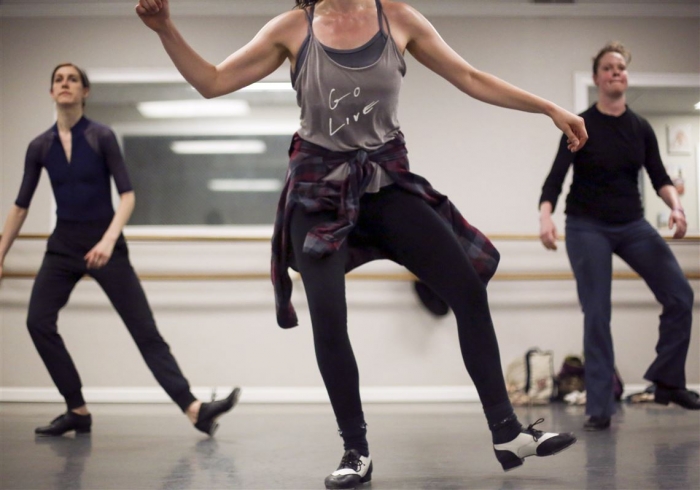 Therefore, in training, you will have to give up any liberties: in collective classes, you will be destined for the role of a cog in a large mechanism. Don't be scared, it's not scary! On the contrary, a group dance gradually develops a sense of partnership, when you feel one whole with other people. Psychologists say that such training is especially useful for those who have difficulty joining the team. Or afraid of communication.
Another curious feature is that it is better not to practice any other dances before starting training. That is, the less prepared you are, the faster you will master Irish choreography.
The thing is that classical choreographic training often gets in the way. In ballet, the feet (as well as the hips) are strongly turned to the sides - here, on the contrary, the legs are always crossed. And forget about the hands.
How's it going?
Training takes place in the middle of a spacious hall, in which there is not a single mirror.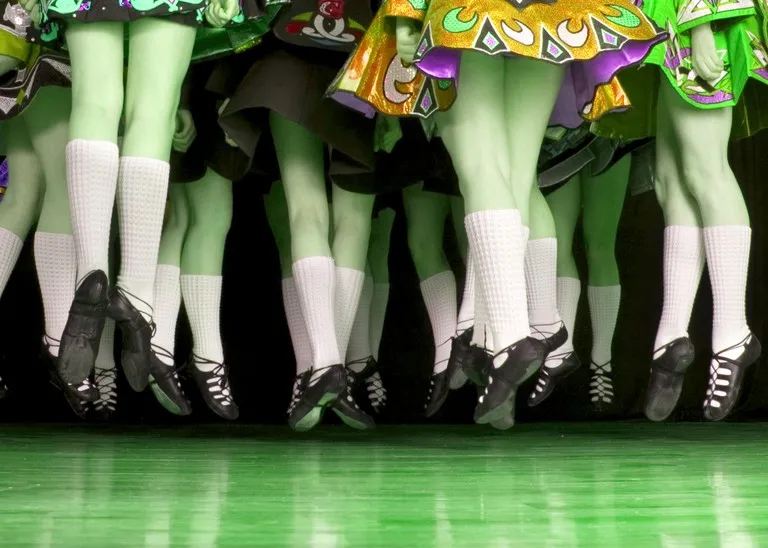 Surprising, isn't it? But the mirror in this dance is superfluous, because it distracts the dancer from the learning process. So you can learn about your mistakes only from the teacher, who clearly monitors each student.
The lesson begins with a 10-15-minute warm-up, during which the main muscle groups are warmed up, and then the elements are worked out. Basically, the load falls on the lower part of the legs: calf muscles, feet.
Movement technique
First of all, you need to get used to a rather unusual posture. The Irish dance is performed on the toes (the dancer raises his heels and stands on his toes), the upper body is motionless, the arms are always lowered. The basic rule is fast footwork.
Hard?
Yes, this fitness is not easy. Burns up to 800 calories per hour of exercise! In this case, the load is distributed evenly.
Alas, it will be difficult for those who have been stepped on by a bear.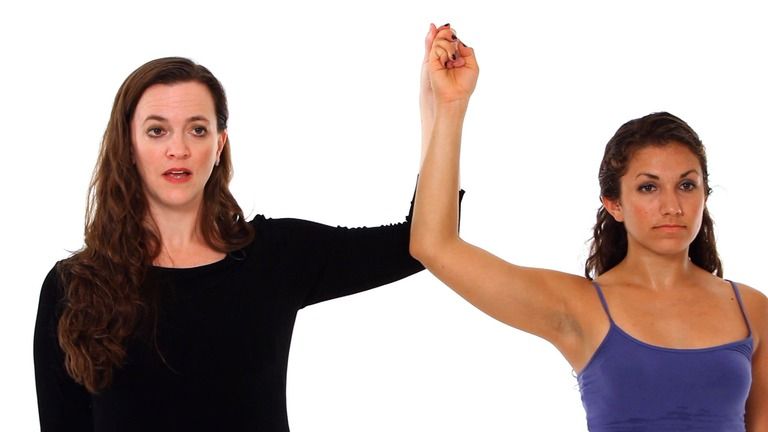 Because Irish music has a clear rhythm and requires the same precise steps. It's important to hit the mark! And in the foot! Therefore, before dancing Irish step, clicking your heels, you will have to memorize all the elements of the dance without music and learn how to beat the count with your feet.
All movements should look light and graceful. And this, to be honest, is not an easy task. Try to rhythmically make elements of breathtaking complexity with your legs, and leave your upper body completely motionless, as if there is nothing difficult for you in this!
"Side" effect
After just a few weeks of training, you will notice how your abs are pumped up and your posture improves. This fitness will give you chiseled calves and smooth thighs.
Suits
What to wear? Imagination draws the dress of a medieval princess. By the way, such fantasies may well come true. Because the costumes of dancers can be safely called a work of art: all the colors of the rainbow, unusual cut and silhouette, lace, embroidery are appropriate here.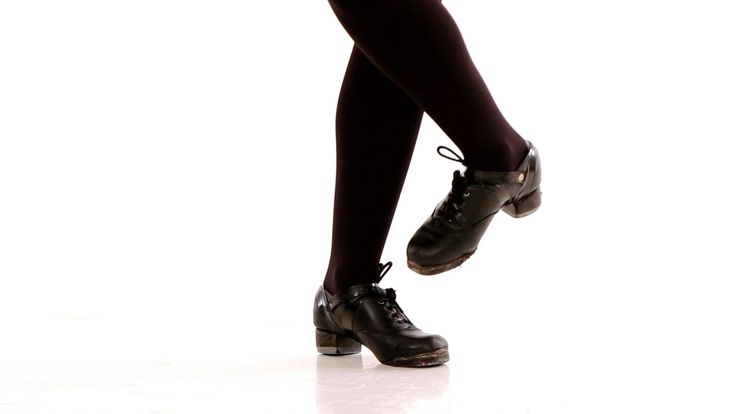 The classic dancer costume in Ireland is as follows: a women's A-line dress with a very stiff skirt above the knee. A train is attached to the left shoulder and right hip with a brooch. On her feet are black or white stockings, high-heeled shoes. The hair of the dancers is curled, sometimes wigs are used, and the hairstyle is decorated with a diadem or an elegant crown. Naturally, we are talking about costumes for concert performances.
For a regular workout, you can wear a top, T-shirt, T-shirt and, of course, breeches. Legs up to the knee must be open, otherwise it will be difficult for the coach to correct possible errors in the position of the legs. Well, at home you can train by throwing on a light short cotton robe or other spacious clothes.
Nothing but advantages
By joining Irish dancing, you will not only learn how to control your body and coordinate movements with unprecedented ease, but also awaken the spirit of competition in yourself.