Learn how to dance reggae
Addie-tude Cultural Arts Center
ADULTS DANCE HALL / REGGAE
 GROUP ADULTS
DANCE HALL / REGGAE 
WEEKLY CLASSES
In-Studio classes are available at our Pleasantville studio!

GYMPASS MEMBERS ARE WELCOME!

REGGAE / DANCE HALL
 WEEKLY CLASS SCHEDULE
Secure Your Spot in This Class!
Ask to have your name 
added to the " Waitlist "
HERE!
4-WEEK WORKSHOPS
 Mondays -  7:15p-8:15p
Open Level
All Are Welcome!
Starting September 2021
Dates to Be Announced
Pending Enrollment Minimum of 8 ppl
Help us spread the word!
**Invite a Friend**
----------------------------
For more details
contact Addie Diaz
Text or Call: 917/215-1720
com
DANCE HALL / REGGAE
4-WEEK WORKSHOPS
1-Hour Group Class
1 Session Fee: $20 Per Person
4 Session Fee (4-Class Card)
$70 Per Person ($17.50/class)
************************************
CLASS REGISTRATION
Register for Classes HERE!
**************************************

PAYMENT OPTIONS
CREDIT CARDS (incl 3% fee)
Pay Your Classes
with a Credit/Debit card HERE!
USE A PAYMENT APP
(Please Notify Us Beforehand)

Venmo: @Addie-tude     .
CA$H App: $AddietudeCultural
Zelle (Preferred) - Send to:
[email protected]

***********************************
Addie-tude Cultural Arts Center
Safely prepared to receive students for all classes
HEALTH AND SAFETY GUIDELINES
Our studio is safely prepared to
receive students for all classes.
The facility is disinfected by our cleaning service
And by staff throughout our time at the studio
---------------------------------------------------------
Our entire staff wears face covering masks at all times.
MASK Requirement: Everyone who enters the facility is required to wear a mask at all times, during their time at the studio. Including while  participating in dance classes.
Studio floors are sectioned off in 8'x8' feet boxes, for individual dance spaces during class.

Hand sanitizer stations are available throughout the facility.
The facility is disinfected by our cleaning service. And by staff throughout our time at the studio.
We follow the current mandatory directive on allowed capacity.

Our sincerest advanced thanks to all, for your cooperation during this time of necessary preventive action!
Escape into this dance experience - And just have fun dancing to it!
Class Description
Dance Hall / Reggae Combo Class

Reggae dance is a fun way to express yourself to music straight from Jamaica. This dance, is definitely a workout, that brings together dance and a unique culture.
Leaving you sweating to the best Caribbean tunes. At this class, you will learn to incorporate rhythmic dance moves that are carried by reggae and soca beats.
Suggested Attire:
Comfortable cool clothing in which you can easily move
Jazz shoes,  dance sneakers.
LOCATION
STUDIO LOCATION

Classes are held at our Pleasantville studio
Addie-tude Cultural Arts Center
42 Memorial Plaza
Pleasantville, NY 10570
We are located on the Lower Level. Take the stairs at the immediate right when you enter the building. Or the Elevator down 1 flight.
REFUNDS
REFUNDS AFTER PURCHASE

Please note, we do not give refunds after purchases are made for any reason. In the event of an emergency, we will provide studio credit for up to 6 months from date of purchase. Classes can be switched to any of Addie Diaz's group classes from our Adults programs.
GIFT CERTIFICATES
Available for all Adult Lessons and Kids Programs.
Gift certificates can be delivered to you by email,
postal mail or may be picked-up at the studio.
Interested in our classes?
To register   your child for any of these
classes, contact Addie Diaz
Text or Call: 917/215-1720
Email: [email protected]
Reggae Dance workout by Keaira LaShae - Fitness and Exercise Videos
Reggae Dance workout by Keaira LaShae - Fitness and Exercise Videos | Grokker
Enjoy UNLIMITED Grokker Premium Videos
Upgrade Now
Click here to verify your phone number
Already have an account? Sign In
(22:06)
4.7
stars
,296ratings
Cardio Dance Abs Workout
BeFiT
968 I Did This
Cardio Fitness Party Workout
BeFiT
288 I Did This
Learn to Dance in 10 MinutesJess and Lexi
1000+ I Did This
Beginner Pop DanceJess and Lexi
739 I Did This
Latin Dance CardioJaime McFaden
1000+ I Did This
Funk Dance CardioJaime McFaden
1000+ I Did This
Hip Hop DanceJaime McFaden
1000+ I Did This
Dance + WalkEllen Barrett
1000+ I Did This
Groove and FlowMary Clare Sweet
1000+ I Did This
Beginner Hip-Hop DanceJess and Lexi
644 I Did This
Intermediate Hip-Hop DanceJess and Lexi
574 I Did This
Intermediate Pop DanceJess and Lexi
480 I Did This
Fun Zumba and Soca Dance Workout
superherofitnesstv
903 I Did This
Fun Beginners Dance Workout
PsycheTruth
602 I Did This
Bombay Jam Bollywood Workout
POPSUGAR Fitness
376 I Did This
Dance Cardio Workout - Hustle and Shake
XFitDaily
273 I Did This
Booty Pop and Body Roll Dance Workout
superherofitnesstv
176 I Did This
Dance Workout For Beginners
PsycheTruth
356 I Did This
Dance Party Workout
POPSUGAR Fitness
378 I Did This
Denise Austin Cardio Dance
BeFiT
381 I Did This
Dancing Ab Workout
superherofitnesstv
323 I Did This
Fat-Burning Hip Hop Workout
BeFit
224 I Did This
30 Minute Aerobic Dance Workout
LuxuryLemonade
195 I Did This
Hiphop Cardio Kickboxing
superherofitnesstv
192 I Did This
I am already loving your site.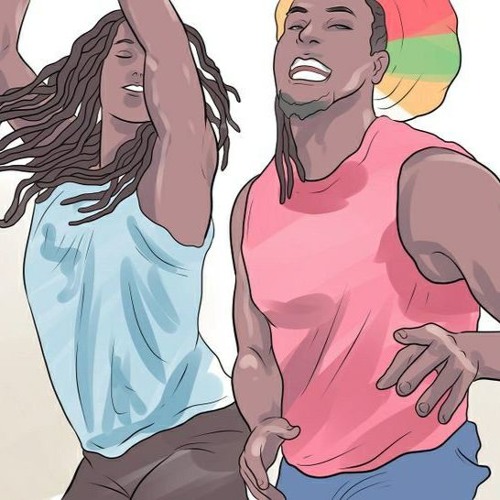 I did the Kick Your Abs workout the other night and it nearly killed me--in an awesome way!
Tiffany L.
On-demand videos, on your time
Learn from the experts
1000s of premium produced and curated videos
Reggae style in dance culture Online publication "Elements of Dance"
Reggae dance is one of the components of the popular reggae movement, which arose in the middle of the 20th century on the basis of Jamaican culture and American rhythm and blues. Cheerful, energetic, sunny, this style is relaxed, leisurely and positive.
With its pacifistic ideas, reggae became one of the most worthy offspring of the 60s, when the planet, which survived two wars, especially needed freedom and love. Culture, which gladly welcomes everyone into its friendly embrace, was to the taste not only of Americans, but also of Europeans, and already in the 70s, having conquered the West, the new style came to the post-Soviet expanses.
The world fame of reggae music and dance is largely the merit of the singer and composer Bob Marley, whose name is considered almost a household name when it comes to this style.
In our country, reggae existed underground for quite a long time, but, nevertheless, it was reflected in the compositions of such recognized monsters of the national rock scene as "Aquarium", "Cruise", "Dialogue", etc. Today, many young performers of the CIS turn to variations on the theme of reggae, singing in their works the universal brotherhood, the triumph of love, as well as the sea and the sun of a distant island.
The origin of the term "reggae" is associated with the English "regged rhythm" ("ragged rhythm"), as well as with one of the Negro tribes called "regga". This style has common roots with such genres as rocksteady and ska, being formed on their basis and developing in parallel with them.
Despite the seeming lightness, the reggae sound part is a fusion of various musical styles, sometimes having nothing in common with each other, but mixed in a common cauldron of Jamaican traditions. Listening to the radio, Jamaicans supplemented their national melodies with fragments of Western compositions, interpreting their sound in their own way.
As a result, the original musical series changed beyond recognition, acquiring the features of the culture of the islanders.
Still, it's hard to confuse reggae with any other direction: its rhythmic pattern, observed by the guitar and emphasized by the bass parts, as well as the special manner of performance inherent in the vocalists, are original and original. In addition, reggae music is also characterized by such a feature as highlighting weak beats and poor playing of strong ones.
Let's dance reggae
Bright, incendiary, but devoid of complex steps, and therefore accessible, reggae dance suits all positive-minded people, regardless of gender and age. Therefore, they begin to perform it with a light heart and a relaxed body.
Standing straight and trying to match the rhythm, the dancer sways back and forth. At the same time, his arms are slightly bent at the elbows. Making movements to the beat of the music, the dancer gradually bends his arms more strongly, raises his hands above shoulder level and covers his head with his hands.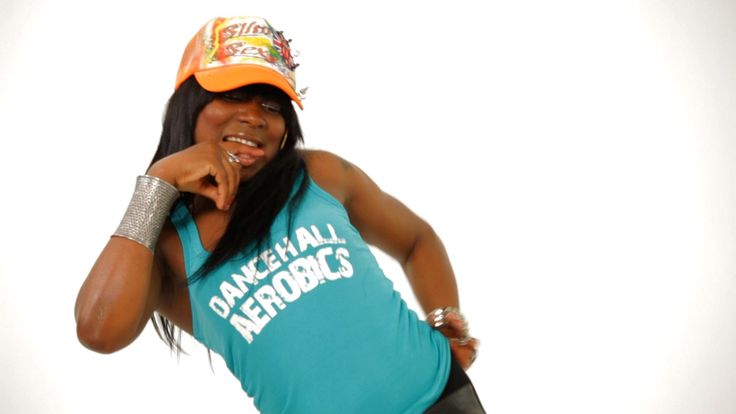 Then you can extend your arm and make a turn forward, and then repeat the same movements with the other hand.
The reggae dance is characterized by the participation of the whole body, although the movements are very simple. When performing a dance, do not forget to take your head to one side or the other. Place one hand at chest level and take a step to the side, stretch your arm up and return to its original position. Again, repeat the movements with the other hand. All elements of this dance are performed emotionally, but slowly, energetically, but relaxed: the performer seems to enjoy his own existence, moving away from life's problems.
Reggae is part of religion
According to the beliefs of Jamaicans, who are known to be from Africa, the Promised Land is Ethiopia, and all the characters in the Bible had black skin. The reggae style as part of the Rastafarian religion often includes its elements: a combination of red, yellow and green colors, specific hairstyles, clothes, jewelry.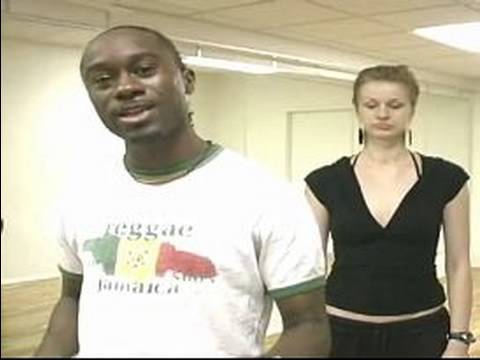 Texts accompanied by a reggae dance may have a religious connotation.
However, the themes of rastafarian songs can be divided into two groups. Acute social texts, which tell about the unjust system imposed by the so-called Babylon (Western countries in the understanding of Rastafarianism), about the path to the Promised Land and that the people of Jamaica will rise from their knees and say their word, are interspersed with songs about the good god Jah, love and the sun. At the same time, the cheerful sunny side of reggae is inherent in the work, as a rule, of Western performers.
As an essential attribute of Rastaman culture, and also apart from Rastafarianism, nowadays reggae dance is successful in most countries of America and Europe, and new styles and directions are already being formed on its basis. Altogether, the reggae tradition has spawned about fifteen different sub-styles, among which are dub, dancehall, raga and the now popular roots reggae.
Reggae with its romance and philosophy of freedom still appeals to many today.
How to Dance Reggae: 8 Steps (with Pictures)
').insertAfter("#intro"),$('
').insertBefore(".youmightalsolike"),$('
').insertBefore ("#quiz_container"),$('
').insertBefore("#newsletter_block_main"),ia(!0),b=document.getElementsByClassName("scrolltomarker"),a=0;a
In this article:
Steps
Additional articles
The origins of reggae music have a wide range of influences. African drums, American rhythm, jazz and blues, it all mixes. Jamaica is the birthplace of reggae and people around the world want to learn how to dance reggae. The steps below will help dancers stick to the rhythm and learn what to do even when the rhythm is off.
Steps
1

Get ready to dance even if a reggae song is playing that you have never heard before. The second half of each beat follows the "off" beat, and the bass line contrasts with the smooth rhythm that is generated through jazz, bongo or African drums. Other instruments that create rhythm in reggae can be electric guitar, drums, woodwinds, brass, bass, and keyboards.

2

Express your individuality through movement. The reggae style originated in the Caribbean region, but since the Africans left this territory, the struggle of race, gender and class was expressed through body movements. Social ideas can be unique from person to person and thus dance is an individualized representation of each person.

3

Know the different eras of reggae. Each of the four eras has a different sound that should be distinguished. Therefore, one should understand what to expect when reggae music of a certain era starts playing. The most popular form of reggae now is "dancehall", which overtook other forms in 1983.

Ska was a popular form of reggae from 1960 to 1966. Immediately after ska in 1966, a rock direction was established, which retained its popularity until the 19th century.68. The following year (1969) people enjoyed early reggae and then late reggae until the popular "dancehall" came to replace them in 1983.

4

Enjoy reggae regardless of your nationality. Lyrics and music tend to express a Jamaican perspective on politics, economics and social issues, but the dance audience is not limited to Jamaica. Both Jamaicans and foreigners are considered a reggae audience if listeners and dancers are interested in discussing reggae and Jamaican music.

5

Discuss political, economic and social issues through dance. The performance of man has been danced throughout history. Reggae is a contemporary sound that incorporates traditional movements that symbolize dance and contemporary issues that expresses individual attitudes and beliefs.

6

Go to the dance floor. In reggae, the dance floor is a public space. Although it is very important to be able to express yourself, remember that others are also looking at you. Move, listen and learn to improve your understanding of reggae style and dance moves.

7

Shake your ass! It's easy to move your arms, legs, head and chest, but the back is just as important for communication. These movements of the back of the body are known as "Betty movements", through which African women reflected their attitude towards despotic classes and their formulations.

8

Move with the readim. Derived from the English word 'rhythm', reedim is an essential ingredient in reggae music and reggae dance training. This steady beat produces a danceable discussion of life.

Advertising
About this article
In other languages ​​
How to dance reggae - Wiki How English
The origins of reggae music have a wide range of influences.