Learn how to dance for your wedding
Everything You Need to Know About Booking Pre-Wedding Dance Lessons
Whether you simply want to feel more confident in your coordination as a couple or you want to bust out some serious moves on the dance floor, it's a good idea to consider dance lessons before your wedding day so you don't end up with four left feet in your debut as a duo.
Plus, not only are you practicing this special moment for your wedding by taking lessons, but this dance adventure is something you can enjoy throughout your lives together. You'll always have a little something to show off as a couple at future events, says choreographer and dance instructor Catherine Edwards.
Meet the Expert
Catherine Edwards, choreographer and instructor for Wedding Dance Houston, specializes in Latin and Swing dance. She also has national certification for all ballroom styles. 
To make sure you've got all the right steps (the first dance is your premiere moment as a married couple, after all!), Edwards shares everything you need to know about booking wedding dance lessons.
Average Cost
You can expect that a professional dance lesson will cost between $50 and $150 an hour and many studios will offer packages that may provide some savings. But, Edwards says to remember that less is sometimes more. If you have a specific budget or timeline you need to adhere to, make sure you communicate that from the start.
"The instructor's job is to teach you the best they can in the allotted time frame you have given them," Edwards shares. "You should feel some sort of progression forward after each lesson. If you want your dance completed in five lessons, you should have most of it done in four lessons."
Dance lessons should be factored into your wedding budget and you shouldn't feel pressured to buy the most expensive package. You can always add additional lessons if needed, but you likely can't get your money back for unused time.
You may also consider a few lessons for the father-daughter and mother-son dances. Some packages will allow you to split up your lessons between all the people who will be participating in the dance segment of your wedding.
When and How to Begin
Keep in mind that depending on your level of experience, you will likely need anywhere between three to nine lessons to feel confident learning the rhythm, timing of the music, the dance steps, how to lead or follow, and more complex moves like spins, dips, and potentially a lift (if you're feeling daring!).
If your wedding is in three months and you have picked a song that requires an elegant dance such as a waltz, you will want to allow for at least five to seven lessons. Ideally, you would plan for one lesson per week or every other week, so it's best to start three to five months prior to your wedding date and then give yourselves some buffer time. 
Consider factors that can interrupt lessons such as family emergencies, sickness, work trips, and other social engagements. Cutting it too close to the main event could make lessons stressful instead of being an enjoyable part of the wedding day countdown to look forward to each week.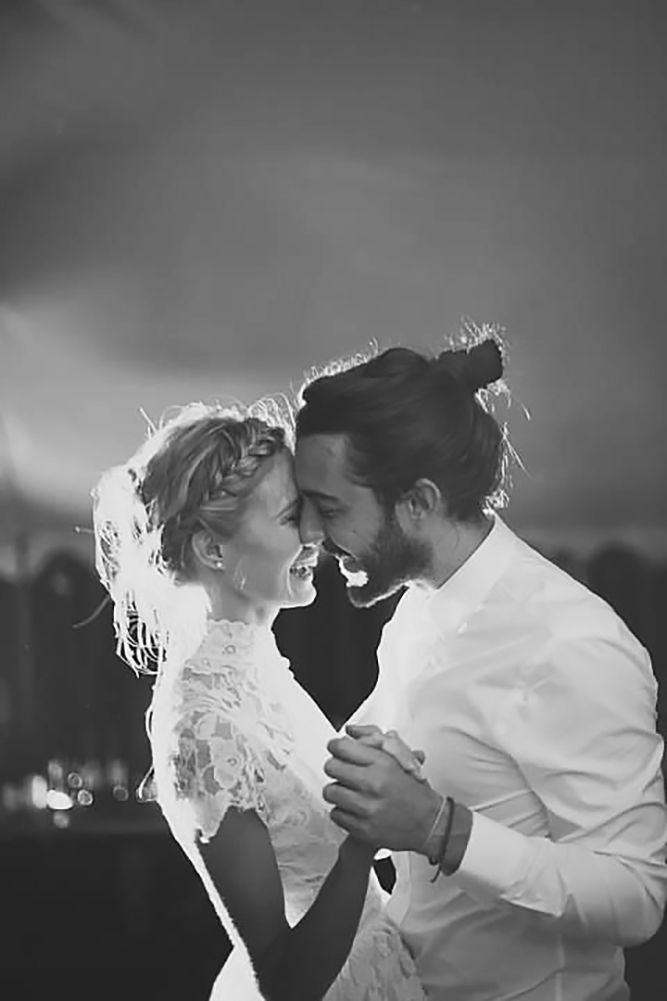 Choose a Dance Style
While some couples prefer to keep it simple, others may want a medley that moves into fun choreography that highlights their humorous sides. Is your relationship a little more romantic? Are you a couple full of jokes? Consider your personalities and be sure to bring them to the dance floor through your style selection. 
If you have a specific song and style you want to be choreographed, you'll want to look into private lessons, and Edwards says it's important to confirm that you can have a private space and time when others are not taking lessons so you won't have distractions.
If you're simply looking to feel a bit more confident moving in unison on the dance floor, you could consider group lessons with others sharing the same floor space and music.
Pick an Instructor
As with any other wedding vendor, Edwards says you should choose a dance instructor who can share your wedding vision. Yes, they are the dance professional, but it's still your wedding!
When seeking out a studio, Edwards urges the importance of reading reviews about the instructor or dance company, and advises talking to friends who took lessons to find out who they used.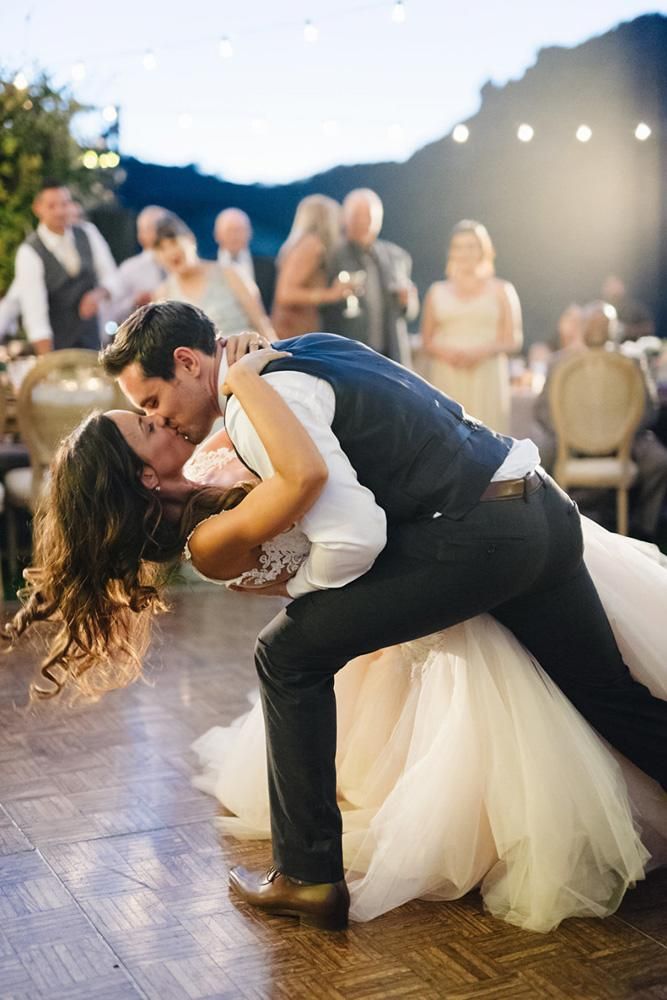 Once you've narrowed down your options, get on the phone with the instructors. Get a feel for how you connect when they are answering questions about your song choice and what dance style you should pick. Questions to ask include:
What styles of dance are you experienced in? 
Do you teach on the weekends? 
Will you meet us at our venue to practice prior to the wedding? 
Will lessons be private or will we be sharing space with other dancers?
Are you well-versed in knowing what dance steps to teach to protect areas of past injury?
What to Wear
When getting ready for lessons, you'll want to wear comfortable clothes that are easy to move in. Formal attire or skirts are not necessary for lessons, however, if your wedding dress is very full you might consider buying a tulle skirt to practice in so you can get used to moving with a lot of volume.
For shoes, opt for flats or running shoes to start. If you're wearing high heels on your wedding day, you don't need to wear them at every lesson, but you certainly will want to practice in your day-of shoes once you've got the choreography down.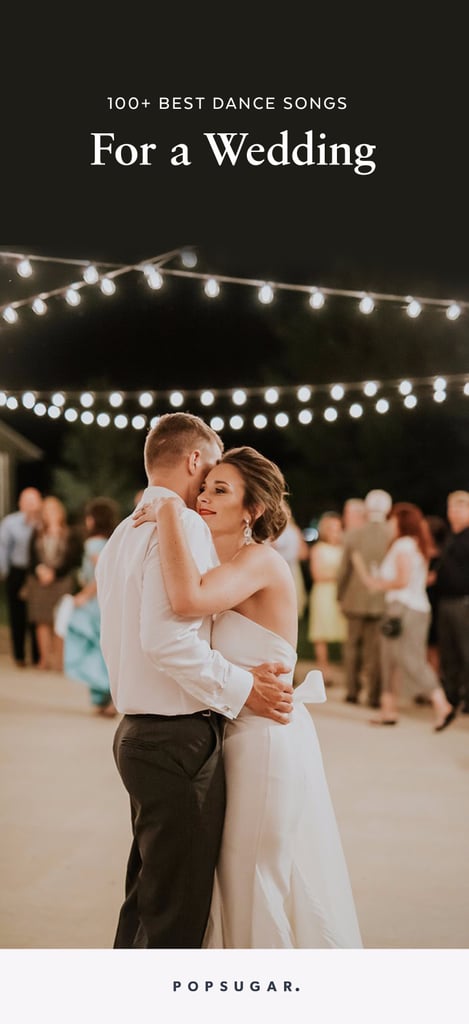 The Ultimate Guide to Wedding Music
Dance Lesson Tips
Have a Dress Rehearsal
Always get with your dance instructor ahead of lessons about the expectations of your wedding day outfit—even better if you have a photo to show them so they can visualize what type of choreography will work best. 
Edwards says most dance steps require you to move your feet in distances of about 12 inches, so a mermaid-style dress could constrict a lot of traveling steps. If your outfit is strapless, lifts and some turns could lead to wardrobe malfunctions. And some fitted sleeves can impact the ability to spin. 
You can also mention the style of dance you're practicing at your dress fittings and perhaps try to practice spinning or swaying in the outfit so the tailor doesn't let the skirt hang too low or make the ensemble too snug.
Practice Makes Perfect
The dancing shouldn't stop after you leave the studio. Edwards advises that to get the most out of every lesson you should schedule time with your significant other to practice at least three times in between lessons for 15 to 30 minutes each session.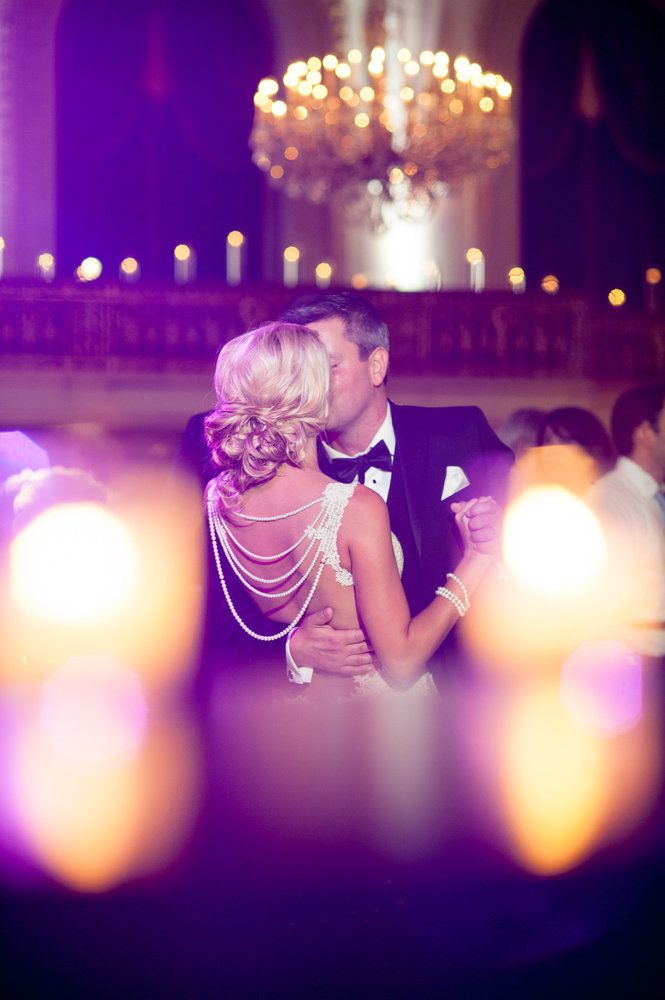 Edwards wants couples to remember that the partnership between you and your significant other on the dance floor is built more from the practice you commit to each other in between the lessons than the number of lessons you take.
"Pop open some Champagne or have a beer... and make it a fun date night to practice together," Edwards suggests. "Try your routine to other songs, too, when you're at home and no one is watching!"
5 Basic Dance Steps for Wedding that Everyone Should Know — Duet Dance Studio Chicago
Knowing some simple basic dance steps is helpful to anyone, whether you are preparing for a wedding, prom or social event. The tutorial videos below show you some of the most versatile basic dance steps for wedding. Instead of rocking side to side with your partner, impress your special someone with these simple yet fun dance steps at your next event!
1. The Side Basic
This basic dance step is easy to master and works great with 80% of the songs they play at weddings and parties.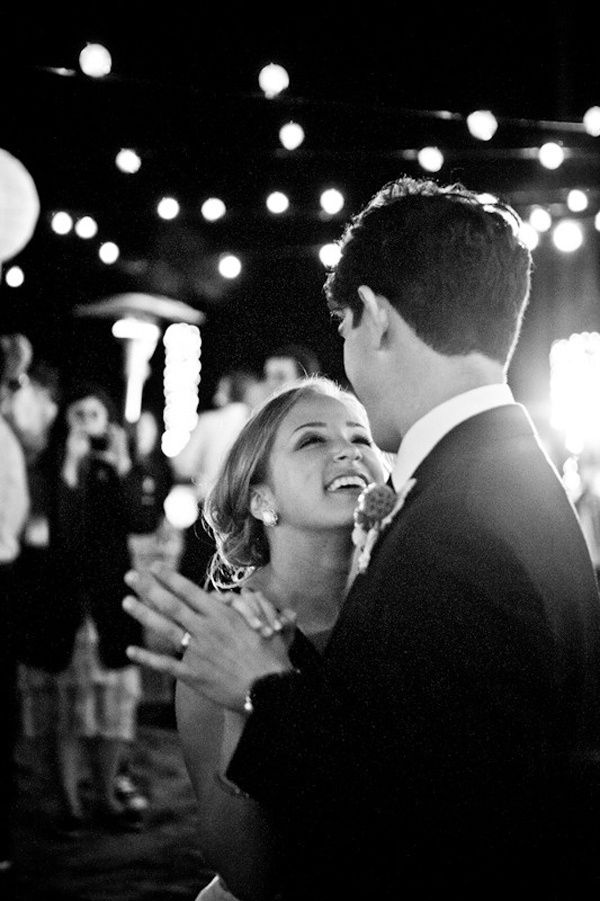 You can dance it slowly to slower songs or speed it up for songs with faster tempo. Not only can you dance this step with a partner, you can also use it as a solo dance move! The key is to dance to the beat and move your feet rhythmically. Practice this a lot until you don't have to think about it.
2. The Right Turn
Once you have mastered the side basic, you can surprise your partner with a simple right turn. This turn is an extension from the side basic. Footwork is the same for the leader. The key is to signal your partner at the right time and lead with confidence. 
3. The Waltz Box Step
What do you do when a romantic waltz song comes on at a wedding? Learn this simple waltz box step and "sweep your partner off her feet!" Surprisingly, you might already know the wedding waltz basic. Remember the PE ballroom dance class you took way back when you were in grade school? Does the Box Step sound familiar to you? The waltz box step is one of the most versatile and most taught basic dance steps in partner dancing.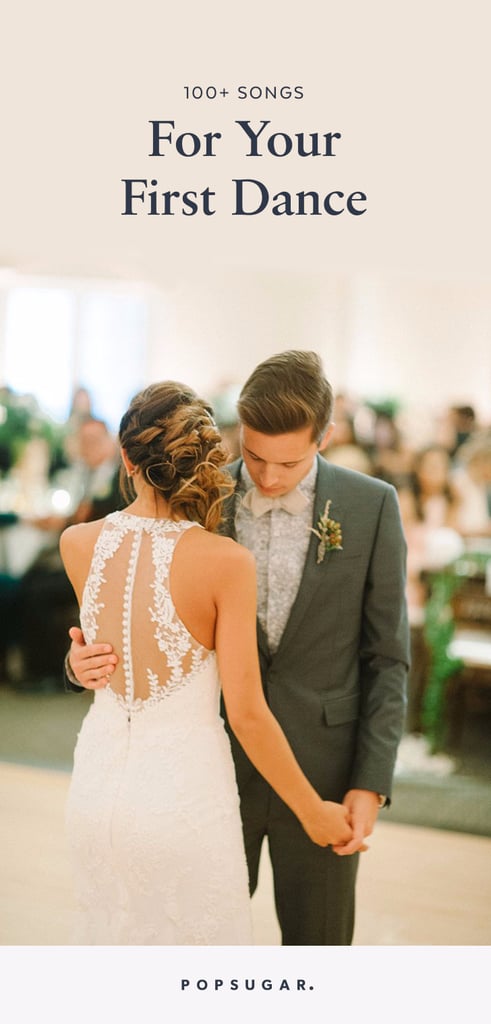 Let's take a little refresher course on the box step here!
4. The Under Arm Turn
One of the most exciting things about partner dancing is that you get to turn your partner. And who doesn't like to turn? The Under Arm Turn we are showing you below is an extension from the Waltz Box. It's a graceful turn that will not only impress your partner but also the onlookers!
5. The Dip
Lastly, no dance is complete without a fancy dip! Many people are afraid of this move. In fact, it is a fairly safe move if you understand the correct posture and body positions for this pose. Watch this tutorial and learn to dip your partner safely and gracefully. 
What is your favorite dance step for weddings? Please comment below. And if you'd like to learn more dance moves for your wedding, click the button below.
Online Wedding Dance Lessons
The Duet Team is a group of friendly dancers who are passionate about helping people and sharing the joy of ballroom dance.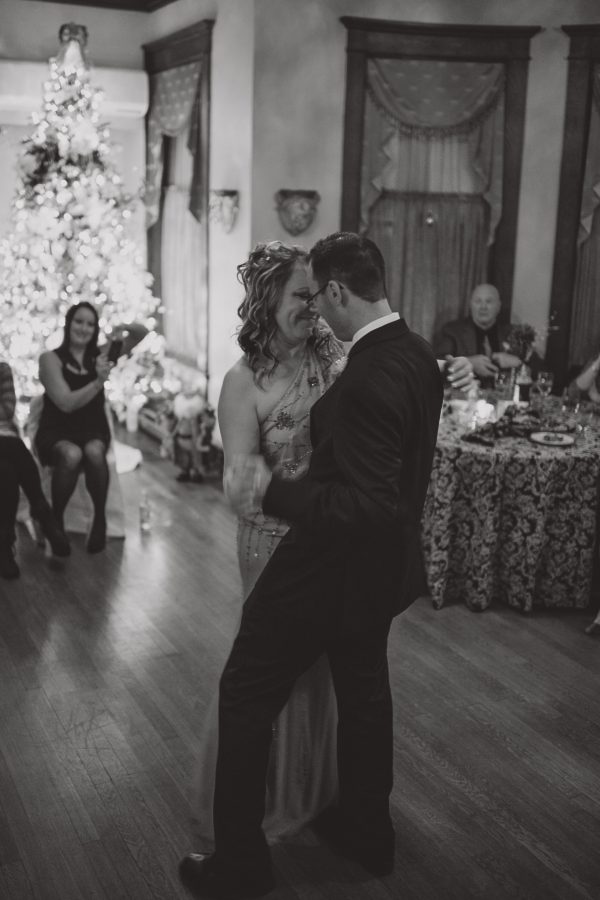 And we love to make new friends and have fun at work! Duet Dance Studio is located in Chicago West Bucktown. We offer ballroom dance lessons, wedding dance instruction and private dance parties. Online Wedding Dance Lessons and Skype dance lessons are also available! Dances we teach include Salsa, Swing, Tango, Bachata, Merengue, Waltz and Foxtrot. Sign up for an introductory dance lesson now to get started!
Szewai LeeComment
0 Likes
How to stage a wedding dance on your own
+7 812 565-45-32
St. Petersburg
Ozerki
Grazhdansky Prospekt
Vladimirskaya
Pargolovo
Yes you can! For those who want to take the risk and try to stage their first dance on their own, I want to give some useful tips. I hope that they will help you competently plan and stage a harmonious wedding dance!
This article will be useful both for those who already know how to dance a little, and for those who are very enthusiastic and want to try their hand and come up with the dance of their dreams on their own. Your first wedding dance is in your hands!

So, what should be assessed and considered before proceeding with the production?

Size of the dance floor and height of the ceilings

If your dance floor is small, then when staging the dance, you should avoid moving around the ballroom, choosing more compact dance figures for your composition.
At the same time, if your venue is large, it is advisable to include several figures in your dance, in which you will actively move around the hall, thus visually filling the space.
Let's take a simple example: a wedding dance set to the tempo of a fast (Viennese) waltz. For the case if you have a small dance floor, you should stop at the "figured waltz" option, performing the figures without advancing, and performing the waltz itself "in a square".
If you have a large area, I suggest including a big circle waltz.

Ceiling height is important for high supports, the simplest of which is lifting the bride in her arms. Before performing such support, you need to make sure that the height of the ceilings allows it. For example, in some restaurants and on steamboats, it is problematic to perform high lifts.

Spectator's side

All your movements, and especially postures, should be laid out in directions and oriented to the "spectator's" side. To begin with, determine the configuration of your dance hall, the place where you will go to dance, the place where the main part of the audience will be concentrated, where the photographer and videographer will stand.
All your poses must be performed facing the audience. To do this, you need to decompose your dance into directions, so that for the performance of certain figures you find yourself facing your audience.
If you have 2 or more spectator sides, then you need to decompose your dance so that you alternately dance to one or the other spectator side. Preference should be given to the side where the photographer and videographer will stand.

Music

You can dance to any music you like. It should be borne in mind that it consists of musical phrases, which in turn are divided into measures. The main rules that I recommend to follow in order to achieve the musicality of your performance:

a) As soon as a new musical phrase starts, you must change the movement type. The simplest example: while the singer is singing one phrase, you make one movement, when he starts singing another phrase, you start making another movement. Most often in musical compositions there are verses, choruses and losses. They usually consist of several musical phrases.

b) Play with musical accents and puffs. Accents (beats in music) are perfectly played with rapid hand movements, a sudden stop in movement, or a sharp change in direction. Puffs are best suited for "smeared" smooth poses.

c) Within each musical phrase there are several measures (most often the time signature for modern compositions is 4/4, for a waltz 3/4). Try to hear them, isolate and decompose your movements into strokes, achieving clarity of execution.

Before decomposing your movements into music, I recommend doing a musical dictation: decomposing your music into phrases, measures, highlighting accents and puffs. And then to impose on them movements.

Duration

Suggested duration of the dance: about 3 minutes including entering the platform and bowing. If your musical composition is longer, then it is worth trimming it using software tools. A longer dance rarely looks good: the audience gets tired and the effect of the first impression is lost.
If you fundamentally do not want to shorten your melody, then I recommend inserting some pantomime scenes into it for contrast (scenes of a meeting, farewell, quarrel, reconciliation). This will advantageously set off the dance part and help make your performance more intense and interesting for the audience.

Physiology of the bride and groom

The appearance of the couple is very important for creating a harmonious dance.
Couples in which both the bride and groom have an ideal athletic physique and an ideal difference in height (10-15 cm) are few. All dance figures will suit these lucky ones.
But if your pair has features, then they must be taken into account and beaten, using 100%!

For example, for couples in which the groom is much taller than the bride (the difference in height is 20 cm or more), elements in which the groom goes down (visually becomes lower) and the bride remains standing will look very good. Also, for such a couple, support with rotation on the hands will look great, in which the bride is taken in her arms facing the groom (see photo above).

If there is a small difference in height between partners in a couple or the bride is taller than the groom, then supports are perfect for you, in which the bride deviates, and the groom remains standing straight. Elements in which the girl sits down on bent knees facing the groom will also look good. Rotation on the hands for such a pair is best done in a position when the girl is picked up sideways.

In couples where the bride has a more dense physique than the groom, we recommend avoiding elements with the bride lifting on her hands, the main emphasis in this case is better to place on the partner's plastic movements and masculine lines in the partner's positions.

Video work

If you are staging your own wedding dance, you will most likely be using video footage. It would be a big mistake to simply copy the movements from someone else's dance.
When watching the video, be sure to select those movements that you understand how beautiful and correct to perform and avoid complex and incomprehensible elements.
You should also be aware that what looks easy and beautiful in a professional performance, for beginners, it may not look advantageous at all.
Think about whether the movements you like are right for your couple, whether you perform them well. Take a video of yourself and compare the resulting picture with the original. Leave only those movements that you are good at.

Advice for girls

Girls, think about the features of your wedding dress when staging a dance. If the dress is tight, then you should wear a tight skirt at the rehearsal in order to immediately avoid movements that you basically cannot do in this dress.
If you have a crinoline dress, then wear a crinoline at rehearsal so that you and your fiancé get used to its size. Remember that the crinoline creates some distance between you in the dance, as well as inertia in the rotations.
If you have a train - then you need to either stab it or support it with your hand. Accordingly, during rehearsals, always keep something in the hand that will be occupied by the train. Often the choice of movements for a wedding dance is largely dictated by the bride's wedding dress!

Time

When working on the wedding dance on your own, you need to start staging about 2 months before the wedding. Chances are you won't have much time right before the wedding, and a good staging is time-consuming (especially if you don't have any dance experience), so it's best to start working on the dance early. With the rehearsal mode 1-2 times a week for one hour, you will have time to put on and learn the dance, film yourself on video and work on your mistakes.
It is a good idea to start doing any pair dance (in a regular dance group), this will allow you to master the principles of pair movement and teach you simple movements that you can use in your production.

Staging a wedding dance by yourself is an interesting, creative, but not an easy task. I recommend that after the end of the production, if possible, come to professional teachers for at least one lesson and show them your dance. I wish all the newlyweds happiness, love, joy and good luck in staging the wedding dance!

Author — Lydia Salop.
Copyright reserved. For questions about republishing, please contact the PR department.

Order a professional wedding dance
Summer!
Articles
All about wedding dances
How to stage a wedding dance yourself?
Wedding dance training
Wedding dance is a special event at such an important event for the couple.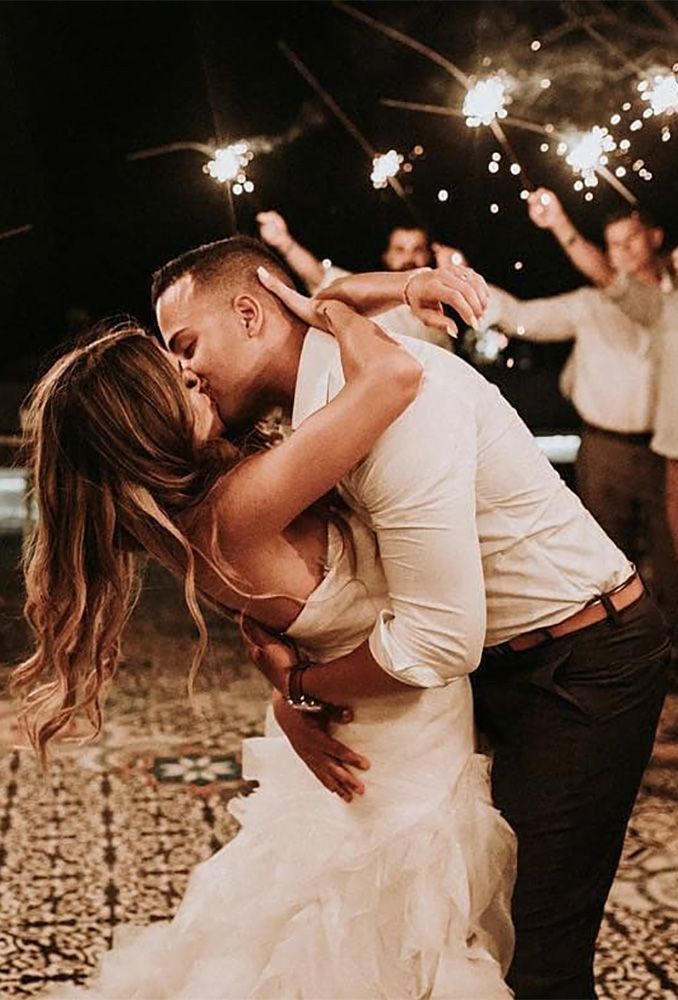 The main couple - the newlyweds perform the most beautiful dance of their lives, play out a little love story, lift the veil and invite others into their world of complete happiness. The dance of the bride and groom serves as a kind of cherry on the cake of the wedding banquet, and its artistic production arouses genuine interest among the guests. After the solemn registration is the most important moment of the whole wedding.
How to prepare a wedding dance
The performance of a couple is prepared in advance, and for this they resort to the services of specialist choreographers. In the dance and sports club Insight, experienced coaches in the European and Latin American programs, ballet dancers, champions and prize-winners of dance tournaments perform wedding dance in St. Petersburg, in any style and direction. The dance mentors of the club organize a production of varying degrees of complexity, taking into account the wishes of the couple, the level of preparedness, the presence or absence of skills.
But even if you try the simplest steps for the first time, this does not mean at all that the wedding dance will not be up to you. Not only those who have studied this for many years can dance, but also those who have never tried dancing before. We will awaken your talents!
Setting up a wedding dance is not just an opportunity to impress relatives and friends, it is also an opportunity to reveal yourself and your abilities, which is never too late! Choose what is closest to you - salsa or rock and roll, twist or waltz, tango or disco - together we will make this number unforgettable. In addition to the dance of the newlyweds, we offer to diversify the wedding program with the dance of the bride and her bridesmaids, bride and father, groom's friends, witnesses, any participants and guests. We will develop and prepare a dance flash mob. The general combination of dance numbers will give the wedding banquet a special charm and become a real event for all participants in the action.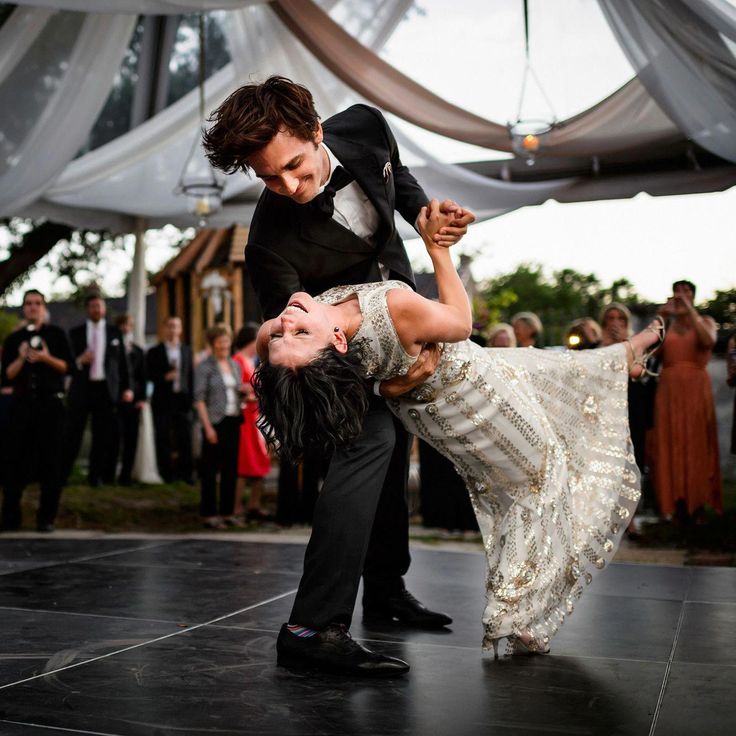 To organize dance rehearsals, our club offers special programs, the most profitable and convenient - these are subscriptions to dance lessons. We work together in a studio where professional choreographers will develop for you a dance that is most suitable in terms of character and style of performance. Working out a dance number with experienced dance coaches will greatly facilitate pre-wedding preparations and give confidence to the newlyweds.
Sign up for a free lesson now!
Wedding dance is the result of joint creativity
We always meet the needs of our clients and understand the importance and responsibility of staging a wedding dance. Therefore, we support and develop any creative ideas, musical preferences and wishes of the newlyweds. It is they who are the main characters at the wedding, and each wedding dance is in its purest form an exclusive, designed to be remembered by all guests.
We guarantee you in our classes:
good mood;
expanding the horizons of self-development and learning new things, even if you used to dance professionally;
bright emotions and discoveries at every lesson;
disclosure of one's own abilities;
spiritual pastime in a new creative activity for you - dance;
opportunities to get to know each other even better;
joint creation of a unique product - a wedding dance, one and only.
Our choreographers begin their work by defining the conceptual style of the dance, develop a common program together with the newlyweds - music, style, outfit, accessories. Everything is important to create the perfect production.
The magic of a wedding dance - what could be more beautiful? Order the creation of a unique wedding dance in our club and make your wedding a real unforgettable holiday!
Sign up for a free lesson now!
If you want to make your wedding unique, then you should definitely pay special attention to the production of the wedding dance. Today there are several directions of wedding dance, so initially decide on the option that suits you in all respects. Be sure to consider the general style of the celebration, the preferences of relatives, the outfits of the young and, of course, the newlyweds' own wishes. Before deciding on a direction, you need to study general information about them, which will help you make the right decision.
traditional dance - waltz, which is usually danced by all newlyweds. The convenience of this option is that the bride will be able to waltz even in a very magnificent dress. Due to lack of experience, some couples complain not only of fatigue, but also of dizziness. But if you practice well, then there will be no difficulties with the preparation of a traditional wedding dance.
Latin American dance - it can be cha-cha-cha, samba or rumba. Such a wedding dance SPb you can learn at the dance school Dance Sport Club "Insight" under the guidance of experienced dance teachers. Latin American wedding dance can also be prepared on the basis of tango or factrot, so young people can easily decide on the ideal option.
wedding mix is ​​a more creative and modern dance wedding direction. Several melodies are taken for staging, which differ in style and tempo, for example, romantic rumba, rock and roll, waltz, and so on in one dance. Some invited guests may be a little shocked by such a dance, but in general the impression of the celebration will be unique.
free staging - implies the use of any modern melody, preferably at a slow pace. If young people have little skills in this direction, then this option is ideal for them. Be sure, when stopping at a melody with text in another language, think about translating the text so as not to spoil the overall mood of the event.
historical dance of a ballroom character - it can be a minuet, mazurka, polka, etc. This choice is especially suitable if the event is organized in the style of "old times", in particular when holding an event in an old manor, in a palace, and so on.
thematic dance performance for a wedding - this option is suitable if the wedding is held in a certain style, for example, in folk style or a holiday on the beach.
show dance - from the first dance, the newlyweds can make a real mini show program. For staging, you can use cutting music, a theatrical performance using costumes, actors (friends as participants in the show), and so on.