How to dance country music
Country dance lessons - 2 step country western dancing
Learn how to country dance with our videos. This dance style is done both socially and competitively mostly in the USA! Country Western dancing includes a few different dances such as: country 2 Step, Polka, Waltz and Swing. There are many Line Dances as well. This is a fun style of dance and there is much to learn. Here are some free basic steps you can learn right away.
Country dance lessons
How to 2 step – Country dance basic step:
This is the most basic step in partner country dance. It is basically just 4 walks forward for the guys and 4 walks back for the ladies. The way to count is Q,Q,S,S.

How to Do Basic Turn in Closed Position – Country dance:
In this second lesson you will build on what you just learned above.
This step shows you have you can turn around one another and switch directions. The guys need to lead the ladies strongly so that they can pass through.

How to Do the Cowboy Boogie – Country dance move:
Learn this Country Line Dancing routine. You do this one all on your own! This is great for those of you who don't always have a partner around. You can teach it to your friends and dance it all together at your favorite bar.

History of Country dancing:
Country dancing was actually born out of foreigners from England, Ireland and Africa. They brought their styles of dance from their home countries to America including Waltz and polka. Later, Polka evolved into the 2-step which is the essential dance of Country dancing.
Other styles that are considered Country dancing are Country Waltz, Cowboy cha cha and East/West Coast Swing.
People would dance just about anywhere they could – in bars, dance halls and house parties. In the 1920's Country music was commercialized and with it Country Western style of dancing. Cowboys loved to dance and would often dance in bars late at night by leading this very social dance. Because of the Cowboy boots this dance involves the technique of using the heel and only later landing to the toe, there is a relaxed, calm upper body with minimal hip action.
Leading and following Tips:
– Both partners must maintain a nice posture and stretch up. From there, you want to connect to one another through the man's left hand and ladies right hand.
– When the man leads he doesn't use his arms, but instead his own body weight… By moving his body forward hi gives a very strong single that he wants to move. At the point the the ladies feel the man's spine moving forward, they need to respond as fast as possible and move.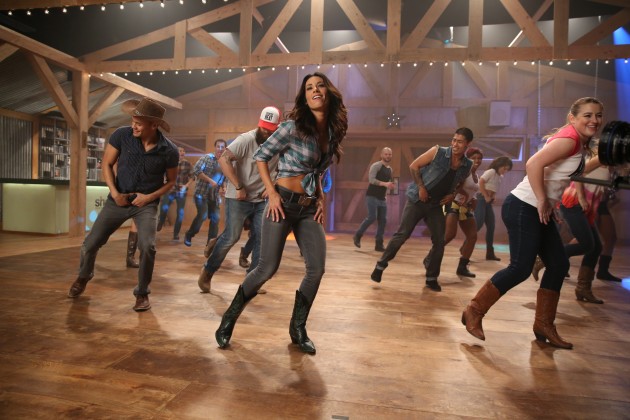 – The man is responsible to lead the lady's direction and timing. For example, if the man wants to syncopatesome steps he needs to make that very clear to his partner.
Want to learn other dances? Visit the page below:
https://www.learntodance.com/online-dance-lessons/
Other dance styles:
How to Ballroom dance
Social basic dance steps – Ballroom
Ballet dance terms
how to hip hop dance
How to breakdance
How to dance in a club and parties
Learning the Basic Country Two-Step Dance – Country Dancing Tonight
The Slappin' Leather Line Dance
Please enable JavaScript
The Slappin' Leather Line Dance
I started country dancing about 3 years ago and was able to learn how to do the basic Two-Step country dance after a few private lessons. Looking back I realized it wasn't as hard as I thought and since then have shown many people the basics to get them going and remove some of the mystery about it.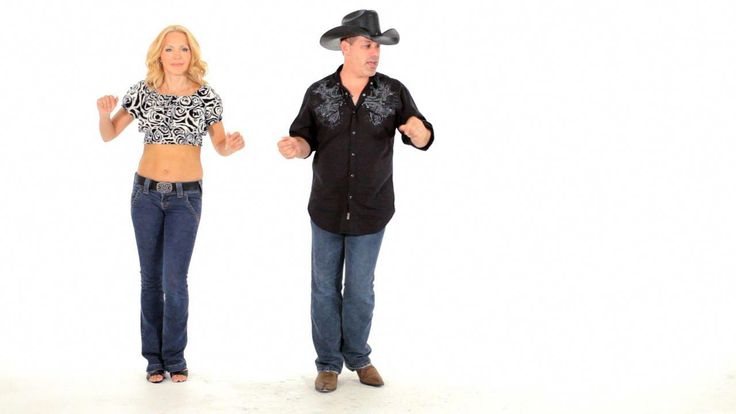 If you are going out for the evening to a country bar to do some dancing, there will most likely be lots of line dancing interspersed with couples partner dancing. Far and away the most popular partner dancing in the United States is the two-step. Drawing from what I've learned, this post will give you the basics to prepare you to be ready when you venture out to your local country bar or dance club.
Basic Positions for the Two-Step
In country two-step there is a leader and follower.
Leader: facing your partner, place your right hand under your follower's left arm and on their shoulder blade.
Follower: facing your partner, place your left hand on your leader's shoulder seam.
Both: Join your free hands on the other side and hold up and out at about shoulder height.
This is the basic country two-step "closed" position
Notes:
1.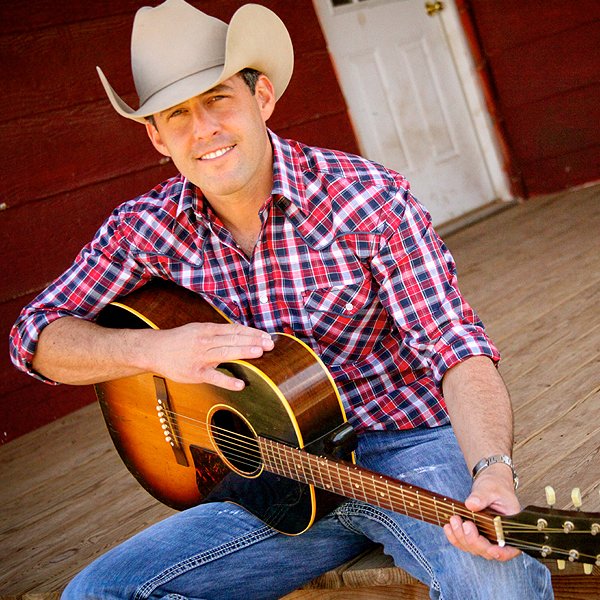 After creating this closed position, the leader should position their feet to the left slightly so your toes aren't pointing directly at each other, but offset slightly. This way you're less likely to bang your feet together while dancing.
2. It's important for the follower to lean back slightly into their leader's right hand and also to put a little pressure with both their left hand (on the leader's shoulder seam) and with their right clasped hand.
The idea is to keep a fixed amount of space between each other and with this pressure, the lead can push and pull their partner easily. This is known as a good "dance-frame."
Understanding the Basic Steps for the Two-Step
Two-step dancing consists of two "quick" steps and then two "slow" steps. Knowing when to do these steps is about finding the bass beat of the music being danced to. To get comfortable finding this beat listen to your favorite country songs with this intent. You'll notice a main beat that you naturally can tap your hand or foot to.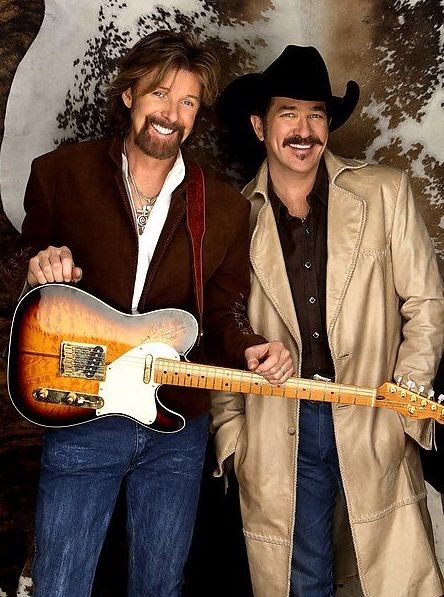 In music there is also the "&" beat in-between each basic beat. 1-&-2-&-3-&-4. The Quicksteps are quick because the second one happens on one of these "&" beats. Then you pause or stop for the next "&" and step on the 2nd main beat. This stepping on the "&" beat sometimes and skipping to step on the main beat creates the quick-quick, slow-slow that country two-step is known for.
In this diagram the "bouncing ball" represents steps to either the main beat or 1/2 beat of the music. The wait in between the steps or timing is the key.
For me, as a lead this was the hardest and most intimidating part to getting into country Two-Step. I would ask a lady to dance we would go out onto the floor, assume the correct dance frame and then with other dancers already going I would freeze! I couldn't hear the beat! I couldn't start! Honestly, there was no immediate fix to this. It just took some time getting used to hearing and feeling that beat almost subconsciously and naturally so that now I can begin right away.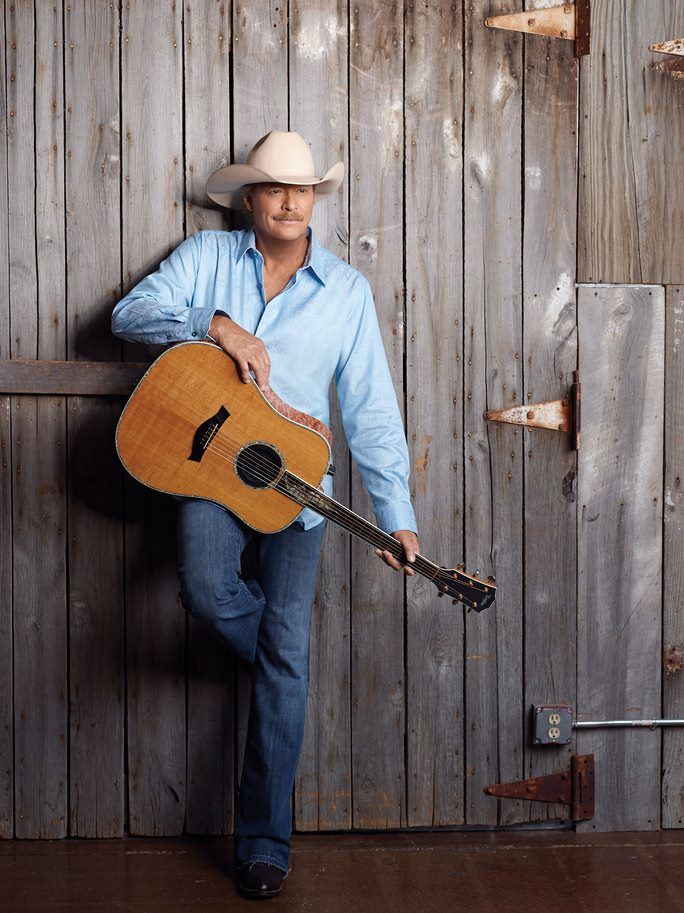 Tip: I did learn to listen for that beat even before asking someone to dance! This way I was almost already dancing before we started!
Beginning the Two-Step Dance
So, as the lead, there is no absolute beat to start on (like there is with line dancing). You just pick a beat and begin. As the leader, you do signal your partner that you are beginning by leaning in and pushing.
The lead begins with their left foot and consequently, the follower steps backward with their right foot.
Then the 2nd (quick) step is taken by your right foot and the follower steps back with their left.
Then you pause for the "&" and step on the main beat, with your left again, followed by a 2nd "slow" step on your right after skipping another "&" beat.
The diagram above illustrates this.
Line of Dance for Two-Step and Partner Dancing
When you go to any country bar to see partner dancing or any ballroom for that matter you will notice that the direction of traffic on the dance floor is always moving counter-clockwise.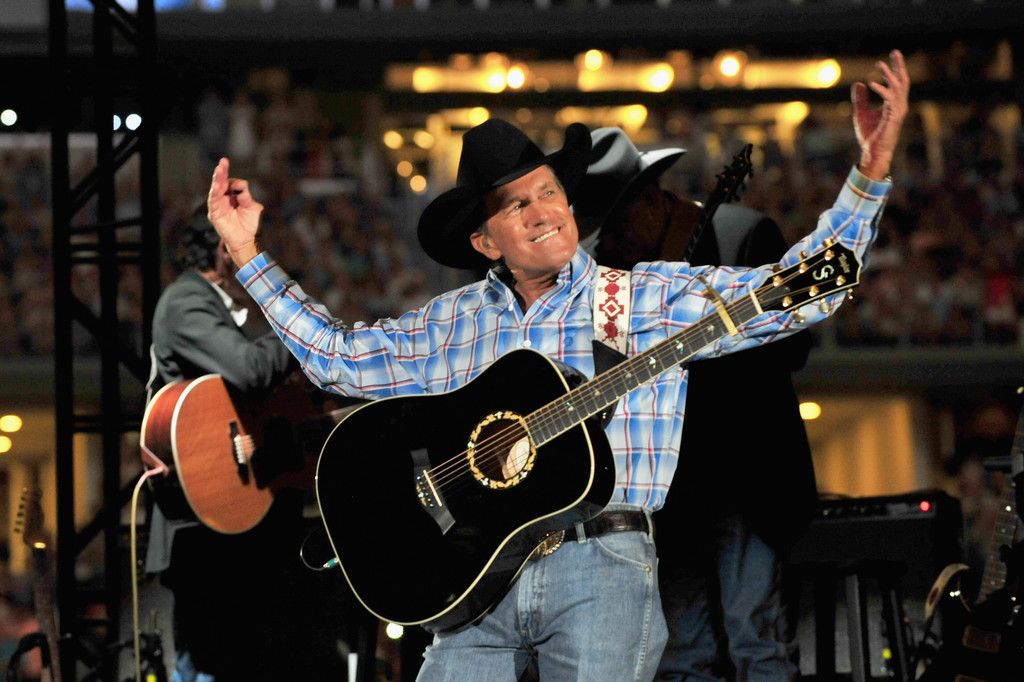 This is a big part of dance floor etiquette and is very important!
Notes:
Along with the counter-clockwise line of dance, generally it is understood that the outer lanes are going to be used by the more experienced dancers and (unlike a freeway) is the "fast-lane." The inside lanes of the dance floor are meant for the slower or beginner dancers. And the more toward the middle of the floor the more it is free of traffic. Occasionally there is a really great couple that wants to do some fancy tricks right in the middle open area—so just keep your head up and watch out! It is also pretty common for country bars to allow for line dancing to a given song to happen in the middle while the Two-Step dancers go around them.The Two-Step is known as a "Progressive" or "Traveling" dance and is always danced in a counter-clockwise direction around any dance floor. This graphic illustrates this as well as where to dance as a beginner dancer (inside lane) or more advanced dancer (outside lane).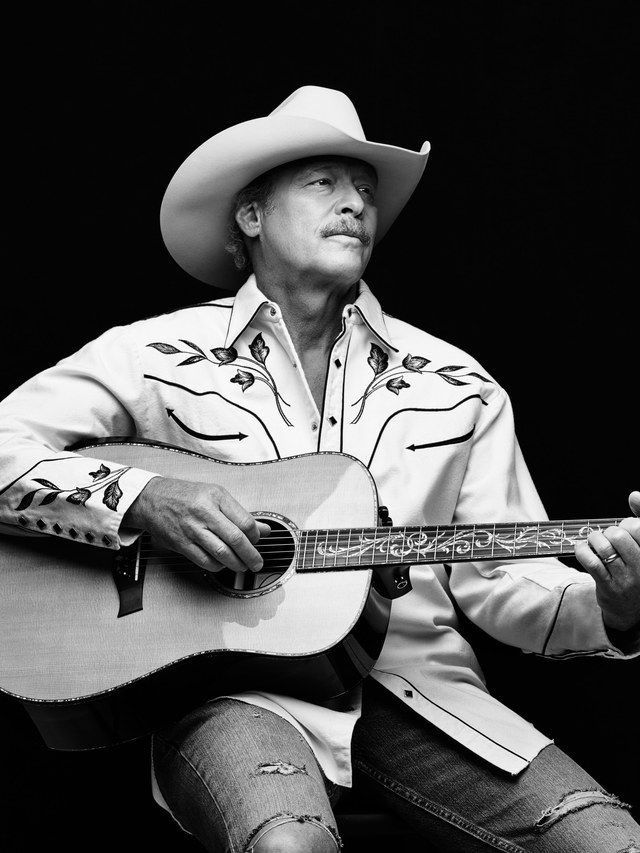 Two-Step Dancing Leader & Follower Roles
Leader: As a leader, it is your job on the dance floor to watch and steer your partner safely around the dance floor. After getting a good grasp on the basic two-step, a good next level is to turn your partner and lead backward. However, this doesn't switch the responsibly to the follower to watch out. The leader now must look over their shoulder and see the traffic and continue to steer the two of you safely around the dance floor.
But of course, if the follower sees a collision about to happen they can try to give a heads up! But its really not their job. The leader is to be aware of the space and try to see all the dancers around.
Follower: As the follower, it is important to help maintain that pressure between you and your leader. This is how you will know what they're doing. If you are getting your feet stepped on by your lead you may be collapsing in and not keeping that pressure.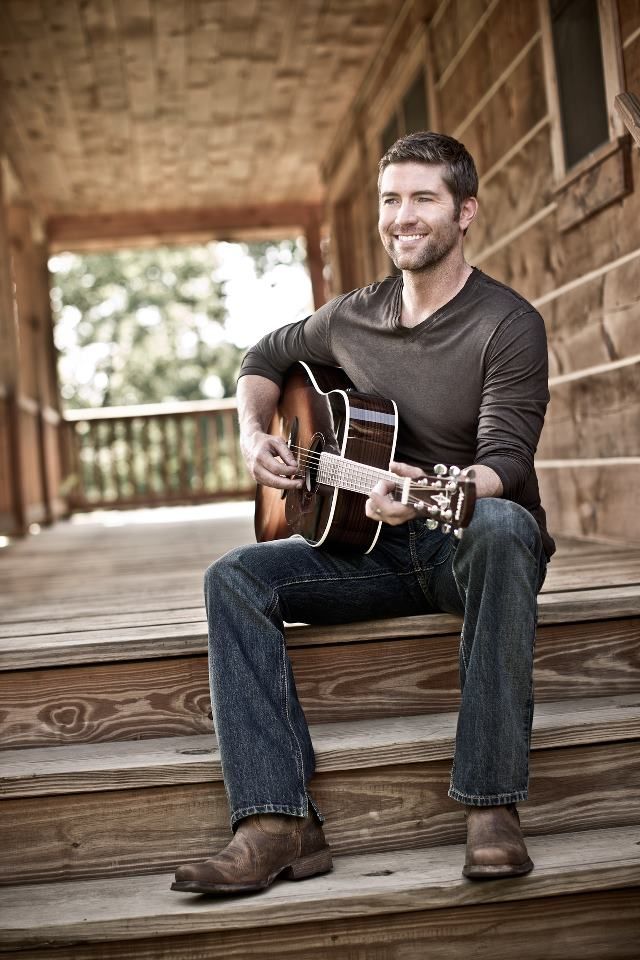 Different Styles of Two-Step Dancing
While the timing for the Two-Step is agreed on universally, there are some differing thoughts about style. This observation of style has to do with timing and is really a discussion for the leader. The main one I've heard is how big your steps should be and if your speed is constant or variant. It stands to reason that maybe for a "quick" step you can't step as far, but for a "slow" step you can take a bigger longer step. But some would say, no, just take longer to make the step! So, all steps are the same distance. I've also heard when you do the quick step it should be as if someone "pushes you from behind" hence you're speeding up at that moment, to then slow down at the "slow-slow." I don't think it matters much! The main thing is that as the leader, whatever style feels right for you, you are a good lead and your follow can feel it and pick it up.
Two-Step Dance Routines
The Basic dance frame "closed" position, the steps, timing, how to start and understanding the leader and follower roles is all you need to get out on the dance floor and begin! At this point, you are ready to go out dancing and move around the dance floor – in a counter-clockwise direction!
This all provides the foundation for Two-Step and can be built upon throughout years of dancing enjoyment.
The following are a few added dance moves and routines to add to your growing repertoire.
180º Turn – This is a simple turn of the both of you initiated by the lead. The turn is accomplished by the lead using the first slow to move his partner to the right out of the "track" and then completing the full turn of both partners on the second slow. Then the next quick-quick is the lead walking backward, pulling the follower who is now walking forward.
Outside Turn – Possibly more common than turning around might be just turning or spinning the follower. This is accomplished by a small "prep" or signal to the follower with the left hand and turning them around by pulling their hand away from you so they turn clockwise. They will follow their right shoulder. As they come around the leader will reposition their right hand back under the shoulder blade.
Sweetheart Position – This not necessarily a dance move, but another way to progress around the dance floor beside the "closed position.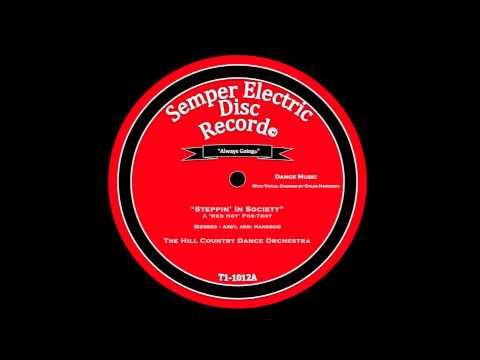 " When in "closed position" the leader just pulls the follower in for a 1/2 inside turn switching hands. Both partners look forward, both holding right hands in front and left hands held above the follower's shoulder. The Sweetheart Position gives the follower a nice break from always traveling backward.
Extra: Once you have this down, try moving to it while the leader is traveling backwards! This forces the lead to be the one turning to walk forward.
Two-Step Dancing Tutorials
This post obviously isn't intended to turn you into a world-class Two-Stepper overnight! There are many other intermediate and after that advanced routines or patterns to learn! The ones explained above will be a great start and allow you to blend in pretty well with a typical night of Two-Stepping at your local country bar. Below are some great video tutorials showing some of the basics covered above. These videos also add additional tips and will take you farther.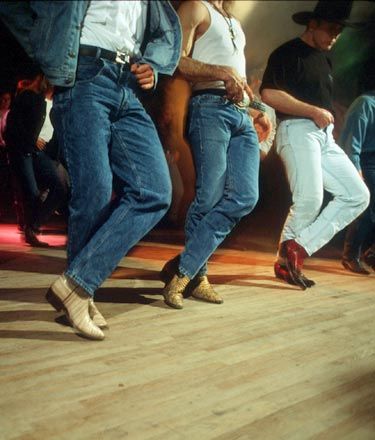 Enjoy!
https://youtu.be/xoscqzFdwB0Video can't be loaded because JavaScript is disabled: How to Do the 2-Step | Line Dancing (https://youtu.be/xoscqzFdwB0)
To begin with, this brief tutorial from Robert Royston, a 5-time country dance world champion goes over the basics!
https://youtu.be/2NPdOQyqCkcVideo can't be loaded because JavaScript is disabled: HOW TO DANCE TWO STEP – Country Two Step Dancing For Dummies (https://youtu.be/2NPdOQyqCkc)
In this tutorial Anthony and Rose of Country Dance X seek to settle the debate of how to dance the Two-Step once and for all and take a look cause they are legit dance pros!
https://youtu.be/4-2MHaNny8gVideo can't be loaded because JavaScript is disabled: Beginner Country Two Step Dance Tutorial | Basic Two Step Patterns (https://youtu.be/4-2MHaNny8g)
Lastly, here is a more lengthy and equally reliable tutorial from another equally qualified couple going through several patterns for the Two-Step.
Country dance - frwiki.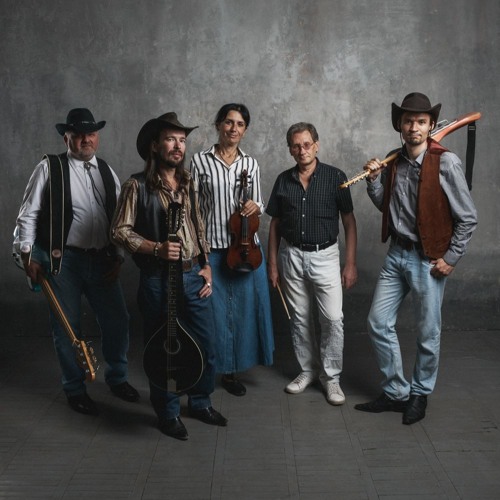 wiki
For the film, see Country Dance.
Country Dance (literally "Peasant Dance" or "Country Dance") or Country Dance is an English dance in XVII - centuries, originally square dance.
It has four, six or eight dancers or even more. The dancers are arranged in a circle, in a square or in two columns. Very quickly this last formation prevails, allowing the progressive development of the dance to an unlimited number of dancers. If these figures are accurate, initially they do not often remain in the dancer's imagination and settle on in XIX - m .
The first edition of Country Dances dates from 1651, when John Playford published the first edition of The English Dance Master .
Not to be confused with square dance derived from square dance in XIX - th century.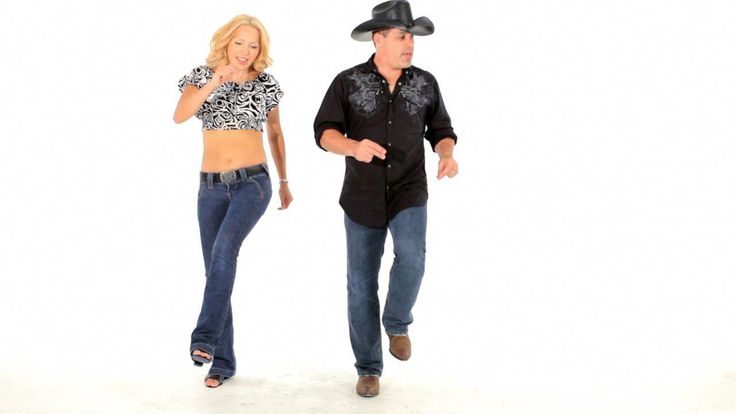 Summary
1 General

1.1 Principle
1.2 Levels
1.3 Choreographies

2 country in France

2.1 Balls
2.2 Regular pot

3 steps
4 Derivatives
5 Notes and references
General
Principle
Country dances all kinds of country music: waltz, cha-cha-cha, Irish, rock, pop and even tango, etc. Each music played during a country ball may lead to the performance of one or more choreographies. The same choreography can be performed on several pieces of music. Today it is more than 2000 choreographies. The principle is simple: you need to repeat the choreography on a certain number of walls. The starting wall, called the "12 o'clock wall", is by convention opposite the musicians during the concert, otherwise opposite the audience. The dances mostly consist of two or four walls, but some have only one, while others dance in a circle, in pairs (dance with partners ) or face to face (dance contra ).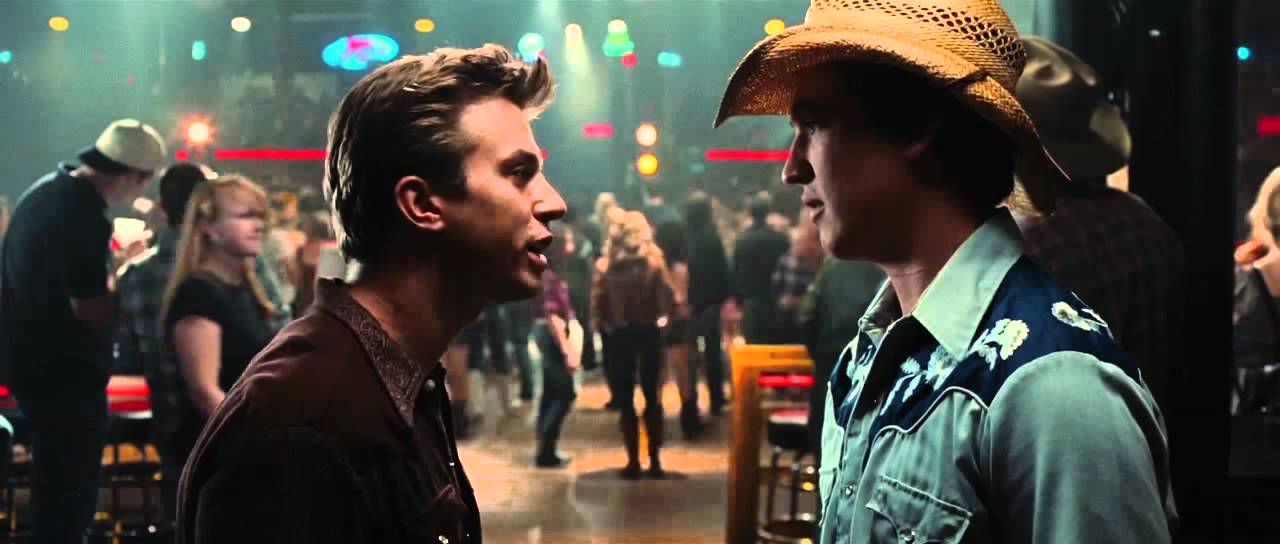 Some choreographies, such as Lookout , are mostly danced diagonally, i.e. between two walls. Others use diagonals of only a few steps, such as I am running towards you .
The choreography consists of 8-beat parts (6 in the case of waltzes). The shorter dances are 16 beats (very rarely less, for example Pick a Bale has 8 beats), the vast majority of dances are 32, 48 or 64 beats, and sometimes much longer. Some like " Where the wind blows" or " Centurion" exceeds 100 beats.
Certain choreographies can contain the tags (part of the choreography is added exclusively) or restart (the choreography starts again at the beginning). Some particularly advanced choreographies combine several different tags and several restarts of . The complexity of the dance is often subjective: it depends, of course, on tags , restarts , the length of the choreography, but also from the beginning, style and many of the sensations that music has.
Anyone can create a country dance choreography if it meets certain criteria. There are some favorite dances that we find very often in ballrooms such as Toes , Home to Louisiana , Irish Stew , Easy Come Easy Go . A dance with as many dancers as possible on the floor, which is usually one of the premieres in the National country dance pot, is country .
Levels
Country dances include different difficulty levels: beginner, beginner, intermediate and advanced. Dancers may well stay at the same level for several years.
Choreographies
The choreographies below are sorted by level. The level is indicated in the step sheet written by the choreographer.
| Choreography for beginners | Novice Choreography | Intermediate choreographies | Advanced choreography | Other choreographies |
| --- | --- | --- | --- | --- |
| Cheyenne | Lay | California blue | Holy Moth | Billy's Dance ( partner ) |
| Easy come, easy go | Lips so close | Soul Counted | Flame floor | Mexican Wind ( partner ) |
| Hooked the country | Not fair | Doctor doctor | Kansas is no more | Seminole Wind (Circle ) |
| Lindy shuffle | South of Santa Fe | Long hot summer | overnight stay | Texas Waltz ( partner ) |
| Sheriff Tango | White rose | We are tonight | Peaceful Valley | Wanderer ( vs ) |
Country
in France
It is thanks to the American Robert Vanstreet (1960-2010) that we are indebted to import country dances to France, thanks to the creation in 1993 in Paris of the first amateur club Les Amis08 Far West 90.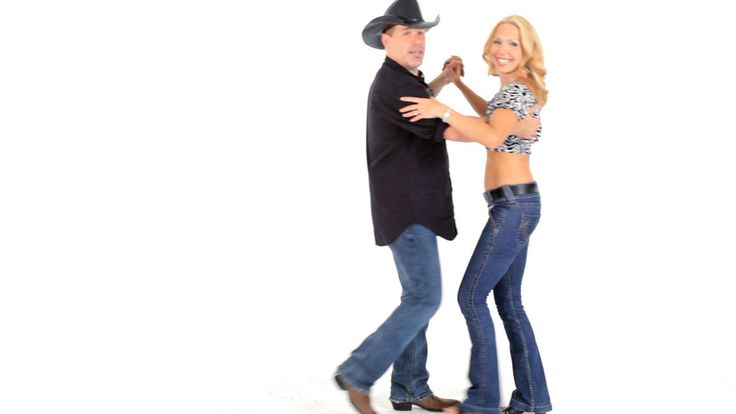 He is also the author of several choreographies including Love Dance and Black Pony . Since then country dances became popular, attracting large audiences.
Balls
Balls are large gatherings of dancers who come to dance, usually taking place on Saturday evenings or Sunday afternoons. There is usually a list of choreographies that will be performed during the ball. The opening dance is often performed in a country style. The ball can also trigger an initiation, and time can also be reserved for dances on request, that is, where the dancers present can suggest the choreography they want to dance to.
During the balls you need to know the etiquette of the route . It is a set of rules, more or less unspoken, based mainly on respect and common sense, which allow everyone to dance in good conditions. We can give some basic rules such as:
Food and drink are strictly prohibited on the dance floor, as is tobacco.
we do not cross the already formed lines, but simply complete them at the end, or create a new line at the back.
On the track it is forbidden to carry weapons, even artificial ones, or spurs.
you must not stay on the dance floor if you are not dancing. In the event of an accident or collision, it is also customary to apologize and replace the glass of the person who was pushed if he knocked it over.
The division of the dance floor must also be taken into account:
Part 1: the center of the lane is reserved for stationary dances, in a line, without continuous movement along the lane.
part 2: intermediate part reserved for progressive pair dances or dances with partners, which include, for example, stops and restarts.
part 3: the edge of the lane is reserved for progressive dances used by dancers in faster dances.
Regular Potty
Once or twice a year the animators meet to select the dances to be included in the curriculum and balls.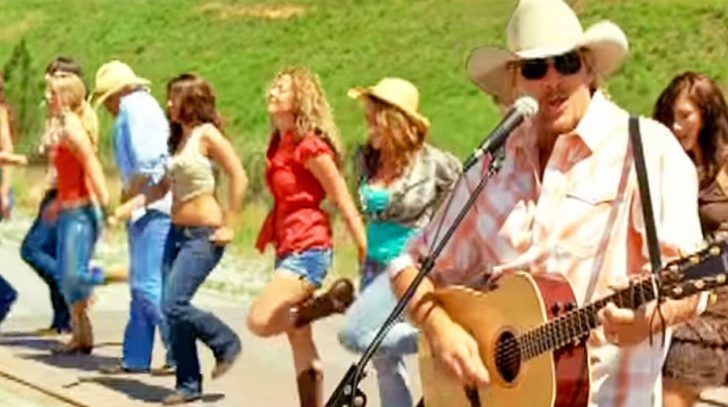 The "National Common Pot" is a short guide that allows every dancer to find what is most popular in France. In addition, each region has its own Common Pot.
Each animator offers several choreographies of different levels and different styles. Then the animators vote for their favorite chorea. The choreographies that receive the most votes are elected.
No
Here are some of the most popular country steps:
Triple Pitch : Three pitches similar to hammered pitch.
Kick : kick with the end of the foot extended.
Coaster pitch : 3 step weight change, back: one leg moves back, the other gathers, the retreating leg moves forward. Forward: One leg moves forward, the other gathers, the advanced leg moves back.
Rock Step : two weight transfers.
Grapevine : put right foot to the right, cross left foot behind, put right foot to the right with body weight (also done to the left, and also 1/4 or 1/2 turn).
Stomping : Foot pose with weight transfer by tapping the heel.
Derivatives
We also find more and more dances called line dance or new line , that is, country choreography in very modern music and non-country genres. If the steps used are the same, these choreographies are more likely to use larger developments, glides. You can give, for example, " Rolling in the Deep" and " Watch It Burn" , who danced respectively on Adele's " Rolling in the Deep" and Adele's " Set Fire to the Rain ", Timber's on Ke$ha, or Hey Brother on Avicii.
In response to , the new line, clubs are proposing a return to choreography that is considered more traditional. Steps tend to have a lot of support, with significant use of the heels and toes.
Notes and links
↑ "The Legacy of Robert Vanstreet" on the website of association Les Amis du Far West .
Country wedding songs
Music lovers wedding songs in country style offer a wide range of options for the first dance of the bride and groom, father and daughter dance and mother and son dance. With any country songs available, a few examples will help you choose the right ones for your wedding reception.
Country Wedding Music
Even if you're not planning a western themed wedding or hosting it in a barn, you can still include country music at your wedding reception. Consider using this genre of music, which ranges from contemporary country and southern rock to folk and more, for any number of your special wedding songs.
Related Articles
Wedding Receptions
Photos of wedding reception decorations
Wedding banquet hall paintings
Country themes, like other musical genres, often center on love. This makes it perfect for a wedding.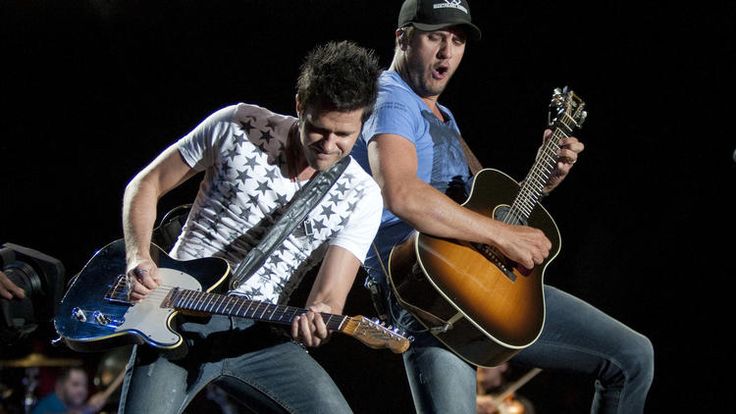 Bands, female and male soloists, and duos have their own style, making it easy to find the music you like. Even if you don't have a specific song or artist in mind, your wedding DJ or wedding band may recommend popular songs from their repertoire.
Sample Country Wedding Songs
The best wedding dances are those where the couple and guests dance to the music. Even if you don't have a specific song that's "yours" as a couple, you're bound to find some great ideas. For more songs, from classic to contemporary, check out Best Country Love Songs for Gettin' Hitched on Country Music Television (CMT) and Top 40 Country Wedding Songs from Great American Country (GAC).
First dance
During the first dance, all eyes are on the bride and groom, so choose a song that expresses your love.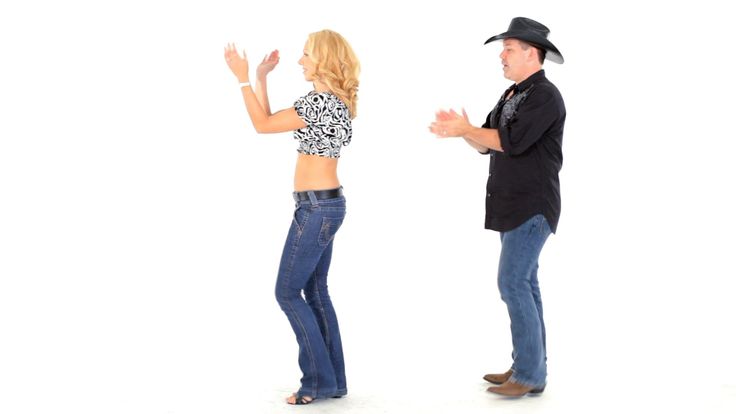 If you're not the best dancer, practice slow two steps. Consider these songs:
Crazy Patsi Klein
In the centuries of centuries Amen Randy Travis
Author: Trisha Yervud
since this moment is Author0041 I cross my heart George Streta
My best friend Tim McGrow
One girl Collin Ray
Clint
Black and Lisa Hartman Black
It's Your Love Tim McGraw and Faith Hill
Your love amazes me from John Berry
I do Mark Wills
Wedding Dance
Whether you are planning a country song for your wedding party entrance or a medium tempo song for your wedding party dance, there are bound to be some good country songs that just "sound" like yours. closest friends and family. Keep this in mind that for a wedding party, dance, or going out to a wedding, something more upbeat than a love song is usually best.