Learn how to dance dirty dancing
The secrets behind the final lift scene from "Dirty Dancing"
Now I've had the time of my life… Ever since the Summer of 1987, every wedding has been accompanied by this song, which transformed a romantic comedy into an irreplaceable cult oeuvre. Dirty Dancing, with it's colourful characters and ultra-sexy dance scenes, is one of the most popular romantic comedies of all time. The most memorable scene of all is without a doubt the last dance sequence where Jennifer Grey and Patrick Swayze display the extent of their on-screen chemistry with a now iconic mambo. Although the final result was a perfectly paced and romantic choreography, the filming process was not without its challenges. 
A turbulent relationship
In order to create this perfect on-camera romance, Jennifer Grey and Patrick Swayze had to get past their mutual misunderstanding. The two actors had met a short while before on the set of Red Mist and did not want to work together again.
However, fate and the studios decided otherwise and brought them together again for a sensual love story. During filming, the Johnny Castle actor found his partner to not be serious or invested enough in her role. While their minor disputes added some authentic additions to the script, when Johnny teaches Baby to dance, for the grand finale, they needed perfect chemistry between the two actors. Before filming, the actors met for two weeks to train and get into their roles. With more than just lines to learn, they had to memorise dance sequences. While Patrick Swayze already had a cheeky shimmy and rhythm in his blood, for Jennifer Grey it was a totally different ball game. However, the actress followed Swayze's lead and managed to learn the complicated footwork in a few days.
Express filming
Much like her character, Jennifer Grey is an anxious person. The idea of dancing those quick and complex steps to perfection then throwing herself into the arms of Patrick Swayze stressed her out so much that she refused to rehearse for the sequence.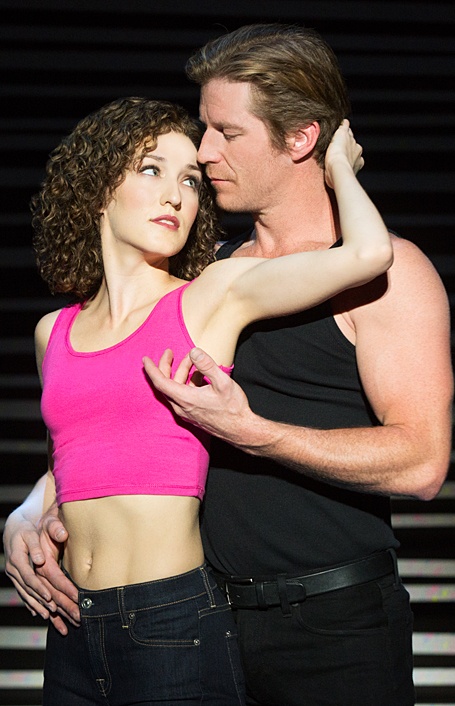 Her mantra? Come what may ! As a form of training, she practised doing some small leaps into her partner's arms and took advantage of the lake sequence to relieve some stress. But for fear of being able to do the leap during the rehearsal and not in front of the camera, she asked to film the sequence in one go and without a trial run beforehand. And it worked ! From the first take and in the euphoria of the moment, Jennifer Grey performed the most sensual dance ever to grace our screens, followed by the most iconic lift in cinema history. Interviewed by The Guardian in 2015, the actress admitted to having had cold sweats when she thinks about this legendary lift "God, no! I only did it on the day I shot it. Never rehearsed it, never done it since. I don't know how all these people who re-enact it have the guts to throw themselves into the arms of anyone other than Patrick Swayze. It's insane!" To ABC News, she confided that her partner was perfectly confident: "I was terrified by this lift but it's something that Patrick Swayze couldn't understand.
He was a fearless person who had no qualms about the extent of his physical capabilities." Later on, when Jennifer Grey was taking part in the American version of 'Dancing with the Stars' in 2010, she refused to re-enact the famous lift, despite the insistence of production. Once the lift was in the bag, they had to reassure her for the many other lifts of the sequence. The pair performed the mambo, followed by Patrick Swayze's stunt of jumping off the stage to rejoin the troupe of dancers. The whole thing was done on a demo of The Time of My Life because at the time of filming, the Bill Medly song wasn't finished yet. 
Injuries and jump cuts
Shot in the Fall of 1986, Dirty Dancing put the actors' bodies to the test. Despite his professionalism, the numerous dance scenes did take a toll on Patrick Swayze's health. After falling on his knee during the tree-trunk balancing sequence, he injured himself during the lake carry sequence.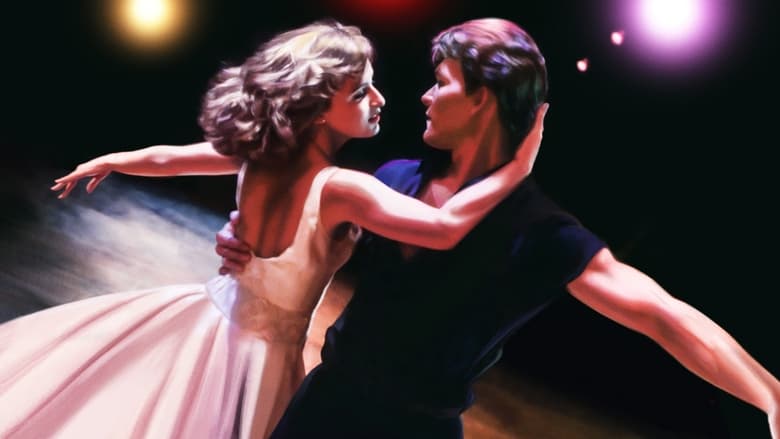 In addition to the icy water, Patrick Swayze had to hide his pain. He made it through so many jumps, slips, and dance steps… but during the final scene, the actor twisted his ankle. Even this millionth injury did not stop him from performing the cult dance finale. Fans of the film have noted a few faulty jump cuts at this point: Patrick Swayze appears with wet and then dry hair, sweating at one point, then completely tranquil in the next one… It's proof that the shots were cut several dozen times in order to obtain the perfectly formed sequence which we know today. 
Dirty Dancing Dance Class | Clear Cut Weekends
Overview
Learn a fun routine based on Dirty Dancing
Professional instructor to teach you all
Venue hire included or we can come to you
Duration 1.5 hours approx.
Minimum group size 10 people
Minimum age 18 years and above
FROM: £28.00 per person
"Nobody puts Baby in the corner" and nobody should miss out on this spectacular dance class themed around the much loved film and now hit musical, Dirty Dancing!
Incorporating salsa moves, the cha cha cha and other 60's themed dance moves, your group will swoon and swing throughout.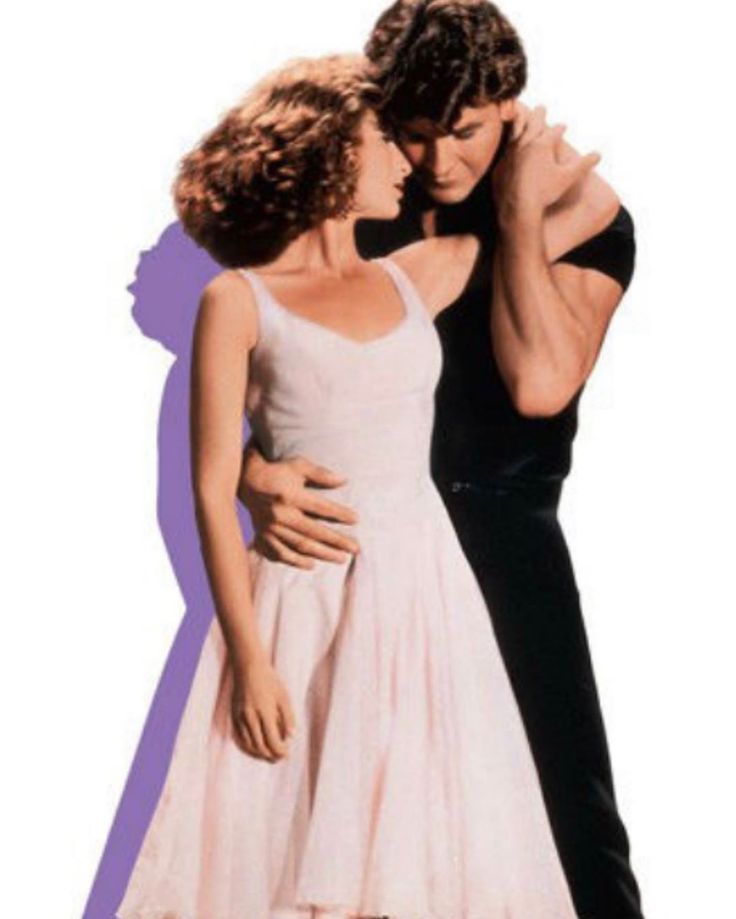 Your professional dance instructor will have you dirty dancing in no time with a fully-fledged group dance routine.
Your Dirty Dancing Class will take place with a professional instructor in a studio, hotel function room or private bar space central to the destination you choose.
Include this activity in a weekend package or buy it on it's own, the choice is yours.
Buy This Add to Enquiry Make Enquiry
"Well done to you and your team for making it a truly MEMORABLE weekend!"T Deans, Aug 2014
Available Locations
Aberdeen
Bath
Belfast
Birmingham
Blackpool
Bournemouth
Brighton
Bristol
Cambridge
Cardiff
Cheltenham
Chester
Croydon
Dublin
Edinburgh
Exeter
Glasgow
Great yarmouth
Leeds
Leicester
Liverpool
London
Manchester
Milton keynes
Newcastle
Newquay
Norwich
Nottingham
Oxford
Plymouth
Portsmouth
Reading
Sheffield
Southampton
Swansea
Torquay
Whitley bay
York
Overview
Learn a fun routine based on Dirty Dancing
Professional instructor to teach you all
Venue hire included or we can come to you
Duration 1. 5 hours approx.
Minimum group size 10 people
Minimum age 18 years and above
Available Locations
Aberdeen
Bath
Belfast
Birmingham
Blackpool
Bournemouth
Brighton
Bristol
Cambridge
Cardiff
Cheltenham
Chester
Croydon
Dublin
Edinburgh
Exeter
Glasgow
Great yarmouth
Leeds
Leicester
Liverpool
London
Manchester
Milton keynes
Newcastle
Newquay
Norwich
Nottingham
Oxford
Plymouth
Portsmouth
Reading
Sheffield
Southampton
Swansea
Torquay
Whitley bay
York
ALSO POPULAR
RECENTLY VIEWED
Back to A-Z
Learn to Dirty Dancing - I Know
Take the time to learn "Dirty Dancing", can be an interesting variation on the normal social dance spectrum.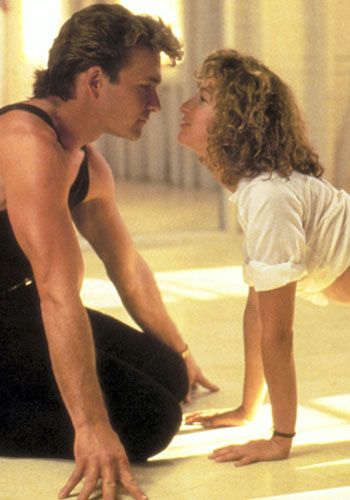 Sure, everyone can foxtrot and waltz, but can you swing like Swayze?
Down and Dirty
Dirty Dancing is actually a dance style depicted in the popular 1987 film Dirty Dancing . It was a style of free form and sultry, sensual movements, symbolizing the urge to grow up of rebellious teenagers emerging from the influence of their parents. The basic form is a dance frame with close hugs where the hips are close together, and sometimes the woman sits on one of the man's legs bringing them even closer. From this basic position, a range of movements can be performed, from simple back and forth rocking to full-body sit-ups, push-ups, and more.
Photos of ballroom dancing
Interesting Dancing Facts
Dance studio equipment
After the film became popular, more and more people wanted to learn how to dance this way. Although the style of the film was specifically designed by Kenny Ortega, many other dance teachers from different styles have created curriculums that teach the style.
The sources of the dances vary widely, from swing, blues, Argentine tango, samba, to traditional lead-following traditions for most social dances. Teachers such as Johnny LeRock from the UK, along with others, demonstrate this style of dance and give workshops. Much of the music used for this type of dance comes from a movie soundtrack or other R&B style.
You can learn how to dance dirty
If there is no qualified dance instructor nearby, you can still learn how to dance dirty on your own. Because the style is derived from the movie, there is no "official" set of steps to learn. However, you can follow these basic principles and move on.
Watch and imitate . There are many shows like Dancing with the Stars where you can see great examples of dancing couples and some of the methods used to train them. This may give you a general idea.
Feel both the music and your partner (if you have one, you can always do the dirty dance alone). But it is vital that you start slowly and, before you move at all, listen to the rhythm and feel the body of your partner and the connection between them next to you.
As soon as you feel the rhythm, start moving . But try to make the movements as close to the ground as possible (feet, knees, hips) and closer to the center - rotate your stomach, shake your shoulders, etc. You don't have to be big and flashy. Dirty dancing is more about getting in touch with the dark sensual place inside and letting it peek out a little while you dance.
Work on isolation and contrast . Isolation is when you keep most of your body still and allow one part to move with the music. Johnny LeRock has a part of his demo where he just swings his knees up and down, and the power of a pair of hips just rocking back and forth is well known on the dance floor. Contrasts can vary, such as dancing very close to each other and then turning your partner to move apart, connected only by the fingertips. You still move in the same way, but the difference in distance makes it more exciting. You can also change the level (squat closer to the ground) or speed (a quick spin that ends in a slow, swaying hug).
A big part of dirty dancing is self-confidence. While moving, you should feel hot and sexy, and the mirror is your tool for this. Knowing how your body moves—no matter what body you have—will give you more confidence on the floor.
So put on your groove and shake it!
How to learn to dance: video lessons for those who are not afraid to try
January 28, 2017LikbezSports and Fitness
If you decide to learn how to dance, do not delay. Just repeat after the instructors the basic movements of modern, street, ballroom and social dances.
Iya Zorina
Author of Lifehacker, athlete, CCM
Share
0
Answers to the main questions
Is it difficult to learn to dance?
It's really no more difficult than anything else you're new to.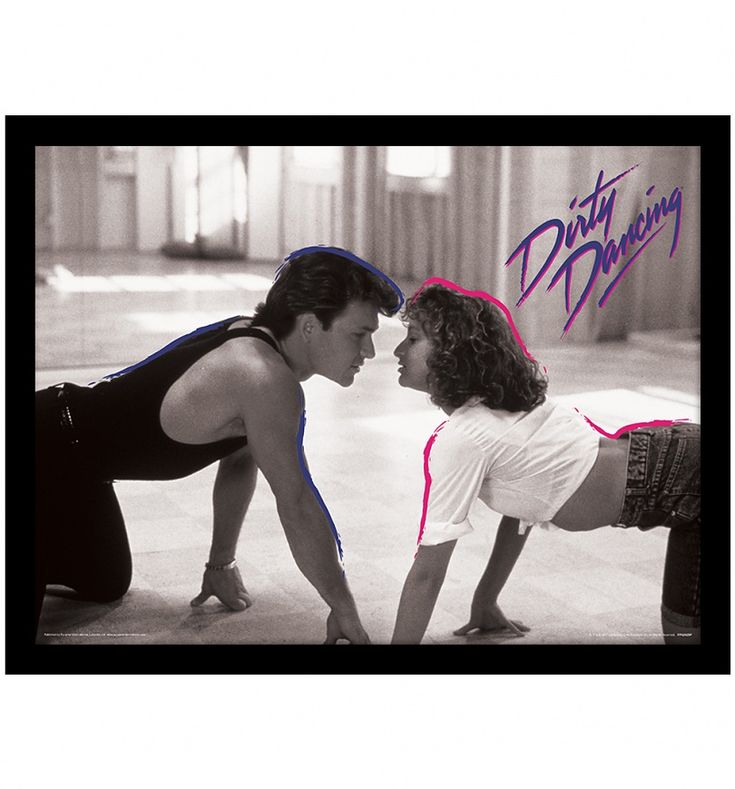 Dance directions are very different from each other. Even if you have mastered one of them, it will be unusual for you to do the other.
However, all dances are connected with the ability to control one's body. And if this is not new to you (for example, you were engaged in martial arts, gymnastics, swimming, and even more so dancing), it will be easier for you to adapt to new movements than a beginner who is not friendly with his body.
Even if you have a fairly wooden body, don't despair. The secret of success is constant practice.
Learning to dance from video lessons is more difficult than from courses. If your body is flexible and obedient, you can still do something similar to the movements of the instructor from the video. If not, you can quickly become disillusioned with dancing: the difference between what is shown in the video and what you will see in the mirror will be too strong.
Still worth a try. At least in order to determine the appropriate direction.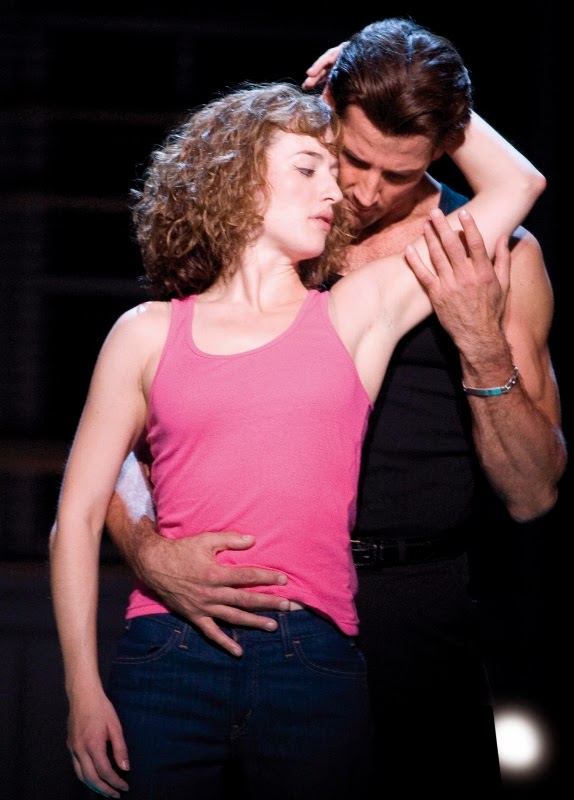 How many times a week do you dance?
Muscles may initially ache after exercise. But, unlike strength training or running, the body does not require a recovery period.
Therefore, you can safely practice dancing all the time. One of my teachers said to dance 25 hours a day. In any case, the more you dance, the more noticeable the progress.
How to learn to dance modern dances
From this direction we have chosen three types that can often be found in the schedules of fitness clubs and dance schools. And the first - plastic and insanely beautiful contemporary.
Contemporary
Abel M/Flickr.com
Contemporary combines elements of modern jazz, yoga and martial arts, seasoned with improvisation and attention to breathing. This is freedom and plasticity - the natural beauty of movement.
Here is a clip with a contemporary combination. Give it a try, just be sure to warm up and stretch well before you teach.
And here is the second part:
By the way, about the warm-up. In the video below - a full lesson with a warm-up, stretching and analysis of the combination. In English, but everything is clear and without translation.
If you don't have time to repeat or consider how some movement is done, set the speed to 0.25.
If you like combinations but can't repeat them yet, here are some more videos of routine contemporary lessons.
You will most likely have to do the same in the dance school before you can perform beautiful combinations.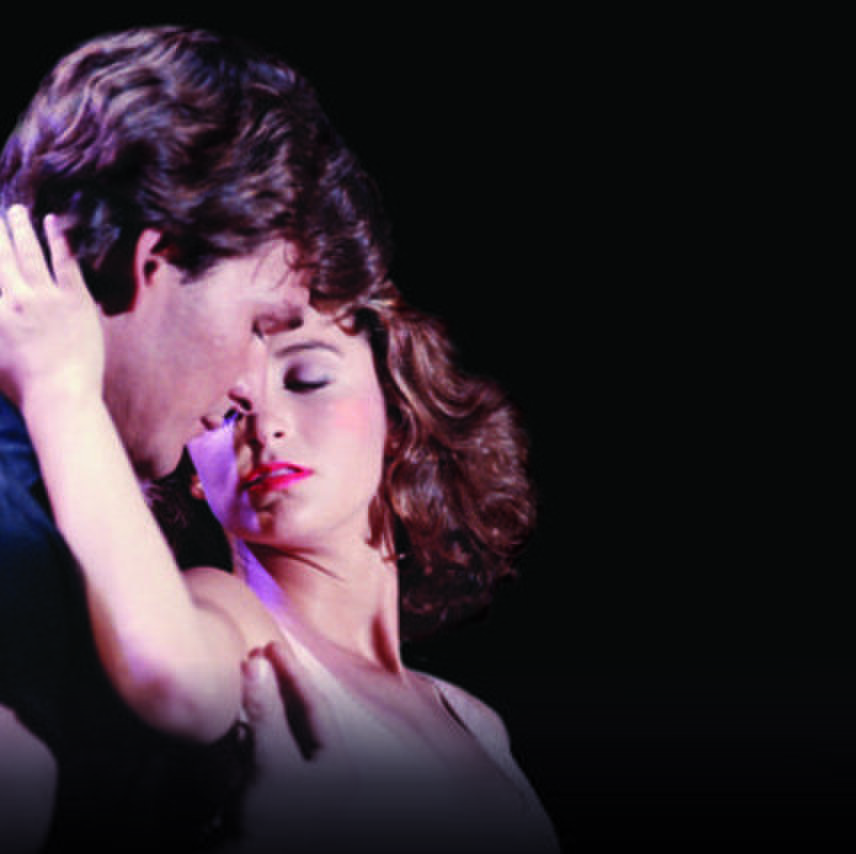 Strip plastic
imperiamarket.by
Many people confuse pole exercises and strip plastic. The second is just a sensual dance that can be performed without a pole.
When doing strip plastic, you will not stand at the barre and pull your toe. Everything here is based on the natural sexuality of the female body. Of course, many teachers diversify strip plastic with elements of contemporary or modern, Latin American dances and other areas, but it all depends on the teacher.
How beautiful your dance will look again depends on how well you can control your body, how mobile your joints are and how stretched your muscles and tendons are.
In the video below there is an analysis of the combination. Not too simple, but very sensual and beautiful. And you don't have to move on the floor, so your knees don't get hurt.
And here is a playlist with strip plastic lessons from different dance schools.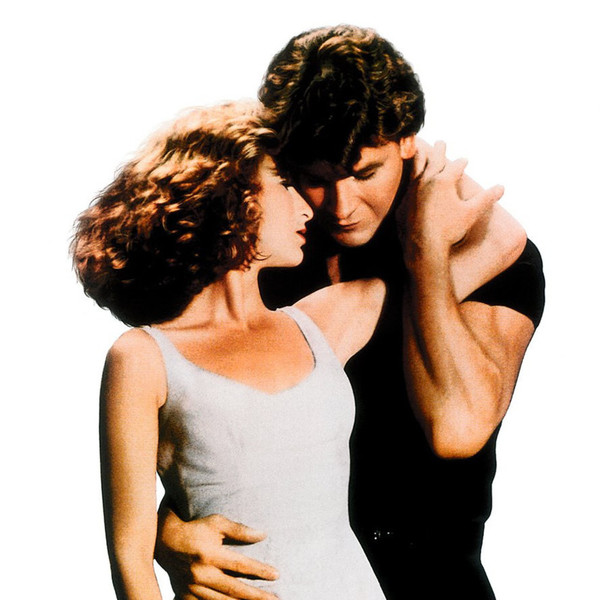 There are both individual movements and combinations.
And one more, simpler combination. Try it if the first one doesn't work.
Belly dance (bellydance)
júbilo haku/Flickr.com
This is a sensual and beautiful dance, which, among other things, helps to develop plasticity and even get rid of some health problems.
There are a lot of belly dance lessons on YouTube. Below are some of them.
The basic movements are explained very clearly here:
And the second part:
Below is a playlist with five lessons for beginners from another teacher.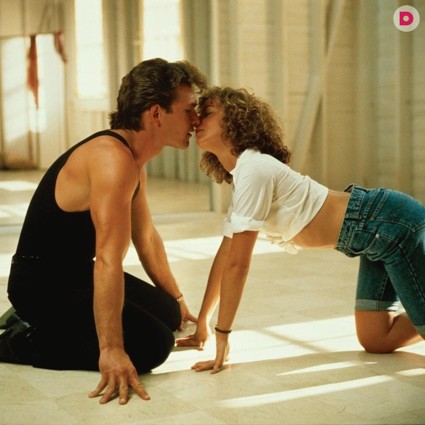 How to learn to dance street dance
Hip-hop
pinterest.com
Hip-hop has only been around for about 50 years. But during this time, many trends and styles have appeared, with different elements, plasticity, and special features.
In addition, modern hip-hop is often complemented by movements from other dance styles, which provides even richer vocabulary and original combinations.
But before you come up with your own combinations, you need to master the basics. In the playlist below you will find basic moves, steps and many combinations. They explain everything in an accessible way. If you can't make it, slow down the video speed.
The videos in the next big playlist explain the concepts of inertia, manipulation and isolation in hip-hop.
There's also a story about improvisation, battle behavior if you're up for it, and a few variations of ground hip-hop moves (on the floor) to diversify your combinations.
Breakdancing
Colonne/Flickr.com
Breakdancing consists of different elements: tricks and power movements on the floor, waves, fixations, and also changes in the levels at which the dance is performed.
Here on this channel there is training in different styles: Waving, King Tut, Robot, - an analysis of the technique of power elements and basic movements at different levels.
Below is a video detailing the 6 steps element from Footwork.
And here you can see how the "turtle" is performed.
Here is a voluminous playlist, in which there are quite a lot of breakdance elements with a detailed analysis of the technique of dance and strength elements.
Twerk
Lauren Wood/Flickr.com
Sexy dance in which you need to actively work the buttocks, hips, stomach and arms. In this playlist you will find several lessons with analysis of twerk movements.
How to learn to dance ballroom dancing
Waltz
vimbly.com
At least once in your life you will surely need a waltz. Moreover, it is not so difficult to dance it at an amateur level.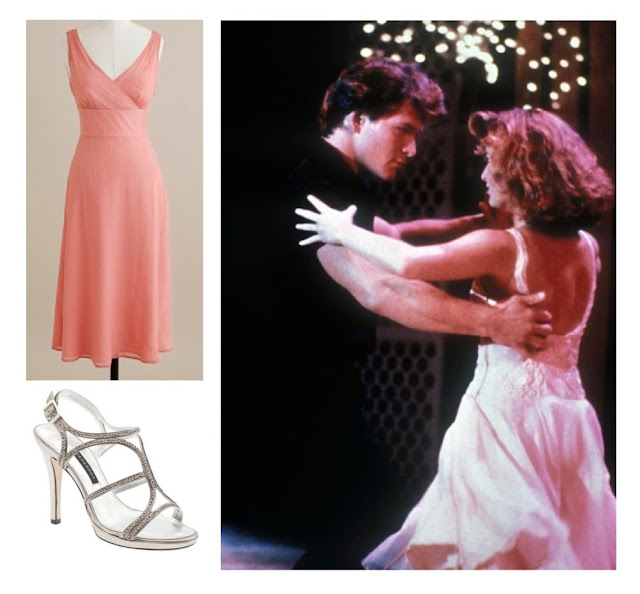 Here are four good lessons that will teach you how to hold your hands and do the basic waltz steps in pairs or individually.
How to learn to dance social dances
Social dances are not designed for competition, but for communication between partners and enjoyment. Improvisation is welcome here, through which the dancer can express himself, his feelings and emotions.
Bachata
pinterest.com
This dance comes from the Dominican Republic. He is very sensual and sometimes erotic. The basis of bachata is four steps with an emphasis on the last one. In the dance, there are rotations and throws of the partner, small lifts.
Despite the fact that bachata is a pair dance, solo combinations can also be taught. For example, if you don't have a partner yet.
In the video below - an overview of the main steps.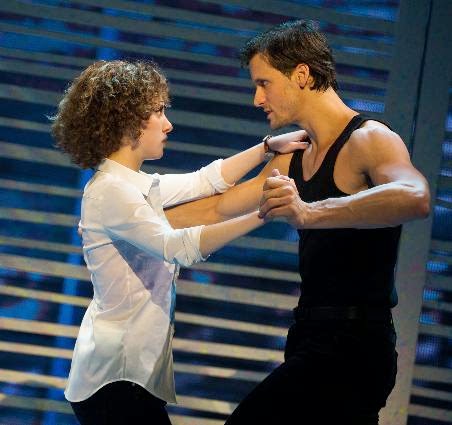 Where to transfer body weight, how to hold hands, how to focus - everything is told in the most detailed way.
And here is a variation of bachata from the same teacher.
Below is a playlist for those who want to dance bachata together. These are Dominican bachata lessons from the Imagine dance school.
Kizomba
youtube.com
This is a passionate couple dance from Africa, more specifically from Angola. Now it is performed all over the world and is especially popular in France and Portugal.
Steps, lots of hip work and close contact with partner. Sometimes very tight.