Learn how to dance com
How To Waltz Dance For Beginners Videos
The 3 free online Waltz dance steps below will teach you how to Waltz step by step.
We will show you how to do the box step - which is the most fundamental basic step, then in the second step we will show you how to turn the box step on one spot and lastly we'll show you how to do the progressive basic step which travels around the room. These moves are a great start for beginners interested to learn Ballroom dancing.
Waltz Dance Course For Beginners - FREE:
Introduction to the timing of Waltz:
The way you count the Waltz is 1,2,3 - 1,2,3. The Waltz has a strong accent on count 1, so most figures start on that count. All the beats in the Waltz are equal and the tempo is usually slow.
How to Waltz lesson #1: Waltz box step:
This is the box step, which is the most fundamental dance step in the Waltz.
To learn this step you just need to imagine you have a box in front of you and then you going to step on the corners of the box. You will also get a good demonstration of the "rise and fall" technique which is used through out the Waltz. Go ahead and try it it out!
How to Waltz lesson #2: The box step turning to the left
Now we will take the same box you learned above and we'll show you how to turn it around on one spot. It is imperative that you have mastered the regular Waltz box step (the lesson above) before you try to turn it. To turn it, all you have to do is do the box while turning the shoulders to the left, slowly turning around and bringing your partner with you.
Want To Go Beyond The Basics?
Passion4Dancing Dance Training
Become a member at Passion4dancing.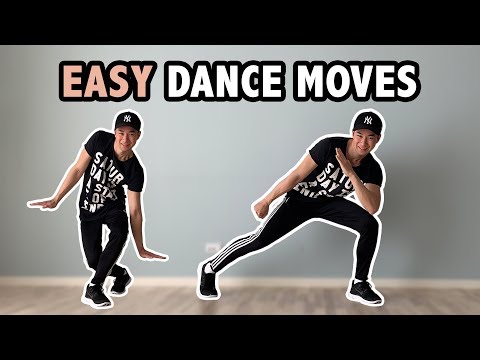 com and get access to over 250 video lessons teaching you Latin and Ballroom dancing (American & International Style).
Visit Pasion4Dancing (Click Here)
How to Waltz dance lesson #3: Progressive basic step
So far you learned 2 moves that were stationary. But what if I told you that the Waltz is actually a progressive dance! Yes it is. The Waltz is a Ballroom dance that travels around the room (counter clock wise). In this video you will learn how to get around the room easily with the progressive basic step.
Want To Go Beyond The Basics?
Passion4Dancing Dance Training
Become a member at Passion4dancing.com and get access to over 250 video lessons teaching you Latin and Ballroom dancing (American & International Style).
Visit Pasion4Dancing (Click Here)
Line dancing lessons online - How to line dance steps
Line dancing is one of the most fun county dances out there because you can do it anywhere, and you do not need a partner! Line dance steps can vary greatly as there are a million of combinations that you can learn. Here is a video that will help you learn how to line dance online. This is a great combo you can do at events, parties and other functions. Below we included a few line dance video lessons to help you learn.
Line dancing Lessons – Mini video series
Move #1: The cupid shuffle move:

Text summary of the move:
The cupid shuffle is one the easiest line dance steps that you can learn. It starts with 8 counts of side steps to the right, with the last step being a touch (no weight change).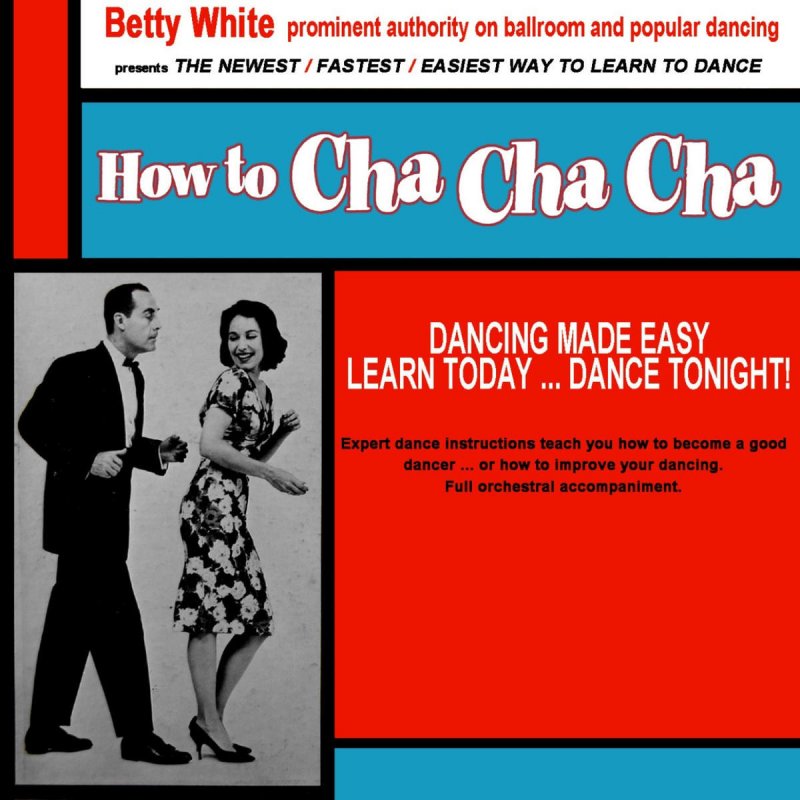 Then repeat the same 8 counts to the left. Then you do 8 counts of "heel steps" in place. Lastly, you do 8 counts of stepping in place to turn 1/4 to the left. Now repeat the same steps all over facing the new wall.
Move #2: "The wobble" line dance move:

Text summary of the move:
This move starts with a jump forward and wigling/grooving then you jump back and again wigling/grooving in place. Then you wobble your hands to the left and then wobble your hands – you can put your own style into it! Then you will do a simple cha cha step where you fowrwad, back and cha cha cha in place, Again – forward, back and cha cha cha in place. From there you are just going to do rhythmical steps in place to turn and face another wall. Then you start all over again.
Move #3: The cowboy boogie

Text summary of the move:
This line dancing step starts with a "grapevine" step to the right (side, behind and side) with a "hitch" (knee up) at the end.
Then repeat the same "grapevine" step to the left and do the hitch again. Then 1 step forward and hitch, 1 step foward and hitch. Now you step back for 3 counts and hitch at the end. Then you going to "boogie" with the hips, which just means you going to do a small hip movement forward and back, then you turn 1/4 turn to face the new wall and hitch. Then do the same steps facing the new wall.
To help your line dancing, you may also want to learn how to country dance. Furthermore, Ballroom dance lessons will also help you to develop balance and coordination.
Tips for getting better better in Line dancing:
1. Learn the counts. Line dancing is not hard when you can count the entire choreography as you do it. Each single step, hip movement, or wobble has to be timed to the music.
2. Distinguish between a "step" and a "touch". A step is when you change your weight on the foot and a touch is when you do not change weight on the foot. Touches are very commonly used to switch directions so make sure you know when its a touch versus a step.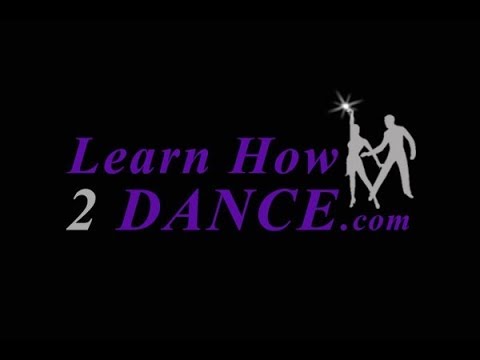 3. The magic is in between the steps. While the steps and the counts are set, the way you dance in between is what counts. Put your own style into the steps. You can do many different things with your hips, upper torso and arms to stand out.
Want to learn more dancing?
Visit Learntodance.com for other dance lessons.
Other Dance styles:
Tap Dance Steps
How to Salsa dance
Ballet dance terms
Ballroom dance lessons
How to dance at a club
Belly dancing lessons
How to dance hip hop
7 tips for those who want to learn how to dance
September 9, 2020 Reno5 A life
Dancing is a great way to make friends with your body and gain self-confidence. And yes, they can be mastered at any age.
1. Choose your style
The idea here is the same as for sports: if you secretly hate yoga or iron exercises, you are unlikely to go to workouts week after week. To achieve noticeable progress in dancing, a beginner will have to practice a lot and regularly, so it's better not to torture yourself and choose a direction that really ignites.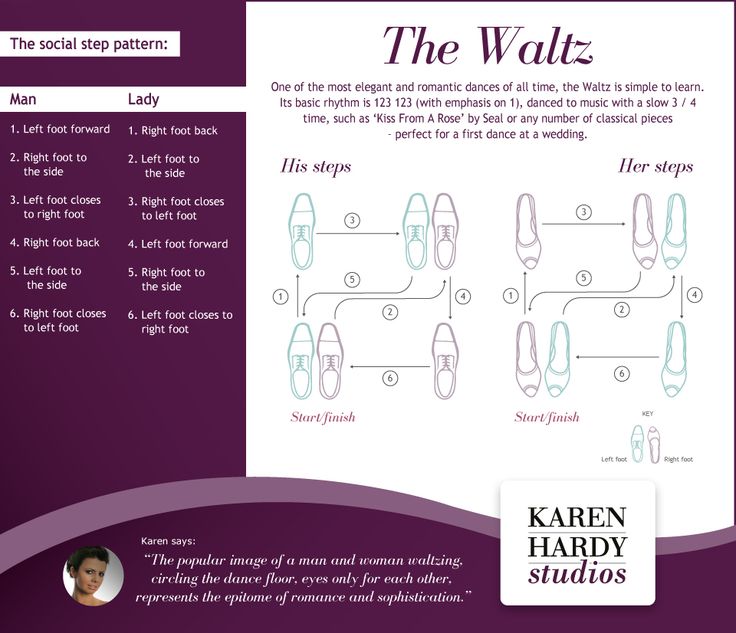 nine0003
You can focus on the music that you like - you need to catch the drive from movements to it. It is music that forms the style of dance and its energy, so decide what is closer to you: for example, funk lovers should try popping or locking, folk fans may like Irish dancing, and if you respect jazz, swing and everything like that, take a closer look at lindy hop.
Another criterion is the nature of the movements. Some are closer to dynamic, as in hip-hop, others are smooth and sensual - for this in tango. There are also health restrictions to consider. So, twerk is not suitable if there are problems with the lumbar spine, with sore knees it is better not to get involved in shuffle, and it will be difficult for an aged person to master house. nine0003
2. Set a goal
Photo: Iakov Filimonov / Shutterstock
You can start dancing at any age, but it's important to keep in mind why you started it in the first place. It is perhaps too bold to expect that in half a year of classes it will be possible to reach the level of international dance championships from scratch.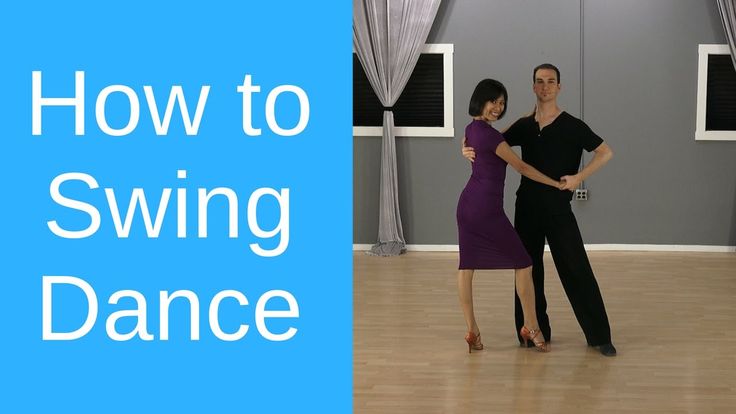 But if you want to try dancing in order to develop plasticity and learn to feel the body better, great, go ahead.
Don't expect everything to work out the first time. When you learn from scratch, difficulties are absolutely normal, the main thing is not to score in classes. Over time, both the correct posture and a beautiful gait will be developed, and as a bonus you will also get self-confidence - with freedom of movement, freedom from complexes will come. nine0003
3. Don't give up on sports
Some dances in themselves make for a good workout. A vigorous shuffle will replace cardio, and a break can give a load to almost all muscle groups. And yet, without preparation, it will not be easy. A more or less good stretch is needed in any type of dance, and, for example, strong arms and strong abdominal and back muscles are also useful for pole dancing. You can combine dancing with strength exercises, but you need to give the body time to recover and not plan classes in a row, but allocate at least a day of rest between them.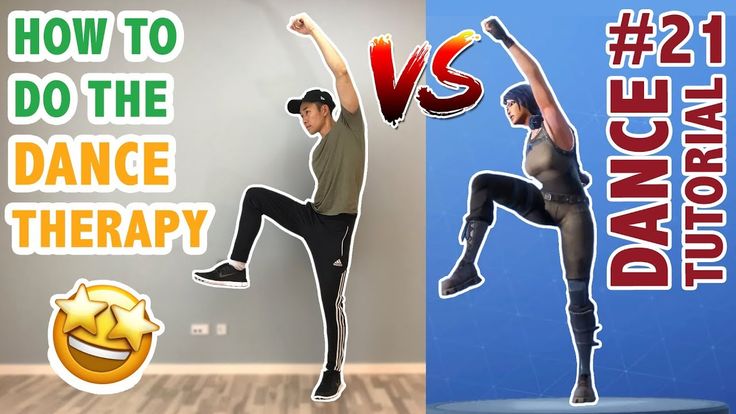 nine0003
And don't forget to warm up before dancing. So that the training does not end with an injury, the muscles and joints need to be prepared for the load. You can allocate 10–15 minutes for a warm-up, it should include simple articular gymnastics (at least elementary rotational movements of the shoulders and knees), tilts and dynamic stretching.
4. Take some lessons from a trainer
Especially if you have never danced before. Those with experience can learn new styles at home with video tutorials, but that's because they already know how to control their bodies. Beginners are unlikely to succeed, but disappointment in themselves and demotivation are guaranteed - if you can't repeat elementary movements, then there's no point in doing it. nine0003
Nothing really strange here. Without preparation, it is difficult to just take it and start moving freely. At least the basic elements are better to master under the guidance of a pro, and when you feel that you are coping, supplement these lessons with home workouts.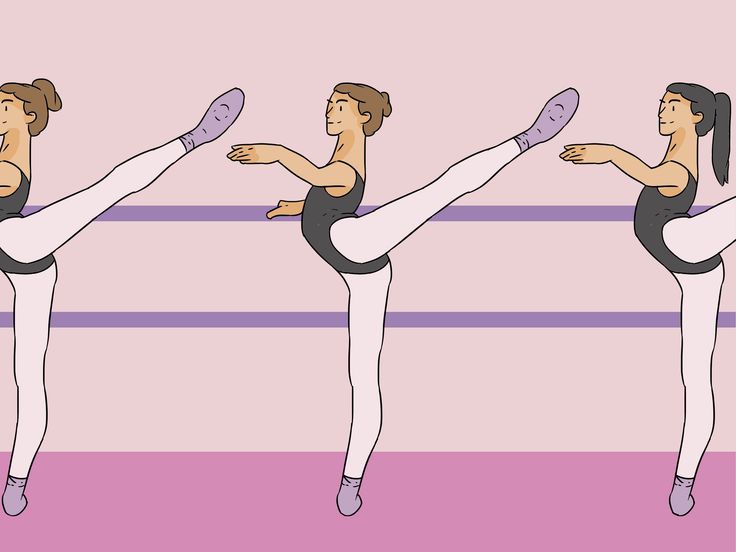 5. Learn something new in every class
When you repeat the same set of exercises and movements over and over again, classes turn into a good way to pass your free time, only you can forget about progress. Acquaintance with new elements is the same mandatory part of any workout as a warm-up. It doesn't matter if you work with a mentor or on your own. nine0003
Do not immediately try to copy cool dancers. First, study the basic movements, then try to combine them into bundles until you hone them to automatism, and then experiment and improvise, creating something new based on familiar elements.
6. Record yourself on video
It is not necessary to record the entire workout from the warm-up, it is enough to record only those moments with which you have problems. These can be separate movements or bundles that are not given in any way. Review the video and, if possible, objectively assess what is wrong: perhaps there are technical problems that are difficult to notice in the process.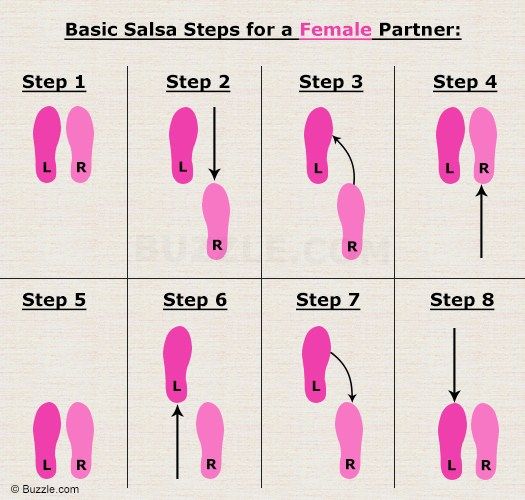 When you understand what's wrong, try to repeat the movement and record it on video again - and so on until you achieve a good result. nine0003
This approach will help you find errors and track progress. You can not even limit yourself to memorized ligaments, but improvise - then see how it looks from the outside.
7. Find like-minded people
Photo: Iakov Filimonov / Shutterstock
If you need an extra reason not to miss classes, then meeting new people can be a good motivation. It is easier here for those who train in a group. Often the dance school becomes the center of a close-knit community, where people come not only for the sake of classes, but also just to spend time together at dance parties. nine0003
Finally, the more partners around, the more experience. Do not limit yourself to dancers of your level of training and practice with those who are stronger or weaker than you. In the first case, you will be able to improve your skills, and in the second, you will try yourself as a coach - this, by the way, is a good way to learn to take more initiative and understand the very principle of movement in dance, and not just memorize the alternation of chords.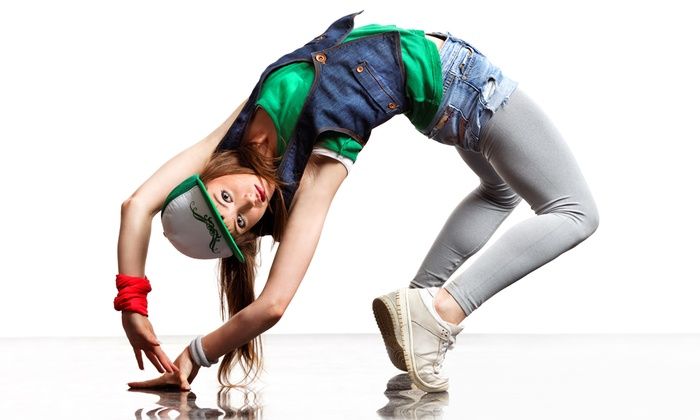 Stay fit and connected with the OPPO Watch. They have two powerful processors, a bright AMOLED display, 1 GB of RAM and 8 GB of internal memory, Bluetooth, Wi-Fi and NFC modules. And more than 90 training modes, including those designed specifically for ORRO. Work out cooler with music, you can listen to it in streaming services or download tracks to the memory of your watch.
If you want to enjoy clear sound, the OPPO ENCO W31 Wireless Headphones are for you. Two-level noise reduction system, easy operation and stable connection will make listening to music and talking on the phone as comfortable as possible.
Show smart watch and headphones! nine0002 Read also 🧐
How to learn how to dance the shuffle
How to learn street dancing without leaving your home
Zumba is a fun way to lose weight for those who love dancing
How to learn to dance beautifully?
Content:
Do not judge yourself
Individual dances
More fun together
Alcohol
Find friends who like to dance
Video tutorials
Today is the day of all kinds of shows, such as "Dancing with the Stars", and more and more people dream of learning to dance.
But still many cannot start because of inner fear and enslavement. Most people who do not know how to do this think that they will not be able to move rhythmically. They are also embarrassed that their inability to dance can cause laughter from others. However, in reality, this is only a psychological blockage. In reality, every person is able to learn - you can see this thesis in a popular dance guide. So what should a person do who creates this blockage for himself? Below are a couple of proven methods. nine0003
Do not evaluate yourself
If you evaluate your strengths negatively, then a priori nothing will work out for you. When you start moving to music, for example, at home, you immediately begin to evaluate your movements. "I can't do anything, I don't move well," etc. Many believe that the purpose of dance is to leave the best impression on others. This is a gross mistake - in the first place, people kick their legs for pleasure. So stop judging yourself! nine0003
The main purpose of dancing is to please yourself.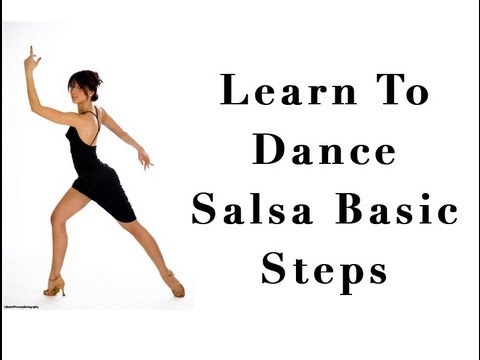 No matter what you do, how you move, it is important that you feel good.
Often people who start learning movements do it in front of a mirror. And when they see that their movements are clumsy (which is quite normal, since a person has just begun training), they immediately stop the lesson. In such cases, our site advises - wherever you start to practice - in the dance hall or at home - do not look at yourself in the mirror. nine0003
Individual dances
People who cannot dance are most often afraid to do it in pairs. They don't want their partner to see how poorly they move. For those who think so, we have great news - at almost all parties you can dance alone. However, it happens that during other events, for example, at weddings, there are people who dance until they drop with themselves - these are people who could not find a partner for dancing, calmly enjoy individually. nine0003
Why do some people like to dance alone? There are several answers to this question.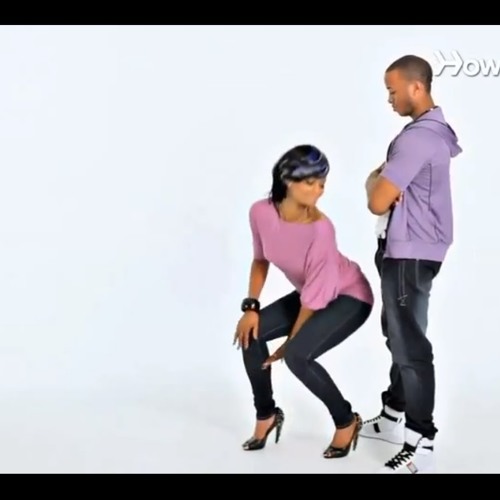 Firstly, when a person is on his own, he completely concentrates on his desires and on himself. Pair dance forces you to pay attention to your partner, but during an individual dance you control only your movements and do not think about anyone else. Secondly, those people who do not feel comfortable in pairs dance alone. In this way they have a good time, look at the same people, learn a lot of new moves, and become more confident. They also dance separately when they want to interact with a group of dancers. It is often said that when dancing individually, a person is actually interacting with a large group. So individual dancing is a good first step for those who really want to learn how to rock. nine0003
It's more fun together
What's the best way to have fun at a party? Then the most ideal option is to go to it with your friends, and of different sexes. When your acquaintances are near you, you have confidence. Most are afraid to invite a stranger to dance.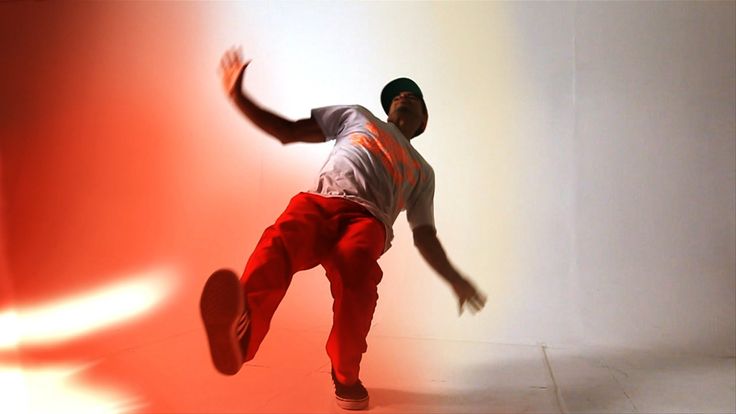 Therefore, such people most often go with loved ones so as not to feel discomfort from the need to invite other people to dance. Of course, the ideal option would be if your group is mixed, that is, it was attended by people of both sexes. In discos, you can often see groups or girls or guys who sit separately and because of fear they are afraid to approach the other sex. So, if you came to a party with acquaintances of the opposite sex, then at least you have already solved one problem. nine0003
Alcohol
One of the best ways to relax and overcome the psychological barrier before dancing is to drink a glass of wine or a mug of beer. This will help your body move better and not be shy. Of course, we didn't mean to get drunk. One glass of wine will be enough. And everyone knows that alcohol adds courage, so if you are not a teetotaler, then alcohol can contribute to your learning to dance.
Find friends who like to dance
Some people start dancing thanks to other people who themselves have tried to overcome the fear of dancing and have their own experience in this.