How to dance ceroc
What is Ceroc? – Ceroc & Modern Jive Dance by Paul Jeffery
Skip to content
Previous Next
What is Ceroc?
Twelve years ago a female friend offered to take me to a Ceroc dance class.  I'd just given up on Salsa after six weeks (the figure of eight hip thing was beyond me) and I was keen to try something else – something easier.  But what was this Ceroc thing?  The name made it sound quite exotic and it sounded even more frightening than Salsa.  I nearly didn't go!  For those of us who regularly attend Ceroc Classes and Freestyles, there is no mystery as to what it is, but for those people who might be thinking about coming along to a class, here's a bit of background that I hope will allay any fears, and give some encouragement to give it a try.
When I'm asked about Ceroc, the first thing I say is that 'It's the best fun you'll ever have.'  The second – 'That it's easy.' It's a partner dance style that was developed to ensure that beginners picked it up quickly and the teachers proudly boast that you'll be dancing after your first lesson.  They are not exaggerating.  After a thirty-minute class, you could be dancing through a whole two and a half minute dance track.
Take a look at this Ceroc promotional video.  It shows you everything you need to know about the fun you can have at their events.  The video shows scenes from classes, freestyles and weekenders – and everyone's having a wonderful time.  Oh, and you'll see people of all ages.  I was in my 50s when I started and there were plenty of people of a similar age and even older.
Ceroc is essentially a fusion of several different partner dance styles.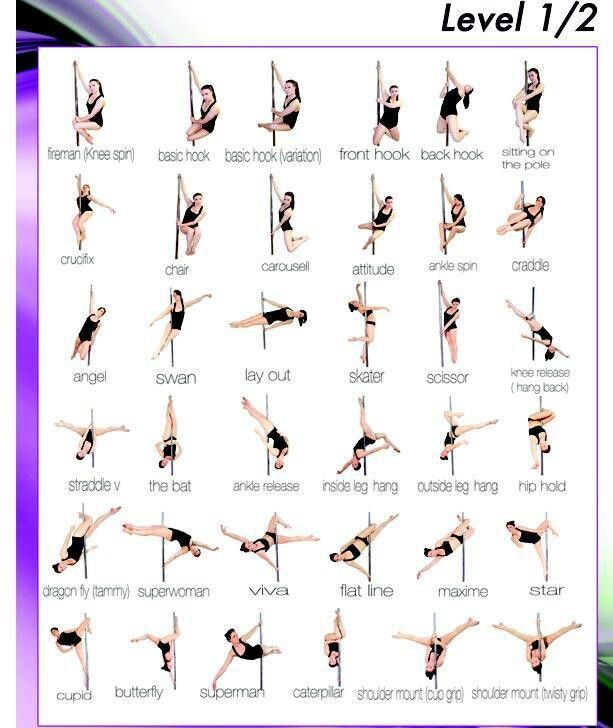 To teach their dance style, the people at Ceroc UK have taken over a thousand moves from dance formats as diverse as Jive, Ballroom, Argentine Tango, Street Dance, West Coast Swing, Blues and many more.  What makes Ceroc so popular is the teaching method, which makes learning the moves a lot easier than other partner dance styles.  I should know as I tried and failed at so many other dance styles before finding Ceroc.
That's me dancing with Ceroc Stirling in Scotland
The style of partner dancing we know as Ceroc was developed in the 1980s.  Its name is derived from 'C'est le roc', a way of describing a similar modern dance form, popular in France.  From its early beginnings in a dance club in London, Ceroc slowly became established across the country. In 1990 Ceroc Enterprises was formed and they registered the trademark Ceroc and sold franchises across the UK.  These franchises offered dance classes in a structured way that focused on helping beginners get to grips with the dance moves.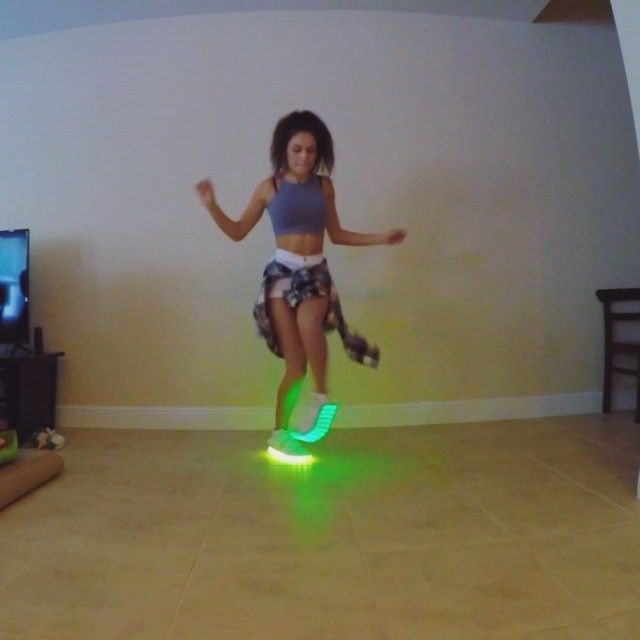 So successful was this way of teaching that the structure of the lessons remains the same up to the present day.
The scene below from a Ceroc Heaven class night gives you an idea of how the lessons work.  It shows the rows of dancers taking instructions from the teacher on the stage.  When the move has been practised, the ladies move up the row to a new male partner.  Three moves are taught in the Beginners' Class. The moves are taught individually then linked together and the routine is danced through twice at the end of the class.
The routine is taught so that the third move links perfectly into the first move, so you can keep dancing the three moves in a loop through the first full song.
Later there is a Beginners Refresher class where these three moves are gone over again.  I found these refresher classes with extra help from so-called Taxi Dancers, a great help in my first few class nights.  This format has proved very successful and is followed at every Ceroc dance class today.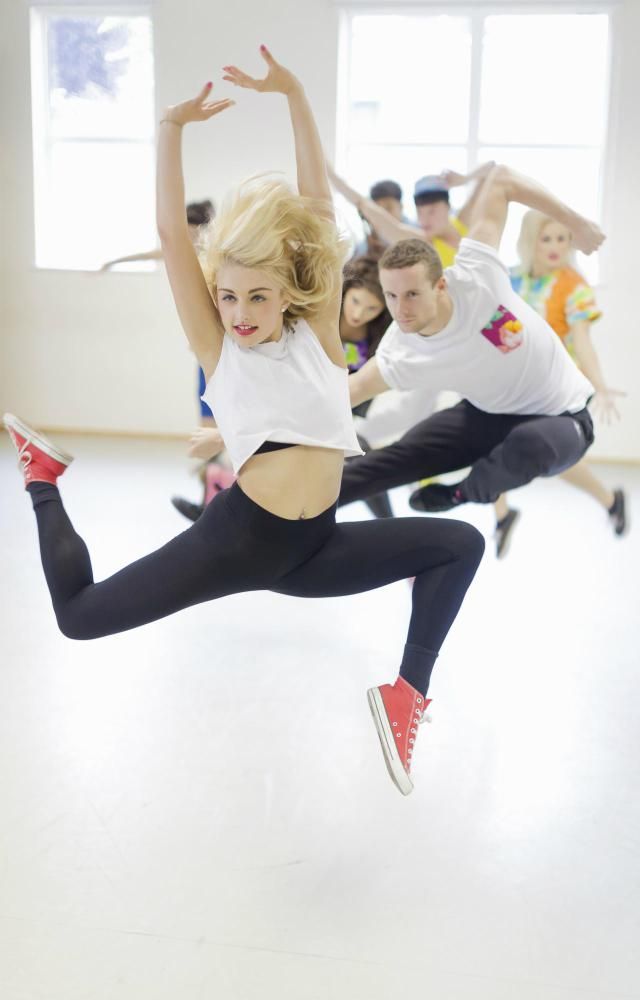 You can see the lines in this Ceroc class following the teacher and demo.  Photo courtesy of Tel Jenkins
Ceroc have produced a video of just what you can expect at a Ceroc Class Night.  You'll see for yourself that you don't need a partner, and don't worry if you have two left feet.  There are Taxi Dancers on hand to help all the beginners get to grips with the moves.  The video shows just how easy it is to get dancing at your very first class, and what fun you'll have doing it.
Ceroc is danced to a whole variety of music including all the latest dance tracks. You'll dance to tracks from Jess Glynne, Clean Bandit, and of course Ed Sheeran. Go to a class night and, as I write this, I can almost guarantee you'll dance to Elton John and Dua Lipa's Cold heart and The Weeknd's Save your tears.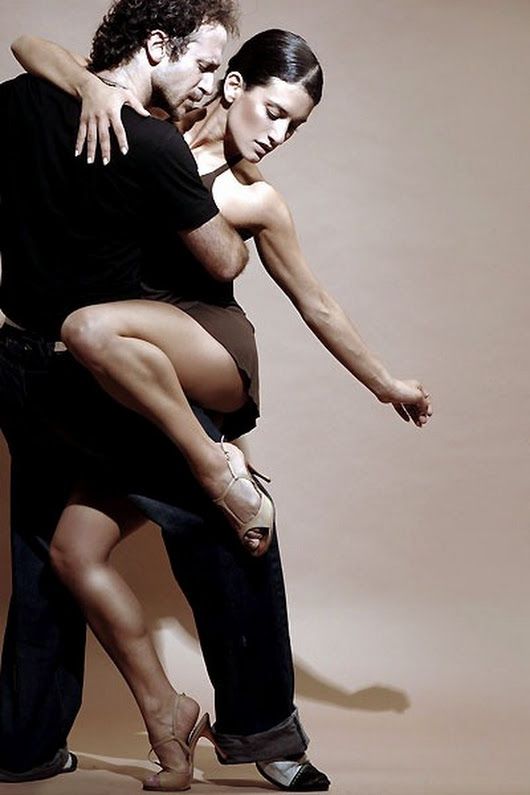 Because Ceroc is a fusion of lots of different dance styles it's danced to lots of different dance music including tracks with a Latin flavour, possibly some Tango and of course tracks with a Rock 'n' Roll feel.  DJs will slip in Motown and Disco tracks and many club anthems too, like Safri Duo's The bongo song.
There are hundreds of classic tracks that we've all come to love.  My favourites include H.A.P.P.Y. Radio by Edwin Starr and Sunchyme by Dario G.  Here's one of Ceroc's timeless classics – Chris Anderson and DJ Robbie with their version of The Mar-Kays Last night.
If you've got 25 minutes to spare please watch this Channel 4 documentary about Ceroc. It shows people starting their Ceroc Dance Journey and it gives a great insight into the lifestyle that this style of dancing can give you.
See the guys who thought they had two left feet, The Ceroc-aholics who dance 5, 6 even 7 times a week. Hear guys talking about the Ceroc Snobs – the girls who forget what it was like to be a beginner. See some of the moves explained and a whole lot of people having the best fun they've ever had.
If you aren't already a Ceroc dancer I hope this posting has gone some way to motivating you to attend a Ceroc class.  I'm a great advocate of their style of teaching and I went on to create what is The No1 Ceroc Blog.  You'll find hundreds of articles about my visits to Ceroc Classes, Freestyles, and Weekenders there.  Just click on the Home Page link and scroll down to your heart's content.
Here's a link to a recent article I wrote about the first post lockdown Ceroc Weekender.  It will tell you just what fun you can have if you start out on a Ceroc dance journey.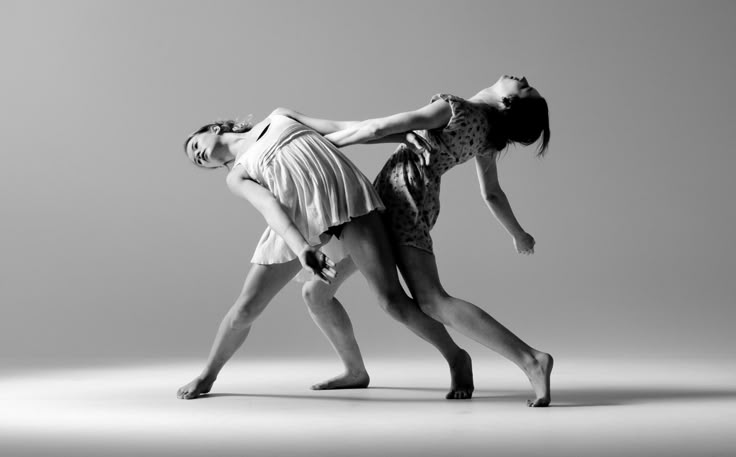 All roads lead to a Southport Weekender.
A Modern Jive Dancer with a passion for Dance Music. In my Blog I hope to offer reviews of the music we dance to, and the Classes, Freestyles and Weekenders we love dancing at. I started dancing eight years ago at The Ceroc Passion dance class at Rolls Royce in Derby. I remember what it was like being a beginner and I always try to make the beginners classes now. I'm a great believer that we should support beginners through their first lessons, in the hope they will get the Modern Jive Bug. Disco dancing in the early seventies I became a lover of Motown and Soul music. During the next ten years I also got into Northern Soul and Funk. In the eighties my dance hero was Niles Rogers of Chic. I now dance at least three times a week in my local area of Nottingham, but also travel more widely around the country to write reviews of new venues. With my Soul Boy roots I'm an advocate for more Motown being played at Freestyles.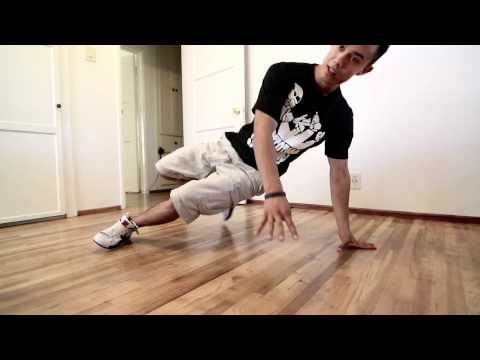 Search for:
Categories
About This Blog
Articles
Beginners Dance Journey
Blues
Expressive Music
Facebook Groups
Modern Jive DJs
Motown
Music Reviews
My Dance Novel
My Favourite Tracks
My Wish List Tracks
Quick Steps
Reviews

Championships
Classes and Workshops
Dance Holidays
Freestyle Reviews
Guest Reviews
Tea Dances
Weekenders

Rock 'n' Roll
SILC and Smooth Jive
Uncategorized
Want to Modern Jive
West Coast Swing
Recent Posts
20 Things we loved about the Ceroc River Cruise
Quick Steps: Quick Notes
Smooth Jive – Classic Chill-out Volume 2
Stockport Town Hall with Revolution Dance (June 2022)
The Spirit of Southport Scorch 2022 in 12 top tracks
Southport Blues featuring the music of Rachel Pears
15 things we loved about our Majorca Dance Holiday with Revolution Dance (May 2022)
Archives
October 2022
September 2022
August 2022
July 2022
June 2022
May 2022
April 2022
March 2022
February 2022
January 2022
December 2021
November 2021
October 2021
September 2021
August 2021
July 2021
May 2021
October 2020
April 2020
March 2020
February 2020
January 2020
December 2019
November 2019
October 2019
September 2019
August 2019
July 2019
June 2019
May 2019
April 2019
March 2019
February 2019
January 2019
December 2018
November 2018
October 2018
September 2018
August 2018
July 2018
June 2018
May 2018
April 2018
March 2018
February 2018
January 2018
December 2017
November 2017
October 2017
September 2017
August 2017
July 2017
June 2017
May 2017
April 2017
March 2017
February 2017
January 2017
December 2016
November 2016
October 2016
September 2016
November 2011
Meta
Log in
Entries feed
Comments feed
WordPress. org
Introduction To Ceroc

Ceroc is a brand name given to a form of Street Hustle and Rock 'n Roll, adapted for dancing to music such as Salsa, Swing and even modern Tango. Since Ceroc has roots in French Rock 'n Roll, we will also refer it to as C'est Rock or Modern Hustle.

The starting steps are simple single rhythm steps which simplifies the process of learning the dance. As dancers become more familiar with the dance and their style, they can vary the rhythm.

While most of the step patterns are based on East Coast and West Coast Swing, Jive, Street Hustle and Salsa, steps can be imported from any dance to fit the music and occasion.




Ceroc is an abbreviation of the French C'est le Roc - It's Rock. James Cronin, A. J. Cronin's grandson, is created with creating Ceroc in London, England, in 1980. Cronin picked up Ceroc while he had been living in France. There, Swing, or Rock 'n Roll, had continued to be popular dances since their introduction by US GIs after the Second World War.

On his return to England, Cronin and his brother started to promote the style of Rock that he had picked up while living in France. Within a couple of years they put together a performance group called Ceroc. in the late 80s James registered Ceroc as a trademark and non-franchisees were compelled to come up with competitive names such as Leroc, Le Jive and Modern Jive.

The teaching and class format of the Ceroc franchises has become highly structured. Even the professed informality has become part of the structure. At beginner and intermediate classes, a few experienced dancers called taxis or taxi drivers are expressly designated to dance with beginners. During the class, taxis are not permitted to dance with other experienced dancers. At Dance with a Stranger events, students must ask someone they have not danced with before. Every 30 or 40 seconds, the teachers calls out "snowball", at which time partners must change and dance with someone new.




In one version of Ceroc / C'est Roc dancing, there are four steps starting with a walk and a rock step, there is a characteristic lowering of the body on the first step and a raising of the body on the second step. This is repeated.

Another version is loosely called Dirty Dancing Ceroc where the partners dance in close embrace in moves imported from the Lambada. Dips, drops and aerials are added for flare.




» Social Dancing
» Ballroom Dancing
» Ceroc
» Blues
» Glossary




Argentine Tango Descriptions

» Argentine Tango
» Nuevo Tango and Neo-Tango




Latin Dance Descriptions

» Bachata
» Bossa Nova
» Cumbia
» Forro
» Merengue
» Salsa
» Samba
» Samba Gafieira
» Zouk

» American Ballroom Smooth
» American Ballroom Rhythm
» International Ballroom Standard
» International Ballroom Latin
» Ceroc
» Blues




Argentine Tango Videos

» Argentine Tango Videos
» Nuevo Tango Dance Videos
» Tango Lesson (the movie) Clips
» Tango (the movie) Clips




Latin Dance Videos

» Bachata
» Cumbia
» Forro
» Merengue
» Salsa
» Samba Gafieira




•  Copyright 2007-09  •  All rights reserved  •  Contact: info@socialdanceinfo. com  Ph: 604.837.2827  •  Mail-list: [email protected]  •  Page validated by W3C.org 
Salsa instead of a barbell - Konstantin Kropotkin - Health - Site materials - Snob
After a corporate holiday, Sergei, a Munich IT specialist, began to lead a stormy social life. Having demonstrated his ability to dance, he often began to receive offers from female colleagues to go either to a club or to some kind of party. "Men rarely know how to dance, and women always know at least a couple of moves. And now I barely have time to catch my breath - they are always calling somewhere, "Sergey laughs, who learned the simplest steps as a child, in a Barnaul school. 29A single-year-old bachelor, he would be happy to see dancing as the beginning of an intimate relationship, but he regrets to have to admit that with his female colleagues, an invitation to go out dancing often means nothing more than dancing. However, he also learned to treat parties as fitness.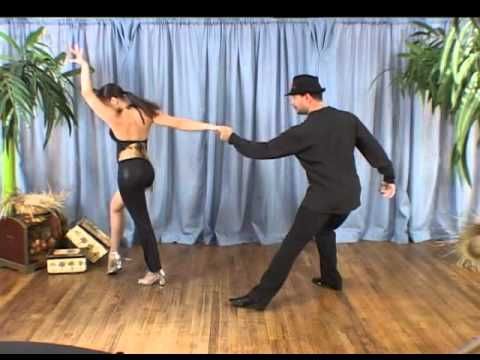 And now he doesn't go to the gym: in an hour of waltzing, the body burns more than 200 kilocalories, twice as many calories are burned in an hour of dancing in the disco style.
Interestingly, judging by the surveys, the vast majority of women would like their husbands and boyfriends to be able to dance. For example, this year in Germany, 87% of respondents spoke in favor of the "dancing man". Moreover, dance is a kind of test by which women evaluate male attractiveness. Recently, British psychologists filmed a dance of 40 heterosexual students. This recording was shown to 50 female students. Moreover, only the legs of men could be seen, their bodies and heads were darkened. It turned out that women are able to assess the strength, endurance and plasticity of a potential partner by the movements of their legs. "In assessing the qualities of a man for a woman, not only static signals (facial features, posture) are important, but also dynamic ones, for example, the ability to dance," psychologist Gail Brewer commented on the results of the study.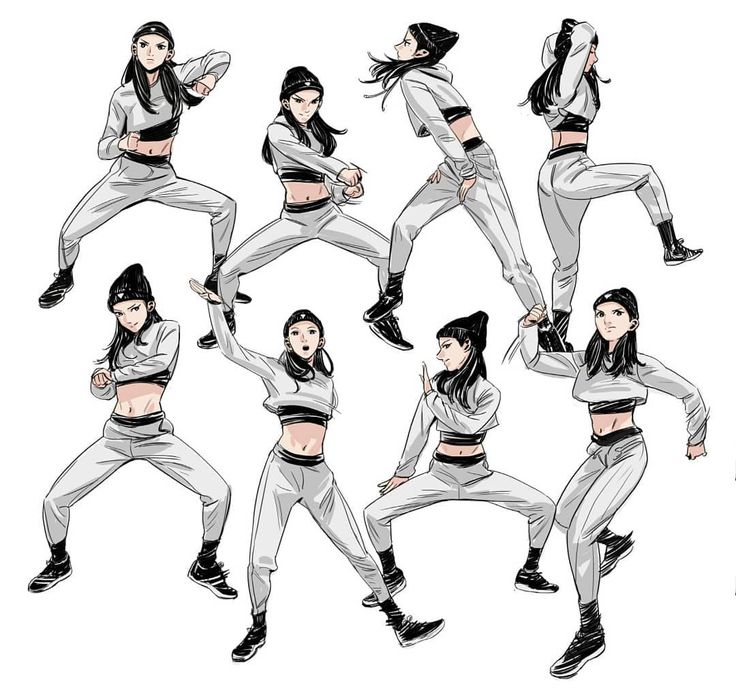 nine0003
It is possible that in the near future the words "merengue", "discofox", "boogie-woogie" will become no less popular in the male lexicon than "offside" or "penalty". According to statistics, in the cities of Germany and the UK, those wishing to learn at least the simplest dance movements in 2009 increased by 10%. Among them, men are at least 40%. In London, interest in salsa lessons has now grown - there are already more than fifty clubs where you can learn incendiary dance. Recently, ceroc, a mixture of salsa, swing, tango, jive and hip-hop, has become increasingly popular among lovers of Latin American rhythms. Tango is a dance for the older generation in London and New York (however, in Moscow, tango has a much more "young" reputation). Salsa is for those who have mastered the basics of choreography since childhood. Serok can be easily mastered from scratch. nine0003
There are no exact figures in Russia, but there is a real invasion of men in dance schools and salsa parties.
"We have never had a shortage of partners before, and this fall, for the first time, gentlemen were left without ladies," says Valentina Ustinova, who opened the first tango school in Russia, Casa del Tango, 11 years ago. A similar story is at the main salsa parties in Moscow, which take place on Fridays and Saturdays in the Pancho Villa and Mediterranee clubs. "Before, Russian girls used to come here to dance with Latin American students from the Patrice Lumumba Institute. Native Muscovites almost did not look here. And if they came in, they looked pale in comparison with the natives of Argentina or Peru, who have salsa in their blood, says Alina Vlasova, a student at MGIMO and a salsa lover with five years of experience: "Now the entire Latin diaspora stands against the wall, and Russian girls dance with compatriots who have learned to move no worse. nine0003
"Among my students there are wealthy people who, on duty, have to solve complex issues and work 10-12 hours a day. They live in a state of constant stress," says Vadim Savko, director of the Moscow-based Dance College Club.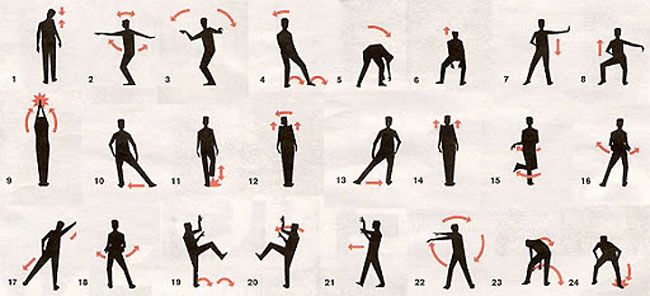 "I often see how such a person appears in the hall with an almost gray, motionless face, and how in the course of the lesson he gradually thaws."
Psychophysiologists say that the ability to smile during exercise indicates excellent control of one's body - the body signals that everything is in order. But you can also "cheat" - smile, albeit through force, persistently reminding the body that the load will only benefit it. Exercises performed with a smile are up to 15% more effective than those accompanied by a serious mine. "In terms of body health, dancing is much more natural than the proverbial rocking chair. With a full-fledged workout, sweats will come down no less, but the effect is much stronger, "explains Vadim Savko. nine0003
Replacing the gym with dancing is not an easy decision for men who are accustomed to focusing on a fixed set of stereotypes: biceps-iron-protein shake. This is probably why Russian men discuss their passion for dancing on Internet forums where you can hide behind a pseudonym.

There are enough representatives of the stronger sex on ru_dance, the site of the popular LiveJournal community. "I dance hustle as a hobby, four years have passed since I got hooked on it, most of my acquaintances do not understand such a hobby," writes Krokod11. - My wife and daughters say that I'm crazy, they say, before I had to dance. I'm 52 years old". "At the age of 37, I deliberately changed my usual fitness to sports ballroom dancing, combined with a set of exercises for the development of "dance" muscles," writes an anonymous guest of ru_dance. - Strictly speaking, fitness does not give such a versatile load. I am very sorry that I started late." nine0015
The stories of Muscovites who find themselves on the dance floor sometimes resemble the American film Shall we dance?, in which the protagonist, a successful lawyer, escaped from a midlife crisis at a dance school. Like Richard Gere's character, salsa or hustle lovers find something in dance that they don't have in everyday life.
"This is a different, normal world," says a police colonel from Moscow, who asked not to be named. It can be understood: in Russia, a man who dances is still treated with a slight mockery - many are still in captivity of former stereotypes. nine0003
The fashion for a thin boyish figure, which has finally reached Russia, helps to overcome them, - this is the opinion of the owner of the international network of wellness clubs Complete Body Alex Reznik. Alex spends most of his time in New York. In Russia, where a second club is soon opening for him, he visits, and this gives his observations a special poignancy. A couple of years ago, Reznik recalls, in Moscow sports clubs, "Schwarzenegger" trainers with muscles bubbling under the T-shirt, artificially grown on protein shakes, were the most popular. At the end of October last year, Alex went on an excursion to several expensive clubs in the center of Moscow, studying the competition. And along the way, he noted with joy that there were much fewer "jocks".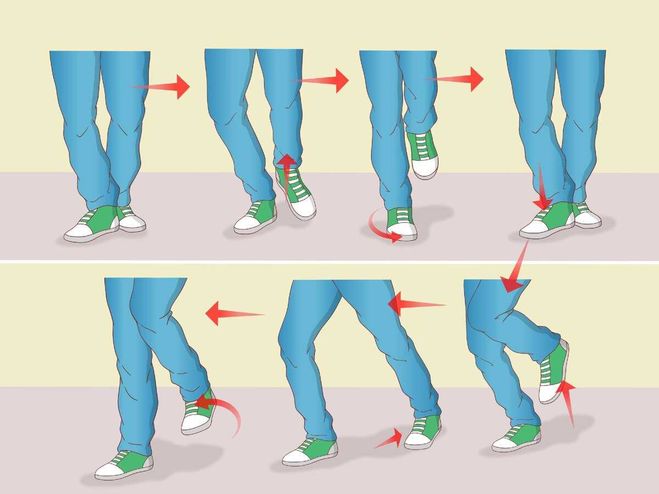 "Excellent coordination of movements and developed stabilizer muscles - this is similar to the bodies of a ballet dancer, salsa dancer and yoga. Such a body is much better adapted to everyday life. After all, in life we ​​do completely different movements than on the simulator, "says Alex. nine0003
"It will be good if men learn to see life as a dance and not like lifting weights, this is a much more effective strategy in difficult times," Reznik philosophizes. He knows what he's talking about: all three New York Complete Body clubs are located in the very "nest" of workaholics, in the Wall Street area. Among his clients are many financiers and bankers, who were the first to be hit by the crisis.
However, they need dancing not only to sweat properly and relieve stress. The higher the social status of a man, the more important for him the ability to dance, says Jörg, a German financier who works in a large Moscow bank. He learned waltz and jazzfox at dance courses back in his homeland.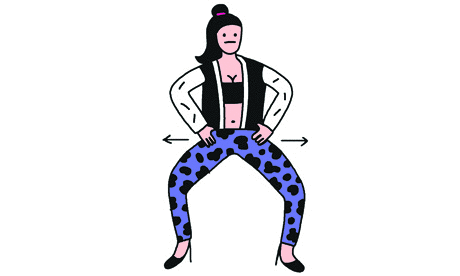 The 46-year-old banker says that at receptions, where he often attends his job, these skills are by no means useless. nine0003
SEROK, Yuzhno-Sakhalinsk - Dance club on Mira prospect, 83a on Spravka RU - phone numbers, map, photo, customer reviews and ratings
Dance club in Yuzhno-Sakhalinsk
Rating:
Phone:
+7 (424) 226-77-88 nine0034
Address:
Yuzhno-Sakhalinsk, Prospekt Mira, 83a
Index:
693001
Region:
Russia, Sakhalin region
Site:
Cerocrussia.ru
nine0039

Category:

Dance schools in Yuzhno-Sakhalinsk

Opening hours:

Mon

No data

W

19:00 - 21:00

No data

19000 19000 1

Fri

No data

Sat

11:00 - 13:00

Sun

No data

QR code with company information

Contacts
Map
About company
Similar
Reviews nine0034

Download PDF
print
Discovered mistake?
Is this your company?

No company photos have been added at the moment.

"Serok" dance club works in the field of "Dance teaching school". On the map of Yuzhno-Sakhalinsk you You can see the street and the building at the address: Yuzhno-Sakhalinsk, Prospekt Mira, 83a. . Each phone call +7 (4242) 26-77-88 helps to maintain the accuracy and correctness of information about this company. nine0003

You might be interested in

Break dance school
Tango
Bachata
Choreographic schools
Go-go
Latina
Dancing
Belly dance
Dance training
Salsa
Choreography
nine0033 Dance studios

More about the type of activity

Payment methods

60m

Elrid

Yuzhno-Sakhalinsk, Prospekt Mira, 83

60m

Your city

Yuzhno-Sakhalinsk, Prospekt Mira, 83

716m

Seniors nine0003

Yuzhno-Sakhalinsk, Children's, 8

809m

Women's Club

Yuzhno-Sakhalinsk, Dzerzhinsky, 28a

814m nine0003

Altair

Yuzhno-Sakhalinsk, Kurilskaya, 54

1282m

Fantasy

Yuzhno-Sakhalinsk, Pacific, 18

Reviews of Seroc

If you have real experience with this company, then please leave a short review: this will help others navigate among 23 companies in this area.