How to make a praise dance flag
DIY Worship Flags for Children – Worship Dance Ministries
Flags add beauty and glory to the worship experience.
Flags add beauty and glory to the worship experience.
They can be powerful tools for spiritual warfare.
Children will much more readily dance spontaneously if given a flag.
And flags are expensive!
Children dance with greater freedom and spontaneity when give a flags.
As I was preparing to teach worship dance this next year at my church, I found myself longing for a full set of child-sized worship flags. I'd love to have 10-12 sets of flags, enough for a room full of children to have their own flag or set of flags with which to worship. I researched the best prices for child-sized flags (The lowest price I could find, buying in a large quantity, was $11/flag. Most were between $15 and $20).
So, I decided to see if I might be able to make some simple flags, even though I'm not a seamstress (I do have a sewing machine that I know how to use).
I found several tutorials online that were extremely helpful. So, I wanted to share with you a synopsis of what I learned and one  anointed tutorial on flag making that was looked doable for an unskilled sewer like me.
Materials: For a child. you want a flag to be about 17″x24″. A little smaller will work. So, for one set, you'll can use 3/4 of a yard of fabric with a width of 42." You'll also need a 3/8" dowel, cut in half and sanded, giving you two dowels about 17″ long. While there are several ways to make the flag, here is a method that seemed both simple and beautiful to me:
As for fabric, crystal organza, silk polyester, or tissue lame work well. On average, those sell for $6-$7 per yard; however, with a coupon or during a sale, you can find them for 40% off normal prices at Joanne Fabric or WalMart.
What to do: (Taken from the video How to Make Warrior Worship Flags by Called to Flag.)
First, fold the fabric in half and cut along the fold. so that you have two pieces of fabric that are 21″x24″.
Next, fold the edges of the fabric in 1/2 " and use a zig zag stitch around them to seal them off.
Next, you'll create a sort of pocket along the side of the flag for the dowel to slide into. Fold one edge of the fabric (one of the 24″ edges) over 2 1/2 inches using a ruler. Pin it.
Then fold the fabric over itself again, removing the initial pins and pinning it again. Using a normal foot on your sewing machine and a straight stitch, stitch across, leaving a 1″ space for the dowel and making sure the fabric is neatly tucked throughout.
After that, sew over that stitch with a zig-zag stitch for strength. Finally, seal off one end of this pocket, by stitching it closed, so that the dowel does not slip out. Do this by stitching over one end of the pocket back and forth four times.
You can now simply slide the dowel in. It will be shorter than the flag, so that you have a flap of the flag that flows freely. You can easily replace the dowel, if needed by sliding it out.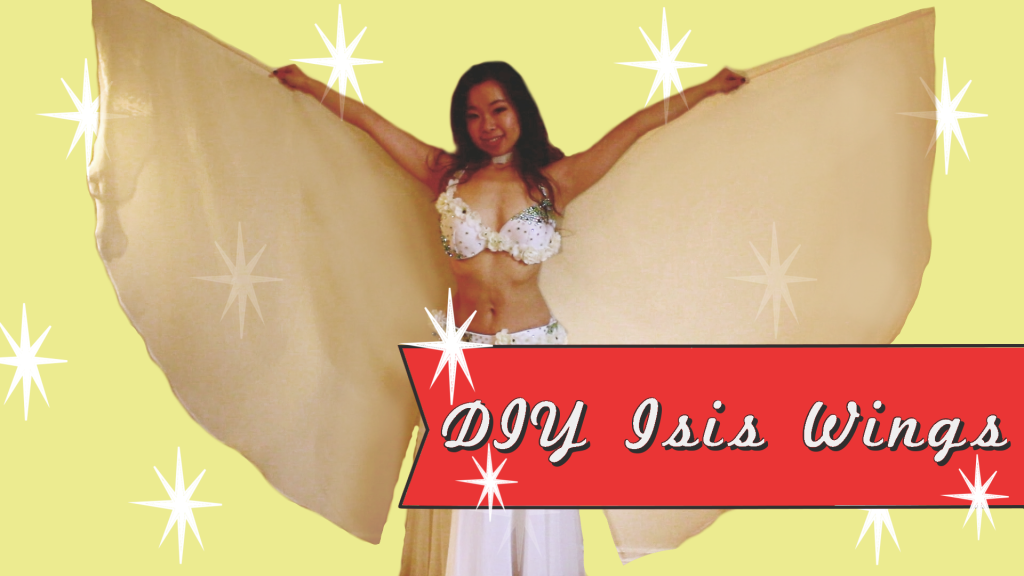 You can watch the entire video here:
Click image to watch video on Youtube.
I'm excited to try creating a flag and hopeful that I can make a set for my students at a price I can afford. I have not made these yet, but will post when I do.
Take time to join the discussion and share in the comments:
Have you made worship flags before? Please share your best tips on sewing and materials?
Or, if you have a favorite seamstress whom you buy from, share that in the comments, too. Sometimes we don't have the time, resources, or confidence to do it DIY. It's great to know who we can turn to.
Resources for using flags in worship:
If you would like ideas for choreographing dances with flags, I have several great resources by Pastor Lynn Hayden on using flags for worship and for warfare. Check them out:
Click image for details
Perfume of Fire DVD: (It is full of 1 Hour and 58 minutes of flag ideas as well as an entire processional/ministry dance.
)
Click image for more information
Praise Worship and Flags DVD: (If you've always wanted choreography ideas, dance patterns to put with any music or dances to follow and learn, this is for you.)
Click image for more information
Processionals, Props and Pageantry Book: (An extremely comprehensive guide about the subjects. Each section with information on Scriptural Significance and Practical Instructions for using flags and props.)
How to Make a Worship Flag That Spins Freely on Its Pole! – staging
A worship flag that can rotate on its pole allows for a free expressiveness in worship.
Go fabric shopping with Jesus!
Lightweight fabrics are best for worship flags, as they are are wonderfully expressive in the air
.
Heavier fabrics can wear out even a strong arm, as many a worship flagger has discovered.
When my late husband fell in love with worship flagging while at an out-of-town conference, it fell to me to make flags for him.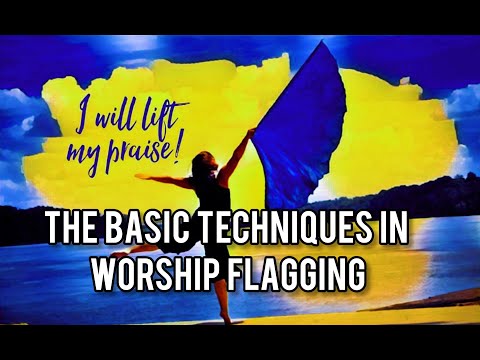 I wanted to make him quality, inexpensive flags that would spin on their poles. But I didn't know how.
So I prayed and wandered at length through several kind of stores, looking for something I could use to build such a flag. I found the key when I laid eyes on my first box of grommets. From there, I designed his first flag. He loved it. He started a worship flag ministry in our church, and over the years I made many more.
You are free to use this pattern to make flags for yourself, flags for others, and flags to sell.
Please read all these instructions before beginning your project. If you haven't done much sewing and crafting and have questions, it might help to consult a friend who has more experience.
TABLE OF CONTENTS:
Suggested sizes for children's flags
Supply list
Equipment list
Size & measurements 
Directions
Make a pattern
Prepare the fabric
Sew
Prepare the dowels
Assemble the small dowel
Assemble the flag on the large dowel 
Troubleshoot the spin
•
Suggested sizes for children's flags:
The measurements in these instructions are for a personal adult-size flag.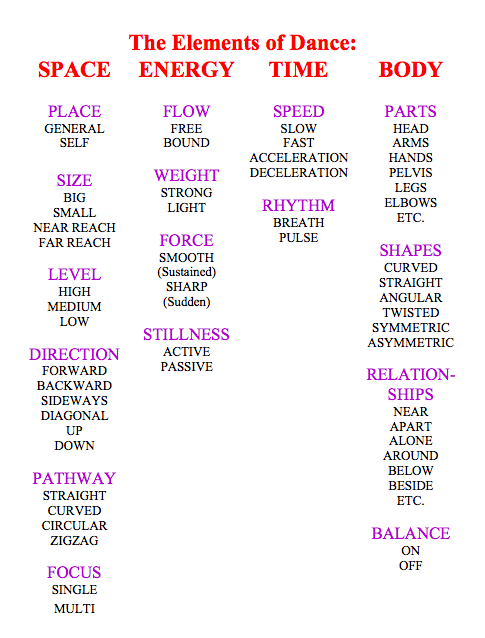 But you can make these flags any size and style you want.
For ages 2 through 4 years old (or thereabouts): 24″x 16″ with a 24″ pole (fabric size 27″ x 18″)
For ages 5 through 8 years old: 28″ x 22″ with a 30″ pole (fabric size 31″ x 24")
•
List of supplies for each flag:
• 1 yard lightweight fabric
This pattern does not require quite one yard, but the extra assures enough fabric so the cut edges can be straightened.

Lightweight fabrics are best for worship flags, as they are are wonderfully expressive in the air. But beware of wispy fabrics like chiffons. These are very difficult to work with and are best saved for those with expertise in sewing.
• Thread that matches the fabric
• One 7/16″ x 36″ dowel –– this is the backbone and handle of the flag.
Choose this larger dowel carefully. It needs to be straight. You can check for this by rolling it on the floor; it needs to roll smoothly. If it's clunky when it rolls, it is warped, and a flag will not spin on it.

This dowel also needs to be able to be sanded perfectly smooth. For this, the grain of the wood needs to run straight down the length of the dowel. Check for cross-grain by rubbing your hand up and down the pole, feeling for rough areas. If the grain of the wood runs across the dowel at any place, the roughness will catch the fabric and keep it from spinning. We have had little success in trying to sand out cross-grain on a dowel, and the flag never spins properly.

It seems to me that it's harder than it used to be to find a quality dowel. I recommend that you pray for God to provide the ones you need, so you can find a suitable dowel when you shop.
• One 1/8″ x 36″ dowel –– this dowel keeps the height of the flag stretched out so the fabric doesn't bunch down on the pole.
It is not important for this thinner dowel to be straight, but avoid any extreme warp.
• Two 1/2″ brass grommets –– these are what hold the flag in place on the pole.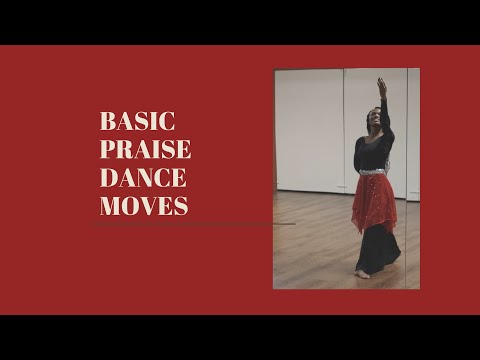 You can find these at hardware stores. Use the tall half only, not the flat half.
• Six inches or so of a medium-width or medium-thin-width decorative fabric trim –– this holds the grommets in place.
Avoid wide trims; a wide trim will take up too much of the pole length, not leaving enough handle. Choose a color that will complement either the grommet or the flag color. Some trims are less prone to unraveling, and therefore easier to work with. But if it's the unraveling type and you love it, it may be worth the extra bother.
• A couple inches of electrical tape. This is to cushion the ends of the small dowel, so the rough wood end doesn't poke a hole in the fabric.
•
Equipment list:
(Optional, but recommended): large piece of paper to make a 45″x31″ pattern
Measuring tape
Fabric scissors
Ironing board and iron
Pins
Sewing machine
Needle for hand sewing
Sandpaper
All-purpose scissors or knife
Hot glue gun or tacky craft glue
(Optional): stain & varnish for the large pole
•
Size of cut fabric:
42-45″ wide; 31″ long
•
Size of finished flag:
Approximately 40-43″ wide; 29″ long
Directions:
•
Make a pattern
(Optional): Make a paper pattern 45″x31″.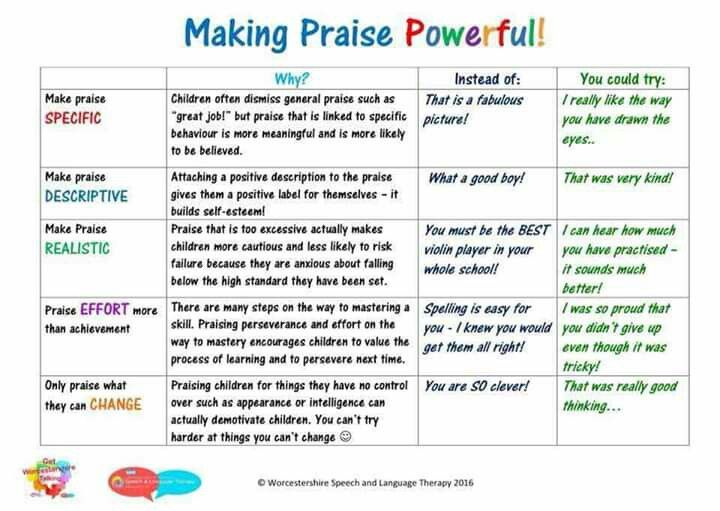 If you are going to make more than one flag, it saves time and work to use a pattern. Use butcher paper or any other large paper, or even tape smaller paper together. Make sure it's cut on the square.
Use the pattern to cut the fabric.
•
Prepare the fabric
If you are not using a pattern, start by making sure one end of fabric is cut square.
Fabric is rarely cut straight enough at the fabric store. Determining what is straight can be quite a challenge with some of the fabrics. Chiffons, for example, are impossible. Just do your best; it won't be a big deal when your wispy chiffons flags are flying.
Measure and cut fabric 31″ long.
If your fabric is 42″ or 45″ in width, it works to use the entire width.
Otherwise, cut the fabric width to 42″ or 45″ wide after cutting the length.
•
Sew the Flag
•
Use a straight stitch to hem the three non-pole edges to finish the edges of the fabric: Along both 42″ (or 45″) sides, fold, iron, and pin a double-folded 1/2″ hem.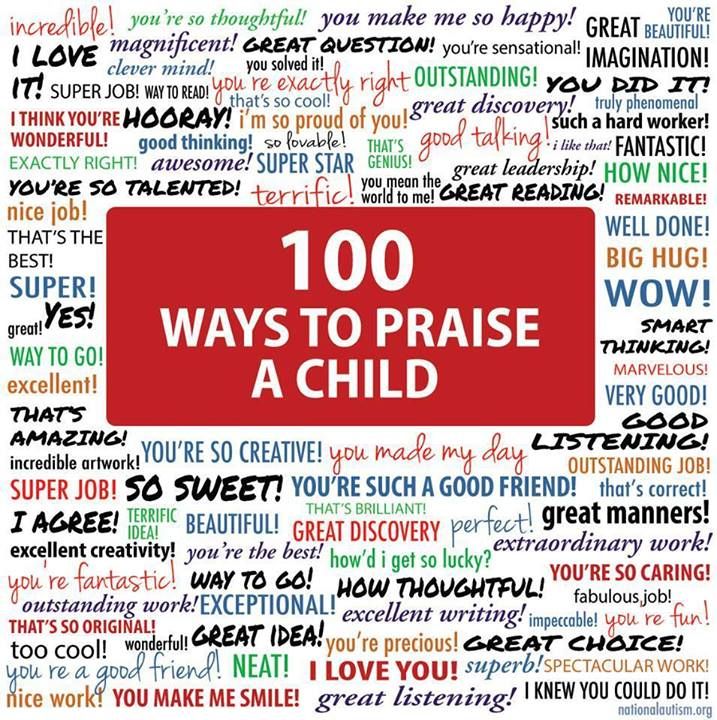 Turn the edge twice so that no raw edge is showing.
Do the same for the non-pole end of flag.
An unhemmed selvage will not hold over time with flag use, so be sure to hem this edge even if the selvage has a clean edge.
Sew close to the edge of the hem, as shown above.
Hand stitch the two corners, as shown in the picture below.
This will prevent the corners from breaking open under the stress of flagging. A few stitches now will prevent having to rebuild the corners later.
•
Pole end of flag
To prepare the pole end of the fabric, you need to make a channel for each dowel.
Fold over 5/8″ of fabric on the selvage edge and iron.
Then fold over 1 1/2″ of fabric, iron, and pin. Be sure to accurately measure the 1 1/2″ fold. If it is too small, the flag will have difficulty spinning. And if it's too large it might slip over the grommet.
Sew with a straight stitch close to the edge of the hem.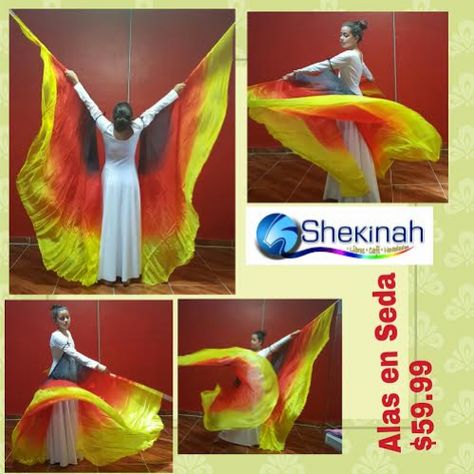 Sew the second row of stitching 1/4″ from first stitching. This will make a channel for the thin dowel.
•
Prepare the dowels
Sand both dowels.
The larger dowel needs to be perfectly smooth for the flag to spin. If this dowel is of poor quality and cannot be sanded smooth, the flag fabric will catch on the rough wood and not spin well.

Be careful when sanding the thinner dowel, as it's easy to break.
Optionally, stain and varnish, or just varnish, the larger dowel.
•
Assemble the small dowel
Carefully slide the full-length small dowel into the 1/4″ channel.
With a knife or a sturdy pair of all-purpose scissors, cut the dowel to fit the channel, so that it almost fills the length, but does not protrude.
Your aim is to cut the dowel so that it fits comfortably, with a tiny bit of wiggle room, end-to-end in the pocket. The purpose of the dowel is to keep the flag from collapsing on the pole. But be careful to not to cut dowel too long, or it will poke a hole through it's pocket.
Slide the fabric back from each end of the cut dowel, and wrap a short piece of electrical tape around each end of the dowel––about two wraps per end––and extending a couple millimeters beyond the ends of the dowel.
This adds a bit of cushion, so the hard ends of the dowel don't poke a hole through the fabric. It also prevents frequent re-sewing of the dowel pocket ends.
Hand stitch the 1/4″ channel closed at both ends so the dowel cannot slide out. Use large enough stitches so they can be removed easily if the small dowel breaks and needs to be replaced.
•
Assemble The flag on the large dowel
At the very end end of the larger dowel, glue a short length of trim around the dowel.
The purpose of the trim is to be an attractive obstruction so the grommet cannot slide past it. Depending on appearance, the thickness of the trim, and your personal preference, you may glue one layer of trim to the pole or continue winding so that you have two or more layers.
Slide a grommet on, so its flanged side is against the trim. The tube side will be hidden by the flag fabric when it is finished.
Slide the larger dowel through large channel in the flag. Fit the flag channel over the tube side of the first grommet.
The upper grommet and trim
Slide on the second grommet, mirror image to first, fitting the tube into the channel in the flag.
Placement of the second grommet: If the grommets hold the flag too snugly, it will not spin. However, very little slack is needed to allow the flag to spin. You want it tight enough to keep both grommet tube ends tucked into the dowel pocket.
Practice flying the flag by holding the grommet in place with your thumb, making sure the flag turns freely on the pole. Fine tune the grommet placement as needed for optimal spin. Troubleshoot the spin before gluing the second trim. (See next section.)
After you have ensured a good spin, leave about 1/8″ of slack between the second grommet and the trim, and glue a piece of trim around the dowel to hold this second grommet in place––as you did with the top piece.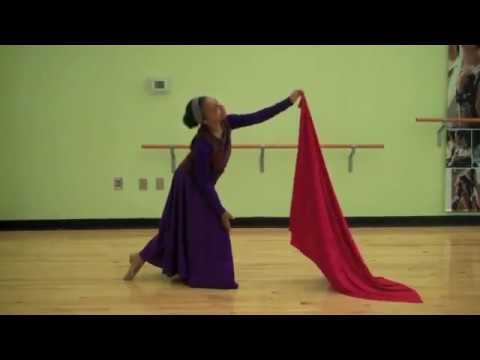 The lower grommet and trim.
Your flag is ready to fly!
May your worship of Father God, King Jesus, and the Holy Spirit give both you and Them much pleasure!
•
Troubleshoot your flag
If your flag doesn't spin well, there may be one or more reasons:
Problem: The larger dowel is warped.
The fix: Replace the dowel with one that rolls smoothly on the floor.
Problem: The larger dowel is rough, catching on the fabric. 
The fix: Sometimes you can sand and varnish this out, but other times it requires replacing the dowel with one you can sand perfectly smooth.
Problem: The large dowel pocket is smaller than recommended. Either the fold-over was smaller than 1 1/2 inches, the first line of stitching was too far from the edge, or the small dowel pocket was too wide.)
The fix: Remove the stitching and re-sew OR use a smaller (5/16″) dowel, with a correspondingly smaller grommet size.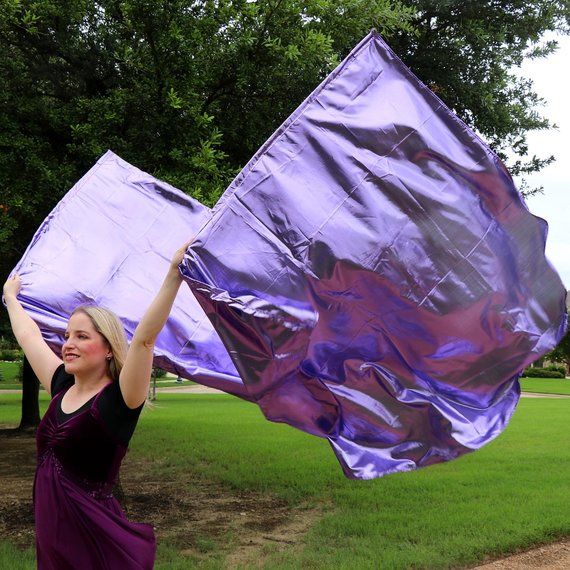 But note that the smaller size dowel breaks more easily.
Problem: The second grommet is placed too close and holds the flag too tightly.
The fix: Remove the lower trim and any glue residue. Hold the grommet in place with your hand as you try to spin the flag to determine proper grommet placement. When it is spinning easily, re-glue the trim to hold the grommet in place.
JEHOVAH NISSI. Why is a banner ministry needed?
Telegram channel @ieshua.org
Many of us have been to services (or seen them on the Internet) where people dance or simply wave bright, beautiful flags to the beat of music - actively or smoothly. It looks beautiful and attracts attention. But it leaves many of us perplexed - why are there flags and banners at the church / community meeting? What do they want to say? Is this the way to glorify God? nine0007
We at KEMO were lucky to host a person who stands at the origins of the banner (flag) ministry of the new time and knows almost everything about it.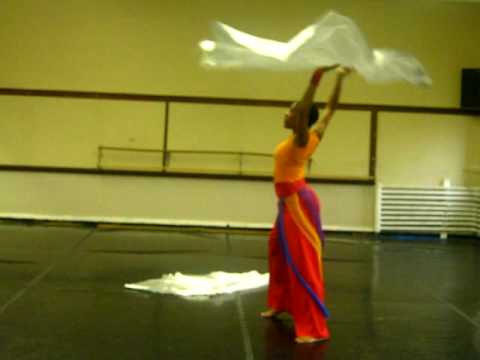 Karen Simmons is the founder of Inner Court Ministries (Florida, USA). For more than 30 years, she has been studying the role of flags in knowing God, and also teaches others to glorify God with banners, become more sensitive to God and develop in their calling. Before leading a workshop for worshipers in our community, Karen clarified why flags are needed and what Scripture says about it. nine0018
— Karen, why did you choose to develop the banner ministry? And so long in this service to God?
— I can't say that I chose flags for myself as a ministry :) It was God who chose me for this ministry. When I was a child, my brothers and I were very fond of playing war games. And I always had my father's handkerchief tied in the form of a flag on a piece of wood.
And when I met Jehovah Nissi — God, who is our Banner — it was not difficult for me to begin to express Him through flags. I have been in this ministry for 30 years and this expression of my God through banners and flags has many forms.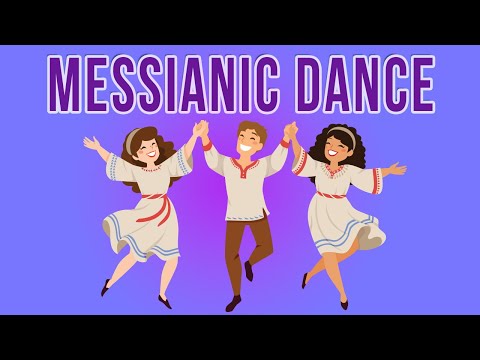 nine0007
I am not teaching only about the flags, but about the whole spectrum of manifestations of His character and how it can be expressed through the flags.
— Far from all churches use the flag service. Some do not understand why this is necessary at all, they reject it. Why do you think?
- Churches may reject the flag service because it might distract someone during the service, or the flag might accidentally hit someone, or something similar. But in my opinion, in most cases this happens because people do not delve into the issue of glorification with flags and banners, do not look for reasons why God needs this service. nine0007
It is easy for us to accept the Lord as our Shepherd. It is easy to accept Him as our Healer. But when we decide to accept the Lord as Jehovah Nissi, as our Banner, then such a thirst for God appears inside us, something excites us, sometimes this feeling is uncontrollable! And it scares people!
For example, in the Song of Songs we find a place where Jehovah Nissi himself describes his bride in a very menacing manner—as an army with banners.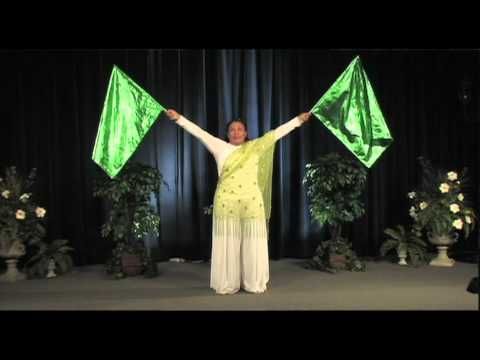 And it is not always clear to us how to present ourselves in this image, how to apply it to ourselves. In most cases the banner represents the power of God and people are afraid of it. nine0007
- What congregations, denominations, churches of which countries have already accepted and use this ministry? Which believer finds it easier to accept it and develop in it?
- In my country, the leading churches can use everything related to flags, mainly in some processions, marches as something very special, only on some special holidays. In most cases, the banner, flag service is used in worship by non-denominational churches or congregations. nine0007
But I believe that God is now restoring the Tabernacle of David and the Holy Spirit will excite believers all over the face of the earth to use this ministry more and more as a very multifaceted opportunity to show love, joy, gratitude to our Lord.
Because God is our King. And since He is the King, He is worthy of the brightest, most beautiful, loudest praise! The Lord takes pleasure in such a bright, beautiful form of worship.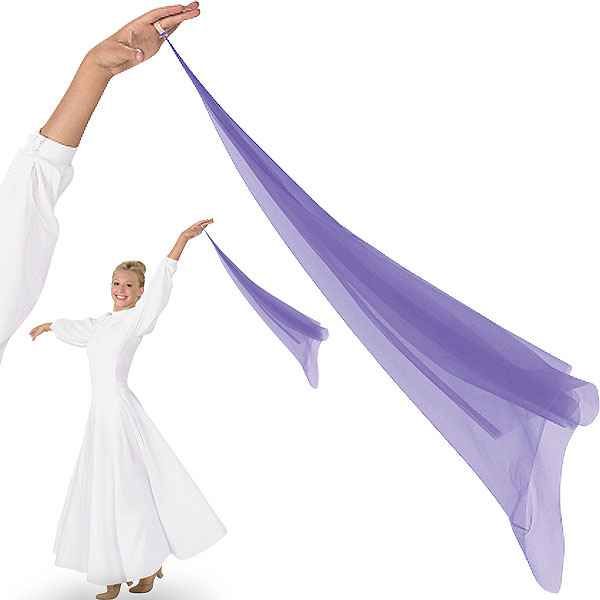 He created us to worship Him, to praise Him. Therefore, praise and worship is an expression of how grateful we are to Him for what He has done for us. nine0007
I have been to 17 countries around the world and seen different types of worship. But everywhere there was one common element - joy and praise before God.
— Is everyone called to be such deep admirers? After all, there are people who do not understand this, are embarrassed. In some churches, too loud, active, unusual (and many consider flag worship unusual) worship is not welcome ...
— I believe that there are people who have a special deep desire to express gratitude to God through the flag, dance ministry, ministry of mimes and other presentation ministries. Of course, not all people have this very deep desire. And I believe that those worshipers who have no desire to use flags, banners, dances or anything else that represents an expression of their love for the Lord, they should not humiliate or belittle those who want to do this.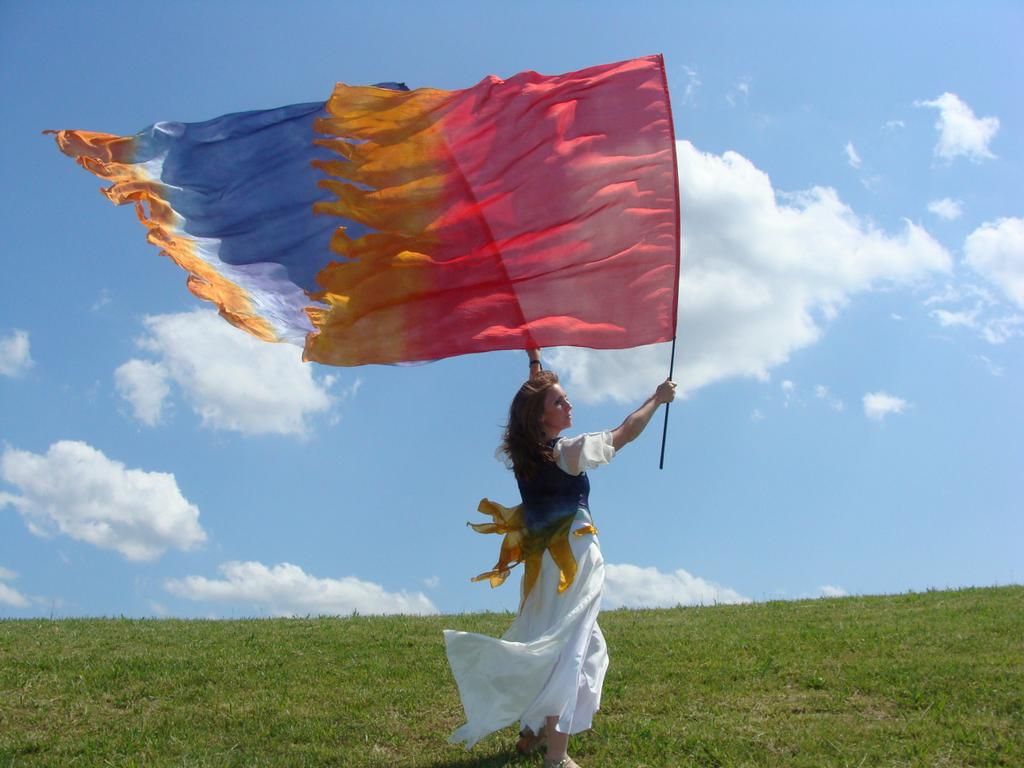 As it is written in Ephesians 2, we must act as a single whole, a single organism, we must respect each other and respect the gifts that are invested in us. nine0007
— If a person wants to delve deeper into the topic of flag worship, what key scriptures should he study first? From Torah and Brit Hadash?
- Of course, this is Exodus 17, when Moses raised the rod. It talks about the character of God, and if you relate this to the flags, then this is one way to visually understand the character of God.
Psalm 60:4-5 says we can be set free and raise the banner of victory with God for others to see. The same can be said about the passage of Scripture, which describes when Yeshua was on the cross and the Father said, "Now I lift up my Son, and all will come to Him." The flag does the same thing - it unites us and gives us movement towards God. nine0007
I believe that flag service can bring together different generations and different cultures. For example, a person may not hear what is being sung or said, but may see and understand such praise.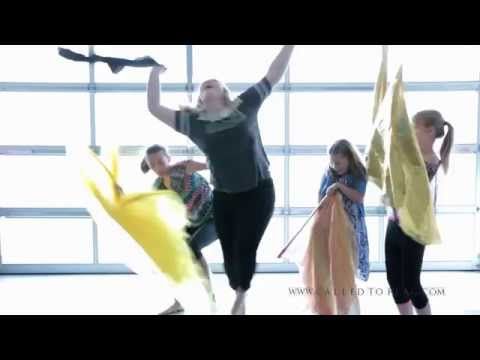 — How does participation in active glorification of God help a person draw closer to God? For example, if a person first came to serve in a community or church?
- If we look at what the flag in the service of God means in general, at the very definition of the flag, we will understand that it has several purposes:
1) it prompts you to react, prompts you to inquire - what is going on here?
If I, a new person, come to a community/church and see people with flags, then I will definitely immediately be interested in what is happening here. This concerns the soul: we see and respond, act in response. A person "from the street" flag service can touch deep in the heart! I know many cases when the guests of the services saw the flags (they served flags in front of them) and received healing.
2) for those who have long been in the dance or flag ministry, this is an expression of what they receive from the Holy Spirit, what they feel in their hearts.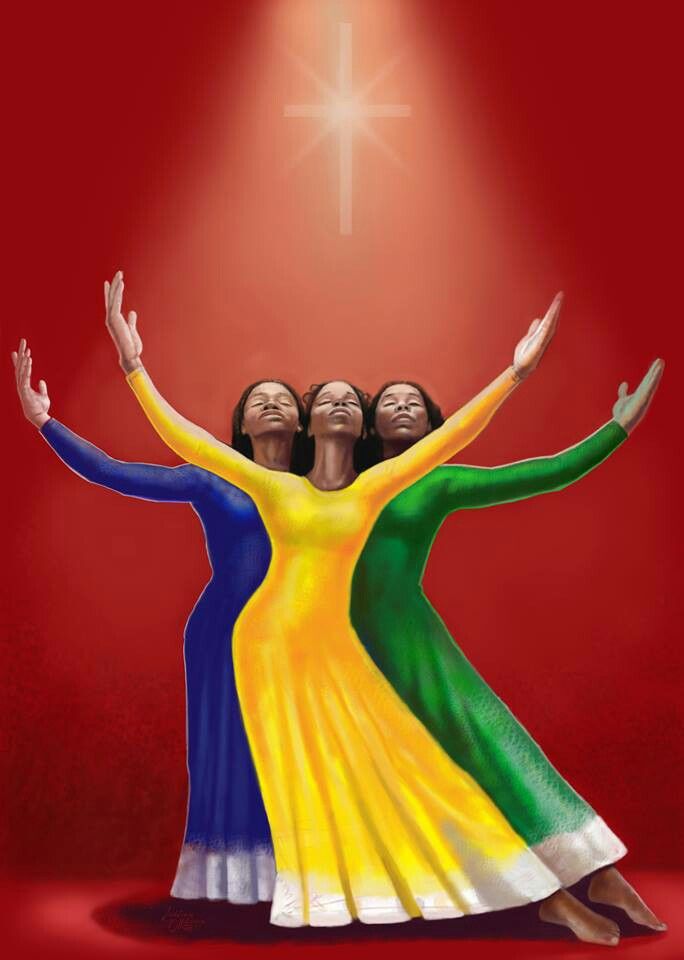 For them, it is like a double-edged sword: they take something from the Lord and give back, responding to the Lord. nine0007
— Please share how believers can approach God, open up more and get to know Him? Your practical short "recipes".
— This is exactly what I'm teaching :) I really love to devote time to the Lord, because He truly deserves our undivided attention.
I love keeping a prayer journal. I can pour out my heart in these revelations on paper, which helps me to go back, turn the page and see how God answered my prayers. nine0007
As we cultivate intimacy with the Lord more and more, our faith is built up, restored, and we can love the Lord and we can always say "yes!" to Him. It's important to always say yes, even if you don't understand. But when you have built a close relationship with the Lord, it is always easy to say "yes" to him.
— Karen, how do you feel about worship in the Jewish style? How close is it to you?
— I think this is a great form of worship! I recently had the opportunity to speak about God's circles.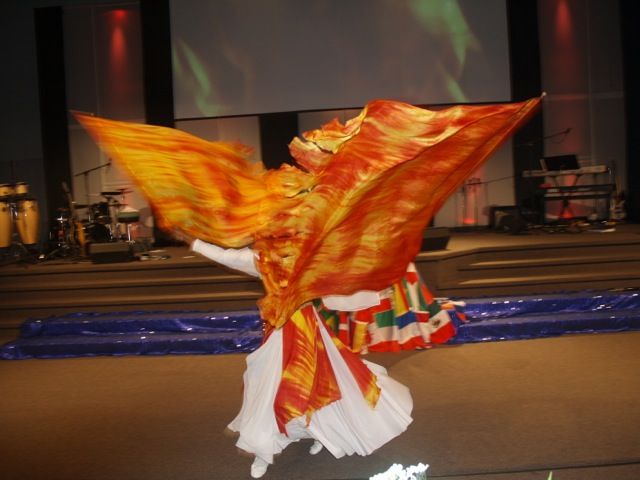 The Bible describes seven different types of worship that circle dances use. And it reminds me that God is Alpha and Omega, He has no beginning and no end, because the circle closes. And in these round dances, in these circular dances, so many feelings can be expressed! This is a testament to who He is. nine0007
- Some people claim that the Jewish style of worship is the most important. Because it is the Jewish people who are originally the representative of God, the bearer of His Word and power. And as the ancient Jews danced, in fact, so we all need to worship. What do you say about it?
— We are all completely different and we have a different view of worship, but as the Bible says, we must be as one. When we all come together in front of God's face, no matter how we worship, each of us presents some kind of fragrance to the Lord - we offer a separate fragrance to Him, but together we become a fragrance to the Lord. nine0007
For example, a Chinese man prays and worships in Chinese and I will not understand anything of what he is praying for.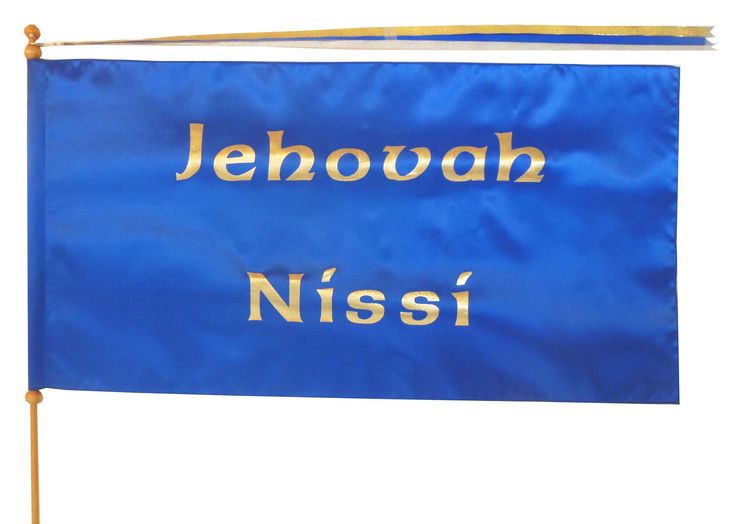 But when we - believers from different nations, peoples, countries, confessions - gather together to glorify our one Father, we show God one worship from different forms.
— What advice can you give to people who are embarrassed to praise God actively — in dance, song, flags, etc.?
— For me, the only answer is that it all has its roots in how we present and see ourselves before our Father. If we do not accept ourselves as His children, whom He loves with unconditional love, then we will always worry about who and what will think of us. Therefore, as I said initially, it is very important to cultivate, to cultivate your intimate relationship with God. Because when our heart is at peace and we know that the Lord accepts us and loves us unconditionally, then nothing from the thoughts of others can disturb us. The Song of Songs mentions the eyes of a dove - when we do not take our eyes off the Father - this is the red line of everything in this matter. I always say: you know the One who created you, and then you will be at peace.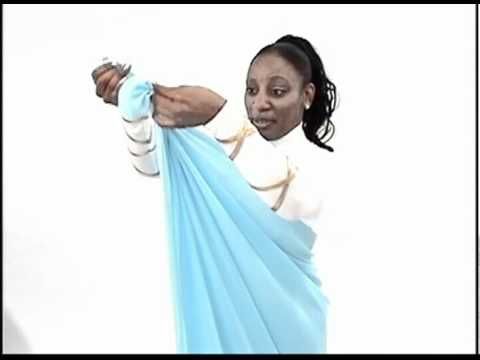 And just enjoy Him, enjoy Him. That's it :)
Karen Simmons leads the banner ministry at Daytona City Church. It reveals the principles of leadership and helps people establish themselves in God's calling. The upbringing of "standard-bearers", glorifiers of the flag ministry, who will prepare the way for the Lord — this is her calling and anointing. Karen serves and teaches in the US and Eastern Europe. Her ministry has impacted 28 countries, and as a result, through the breath of God, many iconic ministries have been born. nine0018
kemokiev.org
Dance game on February 23rd. The role of parents in dance preparation
What dances and choreographic compositions, besides the traditional sailor dance "Apple", will look good at a children's holiday in honor of February 23, you can find out from the publications of this thematic section. It contains materials about creative numbers that were invented by teachers (sometimes in collaboration with children) especially for Defender of the Fatherland Day.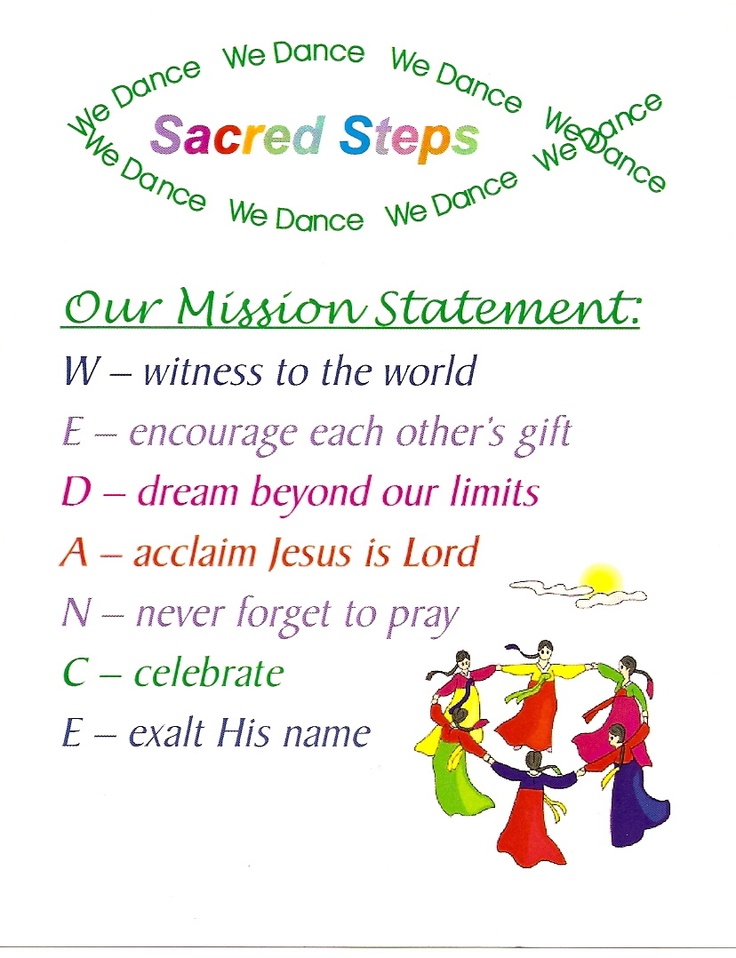 Perhaps these performances will be useful for you, too, to add variety to the obligatory event on the eve of the All-Russian holiday. Here you can find both classical dances, in the spirit of the Song and Dance Ensemble of the Soviet Army, and unusual modern solutions. nine0127
Decorate the holiday in honor of February 23 with an original choreographic number!
Contained in sections:
Choreography for children, children's dances. Video, description of movements, performances
Showing Publications 1-10 out of 33 .
All sections | Dancing for children on February 23. Children's dance performances for the Defender of the Fatherland Day

Dance composition for the Day of Defenders of the Fatherland "First of all - airplanes" for children of senior preschool age Snegiryova Valentina Nikolaevna music director of MBDOU DSCV No. 73 Angarsk, Irkutsk region "Airplanes first..." (Pair dance for children aged 5-6 .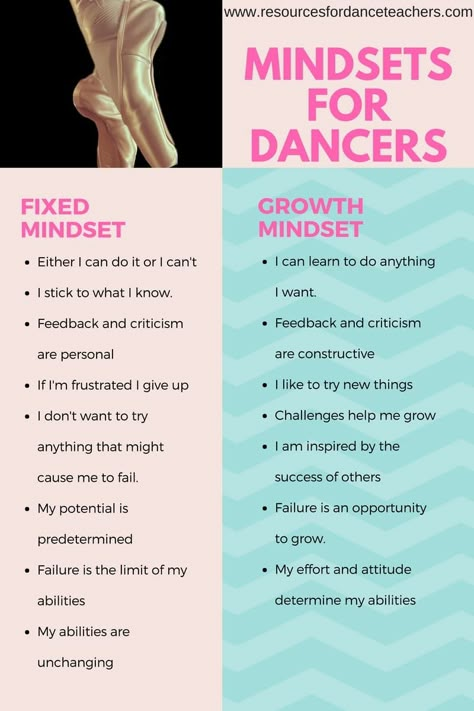 (Music from program "Ladushki" I. Kaplunova, I. Novoskoltseva) This is a game dance with elements of pantomime. Very...
Dance scheme for boys on February 23 Description of the movements of dance "Heroic strength Music : song "Heroic strength" from the repertoire of the group "Flowers" Stas Namin. Introduction. 8 or 10 boys, in costumes of heroes with swords in bent arms in front of their chests, stand in two columns of four or five people. After initial...
Dancing for children on February 23rd. Children's dance performances for the Defender of the Fatherland Day - Methodical development "Dance of soldiers and dolls"
Publication "Methodological development "Dance of soldiers and ..." Dance of soldiers and dolls 7 couples Music "March" by P. Tchaikovsky 1. The boys come out one after another, march. 2. Drums hang around the neck, two sticks in the right hand. 3. 4 children with plates remain in the center, three go to the left, three to the right, stand facing 4 children.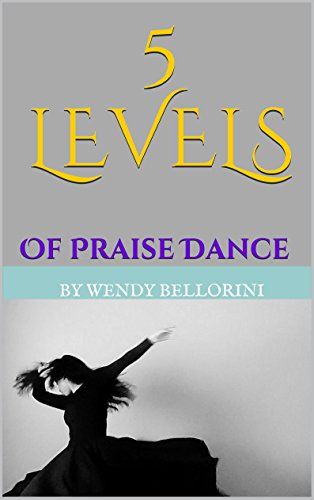 4. At the expense of 1,2-...
MAAM Pictures Library
GCD for older preschool children "We dance and sing, we grow up as soldiers" Municipal budgetary preschool educational institution kindergarten No. 1 in Petushki Abstract of direct educational activities for children of senior preschool age educational area "Artistic and aesthetic development" Topic of the lesson: "We are a little ...
Dance "Speakless" for the senior group to the music of O. Gazmanov Dance "Speakless" music. O.Gazmanova Introduction - children march in pairs in two columns. White peakless cap, striped collar children clearly march on the spot The bold pioneers asked bluntly From what year, guy, from what ship - step to the right - "key" (click ...
Dance with flags for the "February 23" matinee (senior group) Dance with flags (to the song "Defenders of the Fatherland" by V. Ryazanova) Children enter the hall in the hands of flags, reorganize into 3 columns. Today is a special day.
Step to the right, hands forward, up and to the sides. After all, the holiday is February 23! Put your foot down, hands down Meet in every city...
Dancing for children on February 23rd. Children's dance performances for the Defender of the Fatherland Day - Scenario of the holiday for February 23 "We dance together with dad"

"We dance and sing together with dad" Good afternoon, our dear dads! Today we have gathered in our hall to celebrate the wonderful holiday Defender of the Fatherland Day. Since the defenders, warriors, stood guard over the peace and tranquility of their country, it was always men. So this is...
Sailor dance for boys of the senior group "Yablochko" 1. They march one after another in a circle. They line up in two rows, march in place. 2. Step to the right - "look through binoculars", hands on the belt and 2 stomp. 3. Step to the left - "look through binoculars", hands on the belt and 2 stomp. 4. Put the right foot on the heel, tilt to the leg, right .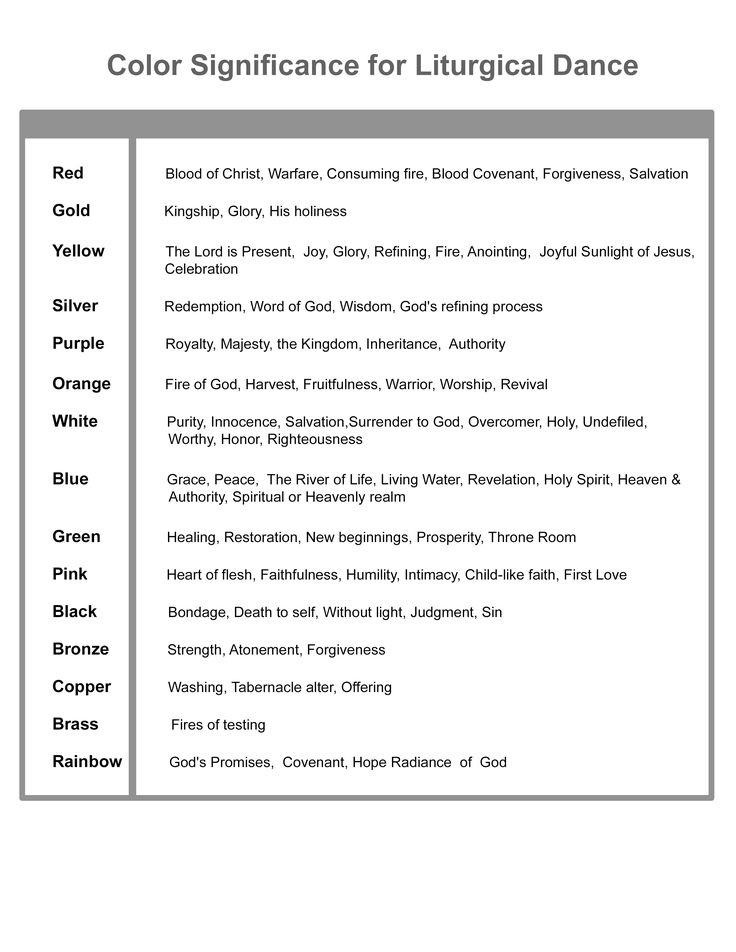 ..
"Defender of the Fatherland Day" Scenario of a sports festival with elements of rhythm, dedicated to the celebration of February 23, in the senior speech therapy group, together with dads
Author: N.I. Kalyakulina, instructor in physical culture of the structural unit "Kindergarten No. 13 of the combined type" of the MBDOU "Kindergarten "Rainbow" of the combined type of the Ruzaevsky municipal district of the Republic of Mordovia
Purpose:
formation of a sense of patriotism among older preschoolers, replenishment of children's knowledge about the Russian Army; nine0127 nurturing the desire to be like soldiers, the desire to become defenders of the Motherland.
Tasks:
to form the ability to analyze practical skills and abilities acquired in the classroom, in competitions;
improve the development of physical qualities through relay races;
to bring up a friendly team, a sense of camaraderie;
instill a love for systematic physical exercise.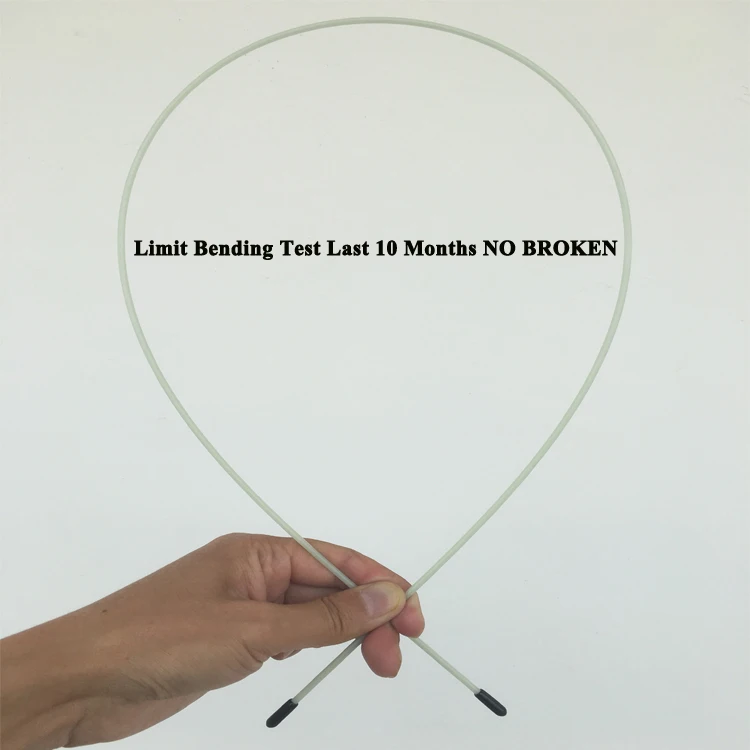 The action of the holiday takes place in the music and sports hall. nine0127 For this holiday prepared: greeting cards, posters, children's drawings, balloons, paper flowers. Emblems for teams according to the number of children.
Equipment: skittles, hoops, baskets, gymnastic sticks, arcs, 2 caps, 2 machine guns, sandbags, first aid kit (bandages, cotton), balloons, vegetables and fruits for the relay, cones (landmarks).
Inlet.
Children solemnly enter the hall to the music of A. Filippenko's march "Good Soldiers". They enter the music hall in marching step and form 2 columns. Children read poetry. nine0127 1. Today is the day of our army,
And it is already quite a few years old.
Greetings to the defenders of the people of the Russian army... - Hello!!!
2. Hello holiday!
Hello holiday!
Holiday of boys, grandfathers, dads!
Congratulations to all the military,
Our cheerful kindergarten!
3.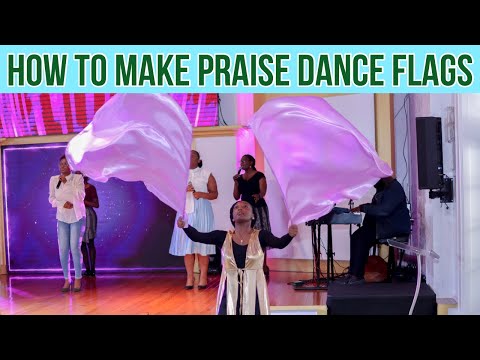 Look, glorious guests are sitting in our hall!
We saw so many dads at once,
In February we were a year ago.
Instructor:
"Hello, our dear guests! Hello guys! Today we have gathered in our hall to celebrate the wonderful holiday Defender of the Fatherland Day. nine0127 This holiday is very important
We celebrate it in February.
Holiday of brave warriors,
Holiday of peace on earth.
Boy:
We are protected by soldiers, pilots, sailors,
They have machine guns, they are not afraid of enemies.
Missiles are waiting for orders, and the border is locked.
All this is ready and we can sleep peacefully!
We are now talking about our beloved army,
And we will repeat thanks to her, invincible.
(M. Davydova "Army")

Children sing a song ("Our Motherland is strong")
Instructor:
"But in order to become defenders of the fatherland, you need to go in for sports from childhood, and then you will be strong, enduring, and dexterous.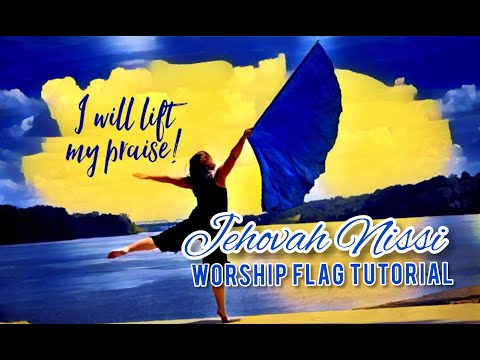 And today we will hold a sports festival, where you will show all your qualities.
We will start our holiday with a musical-rhythmic warm-up:
"Cossacks are traveling in Berlin ..."
(An audio recording of the song "Our Cossacks are traveling, traveling in Berlin ..." is being played by the group "Assorti", children perform a rhythmic dance)
Instructor: "Teams in places!" nine0127 "Let's welcome our teams!"
(The team pronounces the motto in unison.)
Pilots: We are a mountain for each other!
This is our simple custom.
Instructor: Welcome to the "Tankers" team.
Tankmen: We have a good motto:
Courage, courage and honor!
Instructor: we start our competition with "Combat Alert" , and we will pass it in a soldier's cap and with a machine gun in our hands. Let's see how strong and dexterous our future defenders are. nine0127 Participants need to put on a cap and pick up a machine gun.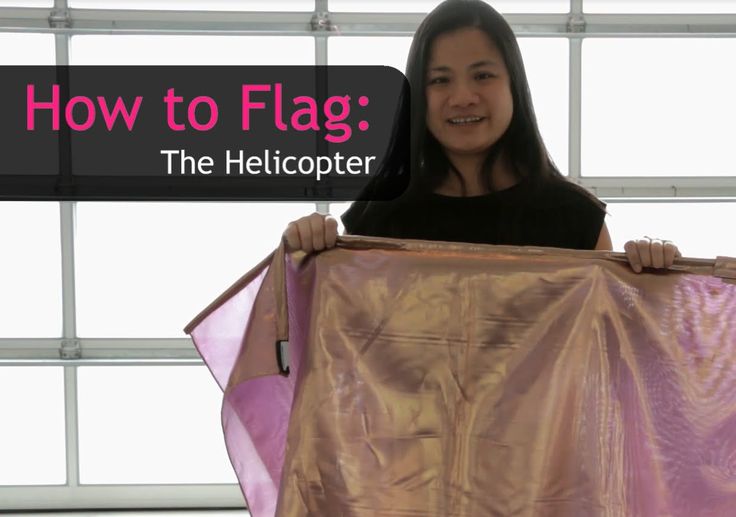 Then climb through the arc, jump from hoop to hoop, return back "snake run" through the skittles. Pass the cap and machine gun to the next participant.
Instructor: we continue the competition, in the next competition not speed and speed are evaluated, but accuracy and accuracy. The team with the most sandbags in their basket will be declared the winner.
Crossing the swamp relay nine0143
Children, shifting 2 hoops, cross the swamp to a basket with bags, take 2 bags and throw them into the basket (distance 2m). Throwing bags alternately with the right and left hand at a horizontal target. We consider hits and the speed of the task.
Relay "Let's collect the first-aid kit"
Quest: whose team will collect the first-aid kit faster.
Children carry one item each: bandage, cotton wool, plaster, etc.
Instructor: Halt! (Children sit on chairs). We have wounded, they need first aid. nine0127 Game: Bandage the wounded .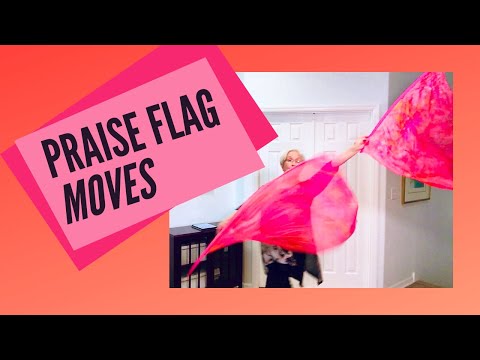 Three boys come out, sit on chairs and three nurse girls. A bandage is used to bandage an arm or leg.
Instructor: Well, while our preschool children are preparing for great victories, I suggest you, dear adults, show your ingenuity and ingenuity by answering our questions!
Smart warm-up
The instructor conducts a warm-up: asks questions, dads answer them.
Questions for dads: nine0143
1. Experienced warrior, participant of the last war (veteran).
2. Special premises for the detention of servicemen under arrest (guardhouse).
3. A conditional word or phrase that is used to identify one's own people on guard duty (password).
4. An object serving as a target for training or practice shooting (target).
5. An area of ​​land or sea equipped for training firing and testing of various types of weapons (polygon).
6. Swift attack of troops on the enemy (attack). nine0127 7. A luminous projectile that flies high into the air and brightly illuminates, used for military purposes for signaling and illuminating the area (rocket).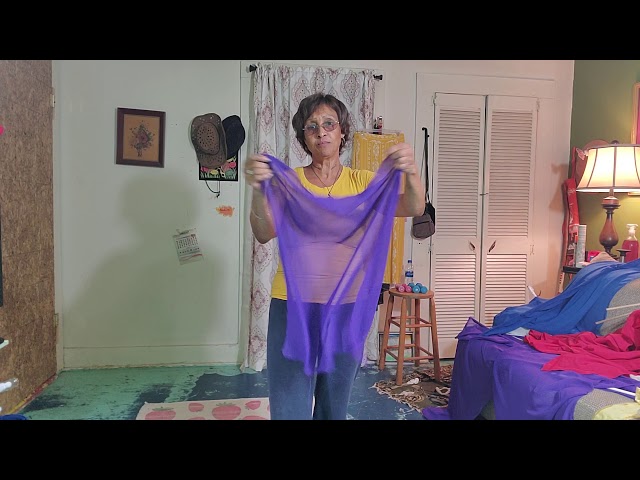 8. Landing troops on enemy territory for combat operations (landing).
9. An aircraft in which lift and forward motion are provided by one or more main rotors (helicopter).
10. The totality of the armed forces of the state (army).
Instructor: Guys, what types of troops do you know? nine0127 (border, sea, missile, flight, airborne troops.)
Instructor: And now our guys will read poems about them.
(children recite poems)
1. Birds fell asleep on the branches,
The stars are burning in the sky.
Hiding near the border
Border guards detachment.
2. The border guards are not asleep,
At the native border
Our sea, our land,
Our sky is guarded.
3. The armor is strong and our tanks are fast
The enemy is always met first.
Smela Russian tankmen,
The enemy will never defeat them.
4. Planes in the sky, burning with stars,
Brave pilots are sitting in them.
Pilots are not afraid of the most formidable enemy,
Hero pilots will defeat them all.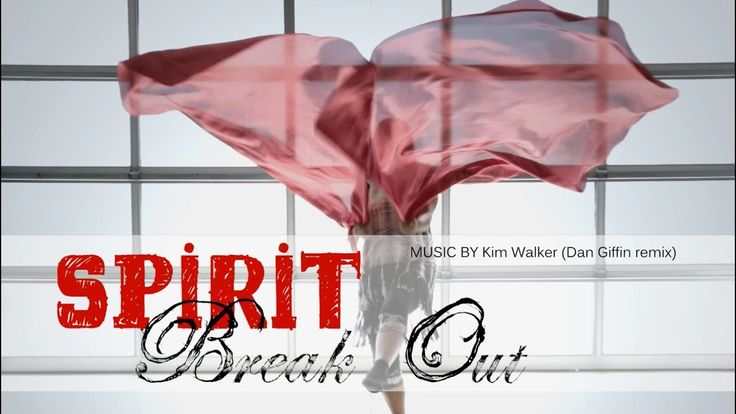 5. The sailors go to sea,
Protecting the shores,
Flags are flying on the battleship:
"We will not let the enemy go!"
Instructor: Guys, real sailors came to you today, meet!
Sailors on deck dance
(An audio recording of the song "Speakless Cap" by R. Gazmanov sounds, boys dressed as sailors perform a rhythmic dance)

Instructor: Guys, what good fellows you are!
Field kitchen relay
Instructor: Our fighters not only fight, but also love to eat delicious food. The "Pilots" team will prepare a field soup. For its preparation they need only vegetables. And the Tankers team will prepare fruit compote. Here the teams will need speed, agility and attention.
Vegetables and fruits are scattered in a common hoop, participants from both teams run up in turn and take what they need to make soup or compote. They run to their team, what they took is put in a saucepan for the captain.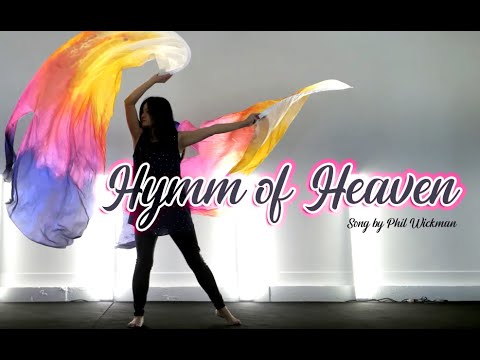 nine0127 Relay "Transmission of the report"
Task: run to the hoop at the finish line, take a balloon from there and return to your team, pass the balloon to the instructor.
Instructor: And now our dads will give us a salute of balloons!
Dads of both teams "burst" balloons, inside the balloons there are notes with the words:
"OUR ARMY IS THE MOST POWERFUL AND STRONG!"
"FEBRUARY 23 - DEFENDER OF THE HOMELAND DAY!"
Dads make up sentences from words. nine0127 Game - dance "Apple"
(musical composition "Apple")
The players stand in a circle at a step distance from each other. The instructor gives one of the players an "apple". With the words of the instructor "Start!" children pass the "apple" in a circle, while the song "Apple" sounds. The one who has an "apple" at the end of the music goes to the middle of the circle and shows rhythmic movements imitating the sailor dance "Apple". The game is repeated, with the ball being passed to the other side.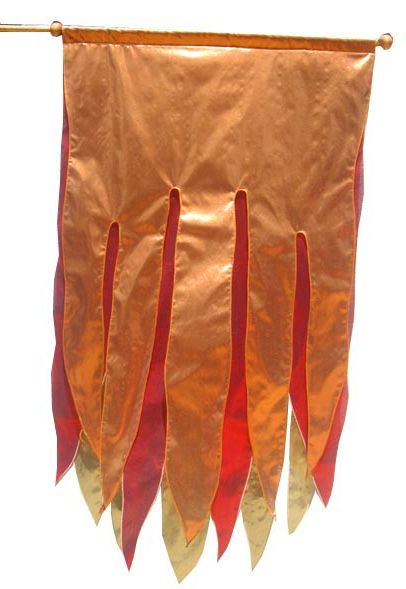 nine0127 Instructor: Now I'll ask the teams to line up.
The guys have a poem about the army:
To sailors, gunners
To border guards, signalmen -
To everyone who protects our world
And guards the borders,
For great deeds
Glory, glory and praise!
Children: Hurrah! Hooray! !Hooray!
Instructor: teams coped with all the tasks, all the guys showed dexterity, speed, strength, ingenuity. We hope that real military men will grow out of you. Award ceremony. nine0007
At the success of any corporate or friendly party is 80 percent dependent on its musical arrangement, therefore, first of all, when organizing a holiday, you need to take care of high-quality dance music and entertainment. Recently, entertainment has also gained particular popularity, and at corporate parties dedicated to March 8 or February 23, it is worth arranging a couple of such games for the heroes of the occasion.
We offer new original dance competitions for corporate parties on February 23 and March 8 nine0143, which will perfectly fit into the entertainment program of the holiday.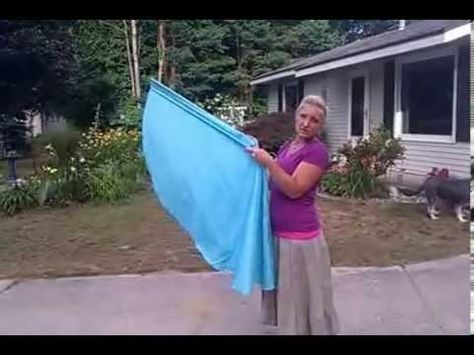 Dance competition for March 8 "Sunny round dance"
Ladies go out each with their gentleman, stand facing each other (boy - girl) form a circle and start a "sunny" round dance. The host explains the rules of the game: "Everyone moves to the music, and let everyone's hands be on that part of the body of your neighbors, which is sung about in each of the songs. For example, if the song is about hands, then your left hand is on the neighbor's hand on the left, right - on the neighbor's hand on the right. At the same time, the round dance moves and dances. If the song is about the ears, then, accordingly, we take the ears of the nearest neighbors, etc. Let's start!" nine0007
(Cuttings from the songs Hands up "Well, where are the hands, well, where are your hands", Korolev "I'll bite your ear", Glucose "Walk Russia and cry Europe, but I have the most ...", Disco Accident "Legs- legs".)
Dance competition for February 23 "Dance with shoulder straps"
"Dance with shoulder straps" can emphasize the theme of the holiday (as in), and at the same time, add variety to the dance block.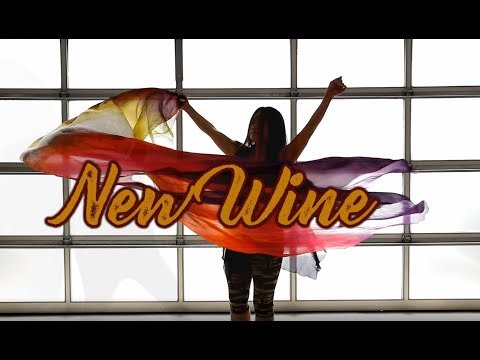 A call for this competition may be a promise to raise a military rank or assign it to someone who has not served. Each couple is given "epaulettes" that need to be fixed on the partner's shoulders in any way: using elements of their clothes or parts of the body, everything is possible, except to hold them with your hands. nine0007
As a musical accompaniment, it is best to take a potpourri of several energetic dances. The task of the couples is to dance artistically and not to drop their shoulder straps. Now about shoulder straps: they can be fabric or cardboard with painted or sewn stars, five times more than real ones, so that they hang (fabric) or bulge (cardboard) on the shoulders of the dancers.
Those who drop their epaulettes are eliminated from the competition, taking the consolation prize and applause. The couples who held the shoulder straps for the entire marathon receive the next "titles" or comic medals. nine0007
Game moment on March 8 "Oriental Love"
During the dance break, you can arrange a little prank for the men.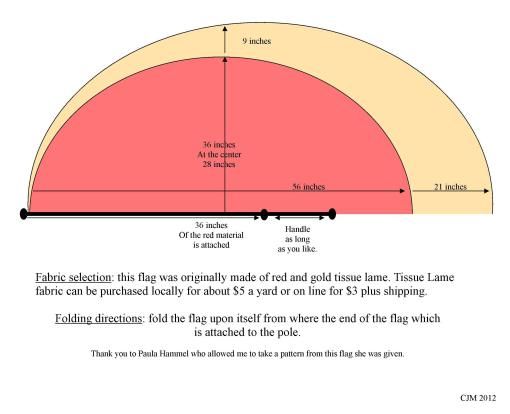 Distribute the monists to the ladies and persuade them, after dancing a little, to invite partners to their incendiary dance, then take off the monists, put them on the men and go into the hall to admire their dance. The host explains that you can't refuse, because you have to pay for your own frivolity, and why not make such a gift to women for the holiday (men dance to the warm support of the audience and incendiary oriental music for several minutes).
Dance entertainment "Greeting round dance"
Preliminarily, the host says that each country and each people has its own traditions and rituals of greetings, and tells which ones (description below) . Then he offers to try to demonstrate them to each other, and suddenly they like it, and this will become a traditional corporate greeting. nine0007
Guests form two circles: inner (guests dance clockwise) and external (counterclockwise). When the music stops, the host calls the country (suggests movements), and everyone facing each other share their respective greetings.