Learn how to dance bollywood style
Online Bollywood Dance Lessons - 30 Lessons, 1 Instructors
Bollywood dance is the dance-form used in the Indian films. It is a mixture of numerous styles. These styles include belly-dancing, kathak, Indian folk, Western popular, and "modern", jazz, and even Western erotic dancing.
The term 'Bollywood' comes from the combination of the names of Bombay (now known as Mumbai) and Hollywood. The Bollywood film industry, based in Mumbai, is the largest film industry in the world in terms of ticket sales and the amount of films made per year.
Bollywood films are mostly musicals with very few movies made without at least one song and dance sequence. The films feature love interests, comedy and action thrills. The plots are often melodramatic and often feature star-crossed lovers, corrupt politicians, twins separated at birth, conniving villains, angry parents, courtesans with hearts of gold, dramatic reversals of fortune, and convenient coincidences.
While the acting and sound tracks that accompany these movies are fantastic in themselves, Bollywood is often known in the western culture for its awe inspiring dance sequences, often featuring large numbers of dancers in perfect co-ordination and ornate costumes.
The term 'Bollywood' in dance covers almost any style of dance featured in these extravagant musical movies. Some of the numerous styles of dance featured in films, either in fusion form or in pure forms, include Kathak, Bharatnatyam, Odissi, Garba & Bhangra as well as Belly-dance, Latin, Hip hop, Contempory and Jazz just to name a few! Bollywood dance itself is a style which encompasses all of these styles and more, as well as having its own unique flavour and merit.
Bollywood dance is now so popular in western culture that Bollywood dance classes are offered in most major cities around the globe. Superstars such as Shakira, Madonna and Britney Spears have been so inspired that they have added Bollywood costumes and moves to their stage shows and video clips. Bollywood dance has also gained recognition in the world of western dance and is now featured on shows such as 'got talent', 'so you think you can dance' and 'dancing with the stars.
It is not unusual to see Western pop and pure classical dance numbers side by side in a Bollywood film.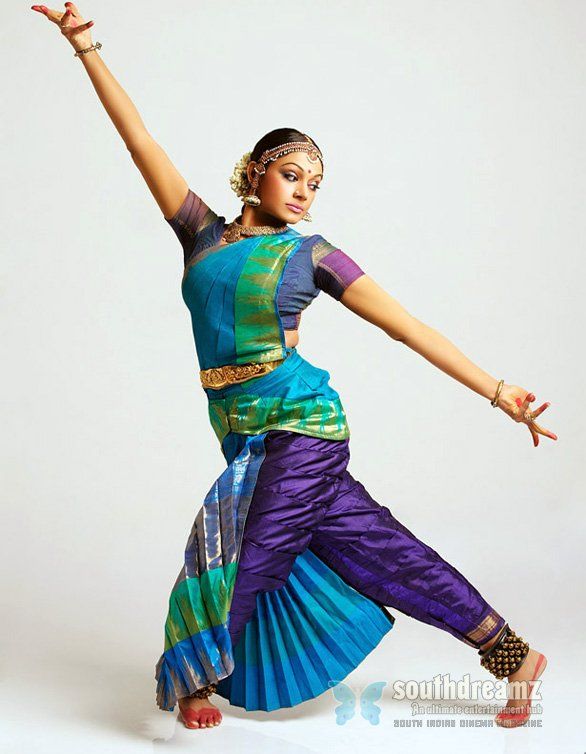 The international appeal of Bollywood dancing is something that has been in the making for many decades. Originally it was found only in places that had a significant consumption of Indian films. But today it is rising in popularity in the US, Canada and Europe. With the success of films such as the Oscar winning movie "Slumdog Millionaire", Bollywood films and dance have taken the world by storm & has now come into the global spotlight. Much of this is due to the ever expanding Indian diaspora, but a significant proportion also comes from non-Indians who are fascinated by the exotic, larger than life qualities inherent in it. Be it their lavish sets, production value, or extravagant costumes, stars like Madonna, Shakira & Britney Spears have incorporated the Bollywood style of dance or music into their songs, videos and stage shows.
Learn Bollywood Dance Online - Now Enrolling — RRB DANCE COMPANY
Scroll
Join Over 400 Students Learning Virtually! Students get active and learn to dance from your home.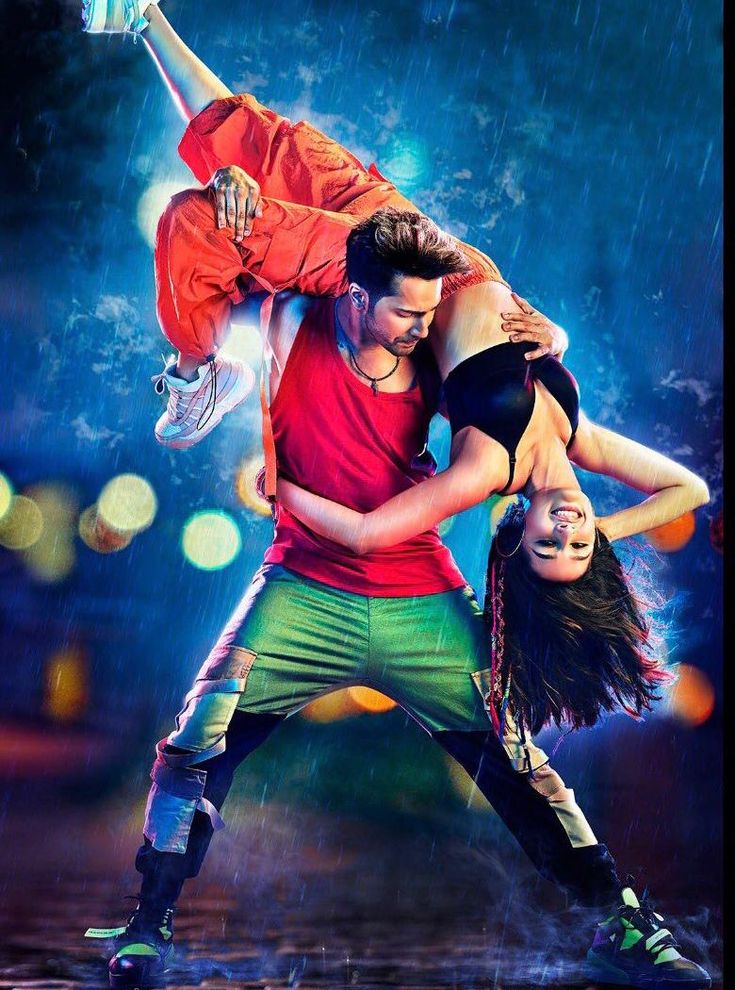 Full Week Long Schedule Available for Bollywood, BollyHop, Bhangra, Bharatnatyam, and Kathak Classes. We have Classes for the Entire Family, Kids 3+ to Adults.
Founded in 2016 by the Winner of Dance India Dance NA, RRB Dance Company is the Nations Largest Virtual Dance Academy and Fastest Growing Dance Academy with over 30 locations in Southern Californa, Bay Area, Chicago, and Toronto. Learn the Award Winning Curriculum and Join the RRB Family Today.
Learn More
We offer a full range of South Asian Dance Styles with over 15 Professional Instructors you can learn from.
Learning virtually is not the same as learning in a studio. That's why we created a whole new curriculum designed around students learning online.
Strength & Conditioning
Every class starts with students exercising and getting active.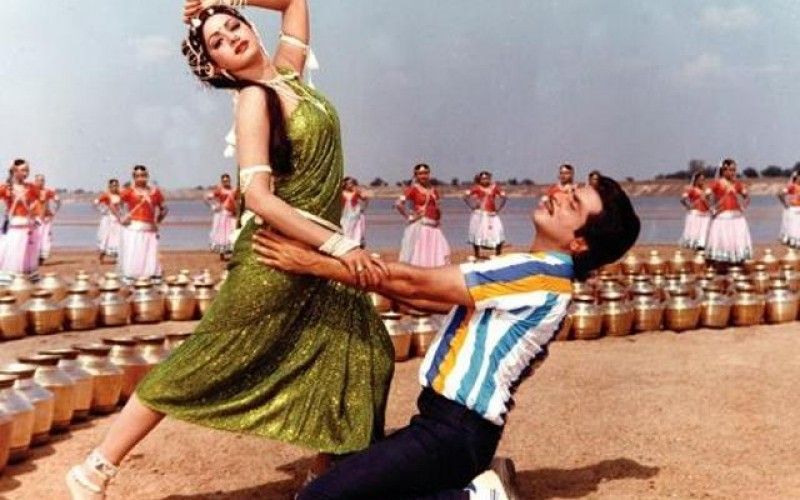 Exercises are focused on improving flexibility, stamina, agility, and full-body strengthening.  
Foundation & Technique Training
Teachers spend time building on foundation and technique skills to help students grow as dancers. Skills such as expressions, execution, rhythm training, foundation moves, and lots more! 
Choreography
Students spend the majority of the class learning choreography and learn a new song ever 2-4 weeks! All of RRB Dance Company choreographers are professionally trained with amazing resumes. Each class has it's own choreographer, and students are challenged and learn to become versatile.
Tier 1 (4-7 Years Old)
Tier 1 are classes for our 4-7 year olds. In this Tier we focus on introducing music and movement to this age group. We introduce students the foundations of choreography, movements, and expressions.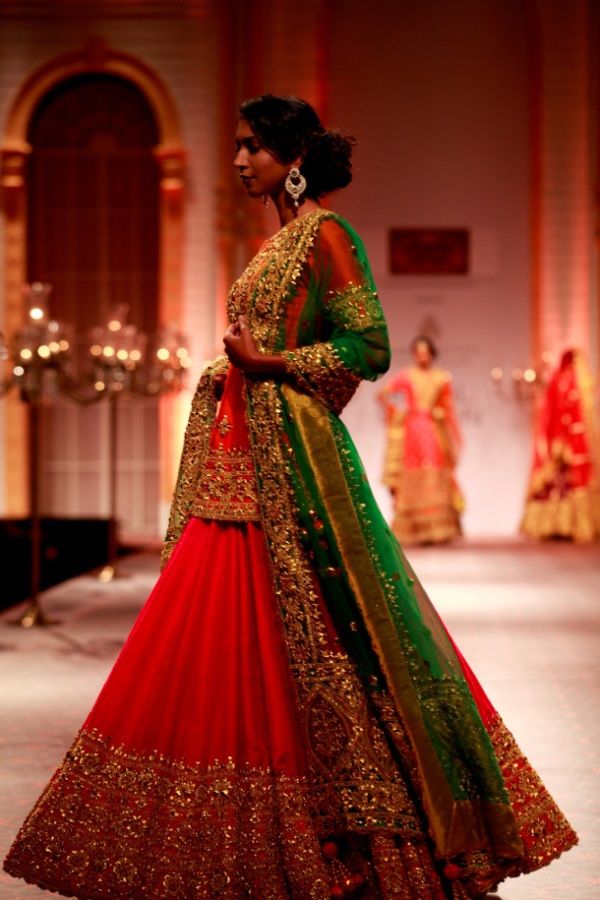 Tier 2 (8-12 Years Old)
Tier 2 classes are for 8-12 year olds. In this Tier we focus on growth as dancers. We build the students performance, strength, conditioning, musicality, and choreography.
Tier 3 (13-18 Years Old)
Tier 3 classes are for 13-19 year olds. In this Tier we focus on dance as an expression. We connect emotions through the use of dance and teach students to express themselves through dance and music. 
Adults
Our Adult classes are for students looking to learn to dance recreationally and focus on fitness. You will be learning to be able to dance and move confidently in social gatherings.
1 Class Per Week
60-Minute Online Lesson
1 Dance Style Per Week
Choose from Bollywood, Bollyhop, Kathak, Bhangra & Bharatnatyam
Live Interactive Training
Access Practice Videos
Student Evaluations & Progress Reports
2 Classes Per Week
60-Minute Online Lesson
2 Dance Styles Per Week
Choose from Bollywood, Bollyhop, Kathak, Bhangra & Bharatnatyam
Live Interactive Training
Access Practice Videos
Student Evaluations & Progress Reports
3 Classes Per Week
60-Minute Online Lesson
3 Dance Styles Per Week
Choose from Bollywood, Bollyhop, Kathak, Bhangra & Bharatnatyam
Live Interactive Training
Access Practice Videos
Student Evaluations & Progress Reports
Learn More
Mili Katrilli
"Yes, this is definitely more than just a dance company! This is a family unit! Every teacher is so dedicated to their craft and the students so class feels more like a family reunion more than anything.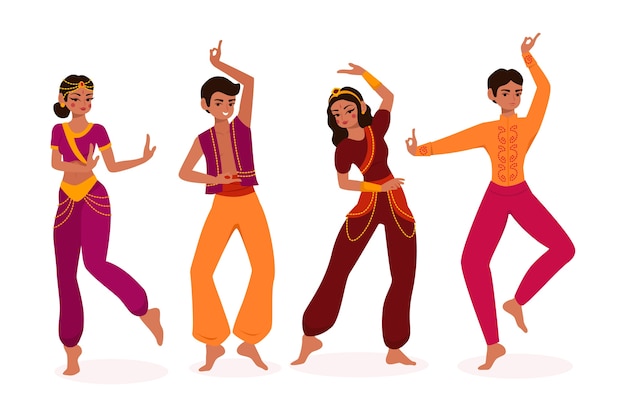 I absolutely enjoy and look forward to every weekend when I get to be with my RRB family. Rajat, Tosha, and everyone else at RRB, really cares for each and every person who is apart of the RRB parivaar whether it's the students or parents. They've helped me build my confidence in dance, my confidence in performing, they've introduced me to amazing people who I consider family. The youth have such incredible role models and the adults have a safe haven every weekend."
RRB FAMILY DANCER
Shahil Patel
"RRB Dance Company is simply amazing. They have such a strong vision, incredible leadership, and exceptional execution. Very excited to refer and enroll my family here, as I know they're in good hands. Kudos to Rajat, Tosha, and the entire RRB team. Much respect!"
Co-Founder of BollyX
Twinkle Shah
I can't say enough outstanding words to express how working with RRB DANCE COMPANY has changed our lives and my both kids look forward to dancing every day.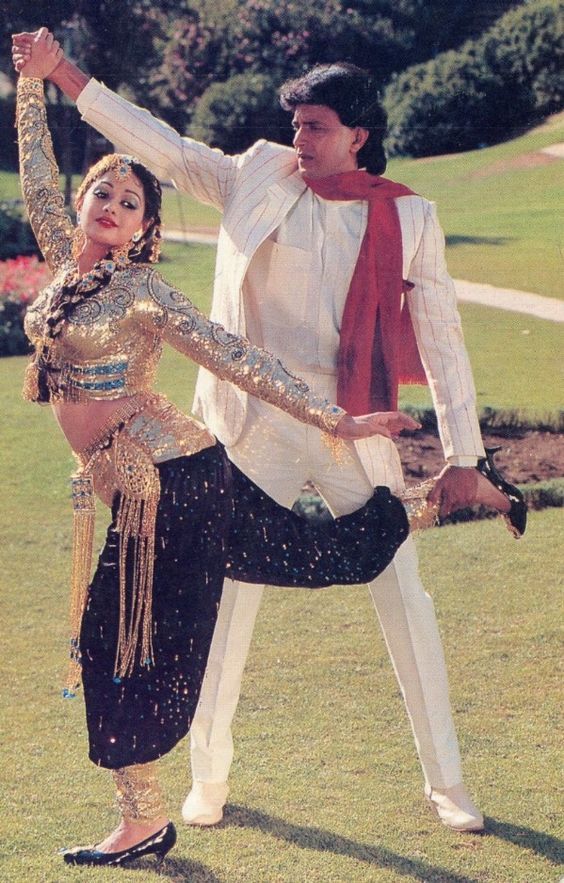 I highly recommend RRB DANCE COMPANY. We have watched our kids transition from being shy and restrained onstage to one who is confident and full of vitality. If you are looking for a dance studio this one can't be beat!
RRB FAMILY PARENT
Contact us
Bollywood dance school. Indian dances - tutorial
You can find Indian dance lessons in Moscow using our portal Dance.Firmika.ru, which contains the most detailed and up-to-date information about the city's dance studios. We offer to find an Indian dance studio suitable for the area or metro station, study the prices for one-time lessons or full subscriptions. The feedback left by the students about the classes will be very useful!
One of the main attractions of India is the elegant and mesmerizing Indian dances. Originating over several millennia ago art and today enjoys unchanging popularity in all countries of the world. During the performance of the dance, Hindus improve spiritually, developing your mind and aesthetic senses, improving the artistry and flexibility of the body.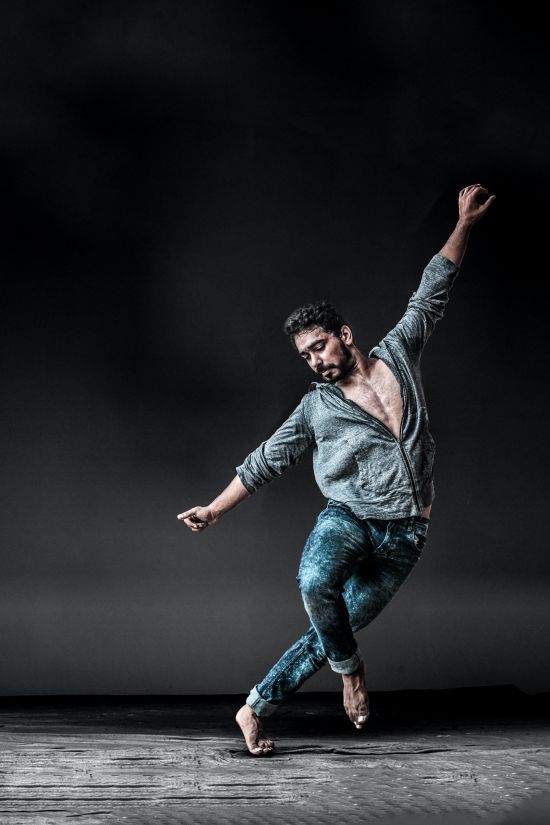 Classical Indian dance emphasizes the natural beauty of the dancers, and gives the real enjoyment of the process. Young people will appreciate modern Indian dances, with special dynamics and brightness.
Indian dance for beginners
You can start learning by choosing the most suitable direction. More often of all, beginners prefer classical Indian dances, which are unusual way combine dance plasticity and grace, acting expressiveness and brightness. All dances of this direction are based on the sacred Hindu dance and music Natyu's style, which includes not only dancing, but also singing, the art of facial expressions. More modern types of Indian dances are also performed by men.
In Europe, eight styles are classified as classical dances of this direction: Kuchipudi, Kathak, Satria, Mohiniattam, Kathakali, Bharata-natyam, Odissi and Manipuri. Bharata Natyam and Odissi belong to the so-called "dances of liberation souls", in which there are practically no dialogues between dancers, rarely light facial expressions are also used.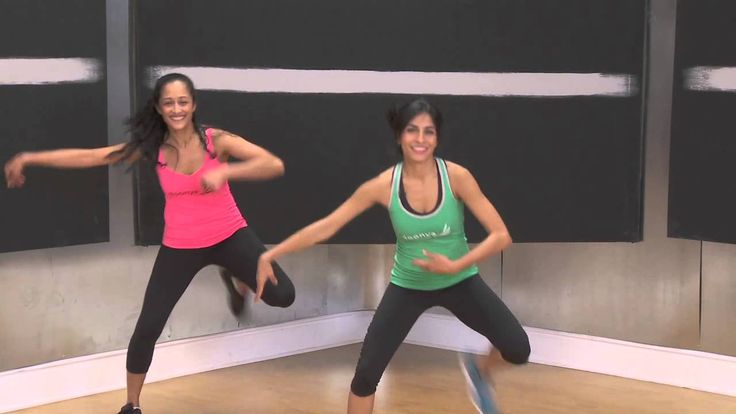 Kathak is one of the most difficult Indian dances. performed on outstretched legs with varied and rich facial expressions. Each of types of these dances is complex in its own way - even the most demanding student will be able to choose the perfect option for your needs and wishes.
Features of teaching Indian dances
In order to master these directions perfectly, the dancer must have excellent physical fitness, understand Indian culture and mythology, since initially these dances arose as an addition to religion. Today dance studios offer both classical Indian dance lessons and pursuit of its more modern directions. During training, future dancers master the art of pantomime and expression of emotions, develop artistry and get real pleasure from dancing.
Let's immediately pour a bucket of water on the heads of those who loudly proclaim that any dance can be learned on their own at home, for example. There is one, but a serious obstacle to such an opportunity - your self-organization.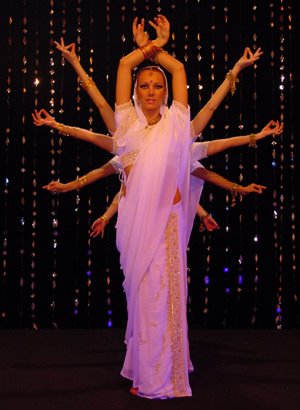 If you are a person who is not able to force yourself to engage systematically, if your hobbies are in most cases fleeting, then you simply cannot do without a coach.
How to start studying
If the first impression you saw live or on TV or the first trial lesson showed you that this is exactly what you would like to do, that it is worth studying and that it is worth studying, then go on there can be two fundamentally different schemes of your actions.
First. In case of low self-control, it is highly recommended to buy the most expensive subscription to classes in the studio. There is a chance that a large amount of money paid will become exactly the incentive that will make you complete the entire course of classes without missing a single one. Moreover, you should immediately choose the longest subscription. The first one runs out, buy the second, third, etc. There will come a moment when you realize that without Indian dance you simply cannot.
Second.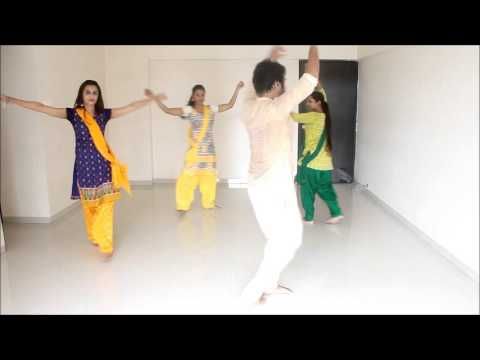 You know what you want and you know that you have enough willpower to master the basics on your own. In this case, you can learn belly dancing on your own, in any case, the basics on the Internet: paid or free.
In any case, you can first study the information about the dance: when, who, what and how danced. A lot of thematic information today is posted on various Internet resources. Absolutely all Indian films contain a large number of national dances of varying degrees of complexity and skill. In older tapes there are more dances, in recent films it is most often the final song-dance in the style of "Bollywood" - a modernized dance "based on".
There is a lot of printed literature from which you can draw the spirit and basics of technology. From artistic classics, you can plunge into the atmosphere, understand the aesthetics and partly the historical spirit of Indian dances, for example, from I. Efremov's book "The Razor's Edge", which may not teach, but it will awaken interest in Indian culture for sure.
The modern variety style of Indian dance "Bollywood" can be learned from video lessons by almost everyone, but mastering the dances of the traditional folk school is a long and painstaking work. The folk dance of India is one of the most ancient. They have been performed for about five thousand years. Only the reverent attitude of the Indian people to their traditions made it possible to bring the dance to our days almost unchanged.
For such a rich history, Indian dance has acquired a rich language of gestures and postures. And in order to master the latter, at a certain stage you just need a teacher. The whole philosophy of India is built on a student-teacher tandem, dance is no exception. Moreover, the higher the level of the student, the higher the degree of skill and knowledge of the teacher.
Therefore, a brief scheme for teaching Indian dances can be conditionally concluded in the following points:
Reading about the history, culture, philosophy of India - like it, interested;
We watch free video lessons on the Internet, buy paid ones and try it - it's fascinated;
We are looking for a dance studio - it turns out;
We are looking for a professional coach, we improve the level - we grow.
We repeat the last point, repeat, repeat ... until we move to the next level of mastery, of course, subject to an unbearable desire to practice Indian dances.
The teacher comes when the student is ready!
Dance schools
Chakkar dance school
Indian classical dance school
CHAKKAR
led
Ekaterina Seliverstova

announces admission to the group of beginners.
Our address: 2nd Maryina Grove Street, 16,
sports and leisure center
"wider circle"
Directions: Maryina Roshcha metro station, exit from the first car towards the Satyricon Theatre. The 2nd street of Maryina Grove passes behind the Satyricon Theater (at the moment the theater is under repair). To the left of the Satyricon is a street that leads to the Satyricon. Follow it to the nearest intersection and traffic light.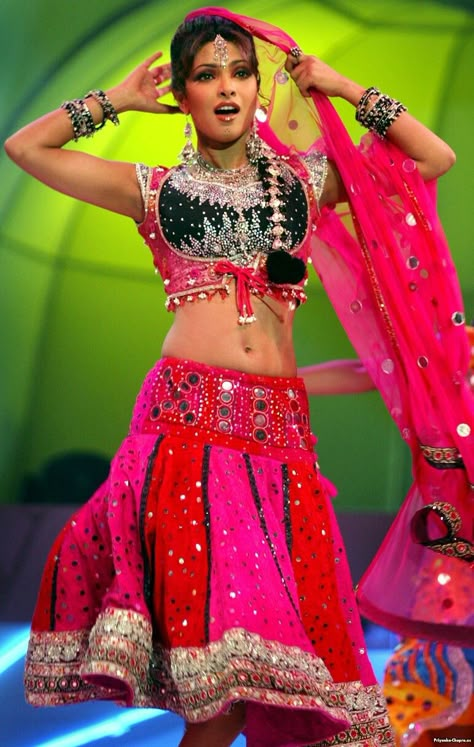 On the opposite side of the 16-storey tower - this is the house 16 on the right street. Entrance to the club from the yard
Free form for the first lesson.
The set will be held for adults (no age limit) and for children from 10 to 14 years old
Inquiries by phone:
+7 903-977-09-86
(Catherine)
The main direction of teaching at the Chakkar school is the classical Kathak style (Jaipur gharana).
Optional - bollywood, pastiche, fusion, folk.
Opportunity to participate in competitions and concert programs individually and as part of an ensemble Opportunity to receive correspondence education at the Prayag Sangeet Samithi Institute (Allahabad, India).
Exclusive performances, beautiful costumes, friendly staff and a lot of hard work!
Uniform for classes - shalwar-kameez.
Classes in the area of ​​metro station Maryina roscha, metro station Savelovskaya
Provisional schedule: Wednesday and Saturday from 19:00 to 20:00.

The group will start training on May 8th.
http://vk.com/chakkar
http://www.indiandance.biz/viewtopic.php?t=5515 .


Russia's leading Indian dance school specializing in classical Kathak was founded in 2000. The leader, teacher and choreographer is Ekaterina Seliverstova, a graduate of the KATHAK KENDRA Institute (Delhi).
The name of the school in translation into Russian means "Turn". The name is not accidental. Firstly, the dizzying series of turns are as much a hallmark of the Kathak style as the sophisticated fractions that the dancer beats with his feet. And secondly, what Chakkar is doing can definitely be called a new turn in Kathak. The dance school successfully coped with the most difficult task: to adapt Indian classical dance for perception by the modern Russian public, without violating the strict canons of this ancient art. Indian dance connoisseurs and ordinary spectators always note the technical skill, impeccable coordination of the performers, an unconventional approach to choreography, as well as luxurious costumes and decorations for dancers.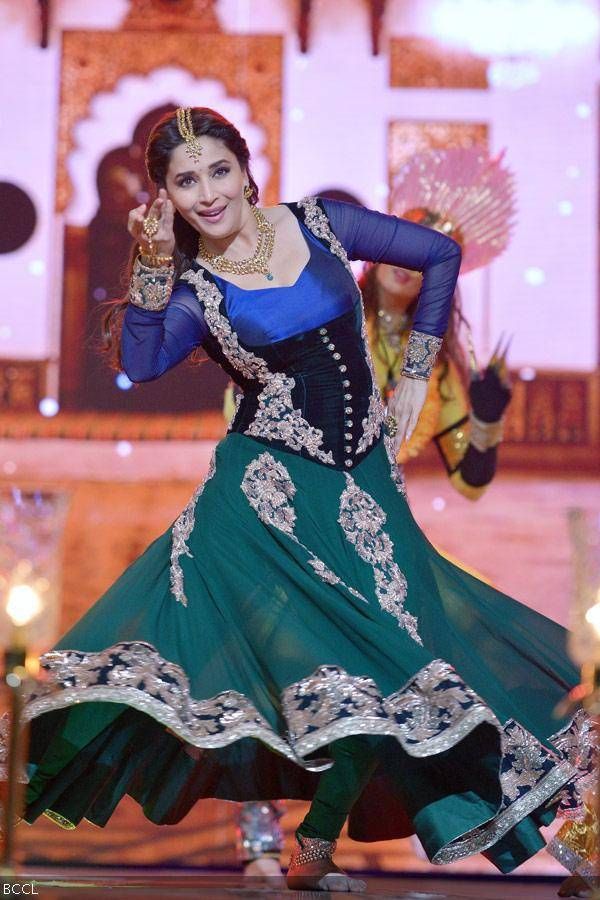 "Chakkar" takes part in all major events held by the Embassy of India in Russia, the Cultural Center. Jawaharlal Nehru (JNCC), Indian Community (Hindustani Samaj), Association of Indian Dance Performers in Moscow (AIITAM), Foundation for the Study of the Cultural Heritage of India "Nritya Sabha", is a multiple winner and laureate of festivals and competitions held in Moscow and other cities of the country.
In 2009, on the personal initiative of the Ambassador of India to Russia, Mr. Prabhat Shukla, the students of the school performed at the concerts on the occasion of the Opening of the Year of India, which were held at the Bolshoi Theater in Moscow and at the Academic Philharmonic in St. Petersburg. "Chakkar" became the only team in Russia awarded this honor.
In addition to concert performances, "Chakkar" is constantly engaged in educational activities, holding lectures and demonstrations at the State Museum of Oriental Art in Moscow. Rehearsals and training of the ensemble are held at the Cultural Center.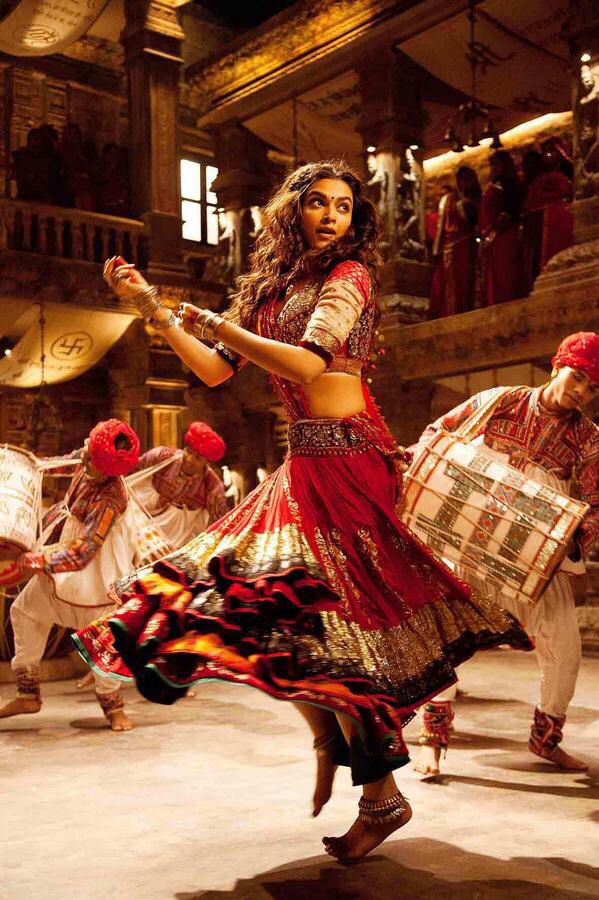 Jawaharlal Nehru (JNCC) at the Indian Embassy in Russia.
Especially some of them. Also, when performing Indian dances, it is important to express emotions with the eyes in an expressive way. Indian women have eyebrows involved in the dance, and lips stretched in a wide smile, and burning eyes with inviting looks. But beginners should first deal with the first difficulties. These, unfortunately, also include the choice of teaching method.
If you want the most economical option, but one that will teach as well as any instructors, you can choose the proposed video lessons suitable for all beginners. Who said that the art of Indian dance, despite all its complexity, cannot be learned on its own? At home, especially being in splendid isolation in a room, a beginner dancer feels much more comfortable and relaxed. Have a nice and productive viewing of the girl, the main thing is to believe in yourself and everything will work out!
Video lesson: Indian folk dance (online learning)!
Video lesson: Indian dances - tutorial!
Video lesson: Bharatanatyam - video training!
A selection of Indian dance lessons for beginners:
Below is a selection of step by step Indian dance lessons for beginners at home that will surely teach you something useful and useful.
If you have questions, objections, or would like to express your opinion or point of view, you are always free to leave a comment below. We wish you good luck in your endeavor!
The classic of true Indian dance is a unique combination of physical and spiritual principles. All of them are easily recognizable by the specific movements of the dancers, each of which has its own meaning and significance. "Indian Dances - Tutorial" will help those who want to master or improve the technique of the original movements of Indian dances.
Hindu legends insist on the divine origins of the dance, the main movements of which were invented by the god Shiva, he is also called the Lord of the dance Shiva or Nataraja. He initiated the secrets of the movements to his wife Parvati, and then passed them on to men, and Parvati to women. Many lines of movement coincide with yoga.
Video-training "Indian dances - self-instruction"
Classical dances
Their movements captivate the attention of the audience and subjugate the consciousness, as if transferring them to a world with another dimension, with other colors and divinely sublime images.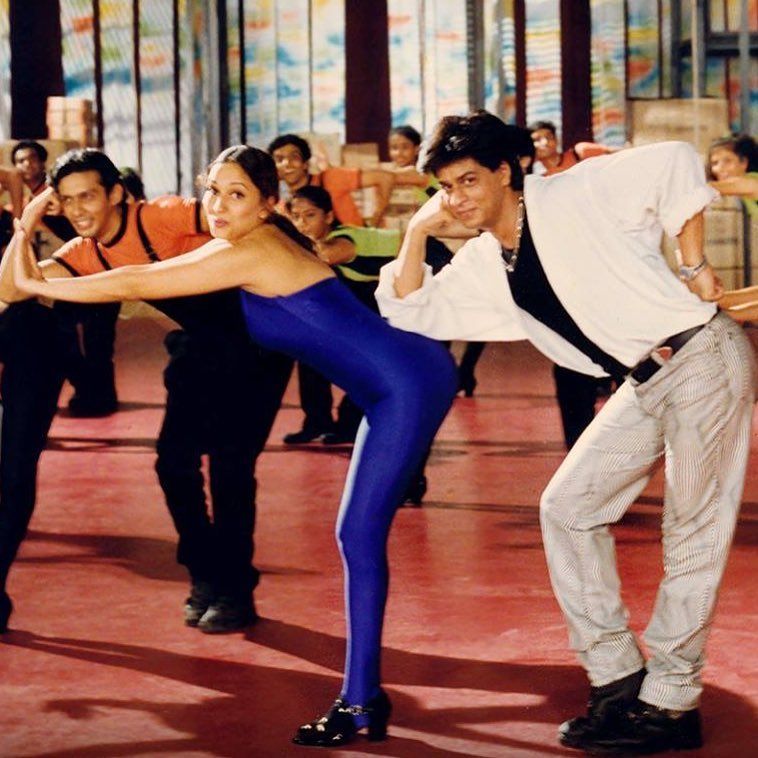 Many ancient treatises on dances are known, which "legitimized" its traditions. And yet, they have their own "handwriting". Kathak is popular in northern India, Bharata Natyam in the south, and Odissi in the east. According to the classification of the National Academy of Music, Dance and Drama, there are eight types of classical Indian dances:
Bharata Natyam.
Kathak.
Kathakali.
Kuchipudi.
Manipuri.
Mohiniattam.
Odissi.
Sattriya.
Until the beginning of the last century, temple dances belonged only to temple rites. They are based on spiritual practice and are of the same age as yoga. The performers, along with the musicians, were held in high esteem and were even kept at the expense of the church. They took part in all the ceremonies dedicated to the cult of God. The place around the temple was considered the only place where people could admire the dance. During the period of British rule, it began to lose its ritual purpose.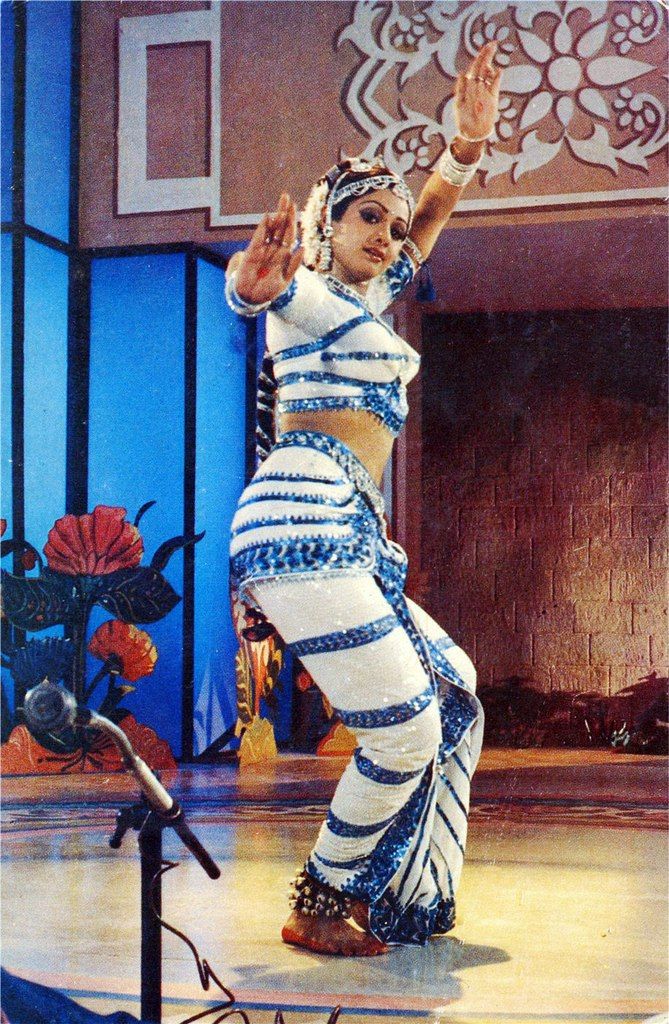 Folk and dances that viewers are used to seeing in Indian cinema are not canonized and there are no traces of them in any writings.
Mudra and Hasta
position of fingers and hand gestures. Then master the "alphabet" of the movements of the body, as well as the neck, head, eyes, etc.
Movements with one hand are called asamyuta hasta, and with two - samyuta hasta. In every movement, some meaning is encoded - Hasta Viniyoga. In technical dances, where the main semantic load is aesthetic perception, hasta, there is nothing more than an artistic framing of movements - rasa.
Bharatanatyam
Once upon a time, the dances were called "dances of the "servant of God", i.e. temple dancers, and is known as the most ancient dance - theater. All of them are canonized. Alaripu and jatiswaram are accompanied and have their own melody and fixed sequence of movements. They looked at the European audience more than others.
Alaripu. Literally means "flower bud".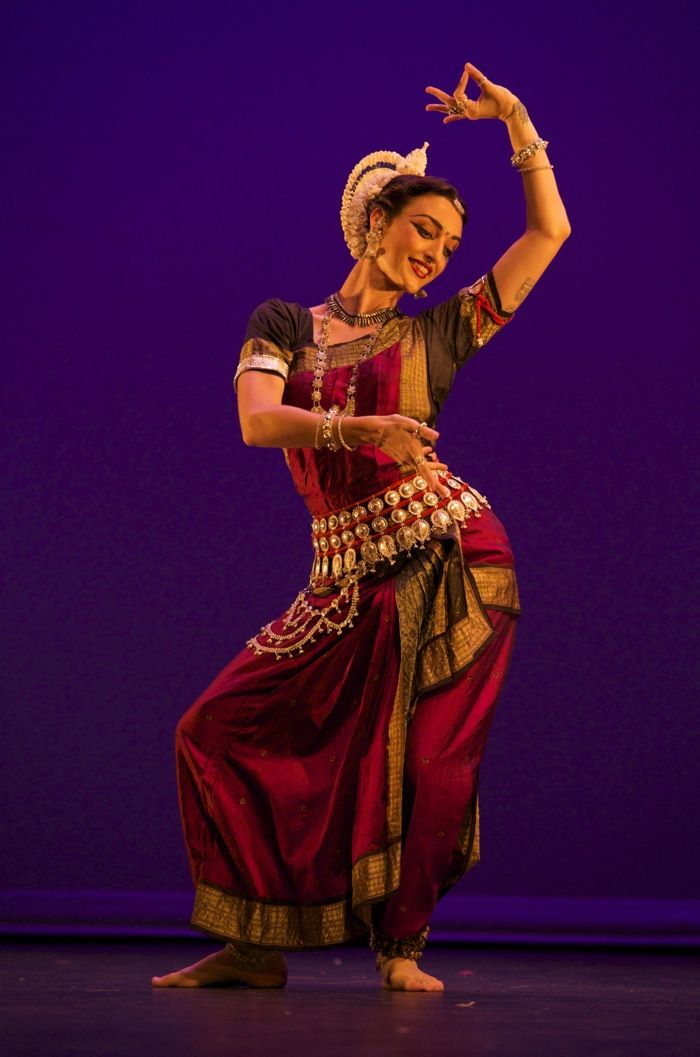 The dancer acts as a flower, offers the deity a dance and a flower. At first motionless, but gradually coming to life. Then the eyes come to life, parts of the body gradually begin to move. The dance is performed to the recitative sollukatta, smolukatta, accompanied by a drum.
Jatiswaram in jati means "variations" and swaram means "range of notes". The beginning is fast with a gradual slowing down of the tempo followed by corvey dance blocks.
Indians cultivate folk traditions and well-established dance steps with their dances. For Europeans, they are interesting for their originality and the possibility of adaptation, like a show, adding variety to the dance art palette.
How to learn to improvise in Indian dances
For most people, the idea of ​​Indian dances comes down to group dances shown in the movies. In fact, in India it is just as customary to dance at discos and city festivals as in any other country. And, as a rule, the dancers show the purest improvisation.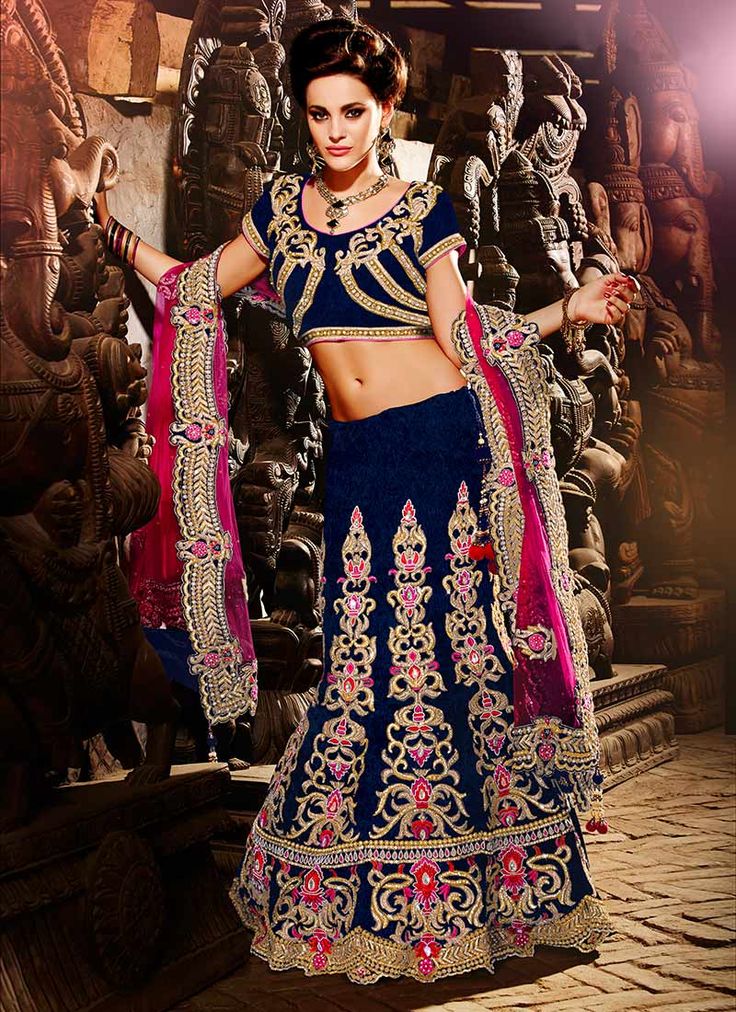 Do you also want to be able to dance to any Indian tune? We will tell you how to learn to improvise in Indian dances.
Classic or Bollywood?
Classical Indian dance has its own canon, we would not recommend improvising in it without good experience and practical skills. While dancing in the style of "Bollywood" is the most daring fusion of various styles of dance, not only in Indian direction, but also in world practice. Our first tip is to improvise as part of stylized or Bollywood dances. Classics can be useful in terms of finding inspiration and examples of movements. We remind you that in Indian dance, many movements matter, so when combining styles, try to take into account the hidden subtext. For proper deep improvisation, you need to memorize all the mudras used in Indian dance, as well as their meanings and combination compositions.
Popular Indian dance moves
To learn how to dance without preparation, you need to work out well and know at least a few typical Indian movements.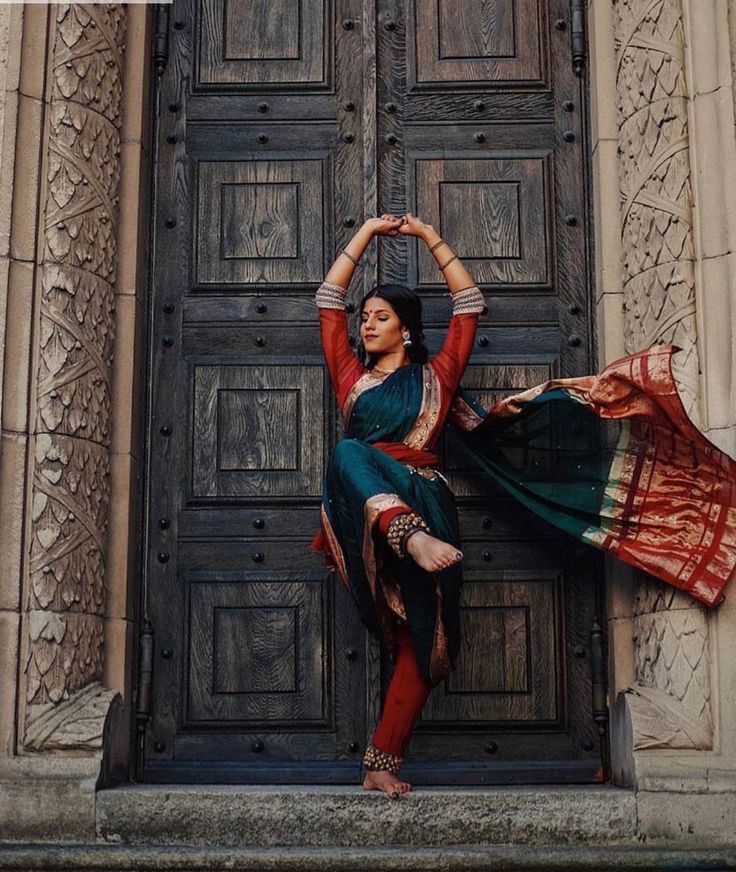 The beauty of such movements is that they usually do not involve mudras, they are recognizable and quite simple to perform.
Kohl (Eyeliner)
The movement is performed with a straight little finger, turned with the back to the face (middle, ring and index fingers are fixed with the thumb). The arm is bent at the elbow and parallel to the floor. In the air, you draw an invisible line with your little finger under the eye, from the nose to the ear. At the same time, when the hand goes to the ear, stretch the face in the opposite direction, and when the little finger tends to the nose, bring the face closer to it.
Jhumka (Everyone is looking at my earrings)
Quite a simple and original movement. You can perform it with your index finger, tapping on the back of the earlobe. The second option is to bring the back of a straight palm closer to the ear. The palm should be parallel to the face.
Saajan (Where are you my love?)
The simplest movement that can be seen in any Indian movie.
Place a slightly bent palm on the brow area and make small head movements from side to side. Outwardly, it looks like you are looking out for an Indian lover.
Copying
In any kind of dance, copying is the key to finding your own style. Preparation for improvisation begins with an attempt to repeat the movement you like, which turns into something completely different, invented for yourself. As examples for copying, a dance from any Indian film can serve. Films up to the 80s and 90s were built on the practice of classical Indian dances, later masterpieces already represent the fusion style, Bollywood. You can also watch other dancers whose technique you like. Not being part of a dance team, you can watch the competitions that take place in your city or on TV and on the Internet. On our site there is also a video with examples of Indian dance.
Take up belly dancing
Many contemporary dancers draw their inspiration from ballet. But for the development of plasticity in Indian dance, belly dance is more suitable.