I learned how to dance in 30 days
Can I learn to dance at 30?. What stops many people from learning to… | by Evgenia Budrina
I hate going to the gym. Running is too boring. Whatever I start I drop halfway..
Sounds familiar, right? I was thinking the same way until I took up dancing at the age of 32. In this article I will talk about what stops many people from learning to dance after 30 and what to do to become a good dancer. Spoiler: it's not because you're not stretched or fit enough.
I have always been attracted to dancing. I tried many things: ballet, ballroom dancing, salsa and pole dancing. I took all of these very seriously, trained a lot and… still dropped it. Here's why.
Each time I was sort of blaming myself for such a serious attitude to dancing at my age. This was the thinking in my head: "Why the hell did you decide that you're going to succeed? You are too old. Even those who start at 5 years old don't all make it. Why do you spend so much time doing something in which you will never become a pro? Your life is writing, you're an introvert, stop dancing and focus on sitting in front of the laptop".
Me being an adult and my serious (almost professional) attitude to dancing didn't really come together in my head. And I stopped dancing for 5 years.
When I was 30, my son was born. I needed to get in shape after my pregnancy. And I started the "normal" fitness routine. The one "normal" people do: running, training at the gym, crossfit etc. And… realized that I cannot keep doing it for longer than 6 months. I was just enormously bored. I felt like I was wasting my time.
That's when I remembered my childhood and ballet classes I took as a kid. I googled "adult ballet Moscow", clicked on the first link in the search results and in 2 days I already was at my first class. I was 32 years old at that moment.
I was going through some tough times at that moment and those ballet classes became my creative outlet. I felt like I finally found my true self. And I realized that if I drop it now, I'm never going to succeed in something I love the most in my life. Did I want this? My answer was — 100% NO.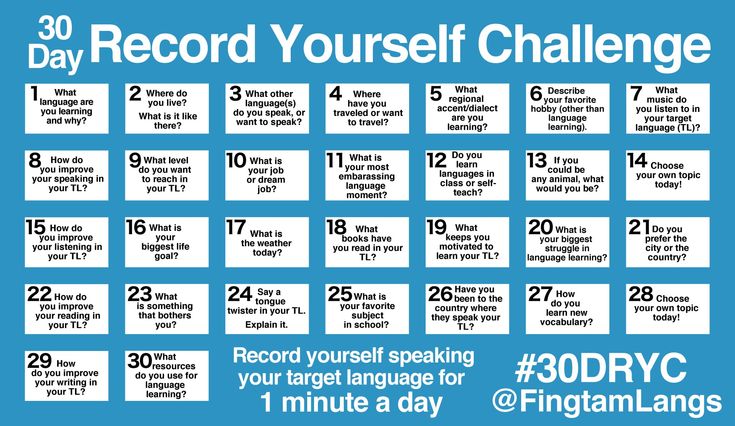 Me stretching at home.
The answer to this big question is "Yes, but…". Yep, that's exactly how the answer sounds. As you see it has two parts. And the second part is more important than the first one. Let me explain.
Yes. You can become a good dancer at any age, if you train smart and a lot. It looks easy. Just go to dance classes four times a week. Just add some stretching and Pilates. Also just add a couple of strength training classes to make sure your body looks even better. And don't forget to train at home .
But… If you're over 30, all of the above is much more difficult to implement than if you're, let's say, 5. It is really hard to switch your adult brain to this "just do it" mode. Even if your job is easy, you don't have kids, you have plenty of free time, and you're doing OK financially. When you're 5, you don't have to think much: your mom just takes you to your dance class. When you're 30, you do think a lot, weighing all pros and cons. Add to that your mood, motivation, outside triggers ("oh my friends are calling me for a drink!"). It's not easy to persuade your adult brain to put so much time, effort and money into "just a hobby". Even if you're so in love with it.
There are many examples out there of the people who started dancing late and still made it. They became either good or really top dancers. But the thing here is not about their talent or some special inborn physical qualities. It's about this "But…" thing. The "change your brain" thing.
Here is a list of the things that can help you make it in dancing and become as good as you can. They can help reset your brain in a way that it understands that dancing makes you your true self. And that is exactly why it is really worth spending so much time and effort.
Take it as a given: serious attitude = great achievements. I know, your brain is always trying to put other things above your hobby. Your brain be like: "running is free, why spending so much money on ballet classes?", "rather than doing those clumsy steps at your dance class, work some extra hours to promote yourself".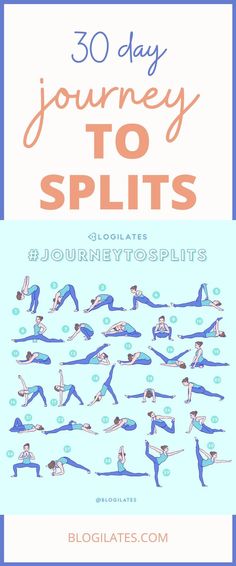 As if saying that serious things in a "normal" life = work, family, friends. If there is all of a sudden dancing on this list, it's just a bug in the code.
But guess what? There is no bug. Because there is no code. You can set your priorities the way you want them to be. Who said that hobby is something you put last on the list? Go to classes every day if you want. Dance in the kitchen with your kids. Don't blame yourself for this. Life is not only about work, family and friends.
Me trying on a new ballet skirt.
I am 34 years old. I am doing ballet, African contemporary and seriously planning to dig into popping style. It took me years to find who I really am and what I want in dancing.
Whatever I tried, there was always a thing that was bugging me. In salsa I didn't like to depend on a partner (on the fact if there will actually be one for me at a class). In pole dancing I really felt awkward about the sexual vibe of the whole thing.
So I always quit. At a certain point I started to blame myself for always quitting but couldn't help it anyway.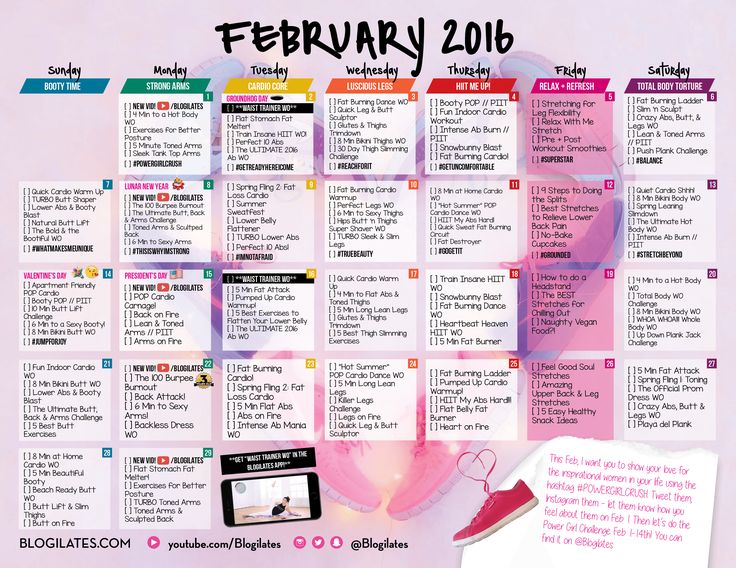 And then I realized that I should not fight my own feelings. Instead, I should embrace with them. I figured out what I wanted in dancing: serious attitude, no sex vibes and no dependence on other people. That is how I fell in love with ballet.
My advice is: don't stop if you don't like it. You can always change the style, the coach, the studio. It's much easier to train a lot when you like what you're training;)
After a ballet class in Bangkok.
Here is my story. I had ballet classes 2 times a week and it wasn't enough. I desperately needed to switch to 3 or 4 times and I had no clue how: I had my business, family and also needed some time off from all of this. And I couldn't just cancel my work and family plans because of ballet.
So I figured out a so called "spontaneous" approach. My schedule was flexible as I didn't depend on the office hours. So every time my meeting was cancelled or my husband had some free time or my mum came to visit — I rushed to my ballet studio.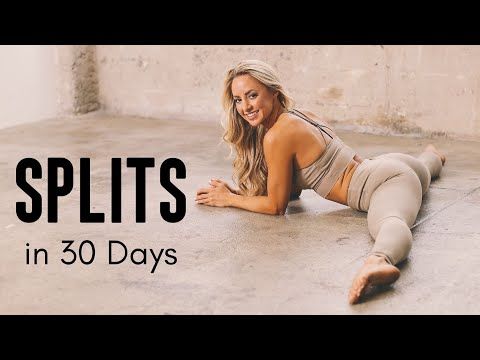 It didn't always work perfect, but overall I reached my goal.
There is no such a thing as the approach that fits everybody. Some people are totally OK with 6 a. m. classes, some can perfectly train at home when kids are asleep, without having to go to class. Choose the style of time planning that fits your life.
To be really into dancing doesn't only mean going to classes. It is also a lot of thinking through it, reading blogs, watching tons of videos, dreaming, regretting… One day you wake up and understand that you had an overdose of dancing. Yep, an overdose of something that you're so in love with.
A couple of years ago I watched too many of Diana Vishneva ballet documentaries. And I had a big trouble believing in myself after seeing Diana perform and train — a perfect fairy-tale creature, almost ideal. I thought of myself as so clumsy compared to her. It took me weeks to start believing in myself again.
That's why I decided to add something else to my passion.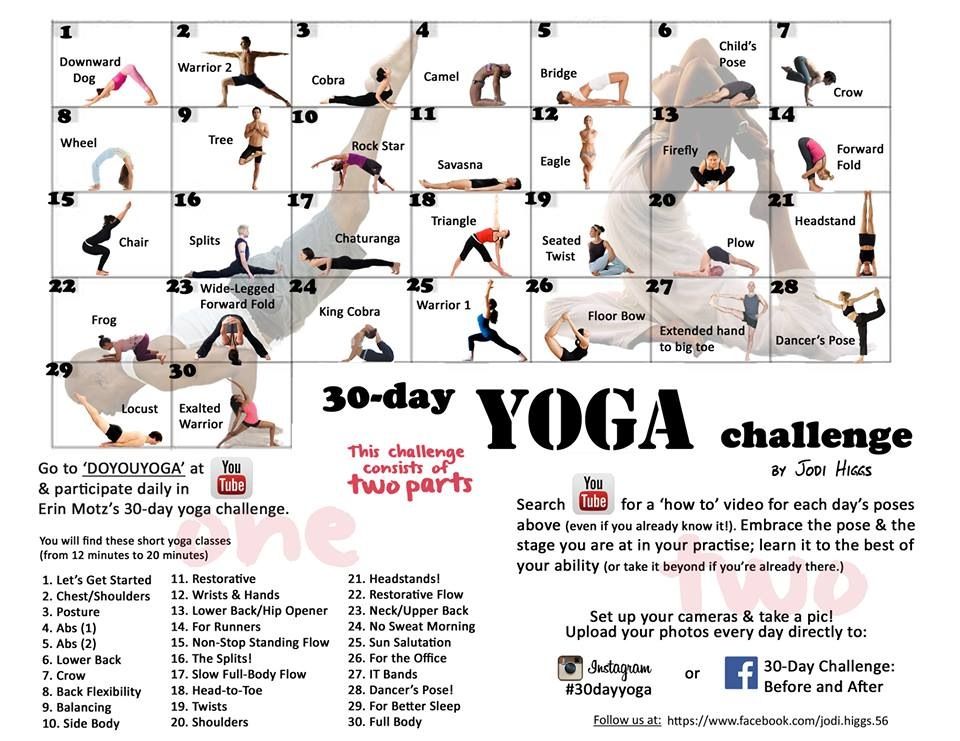 I started doing Muay Thai as pure fitness, to keep in shape. This gives me an opportunity to take a plunge into another world and to even start missing dancing. This is my small trick of never losing motivation for dancing :).
Author — Evgenia Budrina. I am a dance enthusiast from Russia.

I started doing ballet at 32. In my blog I write about and for those who started dancing as adults and take it seriously. Personal stories, failures, life-hacks and thoughts.

My Instagram — @_a.dancer_
5 Dance Tips For Picking Up Choreography Fast
Being able to pick up choreography fast is something you can train and get better at.
So even if you feel defeated from not being able to keep up and falling behind in class, don't lose hope!
Use these tips each time you learn a piece and you'll notice how you're able to pick up choreography fast, without trying as hard.
1. DON'T watch the choreographer
Do you have a habit of staring straight at the choreographer when you learn, mirroring their moves every time they demonstrate?
And then, once you dance without them, you probably feel lost and confused.

In order to pick up choreography fast, you have to get your body to get used to the movement.
Learn with your eyes, but practice with your body.
This means studying the choreographer first to properly understand their movement, execution, and timing, but not relying on them to regurgitate the piece.
Push yourself to reduce the amount of times you watch the choreographer before you try it without watching them.
You'll start to pick up choreography fast by taking the training wheels off (not watching the choreographer) earlier in the class.
2. Mess up, then move on
The choreographer is in control and sets the pace of things in a class, but sometimes you can't keep up.
Maybe there's that one move or combo that keeps messing you up.
Which makes you keep reviewing it again and again, missing the next move, and then the next...
We have a tendency to be fixated on trying to execute every single move perfectly, but sometimes you have to settle for "close enough" and move on.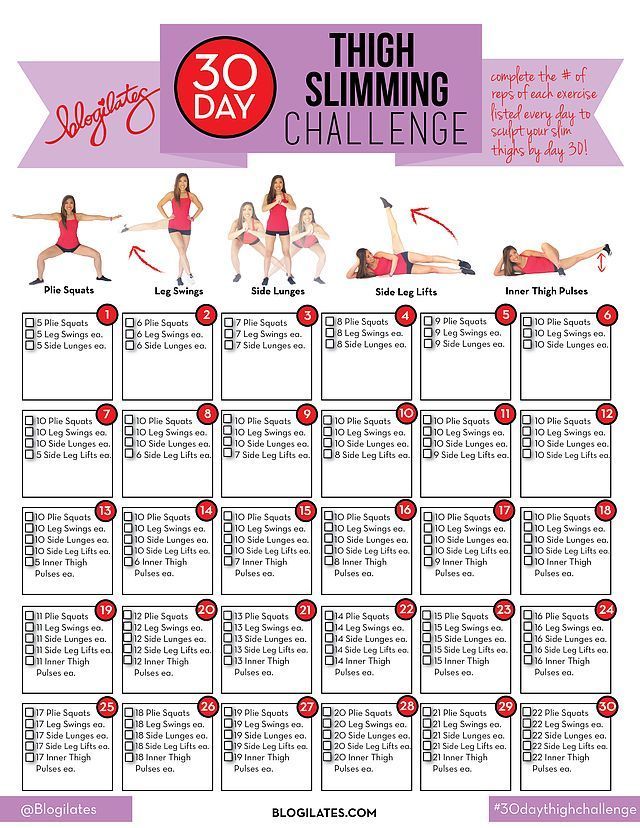 You can always come back and improve upon it later.
Go over what you need in between gaps of instruction to make the most of your time, but don't let it stop you from learning the rest of the piece.
3. Don't dance and
just
watch
This is a little counter-intuitive... Don't dance?? In a dance class?????
However, sometimes there are details your eyes can catch that the choreographer won't explicitly teach.
If they were to explain every single little detail you're supposed to be executing, then classes would take days.
So catch your breath for a second and really watch what the choreographer is doing.
Not only will you pick up choreography fast, you'll learn to embody the mood, timing, and character much better – which are more important than the exact body placements, anyway.
4. Take multiple classes in a day
When it comes down to it, the ability to pick up choreography fast does require your brain to do some training.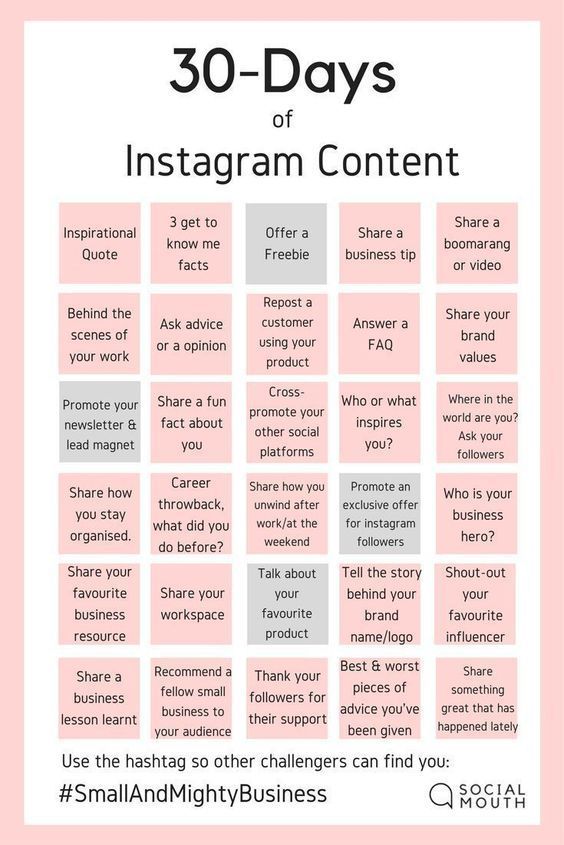 Taking multiple classes is a huge strain mentally and physically, and that's the exact how it teaches you to pick up choreography fast.
‍Don't live around any studios? No worries. Here's How To Learn Dance With No Dance Classes In Your Area
5. Expose yourself to more styles of dance
There are those moments when you get stuck on a move that everyone else seems to get...
Maybe it's a Loose Leg or a Hip Hop groove – but you're not trained in that style.
In order to pick up choreography fast, it helps to have an expansive range of dance vocabulary.
Being comfortable with moves from different styles will make it much easier to pick up choreography fast because those moves are already ingrained in your muscle memory!
So practice and perfect any moves you come in contact with, because you'll never know when they'll come up in another combination.
Clay and Jessie give more tips on how to pick up choreography fast – watch this video!
Did these help you out? Have your own tips to learn choreography faster? Leave a comment below!
How did I learn to dance in just a month?
Is it possible to learn to dance in a month? Moreover, so that the girlfriends would be envious, the guy himself ran with you to latina, and did not present the absurd argument "I'm straight", the grandmother shed a tear when she saw you in a dress, and so that pride bursts out of you. Yes, easily! At least that's what I was told in "Evgeny Papunaishvili's School of Dance" ( "SHTEP" ), when I came to class in not at all dance "reeboks", loose trousers and with a quasi-mod posture (but, of course, full of enthusiasm) .
---
"On the 17th of December we have a ball. We are striving for this date ", - the teacher Kirill told me, in whose arms I was immediately identified.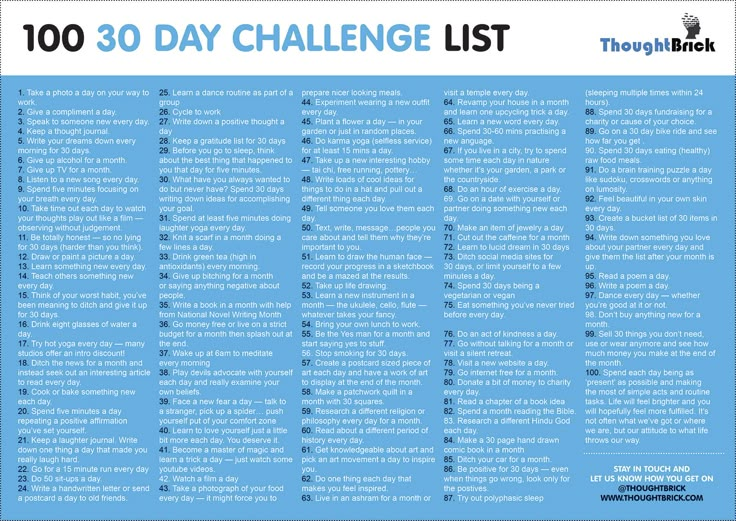 November 15 was on the calendar.
The ball is held at the school every six months: teachers and their students participate in it - they demonstrate the program that they managed to learn during this time. Everything is serious: you are preparing a full-fledged number (of any direction), looking for a dress and shoes.
Own dance school choreographer Evgeny Papunaishvili opened in 2012 in shopping center "Pike" , and later (in 2014) another one appeared - in Novinsky passage . Training takes place in a club format: you buy a subscription ( for three months, six months or a year ) and you can attend any classes, master classes and parties. And at school, you can easily meet some star: Gluk'oZu , actress Svetlana Ivanova or popular blogger Sasha Spielberg .
Lessons can be either individual or in a group. And if you don't have enough skills, contact a teacher who will pull you up in dance technique: female plasticity, for example (I still have to do this, otherwise I'll have to come to terms with the fact that my partner is more flexible than me).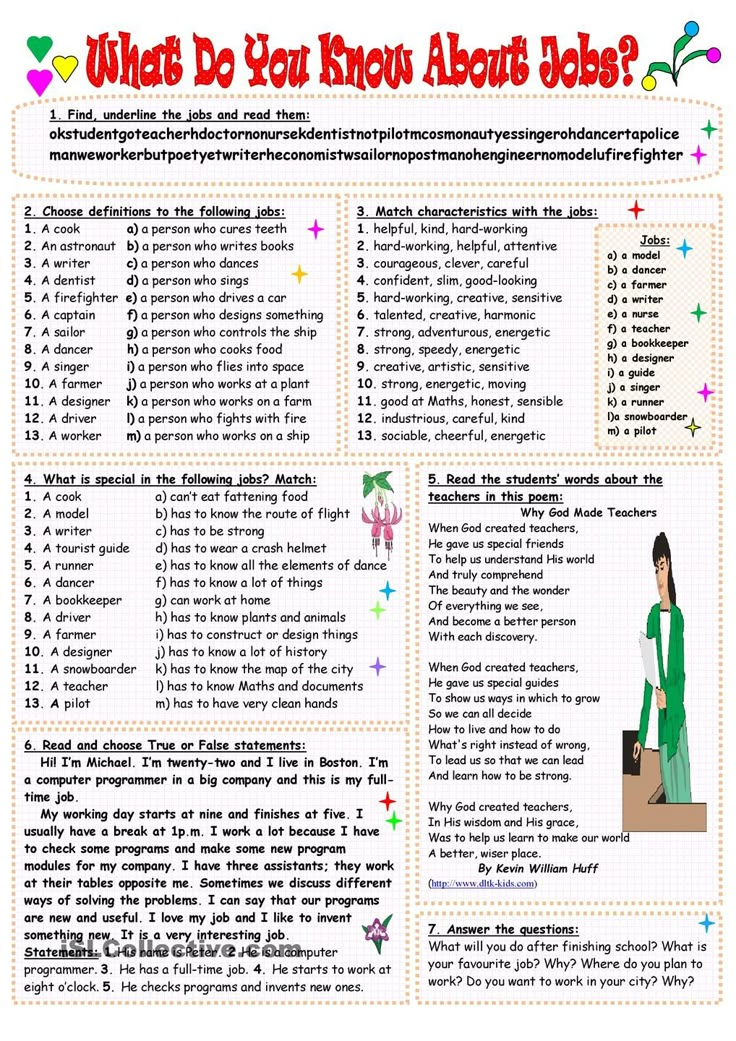 I chose ballroom dancing for this project because I did it as a child. True, it didn't work out for us: an injury, tears, and then the teacher goes on maternity leave, and I change my partner with a strange hairstyle for the basketball section. And it was scary to go back.
Since then (no matter what kind of sports I do), I have become attached to ballroom dancing with all my heart. You can't explain it: you forgot your steps, hands, posture (partner's face), but you still remember the sensations that you experienced on the floor. So I was lucky enough to reproduce them.
So, after recovering my memory, I had to choose a dance for the ball. This teacher did for me - and was not mistaken. I have been in love with rumba since childhood, but with bachata (this is a dance about parting with real Latin American passions), the elements of which will be in the performance, I was familiar only through hot videos at YouTube .
And although I remembered the rumba steps, at first it was scary and difficult to do them - the body simply did not obey.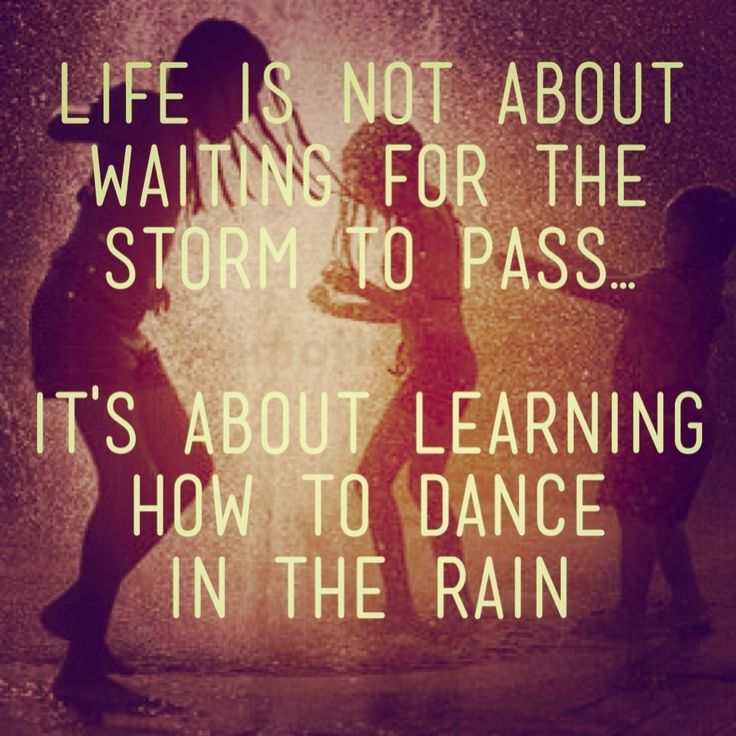 My internal Pinocchio , who did not want to unbend under any circumstances, rebelled.
Our schedule turned out to be unstable: two or three times a week, and on weekends. But it turned out that tearing yourself out of the usual mode in order to rush to the lesson (even if late) is a great pleasure.
Any dance is filled with some kind of story. In our case, the story will be about feelings, but not simple ones (although is it really easy with them?).
"A dance number is not just a learned choreography. This is dramaturgy. So we will show this dramaturgy, fill the dance with feelings that every person is familiar with. You just need to reproduce them, not be shy, and make people believe us" , says my teacher Kirill Kepper (21).
And for this you will not only have to play a story, but rather relax. With this (except for posture) I have the biggest problems. After all, any dance is built on relaxation, no matter where you perform it (in karaoke under Lepsa or on stage with Channing Tatum ).
But instead, I begin to be shy, pinched and giggle.
Kirill , despite his youth, is already a veteran in ballroom dancing. His class is the highest - S (this is not just a professional, but a real master of international level). And he taught until "SHTEP" for five years in other schools - and when did he manage to do everything? So I was in good hands.
In "SHTEP" he has been teaching ballroom, Caribbean dances and Argentine tango for a year now.
"I love projects – I am for any movement. Especially when you need to put a number in a short time. There is also interest in what you prove - every person, no matter what age he is and no matter what he does, can learn to dance, and this is not as difficult as it seems at first glance ".
By the way, dancing is a great way to boost your self-esteem. And not only because the body is in good shape (and you suddenly begin to feel it to the tiniest tendons), but also because an endorphin explosion occurs in the body, which does not allow you to be sad (even if there is an apocalypse at work).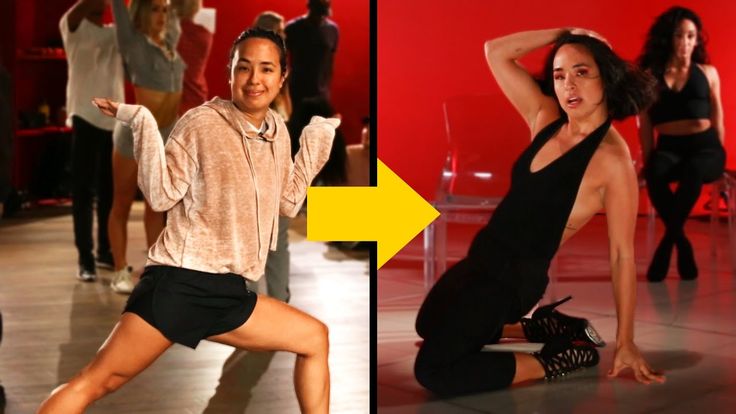 This is not a chocolate bar that you eat, rejoice and forget. And then you'll also be upset that jeans are only fastened when lying down.
At some point, I started to feel like Richard Gere from the movie Let's Dance ( Jennifer Lopez is still a long way off, unfortunately). After dancing, I want to dance more, and not fall asleep exhausted. And yes, I already automatically do the "eight with the hips" when I talk on the phone, and repeat the learned bunch at lunchtime - it will suddenly be forgotten. You also control yourself when you slouch, you notice that penguin hands turn into beautiful ones, you discover outstanding collarbones and a long neck, because of which your grandmother prophesied a career as a ballerina in childhood.
In general, if you suddenly think that for self-confidence you need a prince who will fill you up with compliments, but he is still not there, exhale and go to the dance (you will praise yourself, well, or a teacher when you made a beautiful turn ).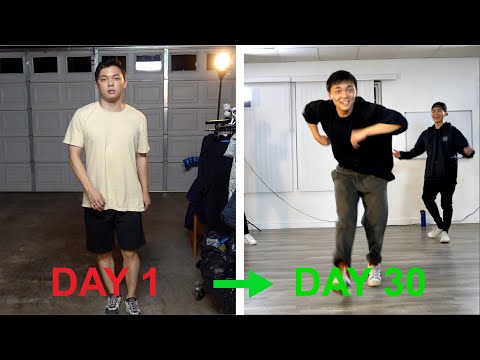 Each new learned and practiced movement is some kind of holiday! Because even 10 minutes ago you thought that you would never be able to do it. And here is such progress!
So from Quasimomode in Reeboks (later I'll need special ballroom shoes) I'm gradually turning into someone prettier.
And here are our first results.
Nastya Chupina. Video: Victoria Tanes
7 tips for those who want to learn how to dance
September 9, 2020Reno5Life
Dancing is a great way to make friends with your body and gain self-confidence. And yes, they can be mastered at any age.
Share
0
1. Choose your style
The idea here is the same as for sports: if you secretly hate yoga or iron exercises, you are unlikely to go to workouts week after week. To achieve noticeable progress in dancing, a beginner will have to practice a lot and regularly, so it's better not to torture yourself and choose a direction that really ignites.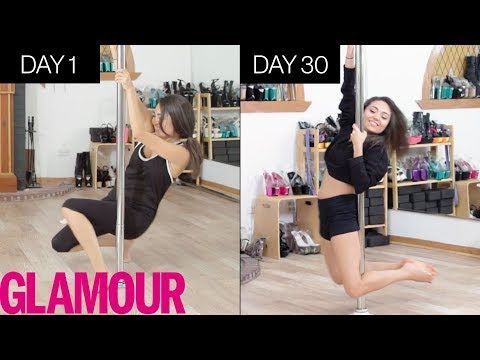 You can focus on the music that you like - you need to catch the drive from movements to it. It is music that forms the style of dance and its energy, so decide what is closer to you: for example, funk lovers should try popping or locking, folk fans may like Irish dancing, and if you respect jazz, swing and everything like that, take a closer look at lindy hop.
Another criterion is the nature of the movements. Some are closer to dynamic, as in hip-hop, others are smooth and sensual - for this in tango. There are also health restrictions to consider. So, twerk is not suitable if there are problems with the lumbar spine, with sore knees it is better not to get involved in shuffle, and it will be difficult for an aged person to master house.
2. Set a goal
Photo: Iakov Filimonov / Shutterstock
You can start dancing at any age, but it's important to keep in mind why you started it in the first place. It is perhaps too bold to expect that in half a year of classes it will be possible to reach the level of international dance championships from scratch.
But if you want to try dancing in order to develop plasticity and learn to feel the body better, great, go ahead.
Don't expect everything to work out the first time. When you learn from scratch, difficulties are absolutely normal, the main thing is not to score in classes. Over time, both the correct posture and a beautiful gait will be developed, and as a bonus you will also get self-confidence - with freedom of movement, freedom from complexes will come.
3. Don't forget about sports
Some dances in themselves make for a good workout. A vigorous shuffle will replace cardio, and a break can give a load to almost all muscle groups. And yet, without preparation, it will not be easy. A more or less good stretch is needed in any type of dance, and, for example, strong arms and strong abdominal and back muscles are also useful for pole dancing. You can combine dancing with strength exercises, but you need to give the body time to recover and not plan classes in a row, but allocate at least a day of rest between them.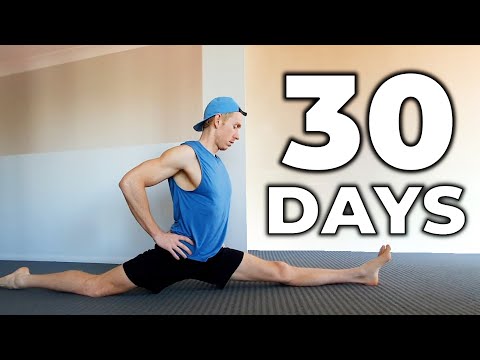 And don't forget to warm up before dancing. So that the training does not end with an injury, the muscles and joints need to be prepared for the load. You can allocate 10–15 minutes for a warm-up, it should include simple articular gymnastics (at least elementary rotational movements of the shoulders and knees), tilts and dynamic stretching.
4. Take some lessons from a trainer
Especially if you have never danced before. Those with experience can learn new styles at home with video tutorials, but that's because they already know how to control their bodies. Beginners are unlikely to succeed, but disappointment in themselves and demotivation are guaranteed - if you can't repeat elementary movements, then there's no point in doing it.
Nothing really strange here. Without preparation, it is difficult to just take it and start moving freely. At least the basic elements are better to master under the guidance of a pro, and when you feel that you are coping, supplement these lessons with home workouts.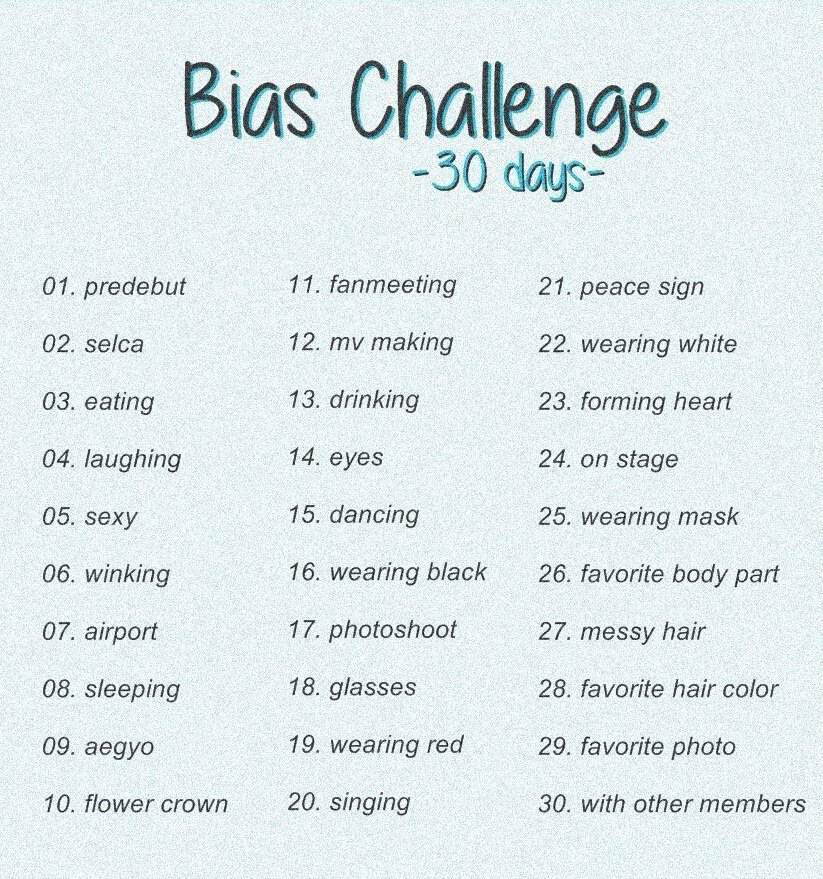 5. Learn something new in every class
When you repeat the same set of exercises and movements over and over again, classes turn into a good way to pass your free time, only you can forget about progress. Acquaintance with new elements is the same mandatory part of any workout as a warm-up. It doesn't matter if you work with a mentor or on your own.
Do not immediately try to copy cool dancers. First, study the basic movements, then try to combine them into bundles until you hone them to automatism, and then experiment and improvise, creating something new based on familiar elements.
6. Record yourself on video
You don't need to record the entire workout from the warm-up on, it's enough to record only those moments with which you have problems. These can be separate movements or bundles that are not given in any way. Review the video and, if possible, objectively assess what is wrong: perhaps there are technical problems that are difficult to notice in the process.
When you understand what's wrong, try to repeat the movement and record it on video again - and so on until you achieve a good result.
This approach will help you find errors and track progress. You can not even limit yourself to memorized ligaments, but improvise - then see how it looks from the outside.
7. Find like-minded people
Photo: Iakov Filimonov / Shutterstock
If you need an extra reason not to miss classes, then meeting new people can be a good motivation. It is easier here for those who train in a group. Often the dance school becomes the center of a close-knit community, where people come not only for the sake of classes, but also just to spend time together at dance parties.
Finally, the more partners around, the more experience. Do not limit yourself to dancers of your level of training and practice with those who are stronger or weaker than you. In the first case, you will be able to improve your skills, and in the second, you will try yourself as a coach - this, by the way, is a good way to learn to take more initiative and understand the very principle of movement in dance, and not just memorize the alternation of chords.