How to dance exercise
18 Dance Workout Videos on YouTube to Shake Up Your At-Home Cardio
Fitness
Shake up your at-home cardio with these picks from the pros.
By Emily Shiffer
MyMicrostock/Adobe Stock
If your at-home workout routine has gotten a little stale—and to be honest, many of ours have—trying some dance workout videos at home can help breathe a little new life into it. Not only is it just plain fun, but it can also provide a bit of a mental boost too.
"Dance is a form of full-body expression, which is why dance workouts are such a great way to relieve stress," physical therapist Laurence Agénor, P.T., D.P.T., C.S.C.S, a barre, Pilates, and dance instructor in New York City, tells SELF. "A dance workout is rooted in the music. Music and coordinated movement are incredibly therapeutic.
Dance allows you to get into your body and out of your head, all while expressing your creativity and grooving to the beat."
And while you may not be able to catch your favorite dance class in-studio right now, there are still tons of options for you online. Yep, you still can get in a great cardio workout without going to the gym or studio, even if you don't want to run, walk, or bike outside, or do HIIT workouts in your living room.
"The convenience of being able to get up from your desk and sweat it out without leaving your home is unparalleled," says Agénor. "A dance workout is a fun and effective way to break up your day when working from home and boost your endorphins to the rhythm of the beat."
If you're new to dance workouts or aren't tied to a particular workout app, YouTube can come in clutch for tons of dance workout videos—whether you're looking for quick, one-song routines or a full dance workout.
"YouTube has a variety of dance-inspired workouts that you can choose from depending on your mood and time restrictions," says Agénor.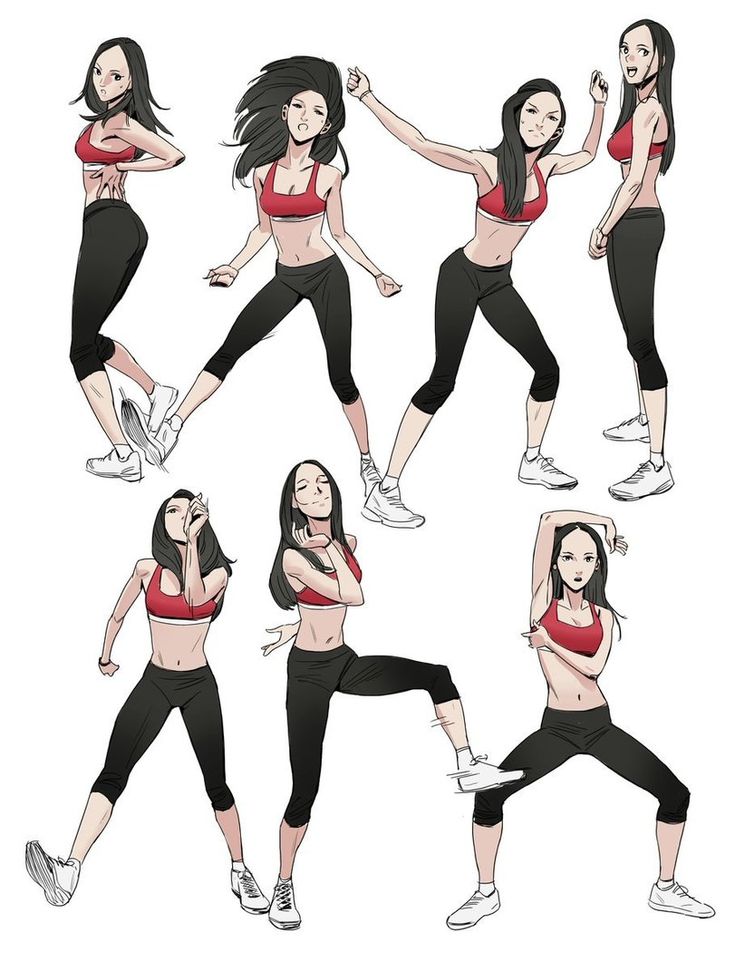 "The best part is, they're all free!" Huge win.
Here are 19 dance workouts you can try to boost your mood and get you sweating.
1. 30-Minute Island Vibes Cardio Dance Workout With Raquel "Rocky" Horsford
Length: 30 minutes
What to expect: A high-energy Caribbean-inspired dance workout.
"As a physical therapist, I have many clients who have gotten injured from doing workout videos at home. As a result, I look for instructors that provide a proper warm-up and cool-down to reduce the risk of injury. I'm also originally from the Caribbean, so any island-inspired workout really boosts my energy! This Island Vibes Cardio Dance workout by instructor Raquel Horsford is great for beginners, encompasses feel-good energy with attention to form, and will leave you feeling uplifted and accomplished when you're done." —Agénor
Try the workout.
2. 40-Minute Reebok x Les Mills BodyJam Workout
Length: 40 minutes
What to expect: A higher-intensity choreographed dance workout with actress Nina Dobrev.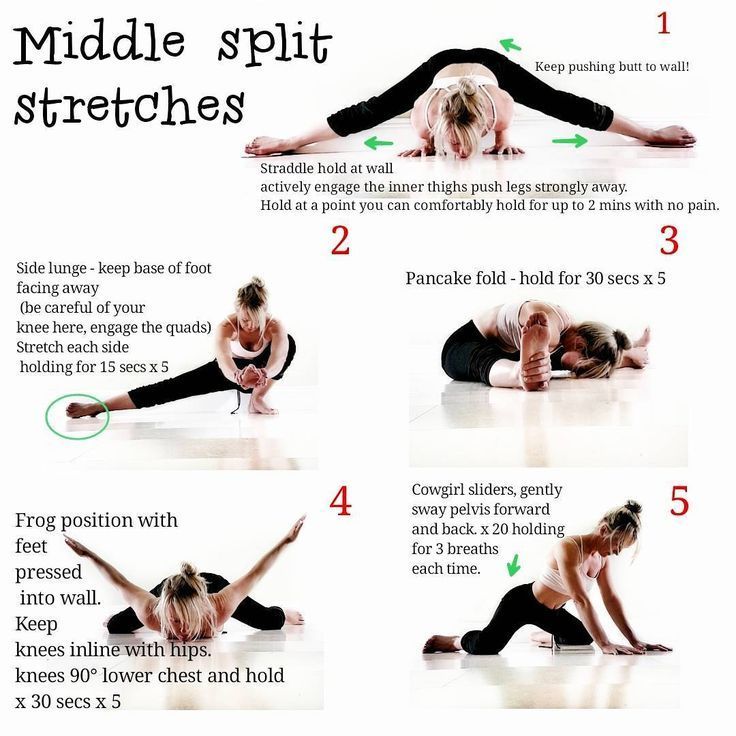 "You'll learn choreography from not just one, but three different instructors. This workout is more for the advanced beginner. However, each choreographed section repeats itself many times before blending together into a seamless dance routine. Actress Nina Dobrev is dancing with you the entire time, adding to the novelty of having a celebrity work out with you!" —Agénor
Try the workout.
3. Afrifitness No-Equipment African Dance Workout
Length: 20 minutes
What to expect: An African-inspired dance workout to get you sweating and your heart rate up.
"Afrobeat lovers, check out Afro dance fitness instructor Rachael Okesola, creator of Afrifitness. Her movement and music selection are always on point, and the moves are easy to follow and will help you work up a sweat in under 30 minutes—you can look forward to a full-body workout. You'll also want to download her playlist to keep you pumped up throughout the day.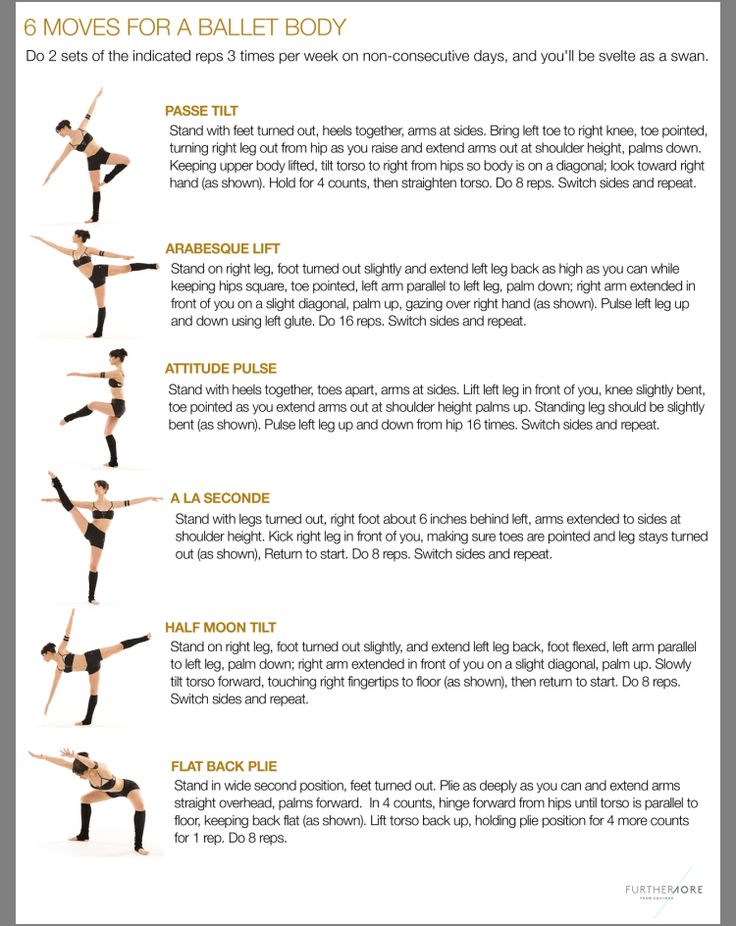 " —Agénor
Try the workout.
4. TikTok Dance Party Workout
Length: 14 minutes
What to expect: A quick dance cardio workout to four super-fun songs: "Savage Remix" by Megan Thee Stallion featuring Beyoncé, "Level Up" by Ciara, "Yummy" by Justin Bieber, and "Cool Off" by Missy Elliott.
"Kerrington Johnson brings you heart-pumping moves to Top 40 tracks. The dance moves are simple and straightforward. Guaranteed good vibes for the day!" —Agénor
Try the workout.
5. 30-Minute Hip-Hop Glutes and Core Workout With Mike Peele
Length: 30 minutes
What to expect: A choreography-based hip-hop class with core and glute exercises.
"Hip-hop dance lovers, look no further: Mike Peele is motivating and energetic, and he actually uses current music for his workouts. This choreography-based dance workout is best for individuals with at least a bit of experience with dance or dance fitness.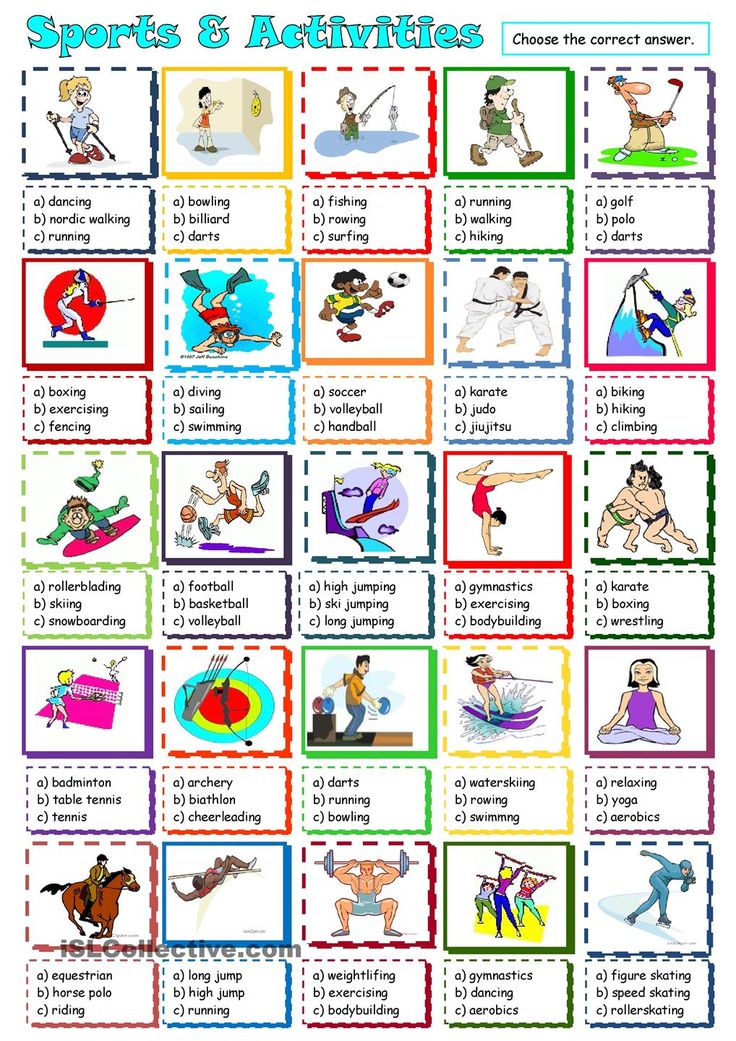 The last eight minutes are dedicated to strength training moves like squats and planks, in addition to a cool-down to really round out your workout." —Agénor
Try the workout.
6. Afrobeat "Don't Rush" Challenge Workout With Cacao Culture
Length: 4 minutes
What to expect: A choreographed Afrobeat dance to "Don't Rush" featuring Headie One by Young T & Bugsey.
"This dance workout is fun and simple. Every dance tells a story—it's not just an exercise, but an opportunity to learn about other cultures if this isn't your own. This is engaging, upbeat, and great for anyone trying to learn more about Afrobeat dance." —Melody Afkami, CEO and founder of Melody DanceFit in Austin, Texas
Try the workout.
7. Zumba "Booty Wurk" Workout With Mallory HotMess
Length: 4 minutes
What to expect: A choreographed Zumba dance to T-Pain's "Booty Wurk.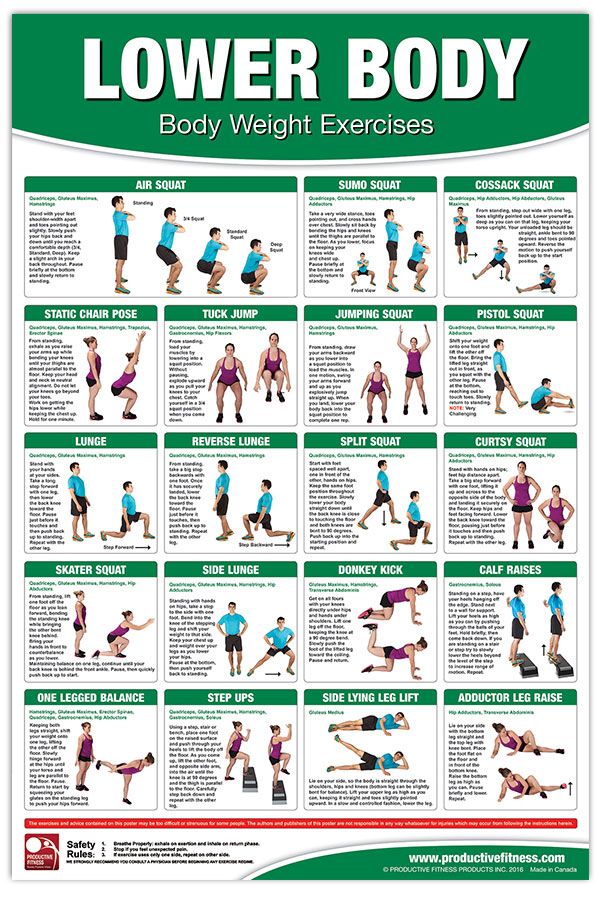 "
"This video is one of the first dance fitness dances I ever did, before I started my own company. It is best for people who love dancing to hip-hop but are beginners. It's an old video, but this choreography is so simple and fun. You can't help but smile and laugh while doing this one!" —Afkami
Try the workout.
8. 15-Minute Kukuwa African Dance Workout
Length: 15 minutes
What to expect: A quick, high-energy African dance workout that combines music and dance moves from all over Africa, including Malawi, Mali, and Zimbabwe.
"I love Kukuwa because it always gets my heart rate up, the music is infectious, and the bottom line is, it's fun, fun, fun. If you like high-energy dance workouts where you will move your body nonstop and sweat, you will love Kukuwa." —Krista Martins, founder of Wukkout! Caribbean Dance Fitness in Brooklyn
Most Popular
Try the workout.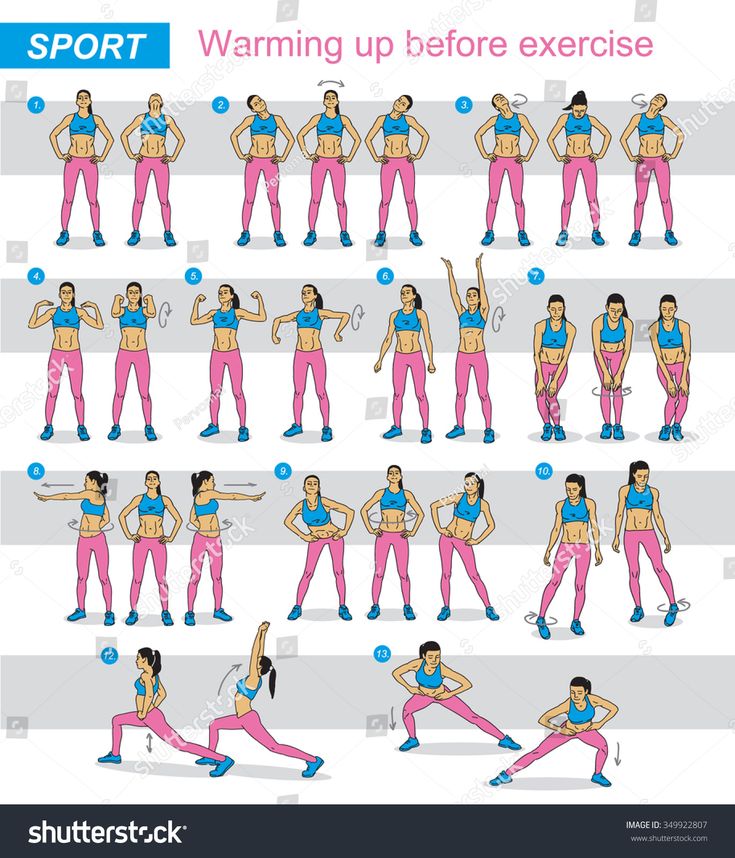 9. Afrifitness Afro Dance Workout With Rachael Okesola
Length: 18 minutes
What to expect: An African-inspired dance workout with high-energy music and moves.
"I love dance fitness. This video is a full-body workout, leaving no muscle behind. It's high energy and the moves are so unique! I love Afrobeats!" —Chasi Jernigan, a plus-size fitness instructor in Wetumpka, Alabama
Try the workout.
10. 30-Minute Dancehall-Inspired Workout With Fit by Ashley
Length: 30 minutes
What to expect: A Jamaican dancehall-inspired dance workout.
"You do not realize you are working out in this video. You can do the bare minimum and will be dripping sweat! The moves are for dancers and non-dancers. If you are a dancehall or Soca lover, you will love it." —Jernigan
Try the workout.
11. 40-Minute Dance + Boxing Workout With Deja Riley
Length: 40 minutes
What to expect: A combination of dance and shadow boxing for a high-energy rhythmic workout.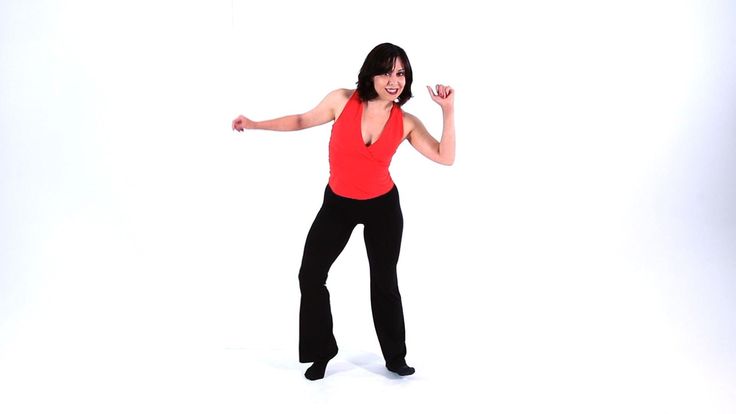 "Deja Riley has created an incredible hybrid of dancing and boxing, so it really appeals to all fitness interests and levels. It's a total-body workout, yet is so much fun! Deja's energy is magnetic, and she cues really well so that her students can follow her perfectly. The moves are doable for just about anyone. One minute you're throwing a hook, and the next minute you're doing a body roll or a two-step. She also includes an abs section, which is so important. A strong core leads to long days of dancing!" —Stacey Beaman, cofounder and instructor of PlyoJam Dance Fitness in Los Angeles
Try the workout.
12. 40-Minute Hip-Hop Fit Workout With Mike Peele
Length: 40 minutes
What to expect: A total-body hip-hop workout that will get you sweating and grooving.
"Mike Peele teaches killer hip-hop combos and really breaks them down so that his students can learn and follow along. Mike adds one 8-count at a time so that you build on the previous combo.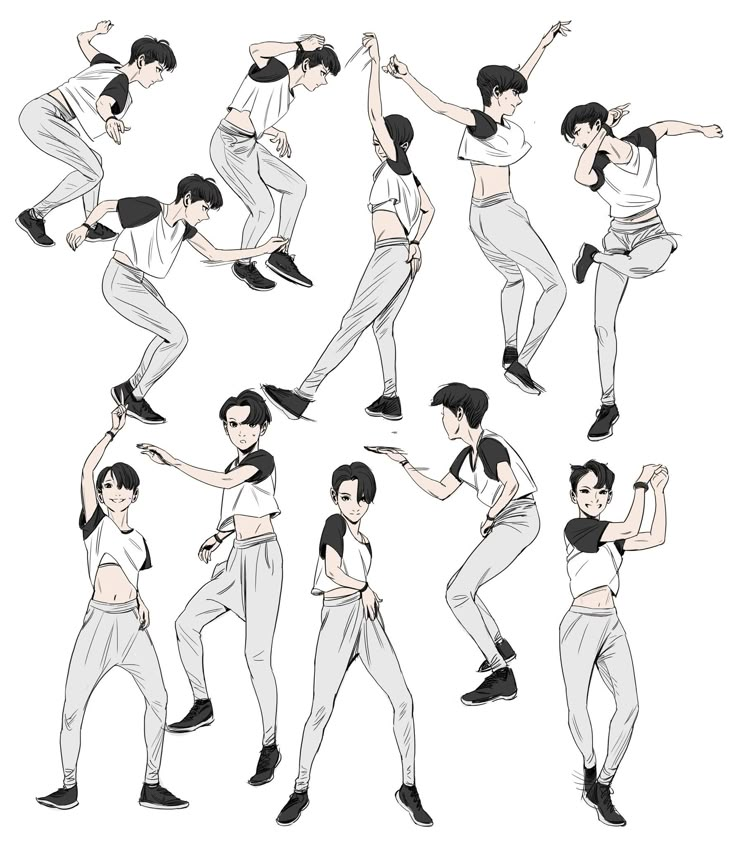 You will be breaking a massive sweat, but having fun the entire time. Mike is fun and personable, which makes it even better, and his backup dancers show us how it's done. He uses great music, which is super motivating. You'll want to take some of these moves to the club!" —Beaman
Try the workout.
13. Socanomics Caribbean Dance Workout
Length: 48 minutes
What to expect: A high-energy Caribbean dance workout to Soca music.
"This Caribbean dance workout is freeing and fun! This is for anyone who craves good music, uplifting movement, along with a sneaky sweat. Be ready for the ultimate cardio party filled with simple choreography. The best part is you can add your own personality, flavor, and flair to make it your own." —Amanda Robinson, professional dancer, fitness trainer, and health coach in Hoboken, New Jersey
Try the workout.
14. "Tusa" Choreography With Deja Riley
Length: 10 minutes
Most Popular
What to expect: A short and sweaty choreographed workout to "Tusa" by Karol G featuring Nicki Minaj.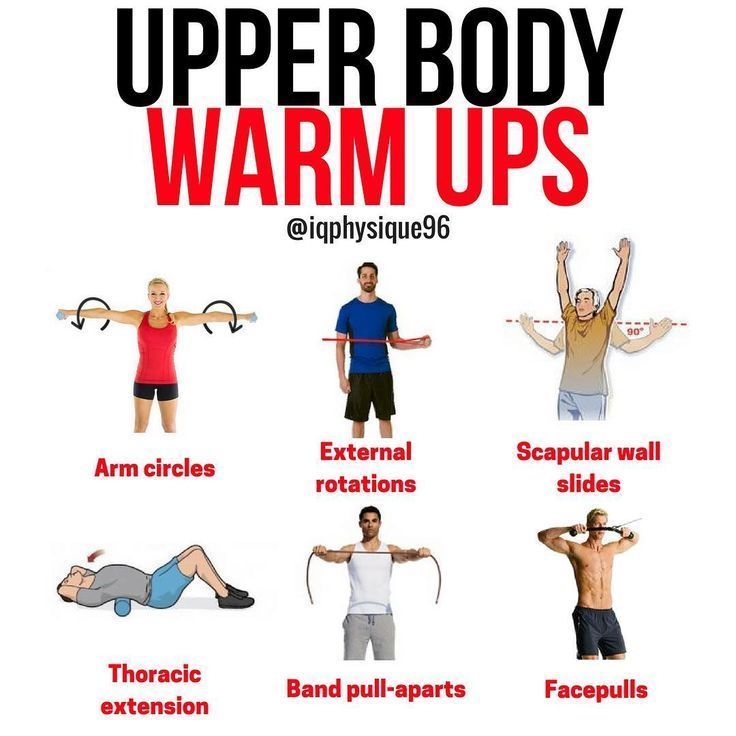 "This fire workout program combines dance and shadow boxing technique. I love it because it's high-energy, super groovy, and certainly makes you smile while you sweat. Be ready to jam out with Deja's infectious, exhilarating energy." —Robinson
Try the workout.
15. 7-Minute Easy Dance Choreography With Nikki Pebbles
Length: 7 minutes
What to expect: A simple choreographed dance for beginners to work up a midday sweat.
"Sometimes I need a quick workout that will lift my spirits and get my body buzzing. Nikki's workouts are always great and offer anywhere from 7-minute dance workouts to 45-minute strength classes. This is a quick workout that is fun and will make ya sweat!" —Jessie Diaz-Herrera, body-positive dance instructor in the Bronx, New York
Try the workout.
16. Kukuwa African Dance and Sculpt Workout
Length: 45 minutes
What to expect: A combination workout with 30 minutes of African dance and 15 minutes of bodyweight strength-training exercises like crunches, planks, and more.
"I love these dance videos because they are good for all levels, and it brings me so much joy doing them. These videos also take you on a journey through Africa without your passport. I enjoy learning about different countries and their various dance moves. I'm literally smiling the entire time! These ladies make you feel comfortable dancing, and stress that it doesn't matter how you look; it's more about how you feel after, which is amazing!" —Laci Chisholm, founder and dance instructor of Fit4Dance in Brooklyn
Try the workout.
17. 30-Minute Hip-Hop Fit Dance Workout and Abs With Mike Peele
Length: 30 minutes
What to expect: A full workout in half an hour, plus ab exercises at the end.
"I love learning these dance routines! Great choreography, and it's easy to follow along. It makes you feel like you are performing. I love his style and his energy. If I'm in the mood to listen to hip-hop music, learn choreography, and want to get a good workout, then this is my go-to!" —Chisholm
Try the workout.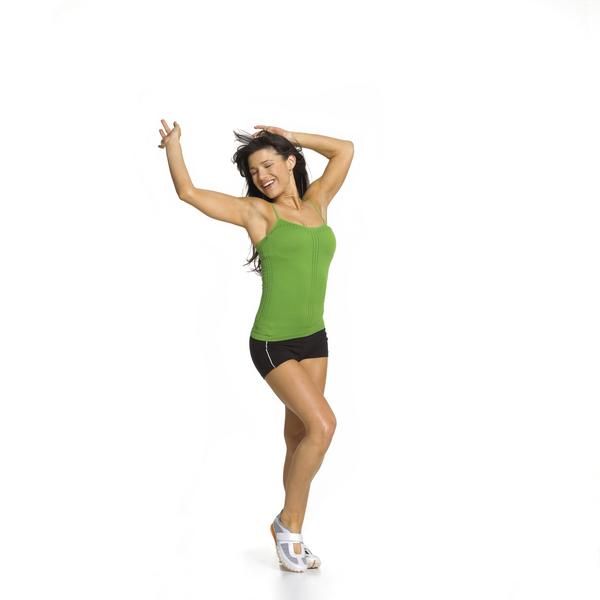 18. 15-Minute PlyoJam Dance Workout With Aminah Jackson
Length: 15 minutes
What to expect: A quick full-body cardio dance workout with songs from Shakira, BTS, Justin Bieber, and more.
"I love taking and teaching PlyoJam. It's a cardio dance mixed with jump training, but it's really your pop star moment. Meaning, you're dancing like a pop star, but training like an athlete on your own level. Dance like Beyoncé, and train like Serena, while you're dancing to your favorite songs from the radio and the club. You feel good, you feel sexy. And Aminah Jackson is amazing." —Christine Hernandez, master choreographer and PlyoJam instructor in Los Angeles
Try the workout.
Quotes have been edited and condensed for clarity.
Related:
22 Stretching Workouts on YouTube That Will Soothe Your Muscles and Loosen You Up

The 6 Best Neck Stretches to Loosen Up That Annoying Stiffness

These 7 Moves Are the Only Ones You Need to Get Strong as Hell
SELF does not provide medical advice, diagnosis, or treatment.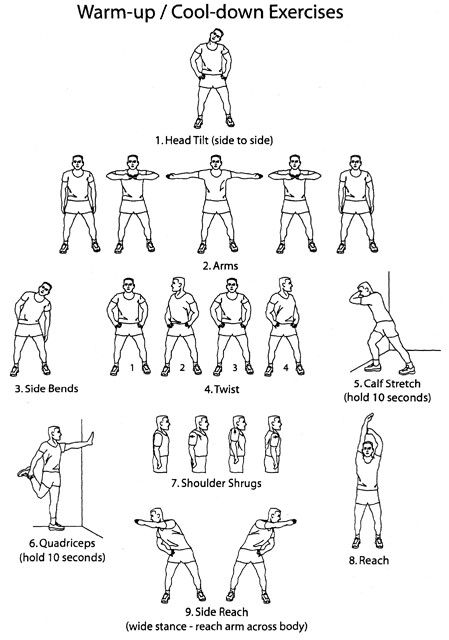 Any information published on this website or by this brand is not intended as a substitute for medical advice, and you should not take any action before consulting with a healthcare professional.
TopicsDanceAt Home Workoutscardiocardio workouts
More from Self
Ballroom, Hip Hop, Latin, and More
Written by Jodi Helmer
In this Article
How It Works
Intensity Level: Medium
Areas It Targets
Type
What Else Should I Know?
What Physical Therapist Ross Brakeville Says:
How It Works
Get ready to hit the dance floor! Dancing is a whole-body workout that's actually fun.
It's good for your heart, it makes you stronger, and it can help with balance and coordination.
A 30-minute dance class burns between 130 and 250 calories, about the same as jogging.
Sign up for a class. Your teacher will lead you through a series of choreographed steps. The focus might be on the footwork, but the series of leaps, turns, shimmies, and cha-chas engage the entire body.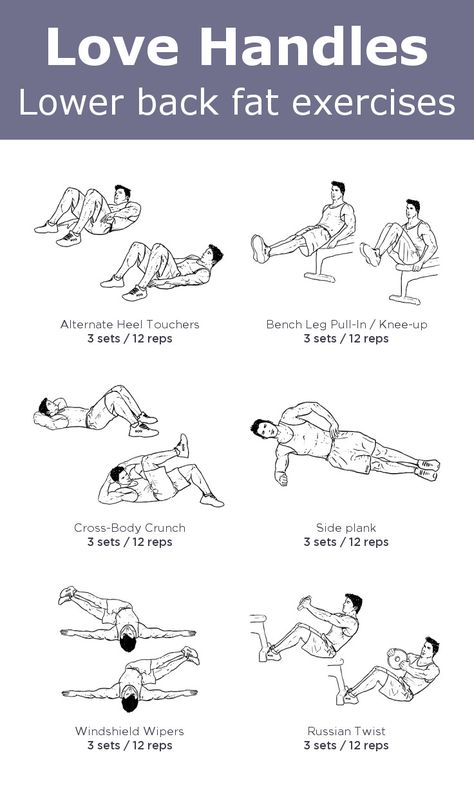 There are lots of options. With dance-inspired workouts ranging from ballroom and ballet to hip hop and club dance classes, you'll never be bored!
Intensity Level: Medium
The intensity depends on the type of dance you choose. Fast-moving dance styles like hip hop and salsa are more intense than slower dances like the tango or waltz. All of them will use your whole body and will challenge your brain as you learn the choreography and form.
Areas It Targets
Core: Yes. Depending on the type of dance you choose, some of the steps/moves will engage the core muscles.
Arms: Yes. Although most dances focus on your lower body, you're also using your arms.
Legs: Yes. The choreography will have you doing moves that work your lower body, including your quads and hamstrings.
Glutes: Yes. Hip hop dancing and ballet include moves that engage the glutes.
Back: Yes. Dance uses your core muscles, including those in your back.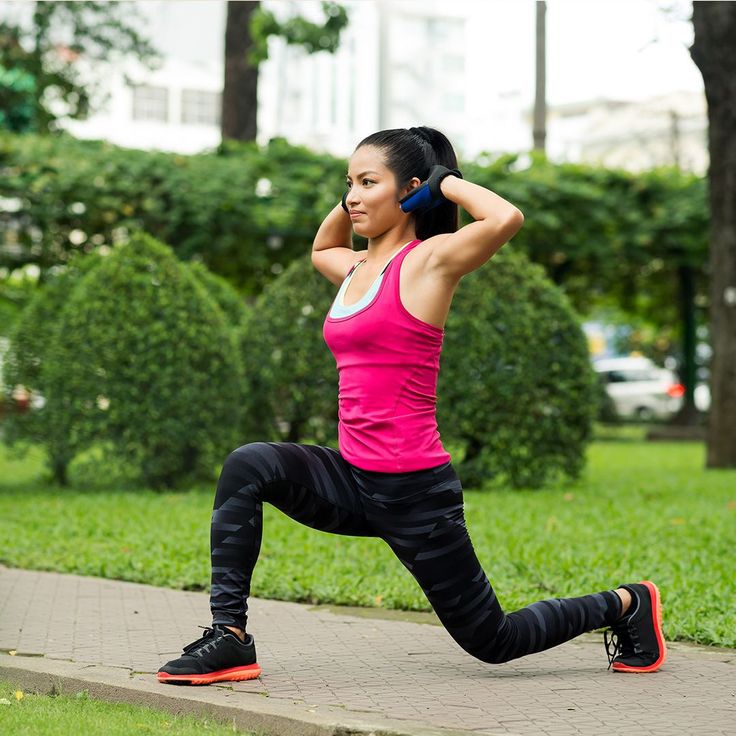 Type
Flexibility: Yes. Most dance-inspired workouts include moves that improve flexibility.
Aerobic: Yes. Dancing raises your heart rate. The more up-tempo the dance style, the better it is for your heart.
Strength: Yes. You won't be lifting weights, but your body weight counts, helping to build muscle strength.
Sport: No. You can enter dance competitions, but dance can be purely social or artistic.
Low-Impact: Yes. Dancing can be a high-or low-impact workout depending on the style of dancing.
What Else Should I Know?
Cost: Free if you already know how, or the cost of classes if you want lessons at a studio.
Good for beginners? Yes. There are dance classes aimed at beginners. If you're just starting out, give yourself time to learn the moves. It doesn't happen overnight, but it will happen eventually!
Outdoors: No. Most dance classes are taught in studios.
At home: Yes.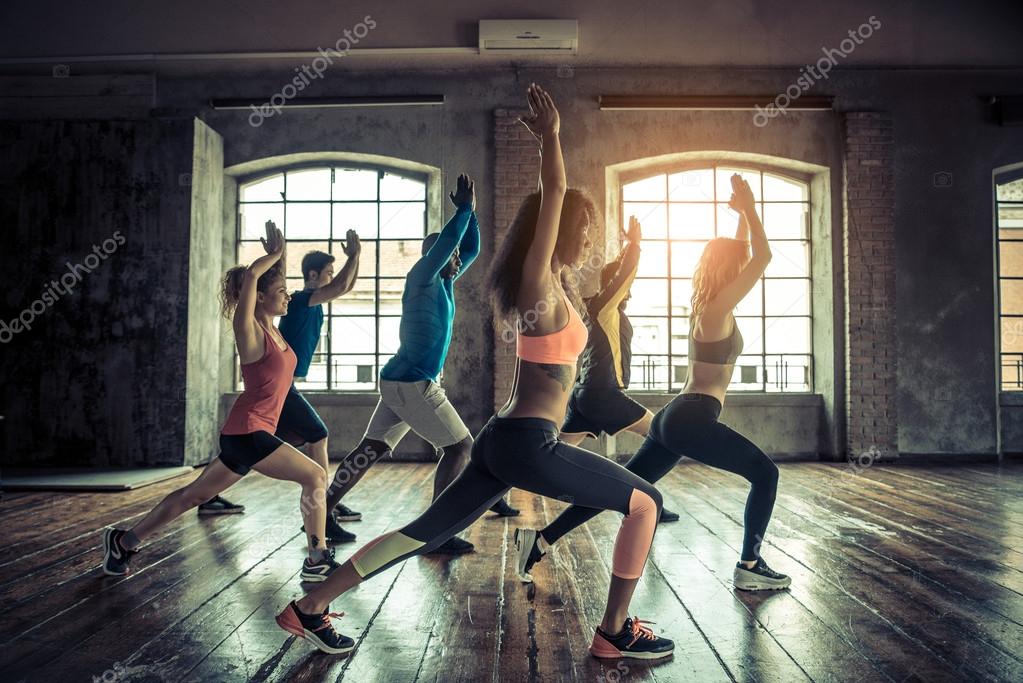 You can dance anywhere.
Equipment required? It depends. Some classes will require specific shoes; for others (like hip hop) all you need are sneakers.
What Physical Therapist Ross Brakeville Says:
Depending on the style, you can improve your heart health, joint mobility, strength, balance/coordination, and an overall sense of well-being, making dance good for most everyone. If you can't afford classes, try a dance workout DVD or follow an online video at home.
If you have a medical condition such as diabetes or high blood pressure, take note of how you feel before, during, and after dancing. If you're not feeling right or it takes more than a few minutes to get back to "normal," check with your doctor before continuing.
Is It Good for Me If I Have a Health Condition?
Dancing is a fantastic activity if you have medical conditions such as heart disease, high cholesterol, or diabetes.
Dancing more intensely, for a longer time, is more of a workout for your heart.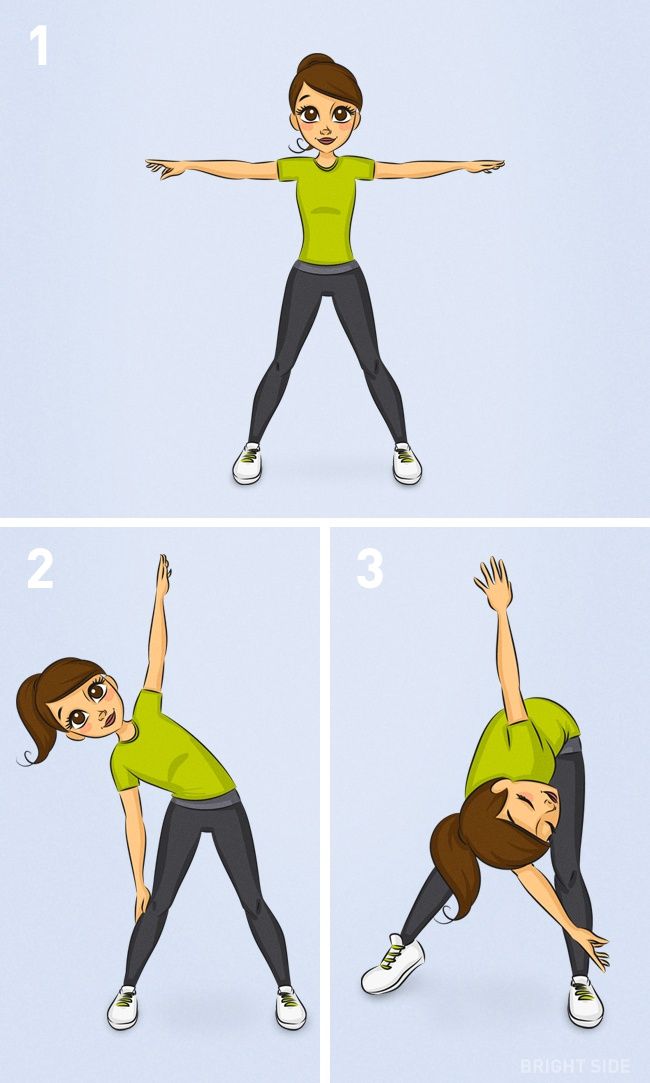 You can choose the dance style and intensity level that meets your needs. Your doctor can let you know what's OK.
If you have an injury, let it heal before you start dancing. If you have other physical limitations, you may have more options than you think. Integrated, or inclusive dance, introduced in the 1960s, is for people with physical and mental limitations. There are dance companies that include dancers in wheelchairs, for instance.
Dancing is a great way to keep fit during pregnancy, especially if you were a dancer before getting pregnant. Be careful with your balance during the second and third trimester, when pregnancy can add stress to your back. Ask your doctor about doing pelvic floor exercises like Kegels and core activities to improve your abs, low back, and hip strength as a complement to your dance training.
© 2022 WebMD, LLC. All rights reserved. View privacy policy and trust info
How to learn to dance twerk - Lifehacker
November 21, 2020LikbezSports and fitness
The size of the priests does not matter!
Iya Zorina
Author of Lifehacker, athlete, Candidate Master of Sports
Share
0
Twerk is just a super sexy dance that will pump your plasticity, and at the same time load your abs and back muscles well.

To begin with, we will learn a few basic movements, and then we will diversify the dance vocabulary and analyze the main mistakes. And at the end you will find a bonus in the form of a playlist with suitable music.
If you have problems with your lumbar spine, exercise with caution, or better yet, consult your doctor.
Learn how to do basic elements
Booty pop back
Stand with your feet wider than shoulder width, toes slightly apart. Bend your knees and place your hands on your hips, turning them inward with your fingers, bend your lower back.
From this position, twist the pelvis down, and then, due to the deflection in the lower back, return it to its original position. Imagine that you are trying to reach the top of your head with your pelvis.
It is important to fix the upper back and work only on the lower back. You can not strain the gluteal muscles, otherwise the movement will turn out to be clamped.
If difficulties arise, try the lead-in exercise first.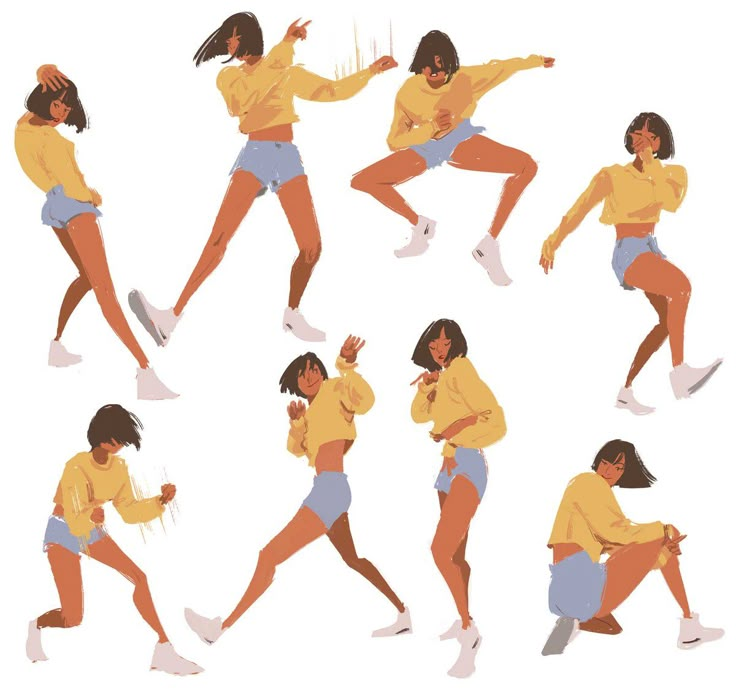 Place your hands on your hips so that your middle fingers rest on the protruding bones of the pelvis in front, and your thumbs - behind, closer to the sacrum. Bend your knees, move your pelvis down and then up, controlling the movement with your hands.
When you feel more confident, remove your hands and connect the movement with your knees. When the pelvis goes down, the knees bend, when it rises, they unbend. No need to lock the knees at the extreme point, they should remain slightly bent.
The pelvis moves back not only due to the straightening of the knees. The lower back must work.
Front booty pop
This movement is very similar to the previous one, only the emphasis is on pushing the pelvis forward rather than backward.

Stand with your feet wide and point your toes slightly out. You can put your hands on your hips to better feel the tilt. At the same time, bend your knees and sharply move your pelvis forward so that your butt goes down, and then bend your lower back and bring your pelvis back.
The emphasis is on the first phase of the movement, when the butt goes down. It is important at this moment not to pinch the buttocks, but to change the position of the pelvis due to the tension of the abdominal muscles.
Try other twerk moves
Double
This element repeats the usual booty pop, only the movement of the pelvis in it is double: down-down, up-up.

Suffle twerk
Stand with your feet wider than shoulder width. At the same time, turn one leg with your toe and knee out and transfer your weight to the opposite thigh. Then, with a small jump, switch sides.
First try to move slowly to get the point, then speed up. Jump relaxed.
Up down twerk
Arch your lower back and push your pelvis back. On the count of "one", simultaneously round the lower back, bringing the pelvis forward, bend the knees and bring the shoulders forward. On the count of "two", bend your lower back and take your ass back in a semi-squat.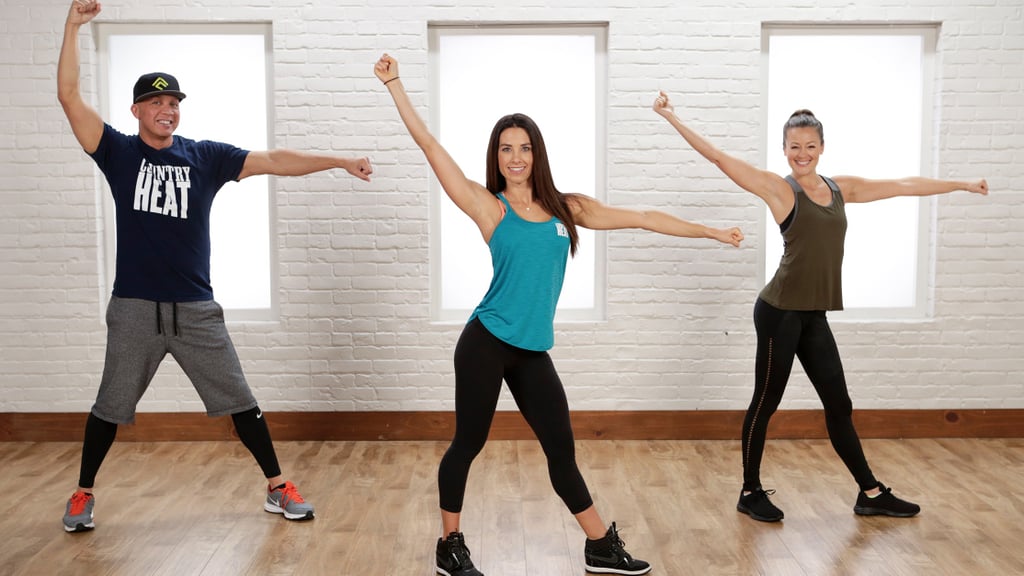 On the count of three, straighten your knees, round your lower back, and roll your shoulders forward. On the count of four, arch your back in the thoracic region, straightening your shoulders.

It turns out that at the lower point you bend in the lower back, and at the top - in the chest.
Wobble
To feel the movement, start slowly. Place your feet shoulder-width apart, place your palms opposite the pelvis. In turn, touch the palms with one or the other bone of the pelvis. Accelerate gradually.
You can wobble while standing upright or bent over. Practice slowly bending over and back up as you move. Important: you should not pinch, otherwise stiffness will occur and no shaking will work.
Zig zag
Get into a twerk stance, lower your right thigh first, then your left thigh. Then, one by one, lift them up to their original position. At first, perform the elements slowly, with fixation at each point, and then gradually accelerate.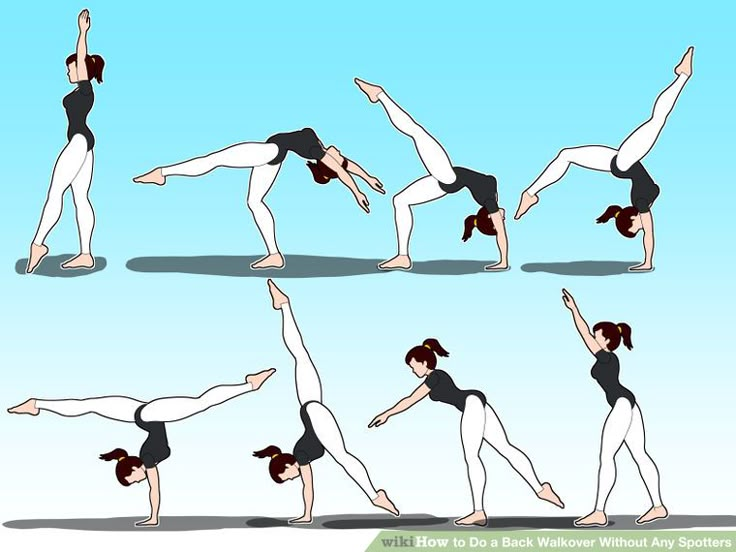 You can do this movement a little higher. In this case, start with a stance on straight legs in an incline. In the same way, lower the right and left hips in turn, bending the knees, and then raise the hips, straightening the legs.
Stripper shake
Rise up on your toes and turn your heels in and out a little. Arch your lower back, try to relax your hips as much as possible.
This element can be performed in a straight position or bent over, moving both legs at once, or one at a time.
Roll
Stand with your feet slightly wider than your shoulders, point your toes forward, tilt your body and rest your hands on your hips. Rotate your pelvis, lowering and raising it as you go.
You can do this either in a bent over position on your hips or standing up.
Happy twerk
Start in a twerk position with your toes pointing forward. Do one regular booty pop in place, then another with the toes and knees turned out to the sides, and then the next one with them returning to a straight position.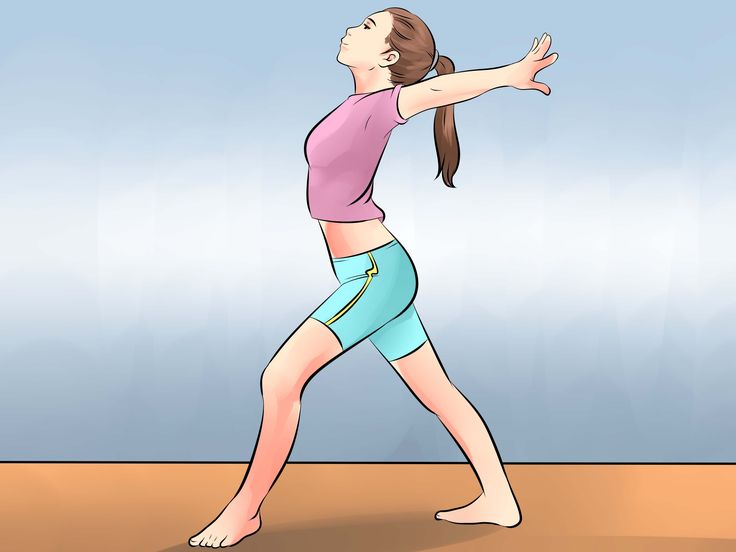 Continue turning your toes and knees out and back, tilting your pelvis as you move.
Flash
Place your feet shoulder-width apart, rise on your toes. Pull your pelvis back a little. Move quickly from foot to foot, trying to relax your buttocks.
Twist
Raise your right leg to the side, turn it with your toe and knee inward. From this position, simultaneously transfer the weight to the left thigh and turn the raised leg with the toe outward. Return your foot to the floor and repeat on the other side.
Try moving in other positions
Twerk can be danced not only while standing, but also while squatting, on all fours and even upside down on your hands, with your feet supported against the wall. Try different positions - this will help diversify your dance.
Squatting
This is the same booty pop, only squatting. If you don't have enough stretch to move freely in a deep squat, work on your hip mobility first.
Offset to one side
Good stretch is also required for this option.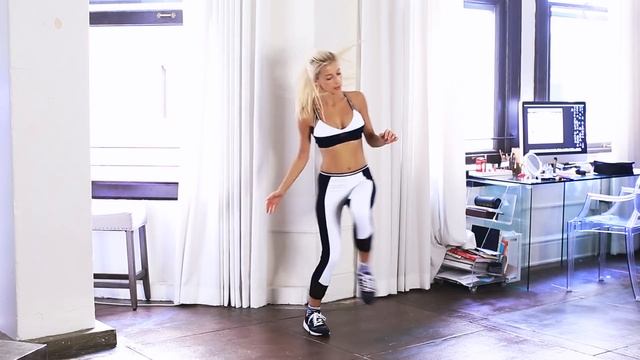 Otherwise, you will not be able to relax and move freely.
On all fours
First practice the standing element to get used to it. Raise one leg on the toe, turning it with the knee outward and at the same time leaning on the opposite thigh. Then smoothly switch sides.

Now place your palms on the floor, arch your lower back, bend your knees and lift your heels off the floor. Perform a familiar movement in a new position.

This is enough to get you started. Try, combine the movements with each other and, if something fails, correct the mistakes.
Understand why you don't succeed
There are three main reasons why instead of twerking you get some bullshit. And the size of the priests has nothing to do with it.
1. You lack flexibility
To twerk well, you must have good mobility in the lumbar spine and hips. If flexibility is lacking, you can improve it by doing stretching exercises.
Choose stretching exercises 🤸🏻‍♀️
50 exercises to stretch the muscles of the whole body
2.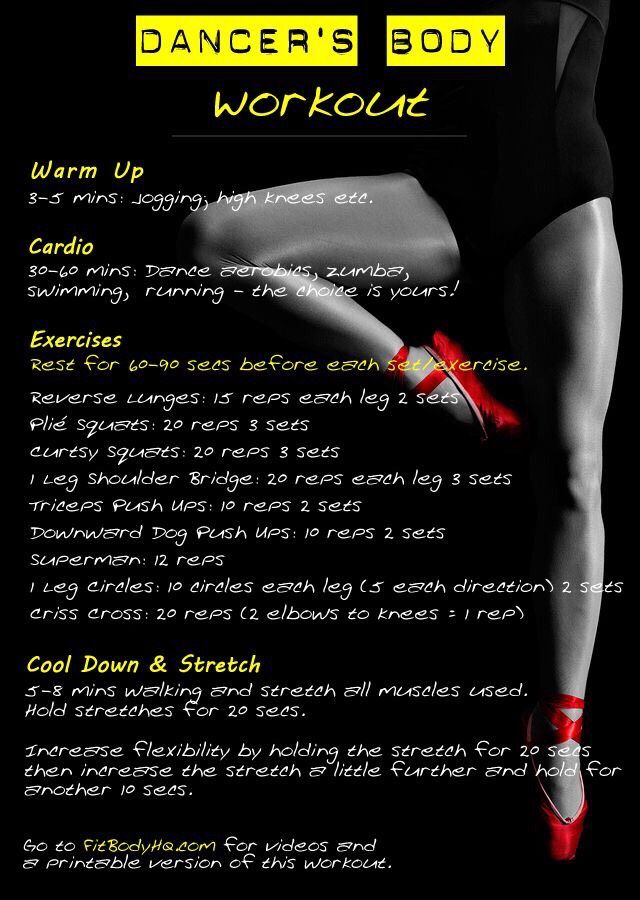 You work your upper back and shoulders
All basic movements require arching in the lower back. It is due to the lower spine that you feed the pelvis back and forth. But if during booty pop you bend in the thoracic spine and connect your shoulders, the movement will not look like a twerk.
3. You're too tight
This is probably the biggest beginner's mistake, which results in a tight, wooden pelvic movement instead of sexual shaking.
Don't push yourself too hard, relax your buttocks and thighs, shake off tension from your arms and shoulders. All elements should be carried out easily and without clamps. The best way to relax and feel the movement is to turn on the music.
Pick up the music
We found a cool audio compilation that makes you want to dance to and not stop. The description on YouTube has the names of all the tracks.
And another big selection, this time from Yandex.
Music. There are some great tracks too, and some of them are pretty slow paced so you can learn the moves in a relaxed and casual way.
---
Write in the comments how your twerking is going. It turns out?
Read also 💃👍🤸‍♀️
Dancing as a sport: choosing the right direction
How to learn to dance: video lessons for those who are not afraid to try
How to learn how to dance the shuffle
How to learn street dancing without leaving home
Dancing on a treadmill
*Activities of Meta Platforms Inc. and its social networks Facebook and Instagram are prohibited in the territory of the Russian Federation. How to learn to dance shuffle - Lifehacker
Iya Zorina
Author of Lifehacker, athlete, CCM
Share
0
This dance style includes a lot of freedom and improvisation. That is why he is so good.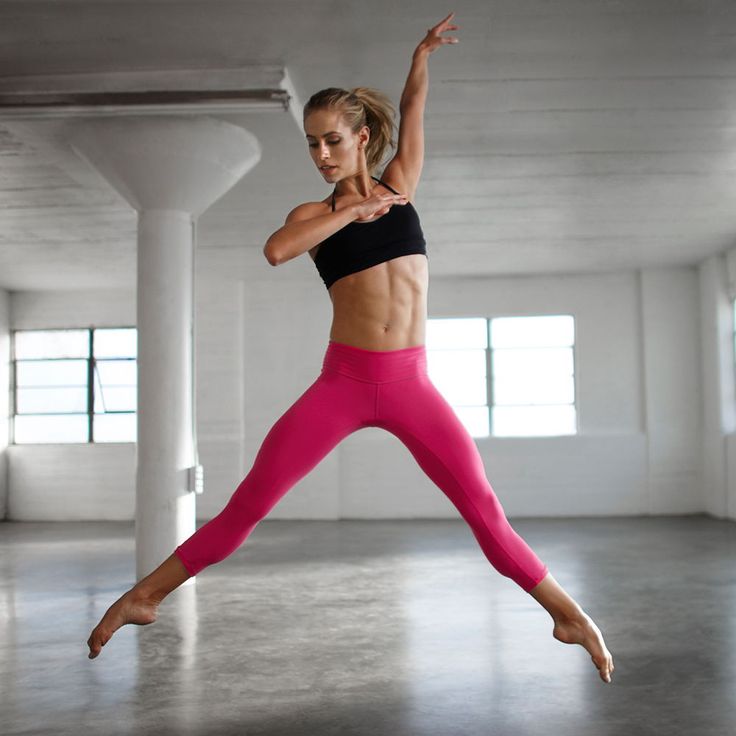 You can master the basic movements in a couple of hours, and then complicate them to infinity and combine them with each other, create your own combinations and spy on others.
Dance in sneakers, socks or barefoot, in any outfit, anywhere.
Master the basic movements of the shuffle
In this style, you do all the basic movements with your feet, the hands most often move freely - according to the heart.
Running man
This is the most basic and essential shuffle movement. You can do it in three different ways.
Full foot
The movement begins by bending your knee and lifting one leg. Next, you need to simultaneously put both legs - supporting and raised - at a distance of one step from each other.
The raised leg is placed forward on a full foot, the standing one behind slips back on the ball of the foot and remains on it - the heel is not placed on the floor. The weight is evenly distributed between the two legs.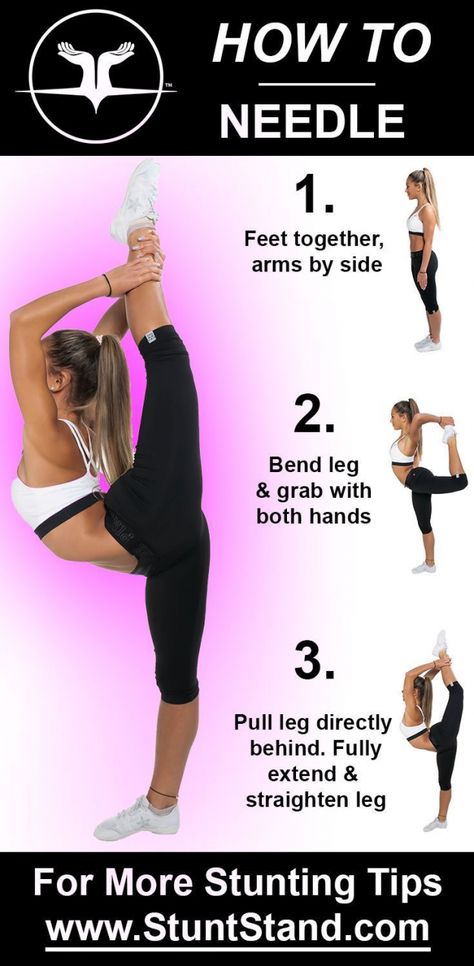 After that, it remains to return to the starting position. To do this, the front leg slides back, and at the same time, the back leg is pulled up. You find yourself in the starting position and repeat the cycle. The movement itself is soft and springy: do not stick into the floor, keep your legs relaxed.
Heel
This is a lighter and faster running man look that may be needed for some combinations. Here you put your foot not on the whole foot, but on the heel. At the same time, the one standing behind remains on the toe.
Padded
In this variation, the foot is placed forward on the pad. At the same time, the one standing behind also remains on the ball of the foot, and the body leans slightly back.
T‑step
In this movement, one foot constantly makes a "herringbone" - turns the heel in and out - and the second touches the floor and immediately rises back.
When the heel of the skating leg turns inward, the toe of the other leg touches the floor; when outward, the other leg rises, turning the knee inward.
It turns out two positions: closed - when the legs are wrapped with the knees inward, and one leg is raised, and open - when the legs are turned out with the knees outward, and the toe touches the floor. Practice doing the T-step in both directions: slowly at first, then with acceleration.
Rocking
You jump on one foot while the other touches the floor in different places: on the side of the supporting leg, across, behind - anywhere you want. You can put your foot on the toe or on the heel - the latter is called a kick. The supporting leg can simply rise low or perform a T-step - move the heel out and in.
Charleston
To begin, you turn your knees and toes inward and lift one leg. Then turn your toes and knees outward, and put your raised leg forward crosswise. Repeat the same with the other leg.
All movement occurs on the balls of the feet, the heels do not fall to the floor. You can move both forward and backward.

Diamond
First you put your feet crosswise with your toes outward with a jump, then also with a jump you spread your legs to the sides.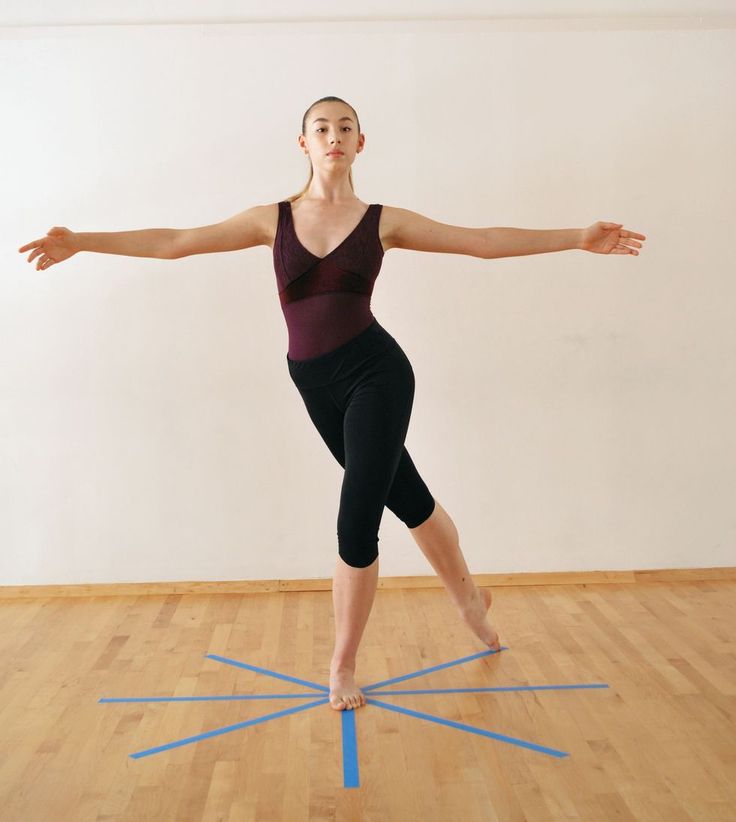 Slides
One leg is straight, stands on the whole foot, the other is with a bent knee on the pad. Leaning on the pad, you slip the foot of a straight leg back, as if wiping the sole on the floor.
Immediately after the slip, you turn around. In the turn, the straight leg bends and goes to the pad, and the one that was on the pad, on the contrary, turns on the heel. After that, it remains only to change legs and move in the same way in the other direction.
Scissors
From the starting position - standing with a raised leg, as in Running man - you turn your hips to the side with a jump and put your legs crosswise.
The front foot is on the heel, the back foot is on the ball. Then you jump back to the starting position and do the same on the other side.
Sidekick
From the starting position, you turn your hips to the side with a jump and spread your legs a step apart from each other. The standing foot in front is placed on the heel, the standing one behind remains on the pillow.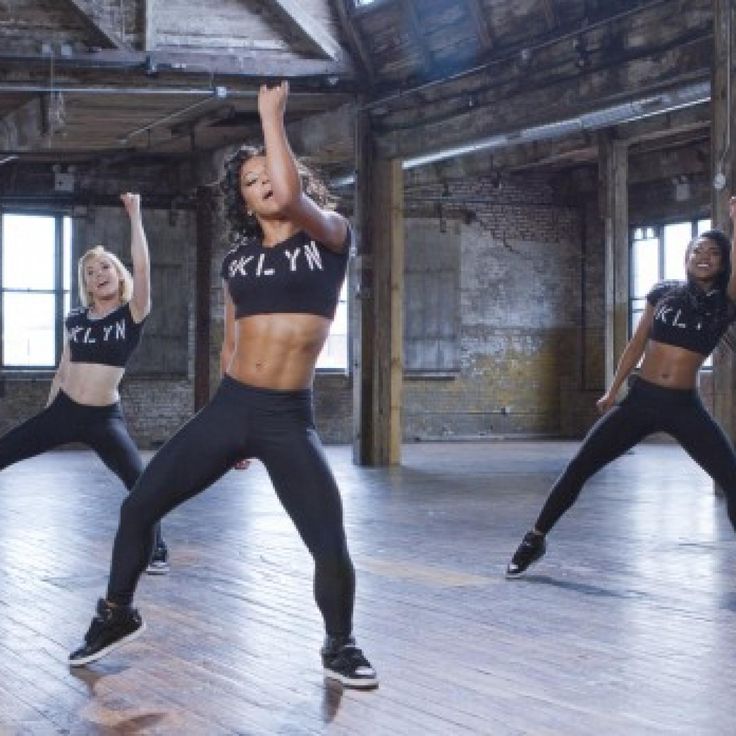 Then, with a jump, you collect your legs and do the same on the other side.
Try other variations of the basic shuffle movements
You can perform basic movements in different directions: forward and backward, turning around. This will give you more freedom to improvise.
Running man variations
Do several times in place and then turn around. You can also try walking this way to the side. Each time the leg will need to be placed slightly crossed in order to slowly move to the side.
Variations T‑step
You can drop your foot on the toe, on the whole foot, touch the floor to the side of the supporting leg or forward and behind it.

You can also keep the other leg off the floor at all - leave it on the toe and turn the knee in and out.
Variations Diamond
Here, another element is added to the movement - the heel strike. In the starting position, you wrap the toes of the feet and knees inward, and then jump on the heels, turning the socks to the sides.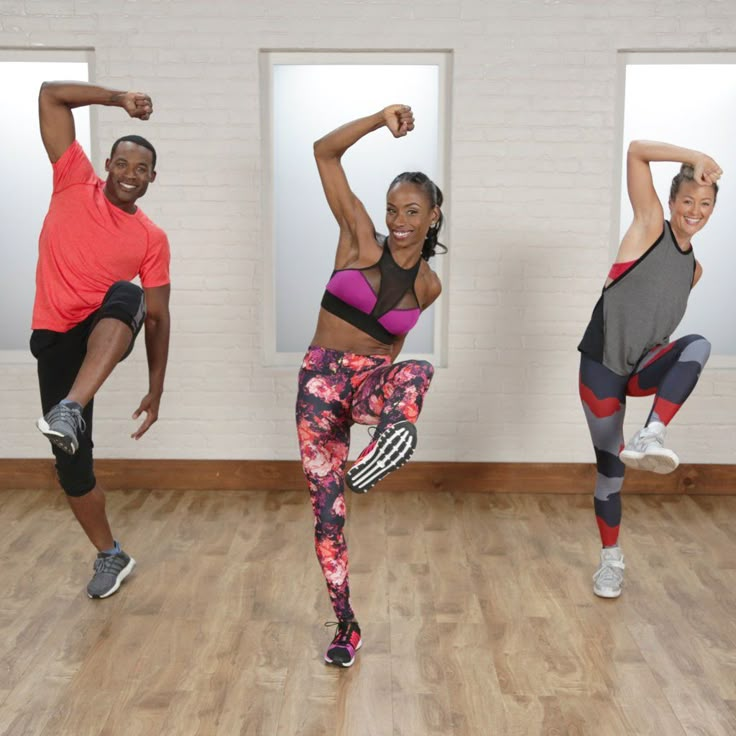 From this position, without jumping, you turn your toes and knees inward, cross your legs with a jump, turning your feet with your toes outward, and then return to the starting position.
Charleston Variations
After three turns of the Charleston, turn both toes in one direction and then in the other. At the end, you can turn the knee to the side.
Combine familiar shuffle moves
While you lack the skills to move freely and come up with something of your own, learn a few combinations. They contain interesting movements that will replenish your dance vocabulary.
Combination 1
This is a simple combination of two basic movements - Running man and T-step. First take five Running man steps, then four T-steps to the side and repeat the same in the opposite direction.

Combination 2
Another combination of two basic movements. Here you do three Running mans, then one T‑step with a back foot touch, and two front heel touch kicks.
The same on the other side.

Combination 3
There are no standard steps here, but there are already familiar Sidekick and transition from heels to toes.

Learn more difficult combinations
We will add some videos with good combinations.
1. Cool video for beginners: movements are repeated in slow motion to make it easier to dance to the music.
2. And here the combination is analyzed step by step in slow motion, dividing it into three parts. Very comfortably. Look for more on this channel, there are several such analyzes.
3. No slowdown here, just a great combination. But you already know almost all the movements, so you can figure it out. If something is not clear, watch the video at a speed of 0.