How to shoot a dance video
How to Make a Dance Video: Essential Guide
During the filming of our dance commercial, we came to realize that making a dance video presented its own set of challenges. The whole process is different, and certain elements that generally stay in the background become the main focus. That's why we thought it would be a perfect opportunity to talk about how to plan and shoot your own choreographed video and deal with all the issues that tend to arise in this type of project. Shall we?
Work with references
Making dance videos can be done in many styles, so make sure to browse the web and watch different videos and ads that are made with choreography. That will help you get a clear view of the style you need, like whether to make a one-shot video or with different takes and cuts.
Get inspiration from the many dance videos out there
Music is the core
The next step is choosing a song. A dance video revolves around music, so you need to choose your music in the pre-production stage.
You can check out our amazing catalog at Artlist.io. Whether it's funk, hip hop, Pop or other genres, you will find plenty of great songs for dancing.
Frame blocking & staging
Shooting a choreographed video is like a dance between the character and the camera. In this dance, the lead is the movement of your characters through the scene, aka blocking. The 'follow' is the movement of the camera in relation to blocking, also called staging.
For example, in our production, as the dancer moves across the apartment, we follow him with a tracking shot to match his fluid movements and add excitement to the shot.
For our production, we used a Steadicam operator with a full Steadicam rig, but if you're on a budget, you can go DIY and use a gimbal.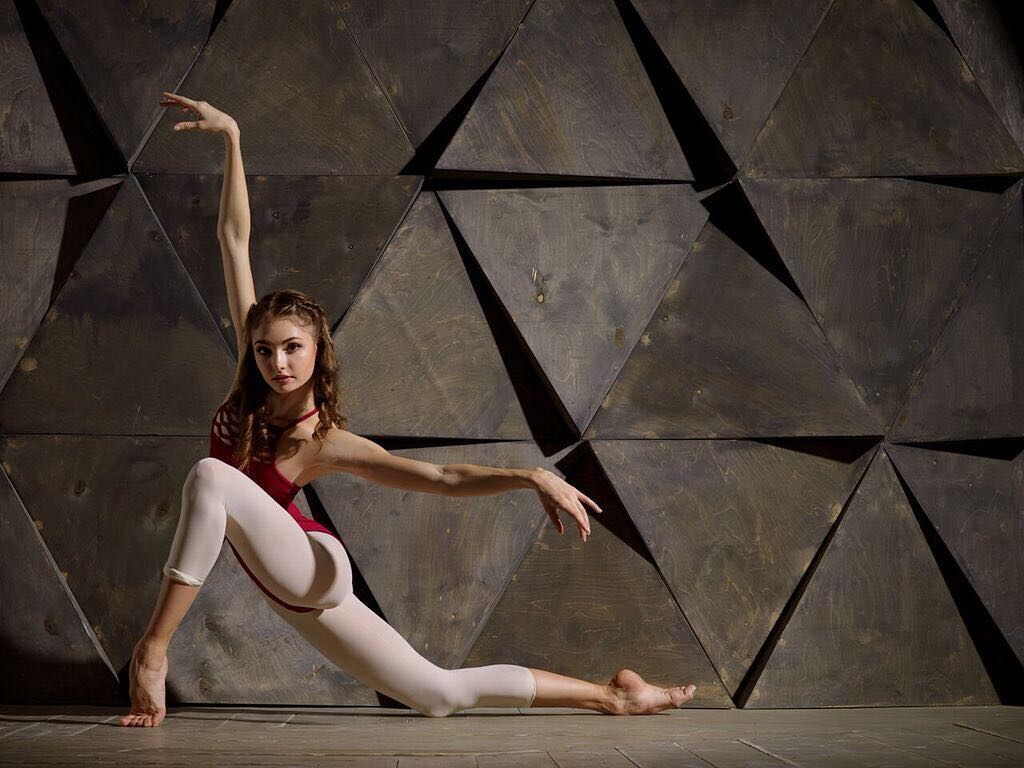 Your staging should also take into consideration the camera angle since it has a lot of impact on the final result. If you shoot from a higher angle, you can catch the excitement of the movements, while a low camera position lengthens the legs and makes elevation look higher.
If you decide you're going to film in several locations, you should figure out which parts of the song your dancer switches locations. You can do it with a simple cut, a practical transition, an in-camera transition like a whip pan or with your actor stepping in and out of frame.
Set action points
Now that you have your song and you know your frame blocking, it's time to plan out your shots. Listen to the music and try to find "action points", moments where there's a change in tempo, instruments or vocals.
Think about the action or dance moves that you want your dancer to perform at that moment. Utilize the different rooms, structures and furniture in the space to motivate the dance.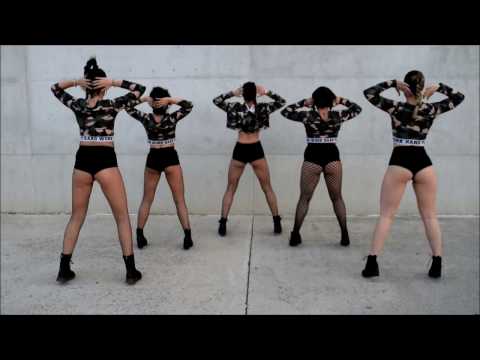 Play around with the environment to really bring everything to life. This process is better done together with your dancer or choreographer (or both) because they can give you excellent ideas that could improve the choreography.
Rehearsals, rehearsals and more rehearsals
It's essential to take the time to sit down with your dancer and communicate your vision. Talk about the general feeling you want to convey through the dance, the energy, the mood and the pace. Go over the marks and action points you've planned and start building and rehearsing the choreography together. A choreographed video should be meticulously planned.
rehearsing at home
Stay flexible
Take some cutaway shots of the dancing to have more flexibility when editing. You never know when you'll need to cut away from your planned shot.
A good creator is always flexible, so try to be open for changes on set, listen to your dancer and fellow creators to get the best results when things don't go as planned.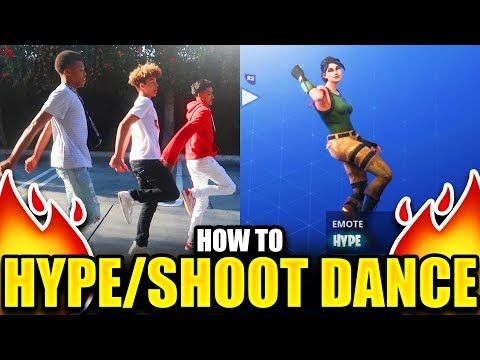 That's a wrap
Hope you found these tips for shooting choreographed videos useful. Join us for more advice and helpful suggestions that could improve your filmmaking skills. Until then, stay creative!
How to film youself dancing on a phone
How to film yourself dancing on a phone and make it look awesome
With more video content being posted online than ever these days, it's really important to make sure your dance videos are the best quality they can be. Being able to film yourself dancing on your phone is one of the best skills you can learn to build your presence as a dancer online.
I'm a professional photographer and videographer specialising in dance and movement, and today I will share some awesome tips with you on how to film yourself dancing on a phone at home or outdoors and create some stunning content for social media on your own.
Dancer: Anastasia Dembitskaya
Set your phone ready to film
Tripod
A tripod is such a basic and cheap accessory, but it's such a lifesaver.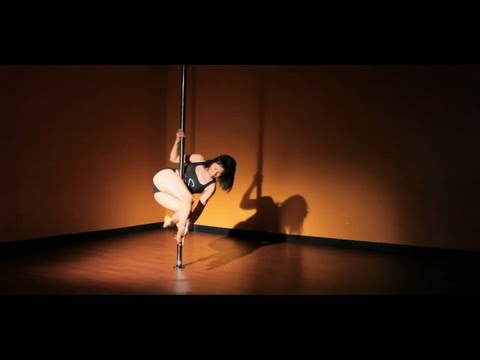 If you're not using one yet, trust me it will make your life so much easier! Pop your phone on a tripod and you can play with a variety of height options, angles and most importantly phone camera placements. You can place it literally anywhere, from your living room to a street in the city centre or a field in the middle of nowhere, and film yourself dance!
There are plenty of cheap and cheerful tripod options online. I would recommend getting a camera tripod with a smartphone adapter. Tripods for cameras are generally sturdier and have more height. You can find a decent compact camera tripod for £15-20 and a phone adapter is only a couple of pounds.
DIY phone holder
Although, if you're on a really tight budget (thanks, Covid!), no tripod – no problem! You can always work with what you've got. For example, you can place your phone on the table or a window ledge against a coffee cup (that's what I usually do). A stack of books will also do, or anything heavier than your phone.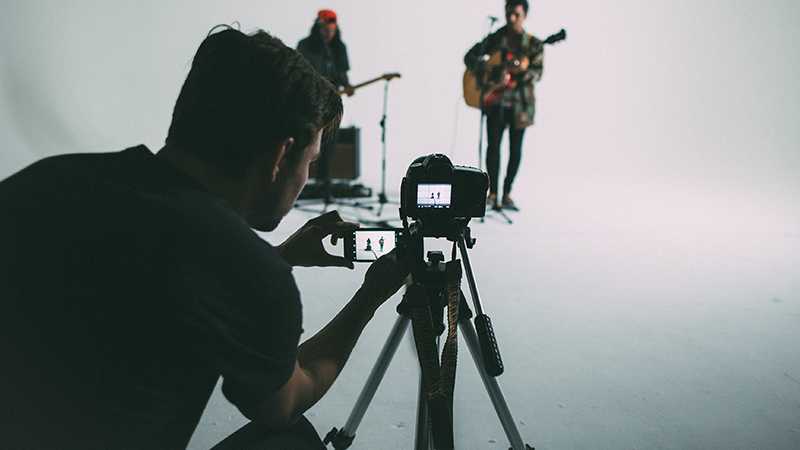 It will be a good idea to place something flat in front of your phone to prevent it from sliding. I saw a few times online how people are taping their phones to a wall or a ceiling – such a cool idea!
The only limitation with DIY phone holders is less flexibility when changing camera angles as well as a risk of your phone falling off with all the jumping and dancing you're going to be doing.
Check your composition
In photography and videography, composition is how you frame your image/video. It includes creative decisions such as where to place your subject, angles you use, and other element you include in the frame.
Keep your whole body in the frame
When you film yourself dancing on your phone it's important to keep the whole, or at least most of your body is in the shot.
It's easier to use your phone's front camera so you can see yourself and adjust your movement ensuring you don't step out of the frame. Though the quality of the front camera is not as great as the one's on the back of your phone.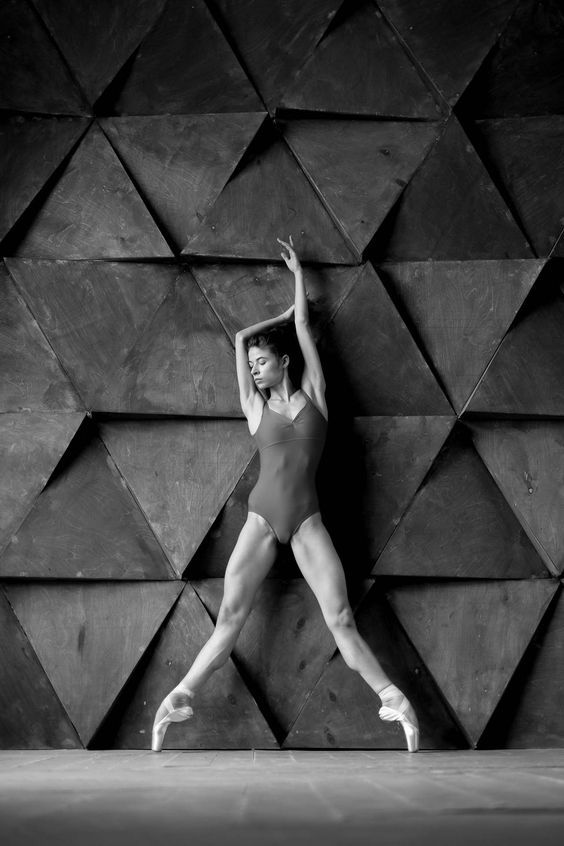 I would recommend doing a test recording with the front camera to see how much space around you can be used. You can also put marks on the floor as a reference for where your 'stage' stops. When you're confident with the space, you can then go ahead and film yourself with the phone's back camera for the best quality.
Simple & clean background
Less is more. The cleaner the background in your dance videos the more clearer your movement will look. If you film yourself dancing at home, the best spot for filming would be a simple wall. Look out for any distractions in your background like furniture, and try to move it away if possible.
Lock your exposure
Here's another useful photography term for you! Exposure is how much light you let in the frame. Exposure will determine how bright your image/video will be.
iPhones have auto exposure, so you don't need to stress about it much. However, the problem with a phone's auto exposure is exposure re-adjusting itself as you move.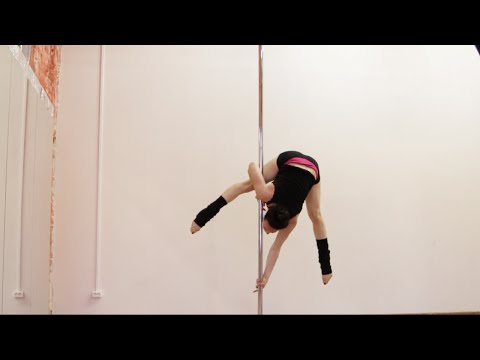 You have probably noticed it when you press record button and leave it be, the image often goes lighter and darker, and then lighter again. It's distracting, it takes away from your movement, and generally looks amateur. So let's talk about how to film yourself dancing on iPhone with perfect exposure and focus.
Hey fellow iPhone user! Before you start filming, you should lock your focus and exposure. It only takes a few seconds. For the best results, place an object in your frame where you will be standing. It can be a plant, a chair, or even your pet. Tap on the screen where you want your iPhone to focus, hold it until you see AE/AF lock banner on the top of your screen. You will also see a 'sun' icon, that's your exposure. Drag it slightly up or down until you're happy with the amount of light in the frame, and you're done! Locking your exposure and focus in iPhone camera beforehand will make sure the lighting in your video is consistent and clean.
Dancer: Symone
Talking about the lighting…
Make sure the light is good
Another important ingredient of a great video is lighting.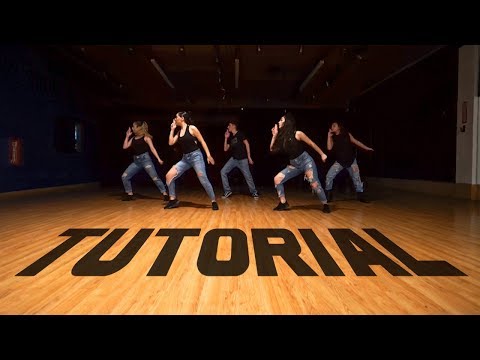 Window light usually works perfectly well for smartphone videos. You can stand right in front of the window for soft and even light. Side-light will look great too. Basically, you want to ensure light is flattering on your face and shows your movement clearly. What you don't want is unflattering shadows on your face (i.e. light from below doesn't flatter anyone).
As a videographer, I love backlight in my videos! It gives such a dreamy look. Unfortunately, when using a phone backlight will only work for a dark silhouette look, as opposed to light and airy look you can get with a dslr. You can always try filming against the light source on your phone and then lift the shadows (exposure), however, it will really affect the quality.
Sound
So now as you have stable, well-composed and well-lit dance footage, it's time to get the sound right. To ensure your dance video's quality is great all around, you have to pay attention to the sound.
There are two ways you can approach audio: you can either have your music source close to your phone while filming (to avoid any echoes), or download a song you want to use for your dance video and throw it over the footage in the editing.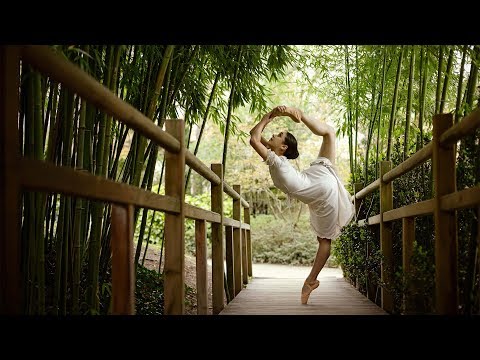 Most of songs are only a pound or even less to buy. This way you'll have the best quality audio possible. Low quality sound will detract from your movement and leave the viewers confused about musicality, or worse, some will simply click off from your video if the sound is less than perfect.
Okay, so we just covered the basics of filming yourself dancing on a Phone. Now let's talk about how to make your DIY dance video look awesome.
Phone video editing apps
Don't worry, you don't need specialist videography software to edit your dance video. There are plenty of smartphone apps you can use to edit your dance video footage! I use these two all the time:
iMovie
It's just awesome! It comes with most of iPhones already installed. iMovie is very simple to use – add titles to your videos, transitions, make your footage slower or faster on the go. The main limitation with a mobile version of iMovie is landscape (horizontal) video only. If you're after a classic cinematic look for your dance video, iMovie is brilliant.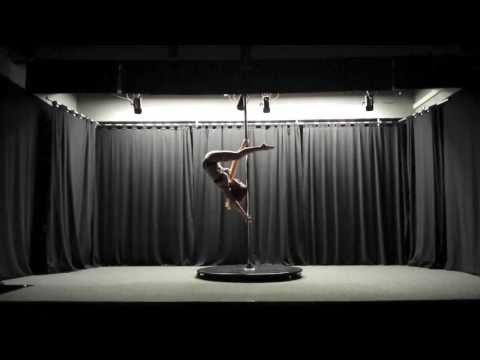 However, if you filmed yourself dancing vertically, iMovie will automatically change it to horizontal frame leaving you with lots of empty space around your video.
InShot
InShot is my number one favourite iPhone app. It's great for both photo and video editing. Unlike iMovie, InShot lets you export your videos in any 'canvas' (ratio) size, from 1×1 to 4×5, 9×16 IG story size and many more. Add cool filters, effects, transitions, text, even music to your dance videos in the app. Highly recommend.
Get creative with your angles
Creating a simple (one still shot) dance video is great, but anyone can do it (and everyone does!). You want to stand out on social media, right? So you need to do something different and more artistic.
Why don't you film your choreography/freestyle from various angles and then edit all pieces together in one dynamic video? The beauty of this technique is you don't need an assistant, you can DIY. Simply place your camera in a different place every time you press 'record'.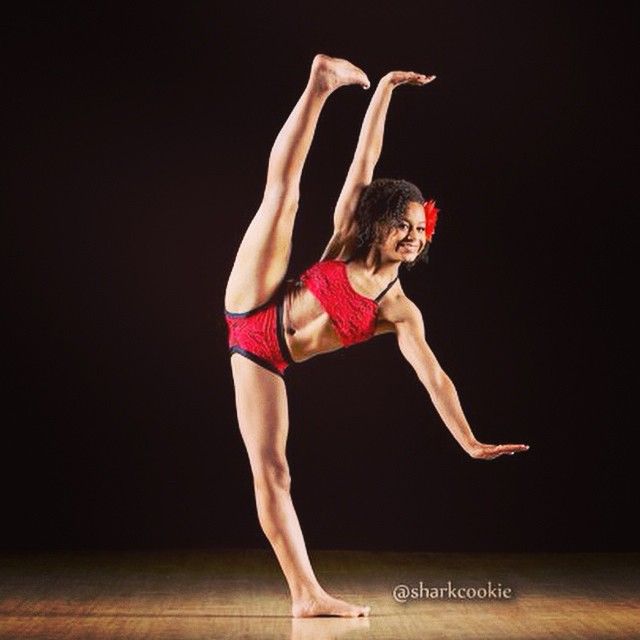 Here are a few angle ideas: you can get a straight-on shot, side-angle shot, high-angle shot, low-angle shot… the more variety the better! For more drama in your dance video, get some long (full body) shots as well as close-ups and mix them up in your post production!
You can see an example of a choreography shot from various angles here – BLCKNGLD concept dance video.
Dancer: Rio Maye
Add depth
This is my go-to technique! To make your video footage more interesting, add some depth to it. By simply placing something between you and your phone camera you will instantly add more context to your video and help tell the story. Try placing your phone in between tree branches, or place it in the grass, so the camera is shooting through something. When you shoot though an object which is really close to the camera it will create a little blur and create a frame in the frame making your video more artistic and different.
This is all for today! I hope you found this blog post useful, and if you have any questions on how to film yourself dancing on your phone, write them down in the comment section below and I'll answer them.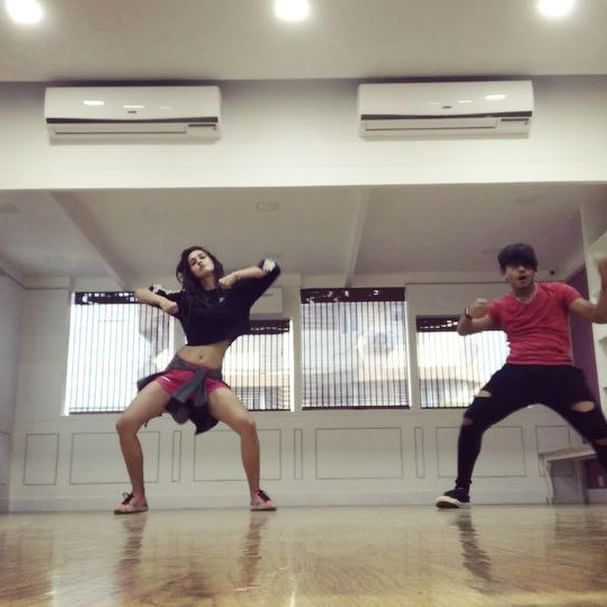 Until next week! Stay safe.
How to make a DANCE Video: interview with director and videographer
Dance.ru has repeatedly paid attention to such a bright phenomenon as DANCE VIDEO - professional clips, the main character in which is Dance. There are more and more of them and it seems that every dancer has got either a video presentation or his own dance video.
Recently, by the way, a dance-music video "SHIRO feat SAM ZI - Without brakes" was released - a joint project of Sam Zakharov and Sharif. And we, taking this opportunity, decided to find out from the creators how dance videos are born, how they differ from music videos, what difficulties one has to face on the set and why all this, in fact, is needed.
And the video director Sergey Borisov and the videographer Daria Grafova told us all about it.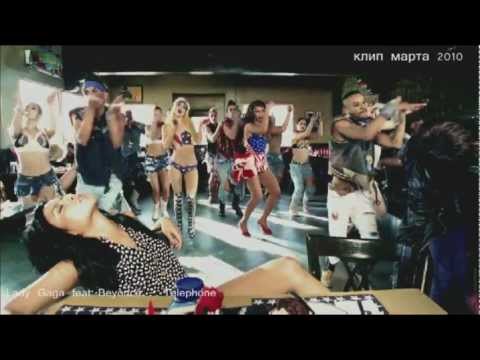 - Guys, who, in general, starts this process, who comes up with the bright thought "We need to shoot a dance video", when does the team suddenly gather and how do you distribute responsibilities?
Sergey Borisov: The idea of ​​this video was born, of course, by Sam. We have known him since 2011 and during this time we have become best friends - I say this with pride!) My task was to organize the filming process: how objects are located in the frame, what they are doing at the moment, how they are moving, and so on.
Daria Grafova: I've known Sam for about half a year. She immediately agreed to take part in the filming of the video for the track, which he created together with Sharif. Helped in organizational matters, selected locations, and filmed, of course.
stills from the filming of the video
- Daria, I know that it's quite difficult for photographers to learn how to shoot movements - you need a lot of experience.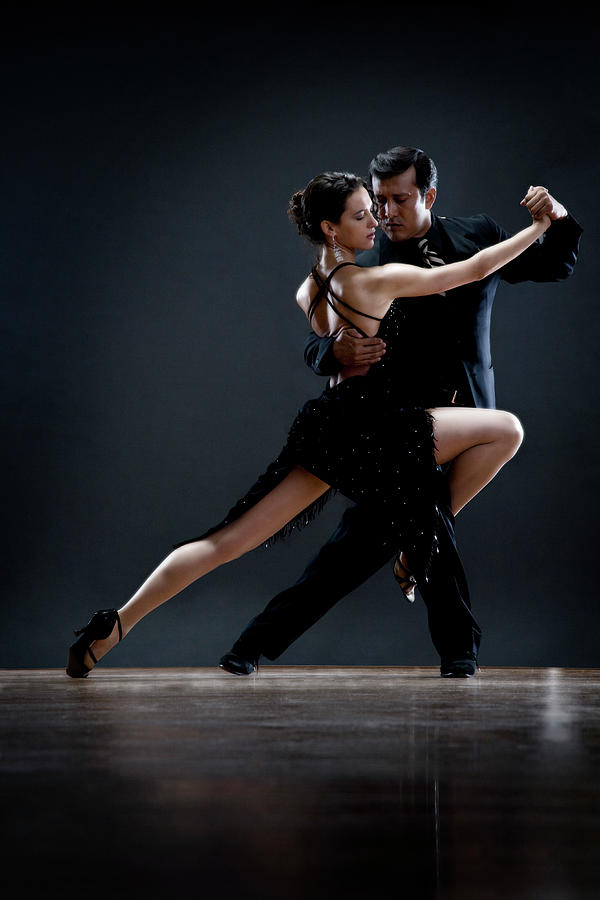 Probably, with video filming in this regard is even more difficult? Have you had to do this before?
Daria Grafova: Yes, I had to. Initially, my videography began with a chance meeting on the set with electro dancers - Eddy Electro and Yarus. This happened in July 2013. I then shot my first video in this vein - and the guys liked it. Gradually, my development in this direction began, the dancers began to ask for filming.
As for the difficulties, yes, of course there are. Both complexities and peculiarities. The main thing is to be able to see a suitable shooting angle, where and from which side the dancer will look as impressive as possible, while hiding small jambs of the entire choreography.
It is also necessary to reach an understanding between the operator and the dancer - for a more harmonious work with each other. And for the dynamics of the video itself, you need to find, as I think, each one has its own zest, which will distinguish the video of a certain operator.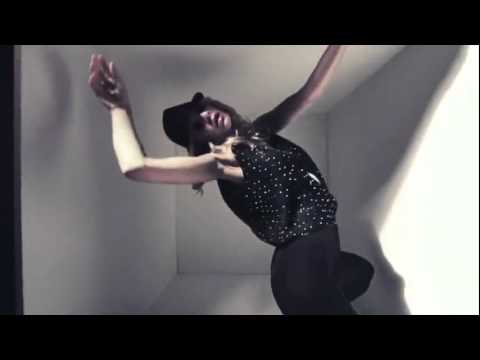 - Just like dancing...

Daria Grafova: Exactly! In my case, for frame dynamics, I use steadicam so that the frame is not completely static.
- Sergey, what experience do you have in shooting dance videos?
Sergey Borisov: We filmed a lot of freestyle on the streets. But if we talk about purely professional dance videos, then there was work again with Sam - they shot a "business card" for Anzhelika Glukhova. Here I acted as a choreographer:
- What do you think, Dance Video - can it be considered a separate genre, a kind, a special kind of art?
Sergey Borisov: Yes! I consider it a special genre! It's like any music video, or just creativity, but here people are interested in dance, choreography, harmony of music and pictures in the frame! So far, both foreign and Russian dancers-choreographers shoot videos according to certain clichés and rules, but you can rarely stumble upon something interesting.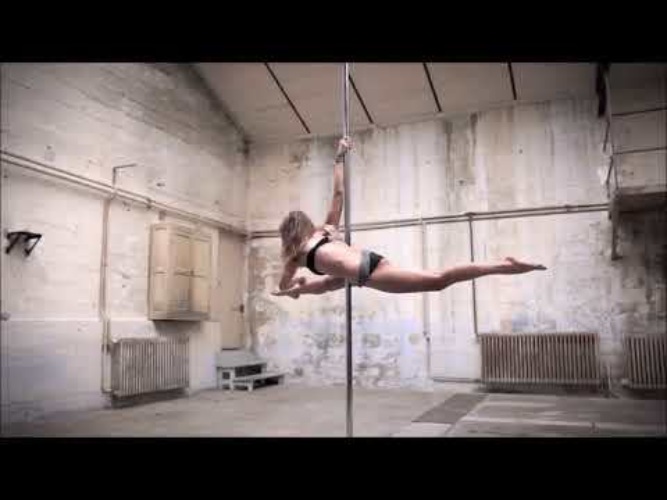 - What cliches?
Sergey Borisov: Most often you can see one long shot and a couple of close-ups. Or - which is even more common - the entire choreography is filmed in one frame. But you want to observe dynamics, development...
- But we often observe how frequent frame changes are abused in clips... do you think this is such a naive semblance of dynamics or is it the right move?
Sergey Borisov: Rather likeness. In my purely subjective opinion, with which one may disagree, development and dynamics should be in the very plot of the video, in the change of locations, images!
- Daria, you mentioned steadicam. Expensive pleasure? And tell me, if you had immense financial resources, what kind of equipment would you use to shoot dances in order to get such a perfect dance video?
Daria Grafova: Yes, earlier, when I was a minor, it was an expensive pleasure for me personally - therefore, I could not provide for myself.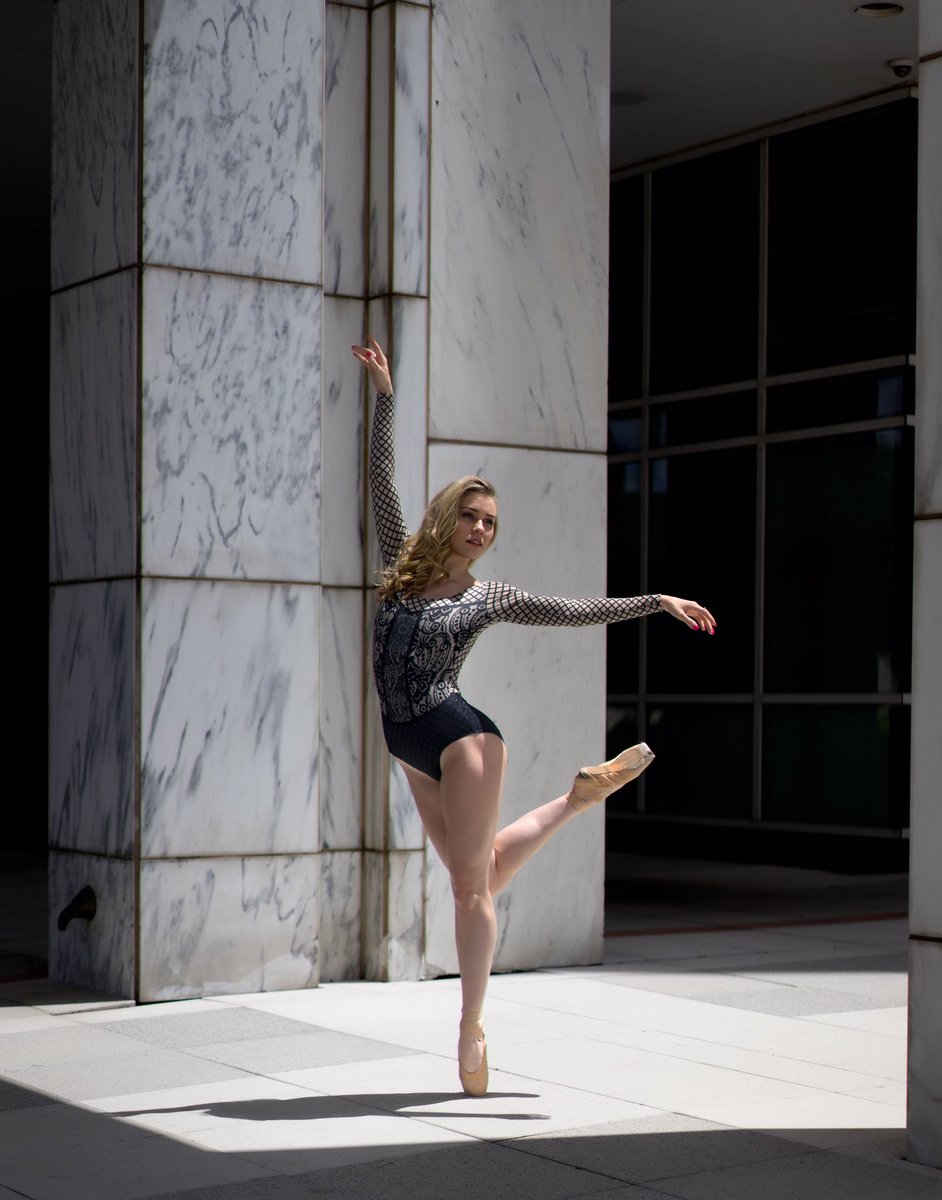 Immeasurable financial opportunities? Perhaps, I have been dreaming for a long time to start shooting with large cameras - those that are used in cinema, but so far there is no such possibility ... To it, respectively, and my own equipment, such as: rails, lighting, my own studio, my own space in which you can easily create. The same team with which you can constantly create something interesting. I hope all of this will be.
clip shots
- Let's get back to the clip. Were there any difficulties during filming? Moreover, you filmed on the street...
Daria Grafova: We filmed for 9-10 hours. Everything was done in 1 day. Fortunately, there were no problems at all, except to organize everyone. The place was chosen quite deserted, so there were no extra people who could interfere. Although there was one trouble: the day before filming, it turned out that the cars that were supposed to take part in the filming would not arrive. Arriving at the filming location, they did not hang up their noses and began to work with what was.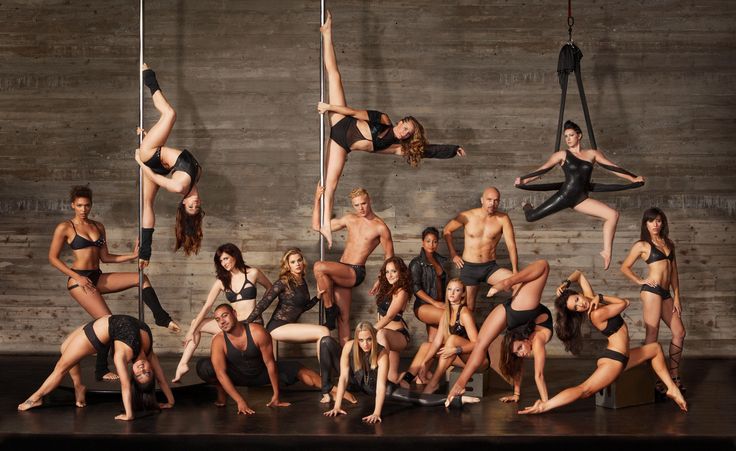 But after 2 hours they called us and said that the cars still arrived. Everything that was originally planned, in the end turned out. Many thanks for this OPC-club!
Sergey Borisov: Well, it turned out to be not such a big problem to organize adult children, everyone was imbued with the situation, picked up our wave and began to work with us. I also wanted to mention Opc-club - a community of people who are passionate about one thing - love for cars, and in particular for Opel Astra)
team assembly
- And the last question: since we found out that dance videos are a special kind of art, then who do you think will develop it and will it develop at all in our country? Recently, a lot of dancers and teams have started making dance videos. In general, will quantity turn into quality?
Daria Grafova: Based on my filming experience, I can say this: there is development, many are trying to create something, introducing new ideas that they want to convey through the same dance videos.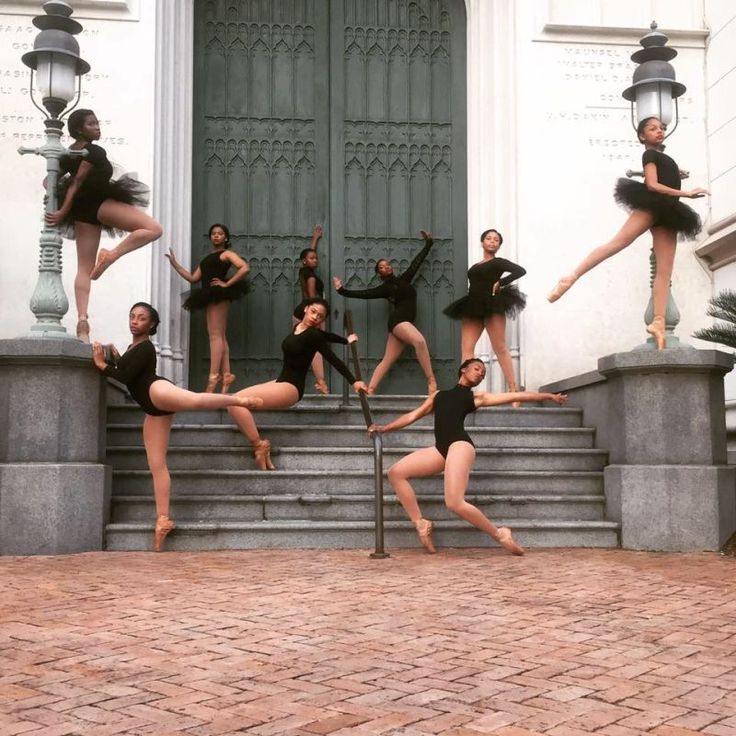 But as for the transition from quantity to quality, I'm not sure, I judge by my own criteria, although I don't dance myself. It's like a person who recently picked up a camera, says that he is a photographer. There are many of those. For some, commerce is important, for others, pure creativity. I like the fact that most of the people around me don't stop dancing, thus giving an example of what can be achieved in life, no matter what.
Sergey Borisov: My opinion: everything has its place! Of course, the development of this separate direction will continue, I can't say how fast, but recently the demand for dancing is quite high. A fresh example - a dance show appeared on TNT. Not bad for a start, so over time, people will become even more interested in dance videos, dancers-choreographers will want to post their creations more and more! If someday they appear on TV, then effective development will not take long.
shoot a dance video
Music
One of the important components of dance art.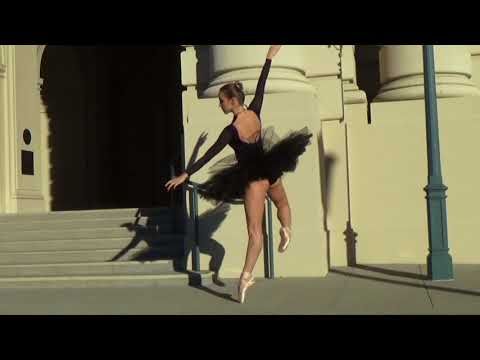 It can be selected by the choreographer, or maybe you have already chosen and found exactly the song for which you want to record a video clip. It is worth noting that the right music will allow you to convey the idea of ​​the video to the viewer, as well as convey the mood and emotions necessary for correct perception.
Choreography and idea
When creating choreography, it is imperative to decide on an idea. What will be in the video? Here it is better to start from the style that you dance, as well as from the idea of ​​​​the dance itself and from the music that you dance to. Most often, the idea stems from the dance connection. When you dance, you experience some feelings, convey some thought to the viewer. With a video clip, everything is exactly the same. You need to clearly understand what you want to convey, what emotions it should evoke. If nothing comes to mind, but you want to make a video, below are a few ideas that will help you achieve your plan.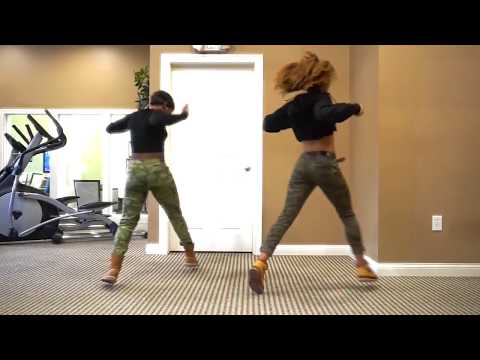 Once you have the idea and the choreography, it's time to start the process of training and honing the connection. Movements must be accurate and practiced. It may take a week, or maybe three months, it all depends on the professionalism and level of training of the dancers.
Look
It's just as important to pay attention to your looks. Of course, they must correspond to the general idea. It is important to think through everything to the smallest detail. The image should suit the dancer, it should emphasize his dignity and, most importantly, the dancer should feel comfortable in it. Why is it important? Because dance is not just movement. It's energy, it's delivery, it's feeling. If the dancer doesn't like the costume, he may become stubborn and embarrassed to do everything the way he could. In this case, the whole dance video will not be very good.
Shooting
When all the above steps have been completed, you can start shooting.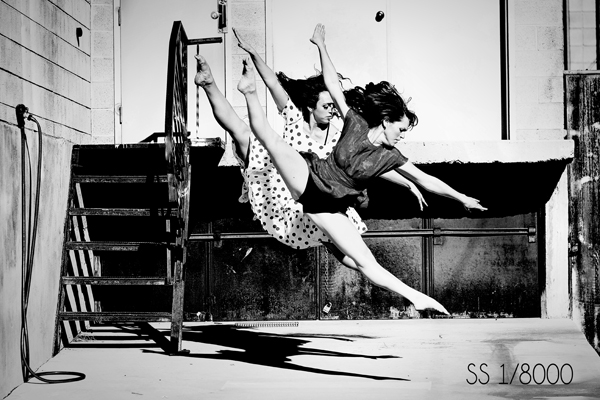 Be prepared that you will be very tired on this day, as this process will definitely take more than one hour, and during all this time you will need to give yourself completely to the dance and work at full power. If the energy from different takes is different, then the viewer will immediately notice it. Imagine that you took the first frame at the beginning of filming, and the second at the end.
Assembly
The last stage is editing, and here it is up to the director of the editing. Tell him your wishes for the overall color correction of the clip. It can be in "warm", "cold" or creative colors. By the way, a good cameraman will always make the right emphasis on emotional moments, and the editing director will insert close-ups on them.
And now I present you some ideas for dance videos:
Dance clip "School Years".