How to sew a praise dance dress
Praise Dance Wear
Unlike many other forms of dancing outfits, praise dance wear has to be modest and not draw attention to the body. The dresses of the women are normally long and flowing as it allows them to move better. For men, the pants are not close fitting and shirts are normally loose and worn outside the pants so as to make movement easier while providing a modicum of modesty.
By whatever name you call then, praise wear or worship dance outfits, they  all serve the same purpose – to help deliver the message of the Bible using dance as the medium.

Choosing the Types of Outfits
While dresses are the most common pieces for women, other garments include skirts suits, palazzo pants, tights, and scarves and yes, the right type of shoes if they are not dancing barefoot.
For Hip Hop praise dancers the outfits of choice for both men and women are generally pants and tunics. Many also include ties and caps to complete the look. Material that drapes over the body and has fluidity when the dancer is moving is good for some liturgical dances as they help to add a touch of beauty to the movements.
As with any other type of garment selection, it is also important to choose those that suit the body size of each dancer. Even if modesty is most important, the garments should be neat and attractive. To put dancers in gaudy or ill-fitting outfits will only serve to detract from the performance.
 
Since the garments have to be modest, it is important to follow certain standards, such as:

Sleeves: As a general rule, sleeves should be elbow length or longer so as to keep the arms covered.

Necklines: Since any showing of cleavage is too sexual, garments for liturgical or worship dancing should keep the chest area properly covered. Many designers of these kinds of dancewear pay special attention to keeping this area of the female body concealed.

Pantaloons, palazzos and culottes: Dancers normally wear these under dresses if they consider leotards and tights too close fitting or revealing.

For dances that require lots of jumping and leaping, palazzo pants and culottes are best as they enable the dancer to maintain their modesty while remaining flexible and free in their movements.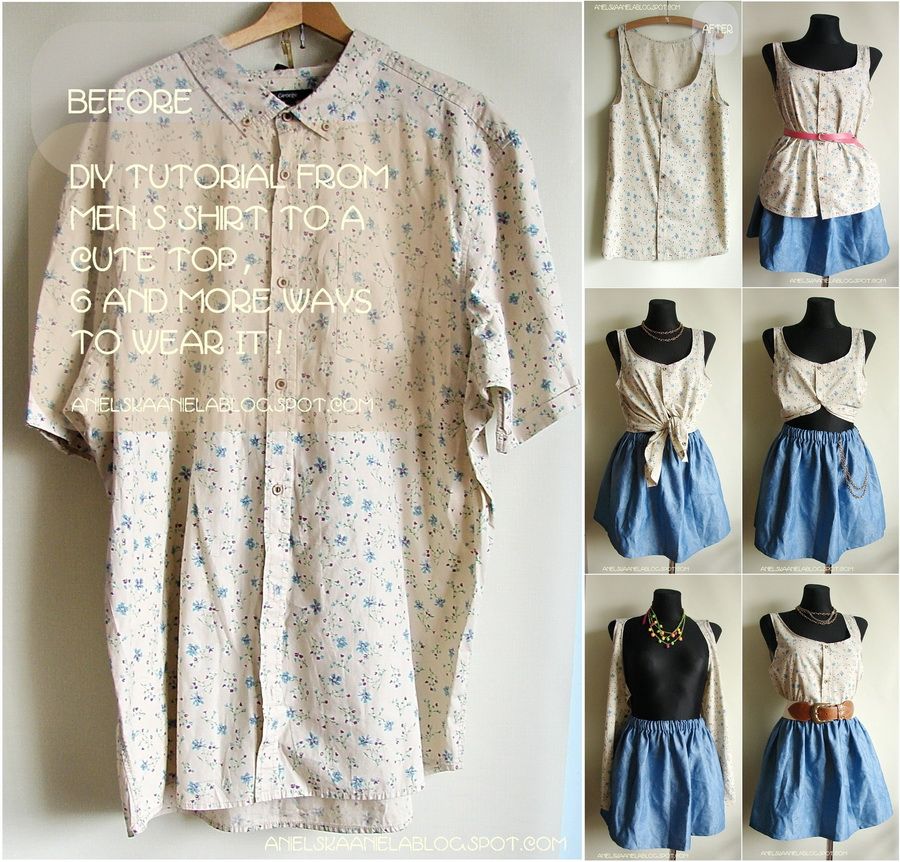 They are also safer as long flowing dresses can become trip hazards when a lot of leaping is necessary during a particular routine.
Ultimately, when choosing your outfit you need to choose pieces that will serve the purpose, that is look divine. The right style and colors are important when choosing the outfits for the dance routines for different ceremonies and biblical stories.

Where to find Praise Dance Wear
Finding pieces for individuals and groups is no longer a difficult task. Many establishments actually cater only to people needing worship costumes and other types of clothing stores also carry gear for the church set. It is possible to find the right garments at online sellers or from off the rack in many stores. Some dancers, depending on their needs will even have their praise dance wear custom made.

How Much Do They Cost?
As with any other type of garment cost will vary depending on the type of material and where you buy your outfit.
You can expect to pay anywhere from $20.00 up to a $100.00 or more for a dress. With accessories such as belts and scarves an outfit can cost pretty close to $200.00 for a woman.

Dance praise wear can be colorful depending on the season or type of ceremony as those that require solemnity will be mostly white, black or purple. Ultimately, the outfit should not take attention away from the purpose of the dance, ministering about the Gospel of God.

Return from Praise Dance Wear to Praise Dance

All christian lyrics are the property and copyright of their owners, and
are provided here for educational purposes only.
250 New And Unique Compliments For Girls
Cute and heartfelt compliments can make the women in our lives feel special and loved.
A way to a girl's heart is small gestures like compliments! Whether you are trying to make your mother, sister, girlfriend, wife, daughter, friend, or crush happy – paying them a compliment goes a long way.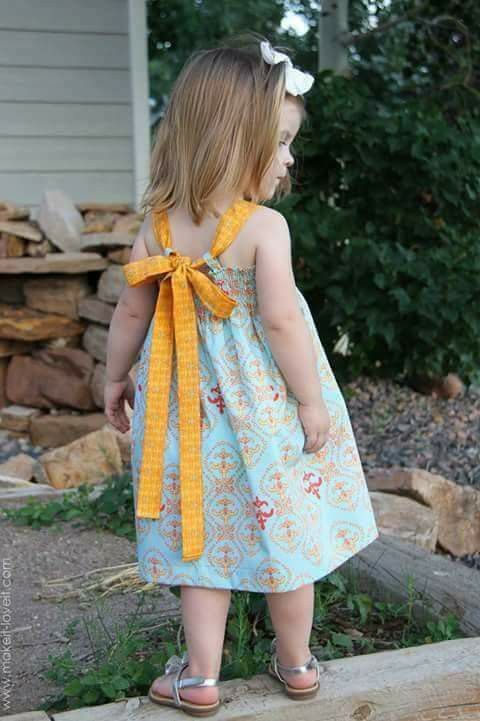 But are you running out of compliments for the girls in your life? We have you covered.
Some of the best compliments are those that come from the heart. They work better than most pickup lines do, and they are guaranteed to make a girl smile. Compliment the girls in your life based on their character, qualities, how supportive they are, the impact they've had on your life, and the strength they show despite what they have gone through. If you need help coming up with compliments, keep scrolling down. We have your back!
250 Cute Compliments For Girls To Make Them Feel Special
Shutterstock
We all find unique ways to make the women in our lives feel special. Here's a comprehensive list of a few interesting and thoughtful compliments that girls love:
You make thoughtful choices in life, and they are worth appreciating.
I am so happy that our paths crossed and we met each other.
There's no way that an extremely cute girl like you exists in this world. But here you are!
Your creativity and artistic ability just blow my mind.
You make a huge difference in the lives of those around you.
Spending time with you is a lifetime enjoyment.
Our friendship is like a special cup of tea. It is made with a special blend of you and me.
You look stunning in whatever you wear.
The sound of your laughter makes me feel like I just won a million-dollar lottery.
I'm charmed by your beauty and sense of humor.
You are full of confidence and positivity.
Thank you for never getting tired of me. You are a true friend.
Pictures don't do justice to your looks.
I'm fascinated by your lips because they always say the most amazing things with a bright and beautiful smile.
I enjoy your unique mindset.
You are the first person to strike my mind every morning.
Chocolate is sweet, but your friendship is sweeter.
You are a natural beauty.
I feel like I'm on vacation when we're together.
The kindness you have for everyone is inspiring.
Oh, your smile – it's killer!
I am lucky that friendship is for free. Or else, I would have never been able to afford you.
Your fragrance is simply irresistible.
I value your opinion. You make keen observations.
I have the best fun when I'm with you.
You always bring brightness along with you, and that's what I love about you.
Your work is beyond impressive.
I'm sorry that I got so delayed in meeting a person like you.
I like you because you know exactly what you want from your life.
You are a brave heart who is never hesitant to meet challenges.
You are such an incredible problem-solver.
Your beautiful eyes sparkle like jewels.
Your confidence is outstanding.
I love the way you take care of me, you selfless beauty.
You have a heart of gold.
I am so glad that I asked you to marry me.
Your smile is so beautiful that it attracts everybody.
You really know what you want and fearlessly go for it.
You make me want to be a better version of myself every day.
I'm a big fan of the way you impress everybody.
Even after several years, I still fall in love with you every single day.
You are gorgeous and confident.
Your elegance cannot be missed.
You are like a dazzling diamond that I will treasure forever.
Thanks for making my life worth living.
Thank you for being such an amazing life partner who has never stopped loving and appreciating me.
What's the secret to your extraordinary style?
Your loveliness is just amazing.
With you one look, the dark clouds roll away and the birds start singing.
Everyone loves you, and there are a hundred reasons why.
Shutterstock
Everything about you is worth knowing.
There's really no need for you to wear makeup. You are the epitome of natural beauty.
You are the spark that ignites me.
I'm drawn to your warmth and intelligence.
It's lovely that you lead a life of simple living and high thinking.
You make life so worth living.
 Your voice is so mesmerizing.
Your humility and grace cannot go unnoticed.
The sight of you in that dress is stunning.
I must be kissing an angel because nothing else can make me feel so good.
I find you sexy, attractive, and impactful.
I love your carefree attitude.
How do you manage to look this pretty all the time?
I could listen to your heartwarming stories for the rest of my life.
I cannot believe how this much beauty can exist in one person.
You always brighten up any room you are in.
Your smile makes me weak.
I can't take my eyes off the beauty you radiate with that sparkling smile.
I want to be as mentally potent as you are.
Holding you is the best cure for anything.
Do you know how attractive you look to me?
Your laugh is contagious.
Your kisses are like mellow raindrops on a drought land.
If someone wrote a book about you, it would be a bestseller.
I'd rather spend time with you than anyone else.
I admire the way you are ready to sacrifice everything for your family's happiness.
I love your sassiness.
You are like sunshine on a cloudy day.
When I focus on you, all my pains are gone.
You put a lot of effort into caring for others. You are worth admiring.
You are limited edition.
I am so grateful that we met.
'Breathtaking' is not enough of a word for you. You are way beyond.
You always know how to put your best foot forward.
I love how you make ordinary events worth remembering.
If I had to make a choice between my FIFA and you, I would certainly go for you.
You have an unbeatable sense of humor.
You're beautiful all the time, but when you smile, you make the world halt.
Your taste is so impressive.
Your humility and grace attract many people.
You have always been there for me with motivation and the best advice.
I love the passion you put into everything.
It's always such a pleasure to be by your side.
No matter who is in the room, I always find myself looking at you.
The sight of your beautiful face framed by your soft hair can't be resisted.
I don't know how to explain what you mean to me.
I love how you stay calm and composed in any situation.
Your beauty knows no bounds. You are meant to conquer the world and hearts.
 I can never express in words how much you mean to me. I fall for you more deeply every day.
If life was a river, I'd choose to paddle with you.
Shutterstock
 You don't like a few things about yourself, but it doesn't matter to me. You will always be perfect to me.
You know how to bring out the best in people.
I will never miss spending time by your side.
Wherever you are is where I would love to be.
I am comforted by your presence.
Those eyes are stairways to heaven anyone would like to climb up.
You are the most astonishing woman I have ever met.
Your enthusiasm and passion for life are just exquisite.
You always know what to say.
My sadness fades away when I see your million-dollar smile.
I can never stay mad at you – your love is that addictive.
You are so great when it comes to giving gifts. You know exactly what people want.
Your kisses are as soft as candy floss and as warm as a cup of hot chocolate.
Whenever you walk into the room, my heart skips a beat.
I'm so glad we are still beside each other.
I find myself lost in your eyes – they are deep like an ocean.
I know that you can do anything to accomplish that you set your mind to.
You're irreplaceable. You're my one and only.
I can't wait to see what is there for us in the future. You make everything lovely.
A day without you is meaningless.
Your laugh is the cutest of all.
You carry yourself with so much pride and respect.
You are one of the women that I really admire due to your great achievements.
Your strength and dedication made me believe in myself.
I would love to follow you for the rest of my life.
I'd never want you to change. I love everything about you.
You are so mature and energetic.
You are as bright as the sun because you spread the warmth of your love.
You have the most beautiful and deep eyes.
You are like the shade of a tree on a hot summer day.
You are that missing piece of the puzzle that completes my life.
Nobody is perfect, and there is nothing that I would change about you. I have fallen for the way you are.
I'm pretty sure that whoever is falls for you will never experience boredom ever again.
You have such a talent to put together the most stunning outfits.
Your love is like an orchard: sweet, surreal, and sublime.
Your voice makes my life worth living.
If only there were more people like you in the world, it would have been such a pleasant place.
Do you know why I wouldn't ever compare you to an angel? It's because you're real.
You are so gorgeous, and that is the least I can say to compliment you.
I have never been more proud to call you my lifeline.
When I see you sad, it shatters me.
Girls run the world – and you are the best of them.
I am sure there cannot be anything else better than you being yourself.
I love how you love yourself.
No matter where I go and who I meet, no one will be better than you.
The secret behind your beauty is that your heart is beautiful too.
You have got some sexy dance moves.
You are the essence of perfect beauty and a truly strong woman.
There is something about you that makes me want to be a better version of myself.
Shutterstock
No matter what you do, you always look classy.
God didn't write our names together. He made us for each other.
I never have more fun than when I am with you.
You are the essence of boldness and beauty.
Whoever is lucky enough to end up with you will never miss anything in life.
When I need a pick-me-up, I just think of you and it brings back my smile.
When we are together, I want time to stop because I can't pull myself out of your alluring deep eyes.
You have a way of making everything so easy.
When the world needed hope, you came to the rescue.
You are a strong, smart, and sensual woman.
I don't usually think about many things, but when I do think, it's invariably related to you.
Don't say that you can't dance. Your moves made everyone's eyes pop out.
You are a woman that no one would want to miss out on.
 am blown away by your energy and passion.
They say that there are plenty of fishes in the sea, but you are my favorite one.
It's not my fault that I fell for you. Your vibe is irresistible.
All I want is for you to spend the rest of your life with me while I try to make you happier with each passing day.
You add life to the party.
True friends are rare. I regard you as one, and you're a cut above all the diamonds.
I love how confident you are. It makes me fall for you even more.
I'm trying my best to fall asleep, but I just can't get enough of your smile.
I didn't believe in soulmates, but after meeting you, I certainly do.
There is never a dull moment when you are around.
You make me come to life.
You are the first thing that I want to see every morning and the last thing I want to see before falling asleep.
You looked great today. I know I didn't see you, but deep within, I know.
 Life isn't perfect, but when you are with me, "perfect" is a small word to describe life.
Everyone gets knocked down sometimes, but you always have a backup plan to keep going.
You are worthy. You matter the most.
I notice that you lit up the room as you walked in.
No obstacle seems too big with you by my side.
I could hold your hand forever.
You're more helpful than anyone I have ever met.
I feel peace when I am beside you.
You remind me of cherry blossoms. It must be because you always look fresh and lovely.
Your most attractive feature is your kindness. It makes me melt.
Your one smile can make me do anything you want.
I do not mind growing old and fat with you.
You walk with such grace, it looks like you can take over the whole universe.
I am captivated by your beauty, but I am even more enthralled by your wisdom.
I can't get you out of my head.
My only wish is to make you laugh whenever I can.
Your laugh is like music to my ears.
Your love for others makes me want to work on myself.
You have the smile of someone who knows the big secret of living in harmony.
Let me flip a coin. Heads, I'm yours. Tails, you're mine.
You will always be my sunshine, babe, even when we are old and gray.
You are an outstanding listener.
I like the way you use your intelligence.
Whenever I need a friend to talk to, you are the first person to strike my mind.
Damn, your smile. It is so pretty.
Shutterstock
A strong and confident woman like you should be my future wife.
The hardest part of hugging you is letting you go.
In my eyes, you are an angel.
You mesmerize me with your beauty.
I'm wearing the smile I got from you.
Could you be any sweeter?
I bet it will feel perfect when I can call you mine.
Someone is getting through something hard right now because you are stuck in their head.
You can be anything you want in the world, and I feel fortunate to be the chosen one to go through this life's journey with you by my side.
I love how beautiful you look when you are sleeping.
Whenever you are around me, my happiness multiplies.
You're my evergreen reason to smile.
Your hair flows with the grace of a majestic river.
You know exactly what to say when someone is feeling down.
I could listen to you talk for hours.
You're like sunshine after rain.
I'm grateful that we met.
You are wiser than a princess who has traveled the world in search of wisdom.
Thank you for never getting away from me.
You bring the best out of life.
You are full of courage.
You look sexy when you're bossy.
Having someone as beautiful as you reminds me that the mercy of the Lord is truly something I can never deserve.
You are beautiful – never forget that, even when you don't feel like it.
You have an outshining presence.
You're like a ray of sunshine on a gloomy day.
I get blown away every time I see you.
If I had the ability to do magic, I would have kept you for a lifetime.
I love your sensuality.
You teach me something new daily.
What a smart chick you are.
You shine like a rare, priceless diamond.
Your touch fans the flames of my desires.
Your creativity is endless.
You are my dream come true.
I like the way you keep honesty as a priority.
I feel drawn towards you every time I look at you.
Your beauty makes my day.
You are incredible in your own way.
You are a superwoman for every man.
I'd like to be captivated by your beauty forever.
If I had to choose between life and you, I'd certainly choose you.
Your patience makes you even prettier.
You light up everyone's day with your gentle touch and bright smile.
A true example of beauty is you!
You make time stop and hearts fly.
If my wish is granted, I'd like to spend my life with you.
How do you manage to touch my heart every time I see you?
Love, faith, and pride are how I define you.
Your innocence or beauty, both are alluring!
It is strange how we don't notice that compliments for girls are quite uncommon. Girls do not get appreciated enough for the value they bring to the lives of people around them. A lot of girls don't even want grand gestures to feel validated. An unexpected, genuine compliment on the little things about them would keep them happy for days. It does not require a lot of effort. You could have the girls in your life smiling all around you with a few honest emotions, coupled with some witty lines! We hope this article inspires you to reach out to the special girls in your life and shower them with all the compliments they deserve.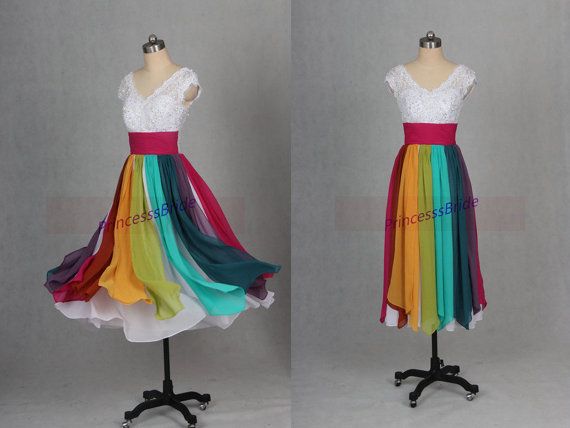 Frequently Asked Questions
How do you give a girl a unique compliment?
Notice her unique positive traits and build a compliment around them. This way, she will receive the praise that no other has.
Why do girls fall for the compliments?
Compliments are a form of appreciation, and everybody likes to be appreciated. Hence, girls fall for them. But this applies to all the other genders too.
What compliments do girls like?
Girls like compliments on their work ethics, personality, skills, talents, and looks. But this can vary from person to person.
The following two tabs change content below.
As Head Of Content Operations, Harini sets the tone and editorial direction for StyleCraze to deliver engaging, interesting, and authentic... more
How to sew a children's ballroom dance dress

Ermak

Reg.
12/08/2004
Message
14

Dear Osinka!
My 8-year-old daughter is engaged in sports ballroom dancing, I need a dress to perform at the competition, but it is very expensive to order to sew it. I want to sew myself, but I don't know how to build a pattern, please help!

Kisulia

Reg.
04.11.2004
Message
1443

Ermak, first of all, ask the head of the studio where your daughter works out the requirements for competitive dresses, they are very strict. You did not write what class she dances in, judging by her age, she is a beginner. When I was doing ballroom dancing myself, for juniors it was required that the dress be solid, not flesh-colored, no neckline, no sequins, no tutu, long sleeves, i.e. very simple cut. Usually everyone sews themselves according to the pattern of the most ordinary dress with a tight-fitting top and a sun skirt. The fabric is stretchy so it doesn't restrict movement. Stretch velvet looks very impressive. When the class of dancers increases, the requirements for dresses change, the higher the class, the more liberties and bells and whistles.
Good luck with your sewing and your daughter with dancing!

Olya-Luna

Reg.
04/18/2004
Message
48

Just yesterday I built a pattern from Season
http://www.season.ru/sovety/sozd_vikr/elastich.html
for a 9-year-old girl. Constant values ​​(constants) were recalculated in proportion to measurements. I finished building the swimsuit myself - the "seat height" plus 7-8 cm for a height of 140 (laid 10 - it turned out to be a lot ...) I cut out the layout (an old T-shirt). I wanted to slightly pick up the shoulder (by 0.5-0.7 cm), well, I drew a "line of panties" on the child.
The sleeve fits pretty well, everything else too.
Well, the skirt - one or two "suns", some make 2-3-4 layers of chiffon, some - an underskirt, for example, from organza in 2 suns, with or without a fishing line along the edge ... from the waist or from the line hips, who likes it better and goes ...
Many photos with "styles" rating on http://www.photodance. ru/
but for some reason it has not been opened for three days already ...
Easy parquet!

Ermak

Reg.
12/08/2004
Message
14

Many thanks to everyone who responded, all your advice helped me a lot.

girivenko natalia

Reg.
12/14/2004
Message
11

please help in this matter! children from 8 to 13. girls. any answer revealing ball gown tailoring would be very helpful as i have no idea about it

Osik

Reg.
15.02.2004
Message
858

It is sewn like a regular straight-cut dress. Flared underneath.
It is desirable to use stretchy fabrics.

Kisulia

Reg.
04.11.2004
Message
1443

girivenko natalya, recently there was such a topic, look at the link:
http://club. osinka.ru/viewtopic.php?t=3906

girivenko natalia

Reg.
12/14/2004
Message
11

thanks

girivenko natalia

Reg.
12/14/2004
Message
11

http://www.season.ru/sovety/sozd_vikr/body. html found a bodysuit pattern BUT for adults! for some reason I think that some coefficients are not suitable for children and I heard that the sleeves should be cut differently for dancing. arms are constantly raised, it seems that the shoulders do not rise, it is necessary to cut the sleeve with a simple cylinder, but I love everything according to the rules, exact coefficients and patterns, help!

girivenko natalia

Reg.
12/14/2004
Message
11

http://www.season.ru/sovety/sozd_vikr/body.html you can take a bodysuit from here

Black Mary

Reg.
09/10/2004
Message
2788

here's another link for you - there are interesting styles.
http://www.kostumer.ru/kostumyBal.php3?dir=/kostumy_bal
http://www.kostumer.ru/kostumyBal.php3?dir=/kostumy_bal&pages=1
a lot of useful things - how to take measurements, rules for costumes, etc., etc.

and here is another
http://www.galawaltz.ru/rating_dresses.htm

Olya-Luna

Reg.
04/18/2004
Message
48

Try to recalculate the "adult" coefficients proportionally -
for example, if there is a factor of 3 for the measure (abstract) of 21 cm, then for your measure of 12. 5 cm the coefficient will be 12.5*3/21=1.78 (round up. ..)
I got it...
As an option (out of hopelessness) - buy a ready-made gymnastic leotard and chop off a pattern...

girivenko natalia

Reg.
12/14/2004
Message
11

thank you so much, that's what I wanted to know!!!

Black Mary

Reg.
09/10/2004
Message
2788

and you have not tried not to build a pattern yourself, but to remove it from some bodysuit that fits well. I do like this. I have problems with the construction - no matter how I build it, I'll throw it away (along with the spent fabric), but recently I took a pattern from my bodysuit, sits - exactly the same.
Well, flare from the hips. By the way, all ball gowns are sewn on the basis of the bodysuit. This is when you pull your hands up so that the dress does not crawl along with them. the dress is sewn to the body along the vertical seams (therefore it is desirable that they match). It is best to sew a bodysuit from a mesh, but of course, you can just buy a ready-made one and use it, and cut off everything that is superfluous.
look at the forum in Costume Design and Needlework there were already several threads on ball gowns.

girivenko natalia

Reg.
12/14/2004
Message
11

http://www.kostumer.ru/kostumyBal.php3?dir=/kostumy_bal
Dancing, love, politics | severnoe-siyanie
If we omit the profanity, then Danila's father stood with his mouth wide open, powerfully blowing air. Translated into literary language, his speech would sound something like this: "My dear son, I fed you, watered you, gave you an education, attached me to the position of deputy, now I have knocked out for you your own, the only, beloved position of mayor. Yes, the town is small, but you have to start somewhere, then you will reach the governor. What are you, my blood, so disgraced your own father, where did you meet this long-legged beauty, who, drunk almost in a negligee, dances at the bar, uploads a cursed photo on the Internet and now all the media write about it.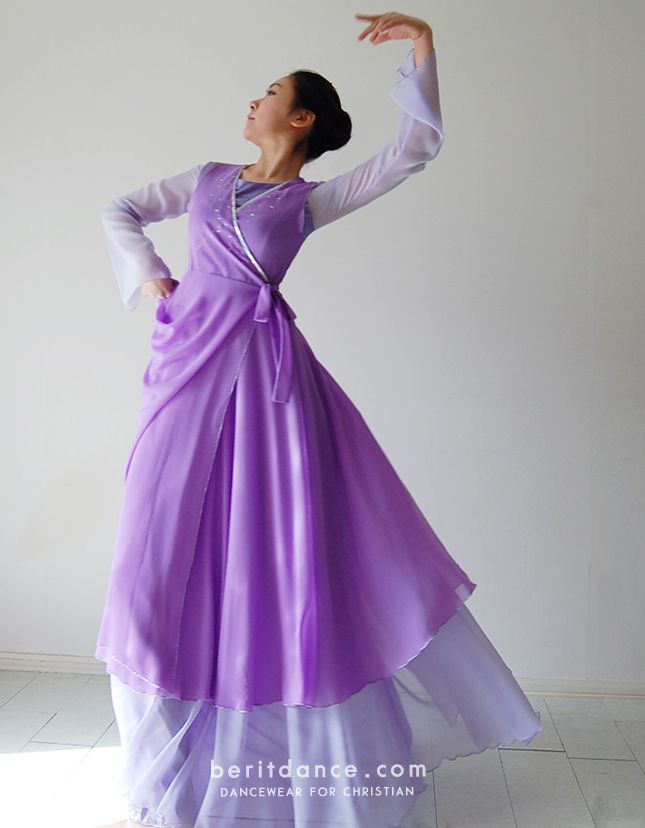 And what a horror, this information reached big, big people. I put in so much effort, and now everything can fly tram-para-ram. Why are you putting the folder like that, son?
Danila is already thirty years old, but he was afraid of his father just as in childhood. He lowered his head and did not dare to raise his eyes, he himself understood that he was to blame. Who knew that this fool would do such a thing? Of course, the girl wanted to show off, throw dust in the eyes of her girlfriends at a bachelorette party, drank a little - who doesn't happen to. But she is the bride of the future mayor, she should at least think a little with her head, however, what is there to think - she is a blonde! And now the country has taken a course on morality, big people do not forgive such mistakes. Everyone has girls with low social responsibility, but they should not be known about and it is forbidden to take them as wives.
The father came out of the waiting room of his deputy son, slamming the door loudly.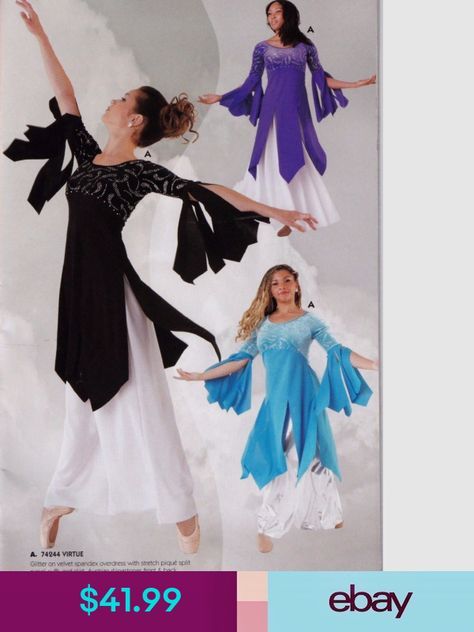 Danil shuddered, tiptoed over to the window to watch his father leave in an armored jeep. He quickly put the phone in his pocket and also headed for the exit, already imagining how he would fall apart on the couch at home and drink whiskey with ice, but at that time the secretary Lenochka knocked on the door.
- Danil Anatolyevich, there is this one again, well, how is she there, with her dances, she keeps walking and walking, she has been sitting for two hours, I tell her, you are busy, but she does not leave, - Lenochka spoke confusedly, often not coordinating the words in offer.
Like everyone else, she was placed by acquaintance. Danil didn't even remember whose daughter, wife or bride she was, but she was definitely someone: there are no strangers in the government.
- Damn her! Let him come in, - Danil again sat down at the table and took out the phone.
Anastasia entered modestly, sat on the edge of a chair, took out a folder, Danil did not look at the visitor, it was more interesting for him to look at the photos of his beloved on Instagram, however, most of them had already been deleted.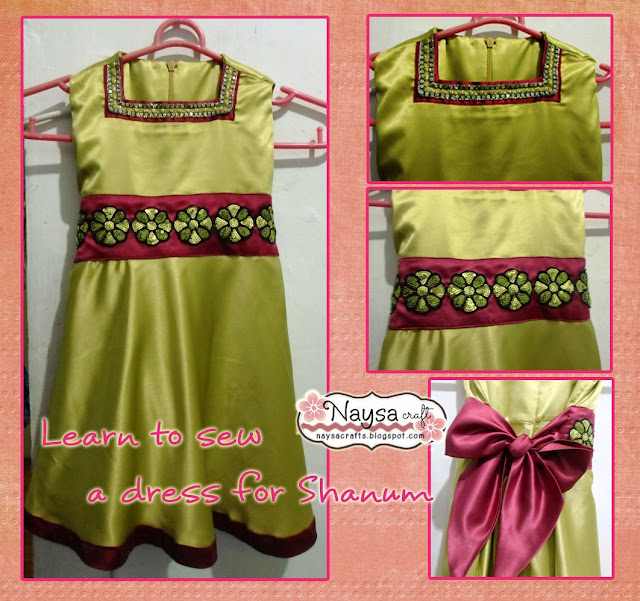 - Danil Anatolyevich, I sent you an official letter, but did not receive a response. Let me tell you how important it is to organize a festival of Russian folk dance. The future generation should know its culture and history. Dancing is the same cultural heritage as literature, painting…
- Nastya, are you? Danil looked up and saw his former classmate. He laughed, "What are you doing here?"
- Me? I came to the deputy for financial assistance in organizing the city festival of Russian folk dance "Dubravushka" among schoolchildren.
- You yourself are an oak forest, - he cackled, - How is life so young? Why so sad? Let's get up, we'll go, we'll have lunch, you'll tell me how you got to the oak forest with a law degree.
While they were driving to a restaurant, Danil Cherkasov recalled his student years with pleasure. He was a typical major, the son of a big official who did not need to think about anything - a red diploma was implied by itself. People like him are the main part of the faculty, but there were smart little provincials among them, they didn't communicate much with them, if only to pay a pretty penny for an essay, otherwise it wasn't their level.
Nastya belonged to the poor students, but Danil then drew attention to her - her arched posture and the peculiar gait inherent in dancers distinguished her from the crowd. She has been dancing since childhood, having enrolled to study as a lawyer, began to earn extra money as a choreographer, and continued after graduation. Unlike Danila, she did not have a warm place, and she did not have a soul for jurisprudence.
- Danil, I'm very glad that we met! Please help organize the festival. Here I calculated how much we need to rent the hall, costumes, director and presenter. We have already agreed with the media on information support.
- Ha! Do you remember when you and I were in commercials? - Danil interrupted her, - Well, I was standing there in a business suit, and you were jumping in a fluttering dress. Wow, high! She stretched one leg so forward, and pressed the other, - He laughed again, - My father even kept a magazine somewhere. Need to find. I was still thin then, I was handsome.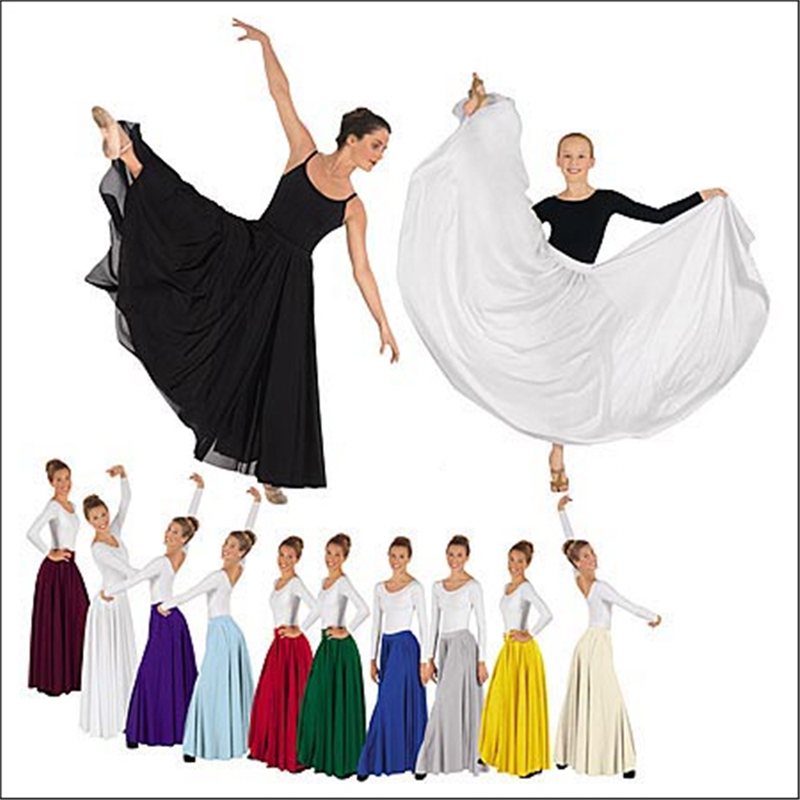 - Yes, I remember. The photographer could not catch the frame, and then I landed unsuccessfully and twisted my ankle, you drove me home and tried to kiss me, - Nastya blushed.
- I still want to kiss you - he leaned over, but she dodged.
They had lunch, Danil took a folder with the concept of a children's dance competition from Nastya, casually threw it into the back seat. He was not going to do anything, although he promised to study everything carefully and help, but he was an ordinary deputy who was put in his place and told what to do - there were no instructions to help the girl Nastya arrange some kind of dance festivals.
Nastya called him on his mobile, wrote SMS, but he was always busy with business, traveling, etc. She is already used to the fact that people do not keep their promises, that in this life you can rely only on your own strength. She nevertheless arranged a festival of Russian folk dance, not as large as planned, but it turned out well. She herself acted as a choreographer, director, and presenter, took a small loan from a bank for gifts and diplomas to the winners, and agreed with a summer playground in a city park free of charge for being mentioned in the media.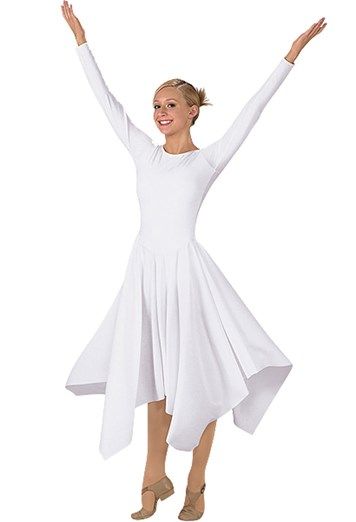 She invited important people, even printed expensive beautiful invitations, but they did not come. Danila, as a deputy, also called. He, like everyone else, assured of his presence and ignored.
He really had no time for this, all the time he was busy preparing for the election of the mayor of a small regional town beyond the Urals. His PR people worked hard to compose a decent biography and erased the obscene facts of real life. There were many trips and speeches to the electorate. All this exhausted him, and then his father decided to marry him to his friend's daughter.
The girl Lida was a typical well-groomed secular fool with a red diploma from a prestigious university. She even went with him to the city and immediately threw a tantrum. After Moscow, London and New York, she was offered to live in a city where there are only two hundred thousand people, and the main attraction is the smoking chimney of a metallurgical plant. There are no boutiques, no nightclubs, and there is practically no asphalt for her Bentley! In general, just as her father did not love Danila, Lida also had a father who also loved her, unable to bear the suffering of his daughter, he canceled the wedding and sent Lida to heal her nerves in Courchevel.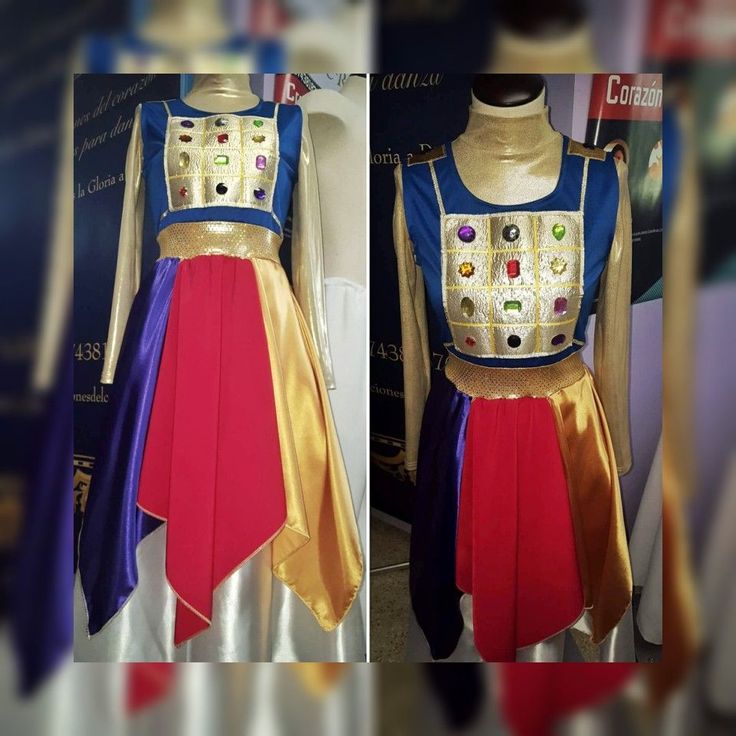 While Lidochka was conquering the snowy peaks, Nastya, who got into debt after the festival, thought about life and realized more and more that life does not think about her at all. Thirty-one years old, not married, no children, she has a favorite job, but there are no prospects, finances sing sad romances, and she herself wants to howl in pain and despair. She has so many ideas, a great desire to work, but no one needs her good impulses, and if at the age of twenty she still lived in dreams and believed how she would turn the world upside down, making Russia the most dancing country, having exchanged the fire of aspirations for the fourth decade, a series of failures extinguished. Nastya curled up on the bed in a rented apartment and quietly cried. Why is this world so unfair? Apparently, her best friend is right: in order to succeed, you must either be born into the family of a millionaire, or give birth to a millionaire. The first was not lucky initially, and the second also does not shine.

Anatoly Cherkasov, the owner of factories and steamboats, received a clear instruction: if you want to see your son as mayor and download natural resources from the region - marry offspring, because the people need to see the mayor as a family man. Danil was ready for any choice of his father, but then he remembered Nastya. This is the perfect wife! The quiet, downtrodden dance teacher.
Nastya understood the plight of her situation, besides, summer was coming - not the season for her dance school. It was already difficult to pay the rent, and then the debt from the festival "hung". She, naive, thought that all respectable uncles and aunts from the ministries would come, see what a good deed she was doing and help her to do further. The phone vibrated and highlighted the subscriber: "Danil Cherkasov." Nastya answered the call with hope.
- How are you, beautiful? What's new? - Danil, as always, was cheerful and relaxed.
- Danil, hello! I am glad to hear that I have held a Russian dance festival and plan to do more.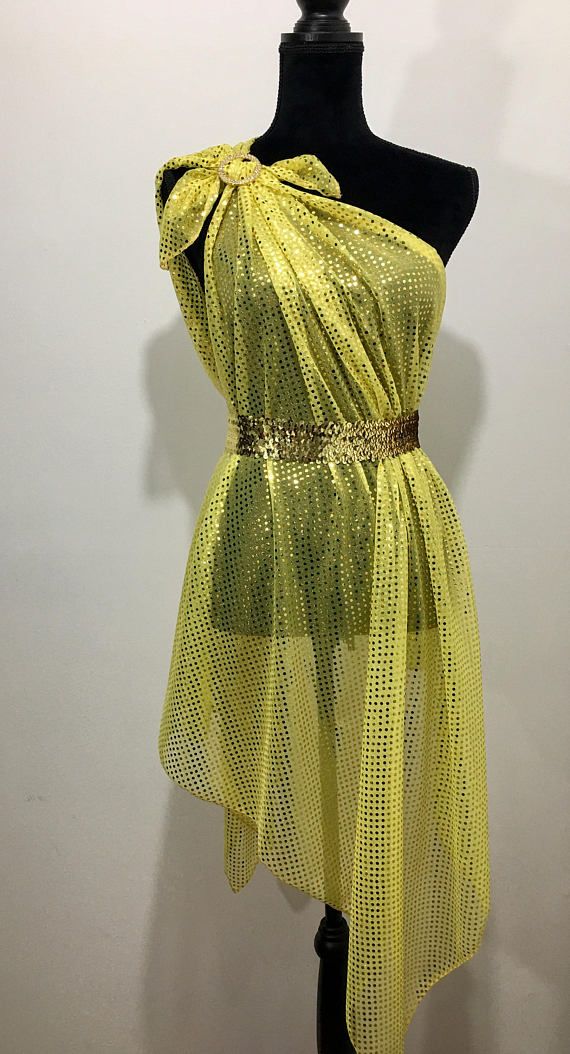 I have all the reports, we even made a video ourselves, - Nastya spoke hastily, she really wanted not to lose hope for help.
- Let me pick you up, tell me at dinner.
She was again with a folder of documents, again excitedly talking about her project, about its cultural and educational significance, but again he did not listen to her.
- Nastya, marry me, you will be the mayor's wife, - he laughed at the play on words, and she looked at him in confusion. Then Danil, with his characteristic cynicism, explained why he would marry her. Of course, he would never marry someone like her, not to his taste, but then you understand such things. That's so rude, not even trying to say romantic nonsense. She wanted to cry at the same time from resentment, to slap him with all her might, to throw hot tea in his face, to yell, but from childhood she learned to restrain emotions in public.
For a girl, the most important thing is to get married! With all the moral values, Nastya understood that she had nothing to repay the loan to the bank, that her dance school would never bring a normal income, and she was also unlikely to be able to see her students on the big stage.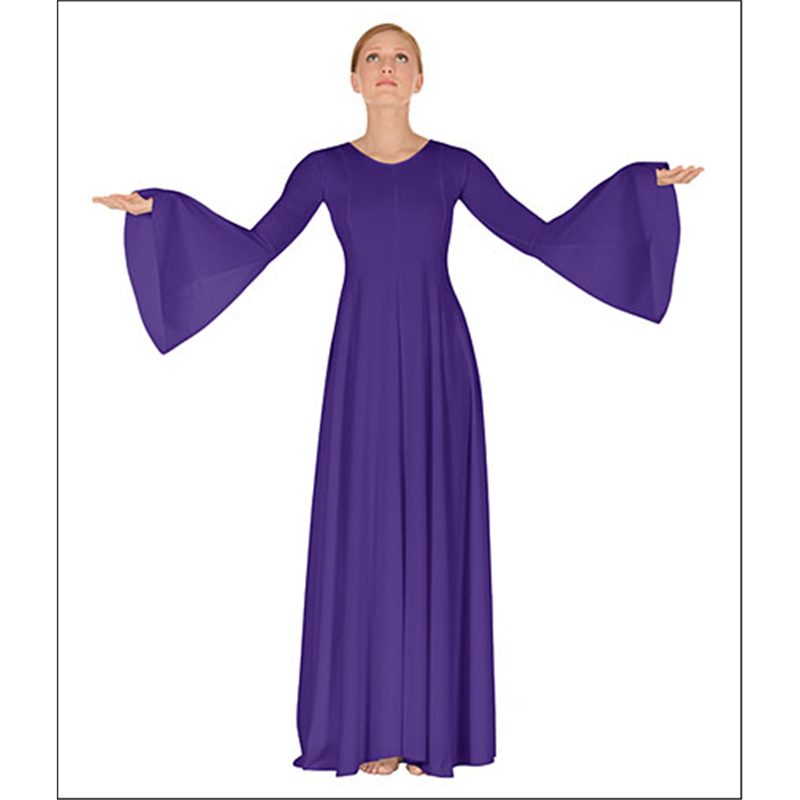 She agreed to Danil's proposal on one condition that this marriage would last no more than four years. The young people shook hands in a business-like manner and went home.
Danil gathered a council of PR people, they quickly came up with a romantic love story from their student years, found a ten-year-old advertising poster where they were with Nastya, made several photo shoots in the Love Story style and began to competently build an advertising campaign. The wedding was chic for a narrow circle of people, and for the people a modest report was made and a charity trip to the orphanage was made, supposedly on the day of the wedding, although it was three days later.
The small town impressed Nastya very much, however, not the town itself, but her new living conditions - a five-room apartment with expensive furnishings, a car with a driver, regular vacations abroad. It is not important WHERE you live, but HOW. She was quickly sewn business dresses and suits that looked perfect on her figure, and the choreographic posture immediately distinguished her from the crowd.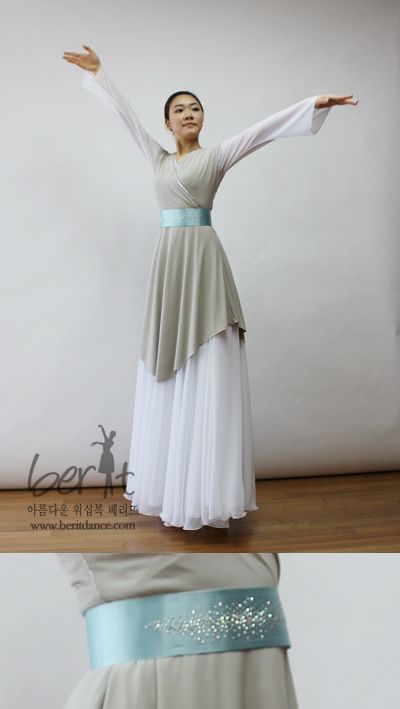 She would easily overshadow Melania Trump, Carla Bruni and the Duchess of Cambridge combined, because in addition to the perfect figure, she also had a beautiful Slavic face and Russian soul.
They lived well, talked little, they had no sex. Or rather, she did not have, but he had, but not with her. Danila always liked colorful girls, with big breasts, so - oh, blood and milk. Tight, with a relief tummy and inflated dance legs, Nastya did not impress him, besides, she had the flat-chested ballerina.
Nastya was bored, she often let the driver go and went shopping herself, at first the inhabitants shunned her and whispered, then they began to deal with their problems, she listened to them and in the evenings cautiously, in a feminine way, inspired her husband. Nastya realized very quickly that Danila needed to create a positive image for career growth, appease her dad and big bosses from Moscow, and her inner urge demanded to change the world for the better, to benefit society.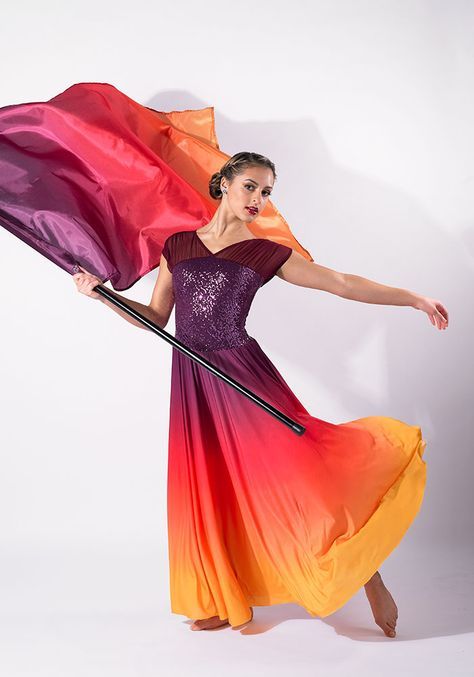 First, he bought two new ambulances, then, on her instructions, he repaired the kindergarten and, as Danil did not resist, the city had to arrange a Russian folk dance competition. The dance festival was shown even on federal TV channels, the next year Nastya connected the entire region, almost all twenty-three cities took part. It's good to be the mayor's wife, just call and everything is decided very quickly: both the site and the money are in the budget, and the media gather on command and write laudatory reviews.
The inhabitants of the provincial town idolized Nastya, and her soul, striving to sow the good and the eternal, unfolded. And now she has already arranged a new competition among schools, this time for landscaping the territory and even called a fashionable landscape designer from Moscow. People were delighted, they especially liked the figures made of bushes and the clock with a working hour hand made of flowers. Among the volunteers, she gathered the cleanliness police, who proudly watched so that no one littered.

The eternal misfortune of Russia - roads, she also decided, at least the central street was normally paved. Every month she held some kind of event: the most beautiful entrance - how many artists were found in this small town! The best playground in the yard - the men themselves made swings, slides and sandboxes. The winners were given modest prizes, but they were more pleased with their photographs in local newspapers. And most importantly, all this was done on enthusiasm, without budget money. Residents even decorated the New Year tree in the city center with homemade toys, and with the saved budget money they bought expensive medicines for the seriously ill. During the three years of Danil Cherkasov's rule, crime decreased, the birth rate increased, the city changed beyond recognition. Residents stopped drinking, watching stupid serials on central TV channels, they were more interested in local news with their faces, and since it's on TV, you need to look decent. A simple Russian girl, Nastya, was able to do what no ruler in any country could do: she gave people the opportunity to create their own cultural life.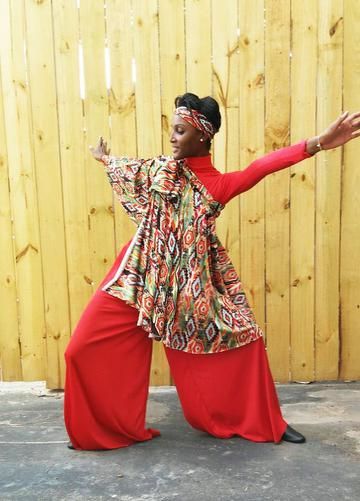 She did more to strengthen the marriage than all psychologists put together: will a woman "nag" her husband and yell at her children when she needs to sew a dress for the annual ball of the queens. Oh, it was an unforgettable sight! All the women of the city, from one-year-old girls to the oldest resident of the woman Avdotya, who celebrated her centenary, walked in evening dresses along the main street through a column of admiring men.
Moscow journalists became frequent guests of the town, which they had never heard of before. Thanks to its popularity and rich cultural life, tourists have been drawn to the small Ural city. Small business began to develop - mini-hotels, souvenirs. Nastya became a celebrity, and Danil, receiving praise from above and from his own father, was already trying on the governor's chair. At one of the press conferences devoted to the problem of small towns, Putin himself set him up as an example, calling him a young, energetic mayor with a creative streak.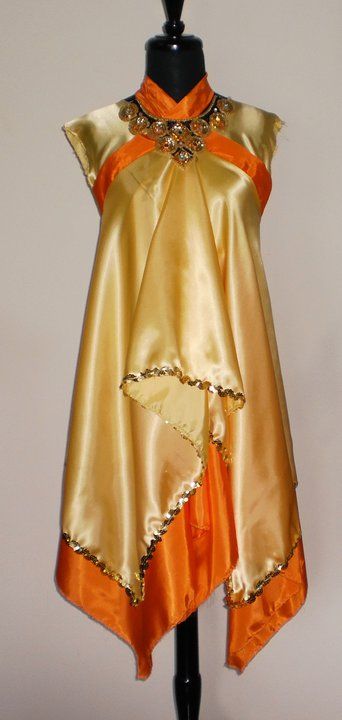 But then there was a scandal.
One girl with reduced social responsibility, as the president designated this type, left for the capital of the region and gave an interview to the yellow press about her love relationship with Danil Cherkasov, and even provided the editors with photographs from the sauna. But even here Nastya saved Danila, she turned to the residents, read out a report on the achievements of the mayor and the new plans of the city council. Danil had to squeeze the officials and start building a new hospital, as well as the Palace of Culture - this was already Nastya's desire. The construction was proceeding rapidly, TV reports were regular and everyone quickly forgot about the scandal, the main thing is to switch the attention of the people in time.
This incident brought them closer, now they not only talked about business, but also heart to heart, and sometimes even fell asleep in the same bed. Not that Danil lost interest in a wild life, but more and more often he wanted to be at home with his wife.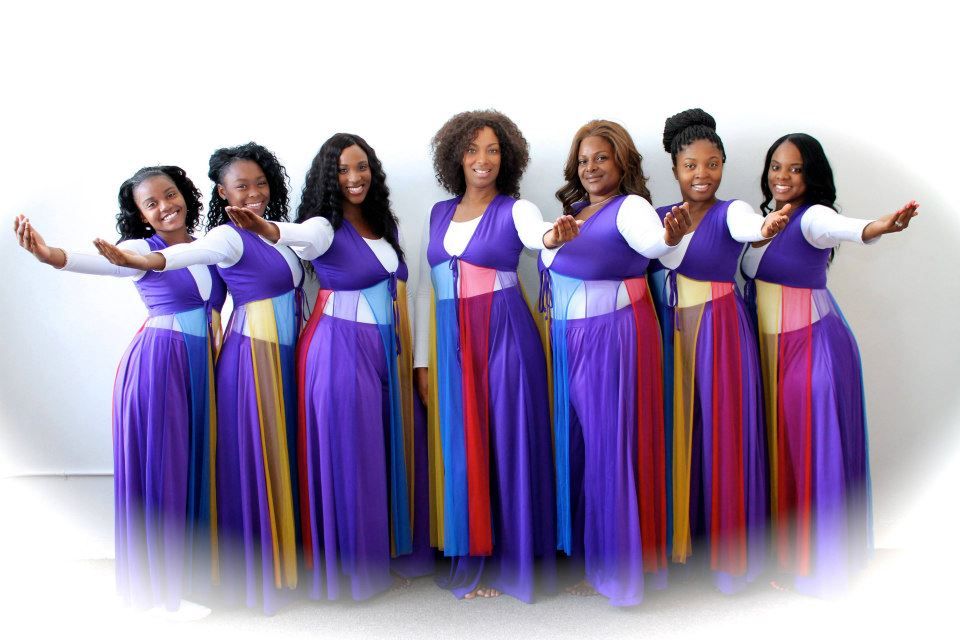 With Nastya, he felt calm, with her he was like behind a stone wall, she supported him in everything, helped, prompted and helped out, like a real Russian woman from Russian fairy tales. He even began to like folk dances, once at the fair he bought himself a shirt in the style of the Russian national costume.
Once he was driving home and unexpectedly asked the driver to stop near the flower shop. As soon as Danil left, the saleswoman called all her friends, which means she informed the whole city that the mayor bought a hundred and one roses for any wife: "This is what love people have! And when asked for what reason, whether it's Nastenka's birthday, he answered: "Just like that!"
Nastya met him with a delicious dinner, she was in a cocktail dress and even put a bottle of wine on the table.
- How did you guess that I was with flowers? Daniel kissed his wife on the lips.
- So today is a special day. You are about this, aren't you?
- Yes, I'm actually just like that.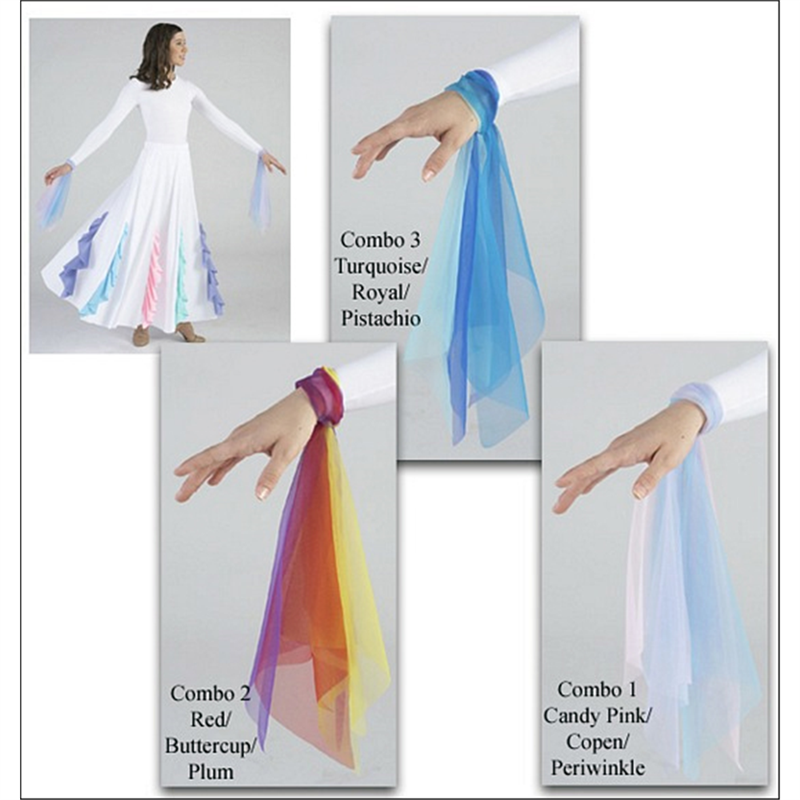 And what's the reason? - he went to the bathroom, - Wait, I'll wash my hands, tell me.
When Danila entered the living room, Nastya had already poured wine into glasses.
- For freedom! She made a toast.
Clink of glasses, a sip of red wine and Danil's perplexed look.
- I do not understand - he looked carefully at his wife.
- Our marriage bond ended today. We're getting a divorce, honey! - Nastya sat down on a chair, throwing her legs back and Danil lustfully looked at the beautiful female knees.
- I don't want to. It's all right, - he looked at her and for the first time noticed that that quiet, downtrodden dance teacher was no more. A gorgeous, well-groomed young woman sat in front of him, but most of all he was struck by her look - confident, bold, courageous.
- Sorry, dear, but we have drawn up one piece of paper at the notary's office. You know that I will always remain a friend to you, so we will part very quietly, without scandals, we will come up with a reason why I will leave the city, but for appearances I will periodically visit you and attend official receptions, - she went into the corridor and he noticed a suitcase, - Sorry, a taxi has already arrived.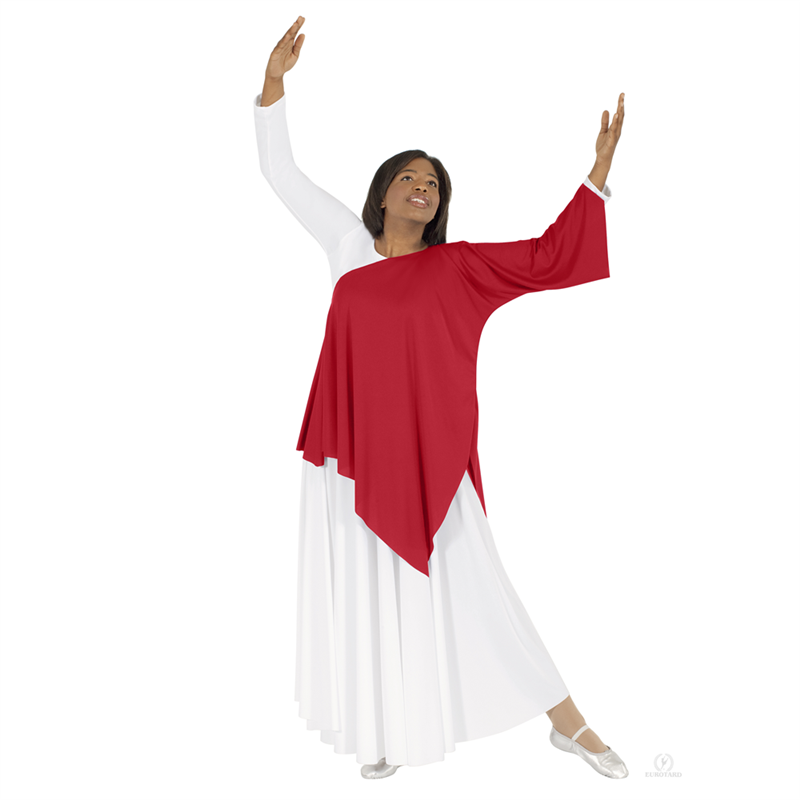 And yes, here is a folder with my suggestions, do a few more good deeds for the city until you become governor. Thanks for the flowers, but I can't take them with me.
When Danil was left alone, he sat in silence for a long time. He was in shock. How so? Surely that can't be right, can it? And if he can, then not with him. He called dad. Of all the words of profanity, the father said only one phrase corresponding to the Russian literary language: "They don't get divorced with such people! For the sake of people like her, kings abdicated!"
Nastya stayed overnight in a small Moscow hotel, she had many important meetings in the morning. During her marriage, she has earned enough connections, and connections are everything! Her future was determined and calm. She slept well for the first time, however, in the morning she got a little bored with the lovely inhabitants of a provincial town, and what can I lie to herself - she really missed Danil.
Danil called her every day, then flew to Moscow - it was necessary to sign divorce papers.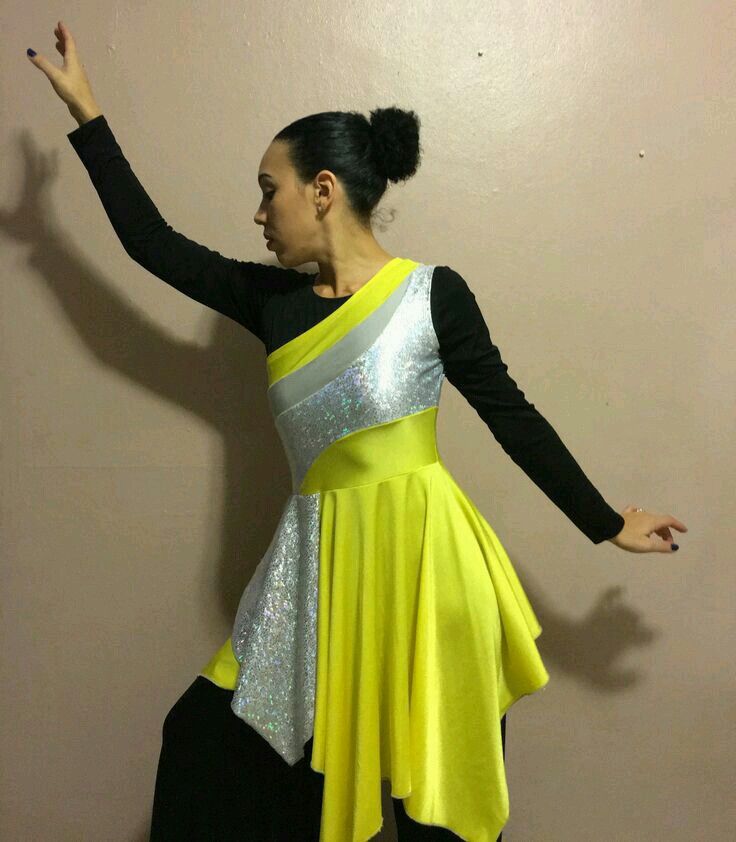 He tried to talk to her about feelings, but she translated everything into deeds. She was very worried whether he studied her folder with proposals for the improvement of the city, whether he paid attention to the eighth point.
He did not understand at what moment love came to him, but he realized how cruel and soulless he was towards Nastya. At the end of spring, she came to the opening of a new school, the construction of which was also her merit - she tracked down a millionaire, originally from this town, and he sponsored the construction. The press secretary gave Danil a printed speech, he began to read the text:
- I am glad to welcome everyone to the opening of a new modern school. This is an important event for our city. Over the past four years, we have achieved a lot: the birth rate has increased by 5%, production has increased, it is planned to open a dairy plant, which was closed in the difficult nineties for Russia. Our country is growing, and with it our city is gaining momentum.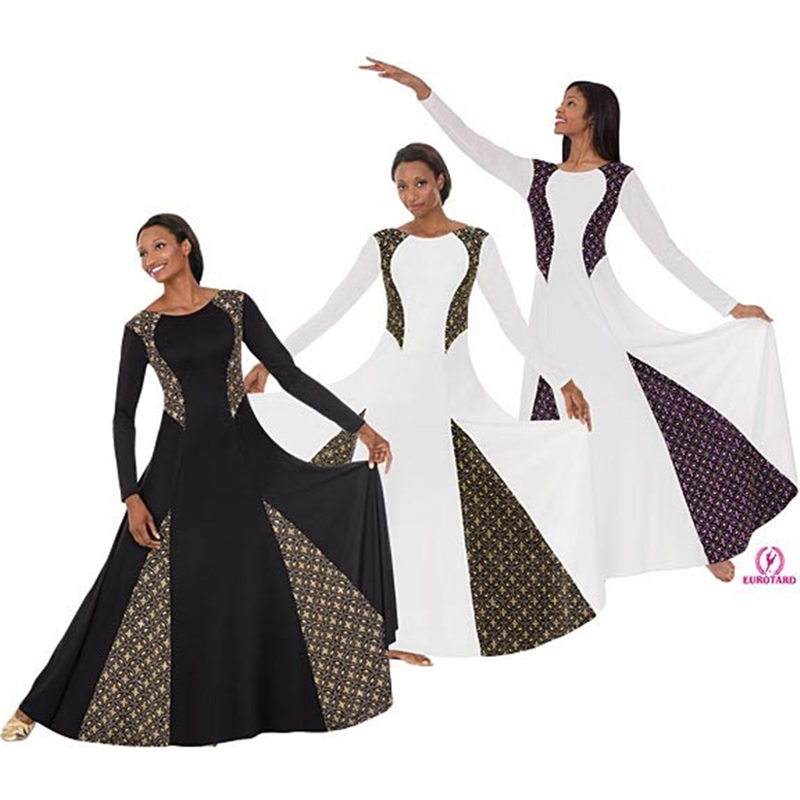 Together we were able to achieve good results in a short time, you already know that I am being transferred to the capital of the region. After becoming governor, I will continue to develop small towns. Every inhabitant of our vast Motherland should live with dignity and be proud ... - Danil hesitated, put down the sheet and looked at Nastya, - The most important thing in life is love. Without the love and support of the family, we are nothing. I am grateful to my wife and I think you too, - at that moment there was a storm of applause, and the photographers turned their cameras on Nastya, Danil continued, - Often we men do not appreciate our wives, we do not pay attention, we are rude, but on Russian women worth the world. Only thanks to them we live, only they give life to a new generation. Nastya, my dear Nastya, I love you, - Danil hugged his wife and the photographers captured the kiss, and the lucky ones were lucky to take a picture, as a tear rolled down the mayor's cheek. The women of a provincial town sighed tenderly: "Sometimes people have love!"
They drove silently to the airport.