How to pole dance dvd
Learn To Pole Dance With The Best Pole Fitness DVDs In 2021
Pole dance DVDs might seem a little outdated in today's technological advanced world but there are some amazing DVDs with pole dancing workouts for beginners and those advanced pole fitness enthusiasts. 
They are a great addition to your weekly pole class or to learn from the very start if there are not any lessons close by.  
If you use DVDs in addition to your weekly class or you use your purchased DVD twice a week you will be dancing like a pro in no time at all.
Over the years the pole dance DVDs which are good to learn from have been sieved from the ones which are of lower quality. 
Contents
1 Which is the Best Pole Fitness DVD?
2 Our Best pole Fitness DVD!

2.1 Jamilla Deville - Art of Pole
2.2 Jamilla Deville - Routines
2.3 The Pole Fitness Series
2.4 Pole Motion
2.5 Pole Dance & Fitness

3 Benefits of learning from DVDs
4 Disadvantages of Learning from a Pole Dancing DVD
5 Where to Buy Pole Dance DVDs From?
Which is the Best Pole Fitness DVD?
So many pole dancing dvds have been released over the last ten years.
It's hard to know which is the best to buy when you are just starting out. All of the DVD collections listed below have been created by some of the bigger names in pole fitness. You will find that they are all worth the money you spend on them. 
Our Best pole Fitness DVD!
Felix Cane - Pole Mastery Series
LEARN: 100 pole moves, tricks, transitions, variations and artistic points
check Best Price
They Say: 
World Champion Felix Cane Pole Dance DVD Instruction Series. Disc 5: Flexibility Improve your flexibility for overall health and well-being as well as facilitate beautiful lines in your pole dancing Appropriate from beginner to advanced (even if you're NOT a pole dancer) All stretches explained step-by-step, specially sequenced and timed as you participate directly with Felix Join us as pole dance has gone mainstream! Expect amazing things from the first ever instructional DVD series by World Champion Pole Dance Artist and Cirque Du Soleil performer, Felix Cane. Start with a full warm-up, and then get fit and have fun as you learn step-by-step from the very best in the world.
We Think: 
Felix Cane is a Two time World Champion Pole Artist and a Cirque Du Soleil sensation. She lives in Perth, Western Australia. She now owns the Polaris studio in Perth. She created the pole mastery series back some years ago. 
There are five DVDs in the series where you will learn well over 100 pole moves, variations, transitions and artistic points.
The series includes a full-length warm-up, step-by-step instruction, proven methods for safely gaining flexibility, artistry secrets, signature acrobatic pole moves, and breath-taking routines.
Each video provides detailed, step-by-step instructions for each move or routine.
The Pole Mastery Series will teach you how to master the art of pole dance and get fit. It's a comprehensive DVD series!
It's a great series to learn and improve your pole dancing skills.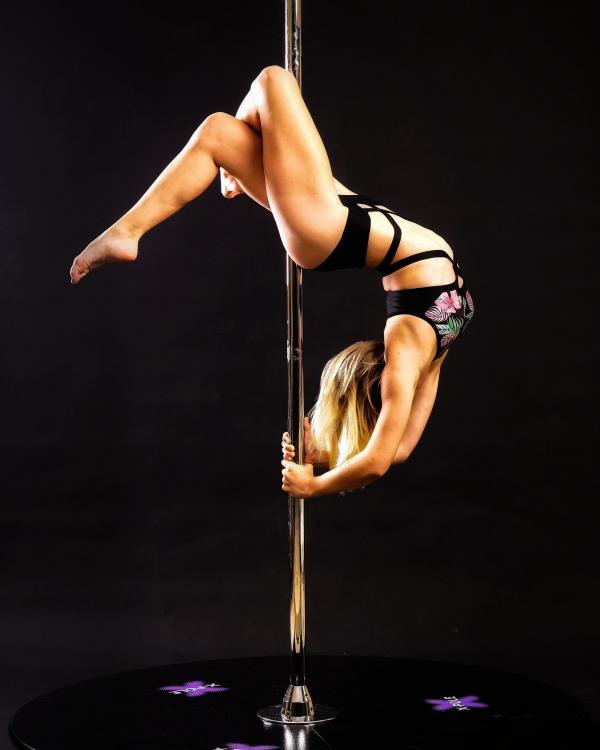 The best place to buy this DVDs series is second hand on eBay. 
Jamilla Deville - Art of Pole
Jamilla Deville is one of the world's best-known pole dancers, and a pioneer of the art form. Jamilla started pole dancing in the year 2000.
She went on to be voted by the global pole community as IPDFA International Instructor of the Year in 2010 & 2011, as well as Pole Dance International Magazine's Instructor of the Year 2011. 
Jamilla created The Art of Pole DVD series, which is also known as "the pole dancer's bible" by some. The Art of Pole Collection became a top-selling pole dance instructional DVD series.
The Art of Pole takes you from the very basics of pole dancing and instructs you step by step in the finer points of technique.
Every DVD in the series includes a thorough warm-up, cool down, conditioning and stretching section, as well as live performances from Jamilla (with a cameo from pole goddess, Fawnia Dietrich).
Learn walks, spins, climbs, inversions, mounts and dismounts; smooth transitioning, snappy combinations, and the touches that make pole moves into pole dance. 
This DVDs series is still available to buy brand new. 
Jamilla Deville - Routines
After the success of the Art of Pole DVD series mentioned above Jamilla went on to produce two more DVDs simply called Jamilla Deville – Routines.
These two DVDs teach you how to perform pole dance routines around your pole. Turn the moves you learnt in the art of pole dance series into a routine with these easy to follow routine DVDs by Jamilla. 
These DVDs can still be bought brand new. 
The Pole Fitness Series
We have to admit that we don't know much about this DVD series apart from that they are still available to buy brand new. However, our first impressions of the cover shown in the advert aren't very good. They look very amateurish. 
There is three volumes in the series.
The first is 40 minutes cardio workout that does not involve any spins or airborne moves. So is suitable for beginners. 
The second DVDs is focused on toning and building strength. It targets the upper and lower body as well as the core utilising exercises that use only a dance pole and your own body weight. The seller claims that the DVD will help you build the strength you need to safely execute all those spins, lifts and crazy tricks!
The third DVDs is all about Stretching & Flexibility – it shows you how to work with your dance pole to help improve your flexibility. Using your pole you will stretch muscles that are hard to get at. This volume also includes a 20-minute stretching routine that you can do anytime.
Each DVD costs $25 or you can buy it in a bundle for $65 saving $10.
Pole Motion
Pole Motion was born in 2011, with the release of a pole fitness DVD featuring Justine McLucas. Pole Motion was born in 2011, with the release of a pole fitness DVD featuring Justine McLucas.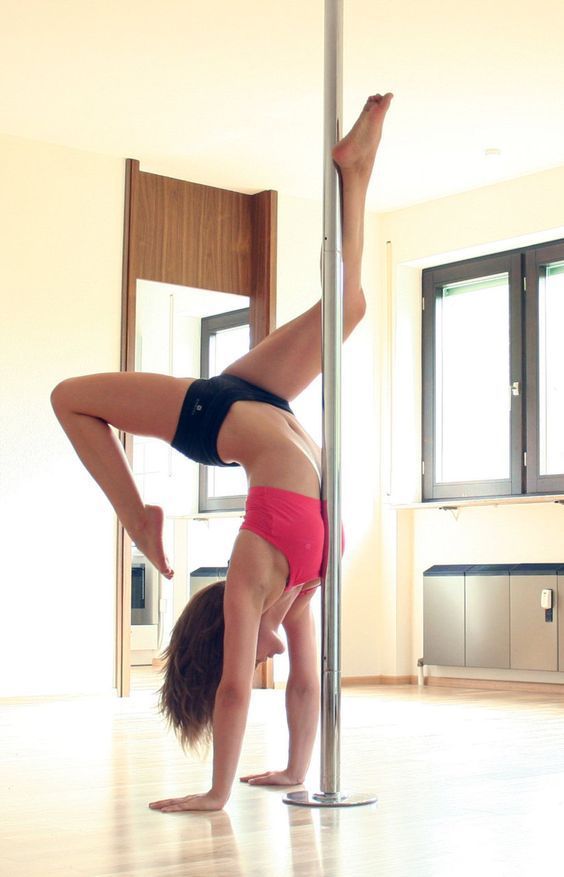 Pole motion only released one DVD, which features step by step instruction, covering basic spins, poses, pole sits, floorwork and hand grips.
What you get on the DVD is a fun warm up routine around the pole, 3 lessons, 4 routines, 3 tone up sessions, a stretch out session and special bonus features.
Pole motions DVD featured in Glamour Magazine, Health & Fitness Magazine, The Sunday Mirror and handbag.com and got a 5-star rating on Amazon!
This DVD is suitable for beginners and those looking for a refresher course on moves they probably have learned in class. 
This DVD is still available to buy new. It costs £11.99. 
Pole Dance & Fitness
This single DVD delivers an intensive course aimed at intermediates. 
With the help of two assistants Jeannine Wilkerling: German pole dance champion from 2007 to 2010; shows you how you can advance your own potential of figures based on pole sports basics.
The DVD which takes one hour to complete shows you step-by-step exercises of the rotating pole such as inverts and many other challenging figures.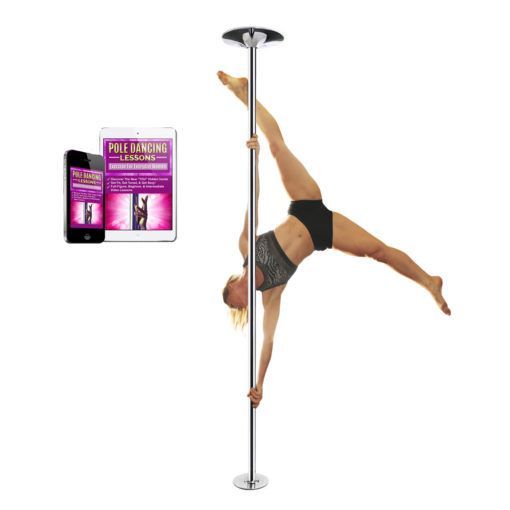 It delivers a whole-body fitness workout but leaves lots of room for your own creativity. 
We have to admit we have not tried this DVD but it gets 4 out of 5 stars on Amazon. The reviews suggest that "Everything is explained and shown very well", "Just super helpful." and "I think the DVD is well suited for beginners. Everything is well explained and also presented several times for each page."
However, the DVD is in German with English subtitles. 
So take the language into consideration if you plan to buy this.
The good thing is that this is still available to buy brand new. 
Benefits of learning from DVDs
Pole dance DVDs are a great way to learn the art of pole fitness. Whether you're a beginner you can learn the moves needed for this great form of fitness. If you're a pro you can sharpen your skills and take them to a new level.
Learn at home
Pole dance DVDs are great if you can't make it to class.
You can revisit moves you have already learnt or learn new moves. Many DVDs will show you how to link together the moves you have learnt into a routine. So not only will you get build strength but you will also get a cardio workout by linking together spins, tricks and transitions. 
Learn at a convenient time
You can't make class because you're not sure you will make it out of work on time or you have no one to look after the kids but you still want to learn how to pole dance. DVDs are the perfect way. You can train at a time that fits around work, social occasions and childcare. 
Cost
DVDs are cost efficient when you compare it to subscription fees for apps and online lessons. You pay once and the DVD is yours for life. 
Disadvantages of Learning from a Pole Dancing DVD
The main disadvantage of DVDs is that once you have done it a few times you might get a little bored of doing it and then need to buy a new one.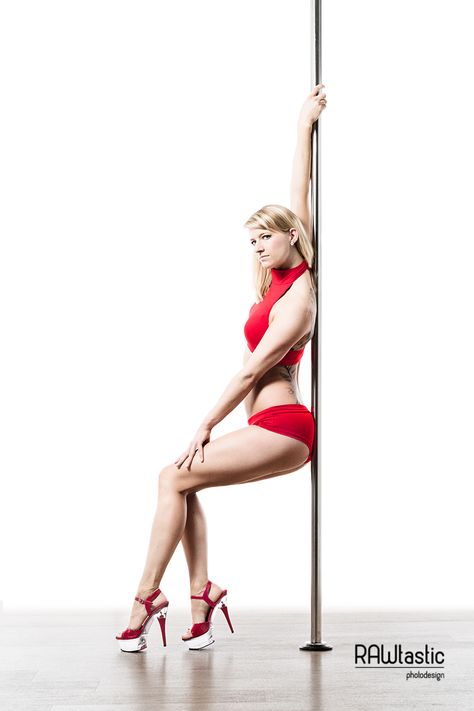 Also once you have mastered the moves for that level, especially beginner moves the DVD might become obsolete.
The other thing with DVDs is that you need to take your DVD and TV into the room you train, or for some people, you will need to bring the entire set-up outside with you. Unless of course, you have a DVD fitted into a laptop. 
This is one reason why pole dance apps are a better way to learn in this day and age because you can have them running on your very portable phone or tablet. 
Where to Buy Pole Dance DVDs From?
If you want to learn how to pole dance at home and you have a DVD player then pole dance DVDs can be a great way to learn. 
Many of the DVDs created over the last ten years or so are now out of production so the best place to pick up your DVDs is on eBay although it is still possible to buy a new copy of some DVDs on Amazon. 
Pole Motion DVD - The Pole Fitness Workout
£11.
99 £14.99
QUANTITY
DETAILS
Get fit, have fun and look sexy with the pole fitness workout.

Whether you're new to pole fitness or an experienced pole dancer looking for a fun workout that will help improve your technique, the Pole Motion DVD is for you!
It features step by step instruction, covering basic spins, poses, pole sits, floorwork and hand grips.
It's packed with 3 lessons, 4 routines, 3 tone up sessions, a fun warm up routine around the pole, stretch out session and special bonus features.
Pole Motion has featured in Glamour Magazine, Health & Fitness Magazine, The Sunday Mirror and handbag.com and has a 5 star rating on Amazon!
Get more free moves!
What's in the DVD:
Introduction.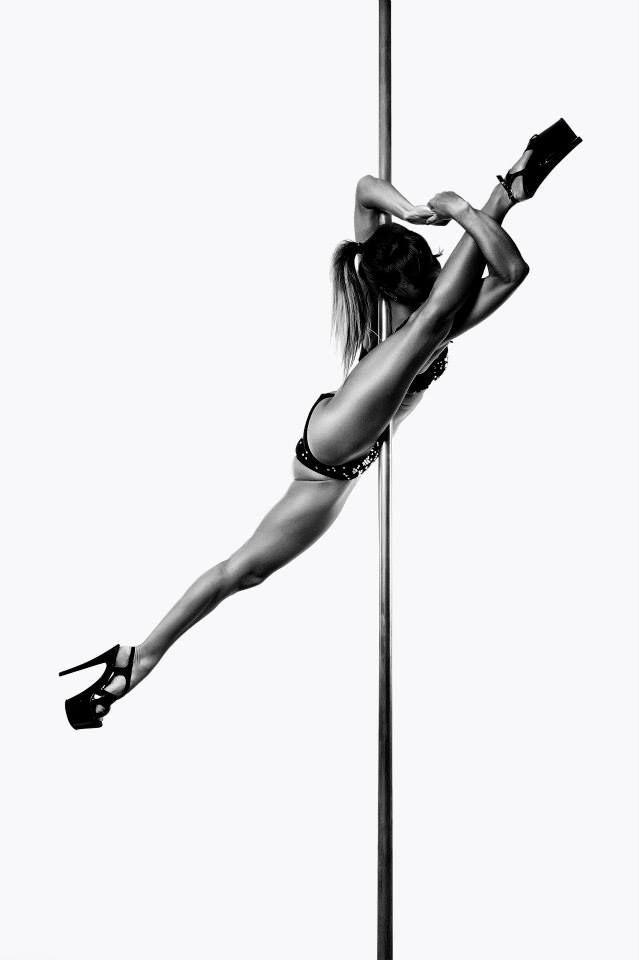 .. Meet Justine and find out more about pole fitness and the DVD
Warm Up... Fun routine moving around the pole to get warmed up and ready for the workout
Lesson 1... Walking, Fireman Spin, step around & underarm turn (aka half pirouette), Arch, Back Slide (with leg extension), Roll, Cat Slide and Spring Up, Swan Slide, Back Hook
Lesson 2... Corkscrew, Forward Hook, Scissor Kick, Chair Spin, Squat, Sun Wheel (aka attitude), Body Wave
Lesson 3... Fan Kick, Cradle, Pole Climb, Pole Sit, Step & Kick, Under Grip Swan, Horizontal Hook Spin, Leg Circles, Sun Wheel off the floor & Hook
Routines 1, 2 & 3... Moves from lesson 1, 2 & 3 put together in a flowing easy to follow routine
Tone Up Session 1... Squats, Chin Ups, Tricep Push, Fireman Hold, Swan 
Tone Up Session 2...Standing Row, Pull Down, Chest Fly, Oblique Twist,Lateral Leg Lift
Tone Up Session 3.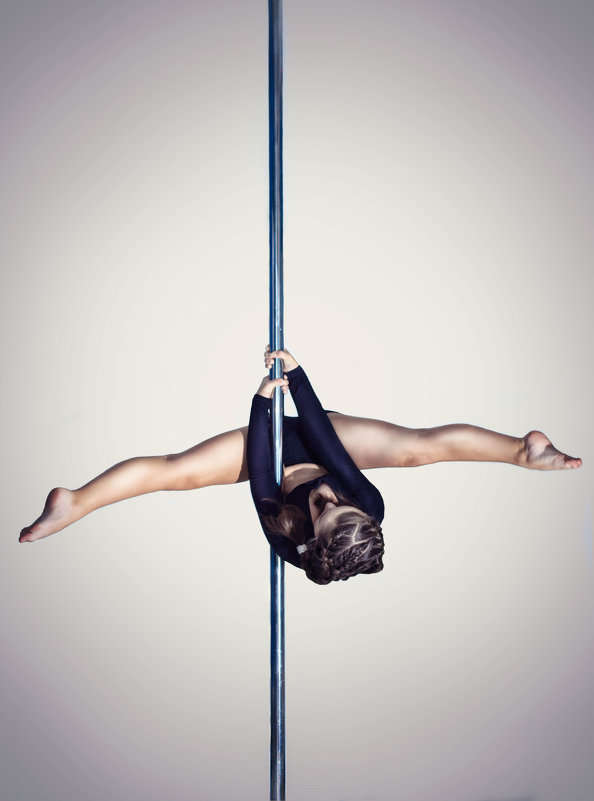 .. Chin Ups with Leg Raises, Under Grip Knee Lifts, Cradle Hold, Chair Hold, Pole Tuck
Stretch Out... Stretches around the pole to stretch out muscles and increase flexibility
Extras... Behind the scenes, bonus routine, pole terminology, testimonials, credits
Bonus Routine... Squat, Body Waves, Walking, Step Around & Hook, Chair Spin, Underarm Turn, Scissor Kick, Pole Climb, Pole Sit, Swan Slide, Back Bend
The DVD is hosted by Justine McLucas from Ecole de Pole, one of the elite polers of Great Britain and a respected performer and instructor. Her skills and knowledge from a career as a professional ballerina and qualified Fitness and Pilates Instructor make her the ideal person to trust with your pole dancing tuition.
6 tips on how to learn to dance on the pole
Author: admin / February 24, 2020 / Category: News
There was a time when pole dancing was considered too sexy and inaccessible to many.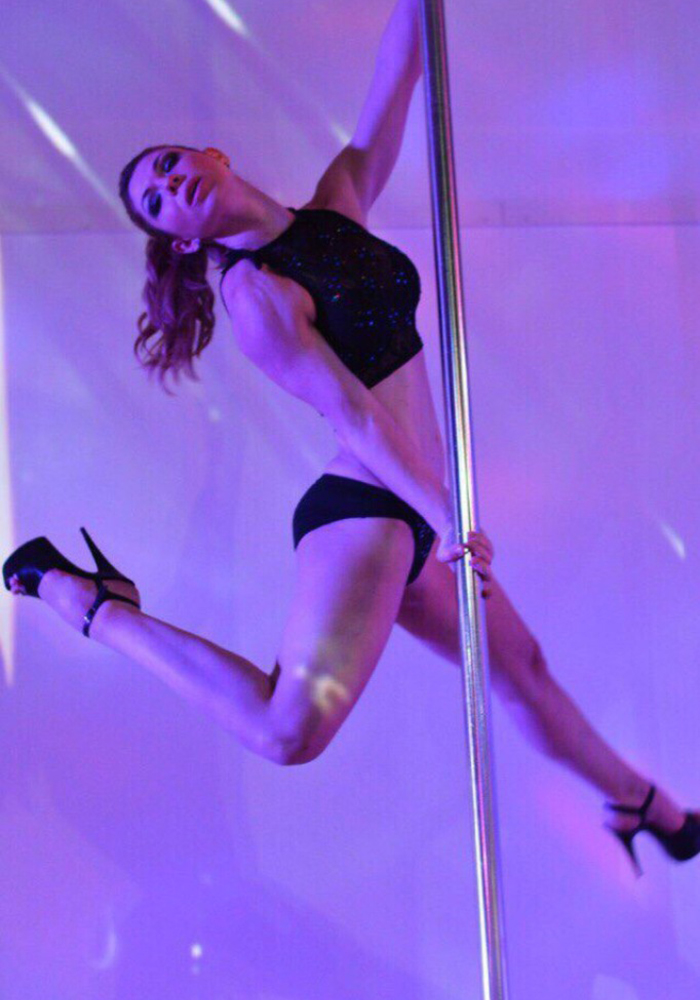 But thanks to a shift in perspective and the advent of durable and commercial dance poles, this form of "sex dance" and exercise is beginning to gain acceptance from women and men. Today, pole dancing is considered a fun form of dance and exercise, strength training and can work for everyone, including men!
If you want to learn the art of pole dancing, here are 6 creative ways you can start learning pole dancing skills and techniques.
1. Check out online pole dancing lessons. Just use the search engines and you will be provided with a long list of resources on how to learn to pole dance. With online lessons, you can learn pole dancing at your own pace and in your spare time. But be careful when looking for an online pole dancing video lesson. Look for only the most trustworthy videos with relevant tips and suggestions so you can learn pole dancing in a safe way.
2. Attend group classes. Compared to private lessons and coaching, attending group classes can be a cost-effective way to learn pole dancing.
Another benefit associated with group exercise is that it allows you to connect with other people who share the same passion and excitement. If you sign up for group classes, learning to pole dance becomes a social activity, allowing you to have fun and make new friends along the way. Here is a great half-dance school for beginners in Moscow.
3. Read online resources such as blogs, books and e-books about pole dancing. Just like videos, you can also count on tutorials and books to learn pole dancing. This will require patience and attention to detail, as you need to pay attention to pictures and step-by-step instructions. This is the recommended approach for people who want to relax and don't want to be pressured by other dancers and members.
4. Sign up for private pole dancing lessons. If you have the time and money, a private lesson with an experienced pole dance teacher is the best option. During a private lesson, attention is paid to you, and your needs and shortcomings are easily identified.
A dance teacher can also provide you with personalized help and suggestions to help you hone your technique. Be aware that enrolling in a private dance class can be expensive. But if you are looking for a personalized and quality tuition, private dance lessons are your best bet.
5. Another way to get good education is to use DVD and Youtube. This can help you get the guidance you need while having fun along the way. This is the recommended approach if you want to learn pole dancing in the comfort of your own home. You can pause some scenes or play back scenes and movements if you find it difficult to follow the video.
6. Attend pole dancing parties. Yes, pole parties can be held and can be a great way to learn how to pole dance. You can invite your friends who also want to learn some tricks and dance moves. You can also use this as a theme for your next birthday party or meeting with friends.
Not striptease, but fitness. Pole dancing conquers Latvia | Lifestyle
from Pole dance school 9 archive0003
Some associate pole dancing with strip clubs, while others associate it with a sport discipline that is about to enter the Olympic program.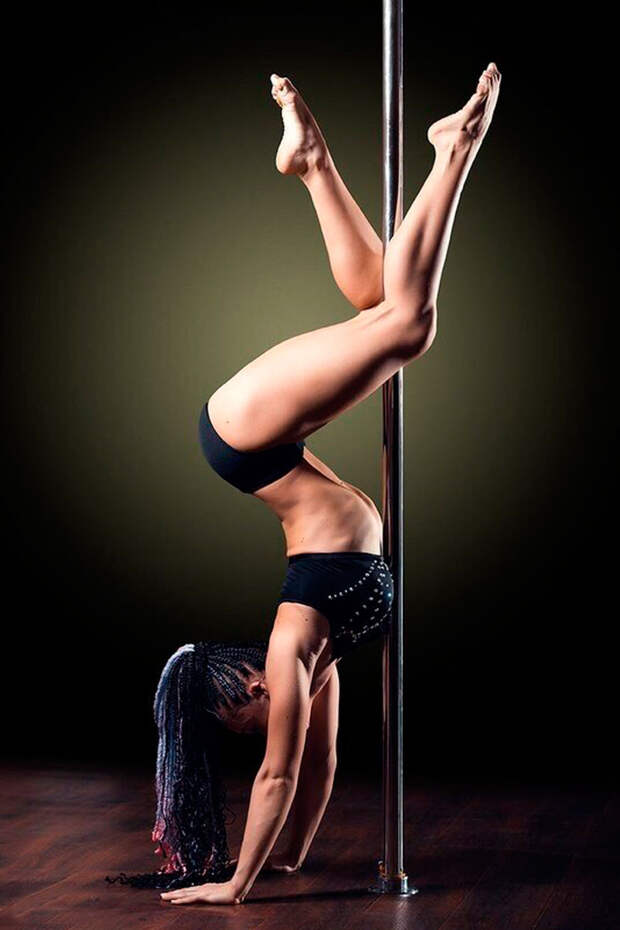 Pastaiga.ru, through personal experience, found the golden mean. Spoiler: I had to undress.
Pole dance, also known as pole dance, has become a fashionable form of fitness in the last twenty years. It is practiced by both women and men (the former, of course, more) of all ages and body types. And without any erotic intentions. Pole dance is, first of all, an extremely competent training, which includes dance movements, cardio, and gymnastic elements - rotations and swings. The fact that the pole can and should be used for sports training, the Romans, Egyptians and Sumerians knew in ancient times. The Indians singled out exercises on a wooden pole and a rope suspended from it into a separate type of yoga - mallakhamb. There is nothing to say about Chinese acrobatics on a rubberized pole - a rubber mast - not a single performance of Cirque du Soleil or Madame Zingara circus can do without it.
Pilon has become closer to the people thanks to Canadian Fonia Mondi. For pole dance, this professional athlete and dancer did about the same thing that Jane Fonda once did for aerobics.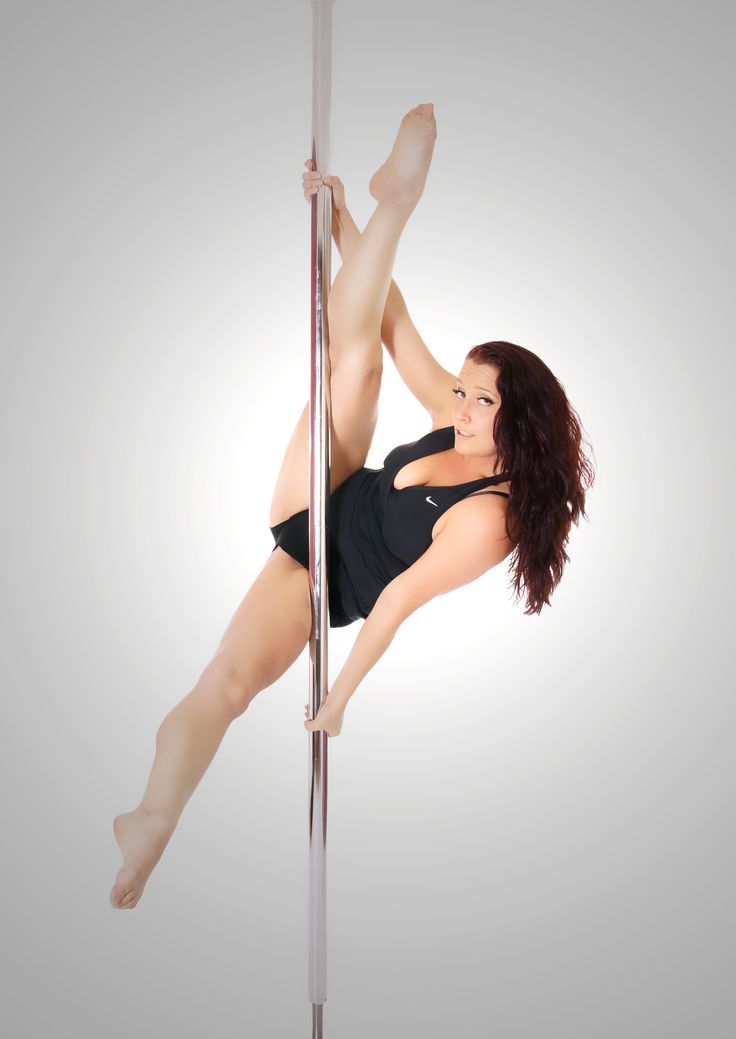 Her educational DVD sparked a real wave of interest in the pole as a sport and brought thousands of adherents to specialized schools around the world.
Weightlifters, javelin throwers, and other athletes may be laughing at the beauties who are going to compete in the Olympics in "pole dancing." But at least try to just move up and down the pylon so that it looks easy, graceful and beautiful. Without excellent stretching and trained muscles of the neck, back and arms, it will not be possible to overcome the laws of gravity!
Photo: from the Pole dance school archive
Pole dance allows you to gain control over your body, make it fit, achieve perfect posture. In training, the emphasis is on strengthening the arms and back, but in general, work on the pole affects almost all muscle groups. As a result, blood circulation improves, metabolism accelerates. An hour of intense exercise burns 320-480 calories, so this is a great way to lose those extra pounds. In addition, pole dance has a positive effect on the state of the cardiovascular system and bones, improves overall well-being.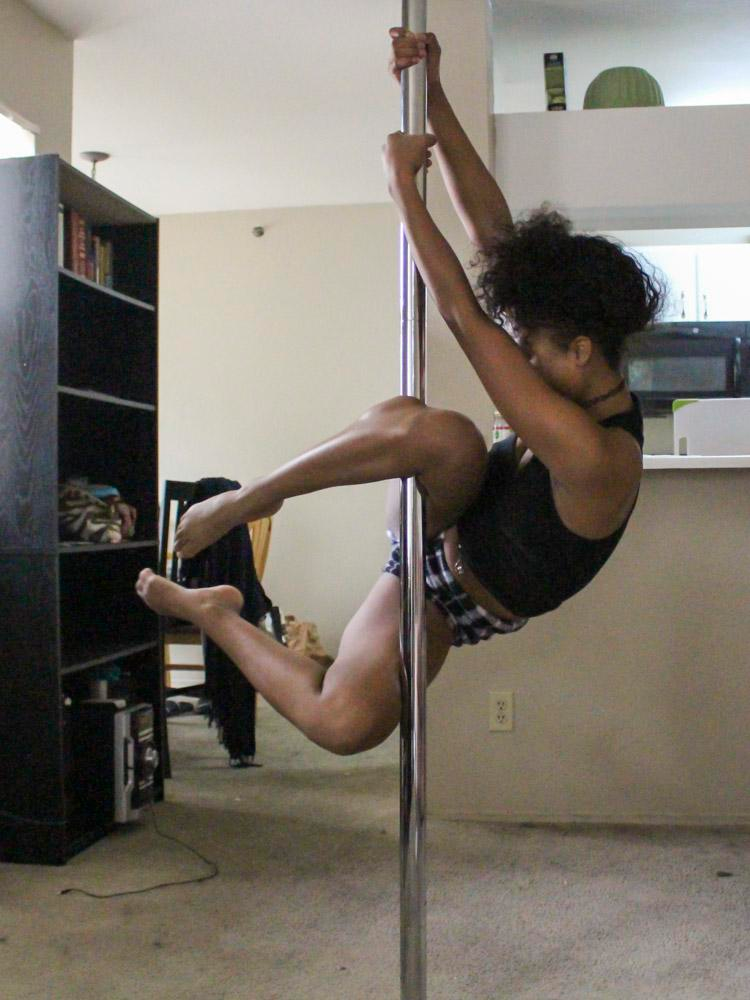 Is pole dancing a traumatic type of motor activity? No more and no less than any sport. If the exercises are performed incorrectly, you can injure your back or neck. Therefore, you should not try to independently repeat the spectacular movements peeped at the video. The correct technique is developed under the guidance of coaches, in compliance with the necessary safety measures.
By the way, an important condition for safety is the right clothing. The friction of the skin against the pole helps to interact with it more tightly, and any fabric will slip and interfere with the execution of the elements, increasing the risk of injury. The best option is short shorts and a sleeveless shirt. It is desirable that the stomach is also open. Yes, which is partly why pole dancing still gives many indiscreet thoughts. But in fairness, it should be noted that the sports uniform in which modern gymnasts and athletes perform is just as minimalistic, but no one reproaches them for this!
Photo: Pole dance school archive
There is nothing indecent about pole dancing.
This is an excellent type of fitness that improves health and well-being, and is also very aesthetic - no worse than others, and in some ways even better!
Instagram addresses for inspiration
@maggie_falling video clips of champion pole dancer Maggie Ann's acrobatics.
@sergialouise - sports and personal videos of US champion pole dancer Sergia Louise Anderson.
@bendy_kate – Pole dancing by Kate Chepulkovskaya, sports doctor, trainer and choreographer, is a real challenge to gravity.
@polecricket - sports photos and videos of champion pole dance master classes Natasha Wong.
@greshilovevgeny – world champion in pole dance Evgeny Greshilov proves that this is not only a women's sport.
@sarahjadepole is an athlete who demonstrates miracles of flexibility.
@powerpolesports - video tutorials and tips.
@lithiumkitten - "The world looks better when it's turned upside down," says pole dance instructor Samantha Star, and tries to look at it from that angle more often, especially in dance.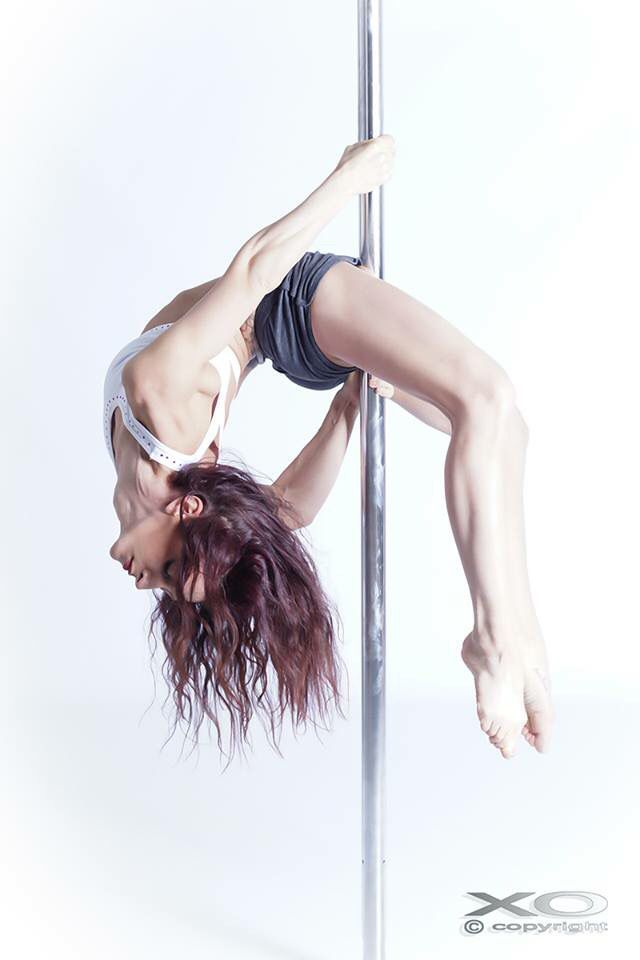 Mobile Apps
Pole Dance Lessons by Veena - practical tips, tricks and video tutorials from pole dancer and teacher Veena.
PDC Pole Dance Syllabus - Professionals from the Pole Dancing Community help guide you through the endless variety of pole dance elements that are divided into six levels of difficulty.
Pole Guide - thousands of dance moves and the opportunity to share your experience and photos.
Pole Motion - Video tutorials by professional ballerina and fitness instructor Justine McLucas, including step-by-step instructions on how to perform the movements. Designed for both beginners and advanced dancers.
Pole Dancing Fitness - detailed instructions and video tutorials for mastering the 346 pole dance moves.
Pole Power Pole Dance - Information about pole dance schools, festivals and conferences around the world.
Expert opinions
Irina Taurine , owner and coach of the Pole dance school, dancer, choreographer and judge of the Pole theater and Pole sport championships:
Photo: from the Pole dance school archive
endurance, and also helps to reveal femininity and sexuality.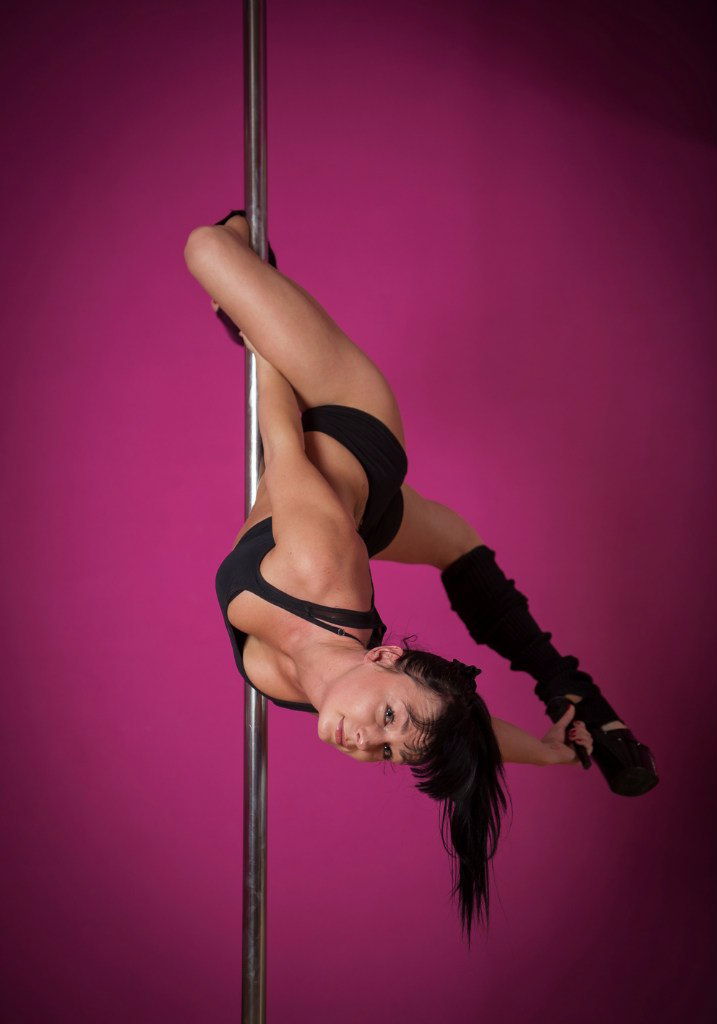 It has a positive effect not only on the physical, but also on the emotional state. Anyone can do it, age, weight and level of sports training do not matter. The main thing is to start exercising, and you yourself will not notice how the body becomes toned. Pilon - it also involves the internal muscles. Gives a fragile, slender figure - and the fact that how strong she is is not visually visible, there are no "cans" on her hands at all. Another advantage of the pylon: it stretches the spine. You hang all the time. These are very useful exercises if done correctly. That is, there are no cons. Some pluses. For women, it's the perfect sport."
Liva Stein a, designer, founder of Flash You And Me lingerie brand:
"I came to pole dancing two and a half years ago. I liked this beautiful sport for a long time, and the impetus was the visit to the Pole Emotion competitions. This was my attempt to resume sports after the birth of my child. Training was difficult at first, I had to take breaks.
There were bruises, pain, tears… But when I climbed the pole to the ceiling for the first time, I felt like a superwoman. I became stronger physically and emotionally, and my overall health improved noticeably. The physiotherapist noted my good posture and balanced development of the muscles of the upper and lower body. Pole dancing really develops flexibility and strengthens the internal muscles. The most important thing is not to give in to fear and trust yourself. I highly recommend this sport to women who need to feel the strength in themselves.
Anita Sedlina , journalist
"After more than three years of doing CrossFit, I decided to try pole dancing. This turned out to be a fascinating affair and allowed me to get a new bodily experience. Having visited the introductory training, I realized that if everything is in order with muscle strength, then with flexibility, coordination and plasticity of the problem. I especially felt it during the warm-up: pumped up and therefore shortened muscles prevented me from stretching qualitatively.