Archie bell and the drells show me how to dance
Archie Bell & the Drells – Let's Groove / Show Me How To Dance
Philadelphia International Records
Other Releases on Philadelphia International Records
Lou RawlsSit Down And Talk To Me (1979)Philadelphia International Records
View full info and tracklisting
Original LP£9.99

Vinyl condition: VG+Sleeve condition: VG+

In stockAdd to Bag
Shirley JonesAlways In The Mood (1986)Philadelphia International Records
View full info and tracklisting
Original LP£7.99

Vinyl condition: VG+Sleeve condition: VG+

In stockAdd to Bag
Patti LabellePatti 1985)Philadelphia International Records
View full info and tracklisting
Original LP£8.99

Vinyl condition: VG+Sleeve condition: VG+

In stockAdd to Bag
Lou RawlsLet Me Be Good To You (1979)Philadelphia International Records
View full info and tracklisting
Original LP£10. 00

Vinyl condition: VG+Sleeve condition: VG+Orig USA vinyl

In stockAdd to Bag
Dexter WanselLife On Mars / The Sweetest PainPhiladelphia International Records
View full info and tracklisting
12"£11.00

In stockAdd to Bag
VariousThe Sound of Philadelphia Volume 1Philadelphia International Records
View full info and tracklisting
2×LP£27.00

In stockAdd to Bag
People also bought
Sabu Martinez Jazz EspagnoleAlegre
2. – The Oracle
View full info and tracklisting
Reissue LP£11.99

Out of stock
The Rotating AssemblyNatural Aspirations EP5 / Mess I Made / Good QuestionSound Signature
1. – Mess I Made (Full Mix)
View full info and tracklisting
PleasureFuture NowFantasy
9. – Glide
View full info and tracklisting
Reissue LP£16.00

Out of stock

CD£8.99

Out of stock

Original LP£20.00

Vinyl condition: VG+Sleeve condition: VG+

Out of stock
Lloyd McNeillAsha (1969)Soul Jazz Records
– Asha
– As A Matter Of Fact
– Two Thirds Pleasure
– Dig Where Dat's At
– St. Margaret's Church
– Effervescence
– Warmth Of A Sunny Day
1. – Asha
2. – As A Matter Of Fact
3. – Two Thirds Pleasure
View full info and tracklisting
LP + Download Code£23.00

Out of stock

CD£12.00

In stockAdd to Bag

MP3 Release£7. 99

In stockAdd to Bag
Black Renaissance (Harry Whitaker)Body, Mind And Spirit (2015 Red Vinyl Edition)Luv N' Haight
– Black Renaissance
– Magic Ritual
1. – Black Renaissance
2. – Magic Ritual
View full info and tracklisting
Trus'meIn The RedFat City / Prime Numbers
– can we pretend
– bail me out
– sucker for a pretty face
1. – can we pretend
3. – bail me out
4. – sucker for a pretty face
View full info and tracklisting
Basil KirchinPrimitive LondonTrunk
– Primitive London 1
– Primitive London 2
– Primitive London4
– The Freelance - abstract jazz 1
– The Freelance - abstract jazz 2
1. – Primitive London 1
2. – Primitive London 2
4. – Primitive London4
View full info and tracklisting
CD£8.99 £5.00

Out of stock
Archie Bell & The Drells artist popular songs at Tunecaster
Tune Timeline chronological list
---
blue # = weekly pop chart
---
| | | | | | |
| --- | --- | --- | --- | --- | --- |
| 1 | Tighten Up | 1 |   | May 1968 |   |
---
| | | | | | |
| --- | --- | --- | --- | --- | --- |
| 2 | I Can't Stop Dancing | 12 |   | Aug 1968 |   |
---
| | | | | |
| --- | --- | --- | --- | --- |
| 3 | Do The Choo Choo |   | Oct 1968 |   |
---
| | | | | |
| --- | --- | --- | --- | --- |
| 4 | Love Will Rain On You |   | Dec 1968 |   |
---
| | | | | | |
| --- | --- | --- | --- | --- | --- |
| 5 | There's Gonna Be A Showdown | 18 |   | Jan 1969 |   |
---
| | | | | |
| --- | --- | --- | --- | --- |
| 6 | I Love My Baby |   | Apr 1969 |   |
---
| | | | | |
| --- | --- | --- | --- | --- |
| 7 | Just A Little Closer |   | Apr 1969 |   |
---
| | | | | |
| --- | --- | --- | --- | --- |
| 8 | Girl You're Too Young |   | Jul 1969 |   |
---
| | | | | |
| --- | --- | --- | --- | --- |
| 9 | My Balloon's Going Up |   | Sep 1969 |   |
---
| | | | | |
| --- | --- | --- | --- | --- |
| 10 | A World Without Music |   | Dec 1969 |   |
---
| | | | | |
| --- | --- | --- | --- | --- |
| 11 | Here I Go Again |   | Jan 1970 |   |
---
| | | | | |
| --- | --- | --- | --- | --- |
| 12 | Don't Let The Music Slip Away |   | Apr 1970 |   |
---
---
| | | | | |
| --- | --- | --- | --- | --- |
| 14 | Here I Go Again |   | Nov 1972 |   |
---
| | | | | |
| --- | --- | --- | --- | --- |
| 15 | Dancing To Your Music |   | Apr 1973 |   |
---
| | | | | |
| --- | --- | --- | --- | --- |
| 16 | I Could Dance All Night |   | Jul 1975 |   |
---
| | | | | |
| --- | --- | --- | --- | --- |
| 17 | Let's Groove |   | Apr 1976 |   |
---
| | | | | |
| --- | --- | --- | --- | --- |
| 18 | The Soul City Walk |   | Jun 1976 |   |
---
| | | | | |
| --- | --- | --- | --- | --- |
| 19 | Everybody Have A Good Time |   | Jun 1977 |   |
---
---
| | | | | |
| --- | --- | --- | --- | --- |
| 21 | Show Me How To Dance |   | 1979 |   |
---
| | | | | |
| --- | --- | --- | --- | --- |
| 22 | Don't Let Love Get You Down |   | Jul 1986 |   |
---
| | | |
| --- | --- | --- |
|   | informational Archie Bell & The Drells site |   |
Related Features for Archie Bell & The Drells:
back to top

Explore and Find More
Actor Bae Suzy drama list.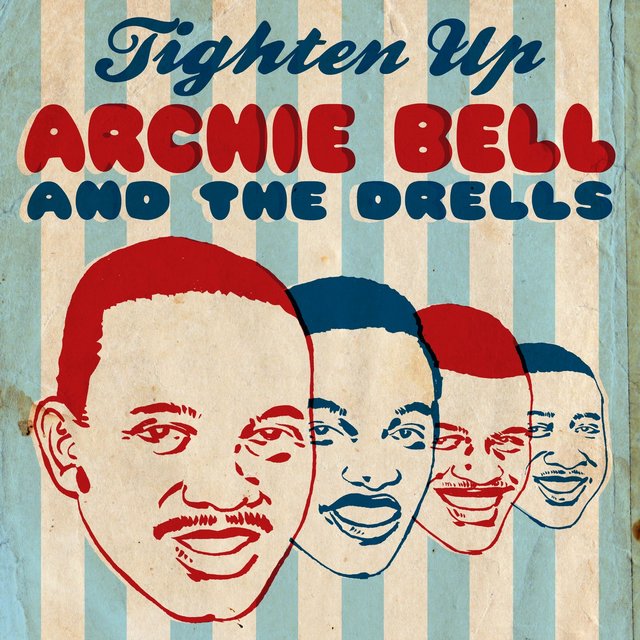 Sort by year of writing
Stage name: 수지 / Suzy / Suzy / Suzy
Real name: 배수지 / Bae Soo Ji / Bae Suu Kyi
Nicknames : Nation's first love, advertising queen, goddess, angel of charity
Profession: singer, actress, model, 9003 9003 9003 9003 MC Birthplace: Gwangju, South Korea
Height: 168 cm
Weight: 47 kg
Blood type: AB
Family: father Bae Wang Young (taekwondo grandmaster), mother Jung Hyun Sook, elder sister Bae Soo Bin, younger brother Bae Sang Moon
:
Seoul Performing Arts School
Friends: IU, T-ara Jiyeon, actress Im Joo Eun, Kim Min Young, Lee Yena, Kim Soo Hyun, Lee Donghwi, Girl's Day Hyeri
Languages: Korean , Chinese, English
Suzy fell in love with dancing and singing from the fourth grade of elementary school, her the idol was the singer BoA. Her parents were against her hobby, especially father, so she went to a dance academy secretly from them.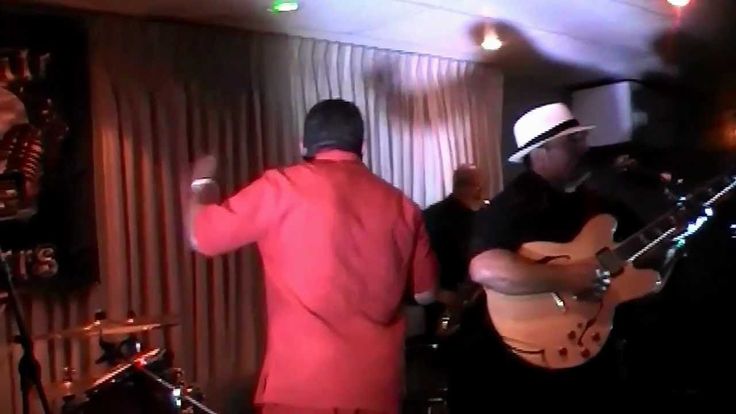 She is performed at every high school event, practicing until 11 a.m. evenings. She performed with dances that she staged herself, thanks to her efforts, she won silver at the competition.

B third grade of high school, in 2009 participated in the qualifying round Mnet "Sperstar K". When she was in the toilet, she was noticed by one of the employees of JYP Entertainment, who invited her to the casting to the company. According to her, Suzy was a unique case, since fit all the criteria - singing / dancing / appearance. After she transferred from the Gwangju school to Seoul, did not go to university due to on her own initiative, passed the casting and became an intern of the agency.

After a year of training, in July 2010, Suzy made her debut as one of the four members of Miss A, her first single as the group's lead vocalist, Bad Girl Good Girl. The band performed on the Mcountdown stage for the first time. Even though the group was a rookie, won first place in the music show "Music Bank" in 22 days, none of the girl groups were able to break their record until 2016.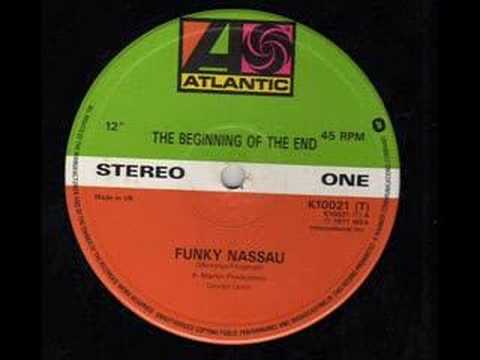 The song, having taken first place on the charts, won many awards. At the end of the year, they won the rookie of the year in the most prestigious "MAMA" award, and their debut song won the first daesang (main award) "Song of the Year", since then no group has been able to win a daesang with a debut song. In October of the same year became the host of the "Show! Music core" music concert with Min Ho and Onew from Shinee, Jiyeon from T-ARA. After a successful 7 weeks of promotions, the group returned in October with the new title track "Breathe" from their second single Step Up. Then in July 2011 with the release of their first studio album, with a song called Good Bye Baby. After the great success of the album and the title track, the group began activities abroad, including debuting in China.
She She began her career as an actress in 2011, starring in the KBS drama Dream High. Back then, there were few dramas starring idols. The drama became successful with a high rating, reaching 20%.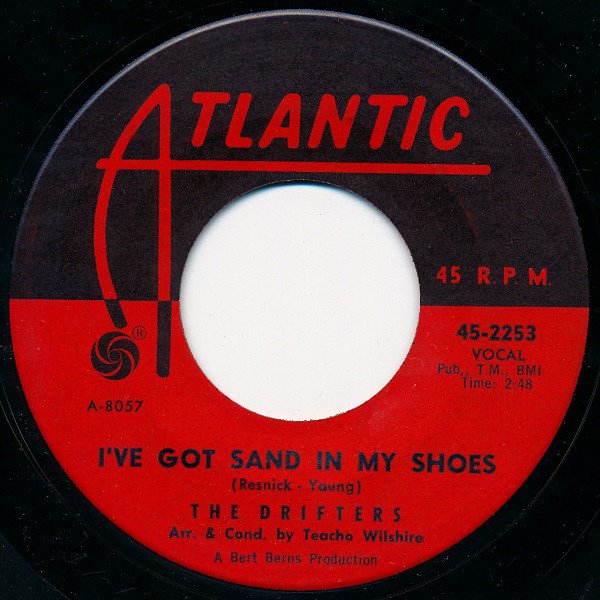 OST" Winter child", which Suzy sang, became popular and loved. She became most popular among female idols. Release of the show "Running Man", in which Suzy took part, also became popular thanks to the scene where she runs along with Haha. Haha repeatedly said that Suzy is its ideal type. At the end of the year, she received awards for participation in a drama, show and as a singer.
2012 The years were very fruitful for Susie. In February 2012, she accepted participation in the recording of the OST for the drama "Inspired by a Dream 2". In the same month, Miss A returned with a mini-album "Touch". In March, Suzy's debut film "Introduction to Architecture" was released.
Film became very successful, views exceeded 4.1 million. Susie purchased incredible popularity thanks to this film, becoming the first love Nations. She began to receive many offers to appear in commercials. She appeared in commercials for China Samsung Electronics Anycall CF (2010), as well as in the music video for Son Ho Young - Pretty But Hateful (2011).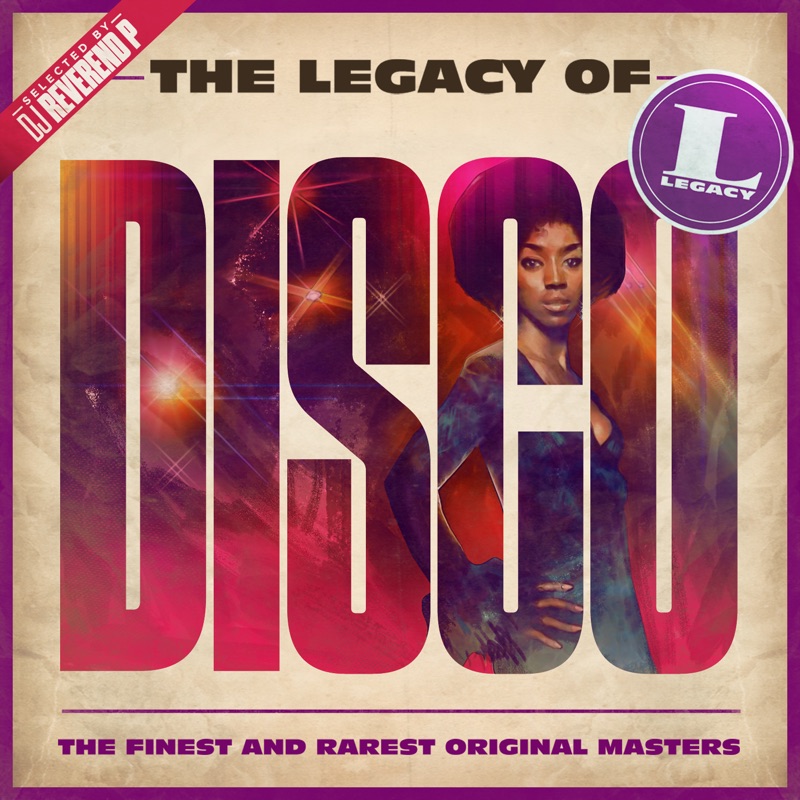 In July, the drama "Big" was released. Suzy became the most popular star of the year. At the end of the year, she received the Rising Star awards for drama / movie / show / as a singer. She became the first female artist in Korea to win all the awards in a year. Suzy also prepared a surprise for her parents. It has been revealed that Suzy's parents opened a fast food restaurant in the metropolitan area of ​​Gwangju. A photo was posted on one of the fan sites showing that Now this restaurant is under reconstruction and converted into a cafe. suzy, who thus wanted to pay back the parents who raised her, used the money earned by her promotional activities as singers, to support the opening of the cafe. JYP Entertainment stated, "Suzy more than anyone cared about her parents, and she spent not so much money that I saved up to help them open their own cafe". On March 22, pictures of this cafe appeared on the network with the caption: "Updated cafe ... Suzy's photos are everywhere.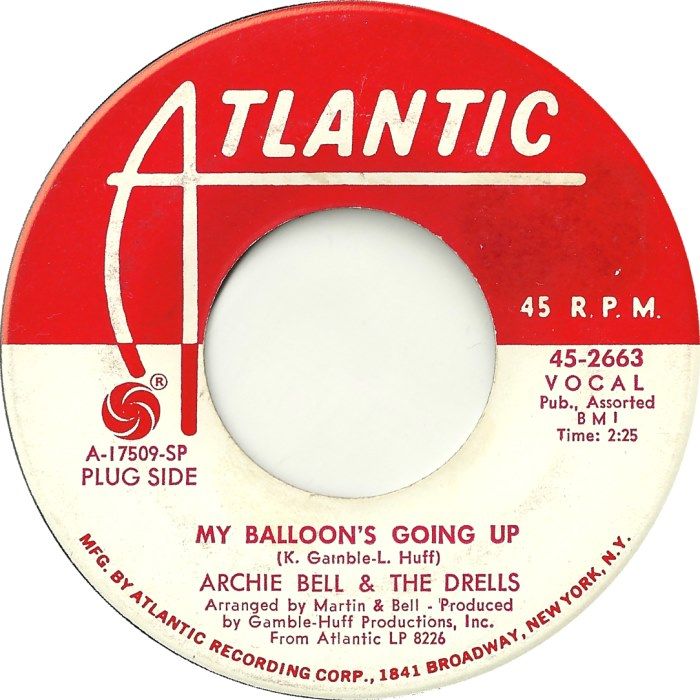 " Suzy's parents opened this cafe is still on March 13, having remade its former small restaurant. The whole interior is filled with various photographs and things, associated with Suzy. The cafe is called Soo, the first letter of which is taken from Suzy's name. The idea is designed for Suzy's fans: here they can find albums with her childhood photos and autographs of all members of the Miss A group. On the forums on this occasion, they commented: "Gwangju has a small piece of paradise. This is a real museum in honor of Suzy, and Suzy's fans should definitely come here must visit."
B In 2013, Suzy starred in the historical drama Gu Family Book MBC. The drama received a lot of love and was the first rated in its time slot despite successful competing programs. drama rating exceeded 20%. She established herself as an actress with this role. autumn group returned with the second album "Hush", at the end of the year for her role in the drama received the Top Excellence Award.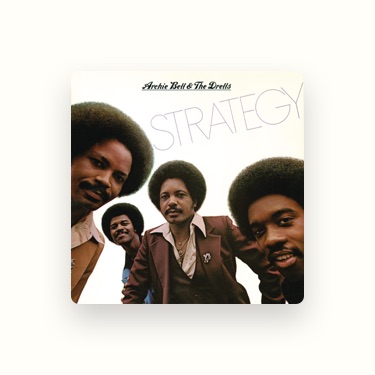 Since the beginning of the year, she has been promoting the group abroad, giving concerts. Then she took third place in Forbes magazine. Power Celebrity 40, thus proving his worth as a star. In May In 2014, she began filming in the film "Song of the Flower", where she played main role. For the role, she trained in pansori singing for a year.
B April 2015, the group released the mini-album "Colors" with the title song "Only you", which took first place in the charts. beauty suzy became a discussion. In July, she sang the OST for the drama I Love You 7000 Days. By this year, she had established herself as the queen of commercials, starring in more 20 advertisements per year. She advertised cosmetics, coffee, clothes, jewelry, bags, hiking clothes, health drinks, school uniforms, electronics, etc. At the time of 2017 was the face of more than 40 brands, 10 of which are active.
7 January 2016, the single "Dream" was released, which was sung by a duet of Suzy and EXO member Baekhyun.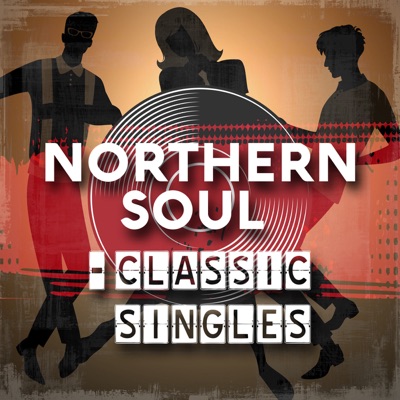 Even before the release, the song attracted a lot of attention due to the popularity of the artists. Immediately after the release, the song took first place in the charts and without promotion for 2 weeks in a row won the first place at the music concert "Music bank", won 3 weeks in a row 1st place at "Inkigayo" concert. In July, the drama "Reckless Lovers" of KBS starring Suzy. She sang OST for the drama "Ring my bell". In September, Suzy's wax figure was exhibited at the Museum Tussauds wax figures in Hong Kong. Suzy became the first Korean artist the wax figure of which was exhibited in a museum in Hong Kong. In November Suzy was confirmed as the main actress of the drama "While You Sleep" along with Lee Jong Sok. In the drama, she reunited with writer Park Hae Ryong, with who previously worked in the drama "Dream High". screenwriter invited Suzy to the casting. At the end of the year at the MAMA Awards she won the "Best collaboration" award with Baekhyun.
17 On January 2017, Suzy made her solo debut with Yes? No? With title songs "Pretend" and "Yes No Maybe".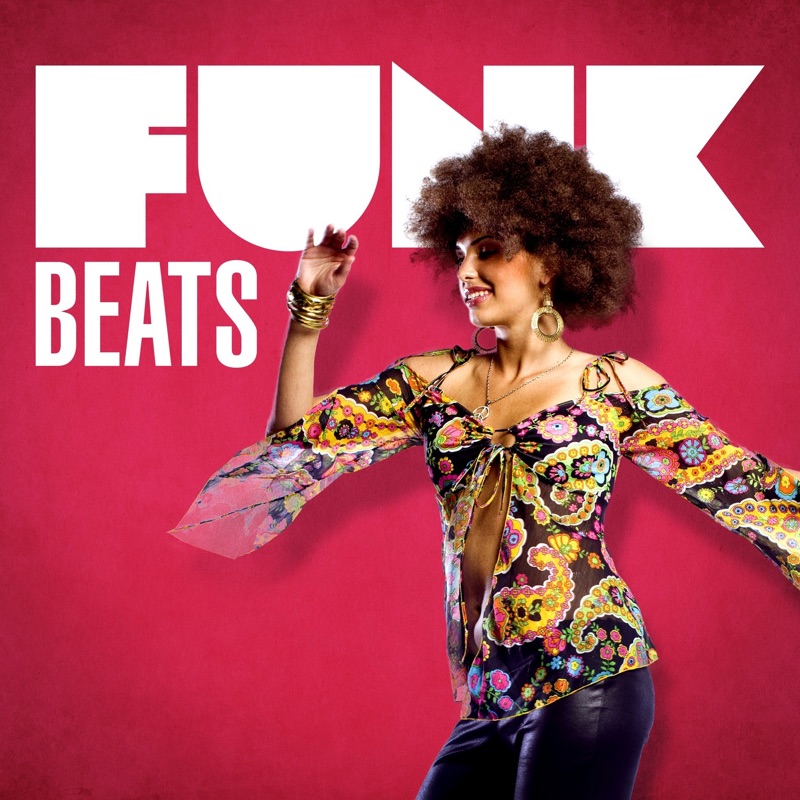 Songs ranked first in the charts and the song "Pretend" won 2 weeks in a row without promotion first place in the music concert "Music bank"
Charity :
Suzi is known for making donations several times a year to various charities. In the beginning, she did them anonymously. In 2012, Suzy supported Wings by participating in a special Vogue charity photo shoot for adolescents in difficult situations. April 22, 2014 Suzy after consulting with my mother, without telling the agency, anonymously donated 50 million won in the Saewol ferry disaster. April 1, 2015 year, she joined the donor society and became known, in five years Suzy's donation amount was 100 million won. Susie always said that she would like to help children with incurable diseases like cancer. It became it is known that after the debut, every year donated 10 million won for treatment of children with incurable diseases and leukemia. In July 2016 years of Suzy with the help of her parents as a member of the Pokgu organization, donating 10 million won to low-income families.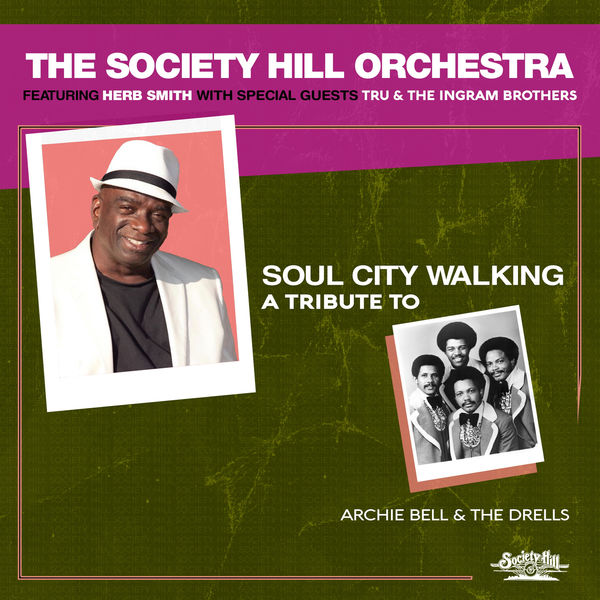 AT In July of the same year, Suzy donated 10 million won to the Social providing Dreamon in Bosong, Korea, to support school uniforms. AT August took part in the creation of the version of the film "The Girl Who Conquered time" for the visually impaired. March 18, 2017 donated 100 million out of Respect for Life to help patients pay hospital bills. Also annually donates money to kindergartens and To old people. Suzy is a member of a charitable organization "Honor Society"
Interesting facts:
- was a model for an online store
- loves to do yoga
- auditioned for "Superstar K"
- Suzy called her ideal Yang ASTOY Lee Min Ki, Lee Dong Wook, Ian Somerhalder, Kang Dong Won.
- brightens the mood on the set
- named the dog Damon after the role of actor Ian Somerhalder
- draws well
- Actor Kim Soo Hyun, Suzy's friend invited her to do cameo roles twice. First time in "Man from the Stars" drama, second time for "Real" movie
- after expiration of JYP contract, was a free artist for several months
- posed without makeup for CeCi Korea magazine
- favorite food is pasta and ramen
- can break 4 wooden boards with his hands
- unbeliever

- 4D personality
- Suzy has a lot of male fans.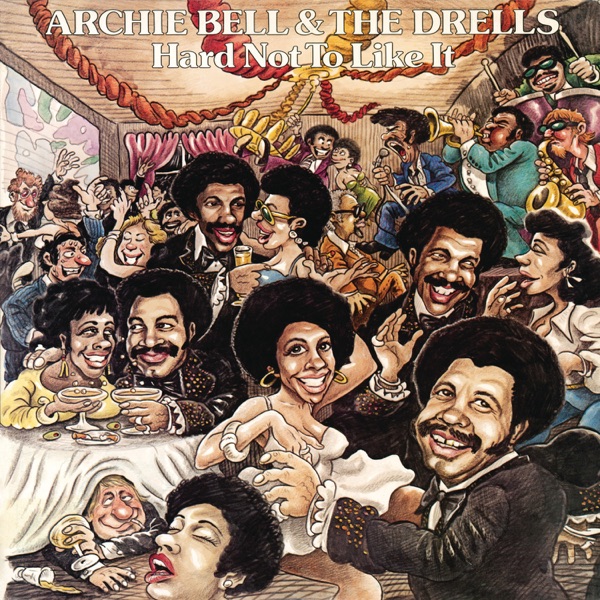 Among idols, her fans include Myeongsu (L) (Infinite), Jae Jin (FT Island), Mir (MBLAQ), Ricky (Teen Top), Jinyoung (B1A4), Dongho (U-KISS), etc.
was very worried about the criticism of her acting in the drama "Dream High".
- she is allergic to cat hair.
- speaks in his sleep.
- does squats every day, before bed and after.
- Suzy likes psychology very much. She is interested in what people around her think.
Dislikes vegetables.
- I used to eat a lot of bananas because my diet required it. Her manager thought she just loved eating them, so he bought them every day for her. Now she throws away bananas as soon as she sees them :D
- likes to read books.
- loves listening to Avril Lavigne songs
Awards:
2018 - 3rd Asia Artist Awards: Best Celebrity Award - Television / Film
2018 - 54th Baeksang Awards: Popularity Award - Actress Arts (90 21) 2017 - 25th SBS Drama Awards: Female Top Excellence in Acting (Wed-Thurs Drama) (While You Sleep)
2017 - 25th SBS Drama Awards: Best Couple Award with Lee Jong Suk (While You Sleep)
2017 - 2nd Asia Artist Awards: Television Category - Asia Star (While you sleep)
2017 - 31st Golden Disk Awards: Digital Boansang Award with Byun Baek Hyun
2016 - 8th Mnet Asian Music Awards: Best Collaboration with Byun Baek Hyun (Dream)
2016 - Melon music awards: Best R&B/Soul Song with Byun Baek Hyun (Dream)

2016 - MAMA: Best Collaboration (Dream)

2016 - 1st Asia Artist Awards: 1st Asia Recklessly in love)
2016 - 52nd Baeksang Arts Awards: Movie Star (Flower Song)
2016 - 52nd Baeksang Arts Awards: TV Category - InStyle Award
2015 - Sina Weibo Night Awards: Goddess Award
2014 - Mwave Best Couple with Lee Seung Gi (Gu Family Book)
2013 - MBC Drama Awards: Best Couple with Lee Seung Gi (Gu Family Book)
2013 - MBC Drama Awards: Excellence Award (Gu Family Book)
2013 - Korean Advertisers Association: Best Model
2013 - 8th Seoul International Drama Awards: Outstanding Korean Drama Actress (Gu Family Book)
2013 - 7th Mnet 20's Choice Awards: Drama Star (Gu Family Book)
2012 - KBS Drama Awards: Popularity Award (Large)
2012 - KBS Entertainment Awards: Best Newcomer in a Show (Invincible Youth 2)
2012 - KBS Entertainment Awards: Best Cameo in a Show (Gag Concert)
2012 - 5th Style Icon Awards: First Love Fantasies
2012 - MTN Broadcast Advertisement Festival: Women's CF Model Award
2012 - 48th Baeksang Arts Awards: Best New Actress ( Introduction to architecture)

2012 - 6th Mnet 20's Choice Awards: Movie Star (Introduction to Architecture)
2012 - 17th Busan International Film Festival: Best Outfit
2012 - 33rd Blue Dragon Film Awards: Popular Star (Introduction to Architecture)
- KBS Drama Awards: Choice New Actress (Dream High)
2011 - KBS Drama Awards: Best Couple with Kim Soo Hyun (Dream High)
2011 - 5th Mnet 20's Choice Awards: Hot Star (Dream High)
VGPU News - Error
Log archive
2010
4 (48)
5 (49)
6 (50)
7 (51)
4 (52)
9 (53)
10 (54)
2011
1 (55)
2 (56)
3 (57)
4 (58)
5 (59)
6 (60)
7 (61)
8 (62)
9 (63)
10 (64)
2012
1 (65)
2 (66)
3 (67)
4 (68)
5 (69)
6 (70)
7 (71)
8 (72)
9 (73)
10 (74)
11 (75)
2013
1 (76)
2 (77)
3 (78)
4 (79)
5 (80)
6 (81)
7 (82)
8 (83)
9 (84)
10 (85)
2014
1 (86)
2 (87)
3 (88)
4 (89)
5 (90)
6 (91)
7 (92)
8 (93)
9 (94)
10 (95)
2015
1 (96)
2 (97)
3 (98)
4 (99)
5 (100)
6 (101)
7 (102)
8 (103)
9-10 (104)
2016
1 (105)
2 (106)
3 (107)
4 (108)
5 (109)
6 (110)
7 (111)
8 (112)
9-10 (113)
2017
1 (114)
2 (115)
3 (116)
4 (117)
5 (118)
6 (119)
7 (120)
8 (121)
9 (122)
10 (123)
2018
1 (124)
2 (125)
3 (126)
4 (127)
5 (128)
6 (129)
7 (130)
8 (131)
9 (132)
10 (133)
2019
1 (134)
2 (135)
3 (136)
4 (137)
5 (138)
6 (139)
7 (140)
8 (141)
9 (142)
10 (143)
---
Founder:
Federal State Budgetary Educational Institution of Higher Education "Volgograd State Socio-Pedagogical University" (400066, Volgograd,
Lenin Ave.