How to play tiny dancer on piano
How to play Elton John's Tiny Dancer on the piano: chords, structure and lesson video
Released in 1971 on Madman Across The Water, Elton John's fourth album, Tiny Dancer is now widely regarded as one of his greatest songs, and one that's become a staple of his live sets. However, due to its six-minutes-plus length, it wasn't even a single in the UK, and only hit number 41 in the US.
Success for a song this good was never going to be denied, though, and Tiny Dancer was finally thrust into the spotlight in 2000, when it soundtracked a pivotal scene in director Cameron Crowe's semi-autobiographical rock road movie Almost Famous .
SInce then, it's become inescapable. There was a notable (and excellent) live cover by Ben Folds , and Tiny Dancer crossed the generational divide again when Ed Sheeran referenced it repeatedly in the chorus of his 2017 hit Castle On The Hill .
All of which means that, if you're a piano player, Tiny Dancer is a great song to have in your locker.
Everyone knows it and can make a fist of singing along (sort of), so it's a great one to be able to whip out at a social gathering. What's more, it's not particularly difficult to play.
The best pianos you can buy right now
5 ways to play piano like Elton John
Composition
Tiny Dancer is written in the key of C major, and the famous eight-bar intro is made up of an arpeggiated riff over the chords C major (first inversion) and F major, with a C in the bass. This pattern makes up a good deal of the verse, too, though there's also a quasi-bridge section that gets a bit more complicated.
After a couple of verses, we get to the pre-chorus, which modulates to Ab major and has a more regimented, rhythmic feel.
This leads into the chorus, which steps down from an F major chord to C major with an E in the bass and then to D minor. There's a nice G major over A chord at the end of the 'you had a busy day today' line, too.
Then we get another verse, pre-chorus and chorus, followed by the outro, which closely resembles the intro.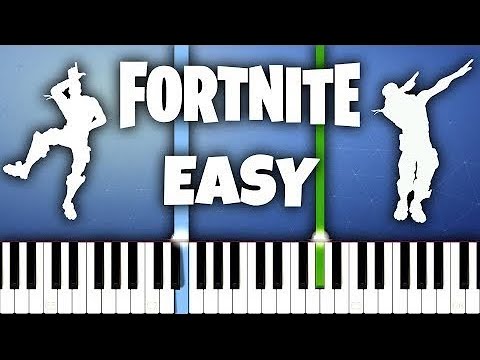 How to play Tiny Dancer on the piano
One of the best Tiny Dancer tutorials we've seen comes from Pianote , the online piano lesson platform, as it features both top-down video and a sheet music display for those who can read. The production values are high and the teaching is clear, concise and accurate.
The lesson is freely available and suitable whether you want to play just the chords in Tiny Dancer so that you can sing along, or the melody as well.
Pianote also has a Tiny Dancer video that shows you how to play the song at different skill levels, ranging from 'Casual Hobbyist' to the way that Elton John does it. So, you can pick the one that's right for you and your current ability.
I'm the Group Content Manager for MusicRadar, specialising in all things tech. I previously spent eight years working on our sister magazine, Computer Music. I've been playing the piano, gigging in bands and failing to finish tracks at home for more than 30 years, 20 of which I've also spent writing about music technology.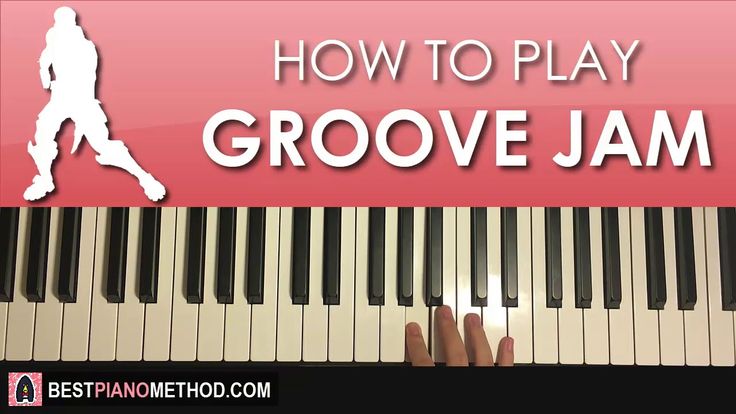 How to Play "Tiny Dancer" (5 Levels)
SHARE THIS:        
You don't have to be a piano expert to play your favorite songs!
That's because there are numerous ways to play one pop song on the piano.
This makes it possible for any pianist at any ability level to have tons of fun and sound great.
I'm going to show you how to play "Tiny Dancer" at five different levels.
It's one of my favorite songs, and if you're looking for "Tiny Dancer" sheet music, we have a free lead sheet that can be used by pianists at any level.
Level 1: The Casual Hobbyist
If you're a Casual Hobbyist, you tinker on the piano now and then. Casual Hobbyists tend to look at a lead sheet and play the chords in their simplest forms.
No matter what your level, this is a great place to start any song.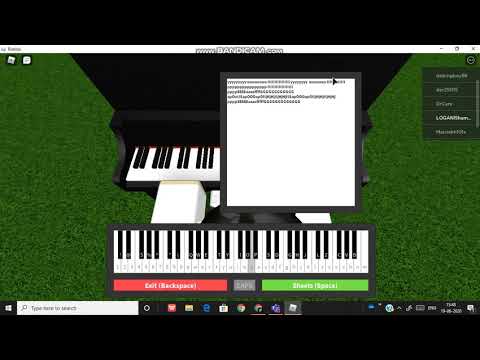 Learning how to move between the chords of a song will help you connect with the music.
You can learn how to play chords on the piano with our free chording series.
Level 2: The Weekend Warrior
Weekend Warriors can be very passionate about the piano and may spend lots of time playing on the weekends.
At this level, you're starting to pick out riffs, and you may vary your rhythm a bit.
Now, you might make mistakes, you might not pay at full speed.
But at this stage, you're sure to have fun figuring out those iconic parts of the song.
Level 3: I Take Lessons
If you're in this stage you might take regular piano lessons or use a learning platform like Pianote.
At this level, you're developing hand coordination and sight-reading skills along with learning songs, and you might play the melody with the chords.
You're more comfortable with the piano by now, so you may even begin to add your own creative flair to songs.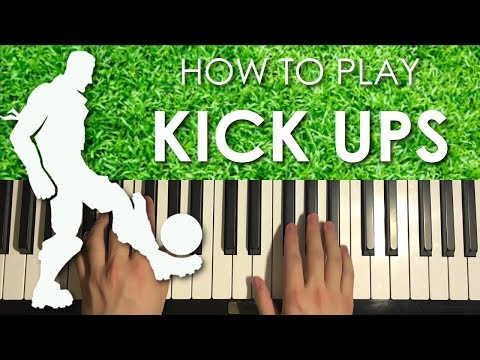 You may even throw in an original riff here and there!
Level 4: Playing in a Band
By this level, you're pretty confident at the piano.
You're comfortable with chord structures and hand coordination, and you keep tempo consistently because you're playing in time with a band!
You may carry the melody if needed by the band, piano feels easy to you, and you're creating original riffs and fills at this stage.
Embed from Getty Images
Level 5: Elton John!
At the "Elton John" level, you're breezing through the song with no difficulty, adding flares here and there and playing confidently.
But you don't have to be at Elton John's level to enjoy yourself.
The point of this lesson is that no matter what your piano level, you can have an awesome time playing, singing, and delighting an audience.
What's Your Piano Level?
If you're curious about your piano level, check out our post on how to find your piano level.
And if you think you have what it takes to be an intermediate piano player, check out our checklist and see how many skills you can cross off!
And finally, I hope this lesson on how to play "Tiny Dancer" has shown you that you don't have to wait until you reach some imaginary level before you can start playing (and enjoying) your favorite songs.
So what will you play next?
SHARE THIS:        
Lisa Witt has been teaching piano for 19 years and in that time has helped hundreds of students learn to play the songs they love. Lisa received classical piano training through the Royal Conservatory of Music, but she has since embraced popular music and playing by ear in order to accompany herself and others.
How not to play the piano
We continue the series of publications under the heading "Useful Tips". However, everyone knows how boring moralizing can sometimes be! Therefore, the editors decided to turn to the teachers of the piano department for 90,003 bad advice.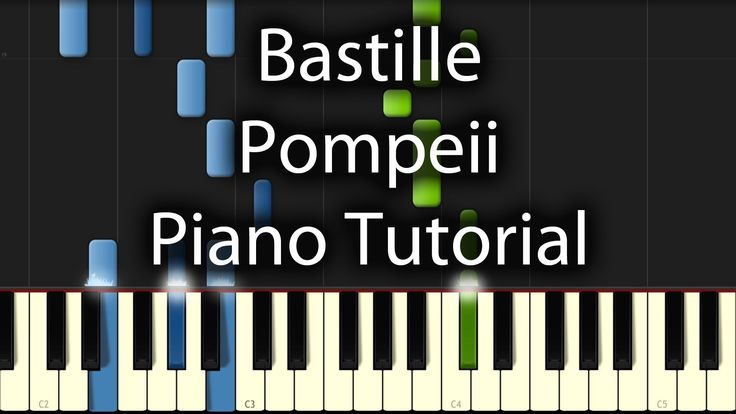 We hope that you will read them with interest...
We continue the series of publications under the heading "Useful Tips". However, everyone knows how boring moralizing can be! Therefore, the editors decided to contact the teachers of the piano department for bad advice . Hoping that you will read them with interest - and ... do the opposite!
Alas, the teachers were not particularly harmful (not being able to overcome innate virtues) and tried to focus on useful recommendations. Well, we hope that readers will be interested in everything...
You need to play with your ears!
Lyubov Pavlovna Krishtop is one of the most experienced teachers of the school. Her advice was short. In addition to the main one (placed in the title of the section), there were only two more fundamental remarks: "The piano is not a percussion instrument!" and "The pedal is not a pump, you should also press it with your ears!".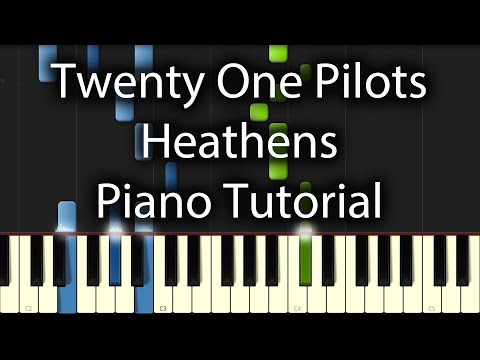 Let's pay tribute to the teacher's humor and note that all three wishes are extremely important - alas, often playing the piano is really likened to a well-performed training ...
Lyubov Pavlovna also drew our attention to several of her favorite aphorisms: a musician rests not from music, but for music (N. Perelman)
Playing fast is easier than playing slowly (W. A. ​​Mozart)
Sing while you play (Toscanini)
Pauses between notes - that's where art lives! (A. Schnabel)
The stupidity of the performer is nowhere so obvious as in the pauses (N. Perelman)
It is obvious that the teacher's attention is directed not only to the notes themselves, but also to the entire musical space, including both depth and width , that is, the length in time - including the meaningfulness of pauses that give intelligibility and articulation musical speech.
The slower you go, the deeper you go!
Irina Alekseevna Sivakova before expressing her thought definitely, she diverted us, it would seem, from harmful advice in a completely different direction.
However, if you read her interesting historical background, you will understand that it is far from the number of decibels per key! So, the opinion of I. A. Sivakova:
The old Russian proverb "the slower you go, the further you will be" in our time needs, if not translation, then clarification, since the word "quieter" is no longer used in the meaning of "slower" .
But just remember Pushkin: "I let go of the mat and dozed off, lulled by the singing of the storm and the rocking quiet ride" ("The Captain's Daughter"). Similarly, in Russian musical use - notes, piano techniques and schools - until the end of the 19th century, the word "quiet" was widely used as an indication of the speed of movement. P. I. Tchaikovsky in the "Children's Album", giving tempo designations in Russian, uses the word "quietly", marking three pieces with it: "Morning Prayer", "Neapolitan Song" and "The Organ Grinder". This connection dynamic, tempo and affective values ​​ cannot be found in German and English, but in Italian (the main language of musical terms) it is.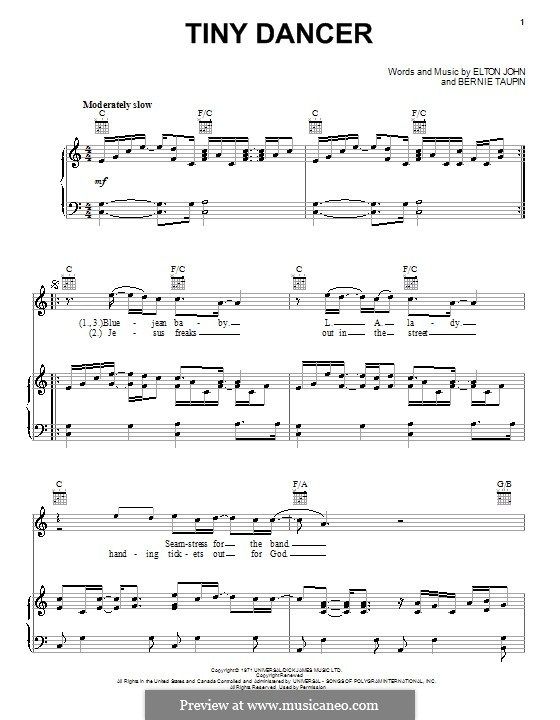 N. Korykhalova speaks about this in detail in the book "Musical and Performing Terms" (St. Petersburg, Composer, 2003):
. Likewise, forte is not only "loud" but also "quick". This connection was felt by musicians until the first half of the 19th century. In his "Complete Theoretical and Practical Piano School" Carl Czerny revealed character r of each of the dynamic shades:
at the performance of Pianissimo (PP) Touching the keys as weakly as possible that the game does not lose its distinctness: pp the character is mysterious, mystical and, when performed perfectly, can produce on the listener the enchanting impression of music or echo sounding from afar;
piano (p) means meekness, calm indifference or quiet sadness, the essence of the piano is conveyed by a soft and gentle, but already more definite and expressive touch on the keys;
forte (f) conveys power, independence and determination, but within the framework of a favorable, without exaggeration of passion;
fortissimo (ff) expresses the growth of joy to exultation, grief to fury, brilliance to bravura.
Got the idea?
It consists of the following: do not play quietly , do not play loudly , but play artistically, poetically, tenderly, sublimely, reverently, bewitched, peacefully, affably, contemplatively, sweetly, fearfully, submissively, brokenly, confessionally!
Or: energetically, solemnly, joyfully, passionately, exaltedly, rebelliously, furiously, unrestrainedly, impudently, arrogantly, primly, with bravado, with dignity, cheerfully etc.
About 370 shades of emotional states experienced by a person are behind the modest dynamic designations "quiet" and "loud", it is about them that composers tell us in the language of music (see also about this in the book by V. Razhnikov "Reserves of Musical Pedagogy", M., 1980).
Impossible!!!
Evgenia Vasilievna Lozovskaya – teacher with great experience.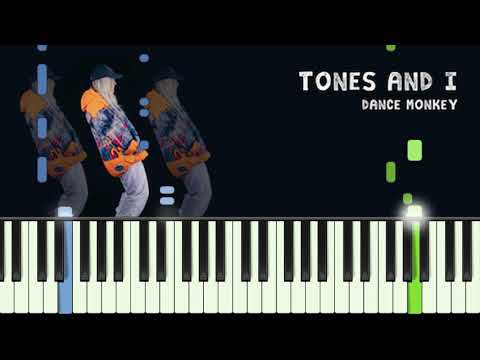 She tried to accurately and without equivocation answer the question posed by the editors - what can not be done at the piano?
The instrument must not be played out of tune. This will interfere with internal intonation, without which it is impossible to achieve conscious performance.
You can't play tight! It is necessary to combine the activity of the fingers with the flexibility of the hand and smooth movements of the whole arm from the shoulder. It is also necessary to develop the independence of finger movements from each other (only not according to the method of R. Schumann! - note ed.)
You can't play in a mechanically detached way, thinking about extraneous things. Fingers are the bridge between the keyboard and the soul!
Don't treat the piano as an inanimate object! Do not leave him for more than 8 hours. The more attention you pay to him, the sooner you will acquire in his face a friend who will never betray you.
You can not play with a rough, knocking sound, you need to touch the keys meaningfully.
It is impossible for fingers to be ahead of thoughts during execution.
Do not sit at the instrument with your legs crossed. Lack of support deprives you of trusting contact with the instrument.
Do not chew gum while playing! (No comment - ed. note)
Do not forget your previous repertoire - in this case, your understanding of the instrument will gradually become more voluminous.
Do not try to overtake common sense! Do not play works at an overestimated pace - fluency will not surprise anyone now, but the composer's intention can be damaged. The more attentive you are to details (without losing sight of the integrity of the musical form), the more shades of meaning you will find.
Gentle advice
Daniil Lvovich Dvortsov , contrary to our order, still focused on useful recommendations.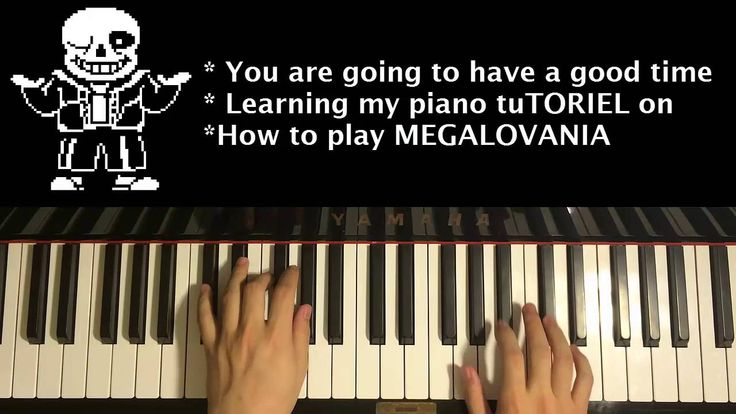 He believes that:
When you come home after the lesson, you must definitely consolidate passed in the classroom, while the impressions of the lesson with the teacher are still fresh in memory.
School students need to practice the piano no more than three hours a day , with a mandatory break – note ed.) .
You cannot play the piano while doing something else - even if your hands are skillfully doing their job. Mindless game brings irreparable harm to your professional health!
It is best not to practice immediately after eating - a state of blissful satisfaction will not allow you to achieve full concentration. You should not play on an empty stomach, as this state does not contribute much to the concentration of thought. (It's best to play instead of eating!)
It is useful to play the piano at different times of the day because perception changes depending on the state of the person. But here, too, the condition is the meaningfulness of the classes. (At the same time, teach your neighbors in a communal apartment to high art! - ed. note)
It is very useful to practice in the dark or in low light (unless, of course, you play by heart). This sharpens the tactile function of the performing apparatus.
It is strictly contraindicated to exercise at body temperature above 37 degrees! In the event of such an indisposition, the hands may ache from overexertion, since the forces of the body are not aimed at supporting muscle and mental tone, but at fighting the disease.
Don't be afraid of difficulties!
And finally, a short but useful resume from the head of the piano department of school Irina Artemievna Kasabova.
Everyone who is going to learn to play the piano (as well as any other instrument) needs to keep in mind that lessons will require perseverance, overcoming many difficulties and attention.
One of the most important wishes for students who have already started their studies: to learn to control the full freedom of the arms and shoulder body (from the shoulder blades). Such muscular freedom should become one of the main habits, since during the game tension arises in the hands, moments of tightness - you need to be able to "reset", overcome them so that fatigue does not accumulate during the game.
In parallel with studying in the piano class, one should not forget about musical notation, solfeggio, reading books, attending concerts and theaters, that is, about complex creative, intellectual and professional development. There is no real music without personality!
When reprinting an article, a hyperlink to the site is required .
Night Dancer read online by Emily Bradshaw (Page 11)
However, all plans for obtaining land have become much more complicated.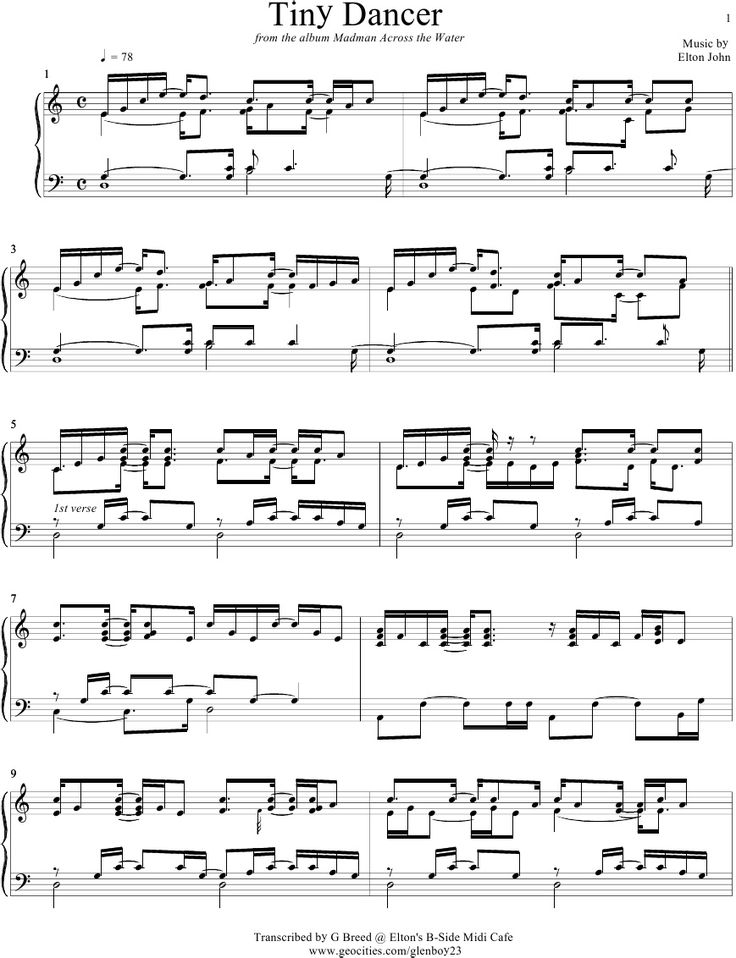 Christopher assumed that finding an heiress would be difficult. She and Peter came up with a dozen alternative plans for each case: what to do if she was not found, found dead, or under no circumstances was she suitable for marriage. But Christopher did not expect that he would meet with a stubborn, seductive and harmful girl who could kindle a fire of passions in a man. Talbot had never encountered such a woman—not a society lady, but not a whore, ignorant, but intelligent, chaste, and at the same time vulgar. Such a small sparrow with the heart of an eagle. Busy, attractive. Dangerous.
Yes, dangerous, Christopher had to admit. If he had not developed discipline in himself, then a complete disaster would have occurred with all plans.
He circled the Plaza for the second time. The benches were still wet from the melted snow, although the sun was shining with might and main. Sitting and relaxing is out of the question. Besides, it goes against his nature. There is nothing to do in the city.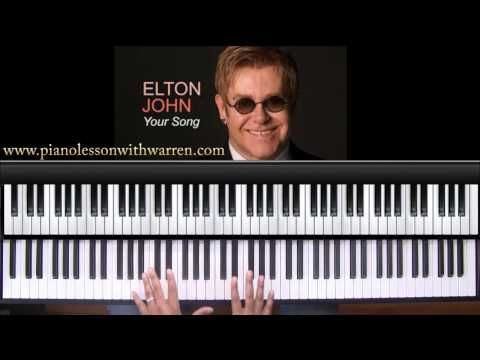 It is impossible to find out how the land case is progressing - he already dealt with it two days ago. The only reasonable way out is to go home. But Christopher is still not ready to meet his wife. Barely managed to restrain herself at breakfast, so as not to extend a hand in recognition of the enthusiastic intimacy that passionately connected them at night.
Her puzzled look was a reproach, but the sooner Maggie remembered that their marriage was a deal and not a love agreement, the happier she would be.
Christopher spent the rest of the morning walking around the shops around the Plaza. He had no intentions until a silver onyx necklace caught his eye. The black stone reminded of Maggie's eyes, and the polished silver would look good on dark skin. Almost against his will, he bought a gift and put it in his pocket, convincing himself that it was a wedding gift, nothing more. Even in a marriage of convenience, propriety must be observed.
The rest of the time he spent in a gambling house.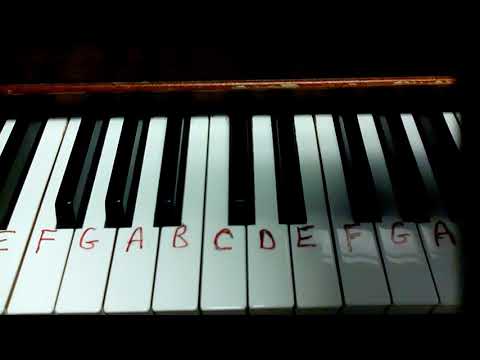 Christopher rarely visited such places, but today he needed a drink. He found a typical establishment - gambling tables, a bar. It reminded me of Lady Luck. And Maggie. Every damn little thing reminded me of her. Even when he does not see his wife, her image still stands before his eyes. It is very easy to imagine the recent past - a little dancer on the stage, which was her whole life.
For about half an hour Christopher sat alone, sipping whiskey. Then a man he barely recognized sat down at a table as if he had been invited.
— Lord… er… Talbot, right? Christopher smiled absently.
- Mr. Talbot.
— Sorry, I don't understand titles at all.
- Nothing, I didn't expect the Americans to know all the subtleties. The fact is that the youngest son of the duke is called "lord" only with a first name, but not with a surname.
- What are you talking about! How difficult!
- This is actually pretty damn funny. I'm starting to like the way you treat yourself: Mr.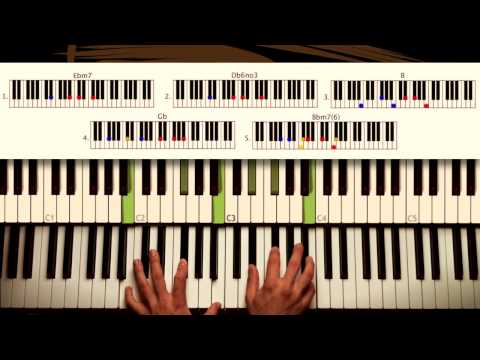 , Mrs. or Miss.
— Yes, we can talk about this for a long time. By the way, my name is Thomas Kilgore. We met a few days ago at the governor's reception and yesterday at your wedding.
— Your face is familiar to me. I usually remember people and names well, but today I'm a little distracted.
Kilgore chuckled.
- This is all because of marriage. You will get used. Christopher hoped that would not happen.
Until a few months ago, a whole ocean separated him and Maggie.
— My friends are wondering if you would like to play poker with us.
Christopher's lips twitched into a smile.
- Hoping to hook up with a newbie? Kilgore laughed.
- Nothing like that. Five dollar bets. This is an amateur game, not a professional one.
- I can't say that I can play poker.
- I'll be glad to teach you.
- I'll try to place a bet.
- This is only part of the game.
Friends of Thomas Kilgore were Silas Colby, a local merchant, and Derek Slater, a rancher northeast of town.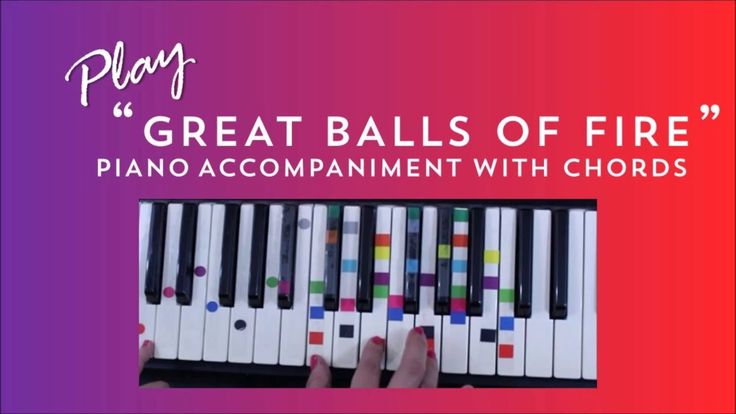 The game was friendly. The men beat Christopher by fifty dollars before explaining all the intricacies of the game that are not described in the books. And instead of constantly losing, surprisingly soon Talbot began to win.
"Damn lucky," Colby lamented after the hand, in which Christopher successfully set up two queens against three fives.
- We need to check him out, he is a born player! Slater exclaimed.
"On the day after the wedding, a person cannot be so collected," Kilgore commented with a grin.
Actually Christopher was not collected. The game was often interrupted as women performed on the stage. The show had two acts. At first, a young, slender woman with an excellent soprano sang English and French songs. Then five full-breasted girls performed a can-can - pulling up their legs and showing their underwear. No number was as truly breathtaking as Maggie's dance. Dressed in a closed dress, she looked much more sensual than this kicking five. As for the singer - of course, pleasant, feminine, feminine to the point of sweetness, but when compared with his wife - deadly boring.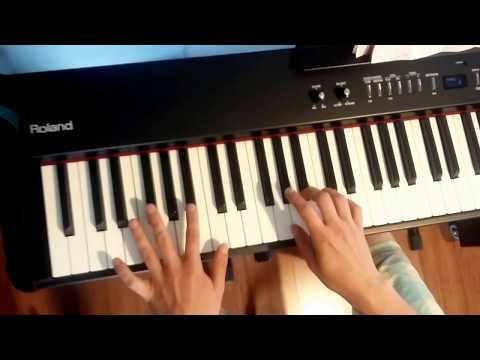 Because of this representation, the image of Maggie occupied his thoughts even more. Christopher was glad that poker, when he figured it out, turned out to be a relatively easy game, otherwise he would have squandered all the money.
By the end of the evening, Talbot had won seventy-five dollars. But, fortunately, his partners were friendly.
Are you sure you haven't played before? asked Kilgore kindly when night fell.
- Playing cards is a common activity in England, but I have just become acquainted with this game.
Kilgore shook his head.
- It's good that you don't aspire to become a professional.
"There are more interesting ways to make money," Christopher smiled.
— I'm glad you think so.
"Tell me, Mr. Talbot," Derek Slater cut in. "Thomas said that you are the guy who will own the Montoya estate by the Peco River.
- If the documents confirm. The heiress is my wife.
— Really? Did you get married yesterday?
"Yes," Christopher caught the caustic hint.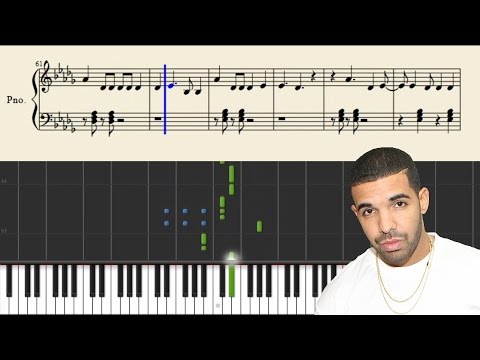 As they walked towards the exit, Slater was next to Christopher.
- Have you ever lived on a farm in those parts?
- Never lived anywhere on a farm. Slater shook his head sympathetically.
- Then, most likely, you have no idea what you got yourself into. Winters on Llano Estacado - God forbid. Strong northern winds are walking along the valley, the snow is falling so that you can not see the fingers of an outstretched hand. Livestock freezes right on the go. And in summer it is so hot that you can fry eggs on the stones. You can ride for several days and not see a single tree, nothing but grass. And when you think that you are approaching a tree, it turns out that it is just a bush or a skinny juniper. To live there, you need to be specially prepared.
A cold spring night greeted them outside the door. The sky above was lit up by the stars of the Milky Way. They are much brighter here than in England. Colby and Kilgore said goodbye to Christopher, vowing to win back.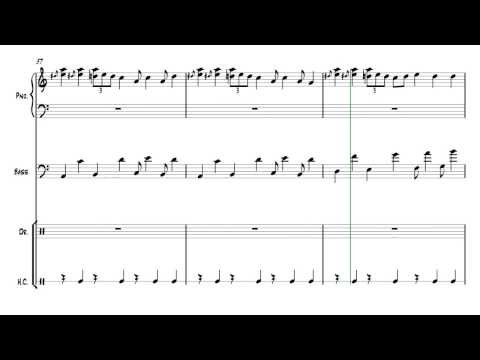 Slater walked alongside towards the Plaza.
"You're probably right," Christopher continued Slater's conversation. He did not say that he had no intention of living in Llano Estacado. — I have been to many countries and realized that everywhere there are dangers. A person who invades an unfamiliar land, to strangers, is asking for trouble.
Slater nodded.
- That's true.
- My plans include hiring a ranch manager to take care of my wife's property. Unless, of course, her title is confirmed. I would be a fool if I started to mismanage the household myself.
"You Englishmen are smarter than I thought," there was respect in Slater's voice.
- And you Americans are more interesting than I thought - especially one American. He was already cursing this woman for the fact that her image constantly appeared in his memory.
— Damn it, I think a guy like you should figure things out on his own. I'll tell you what, why don't you and your wife come over to our ranch for a week? We don't live on the plains, but a ranch is a ranch.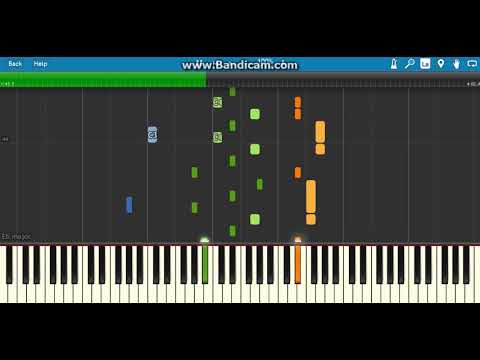 It would be my pleasure to teach you something." He chuckled. - And even a donkey can be confused with a cow. We can ride horseback, and my Jenny always misses the sorority so much. It's only a day's journey from the city to us.
Christopher's lips were ready for rejection, but suddenly he changed his mind. Although Talbot had no idea that he could confuse a donkey with a cow, as Slater so eloquently put it, getting some knowledge of cattle breeding is not a bad idea. Still, it's better than doing nothing and waiting for a decision on the issue of inheritance. Besides, let Maggie have her own fun. Slater's wife may be a good example of a married lady. Slater himself gave the impression of a determined and courageous person.
The trees in the Plaza took on a vague shape, the yellow light of street lamps piercing the darkness through the bare branches.
- Thank you for the invitation, Mr. Slater, I will gladly accept it.
— We will be glad to see you. In these places, where everyone is engaged in cattle breeding, companies gather very rarely.
You will soon understand this. I'm staying at a hotel right there on the corner, and I'll be in town for a couple more days. I'll bring a truckload of supplies with me, so there's room for the two of you. Let me know if you go.
- Agreed. After Slater left, Christopher took a little walk, breathing in the cold clean air. Maybe horse riding will exhaust him so that there will be no strength left for the seductive appearance of his wife?
* * *
Maggie has been tormented all day. Talking to Louise was useless. No matter what they talked about, Maggie complained that her husband had left her alone at home. She hated sympathizers. Until now, her motto has been strength of mind and hope for the future. Maggie herself was surprised that she was so upset by Christopher's dismissive attitude, but she could not calm down.
Louise did not seem to share her friend's suffering. For some reason, she decided that after marriage, Maggie was no longer needed. Worried at the thought that Louise might return to Denver, Maggie begged her not to.
In Denver, there was a danger for both, and the girl did not want the fate of her friend to be on her conscience. Besides, when the matter with the land is settled, someone should teach her how to run a household.
Louise did not give in, and then Maggie said that Peter would miss her without her. She blushed, and Maggie regretted what she had said. Feeling that she had chosen the wrong tactic, she asked her friend not to leave her in an unfamiliar life. After a long pause, Louise agreed. Thoughtful and worried, she left Maggie to her own devices.
And the girl decided to pass the time by reading. Jules Verne's book Around the World in Eighty Days was entertaining, but not so much that Maggie didn't tear herself away from it every five minutes. Where is the husband? Halfway through the second chapter, she put the book down, but could not occupy herself with anything. It turned out that His Almighty Lordship's wife couldn't do household chores. Juan - the king of the kitchen - drove her away every time she appeared there.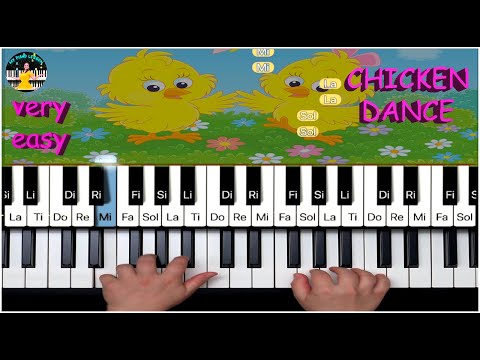 Isabelle, a formidable lady (although you can't tell by her appearance), ruled the rest of the house, while Pedro was in charge of the yard. It was considered unacceptable for the lady of the house to lift a bucket of water or pick up a rag, and Isabelle explained this to Maggie without any hesitation.
It is a pity that the new mistress of the house had free time. Walking through the library, Maggie asked herself the question: what does she expect from Christopher? That one single night of love would change his attitude? That the fire of passion will turn into the warmth of respect? But to count on such a thing means to be stupid and naive. No, she is not so naive as to deceive herself and think that physical intimacy changes the attitude of a man towards a woman.
But Maggie isn't the type to give up. Still, she is Mrs. Christopher Talbot, and since he is an English lord, Magdalena is now also a title holder. In any case, they are officially married. She is mated to him and intends to win, even if she has to stand on her head and hold the English flag with her feet to attract her husband's attention.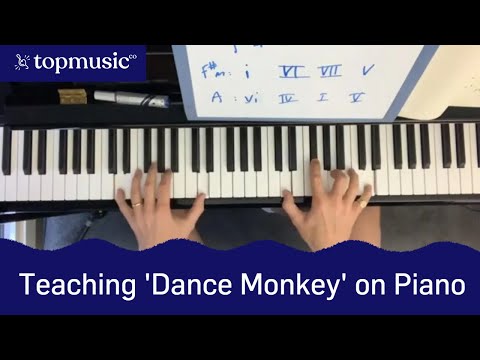 He can't live without her!
Maggie finally realizes how long Christopher has been missing - it's time for bed and he's still gone. The clock struck midnight. Not wanting to show the servants how worried she was, Maggie went to bed at ten, but then sat by the window and stared mournfully at the trail of moonlight shimmering on the waters of Santa Fe. Then the moon was gone, the silver streak of light, too. Everything in the house was quiet. Half an hour later, Maggie pulled out a lace chemise that she didn't have to wear the night before. Looks like she'll sleep in it all night tonight.
Climbing into bed, Maggie began to violently beat the pillow with her fists - she was sure that Christopher would still come to sleep.
The girl was awake when the clock struck three and Christopher appeared. The sound of footsteps echoed in her heart. For a few seconds he stood beside the bed, not moving. Then Maggie heard him undress, quietly hanging his clothes in the closet. The girl knew that His Lordship did it very carefully, according to stupid rules - ladies and gentlemen do not throw clothes anywhere.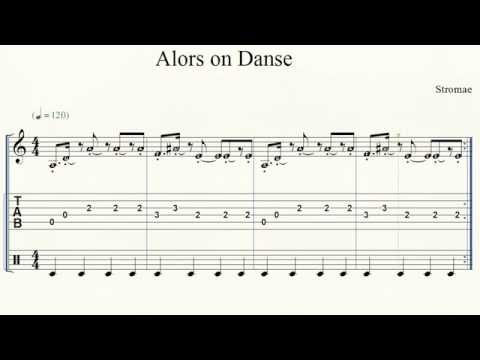 Although he didn't worry about the toilet articles at all last night, that's for sure.
The bed sagged under his weight. Maggie immediately felt the warmth of his body. Although the bed was wide, Christopher Talbot was not small, he was tall and strong. Maggie smiled, thinking his legs must be dangling over the edge of the bed.
She wanted to see and even touch. God, how I wanted to touch him!
Why not? They are married. Husbands and wives touch each other, especially at night, in bed. Husbands get tired of those wives who lie and wait to be pleased.
Maggie reached out and touched her husband's shoulder. Christopher flinched, as if the touch had burned him.
- Good night, Maggie.
His voice was tense and she became worried. He must be in pain.
— Are you all right?
Yes, good night.
He said it in such a way that her heart sank. After one single night, he was already tired of her, if he had ever been interested in her at all.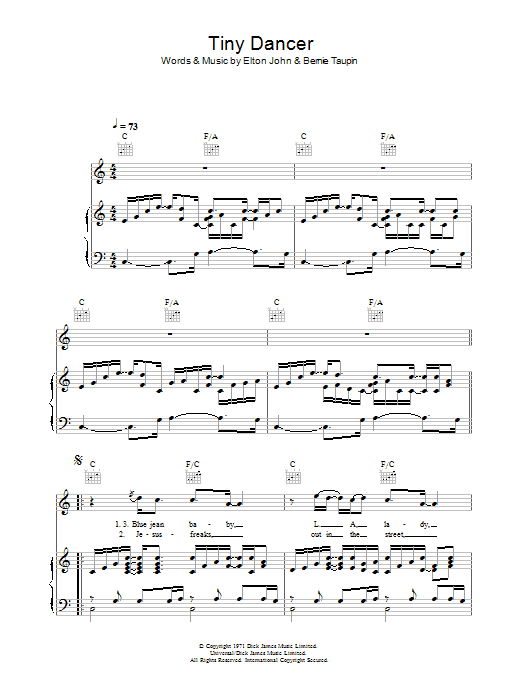 "Good night," Maggie said softly.
- In a few days we will go to a nearby ranch.
— Why?
— I want to learn how to run a household. There is also a lady who lacks female society. And yes, you will have a lot to learn.
What she would like to learn is how to breathe life into this piece of ice lying nearby. If Maggie is to make a man out of Christopher Talbot, he will have to work hard.
CHAPTER 8
Rockin R Ranch's central homestead was on a wide, flat, scrub-covered plain a day's drive from Santa Fe. The spacious one-story wooden house was inhabited by the Slater family—Derek, Jenny, and their three children—who greeted Christopher and Maggie in turn, from youngest to oldest.
Marta, the youngest, is three years old. Introducing herself, the girl curtsied with one hand (she put the other in her mouth) and giggled at Christopher's accent when he greeted the little girl with a serious face. Red-haired Roy was seven years old.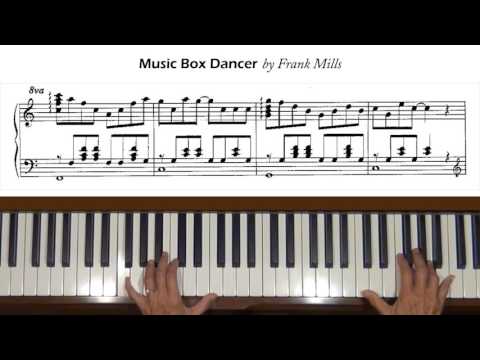 The elbows are scratched, the whole face is freckled, a strand of red hair falls into the eyes. He, too, laughed at Christopher's greeting.
"You talk funny," the boy said with childish spontaneity.
- Roy! his mother snapped.
- I say this because I came from another country.
— Oh — this argument didn't convince Roy too much. - OK.
Christopher grew in Maggie's eyes as he shook Roy's dirty little hand without hesitation and overcame the urge to wipe his hand after such an unhygienic handshake.
The oldest of the children was named Buck, and at fourteen he was almost six feet [1 foot = 30.48 cm] tall. In fact, his name was Cornelius, and the nickname was given because of the teeth that the boy shamelessly showed.
After the children got acquainted with the guests, the mother sent them away to do household chores, warning the boys to look after the baby.
"What wonderful children," Maggie said with a slight anguish in her voice.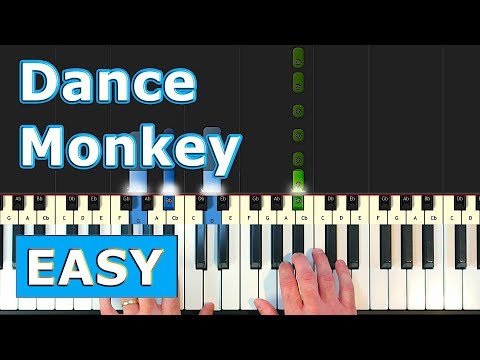 "Our pride and joy," Jenny Slater shook hands with Maggie enthusiastically, as if she were an old friend and they had not seen each other for many years. - How nice of you to come! I rarely get the chance to talk to women. It's just a pleasure. Sometimes I get the feeling that the whole world around us, except for our ranch, has disappeared somewhere.
Maggie took an immediate liking to this woman, tall and thin, even skinny. She had the same red hair as Roy and lots of freckles. The wide smile with which she greeted the guests emphasized every freckle on her face.
"You're very kind, Mrs. Slater, to let us pop in like that," Christopher said.
The lord's refined manner and accent made the woman's smile even wider.
Just Jenny. Everyone calls me that. I believe that by calling by name, you thereby show your respect.
Only Maggie caught Christopher's surprise, his eyebrows slightly raised. Teaching the girl the rules of etiquette, he and Peter taught never to call a person by name, except for close friends and relatives.
And here is Jenny Slater in front of her, and her example, at the request of Christopher, Maggie should imitate - to be as friendly and welcoming as a puppy wagging her tail. Maggie immediately decided that she really liked Jenny Slater, but she doubted that this lady would teach her what Christopher wanted.
If the spartan-raised lord was disheartened by Slater's household, he didn't show it. The house was spacious and clean, with a large living room, bedrooms, a guest room, and an attic above the kitchen that served as a children's room. All the unpainted pine and oak furniture was homemade. The only hint of sophistication was the piano that Jenny brought from her grandmother's house in St. Louis.
Jenny proudly showed the kitchen. Above the wood-fired stove hung a set of beautiful copper cauldrons and pans, ordered from Sears and Royback, and on the open shelves stood iron braziers and long-handled saucepans. A hand pump delivered water from a well directly to two sinks under the windows.
Most of the kitchen was occupied by a shining clean pine table, at which the whole family dined.
Maggie thought that for a man accustomed to servants, feather beds, Chinese china and Turkish rugs, Christopher behaved very well when they were shown a guest room a little larger than a pantry, with a narrow box-spring bed and an unpainted pine chest of drawers. The only amenities were a pewter jug ​​and a basin for washing, but Jenny assured her that she would put a chamber pot under the bed.
When the hostess left, Maggie collapsed on the bed with a laugh.
"It reminds me of a house," noticing how Christopher's eyebrows shot up inquiringly, she explained: "My room at Lady Luck."
Christopher looked around.
— I have slept in worse places.
— You?!
— Yes, yes, to me. First at Oxford, where he received a patent for an officer's rank in the cavalry regiment of the Royal Army, then he served briefly in Africa and several years in India.