How to play music box dancer on the piano
Music Box Dancer Tutorial | PIanote Free Online Piano Lessons
SHARE THIS:        
Music Box Dancer is one of those classic songs you know as soon as you hear it. It's an instrumental earworm that you'll be humming for days, and we've got a short and sweet arrangement to teach you, step-by-step.
This is a more intermediate song to learn, but if you take your time and practice with proper technique– you will be amazed at what you can accomplish.
Download the full score here.
Your History Lesson 👩🏼‍🏫
Written and recorded by Canadian musician Frank Mills, Music Box Dancer was an international hit in the late Seventies featuring an arpeggiated piano melody made to sound like, well, a music box! 🩰
The song was originally recorded in 1974, but it wasn't initially a hit.
Years later in 1978, Frank's label released a different song of his as a single, with "Music Box Dancer" on the B-side. The single was sent to easy-listening stations, but one copy was mistakenly sent to a pop station. The program director played the track and could not figure out why it had been sent to his station, so he played the B-side to see if the record label had been mistakenly marked. He liked "Music Box Dancer" and added it to his radio playlist.
In only a few weeks it was the #1 song on the station and its popularity spread rapidly from there, ultimately reaching #3 on the Billboard Hot 100 charts. It was Frank Mill's only top 40 pop hit.
[read more at wikipedia]
🤔🤔 That's Interesting: A few notes are missing in the repeated introduction of the main melody. This could not be corrected, as Mills did not have the money to record another take!
Getting Started
Today we're playing in the key of C (All the white keys!), but don't let that fool you- there is a lot going on here.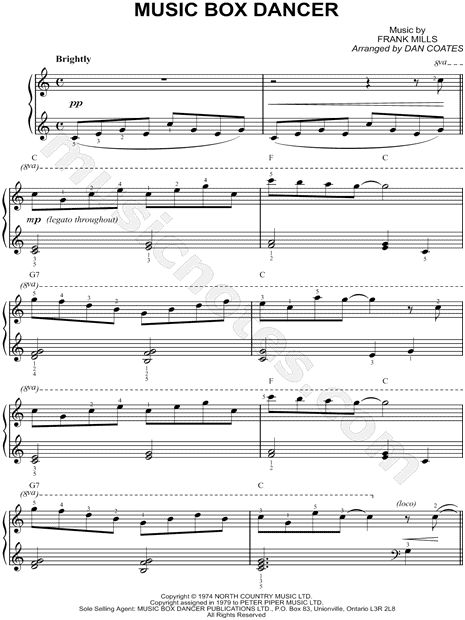 It may seem intimidating, but don't hesitate to give it a try if you are a beginner who understands the basics of reading music!
Let's check it out.

Follow along on the video, and If it looks a little complicated to start– don't worry. I'll walk you through the melody, and how it's essentially chords broken up into repeating patterns (arpeggios), so you might be able to wrap your head around it a little easier.
🎹📝 Take note: If you see a symbol like this, know that you are supposed to one octave higher than what is written on the page. This just keeps the two sides of the Grand Staff from getting tangled up in each other and makes things much easier to read on the page.
Extra tip! Your piano can't adjust to your playing position, but your bench can! It may sound like simple advice, but sliding your bench to center yourself on what your playing will make performing a lot easier.
Watch for Patterns
Music is built on patterns! As you play through songs you'll notice repeating melodies and chord progressions.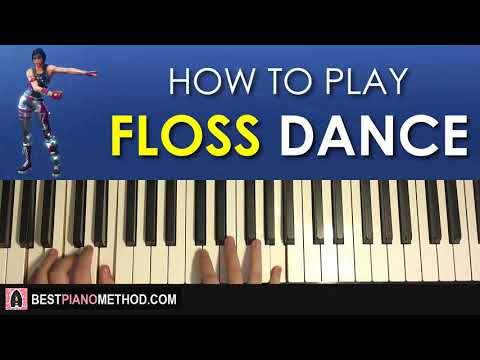 Songs can be broken down into these repeating sections and will be more manageable to learn. Watch for these patterns in your sheet music to simplify your sight-reading:
🎹📝 Take note: Once you reach the end of the first 12 bars, loop back to the beginning and play through a second time, but be ready to skip to the second ending, making a jump from measure 11 to measure 13.
Tips and Tricks
Because of the higher-placed bass notes in the song, you will have to share the space between your left and right hands. I'll show you where each finger fits along the way, but keep in mind the treble clef instructs your right hand and the bass clef handles your right.
Work through this song in small sections and you'll find it eventually all comes together. Take time with each part. Go slowly. Go slower! If you start at a pace you can manage and work up your speed it is going to set up your muscle memory for success and you'll be playing like a pro in no time!
One More Thing!
The rolling chords in Music Box Dancer are the signature hooks of the song and they are so fun to play.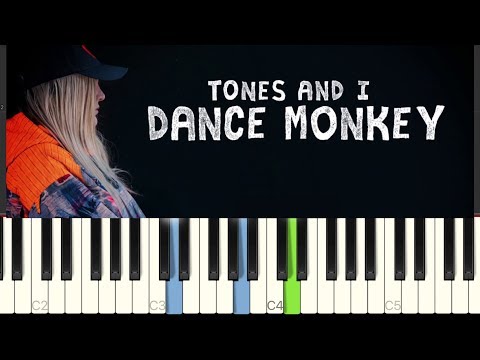 Feel free to skip this part of the song if you think it's above your skill level, but don't be afraid to give it a try, because it is very rewarding and easy enough to wrap your head around once you see it's just playing through a chord quickly instead of playing it in a block.
For those signature rolls in Music Box Dancer, the first one is the F Major chord in its second inversion:
C F A C

Set your hand up with the right shape and roll it over the keys quickly from left to right, finishing on the high 'C' note. The same goes for the G7 chord (or any chord you might want to apply this to). The G7 roll goes like this:
G B D G

It's simple in theory but it will take some practice to get right. Once you've got it mastered though, that's one extra flourish you can add to your playing, and apply to whatever you see fit in your musical explorations.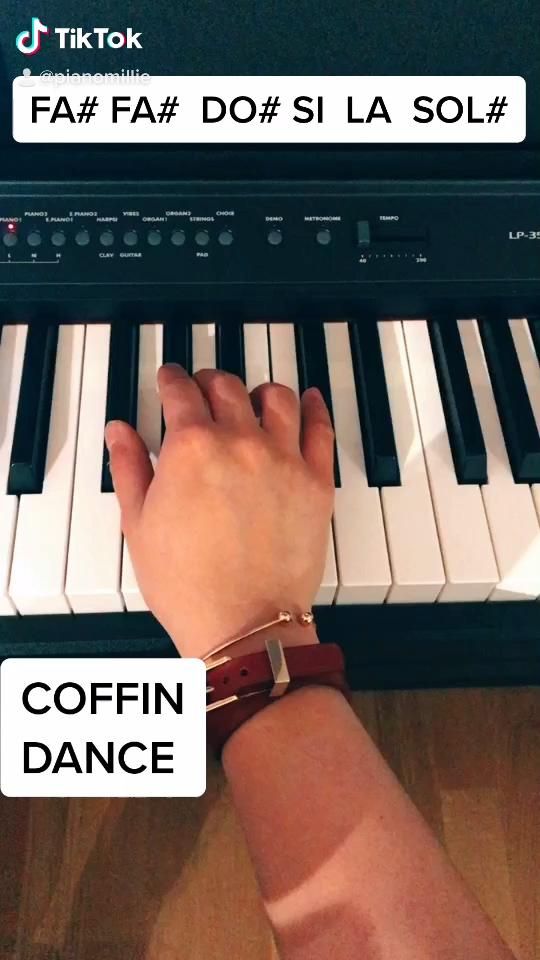 🙌
Practice Makes Progress
Now that you've got all the skills you need to learn, play, and perform Music Box Dancer, it's just a matter of taking the time to apply that knowledge with your best practicing technique. Be patient, practice with purpose, and don't be afraid to step out of your comfort zone!
Enjoy your time and the piano, and happy practicing
SHARE THIS:        
Lisa Witt has been teaching piano for 19 years and in that time has helped hundreds of students learn to play the songs they love. Lisa received classical piano training through the Royal Conservatory of Music, but she has since embraced popular music and playing by ear in order to accompany herself and others.
Sheet Music Downloads at Musicnotes.com
Sheet Music Downloads at Musicnotes.com
#TBT One Day Only
Top Songs Top Songs
New Songs New Songs

Recommended

Recommended
Get back to the music faster with Musicnotes! Just choose your sheet music from our catalog of over 400,000 high-quality arrangements for every instrument, skill level, and scoring.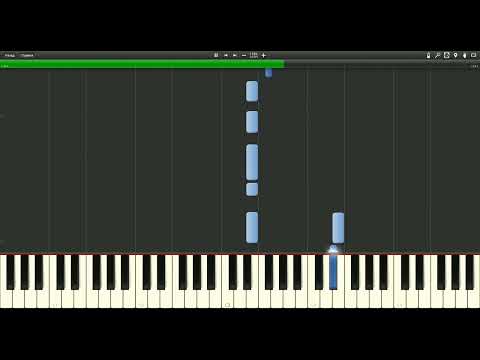 Then, checkout and print instantly in any available key. Plus, access your sheet music library anywhere with our free iOS, Mac, Android, and PC apps!
Find Your Song
Find the sheet music you're looking for—from beginner to pro, Bach to Prince, and banjo to piano—available in any key.
Print Instantly
Checkout and print instantly from your desktop or mobile device with our quick and easy purchase process.
Access Anywhere
Play, transpose and mark up your sheet music anywhere with our free interactive apps for iOS, Android, Mac and PC.
The Musicnotes Difference
| Feature | Musicnotes | Elsewhere |
| --- | --- | --- |
| Find and purchase sheet music online | | |
| Library of more than 400,000 arrangements | | |
| Print in originally published key | | |
| Print instantly in any available key | | |
| Arrangements transposed and proofed by musicians | | |
| Will show a full, first page preview | | |
| Access sheet music in iOS, Android, Windows, Mac, and Web apps | | |
| Playback, loop, and markup in-app | | |
| forScore integration | | |
| Live chat customer support | | |
All-access pass into the art of songwriting
Song Spotlight is your all-access pass into the art of songwriting.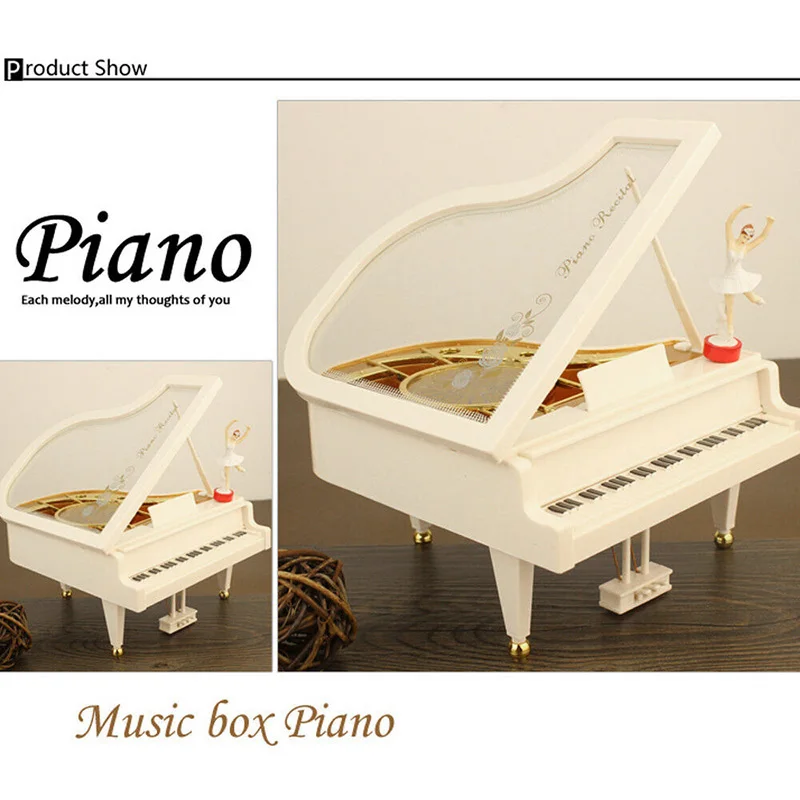 We bring intimate live performances and fascinating musical insight straight from the artist to you, musician-to-musician.
Watch More Song Spotlights
What Our Customers Are Saying
" I am a Steinway and Sons artist, have sold millions of recordings and had over 30 White House performances. Requests were made at a White House party for some Stevie Wonder tunes so I immediately pulled out my iPad, summoned Musicnotes and bought sheet music for "Overjoyed" and "Ribbon in the Sky". Your company has made me look great in so many performances. Thank you for this fabulous gift musicnotes is to performers.
- David Osborne, Steinway Artist and "Pianist to the Presidents"
" I sing some of the most current songs thanks to Musicnotes.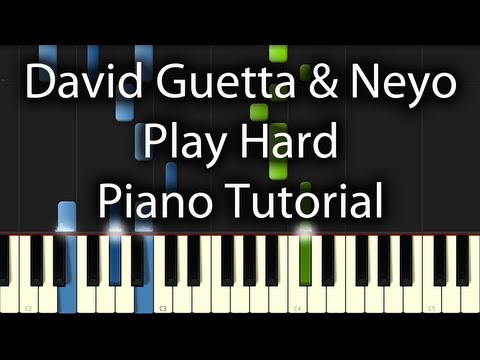 I do not know how I would be able to find such great quality piano pieces and such an affordable price anywhere else. I love that I can find basically any song I want in your wide variety of music. I am also glad that you give a preview of the song so I can hear it before I buy it. This site is such a huge help to my performing abilities and is the ONLY site that I will buy sheet music from.
- Z. Schaffer, High School Student
" As a piano bar performer I must try to play all requests. I need the sheet music now, today, while it is hot and can earn me tips. I don't have time to find it in a collection or something containing songs I already have, or to wait for the Post Office to deliver it to me. With Musicnotes I can order it, pay for it, and have it in minutes.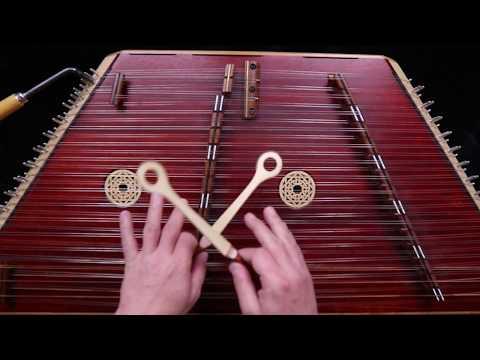 I can use the song that night & make a better living.
- G. Fitzgerald, Piano Bar Performer
Read More Testimonials
From the Musicnotes Blog
Celebrating 50 Million Sheet Music Downloads
& Over 8 Million Customers Around the Globe
As the world leader in digital sheet music, Musicnotes is proud to offer the best selection of 100% officially licensed and legal arrangements through our premier online sheet music store, covering all major instruments for musicians of every skill level. We partner with music publishers of all sizes throughout the world, maintaining a longstanding commitment to support songwriters, artists and our music publishing partners.
♩
Music Boxes Automaton Singing bird box, box, miscellaneous, furniture, pin png
Music Boxes Automaton Singing bird box, box, miscellaneous, furniture, pin png
tags
miscellaneous,
furniture,
pin,
classical music,
gold,
bird,
singing,
birdsong,
serenade,
polyphon,
automatic,
musical theatre,
music boxes,
music,
mandolin,
cylinder,
box,
singing Bird Box,
png,
sticker png,
free download,
clipart
Free png download ( 1750x1400px • 559.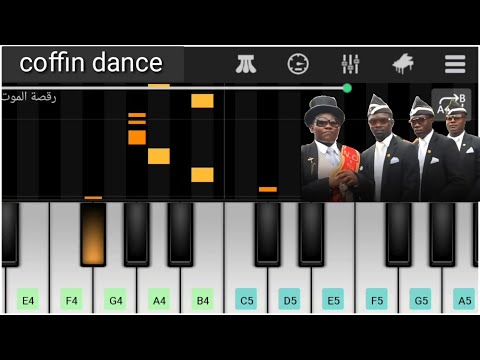 93KB )
resize PNG
width(px)
height(px)
License
Non-Commercial Use, DMCA Report
nine0060
Sheet Music Music Sheet Music Eighth note, sheet music, miscellaneous, text, hand png
Clef Treble Musical note, sheet music, miscellaneous, ring, gold png
many read sheet music, music, musical dream, stage png
Musical note Staff Clef, sheet music, miscellaneous, text, monochrome png
Musical note Musical composition Staff, musical notes, miscellaneous, angle, text png
cartoon color guitar sound and creative promotional round plates, creative decorative borders, music promotion board, sound png
Vocal music Hindustani classical music Vocal coach Singing Music lesson, singing, microphone, classical Music, midi png
Jukebox Rock-Ola Seeburg Corporation Phonograph record, others, miscellaneous, pin, london png
Musical note Musical theater Sheet Music Eighth note, musical note, angle, text, piano png
Vocal music Hindustani classical music Vocal coach Singing Music lesson, singing, microphone, classical Music, midi png
Performance Music education Classical music Musical note, piano, furniture, piano, fu png
Supertrouper: ABBA's Best Live Concert Super Trouper, tattoo logo, miscellaneous, friendship, logo png
Music Boxes Jukebox Polyphon Musical Instruments, musical instruments, furniture, drum, melody png
Piano dynamics Musical note Musical notation, dynamic, furniture, text, logo png
nine0061 note, note, music, sheet music png
Music Boxes Carousel Musical theater Manege, others, horse, game, cartoon png
Jukeboxes 80s, retro gramophone, turntable, singing Machine png
Composer Classical music, others, miscellaneous, fictional Character, composer png
Music Producer Compact disc New York City Music genre, records, miscellaneous, gold, music png
brown and gray gramophone illustration, phonograph record u8b1du6c0fu82b8u8853u53ceu8535u9928, Singing Machine, retro, wood, wood png
Jukeboxes BAL-AMi Rock-Ola Seeburg Corporation Phonograph record, others, miscellaneous, london png
Microphone Music box Karaoke, Green music symbol, miscellaneous, angle, leaf png
Music lesson Vina Swara Music of India, musical instruments, classical Music, guitar Accessory, string Instrument png
National Jukebox Corporation Wurlitzer Rock-Ola Seeburg, others, miscellaneous, furniture, jukebox png
Classical music Piano Violin Pianist, piano, furniture, monochrome, musician png
jumping notes, note, music, black png
Los Angeles Music Center Music Center Rock-Ola Music, Peacock Bros Pty Ltd, musician, business, musician png
Casket Ballet Dancer Jewelery Music Boxes Musical theatre, Jewellery, miscellaneous, child, ballet Dancer png
Stage theater Computer Icons, others, miscellaneous, angle, furniture png
1950s music box music boxes, sound, music Download, 1950s png
Music school Musical note Musical Instruments, gold note, piano, classical Music, fruit png
T-shirt Grand piano Musical instrument, piano competition, game, furniture, piano png
Music Boxes Musical Mechanics Instrument Musical theater Classical music, award ceremony, classical Music, metal, trophy png
Bansuri Musical Instruments Music of India Mridangam, sitar, material, vein, flute png
lok fu, lok fu, music, note png
Two turntables and microphone Disc jockey Music Audio Mixers, Dj Set, furniture, room, tablecloth png
Elmo Abby Cadabby Big Bird Ice Rink Sesame Street Live, street, miscellaneous, food, head png
Musical note Musical theatre, musical notes, miscellaneous, text, classical Music png
nine0061 Virginia Museum of Fine Arts Portrait of the Extraordinary Musical Dog Musical theatre, Dog, furniture, animals, rectangle png
musical instruments, musical instruments, cartoon music, musical note png
Musical theater Broadway theater Carousel, fringe, miscellaneous, logo png
Grand piano Music Metal, piano, furniture, piano, gold png
Casket Music Boxes Jewelery Musical theatre, casket, miscellaneous, child, drawer png
Musical note Melody Musical theater Sound, sheet music, miscellaneous, classical Music, silhouette png
Musical instrument Piano Polyphony, Black piano, furniture, black Hair, piano png
Musician God Logo Musical theatre, God, christianity, text, logo png
Piano Music Melody Album Melodies and Memories, Cool piano, miscellaneous, furniture, digital Piano png
Bird Domestic canary Cage Parrot 1900s, bird cage, animals, cage, metal png
Music school Art Dance, Music, miscellaneous, angle, leaf png
Music Quiz Music Quiz Online quiz Musical theatre, others, miscellaneous, text, logo png
Fran Bow walkthrough. Chapter 3 - Vegetative State
The chapter begins with a very long conversation between the king of vegetables and the main characters. After that, Fran is poisoned to the healer Palontras; with the help of a healer, restore lost limbs and return to Giaru . Another long dialogue, the king sends us in search of Great Wizard , he can return Fran to her former appearance. Mr. Midnight returns the handbag to the owner, it's time to hit the road. In the next room, after the throne room, there is beetle .
He guards library , the institution is open only in autumn and winter (it's summer now). Near the entrance to the castle there is another beetle , he will advise you to find watchmaker .
We go down and find ourselves at fork . If you believe the sign, the road goes up to the left into the forest , the lower road goes to the market. On the table you can see the vegetable map of the country . We move through the market to the watchmaker . He reports the possibility of transition between the seasons , to get into winter you need to move the hands on the clock; Fran will be able to find the treasured watch in the forest.
First we recommend to bypass the local market . On the square you can talk with the locals; on the shore, near the water, an old root is making a flying boat . However, Fran does not have access, as she is not a citizen of the country. At this stage, we play local tic-tac-toe with a snail, for the victory she gives gold .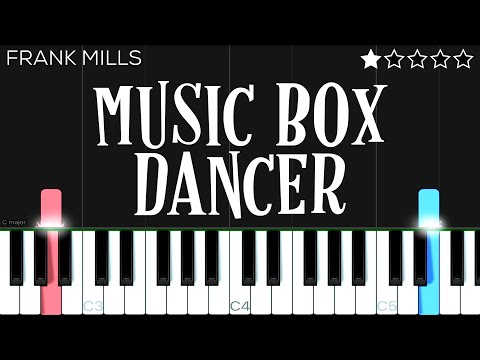 We return to the crossroads and leave along the left road up.
We detect non-working hours , you need to check with the watchmaker about possible malfunctions. The old vegetable refuses to repair clock for free , we pay him with a coin and the NPC restores the clock, also during the conversation we get some information about Remora. After repair, Cogwin gives protagonist a remote control for clocks. Now he will replace the pills and will allow you to move in time. We go to the mountain, climb to the very top and turn on the winter. We go down a little and find the entrance to the cave , this is where Wizard lives. After a dialogue with him, Fran is given another task, this time it is necessary to cope with riddles . Likewise, the Magician draws the magic star on the floor; items , which are the answers to the riddle, must be correctly placed on the magic drawing.
The first riddle sounds like this - "I'm usually cold, but you just use me .
.. I will become very hot." In principle, nothing complicated - this is match . The second riddle reads: "Like the sun, I shine, but I don't burn at all, I just cause a sour smile." The answer is lemon . The third riddle: "Cold daughter, swim, swim ... Dancing through the stream of water." Well, here it's also elementary, the answer is fish . Fourth: "Light, hollow. I bring freedom to birds, and I write letters to people. Feather !
So, to summarize, to solve the problem you need to get a lemon, a fish and a feather. There was another path near the tree with the clock, let's see where it leads. Near the clock we see a wounded Palontras, the healer immediately flies away, leaving feather . We go further to the left and find a river, but in winter you will not catch fish. In the spring, a fisherman sits on a boat in the distance, in the summer the boat is parked on the shore and the rod is standing near the tree.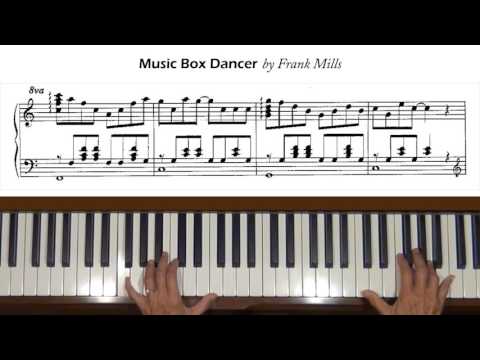 We raise the fishing rod and get into the boat, swim along the river and find the bridge from which Mr. Midnight took the bag. Nearby are Fran's things and they must be captured.
I remember there was blacksmith on the market, he will help with the fishing rod. We return to the market and meet ghosts at the fork. You don't need to do anything with them, just watch them; as soon as the shadows disappear, move on. By the way, pay attention0165 for fish in the river near the castle. Obviously, there is no better place to fish. Having reached the blacksmith, we show him fishing rod , he will agree to make hook for three coins. We give him gold and get a hook in return. Now you need fishing line . By the way, the tray with threads is opposite, we show the fishing rod to the saleswoman and we get the thread for free. We combine everything in a purse and go fishing.
The last ingredient left is lemon . We go towards the mountain and find lemons (collected by the blacksmith).
We ask him for one, but the greedy grasshopper does not want to share. We move to autumn and break the basket of goose with the help of knife . We return to the summer, as soon as the grasshopper goes, he will drop lemon , all that remains is to pick it up. We switch to winter and return to the mountain. Now you need to put things in the correct order (top - match, right - lemon, bottom - fish, left - feather). As soon as things are in place, the magician will come and reveal the location of the first magical crystal .
The wizard gives another task, you need to find the cap. At this stage, you need to climb up mountains , the player meets a stone in cap magician. At the request to give a magical thing we get a refusal. The boulder motivates his behavior by the fact that his wife allegedly left him. We go to the wife, according to the rock, she wanted to become island and settled next to the water. We recall a small island that we sailed on a boat, it is on it that Fran will find the character you need.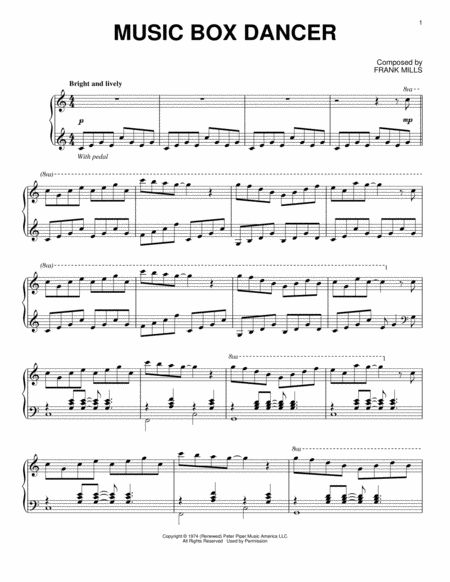 The lady complains about a difficult life and asks the main character for flower (indicating its location). We go to the mountain, the flower can be obtained in the fall with a knife. We return to the island, give the flower, the stone heart melts, and the wife goes to her husband, and Fran gets cap .
The next task - you need to go to the library and get book . In the castle of Fran, a terrible vision awaits. In front of the library, the beetle asks for password , call it and go inside. In the center is a panel with numbers; Three have already been posted, the rest remain to be completed. The library also has book , in which you can match the symbols from the game with real numbers. If you believe the reference book, then the first two digits are 1, and the last 21. Before us is the Fibonacci sequence . In total, we get the following series of numbers: 1,1,2,3,5,8,13,21. Now we twist several times handle .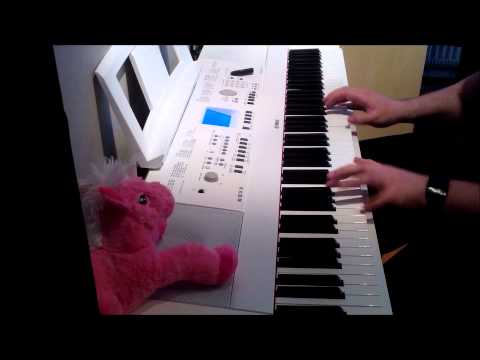 A skeleton jumps out with book , but now you can't get to it, you need ladder . The dragonfly does not give a stepladder, we remove it with the help of the clock, move the ladder closer and take book . The second item is in your pocket, we return to the magician and get a new task.
Next, the Wizard asks to find shoes , shoes can be obtained from the dancer. We recall one of the conversations, the grasshopper said something about dancing in the bar . However, they are not allowed into the bar without a ticket, let's try to bypass the security. Behind the bar, ghosts perform an initiation ceremony for their newcomers. As soon as they leave, we climb the cat into the hole for logs. We look around the room, only the bee on the table has a ticket. Naturally, she does not want to give it away of her own free will. We turn on autumn, a drunken bee falls on the table, and the cat has a ticket . We move to the entrance, but the guard still does not let him inside.
The handwriting on the ticket is from someone older, according to the NPC. We study the inventory, combine the business card with a pencil and get a ticket.
In bar on stage , the praying mantis performs in the boots of the magician, they cannot be removed from the artist now. In the spring of there is nobody in the bar and you can turn up the piano. Set the maximum speed by clicking on the red and yellow sliders and move to autumn . During the performance, the Praying Mantis faints, unable to withstand the frantic pace of the music. Well, Fran gets boots .
It remains to get the last crystal . It is in a wand, which is in the hands of a huge statue behind the bar. The hands can be moved using the levers on the tree, in addition, the hands freely transfer the wand from one to the other. We just make sure that the wand is in a hand that can move as close as possible to Fran (lower right). After solving the puzzle, we return to the magician.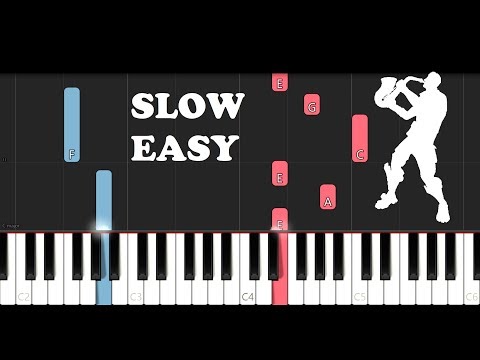 The wizard finally confirms his title of "Great" by returning the main character to her former appearance. nine0053
In the throne room Fran is waiting for another terrible vision. Further, the king will take the main character to the place where the door between the worlds is located. The wizard will open the passage and now you have to solve a small puzzle with arrows. First, direct the arrow from purple stone to red, a line appears. After that, we make a line from red stone to blue; further, from blue to yellow. From yellow to green and, finally, we direct the arrow to the purple stone.
The portal opens, it's time to say goodbye to the strange but kind inhabitants of the magical land. The King gives Fran Parcel from Dr. Palandos. We thank the king, go into the portal and find ourselves in another mini-game. At this stage, you need to run away from the monster, overcoming obstacles in the form of boulders and pits. Having reached the door at the other end of the location, we go to the fourth chapter.