How to build a temporary outdoor dance floor
Build Outdoor Dance Floor on Ground
If you're wondering how to build a dance floor on uneven ground, then consider this DIY dance floor option, the quick answer is you should check into portable dance floors from Greatmats.
One of the great advantages of portable DIY dance floors is that they can be used in many different locations, so you can literally take the dance floor with you. Whether you're setting up a dance floor for a special performance or need a dance floor for a wedding or other event, you may find yourself in search of flooring for dance that can be used outdoors.
DIY Dance floors are versatile, but they aren't all versatile enough to be used on grass. Grass poses a number of different challenges. First of all, you'll need an outdoor dance floor on uneven ground that can withstand moisture without being damaged. Secondly, outdoor use means that you'll need a floor that can withstand UV rays.
This article can inform how to build a outdoor dance floor on uneven ground.
Don't worry, though - at Greatmats, we understand the importance of being able to install a DIY dance floor over grass. That's why we stock a number of suitable temporary dance floor products that can give you the versatility that you're looking for. This article can inform how to build a portable outdoor dance floor on uneven ground.
Necessary Features for A DIY Dance Floor on Uneven Ground or Grass
Waterproof Flooring: Make sure that any dance floor you consider for use on top of grass is fully waterproof. Even if you plan on covering the floor with a tent, there will still be moisture in the grass which a non-waterproof floor could absorb. We offer plenty of waterproof flooring options that are suitable for outdoor use.
As an added benefit, if you're working with waterproof flooring, it's no big deal if a guest spills a drink. Cleanup is easy.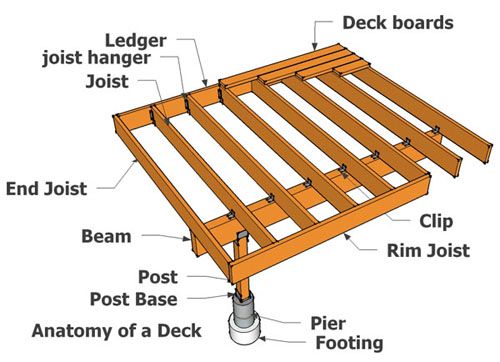 If the ground is uneven, you'll need to provide a surface to help level it out before installing a dance floor, such as a waterproof composite mat system with strong interlocks. If you are confident that the ground won't get wet, simple plywood may do the trick to create a stable subsurface.
Shop Waterproof Flooring
UV Resistant Dance Flooring on Grass
Even a temporary outdoor dance floor on grass will be exposed to UV rays, which can cause your average flooring to fade, and possibly degrade the quality of the flooring over time. Look for a dance floor that has been treated for UV protection so that it can safely be exposed to the sun.
Portable DIY Dance Flooring
When you're working with a grass area, chances are you won't have a flat floor to wheel a flooring cart over. This means you'll need to carry the dance floor, so the portability of the floor is a major factor.
Modular dance flooring tiles are an ideal solution.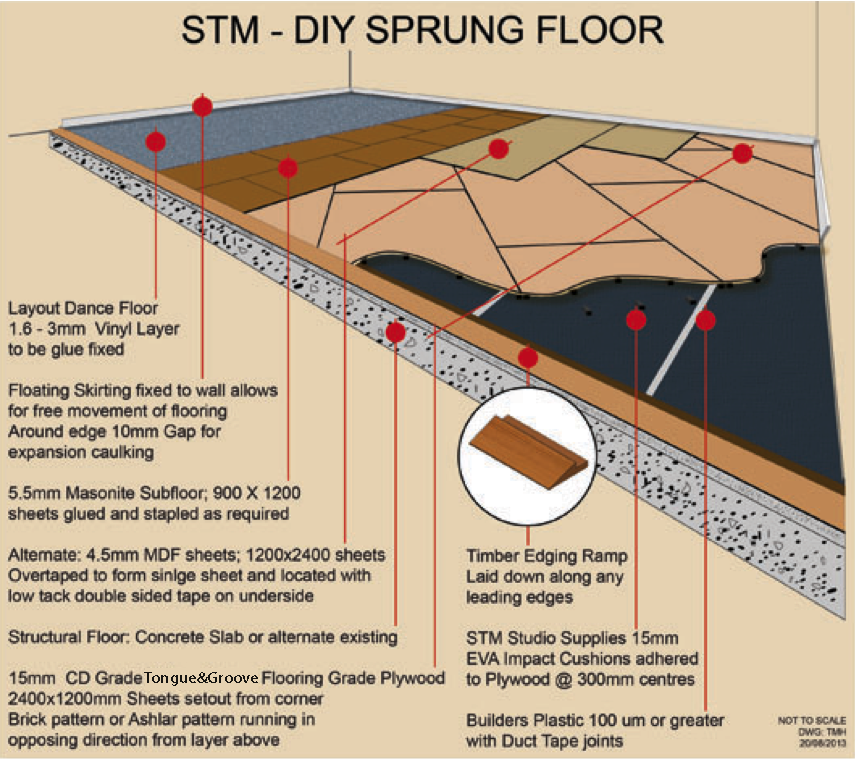 These tiles are conveniently sized and easy to lift and carry, so even if you're installing the floor in a large field, getting the flooring into location won't be an issue. This will make installing the portable outdoor dance flooring on uneven ground or grass, and depending on the size of your floor, it's a task that a single individual can perform; no need for a professional installation. If you're attempting to install an outdoor dance floor over uneven ground, you may want to consider first laying down a layer of plywood, ground protection mats, or composite mats to level out the surface and prevent tiles from separating.
Easy DIY Dance Floor Installation
When you're working with tiles, you'll want a flooring product that connects together easily. Most of our tiles have a snap together or tab and loop closure design. Either of these systems is easy to use, and lets you quickly connect and disconnect tiles. This means you can quickly assemble the dance floor on grass, giving you plenty of time to finish with the rest of your event preparations.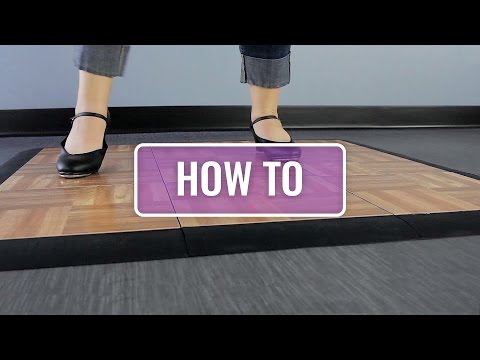 Additional Tips for Choosing the Right Portable Dance Floor on Grass
We outlined a few specifications above about what to look for in a dance floor that will be installed on grass, but there are a few other tips you should know about choosing a dance floor for any event or venue.
Consider the type of shoes dancers will be wearing - Footwear, particularly high heels, can damage some types of dance flooring. Make sure you select a product that-s appropriate for what people will be wearing.
Think about the aesthetic that you want - Are you looking for a classic floor with a wood grain finish? Or is a more generic tile suitable for your needs?
How large of a dance floor on grass will you need - How many dancers will you have, and how large does your finished floor need to be? Remember, you can always add or remove tiles to customize the size and dimensions of your floor during different events.
Think about additional accessories you'll need, like ramped edges. Many of our products are available with ramped edges for safety, and for an overall clean finish.
Dance Floor on Grass - DIY Tile Options
Portable Dance Floor Tiles: Our Portable Dance Floor Tiles are versatile enough to be used both indoors and outdoors. These tiles are UV treated, so they'll resist fading when used outdoors. The tiles fit together tightly so you don't have to worry about them pulling apart while in use, and the commercial grade vinyl top surface is durable enough to hold up to serious dancing. Ramped border edging is available to create a clean, finished edge that is both safe and attractive.
One major benefit of these tiles is in their construction. The tiles themselves are built on a raised base, so air and moisture can circulate freely beneath the tile's surface. This helps to prevent water from working its way up to the actual dancing surface, even when the tiles are used outdoors.
Sized at 12x12 inches, these portable dance floor tiles are easy to handle and transport.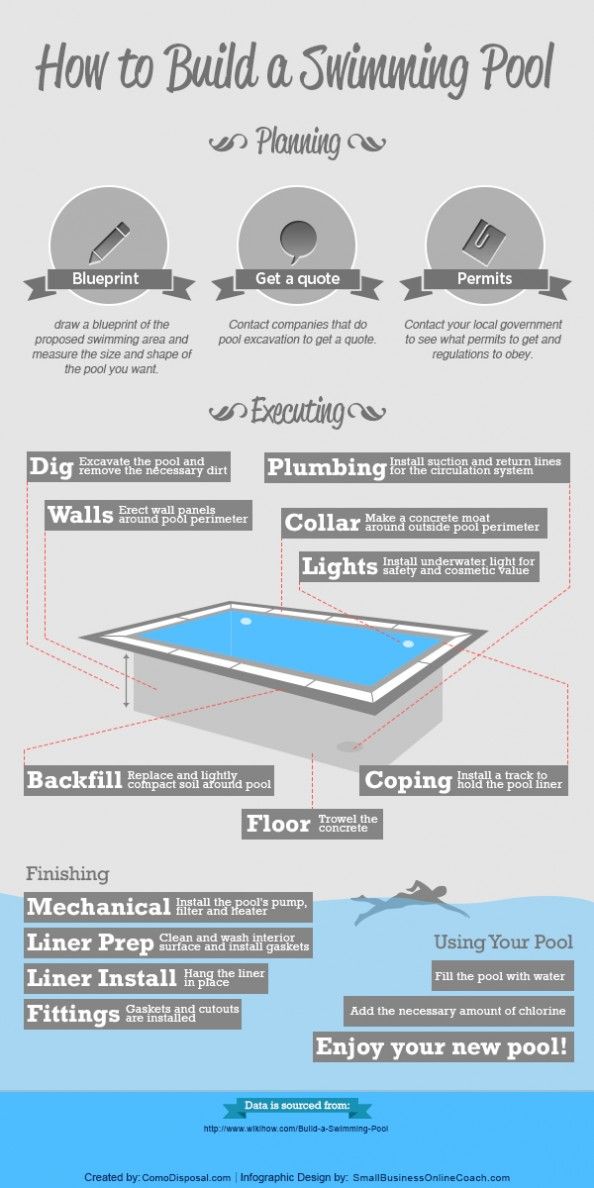 You can vary the size of the floor by setting up just some or all of the tiles, and can also customize the floor's dimensions according to your needs. The tiles fit together quickly and easily, and you can assemble a 10x20-foot dance floor on grass in just minutes. They can be installed over grass, but note that they're only intended for temporary outdoor installations and do still require a hard, flat surface. Significant bumps, spongy ground and/or mud in you grassy surface can cause the installation to become difficult and/or uneven.
With a choice of eight different finishes, including six eye-catching wood grain options, you can have a beautiful floor suitable for any event.
Shop Portable Dance Floor Tiles
Portable Outdoor Floor Tiles
For a highly durable option, consider our Portable Outdoor Floor Tiles. These tiles are extremely strong, and can even support the weight of vehicles. While they don't offer the traditional wood grain finish of a dance floor, they are highly versatile, making them a great investment for event facilities.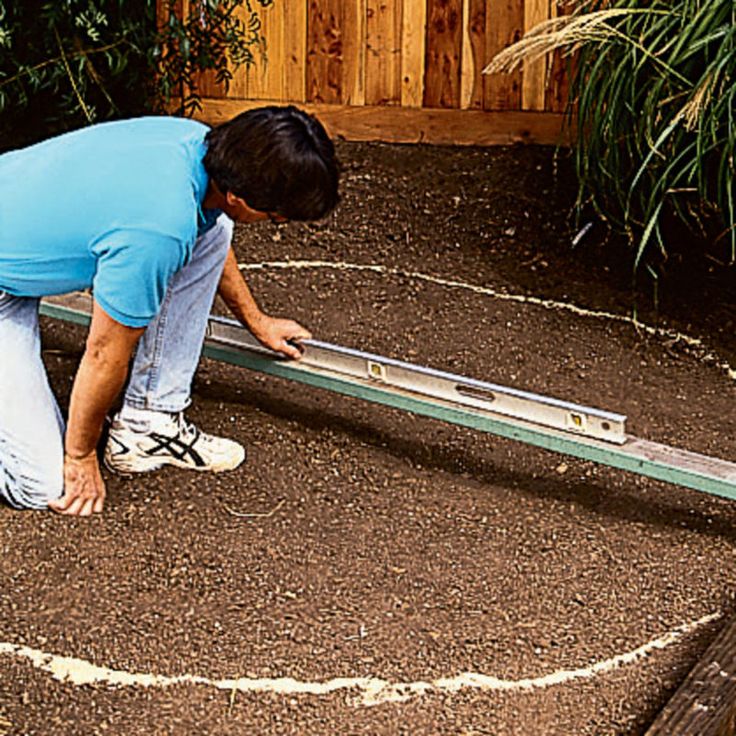 These tiles are both waterproof and UV resistant, so they can be safely used outdoors. Their unique hinge system makes installation a breeze, as it quickly locks into place for a secure fit that won't separate during use. Measuring 3/4 inch thick, these tiles are made of a polypropylene plastic that is strong enough to easily support large crowds.
Perhaps the greatest benefit of these tiles is the fact that they can be used over many different existing surfaces, including uneven terrain. There's no worrying about finding a perfectly flat space, which will save you both time and stress. You can place these tiles directly on top of grass, and the tiles can even be rolled up for easy storage and a faster installation the next time. Just keep in mind that the tiles will, to a certain degree, conform to the ground it is sitting on, so you will not have a completely level dance floor on grass if the subsurface is uneven.
Shop Portable Outdoor Floor Tiles
Durable Dance Flooring Tile
Want a durable dance floor on grass with the look of real wood? Our ProCourt Gym Flooring Tiles offer you both.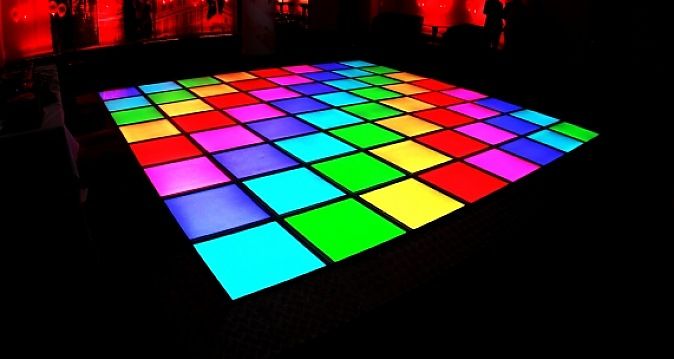 These tiles feature a generous 20-mil wear layer that is both scuff and stain resistant, ensuring the tiles continue to look great. Please note that these tiles aren't UV treated, and should only be used outdoors temporarily.
These tiles offer a raised flooring surface which will grip and accommodate grassy surfaces. They snap together easily for a fast installation, and are designed to withstand repeated installations.
Shop Portable Outdoor Floor Tiles
What You Need to Know About Installing a Dance Floor On Grass
While the above products are suitable for use as a portable outdoor dance flooring on uneven ground, it's important to realize that these products are only intended for temporary use. Don't leave them in place longer than necessary, and if possible, install a tent or find another way to protect the flooring from the weather, which will prolong its life.
When deciding where to install the dance floor, look for an area that is as flat and as level as possible.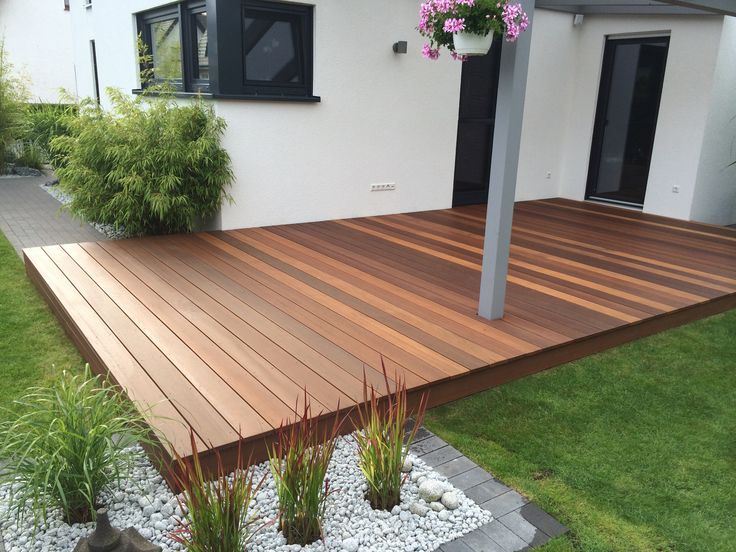 Installing the flooring on an uneven surface may make it difficult to get the tiles to connect correctly, and can place unnecessary stress on the tiles. It may also make the flooring itself uneven, and an uneven dance floor on grass can be dangerous for dancers.
You'll have the best results if you install the flooring over grass that has been mowed, since it will create a firmer, flatter surface than you'll have if you're working with grass that is longer. Placing a layer of plywood under any of these tiles will definitely help create a flatter, more stable and safer dance surface as well.
When it comes time to uninstall the flooring, try to do so when the flooring is thoroughly dry. If the weather isn't cooperating, then dismantle the flooring and allow it to dry indoors before stacking it and storing it away in a closed space, like a closet.
Most of our dance flooring tiles are designed to be easy to clean, but be sure to review the specifications for the particular product that you purchase.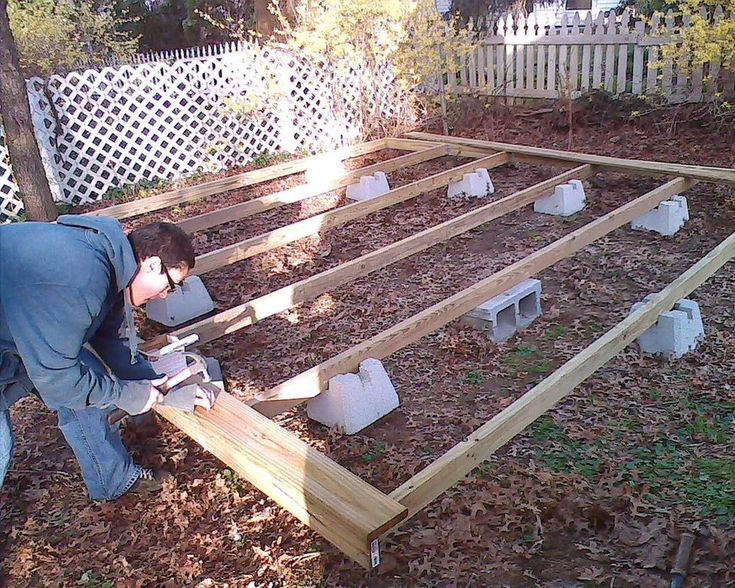 In most cases, you can damp mop the floor with a household cleanser.
Please don't hesitate to contact our great customer service team if you have any questions as you explore our many outdoor dance floor options.
How to Build a Dance Floor Out of Plywood?
Building a backyard dance floor out of plywood can sound like a daunting task, but it isn't that difficult if you follow a few basic rules. 
There are many man-made materials you can make a dance floor out of. But it makes sense to build a DIY outdoor dance floor with plywood, as it is affordable, and you only need a handful of materials and tools.
In this project, we are not going to build a professional dance studio. We will make a dance floor outside on the grass.
Why Should You Consider Wood?
Wood is an excellent option for a dance floor because it gives a little. This, in turn, does a better job at protecting your ankles, knees, and your other joints. 
Wood is both comfortable to dance on and protective of your joints.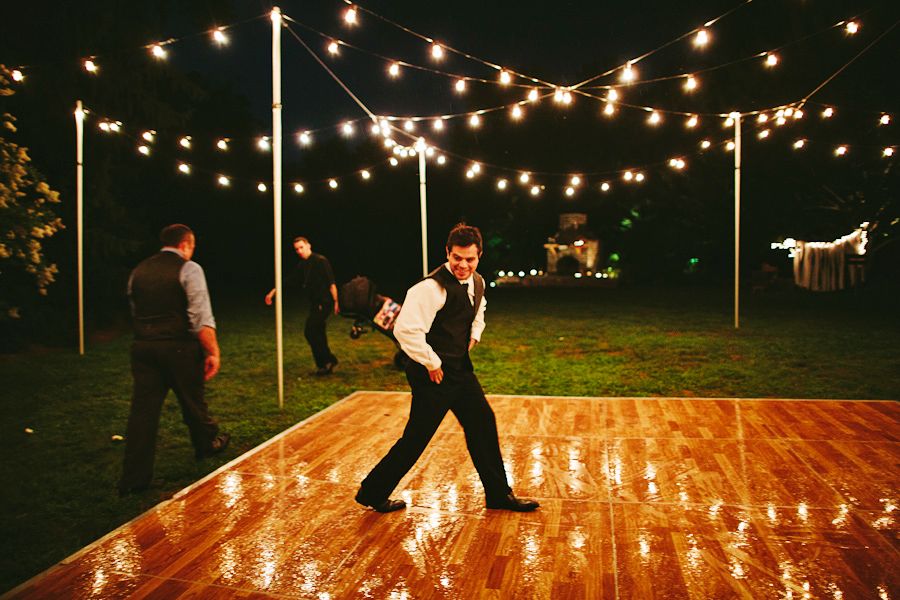 Concrete, linoleum, and ceramic tile can't provide that. In dances with a lot of pounding, this is especially important.
When it comes to wood, plywood seems to be a great choice. Plywood is inexpensive yet provides the right amount of giving versus stability to take good care of the people who dance on it. 
How to Calculate the Size of the Dance Floor
If you just need a small dance floor so you can practice on it, a four-foot square piece of plywood will likely be enough. 
But if you need a dance floor for an outdoor wedding, for example, you'll have to go with a different plan. Size the floor based on how many guests you will have and how much space you have available.
According to industry standards, the dance floor should be large enough to accommodate 30 to 50% of your total invitee list at one time. Calculate 4.5 square feet per dancer on average. 
Now let's do the math:
The dance floor will be occupied by 30-50% of the guests simultaneously. Let's use 40 % as our average.
Each person requires 4.5 square feet (9 square feet for a couple).
A party with 100 people is likely to have 40 people or 20 couples on the dance floor at any given time.
This means we will need a dance floor of approximately 180 square feet (17 square meters) for an event with 100 people.
However, there are other factors to consider as well: 
What is the ideal size and location for your outdoor space?
How much time are you willing to allocate to building a floor? 
How much are you ready to spend? The bigger the dance floor, the more money you will shell out (the total cost of wood material for a floor with six sheets can go up to $350).
Plywood sheets Sizes
Plywood sheets are universally sized at 4 by 8 feet (48 x 96 in., 1.22 x 2.44 m). That is around 32 square feet (3 square meters).
Practical sizes for a dance floor made of plywood are:
2 plywood sheets: 8 x 8 feet (2. 44 x 2.44 m), 64 square feet (6 square meters)
3 plywood sheets: 8 x 12 feet (2.44 x 3.66 m), 96 square feet (9 square meters)
4 plywood sheets: 8 x 16 feet (2.44 x 4.88 m), 128 square feet (12 square meters)
6 plywood sheets: 12 x 16 feet (3.66 x 4.88 m), 192 square feet (18 square meters)
8 plywood sheets: 16 x 16 feet (4.88 x 4.88 m), 256 square feet (24 square meters)
What Plywood Type to Choose?
Wood floors are great for certain types of dancing, such as country, western, and ballroom. Other types of dancing may require a different kind of floor.
Consider this:
Is the plywood the dance floor itself? 
Or is it a subfloor for something else to be put on top of it?
If the plywood is going to be used without any floor covering, it's best to go with sanded softwood plywood, such as an AB or AA sheet of 1/2 inch plywood. Here you can find more information about plywood grades.
Note: 1/2-inch is the nominal thickness, actual thickness is 15/32 inch.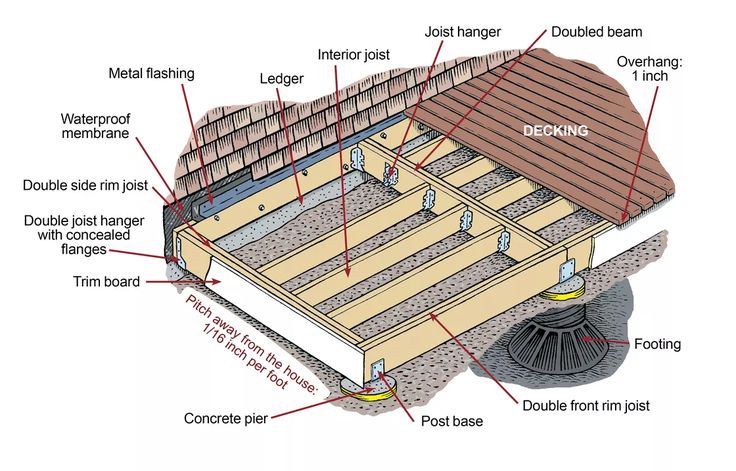 If the plywood is a subfloor for another flooring, like linoleum tile, you can use less expensive plywood if you like.
Steps to Build DIY Dance Floor on Grass
We certainly have some challenges when building a dance floor on grass.
First, the ground is uneven; second, the individual plywood panels must be securely connected together.
Let's have a look at how to do this.
Step 1: Determine the size and the location
Select an area that is level and large enough to accommodate the dance floor. Allow space around the dance floor for people to move around.
Step 2: Collect materials and tools
Obtain the correct number of 4 x 8 feet plywood sheets of 1/2-inch (1.2 x 2.4 m x 1.2 cm).
For the frame, purchase 2 in x 3 in x 8 feet wood studs (5.1 x 7.6 cm x 2.4 m).
Note: 2 x 3 is the nominal size. Actual size is 1 1/2 x 2 1/2 inches (38 x 64 mm).
Each plywood sheet requires 4 wood studs. 2 pieces go along long edges, 2 are cut to form shorter support pieces of 45 in (114.
3 cm).
If you build a 12 x 16 feet (3.66 x 4.88 m) dance floor, you need 6 plywood sheets and 24 joists.
Step 3: Build the framework
For each plywood sheet, construct a supporting framework: 
Set one sheet on the ground to help with measurement. 
Align two joists along the long sides. 
Cut two posts to retain four shorter support pieces of 45 in (114.3 cm) each.
Set them inside the two longer joists.
Screw the pieces together with 3-inch screws.
Build one unit for each sheet of plywood you have. 
Step 4: Attach the plywood sheet to the framework
After the framework is built, attach the plywood to it using either countersunk screws or nails.
It might also be good to glue the plywood to the supporting structure. That way, the plywood won't separate from the system when moving it. 
Step 5: Attach the units to each other
To attach the units, you have two options:
Drill through the adjacent frame pieces, then bolt the units together. Other option is to use corner braces. Flipping over the floor after being bolted together is the trickiest part of this option.
Attach mending plates to the outside corners of the units. The floor will then be fastened together through those plates. By doing this, you do not have to flip the unit over when you are done.
Step 6: Finishing
Finally, you can finish the floor with varnish to make it last. If you find any holes or voids in the surface, fill it with a wood putty made explicitly for flooring. 
You can also mount vinyl flooring (like this checkerboard vinyl flooring), or a vinyl dance mat, like in the image below, to the plywood to make it look more professional. 
Plywood Dance Floor on Hard Surface
If you build your wooden dance floor on a hard surface, like stone or concrete, it needs to be cushioned to protect the dancer's ankles and knees. 
The easiest way for a dance floor like this is a roll of closed-cell foam subflooring.
You can also choose foam panels instead if that's what you prefer.
Ready-made Dance Floor Kits
If all this sounds too complicated, you can always rent a dance floor, or get a ready-made dance board kit. You set up the floor from the tiles like this:
Extra Items to Spruce up Your Backyard Dance Floor
1. Entrance to Your Dance Floor
Adding an entrance to an outdoor wedding is a nice touch. A wedding arch makes a stunning entrance to the dance floor. You can also use it for other events like birthdays. You only need to change the decoration on the arch.
2. Fencing
Another way to add style is with fences. Fences are also a great way to decorate, and you can even attach lights to them.
3. Lights
As the sun sets, the backyard lights add a lot of charm to the dance floor and whole area.
These Outdoor lights can be used all year round for a variety of reasons.
This type of lighting can be used on special occasions, like weddings, or just to brighten up a dark area of your backyard.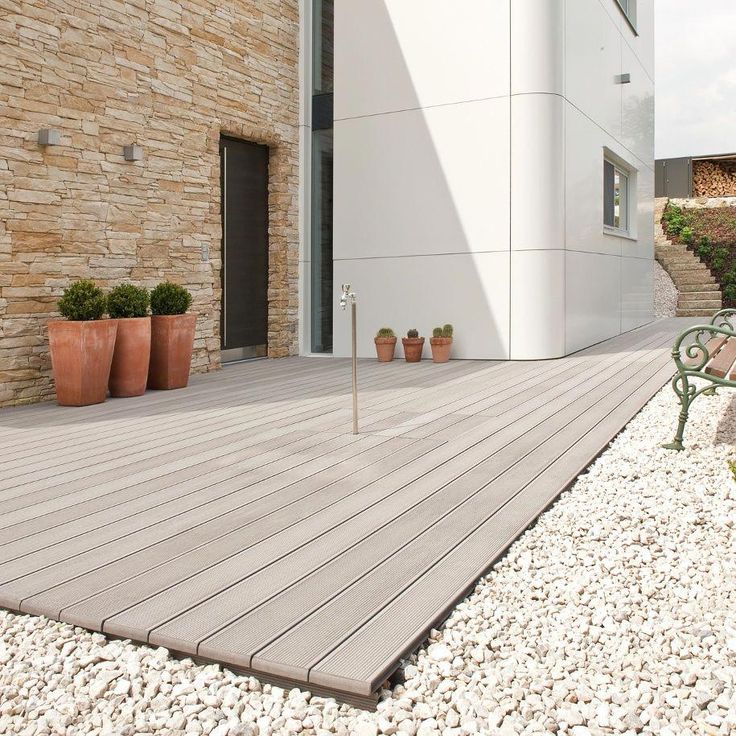 If you are hanging those string lights around the dance floor, and there are no trees, learn more about how to hang outdoor string lights without trees.
These sound-activated outdoor party lights can liven up any party or get-together.
4. Folding chairs and tables
The convenience of folding chairs and tables makes them easy to transport to any location. The otherwise dull white folding chairs can be easily decorated for an outdoor wedding.
The Bottom Line
Dancing in the grass is not possible with heels. In other words, if you want a low-key event, arrange the dance on the grass, but have the guests bring flip flops (or provide them yourself). 
If you want a proper dance floor on grass, you can rent one or build one from plywood. Making a dance floor from plywood can be simpler than you thought.
Create a pivot table timeline to filter dates
excel
Import and analyze data
Pivot tables
Pivot tables
Create a pivot table timeline to filter dates
Excel for Microsoft 365 Excel 2021 Excel 2021 for Mac Excel 2019 Excel 2019 for Mac Excel 2016 Excel 2016 for Mac Excel 2013 More.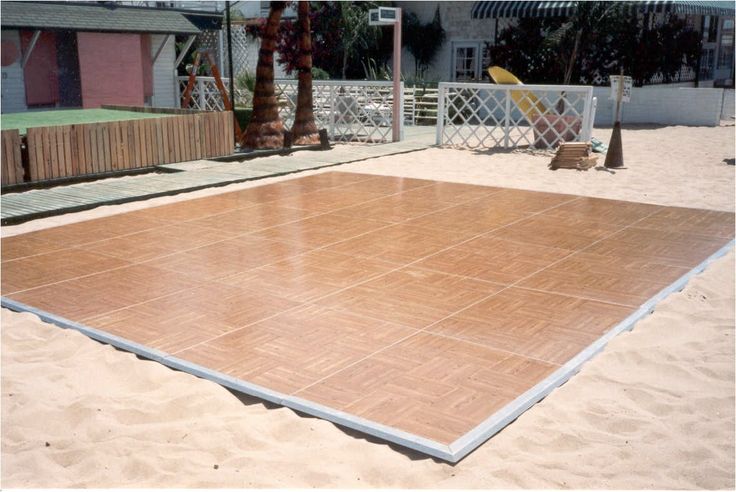 ..Less
Instead of setting filters to display dates, you can use the PivotTable timeline. This is a dynamic filter option that allows you to easily filter by date or time and jump to the desired period using the slider. To add this timeline to the sheet, on the Analysis tab, click the Insert Timeline button.
Like a slicer for filtering data, a timeline can be added once and then used at any time to change the time range of a PivotTable. nine0003

Below is how to do this.
Click anywhere in the PivotTable to display the PivotTable Tools group on the Ribbon, and on the Analysis tab, click the Insert Timeline button.

In the dialog box Inserting timelines check the boxes next to the required date fields and click the OK button.
Using the timeline to filter by time period
By inserting a timeline, you can filter data by time period at one of four levels ( years , quarters , months or days ).
nine0028
Click the arrow next to the displayed time level and select the desired option.
Drag the timeline scroll bar to the time period you want to analyze.
In the time span control, click and drag the time period tile to add more tiles to select the desired date range. Use the time span markers to adjust the date range on both sides. nine0003
Using the timeline with multiple pivot tables
If your PivotTables share the same data source, you can use one timeline to filter on multiple PivotTables. Click the timeline, and then on the tab Options, click the Report Connections button and select the PivotTables you want to add. nine0003
Clearing the timeline
To clear the timeline, press the button Clear filter .
Tip: If you want to combine timeline slicers to filter the same date field, select the Allow multiple filters for field check box in the PivotTable Options dialog box ( Working with PivotTables > Analysis > Options > tab Totals and filters ).
Setting the time scale
If the timeline includes PivotTable data, you can move it to a more convenient location and resize it. In addition, you can change the style of the timeline, which is handy if you have multiple timelines.
To move the timeline, simply drag it to the desired location. nine0003

To change the size of the timeline, click on it and then select the desired size by dragging the size handles.

To change the style of the timeline, click on it to display the menu Timeline Tools , and select the desired style on the tab Options .
nine0003
Additional information
You can always ask the Excel Tech Community a question or ask for help in the Answers community.
See also
Create a pivot table to analyze data in a worksheet
Create a pivot table to analyze external data nine0003
Create a PivotTable to Analyze Data in Multiple Tables
Ordering PivotTable Fields Using a Field List
Filtering Data in a PivotTable
Grouping and ungrouping data in a PivotTable report
nine0000 How do lovers of summer walks and music festivals spend their weekends?
Tips for June 17-18 from the Strawberry Fields Festival team

Who among us does not think about the upcoming weekend by the end of the working week? Routine everyday life is tiring, so I want to spend the weekend in an original way - to visit and see something new and unusual in the city, to do fun and educational work, to relax in a pleasant company and get a large portion of pleasant impressions! nine0003
The portal "Heart of the Volga" is a "piggy bank" of ideas for all occasions.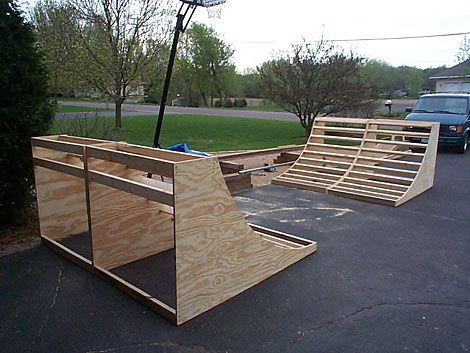 Today in our blog there is a detailed plan for spending a busy weekend in Cheboksary. Meet the author's selection of the bright weekend program for June 17-18 from the organizers of the Strawberry Fields Festival!

Liana Kovaleva
Head and ideologist of the festival
Katya Katechkina
Promotion and media
Greetings from the Strawberry Fields Festival team! We love our hometown of Cheboksary and we want to show residents and guests, tourists and travelers its new cultural opportunities in the best days of summer. nine0003
If you have a free weekend and like short adventures, come to Cheboksary and we will help you arrange them. We propose to break the weekend into two busy days.

First day

The first day we study the trans-Volga expanses - we spend time at the Strawberry Fields festival. It takes place in the open air in a pine forest on the opposite bank of the Volga overlooking the city.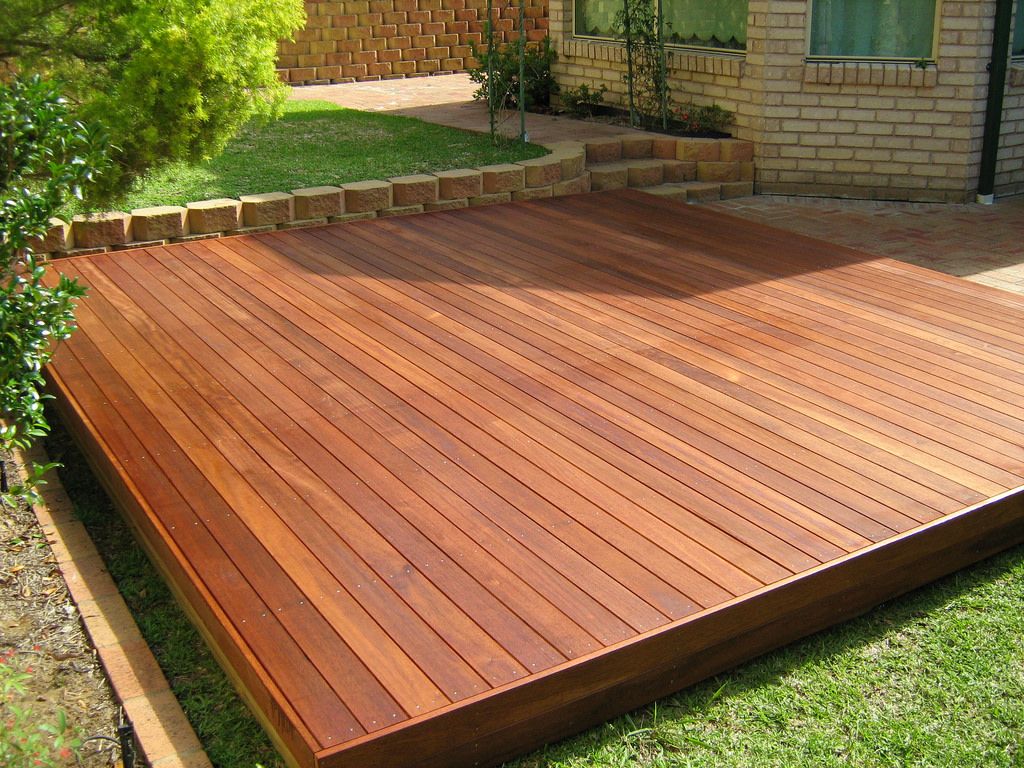 Creating the festival, we focus on culture and entertainment. The program will be rich - in a day you can hear the performances of music bands and DJs from different cities, do business in creative workshops, listen to useful lectures, watch movies and animation, eat delicious food at the food court and buy something new at the market, choose entertainment to your taste, combining this with a beach holiday. nine0021
The second day

The second day we will dedicate to getting to know the city — we will go on a walking weekend route and fall in love with Cheboksary, the heart of Sunny Chuvashia.

Detailed program

The second day, June 18
First day, June 17
Saturday

Strawberry Fields Fields

Encounted NEVENTED ONE OPENED ON inspiration and interaction of people, ideas, projects. nine0021
How to get there

Whichever way you choose to get to the festival, let your thoughts go to the wind, enjoy the beautiful views of the Trans-Volga region.
Music

Outdoor stage and dance floor, pier. Performances of musical groups and DJ sets - we are sure that everyone will find music to their taste here. Whichever way you choose to get to the festival, let your thoughts go to the wind, enjoy the beautiful views of the Trans-Volga region.

Daily DJ sets

Rimma Vogel / Cheboksary
Her CDSME music community was originally created for the soul, but quickly grew into a large group. Rimma played at many friendly parties in our city.

Alexander Lys / Cheboksary
Having penetrated the spirit of England through the Moscow scooter fight movement, he can no longer stop - he will share his favorite tunes that excited the subcultures of England in the 60-70s. Let's dance to the rhythms of reggae and ska! nine0021
AE DJ's / Moscow
AE DJ's sets are danceable and eclectic.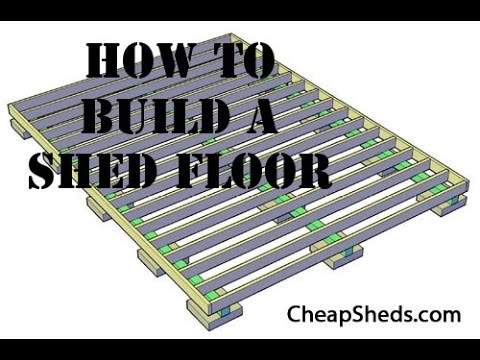 Starting with hip-hop or funk, the party can send you rafting down the river, along the jungle. Under the drums of the natives, you can be transported to Latin America, from where there is a direct path to the clubs of England after techno.

Performances of musical groups

JUNA / Kazan
Atmospheric indie folk in the Tatar language. Unique combinations of different styles and moods - more than ten instruments can be on stage at the same time. nine0021
COSMIC LETDOWN / Cheboksary
Russian-language, sedative-psychedelic rock that appeared far from the frenzy of the capitals and the daily flattery of specialized publics.

DATE / Moscow
A very touching new intimacy in Russian about love and sadness, the sea and fashion.

DEEP WINTER / Izhevsk
There are two of them, but they distribute rock for the whole stadium, creating the atmosphere of America and England of the 60s and 70s.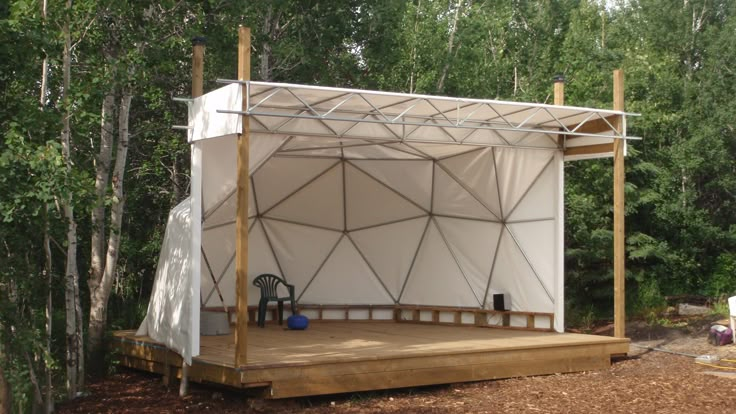 Rock'n'roll at its best and loudest, sounding more modern than ever. nine0021
HOSPITAL / Moscow
With the first two albums, the Moscow indie-pop band Hospital performed on the same stage with The Kooks and Lana Del Rey, the third album is in the process of recording and we will partially hear it among the first - we learn the lyrics to sing along!

Night DJ sets

Dj Maksim Kupper / Nizhny Novgorod
DJ with a wide and varied musical taste, the ideologist of the club movement and modern music and visual culture. Founder of the Kultovary vinyl community, as well as art director of iconic public projects in Nizhny Novgorod — Salyut and Show Me Bar. nine0021
Dj Misha Maslov / Nizhny Novgorod
Cleverly combines intelligent dance rock and roll and buzzing overdriven electric guitars, the ideologue of the cult musical project ARCHPRT.

AE DJ's / Moscow
AE DJ's sets are distinguished by danceability and eclecticism.
Starting with hip-hop or funk, the party can send you rafting down the river, along the jungle. Under the drums of the natives, you can be transported to Latin America, from where there is a direct path to the clubs of England after techno. nine0021
DJ sets on the pier - all the time of the festival.

ECHO DJ's / Cheboksary
DJ sets, master classes in writing and mixing music.

Creativity
Creative workshops

Master classes and workshops for children and adults.

Graffiti

Young graffiti artists will show their latest work.

Upgrade

Right at the festival, you can upgrade your look - haircuts and styling from barbershops, make-up, temporary henna tattoos, body painting.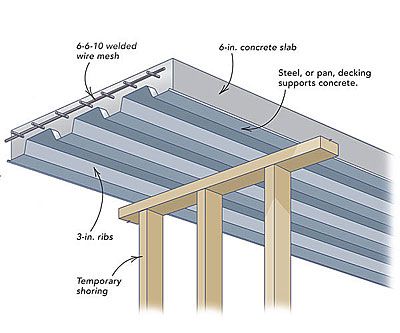 Lecture hall

Interesting speakers about professional and personal experience - in the heap oven format. Non-boring presentations - briefly and informatively about what is useful for everyone to know.

Small architectural forms

Architectural structures - art and chill out.

Land art

Installations from natural materials integrated into the natural landscape — the best florists of the city know how to surprise us.

Film screenings

The best works of Estonian animation in the last fifty years.

Entertainment
Playgrounds and sports grounds

Frisbee, ping-pong, badminton, beach volleyball, rugby, table games.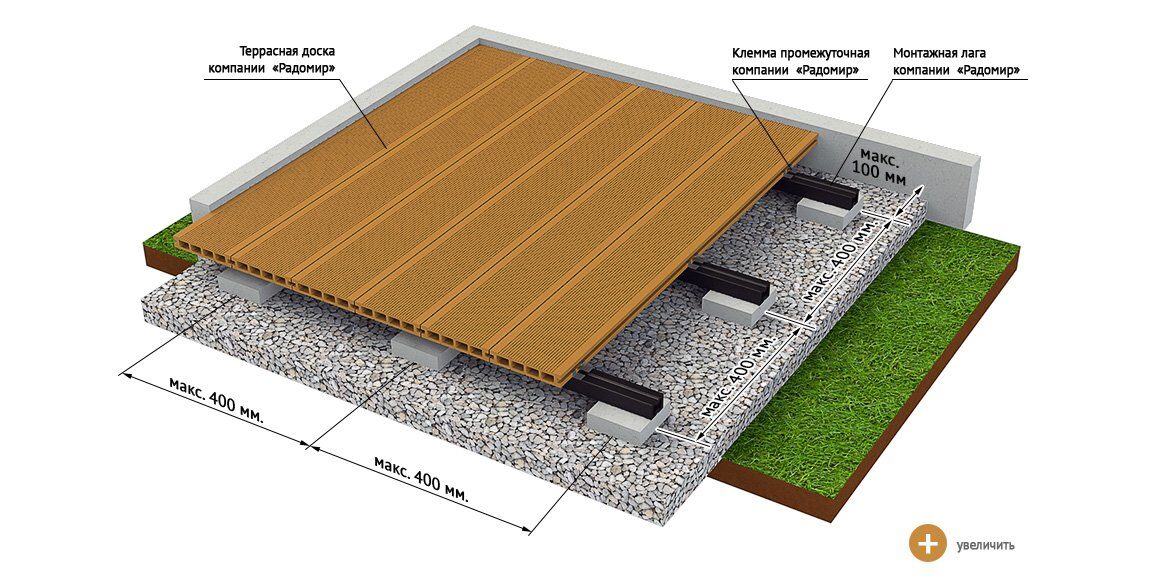 Yoga and rope city

For the flexible and the brave.

We are your friends

Feel young - kite parade, music jams, photo zones, workshops, free creativity and interactive.

Battles in all areas of dance culture: breaking, krump, hip hop, house, popping, locking, dancehall, electro, vogue, experemental. nine0021
Photozones

Thematic photozones - frames for memory.

Water area

Fast boats, bananas and catamarans!

Here you can select and sign a postcard that will be sent to the addressee.

Market
Art Market

Clothing from new local brands, jewelry, toys, cosmetics, prints, stickers and cards - everything is cool here! nine0021 Thematic photo zones - frames for memory.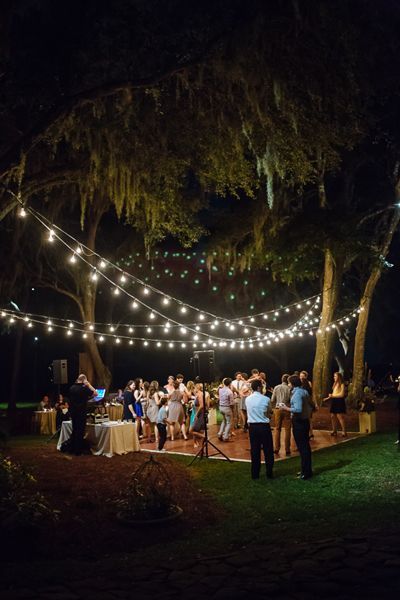 Garage sale

Bring and give away in good hands things that you are already tired of, but can bring joy to others - for example, glasses, books, games, badges, postcards, jewelry, clothes, and anything else !

Food Court

Burgers, soft drinks, falafels, fruit drinks, coffee and sweets, hot woks and more - it will be delicious!

The festival ends at 10 am on Sunday - you can devote the whole day to the festival. And if you get tired, spend the night in a tent camp or, by calling any city taxi, rush to the city, where you can stay in our favorite Filippov hostel. nine0021
Sunday

Cheboksary is a small and cozy city on the Volga. For its inhabitants, the main associations are open spaces of water and a lot of greenery, parks and squares, fresh Volga air.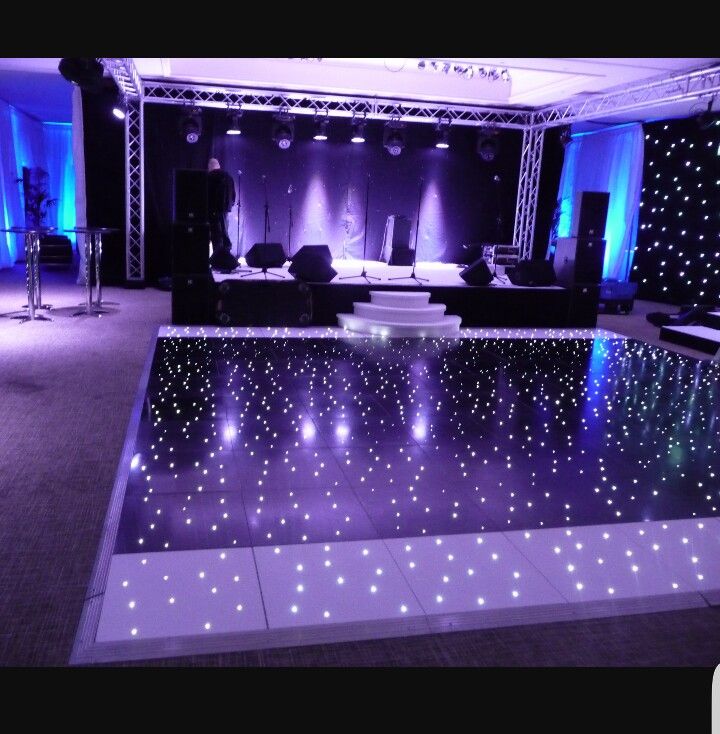 We have compiled a route to your favorite places so that you can take a leisurely walk and feel this summer romance.
Where to invite friends who came to the city for the first time? Tasty and beautiful to eat and drink, choose a gift-hello for your loved ones, see picturesque panoramas and pretty views for photos as a keepsake. Residents themselves can also use our map - a great opportunity to explore everything with a new look and find fresh details. nine0021
The whole route without stops will take about three hours. When planning your time, consider meal breaks, spontaneous picnics, park breaks, and cultural visits.
We are making an appointment with you in the Chapaev square. The monument to Vasily Ivanovich on horseback is the first to greet guests of the city who arrived by train. From here we will start - we will go down the main street straight to the bay, take a walk along the embankment and the old town and go up to the Eternal Flame.
Don't forget to check our map so you don't miss interesting locations. nine0021
1
Monument to Chapaev
Fun fact: both of Chapaev's boots are on his left foot. But this is just a tribute to historical realities: during the Civil War, boots were sewn according to the pattern on one leg.
2
Chapaev Square
In the depths of the park is the house where Chapaev was born. The museum contains the legendary tachanka and personal belongings of the divisional commander.
3
Monument to Andriyan Nikolaev
The third cosmonaut in the USSR, the fifth man in space and our countryman. It's nice to consider Cheboksary the city of an astronaut. nine0003
4
Cafe Planeta
One of the oldest pastry shops and with the best prices. The smell of fresh baked goods and buttercream custards are just like in childhood.

5
Monument to Gagarin
One of the city's favorite monuments - beautiful, smiling, in cosmic dust and forever young.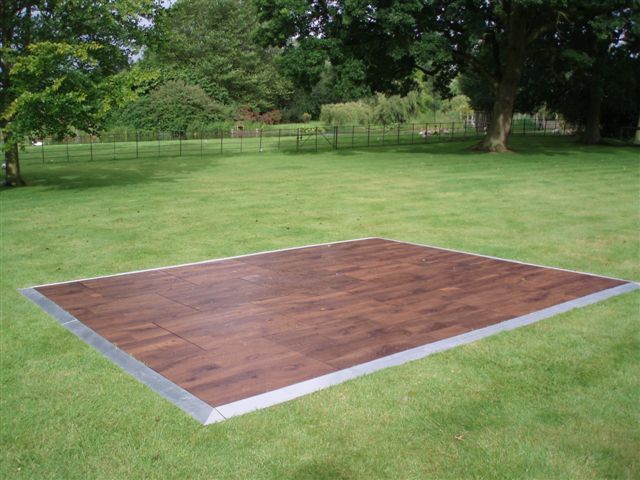 6
Buffet
Panoramic floor-to-ceiling windows Street food and traditional dishes in the author's interpretation from one of the best chefs in the city - delicious and beautiful 24 hours. nine0021
7
Blin Komov
Outdoor terrace. Large selection of pancakes, pancakes and cereals. Lots of different additions to put together a breakfast to your liking at any time of the day.
We recommend the Chuvash meat delicacy - shartan.

8
The monument to I. Ya. Yakovlev and the building of the National Library
Ivan Yakovlev is "our everything" of the Chuvash people. Creator of the national alphabet and textbooks of the Chuvash language.
9
Workshop of 2 sisters
Handmade chocolate, cocoa-based desserts and designer clothes. We encourage you to try and try everything.

10
House of Trade
A short stop to try Cheboksary Plombir. Its creamy taste has not changed for many years.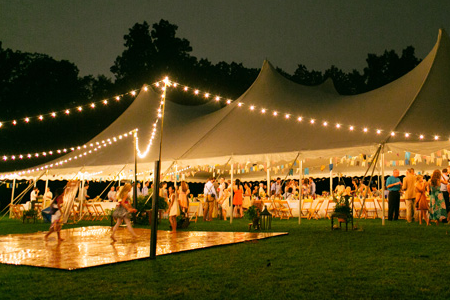 For this he is loved by the inhabitants of the city.
11
Garden on Republic Square
A small shady park in the city center. It got its unofficial name at the end of the last century, when representatives of informal subcultures gathered here. The square is surrounded by a beautiful architectural ensemble - the Government House, the buildings of the Pedagogical University and the Agricultural Academy and the city administration. nine0021
12
Fountains near the Government House

Green hills for spontaneous picnics. Here you can arrange a short rest and lie on the grass.
13
McDonald's

Terrace with the best view of the bay.
14
Akkond

Sweets known far beyond Cheboksary are a good gift for friends and family.
15
Streets of London

The best second-hand shop in the city, where you can find vintage clothes and famous brands. nine0003
16
Spot

Domestic streetwear shop.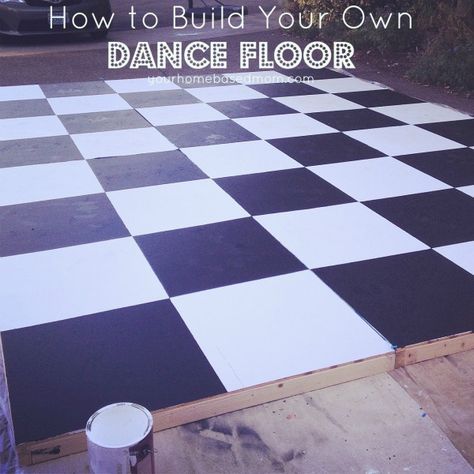 Clothes of small Russian brands specializing in the production of streetwear. Each brand has its own recognizable style and its own history.
17
Beard Bar

The best burgers and over 50 craft beers. Perfect for a hearty and filling lunch.
18
Boutique Hall

Summer terrace overlooking the Arbat. The largest bar in the city and signature cocktails. From the main menu we recommend soups and pasta with seafood. nine0003
19
Arbat

Pedestrian street with souvenir shops leading to the bay.
20
Ivanov Chuvash Drama Theater

Konstantin Ivanov's poem "Narspi" is a story about Chuvash Romeo and Juliet. This work is one of the most significant in Chuvash literature and was created by the poet at the age of 18.
21
Chuvash National Museum

The history of the city and the republic for inquisitive minds. nine0003
22
Ferris wheel

Photograph the city and the Volga from a height of 27 meters.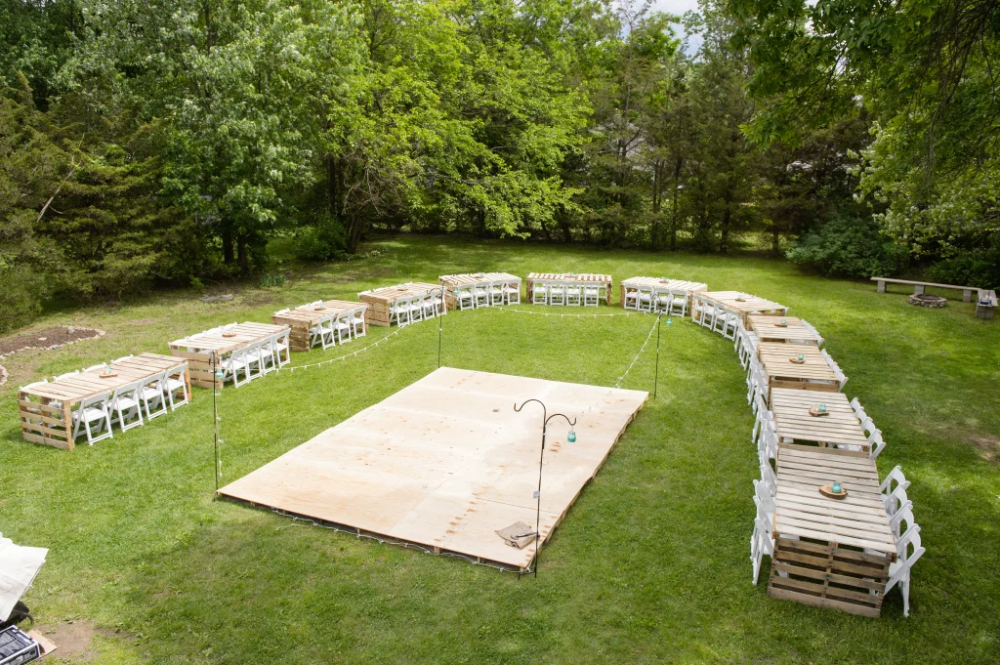 23
Mother's Monument

The largest monument in Chuvashia is hard to miss.
24
Old Town
Quiet and green historical part of the city with preserved architectural monuments.
25
Department of Russian and Foreign Art of the Art Museum

The pride of Levitan's Dandelion Museum. nine0003
26
Embankment

Sunbathe on the beach and walk along the river. It is especially good to see off sunsets and meet sunrises here.
27
River port

Here you can ride along the river on a pleasure tram. Take your seats on the front deck to catch the wind and take pictures of the Volga landscapes.
28
Art Museum

The largest cultural center of the Chuvash Republic. A good opportunity to meet local artists. nine0003
29
Victory Park and the Eternal Flame
A high hill overlooking the city — from here you can see the city center and the old city, the bay, and the Volga region equally well.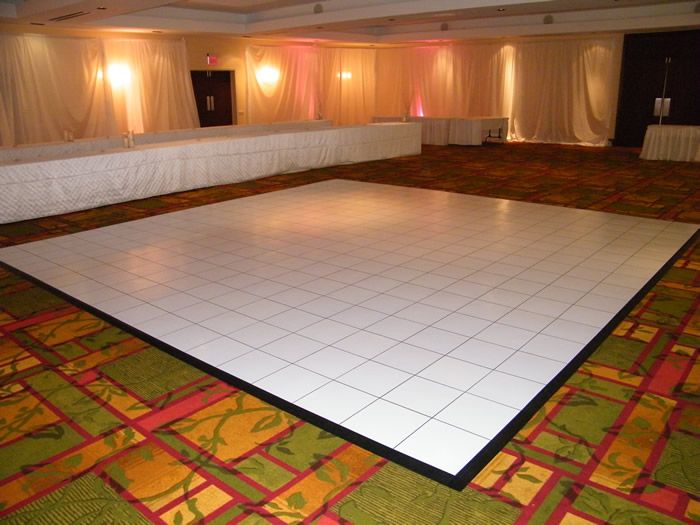 The best place for a farewell photo with the city!
Cultural map of the city

Weekend route - the beginning of the project "Cultural map of the city". The Strawberry Fields Festival team is launching it with the support of the editors of the Heart of the Volga portal.
We want to show Cheboksary from its special, beloved side. The "Cultural Map of the City" will tell about the unobvious in familiar, interesting places, events and people that allow the city to be bright, unlike the rest. nine0003
We invite residents of Chuvashia, representatives of professional and creative communities, subcultures and business to participate in the project "Cultural Map of the City" and reflect on it what you like.
Write to: Liana Li, Katya Katechkina.

Thanks to photographer Dmitry Timkov for his photos of the city and photographer Maria Levitskaya for photos of the Strawberry Fields Festival 2016.