How to plan a sweet 16 dance party
How to Plan a Sweet Sixteen Birthday Party
A "Sweet Sixteen" celebrates a teenage girl's sixteenth birthday and, for some, is a highly anticipated and important event. Other girls view it like they do all their other birthdays. Whether you've been dreaming of your Sweet Sixteen since you were little or never thought twice about it, this post will help you plan every detail needed to throw an unforgettable Sweet Sixteen birthday party
Step 1: Set a Budget
Before even thinking about the details involved in the party, determine a budget. Ask your parents how much they're willing to spend and whether or not they feel comfortable if you paid for a few small things. Don't forget to also include them in all decisions you make about the party as most will likely concern them (and their bank accounts).
Step 2: Determine a Date
The next step is deciding on a date for your Sweet Sixteen party. Will it be before, after or on your sixteenth birthday? By deciding on a date for the party, the guests can be aware and make sure not to plan anything on that day.
Of course, when choosing a date, remember to consider holidays and special events that could interfere. No one wants to end up with an empty birthday party because none of the guests could come.
Step 3: Choose a Venue
The decision of what venue to use for your birthday party can sometimes be difficult. It all depends on how many guests there will be, the date and the budget. Make sure to book the location well ahead of time. Ideas for venues include: local parks, barns, community centres, garages, dance clubs, restaurants, sports facilities and—of course—your backyard.
Step 4: Guest List & Invitations
Planning who should be invited to your special birthday party can be a daunting task. Some girls will only want an intimate party with a few guests, while others will want a huge and elaborate 'this-is-a-big-deal' kind of party. Both options are perfectly fine, so don't feel pressured into having a big party or a small one; the choice is yours (and maybe your parents').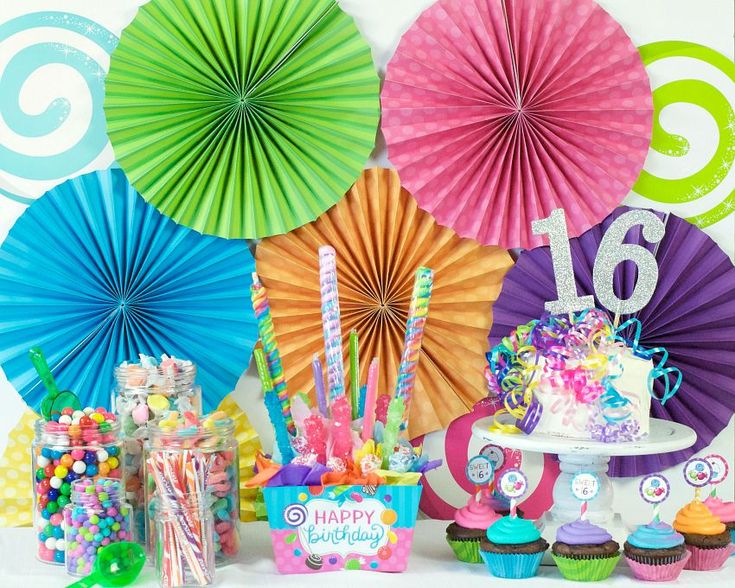 Once the guest list has been decided on and finalised, order or make your sweet sixteen invitations. It's a good idea to send out all invitations around three to five weeks in advance, giving guests time to check their schedules.
For Sweet Sixteen birthday parties, the tradition is to hand-deliver the invitations to the guests. Whether you follow this tradition is up to you. You could deliver them yourself, enlist the help of friends and family or simply mail them.
Step 5: Pick a Theme
Of course, picking a theme for your party isn't necessary, but it sure is fun! It's the chance to highlight and show off your personal interests, making the event even more memorable for you and your guests. The theme can be based off of anything—hobbies, novels, favourite colours, songs, movies or sports.
If you choose a certain theme you can ask guests to come dressed up in something relevant to the chosen theme. It is also a good idea to make the invitations reflect the party's theme.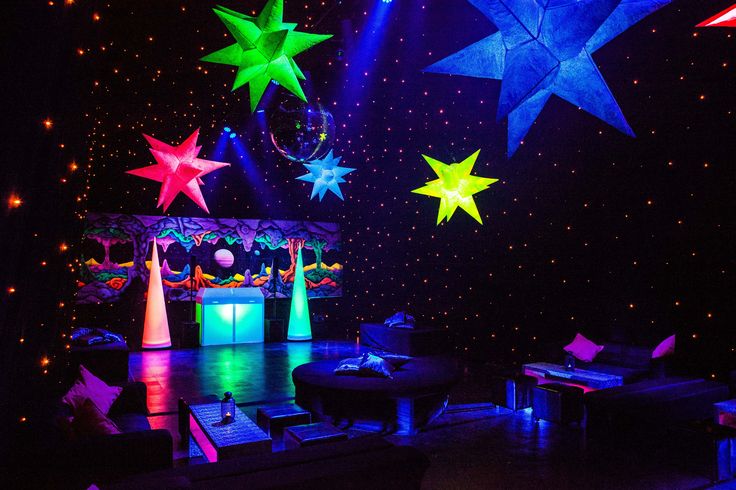 Ideas for Sweet Sixteen themes include colours (blue & silver, black & gold, for example), countries and/or cities (Paris, New York City, Australia), royalty (queen, princesses), Hollywood, rock star, masquerade, famous actors and actresses, etc. The list goes on: anything is possible!
Step 6: Write the Menu
Depending on your budget and party location, you can choose to have either a catered or home-cooked menu. If the venue is a restaurant, then the party will be catered for (but make sure to check out the menu of the restaurant beforehand!) but if the venue is your house, it might be easier to have a home-cooked menu.
For the menu, choose foods that can be eaten with hands and fingers. As the guests will most likely be mingling with each other around the venue instead of sitting, make sure the foods are also easy to eat standing up. Lastly, don't forget the cake (or cupcakes)!
Step 7: Make the Schedule
No party is complete without entertainment and activities for you guests, and a Sweet Sixteen is no exception! To stay organised, it is useful to write a rough schedule of what will happen during your party.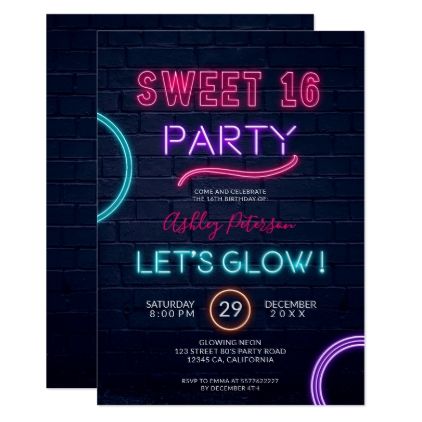 Plan out a few games to play with your guests and hire a DJ (or be your own DJ) to play some music. Having games and music gives your guests the chance to dance with each other and have good time in honour of you, the birthday girl—the whole point of the party!
Step 8: Party Favours
Party favours—also known as lolly or gift bags! This step is optional—a little thank you for your guests to collect when they leave. Whether it's edible or not is up to you, there are so many options. The Sweet Sixteen party favour could match the theme of your birthday party or your personality, which ever you feel like.
And that's it! Keep in mind that sometimes things don't always go the way you want them to, but you can make the best out of these unexpected changes. Hopefully by using this eight step guide you can be more prepared for anything unplanned, and have the most unforgettable birthday party yet! You're only sixteen once, so what are you waiting for? Time to get planning!
How-To Throw a Sweet 16 Birthday Party Guide
Skip to content
Previous Next
A birthday is always a special occasion.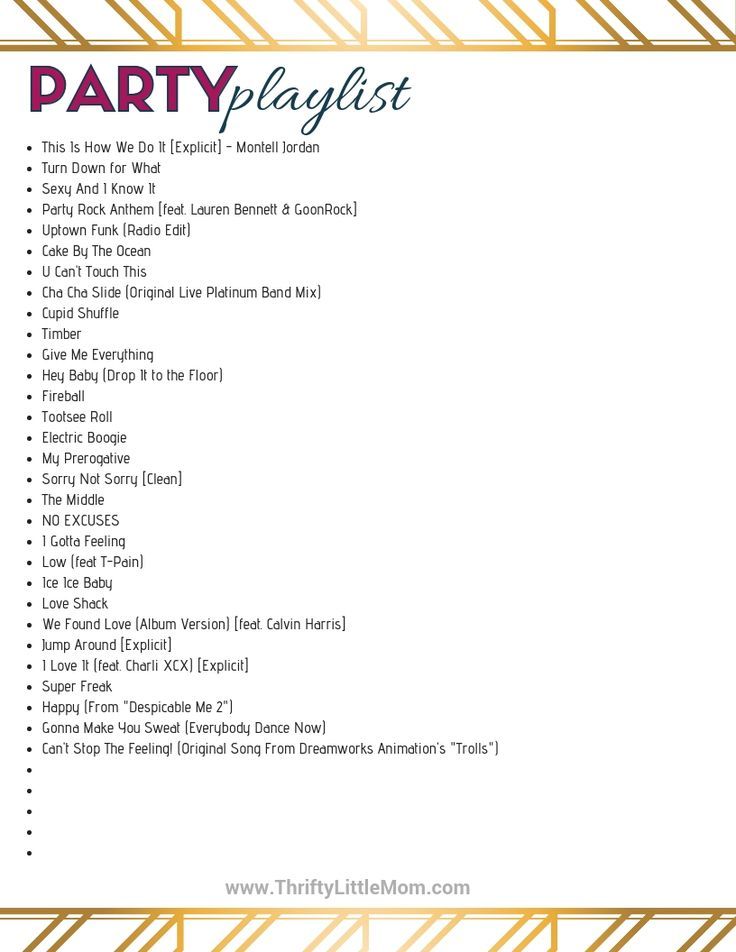 For many teens, the 16th birthday is a milestone. It is a special event to welcome them into adulthood and new responsibilities. A life event like this deserves a coming of age party, in recognition of their growth and accomplishments.
Make the occasion more special with these unique sweet 16 party ideas. Create a memorable and fun 16th birthday party with our simple tips, helping to ensure that the event is a success.
Planning the Event
1. Pick a Theme
Take time to talk to the birthday girl/boy about the theme that they want for their event. The rest of the birthday party planning will become easier once the theme is decided upon. They may want a neon party, for example, with face paint, glow sticks and a neon sign made by the Neon Mama team. The theme will determine everything, so choose it before anything else.
2. Set the Date and Time
Depending on the chosen theme, set the date and time of the event. For example, if the theme includes dancing, consider a night party.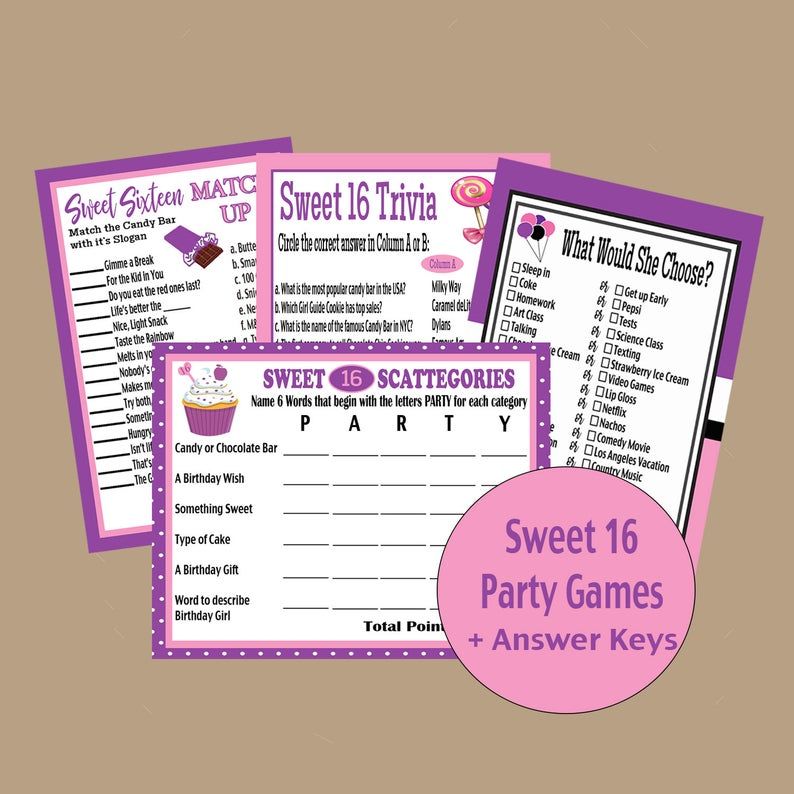 For an escape-at-the-spa theme, we recommend a daytime event. Keep in mind that you need to be open about your ideal day and time until you find a venue that's suitable.
3. Choose the Venue
When looking for an San Diego event venue, choose one that offers both day and night bookings. Take note that not all sites provide daytime rentals. If you plan on holding the event early, it's best to decide this early on. You will quickly narrow down your search to venues that can accommodate your schedule preferences.
When looking for an event space, ask about the amenities, convenience of the location, and privacy of the party room. Also, look for a venue with views that will make for a beautiful photo backdrop. This will ensure that the resulting images look amazing.
If you are, however, considering hosting the party at your home (which can be a good option too if you're ready for it), then you will have to start prepping way before the party. Consider hiring a professional maid from reliable Austin house cleaning services (or ones closer to you) who can come in to help get the house cleaned up and looking fresh before you start decorating and preparing.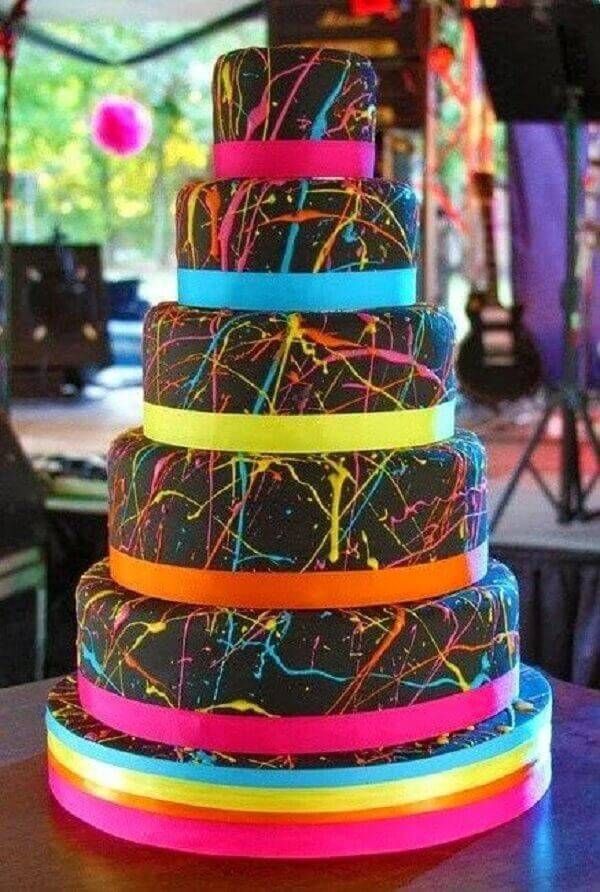 4. Create a Guest List
Consult the birthday girl/boy about the guest list before you create one. Make sure that all their closest friends will be there to make the event more memorable for them.
Whilst it might be nice to have a "friends only" party, it can also be nice to have older family members there too, if only for the earlier part of the evening. This will give you the chance to take family portraits Minneapolis which they'll cherish forever when they're older. It also suitably embarrasses them!
5. Send Invitations
Order the invitations early, or start crafting them if you plan on going DIY. Include information about the party location, and where to send RSVPs. If planning to invite guests via snail mail, consider sending duplicate invites on different platforms such as email or social media. This way, your guests will see your invite more than once. As such, it will remind them to send in their reply early
6. Choose a Menu
As expected, your menu will depend on the theme of the party.
Will it be a formal sit-down dinner or something more casual? Once this is determined, decide upon the food and drinks you will be serving. Be sure to place an order ahead of time, so there are no last minute complications.
If your venue has a preferred catering list, be sure to ask for recommendations. There are event venues that have a list of caterers that you may want to hire. Often, these are the only catering companies that are approved to work at the venue. So be sure to find this out ahead of time, before you hire an outside caterer.
7. Plan the Entertainment
Make a list of activities to include in the party. You may want to hire a DJ or a band to provide fun and entertainment for your guests. You can also have participation games or dance contests to make the event more enjoyable. Your DJ, event coordinator, or band leader will likely have creative entertainment ideas for you.
Sweet 16 Party Theme Ideas
Can't decide on a theme for the party? Here are some sweet 16 theme ideas to help you and the birthday girl/boy plan a memorable teen party:
1.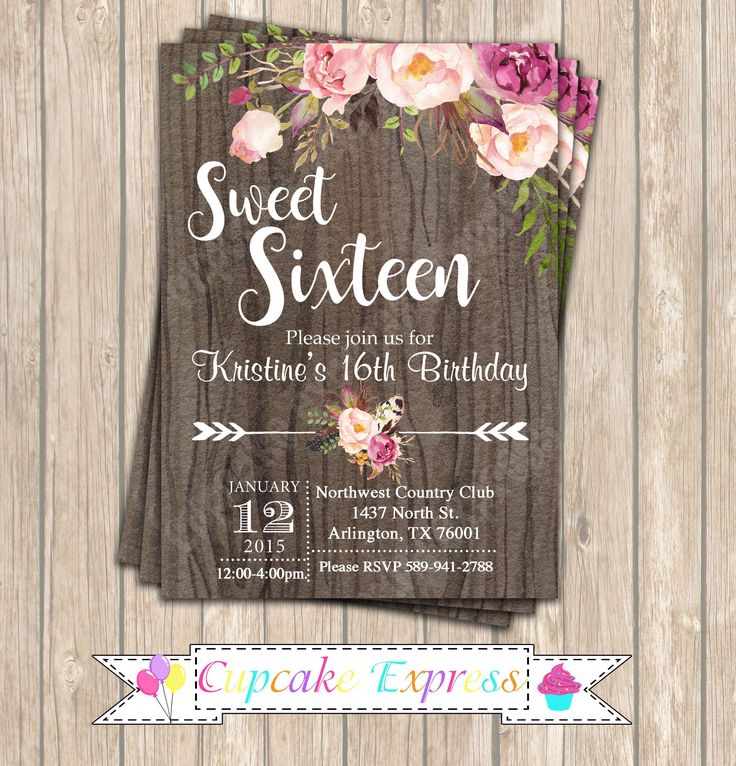 Disco Dance Party
Dance parties are a hit for all ages. However, teens have their own preferences in music and dance styles. Talk to the DJ in advance so you can ask them about their recommended playlists. From there, add a mirror ball and a lot of flashy lights, and you're set!
2. Spa Day Party
Treat your guests to a day at the spa with massages, manicures, pedicures, facials, or haircuts. Hire a hairstylist and challenge everyone to try a new hairstyle. Give party favors that consist of nail polish, lip balms, or scented candles.
3. VSCO vs. E-Girl/Boy
With the popularity of Tik Tok, styles by VSCO girls and social influencers have taken over the internet – perhaps your teen has even learned how to buy TikTok likes for their own profile and is on their way to becoming an influencer themselves. Take this trend and make it the theme of the sweet 16. You'll see teens creatively expressing themselves and having a great time as a result. If they are really into Tik Tok, then they are probably trying to make a 'name for themselves' online, so you may want to steer them to find Tikfuel reviews and make their dreams come true.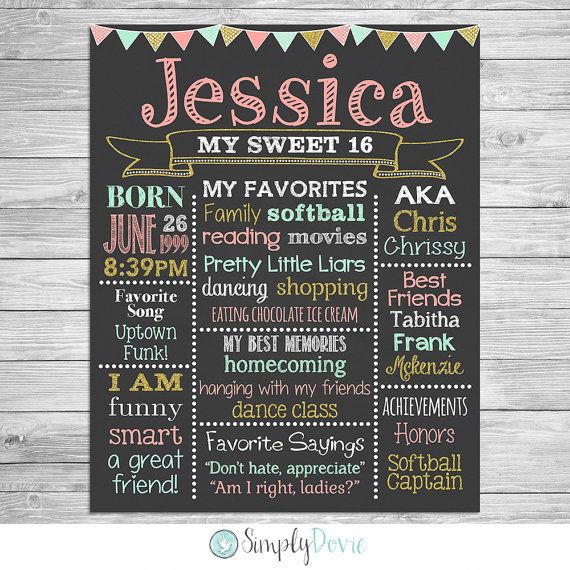 Sweet 16 Party Decoration Ideas
Make the party more festive by adding decorations for your chosen theme. Here are some decorating ideas to make the party stand out more:
1. Balloons
Even for older kids and teens, balloons make any party more special. After choosing a theme for your teen party, add balloons to match. Some creative options include balloon arches, balloon animals, and LED balloons that light up.
2. Streamers
Streamers, or any form of signage with the birthday girl's/boy's name, make for great party decorations. You have a wide option of colors and designs. Hang them on the walls, doorways, or ceiling to create fantastic photo backgrounds.
3. Table Decor
Adorn each table with centerpieces that match the party's theme and colors. For example, you can place vases with the birthday girl's/boy's favorite flowers, or napkin holders with her name and birth date.
Sweet 16 Party Game Ideas
Entertain everyone with extra fun and amusement with these party game ideas:
1.
Karaoke
Let everyone sing their hearts out by renting a karaoke machine for the event, or use software specially made for this purpose. Hand out slips of paper for guests to make song requests, and offer prizes to the best singers.
2. Junk in the Trunk Game
Tie empty tissue boxes to the contestants' waist and fill them with ping pong balls. Ask the DJ to play energetic music and ask the players to dance until all the balls inside the box fall. The first one to shake out all the ping pong balls wins the game.
16. Photo Booth
Set up a photo booth backdrop and provide a box full of hats, masks, costumes, and many other fun accessories. The guests can take turns dressing up and have their pictures taken. Hire a photographer or rent an instant photo machine to create keepsakes for the party.
Need a Sweet 16 Party Room?
Celebrate your Sweet 16 with style at the Skybox, with fantastic views of the San Diego skyline, San Diego Bay, and Coronado.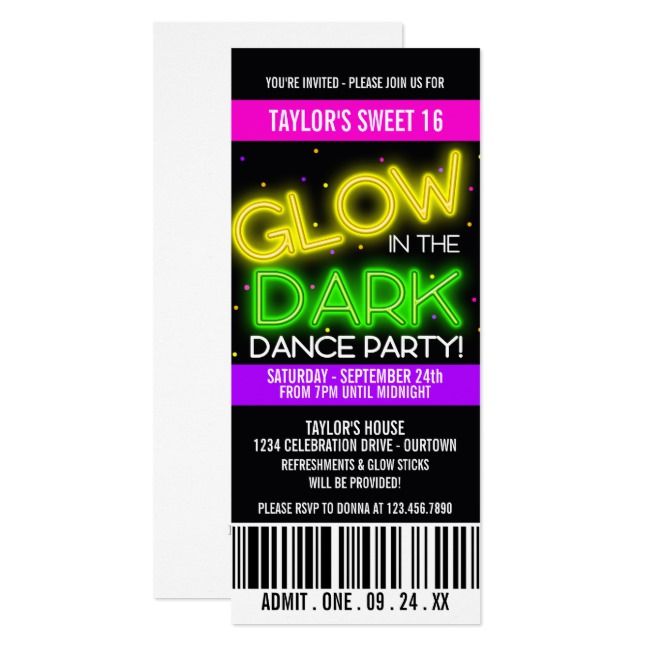 Ours is a unique and versatile event venue with an award-winning, expert in-house event planning team. We will help you to host a Sweet 16 party at Skybox that any teen would dream of. Contact us today to learn more.
Go to Top
We celebrate a birthday in nature: simple ideas for a family holiday | Holiday again!
Ideas for celebrating a birthday in nature should be significantly different from all other options for celebrating, that's for sure.
I tried to collect all the most interesting things so that you can choose the right ideas for your holiday.
Solving the most important issue. Which? This is a question of who exactly organizes everything and a birthday in nature will turn out to be really memorable.
OPTION 1:
we do everything ourselves

OPTION 2:
we order a holiday with a field trip
Option 1: We do everything ourselves!
Until the end of the article there will be ideas for those who are ready to arrange a memorable holiday for their loved ones.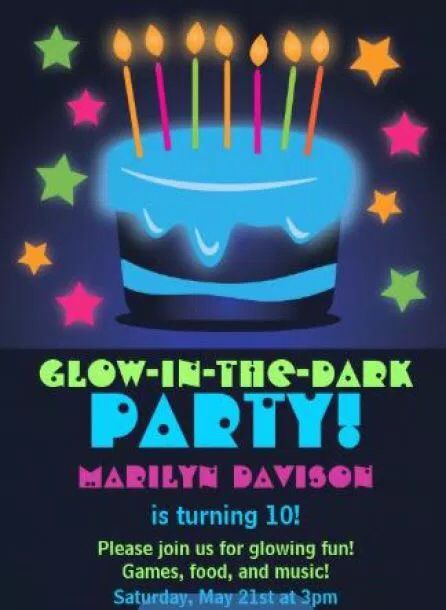 To be honest, it's not so easy, you need a clear preparation plan and lists of necessary things, otherwise you can forget the essentials in the pre-holiday bustle.
Treat!
1. Take ready-made food so that guests can calmly wait for hot food
This is advice from years of picnic experience. People usually come to nature in the morning, few people have time to have breakfast, and even the road is long... coals flare up, meat is fried too long, etc.
What you can take as a morning buffet:
• ready-made sandwiches
• pasties with savory and sweet fillings
• spring rolls
• pieces of fried meat in breadcrumbs or round flat patties (good for making hamburgers)
• fresh and salted vegetables
• washed fruits
• tea, coffee, juices
2. For the grill menu
Of course, on a birthday in nature, you want to see such treats that do not happen during home feasts.
There are so many marinade recipes that I won't dare to describe them here, I'll just remind you what can be cooked on the grill.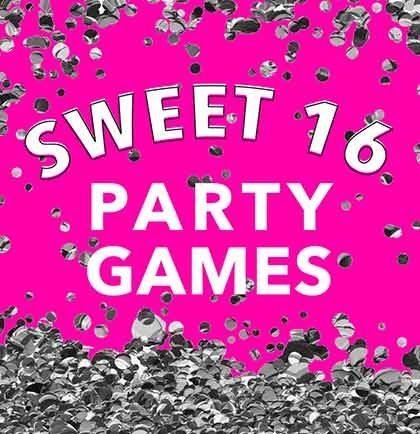 • meat skewers
• chicken skewers (by the way, there is a charming children's recipe without vinegar, and the semi-finished product can be made at home and heated on a fire right in foil. Children always want everything quickly)
• fish on a grill
• seafood
• baked vegetables (zucchini, zucchini, eggplant, tomatoes, onions, bell peppers)
• you can cook fish soup or meat sauce with herbs in a pot
• pilaf
3. Don't forget:
• drinking water in small bottles
• juices
• bread, rolls, biscuits
• ketchup and mustard
• salt, sugar, spices
• disposable dishes and tablecloths
• good knives, ladle, skimmer
• corkscrew
• wet wipes •
• silicone trash bags
gloves to wash your hands less often
• set of skewers and grate
• folding brazier, charcoal
• quick lighter

• disposable foil trays for ready-made shish kebabs and vegetables
• folding furniture or inflatable chairs
• Raincoats
• Spare clothes for children
• Mosquito repellent
• Rolls of foil and cling film to cover products from flies and wasps
• First aid kit with plaster, peroxide, painkillers
• Compact tent (if they do not start playing in it children, you can put all the bags, packages and backpacks in the tent, which always spoil the natural landscape with their appearance and spoil all the photos)
We decorate the cottage (clearing, gazebo)!
There are ready-made paper decorations that can be turned into balloons, stars and pompoms in a couple of seconds.
Finished paper decorations
Here's the thing. All these decorations are quite LARGE and not much is needed to decorate a room. The price is very cozy, they are sold folded and very easy to fold, in just a couple of seconds. Evaluate my work, I devoted a separate article to each type of decoration:
Here is a selection of articles with examples:
An article on how to hang and combine accordion balls with it (many examples).
I wrote more about ready-made paper pompoms in this article.
Buy pom-poms in different colors HERE.
Examples of solid star decoration.
Multi-colored paper pompoms-tassels are also a great decoration, see pictures
What a beauty, look!
Buy Here.
Do you know what forfeits are? These are fans for decoration. Love!
Buy a set of forfeits in different sizes and colors HERE.
Entertaining guests!
Now we are talking about a family holiday, but there may be options here:
adults of different generations from 18 to 90 years old gathered
there are many young families with small children from 1 to 9 years old at the festival
families with children from 1 to 17 years old came to visit you
there are no small children, but there are teenagers aged 12-17 who are bored in an adult company
Agree, in each of these cases the program should be different.

Free scenarios for children and teenagers
Here is a list of competitions for children from 1 to 13 years old.
Complete scripts for children's quests (especially the cottage quest "The Cave of Three Parrots" is suitable)
Compilation of prizes for participation in competitions
Competitions for 12-14 years old
Board games: high-quality cards for the games Crocodile, Mafia, Alias, Svintus, etc.
Ready-made scenarios with printed task cards
Very interesting sets for children and teenagers with quests "in a box" are now on sale. The bottom line is that you only need to read the instructions and come up with a place where you can hide the gift. Everything else children find in the set. Here is an example of such a quest.
[yw_buy id=662956926 view=1]
All together: 2 to 92
The most difficult case, the tasks for such a company are the most difficult to come up with.
If you feel like grown-ups want to have fun with their kids, here are a few time-tested amusements.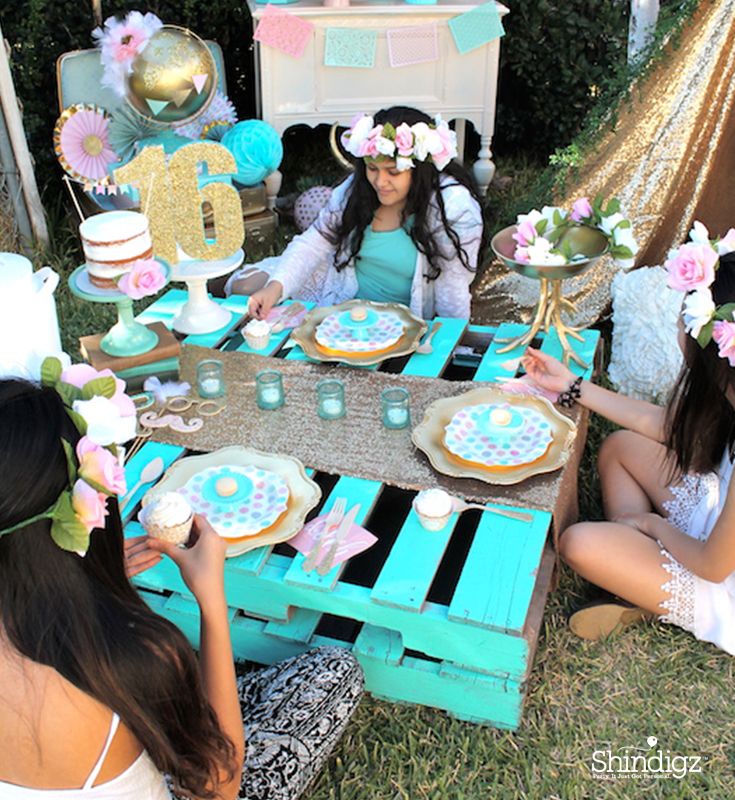 Yes, you will need to buy something, but then you will use the most successful props for many, many more years.
If there is a place for outdoor games, there are always those who want to for volleyball, badminton and frisbee , do not forget to throw balls, rackets and flying saucers into your backpack. Often there are no clearings for such fun, you need something less active, read on!
Fanta . Just like that, people also start dancing and begin to read funny poems, but in fantasies there are very unexpected ones. Naturally, you also buy all sorts of funny little things and say the phrase "I will give this prize to phantom number ... 5!". In the second half of the party, for some reason, everyone is amused even by the very wording of the task, and even the execution - even more so. Books with tear-off phantoms are sold in bookstores.
These forfeits can be downloaded simply and quickly 5 minutes before the holiday
Limbo . A fun dance game with a stick held horizontally by two assistants at a height of 1.5 meters. The dancers go through the first circle under the stick, line up for the next circle. Just lower the stick 10 cm below ...
Dance Battle . Here the most difficult thing is the choice of music. With the Internet, there are no such difficulties, but in nature for such a competition, you need to pre-record fragments of famous dance melodies on a disk: lambada, dance of little swans, lezginka, duck dance, tango, hip-hop, macarena, rock and roll, etc. d.
You can take an interesting and fun scenario with family games . For example, on our site there is a "Film! Movie! Movie!"
Darts . If it is very difficult to draw men into all the previous entertainments, then, having seen darts, they immediately leave the place at the festive table and line up with darts. There are quite affordable options. Hang on a tree and compete! By the way, darts can be replaced with Ring Thrower , that's fun too! Take a look at game "Gorodki" . All sets are on sale, just don't forget!
Face painting, Poois and Indians . If a birthday party takes place in nature during the hot season, divide the guests into two teams and arrange a body art show. children are generally delighted with the idea that you can paint not only part of the face, as at all other holidays, but the WHOLE BODY! On adults, too, finds a multi-colored excitement. It would be nice to prepare small accessories - feathers, Hawaiian flower beads, paper ribbon skirts, bracelets, thin plastic masks and funny glasses. Get your camera ready, these are memorable shots!
Team games. To be honest, if no one has experience with such games, everything is not very interesting. A good presenter knows how to make "candy" out of the most banal task. Just in case, let me remind you about tug of war and running in bags.
Relays. In nature, you can drag water in ladles and pour it into a jar, carry bagels on your head while running with obstacles, "string" all team members on a string, inflate or pop balloons at speed, etc.
Competition of strong men . It's very easy to do, and the hype around the prize 5-liter barrel of beer is always very big. It must be held at arm's length for as long as possible. You can replace the "barrel" with arm wrestling.
Lantern launcher, cold fountain, crackers . A birthday celebration in nature should also have a beautiful ending. Launching Chinese lanterns is a very beautiful tradition. The main thing is to do everything right, it will fly beautifully and there will be no accidental fires. There are no "contraindications" for cold fotans. It's just silvery splashes in honor of the birthday boy!
+7 (925) 730-88-50 (Moscow) organize a New Year's party in the office

As you celebrate the New Year, so you will spend it!

(Unjustified Russian superstition)

The smell of needles and tangerines, Olivier salad and the film The Irony of Fate, or Enjoy Your Bath! - this is the usual "gentleman's" set, without which not a single domestic New Year can do. "Long live wonderful traditions!" exclaim the older generation. "Down with boredom and monotony!" the youth will scream. Perhaps today we will listen to the wishes of the younger generation and try to experiment, look at our favorite holiday with different eyes.

But how can you arrange an unusual New Year's event in a familiar, well-known to the smallest detail and slightly annoyed office? What should the secretaries of small companies do, where off-site corporate parties are not held, where there is no special service responsible for working with personnel, where the funds allocated for such celebrations are barely enough for a banal feast? Problem? Not at all! Call on all your imagination and imagination to help, ask friends and acquaintances - and the holiday will be remembered for a long time!

PREPARING FOR THE HOLIDAY

We are looking for initiative!

Of course, it is possible to organize a holiday alone, but it is difficult. As the proverb says, one head is good, but two is better. Therefore, do not take all the events on yourself, otherwise only you will have fun, and the rest will remain passive observers, and even discuss you after the party: what went wrong, what was wrong. The more people you involve in the initiative group, the better.

How to campaign correctly? Beat sour cream like a frog in milk, that is, actively stir up people. You yourself must burn with the idea - you will have to inspire employees to creativity with your example and zeal. To do this, I recommend using the following methods.

■ Send all office staff an e-mail with the following content: "Dear colleagues, friends, like-minded people! Our management, for which many thanks to him, decided to give us a New Year's gift and organize a party in the office. In our hands is the opportunity to arrange such a holiday as we want: cheerful, cheerful, full of laughter, jokes, humor, pranks, gifts and extraordinary adventures. Send your proposals by e-mail and fax, call, go to the reception. Any, even the most fantastic and crazy ideas are welcome!"

■ During your lunch break in the cafeteria, enjoy a cup of tea with colleagues to create an atmosphere of creative exploration. Remember everything you have ever prepared for this holiday. Fantasize. Perhaps someone has been to an unusual fun party or even organized one. Any experience will come in handy, even from a beach holiday, because it can always be rebuilt in a New Year's way. After all, why not have a bright tropical New Year in the middle of a cold winter with an abundance of fruits and cocktails under the canopy decorated with tinsel and garlands of a sprawling office palm tree? So gradually you will begin to crystallize the scenario of the future holiday.

■ Talk to those employees who have been noticed in individual creativity: poems, songs, ditties, caricatures, dances, playing musical instruments, magic tricks, etc. Inspire them to demonstrate your art to colleagues and show yourself from an unexpected side.

s Gently invite management to participate in the celebration. Not all leaders, unfortunately, have enough sense of humor to perform in an unusual role for themselves. But if your boss nevertheless agreed, let it be a special number of the program, a hit of the evening. Employees usually regard this move as a manifestation of democracy on the part of management and an attempt to get closer to the team.

How to do everything in time?

As a rule, management rarely allocates a whole working day for a holiday - usually it takes place at the end of the working day. You, as the organizer of the party (if no one has taken this responsibility), will have a lot of trouble on this day. It is important to plan the day correctly so that the preparation for the holiday does not interfere with the main work. Do not incur the displeasure of the boss, because he pays you for work, and not for organizing entertainment. Yes, and spoil your mood, too, to anything. So, having concentrated the main organizational threads in your hands, correctly select the performers. They must be responsible and proactive people. Otherwise, you will constantly have to push everyone and control every minute.

From idea to script

When it comes to scenario options, the choice of topics is simply huge. It can be a paraphrase of any literary works or historical plots, legends or fairy tales. Here are some ideas.

■ Detective based on the works of B. Akunin. Fandorin and Masa are investigating the case of the kidnapping of Ded Moroz and Snegurochka. In this scenario, a Japanese-style feast with all kinds of sushi and sashimi is quite appropriate.

■ New Year on a pirate ship. Found a bottle with an old map. In search of treasures (corporate gifts), colleagues perform various tasks. For such a party, beer with shrimp or "pirate spirits" - rum and gin - are suitable.

■ Nominations. Colleagues determine the most stylish office employee, office miss and mister, office eyes, office brain, office soul, etc. For this action, it is desirable to arrange a buffet table with numerous canapés and snacks.

■ Carnival in Venice. This scenario is good for a company where there is only one man and the rest are women. Then Santa Claus can be easily transformed into Casanova, surrounded by charming Snow Maidens, and the festive table allows for any culinary delights.

■ "The East is a delicate matter, or the Thousand and One Nights of Scheherazade". Luxurious and bright holiday for the women's team, where every lady wants to express her individuality. A sweet table with fruits and an abundance of oriental delicacies are the most preferred treats of the evening.

■ "Ivan Vasilyevich is changing his profession." Ivan the Terrible finds himself in the 21st century at a New Year's party and is forced to participate in every competition, as this is a condition for his return. This option is suitable for an energetic, relaxed company prone to impromptu and jokes. The feast implies the obligatory presence of black caviar, red caviar and eggplant.

■ Last Hero. The whole party is a series of competitions, the results of which determine the finalist. This project is suitable for a small team (up to 10 people). Dishes on the festive table can be unpredictable ...

After choosing a holiday scenario, you can safely proceed to its other components: interior design, selection of dishes for the festive table, gifts for employees, costumes, games and entertainment.

Present your pass!

As the great K.S. Stanislavsky, the theater begins with a hanger. And we will say: from the moment the audience enters the festive hall. Remember how in the movie "Carnival Night" the characters got to the place of the holiday, moving down from an impromptu slide. Of course, no one calls you to build a slide, this is a difficult task and not suitable for every team, but it is possible to organize a pass to the hall only if you have a carnival costume or, at worst, a mask. If someone still came without a mask, then he needs to give it out immediately at the entrance. These can be false ears, noses, pigtails, caps, horns and other trinkets that are so often sold on the streets during festivities. Being in the hall without a mask is punishable by a fine. All invitees must be notified of this in advance. How? With the help of an announcement that is posted a few days before the holiday. It indicates where, when, at what time the party will take place, what is the dress code and the rules of conduct.

Invitations - according to the list

Invitations must be issued in an organized manner. This can be done by you or someone from the initiative group. It is better to issue tickets according to the list, so as not to get confused later who received and who did not. Be sure to attach a printed memo to the invitation card if general competitions or lotteries will be held during the holiday. The envelope can also contain, for example, a half of an ordinary postcard. It is important to ensure that one half goes to the woman, and the other to the man. During the celebration, they will look for each other, so that later they can dance the final dance together.

Decorating the hall

The implementation of this stage will require more imagination than finances. Even if the budget of your holiday is more than modest, the hall can still be made festive and elegant with the most primitive improvised means, for example, using ordinary balloons. Order three dozen small balloons filled with helium and tied with wide satin ribbons. The balls released into the wild in your festive hall will rush to the ceiling, and you will have a whole forest of multi-colored satin ribbons. Tie New Year wishes to the ribbons so that each employee pulls out his "prediction" for the next year. Without further ado, use proverbs or sayings as "predictions", for example: "Live, grow rich, make good, famously get rid of", "Remember yours, do not forget ours", "Take care of your dress again, and health from a young age", "Big head great honor", ​​etc.

Instead of "predictions" you can write various funny and intricate tasks, then you will have an extra opportunity to play forfeits. Tasks can be: find a compelling argument that will convince your boss to increase your salary or compose a quatrain about office life using certain pairs of words (while choosing the most awkward words to complicate the task).

At the same time, it would be nice to organize an exhibition of drawings by the employees' children. I assure you, parents will proudly show their colleagues the uncomplicated masterpieces of their children.

If finances allow, decorate your office with floral arrangements, garlands of live spruce and flowers. But whatever design you come up with, try to make it consistent with the general concept of the holiday.

BANQUET TABLE

Special attention should be paid to the New Year's table - it is, in fact, the "highlight" of the evening.

To avoid disunity, try to set one big table. You can also use multi-level tables. Covered with white tablecloths, they will pass for snowy mountains in the realm of the Snow Queen, especially if you put decorative figurines of polar bears, deer, penguins or just small synthetic Christmas trees on them. There is also an easier option. Cover the table with a green tablecloth, arrange white dishes. (By the way, it is advisable to use disposable tableware. Firstly, this will make the cleaning process easier for you, and secondly, you can purchase enough of them to maintain uniformity.) Bright red napkins harmonize well with the green tablecloth - they will immediately create a festive mood . Place an electric garland in the center of the table and wrap wide silver tinsel around it. Lay several red and green Christmas balls of different sizes along it. This very simple, at first glance, composition looks very festive and expressive.

And, finally, the most delicious part of the holiday - refreshments. Try to ensure that the dishes on your New Year's table are not only original, but also easy to prepare, which will allow you to save as much time as possible on organizing a party. Below are a few simple recipes.

Lavash roll with feta cheese, herbs and ham (salmon)

Spread out the sheet yeast-free lavash, brush with feta cheese mixed with dill or homemade cheese with herbs, lay thin slices of ham on top. Roll into a tight roll and place in the refrigerator. Before serving, cut into slices 2 cm thick. The same roll can be slightly modified and pieces of lightly salted salmon can be used instead of ham.

Shrimp tartlets

Boiled frozen shrimp are boiled with boiling water and then poured over with lemon juice. Lay the shrimps on ready-made shell-shaped tartlets, pour over with a mixture of mayonnaise and cream, sprinkle with grated parmesan and dill, sprinkle with soy sauce.

Tiger shrimp in bacon

Fry large tiger shrimp and add a little cognac. Wrap the shrimp in a thin piece of Hungarian smoked bacon and thread onto a skewer.

Mushrooms in dough

Cut the baguette into columns, make small indentations and put fried mushrooms into them. Top with grated cheese and bake in the microwave.

Canape with herring

Black sliced ​​bread divided into four parts. Lubricate with mayonnaise, then put a circle of leeks, a slice of Mathias herring on top, then half a boiled quail egg, an olive and put everything on a skewer.

Cheese plate

Cut into 2x2 cm cubes cheeses: brie, maasdam, dorblu or other hard and blue cheeses of your choice. Put a black or green grape on top and put it all on a skewer.

Meat plate

Lay the sliced ​​boiled pork, neck, loin, smoked sausage on a dish and decorate with cherry tomatoes and pickled gherkins.

Bell Pepper Boats

Cut large bell peppers (preferably in different colors) lengthwise into 4-6 pieces to make boats. Put cheese mixed with dill on each boat. If it is dry, then add a little mayonnaise or cream. Put a slice of bacon on the skewer in the form of a sail and put the boat on the skewer.

Tartlets with caviar

Put a small piece of butter on the bottom of the finished tartlets. Put red caviar on top.

Pyramid Canape

Cut circles from each slice of bread using a small glass. Cut ham, cheese, tomato, radish, leek into circles too so that ham is slightly smaller than bread, tomato is slightly smaller than ham, etc. Collect pyramids and put on skewers.

Chicken salad with avocado (serves 4)

Cut 3-4 chicken legs and 1 avocado into small cubes, add 4-5 tablespoons of canned corn and season with mayonnaise.

Fly agaric with mozzarella

Place half a cherry tomato on top of the mozzarella ball, put a sprig of parsley on top and skewer.

Bean salad

Mix a can of canned red beans in their own juice with a pack of croutons, add Chinese leaf lettuce and season with mayonnaise.

"Guests on the doorstep" salad (for 4 servings)

Cut into small cubes 4 smoked chicken thighs, 3 tomatoes, 3 bell peppers. Add 1 jar (320 ml) pickled mushrooms. Fill with mayonnaise.

Tartlets with sprat pate (for 2 servings)

Sprats in oil (1 tin) crush with a fork. Add 1 finely chopped boiled carrot, 1 boiled potato, 3 boiled eggs, finely chopped onion. Season the resulting mass with mayonnaise and put in tartlets.

Drunken Chicken Salad (for 2 servings)

200 g boiled chicken meat, 100 g boiled mushrooms and 2 pickled cucumbers cut into cubes, mix, salt, pepper, season with a mixture of 2 tbsp. l. vegetable oil and 100 g of dry white wine.

Hot Avocado Sandwiches

Make white bread toast. Spread them with oil, and then - with a thick layer - with avocado pulp. Pepper heavily, salt to taste. Put a few slices of cheese on top and bake in the microwave.

Cucumber in a spicy sauce (serves 4)

Peel the cucumber and cut into small cubes. Prepare honey sauce: whisk vinegar, honey, sunflower oil, salt and pepper. Put the cucumbers in a salad bowl and pour over the sauce. Mix well and refrigerate. Before serving, add sesame seeds to the salad.

Lightly salted cucumbers

Cut cucumbers into quarters, add dill, garlic and salt to taste. Close the lid tightly and chat for 10 minutes in a sealed container.

Mussels with herb and Parmesan crust

Arrange mussels (without top cap) on a platter. Mix oil with herbs and black pepper. Separately mix bread crumbs and parmesan. Put a little oil on each mussel. Sprinkle with Parmesan crumbs (1 tsp each) and microwave for 1-2 minutes until golden brown.

This recipe can be simplified: put a little grated cheese or a very thin slice of cheese on each mussel and spread mayonnaise on top. Bake in the microwave.

Shrimp for beer

Frozen shrimp, butter, 1 lemon cut with zest, grated garlic, dill, salt and pepper to taste put in a saucepan, cover and microwave. As soon as the shrimp boil a little in the released juice, remove the saucepan and let stand for 10 minutes. Put the shrimp on a dish and pour over the lemon juice. This dish is a great accompaniment to beer.

Champagne starter

Squeeze whipped cream into sweet shortbread tartlets. Put a strawberry, raspberry or kiwi slice on top.

Snack with vodka

Cut the lemons into slices of medium thickness. Sprinkle each with sugar. Then grate chocolate and cheese on a fine grater. Fork each slice of lemon with cheese, then chocolate.

Stuffed tomatoes

Grate hard cheese, add finely chopped eggs, dill, salt, minced garlic and season with mayonnaise. Cut the tomatoes into circles. Put the prepared mixture on each circle.

Garlic Avocado Appetizer

Grate a ripe avocado, any hard cheese, salt, pepper and add garlic to taste. Season with mayonnaise and spread on bread slices.

Food according to the rules

When preparing a festive table, it is important to consider three main points.

■ Correctly calculate the ratio of "guests - alcohol - snack".

■ Choose the right combination of spirits and do not mix grape (grappa, cognac, wine, martini, champagne) and grain (vodka, rum, gin, whiskey, beer) spirits.

■ The snack must be sufficiently satisfying, otherwise it will be necessary to solve the problem of transporting colleagues to their homes.

To prevent the feast from turning into just a process of absorbing all the dishes, try to offer your colleagues a competition for the best name of a particular dish. Mark the most witty with unpretentious prizes.

GAMES, COMPETITIONS, ENTERTAINMENT

One of the important components of a fun and exciting holiday are active games and original contests that do not allow anyone to stand aside and unite all participants in the performance. Competitions can be different - the choice depends only on the desires and capabilities of the participants and organizers of the holiday, on their ability to experiment and not be afraid to come up with something unusual.

All games and contests can be conditionally divided into three groups.

Mind games and competitions are usually held at the beginning of the evening, while the participants are sober and can determine the decimal logarithm. The intellectual games include, for example, the game "The smartest" (answers to questions), "Auction" (the item is wrapped so that it is difficult to guess what is inside, its allegorical symbolic definition is given and it is offered to buy), "Who is more" (required name as many items as possible on a given topic, for example, "Jewelry", "New Year's song", etc.).

Outdoor games and competitions are held at the beginning and middle of the evening, when guests have already celebrated the holiday a little, but are stable and understanding. The games include dance competitions, as well as such competitions as "Artist" (drawings on the topic on a Whatman paper with a blindfold), "Dress up a Christmas tree" (one of the guests usually plays the role of a Christmas tree, more often a lady), "The most accurate" (small items are thrown into plastic buckets), etc.

Role plays/skits can also be referred to game competitions. Such a game requires a large number of participants, each of which acts as not only heroes, but also objects and actions (curtain, snow storm, etc.). The main thing in such games is the presence of a large space, since by the end of the performance, a whole herd will be running and jumping around the impromptu stage.

"On the brink of a foul" contests are held towards the end of the evening, when the fun has already reached its climax. True, they are not carried out by everyone and not always. The style of corporate relations that exists in many companies does not involve such competitions. But where relations are more free and the emancipation of employees at parties is not forbidden, such contests may be appropriate. The competitions "on the verge of a foul" include everything up to the folk striptease.

GIFTS

The most enjoyable part of the holiday is, of course, the distribution of gifts. It is advisable to make corporate gifts the same in order to avoid gossip and mutual insults. "Gift set" depends on the financial side of the issue.

Traditional gifts

Branded bottle of champagne and box of chocolates.

Organizer with company logo.

Watches, pens, mugs.

Original gifts

Custom chocolate products.

Soft toy - mascot of the year with company logo.

Set of custom-made Christmas decorations with corporate logo.

Calendars with portraits of employees.

Creative gifts.

It is also desirable to somehow beat the distribution of gifts so that the finale of the holiday is not crumpled. For example, build a holiday scenario so that the participants finally find the promised treasure, treasures, Aladdin's cave, etc.

Gifts can be discreetly placed on employees' workplaces during a banquet so that employees can find them before they leave.