How to organize a school dance
6 Steps to Planning a Fantastic High School Dance
Last updated on March 15, 2017
What do you think of when you hear "high school dance"? Boys on one side of gym; girls on the other. No dancing… just plain awkwardness. In order to prevent that horribleness from happening at your school, we're giving you the ins-and-outs of planning a fantastic high school dance. So read up on these 6 easy steps and make your Homecoming, Court-Warming, or Sadie-Hawkins dance the highlight of the semester!
1. Form a Committee
Gather the troops, because you'll need help to pull off the best dance your high school has ever seen! Your school may already have a committee elected for just this kind of thing. But if not, you'll want to find anywhere between 5-10 volunteers. Get your class officers involved and be sure to have one person in charge of delegating tasks to the rest of the team.
Consult with the teachers or faculty in charge of helping with the dance and make sure to include them in all your decision making along the way.
Ask your faculty advisor or your student body treasurer about the budget for your social events and remember to refer to it as you plan!
2. Secure the Big Stuff
Before you can start putting your master party plan into action, you've got to set the date! Start planning early on in the school year to give yourself more options. Have your committee leader or class officers meet with the correct faculty member(s) to choose the perfect day for your dance. Check your school calendar and find a date that works best for the majority of students. Be weary of accidentally choosing the night of the big game. All of this planning is tough enough without a student riot on your hands!
Once you've picked a date, it's time to find a venue where this party of the year will go down. If you're planning to host it at your school, be sure to pick somewhere that's easily decorated and big enough for all the students you're expecting.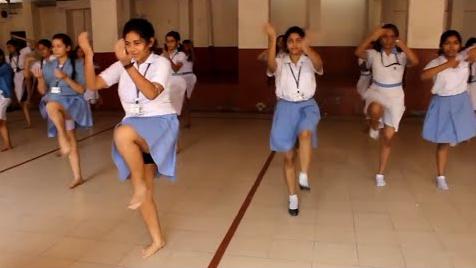 If you're looking for a change of scenery, check your budget and look for local venues that are free on your date and have a dance floor big enough for the students. If you find the perfect location but it's missing the dance floor, never fear! You can always rent one for the night from a local event rental company (phew!).
3. Choosing a Theme
Every high school dance has to have a theme right? Right! But just how do you pick the perfect one for your event? Come up with a few good ideas with your committee and take a poll around school to see which one makes your fellow students the most excited! From classics like Winter Wonderland or Hollywood, to more out of the box themes like a Circus or a Luau, there are tons of theme options. Have fun with it!
4. Refreshments
Planning to dance the night away? Of course you are! Everyone is going to want to stay on the dance floor at this fantastic dance you're planning. Help keep energy high by offering a few snacks and drinks to keep them going.
Keep your budget and guests happy by asking for parent volunteers to bring a variety of snacks (homemade cookies anyone?) or take it to the next level and have your dance catered! Choose a member of your committee to be in charge of getting these snacks and drinks for your fellow dancers (they'll be thirsty after a few songs). Water, punch, and a variety of sodas usually do the trick but just make sure you have enough for everyone (you don't want a room full of dehydrated high schoolers).
5. Entertainment
Entertainment can make or break your dance. Prepare to spend a good portion of your budget on music. Finding the perfect music for your dance can be difficult. Talk to local Cover Bands and DJs to compare playlists and prices. Book the best and sound like you really know your stuff by asking potential entertainers these 15 questions!
Since this will be a night to remember, consider hiring a professional Photographer to capture all the fun! If your budget allows, you could even have a photo booth set up.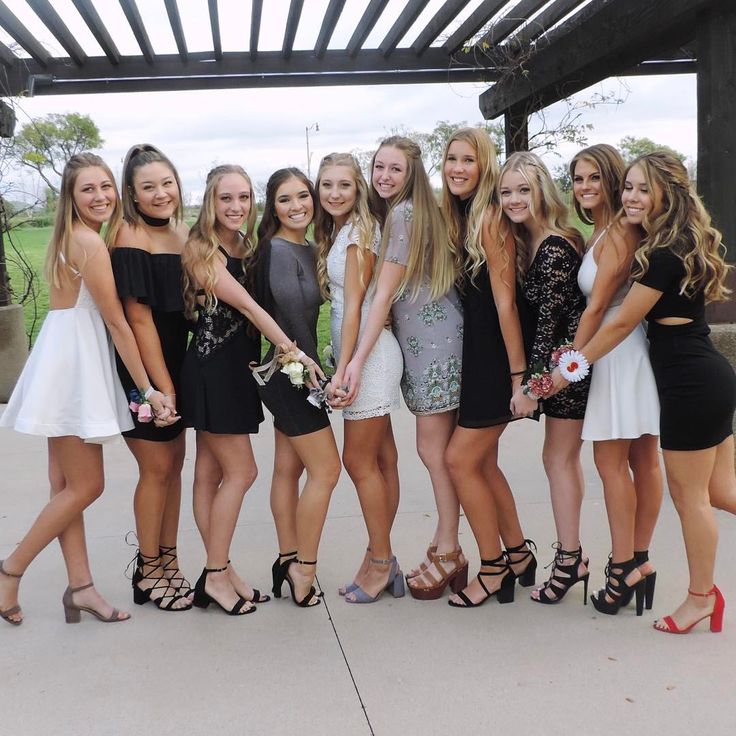 The photo strips make for great party favors!
6. Get the Word Out!
Now that you've planned an amazing dance, you've got to let everyone know! Delegate a member of your committee to be in charge of tickets and publicity. Start putting up posters and designing tickets as soon as possible and remember to factor ticket sales into your budget. The earlier you start drumming up excitement for your event the better. So what are you waiting for? Start getting the word out!
Clearly there's lots to be done. With these 6 tools to plan an unforgettable high school dance, you're ready to get started. We have full faith in your party planning skills, but if you find you need an extra boost along the way, GigSalad is here to help!
Ready to book something awesome for your event? It's easy with GigSalad!
Search
How To Plan A School Dance
When planning a school dance, there are many factors to consider in order to make sure the event is successful.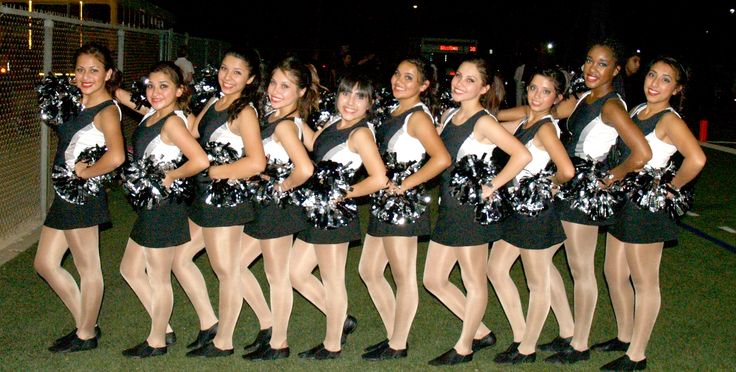 Figure out the big stuff first. The date and time, type of dance, who will be invited, volunteers and teachers, what the theme will be and what kind of refreshments and decorations will be needed are all important elements to think about.
Additionally, you'll need to ensure that the venue is suitable and that there are enough chaperones to supervise the event.
By following these tips, you can be sure to plan a school dance that everyone will enjoy!
How to Plan a School Dance
School Dance planning can be a daunting task, but with the right tips and advice it can be a lot easier.
In this article, we will provide you with everything you need to know in order to throw a successful school dance.
So without further ado, let's get started!
What to consider when planning a school dance
Date and Time
You'll need to make sure that the date you choose doesn't conflict with other social events, the big game, or school events, and that it's a time when a large number of students will be able to attend.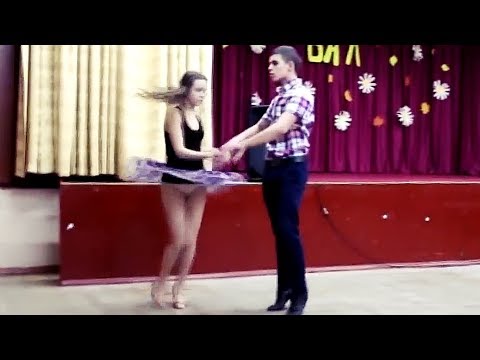 For example, a Friday or Saturday evening would typically work well.
You'll also need to consider how long the dance will last – most school dances last for 2-4 hours.
What type of dance will it be?
Are you planning a formal dance or a more casual affair?
Formal dances tend to be more elegant and provide an opportunity to dress up, but they can also be stuffy and uptight.
Casual dances are more relaxed and fun, but they may lack the sophistication of a formal dance.
Who will be invited?
One of the big questions is always: who will be invited? Will it just be students, or will students be able to invite friends from other schools? Many schools allow registered guests.
What is the budget for the dance?
Before you can start planning the perfect school dance, you need to set a budget.
How much money do you have to work with?
This will determine how big or small your school dance can be. A larger budget will give you more options.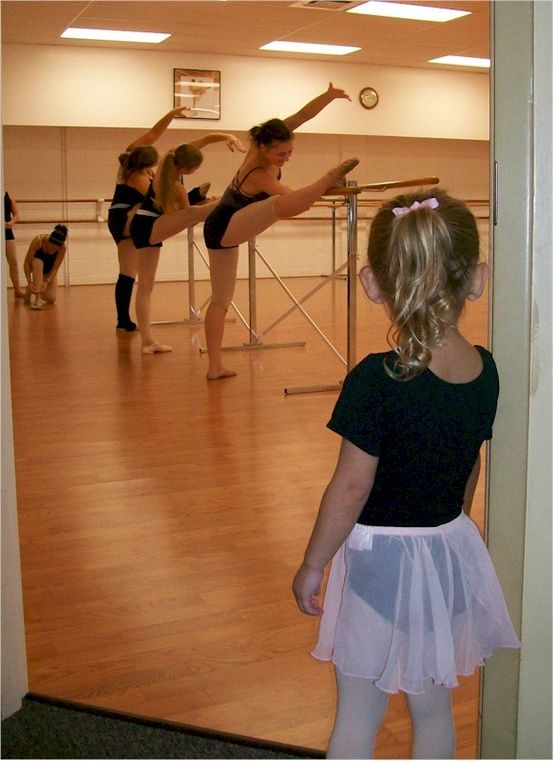 How much are the students paying for a ticket?
Planning a school dance can be a lot of work, especially when it comes to figuring out how much money to charge for tickets. You want to make sure that ticket prices are priced so everyone can afford to come.
So how much to charge? A easy way to start is with the cost of the DJ and any other expenses, such as decorations or refreshments.
Once you have a total amount, you can then divide it by the number of students who might be attending. This will give you a ballpark figure for how much each student should pay and how much ticket sales will be.
Start selling tickets to the student body as soon as you have a Date, Location and Theme picked. Don't wait until the last minute. Post about it on your social media accounts.
What is the theme for the dance?
So you're planning a high school homecoming dance, back to school or winter dance, and you want to make sure it's a night to remember.
The one thing you need to do is decide on a theme.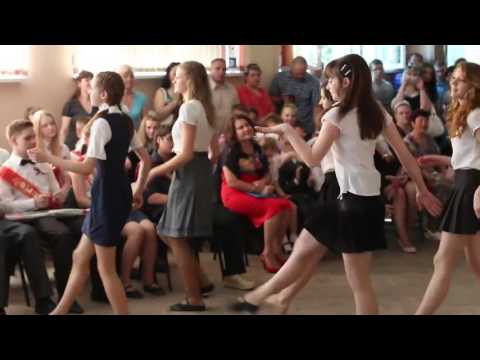 A popular option for school dances is the whiteout party. This involves everyone wearing white clothes and decorating the venue with white lights.
Another option is the blacklight dance, where ultraviolet lights are used to create an fun colorful glow.
For something a little more formal, you could go for a masquerade theme. This would involve guests wearing masks and possibly clothing from a different era.
Or, if you're looking for theme ideas that are truly unique, you could try a Netflix-themed dance. This would involve dressing like your favorite Netflix show characters..
Do you have enough volunteers and teachers?
School Dance planning can be a lot of work, but it's worth it when the event is a success.
One of the most important things to think about is whether you have enough volunteers to help with the planning and running of the event. Get the school's student government association and class officers involved along with parent volunteers.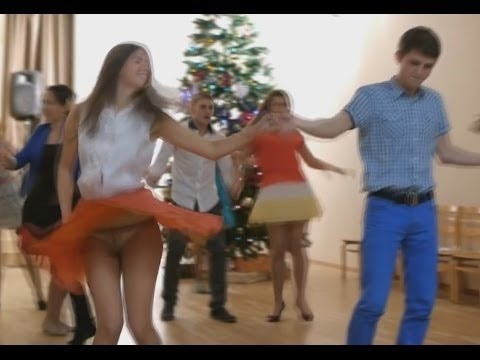 Hire a professional DJ or student DJ?
One of the biggest decisions school leaders have to make is choosing the right music for the occasion.
One option is to hire a professional DJ who can get the crowd moving on the dance floor with popular hits.
Another option is to let students take charge of the music by having them act as DJs themselves.
Both options have their pros and cons.
Professional DJs can be expensive, but they usually have a wide range of songs to choose from and can get people dancing even if they're not familiar with the music.
Student DJs may be cheaper, but there's always the risk that they'll play songs that are inappropriate for a school setting.
---
How to choose the right DJ for your school dance
Choosing the right DJ for your school dance can seem like a daunting task, but it doesn't have to be!
There are a few key things to keep in mind when making your decision.
First, what kind of music do you want to be played? Make sure to ask potential DJs if they have a set playlist or if they're open to suggestions.
Second, what is your budget? Some DJs may charge an hourly rate, while others may have a flat fee for the event. Be sure to ask about pricing upfront so there are no surprises later on.
Finally, does the DJ mostly DJ weddings or school events? Pick a school dance DJ that will have new music and know what the students want to hear and know what the teachers do not want to hear.
With these factors in mind, you'll be sure to find the perfect DJ for your school dance!
---
Planning a School Dance – FAQ
How long does it take to plan a school dance?
You will need to start planning your school dance 6 months in advance.
If you're in charge of planning a school dance, you might be wondering how far in advance you need to start working. The answer, of course, depends on the size and scale of the event.
A small school dance can usually be planned reasonably well with just a few months of lead time, but a large school dance will require much more advance planning.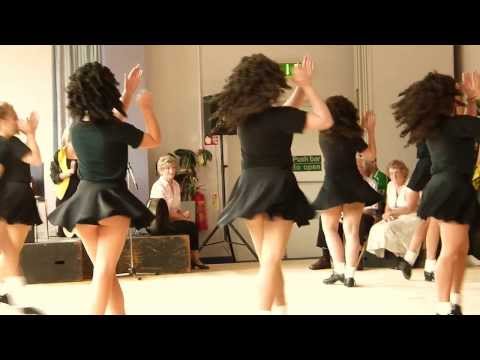 What are the 3 dances in high school?
School dances are a staple of the high school experience. Homecoming, prom, and winter formal are all highly anticipated events that give students a chance to dress up, have fun, and share special moments with their friends.
Homecoming is typically held in the fall and is a celebration of the school year.
Prom is usually held in the spring and is a more formal affair.
Winter formal is typically held in the winter months and is often themed around holidays or snow.
All three dances are cherished memories for many high school students.
Does a School Dance have to be at the school?
Does a school dance have to be at the school? The answer is no, it does not have to be at the school.
You can have your school dance anywhere. For smaller dances the school is the best place. for a large event you will need to rent a venue.
---
Conclusion
That's it! You now have all the information you need to plan a school dance that your students will love.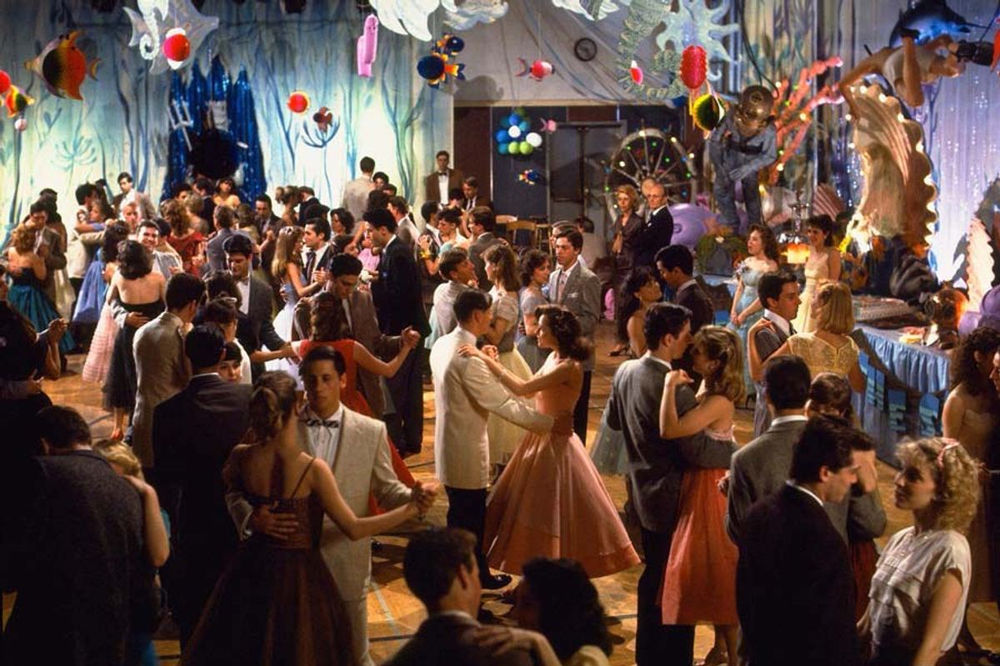 School dance planning can be a lot of work, but it is so worth the effort.
We hope you found this guide helpful and that it gives you the confidence to go out and plan an amazing school dance that your students will love.
Have a Great Time!
---
Read More
School Dance Songs 2022 | Exclusive Song List for School DJs | Updated
School Appropriate Songs to Help Keep Your Dance Floor Packed 2022
Best New Prom Songs 2022 | Create a Memorable Prom Dance
DJs Don't Skip the TikTok Songs | Find New Trending Songs 2022
Awesome Prom Themes for 2022 | Fun Prom After Party Ideas
---
---
---
Pins for Pinterest
If you like what you see, feel free to share some love on Pinterest <3
5 tips for parents and students from a professional host
Graduates of 4th, 9th and 11th grades have a series of meetings ahead of them, at which they will have to agree on how the holidays will go. Yes, so far in advance: you will be surprised, but some classes have already managed to book sites.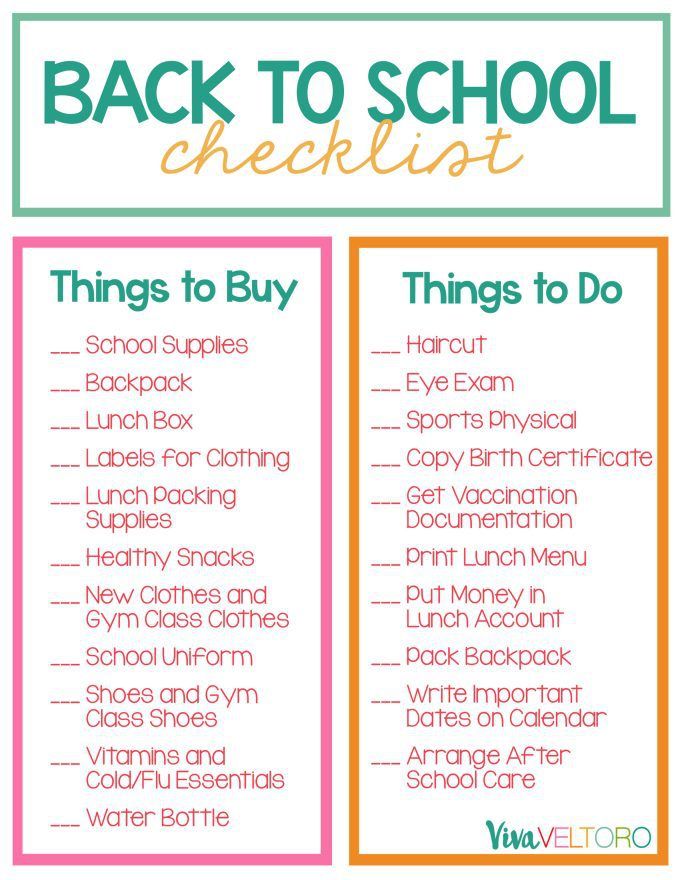 And it's not in a hurry. It's just that preparation takes a lot of time, it will be difficult to organize such an event in a month. Professional host of the holidays Alexey Lukiyanchuk shared his advice for those who first set foot on the trail of school graduations. Let's figure out how to arrange a cool memorable event without unnecessary nerves. nine0003
Graduations in 4th, 9th and 11th grades are different holidays: each has its own program
Children grow and change, and the approach to organizing a holiday should also change. In grades 4 and 9, this is most often an individual format, when one class gathers with parents. In the 11th grade, this is a large platform, the entire educational parallel, along with relatives and teachers. For children in the 4th grade, a two-hour program with a break for dancing is suitable. 9th grade is a difficult transitional age, here you need to adapt to the characteristics of the audience. In the 11th grade, this is already a large-scale party in which graduates themselves readily take part.
nine0003
– All programs preserve the main idea – the cohesion and importance of the family and the meeting of generations, – says Aleksey. - The work of the teacher must be noted, and the graduates must also be given the floor. A script is not just a set of contests. The programs are united by directing and a common "skeleton": an introductory part, plot development with the involvement of the public, lyrical moments, wow effects, games and flash mobs, dance breaks, a beautiful finale... But the "stuffing" is different. In my work, I use my own ideas, as well as materials from professional seminars and forums, where I constantly visit as a guest and speaker. Of the recent ones, for example, the forum of the International League of Leaders EVENT CITY, which took place in St. Petersburg in early October. nine0003
Aleksey Lukiyanchuk
Photographer, videographer, presenter, choose according to recommendations
Ask your friends for advice - some of them must have recently come across the organization of a holiday: a birthday, a wedding, a corporate party .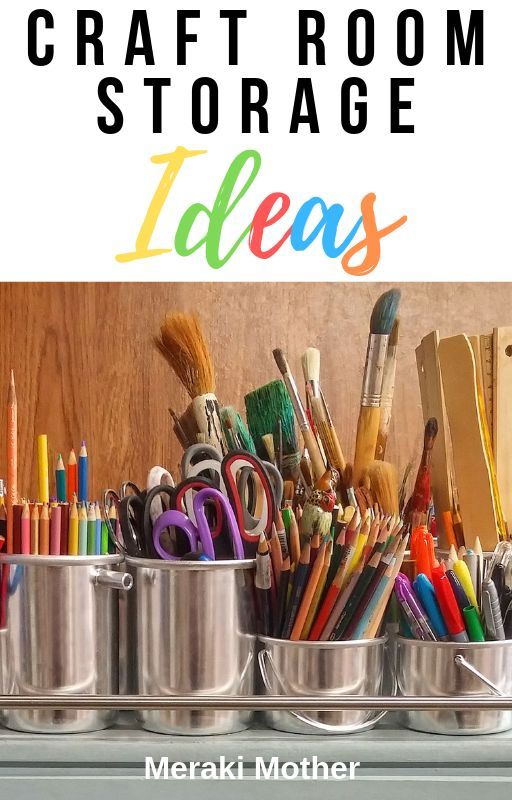 .. For teachers, graduation is an annual story, so that they know exactly who to contact. Host, photographer, DJ, operator - this is not a part-time job or a hobby, but a full-fledged profession.
- The holiday industry is developing very actively today, - says Alexey. – These are meetings, communication with colleagues from all over Russia, exchange of experience. But no matter what fancy programs the presenter offers, the main thing is the presentation anyway. The ability to find contact with the audience, involve all the guests, create an atmosphere. nine0003
The event can be organized for you, but you will get the best experience from participation
You can choose photos for the presentation in advance so that you can watch it together at the event. Photos of different years of study will allow you to remember the best moments of school life, and pictures with relatives will once again emphasize that graduation is a family holiday. By the way, the photo search itself is a great plan for a cozy evening with parents and friends.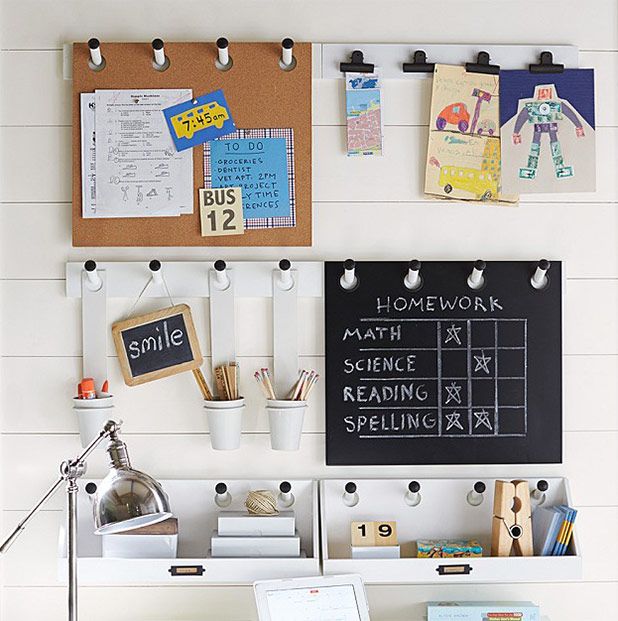 You can prepare a surprise for future graduates - do not hesitate to show talents
- As a surprise, there may be a dance, a song, now they often shoot videos. And together with the class teacher, you can prepare a response surprise from the graduates. The main thing is to keep the preparation process a secret.
There are many examples of graduation videos from parents on the Web:
Points to pay attention to when organizing a holiday
Gathering guests is an important part of the holiday atmosphere. You can organize a photo zone, a lemonade bar, invite a musician, a magician or a caricaturist ... For instant shots, set up a photo booth or "Circular Selfie" - a platform around which the action camera rotates: you get a video with 360 ° coverage. So graduates will be more liberated and will no longer be shy before the start of the main program.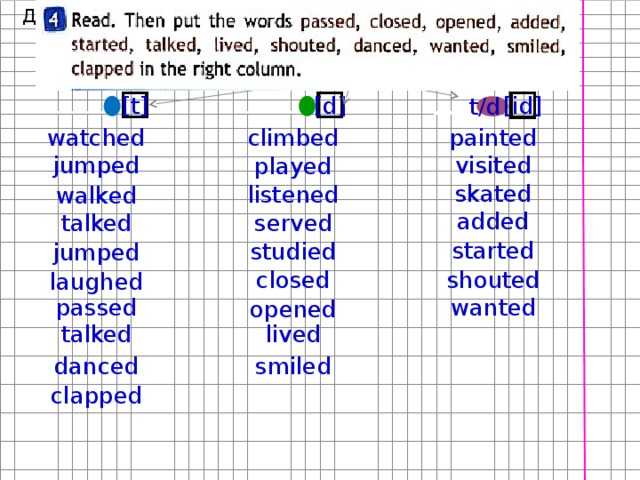 nine0003
- It doesn't have to be big, too much is bad too. You can make several activity zones, and then bring all the guests together. Prizes are a trifle that can change the course of the evening for someone. Modest guys, after they were marked with gifts, often become more active. Gifts can be given not only for participation in competitions, but also for being the first to enter the dance floor, for example. As prizes, lottery tickets for a party where you have to erase a layer to find out what you won are suitable. And compliments from the presenter definitely go to everyone. For example, I make balloon figures for children. nine0003
The main program of the holiday includes a grand opening, interactive activities and competitions using, among other things, multimedia equipment. Touching lyrical moments, surprises and wow effects that will impress any of the guests. Invited artists can take part in the celebration. And in the end, of course, a disco.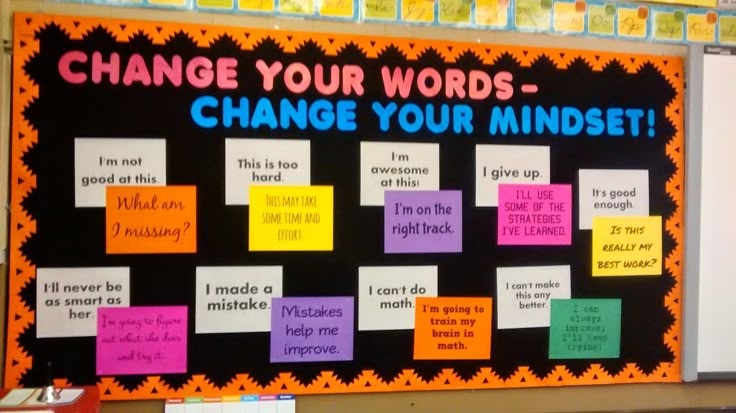 – Contests can be based on popular show formats, says Alexey. - In my program there is, for example, the musical "Own Game", in which the meeting of generations takes place. There are nominations with songs that graduates listen to, and there are favorite songs of parents. It's cool when parents choose and sing TikTok for 400.
In the game "Battle of Generations" the questions are specifically asked in reverse: graduates - about parents, parents - about children. For example, a question about phone models. Adults, most likely, will remember, but do young people know...
And in the "Schoolology" competition, you have to look for logical connections and answer questions. Guess what school subject is encrypted here? The answer is at the end of the article.
– Of the invited artists, I most often work with the magician Dmitry Antonov, the Cuban dancer Pablo Collado, the cover band At the moment dance!, the show ballet "Legends of the North," advises Alexey. - And when the time comes for a lyrical moment, I spend "Soul Karaoke", at the end of which the graduates invite their parents to dance. As a final chord, a video can be made, which is recorded throughout the graduation and quickly mounted at the end of the holiday. nine0003
The main thing at graduation is the time you spend with your children. Let attention to each other become the main part of the program, and our ideas will be useful for mood. Organize everything in advance, and in the spring and summer, according to tradition, we will collect your happy photos from the holidays in a group.
The answer to the riddle about the school subject: Music. Composers are encrypted in the pictures: Tchaikovsky, Strauss and Glinka.
Last call flashmob Grade 11: video, music
Date: May 9, 2015 Author: Elena Category: Graduation 0
In recent years, such an event as a flash mob is gaining more and more popularity. Translated from English, this word means "instant crowd".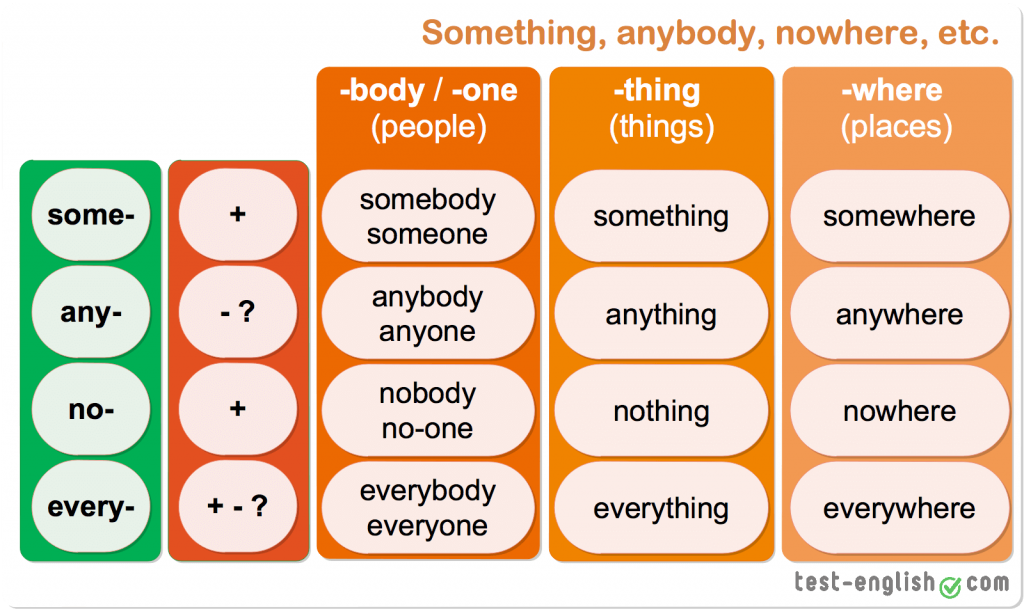 This action involves many people who jointly perform previously planned movements, and then scatter to the sides, as if nothing had happened. To date, such events are held at the last call. If desired, classmates can get together and think about options for holding a flash mob, and we, in turn, will give you some interesting ideas and help organize it! nine0003
How to organize a school flash mob?
Try to find a trainer who would help you come up with dance moves
First you need to think about the idea and theme of the event. Try to plan something light and interesting so that you spend as little time as possible on rehearsals, but at the same time surprise everyone around you with your uniqueness. After that, go to the school administration and give them your script. If everything suits the head of the educational institution, he will definitely allow you to use the site or assembly hall. That's all. Now the main thing is to make a calendar of rehearsals and attract as many like-minded people as possible.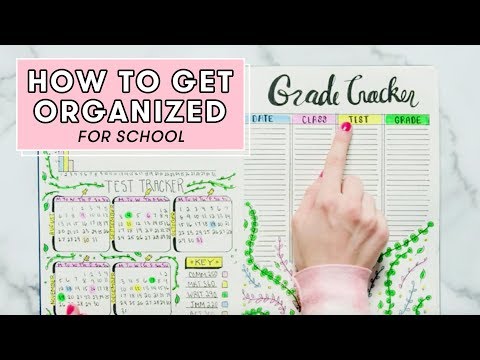 And then - train, train and train again. nine0003
Ideas for a last call flash mob
Quite often, graduates hold interesting and unusual dance performances for the last call, because, as you know, this is the best way to convey the accumulated emotions that you probably want to share before starting to prepare for exams. We offer you several ideas for dance flash mobs, by implementing which you will definitely surprise your parents and the school administration!
Dance of dudes
Beautiful and bright costumes are the main attribute of boogie-woogie dance
Boogie-woogie dudes are an eternal symbol of youthful and full of energy. Bright patterned dresses, plaid shirts and trousers, colorful accessories - believe me, these costumes can create a festive atmosphere. In a similar format, you can hold a flash mob both inside the school and outside it, on the sites.
Buddhist hand dance
Beauty performed by professionals
Remember how teachers, checking homework and not seeing anyone willing to answer, said the following: "Oh, grade 11, as always a forest of hands…" Well, it is time to answer in dance.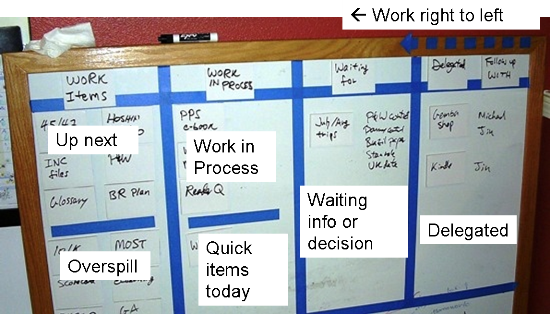 The idea is quite simple: the movements of the dance should resemble the oriental style, when the dancers portray the Buddha - a many-armed deity. nine0075 Stand behind each other so that only the first member of the column is visible. And then improvise and create illusions. Such a flash mob will be very symbolic, since the Buddha is a symbol of enlightenment - his image will become your expression of gratitude to the teachers.
Black and white dance
Ideal costumes for black and white dance
Another spectacular dance called "Black and White" is quite interesting.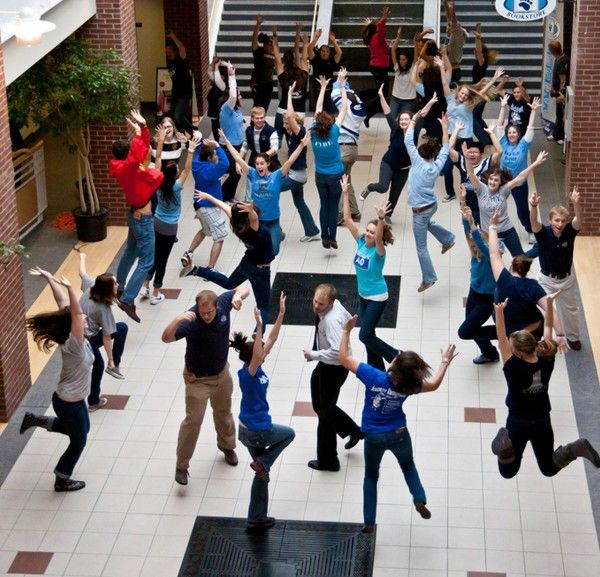 The main highlight in his production is the use of black and white costumes. nine0075 The dancers should line up and huddle very tightly against each other. The dance moves look simple, but the color scheme of the costumes will look so ridiculous that you will literally "tear" the hall. Improvisation in such a flash mob will not be superfluous: try to come up with interesting costume options, background, music, dance elements and tempo.
Class battle
"Dance battle" is quite a popular flash mob even among the smallest ones
Very often in schools classes competed with each other and found out who should get the title of "best".
Well, the time has come when you can have the final dance battle and determine the winner. Choose street style, get ready, and then surprise each other! nine0075 Of course, the organization of such an event cannot be done alone. Teachers, parents and other classes are required to help students and take part in judging. But imagine how interesting the last call will turn out!
"Unexpected turn"
And in a few seconds all the students will come out onto the playground…
The very name of this flash mob briefly describes its essence.
The graduates beautifully dance the waltz, and then, quite unexpectedly, completely different music is turned on, to which the whole school begins to dance. Just imagine the look on the faces of parents and teachers when they see such chaos! nine0003
Dance on the water
Do not forget to prepare a change of clothes for this flash mob
Such a flash mob is ideal for graduates of cities where there are rivers, lakes or seas. For example, you are walking along the promenade, it is already quite warm outside, and suddenly one of the participants runs up to the water and begins to perform dance movements to the music.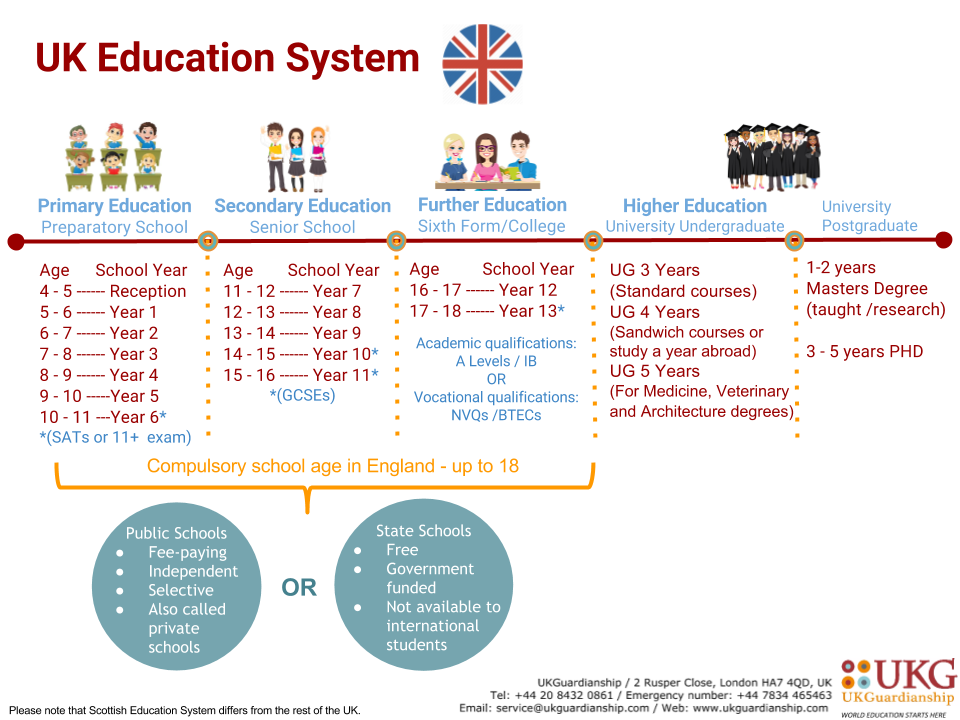 After a while, classmates approach him and all together begin to amaze others.
"Look to the sky"
Participants must stand strictly along the drawn lines
Another quite popular last call flash mob is the so-called "look to the sky". All students stand in a square, after which some students simultaneously take out sheets of A-4 format and lay out numbers or letters with them. At this time, the operator shoots everything on video, which will become part of the graduation film.