How to muzz dance
Dionysus and the Rise of Hardstyle — Sparky
There's something truly special about Hardstyle that I can't quite grasp. It has the ability to bring you from 0 - 100 almost instantaneously. I'm not much of a dancer, but the genre makes me want to muzz around my room. Muzzing is a style of dance developed in Australia that was originally popularized by a deceased bodybuilder named Zyzz. While performing the dance, you plant your legs in the ground, bend your knees, tense your core and arms, and let your upper body become in control and allow your subconscious to do the rest. The movement blends perfectly with Hardstyle as the intense genre operates at a quick tempo of 140-150 BPM and features distorted kick drum sounds, reverse bass, screeches (which are discordant synth sounds), and an abundance of vocal samples. While muzzing, dancers try to hit each beat with their movements. It seems a little obscure at first, but when you start to understand Zyzz's motto about "living life to the fullest" others' opinions don't matter anymore.
Apart from muzzing, Zyzz spent his time creating forum posts and uploading multiple videos to youtube; stemming back all the way from 2007. 
Zyzz slowly gained a cult following, whilst marketing phrases like "you miring, brah?" and "mog." These terms are powerful as they fully represent what he stands for. When people give him weird glares, he doesn't let them affect him and puts the tension back on them by stating "you miring, brah?" In turn, making them feel weird in a sense for even judging him in the first place. His viewers watched in awe as he grew from a skinny physique to a shredded "Greek God" as he referred to himself. He created motivational videos and inspired many to become more disciplined, enjoy life, and of course, go to the gym. He'd scream: "You gotta not give a f*ck. Because that's what Zyzz c*nts do. None of this sad c*nt sh*t. We're all going to make it brah, that's it. That's what the revolution is.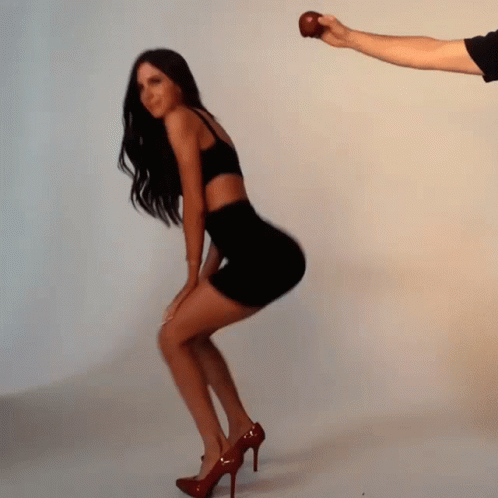 " He became a staple in the lifting community. He encouraged others not to fall victim to heartbreaks, and to work on and be themselves. He is not only remembered through his unforgettable ego, but, he is remembered by way of Hardstyle - which he would overlay on top of his videos and muzz and shuffle to at raves. 
On August 14th, 2015 a bodybuilder born in Estonia named David Laid uploaded what is now the most viewed transformation video on youtube reaching forty-five million views. David used the song "You're My Angel," by Styles and Breeze mixed by Midnight which has now garnered millions of views and it's honestly hard to make it through the song without getting chills. It's a masterpiece: the reverb on the vocals, build-up and exhilarating bass drop, everything. Furthermore, when viewers searched for the song's name, the search engine brought them to Zyzz's videos as he had uploaded multiple clips dancing to the song which led to more and more "sickk*nts.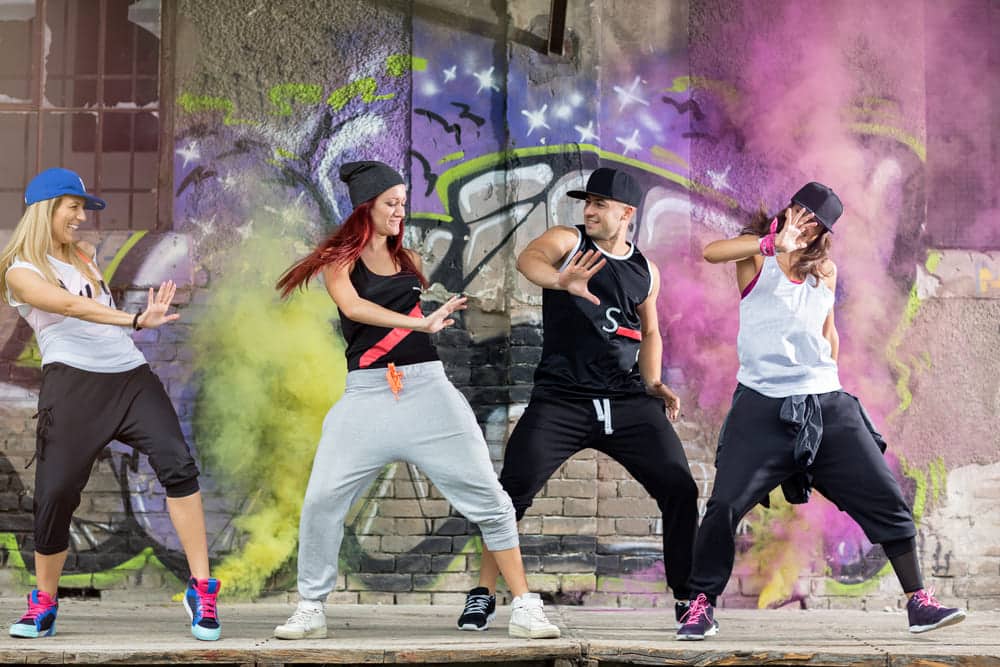 " 
Moreover, David portrayed to viewers that it was feasible to drastically improve physical "aesthetics" through dedication and discipline. At the start of his journey, he had a near-ectomorph body composition and by the end, he looked comparable to Zeus. Viewers were not only hooked on David's proportions but they were fascinated by the background song. I'm sure the song made them think: "who knows, maybe I'll make it to Mount Olympus someday?" Besides the point, It was a refreshing breath of air to finally hear Hardstyle again after the unexpected passing of Zyzz in 2011. 
It is also worth noting that the first appearances of Hardstyle are traced back to the Netherlands and Belgium. With its origins being in Belgium, it is only natural that Hardstyle was being played at raves right? Wrong. Tomorrowland, which is the largest electronic music festival in the world, happens to be based in Belgium. The festival strings back to 2005, however, Hardstyle didn't make an appearance until Zatox played a couple of Hardstyle tracks during his performance in 2016.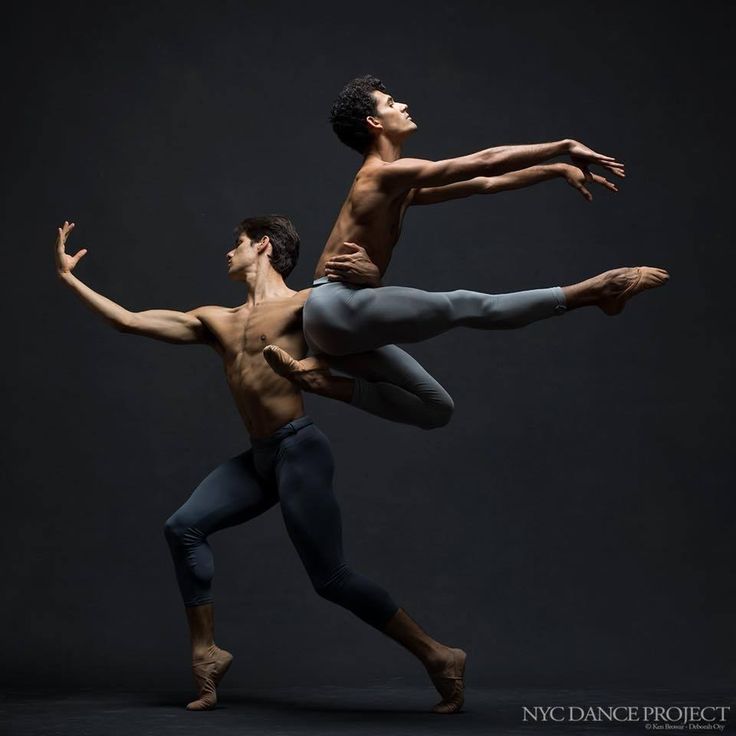 It wasn't until Tomorrowland 2017 when Belgian DJ Coone and Norwegian duo Da Tweekaz performed. The two each had their own hourlong sets which they dedicated solely to Hardstyle. It was the break the genre finally needed. The crowd went wild, and the rest was history. They needed more. In the midst of the chaotic scramble to find upcoming talented Hardstyle producers, all eyes turned on a seasoned-Hardstyle producer named Ran-D from the Netherlands. 
Ran-D started producing Hardstyle in 2002 and throughout the years, he had slowly been catching eyes, however, after the release of "Zombie" it was over. Not only did Ran-D assemble the beat, but he also sang the vocals, which were a reiteration of the original top-charting "Zombie" song by The Cranberries. Ran-D is full of pure talent as he infamously chants the verses to a large portion of his songs including "Living for the Moment," "Better on the Other Side," "Rebirth," and more.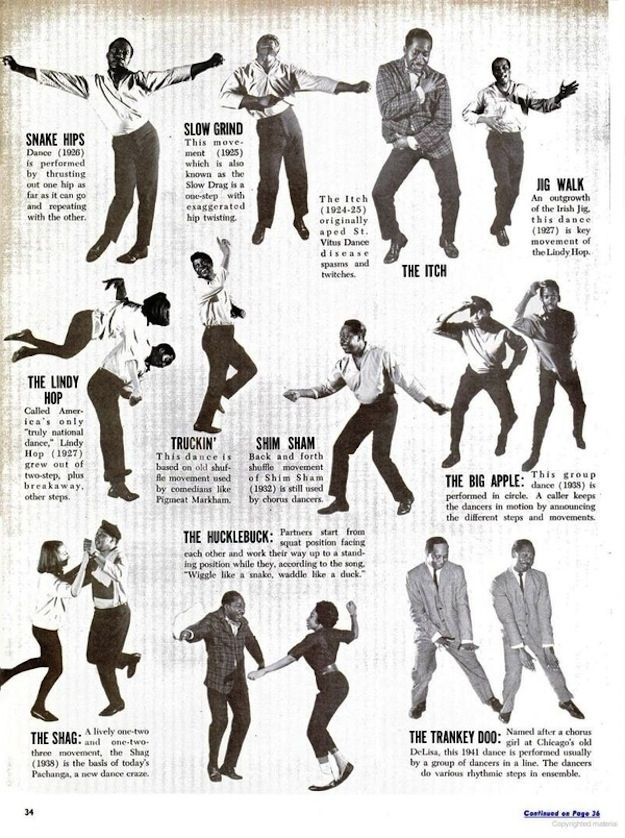 2018 was overall a groundbreaking year for Ran-D as he also released "Hurricane," which ended up winning #1 Hardstyle track of the year by Q-Dance, a main organizer for most Hardstyle-related events. The single sampled James Last and Gheorghe Zamfir's "The Lonely Shepherd." 
During the whole Tiktok craze over quarantine, many lifters found themselves extremely demotivated. Spending monotonous time on Tiktok and Youtube, many users found themselves stumbling on influencers such as Soosh, James English, Lexx Little, Zack Jennings, Gabe Deutsch, Anthony Montello, etc. Each of these creators largely contributed to Hardstyle's recent spread, as they utilized these songs in the bulk of their videos and Tiktoks. Many influencers also got sick of the restrictions in the United States, and traveled to gyms in countries such as the United Arab Emirates where they would work out in gyms in Dubai with no limitations.
This allowed them to continue to create videos and content for viewers where they would continue to put Hardstyle songs over the videos which contributed to the spread of Hardstyle. Comments such as "where is this song from" flooded comment sections. 
Tiktok fitness influencers started using Hardstyle sounds behind their content, which amassed millions of views. Tiktokers also reintroduced terms such as "mog," "sickk*nt," "sadk*nt," and "you mirin?" which dated back to Zyzz's prevalence in the dawn of what is now known as the fitness industry. Not only were these phrases resurfacing, but Zyzz himself was gaining recognition. Old clips of him reemerged all over Tiktok - encouraging viewers to do what they want and not give a f*ck.
Furthermore, It wouldn't be a proper Hardstyle article without mentioning Tevvez and Dionysus a.k.a "BabyZyzz" or Caleb's dominance in the Hardstyle scene. Tevvez is one of the most consistent artists of the Hardstyle wave, with numerous hits such as my personal favorite "Glimmer of Hope," which encompasses a subtle build-up with a euphoric drop.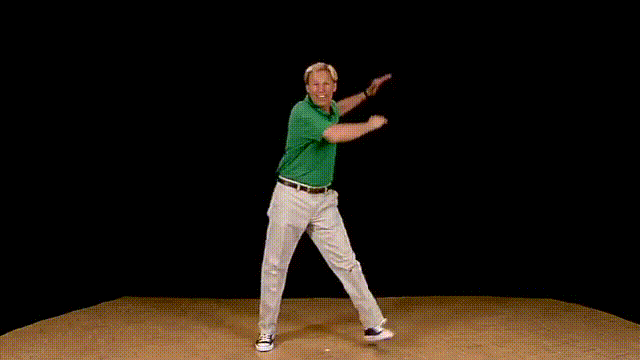 I've never failed a PR in the gym listening to it. Zyzz was a clear inspiration to Tevvez, as he has "Zyzz" written in the majority of the song titles within his discography on youtube. Additionally, Tevvez surprisingly doesn't use too many samples, whereas most Hardstyle mixes nowadays have a diverse assortment of samples. For example, two of my favorite mixes such as Exhale's bootleg of "The Show Must Go on" by Queen and The Viper and Endymion's "How Long" which samples "Otherside" by the Red Hot Chili Peppers. 
Dionysus is named after a God in Greek mythology and is also a play on Zyzz's original claims calling himself a Greek God and encouraging others to become a Greek God. Dionysus accumulated large growth by dedicating his Tiktok page to Zyzz.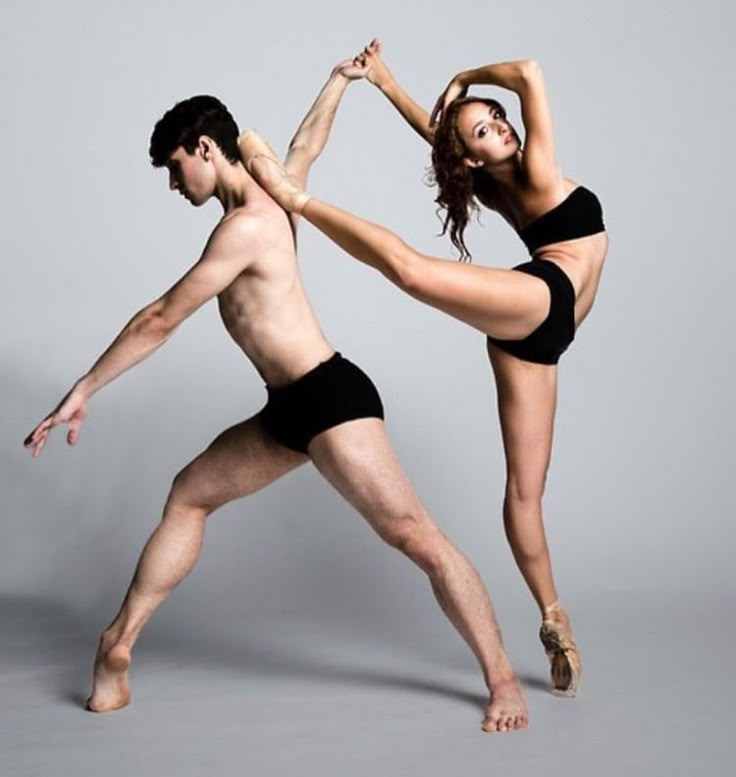 At first, he posted videos with old clips of Zyzz posing and muzzing with his own Hardstyle tracks in the background. His first few songs including "Everytime We Touch," "Now You're Gone" and "Home" immediately caught traction on the platform, and were held on a high-pedestal around the gym community. In fact, "Home" was one of the first Hardstyle tracks I listened to while lifting, and let me tell you - listening to the mix accompanied with my pre-workout felt like I was on meth. Since Dionysus has created a plethora of other intricate beats that feature his unique sound. You can always tell when it's a Dionysus beat by the initial "It's Baby F*cking Zyzz" producer tag, og-EDM influence, and heavy kick patterns. These tracks genuinely make you feel on top of the world. It's almost as if they are immortalizing Zyzz's legacy and they give you a boost of adrenaline.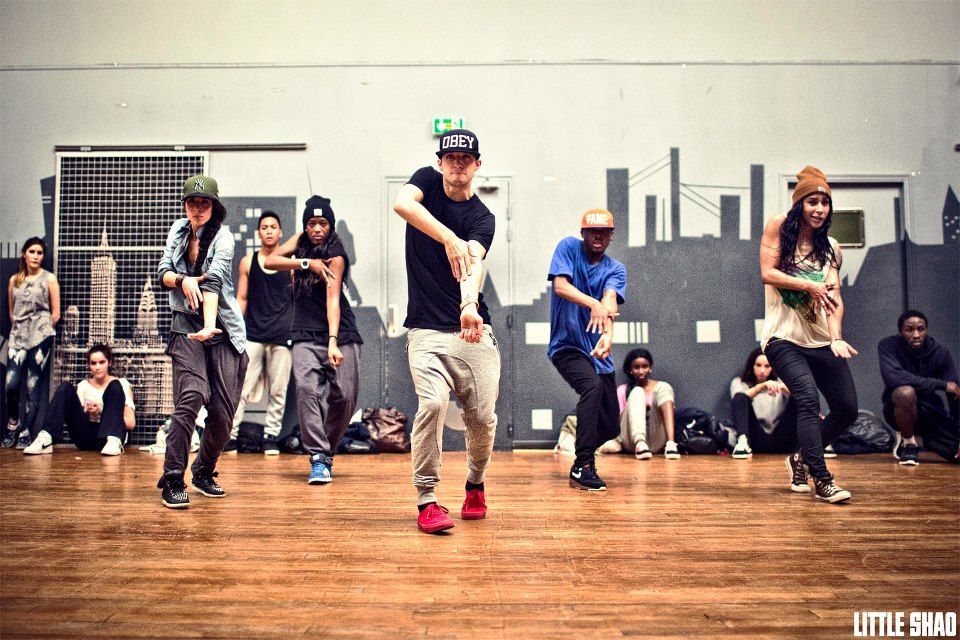 At first, you may find these songs a little overwhelming, however, that feeling will quickly turn into fascination through the rapid-fire, almost utopian-like sound. If you haven't yet listened, I strongly encourage you to tune into what Dionysus has to offer. 
Check out the interview below and be sure to follow Caleb @BabyZyzz on Instagram and @Baby.Zyzz on Tiktok and listen to his new release "Clen" featuring Yosuf out now on all platforms.

How did you get into producing Hardstyle?

I've actually always liked Hardstyle ever since I was little. I used to watch all the Melbourne shuffle compilations when I was like six or seven. One day I was working on music (at the time I was a dubstep dj) and was trying to make an "Everytime We Touch" remix. I was just messing around and made a Lil Texas beat just joking around, slowed it down a little, and realized that I could make it into a bootleg.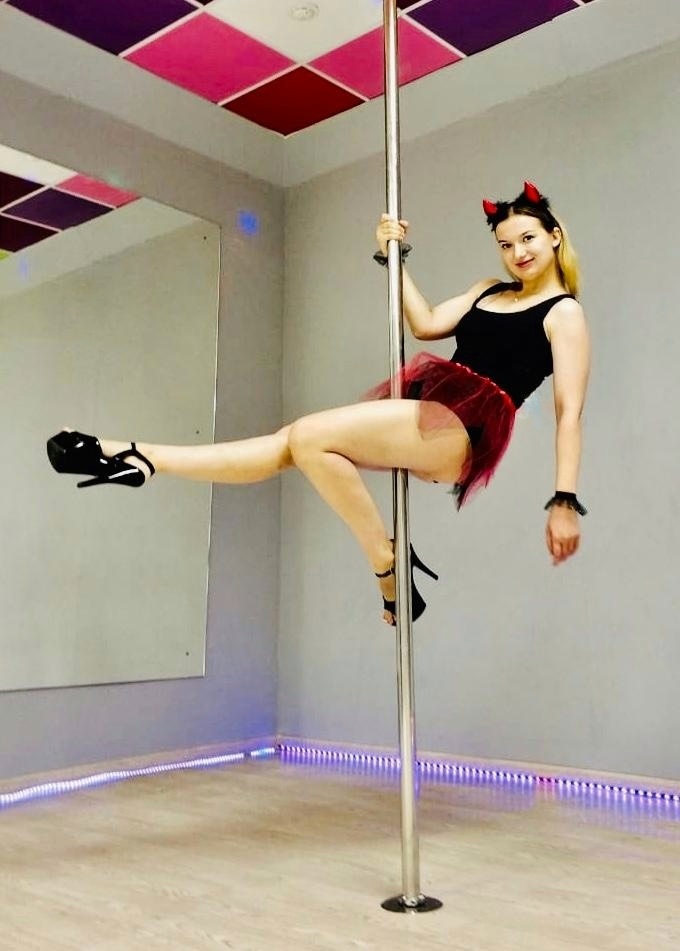 I then made a quarter of the bootleg and didn't touch it for another three, four months. I started joining a bunch of Snapchat group chats from Tiktok and was surrounded by more people who liked Hardstyle so I started listening to Hardstyle again. I sent the little bit of the "Everytime We Touch" bootleg that I had to one of the group chats that I was in and there was this one kid named Andrew who was hassling me about finishing it. He stayed on top of my *ss for three days until I finished the entire song. I released it, posted it on Tiktok, and it blew up immediately.
Everyone wanted another one so I released the "Now You're Gone" bootleg which is a mix of "Now You're Gone" and "Boten Anna" by Basshunter, mixed into Hardstyle. Once again the song blew up, not as much as "Everytime We Touch," but the people loved it. Then I realized that I could bring back the old EDM that I like to call the good ole days.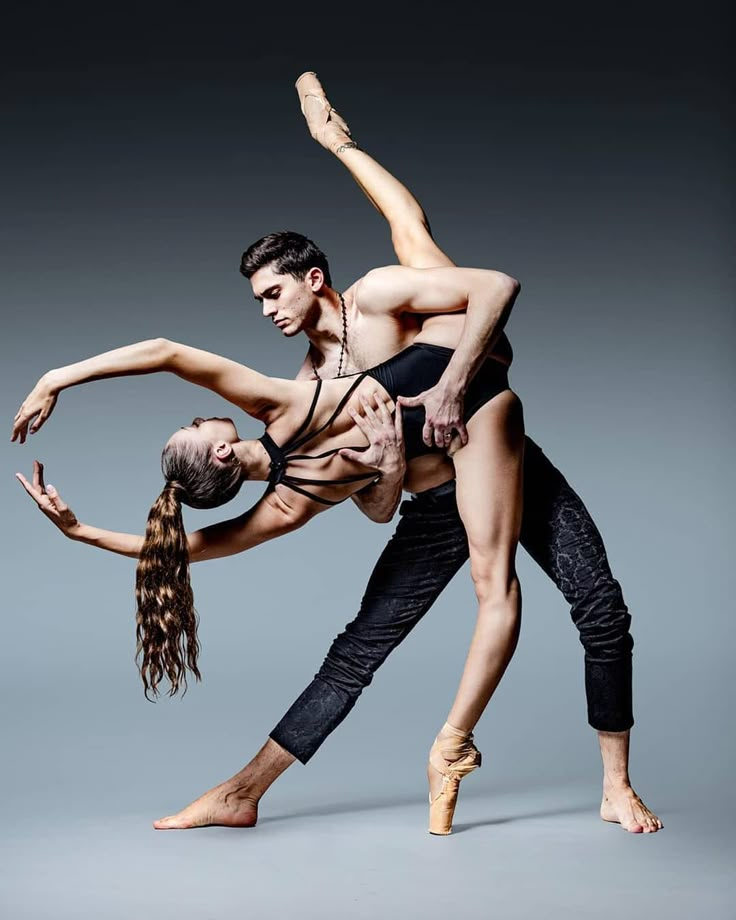 Back when EDM was at its peak around 2010. I then set a goal to bring that style of music back with a touch of Hardstyle. For the next song, I didn't want to do another bootleg and I had to think about the future of my career and how I was really going to get out there. I needed to show the world what I could really do. I then released "Home" and the rest is history.
For those who don't know: What are the main components to your Hardstyle beats?
You got the kick that drives the bass, the tok (I double layer mine) which brings out the genre and movement into the song, and the melody which gives you the feel of what the song means to somebody. You have different chord progressions that can make it euphoric, upbeat, evil, dark, or emotional. I personally listen to my songs all the way through repeatedly when making them and probably spend thousands of minutes just listening to the song; not even making it because everything has to flow perfectly.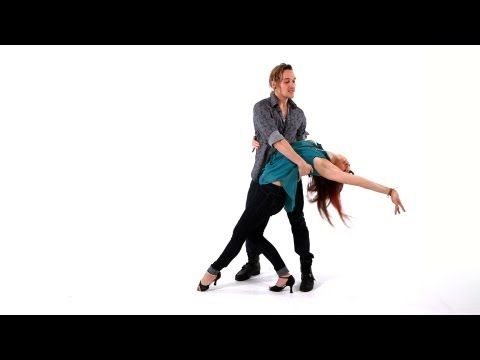 If it doesn't flow the way I want it to or how I envisioned it, I won't release it.
I usually set two weeks out of the month to rest from music so I have a fresh mind whenever it's time to get ready to release another song. So every month it's about 2 or 3 weeks off unless I'm feeling a lot of inspiration or have some big goals that I want to accomplish. My mental health has to come before producing because without good mental health I won't be in the right mindset to make a quality song.

How has Zyzz impacted your journey?
A lot of people think I idolize Zyzz which isn't the case at all. I was just in a very dark place in my life where I couldn't figure out who I was or even what my purpose was. I was really lost. I hated life. I became depressed. I had no self confidence until one day I came across a video of Zyzz. It was a video of him just dancing in front of his computer and I instantly wanted to find out who the guy was because that was the type of sh*t that I would do.
I watched his videos and at first didn't really understand it, but I got stuck watching it because I related so much to him as a person. I stayed up all night until I think 4 in the morning and knew that I didn't want to be sad anymore, I realized that I was living life wrong. I had full control over my life and what became this prison for me I was finally able to break out of my box which I hadn't been able to do in a long time. I found myself again. I was confident and I wanted to live life the way I wanted, I didn't give a f*ck what anybody else thought. I wanted to live the best life I could live. I want to spread Zyzz's story because I know it can help out others the way it helped me. So like I said I don't idolize Zyzz, I just look up to him. 
It's like a basketball player looking up to Kobe or MJ. Or a boxer looking up to Muhammad Ali. Or a baseball player looking up to Derek Jeter, Jackie Robinson, Babe Ruth. It's no different. I just believe Zyzz doesn't get the recognition he deserves like the rest of these athletes do.
Who are your inspirations?

Zyzz is an inspiration of mine and a reminder that life is what you make it. If you choose to live a sh*tty life it's nobody else's fault, but yours. I started Baby Zyzz because I saw myself in Zyzz and I knew other people would as well. I just wanted to spread his message because of how much it's impacted my life. His videos brought me out of depression, they showed me how to have confidence again, they made me believe in myself, it made me have hope. Zyzz himself inspired me to quit my 9-5 and if I never quit that job and started focusing on bodybuilding, music, and social media, who knows where I would be today. I'm also inspired by those who are living a more ambitious life than I am.
What can we expect in the future?'

One day Baby Zyzz will have to go away, it'll stay as a nickname, but I want to be known for who I am.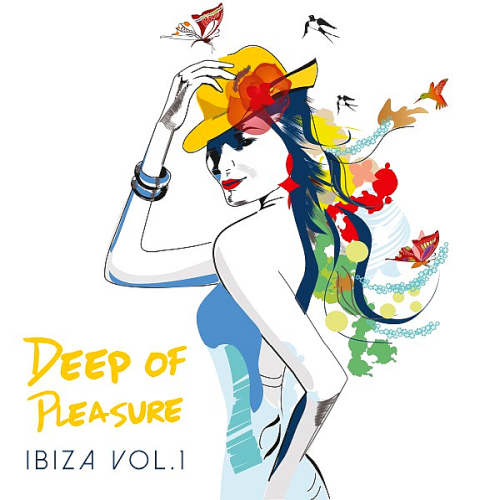 My intention wasn't ever to blow up like the way I did. I was just a skinny kid who found an OG username and wanted to spread the legacy. I'll always post the same sh*t and I'll never change. The only thing that'll really change is the name. Zyzz was strong about being who we truly are and living the life we've always dreamed of. I've always wanted to be a DJ touring all around the world. I have to start my own legacy.
Written By Eli Grehn
Muzz on Location Sessions at ADE presented by The DJ Sessions 10/19/22
Muzz on Location Sessions at ADE presented by The DJ Sessions 10/19/22
About Muzz –
MUZZ is rapidly rising to the very highest tier of British dance acts, whether it's online with his inventive virtual reality worlds and extremely loyal fanbase, or live as one of the new wave of dance music headliners across the world's largest festivals and hard-ticket clubs across the globe – all without deliberately taming his intense energy.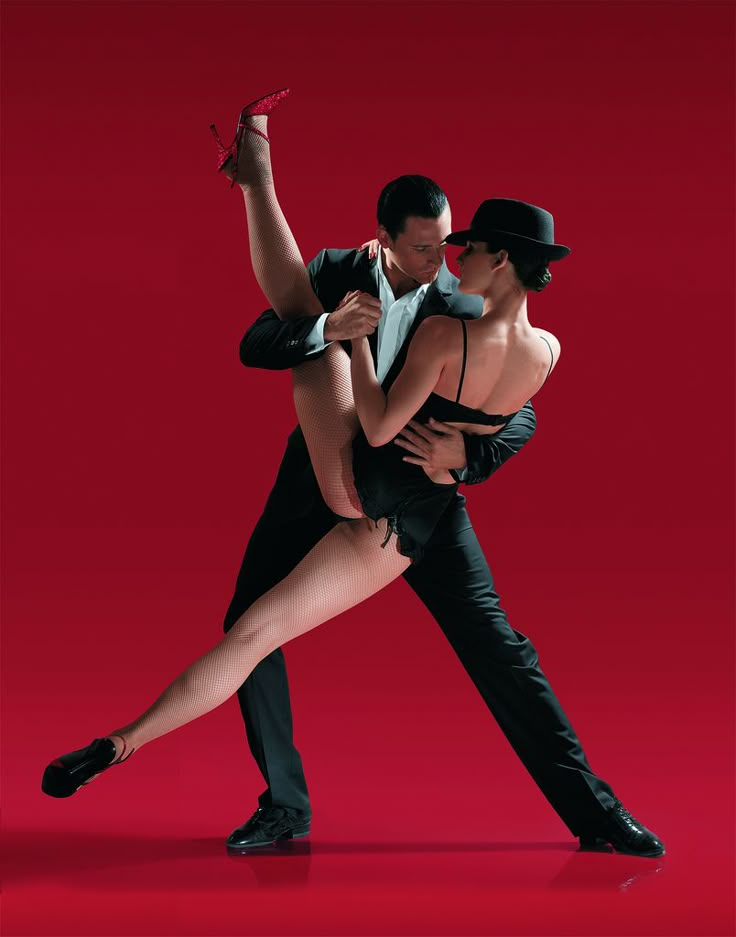 The sound of MUZZ is clearly defined by rich, thought-provoking, and compelling storytelling and futuristic world-building with both his music and his visuals.
Despite the world in turmoil, 2020 was a phenomenal year for MUZZ. His critically acclaimed debut album 'The Promised Land' peaked at number 2 on the US Dance Album Charts, and reached the top 40s in the UK, as well as several nominations in British music awards including 'Best Album' & 'Best Track'. The album was debuted with a massive live audiovisual spectacle with a full band and guest performances, making its way on the front page of Twitch and gathering over half a million viewers on the same night.
Since the genesis of his career, MUZZ has released over 70 tracks across 9 different record labels (including Monstercat & BMG), collaborated with dance music icons Pendulum & Celldweller, toured extensively across 18 different countries, including hard ticket tours in Australia, New Zealand & Asia and has been featured on several AAA video game and movie titles including Fortnite, Fast & Furious, Watch Dogs, Need For Speed, Rocket League & Beat Sabre.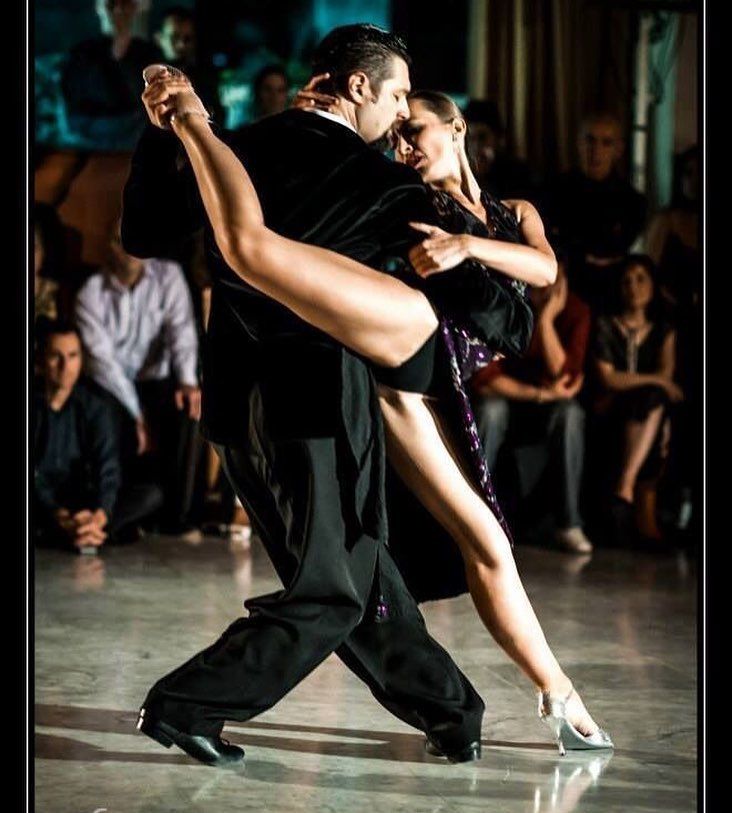 About The DJ Sessions –
"The DJ Sessions" is a Twitch/Mixcloud "Featured Partner" live streaming/podcast series featuring electronic music DJ's/Producers via live mixes/interviews and streamed/distributed to a global audience. TheDJSessions.com
The series constantly places in the "Top Ten" on Twitch Music and the "Top Five" in the "Electronic Music", "DJ", "Dance Music" categories. TDJS is rated in the Top 0.11% of live streaming shows on Twitch out of millions of live streamers.
It has also been recognized by Apple twice as a "New and Noteworthy" podcast and featured three times in the Apple Music Store video podcast section. UStream and Livestream have also listed the series as a "Featured" stream on their platforms since its inception.
The series is also streamed live to multiple other platforms and hosted on several podcast sites. It has a combined live streaming/podcast audience is over 125,000 viewers per week.
With over 2,400 episodes produced over the last 12 years "The DJ Sessions" has featured international artists such as: BT, Youngr, Sevenn, Wuki, Scott Slyter, Simply City, Micke, Netsky, Rich DietZ, Bexxie, Boris, MJ Cole, Flipside, Skeeter, Bissen, Katie Chonacas, Hollaphonic, Lady Waks, Arty/Alpha 9, Miri Ben-Ari, DJ Ruby, DJ Colette, Nima Gorji, Kaspar Tasane, Andy Caldwell, Party Shirt, Plastik Funk, ENDO, John Tejada, Hoss, DJ Sash U, Arkley, Bee Bee, Cozmic Cat, Superstar DJ Keoki, Crystal Waters, Swedish Egil, Martin Eyerer, Dezarate, Maddy O'Neal, Sonic Union, Lea Luna, Belle Humble, Marc Marzenit, AthenaLuv, Maximillian, Inkfish, Kidd Mike, Michael Anthony, They Kiss, Downupright, Harry "the Bigdog" Jamison, DJ Tiger, DJ Aleksandra, 22Bullets, Carlo Astuti, Mr Jammer, Kevin Krissen, Amir Sharara, Coke Beats, Danny Darko, DJ Platurn, Tyler Stone, Chris Coco, Purple Fly, Dan Marciano, Johan Blende, Amber Long, Robot Koch, Robert Babicz, KHAG3, Elohim, Hausman, Jaxx & Vega, Yves V, Ayokay, Leandro Da Silva, The Space Brothers, Jarod Glawe, Jens Lissat, Lotus, Beard-o-Bees, Luke the Knife, Alex Bau, Arroyo Low, Camo & Crooked, ANG, Amon Tobin, Voicians, Florian Kruse, Dave Summit, Bingo Players, Coke Beats, MiMOSA, Drasen, Yves LaRock, Ray Okpara, Lindsey Stirling, Mako, Distinct, Still Life, Saint Kidyaki, Brothers, Heiko Laux, Retroid, Piem, Tocadisco, Nakadia, Protoculture, Sebastian Bronk, Toronto is Broken, Teddy Cream, Mizeyesis, Simon Patterson, Morgan Page, Jes, Cut Chemist, The Him, Judge Jules, DubFX, Thievery Corporation, SNBRN, Bjorn Akesson, Alchimyst, Sander Van Dorn, Rudosa, Hollaphonic, DJs From Mars, GAWP, Somna, David Morales, Roxanne, JB & Scooba, Spektral, Kissy Sell Out, Massimo Vivona, Moullinex, Futuristic Polar Bears, ManyFew, Joe Stone, Reboot, Truncate, Scotty Boy, Doctor Nieman, Jody Wisternoff, Thousand Fingers, Benny Bennasi, Dance Loud, Christopher Lawrence, Oliver Twizt, Ricardo Torres, Patricia Baloge, Alex Harrington, 4 Strings, Sunshine Jones, Elite Force, Revolvr, Kenneth Thomas, Paul Oakenfold, George Acosta, Reid Speed, TyDi, Donald Glaude, Jimbo, Ricardo Torres, Hotel Garuda, Bryn Liedl, Rodg, Kems, Mr.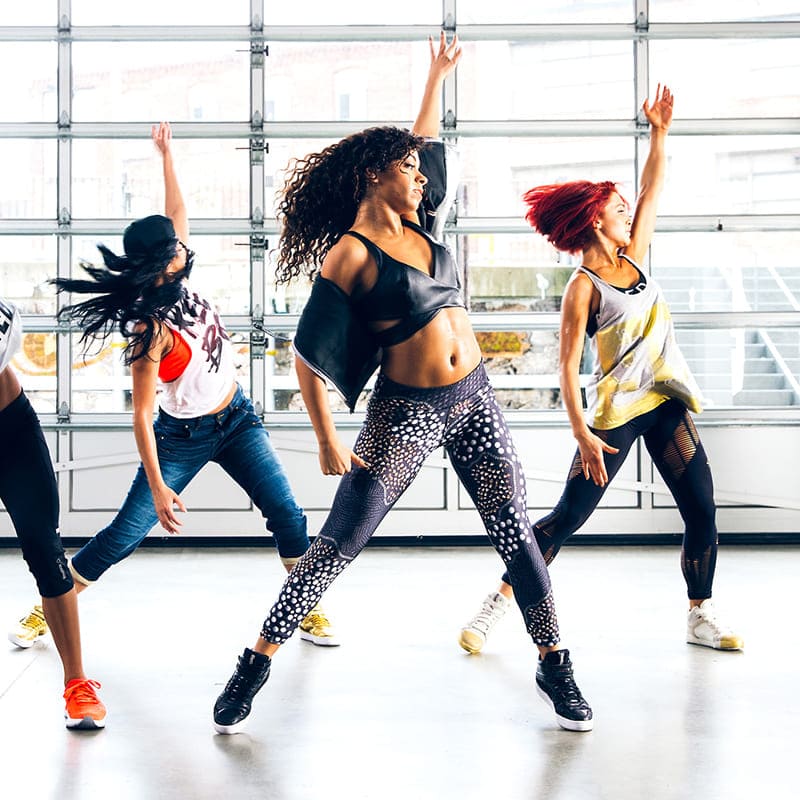 Sam, Steve Aoki, Funtcase, Dirtyloud, Marco Bailey, Dirtmonkey, The Crystal Method, Beltek, Darin Epsilon, Kyau & Albert, Kutski, Vaski, Moguai, Blackliquid, Sunny Lax, Matt Darey, and many more.
In addition to featuring international artists TDJS focuses on local talent based on the US West Coast. Hundreds of local DJ's have been featured on the show along with top industry professionals.
We have recently launched v3.1 our website that now features our current live streams/past episodes in a much more user-friendly mobile/social environment. In addition to the new site, there is a mobile app (Apple/Android) and VR Nightclubs (Oculus).
About The DJ Sessions Event Services –
TDJSES is a WA State Non-profit charitable organization that's main purpose is to provide music, art, fashion, dance, and entertainment to local and regional communities via events and video production programming distributed via live and archival viewing.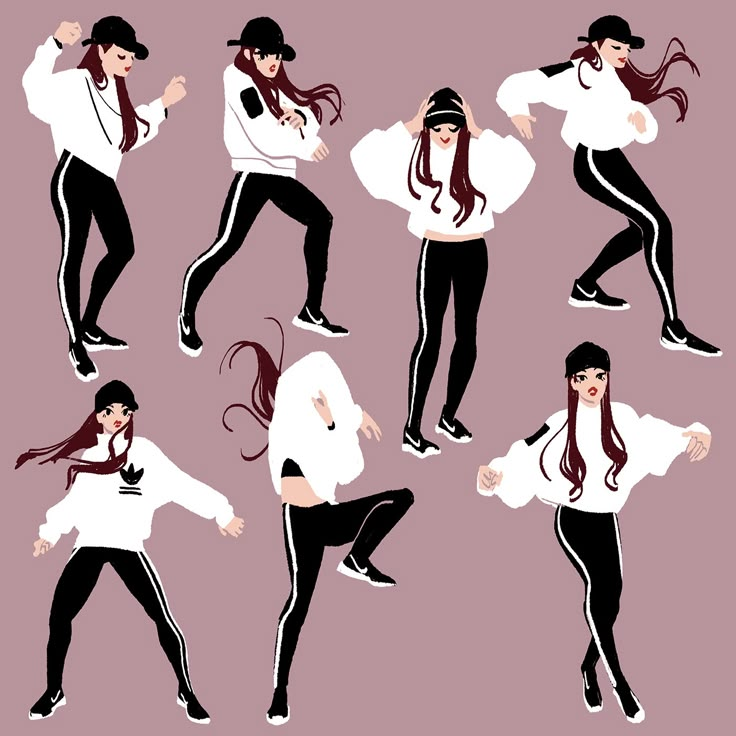 For all press inquiries regarding "The DJ Sessions", or to schedule an interview with Darran Bruce, please contact us at info@thedjsessions.
In the face with a kettle (with video)




software Muzzle with a teapot

The hippo has no waist,
The hippo has no waist.
The hippo has no waist,
He can't dance.
They hit him in the face with a kettle,
And a samovar, and a soldering iron,
Then with a bucket and again with a kettle
And they taught me how to dance.

And the giraffe has a long neck,
And the giraffe has a long neck.
And the giraffe has a long neck,
He can't eat weed.
They hit him in the face with a kettle,
And a samovar, and a soldering iron,
Then with a bucket and again with a kettle
And taught to eat weed.

And the cow's lips are in a bow,
And the cow's lips are like a bow.
And the milkmaid's lips are in a bow,
You can't kiss her.
And we hit her in the face with a teapot,
And a samovar, and a soldering iron,
Then with a bucket and again with a kettle
And taught to kiss.

And the taxi driver has a cheeky face,
And the taxi driver has a cheeky face.
And the taxi driver has a cheeky face,
He does not know how to give back,
And we hit him in the face with a teapot,
And a samovar, and a soldering iron,
Then with a bucket and again with a kettle
And taught to give back.

A student has a session soon,
And the student has a session soon.
And the student has a session soon,
And he doesn't know anything.
And we hit him in the face with a teapot,
And a samovar, and a soldering iron,
Then with a bucket and again with a kettle,
But they didn't achieve anything.

We sang a song to you, friends,
We, friends, sang a song to you.
We, friends, sang a song to you,
So isn't it time for us to take off.
And then we are in the face with a teapot,
And a samovar, and a soldering iron,
Then with a bucket and again with a kettle,
Don't let people sleep!

Songs of our yard / Ed. N. V. Belov. Minsk: Modern writer, 2003. - (Golden Collection).


Performance by Eleonora Filina, program "Ships entered our harbor", channel", 05/16/2010:

OPTIONS (2)

1. Hippo has no waist…

Hippo has no waist,
The hippo has no waist,
The hippo has no waist,
He doesn't know how to hug.

He was beaten in the face with a kettle,
They hit him in the face with a kettle,
He was beaten in the face with a kettle
And taught to hug.

And the giraffe has a long neck,
And the giraffe has a long neck,
And the giraffe has a long neck,
He can't dance.

He was beaten in the face with a kettle,
They hit him in the face with a kettle,
He was beaten in the face with a kettle
And they taught me how to dance.

The crocodile has a flat muzzle,
The crocodile has a flat muzzle,
The crocodile has a flat muzzle,
He doesn't know how to kiss.

He was beaten in the face with a kettle,
They hit him in the face with a kettle,
He was beaten in the face with a kettle
And taught to kiss.

Those who wish can continue indefinitely!

But I won't put away my suitcase! Songs for student, school, yard / Comp. Marina Baranova. - M.: Eksmo, 2006.

2.

Date: Fri, 20 Nov 1998
From: Mykola Cherjoshyn [email protected]

Hello Pavel!

I enjoyed browsing your pages of student folklore and decided to share my memories of my student years.

And this is what I remembered:

I didn't find it on these pages.

And the dean has no conscience (3 times),
He doesn't want to let us go.
They hit him in the face with a kettle,
And a samovar, and a soldering iron,
And iron, and washbasin,
And taught to let go.

And the Komsomol organizer has long arms (3 times),
He loves to put them everywhere.
They hit him in the face with a kettle,
And a samovar, and a soldering iron,
And iron, and washbasin,
And weaned them to poke.

A monkey has lips with a bow (3),
You can't kiss her.
She was beaten in the face with a kettle,
And a samovar, and a soldering iron,
And iron, and washbasin,
And taught to kiss.

And we are all well done (3)
We didn't know how to kiss.
We were all beaten in the face with a kettle,
And a samovar, and a soldering iron,
And iron, and washbasin,
And taught to kiss.


Alexander Semchev: "I'm thinking about a lift. The muzzle is like that of a bulldog"
life.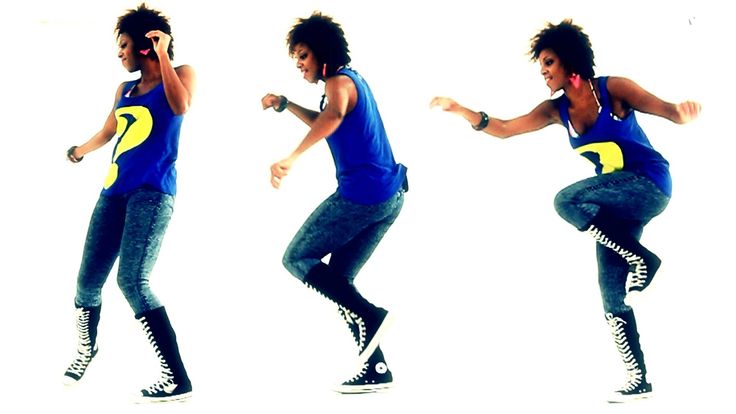 And sometimes I even envy someone else's success. This feeling has become an incentive to work on yourself.
April 16, 2019 22:35139 812
"I don't even dream of a family. Of course, anything can happen... But it is important who is around. I am very afraid of betrayal"
Source:

PhotoXPress.ru
Now Semchev still plays in the theater and acts in films. Has your attitude changed with age? On the eve of the anniversary - on April 16, the artist will turn 50 years old - he revealed the secret to whom he trusts his main secrets.
"Costumes were altered four times"
Alexander must have broken his head, how to note?
Honestly, I don't plan to, and I'll be busy. I relate to the date without trepidation, completely indifferent. Although, they say, after fifty everything is just beginning. I realize that more than half of my life has passed, we are not getting younger...
But we are losing weight! Recently I was surprised by how abruptly I lost 40 kilograms…
I feel much more comfortable this way.
Breakdowns do not happen, because the stomach has decreased, bulimic attacks are over. Recently went to the gym. The manager, my friend, suggests exercises. Most often I run on the track, swim, and instead of iron I prefer an expander. True, I have not quit smoking, but I am trying ...
Has the wardrobe been updated?
I am thinking of donating my old clothes to the temple, and theatrical costumes are being altered for the fourth time. I used to wear the 72nd size, but now - 58-60. Now I can go to branded stores. I don't like flashy style, it's better to be restrained and discreet. But we, dramatic artists, are not rich people, we always look at money.
Are you on a tight budget?
Yes, every month I figure out what I need - groceries, gasoline, the Internet, a T-shirt, drinking water, preferably not from the tap, sometimes I allow myself trips. There are also savings. How without them? The profession of an actor is as follows: today it is dense, and tomorrow it is empty.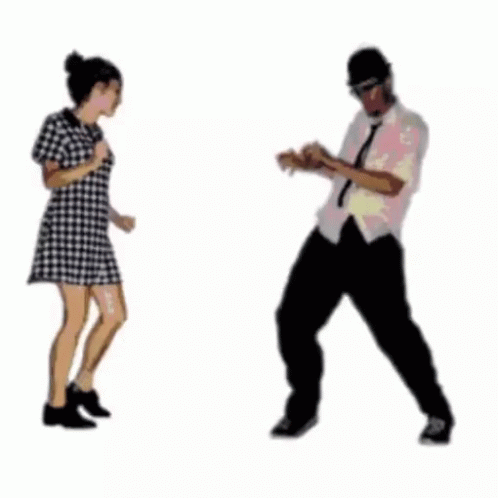 Of course, I would like more money... But how? Open a restaurant? I would love to feed people, but there are risks, you need to calculate everything correctly. Write a book on diet? There are a lot of losing weight around, and it's not mine.
But surely after such a transformation there were more job offers?
No. But man lives in hope. I think the roles will be different. After all, I was used for a smile, the fullness adds to the comic. I'm an omnivore, I think it's easy to create a decent candy out of any shit.
The actor has never been ashamed of his fullness. On the contrary, it has become his calling card
Source:

UPG/PhotoXPress.ru
Do women pay more attention?
Not really. The skin sags, the muzzle becomes bulldog. Willy-nilly, I think about a circular tightening. Look how many men inject Botox, implant gold threads and are ready to agree even to the devil in a mortar. In everything you need a measure, you need to grow old smartly.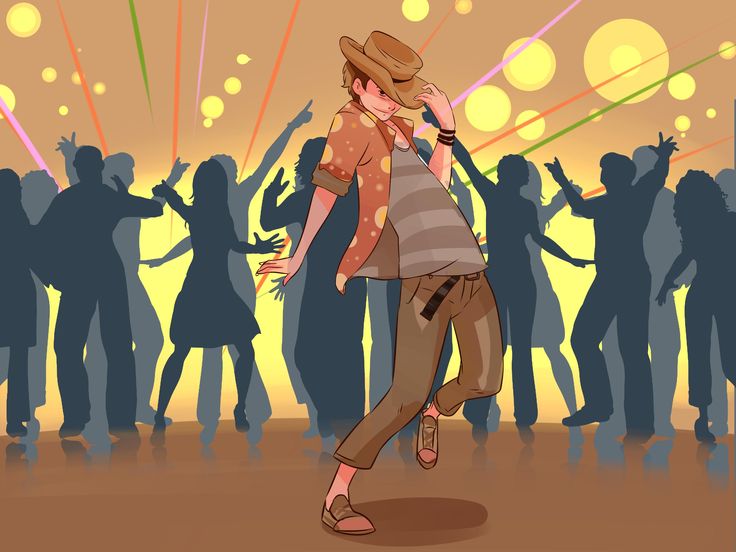 Time will tell if I will see a surgeon. Depends on the demand at work, on women ... I probably would have lived like that. I hope for the regeneration of the skin: maybe it will tighten itself. Although already launched!
Don't lie, you have always been successful with the opposite sex!
Yes, some people noticed charm and humor in me, others - self-irony. I remember, on the Old New Year, I went to the bikers "Night Wolves" and went to the dance floor. It is difficult for a full person to move, but here he lost weight and calmly catch the rhythm. Yes, the skill remains. A lady came up and wished ... first of all, roles. Here, I think, and thank God, what a fine fellow!
"I'm a cotton daddy"
Didn't you turn into a housewife because of your single life?
I have a housekeeper, Irina. It has been helping out for many years, one visit costs from three thousand. I wash the dishes myself or throw them into a special machine.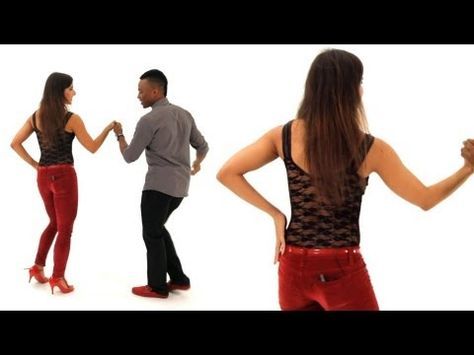 I like to stand at the stove when there is inspiration. Even switched to cast iron cookware and oven.
Great! What specialties are available?
I recently baked a cabbage pie for the first time. I cook the first one, I make a potato casserole with mushrooms, I plan to master chicken tobacco. I don't carry food with me to work in the theater. It's a very good diner!
Semchev confesses: "Having lost weight, he began to dance better." With Mikhail Porechenkov after the premiere in 2003
Source:

PhotoXPress.ru
Is it true that when you get angry, you turn into a monster?
Probably not angry, but lamenting. Even sometimes I become a grump. Hmm, these are already some old man's manners ... The main thing is not to bring to a white heat. And then, Great Lent is coming, there are a lot of temptations, you need to restrain yourself.
Do you comply? Suddenly...
I am a seeker of God.
I go to church infrequently, but I try to correct the situation, because religion and knowledge are a real storehouse of wisdom. I advise many people to read the Gospels. Yes, even prayers ... I was brought up as a pioneer, a member of the Komsomol, then it was considered shameful to visit the temple. I changed my mind three years ago. The moment of church singing, the service, faces, candles fascinate. I turn to God for health, patience... The main thing is not to be lazy!
Do you have a confessor?
I faced a dilemma of whom to turn to - a priest or a psychotherapist. I chose the first option, I did not regret it. But the confessor is different for the confessor: one will help with prayer, the other with the right word.
They also said that friends often use your trust...
Unfortunately, now they are gone, they have already been buried. These were guys from childhood, youth. One was killed, the second drank himself, the third died in a dream .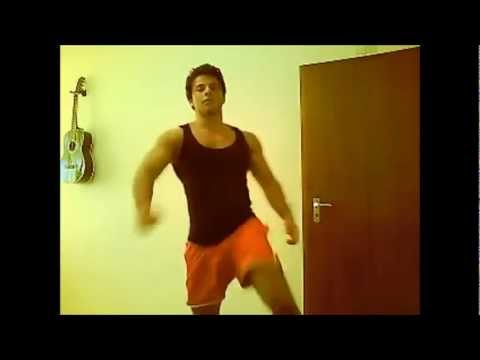 .. There was really no one to even drink with, so he stopped altogether. It's sad, but I'm not afraid to be alone. Life is filled with some dreams, motivations.
You have sons nearby. How is the younger one, Fedya?
Graduates from the seventh grade. A month later he receives a passport. Thanks to his mother for raising him. 14 years old is the age to hang out, and he is a home boy. Loves rap, wears a hood. I don't understand this kind of music. I hope it grows.
Alexander does not hide the fact that his fatherly feelings woke up in him only when Fedya was brought up
Source:

Sergey Ivanov/PhotoXPress.ru
Are you a strict father?
I am a wadded dad. When my son messes up, for example, at school, the diplomat in me turns off. I say: "Old man, so wrong! Learn lessons." By the way, I go to parent-teacher conferences myself. Fortunately, Fedka is not a boor, not a problem. Interested in history and English.