How to make out on the dance floor
How to pull in a club: A guide
Single life can be complicated sometimes. What if you don't want to go on any dates, you're not really arsed about Tinder, but you kind of want a quick snog with a stranger? Well, that's what clubs were made for, and this guide on how to pull in a club will mean you're guaranteed to get kissed quick.
Turns out it's not about the music, or spending time with your friends. Let's be real, we're all here for the same thing. We all want to pull.
But that doesn't mean you can just walk into the club like "what up I gotta big cock" and everyone will be all over you, no sir. Having a good game is essential.
Enter the Disappointed Girls. We're here to help you, with our tried and tested pulling methods. And if you follow our advice, you will not be left lonely on the dance floor.
They both read this article clearly
Give them the sexy eyes
It's all about the eye contact. If you see someone you fancy, shoot them the sexiest eyes you can and you'll quickly know if you're in luck.
Once you've got the eyes back your way, it's just a case of maintaining it, with the occasional bashful look away. When you look away, do a sexy dance or laugh with your friends so you look like you're having a really fun time and you don't really need them, but always flash them the look back again so they know you might not need them, but you definitely want them. Alice, 22
Eye contact is the way. Lock eyes from across the bar, flash a smile and the boy is yours. Turn away, have a laugh with your girls and then look back at them so they know you're game. They're bound to come over but don't turn around too quick, play it cool, you know the drill. If you're feeling really flirty, mention you want a drink and take the excuse to grab their hand as you walk to the bar. Then the ball is in your court . Grace, 21
Try to get them dancing with you alone
If you're in a group dancing with all your friends and there's a certain someone you fancy, try to get yourself next to them, without making it super obvious – don't just make a beeline and hope for the best.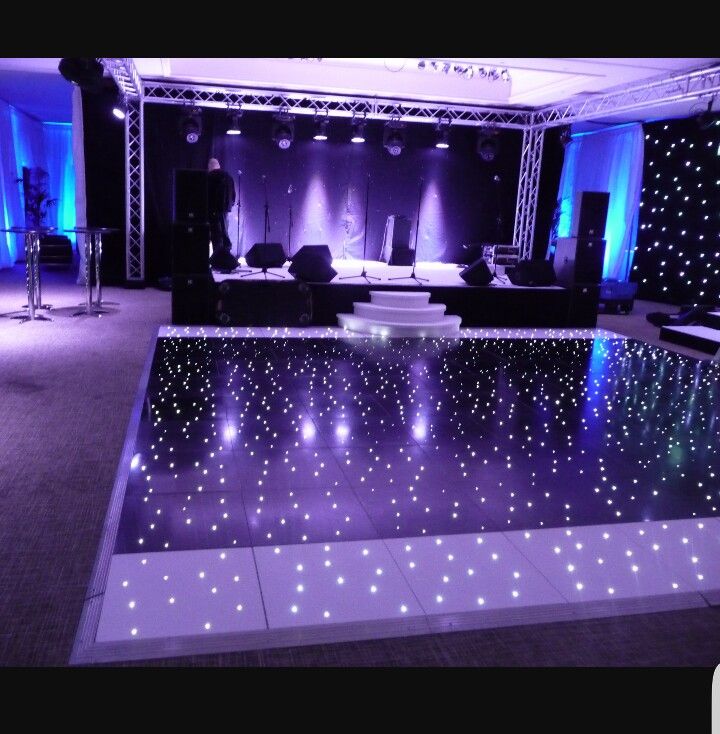 Once you're in the prime spot next to them, try to get physical contact. Bump into them a little bit (not like you're a clumsy dancer, but like there's not enough space and you're sexy hips just won't quit) and try holding their hand for some one-on-one dancing. You'll soon know if they're as into it as you are. Chloe, 19
Bump. And. Grind. You find me any guy who doesn't want a girl's ass pressing up on his dick, I dare you. He'll be yours in no time. Alesha, 20
DANCE WITH ME
Get them in a one-on-one conversation
If you're a smoker, get them into the smoking area for a chat, just the two of you. You can get some good flirty banter in somewhere you can actually hear each other. When you head back inside, grab their hand as you go through the crowd and then you've already got the physical contact and can easily do some sexy dancing with them once you're back on the dance floor. Alex, 21
If you can shoot some witty banter their way (but keep it flirty – you don't want to end up in the friend zone) you'll have their attention in no time.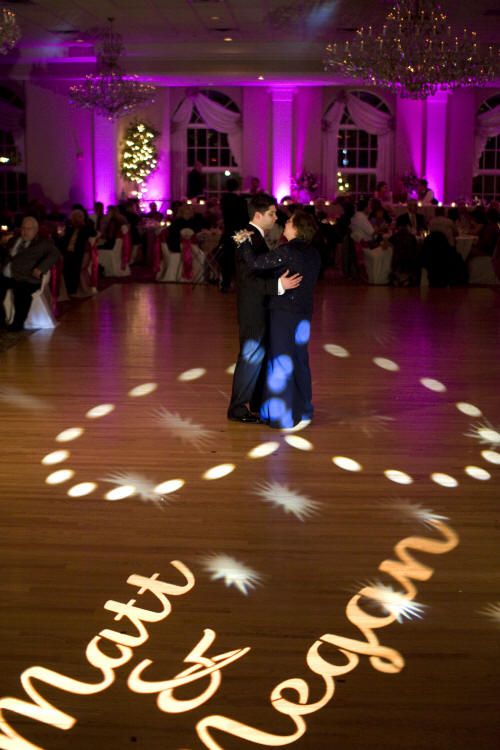 Maybe even make a joke about fancying them, laugh, but then look right at them. If that's not an invitation to kiss you then I don't know what is. Holly, 21
"SO WHAT DO YOU THINK OF MEGHAN AND WES ON LOVE ISLAND ????"
Get them to buy you a drink
Find the guy you like across the dance floor then wait to see when he goes to the bar. There you can chat and be super flirty, and they'll probably buy you a drink. After that they won't be able to stop looking at you. Tara, 24
Buy them a drink
Whoever said the boy has to be the one to buy the drink? I always impress a man with my independence and bring him a drink so he knows who's boss. Charlotte, 23
It was the rum and coke what did it
Wear something you feel confident in
Whether you wear a next-to-nothing sexy outfit, or just a t-shirt and your favourite jeans, if you're confident in what you're wearing, your personality will shine through and everyone will be drawn to you.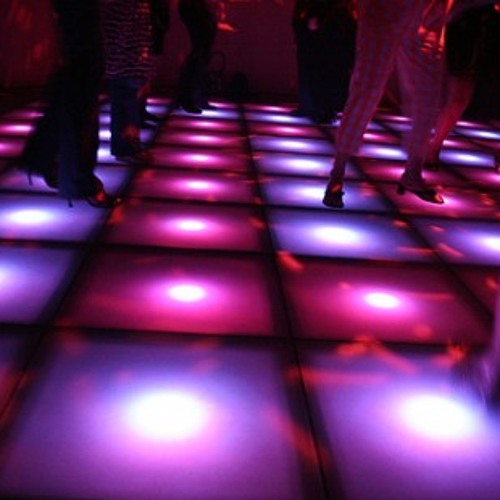 Confidence is irresistible! Ellie, 22
I always pull when I wear as little as possible to be honest. Boys can't resist a bit of booby on show and they know what you're there for. Why send mixed messages? Get the job done. Melissa, 19
Sexy perfume is key if you want to brush up close to someone to entice them. When a human likes a smell they're drawn to it. It's biology and it works. Trust me. Zara, 23
She does look good tbf
Make them jealous
Once you've made eyes at someone and you've clocked that they're interested, but they're just not coming over to make the move, start dancing with someone else. Sexually. They'll realise what they're missing and come over to dance with you in a flash. Louise, 20
She made him jealous and now he's come running back
Just ask
Literally walk up to them and say I fancy you let's do this. If they fancy you back you'll blow them away with your confidence. If they don't fancy you, then, well, fuck em.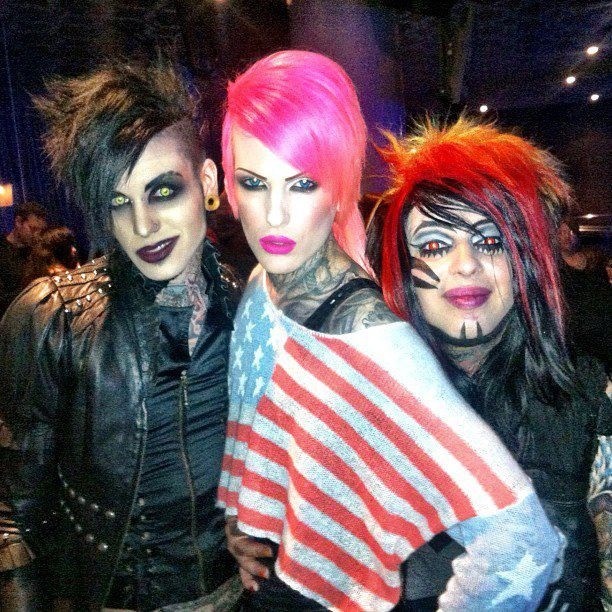 Annabel, 22
Other articles this writer would recommend:
1) How to masturbate to the point of an orgasm – from girls, to girls
2) 18 things girls want you to know about touching their boobs during sex
3) How to eat out a girl, by disappointed straight girls
4) Girls reveal their biggest turn ons in bed, so you won't disappoint ever again
can i kiss you on the dance floor
TikTok
Upload
For You
Following
firesignsxx
qwertyzx
#fyp
39.4K Likes, 64 Comments. TikTok video from qwertyzx (@firesignsxx): "#fyp". Secret Love Song (feat. Jason Derulo).
403.4K views|
Secret Love Song (feat. Jason Derulo) - Little Mix
toxic_family.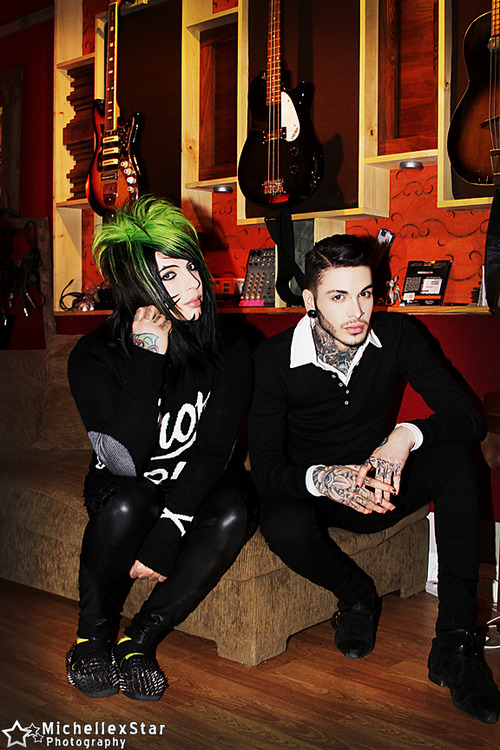 com
toxic_family.com
🙃 #viral #paintok #fyp
10.1K Likes, 15 Comments. TikTok video from toxic_family.com (@toxic_family.com): "🙃 #viral #paintok #fyp". I wish that we could be like that | why can't it be like that? | cause I'm yours | .... original sound - ᴄᴏɴᴀɴ..
72.5K views|
original sound - ᴄᴏɴᴀɴ.
ganii03_
ganii'
#secretlovesong #littlemix #lyrics #lirik #fyp #foryou #:)
432.7K Likes, 955 Comments. TikTok video from ganii' (@ganii03_): "#secretlovesong #littlemix #lyrics #lirik #fyp #foryou #:)". Secret Love Song, Pt. II.
4M views|
Secret Love Song, Pt. II - Little Mix
samii.rosee
samirose
Replying to @.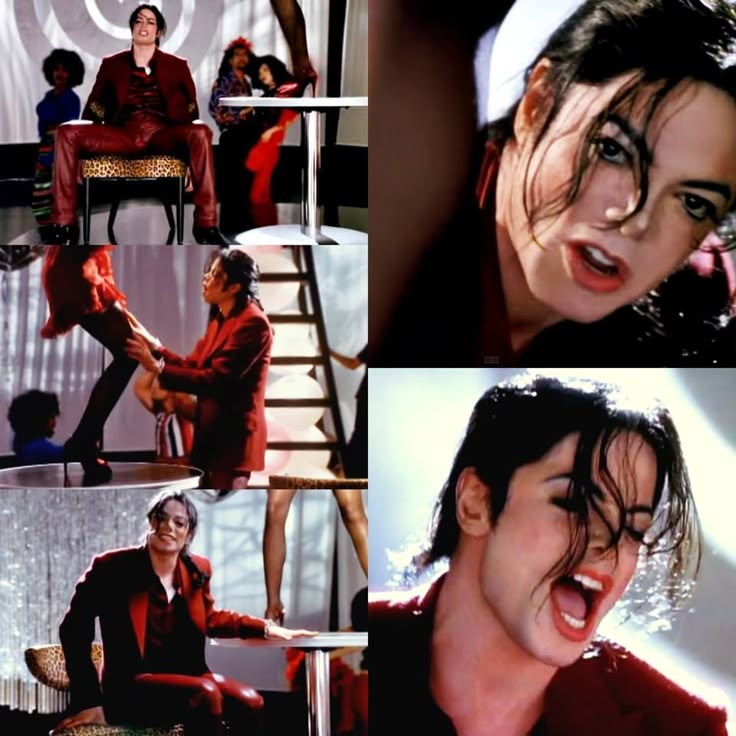 pezvdx i will redo with the music less loud LOL #foryou #foryoupage #singing
269.7K Likes, 803 Comments. TikTok video from samirose (@samii.rosee): "Replying to @.pezvdx i will redo with the music less loud LOL #foryou #foryoupage #singing". i wish that we could be like that | why can't we be like that | cause i'm yours | .... original sound.
2.6M views|
original sound - samirose
spilltheteabitcch
grandeylatte
little mix's voice isnt jokes bro! #secretlovesong #littlemix #fyp #lyrics
708.5K Likes, 5K Comments. TikTok video from grandeylatte (@spilltheteabitcch): "little mix's voice isnt jokes bro! #secretlovesong #littlemix #fyp #lyrics". Secret Love Song, Pt. II.
4.5M views|
Secret Love Song, Pt.
II - Little Mix
musically_unofficial7
musically_unofficial7
What emotions does this song convey in you?#fyp🥀シ゚viral #fypシ ##littlemix #jasonderulo
1.7K Likes, 10 Comments. TikTok video from musically_unofficial7 (@musically_unofficial7): "What emotions does this song convey in you?#fyp🥀シ゚viral #fypシ ##littlemix #jasonderulo". Secret Love Song, Pt. II.
36.1K views|
Secret Love Song, Pt. II - Little Mix
ravellfrmnsyh
𝙈𝙞𝙣𝙚.🎶
Ga mood edit 🤬
40.7K Likes, 333 Comments. TikTok video from 𝙈𝙞𝙣𝙚.🎶 (@ravellfrmnsyh): "Ga mood edit 🤬". suara asli - 𝙈𝙞𝙣𝙚.🎶.
468.5K views|
suara asli - 𝙈𝙞𝙣𝙚.🎶
yrfavsong._
🖤
#secretlovesong
11.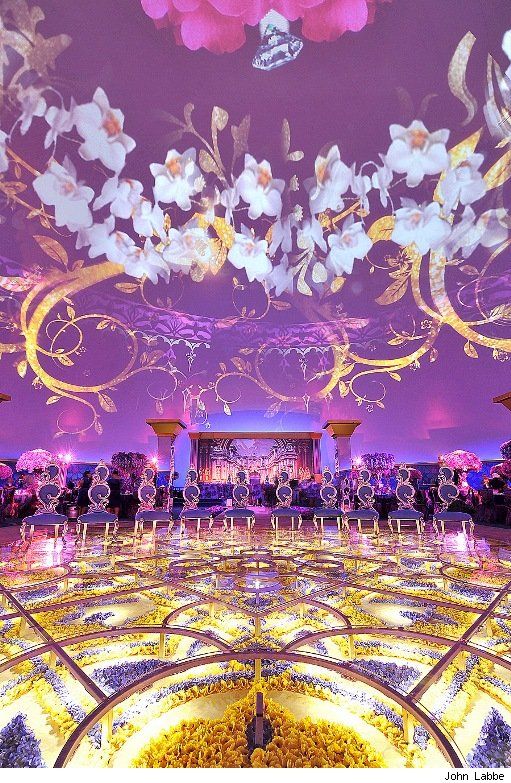 9K Likes, 66 Comments. TikTok video from 🖤 (@yrfavsong._): "#secretlovesong". secret love × secret love.
94.9K views|
secret love × secret love - orgny lgi mndok mohon dipahami
A fast dance turns into a slow dance
Have you seen such couples - a guy and a girl on the dance floor, ignoring the others, dancing hard to the fast rhythm of the music; they have their own slow dance, they touch each other, they kiss. Newlyweds on honeymoon? ;) Haha, think again;)
Maniac High describes the technique of picking up on the dance floor - turning a fast dance into a slow dance, and a slow dance into ... hell, he still couldn't find out what, he had to leave before he was able to figure it out;) In any case, below is a step-by-step description of this technique.
Maniac High, ASF:
"Very few words were spoken during the pickup. The place of action is a disco, which played the usual fast disco music.
The boy and the girl made eye contact and started dancing opposite each other.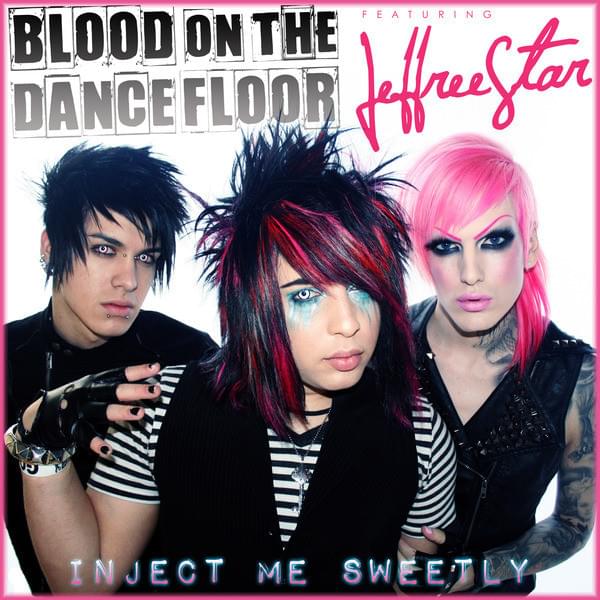 He repeated her dance moves without breaking eye contact. All this lasted 2-3 minutes.
He puts his hand on her waist, grabs her back on one side - lightly touching - and dances, still following her rhythm.
With his other hand, he grabs her behind her back from the other side, but does not pull her towards him.
After that, he slowly runs his hands up her body, to her armpits and up her arms (he lifts her arms up).
After he reaches her palms - they are parted in the air - he begins (slowly) to run his hands down her body. His hands slowly slide over her body until they reach her ass. He doesn't openly paw her, but his hands are right above her buttocks. All this (hands up to the palms, down to the ass, slowly) takes about 1-2 minutes.
Also by this point he has slowed down the dance tempo and is not dancing to the rhythm of the music playing, she also slowed down the tempo (he slowed her down by mirroring her tempo and then slowed down again as his hands slid over her body up and down) [3 minutes].
When his hands are on her ass, he brings his face close to hers and breathes gently into her neck. He doesn't try to kiss her.
His hands move slowly up and down her back, his head along her neck, he breathes softly, evenly. The calf closes her eyes; she starts to go into a trance. [3 minutes].
He moves his head and hands down her body (still facing her), he seems to be leaning down slowly as his hands move down to her legs, then slowly move up to her ass, after which he again stands and breathes into her neck / back. [3 minutes].
Now he repeats the up and down movements with his hands (the first item on the list) and breathing - several times. Each time he brings her closer to him. She is already deeply in a trance. [4 minutes].
He runs his hands up and down her body for the last time, raises his hands to her palms, which are above, and releases his hands, but does not lower them down. This is a signal to her - that now it is her turn to do the same with him, and she does.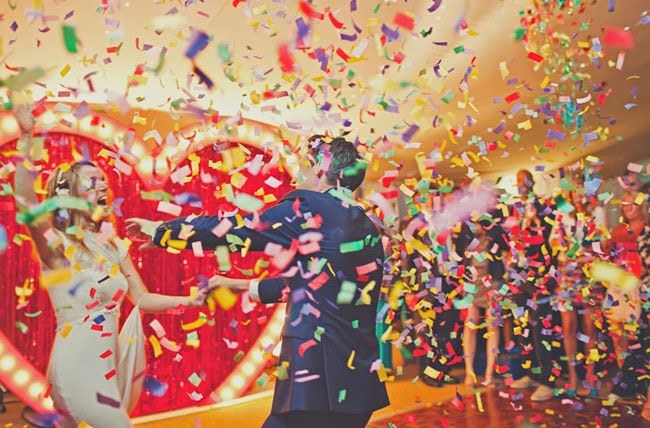 Now she runs her hands slowly up and down his body several times, just as he did with her before. She obviously likes it all, she smiles...
He turns her around (so her back is against his chest) and she does the same manipulations with her hands, this time from behind... she gets embarrassed when he tries to turn her around, so he just tells her to turn around, she comes out of a trance state... He doesn't touch her breasts, her crotch, nothing overtly sexual... She goes back into a trance state. [3 minutes].
He turns her around again, that is, now facing each other, he breathes into her neck or into her face. Now she repeats his movements and does the same, that is, breathes into his face or neck.
All this goes on long enough, he makes her wait for a kiss, she falls more and more into a trance, she already just hangs on him ... he does not rush things ... [3 minutes]
He breathes more and more on her cheeks, face , but does not kiss her anywhere .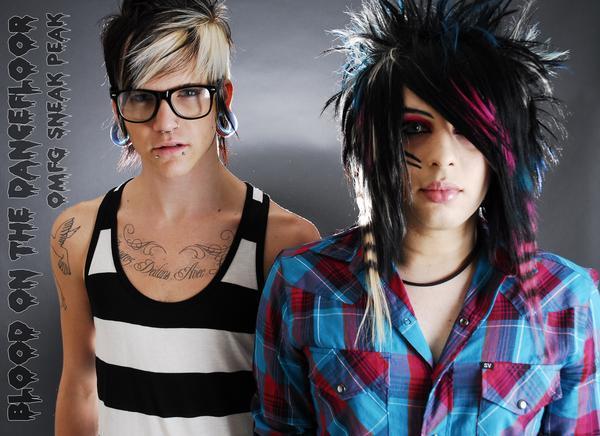 .. He continues until she begins to repeat his movements [2 minutes]
She does the same, their lips breathing on each other's faces. This continues, as it seemed to me, for quite a long time - and only then they begin to kiss (15 minutes)
In the end, they slowly bring their lips closer to their lips. Lips close, they kiss and continue to kiss... The kiss lasts a very long time. [15–20 minutes].
Then I leave the club with my chick and don't see the end of this story (I suspect he just took her home;))
Analysis of Maniac . During the entire pickup, not a single word was uttered (except for the moment when he told her to turn around), he controlled her perception only with the help of touch. First, he is not in a hurry. In addition, it was very clearly visible how her states changed as he touched her. He didn't move on until she was ready. This was evident from her (she closed her eyes, "hung herself" on him, followed his dance rhythm, and not music when he started to slow down).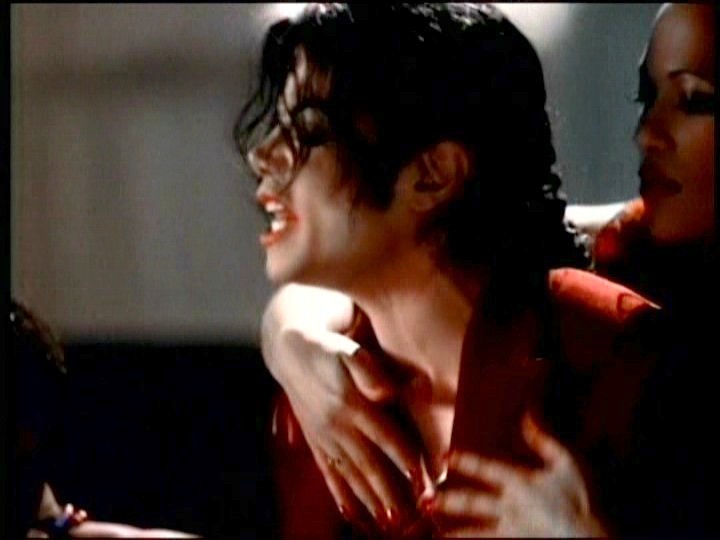 He made sure that all this happened before moving on to the next stage. In addition, she helped him by following his "body rapport". I know from experience that some chicks do this and some don't. In addition, he did not do anything defiantly rude, did not paw her, that is, he did not kiss her on the neck or on the ears before the first kiss (actually, I'm not sure if this is good or bad. Still, it's probably better to wait until she will express her consent with the help of a "real" kiss - then you can move on to everything else).
[Here a choice must be made - if the possibility of a slight resistance is not excluded, then initial kisses on the neck or ears may be useful in gradually overcoming this resistance. However, if there is no particular resistance, then abstaining from any kissing can create a really tense expectation and intrigue - therefore, as soon as a real kiss finally happens, then truly paradise awaits you;)].
Don't grab her ass/chest, etc. quite frankly before kissing.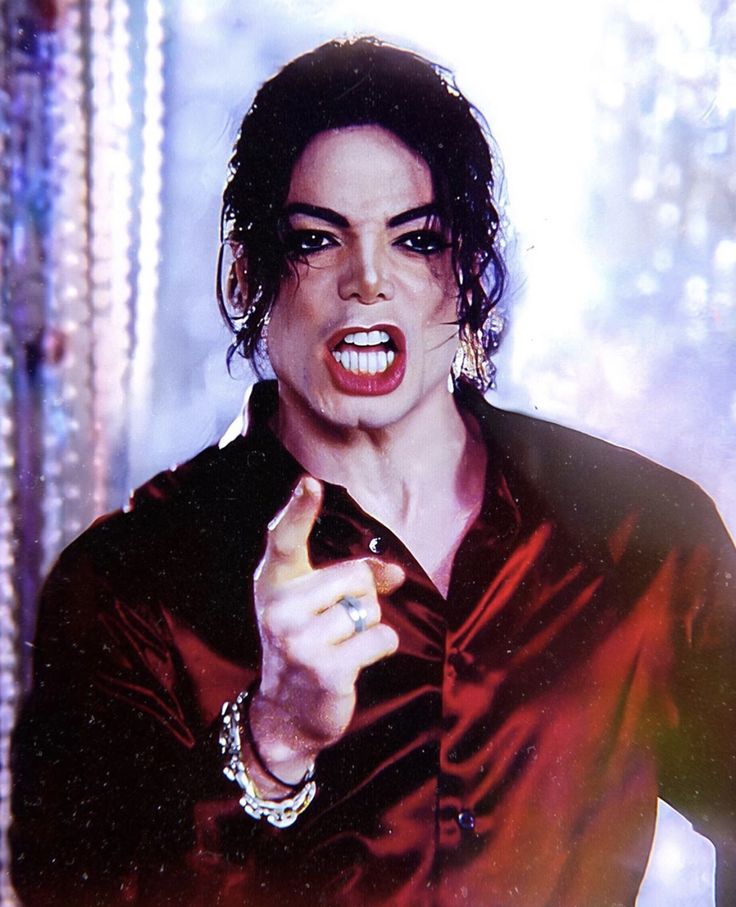 Before the kiss, everything looked very smooth and passionate, there were no overtly sexual touches and kisses on the neck and ears ... That's right - because otherwise it could scare her away.
It is also important to note that he was in no hurry. From start to finish, this whole masterpiece of tactile seduction took about half an hour. He moved very slowly , even the pace of his dance didn't follow the music. The movements were very slow , and the heifer also deviated from the rhythm of the music, adapting to its tempo. It was also evident that he was perfectly aware of everything he was doing - like an engineer, without closing his eyes - as he gradually introduced the heifer into a trance. Although he could close his eyes at those moments when she could see his face. It was obvious that this was not the first time he had done this and that he was exactly following the instructions.
He also made her wait for a kiss, a little longer than I expected.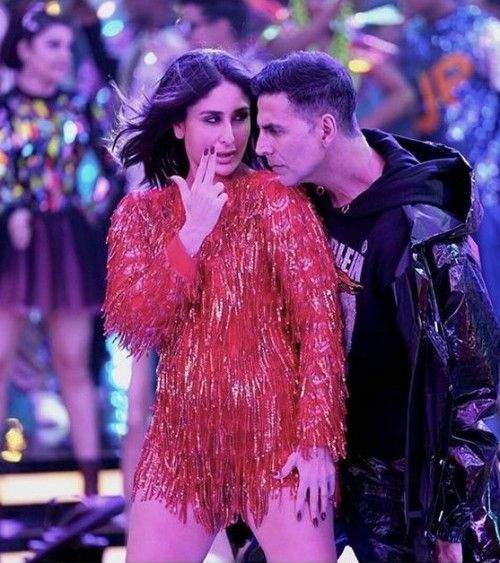 It was right, he kept touching/breathing while being very close to her, and it probably aroused her even more, he made sure in this way that the kiss would definitely not be refused.
That's it - from "passers-by" to "newlyweds" in 30 minutes;)
How to become a professional in kissing in one day • Growth phase
People who are fond of dancing claim that it is possible to convey any emotion on the dance floor and message. The same can be said about kissing. They are different.
When talking about emotions, it can be tender and full of promises, passionate and with a hint of further intimacy. As for the technique, they kiss in a friendly or loving way.
For example, you can easily peck on the cheek or put all your ardor into caress, demonstrating attraction to a person.
The most common expression of love is a passionate kiss. He opens the door to everything that happens in private between a passionate man and woman.
It is quite logical that any person wants to learn how to kiss in such a way that the partner's knees literally give way from dizzy sensations, and the languor from the pleasure received spreads throughout the body.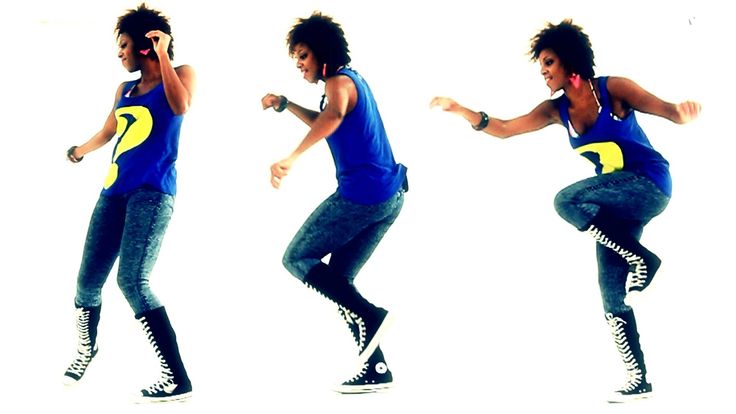 Such questions are especially acute for adolescents who take their first and often timid steps in the love field. They, like no one else, are ashamed of sexual illiteracy and lack of practice.
However, even with a guy or a girl who is already quite mature, an attack of self-doubt can happen.
It's not uncommon when you like a person very much, but the relationship with him is at the initial stage.
The first thing to do is to stop panicking, relax inwardly and soberly evaluate yourself and your erotic possibilities.
Secondly, the theoretical part of the art of love can be improved by studying the main aspects and tricks of kissing passionately with the tongue.
Kissing background
Apparently, the sucking kiss has existed for as long as humanity itself. People have always kissed, and this is natural.
Thus, it is possible to understand on an intuitive level whether the partner is physically suitable and whether you want intimacy with him.
This can be compared to how dogs sniff each other when they meet.
We are smarter and more cunning creatures, we use perfumes and know how to carefully hide our thoughts and even feelings.
But touching, a certain exchange of fluids that occurs when people kiss, betrays us completely.
And psychologists together with doctors found out that if you kiss passionately with the tongue, hormones of joy are produced in the body - endorphins.
Cosmetologists and dermatologists unanimously say that such a caress rejuvenates. The fact is that in the process of it, the muscles of the face are involved and actively worked out, and those that are inactive in everyday life.
All in all, sucking on the tongue makes about 20 different small muscle fibers work. As a result, their tone increases, and the skin is strengthened and becomes more elastic, and therefore young.
In addition, a kiss is very pleasant, so you want to master all the subtleties and technical aspects of such a seemingly simple thing in order to kiss the person you like amazingly well.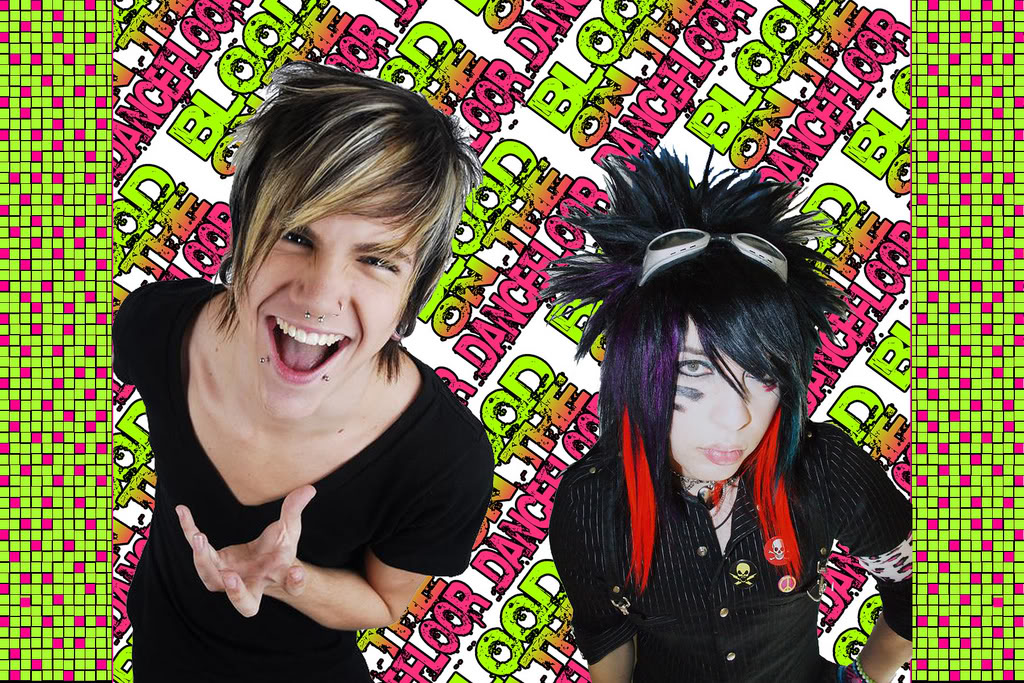 Peculiarities of passionate kisses
Of all the types of caresses that are poetically described in books as a "dance of tongues", it is the passionate kiss that is the most intimate, and there are also the most peculiarities and small nuances in its performance.
After all, even a small child can press his lips to his cheek. To do the same, but with the lips of a partner is also not particularly difficult, but kissing a person with a tongue, and even passionately, is already an art.
Before kissing passionately, it is worth noting that such an occupation is very intimate. And although so far we are not talking about sex, nevertheless, we need a certain solitude and an appropriate environment.
In order for a kissing couple to be seized with passion, it is necessary to create external circumstances that precede, in fact, the caress itself.
Types of "adult" kisses
There is no single answer to the question of how to kiss passionately.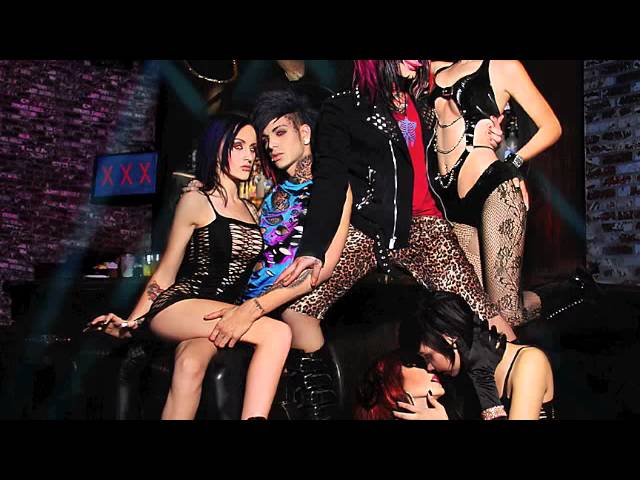 In principle, everything that you liked and turned out to be pleasant is good.
A lot is important here, from the technique of performance to the feelings that a man and a woman experience towards each other.
Of course, if you really kiss, it's mind-blowing, like in a movie, which means it's useful to study some technical nuances. Kisses passionately are divided into 2 categories:
using language,
without tongue.
The first ones are also called "French", because the authorship in the invention of this weasel was attributed to the inhabitants of this country.
Although, most likely, such a kiss appeared long before the state of France was formed on the world map.
Since we are talking about the kissing technique with a hickey, in both variations of caress there is not just stroking or sliding, but the capture of the lips or tongue of the partner with your mouth and a slight retraction towards yourself.
Kissing Technique
The suction kissing technique is relatively simple.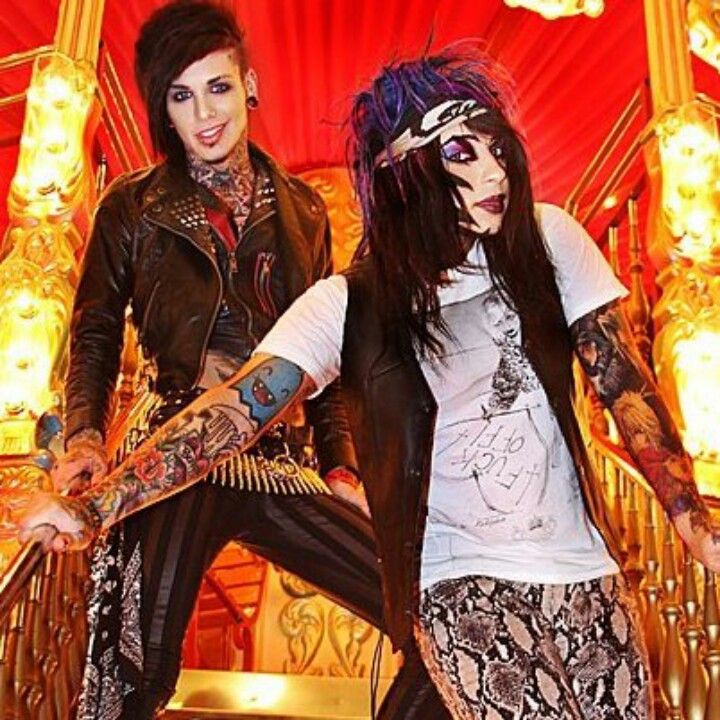 We perform almost all movements and caresses intuitively, as if such knowledge is inherent in us from birth. For those who still doubt themselves, there is the following guide.
Look into your partner's eyes, then slowly begin to bring your face closer to his or her face. This behavior will hint to the object of your desires that you are going to do, before kissing passionately, first gently kiss the person on the lips, gently pressing your lips to his or her mouth.
Caress your partner a little, for example, run your tongue first over the upper lip, then over the lower lip, bring the tongue to the kiss.
Ideally, when answering you, the partner also uses it. Only after that you can move on to sucking, the suction kissing technique involves grabbing the partner's lips or tongue and gently pulling them in with your mouth.
Try this technique in the process of petting, if the object of your desires likes it, then you can continue in the same spirit, after several sessions of light sucking, it is advisable to switch back to stroking and even biting.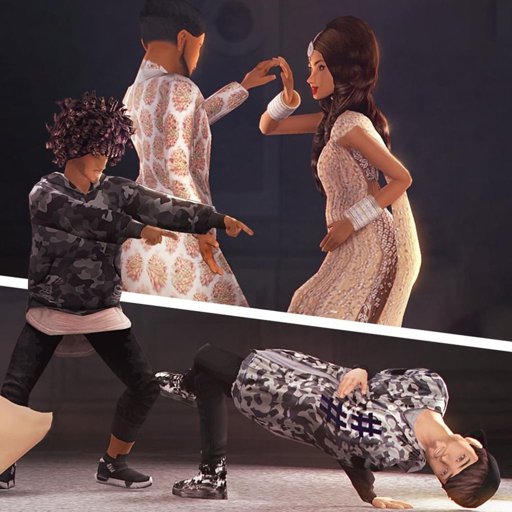 To make the kiss more spectacular, different caresses should alternate - this sharpens the sensations from each of them, you need to end the kiss as easily and gently as you started it - this will leave your partner with the most pleasant impressions. It is not advisable to interrupt the kiss abruptly.
Speaking about how to kiss passionately, it is worth emphasizing accuracy. There is very thin, delicate skin on the lips and in the oral cavity, and the vessels are located close to its surface.
If you act too passionately, you can inadvertently hurt a person. Another unpleasant consequence of an inept or too strong kiss will be a hematoma on or near the lip.
And if this is unlikely with a guy, then with a girl you need to be extremely careful, because women's skin is many times more tender than men's.
Useful tips
It is necessary to kiss passionately with the tongue only after kissing on the cheek and on the lips has already happened between you.