How to do a strip dance for your boyfriend
8 Moves To Give Your Man A Perfect Lap Dance
This discreet newsletter will teach you how to give him freaky oral sex & make him scream your name in bed. Click here to get it.
You might associate lap dances with strip clubs and late nights, but that doesn't have to be the case. Men like a little spice, even in long-term relationships, and giving a good lap dance to the guy you love can be an excellent way to show him how you feel and bring a little sparkle to his eye.
Of course, you can't very well deliver if you don't know how to give a lap dance, which is why we're going to talk about the ins and outs of actually giving him a lap dance in this article. Below, we'll cover the basics, including how to bring up the subject with your guy, how to practice and what to wear, among other details.
Do you currently struggle to orgasm during sex or masturbation? If you do, then you may want to learn about the Easy Orgasm Solution.
It will teach you how to have multiple vaginal and full body orgasms during sex and masturbation. It works even if you currently struggle to orgasm during sex or when masturbating. You can find out more here.
Keep in mind that the finished effect will either be sexy or bumbling, depending on how much time you devote to getting it right beforehand. If you want to give a good lap dance, don't rush the process. Instead, follow these steps and you'll do great.
1. What to Wear
When giving him a lap dance, one of the most effective moves is to remove clothing as you go along. This not only ups the ante little by little, but gives you an opportunity to do something a bit different every once in a while, removing various bits of clothing in lieu of dance moves … or better yet, turning the removal of clothing into dance moves.
Wear layers so you can strip down. Of course, you can't be dressed like you're heading out into the Alaskan wilderness when you start, but there are ways to layer up without looking bulky or silly.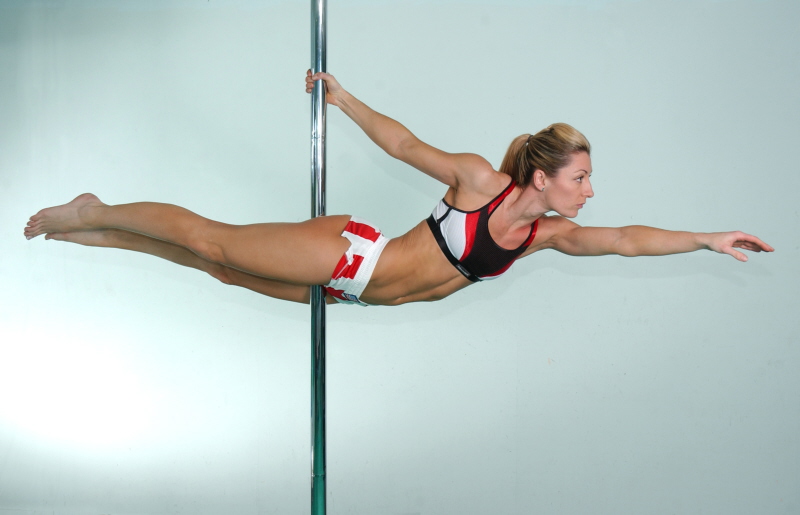 For instance, you can wear a bra, a camisole and a sheer blouse on top, perhaps embellished with a feather boa. On bottom, you might consider wearing thong underwear, tiny skintight shorts and a skirt over them. That gives you several pieces to play with, which can really help heighten the effect of the dance overall.
Incorporate the type of clothing that your man finds sexy. More on that here. Get more hints in our article on strip teases.
2. Practicing Your Skills Beforehand
If you don't know how to give a lap dance, this party won't go very far, now will it? So the first thing you have to do is learn how. This is easily achieved just by watching YouTube, but if you need some additional inspiration from an expert, Carmen Electra has some great videos. Important moves to master are circling the chair, climbing onto his lap, and dipping down and back up. Of course, there are many others, but these will make a great foundational repertoire.
Related: If you want to give your man back-arching, toe-curling, screaming orgasms that will keep him sexually addicted to you, then you'll find them in my private and discreet newsletter.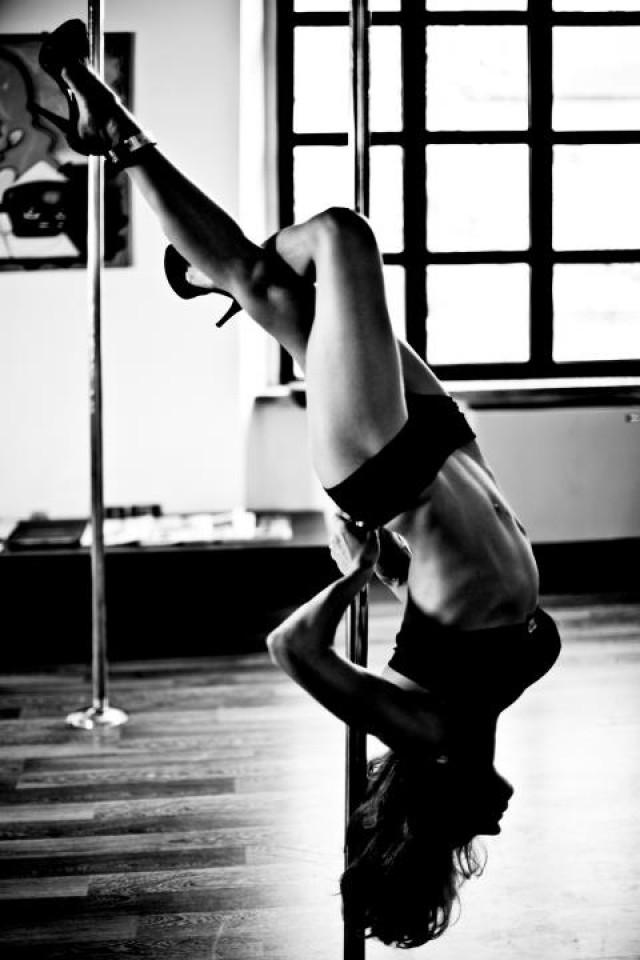 You'll also learn the 5 dangerous & "dumb" sex mistakes that turn him off and how to avoid them. Get it here.
Remember to play up your assets. If you're small-chested but have a really nice behind, make sure that faces him for at least part of the dance, and run your hands over it lightly. If your breasts are your best feature, make sure they're front and center.
However, you shouldn't worry too much about your body. If you need a confidence boost, then check out tips to love your body.
3. How to Suggest Giving Him a Lap Dance
One of the key ingredients in a good lap dance is a lack of awkwardness. If things feel bizarre or weird between the two of you, it won't be very much fun for anyone, now will it? That means that the way in which you bring up the subject has to be casual, calm and naughty. A little shyness is fine, but if you lack confidence, so will he. When suggesting the dance, put on a playful or rowdy face. Be coy, inviting him "into your chambers," or to "step into your office.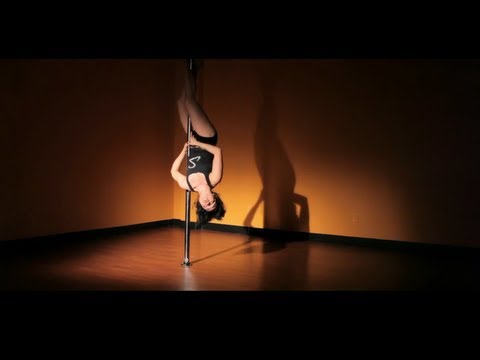 " Maybe turn it into a role play scene. Make it fun, and be confident.
4. Spice Things Up
Unlike girls who give lap dances in strip clubs, you're actually at liberty to touch and take things further (lap dances work well for sex!). Lucky for both of you, right? Instead of keeping the requisite distance between the two of you, sprinkle a few extra moves into your lap dance, stroking your hand down his chest or up his legs, kissing him on the lips or the neck, and making full contact once in a while.
Check out this post about foreplay for more ideas. Of particular notice is dry humping, which is essentially what a lap dance is! Of course, you're free to do even more than that if you want (wink, wink), but pulling away once in a while can heighten the anticipation.
Keep in mind, though, that the no touching rule can actually make things even more exciting in some cases. If you want to go this route, just tell him at the start of the dance (in your sultriest voice, of course) that he better keep his hands off you or you'll call your manager.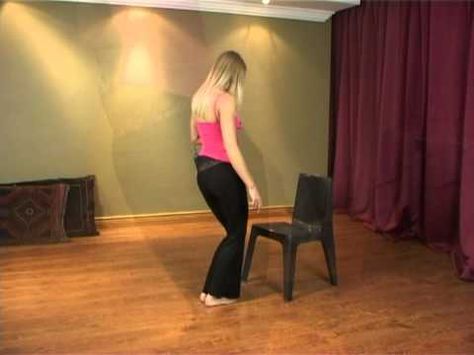 Then, whenever he makes a grab for you, simply take his hands and pin them over his head or behind his back, or make him sit on them. If you're feeling especially frisky and want to break a few rules, slap some handcuffs on him to include elements of light bondage.
5. Making It Complicated or Simple
This really depends on you and your man. If you have a dance background or gymnastic moves, complicated might just suit you. If you're like most of us, however, simple is probably more your jam. In that case, go with it. Slow and sexy is perfect for lap dancing.
6. Which Music to Play
Marvin Gaye comes to mind as the typical lap dance music, and while "Let's Get It On" certainly sends a pretty clear message, there are plenty of other choices out there as well. Think some Usher, which has a faster beat but still contains plenty of innuendo. If you want to move a little bit more slowly, there's a whole world of R & B for you to explore. And you can always let your own tastes as a couple dictate what you like: anything with a decently slow, slinky beat will do the trick.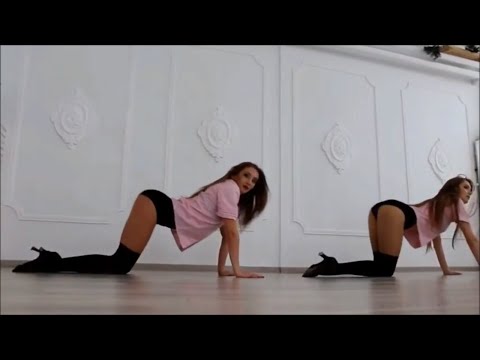 This post has more more ideas for sexy music, and these songs are great for lap dances specifically!
Remember to practice your lap dance with the music you choose. If all you do is practice along with videos, your timing might be off when you play the music you've compiled. Speaking of compilations, make sure the songs you pick transition smoothly from one to the next, without weird interruptions that could throw off your mojo.
7. Design a Good Build Up
One of the most important components of giving him a lap dance is a good buildup. You can't just dive straight into a bunch of grinding and hope it will be sexy. Similarly, feather light touches and a little bit of wiggling does not an entire lap dance make. Instead, you have to escalate the action all the way throughout.
The best way to ensure you're building during the whole dance is to design a routine beforehand. Mix and match your moves so that you're always going a bit further as each minute ticks into the next.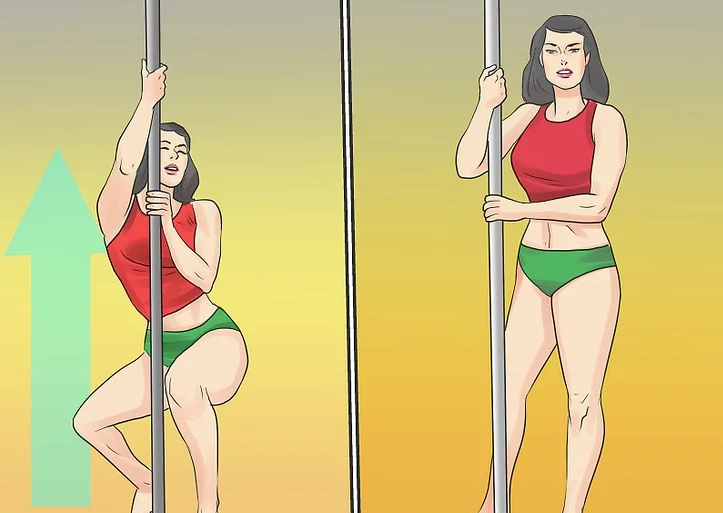 Of course, it's okay to occasionally back off or slow it down, but the overall feeling should be of rising action. Think of a book or a movie: in general, each "scene" should be a little more intense than the last. A little sexier, a little closer, a littler more risqué.
8. Calm Your Nerves Beforehand
Sure, a little bit of nervousness is cute, but if your bashfulness makes you unable to, you know, perform, then what's the point? If you find yourself too shy to truly make it happen without some help, have a drink or two beforehand. In fact, a night when both of you are having a few glasses of wine (such as a holiday or anniversary, when you're likely to be celebrating already) can be perfect, because your man will lose his initial inhibitions as well.
See? Giving a lap dance isn't as hard as you think it is, provided you take the time to practice and set everything up beforehand. Not only is it totally doable, giving him a lap dance can make your relationship a lot more fun and bring you closer to one another.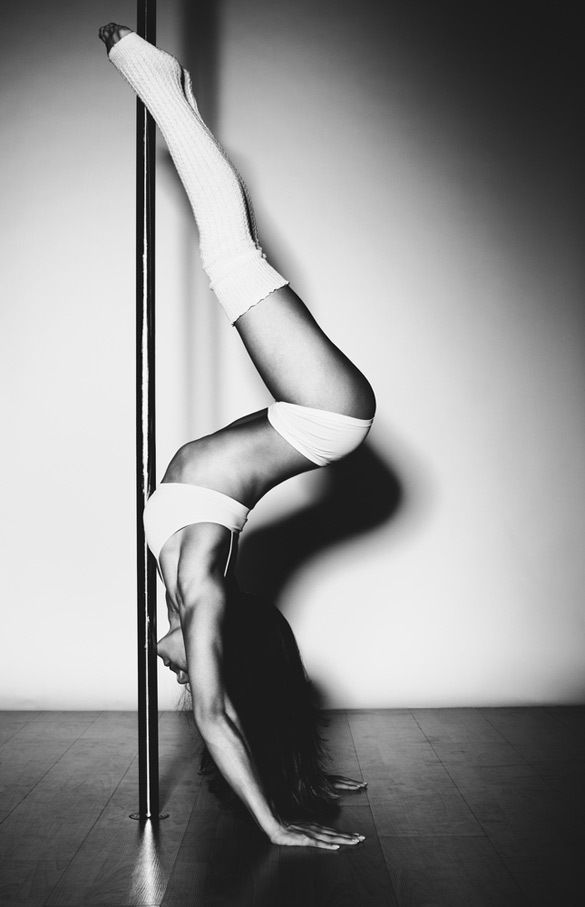 Consider saving this surprise for a special occasion, like his birthday, a holiday or your anniversary. It will have a lot more impact if he doesn't know about it beforehand, so don't tell him you're practicing or even hint at the surprise. Instead, whip it out at a totally unexpected moment and watch his eyes shine!
Orgasm Every Time. Easily. Here's How...
I want to tell you about my friend Karen.
Karen came to me one day. She was hysterical.
She told me that her marriage was falling apart because she and her husband didn't have satisfying sex.
Every time they were intimate, Karen was faking her orgasms. It turns out she couldn't orgasm during sex.
In fact...
She never had an orgasm in her entire life. Not one!
This left her feeling embarrassed and ashamed. And...
She completely hid this from her husband. Thankfully...
It turns out that there is a way for any woman to orgasm. Easily. And have multiple vaginal and full body orgasms during sex and masturbation.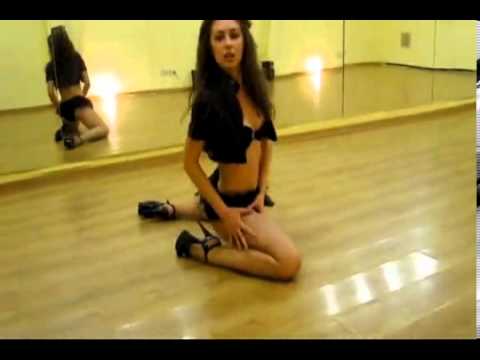 I shared the process with Karen.
After she followed the simple process, she could barely come to terms with how...
Quickly and dramatically her sex life changed.
We met up a few months later and...
She would not stop talking about it,
"I thought I was one of those women who couldn't orgasm. I used to think I was 'broken' and 'unfixable.' This saved my sex life, and that saved my marriage."
Even if you currently struggle to orgasm during sex or when masturbating, this process will also work for you.
And best of all, you don't need to do anything weird or uncomfortable to start having the best orgasms and sex of your life.
18 Secrets to Give a Sexy Lap Dance & Leave Your Man Wet In His Shorts
Sometimes we need to pull out all the stops to make an impression. Learn how to give a lap dance and your man will certainly be very pleasantly surprised!
Have you ever considered mastering the secrets behind knowing how to give a sexy lap dance? Most of us want to do our very best to please our partners.
Of course, we expect them to do the same in return, but we want to feel that we're doing all we can to make the relationship happy and harmonious.
When it comes to life in the bedroom, that means thinking outside of the box and coming up with a few sizzling moves he's never seen before. So how about you learn to give a lap dance to your man?
You know he'd love it, and you KNOW you'd look sexy doing it!
Of course, let's get this truth out – You don't have to do it because it's your job to please your partner per see. We indulge in these crazy and hot antics mainly because it makes us happy to see them happy – about anything.
We actually get joy out of doing whatever we can to please them. That's why we're always looking for new and interesting ways to spice things up in the bedroom, too. [Read: 20 sexy things guys like in bed but won't ask for and why they don't]
Does the idea of learning how to give a lap dance make you embarrassed?
Now, there's one thing that stops most people from attempting lap dancing.
Embarrassment.
We assume that we look stupid, but do you know what? There's no chance of looking stupid when you're moving in that slow and sexy way, showing your man the very best of what you've got.
He'll be so taken with how amazing you look that he won't even consider how you might be cringing on the inside.
Lap dancing doesn't make you sluttish, it makes you keen to do what you can to please your partner. It's sexy, it's sensual, and when done in the right way, it brings seriously explosive results your way!
If you're super-nervous, have a glass of wine beforehand *only one* or take some deep breaths. Wear the clothes that make you feel great and do some work on the lighting in the room.
This will make sure that it shows you at your very best. By setting the scene to make you comfortable, you'll be able to focus on your moves without worrying about how you look.
When did the idea of sexy lap dances begin?
When you think of a lap dance, it's likely your mind is filled with images of a strip club with half-naked women grinding on perverted old businessmen.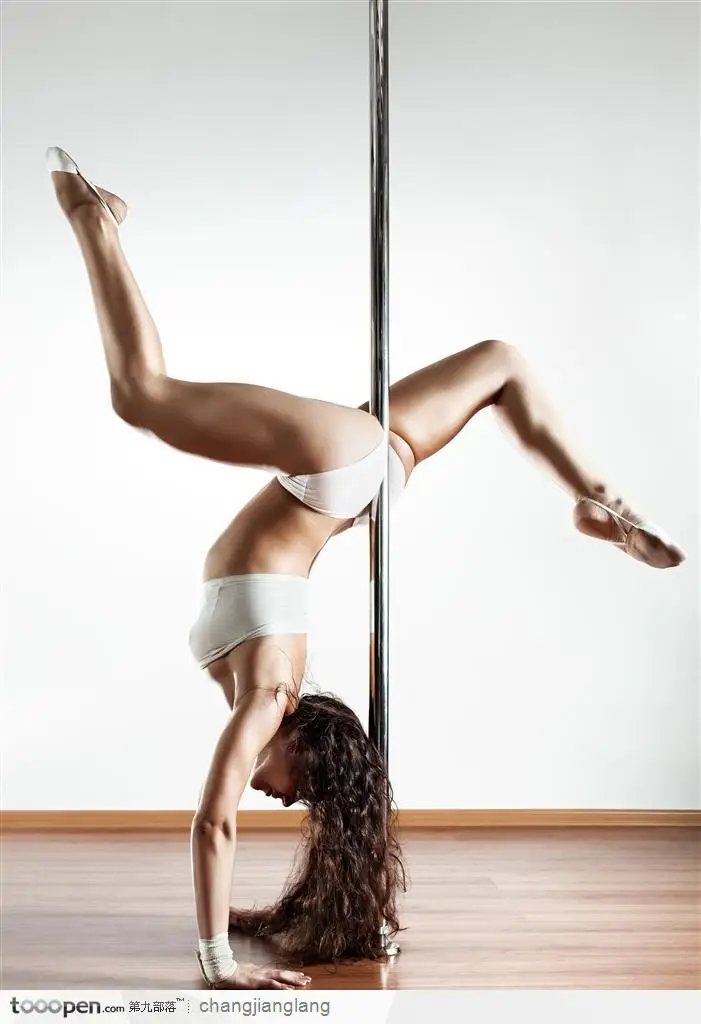 Right?
Well, it's likely that lap dances within a relationship could have been around for many years without anyone knowing, because it was in private! [Read: The girl's guide to strip clubs and female strippers – What happens inside?]
However, lap dancing in a club setting and being paid for it has been around since Medieval times. Women of lower classes would perform for men for a fee. Although prostitution was also linked to these types of establishments, it is where stripping and giving lap dances are most likely to have started.
That doesn't mean you can't take the best of it and use it to show your partner a great time!
How to give a lap dance and give him an unforgettable night
Not all of us are magically blessed with the hips of Shakira. Some of us have to work extra hard in order to give a sexy lap dance that doesn't make us look like an ungraceful fool and risk ruining the hot mood.
[Read: How to strip tease – 19 sexy moves for newbies to undress like a stripper]
There is a lot more strategy involved in a truly sexy lap dance than just being able to wiggle your hips to the thumping beat of a erotic song.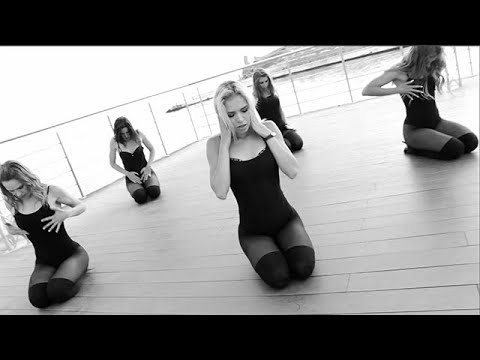 If you want to know how to give a sexy lap dance that he'll never forget, you'll need these tips.
1. Build up the anticipation in his mind
Giving your man a heads up that he'll be experiencing something fun and sexy that night. It's the perfect way to initiate his sexual anticipation.
You don't have to give him an exact itinerary for the night, but sending him naughty clues throughout the day should be enough to pique his curiosity. Even just a snapshot of a lace corner from your outfit would suffice.
2. Set the mood
You can't give him a sexy lap dance without creating a hot and steamy atmosphere. You have to set the mood so the second he walks in the door he knows he's in for a wild night.
Keep the lights low, the music at a soft but audible decibel, and leave a single chair in an empty space so he realizes what he's in for. [Read: How to grind for a guy sexily and discreetly and get him hard in seconds]
3. Choose an outfit that makes you feel amazing
You don't have to go spend a ton of money on some lingerie that you feel weird and uncomfortable in.
You should wear something that not only you feel sexy in, but something that he really loves seeing you in – and out of. You can even wear a sundress if that's what he really likes!
4. Practice your dominant attitude
A sexy lap dance is all about power, and women hold all of the power during this sex act. So you have to become a dominant, in-charge woman.
Pull him into the house, demand that he takes off his coat, and shove him onto the chair that you'll be using for the dance. [Read: 17 femdom secrets to be a dominatrix mistress and dominate a man in bed]
5. Before learning how to give a lap dance, work out your rules and set them down
Since you're now in charge, you get to make all the rules. If you don't want him to make a peep throughout the whole thing, tell him that.
If you don't want him to touch you at all, then make sure he knows. And make sure he knows that if he breaks those rules, he'll have to pay.
This not only makes it fun for you, but he'll also get riled up even more when he knows he can't even so much as touch the amazing body that's grinding all over him and luring him in.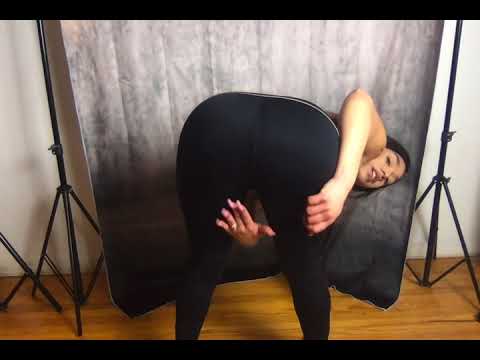 [Read: The sexy ways to tease your man and make him want to F you right there!]
6. Relax a little beforehand
If you haven't ever given him a lap dance before and you're more than a little nervous, have a drink! Hell, have two and a shot on top of that.
Lap dances can only be successful if you're relaxed and willing to have a good time. If you fear that your nerves will hinder that, then drink up. You'll be feeling relaxed and ready to dance in no time!
7. Pick some sexy music that gets your hips wiggling
Add both sexy music, and music that you love dancing to. The goal of this is to ensure that you're comfortable enough to let go and have fun.
So throw on some mood music that you love, so your dance moves seem genuine and effortless. [Read: The absolute lovemaking playlist guide you need]
8. Start slowly and build up
You should start dancing while you're still standing a couple of feet away from him. This means he can take in the whole view.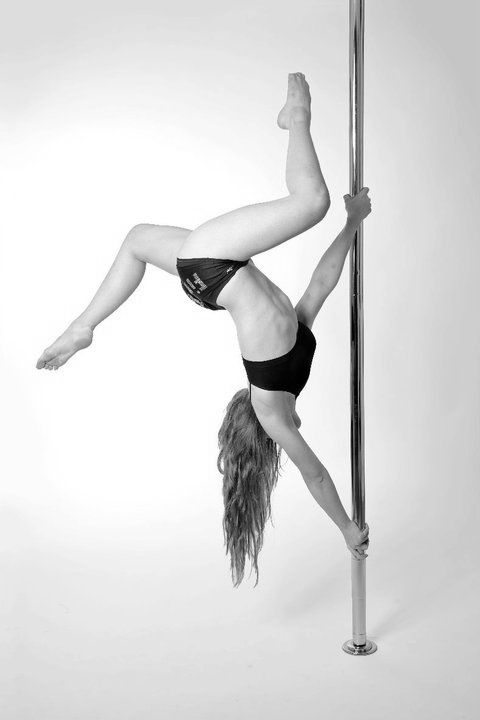 Then slowly dance your way toward him with slow and seductive moves.
9. Undress slowly and teasingly
Don't just rip all of your clothes off at once. The point of a proper lap dance is to slowly remove pieces of clothing in a way that makes him WISH he could rip them off.
To do this, take off an item of clothing every couple of minutes, while never removing your eyes from his.
10. Spend equal amounts of time on and off his lap
This can be confusing since it is called a "lap" dance, but it works. Really great lap dances do a lot of teasing, and you want to make him crave actually having sitting on his lap.
To do this, stand over him with your back to him. Give him some sexy visuals of your backside dancing before leaning back and touching his lap.
Doing things like this will give him equal viewing time and touching time – two things that can work together to create a powerful lap dance he'll never forget. [Read: 28 hot ways to be sexier for your boyfriend and make him lust for you]
11.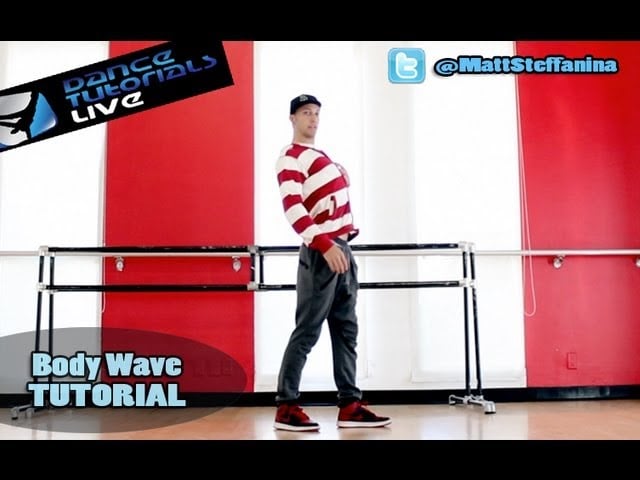 Gauge his reaction and change your tactics accordingly
Some men prefer to have the lap dancer facing the other way so they can get a view of their booty. Others prefer to have a woman's boobs right in their face.
Make sure you're gauging your man's reactions and adjusting your body accordingly so he has the most pleasure. [Read: How to ride a man and look sexy doing it]
12. Practice before you go for it
To get more comfortable with your moves and finding the right pace for taking your clothes off, practice when you're alone. You can even practice in front of a trusted friend and get some of their advice if you're feeling really anxious about it.
13. Make sure you choose a sturdy chair!
There are many people who have tried giving their boyfriends a sexy lap dance only to end up breaking a chair or falling over in it! So you want to ensure the chair can hold the weight of both of you! [Read: Fun sex games to play with your boyfriend]
14.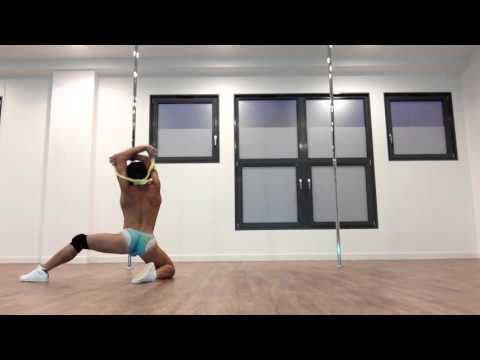 Don't push yourself too far – stick with what feels comfortable
Don't try belly dancing like Shakira if you really don't have much mobility in your hips. Just do what you can to feel sexy. Don't go overboard with the music, outfit, or dancing. Simple is always best when it comes to giving a sensual and sexy lap dance.
15. Choose the right lighting
No matter what time of day you're attempting to learn how to give a lap dance, you need to choose the right lighting.
Candles are perfect because they're instantly sexy from the get-go. A full-on light could be enough to make you feel self-conscious – it's harsh and if you feel uncomfortable you're not going to enjoy it as much.
However, candles and fairy lights give you that half-light that is super-flattering from the start! [Read: 24 sex room ideas to make any room look and feel sexy]
16. Always work the hips
Whilst there are no specific moves to remember when learning how to give a lap dance, it's normally all in the hips.
By circling your hips, jiggling them up and down, moving them back and forth, and basically doing anything in a slow manner when it comes to this part of your body, you'll get the trick just right.
The hips are a super-sexy part of the female body. This is probably because they're directly connected to the butt!
If you want to move your shoulders in line with your hips, a little like a belly dancer, go for it. Yet, usually moving your hips means moving your butt and that's a good place to start.
17. Cut out the distractions when learning how to give a lap dance
It goes without saying that you shouldn't choose a time when you're going to be distracted or when one of you has to be somewhere. Your lap dance doesn't need to have a time limit on it.
Make sure that he leaves his phone in another room and yours is turned off. If one of you needs to go somewhere, that's the wrong time and you need to reschedule! The likelihood of your lap dance turning into something else is very high, so bear that in mind.
[Read: 16 sex tips for women to make sex so much more exciting]
18. Remember to have fun!
Don't think so much about your insecurities! Giving a lap dance is supposed to be fun. If you're having a good time, then it is guaranteed that your lover is going to have an amazing time, too. So relax and just have fun with it!
There are no rules to learning how to give a lap dance
The bottom line is that you can't do anything wrong when you learn how to give a lap dance. All you need to do is move your body, remove your clothes *or just wiggle in sexy ones if you prefer*, and drive him crazy. The very fact that you're willing to do this for him is likely to be enough to start with. [Read: How to spice up the bedroom – 22 tips to set the bed on fire]
There are no rules. You don't have to turn your back to him, you don't have to face him, you don't need to follow any guidelines, you just go with what feels good to you.
Watch his reaction and if he looks like he's excited, push it a little further.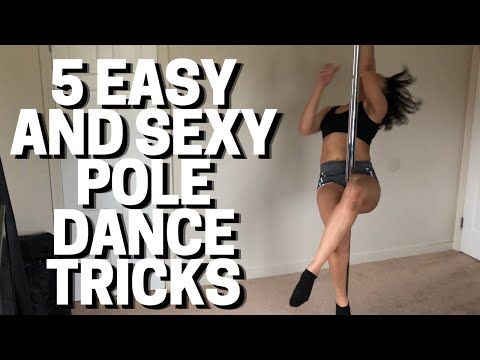 He's not going to be bored, so you don't have any worries there.
If you want to, practice in the mirror beforehand but know that the very fact you're willing to wiggle your hips just for him, will be enough to drive him crazy.
[Read: 24 minxy secrets to turn your boyfriend on and leave your man hard and horny]
Giving your man a sexy lap dance that he'll never forget is one of the best ways to get the night moving in the right direction. And these tips on how to give a lap dance the right way will ensure you look amazing, and he'll remember the night for a long time to come.
Liked what you just read? Follow us on Instagram Facebook Twitter Pinterest and we promise, we'll be your lucky charm to a beautiful love life.
Joking aside: 5 tips on how to dance for your favorite striptease and not look funny
Love and sex
00:30, February 26, 2019
Striptease is a real art that can spice up the sex life of both partners.
If you want to give a man such a surprise, but are afraid to seem ridiculous or look ridiculous, heed the advice of experts and coaches from the Secrets family and sex education center on how to dance a striptease and be on top of it.
1. Practice in front of a mirror
Read on the topic:
Training and having at least a rough plan of action is not only 50% success, but also a guarantee of your own confidence. It is not necessary to put on real choreography and learn the movements by heart, but it will be much easier for you yourself if you imagine in advance what and how you want to do. Otherwise, if you want to dance for a partner without being prepared, you run the risk of getting nervous, withdrawing into yourself and becoming "numb". In advance, you need to take care of the props, if any. It could be, for example, a chair. Check it for stability, figure out what you're going to do with it. Why is a mirror needed at this stage? Because with its help you will be able to find out from which angles you like your own view more.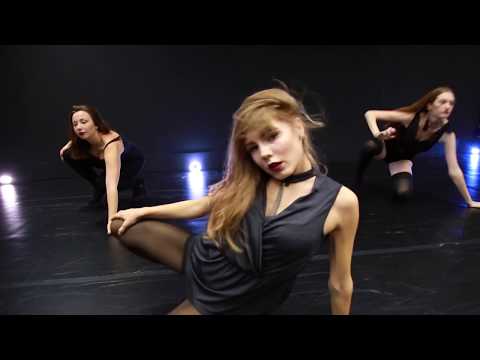 This will help during the dance, because in the process you will most likely ask yourself the question "How do I look right now?".
2. Choose simple movements
Striptease is an erotic dance that does not require the presence of acrobatic elements or spinning around a pole. If you are afraid that you lack flexibility in movement or stretching, concentrate on simple movements. For example, swinging the hips along the figure-eight trajectory and smooth sliding movements of the hands over the body can excite a man no worse than transverse twine. Choose movements that suit your physical abilities and don't try to impress a man. Believe me, he will already be delighted with the very fact that you are dancing for him. Here are some basic movements that you can repeat, even if you do not have special body plasticity:
Lap dance
Striptease is needed primarily to tease a partner, to bring him to the peak of excitement. But that doesn't mean you can't touch it.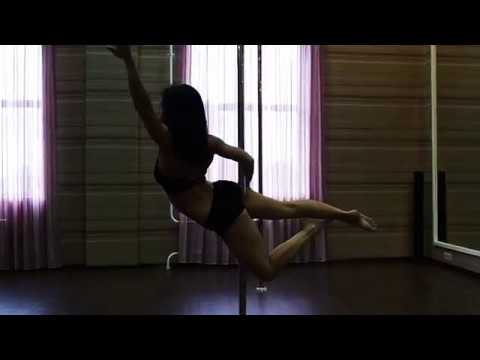 On the contrary, if you alternate movements at a distance and the opportunity to touch you, you will get a very interesting effect - from desire to possession, and vice versa. In order to repeat a man's lap dance, you need to stand with your back to him so that you are close enough to him. It is better to put a chair in front of you, on the back of which you have to lean with your hands. In a smooth motion, begin to lower yourself down, bending your knees until you feel that your buttocks are touching the man's knees. Now you can make circular movements with your hips or move back and forth. Look back over your shoulder and glance at the man, you can give him permission to put his hands on your buttocks or even unbutton your bra if you haven't had time to get rid of it yet.
Spanking and stroking the buttocks
This is a very simple move that can drive a man crazy with its frankness. In order to perform it, it is enough to stand with your back to the man and slowly bend over, allowing him to see your buttocks.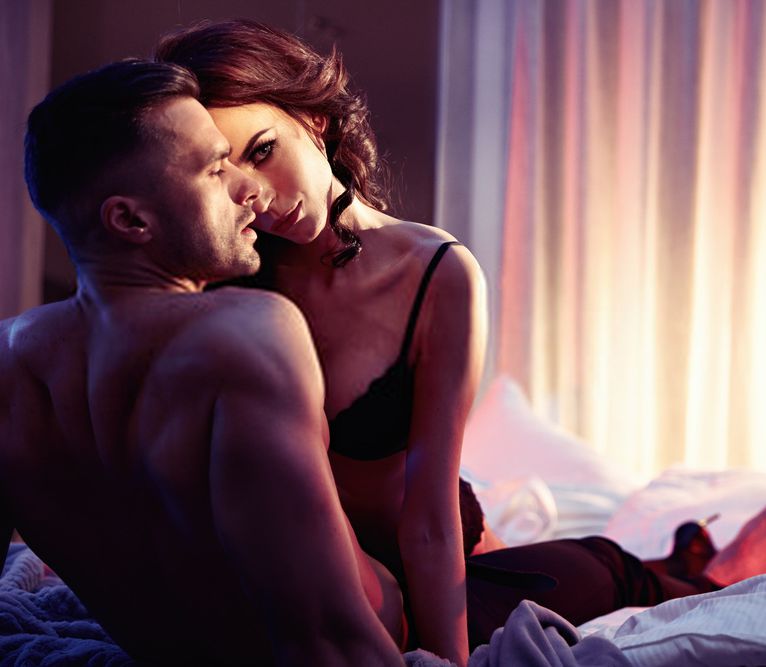 After you bend as low as possible (try to do it so that your back is straight), you can start stroking your thighs and buttocks with your hands. Returning to the starting position, playfully slap your buttocks.
On a chair
A dance that requires a chair becomes both harder and easier at the same time. This, firstly, creates the need to use a piece of furniture in the dance (otherwise why is it needed?), and secondly, it gives you a point of support (you can sit or hold on to the back). What can you do with a chair while dancing? At least imagine that you are Sharon Stone, seductively shifting your legs. At the same time, you can not only show your partner your legs, but also take off their stockings, erotically stroking them.
3. Choose the right clothes in advance
The requirements for the clothes that you will get rid of during the dance are quite simple. It should give you self-confidence, emphasizing your dignity, and be easy to remove.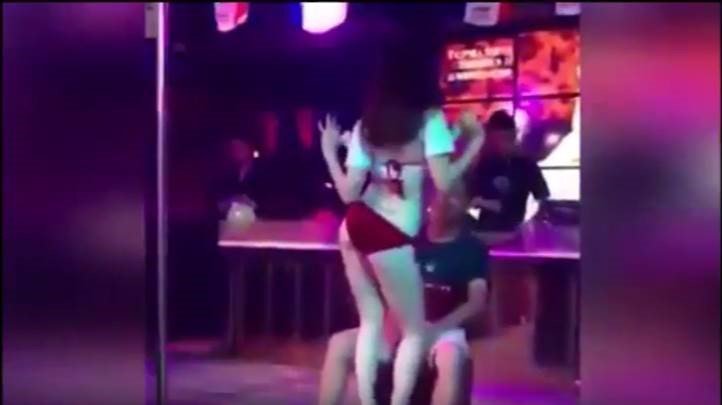 In general, one of the most important rules in striptease is not to let a man get bored. Therefore, we advise you to choose the minimum number of items of clothing. It is best to make a choice in favor of erotic lingerie, throwing on a dressing gown so that a man, when he comes home or gets out of the shower, does not even suspect what sweet pleasure awaits him. The bathrobe can be thrown off almost immediately - this will not be a big deal, but then it will be more difficult.
Let's start from the bottom: shoes, stockings and a belt
If you are going to wear them, you should also take care of a chair, sitting on which these items can be removed. We advise you to take off your heels almost immediately or not to put them on at all, because striptease itself is a rather energy-intensive process, and dancing in heels can take more energy than it seems. Getting to the stockings, do not rush to take them off immediately. Slowly unfasten each clasp on the garter belt, but do not remove it yet (this can be done at any time after).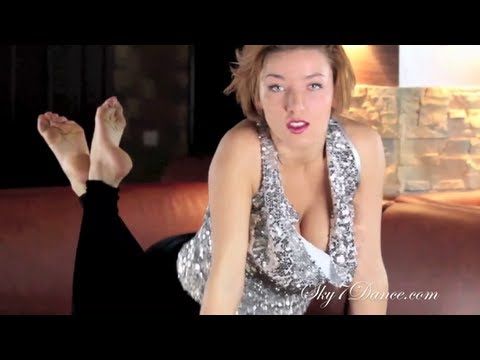 We have already mentioned above how to take off stockings. To summarize: the main thing is to do it sitting and slowly.
Bra
It is better to remove it following a clear sequence of actions. To begin with, you can lower the straps from your shoulders - this will serve as a signal for the man that now the bra will disappear from the battlefield, which means that he will again focus his attention on you if he suddenly managed to get bored while you were pulling off the stockings. You can squeeze your chest in your hands, lift it, lean close to your partner's face. When unfastening the clasp, it is better to turn your back on the man so that he can observe the process from all sides (except if the clasp is located in front). After unbuttoning the bustier on the back, holding the cups on the chest, turn to face him again. After that, you can play with the breasts a little more and finally throw the bodice into the far corner of the room or into the lap of a man.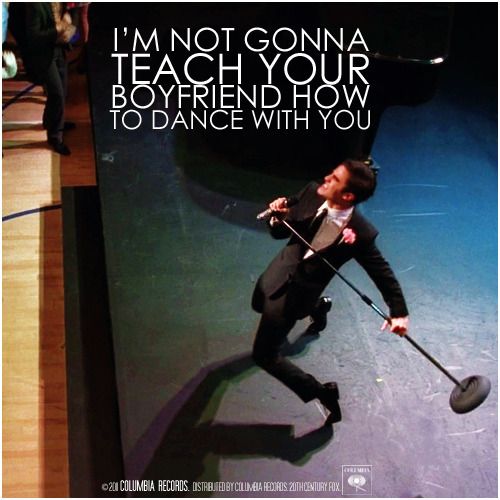 Panties
The most long-awaited and desired part of the show. Now only this piece of clothing separates you from sex with a partner. You can remove them yourself by lowering them to your knees and then stepping over them first with one and then with the other foot. And you can leave this part to the conscience of the man. He will be happy to take part in the process of your exposure.
4. Choose the right music
Music creates most of the atmosphere, is responsible for the mood and pace with which you take off your clothes and generally move. Choose smooth, melodic compositions and form a playlist of them in advance so that in the midst of the dance you do not have to frantically flip through a hundred tracks in search of the desired melody.
By the way, during the rehearsal you will be able to find out approximately how long it will take you to undress, but it is better to make a playlist with a margin. It's even better to loop it so that after the last song is played, it starts over.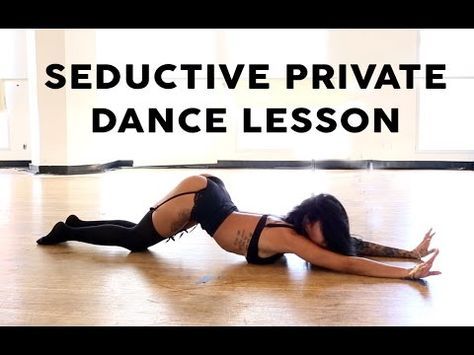 Then sex, if you lead everything to it, will take place to the music, and this also changes a lot.
5. You are unlikely to look funny, so there is nothing to be afraid of
Feeling shy, constrained and afraid of being laughed at is completely normal. But, if we are talking about striptease, such emotions are better thrown aside, and here's why.
Striptease is not only a dance way to get rid of clothes, it is also a process of seduction, it is an opportunity to demonstrate your beauty, confidence and sexuality. Remember that you are dancing for your partner, husband, beloved man. He has probably seen you naked more than once, so the sight of your naked body will definitely not make him laugh. And the movements that you will do, even more so, because he will be fascinated by your beauty and courage. Of course, you are afraid that something might go wrong: you will get tangled in your own panties, trip or lose your balance. Even if this happens (and it will not happen if you follow our advice), then do not lose your temper and continue as if it never happened.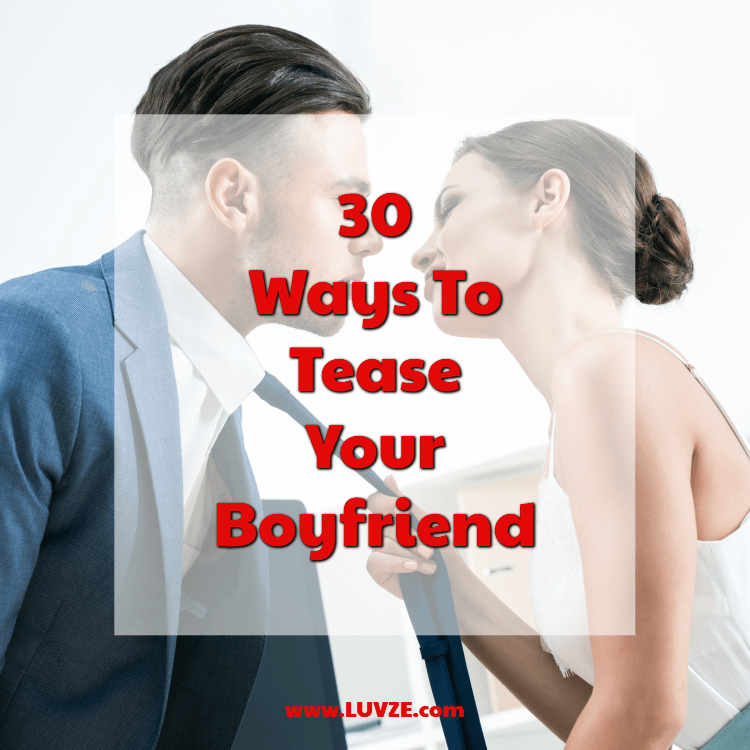 If you do not draw your partner's attention to some misunderstanding during the dance, he is unlikely to notice it. Take striptease as an ode to love for your body, because you not only give a man the opportunity to admire your dance, but also allow yourself to feel sexy and desirable, and these feelings play an important role in a woman's life.
Subscribe to WMJ.ru pages in Odnoklassniki, Facebook, VKontakte, Instagram and Telegram!
Photo : Shutterstock/VOSTOCK
Video : Scene from From Dusk Till Dawn
How to striptease without looking funny
Night falls and the showgirl from Showgirl wakes up in you. And even before you have time to turn on your common sense, you already say the fatal: "Do you want me to dance a striptease for you?" He, of course, agrees. Let's lower the veil of pity over the end of this scene. It happens that each of us wants to feel like a stripper, perform a lap dance with her boyfriend and get a tip in panties.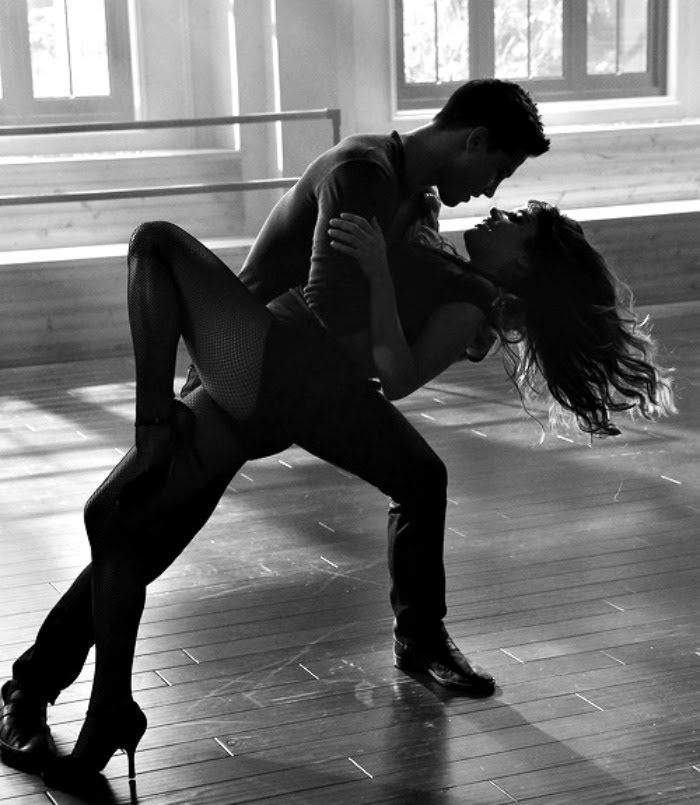 But how do you strip in a way that's really sexy, not funny (and everyone stays safe)? We share secrets!
Anastasia Maksimova
Tags:
Sex
Romance
twine
sex lessons
striptease
Getty Images
Forget the acrobatics!
Pf, you say, it's obvious. And here it is not. You have no idea how many women have been injured by the duende. Bruises, torn ligaments, ankle injuries and even a concussion...
Let's agree: this is not a stage performance, but your goal is not to impress your boyfriend with a triple somersault, but to turn him on. First of all, it concerns stretching. Even if it seems to you that right now you will sit on the twine, this will not happen.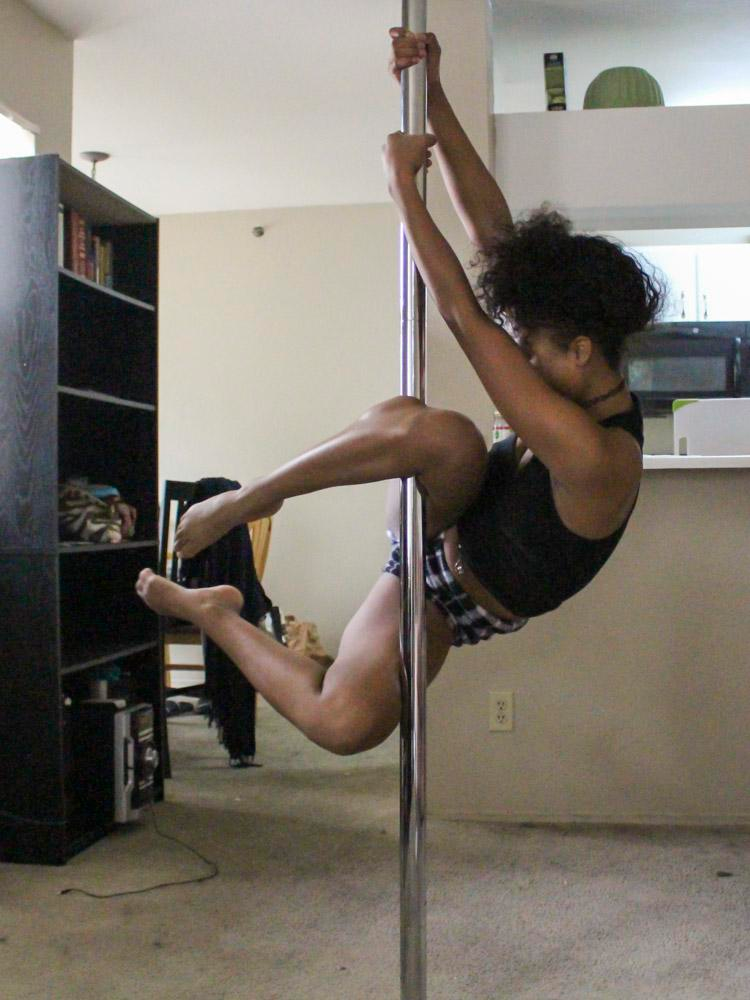 Or it will, but it will be the last element that you completed. Yes, we know that when you went to the choreography circle in the third grade, you were the easiest to do the splits. But you're not in third grade, you're not hot and you don't want to risk your ligaments.
The same goes for any jumps (watch your head) and backbends (watch your back). In general, it is better to move more slowly and with a smaller amplitude than to go to the emergency room.
Don't do it without preparation
Any dance, even a house striptease, requires preparation and warming up. It is not necessary to think through the entire dance from the first to the last note, but you must have a concept for the dance.
What you need: the main set of movements that you are going to perform, and the order in which they are performed. It is better to rehearse the movements several times so that there are no surprises.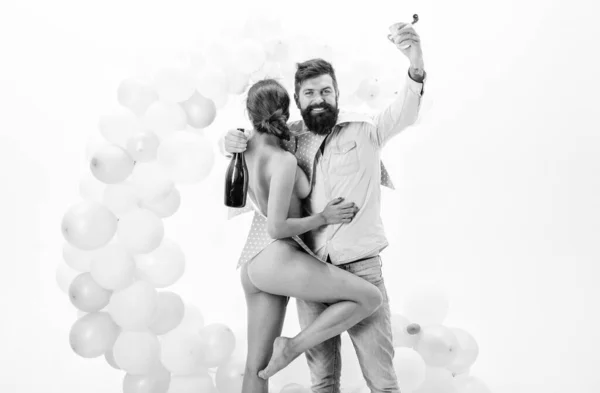 At least once, you must run the dance alone in full dress, in order to foresee any accidents. So you will know, for example, that the floor is slippery here, it's easy to stumble on the edge of the carpet, in this movement your dressing gown clings to the heel, and at this moment you need to be careful not to step on your boyfriend's foot.
Wear clothes that are easy to take off
A common mistake new strippers make is to wear too many clothes. It seems to them that the longer they take it off, the more the dance will excite the partner's imagination.
And here we run into a problem. Jammed bra hooks are half the trouble, but the need, say, to pull off your jeans while slouching on the floor... Let's call it "death to the sex drive." Briefly about the wardrobe items that should be on you:
Bra. Ideally, if it has a front clasp, it will be easier to take it off, and it looks more intriguing. In fact, it is the bra that opens up incredible scope for imagination. As additional accessories, you can use a "harness" made of thin leather straps or stickers on the nipples.
Panties. It all depends on taste and physical data, but, in fact, thongs and tangas do not look as advantageous as you think, especially in some movements. Consider other options: lace shorts, briefs with a corset drawstring, or even panties with a cutout between the legs.
Stockings. You can supplement them with a belt - it will be more difficult to move with it, but the effect will be stunning.
Robe. From above you can put on a light silk dressing gown. Probably, it is not necessary to write that it is desirable that this is not the same one in which you lie on the sofa on Saturdays with a cat in one hand and a laptop in the other? And the point is not even the sexuality of a particular thing, but the fact that striptease is a surprise, a surprise, and your partner will see you in something that he has not seen before.
Let's talk about shoes separately.
Put soft heels on
On the one hand, what is a striptease without heels? They outline the foot well, tighten the calves and buttocks, but... click. And if you have linoleum in your room, then they leave depressed points.
Why do we need soft heels? First, if you do not live in a private house, then you most likely have neighbors. You know, nothing destroys romance so much as an angry aunt Valya from the third floor, who presses the bell as if she is squeezing the last drops of conscience out of you.
Secondly, when the dance is performed in a club, it's one thing, there you can hardly hear how you click, but at home the sound will be completely different.
Choose slow music
...and familiar music. You won't like it if the track suddenly stops when you haven't even untied your robe yet.