How to make dancing shoes
DIY Dance Shoes- Ballroom, Lindy, Swing
Vintage Dancer | Vintage Dancing | DIY Dance Shoes- Ballroom, Lindy, Swing
Dance Fashion History· Mens Fashions History· Vintage Inspired
Question: I can't find dance shoes in my size. How can I make my regular shoes into dance shoes?
DIY Dance shoes. Turn any shoe into a vintage dance shoes with these three methods.
Most shoes for women and many casual shoes for men come with non-slip rubber sole. Dance shoes, however, need to slip in order to slide, glide and spin on the dance floor. Special dance shoes are the best choices to wear for vintage dancing, but they are not always available in a size, style or fit that will work for your feet (most dance shoes have a narrow fit).
Thankfully, there are a few ways you can DIY non-skid shoes you already own into smooth danceable footwear.
Mole Skin- Instant smooth soles
You can cheaply make any no slip shoe or sneaker into a dance shoe by sticking on Moleskin (found in the first aid section of your local drug store) to the soles. It is smooth, slippery, temporary and cheap- about $2-5.
For a more durable and semi-permanent approach try these stick on leather soles.
For something even nicer, take your shoes to a cobbler (shoe repair shop) and have your shoes resoled in leather.
After you get your dance shoes in order, try out a new swing or Lindy Hop dance dress (30s, 40s) or Charleston dance dress (20s) for some vintage dancing good times.
Dance shoes:
Shop dance shoes here, regular 1940s style women's shoes here, and 1940s style men's shoes here.
$202.15
Women Swing Dance Shoes Summer black leather handmade by Harlem Shoes
Cheapdancing Women's Leather Practice Dancing Shoes Jazz Boots Soft-Soled High Boots Black
$189.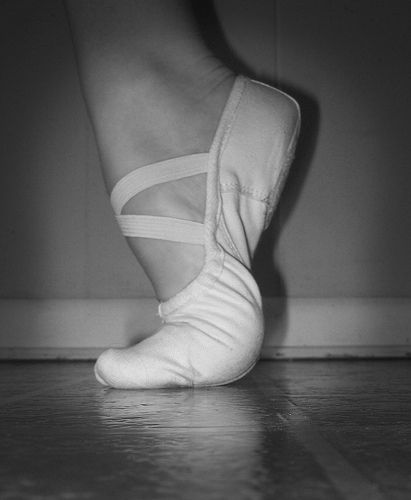 44
Women Swing Dance Shoes Spring brown leather handmade by Harlem Shoes
TTdancewear Women Ballroom Dance Shoes Latin Salsa Bachata Performance Sparkly Dance Dancing Shoes
Bloch Dance Womens Split Flex Character Shoe
Dress First Flats Dance Shoes Women Low Heel Genuine Leather Pumps T-Strap Latin Ballroom Salsa Shoes1
Bloch Dance Womens Split Flex Character Shoe
$172.00
MILDRED - Hand-crafted swing shoes Dance France
Very Fine Womens Gabriella Ballroom Salsa Latin Tango Waltz Swing Dance Shoe
$136.00
Ladies Regency Ankle Boots
Smooth Boots in Black Leather | Women Swing Dance Shoes | Vintage Shoes | Customized | Harlem Shoes
Adult Broadway Jazz Over-the-Ankle Canvas Jazz BootT7502
$190.02
Women Swing Dance Shoes Women's Oxfords brown & beige leather handmade by Harlem Shoes
$190.02
Women Swing Dance Shoes Muse gold leather handmade by Harlem Shoes
Stick-on suede soles for high-heeled shoes with industrial-strength adhesive backing.
Resole old dance shoes or convert your favorite heels to perfect dance shoes [SUEDE-LA-r02]
Joocare Women Cross Strap Latin Ballroom Black Character Dance Shoes Ladies Modern Tango Salsa Party Dress Pump
$122.00
Ladies Regency Slippers
$215.35
Women Swing Dance Shoes Harlem Boots beige leather handmade by Harlem Shoes
Have a question? Comment below or contact me via email.
We are Debbie and Oscar, your guides to dressing up like decades past. We are here to help you find clothing online and learn about vintage fashions as worn by everyday people, just like you. Need help with your outfit? Ask us anytime.
How To Make Shoes Slippery For Dancing
Is shuffling and dancing your favorite pastime? Then you know you need slippery shoes to wow your fans with your swift moves. 
Whether you want the shoes to remain slippery permanently, or you want to use your non-slip shoes for one show and revert them to their original style, we have your back.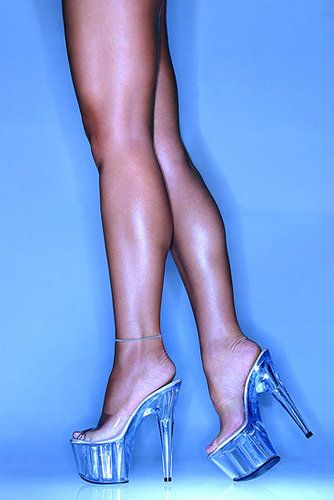 Now you can rock your favorite pair of shoes to a friend's birthday party and hit the dance floor after sticking some materials to make them slippery.
Remember not to walk in slippery shoes since you can easily slide, fall and injure yourself. The procedure of fixing the slippery material and removing it takes only a few minutes.
We will show you how to make shoes slippery in simple steps and with readily available ingredients. 
Table of Contents
Using Sandpaper
If your shoes have a rubber sole, you can make them slippery in readiness for your dancing or shuffling using sandpaper.
Before you begin the process, remember that this procedure is irreversible. In addition, rubbing shoe soles with sandpaper may weaken them and affect their longevity. Do it on the shoes that you assign purposely for shuffling and dancing. Here are the steps:
Look for coarse sandpaper that can scrape off textured patterns on your shoe sole.
Hold your shoe upside down on your left hand. It will be better if you insert your hand in the shoe to make the sole firm. You can do this with your left hand if you are left-handed.
Rub the sole with the sandpaper in forceful circular motions. Feel the shoe with your palm from time to time to see where you need to apply more force.
Once the sole is smooth, wipe it with a cloth soaked in olive oil. This will remove the sandpaper residues and give the sole a greasy feel. Remove excess olive oils so that the shoe is not too slippery.
Repeat this process with your other shoe, and they will be ready for dancing or shuffling.
Rub the shoes with olive oil anytime you want to use them for your dancing or shuffling sessions.
Using Suede Paper
This works best if the shoes do not have treads. You can use this temporary procedure on your regular shoes for your one-time dancing session.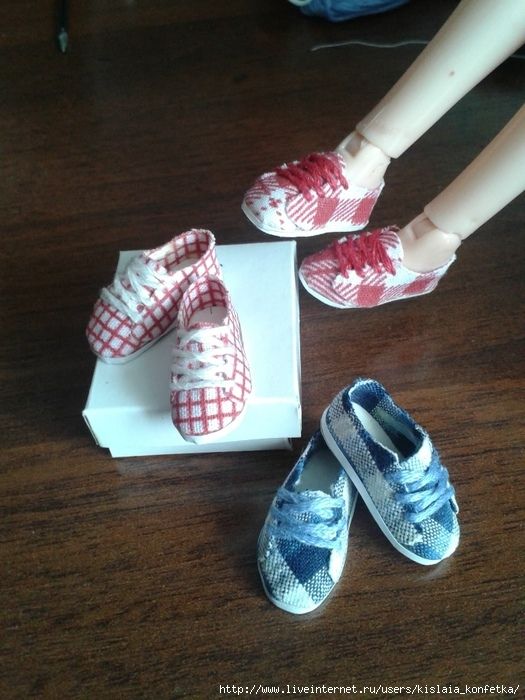 Suede sticks well on any sole, giving you a wide range of shoes you can use to shuffle or dance. If you notice that the shoes are losing their slipperiness, stick more suede paper to restore them.
Check with your shoe store for the pre-cut suede paper, but if you are a DIY devotee, buy the uncut suede paper to prepare at home.
Remember to work on the shoe with the sole supported to get an even suede paper cover. You will also work on the shoe better if you turn it upside down so that you can easily insect the process.
Place the suede paper on a flat surface.
Put the shoe on the suede paper and trace it with a marker pen.
Lift the shoe and put it aside. Pick the suede paper and cut out the traced shoe with a sharp pair of scissors. However, you can look for ready-made suede paper that is cut to size to avoid cutting it yourself.
The suede paper has adhesive tape. Peel the tape and fix it on the shoe gradually, checking and straightening out any creases until you cover the entire sole.
Repeat with the other shoes, and you have your shuffling or dancing shoes ready.
When you are done and want the shoe to cease being slippery, peel the suede paper. It will not damage your shoe sole.
Using Gaffer Tape
This is a perfect way of showing off your flashy shoes on the dance floor. It delimits the choice of shoes you can dance or shuffle in and does not damage the features that come with your shoes.
You may not cover all the areas of your shoe with this tape but it is a quick and easy way to make your shoes slippery. You will get better results with this process if the shoe is upside down and the sole is supported from the inside.
If you fail to support the sole, it will cave in to give you an uneven surface. The tape will form groves that will hinder your swiftness when dancing and shuffling. Here is the procedure:
Attach the tape to one end of the shoe sole.
Open the tape over the shoe sole slowly. Rub it to even out any creases that you notice and stick it firmly on the shoe sole.
When you get to the far edge of the shoe, cut the tape and stick it tightly by rubbing it gently onto the shoe sole.
Do this with your other shoe for a pair of slippery shuffling and dancing shoes. You can peel off the gaffer tape any time you want the shoes to lose their slipperiness.
Moreover, if the gaffer tape is collapsing and you still want the shoes to be slippery, clean the shoes with the gaffer tape on and leave them to dry. Once they are waterless, stick a fresh coat of gaffer tape, and you have them slippery once again.
Conclusion
You can shuffle or dance in any shoes you like even if they are not slippery when you are buying them. You can make shoes slippery for shuffling or dancing using locally available materials and simple procedures.
Some of the procedures are irreversible. If you choose them, ensure you will not need the shoes for any other purpose other than dancing and shuffling.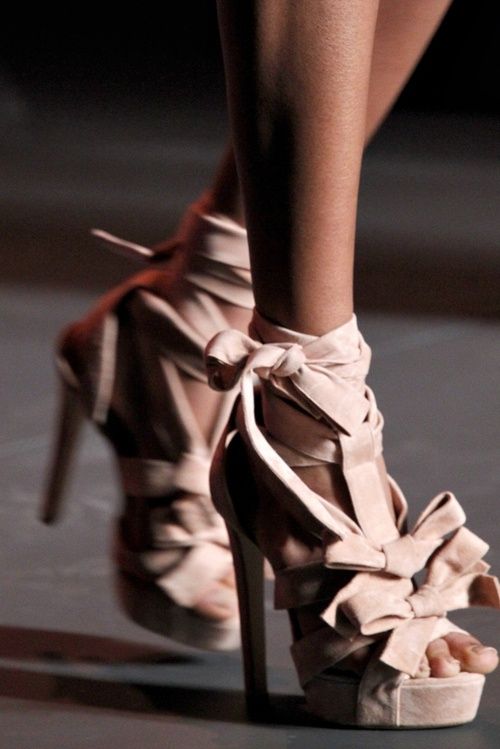 Slippery shoes may cause you to fall and injure yourself.
Some temporary procedures leave the features that come with your shoes intact. These are best when you have a single dancing or shuffling session, like during a birthday party.
Sandpaper, gaffer tape, and suede paper are the common materials you can use to make your shoes slippery for shuffling and dancing.
Features of ballroom dancing shoes
Features of ballroom dancing shoes
For a professional dancer, shoes are the main element of the costume. If the shoes are chosen correctly, then the dancer can safely move around the stage without fear of injury. Comfortable shoes give the dancer the opportunity to work out every movement, bringing the performance to perfection.
In the online store "Komilfo" you can buy high-quality shoes for ballroom dancing inexpensively wholesale or retail. But at the same time, it is important not to save money and choose professional ballroom dancing shoes, as they have a number of specific features.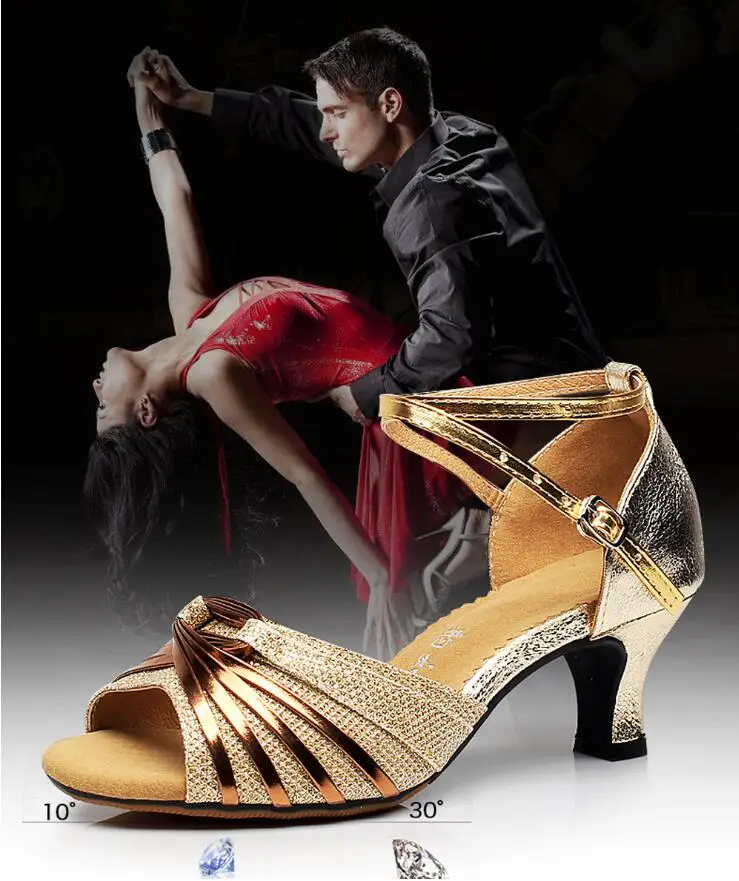 Features of dance shoes
Ballroom dance shoes for adults and children must meet the following criteria:
1. Good grip on the floor.
To ensure tight grip with the floor, the sole of dance shoes can only be made of genuine leather (split leather). This sole looks like suede, it does not slip. The dancer in such shoes feels the floor surface well. If the sole is made of plastic, then the foot will slip, and the rubber sole will interfere with many dance elements or rotations.
2. Features of the arch support.
The arch support is an element built into the sole. Its function is to support the shape of the foot.
If in simple shoes the length of the instep reaches the middle of the foot, in dance shoes this element has its own distinctive features for each type of dance:
For Latin American dances, where many movements start with the toe, shorter arch supports are used.
3.
Matching the lift of the dancer.
The artist's foot must feel the insole throughout its entire length. Therefore, shoes for ballroom dancing need to be chosen according to the length of the artist's foot.
4. Features of the heel.
The heel of the ballroom dance shoes is hydraulically screwed firmly.
The height and shape of the heel depends on the direction of the dance program. For Latin American incendiary dances, where there is a large load on the toe, thin high heels are often used.
For beginner dancers, it is recommended to buy a heel no higher than 5 cm. This will make it possible to maintain a stable balance during the movements.
Criteria for choosing dance shoes
When buying a suitable pair of shoes for dancing, you need to follow a few simple rules:
shoes match the size of the foot;
material strength;
softness and comfort;
wear resistance;
attractive appearance and design.
Material selection
The manufacturer usually uses strong natural fabrics for dance shoes. It can be natural and artificial leather or satin.
Satin shoes look more beautiful, bright and attractive. But keep in mind that satin gets dirty quickly and is very difficult to clean from stains, dust and dirt.
Men's leather shoes are more practical and easy to clean. The most practical are shoes made of genuine leather, which are moderately stretched when worn, the foot breathes in them, and their treatment with shoe cream returns them to their original appearance.
Color features
Many ladies who compete try to choose skin-colored shoes that can hide the flaws made during the execution of movements. Shoes in black or white, on the contrary, will emphasize all the movements of the legs. They can only be worn by dancers who are confident in their abilities.
Moscow dance store Komilfo offers to buy dance shoes of any kind, color and design style.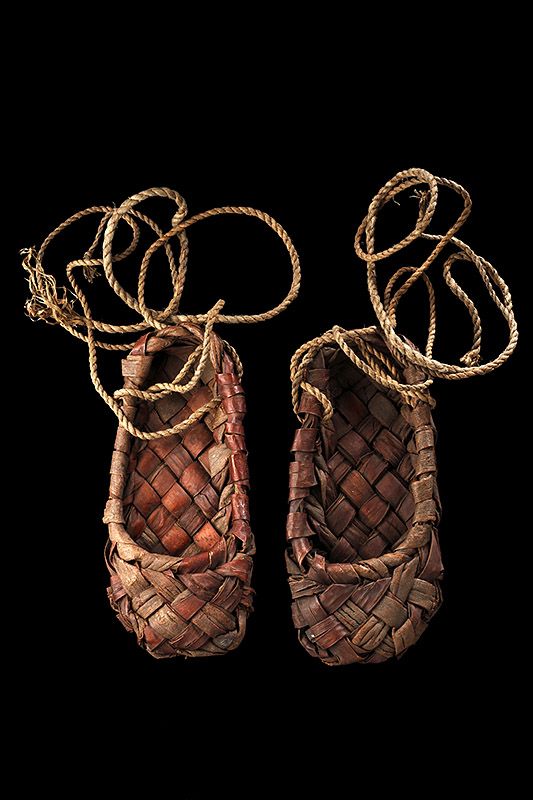 Site managers will help you place an order and arrange delivery in a convenient way.
The height and shape of the heel for dancing
H In the modern market today there is a huge number of not even shoes, but companies producing them. They produce and offer you and me the most diverse dance shoes. It differs in quality of execution and in style. It differs in the method of production: there are high-tech shoes made practically without human intervention, and exclusive series, where everything is done by the hands of a master from beginning to end. It differs in the materials that were used for its manufacture and in its functional purpose: everyday, sports, tourist and extreme, professional, shoes for ceremonial outings, dance ...
By it would seem that among all this variety of shoes it would be easy and simple to find a pair for dancing. Don't be fooled. If you set high goals for yourself, seriously engage in the studio and participate in competitions and tournaments, then you will have to spend a lot of time and effort searching for companies that produce high-quality dance shoes.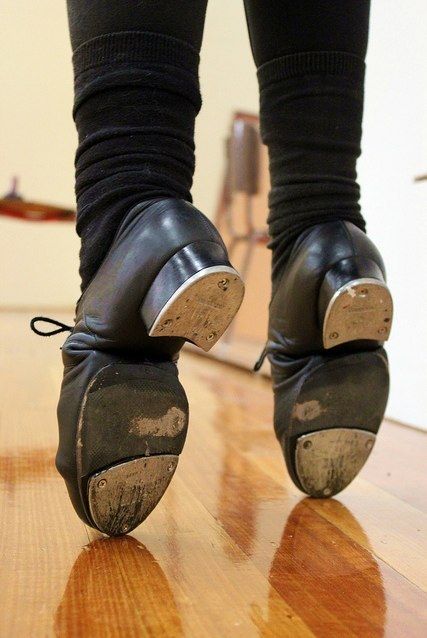 And then, just as many more to find that one pair that you need.
In the world has a great variety of dances, and for each of them there is a very specific, specific type of footwear: pointe shoes for ballet; shoes with heels - for ballroom dancing; shoes with low, wide and stable heels - for folk dances; sneakers with a special sole - for sports and acrobatic dancing; tap dance shoes; and for the first dance steps of the kids - Czechs.
M Moreover, there is still a division within its narrow focus. So, in ballroom dancing there is a division into shoes for the European standard, for the Latin American program, training and competitive. What kind of shoes, at what stage is needed, the coach will tell you.
N there are also general recommendations. So, dance shoes should be light, durable, easily bendable in the sole, stable. It must guarantee optimal adhesion to the parquet. When choosing a model, special attention should be paid to His Majesty the heel, because he is almost the most important thing in ballroom shoes.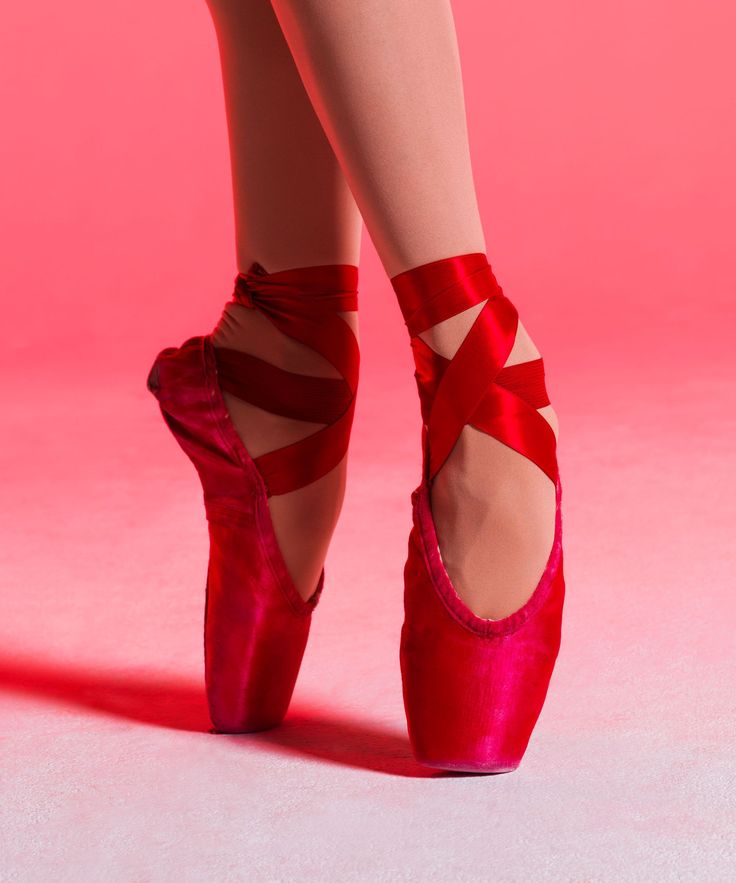 Its presence is mandatory, both for the partner and the partner, because only the heel helps to maintain the correct balance and position in the pair.
Since , in addition to traditional materials (leather, wood) for heels, manufacturers now use materials that are not yet typical for ballroom shoes, such as metal and plastic. Let's suppose that for the European program such originality may turn out to be slightly risky. But in an emotional Latin American dance, it may turn out to be quite appropriate, and will help complete the image you have conceived.
H As for heels in ball shoes, there is one requirement, the execution of which is mandatory in all models - the heel must be located centrally relative to the heel.
The most popular heel height in ballroom shoes for women varies from 5 to 9 cm. For men, shoes for the European program have a wide stable heel 2-2.5 cm high, and for Latin American dances, a heel height of 4-4.5 cm is more comfortable.