How to burlesque dance dvd
Learn Burlesque Instructional DVD Collection
Five DVD Super Pack
Only
$120
AUD
NORMAL PRICE $150
SAVE $30
FABULOUS DEAL!
DONT MISS OUT!
•
The Five DVD Super Pack includes Burlesque I, II & III, 1920s Charleston and other Vintage Jazz Dances and 1960s Go-Go Dance!
Want to have FUN, feel SEXY and look FANTASTIC
while learning Burlesque and Vintage Dances?
With this easy to follow DVD collection, you will learn the art of classic Burlesque and Vintage dance with Sugar Blue Burlesque's magnificent Showgirl and Burlesque Dance tutors!
This essential DVD collection covers Burlesque costumes, the art of tease, sexy floor work, feather fan dancing, tassel twirling, 1920's Charleston, Vintage jazz dances, 1960s GoGo dance plus a whole lot more.
The 1920's Charleston DVD features the world champion Sharon Davis (aka Miss Bonnie Fox).
The 1960's GoGo Dance DVD features GoGo cage dancing with professional Go-Go dancer A'dora Derriere!
Unleash your inner BURLESQUE star with this outstanding DVD collection!
BURLESQUE


VOLUME I

BURLESQUE


VOLUME II

BURLESQUE


VOLUME III

1920s


CHARLESTON

1960s


GOGO DANCE

SAMPLE VIDEO

SAMPLE IMAGES

DVD MENUS

Burlesque Costumes

•

Classic Burlesque Dance: Bump, Grind & Shimmy!

•

The Art of the Garter Tease

•

Introduction to Feather Fan Dancing

•

The Art of the Glove Tease

•

Introduction to Burlesque Chair Dancing

•

Beginners Burlesque Floor Routine

•

Group Feather Boa Routine

•

Belly Dance for Burlesque

•

Latin Dance for Burlesque

—•—

Intermediate Classic Burlesque Dance

•

The Art of the Boa Tease

•

Intermediate Feather Fan Dancing

•

Intermediate Burlesque Chair Dancing

•

Stretches & Conditioning for Splits with Contortionist Kimtortion!

•

Catwoman Floor Routine

•

Blues Dance for Burlesque

—•—

Advanced Classic Burlesque Dance

•

The Art of the Stocking Tease

•

Advanced Feather Fan Dancing

•

Advanced Burlesque Chair Dancing

•

Pasties & Tassel Twirling

•

Advanced Burlesque Floor Routine

•

Stretches & Conditioning for High Kicks with Contortionist Kimtortion!

•

Parisian Can-Can

—•—

1920s Charleston Basics

•

Vintage Jazz Dance Basics

•

Authentic Vintage Blues Dance

•

Advanced Vintage Jazz Dance

•

Advanced 1920s Charleston

—•—

Introduction

•

Twist & Shout

•

Ride the Pony

•

Beach Party

•

Go-Go Animal

•

Mod Party

—•—

BURLESQUE


VOLUME I

BURLESQUE


VOLUME II

BURLESQUE


VOLUME III

1920s


CHARLESTON

1960s


GOGO DANCE

$30AUD

$30AUD

$30AUD

$30AUD

$30AUD

© Copyright Sugar Blue Burlesque 2009
DVD Talk
THE MOVIE:
The trouble with Burlesque is, it either needed to be a little bit better, or a whole lot worse.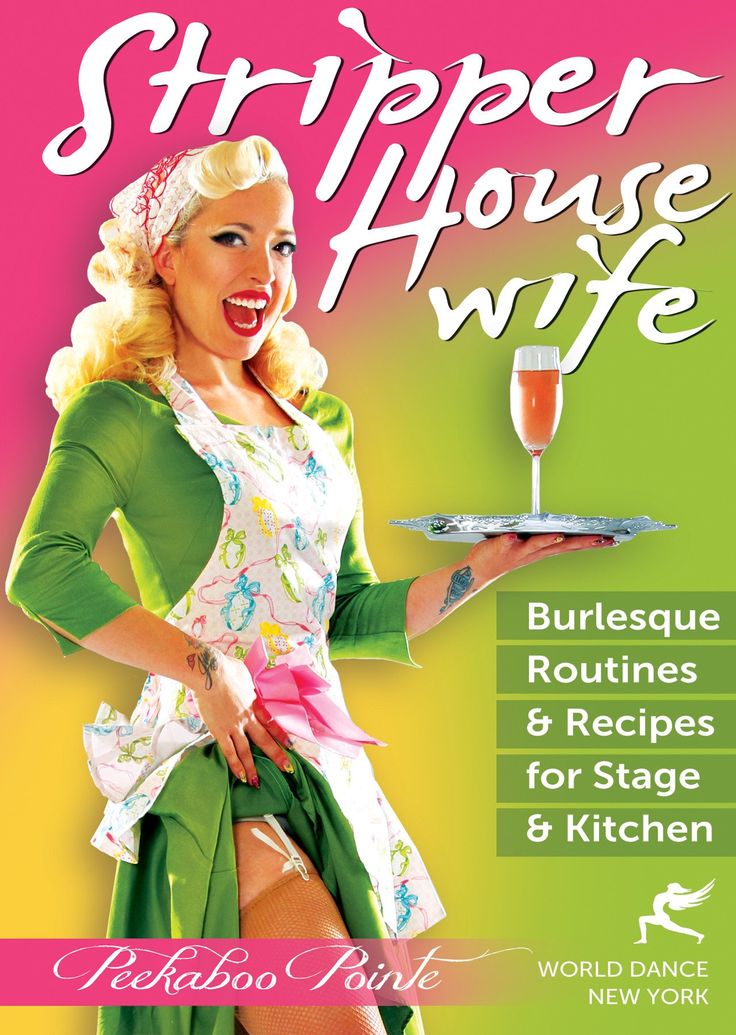 The sheer volume of quality performers involved raised hopes that, in spite of its old-as-the-hills premise, it would entertain; when the wretched reviews started trickling in, our expectations recalibrated to longing for a high-camp PG-13 Showgirls. But it's not terrible enough to cross the "so bad it's good" demarcation. It's just kind of long and predictable, and (when people aren't singing and dancing) pretty dull.
Belting songstress Christina Aguilera makes her big-screen debut (as actress and executive producer) playing Ali, a small-town girl (aren't they always?) who leaves her dead-end waitressing job in Iowa to pursue her music dreams in L.A. She strikes out in auditions all over town (we presume--we never actually see her in any of them, just wandering the streets with listings) before stumbling into a burlesque club on the Sunset Strip, which is run by Tess (Cher) and features Nikki (Kristen Bell) and a pack of scantily clad, lip-syncing dancers. Ali bats her eyes at bartender Jack (Cam Gigandet--seriously, whatever happened to stage names?) and gets a job, first as a waitress, then as a dancer.
And then, wouldn't you know it, Nikki's too drunk to perform, so Tess puts Ali on in her place, and when Nikki tries to sabotage her new rival by turning off the music, scrappy little Ali sings her heart out and becomes a star. (Spoiler alert? Oh, like that outcome wasn't obvious from the jump.)
As in the old movies that it so transparently apes, the plot is merely a refrigerator to tape the musical numbers to. But does the plot have to be this wheezy? There's the All About Eve backstage rivalry stuff, there's a love triangle, there's the Coyote Ugly -style Jack-is-a-songwriter-but-he-doesn't-share-his-songs angle (no prizes for guessing the outcome on that one), hell, there's even evil bankers who are going to foreclose on the club. Tess and Ali bond over a make-up application session, giving us a mother/daughter dynamic; the attempts at comedy, meanwhile are plenty strained (the roommate negotiation and Jack's little seduction are both painful to watch). The glacially-paced picture (119 long minutes) grinds into a third act that turns into a steady stream of flat, boilerplate scenes--Nikki and Tess fight, Jack and Ali fight, Tess and loyal Sean (Stanley Tucci) fight.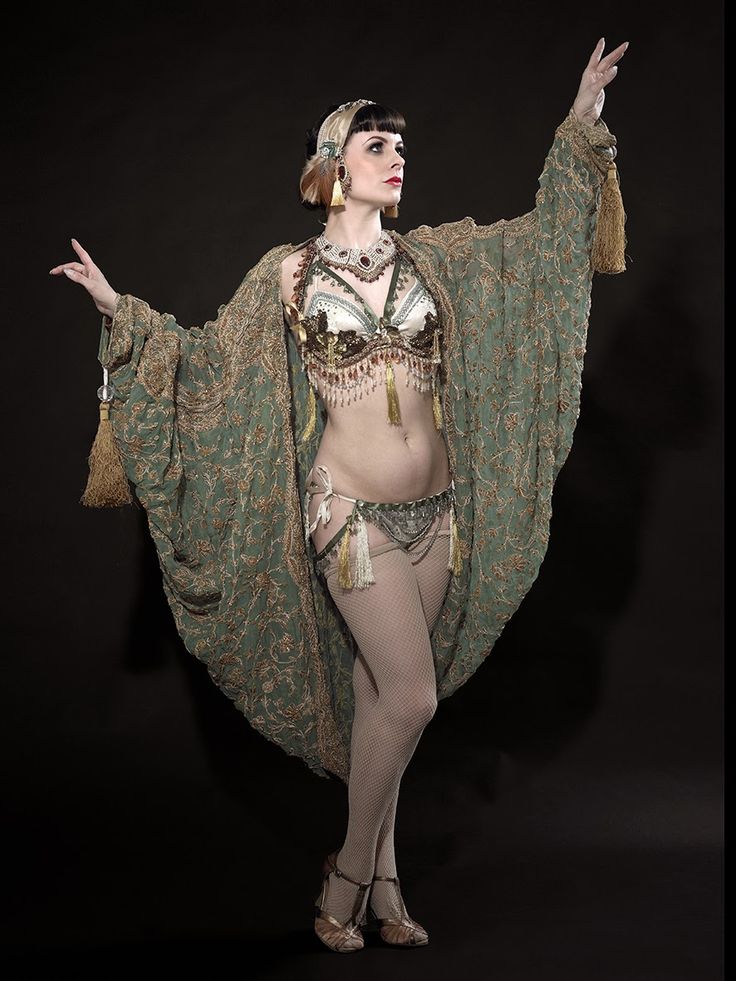 Conflict does not necessarily equal drama.
The logic holes are plentiful--after Ali edges Nikki out, the former star isn't glimpsed in any of her numbers, but continues to snip at her in the dressing room, where she apparently just... hangs out?--and the dialogue, hew boy. Here's just a few of the prize winners:
Ali: Thank you, Tess, you're not gonna regret this!
Tess: I'm so gonna regret this!
Jack: Life is about the choices you make.
Jack: I never should have let you walk out that door.
Sean: What's Ali short for?
Ali: Alice.
Sean: Well, Alice... welcome to Wonderland.
Tucci is slumming here, doing a barely-considered revamp of his turn in The Devil Wears Prada--but he knows it, and he's clearly enjoying himself. That said, even he can't sell that "welcome to Wonderland" crap. But he's not the only one having a good time; as boring as her role is (and as snooze-inducing as her big ballad is), Cher's comic timing is razor sharp; "No, can you hum a few bars?" is the oldest joke in the book, but she zings it.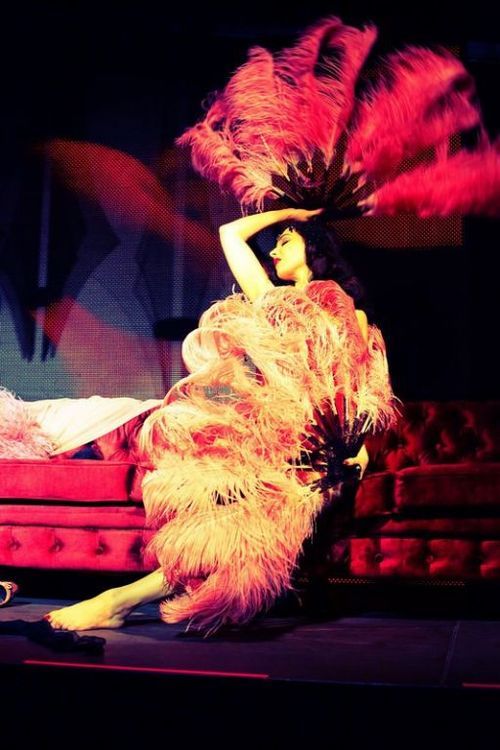 Eric Dane is a good villain, and Alan Cumming, though woefully underused (seriously, you forget he's even in the movie), is charming when they give him something to do. (Only Peter Gallagher has a more thankless role.) Kristen Bell isn't given much in the way of an acting challenge, and the necessary competitive coiffure coloration dynamic requires her to go brunette instead of sporting her lovely blonde locks, but she's fun to watch, and let's face it: there's worse things in this world than watching Bell cavorting around in her funny undies.
As for Aguilera, well, she just fine--charismatic and likable, if a little bland. The picture is really at its best when it just lets her sing and dance; her first song is about as contrived and predictable as you can imagine, but her forceful pipes still pack a punch. (It's a far more successful scene than her dance audition, which is edited to the point of incomprehensibility--all we want to do is see her move, which they just can't manage to show us.
) Watching her performances--particularly the most burlesque-y of the bunch, an inventive and sexy fan dance--and you see how she could star in a great movie musical. But Burlesque ain't it.
THE DVD:
Video:

The 2.35:1 anamorphic image is glossy and clean throughout, with skin tones natural and black levels free of crushing--something of a surprise, considering how much of the film is played dark nightclub interiors. Color reproduction is sharp as well, particularly in the club's blazing hot neons and the amber hues of the small-town prologue.
Audio:
The 5.1 track is a mixed bag. On one hand, the music sounds amazing--immersion is terrific, putting us right into the club's audience, and the songs are well-spread throughout the soundstage (dig those novelty effects in the surround channels during the fan dance), while the LFE channel pushes the pounding bass of the musical numbers beautifully.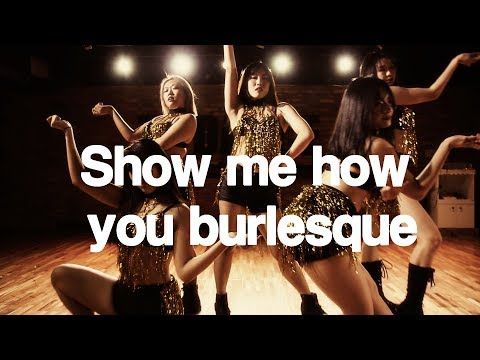 On the other hand, the dialogue is modulated entirely too low; during Ali's audition, Sean and Tess are all but inaudible. Most of the movie sounds fine, but have your remote handy for the talky scenes. (Then again, the less dialogue you hear...)
The disc also includes French 5.1 and English Audio Descriptive Service tracks, as well as English, English SDH, French, Spanish, and commentary subtitles.
Extras:
Writer/director Steven Antin's Audio Commentary is energetic, if a little boring; he does a lot of narrating rather than commenting, and some of it isn't terribly insightful. He also seems to be under the impression that he's made a genuinely good movie, bless his heart. Next up is "The Burlesque Jukebox," offering "full and uncut performances from the film"--six numbers in all (17:09 total). They're ogly fun--and this Bell fan certainly appreciated a more substantial look at "Long John Blues"--while one of them (a wonderful performance of "That's Life") doubles as a deleted scene for the altogether underutilized Cumming.
The Alternate Opening (6:32) basically just breaks apart the pieces of the credit sequence, moving the awkward small-town dialogue scene that opens the picture to after the first song--a negligible change, though certainly one that gets it off to a marginally stronger start--and then playing her exodus to Hollywood chronologically. The Blooper Reel (5:10) is cute, if a little forced.
FINAL THOUGHTS:
Burlesque has a fine cast and occasional memorable moments, but they're too few and far between to necessitate seeking the picture out. Christina and Cher provide plenty of diva power, and the supporting players do the best they can, while the musical numbers are sexy and well-choreographed (if somewhat mechanical). But that script... goodness gracious.
Jason lives in New York. He holds an MA in Cultural Reporting and Criticism from NYU.
Dancing 3 (Step Up 4 / Street Dancing / Street Dancing 2 / Take a Step / Burlesque / Love and Dance / Last Dance Behind Me 1,2 / Let's Dance) on DVD
Step Up 4
Emily, daughter of a powerful businessman, comes to Miami with the intention of becoming a professional dancer, but falls in love with Sean, a young man whose dance troupe organizes musical flash mobs.
A team called the MOB enters a competition with a hefty cash prize, while Emily's father sets out to rebuild the boys' hometown and relocate thousands of people. Emily joins the dancers and organizes protest mobs, risking not fulfilling her dream but fighting for something more important.
Street Dance
To win the annual Street Dance Championship, a group of young dancers start rehearsing with dancers from the Royal School of Ballet. At the junction of rock and roll, street dances and classics, a breathtaking mix of dance styles, passions and emotions is born.
Street dancing 2
Freedom of expression and mastery of improvisation, the lure of strip plastic and the tenacity of sports, the passion of salsa and the audacity of the ring - all this dance, dance, dance - in schools, in clubs, on the streets of Rome, Paris, London, New York . The world speaks the language of dance.
Energetic and cool Ash gathers a team of the best street dancers to participate in the next mega-contest.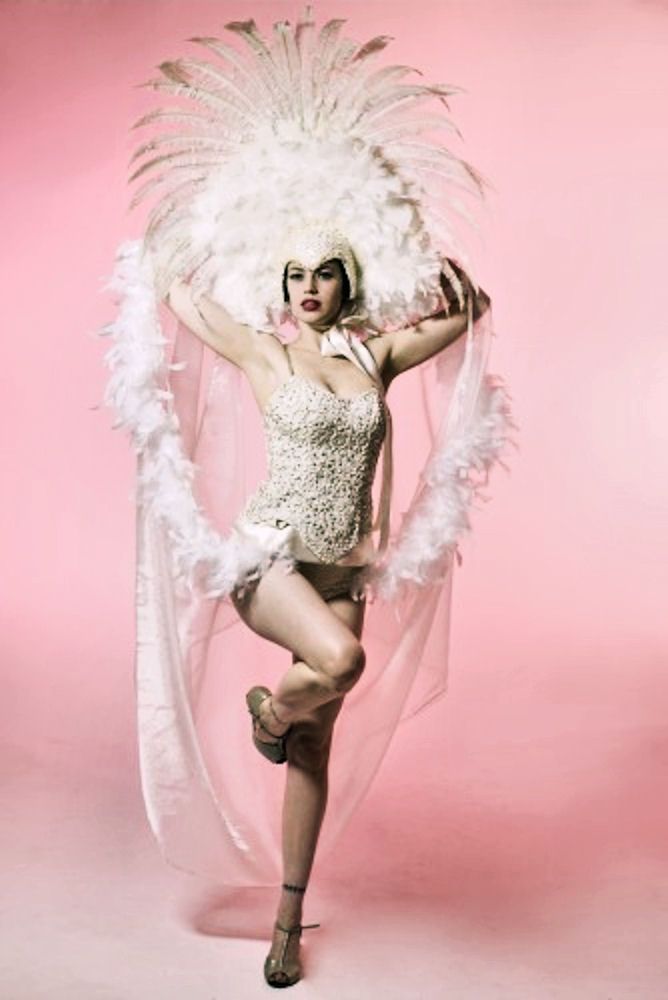 The flexible and fatal Eve becomes the star of the team.
Make a move
Lauryn, a young girl from Indiana, traveled to Chicago with the dream of attending the Chicago School of Music and Dance. But after failing at the entrance competition, she is forced to work in a burlesque club. Which turns out to be a place where Lauryn learns that plans can change, but dreams never.
Burlesque
Ali is an ambitious young girl from a small town with a wonderful voice who recently lost her parents. Now no one needs her, she goes to the big city of Los Angeles, where she gets a job with Tess, the owner of the Burlesque nightclub. In a short time, she finds friends, admirers and the love of her life. But can a fairy tale last forever? After all, many people envy this beautiful dancer...
Love and dance
Hania is an aspiring journalist who received her first order for an article, and Wojtek works at a construction site. Hanya is preparing for her wedding, and Wojtek wants to participate in the casting to get into the lessons of the famous dancer Jan Kettler.
Probably, they would never have met if it weren't for dancing ...
The last dance is behind me 1.2
Sarah had a cherished dream. This fragile girl from a small town madly wanted to become a famous ballerina. But life decreed otherwise, and Sarah had to give up her dreams. Soon the girl moves to her father in Chicago, in a dangerous "black" quarter.
Sarah starts going to a "dysfunctional" school where the vast majority of students are African American. She meets a nice young man named Derek Reynolds and his beautiful sister. Together with new acquaintances, Sarah goes to a local disco. However, Sarah's ballet steps are not successful here, and an experienced dancer Derek offers to teach the girl all the tricks of hip-hop.
Let's dance
A comfortable life, a devoted wife and a delightful daughter. Everything in life is good, but something is still missing ... Every evening, returning by train from work, he saw a beautiful woman in the window of one of the buildings.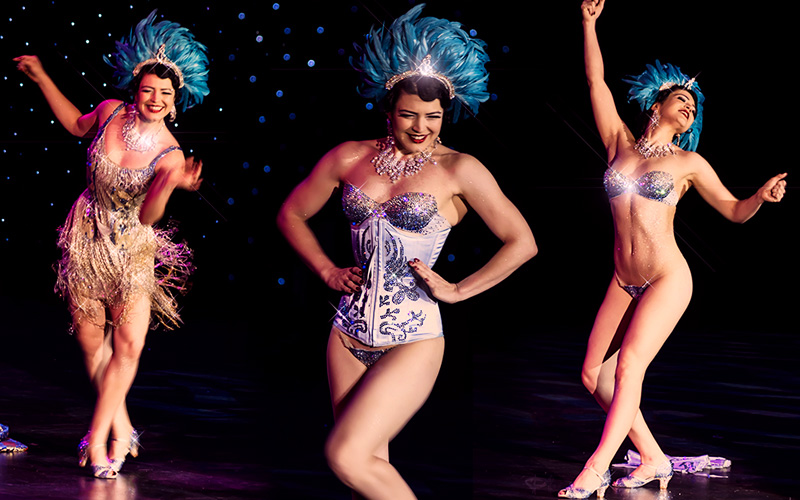 And one day he got off at this station…
What it's like to be a burlesque artist – Divoche.Media
Usually she leaves the stage in a crown of feathers and almost without clothes, but this is not a striptease. Burlesque artist Anya Pavlova tells how it is to undress on stage in the name of art and what does feminism have to do with it.
I have always been a flirtatious girl. As a child, I wanted to be either a princess or a ballerina, sewing dresses for dolls and building eyes in the mirror. As a teenager, she became interested in retroculture, wore grandmother's dresses, so as not to be like everyone else. At the university I got into swing dancing, started listening to jazz and fell in love, it seems, for life. What interested me most in retroculture was the live entertainment of the early 20th century – vaudeville, cabaret and, of course, burlesque. This show is about women and their natural, imperfect beauty.
When I started, there were no burlesque classes in Moscow.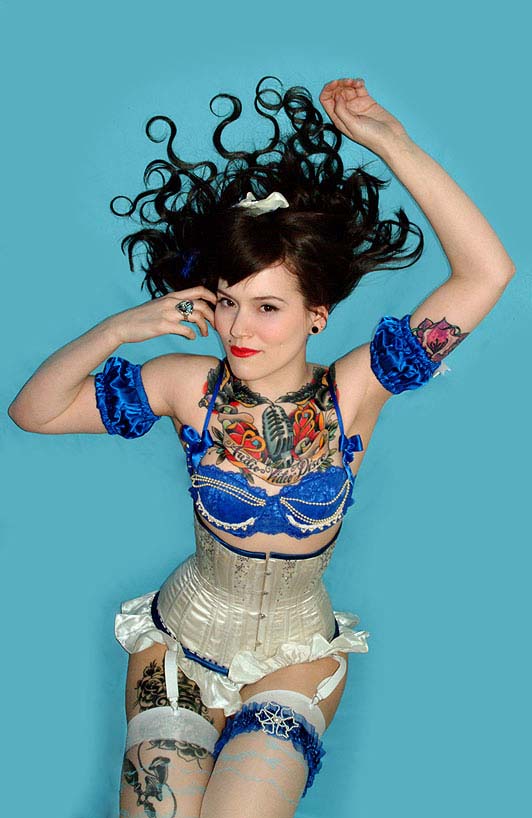 I ordered instructional DVDs, watched endless hours of festival videos, traveled to see teachers, performed everywhere I could get my way. And suddenly, a couple of years later, I discovered that now I myself am a burlesque artist and conduct classes myself. Of course, no career is built at the snap of a finger, but everything comes a little easier when your job is also your favorite hobby.
I remember that at first I didn't really want to undress, but then I decided why not. I was already good and smart, I received a diploma from the Faculty of Philosophy of Moscow State University, it's time to be beautiful and happy.
No, I don't fully undress. There are always small panties and stickers on the chest - pestis. That's how it happened historically, and I like it that way.
The most notable part of my work is performing in public shows and master classes. But, like any freelancer, a burlesque artist should not have free time, and if she does, then she is simply lazy.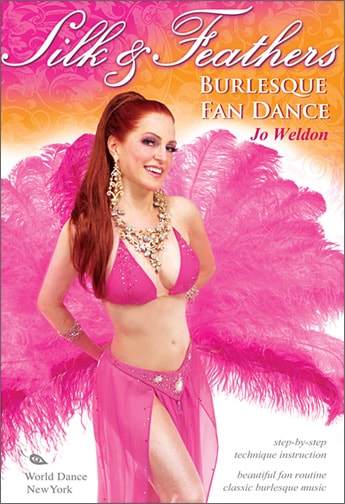 When I'm not rehearsing or making costumes, I write endless emails, compose texts for the website, listen to music for future numbers, plan publications on social networks, run around shops in search of rhinestones of the right shade or feathers of the right length .
The job of a burlesque artist has only become profitable for me in the last couple of years. Prior to that, I had invested in myself for a long time, costumes, props, photography and trips to festivals.
The main income is corporate parties and private events. It is these shows that feed the artists, and not performances in theaters and experimental productions. Of all the things I do, this is probably the most like a job, because almost every corporate event is preceded by long and painful negotiations. The organizer usually has his own vision of burlesque, so I regularly fan dance to the soundtrack of The Great Gatsby or Moulin Rouge. I also dance to Ivan Dorn, if the fee is decent.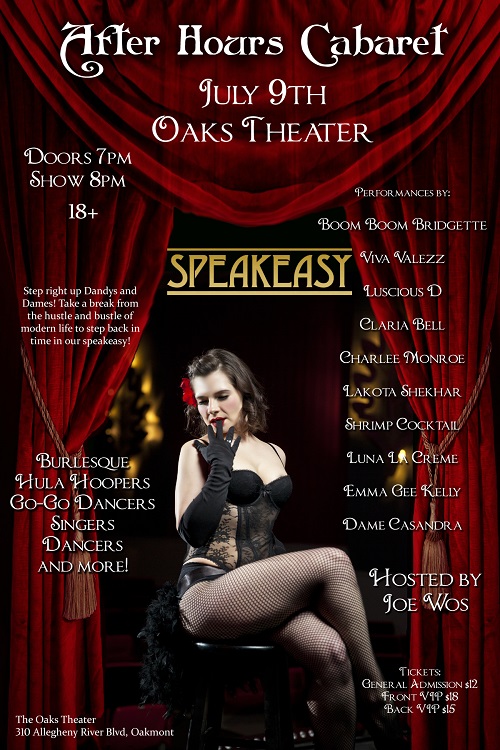 Burlesque for me began with the realization that now I can invent costumes, dress up, make up like a princess, and even get paid for it. Therefore, the costumes are my favorite part of the behind-the-scenes work.
A burlesque costume is not just a stage attire, it's layers that complement each other, each of which should be interesting to the viewer while I take them off one by one. I like to play with shape or color, when an oriental embroidered ensemble emerges from under a straight 20s-style dress, accentuating the curves of the body, or when a bright green shimmery dress is revealed under an all-black suit.
I would love to make a new suit a month, but then I would only be working for them. Decided to stay at two a year. So it turns out to pay for them, put them into rotation and not get tired of them.
I travel a lot with shows. She has performed in most European countries from big cities to small provincial towns, from Moscow to San Francisco and from Stockholm to Beirut.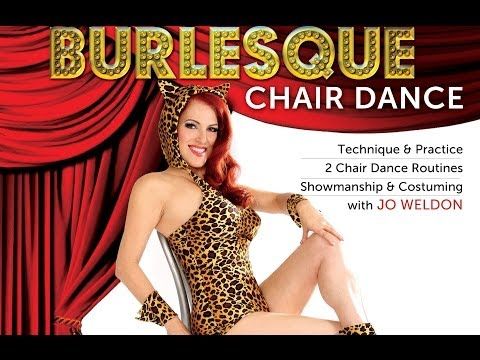 It's actually amazing how burlesque has a lot of fans among completely different people.
Best received by the audience, already familiar with the genre, in the capitals and big cities. On the other hand, I recently went on tour to Lebanon, where people have never seen anything like it, and we were received just amazing.
Different countries have different show etiquette. Where Americans will shout, whistle and applaud, the post-Soviet audience, brought up by the theater and the conservatory, will hold their applause until the very end of the program, because for us to scream when something is happening on the stage is indecent.
As an artist, it was very difficult for me to accept that I will never be liked by everyone and everyone. There will always be those who consider me mediocre, ugly or unpleasant. Or considers my work something immoral.
For example, sometimes unfamiliar men come up to me and say that if I were their girlfriend or wife, they would definitely "not allow me to do this.
" Maybe five years ago I would have been upset, but now I only realize better that I am on the right track. I show women that we can do whatever we want with ourselves.
Another funny comment: "But burlesque is not striptease, right?" And they add: "It's better!" I know quite a lot of women who work in striptease, and I don't feel at all that they are any better than them. In many ways, the opposite is true - they work at a permanent place with a constant income and keep themselves in amazing shape. The only difference between them and me is that they interview me for magazines and print photos on posters. There is no moral superiority - both they and I undress in front of other people and get paid for it.
The most restrained audience is in Russia. Sometimes the audience comes up to me after the show and says they would be embarrassed to dance in front of other people and think it's vulgar to strip. I'm just surprised: these people paid money, came to the show and watched it to the end.
Too bad they didn't like it, but it's great that they tried something new.
I was told that if I dance naked, no one will marry me. The statistics say the opposite: most of my colleagues are married, many with children. Being a burlesque artist is no stranger than being a jazz singer or performing in a circus.
My family are my biggest fans. Mom always comes to the show when I perform in Moscow, my aunt and grandmother carefully read my instagram and are always happy to criticize in a friendly, but severe way. Of course, it took them several years to understand that burlesque is not just another strange hobby of mine, but a career that brings not only satisfaction and self-realization, but also money and some kind of fame.
I actually met my boyfriend when he came to a concert in Switzerland, where he lived then. He travels with me with pleasure when work permits, helps me choose the music for the numbers and supports me in every possible way.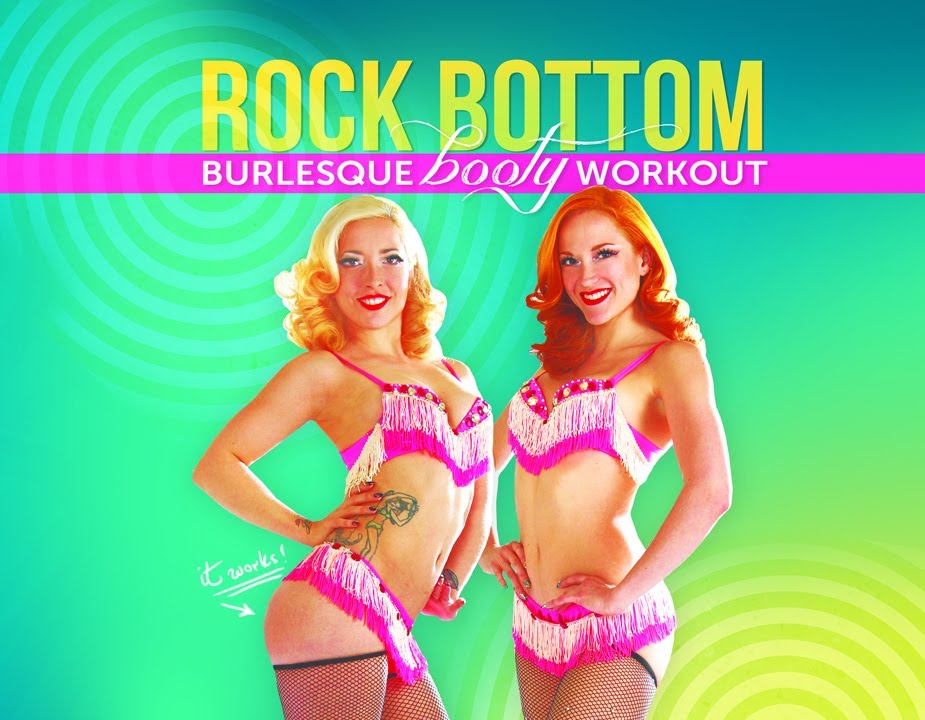 I am gradually moving from Moscow to Berlin, where I have much more opportunities to grow and develop. The burlesque scene has existed there long enough to evolve from a subculture into an industry. They are waiting for me there, because, as it turned out, there is no one in Germany who would do what I do - burlesque in the style of the 1920s. If everything works out with this, I will finally be able to make numbers with large props, start producing my own show, maybe open a school and finally turn from a bohemian traveler into a real socialite.
Burlesque has a lower age limit of 18 because no show today will hire an underage artist. But the upper age threshold is something that each artist determines for herself.
The legendary Tempest Storm appeared on American television at the age of 53. Now almost 90, she looks stunning and travels to festivals as a guest star. There are those who decide at 35 that they want to devote themselves to their family, and those who are just starting their careers at 37.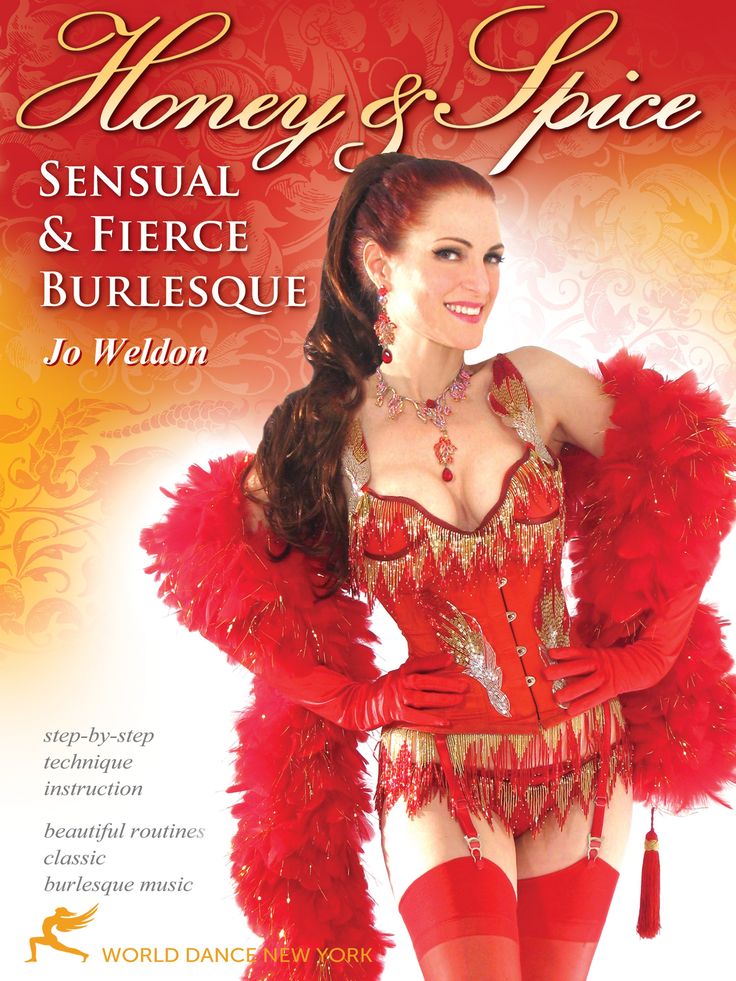 At almost 30, I am still one of the younger generation of European artists, where the average age is 35-37 years old.
Today's burlesque is an industry created by women for women. There are male artists, but they make up less than 20% of the scene. In the auditoriums in the West, too, there are always more women than men. Producers, photographers, costume designers, all predominantly women. In none of my jobs have I met such respect for the personal space of others, such support and such professionalism without unnecessary show-off.
Burlesque gave me confidence that "smart" and "beautiful" are not mutually exclusive qualities, that it is possible to combine the career of an artist and the important and wonderful work of a mother, that it is possible to be sexy in a chicken costume, that a woman's life after 35 the years don't end.
Burlesque puts femininity at the forefront, but it's femininity on our own terms, and it's amazing to realize that.
Unfortunately, in Ukraine, Russia and Belarus there has not historically been a burlesque scene, just as there has not been (at least in the last 90 years) cabarets accessible to the general public.