How can i dance like shakira
The 4 Tips That Will Have You Belly Dancing Like Shakira
Share this article
---
Have you ever been to a wild party and found yourself standing on the edge of the dancefloor awkwardly clapping along while you watch everyone else dance and go crazy? No? Is that just us?
Well, we're going to go ahead and pretend that we're not the only ones who are like this because this article is all about teaching you Fairies how to shake what your mama gave ya.
For those keen on learning how to belly dance and make their way towards the centre of the dance floor, the first rule you need to know is to own your own style. The reality is, if you feel awkward when you dance, then you'll look it! You need to feel the music and not be afraid to have a little fun.
Having said that there are a few techniques that can help you "fake it till you make it".
To do a hip lift or shimmy, you need to bend both knees. Then, straighten your right leg, which should raise your right hip, lifting it upward. The hip bone should shoot up towards your rib cage. Make sure to keep your heels flat on the ground as you do the lift and try not to move your upper body at all.
Now, you need to bring your right hip back down and try the same movement on the other side. Just straighten your left leg and raise your left hip upward.
Repeat the hip lift on both sides at a faster pace, while skipping the break in the middle between the two sides. It should look like your hips are lifting on the right and then on the left smoothly and fluidly.
At full speed, your hips will shimmy from side to side at a quick pace, which is known as the "shimmy" move.
Step one, check!
To do a belly roll, first begin with your feet flat on the ground and your upper body lifted, with your arms relaxed at your sides. Now bend your knees.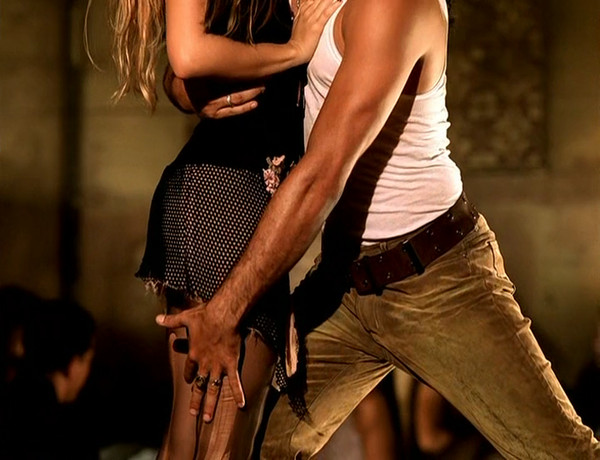 Next, contract just your upper abdominal muscles, drawing them into your spine. Then, contract just your lower abdominal muscles, drawing them inward. Push out your upper abs and then push out your lower abs.
Keep repeating these movements in a sequence and try to make the contracting in and the pushing out of your abdominal muscles fluid, with no pauses or breaks.
To mix things up a little, add a little hand movement to your routine by mimicking the back and forth motion of a windscreen wiper. Just use your index finger and middle finger on each hand, side by side.
Another popular hand movement to spice up your dance routine is one that sees you mimicking the action of changing the light bulb. Try it a few times in time with the music until you follow the beat.
Cover photo by: @siempreweddings
Posted in Expert Advice by wedded wonderland
Share this article
---
Next >>
The Best Crystals for Love, Marriage & Relationships
Join Our Mailing List
Name *
Email address *
State *
Fans Lose It Over Shakira's Latest IG Post: '#DancingWithMyself'
Shakira's outfit for the premiere of her new show Dancing With Myself was absolutely stunning.
The singer wore a sheer corset and neon yellow cropped jacket.
Fans loved the bright look and the new TikTok-inspired reality competition show.
---
If you've ever dreamt of learning choreography from dancing queen Shakira, now's your chance. In her new reality show Dancing With Myself, the "Hips Don't Lie" singer teaches contestants and the masses TikTok-approved moves. The NBC show premiered on May 31, and her look for the first episode—a sheer corset and neon yellow jacket—was just as iconic as her kick-ball change.
The pop star posed in the outfit on Instagram to gauge fan reactions to the series premiere. "I want to see your favorite moments from tonight's show! #DancingWithMyself," she captioned the post. In the episode, content creators and dancers from across the country learned a dance inspired by social media viral jigs and then competed against each other by performing it for a live audience.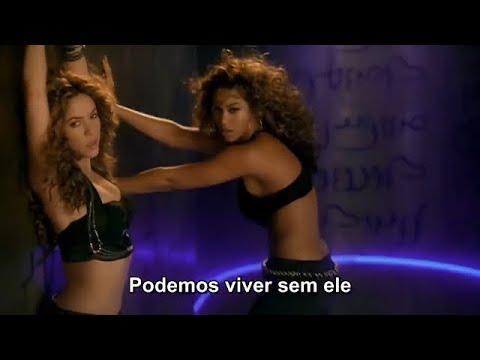 The judges—Shakira, Liza Koshy, and Nick Jonas—narrowed it down to a final two contestants, and the winner earned a cash prize of $25,000, per TV Insider.
By the looks of Shakira's comments section, fans loved the new competition and her inaugural judging look. "You are my favorite moment," one person commented. "Such a fun show 🙌🙌," another added. "Q U E E N ❤️," someone else wrote.
View full post on Instagram
For someone who has danced all her life (and started belly dancing as a child, per the Los Angeles Times), the show really puts Shakira in her element, which is made clear by how much fun she has on set. Exhibit A, the studio audience cheering on her amazing behind-the-scenes freestyle:
View full post on Instagram
While the show may provide another platform for Shakira to show off her skills, it's really about bringing together all types of dancers—not just professionals.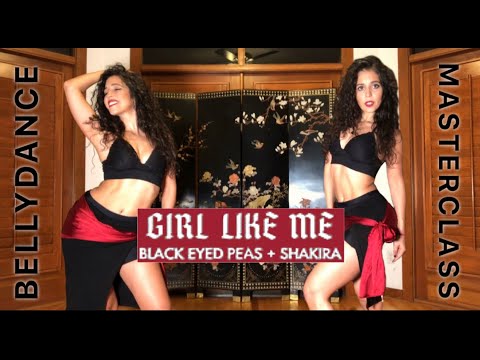 "I wanted to capture the language of social media, what's going on in social media, and how people like to express themselves right now," she told the blog Nerds of Color. "The idea of this show came from the pandemic when people were in their living rooms, dancing, and coming up with ideas and choreography. We thought that it would be a good opportunity or a good idea to actually create a platform for all of those people from all walks of life and ages, so they can express themselves and express their love for dance."
And that expression isn't limited to the studio stage. The show started a hashtag, #DancingWithMyselfAtHome, that encourages viewers to join the fun—after Shakira provides a video tutorial, of course. The best submissions have a chance to be featured in the following week's show.
View full post on Instagram
Dancing With Myself may seem like all fun and games (which it mostly is), but Shakira hopes it reaches people on a fundamental level.
"We often don't realize how many people dance and how many talented people are out there; people who want to be seen, people who want to be taken seriously, people who just dream about being on stage for once in their lives," she told Nerds of Color. "Dance is such an intrinsic thing to human beings. It's one of the oldest rituals of human social life."

The show airs on Tuesdays at 10 p.m. EST on NBC.
Related Story
Shakira Looks Strong In A New Dance Video on IG
Kayla Blanton
Kayla Blanton is a freelance writer who reports on all things health and nutrition for Men's Health, Women's Health, and Prevention. Her hobbies include perpetual coffee sipping and pretending to be a Chopped contestant while cooking.
Sakhalinka will teach dancing to beginners of the popular project
The former Sakhalinka was lucky enough to become a coach in the popular project "Dance from Gladkikh". A native of Yuzhno-Sakhalinsk, Roza Manakhova moved to St.
Petersburg a year ago, where she devoted herself to her favorite thing - dancing. Now, participating in the project, she will teach everyone the basic movements that are performed in the legendary videos of the singer Shakira.
Well-known blogger Maria Gladkikh posted a post about her idea to create an additional block on choreography from Shakira's videos on her online dance course, and for this we need a teacher. Rose immediately responded, as she is an ardent fan of Shakira's work, like Maria herself. According to the girl, she immediately realized that she had to be there.
"I wrote to her and also asked my followers to help me "attack" her page so that she would pay attention to me. She saw my page, saw how I dance and made sure that I can cope with this task perfectly. We phoned via video link, after which she "checked" me, asking me to record a video lesson with explanations for her. I recorded them the same evening. She made sure that I can not only dance well, but also correctly explain and convey information, "Roza told RIA Sakhalin-Kurily.
A bright and talented Sakhalin girl attracted the attention of a blogger and invited her to shoot her online course "Dance from Gladkih". According to Rosa, there was no particular competition - however, there were those who could take her place, but it was clear that the choice unconditionally fell on the side of the islander. The girls immediately found a common language: according to the stories of Sakhalin, Maria is a very positive and kind girl.
"When she sent me a Direct message, I was delighted, of course. Then she offered to call and discuss. I was generally shocked and did not believe at first that everything happened so quickly, because when I first saw the information on finding a choreographer, everything happened on the same day. Immediately abruptly began to shoot videos for Instagram, so that my page had videos in the appropriate format to show that I was in the subject, "Rosa said.
The dance project "Dance from Gladkikh" is aimed at the all-round development of people who want to learn how to dance and try different musical styles.
The creator of the project is Maria Gladkikh herself, a blogger and TV presenter on Russia 24. According to Rosa's memoirs, this is a real show, which she had not seen before.
"This project is for everyone who wants to try something new for themselves. Try different styles and directions. That is, it has no restrictions and this is a big plus. Information given to people is accessible. The course itself is very cool and professionally organized in terms of technical aspects: a cool film crew, each of them is responsible for the microphone, light, camera, people's appearance, there are producers, make-up artists - in general, a full range of everything. The extent to which all this is really "confused" is aimed at a qualitative result, "the girl explains.
Rosa started her career while still living in Sakhalin: she danced in the courtyards of the regional center, and then her first performances in restaurants, corporate parties and championships began. Currently, the girl teaches people in the dance areas of tribal fusion, twerking, dancehall, and at the same time continues to improve her professionalism.
Some time ago, she had a Jamaica fitness studio in Sakhalin, which lasted 5 years. In the future, the girl plans to develop online activities, dance courses in various areas and continue to study filming and video editing.
Elvira Baranova and Kristina Lapyrenok, students of the Cheer-sports department from the Kristall sports school in Yuzhno-Sakhalinsk, took part in the New Dances project on TNT. Sakhalinki performed a number to a popular song from the series "Paper House". The audience and judges highly appreciated their performance, but the athletes did not pass to the next stage of the project, losing to the duet from Minsk.
How to learn to dance like Shakira?
Posted by user HRTrain
Shakira and Jennifer Lopez are crazy about the dance called Zumba, which is gaining more and more popularity not only in the Russian Federation, but all over the world.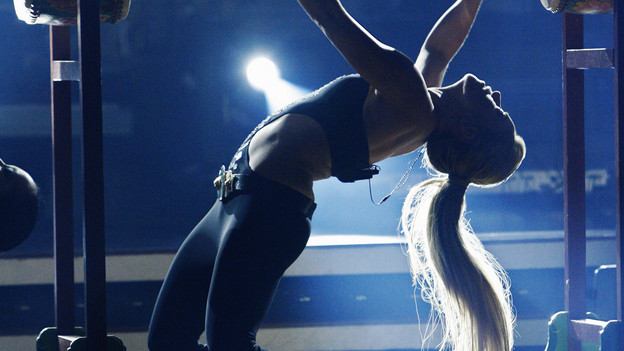 This is a Colombian fitness trend created by Albert Perez. Zumba quickly became popular in the USA and in the West, now they are experiencing a real boom in this dance.
Trainings are held under Latin American music. The movements are a mixture of African dance moves and simplified Latin steps. Unlike other types of dances, it does not have long ligaments and complex elements, the movements change when the song changes, and improvisation is also possible. So you can learn Zumba without much preparation. The most important thing is a smile and a charge of positive mood.
If the coach is charismatic and many people train in the group, an atmosphere of carefree fun and celebration is created. Such activities never get boring, because you can always come up with a new movement.
A great bonus is that all activities allow you to keep your body in good physical shape.
What training looks like
This style is classified as interval training: dancing combines quick transitions from smooth steps to rapid movements.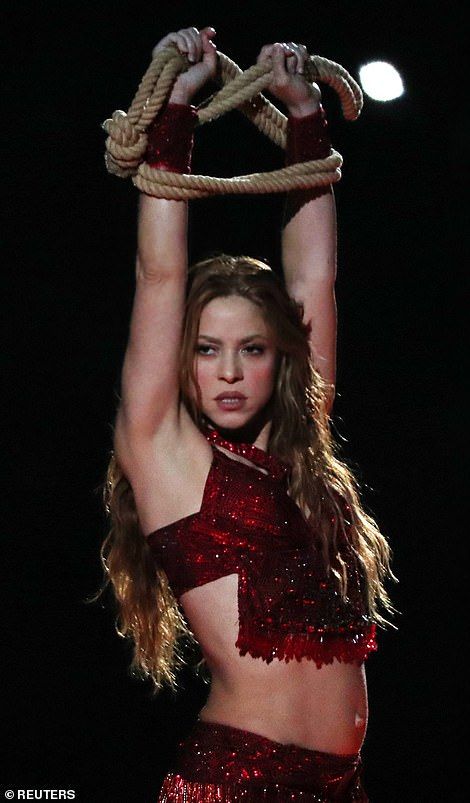 Training takes place under the guise of parties. It doesn't matter how technically you move, the important thing is to constantly be on the move! It is also important to keep the rhythm, and how you wiggle your hips at the same time is not so important.
Who will suit these dances
Shakira's style is created for weight loss, the process is fast and imperceptible. Everyone is already bored with fitness programs and aerobics, everyone dreams of having fun and rocking! Everyone can start exercising, that is, people of absolutely all ages, heights and weight categories, since there are no restrictions, only the cardiovascular system must withstand the rhythm.
Where to start
If you are a beginner, you need to train three times a week for an hour a day. This will be enough to get used to the load and lose a couple of kilograms. By the way, trainers say that in an hour of such classes, you can burn up to 1000 calories. It's better than dieting! It is also worth doing at home, it is better in the morning.