How to dance like rick astley
How to Dance Like Rick Astley
Michael Blann/Photodisc/Getty Images
By: Robert Russell Updated September 15, 2017
"Never Gonna Give You Up" made Rick Astley a star in 1987. The video showcased Astely's soulful voice accompanied by '80s-style dance moves. His dance style was more reserved and subdued compared to other 1980s pop stars of the day. Astley started his musical career as a drummer, and his dance moves are similar to how a drummer accentuates the beat of a song. Astley uses arms, hands and legs to accentuate the beat rather than using the beat to showcase his dancing chops.
The "Rickrolling" Dance Craze
Rick Astley's dance style became a global sensation in 2007 because of a bizarre Internet prank. People who clicked on various websites including sites for Radiohead and an anti-Scientology website were surprised to see Astley's 1987 "Never Gonna Give You Up" video pop up. The prank came to be labeled "rickrolling." Astley's video has had millions of hits since 2007 and made his dancing style more popular than it was in the '80s.
Astley's dance style is appealing for a couple of reasons: It has a retro quality to it, and it is not terribly complicated.
The Lower Body
Astley's lower body is the foundation of his dance style. He slightly bends his knees as he rotates his hips back and forth. Depending on the song, he often thrusts his hips upward as he sways from side to side. He uses hip thrusts for his more danceable tunes. He pushes up with the knees to give a little more power to the hip thrusts. Astley's hip movements and hip thrusts are subdued compared to Elvis. He moves his hips and lower body in a smooth rhythmic pattern that is in sync with the beat.
The Upper Body
Astley swings his arms and elbows back and forth with the rhythm. He typically uses two general patterns with slight variations. He uses one pattern for the verses of the songs and a different pattern for the choruses. He bends his arms at the elbows and keeps them close to his body at about waist level. He usually swings his arms back and forth to the beat in an eighth-note pattern.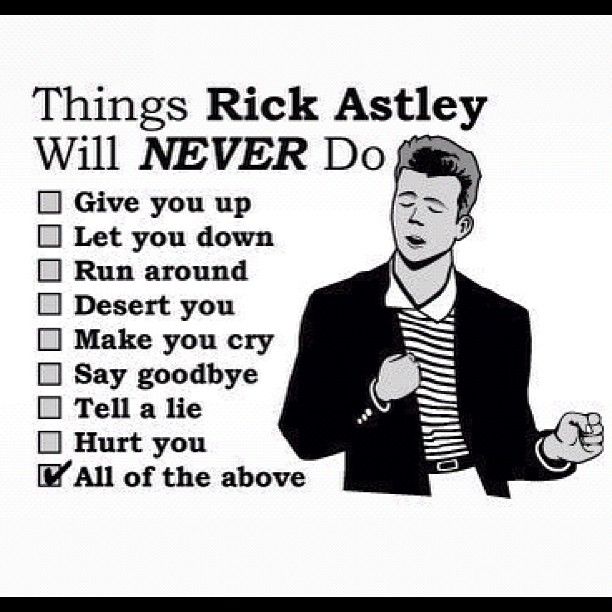 He alternates the eighth-note movements with triplet movements now and then. Triplets are three notes per beat. He uses a slightly different pattern on the chorus to accentuate the lyric of the song. He often raises his arm above his head on beat one, and then returns it to the original position.
Accentuate With the Hands
Astley adds a final touch to his dance style with various types of hand movements. His hands accentuate the beat and punctuate different points of the songs for dramatic emphasis. Sometimes his hands form a loosely clenched fist with thumbs pointed straight. This is similar to how a drummer holds drumsticks. He often rotates his wrists in a circular pattern as he swings his arms and elbows back and forth opening his hands at certain parts of the song to emphasize a lyric. A second pattern he uses is a variation on the first one. He raises one hand above his head with the index finger pointed straight on beat one of the chorus. He then brings his arms and elbows back to waist level spreading his arms with his palms open.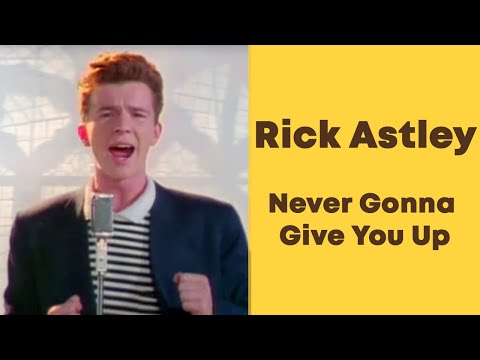 Improvisation and Freestyle
Astley's dance style has a free-flowing element to it. In other words, he relies on feeling and improvisation rather than following a choreographed script note for note. This becomes more obvious if you compare the original music video of "Never Gonna Give You Up" with live performances of the same song. Don't worry about learning his dance moves step by step. Focus on developing a natural groove or feel that mimics his basic style. "Never Gonna Give You Up" was followed by other hits such as "My Arms Keep Missing You," "Whenever You Need Somebody" and "It Would Take a Strong Man." His moves on the slower tunes are more minimal than the faster dance tunes. His live performances tend to emphasize vocals over dance. His moves serve to complement the overall feel of the song.
Writer Bio
Robert Russell began writing online professionally in 2010. He holds a Ph.D. in philosophy and is currently working on a book project exploring the relationship between art, entertainment and culture.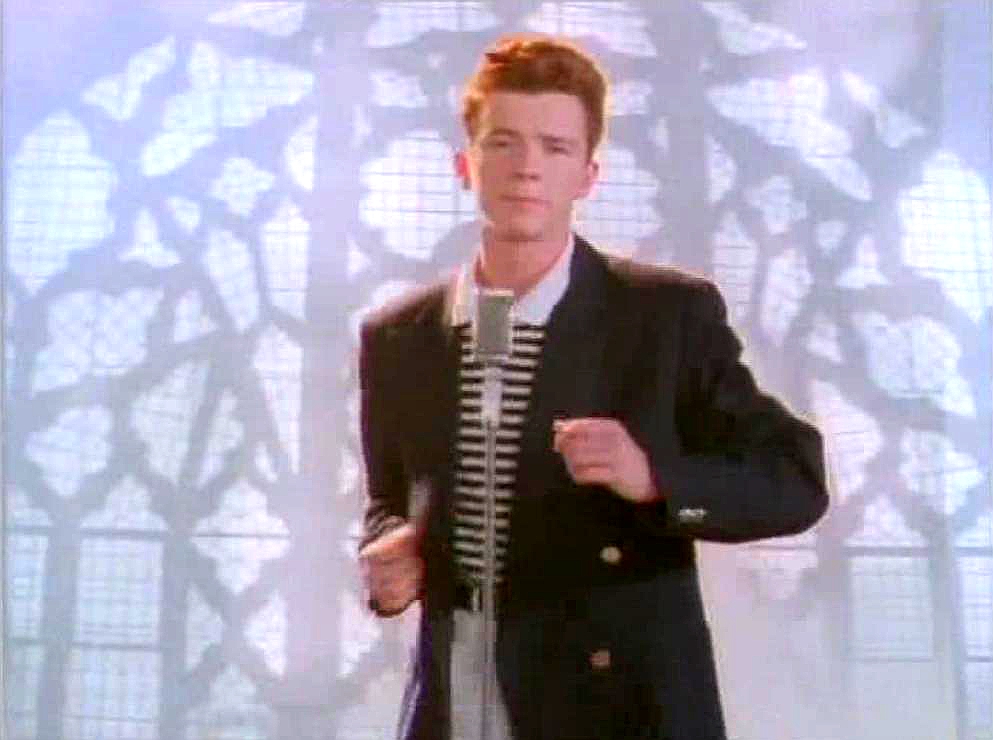 He is the guitar player for the nationally touring cajun/zydeco band Creole Stomp. Russell travels with his laptop and writes many of his articles on the road between gigs.
Related Articles
Live The Dream Of Dancing Like Rick Astley In Fortnite With The New Emote
By Josh Coulson
If you play Fortnite and are a fan of Rick Astley then you're in luck, as the Battle Royale has recently introduced an emote inspired by the legend.
Fortnite players can now have their characters dance like Rick Astley and even listen along to his most famous track while they do it via this new emote.
Fortnite has become a global phenomenon during its two and a half year lifetime. Truth be told, it actually took a lot less time than that for Fortnite to achieve global domination. Although millions of people play the game, it needed more than that to achieve the reach that it has, and one of the ways it has remained popular is with its emotes.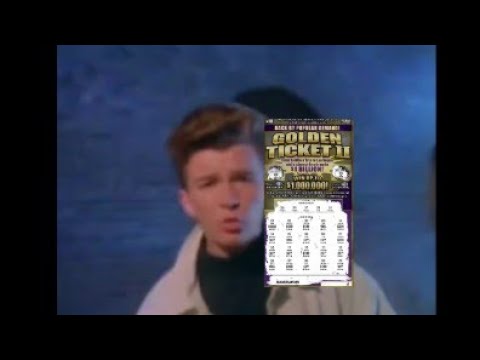 Fortnite's emotes and dance moves are being performed the world over. In a lot of cases, people might not even realize the origin of the dance they're doing. Epic, Fortnite's developer, has also gotten in a little bit of hot water over some of the moves it has turned into emotes. Various people, including Alfonso Ribeiro who played Carlton in The Fresh Prince of Bel-Air, have taken legal action against the developer, claiming it stole dance moves they came up with.
RELATED: Fortnite Celebration Cup Will Be Exclusively Played On PlayStation 4
Even though none of those lawsuits appear to be moving forward for the time being -- and there are a lot of them -- Epic is definitely treading more carefully. That has been demonstrated by the release of Fortnite's latest emote, the "Never Gonna." For those who haven't already guessed, it's an emote inspired by Rick Astley's famous song-turned-meme, "Never Gonna Give You Up".
Epic isn't merely paying tribute to Astley and his famous '80s hit.
This emote comes endorsed by the man himself. Astley tweeted a clip of a couple of the Fortnite characters performing the dance he performed in the original music video, and it even comes with a short clip of the actual song playing in the background.
Fortnite's Twitter account went with a pretty inventive reveal for the emote, deciding to actually Rickroll all of its followers. Anyone who clicked on the video tweeted from the account would have been expecting to see a real-life bear making friends. Instead, they got the Fortnite polar bear dancing to Never Gonna Give You Up. The emote is available now in the Fortnite store for 500 V-Bucks.
Source: Twitter
READ NEXT: Secret Pokémon Home Gift Revealed For Completing The Entire Pokédex
Related Topics
About The Author
Josh Coulson (4411 Articles Published)
Josh is a Senior News Writer at TheGamer and has been gaming since his parents brought home a Master System in the early '90s.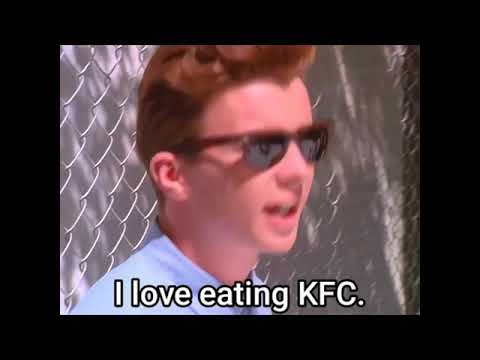 You can find him bragging about how bad he is at Fortnite on Twitter @BristolBeadz.
More From Josh Coulson
Fortnite adds dance from Rick Astley's "Never Gonna Give You Up" video - Games
Epic Games adds the dance from Rick Astley's "Never Gonna Give You Up" video to Fortnite.
The singer announced this on his Twitter.
You can buy the dance for 500 V-bucks.
Download Fortnite for free from the official website
Epic Games boss trolls haters: adds them to the "Cart Fans" list
Japanese horror story 95 years that changed horror
There is now a Never Gonna Give You Up Emote in Fortnite! Grab it while you can from the item shop. @fortnitegame #fortnite #TikTokGaming #GamingLoop pic.twitter.com/Nlio9CThYU

— Rick Astley (@rickastley) February 15, 2020
Free access to top games for 14 days - no need for a powerful computer
Related Content
---
Breaking Stories
Football Manager 2023 coming to Xbox Game Pass
15.7 billion minutes played and 1.7 billion matches played in FIFA 23
FIFA World Cup trailer 23 1
Microsoft is losing up to $200 on every Xbox it sells. Console prices could go up
Rapper Pyrokinesis: "Humanity should soon come to a bright future where it's normal to call kids MMORPG nicknames like xXxSKANERxXx or METADONENJOYER19 1
Video of Ben Stiller as Kratos, John Travolta and LeBron James in God of War Ragnarok commercial 1
Photo of Shiori Kutsun from Deadpool 2 will officially appear in Deadpool 2 Hideo Kojima's next game
Basketball players offered sneaker bribes for higher ratings in NBA 2K
Tundra lost Aegis and is looking for those who saw his last whereabouts, Torontotokyo does not consider the current season a failure for Spirit , Kennys may move to the Falcons and other news on the morning of 1
For the first time since 2017, there will be no Chinese team in the grand final of the LoL World Cup
Electronic Arts will create 3 games about the heroes of the universe together with Marvel
Date of Refresh exit 3.3 Genshin Impact
Photo in Genshin Impact add the card of card game
Do you like gaming more than watching game streams
Atomic Heart will be released on February 21, 2023 (WhatIfGaming)
Video Five-star hotel in Amsterdam may sue the authors of Modern Warfare 2 for recreating the building in the game without permission Dotu, Follen helped the Mongolian IHC club and other news in the morning
show more
LATEST NEWS
---
Modern Warfare 2 photo moved Steam Deck from #1 on the Steam Weekly Chart. The console was the top seller for 21 consecutive weeks
Chloe Grace Moretz built a $4,000 computer to play Warzone 2
Hideo Kojima on Low Roar's death: "I can't believe it. Without Ryan, without you and your music, Death Stranding would not have come into existence." add Cave Johnson voicepack from Portal. He is voiced by actor Jay Kay Simmons 1
Call of Duty: Modern Warfare 2 set the series record for peak online on Steam - 247.8 thousand people
Vacancy 📝 We are looking for a newer! 24
Virtus.pro closed the Free Fire roster: "The current policy of the publisher does not allow rostest-certified rostest-certified PlayStation 5s to be sold in Russia"
PSG.LGD is the only Dota 2 team in the Esports Awards Team of the Year voting. CS:GO is represented by NAVI and Faze 7
A Russian employee of Epic Games was accused of leaking personal information, banning authors and selling codes for Fortnite
Mass Effect 5 will be a single player game. It's still in pre-production
Device returned to Astralis, Dota 2 has set a record online since May 2019of the year. Liquid could kick Matoomba before TI7 and other news of the morning
George Martin, who contributed to the lore for Elden Ring, has never played it. He was afraid to be distracted from writing a new novel
Prepaid cards for Xbox Game Pass appeared in M.Video, which do not work in Russia
Video The first explosion of a nuclear bomb in Modern Warfare 2 multiplayer 1
The Witcher remake on Unreal Engine 5 announced 2
Valve's Neon Prime could become a sci-fi game in the Dota universe (Tyler McVicker)
Resident Evil 4 remake will use Denuvo anti-piracy protection
Streamer Izak got banned on Twitch for calling soccer player Sergio Ramos a fag
Photo Peak online Victoria 3 on Steam exceeded 70 thousand people - the game was released on October 25 The company's total revenue is $50.1 billion
Show more than
News Archive
Poll
---
interesting facts, best songs, biography, listen to
Rick Estley (Rick Astley)
Surprisingly and pleasure - literally such emotions cover when you first come across when you first come across with the creativity of a young Rick Astley. At the sight of a simple boy with a shock of red hair, you do not expect to hear a strong, voluminous baritone - a voice that is more associated with adult men.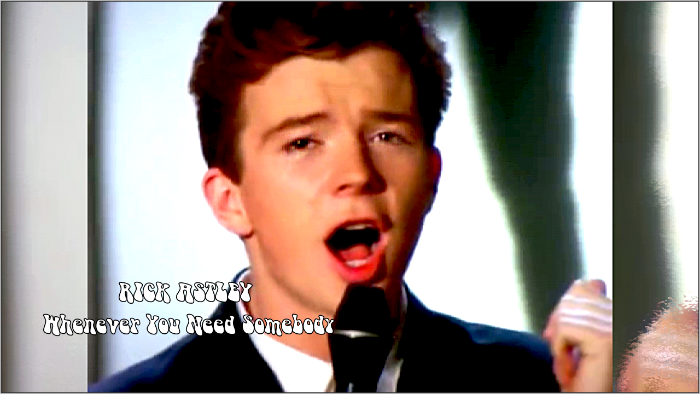 But this is exactly how this Briton sang and sings. Unfortunately, his star did not burn for long in the musical firmament. What is the reason for the loss of popularity and what is the famous singer of the 80s doing now, read on our page.
Brief Biography
Richard Paul Astley was born in the UK, in Newton-le-Villous. His first cry came on February 6, 1966. It so happened that the boy's parents divorced when he was not even 5 years old. But contrary to stereotypes, Rick began to be raised by his father, not his mother.
The passion for music of the future musician began with the local church choir, where he sang with other children. At that time, Richard was a 10-year-old boy. New experience and a desire to sing prompted him to create his own musical group, and not even one, where he acted as a drummer.
Rick Astley's experience as a drummer didn't go unnoticed. In 1985, he was accepted into the FBI group to play drum kits.
But he soon changed his position as a drummer to a vocalist. At the same time, Pete Waterman, a famous British producer, notices him. Together with Mike Stock and Matt Aitken, he promoted artists and opened up new stars to the world. This collaboration will bring young Rick Astley wide popularity. But not at once.
At first, the young man simply studied studio work, delved into the details and recorded songs that were not particularly promoted. This state of affairs continued for 2 years. Success came with the song "Never Gonna Give You Up", the lyrics to which were written by Rick himself. After the release of the single, Astley woke up famous. In addition to an honorable first place in the UK charts, it reached the top line in 24 countries. The incendiary song became popular in the US and Australia. Needless to say, the debut album of the young singer with a strong and expressive voice topped the charts in his native UK?
The demand for the musician grew: in 1988, his songs were heard more often than others on American radio, albums reached platinum and gold status at home and overseas.
But the glory of the young singer did not give rest to journalists. Rather, they wanted to show Rick as a puppet in the hands of cunning producers. Press attacks have done their job: Astley breaks the contrast with Pete Waterman's company and decides to work independently.
The drastic measures affected the appearance and creativity of the singer: he grew his hair and began to perform soul instead of disco dance rhythms. At 1991 Rick releases his 3rd studio album "Free", which was worked on in collaboration with Elton John and other musicians. Unfortunately, the public reacted to the new creation of the musician without much interest. Only the song "Cry for Help" managed to reach number 7 in both the US and Britain, otherwise the album marked the decline of Rick Astley's popularity.
An attempt to win back the love of the fans was made in 1993 - the musician's new disc "Body and Soul" appeared on the shelves of music stores. He did not bring the expected success, although by the time the album was sold, the singer decided to leave his musical career and devote time to his family.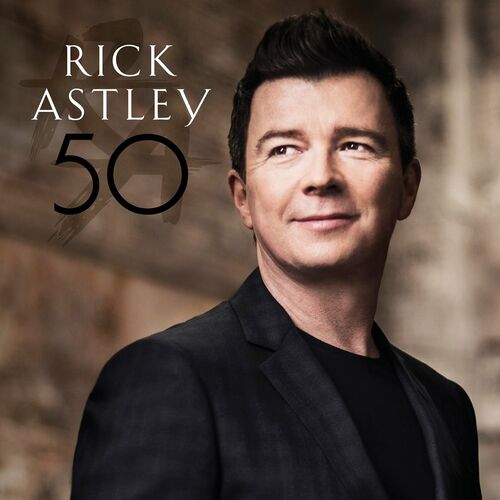 For about 5 years the fans did not hear anything about the musician, the press forgot about him and his recent hits. But Rick decided to get back on stage and record a new album. The collection was released at the end of 2001. Then the singer released a disc of his hits, which received gold status in the UK with almost no support.
Has Rick Astley been as successful as before? No, the high lines of the charts were far away. Although someone's Internet joke allowed him to feel famous again. In 2007, a wave of "rickrolling" swept the world: websites posted a link that allegedly led to a certain video. In fact, the passage through it led to the clip "Never Gonna Give You Up".
The prank led to a surge in popularity and… annoyance from the public. But the musician did not lose heart and continued to perform.
Rick Astley turned 50 in 2016. In honor of this event, he released a new album of the same name. The singer's new work reached the top of the British chart and became a gift for his fans.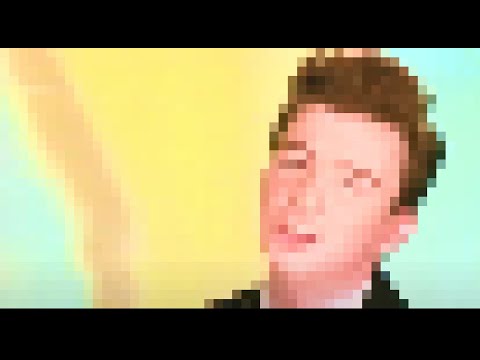 In addition, now his original vocals began to match his appearance, which adds harmony to Rick's image. The musician is not going to stop there.
Fun Facts
In June 2017, Rick performed at a Robbie Williams concert. Two well-known performers sang the duet "Never Gonna Give You Up" to the stormy support of the audience.
After leaving school, Rick got a job as a driver on his father's farm. During the day, he performed his work duties, and in the evening he enthusiastically played drums in local institutions.
Rick is married to film producer Lena Bausager, whom he met in the late 80s. The couple is still together. The fruit of their love was the daughter Emily, born at 1992 year.
Rick Astley became the first British artist to have his first two songs top the US charts.
How did Rick feel about rickrolling? Quite normal. The singer even took part in such an event live. In 2009, in honor of Thanksgiving Day, an annual parade took place: a grandiose procession went through the streets of New York, artists sang songs and danced. Suddenly, the musical accompaniment of the parade broke off and Rick appeared, performing his most successful song to the soundtrack.
Melania Trump is also indebted to Rick for the surge in popularity of the song "Never Gonna Give You Up". During one speech, the first lady of the United States quoted the words of a famous song. After that, downloads of the hit increased by 19%. Astley himself doubts that Melania did it on purpose. Most likely, this is a coincidence.
The album "50" includes compositions completely written by the musician in a home studio. But that's not all. Playing all the instruments that sound in the songs is also his work. The result is a collection of personal songs filled with lyrics and good humor. Rick honestly admits that he did not count on first place in the British charts.
The first broadcasts of Rick Astley's video in the USA caused bewilderment among listeners. They believed that they were being deceived, and in fact, Rick was a figurehead, and a black singer sang instead of him.
In 2008, Rick won the "Best Male Singer of All Time" award, but did not come for the award. The award was organized by the MTV Europe Awards in the UK.
Rick's earliest recording was a duet with Lisa Carter. Together they sang "When You Gonna".
Why did Rick Astley decide to leave music at the age of 27? The musician gives a concise answer to this question: he did not want to do the same thing for a long time. A different life, friends, family remained on the sidelines - something that a young man who found himself in a whirlpool of popularity lacked.
Rick doesn't like to talk about his childhood. He associates this time with pain: the divorce of his parents, the death of his brother, living together with his father, when his mother lived in the same city in his grandmother's house ... And he experienced all this as a little boy.
The white long coat Rick wears in the "Never Gonna Give You Up" video has been stolen. It happened in Ireland while the singer was on a radio show.
To the question: who could play you in a film dedicated to your life, Rick gave a very interesting answer: Cate Blanchett or Mike Myers.
The best songs of Rick Astley And it's not just a meme that has haunted Internet users for a long time. The thing is in the voice, rustic appearance and uncomplicated dance movements of the young man who appeared before us in the clip. On July 27, 2017, Rick noted on his Twitter that exactly 30 years ago he sang his famous hit.

"Never Gonna Give You Up" (listen)
"Together Forever" or "Together Forever" is Astley's second successful single to reach #1 in America after "Never Gonna Give You Up" ". But in England, the single won second place. He was removed from the pedestal by Kylie Minogue, who collaborated with the same producers as Rick. "Together Forever" is very similar in melody to the main hit of the British. Apparently, the studio decided to repeat the previous success, and she succeeded.
"Together Forever" (listen)
"It Would Take a Strong Strong Man" is a quieter track compared to the previous ones on the list. Despite this, all of them were included in the singer's debut album. It is noteworthy that this song was recorded specifically for the countries of North America, where the audience fell in love. What is the single about? About love, parting and unbearable longing. In general, in the spirit of the young Rick Astley.
Sleeping is one of the songs that brought Rick back into the music world in the early 2000s. She did not take high positions in the charts, but is known to many thanks to the remix by American DJ Todd Terry. He literally turned it into a hit, without which no dance party could do.
"Sleeping" (listen)
"Cry For Help" is a composition loved by many of the musician's fans. This is a single from the third album, recorded after parting with the producers. The song is performed in the soul genre with the involvement of the choir of Andr Crouch, an American evangelist. Beautiful sound, great vocals and... the end of the era of the young Rick Astley. This song for the singer was the last in the list of hits that entered the top ten charts in his homeland and in the United States.
Films about Rick Astley and with his participation

The famous Briton pursued an exclusively musical career. His filmography includes only clips, of which there are more than 10. Although once he starred in the short film "Big Brother". This happened in 2014. The singer got the role of himself. Rick Astley's music in films The work of Rick Astley is no exception. His compositions are also used as soundtracks.
| | |
| --- | --- |
| Film | Composition |
| The Lego Batman Movie (2017) | "Never Gonna Give You Up" |
| Angry Birds Movie (2016) | "Never Gonna Give You Up (7' Mix)" |
| Dreams Come True (2013) | "Never Gonna Give You Up" |
| "Rio Sex Comedy" (2010) | "Never Gonna Give You Up" |
| "Oh Happy Day" (2004) | "Sing", "One Horse Town" |
A much larger list of TV series where you can hear the voice of this Briton: The Simpsons, South Park, East Enders and others.