How to make a dance camp
HOW TO CREATE YOUR DANCE CAMP - PART 1
by admin
DANCE CAMP SUCCESS SERIES
Three Part Series
Candace Starr
HOW TO CREATE YOUR DANCE CAMP
DANCE CAMPS ARE FUN! Camps create excitement, friendships, and did I say… whole lotta fun. The best news is that DANCE CAMPS can become a source of:
1. REVENUE
2. NEW STUDENTS
3. RETENTION
The imagination of dance camps are exciting for the teachers, dancers, and the friends they bring. So let's chat about how to create your stellar dance camp. Starting with a blank canvas can be both exciting and overwhelming, but where to start?
Let me share my BA STARR DANCE CAMPS. It's a good start to help strategize your camps and all that you could offer.
Here is a snipit of what is in each one of my camps:
● SPOTIFY MUSIC
● CLASS NOTES – EASY TO FOLLOW
● TEACHER DETAILED NOTES – YOU'LL LOVE
● THEMED GAME ACTIVITIES
● COLORING SHEETS
● CHOREOGRAPHY VIDEO WITH AND WITHOUT WORDS
● WELCOME AND THANK YOU TO CAREGIVER
● CRAFT ACTIVITY
● TEMPLATES FOR CRAFTS
● CHECK IN/CHECK OUT
● CERTIFICATE
● MARKETING TEMPLATES
● SNACK IDEAS
● LINKS FOR PURCHASES/CRAFTS
This list alone can be a bit overwhelming for anyone, especially if there is no plan. Camps are created for your campers to have fun, make friendships, and dance. Again, how to get started with your dance camp and all that goes into making it successful.
Let's begin with….
THEME
Let's begin to explore ideas. Here are a few ways to start the creative dumping. Popular movies, cartoons, or music. For example: Popular movies have made their mark in the dance camp history.
Who doesn't love a good ole FROZEN based theme, JOJO the superstar, and THE GREATEST SHOWMAN. Do you see where I am going with this?
Don't miss your opportunity to capture what might be happening in the dancers world and bring it into the imaginary world of dance camp. Here are a few ideas to get you started!
NEW/OLD MOVIE, CARTOON, SEASON, DECADE ERA, COLOR, FICTIONAL CHARACTER, PROFESSION, ANIMAL WORLD, BROADWAY, DANCE STYLE, DISNEY (BAJILLION IDEAS HERE), CRAZE LIKE FORTNITE OR JUST DANCE (I COULD ON AND ON), MUSIC BANDS, HOLIDAY, FICTIONAL IDEAS LIKE A UNICORN and so much more.
Do you see the direction I'm going in creating your stellar dance camp? The possibilities are endless.
The THEME is most likely what will create the excitement to register, so make sure you know your crowd. The rest of the fun happens when the campers arrive. MUSIC Once your THEME has been chosen, the creativity begins. For me, I love to collect and categorize all my thoughts and resources into my PINTEREST and TRELLO BOARDS.
. Don't get started with your search and not keep your ideas and thoughts organized; you'll wish you did…promise.
TRELLO BOARD
PINTEREST BOARD
BUT… Before you set your heart's desire on your chosen theme, search the music catalog for content. Sometimes, music can be a reason to get stoked about your theme or ditch it. I personally have wanted a theme but couldn't grab enough tunes to make it work. So…music is your new bestie.
If by chance you are destined to have a particular THEME and music selection is sparse, there are other ways to meet the challenge. Your THEME can come to life by pouring your THEME idea into your
● Decorations
● Activities
● Games
● Themed music for bigger moments
● Choreography (it can be accomplished) send me a shoutout if you need some encouragement 🙂
BA STARR TROLLS CAMP SPOTIFY
MUSIC
When creating music for my camps, everything is planned out song by song.
In other words, I rarely turn off the tunes. For example: My ages 3-5 day day camps are 1.5 hours, which is about the length of this BA STARR CAMP TROLLS playlist and ages 6-10 are 2hrs in length.
By creating a solid foundation for the camp with music, I know it will run smooth as butter. The music sets the cadence and pace for the entire camp. It also keeps me right on schedule for the fast pace activities and dancing.
Here is a biggie to keep in mind. Your camp becomes a big hit when campers leave having the best of times. So if I can offer one piece of dance camp music wisdom… ADD MUSIC THAT DANCERS LOVE TO DANCE TO regardless of theme. You know those fun party, toe tappin, jumpin kinda songs, you play them in your dance classes to spice it up from time to time; those songs!
Add these crazy fun songs (even if not with your theme) At the beginning to get them moving In the middle to keep the vibe going At definitely at the end to keep enjoying (like the finale) These songs will always be the crowd pleaser and leaving your campers remembering all the fun they had with you and their friends.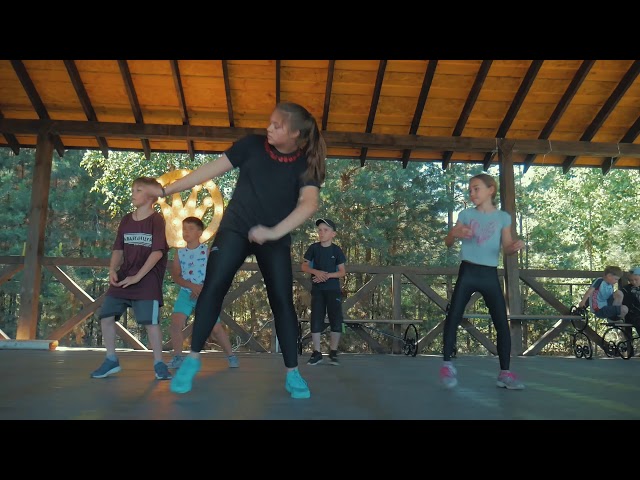 I pinky swear! They might even want to register for all your camps.
THE DANCE CAMP SUCCESS SERIES – HOW TO CREATE YOUR DANCE CAMP is a way to get you started when it feels so overwhelming in your quest for a stellar dance camp.
XOXO
STARR
THE DANCE CAMP SERIES: HOW TO CREATE YOUR DANCE CAMP – PART 1 is the first of 3 part series that will help your incredible camp come to life.
DANCE CAMP SERIES – 3 Part Series
PART 1 HOW TO CREATE YOUR DANCE CAMP
PART 2 HOW TO RESEARCH YOUR DANCE CAMP
PART 3 MARKETING YOUR DANCE CAMP
Camp Confetti 101: Make Summer Dance Fun (and EASY!)
by Confetti Crew on Jan 20 '20
---
Despite the winter month currently displayed on our calendar, it's practically summer at Confetti on the Dance Floor! And, probably for many other studio owners, too, as you are getting ready to plan or announce your summer dance camp schedules to your customers.
Hint: If you aren't already working on summer planning, you should put it on your calendar super soon! Families are planning their children's summer schedule earlier and earlier every year it seems, and now is the best chance to score a prime spot on their busy summer calendars!
As you get ready for summer, we want to make sure you know all about our Camp Confetti Summer Dance FunPacks! Because these downloads are game changers and life savers when it comes to summer planning! This could be the most important blog post you read all year!
We first introduced Camp Confetti in 2017 with 8 themes, but it's now grown to 16 different themes! And coming VERY SOON (hint: this week!!), we will be launching the presale phase for SIX additional NEW THEMES!! With options in almost every style for a variety of ages, you are certain to find one or more that will fit perfectly into your studio! Stay tuned for the fun themes we'll be adding! We'll announce them on Wednesday! (If you want to know the themes before Wednesday, join our private Facebook group! We'll be leaking them there first…today!! Just make sure you answer the 3 questions when you ask to join the group, and you'll be added in right away!)
So, what is a Camp Confetti Summer Dance FunPack?
The first thing you need to know: It is a DOWNLOAD! Think of Camp Confetti as a summer dance camp in a box –- your inbox! Each FunPack is a digital download to a Dropbox folder (no worries, you don't need a special account) that will provide your camp files with all the details, background, ideas, choreography videos and more for your theme! So, there is nothing to ship in the mail, it will all come directly to your computer! And never fear, we are here to help you if you experience any technical difficulties!
How many themes are available?
We offer 9 Preschool (soon 12!) and 7 Elementary (soon 10!) Camp Confetti Summer Dance FunPack themes, each sold separately.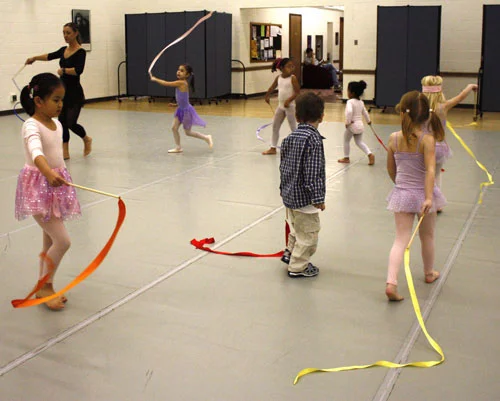 Every theme has its very own unique activities, combos, dance games, crafts and so much more!
How long are the camps?
This is the most popular question we get regarding Camp Confetti! We designed the content in each theme to maximize the fun over a five-day camp (for 2-3 hours each day), but they can easily be adapted to fit a 3-day camp format, too (or any other format you choose to follow). It's up to you what you decide to cut out…maybe one less craft or condense an activity slightly to fit into your shorter camp schedule! Our camps make it super easy to be flexible!

What's included in a Camp Confetti Summer Dance FunPack?
There are a few specific differences between what's included in the Preschool vs. Elementary aged camps, which are outlined below! We promise it's enough fun to make your summer camps super fun and magical! And, it takes care of nearly all the hard work of planning a camp!
Each Preschool/Kindergarten Camp Confetti Summer Dance FunPack Download includes:
ONE Camp Confetti Theme
A detailed description of the Camp Confetti theme to use for promoting on your website and/or registration materials
ONE fun + fancy social post image matching your camp's theme, including wording for promoting on your social media
Detailed storyline to inspire + engage dancers in the theme
Video of TWO center floor combos, each a minimum of four 8-counts
Detailed teacher guide/descriptions to THREE dance activities
Music suggestions coordinating with theme
ONE fun dance game related to the theme
At least FOUR fun craft ideas, including supply lists
THREE coloring pages
Camp Confetti Certificates
Lots of extra fun included, like studio decor suggestions, bonus activities and more!
Each Elementary Camp Confetti Summer Dance FunPack Download includes:
A detailed description of the Camp Confetti theme to use for promoting on your website and/or registration materials
ONE fun + fancy social post image matching your camp's theme, including wording for promoting on your social media
Video of THREE center floor combos, each four 8-counts
Detailed teacher guide/descriptions to TWO across-the-floor combos (some even in video form!)
Music suggestions coordinating with theme
ONE fun dance game related to the theme
At least FOUR fun craft ideas, including supply lists
Camp Confetti Certificates
Lots of extra fun included, like studio decor suggestions, bonus activities and more!
How can I be sure Camp Confetti will make a difference in my summer dance camps?
Don't take our word for it! We love making our customers happy, and especially love when they let us know we've achieved that goal! Camp Confetti seems to have definitely checked that box –– it's our best-selling product of all time, print or digital! Take the word of these studio owners on their feelings for Camp Confetti and how it helped their studio!
"Thanks for all the inspiration and the Camps that are going to boost enrollment and keep dance fun at our studio this summer!"
"I have purchased several Camp Confetti camps over the past two summers and MY KIDS LOVE THEM!!!"
"Camp Confetti saved my life last year!"
"My most successful summer income producers were the preschool Camp Confetti themes I purchased last year!"
"I LOVE these camps.
Makes everything so easy! You guys are doing a great job!"
"I took the plunge and ordered quite a few of your fabulous camps. Amazing!"
"We received our first camp set last night and are very pleased with all the material. After reviewing, we have decided to purchase another theme!"
What are your FUN THEMES?
Following is a full list of all our FUN themes, complete with our Top 3 Fan Faves from each age level noted with a 🌈! But, coming VERY SOON, we will have 3 more Preschool Themes and 3 more Elementary Themes, in addition to these. So stay tuned!
Camp Confetti Preschool Themes!
Dancing With My Dollie: Passport to Paris (2019 – ballet, tap & creative movement)
The Wonderful, Whimsical Woodlands Fairy Waltz (2019 – ballet)
🌈 Ooh La La Aloha (2018 – ballet & tap)
Pom Pom Unicorn's Magical Carnival on a Cloud (2018 – ballet & tap)
🌈 Mermagical Mermaids and Shimmery Swans (2017 – ballet)
Hip Hop Fancy Cloud Face-Off (2017 – hip hop & creative movement)
Sparkleberry Fairy Garden (2017 – ballet & tap)
DJ Dino's Hip Hop Stomp (BOYS! 2017 – hip hop & creative movement)
🌈 Twirltopia Princess Academy (2017 – ballet & tap)
Camp Confetti Elementary Themes!
The Donut Spytacular (2019 – jazz & hip hop)
🌈 Marquee Mix-Up: Movie Magic (2019 – musical theater, jazz & hip hop)
Wowza LUAU-za (2018 – jazz & hip hop)
🌈 Marquee Mix-Up: Broadway (2018 – musical theater & jazz)
#dancecampREMIX – Out of This World (2018 – jazz & hip hop)
🌈 #dancecampREMIX (2017 – jazz & hip hop)
Boho Desert Bash (2017 – jazz & hip hop)
How can I make Camp Confetti fit into my budget?
For many studios, summer can be a challenging time for cash flow, so hosting fun + fancy summer camps that appeal to young dancers of all ages is a great way to supplement! What better way to attract customers to your studio than super fun dance camp themes.
Giving your summer camp programs a complete refresh could be just what you need to fill your studio with dancers over the summer. And, with Camp Confetti, we will provide you with tools you need to market Camp Confetti by providing a logo, social image and description for each FunPack you purchase.
Depending on your summer tuition fees, the cost of our affordable Camp Confetti Summer Dance FunPacks could be recouped by just one registering dancer. And remember, this is a digital download that you can use every summer going forward, so this one-time cost provides unlimited returns on your initial investment. Before setting your fees for your summer camps, remember to also incorporate any other supplies you will be providing for crafts, printing, props, etc.
We hope you can #makedancefun this summer with Camp Confetti! The great thing is that if you purchase your Camp Confetti today, you will also receive it today! That's the beauty of a download!
Click here to get started, and if you want to save money on your summer camps (Who doesn't, right?), purchase two or more camps in the same transaction, and you'll save $25 off each camp!!
Looking for more fun, revenue-boosting tips for Summer? Listen to our Ultimate Summer Checklist podcast and Check out this blog post!
---
Dance camp abroad, choreography training |EduTravel
List of dance camp programs and choreography training abroad in the summer for children and teenagers: classical and modern dance, ballet.
Classes with famous teachers - leaders in their field. Senior students can take the LAMDA Professional Certificate Preparation course and take an exam at the end of the shift. Applicants to the university - get help in choosing the direction of study, program and portfolio formation, get acquainted with the features of admission to creative specialties. The program also includes the study of foreign languages ​​- this is necessary in order to communicate with teachers and other camp participants, attend events and excursions, and will enrich the vocabulary with special terminology related to dance.
FILTERS
Selection results: 19 options
Default sortingSort by price ascendingSort by price descendingSort by name A-ZSort by name Z-A
Active filters:
Summer ✖
Dancing ✖
Dance camp abroad | Exsportise Worth Summer Camp
Crawley, UK
Dance camp abroad | Exportise Seaford Summer Camp
Petworth, UK
Dance camp abroad | Exsportise Oundle Summer Camp
Oundle, UK
Dance camp abroad | BEDE'S Dicker
Upper Dicker, East Sussex, UK
Dance camp abroad | BEDE'S Lancing College
Lansing, West Sussex, UK
Dance camp abroad | Millfield Street Campus - summer
Street, Somerset, UK
Dance camp abroad | Millfield Glastonbury Campus - summer
Glastonbury, UK
Dance camp abroad | TASIS London
Thorpe, UK
Dance camp abroad | BEDE'S Windlesham
Windlesham, Surrey, UK
Dance camp abroad | STUDIO Cambridge - Sir Richard
Reading, UK
Dance camp abroad | Absolutely English Young Learners
Wellington, UK
Dance camp abroad | Center International Antibes in Antibes
Antibes, France
Dance camp abroad | King's College Madrid
Madrid, Spain
Dance camp abroad | Enforex Marbella Las Chapas
Marbella, Spain
Dance camp abroad | Enforex Marbella Elviria
Marbella, Spain
Dance camp abroad | Enforex Marbella Centro
Marbella, Spain
Dance camp abroad | Cobham Hall - Emerald Cultural Institute
Gravesend, UK
Dance camp abroad | Surval Summer Camp
Montreux, Switzerland
Dance camp abroad | Enforex Valencia
Valencia, Spain
EduTravel - favorable prices for summer camps 2022.
On the site you can find out the cost of shifts, accommodation and meals, book a place and buy vouchers to foreign camps for the summer of 2022. We help to issue visas, air tickets, medical policy.
Join our Telegram channel!
Be the first to know about discounts, events and important news.
We promise - it will be interesting!
See also: Music camps abroad: playing instruments, singing, DJing
Book a summer school
by phone +7 (495) 935-85-45 or through the
request form on the website
Flight camps | Dance camp "Contact"
Our project is a serious immersion not only in various dance styles and directions, such as Hiphop , Contemporary , Dancehall , Locking , Jazz and others, but also the possibility of personal development with the help009 various cultivation techniques and liberation , actor skills and breathing exercises .
During the day, each participant of the program attends mandatory group classes in stage and street dance, as well as additional master classes in stretching, yoga, acting, improvisation techniques . At the same time, individual lessons are held with the choreographers of the project on staging concert numbers.
The program is designed for intensive and regular training, so the future participant must be mentally prepared for physical activity.
For psychological support of students, a system of personal diaries, feedback from teachers, creative games has been introduced, which will help everyone quickly and easily join the team, discover movement and creativity.
During the shift, our participants will delight the audience with their performances at the Parents' Day concert, as well as invite their friends and relatives to the Final gala concert, with the participation of choreographers, singers and musicians.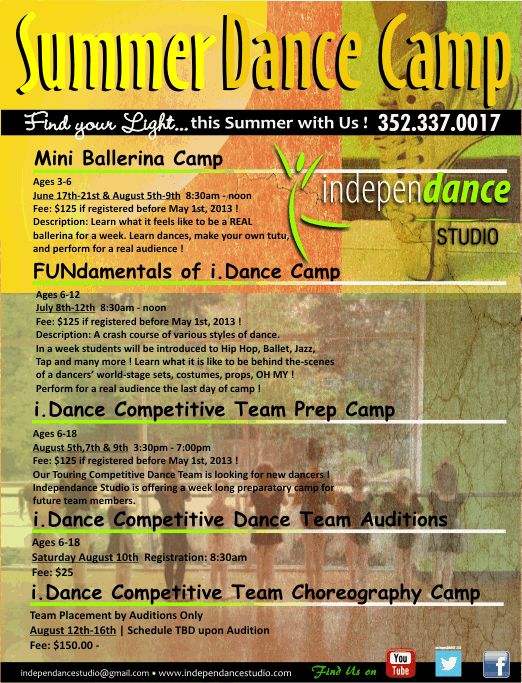 At the Final Gala Concert, all project participants will be awarded with memorable prizes and gifts.
In our summer dance camp in the Moscow region, we give you the opportunity to improve not only in your favorite dance direction, but also to master the basics of other, perhaps previously unknown styles. You will be able to relax psychologically and physically, meet the leading choreographers of Russia, find new friends and like-minded people in the group, as well as touch the activities of the artist and dancer and continue your studies in Moscow.
Now let's get to know each other. We ask you to love, favor and learn - our teaching staff!


Dates:
from 06/04/2017 to 06/21/2017
from 07/12/2017
from 02.08.20
from 08/06/2017 to 08/23/2017
Less words, more dances! So, about the project:
200 creative like-minded people at the same time and in the same place
14 days of individual and group training
9 dance styles (Hiphop, Contemporary, Dancehall, Locking, Jazz and more)
8 directions of master classes (classes in stage and street dances, yoga, relaxation techniques, acting, breathing exercises, stretching, improvisation technique)
7 professional mentors
6 hours of physical activity daily
3 guest dance superstars and their demonstrations
2 weeks of dancing and inspiration
1 final gala concert where the participants will perform their numbers and the best will be awarded
Absolutely unique choreographers will work with you, make friends and create with you in this project, you can only dream of attending classes in Moscow:
Eddy Sayadi (Tunisia)

Head of the 2nd season of the project "Summer dancing village: Be dancing!"
Flyographers Dance Team;
1st place - Upgrade Dance Competition, Moscow 2014;
2nd place - Show me what you got, St. Petersburg 2014;
3rd place - Hip Hop International World Championship, USA, Las Vegas 2014;
Special guest Hip Hop International World Championship, USA, San Diego, 2015;
3rd place - Hip Hop International Russian 2016;
1st place - Show me what you got, St. Petersburg 2016;
party dancing on TNT season 3.
Yury Rybak

experienced choreographer, choreographer for Eurovision 2013
choreographer of the dance project "The Power of Dance" 2014
Member of the Moldovan team at Eurovision 2016
member of the Dancing with the Stars project
participant of the 2nd season Dancing on TNT.
Polina Bokova

ballet dancer and multiple champion of various ballroom and modern dance competitions
participant of the project "Everybody Dance" 2012
participant of the 2nd season Dancing on TNT.
Elena Platonova

active dancer of the hip-hop team "By The Way"
resident and choreographer of the Icon Club
choreographer-teacher of the capital's dance schools "Model 357" and "Dance Paradise"
participant of season 2 Dancing on TNT
Maisa Claudia

soloist of the Bolshoi Ballet
MBFW 2014 contestant
participant in Moscow Fashion Week 2015
actress and dancer in the musical PolaNegri
participant of the 2nd season Dancing on TNT.
Artur Mikoyan

15-time winner of the Grand Prix of international competitions (solo dance)
Winner of the competition. Mahmud Esambaev
participant of ceremonial performances at the Olympic Games in Sochi 2014
choreographer of the "School of Three Arts" project by Alexei Kortnev and Yegor Druzhinin
participant of the project "Everybody dance!"
participant of the 2nd season Dancing on TNT.
Slava Petrenko

participant of the FLOOR WARS International Break Dance Qualifying Championship, represented Russia at the World Final in Copenhagen;
winner City Scream13 breaking;
participant of the 1st season Dancing on TNT.
During the summer, the best choreographers of Russia will come to support our project, meet with participants0098

Alexey Shalburov, international class choreographer, choreographer in the show "Dancing on TNT" (Egor Druzhinin's team)
winner of the 1st season "Dancing on TNT" Ilshat Shabaev
and other choreographers and dancers who have become our good friends this year, which means that holding at least 3 master classes from the best dancers of Russia in each shift will remain unchanged!)
Do you think your child will be interested in dance camp? Of course! A ticket to a dance camp is a great gift
for the summer holidays for all children.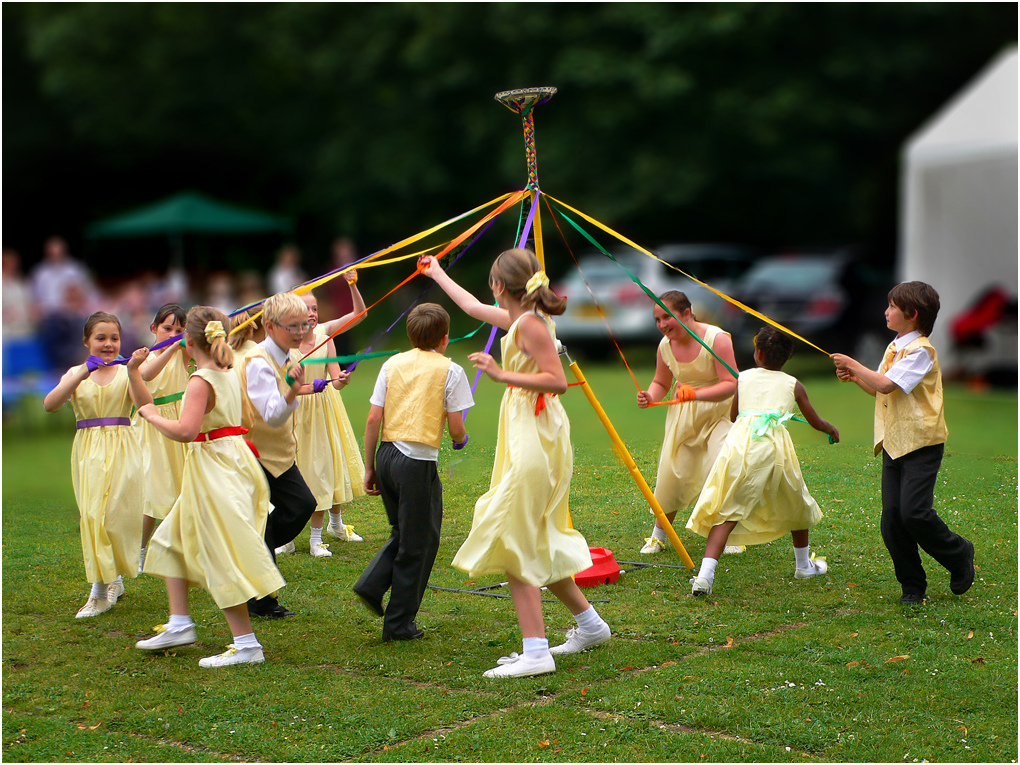 1) Is your child already dancing and can't live without it? :) Then there is nothing to talk about! Meeting like-minded people, new directions, cool mentors, improving your skills - what could be more interesting?
2) Is your child dancing but not very enthusiastic? We promise, he will definitely appear in the camp. With us, children will try themselves in different styles, be inspired by the work of professionals and be ignited by this dance love :)
3) Has your child ever danced and never tried? Our dance camp is the perfect place to get new experiences and emotions. Children will get an idea of ​​what dance is and will achieve their first successes in this art. After all, with such mentors, he will definitely succeed!
Our dance camp is a deep immersion in various dance styles and directions, as well as all the conditions for the child's personal development and cool recreation. Well? Shall we dance? :)
Attention!
Program participants must have with them when leaving for the camp:
for street activities: cap, sneakers, wide leg pants or shorts, oversized T-shirt or shirt
for sontemp yoga stretching jazz: leggings, trousers, jazz shoes and flats, tight shirts/turtleneck leotard, hair band
change shoes (slippers, warm socks, leggings)
towel
water bottle.
The price includes:
accommodation in triple rooms with private facilities in room
5 meals a day, buffet
cultural and entertainment program
sports program, circles and sections, discos
unique teaching staff
daily photo reports of the past day
medical care
bus service: Moscow - camp - Moscow
Of course, in addition to dance training, the guys will take part in an exciting session of the CONTACT Active Recreation Camp, where they will swim in the pool, participate in group, camp events and interactive show programs, ride bicycles, jump on a huge trampoline, go out on additional excursions, make crafts, sing, dance and that's not all! Discos, master classes, computer game class, internet, graffiti, karaoke, sports clubs and competitions, quests and adventure games!
Modern possibilities in the Summer Camp of outdoor activities
"Contact 2017" in the Moscow Region:
Free Wi-Fi Zone 9009 in the wi-fi zone of the camp.
You can chat with your parents or friends via Skype, enter CONTACT or TWITTER (works in Winter, Spring and Summer).
Daily reports with photos, every morning the counselors prepare for you a report on the past day with the best photos.
Letter to a child - now it is very easy to send a letter to a child in the camp, fill out the form on the site, and in a couple of hours the child will receive your letter. You can get an answer in the evening, counselors collect letters from children, scan them and send them to their parents by mail. Very convenient service!
Question to director - you are interested in the opinion of a specialist of the highest level, just ask a question and the camp director will give a detailed answer.
VKONTAKTE group - always full of camp participants: counselors, children, parents and management. Everyone is talking, getting to know each other, asking questions.
Public oversight.
Location:
Summer camp in the Moscow region "Contact 2017" is located in the Odintsovo district of the Moscow region, 40 kilometers from Moscow in the vicinity of the city of Zvenigorod.
Program conditions:
Accommodation: 3 bed, amenities in the room. The rooms are equipped with furniture: a wardrobe, wooden beds, bedside tables, chairs, a refrigerator; curtains on the windows. Cleaning of living rooms, all premises of the camp, the territory is carried out by the camp staff.
Meals: 5 meals a day, buffet. The diet includes meat, fish dishes, own fresh pastries, yoghurts, fruits.
Squad system: children are divided into squads by age, in each squad 26-30 people (in squads 7-9 years old - 13-14 people) and 3 counselors.
Medical care: there is a doctor or medical staff in the camp around the clock. sister. The doctor daily inspects children's rooms, bed linen, checks their cleanliness, examines children as necessary, and gives an opinion on their well-being. In emergency cases, the patient is taken to the regional hospital on the camp's own transport.
Daily entertainment program: games, festivals, concerts, costume shows in which children are not only spectators, but also participants.
Leadership staff in the camp: counselors, coaches, teachers who have been trained in counselor schools, highly professional teachers and counselors - people are not only experienced, but at the same time young and athletic, the main thing is an established team. They will help children navigate and understand any situation, answer any question, and will always be there. 9
canteen
classrooms
professional concert hall with stage
board games
stable
multifunctional sports ground
volleyball and basketball courts
football field
dance hall
medical office
Summer Camp in the suburbs "Contact" 2017 is designed for 450 people.
Required documents:
Adult passport for registration of the contract
Completed application for a child. The questionnaire can be completed at the office.
Photocopy of the child's birth certificate or passport
Photocopy of the child's medical insurance policy
Prepare for departure to a children's camp in the Moscow region:
Medical certificate F 079/U (from a doctor at a school or clinic).
Medical certificate of contacts (taken 3 days before departure).
Help for the pool.
A copy of the compulsory health insurance policy
Certificates must be given to the shift supervisor before boarding the bus.