How to make a bun for dance recital
How To Make A Bun - Easy Step by Step Tutorial
For most parents of dancers, there comes a point in your daughter's dance life that you will make a hair bun.  It may be by choice for recital, a requirement for a class, or a performance, or she may just love the way it looks – like an official ballerina and request her hair be up.  I have to laugh when I think back at how I tried to create a bun on my dancer's hair when she was younger.  While a bun was not a requirement for the recital, I loved the look and would try to create the illusion that she had much fuller hair and therefore a fuller bun than she actually had.
Fast forward a few years and the bun was the style for our company dancers.  I was thrilled, but unless I wanted her thin hair to look like the size of a donut hole on top of her head, we needed some help.  We had tried the sock bun, which was okay, but not great.  As I began researching how to make a bun, I stumbled upon the perfect product for us – the hair donut.
  Check out how we incorporate the hair donut below to make a bun hairstyle that works easily for dance class, school or any performance. For dancers with thick hair, that don't need to use a bun donut, the tutorial below may come in handy as well.
How To Make A Braided Bun – Quick Tutorial
How To Make A Bun – Step by Step
The Products We Used:  Hair Donut, Brush, Comb, Gel, Clear Hair elastic, Hair Pins and Bobby Pins
Step 1: Add Gel To Hair:
This is a new gel for us, but we wanted to try it out.  If you have a favorite hair gel to put your hair up, I would love to hear about it.  We were headed out to dinner after this, and she did not want her hair as slicked back as we typically do for a performance or a dance competition.  I tend to apply gel more heavily to the front, sides and underneath the hair in back, to help prevent flyaways.
Step 2: Put Hair Up Into Ponytail
Brush hair up into a ponytail based on the type of bun you would like to have.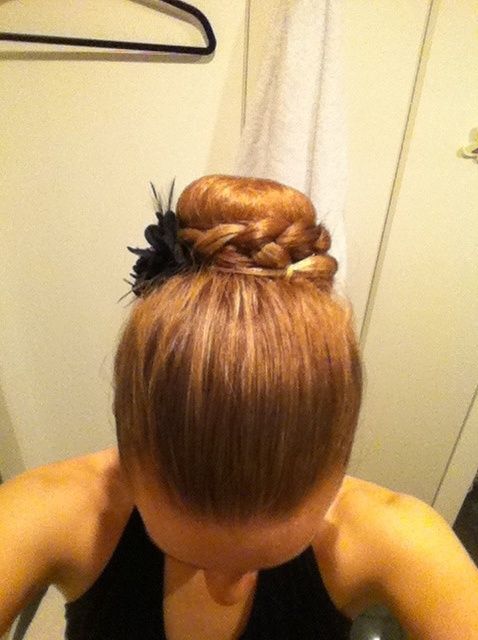 High ponytail for a high bun, in the middle of the back of the head for a bun that is straight back and lower for a low bun.  My dancer prefers a high bun so that is what we will be demonstrating in this tutorial.  For her ponytail, I use the clear elastic bands you can get at Sally's Beauty Supply.  They are inexpensive and hold up well, but during competition season, I only use them once and then toss them at the end of the day.
Step 3:  Pull Ponytail Through Hair Donut
Slide the ponytail up through the center of the hole in the hair donut creating a loop. Continue to pull the hair all the way through the donut until the donut is at the base of the ponytail.
Step 4:  Let Hair Fall and Cover Hair Donut
Tilt your dancer's head forward and pull the ponytail straight up and allow the hair to fall over the donut covering all sides.  When buying a hair donut, make sure to buy one as close to the color of your dancer's hair as possible so it will blend nicely if it is not covered completely.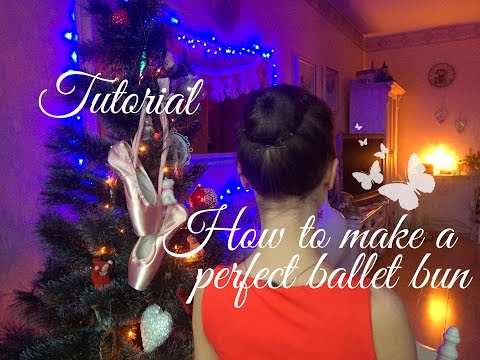 Step 5:  Cover The Hair and Donut with an Elastic Hair Band
We use clear elastics for this, but you may use a regular hair tie if you prefer.
Once the elastic is on, I pull the extra hair down so I can see how much I have to pin around the bun.  I take small strands of hair then twist, wrap and secure with bobby pins around the bun.
For class, we just hairspray and go like this, adding gel to the sides if necessary.
For Dance Competitions and Performances, we add a hair net and hairpins.
Step 6:  Cover With a Hair Net
I cover the bun with the hair net then twist and wrap the remaining netting over the bun and secure the end with bobby pins.
Step 7:  Add Hairpins to Secure the Bun
Insert hairpins into hair and donut to secure.  Typically I insert the pin in a downward motion and then push back up.  This seems to work better than just sticking the hairpin straight into the bun.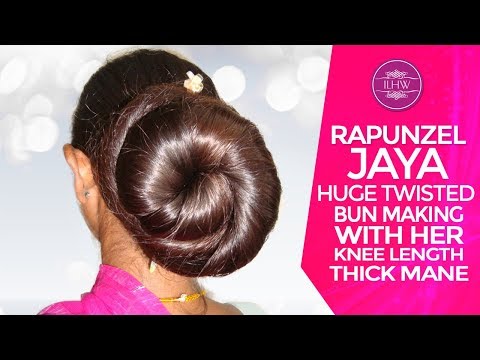 The Finished Product – Spray with hairspray and your dancer will be performance ready!
Do you have a favorite hair product you use when styling your dancer's hair?
Additional accessories other dance moms have found to be helpful – dry shampoo, spiral bobby pins, and hair extensions to create a bigger bun.
How To Do a Perfect Ballet Bun – BLOCH Dance US
Not sure how to make a perfect bun? Follow these step-by-step instructions to help you make a secure bun for ballet. Before you start, you will find it helpful to read all the instructions first, including the instructions on how to insert hairpins. A ballet bun generally sits in the center of the back of the head and is not visible from the front.
TO MAKE A BALLET BUN YOU WILL NEED...
Hair brush
Long handled comb
Hair elastic
Hairspray
Hair gel
Hair net
Hair pins
Bobby pins
Get everything you need to make the perfect ballet bun in our Hair Kit.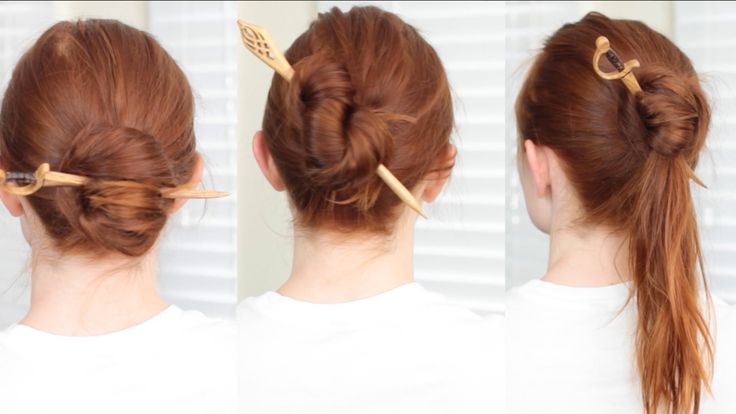 The most effective pins for securing a bun are hairpins. Hairpins have several crimps (waves) in the middle of each prong, which help the pin grip the hair. The thicker, less flexible pins provide the strongest hold. Bobby pins are best used to hold down flyaway hairs or fringes and to secure curls or plaits. To use the bobby pin, it is best to hold it with the raised prong on the top side and slightly open.
METHOD: HOW TO MAKE A HAIR BUN FOR BALLET
Step 1: Make a ponytail
The first step to making a perfect ballet bun is putting your hair up into a ponytail. Brush all the hair towards the center back of the head. Gather the hair into a tight ponytail and secure with an elastic band, ensuring that there are no bumps. To stop frizzy and fly-away hairs, apply a small amount of gel evenly from the roots to the ends of the hair, with your fingers or with the comb. Children with very curly, thick or fine hair may need their hair gelled or sprayed before securing into a ponytail.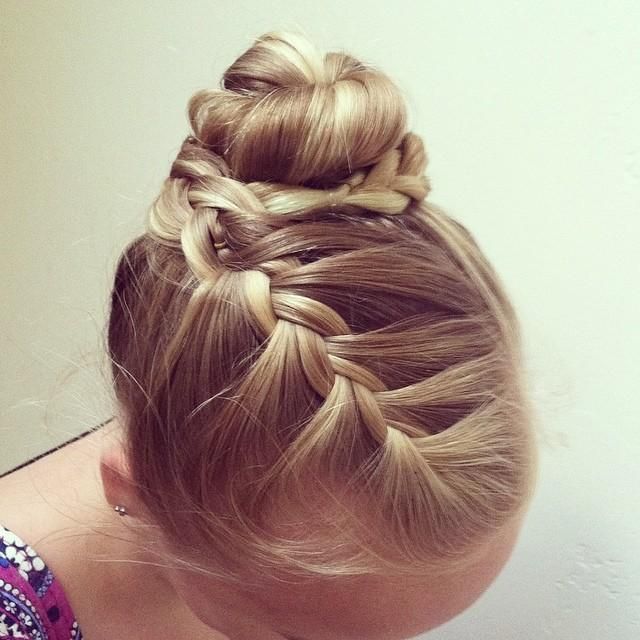 Brush or gel fringes back off the face and secure with bobby pins if necessary.
Step 2: Twist into a bun

To make the ballet bun shape, hold the ponytail at the end and twist it firmly until it is all twisted into a rope. Then coil the ponytail into a flat circle around the hair elastic, continuing the coil in the same direction as the twist in the ponytail. This will stop the ponytail unravelling. Tuck the ends of the ponytail under the bun. Then place 3-4 hairpins around the bun to secure it, without taking your hands off the bun (see instructions for inserting hairpins). Next, place a hairnet over the bun. At this stage, you can make any adjustments to the shape of the bun. A finished ballet bun should be round and even in shape, and sit smoothly against the head.
 Step 3: How to secure a bun using bobby pins
The final step to creating a perfect ballet bun is securing the bun. Hold the pin at the closed end, with the prongs facing the center of the coil.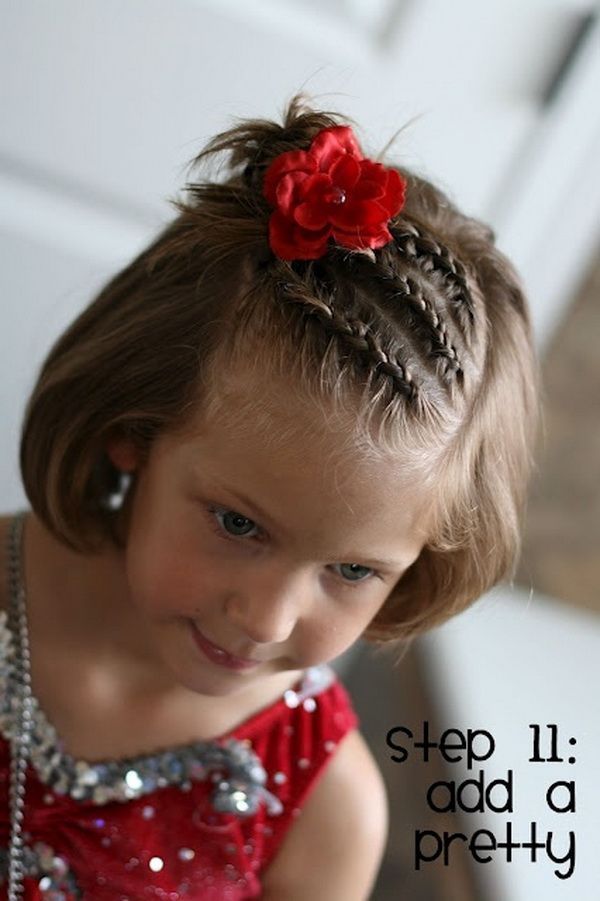 Insert the prongs a little way into the edge of the bun, catching a small amount of the bun edge. Then turn the prongs in and back outwards to catch some of the hair outside the bun. Lastly, turn the prongs inwards again and push into the center of the coil. Insert as many pins as you need to all around the edges of the bun, until it feels secure. Loose hairs can be gelled or sprayed to help them stay put.
Now you know how to do a perfect ballet bun, why not explore our dance hair accessories? From bobby pins to bun covers, we have all the accessories you need to create ballet buns and flawless hairstyles for dance.
Shop the story
Pack of 3 Hair Nets
$4.00
Three Inch Hair Pin Pack
$9.50
Bobby Pins Pack
$2.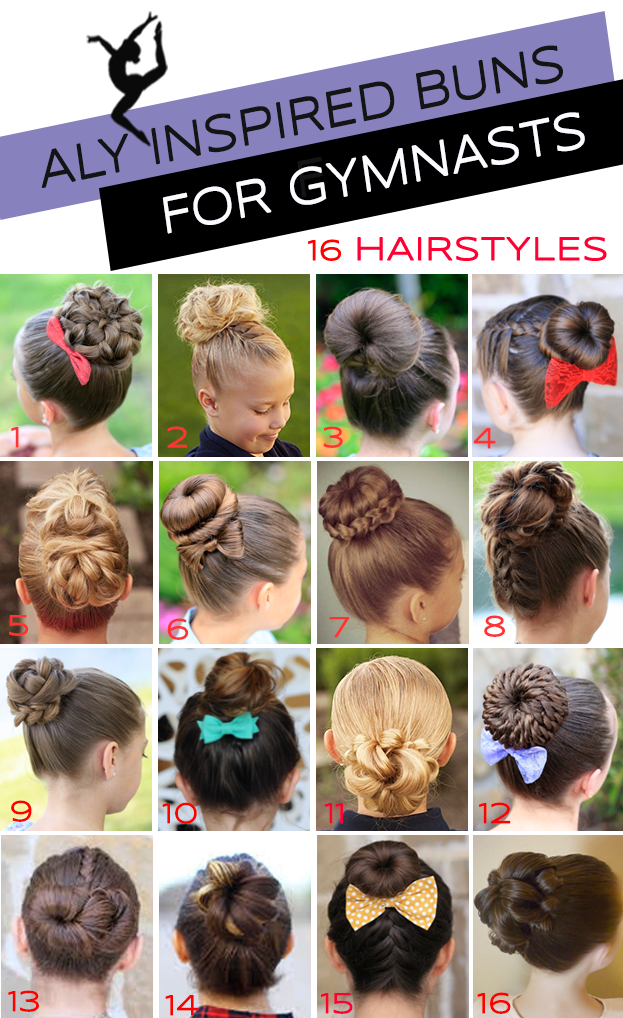 50
Hair Kit
$12.00
Concert hairstyles. How to make a hairstyle with a mesh
You just can't imagine your life without dancing? Does every step you take look like a graceful "pa"? Are you itching to go on stage again and again or shine on the floor? Then everything that we will talk about next will make your classes and performances in tournaments even more enjoyable.
We are talking about one very important detail of the image of any little performer - hairstyles for dancing. Such styling must be comfortable, practical, but at the same time - original and stylish. Is it possible to combine all this in one hairstyle? Naturally!
For example, an intricate weave or a well-known braid might be a suitable option. And so that the strands that are near the face itself do not get out of the styling, you just need to use colored elastic bands or ribbons for fixing.
Simple and easy dance hairstyles
Another creative, but rather easy hairstyle for dancing, stylists consider a bunch of braids.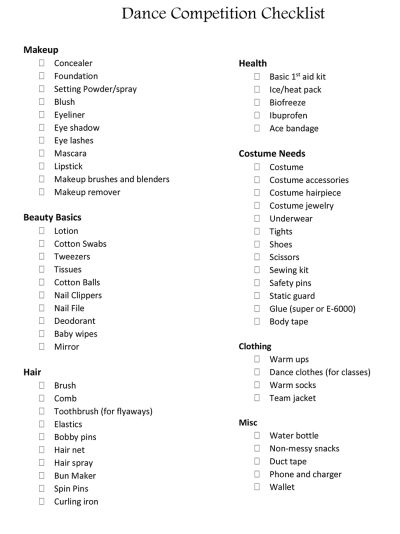 This look is perfect for intense workouts:
thanks to this styling, nothing hinders or restricts movement.
If intense and intense training is an integral part of your difficult dance path, then you will not find a better idea than a simple headband dance hairstyle. This accessory is guaranteed to fix hair styled either in a high ponytail or in an ordinary bun.
Speaking of tails. This is just a win-win option for classes and street battles! And the fact that there are a huge number of options for such a hairstyle, again speaks in its favor.
Which would you prefer:
a garland ponytail, a layered ponytail or maybe two tousled ponytails? Do not know? Then we recommend connecting the tail and the braid into one.
For an idea of ​​what it will look like, see the photo of the dance hairstyles for girls below.
What to do if you are fond of modern dance styles?
One great piece of advice: let your hair down! This is a perfectly acceptable hairstyle for, for example, hip-hop and twerk.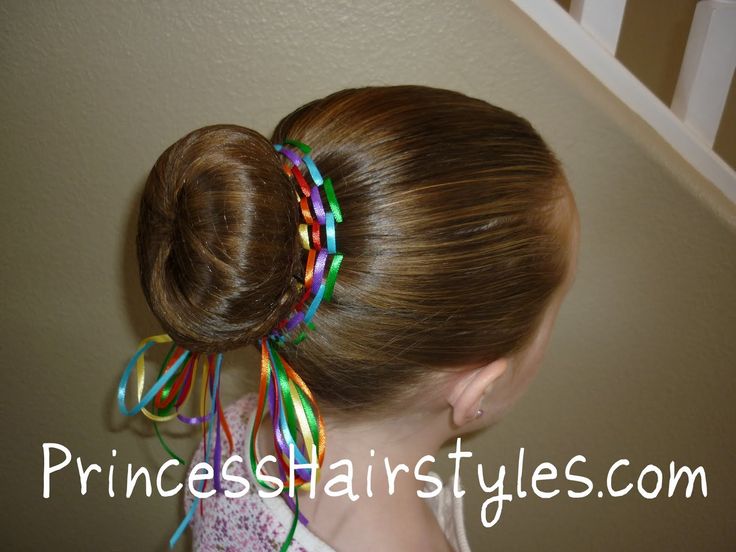 Just be sure to braid the bangs, if you have them, into a pigtail, so that nothing will definitely prevent you from moving at full strength.
How to make a hairstyle with a mesh
By the way, for sports areas, you can choose a very common styling - a hairstyle for dancing with a mesh. Firstly, it does not require much time for its creation, and, secondly, special skills.
You can style such a simple hairstyle correctly as follows:
Comb your hair carefully before putting it back into a classic high ponytail.
Now you need to divide all the strands into two identical parts and twist into bundles, which must then be wrapped around the base of the tail and fixed with hairpins.
instead of plaits in the tail, you can make pigtails, which, in turn, also wrap around the elastic band and are fixed with hairpins.
One way or another, but at the end a net is put on, and after that the hairstyle is considered ready.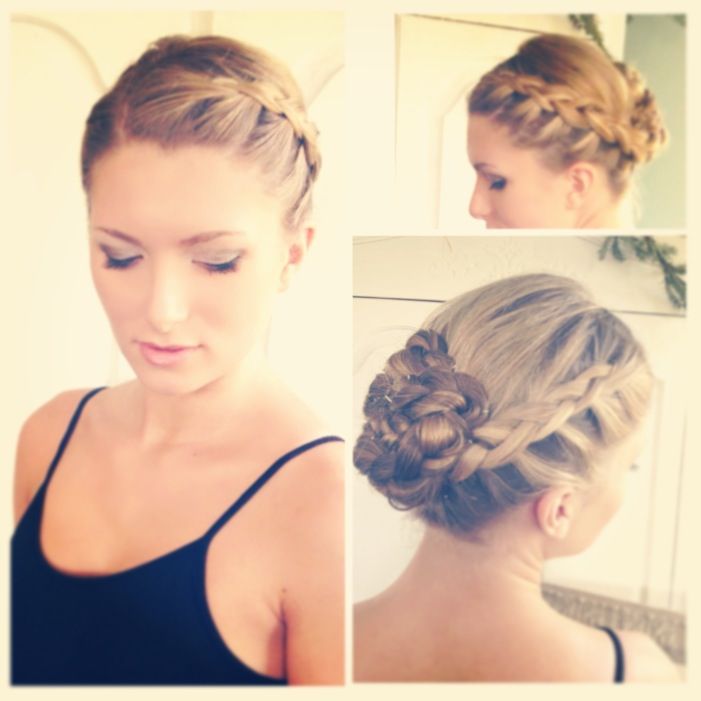 Hairstyles for long hair for girls practicing oriental dances
Now there are a huge number of dance styles in the world, each of which puts forward certain requirements for those who practice them.
Echoes of ancient traditions in hairstyles for oriental dances, first of all, imply the use of neatly combed back curls, collected in a tight bun or an elegant classic ponytail. Most often, bangs are not provided in such images.
It must be said that a raised, tightly pulled braid or an elegant braid can also become hairstyles for dances for long hair in an oriental style. It is these styling that help create an aura of mystery around the dancer.
Hair designers consider images with beautifully curled strands neatly arranged with voluminous curls to be another option for oriental dance hairstyles for girls. The head of a young performer is then also decorated with pearl threads or shiny beads.
It should be noted that decorative accessories are an important part of any oriental styling.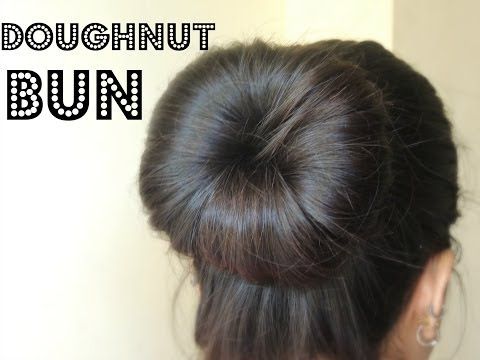 If you remember films in which girls dance Indian dances or belly dance, the first thing that catches your eye is a lot of precious sparkling jewelry. Dancers are literally hung with them from head to toe! Bracelets, rings, chains, earrings and, of course, bright ribbons in the hair, scattering of beads, shiny hairpins.
How beautiful the images turn out can be seen in the photo of hairstyles for oriental dances.
Hairstyles for Indian dances and belly dancing
Loose, neatly curled hair is considered to be the most suitable hairstyle for belly dancing. To create this beautiful look, comb each strand well, curl it in turn with a curling iron, and then use a polish with shiny particles to make the styling really amazing.
Indian dance hairstyles include several techniques. For example, if a girl has medium or long hair, then this should certainly be emphasized. To do this, you need to collect the side curls from behind and simply give them a wavy volume using a curling iron.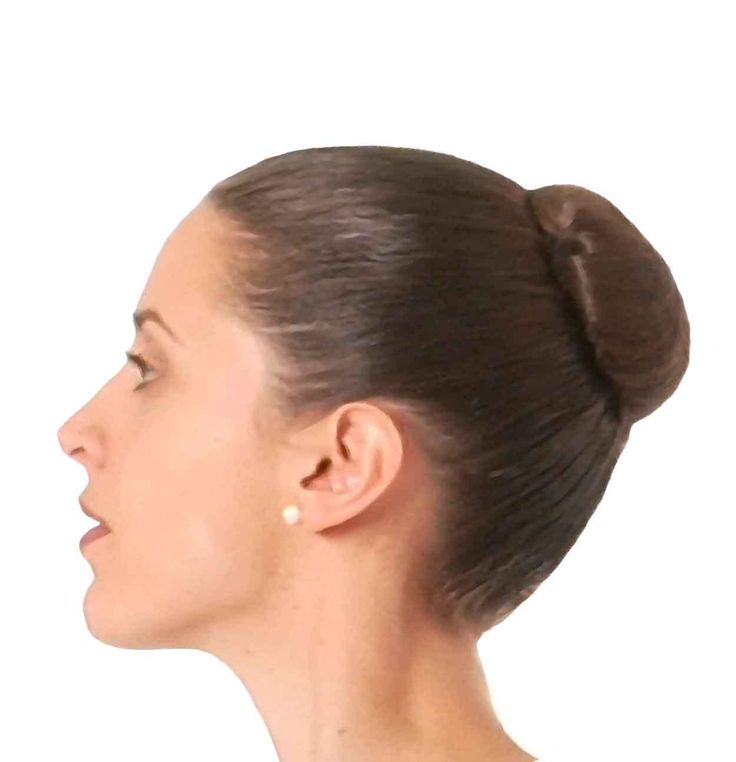 To complete the flawless look, you need to decorate the styling with a necklace that will go down to the forehead. By the way, you can still use decorative flowers or colorful ribbons instead.
If you like more complex hairstyles, then this option will suit you much more.
First, you need to brush your hair well.
Then you should separate the front wide strand with a horizontal parting.
Now this curl must be divided into two equal parts, which in turn must be twisted into bundles, and then their ends must be secured with thin elastic bands.
Next, most of the remaining hair should be collected at the top of the head along with the bundles. Having done this, you need to separate another wide strand from the side.
Now, taking an oval-shaped hairdresser's sponge, fix the hair so that it is on top of the accessory and covers it.
The next step - the ends of the strands are straightened and divided into small bundles, which are immediately twisted into small bundles. Each such loop is fixed on the back of the head above the already made beam.
But there is still one wide strand left. It should be braided in an openwork braid. To do this, you just need to straighten the weave a little, and then fix the tip with an elastic band.
The resulting pigtail is fixed around the bundle, be sure to fix it with hairpins. Its tip is hidden under the hair.
Finished styling is neatly embellished with sparkling pearls.
Hairstyles for girls with medium hair for dancesport performances
Ballroom dancing can be divided into two main programs - European and Latin American. However, most often the requirements for hairstyles for sports dances are practically the same.
For example, the most common bun, in which the hair is smoothly combed back, is considered the classic styling option for performers. How to do it, we told a little higher.
No less common styling is considered to be a bun - a universal hairstyle for dancing on medium hair.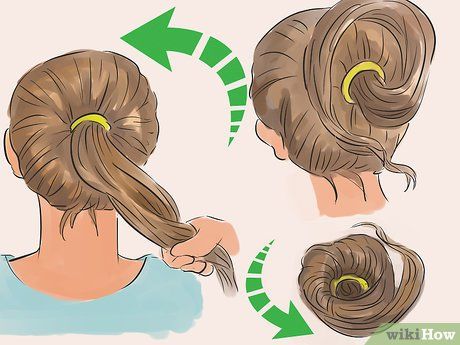 It is easily done on wet curls and provides for the creation of an ordinary tail, which you just need to wrap around the base of the elastic band and fix with a sufficient number of hairpins.
But among the hairstyles for dance performances, there are much more interesting models:
this is a shell, and all kinds of weaving variations - plaits, openwork braids, and even styling using bright ribbons.
Owners of long hair create real works of art:
beautiful hairstyles for dances suggest both voluminous bouffant of all strands and curling of individual curls. True, tournament participants try to avoid styling with loose hair. The fact is that flying strands simply interfere with movements and do not allow you to appreciate all the skill of the contestant.
Hairstyles for Latin American and Spanish dances
However, things are a little different with hairstyles for Latin American dances, such as passionate rumba, incendiary salsa and hot samba.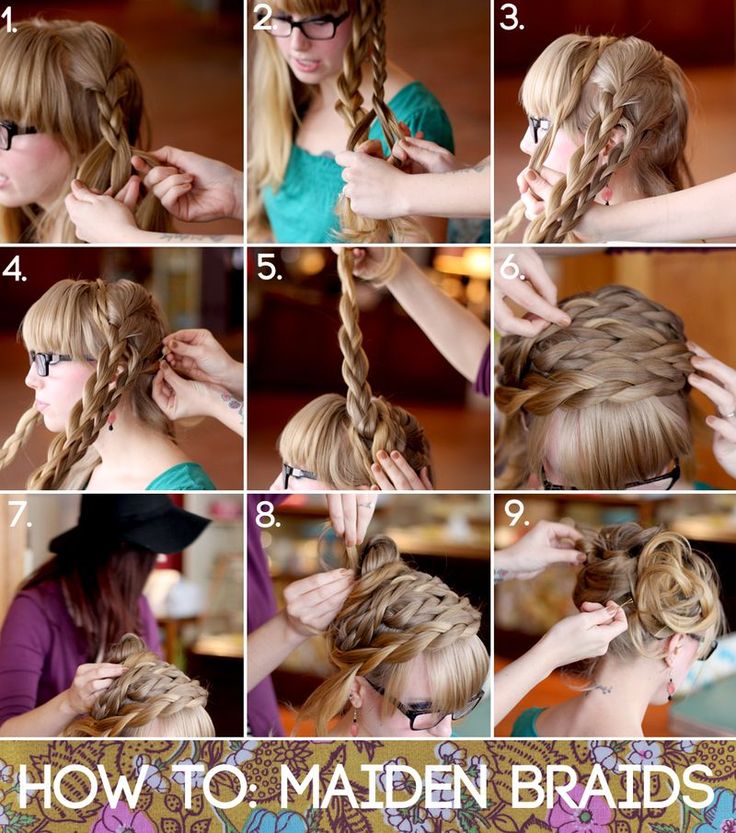 Of course, for tournaments and competitions, athletes must collect every strand, style the bangs so that they do not get into the eyes, and avoid any negligence in the image. But for street performances or the so-called battles, girls can afford loose, flying hair.
At such moments of freedom, no one attaches importance to intricate hairstyles, exquisite accessories and some unusual weaves. Professionals say that it is most pleasant to learn something new, to hone movements with hair not tied together with all kinds of elastic bands and hairpins.
Girls can exchange flowing curly curls only for an unpretentious bunch gathered at the crown.
Or perhaps a combination of both:
in this case, part of the hair near the face is necessarily collected so that nothing interferes with movement, and the remaining back curls are allowed to freely spin along with the dancer.
Girls who are fond of this direction in dances say that they very rarely use elements of weaving in their images and only occasionally resort to the harness technique.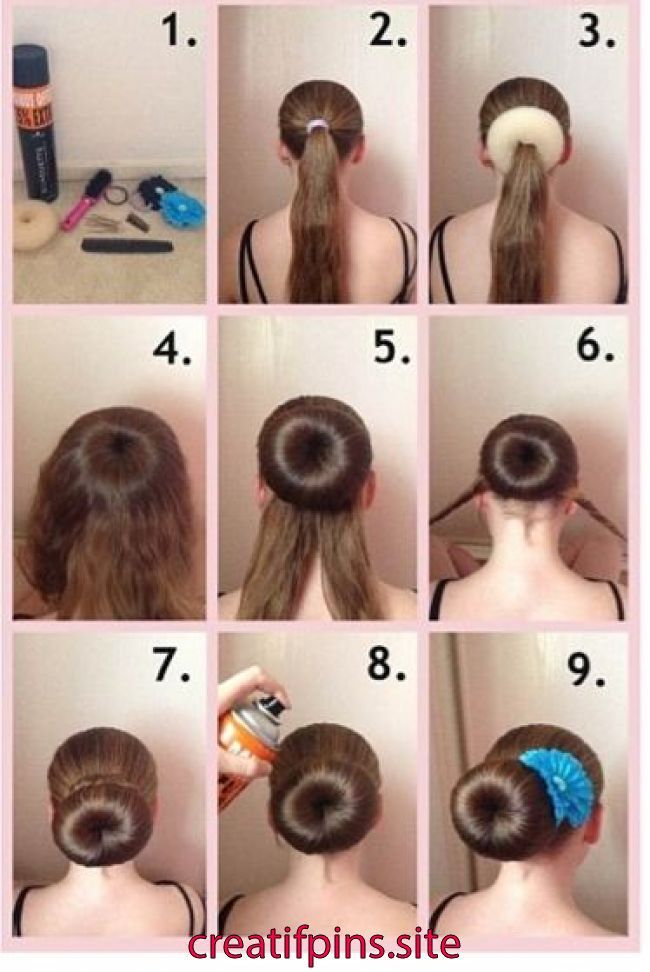 They prefer the use of accessories such as chains and decorative flowers to decorate the appearance. In the event that the dance number is replete with various complex tricks, the performers try to fix the naughty strands well.
The hairstyle for the Spanish dance is slightly different from the listed hairstyles. To create it, you should prepare the styling agent in advance - gel, be sure to have a strong fixation varnish, elastic band and hairpins.
Do-it-yourself dance hairstyle for a girl can be done as follows:
First, you need to comb each strand and collect them into a classic high ponytail at the back of your head.
Having done this, it is enough to wrap the braid in the form of an eight and secure the entire structure with hairpins.
You can see in the photo the hairstyles for the Spanish dance, which are distinguished by their disheveled or, on the contrary, strict concentration.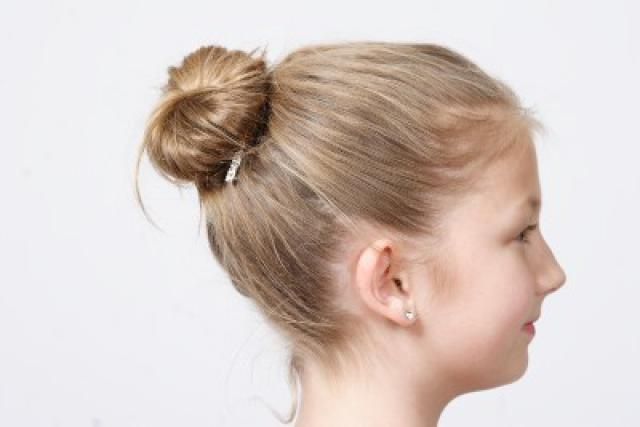 Some performers prefer scarlet flower buns for performances.
How to make a hairstyle for a girl involved in modern dances with your own hands
Probably cardinally different from the hairstyles for sports dances for girls, the hairstyles that followers of modern dance styles make for themselves.
So, performers very often create images with jazz notes:
they are very reminiscent of the style of the 20-30s. Therefore, if you see elements of a retro wave in a hairstyle for modern dances - that is, Hollywood - or a modern version of Greek weaving, do not be surprised. These styles are ideal for, for example, contempo. By the way, if the number is rich in turns and jumps, it is recommended to fix any hairstyle well with invisibility and varnish.
It probably won't surprise you that in addition to extravagant models, girls choose such styling as a ballet bun for their performances. It will be useless to argue that any other option is just as easy to perform and convenient for movements.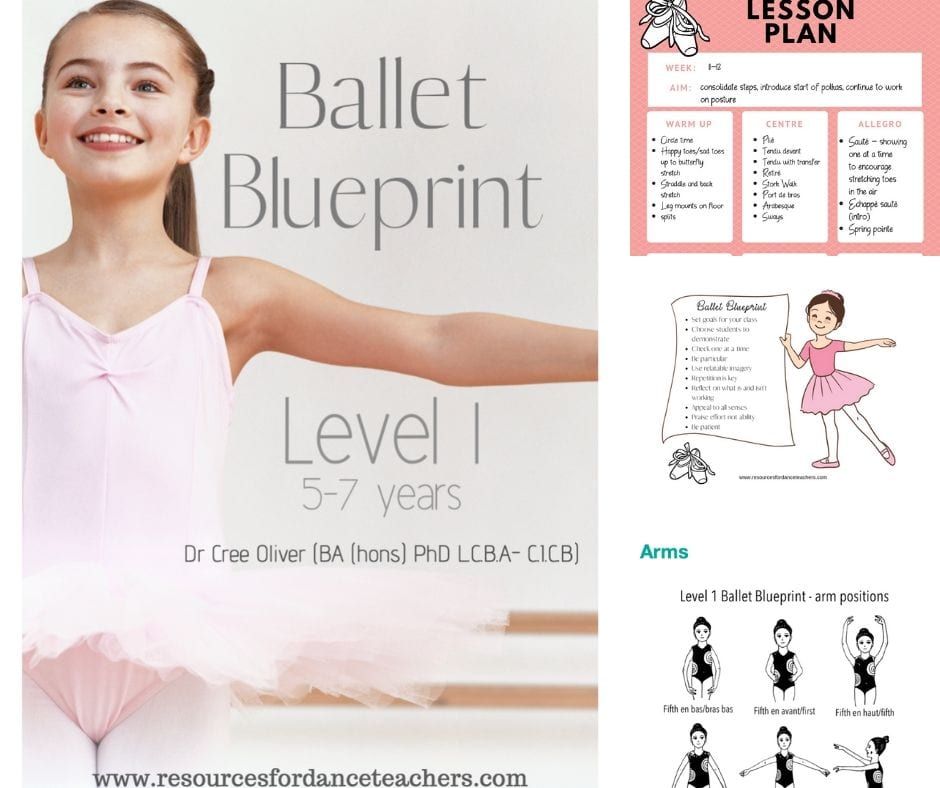 True, most often dancers use twister hairpins and rollers to create it.
The mix of techniques in modern dance hairstyles is simply colossal.
This is the creation of original images with the help of complex weaving elements: for example, to fix the hair securely, but at the same time to make styling interesting, a circular crown is woven. Masters of their craft generally resort to techniques that are very reminiscent of macrame knots.
True, in most cases, performers of both hip-hop, and twerk, and the same contemporary music resort to the simplest of all possible hairstyles - loose hair. Of course, these are not those ugly hanging strands, but pre-twisted, curled curls, stylishly combed strands or straightened hair.
How to make a dance hairstyle for a girl in this style neatly and effectively? We can offer several options. For example, if you want to straighten your hair, you will need either a flat iron or a blow dryer with a large, round brush.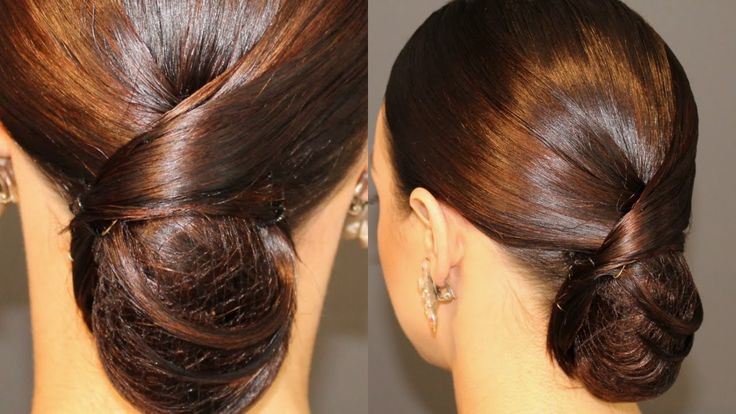 Although, you can use a super-comfortable iron.
Curling the strands will take a little more time and effort. But there are a lot of ideas for such hairstyles. These are images made using a curling iron, ironing or hair dryer. And where without curlers loved by all!
One thing to remember:
if you do this style often, it is better to protect your hair with a thermal spray.
By the way, if you really don't want to use heating devices to create wavy hairstyles, there is another very simple way:
before going to bed, just moisten your hair and form curls with your hands as you need. By the way, papillots are suitable for the night procedure - soft curlers.
No curlers handy? No problem! Get another idea. Prepare a pack of invisibles and a package of ordinary wet wipes. It is with their help that it will be possible to form the desired curls. And for this you just need to take each curl in turn, comb it, roll it into a ring of the size that you need, and fix it invisible by attaching it to the hair roots.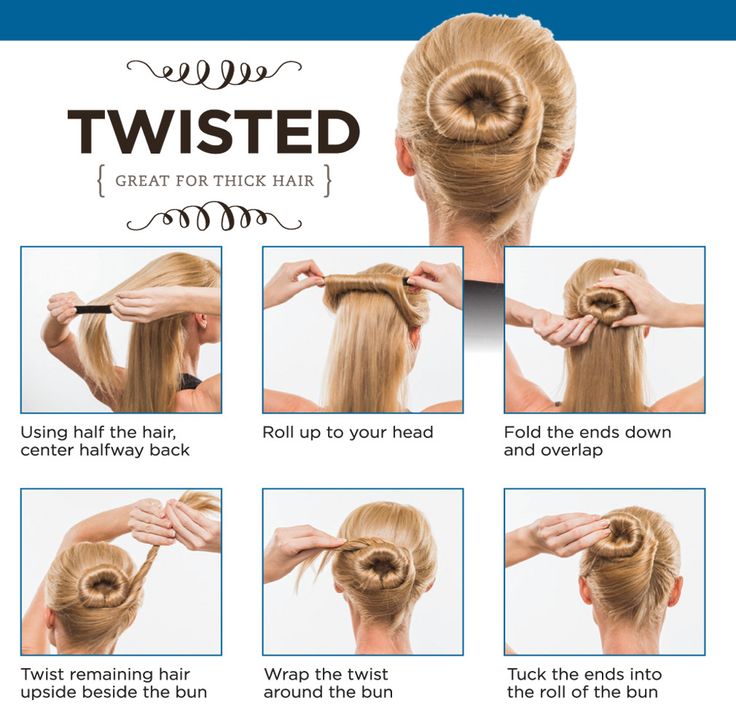 When you achieve the desired wavy effect, for ease of movement, simply remove the strands from the face, collecting them with a headband or hoop.
Hip-hop dance hairstyles for short hair
But the most modern hairstyle for hip-hop dance, hair designers consider styling with the effect of a shaved temple. It's bold, bold and very stylish!
The first way to create this look involves weaving a thin braid on one side of the head. It must be remembered that the pigtail must necessarily smoothly go back, under the bulk of the hair. There, weaving is fixed with invisibility and sprayed with varnish. And in order to make the image look even more spectacular, the remaining strands are combed to the opposite side and carefully straightened using an iron.
The second option for creating the effect of a shaved temple is weaving two thin braids from the bottom up, which helps to demonstrate, for example, the pierced ears of a dancer.
To make it easier for you to create this image, we suggest you watch the following video of dance hairstyles for girls.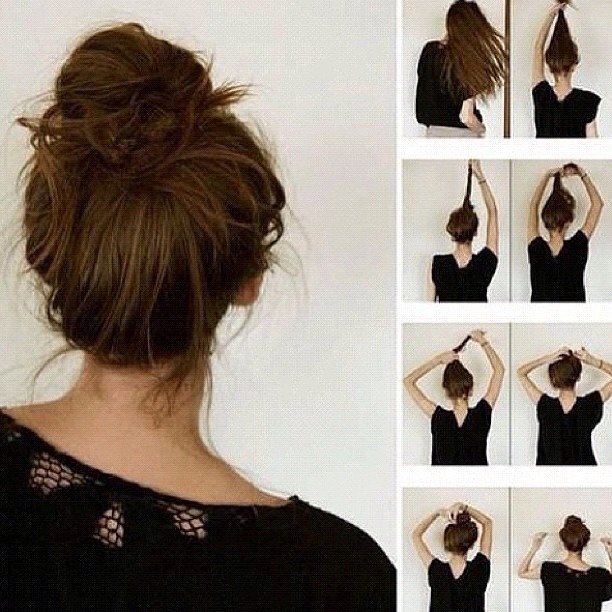 Girls who dance hip-hop also prefer to use afro motifs in their looks.
What is it:
Firstly, the hair in such styling most often resembles a certain ball or cloud surrounding the head. And, secondly, a hairstyle that has a flat top and resembles a raised platform of strands is considered a fashionable trend.
A more daring option for creating a hip-hop style, stylists consider dance hairstyles for short hair with shaved intricate patterns. These patterns can be on the temples, crown, and in general on absolutely any part of the head! Drawings are always distinguished by their unusualness and defiant audacity.
Another flashy way is called hairstyles with dreadlocks - African braids. They try to braid them all over the head so that various patterns are visually visible. Do not avoid hip-hop performers and other types of weaving.
It must be said that almost every modern dance direction implies hairstyles that differ from ballroom looks in their looseness.
Here you do not need to comb your hair smoothly, collect it in tight buns. Girls just need to loosen their curls or pick them up in a loose, careless bun.
As young dancers say: "The main thing is to be able to move incendiary."
For most people, going to a concert is something out of the ordinary, something that doesn't happen all that often. Therefore, when such an event suddenly enters the life of an ordinary person who is always in a hurry to work, he suddenly realizes that he has absolutely no idea what exactly to go there. In this case, women have even more problems - it becomes necessary to select makeup and hairstyles.
What kind of hairstyle to do for a concert, so that it would be appropriate and complement the entire image created by such labor? In fact, not everything is as complicated as it seems, you do not need any professional tools to create a hairstyle. Although it must be admitted that special equipment in a hairdressing salon greatly facilitates the process of creating works of hairdressing art.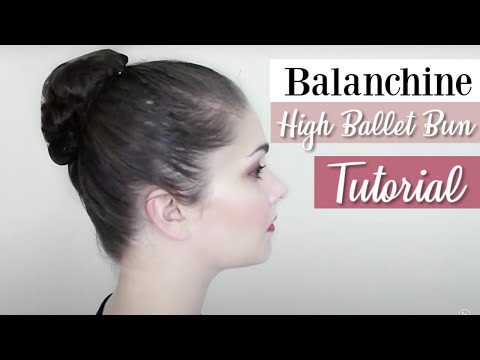 So, if you are going to attend an outdoor concert as part of a music festival, light and airy hairstyles from loose hair will be an excellent choice. To create such a hairstyle, you can use a curling iron with a special nozzle of large diameter. Each strand must be separately wound on a curling iron, warmed up well and allowed to cool in a wound state. Next, you need to slightly "cheer up" the resulting curls with your hands and sprinkle with varnish to preserve volume.
Going to a festive concert dedicated to some event and taking place in the house of culture or the opera house, give your preference to a simple and practical braid that can be made in many variations. A braid located diagonally and hanging to one side will look good. If you have a little time left, you can braid the fishtail. A very popular hairstyle lately is a free braid, decorated with a small living flower.
Going to a rock concert, of course, when creating a hairstyle, you can't do without a bouffant.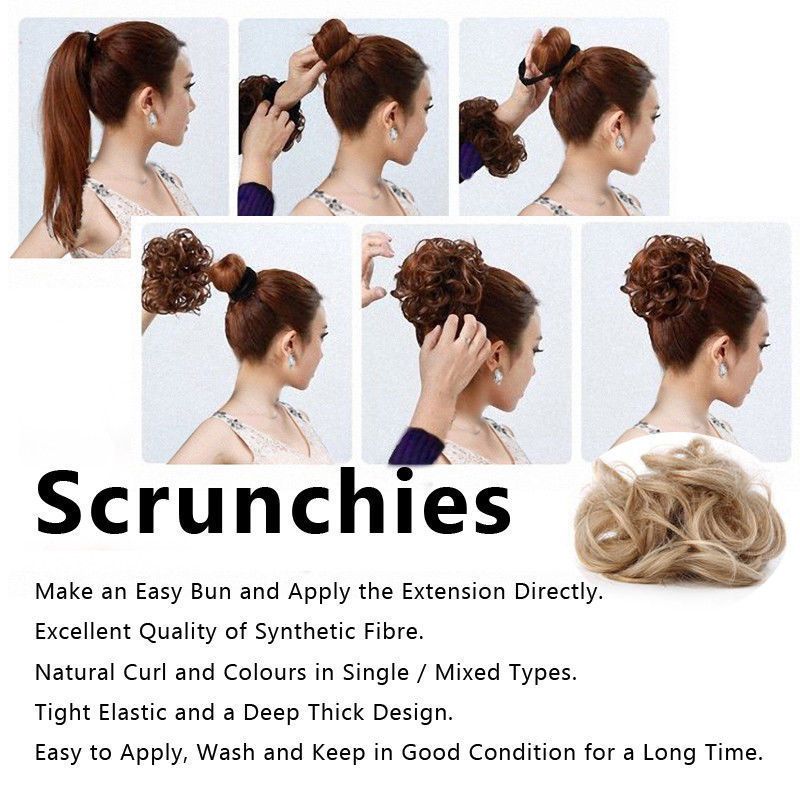 In order to build a rock bouffant, you only need a strong fixation varnish and invisibility. First you need to choose a large strand from the very forehead to the crown, gradually comb it and sprinkle it with varnish. Next, you need to lay it to the top of the head, slightly combing it from above, fix it with invisibility and again cover it with a layer of varnish. After the hair on the sides, divide into strands, twist them into bundles and collect in a ponytail at the back of the head.
Before attending any concert, it is necessary to eat in order not to remember the feeling of hunger for several hours. You need to dress not only according to the occasion, but also comfortable, so that in the middle of the concert you don't reproach yourself for too high heels, tight jeans or an uncomfortable blouse.
Everyone knows that hairstyles are everyday, with which they go to kindergarten, school, work, in the end, and there are hairstyles for a special occasion: for a holiday, for a graduation party, for a wedding, for simple or ballroom dancing .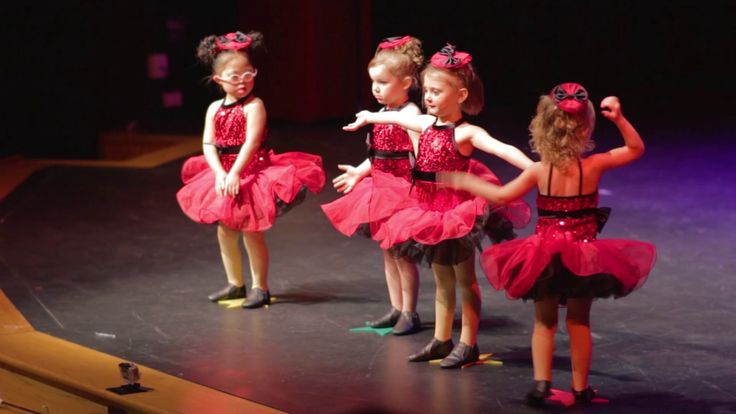 Girls Hairstyles for Dance
You sent your daughter to dance. She goes to them with zeal and does not miss a single lesson. Workouts, costumes, groovy music - all this is so popular with the young lady. However, not only the right costume plays an important role here, but also, of course, the hairstyle.
Whether it's a training process or the performance itself, hair should not interfere with the little dancer and look beautiful at the same time.
Hairstyles for girls for dancing is most often performed in the form of a bun or a high ponytail. This hairstyle does not get into the eyes and the hair does not interfere during the performance of any dance movement.
Naturally. for each specific type of dance there is a style of hair and costume. For example, for girly hip-hop, the hair is usually loose and under the cap, in other cases it is high tails (if the hair is long), curls (if the hair is medium or short long) or the same buns.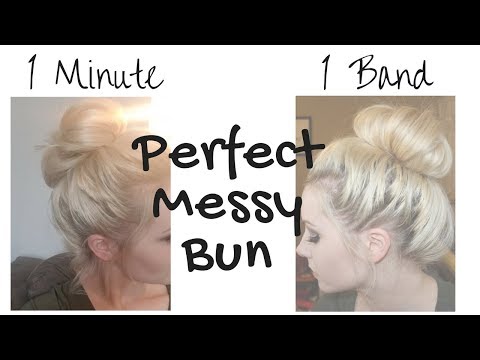 Girls Ballroom Dance Hairstyles
Girls Ballroom Hairstyles is a variety of buns and other types of hairstyles using plaits. They are able to look quite presentable and not interfere during the performance of dance movements.
If a girl has bangs, then it can be styled in different ways: curls with volume, stripes, pigtails, loops, and so on. Around the resulting beam, you can braid small pigtails, all kinds of weaving, or leave curls, while curling them in a pretty way.
To keep a girl's hairstyle better, it is fixed with foam or varnish, or both. Girls Ballroom Hairstyles can be additionally decorated with sticky rhinestones and shiny varnish. Inside the beam, you can place any flower to match the color of the entire costume. Such an approach will undoubtedly enliven the whole general appearance of the girl.
Before you take a girl to the hairdresser, be sure to review with her several options for ready-made hairstyles for girls for ballroom dancing , to discuss which model she likes best.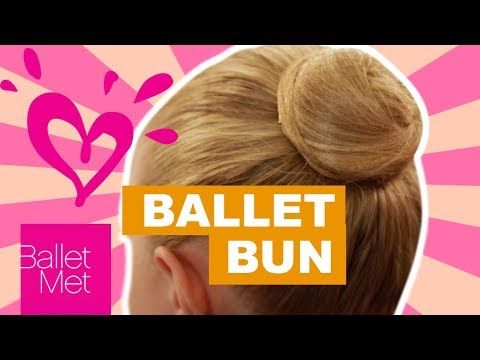 After all, the hairstyle should not only look beautiful at the competition, but also please the girl herself.
Girls Party Hairstyles
Holidays are coming for a girl, and it does not matter where this colorful event will take place: at school, in kindergarten or at any concert, every mother wants and strives to make her daughter the most elegant, beautiful and with the most original hairstyle.
And on the eve of the celebration, mothers turn over the pages of children's magazines, photos on the Internet in search of an individual and beautiful hairstyle for girls for the holiday . There are many options for hairstyles that can be done for a girl: these are beautiful curls, with and without bindings, all kinds of braids, haircuts and so on.
Hairstyles should be selected after you have decided on the dress in which your girl will go to the event. You should also consider the length of your daughter's hair.
After all, it is not so easy to make a complex hairstyle with braids or curls on hair of short or medium length.
If you want to do your hair yourself, then before doing this, consult a hairdresser or watch video tutorials on the Internet (there are quite a few of them). The main thing is that if you do your daughter's hair with love and diligence, with the manifestation of your initiative and imagination, then you will succeed and your baby will be very pleased.
For a solemn occasion, you can make such a hairstyle for a girl with long hair. The hairstyle is called "Snake".
Finally started dancing? Then it's time for you to think about your hair! Down with boring ponytails, your styling should reflect your inner world and at the same time not interfere with your workout! We decided to help you in this difficult choice. So, what hairstyles are best for dancing classes?
Braid the braid
Of course, it is difficult to overestimate the convenience of the braid, but what to do with the strands around the face that are constantly falling out? There is a solution! Use bright ribbons or elastic bands to "strengthen your position".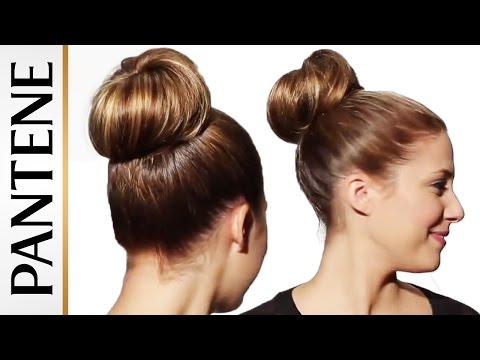 The problem is solved, and the hairstyle is nowhere better!
Dance Hairstyles: Twist the Buns
To fix unruly strands in the ponytail and add creativity to your hairstyle, use our hint. Believe me, you won't find a better hairstyle for classes!
For ballroom dancing, use the smoother version of this style.
Use a bandage
Sometimes your workouts are so intense that you even wring out your hair after them! But you really want to be beautiful every minute! The bandage will help you with this: make a bun or tail, then tie a beautiful bandage. Yes, and loose hair will be in the subject!
Make an unusual double tail
Great idea for social dancing! Two "unfinished" ponytails are very well combined.
Hairstyles for dancing: show your level
Make a layered ponytail, or, simply, a tail-garland. This hairstyle deserves all the praise!
Make a bun with flagella
Smooth hairstyle is very comfortable during intensive rehearsals.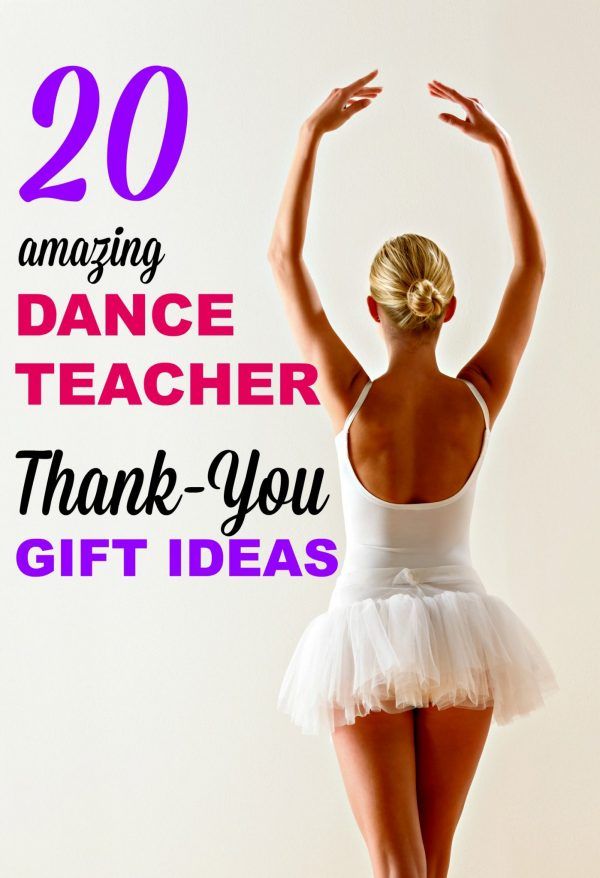 And to do it, you do not need to have special skills. You will definitely be done in a few minutes.
Dance hairstyles: be creative!
Don't know what to choose - braid or tail? Connect them together! You can leave the ends loose or pin them up for a more defined look. Don't hold back your fantasy!
Put your hair in a high bun
To make it more unusual, start with a braid! You can do it in three minutes, and the hairstyle will last the entire workout. You have several options here, choose any.
Make a ponytail with plaits
The perfect styling for any style, from ballroom to modern dance! Feel free to use our hint and go to the machine!
Dance Hairstyles: French Braid
You can definitely do it without any problems! You have two options: leave the ponytail free or braid it.
Don't be cheap
And instead of one bunch, make three! Your dance partner will love this hairstyle and appreciate your ingenuity!
Add some sophistication
And make a French shell! This hairstyle is suitable for both classes and performances.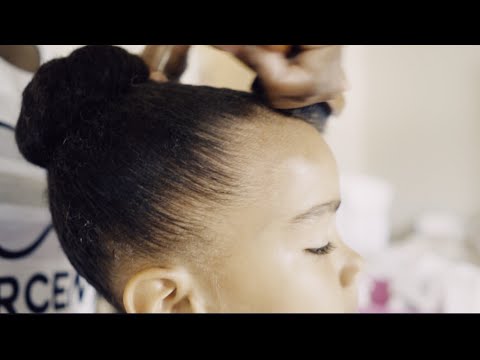 Dance Hairstyles: High Ponytail
This hairstyle is so simple that it is popular in all directions. So feel free to use it!
Let your hair down
Loose hair is the norm for modern trends, give your hair freedom!
To keep bangs out of your eyes, put them in a braid near your face.
Dance hairstyles: fake a shaved temple
A great solution for hip-hop! You will definitely set the dance floor on fire!
Braid two braids
A real dancer will appreciate the merits of this hairstyle. Comfortable, stylish, what else do you need?
Dance hairstyles: spying!
And what hairstyles do professional dancers prefer to practice? We decided to peep, come with us!
Dancers' hairstyle is considered one of the most important elements for a ballroom show program. It allows you to complement the luxurious image of the girl, without interfering with the movements.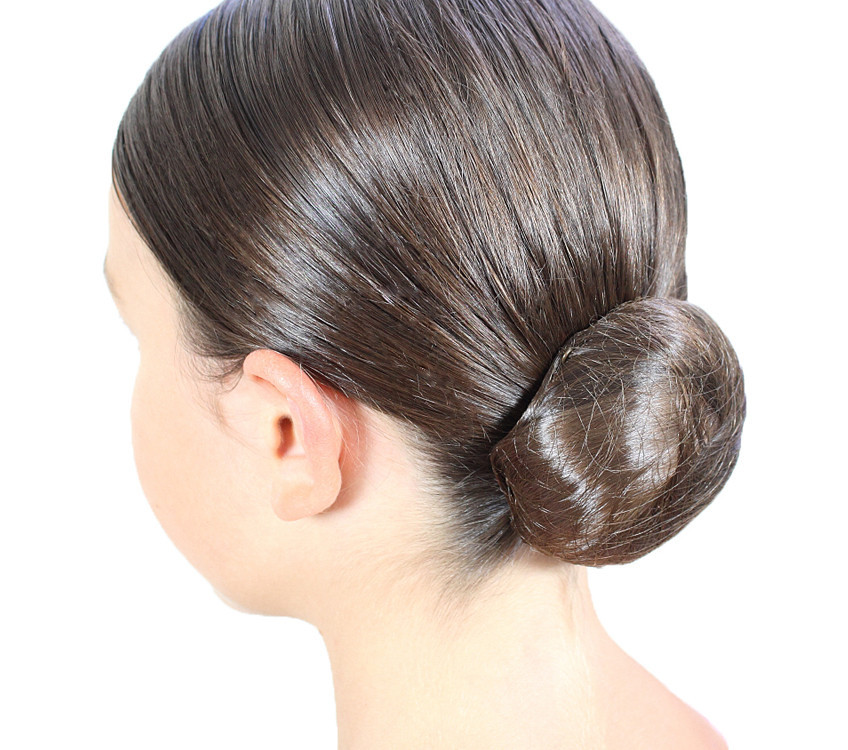 In addition, the same ballroom dance hairstyles for all the dancers of the team create a unified style.
It is important to understand that at such competitions, the judges impose quite a lot of requirements on the styling of absolutely all participants. That is why the hairstyle must be carefully prepared. Not a single curl can stand out from the finished styling, as this threatens to reduce the overall points for the performance and spoils the overall picture of unity.
Today, stylists are actively offering more and more new and bright images for ballroom dancers, which are in perfect harmony with the outfit and are combined with the general style of dance. However, many hairstyles still remained unchanged, despite the huge variety of modern styling. So, let's look at the peculiarities of training and consider the main models of fashionable hairstyles that are most suitable for ballroom dancing competitions.
Ballroom dancing competitions mean not only the preparation of an enchanting number, but also the observance of the rules that relate to the appearance of the participants.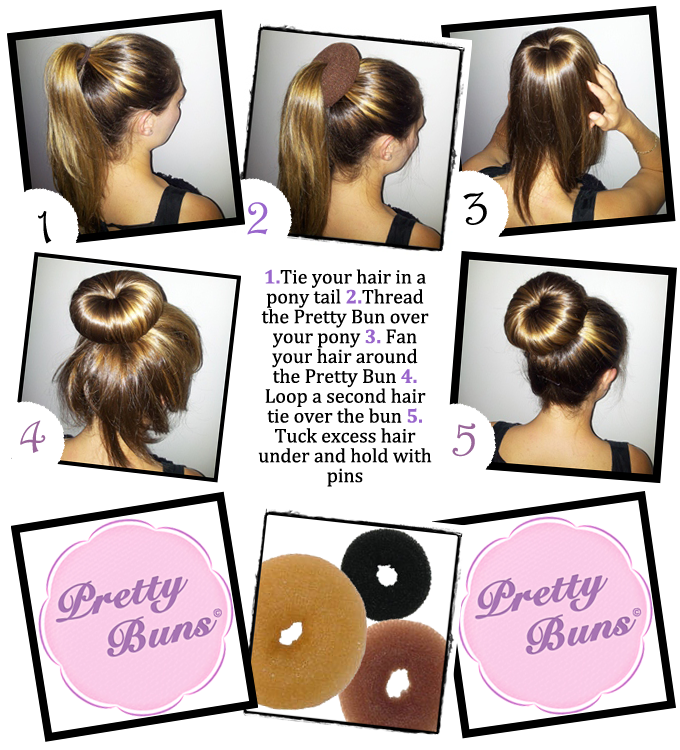 After all, if you do not make a good impression on the commission jury, then you should not even count on winning.
When preparing for a competition, refrain from experimenting with curls such as:
Creating a "wet hair" effect.
High and extremely difficult combo.
Highlighting, coloring.
Loose curls.
Extensions and hair extensions.
Hair clips and elastic bands that are too bright and shiny.
It is important that the chosen dance hairstyles look stylish, practical and concise without any frills. They should not distract the judges from the dance, but only harmoniously complement the main image. This applies to the speakers of both the children's and adult leagues.
Children's hairstyles for ballrooms
Girls participating in ballroom dancing competitions and classified as Children-2 must comply with a number of restrictions. This also applies to hairstyles. They are not allowed to decorate their hair with various bright ornaments, rhinestones and feathers.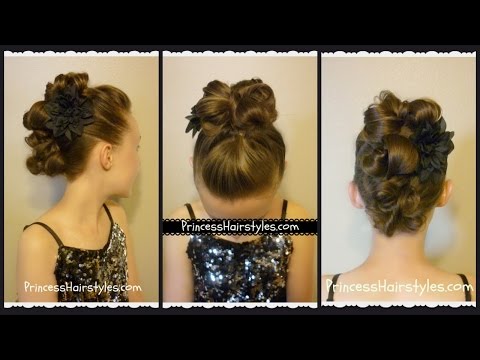 But this does not mean that a little dancer cannot look beautiful and stylish. She can create a concise, but at the same time very attractive styling using a regular hairdressing donut, the size of which is selected depending on the age of the girl and the length of her curls. This styling option is also perfect for girls performing in adult ballroom dancing competitions.
To create a bagel style you will need:

Wash your hair and dry your hair with a hair dryer.
Spread the gel or foam over the strands.
Smoothly comb the curls back to the back of the head.
Make a tail in the center of the back of the head. It is important that it be at a distance of 4-6 cm above the neck.
Put a hairdresser's bagel on the tail.
Spread the strands over it so that it is completely hidden under the hair.
Slip the elastic over the base of the resulting bun, securing it with 3 pins if necessary.
It is best to wrap short curls at the base of the bundle with a ribbon, carefully hiding the loose ends of the strand under it.
Hair that is too long is best braided and wrapped at the base, carefully secured with hairpins.
Hairstyles for competitions
Among the varieties of adult styles for ballroom dancing, there are four main ones:
Classical bun or bun is traditionally considered a model that is excellent for Latin American and European dance programs.
Curl bun looks especially good on girls with long hair and is suitable for different types of programs.
The shell is simply made for European dances and looks chic on the fair sex with medium length curls.
The ponytail was designed specifically for the Latin American program and looks luxurious on those who have long and straight hair.
Let's take a closer look at how the first three hairstyles are created with your own hands.
Classic bun or bun
To create it you will need:
Gel or foam.
Maximum hold varnish.
Wide tooth comb.
Strong rubber band.
Plain bobby pins and hairpins.
Hairpins or other ornaments, if permitted in competition.
1. Spread gel or foam on clean strands.
2. Carefully comb the curls.
3. We collect them in the tail and fix with an elastic band. We comb the hair evenly so that there are no strands and roosters that have fallen out.
4. We make a tight tourniquet out of the tail, during this process we wrap it around the elastic band at the base.
5. Fasten the bun with studs.
6. Hide the tip of the resulting tourniquet inside the hairstyle and carefully fix it with invisibility.
7. Fix the styling with varnish.
8. Use jewelry whenever possible, such as brooches, hairpins or flowers.
Shell
To create this hairstyle you will need:
Wide tooth comb.
Plain bobby pins and hairpins.
Hair gel or foam.
Maximum hold varnish.
Step by step instructions:
1. Spread foam or gel over clean curls.
2. Dry them with a hair dryer.
3. Style the hair strictly on one side.
4. We fix them with invisibility for further convenience.
5. We create a tail from a lock and fix it with an elastic band.
6. Twist it into a tight rope.
7. Wrap the tail in a shell, and then fix it with hairpins.
8. Hide the remaining tip inside the hairstyle.
9. We fix the finished shell with varnish and decorate it with rhinestones if possible.
Bun with flagella
Kazakh mathematician explains complex problems and examples on TikTok
Daniyar Sengirbay is a regular math teacher who is gaining popularity on TikTok. He has 109 followersthousands of people.
If earlier it seemed that mathematics is an incredibly complex and sometimes boring science, now there are people who break this stereotype. Modern math teachers have mastered the social network TikTok and create educational, interesting and easy-to-understand videos for children.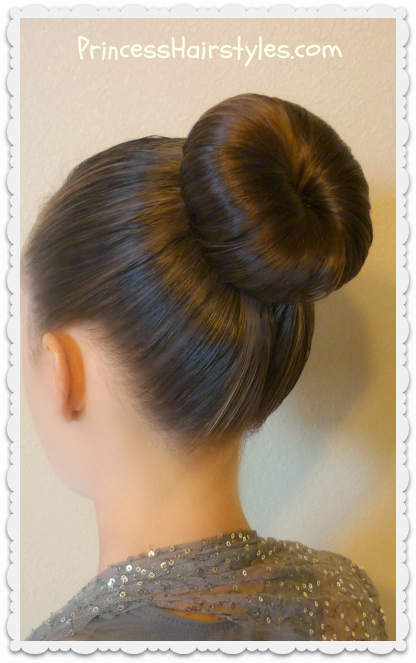 Educational content on the entertainment platform is gaining momentum. And with one of the teachers who broke into the platform of teenagers, the correspondent of BaigeNews.kz talked.
TikTok appeared in Daniyar Sengerbay's life two years ago, during a pandemic. One of his students inspired me to create a page and start making videos.
"I used to think TikTok was all about dancing. One of my students showed me that there are teachers who post cool videos that seem to be about studying, but interesting ones. And then it dawned on me: "Eureka! I can do that too. And just tried to make a video. I received unexpectedly many positive responses that motivated me to do more," shared the math teacher.
@aks.dani dreaming is not harmful 😉) #math teacher #jojo ♬ son original - ♠️𝕭𝖆𝖓𝖌𝖙𝖆𝖓🖤₣ØⱤ♣️𝖒𝖊 who were looking for him.
"A boy once wrote to me that he was preparing for an exam for entering the university using my videos and entered for a grant. I was shocked that by making such small and fast videos, I really help someone. It was a very nice review, because I shoot the most common and basic examples, not something very complicated. And even this is useful and helps to understand science. It was from that moment that I realized that I would be creating training videos, "says Daniyar.
TikTok is becoming a platform where children not only watch entertaining videos, but also memorize difficult terms and tasks from the school curriculum in a fun format. Is a symbiosis possible between traditional classes at school and educational videos on social networks, Daniyar Sengerbay told us.
"The TikTok platform itself can really become a full-fledged additional source of knowledge, in addition to school lessons. It's like additional vitamins that are taken with the main food. The ideal symbiosis is when the basic knowledge is still received at school, and TikTok can be a great addition to understanding. Now, in general, there is more educational content and teachers who shoot subject videos on history, chemistry, and mathematics," says teacher
Daniyar's videos are watched not only by high school students, but also by their parents, and even grandparents.
"You need to know your audience. Understand who it is and who you are shooting for. This is on the one hand. On the other hand, I started shooting for students in grades 8, 9, 10, and now I see that even adults are watching and commenting on me - conditionally grandparents of my original target audience, "says Daniyar.
@aks.dani ♬ original sound - mitch
Daniyar's experience may be useful to other teachers who may have thought about trying themselves on the TikTok platform, but did not dare. It was for them that Daniyar shared useful tips on how to start maintaining your page if you are a teacher.
"TikTok is truly a youth platform. The generation of the 90s and zeros likes Instagram, but after the zeros, children prefer to sit on TikTok. Accordingly, the audience itself dictates trends. But we can also go there and dilute the music and dance content, "he says.
First piece of advice: done better than perfect
According to my interlocutor, the main thing is to start. Many are afraid of doing something wrong, and this prevents them from starting to maintain accounts and shoot videos.
"I got an idea, just do it. If you leave the idea for later, then it's wasted. For example, I walk in the fresh air, and creative ideas come - I just do it. It is not necessary to make something super new and something that no one else has. Sometimes it's enough just to take a ready-made video scheme, change it for yourself and you're done. You should not try to make everything perfect, "he said.
Second tip: Consistency
It is important to release videos with a certain frequency, because TikTok is a platform where trending or hype videos live one day.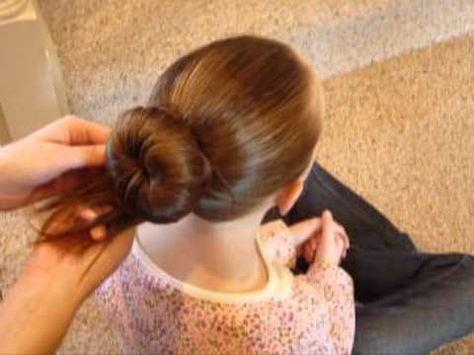 And being always on the wave is not so easy. System publications and the introduction of an account will help not only retain your audience, but also attract new subscribers.
Third tip: Write down video ideas
"I have often had an idea for a new video come to me when I was walking on the street and upon returning home I forgot the idea. Therefore, it is very important to write down your ideas in notes, or carry a small notebook with you. A momentary thought can be the basis for good content. Now I myself write down ideas in my phone notes and then write a content plan for the week, for example, in order to understand how many videos and which ones I will need to shoot, "Daniyar shares.
Fourth tip: music
"Music is extremely important on TikTok because it helps make videos trend. You need to follow fashionable sounds, keep them for yourself in order to stay on the wave and in the feed.