How to lose weight in a week by dancing
5 forms of dance that will help you lose weight
Dance is said to be as old as time itself. It is art. It has thrived and advanced elaborately over the millennia. Usually used to express oneself, dance is now being popularized as a weight loss routine. If you want to lose weight and have fun, dancing is the answer. Usually, an average human should have a 30-minute long physical exercise session- at the minimum. Dancing is a cardio exercise, therefore making it ideal for weight loss, the same as jogging.
Many celebrities use this as a form of workout. If they have to perform somewhere, they even skip their daily gym, knowing they are covered because they dance it out!
Dancing moves your entire body, making it fit and flexible. Plus, it makes you feel good. There are several dance forms, and each one takes a different toll on your body- for each routine, the calorie burn is different. 
Table of contents
Dance forms
Where you can find them
Things to know
Start your dancing journey
Steps to dancing at home
Common questions asked by beginners
Summary
Dance forms
Listed below are the most popular dance forms used as an exercise by people around the world
1.
Zumba
Suggested time: 1 hour
It is a mixed dance of salsa and merengue, which focuses on the entire body. 
2. Hip Hop
Suggested time: 1 hour.
A very intensive routine that focuses on the hips and waist. 
3. Belly Dance
Suggested time: 30 minutes.
An Exotic dance form, which focuses on the hips, back, buttocks and abs. 
4. Freestyle
Suggested time: 30 minutes.
Move free. Do not worry about the exact dance steps or body movements. Set your own pace.
5. Pole Dance
Suggested time: 1 hour.
Pole dancing is a form of dance that is effective in toning muscles and shaping your body. However, this dance form is considered to be a bit difficult to master.
Where you can find them
There are a lot of dance classes being offered for kids and adults. Several gyms offer aerobics and Zumba classes. If you're uncomfortable dancing in public, you can download an app for dance workouts, or watch videos that help you learn and train.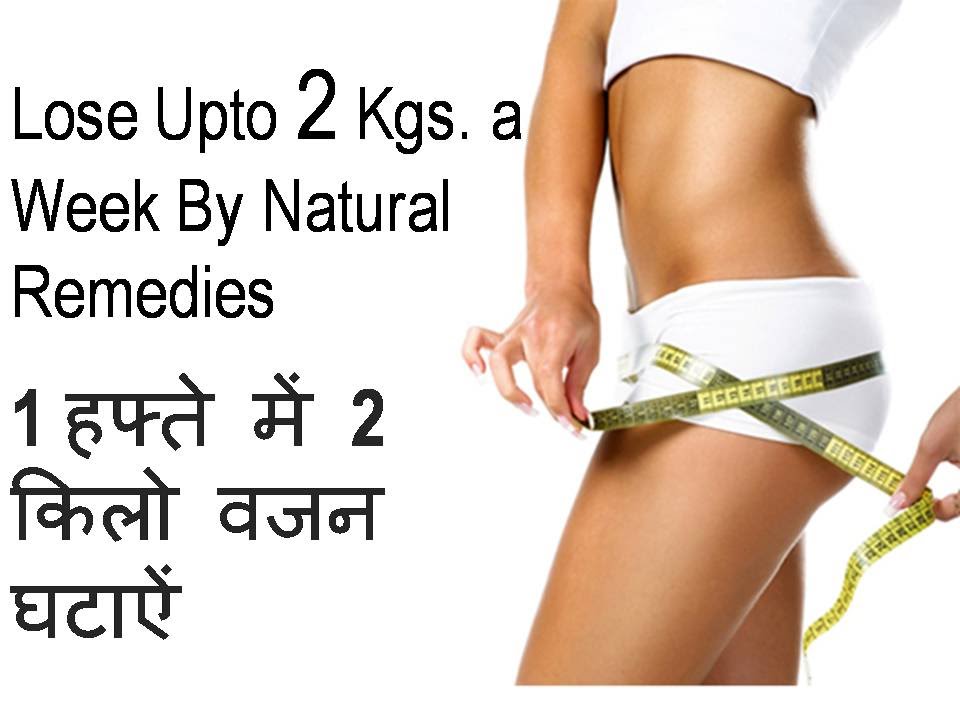 Things to know
Dance as a weight-loss medium is a great idea. But before you get into it, make sure you know everything about it. Intensity level of dance forms depend on the routine you choose. Fast-moving dance styles are more intense than slower dances. Most dance routines use your whole body and will challenge your brain as you learn the choreography and form and learn to keep up.
Most common marked areas in your body while dancing:
Core
Core muscles are the deepest muscles of your body. Depending on the type of dance chosen, some of the steps and moves will employ the core muscles.
Arms
Even though most dances focus on your lower body, you're also moving your arms to the beat.
Legs
The dance routine will have you making moves that work your lower body, including your thigh muscles and hamstrings.
Buttocks
Hip hop, belly dancing and ballet, among others, include moves that engage the buttocks.
Back
Dance uses your core muscles, including those in your back.
Also helps improve:
Flexibility
Most of the dance workouts include moves that improve your flexibility.
Raises heart rate
Dancing raises your heart rate, improves your breathing. The more upbeat the dancing style, the better it is for your heart.
Strength
Even though you aren't lifting weights, you are lifting yourself up- bodyweight counts, that helps in building muscle strength.
Start your dancing journey
1. Set a goal. Know your goal. Remember your goal.
Choose the dance form. Choose something you love doing so you'll be less likely to drop out. Set a time limit. Know your comfort zone- it's okay to push your boundaries a bit, but not too much. Step up your game steadily for more and positive progress.
2. Tag along someone OR tag someone along
When you're with someone, you either motivate them or they motivate you.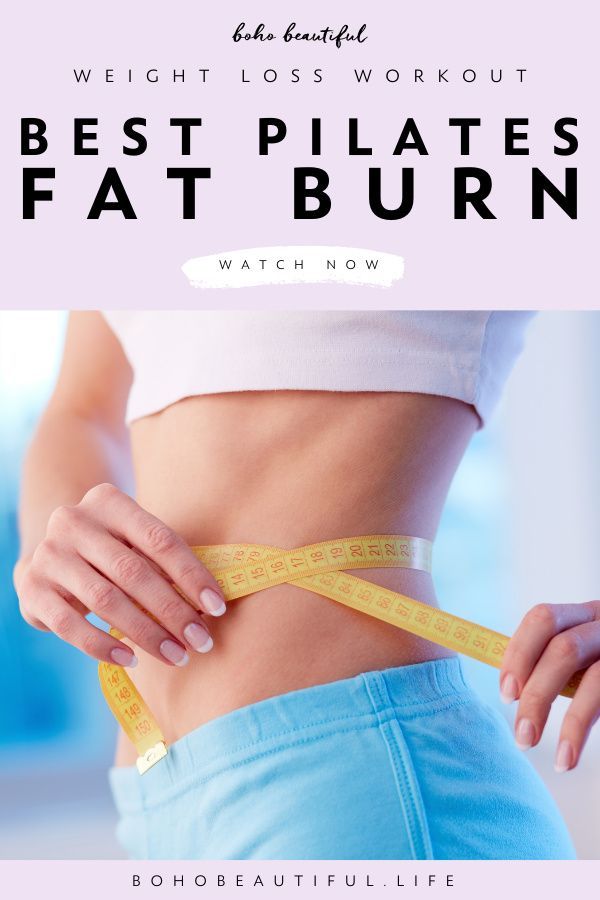 If you think you'll end up quitting midway, have someone with you who'll get you back on track.
3. Dress proper
You move your entire body in dance. Wear the right shoes, so your feet don't get hurt. And wear clothes that are not too tight nor too lose- comfortable. Women, especially, need to make sure they are in the right outfit that holds and protects their breasts from bobbing too much.
4. Warm-up
Stretch and loosen up before you start dancing, just like you would for any other workout. Warming up makes sure your muscles are ready for the routine. If you don't, you might pull a muscle and get hurt.

Steps to dancing at home
Many aren't all that comfortable dancing in public spaces, even a studio. Learning to dance at home is really great. You can work at your own pace. No matter what, it is important to make sure that you are dancing safely and not pushing your body too hard. If you want to do it at home, here are some tips that will help you out.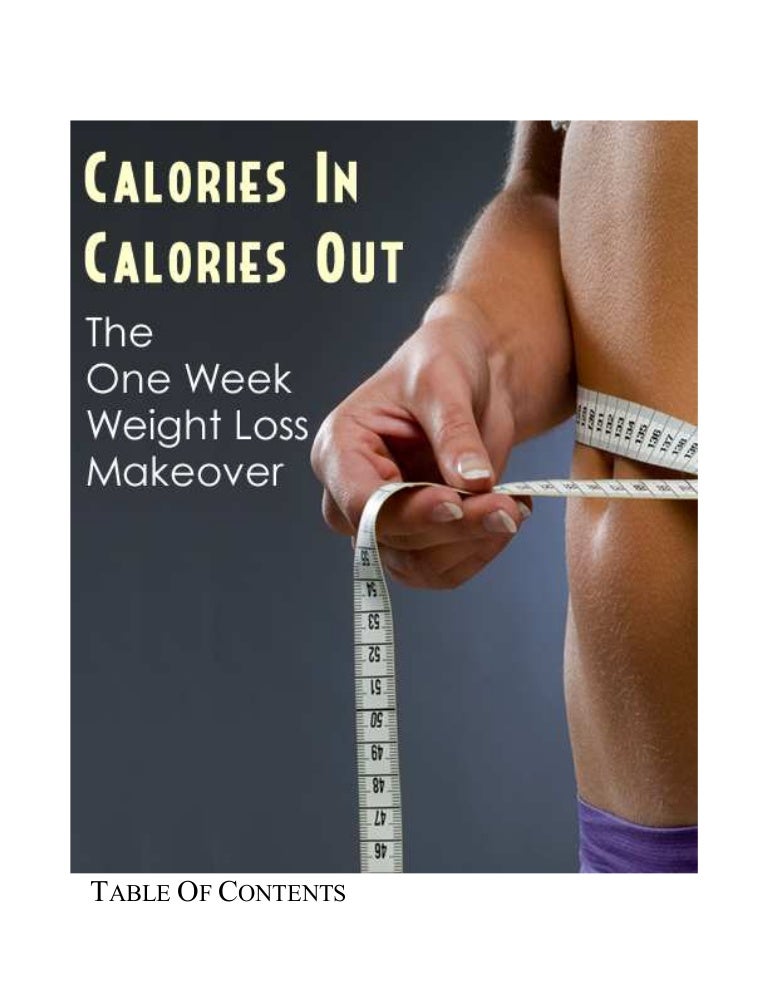 Follow these steps and dancing at home will be a breeze!
1. Pick a style
Browse through the various styles- look at videos online, watch dancers perform or read articles and books, and pick one that suits you. Explore as many different dance styles as you can before fixing on one.
2. Set your space
Clear a large area in your house so you can move freely without hitting furniture in the middle of your steps. Cramped space will cramp your style. Set your video in a place where you can see it without disrupting your routine too much.
3. Master the basics
Before you go full-on into the dance, learn the basic moves. For hip hop, practice the basic step touch move. For ballet, learn the five positions. Spin a partner around for ballroom dancing. Whatever it is, take it nice and slow. Do not over pace yourself.
4. Learn the routine
You will probably have to watch the video you chose multiple times and practice before you get the hang of it.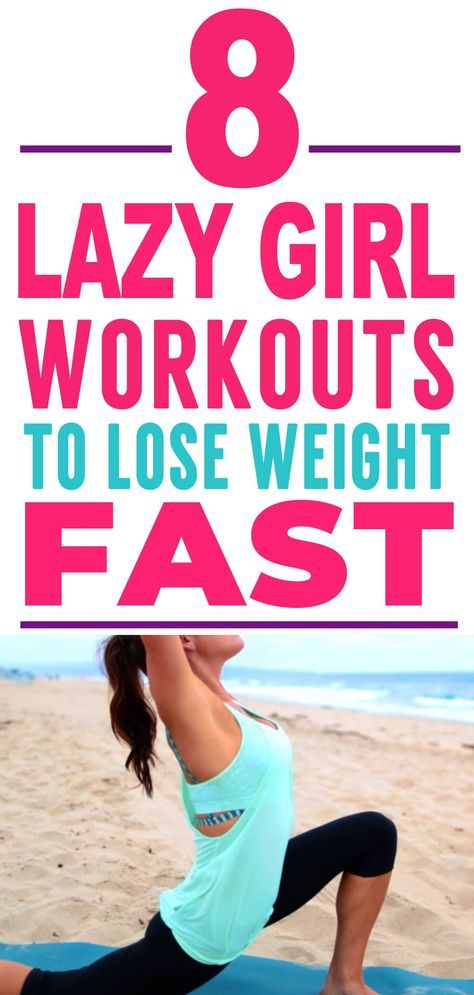 Once you do, the steps will flow. Dance in front of a mirror to see how you're doing and how you can improve.
5. Get in the groove
Make sure to warm up before you dance. Move your arms and legs to the beat. The more you dance, the more at ease you will be. Maybe one day you'll be confident enough to go dancing with your family or friends! 
6. Keep up the routine
Do not do it for a couple of days and give up. If you're too tired, reduce the time and take breaks in between. If your plan is a one-hour routine, take a break every 20 minutes. 
7. Eat Healthy
Last but not least, make sure your diet goes well with your routine. Your body exerts a lot during the dance, so have a balanced diet to compliment that. You sweat a lot, so drink plenty of water. Keep yourself hydrated.
Frequently Asked Questions (FAQs)Can you start if you've never danced?
Yes. There are dance classes and videos for beginners.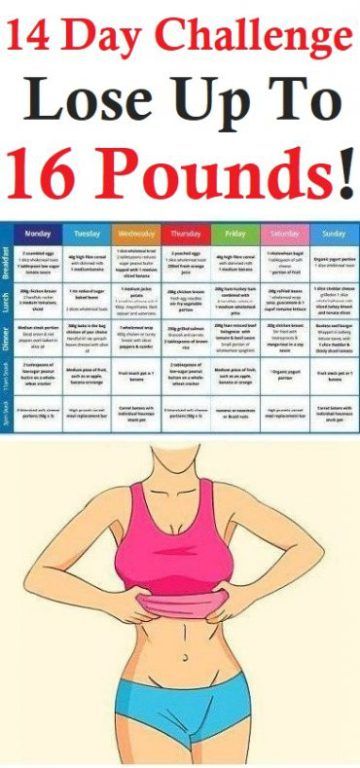 If you're just starting out, give yourself time and have the patience to learn the moves. It won't happen overnight, but it will happen if you keep at it.
Should it be done indoors or outdoors?
Most dance classes are taught in studios. If you have some empty space at home, where you can sweat it out a bit, go for it!
Do I need to get something specific for my dance workout?
Sometimes. Not usually. Some classes will require specific shoes- like ballet; for others like hip hop, all you need are sneakers. You will obviously need a pole for pole dancing.
Can I dance if I have a health condition?
If you have any medical conditions like diabetes or high blood pressure, take note on how you feel before, during, and after dancing. If it is stressing you out too much, consult your doctor once. If you have an injury, let it heal before you start dancing. 
Summary
Depending on the style of dance you choose, you can improve your heart, joints, overall strength, balance and coordination, and a sense of well-being.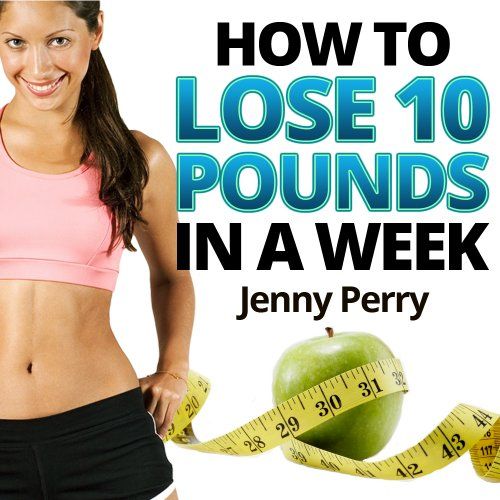 If you can't afford classes, try a dance workout DVD or follow an online video at home. Happy Dancing!

Tags: belly dancingcore strengthDancedance to lose weightDancing for weight lossflexibiltyhip-hopzumba
10 Simple Dances To Help You Lose Weight Easily
There are many sermons, medicines, exercises, and diet suggestions for weight loss. However, if following any of these doesn't seem to work, why not do it in a more fun and flexible way? Have you ever given a thought to pursuing dance for weight loss? Just any form of dance that makes your heart groove and your body move should suffice.
As a form of art and as a medium of expression, dance has now evolved into many mixed formats and styles. While there's freestyle and hip hop, there's salsa and Zumba too that help your heart beat faster, and your body break into a sweat in a more fun and enjoyable way. Just letting your body dance to the tune of your favorite music lost in the present moment can do wonders for your health.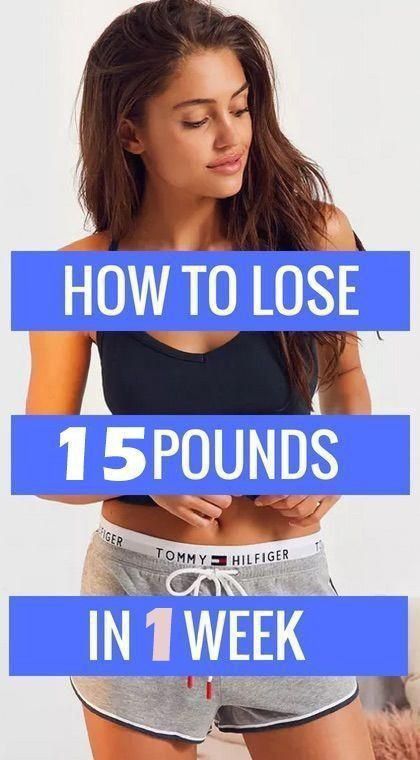 As per a survey published by The American Council Of Exercise, fitness experts and health specialists unanimously believe that dance has evolved into a form of exercise. An hour of dancing burns as many calories as swimming or bike-riding. Also, regular dancing has been shown to help reduce your serum cholesterol levels and high blood pressure. Keep reading to learn more about the benefits of dance for weight loss.
In This Article
Different Dance Forms to Lose Weight
Dance workouts are becoming increasingly popular these days. There are many forms of dance that can help in reducing weight. It is a fantastic form of exercise and is effective in burning calories. Regular exercise might become boring and monotonous and hence dancing appears as a pleasing and fun option. However, you have to choose the right type of dance depending upon your body structure, strength and stamina. Some dance forms are more strenuous than others and you have to be careful in choosing the right one to get maximum results.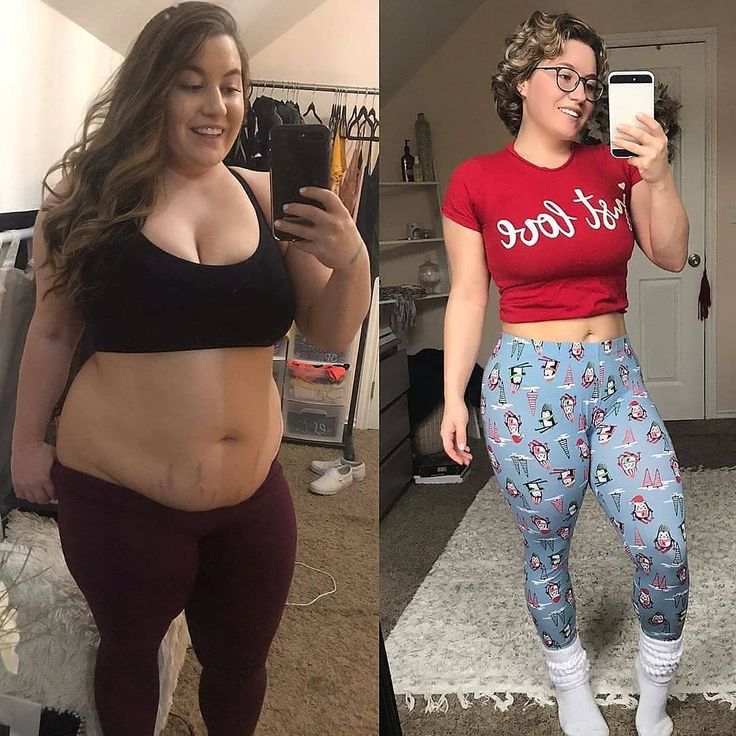 1. Freestyle
Image: Shutterstock
This dance form enables you to move freely without bothering about the dance steps or body movements. This is the easiest of all dance forms and can be practiced by all age groups. Apart from causing weight loss, it also makes your body more flexible. This dance form can be performed on any type of loud music and you can increase your pace by dancing anyway you like. The beats should be fast to boost up your energy levels and tease you to dance non-stop. This dance should be practiced every day for 30 minutes to lose weight. You can dance alone or with a group who loves thumping, fast paced music. It will be a fantastic experience to enjoy this dance form in a group.
Related: 10 Amazing Benefits Of Flutter Kicks For Your Body
2. Hip Hop
Image: Shutterstock
Hip hop is an urban, street form of dance that is most popular in nightclubs. The quick succession of movements involved in this dance exercises the entire body.

It is a high energy workout that is good for both beginners and veterans. It has been given this name because of the fact that it takes place in the hips and waist and thus helps to firm and tone your abs. Dancing while watching a video or at a club for an hour will enable you to burn around 250 calories.
3. Hip Hop Abs
Image: Shutterstock
This dance form strictly uses dance moves to shape and tone your abs so there is no need to lie on the floor and do crunches. This involves isolation exercises in combination with an intense cardio workout to enable you to lose fat and build a strong six pack. Women have greater advantage to cut down those extra pounds in abs and look pretty. Hip hop abs should be completed in 2 to 3 days a week.
Related: 15 Best Remedies To Lose Weight Naturally In 2 Weeks
4. Cabaret/Belly Dancing
Image: Shutterstock
This is an exotic art form which helps tone problem areas like hips, back and abs. Also known as "raks sharki", this form involves slow and controlled isometric movements that help to maintain flexibility and improve circulation.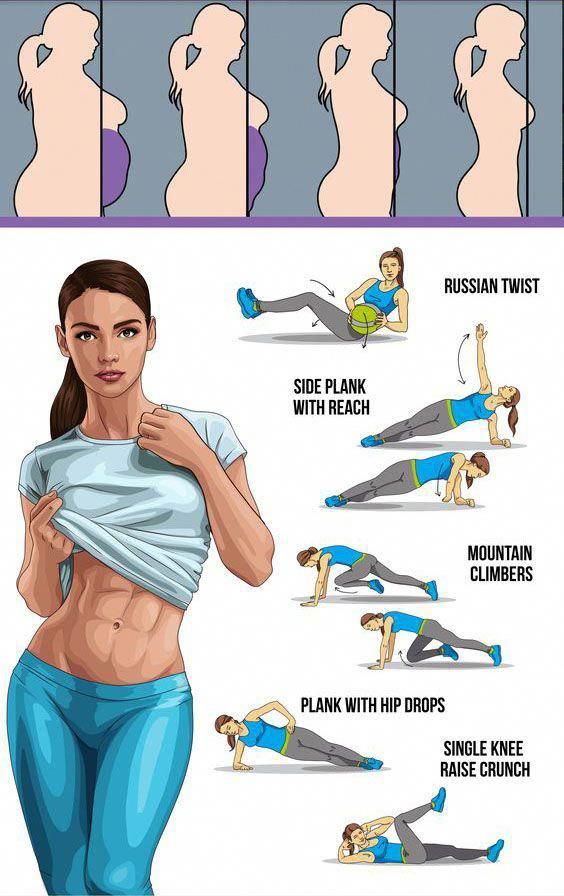 Shaking the belly or lower body burns calories and helps shape up your buttocks. In addition, it also burns thigh and abdominal fat. By strengthening muscles and improving posture, it prevents back pain that is often an obstacle to exercising. Because it is a low impact dance form, it is less stressful to the bones of the feet than other exercises and thus improves bone density. An hour of belly dancing can burn up to 300 calories. Though it is not an aerobic exercise it can form part of a training regimen. This can be practiced by watching videos or joining special dance classes offered by gyms and dance studios. Cabaret increases the flexibility and fitness of your body.
5. Salsa
cc licensed ( BY ) flickr photo shared by iangbl
This intricate and exhilarating Latin American dance form has recently gained immense popularity in night clubs and dance studios. It has drawn inspiration from the dance styles of combia, bomba and merengue music among others. Salsa basically consists of a pattern of six steps danced over eight counts of music along with several turns and is danced side to side.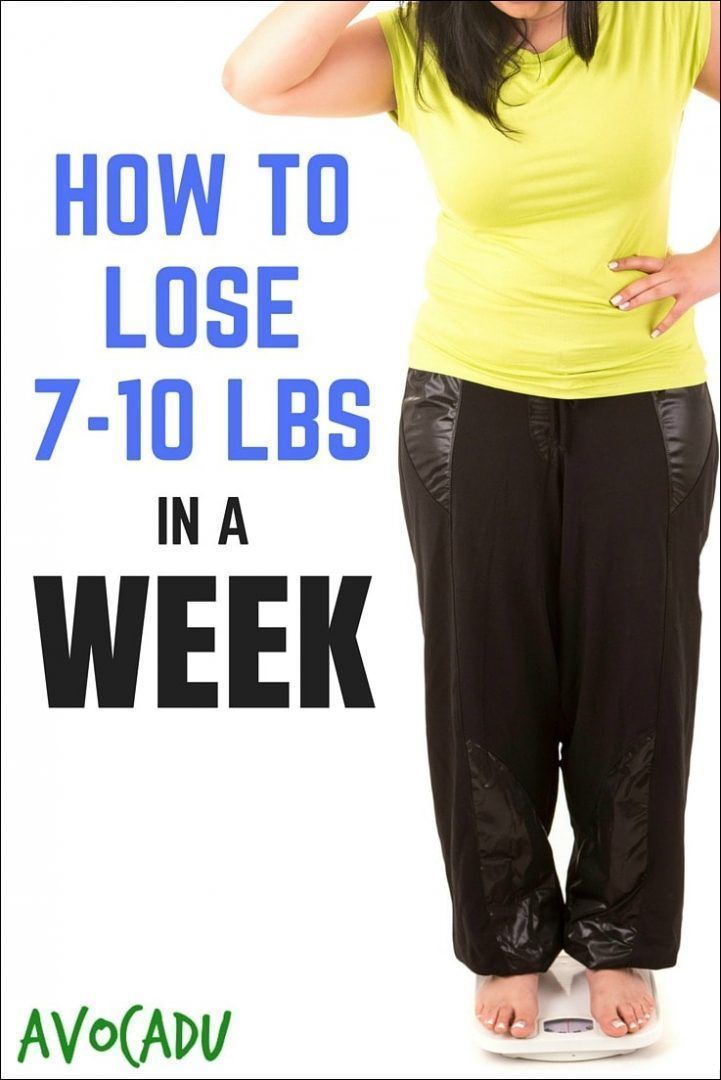 An hour of salsa dance steps causes you to burn an impressive 300-400 calories. Hence, it is a good choice for a weight loss program.
Related: How To Lose Weight Fast At Home In 10 Days (With Expert Tips)
6. Zumba
Image: Shutterstock
Zumba incorporates salsa, rumba, merengue, and hip hop moves to cause movement thus giving you a cardio workout. Zumba classes are offered by many chain gyms across the country and aim to make people enjoy while working out simultaneously. No partner is needed for this type of dance. Most of the steps are easy and isolate your arms, abs, and legs for strengthening. This aerobic workout is great for overall fitness. You are bound to enjoy the results as you enjoy the dance. This is one of the most demanding dance styles all over the world for its convenience in style and output. Zumba classes are also offered on DVD. For best results, Zumba workout should be done at least 2 to 3 days a week.
7. Jazzercise
Image: Shutterstock
Founded in 1969, it is one of the oldest dance forms, which basically combines jazz dance and strength training to tone muscles and burn calories simultaneously.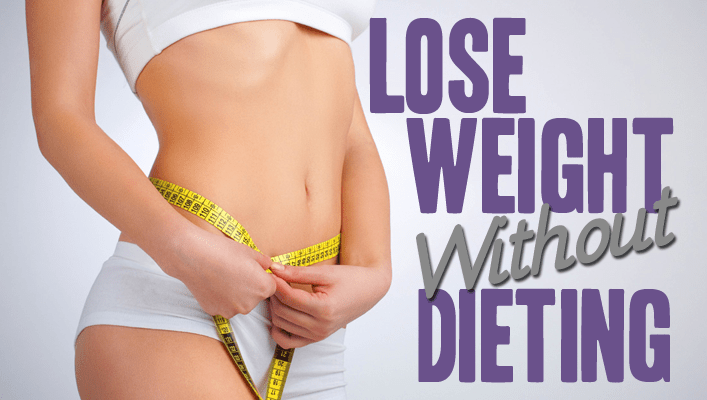 It builds muscles during the workout through the use of barbells and dumbbells. Apart from these, it involves some classic Pilates and yoga movements which lengthen muscles while cardio boxing moves give an aerobic workout. According to the Jazzercise website, this workout enables you to burn up to 500 calories in an hour. It should be done 2 to 3 times a week to lose weight effectively.
8. Ballet
Image: Shutterstock
Ballet is often viewed as a slow-moving and low impact dance form but it plays a great role in shaping your body. In fact, this dance forms demands a lot of flexibility and it actually requires strength and precision to perform most ballet positions and movements. The slow pace and posture required in ballet is very much similar to Pilates. The slow and controlled movements help to build long and lean muscles. Some ballet movements are comparable to certain gym exercises. The movements cause the stretching and lengthening of the muscles, thus providing you a full body workout.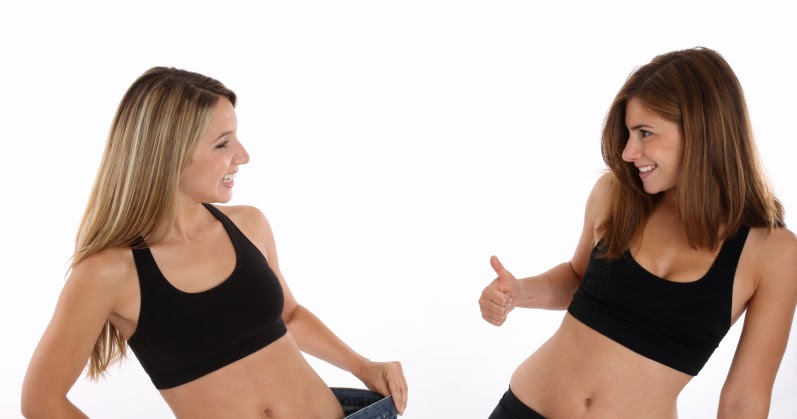 Concentration will increase the flexibility of your body parts and help burn fat deposits that make you look fat.
9. Pole Dancing
cc licensed ( BY ) flickr photo shared by _dChris
This dance form might not appear effective to most of us. But you will be surprised to know that climbing and rotating on a pole increases your flexibility and also helps you burn down some calories. A pole dance of 30 minutes is equivalent to 20 minutes in a gym. You can try pole dancing to lose weight, tone your muscles and shape your body.
10. African Dance
Image: Shutterstock
It is a fun dance form that generally involves a combination of contemporary and traditional African dance forms and is extremely aerobic. It introduces some great music and culture and is suitable for beginners as well as experienced dancers.
How Dancing Results In Weight Loss
1. Lose Weight At A Dance Studio
It is a common misconception that dance classes are for kids but if you switch on your television and surf through the channels you are bound to come across dance reality shows featuring adults, some of them even mothers and fathers to teenagers.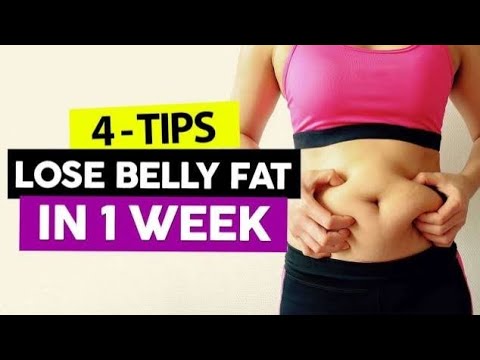 It is obvious that you are going to find dance studios in your city geared towards adults considering these fabulous dancers on television are learning their moves somewhere. Take up dance lessons and lose some weight as dance like aerobics utilizes all parts of the body to give you a complete workout. A simple jazz or hip hop routine could effectively burn around 300 calories and simultaneously workout all your muscle groups. The best thing about taking up dance classes are you don't need to be able to dance, in fact, you are paying an expert to effectively teach you.
2. Ideal Dance Routines For Weight Loss
Unfortunately, Indian classical dance has little to offer in terms of weight loss, focused mainly on hand and leg movements and facial expressions, you are bound to be disappointed if you are looking for weight loss. Effective dance routines for weight loss are mainly ballroom dance like Tango, Jazz, Cha-cha and Pasa Doble or street dance forms like salsa and hip hop.
 These high energy dance routines can be compared to an intense workout at the gym and often yield the same results. Ballroom dance being a weight-bearing activity effectively burns calories, improves bone density and works all muscles in the body.
3. Dance For Weight Loss At Home
For many of us the idea of dancing in a group would be embarrassing simply because we haven't done it before. So if you are pathologically shy and blush red at the idea of dancing in groups, there's no need to give up on dance to lose weight. Simply lock yourself into your room, put on your favorite dance tracks and move to the beats.
Dance Vs Other Weight Loss Methods
Common weight loss solutions are working out at the gym, weight loss diets, weight loss supplements and pills. Dance effectively beats all these other weight loss methods. For those of us who are easily bored or not athletically inclined, working out at the gym can be a time consuming and hard task. In comparison to working out at the gym, dance can be fun even as you listen to upbeat music and move your body.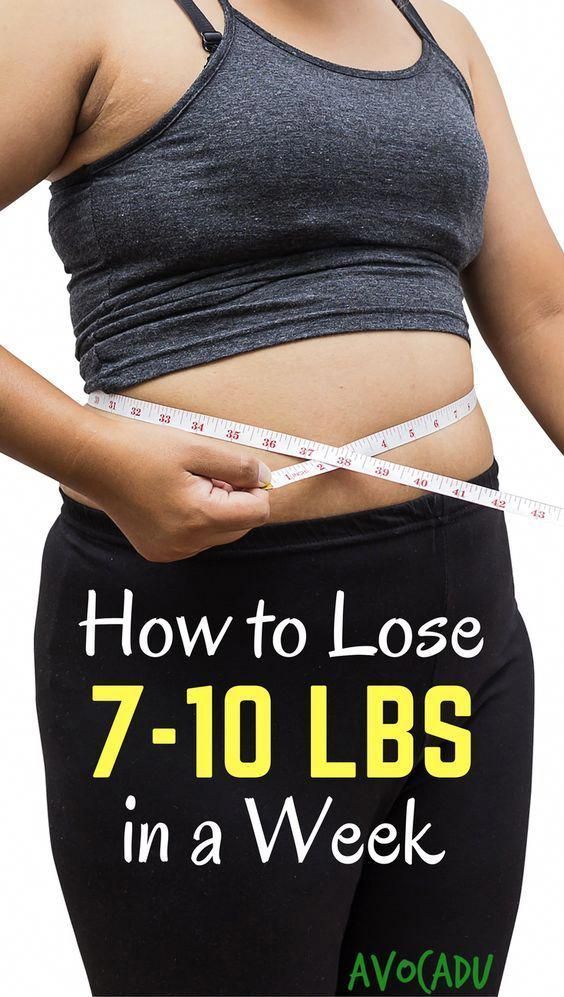 Weight loss diets, in most cases, unfortunately mean starving your body and can result in weakness, headaches and the constant feeling of hunger where as with dance you simply burn off the calories you consume. Weight loss supplements and pills come with their share of adverse side effects whereas with dance the only side effects are the positivity it infuses into your daily life.
While you might be keen on jumping on the fad diet for weight loss bandwagon or incorporating multiple reps of cardio in your workout routine, how about giving dance for weight loss a try? Zumba, hip hop, or freestyle, just grooving to your favorite beats for a few minutes every day can make a visible difference eventually. Dancing helps move your body, tone and stretch your muscles, makes you more flexible, and shed that excess flab all while having fun. Wearing comfortable clothes and the right shoes would help you make the most of it. So next time, you don't seem like hitting the gym, dance like no one's watching till you break a sweat!
Frequently Asked Questions
Is Zumba better than running?
No.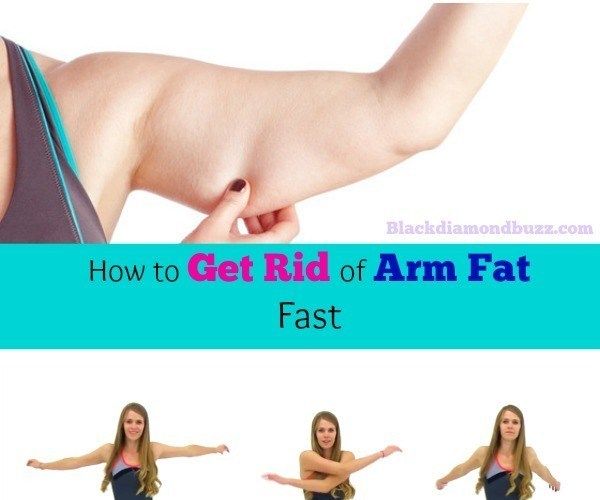 According to anecdotal evidence, a person weighing about 160 pounds loses about 600 calories after running an hour at 5 mph, while you lose about 400 calories after an hour of Zumba class.
Which dance is best for weight loss?
Intense high-energy dances such as Zumba, salsa, or belly dancing can be ideal for losing weight.
Is dancing better than walking?
Yes. According to anecdotal records, a person weighing about 155 pounds loses about 230 calories after dancing for half an hour, while you lose about 150 calories after walking at 3.5 mph.
The following two tabs change content below.
A jack of many trades and a master of some, Shirin is a writer, a fashion designer, and a chef... more
Rakesh Rathod is a certified fitness trainer and yoga instructor with more than 20 years of experience in the fitness... more
Is it possible to lose weight with the help of dancing - an excellent means for losing weight
Contents
Getting rid of extra pounds is one of the tasks that many girls set themselves when they enroll in a dance studio, while most of us associate weight loss with grueling workouts in the gym, rather than with exciting activities on the floor.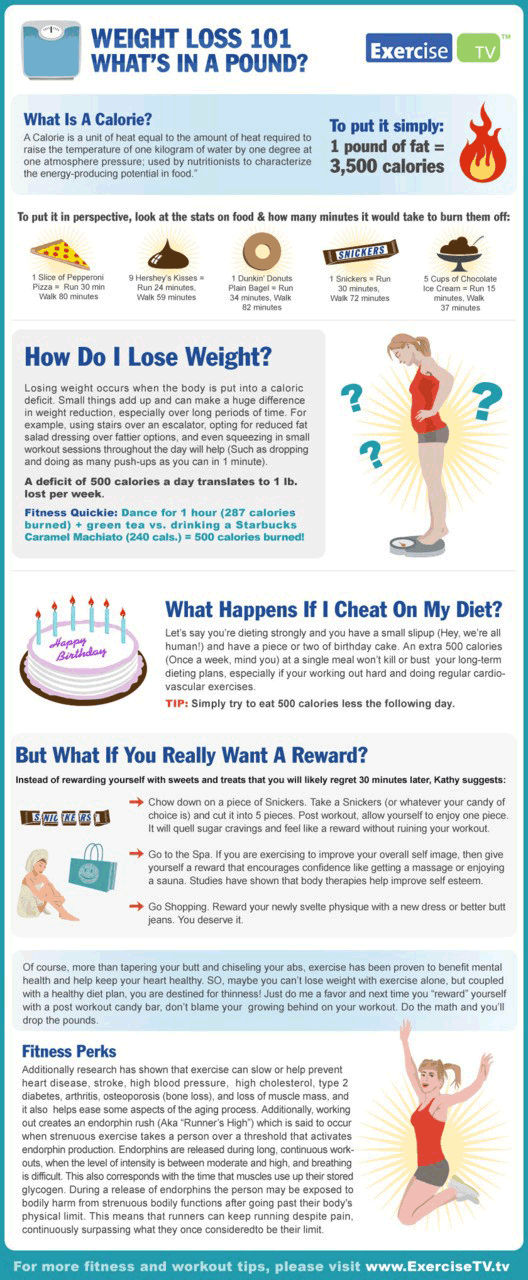 So can you lose weight with dancing? Let's jump ahead and answer right away: yes, but only with an integrated approach and the support of a qualified trainer-teacher. You can easily find a real professional who will help both with motivation and with the tactics of burning excess in our club.
How to lose weight by dancing
There is no secret here: our body gets rid of stored fat stores when it expends more energy than it consumes. Therefore, we can do this in two ways: increase the load or create an energy deficit (that is, reduce the number of calories consumed). And if you do both, it's a combo! The body itself will not notice how it begins to lose excess. At the same time, dancing as an effective physical activity and a method of losing weight is best suited: here is the music that cheers you up and makes your heart beat faster, and your favorite hobby, and the motivation to be more successful in your dance group. Yes, the mere fact that, having signed up for a dance, you have to leave the house once again to come to class, it will help to burn calories.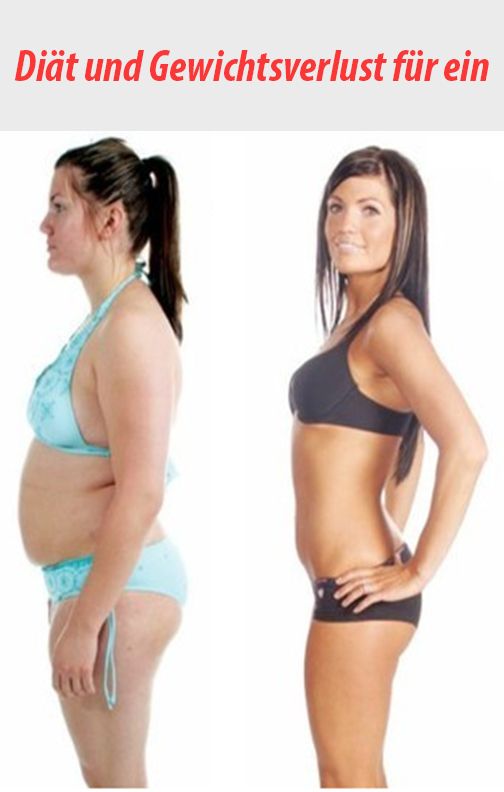 Sign up for a trial lesson
How it works
Here's what will happen in your body while you move on the floor: first of all, metabolism is activated. The body will burn calories intensely for several hours after a workout. During this period, it is advisable to drink more fluids, but do not take heavy meals, so as not to interfere with the "magic" process of losing weight. With regular dancing, the lymphatic system normalizes its work, and this is getting rid of all kinds of edema and the ill-fated cellulite. The result will not be long in coming: the skin will tighten, the muscles will tone up, and the silhouette will become clearer and, of course, more feminine. In addition, dancing is a great exercise for the heart, and if you used to suffer from shortness of breath, it will pass soon after regular training.
Here are some more pleasant "bonuses" from dancing:
You lose weight in a pleasant company, supporting each other and not being left alone with your "extra" kilograms;
Many dance exercises work those muscles that are difficult to "touch" even in the gym;
In any case, you get a strengthened muscular corset, which means an even posture, a toned stomach and tight hips;
Unlike many other sports, there are practically no contraindications for dancing, and even if you have health problems, you can choose the right direction;
Dancing is the optimal combination of strength and cardio workouts, which is considered the most suitable for the fat burning process, and due to the alternation of periods of tension and relaxation, your workouts will come closer to the intervals that are now so popular in gyms.
In addition, if you came to a special studio, it means that you are not indifferent to classes, and these are increased chances that you will not give up training and losing weight halfway, but continue to dance even when the desired result is achieved.
Experts even identify five areas that are the best helpers for those who want to lose weight:
Strip plastic and pole-dance include both power and aerobic loads, as well as stretching and acrobatics. Naturally, all this forces the body to train in an enhanced mode. Weight loss guaranteed! It should be borne in mind that classes in this direction do not begin at all with an approach to the pole, but with the development of basic exercises that strengthen the muscles of the whole body. They say that even those parts of the body that I had not suspected before begin to work.
Reggaeton is a direction that requires good physical preparation and a trained body. Energetic dance replaces full-fledged cardio. Plus - increased load on the legs, hips and buttocks.
Belly dance. Great for those who want to tighten the muscles of the body and see the long-awaited press. In "shaking" the whole body is strengthened, and calories are burned due to energetic movements. In addition, belly dancing is believed to work the thighs and buttocks, toning them without boring squats and lunges. Worth a try!
Irish step - this trend has become one of the top leaders for weight loss, maybe unexpectedly, but quite justifiably: it is believed that such activities completely replace jogging in the park. The upper body in the Irish step is almost not involved, but the legs work out to the fullest.
Flamenco - provides the body with a uniform load. This direction trains all major muscle groups, toning them and correcting the feminine silhouette. Flamenco is a very energetic dance that will not let you get bored during class. And it is also very useful for the spine and, as a result, a beautiful posture.
All Latin dances and jazz modern also got into the top ideal for weight loss dance styles.
Do not expect from dancing that you will start to lose weight in some specific places. Belly dancing, for example, will not make you press "cubes", leaving your arms and legs as they were. Weight loss is a complex process, and the fat layer is burned throughout the body, and in problem areas - the slowest. But certain dance directions will be able to increase the physical load on specific parts of the body, where beautiful muscles will subsequently appear instead of "burnt" fat. Is this not a sporty fit figure?
How to speed up the process
Losing weight is not a quick process, but the first results can be seen after a few dance lessons. When you need to lose more than a couple of kilograms, you should think about proper nutrition, without which no fat burning is possible. The scheme is simple: we increase the load on the body and at the same time create a small calorie deficit.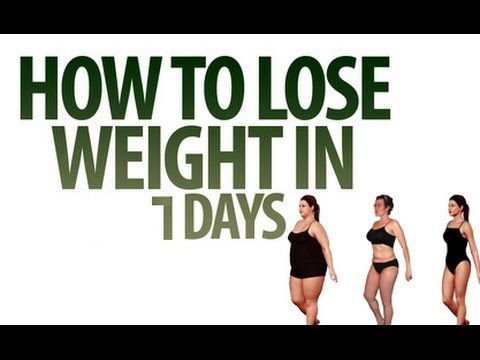 When the body realizes that it needs more energy, it will take it not from incoming food, but from its own reserves.
Proper nutrition is not a meager diet at all, but only frequent small meals, increased amounts of meat, cereals and fiber, and a minimum of pastries and sweets.
It is worth considering another aspect of any weight loss. Regardless of which dance direction you have chosen to correct your figure, comprehensive self-care from the inside and out will help speed up the process. Namely - the correct drinking regimen (at least one and a half liters of clean drinking water per day), massage for the skin, moisturizing masks and body wraps. It is difficult to achieve results alone in the process of losing weight, but as an addition to dancing and proper nutrition, care will play the role of an accelerator.
For a pleasant weight loss, a company of like-minded people and a qualified mentor, please contact us!
What dances help to lose weight?
Learn how to lose weight by dancing, provide scientific data and advice on exercise frequency and nutrition.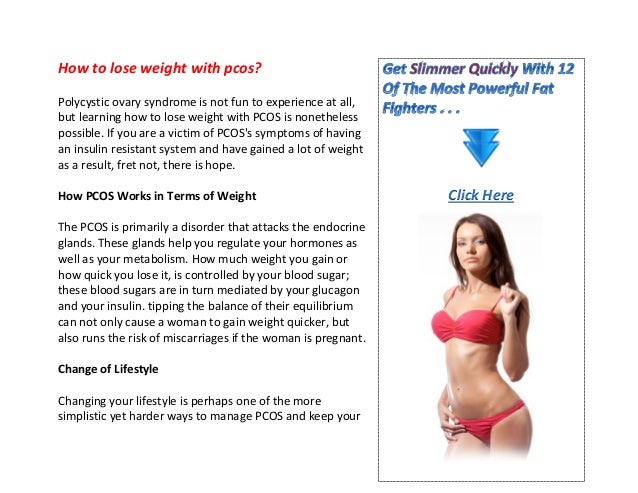 Petr Yastrebov
Tags:
Popular
weight loss
Dancing
Dance and lose weight!
Contents of the article
You can think of dancing as something you do in a club on a Friday night. But in fact, dancing is a great way to exercise, burn fat, calories, and lose weight. Men Today has already written about how beneficial dancing affects well-being. If you're looking to add a few new moves to your workout plan, read on to find out how dancing can help you lose weight.
How many calories can you burn dancing?
As with most types of exercise, faster and more energetic forms of dancing burn more calories than slower ones. For example, dancing hip-hop will expend more energy than waltzing. Here are some examples of how many calories you can burn in 30 minutes of dancing if you weigh 70 kilograms:
Ballroom dancing: 118 calories
Hip-hop: 207 calories
Salsa: 143 calories
Swing calories
The US Department of Health recommends that adults get at least 150 minutes of moderate-intensity exercise or 75 minutes of vigorous-intensity exercise each week.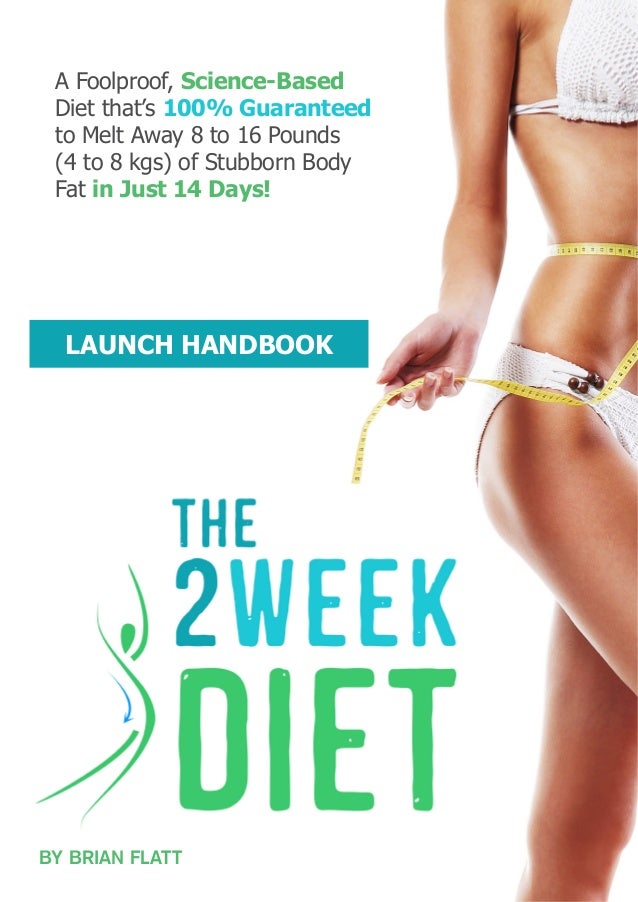 This is necessary for health benefits and weight loss.
So if dancing is your main form of exercise, the amount of time you spend doing it depends on how vigorously you do it. If you want to lose significant weight (lose 5 percent of your body weight or more), experts recommend at least 300 minutes of moderate-intensity exercise per week.
( Read also: How lack of sleep interferes with weight loss: 5 reasons to sleep more)
Dance options and weight loss0003
There are many different types of dance, all of which offer health benefits and potentially help you lose weight. Many gyms offer dance lessons, and online dance videos are available to help you figure out which form of dance is right for you. If you prefer free movement, you can simply turn on your favorite music in the living room and dance for 30 minutes or more. If your heart rate increases in the process, you burn calories.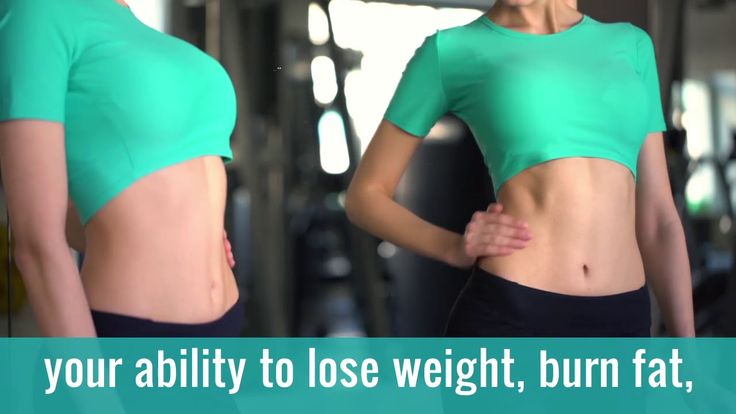 If you are interested in certain types of dance, here are some popular options for exercise and weight loss.
Zumba
Zumba is a dance fitness program with Latin American and other international music. It is based on interval training, where fast and slow movements alternate. These short bursts of high-intensity exercise will burn even more calories than just dancing at a steady pace. Many fitness clubs and community centers offer zumba classes suitable for all fitness levels. Numerous studies also speak about the benefits of dance. For an hour of training, you can burn 400-500 kcal.
youtube
Click and watch
Hip-hop
Hip-hop is a high-intensity, high-performance form of dance. It includes everything from breakdancing to modern dance moves. Some gyms may offer hip hop classes. Many dances in this style include repetitive movements, some of which are associated with a strong percussive load.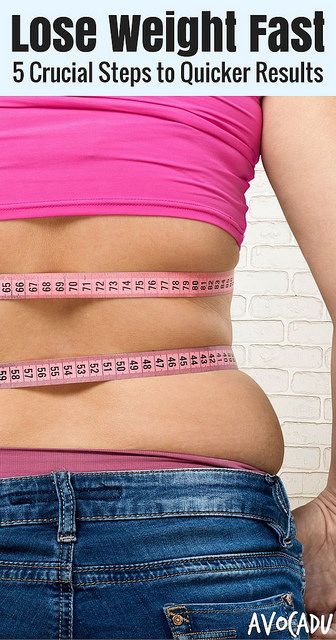 These movements can lead to injury if done incorrectly or if you don't take time to rest between sessions. For an hour of training, you can burn 400-450 kcal.
youtube
Click and watch
Ballroom dancing
Ballroom dancing includes partner dances such as waltz, foxtrot or tango. Although there are many competitions in ballroom dancing, it is a great workout for amateurs. Visit your local community center or dance studio in your neighborhood to see if there are ballroom dancing classes you can attend. Ballroom dancing is low-impact, so it's a great way to get some aerobics if you have joint problems. The effectiveness of ballroom dancing is also confirmed by research. For an hour of training, you can burn 300-400 kcal.
youtube
Click and watch
Belly dance
Many muscle groups work during this type of dance. Moreover, the abdominal muscles are the hardest.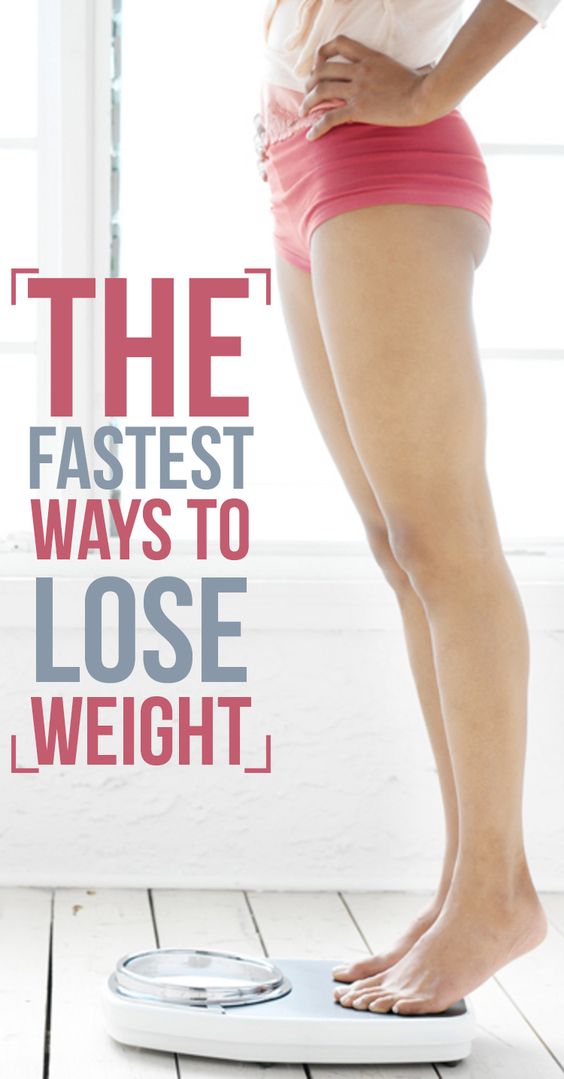 In addition, the muscles of the shoulder girdle and back are strengthened. At the same time, the load on the joints and ligaments during classes remains minimal. Belly dancing will help you lose weight and tighten your figure. For an hour of training, you can burn 350-400 kcal.
youtube
Click and watch
Pole dance
This type of dance will allow you not only to relax, but also to lose weight. Classes include all types of loads: power, aerobic, stretching, elements of acrobatics. Dancing for weight loss on a pole tightens all muscle groups. So, the muscles of the arms and shoulder girdle, the press and muscles of the back, legs and buttocks, as well as the calf muscles are actively working. Classes improve flexibility, stretching, transform posture and gait. For an hour of training, you can burn 450-450 kcal.
youtube
Click and watch
Flamenco
Passionate Spanish dance sets a very fast pace, so that the process of losing weight will not seem monotonous and boring to you.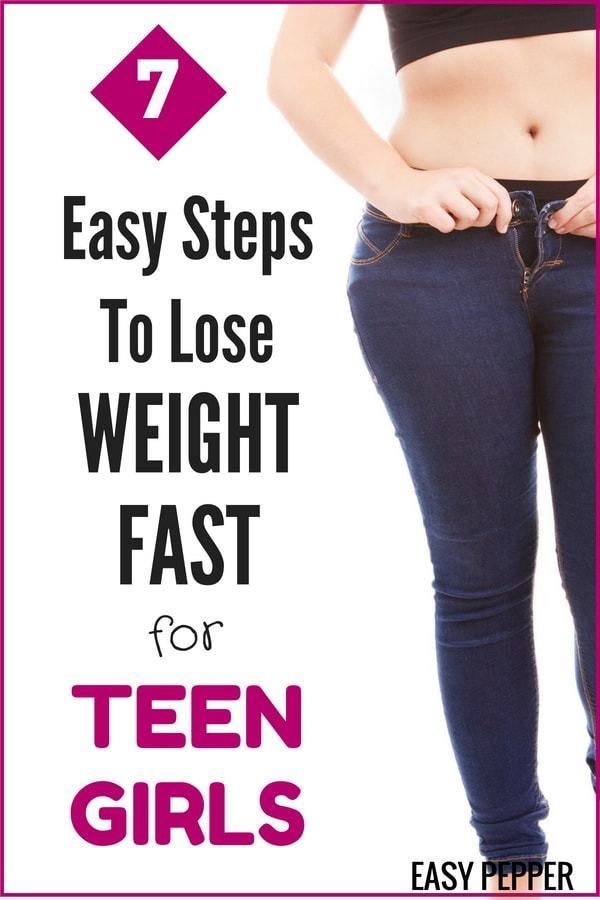 In order to master flamenco, you need to learn how to beat a fraction, keep your back straight and arch your hands. After several months of training, the hips and buttocks decrease in volume, and the calf muscles acquire a beautiful relief. Also, with the help of this dance, you can lose weight in the arms and neck. Other elements of flamenco, twists and turns, work out the muscles of the back. This will help you strengthen your spine. For an hour of training, you can burn 300-400 kcal.
youtube
Click and watch
We have prepared some tips to increase the effectiveness of dancing for weight loss. In particular, do not eat at least an hour before class so that you feel comfortable doing it. It is also recommended to drink a glass of water 20 minutes before the start of a dance workout. In addition, to maintain muscle 30-40 minutes after a workout, you need to eat a small portion of protein with carbohydrates.
Let's talk about the dance routine for weight loss.