How to learn animation dance
The ULTIMATE Guide To Dubstep Popping For Beginners
The Ultimate Guide to Dubstep Popping for Beginners
Learn the Basics of Popping and Animation Dance
Are you someone who loves to dance or just wants to learn and has no idea where to begin? This course is designed to teach you the ins and outs of some of Popping's most popular dance moves.
Are you worried about getting on the dance floor because you don't know what to do?
Impress your friends and family with some mind blowing dance moves
Easily learn the tricks of popping so you learn fast
Popping can be very overwhelming, it contains so many moves and styles that it's often difficult to figure out the intricate movements.
I have traveled the world performing with various artists, dancing on the street, choreographing for movies and television as well as learning from the best in the world.
Now you don't have to take a million classes!
Since 2009, I've taught so many people throughout the years, all who are able to learn popping and TEAR UP the dance floor.
"Erich is an absolute pro! We had both my boys and girls in his course and they loved it. I would absolutely take another class from him."
-Stephanie Weismer
ZERO EXPERIENCE NECESSARY!
When you are at a club or at a party become the center of attention!
Be so confident on the dance floor that no one can take their eyes off you
Learn intricate moves easily and painlessly
Be a BADASS dancer!
The ULTIMATE Guide to Dance to Dubstep: Learn the Basics of Popping and Animation DanceYou will learn
1. The BasicsINCLUDING: The Secret to Popping
2. Hitting
3. The Robot
4. Waving
5. Tutting
6. Glides and Footwork
7. More Animation Goodness
How Long Will This Course Take?
The best part about this course is you can go as fast or as slow as you want.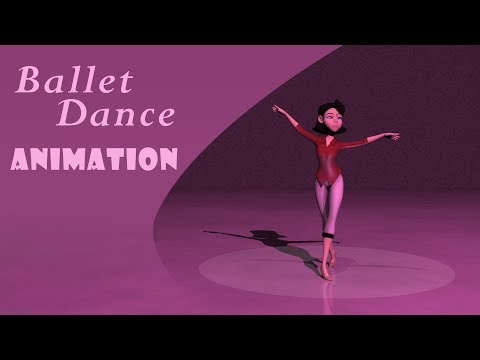 Learn all the moves but continue to go back and master each move so you can destroy the dance floor.
You don't need to practice everything, just take your favorite moves and master those.
"I bought his courses from my kids but I ended up learning them with them, the moves were easy to do and he is a great teacher."
-Erin Stenson
How do I know this really works?
This course is designed to shave off years in your dance career so you can enjoy Dancing.
Whoa I don't want to have a dance career, I just want to learn for FUN!
That's AWESOME! Everything we do should be fun. This will make learning much more fun because you will get instant feedback faster than if you were to learn how to dance without my system.
I don't know if this is a good investment (and/or I'm not sure I have the money to spare).
A normal dance class would be on average 20$ for an hour, maybe an hour and a half. All you will learn in most dance classes is a little bit of basics and choreography, which is great! But I know you want to get as much BANG FOR YOUR BUCK! which is why this class gives you at least a years worth of material from beginner classes as well as some of the best advanced classes I have ever taken, all wrapped up in a simple system so you can go back and keep learning and growing.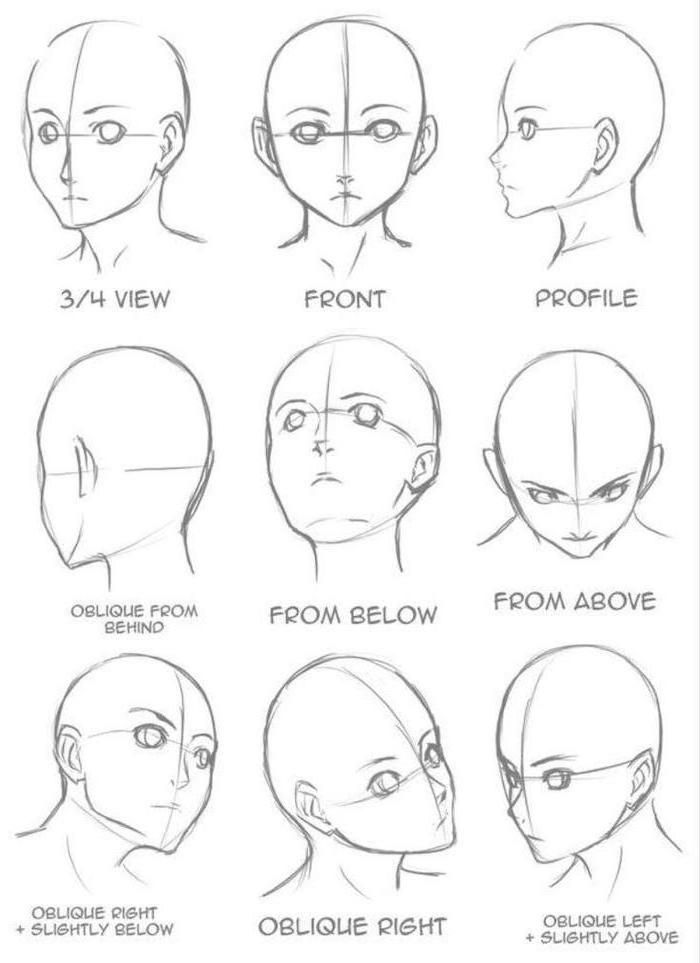 This course is designed to be watched over and over and implemented into your dance as a framework.
When does the course start and finish?
The course starts now and never ends! It is a completely self-paced online course - you decide when you start and when you finish.
How long do I have access to the course?
How does lifetime access sound? After enrolling, you have unlimited access to this course for as long as you like - across any and all devices you own.
What if I am unhappy with the course?
We would never want you to be unhappy! If you are unsatisfied with your purchase, contact us in the first 30 days and we will give you a full refund.
I'm not sure I can trust you with my money.
Don't worry! We never give your credit card information away and we use trusted partners to handle all the financial stuff so you can have peace of mind.
What do other people think about this offer?
I have taught this method to so many of my students around the world, in classes and online.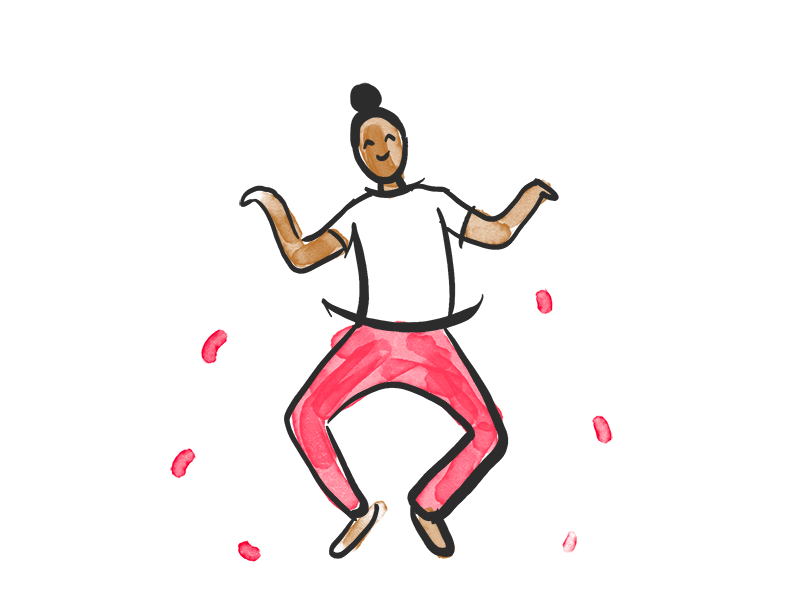 And they have become some of the best dancers I know. A lot of dance practice should be done away from the classroom so you can focus on your own particular style and this course gives you the tools to do that.
I wonder if I can find this information/get this product or service without paying.
There are many online videos out there, especially on youtube. Heck, even I have free tutorials on youtube. But you won't get this kind of information out there unless you seek out the dancers who have put in years of blood, sweat and tears on the dance floor. and I offer all the information here so you can learn everything I have learned which is from the best dancers in the world.
I worry about sharing my information online (or another privacy concern).
I worry about stuff like that too, but we keep your information secure and use a trusted system that everyone uses to you have piece of mind.
This really works because …
I figured out a formula for DANCE that allows you to never get bored or stagnant.
Don't worry because I have given a 30 day money back guarantee that says if you don't find the information I provide useful, I will give you a full refund! No questions asked. How easy is that?
Animation Tutorial: Looping, Dancing Girl by Tielmanc
17,724
Tielmanc
Sketching the Figure
The best way to start is with a sequence of rough sketches. Draw the extremes, where your character is the most stretched out or compressed. Include any moments where the character has a major shift in motion or direction.
Tip: Make sure onion skin is enabled, so you can always see your previous drawing.
Tip: Don't use "New layer" in the layers palette to create your sequence.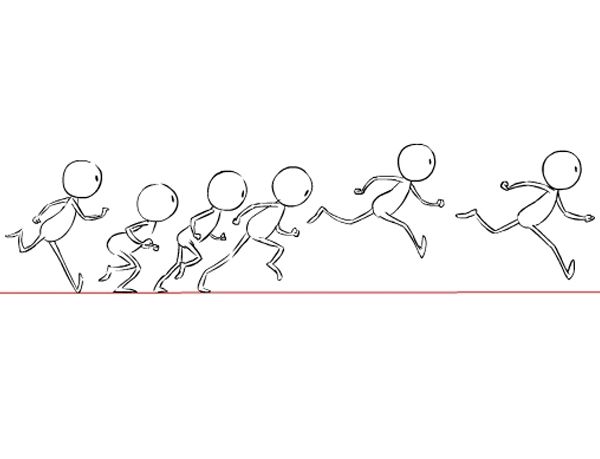 This will create a layer, but the new layer won't be added to the Timeline. You won't be able to edit until you add it to the timeline. Instead, click "New animation cell" in the Timeline.
Tip: Be fast and redraw often. Try to keep the proportions the same from sketch to sketch. This simple sequence will be your best guide for the next couple of hours.
Drag your frames forward and back on the timeline to adjust timing. Redraw where necessary. Add or remove sketches where necessary.
For my dancing girl, I used a simple rhythm, so I was able to place one reference sketch every 6 frames. I drew only the apex of each jump, and the lowest point of each rebound.
Getting the Motion Right
On the Timeline, create a new animation folder. Name it "Right hand" or something similar.
Within that folder, create a new animation cell.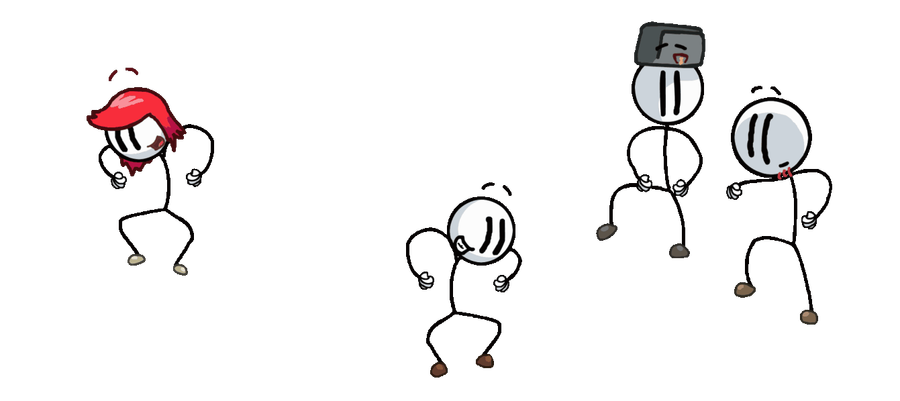 Pick a color and draw a circle over the right hand of your character.
On the Timeline, click "Enable keyframes," then "Add keyframe."
Make sure the Object tool is selected, then drag the center of rotation (That small "+" icon in the middle of your canvas) to the center of your new circle.
Advance to your next reference sketch. Drag the circle to the new hand position. A new keyframe will automatically be created. Continue through all of your rough sketches.
When you push play, you'll probably see something like this:
Work with your timeline, moving the circle with the object tool, adding or deleting keyframes until you have smooth, natural motion. Something more like this:
Now make a new folder for each expressive body part. For this dancing girl, her hands and hips move the most, so I made a folder for each of those.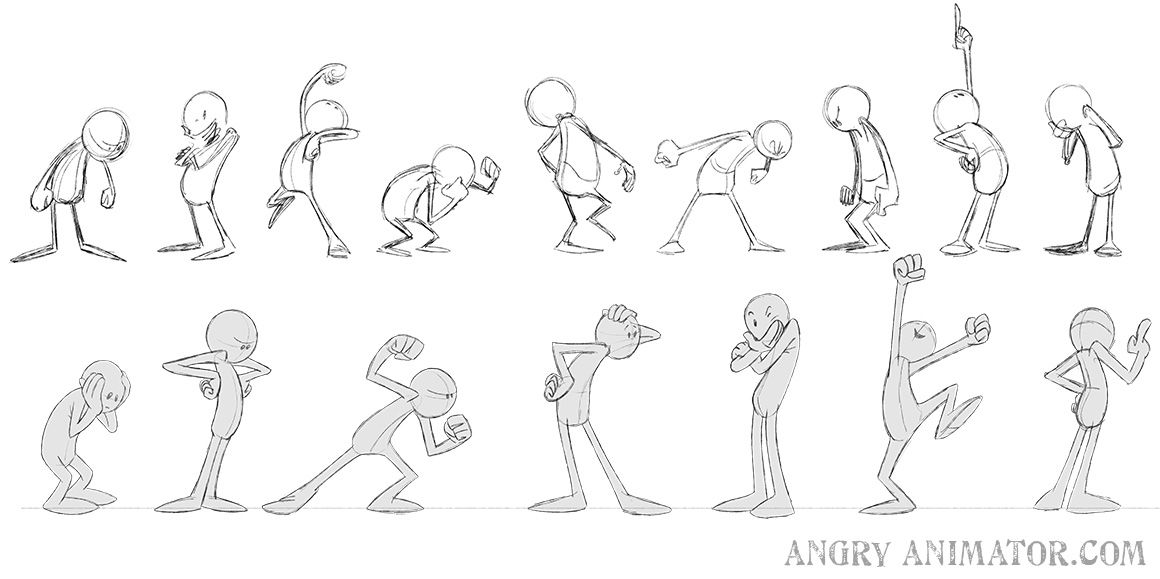 I added three more for feet and head because those parts moved somewhat independently of the others. I ignored her arms, legs, and torso, but feel free to add them if you don't think you can visualize the motion properly without more reference.
Now, you should have a pretty busy animation:
Drawing It All
(Tip: You're going to be creating your character piece by piece. If you don't have a good idea what colors and styles you're going to use, take the time to draw her on another canvas in your normal style.)
In the "Right hand" folder, select the layer on which you drew the circle. Erase the circle.
Right click on your layer and select "Create folder and insert layers." Now, instead of one single layer acting as your animation cell, the folder becomes the cell. It should be named "1," just like your layer, and should be visible on the timeline.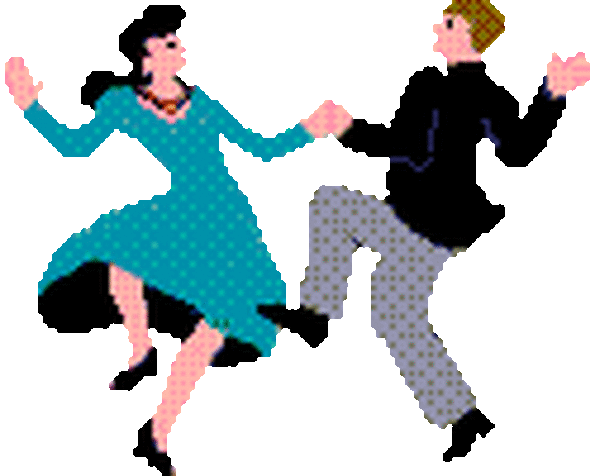 Within that folder, you can create and draw on as many layers as you like.
(Tip: Try to keep your layers to a minimum here. While you can copy, drag, and transform multiple layers at a time by dropping them all into a folder, you'll be doing twice as much drawing if you have twice as many layers. For this project, I just used 2 layers: Lines and colors.)
Using the rough sketch as reference, draw the right hand.
On the timeline, still in your "Right hand" folder, advance to your next reference drawing. The motion of the hand should be just about right... thanks to the work you did with circles, the hand should be moved to its new position.
Click "New animation cell." This will create a partner cell to the one that precedes it, so if the cell you just finished was a folder named "1" containing two layers named "lines" and "colors," the new animation cell will be a folder named "2" containing two layers named "lines" and "colors.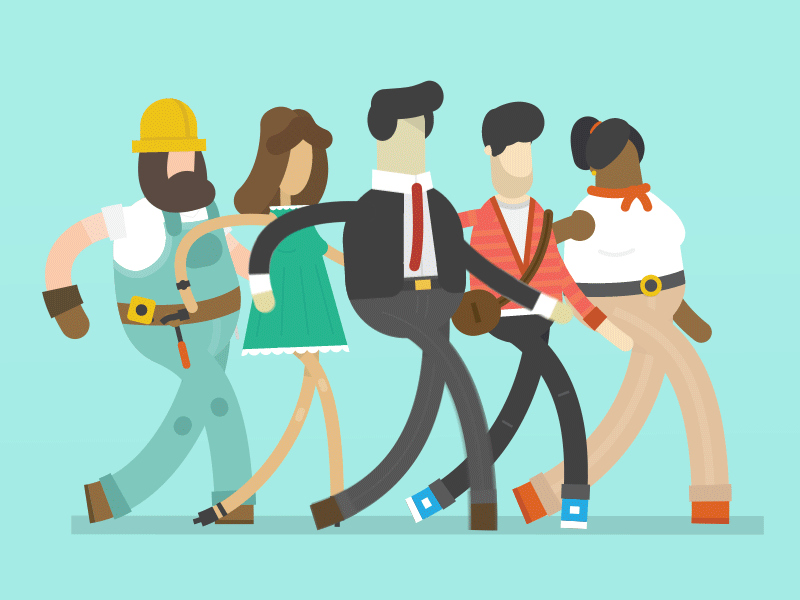 "
Draw the right hand in its new position. Make sure onion skin is enabled so you can check your proportions against the previous frame.
Continue through all your reference sketches. When I was done with this, I had just four unique hand drawings spread across the 24-frame sequence. On playback, it looked smooth enough for me, so I didn't draw any more.
Make a new animation folder underneath "Right hand." Name it "Right forearm." Create the same layer and folder structure within that you did to draw the hand.
Draw the right forearm.
Remember that I drew four unique hands? I only drew one forearm.
The forearm doesn't change shape enough to make it worth redrawing. It does foreshorten a little bit, but I just faked that by sliding the hand down a little further, covering up the end.
(Tip: make sure to leave open lines at the ends so that you have more flexibility when joining body parts.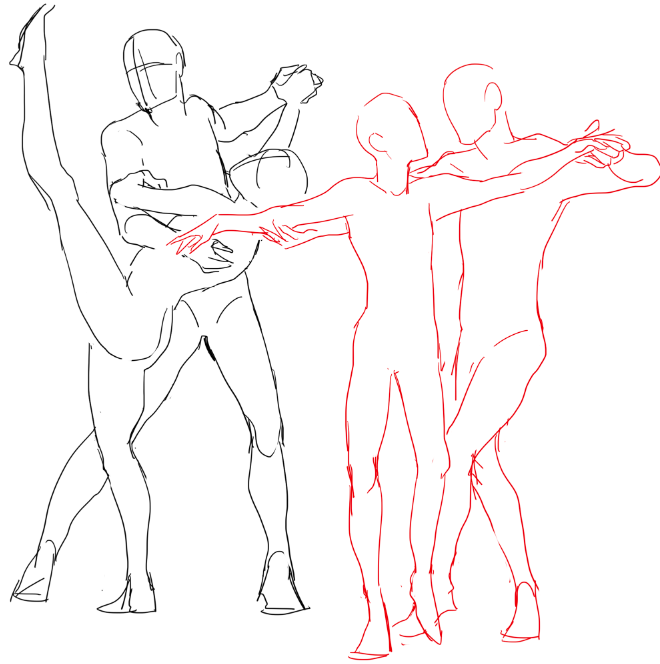 )
Keep going, creating folders for body parts as you see fit. Use motion, rotation, and the transform tool. These tools will save you from a lot of unnecessary drawing. If you can't move, stretch, or rotate a body part to fit, create a new cell and draw the new position.
When you're done, you should have a drawing that looks simple, but is actually built by many, many layers:
It takes some trial and error to learn how best to join these parts. Here she is exploded:
And here's what my layers looked like. I made a folder named "body" and dropped everything into it to help keep things simple.
Here are some of the simplest layer folders exploded. I was able to get by with only 1 drawing for her right shoulder and bicep, but had to use 2 for her left.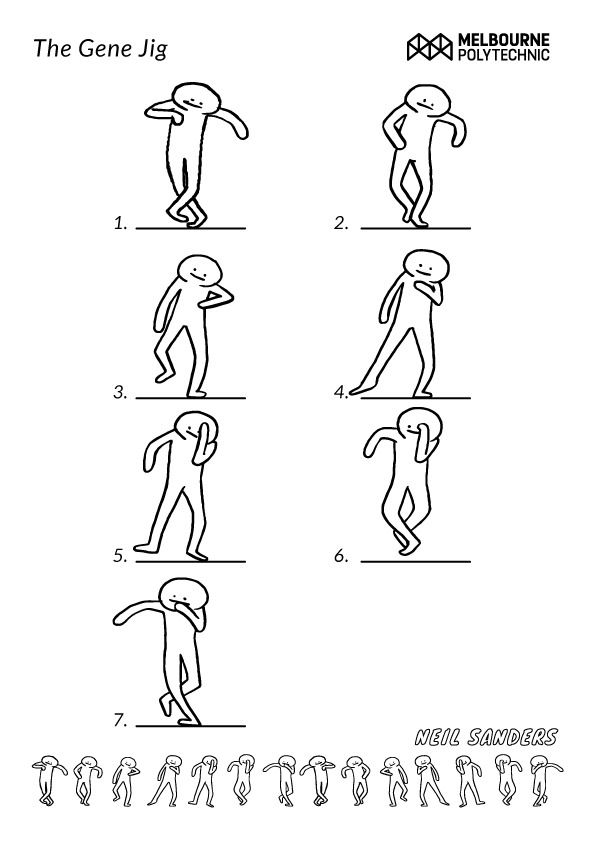 Handling the Head and Hair
To keep hair simple, it will need to stay entirely behind the body. But some hair, of course, falls in front of the head. Here's how I did it, in order to avoid generating multiple hair layers. Head in front:
Hair behind:
I redid the hair a few times, trying to find the best fit. This hair has 3 frames of animation:
Create a folder structure like this:
1: An animation folder, named "Head". Enable keyframes on this one.
2: A subfolder, named "Face." Draw the face.
3: A subfolder, under "Face," named "Neck."
4: A subfolder, under "Neck," named "Hair 1.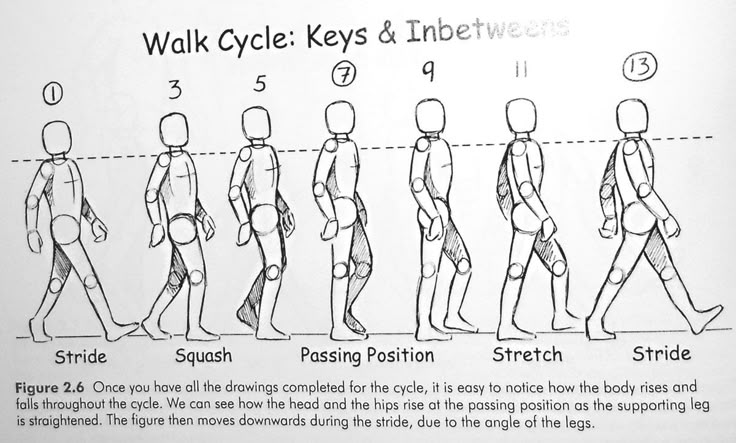 "
5: Another subfolder, under "Hair 1," named "Hair 2."
That's a lot of folders/layers to keyframe and move. Instead of moving each folder and trying to match them to each other, do the bulk of your keyframe animation on the "Head" folder. Since that folder contains all the others, they will all move together.
As of this writing, Clip Studio won't let you copy and paste your keyframes from the layer on which you drew your reference circle, to a folder containing no drawing information. You'll have to recreate them.
After animating the "Head" folder, feel free to add keyframes to the other folders to create more interesting, organic movement.
And to really give her liveliness and bounce, I added a second layer of hair:
And some headphones:
The Final Touches
The headphone cord is just drawn with no keyframe trickery.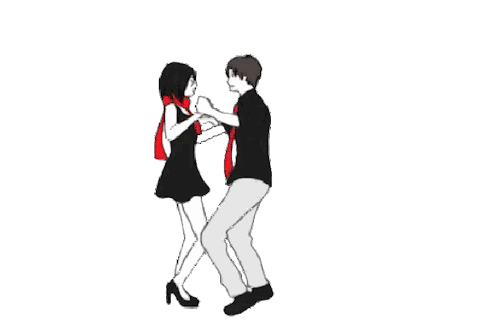 I drew 12 frames instead of 24, used the onion skin, and redrew when it didn't flow correctly. If you slow it down, you can clearly see in every other frame that the cord doesn't line up with her hand or ear:
For shadows, create a new folder above all the others. If you're clever with folders, you can use "Clip at layer below" to keep from drawing on the background. In this case, I just set the layer to "Darken" instead of "Normal." You can also set layer properties on this folder, which I used to add a screentone effect.
The shadows were the only element of this 24-frame animation that I had to draw 24 times. Depending on how much motion you have, you might be able to get by with less. Clip Studio is incredibly flexible in this regard... if you have a few frames that need unique drawings, you can do it, and if you have a few frames that will bear a single drawing, you can do it!
More Fun
The beauty of animating with keyframes and transformation tools is that you can very quickly swap out drawings! Here she is again, with a new head!
With just a little more drawing, you can turn a man:
Into a woman:
And don't forget that you can easily add a smooth, looping background to your animation:
If you want to view my original file of the Dancer animation, here it is:
I hope this helps! Clip Studio is growing more powerful by the month, and I'm excited to see new artists adopting it.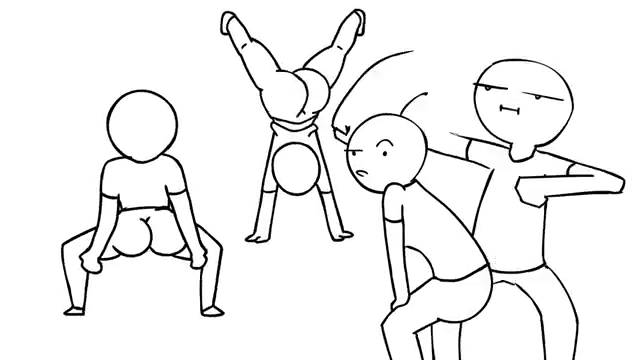 Animation
CLIP STUDIO PAINT
#MonthlyTIPS202001
#LoopingAnimation
Users who liked this post
Animation dances as a means of developing organizational and leadership qualities in adolescents
Today, in our modern world, animation programs have become a kind of integral attribute, that is, they are in demand at holidays and folk festivals.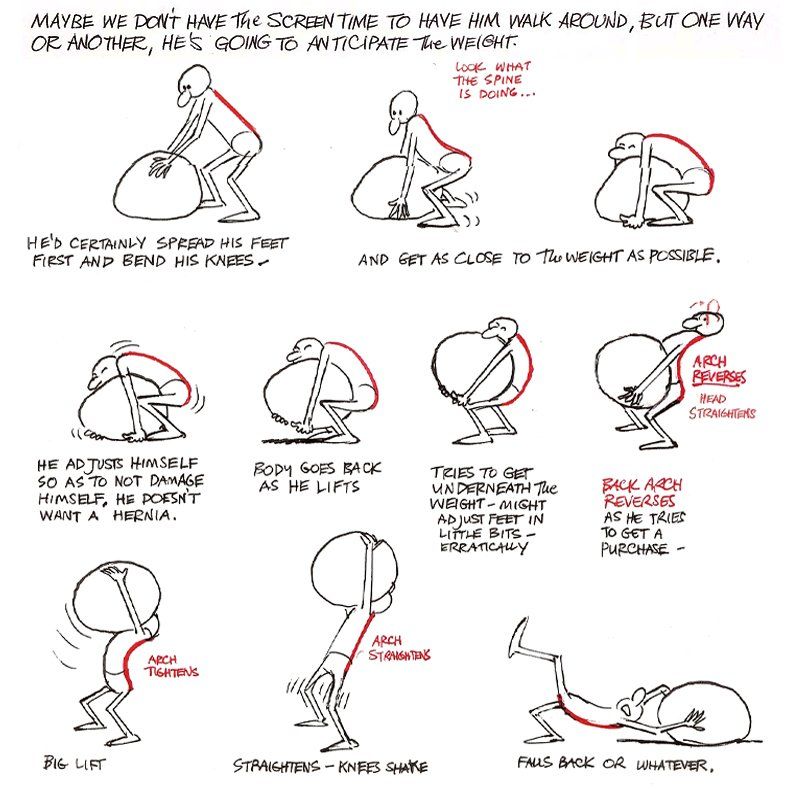 The word "animation" itself comes from the Latin "anima" - which means "animation" or "revival".
What is an animator? An animator must be an artistic, sociable, creative person with a good sense of humor. To be able to subtly feel people, here you need the skills of a psychologist, a teacher, and an artist. nine0005
The animator is a professional, he can easily and confidently "ignite" the audience and at the same time not be intrusive.
Animator - creates a mood, including contests, games, drawings in his work. But above all, this is communication, he can "joke", he must be able to dance and sing. There is no routine and monotony in his profession.
Becoming an animator is not easy. That is, they are not born, but become. To become an animator, you need to learn how to dance and speak to master certain skills and abilities. And also the animator must be psychologically prepared for this work. nine0003 The activity of animators is very wide and fruitful.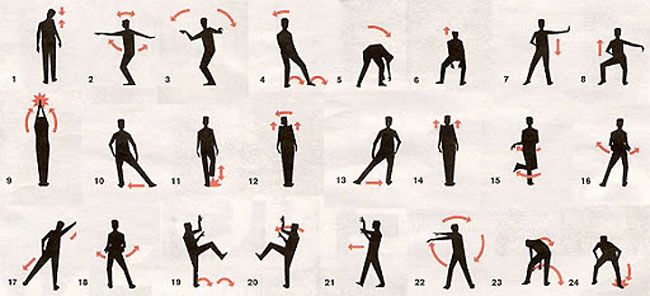 Animation program - a game celebration for adults and children. It necessarily contains games, contests, quizzes. Often, the main attribute becomes an animated dance, led by a leading holiday, which acts as an explanation for showing the movement of an animated dance. And in my report I want to emphasize exactly - animated dances. At this time, all our children's entertainment events and holidays, which are held in accordance with the plan of educational work of the educational program "Druzhby Round Dance" of the teenage club "Swallow", do not pass without animators and animated dances. And the animators of all our events and holidays are pupils of the senior group of the creative associations "Contrast", i.e. children of adolescence. nine0005
Adolescents are both more interesting and complex in terms of behavior. At this age, puberty begins, the whole organism is being restructured. This category of children wants to appear to everyone around them as adults, but the interests and opportunities are still childish.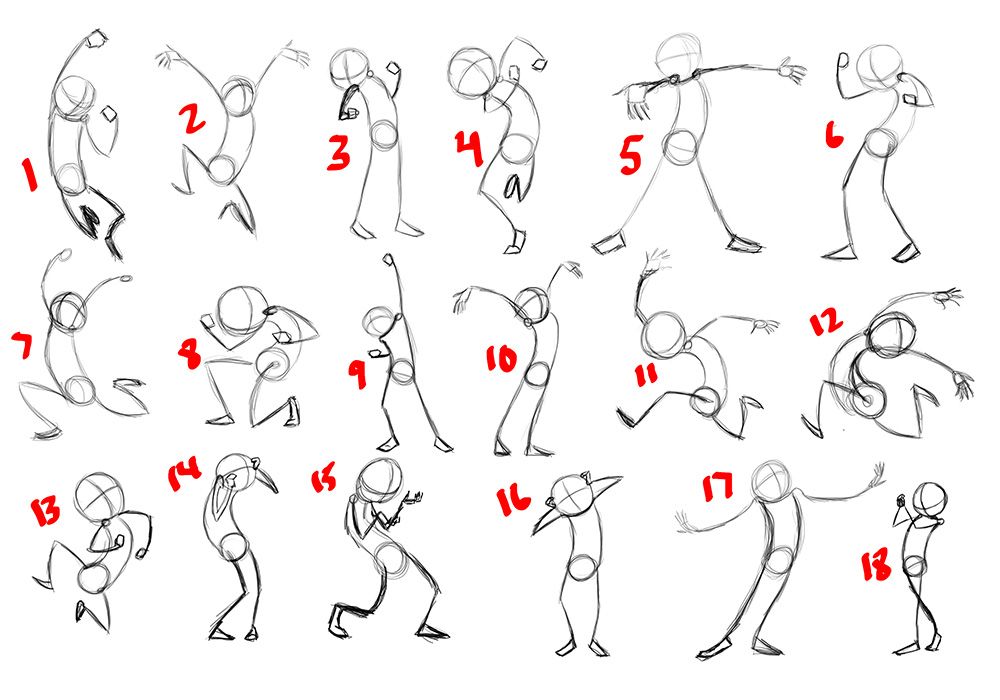 Teenagers need activities to use up their boundless energy. However, often the proposals of the elders are perceived with skepticism, so it is much more difficult to captivate them. But they are happy to dance in discos, communicate with peers, participate in beauty contests and other events. And therefore, teenagers should be included in the development of events, preparation and conduct of games and competitions, trusting them with the role of leader. nine0005
Objectives: Realization of organizational and creative abilities of teenagers through animated dances
Tasks: 1. To introduce children to the new program of animated dances;
2. Study new programs and pedagogical technologies;
3. Analyze the desire of children in an entertainment program with animated dances;
4. Carry out the event;
5. Social adaptation of migrant children and children living at the State District Power Plant on the territory of the Industrial District; nine0005
6.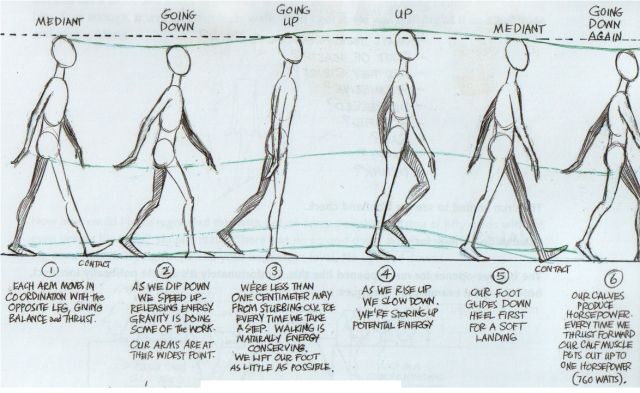 Create conditions for the formation of an active life position;
7. Develop organizational and creative abilities in adolescents.
The number of animation team may vary, but the backbone usually consists of 5-6 people.
Animation programs for children
At each of our events (children's holidays, concerts, competitions, theatrical performances, performances and a New Year's fairy tale), animators (pupils of the senior group) hold a children's disco - MINI-CLUB, according to the plan of educational work according to the educational program "Dance of Friendship". In addition to the above activities of the creative association "Contrast", you can also hold a Mini-club in summer health and labor camps. That is, the Mini-Club is held, as usual, not only at expensive children's parties (kindergarten graduation party, birthdays in restaurants and cafes, resort holidays in 4 * and 5 * hotels), where mainly children with materially secure parents, it can also be carried out for children of the social contingent and in the micro-society in which children of different nationalities live (migrant children), where the issue of tolerance, fostering respect for each other, for different cultures (street playgrounds, camps) is acute.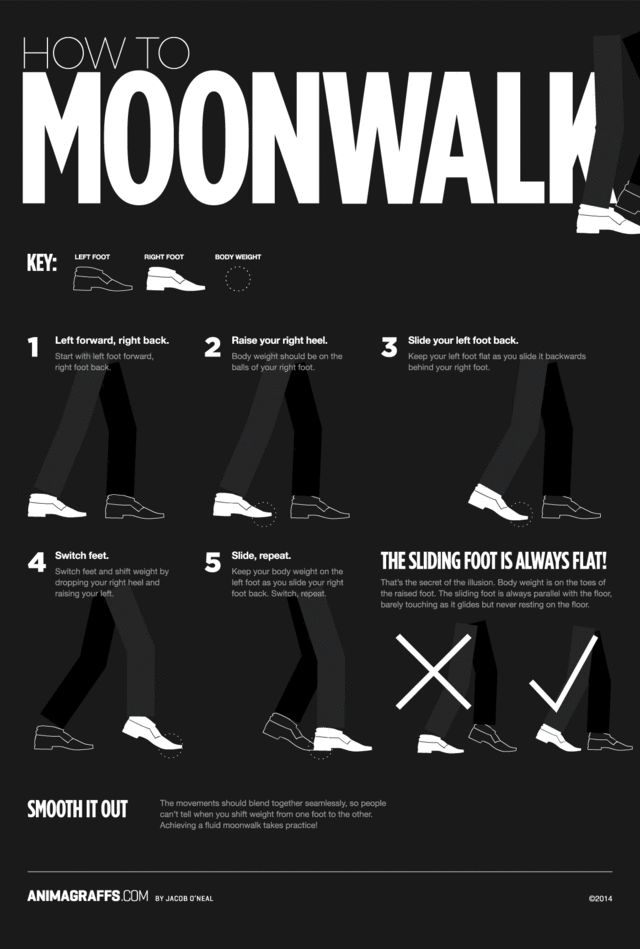 nine0005
The purpose of the mini-club animators is to keep the children entertained as much as possible, to give parents the opportunity to relax in peace or go about their business without worrying about them, their whereabouts and safety.
For parents giving their children to animators, the most important factor is to ensure their safety, so it is very important that the animators are attentive, helpful, and, if necessary, can provide the child with first aid.
The work of animators in mini-clubs has its own specifics. First of all, professional animators with special pedagogical training and experience working with children should work here. And the teenagers who study do not have a special pedagogical education and experience working with children, and therefore the senior teacher of additional education must control and observe the conduct of the event by the animators. Animators should be kind, sensitive, sociable and attentive people. They have to solve interpersonal conflicts of children, direct their activities, interest, captivate.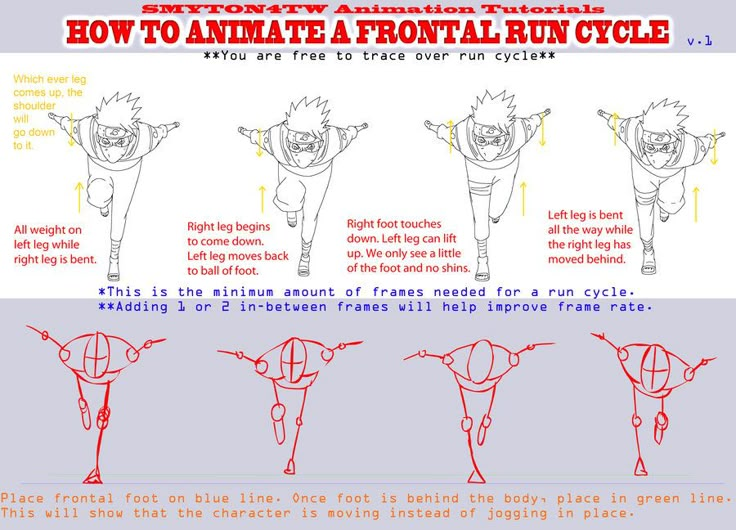 The animator must provide each member of the children's group with the opportunity to actively participate in all matters, constantly changing the composition of the participants and the distribution of roles in groups. nine0005
It is advisable that before starting work in the mini-club, animators take a course in practical animation and mandatory safety briefing. Training of animators in practice (work planning, rehearsals, preparation of costumes, development of holidays, analysis of events, etc.) and improvement of their activities should continue throughout the entire period of their work in the mini-club.
Each year in the "Swallow", events are held as a holiday of English culture, the Day of National Unity, a New Year's fairy tale for younger groups, New Year's show for middle groups, New Year's party for senior groups, Valentine's Day, Defender of the Fatherland, Day of the Fatherland Day, International Women's Day (beauty contest "Miss Swallow", "Come on, girls", etc.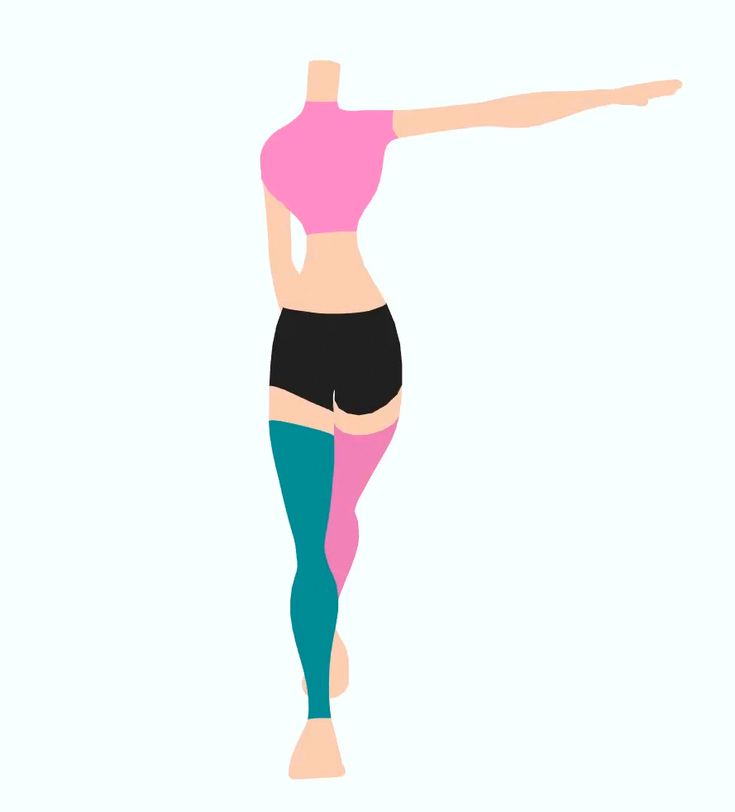 ). And all of the above activities are our pupils of the senior group, that is, the animators conduct themselves. The senior teacher of additional education, together with his wards (animators), develop scenarios, costumes and repertoire of animated dances (famous children's animated dances Aram-Zam-Zam, Ducklings, Pinocchio, DJ Radikov, Fixies, Paravoziki, Soku-Soku-Bachi-Vira and many well-known children's animation repeat dances). And the movements of animation dances are very simple, accessible to every child. For example, we hold hands, 4 steps forward, 4 steps back, clap our hands, stomp our feet, blink our eyes, jump around ourselves ... and then accelerate. Children simply adore such dances and teenagers who run a mini-club also really like it. Children also really like the song "I draw, DJ Radikov." It is very fun and spectacular if you give the children ribbons in their hands and repeat the words from the song with movements ...
Events for the 2015-2016 academic year at Lastochka
| | | |
| --- | --- | --- |
| No. | Event name | Animators |
| 1 | English Cultural Festival | Martynovskaya Lisa, Tarabykina Karina |
| 2 | National Unity Day | Martynovskaya Liza, Tarabykina Karina |
| 3 | New Year's fairy tale "The Snow Queen" for younger groups | Masha Sleptsova, Evelina Permyakova, Sasha Torduin and Zabava Theater Studio of the Warm House Library |
| 4 | New Year's show in the style of "Dandies" for medium groups | Talanova Luda, Taranova Nastya |
| 5 | New Year's Gatsby Party for Senior Groups | Sleptsova Masha |
| 6 | 3 in 1 Party Event | Martynovskaya Lisa, Nikiforova Veronika |
Events for the 2016-2017 academic year at Lastochka
No.

Event name

Animators

1

English Cultural Festival

Brundukova Sveta, Talanova Luda

2

National Unity Day

Bloodless Alina

3

nine0073

New Year's fairy tale "Seven months" for younger groups

Angelina Karnyshova, Masha Sleptsova, Evelina Permyakova, Sasha Torduin and Zabava Theater Studio of the Warm House Library

4

New Year's show performance dedicated to the Year of Cinema for middle and senior groups

Sleptsova Masha, Talanova Luda

5

Valentine's Day

6

Defender of the Fatherland Day

7

Miss Swallow beauty contest dedicated to International Women's Day
In all of the above events where young children are involved, our animators traditionally end the holiday with a MINI-CLUB with animated dances.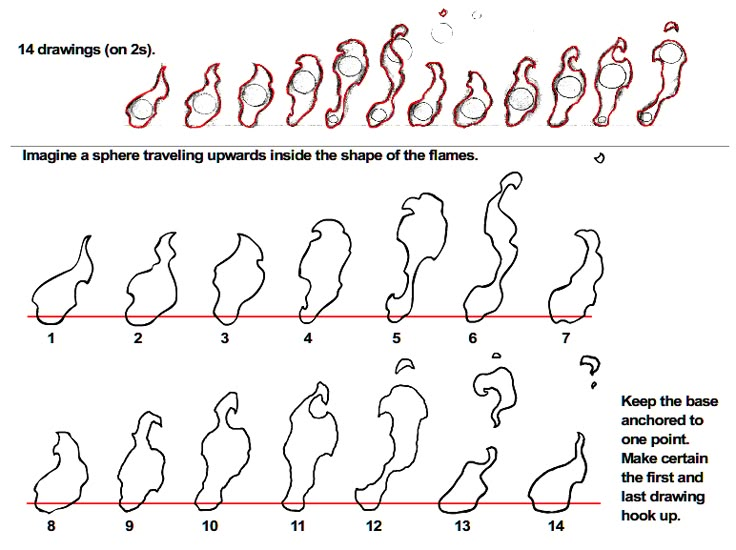 Recently, we have renamed the mini-club with an interesting name - "Children's Club".
Participation of animators in design work for the 2016 academic year
No.

nine0073

Conferences

Design work title

Animators

1

City competition "Choice. PROF. Yakutsk", in the direction of "Variety dramaturgy"

Scenario of the traditional event p/c "Swallow" "In a single family", dedicated to Unity Day

Martynovskaya Liza

2

Children's research and design competition "Idea. Creation. Science»

Research work on the topic: "The similarity and difference between the traditional folk holidays of the Yakut and Ukrainian peoples"

Sleptsova Masha

nine0073

3

City Research Conference "Step into the Future"

Research work on the topic: "The similarity and difference between the traditional folk holidays of the Yakut and Ukrainian peoples"

Sleptsova Masha
In order for parents and their children to be informed about the work of the mini club, it is necessary to carry out colorful promotional events in the form of an announcement at the beginning of each week, and then daily and in more detail. The brighter and more interesting information about the upcoming event is given, the more participants will be attracted to it.

nine0041 The forms of presenting information can be very different: an announcement on the radio, showing prepared videos, posting colorful announcements on an information board, etc. etc.
Animation in the mini-club of the creative association "Contrast" should differ from the entertainment of children at school or kindergarten in its festivity, colorfulness, spectacularity, so that children will be remembered for a long time, so it is important to carefully select interesting games, entertainment, contests and often change them. And the main feature of the mini-club is mass entertaining repetition dances, i.e. children's animated dances. Alternative arrangements should be considered in case of bad weather or any other unforeseen circumstances. Programs for children should be differentiated by age (from 3 to 6 years, from 6 to 9and from 9 to 12 years old) and are made taking into account the characteristics of this age.
A brief description of age characteristics is proposed:
- Young children are inquisitive, mobile, active, but quickly get tired, so a quick change of activity is necessary.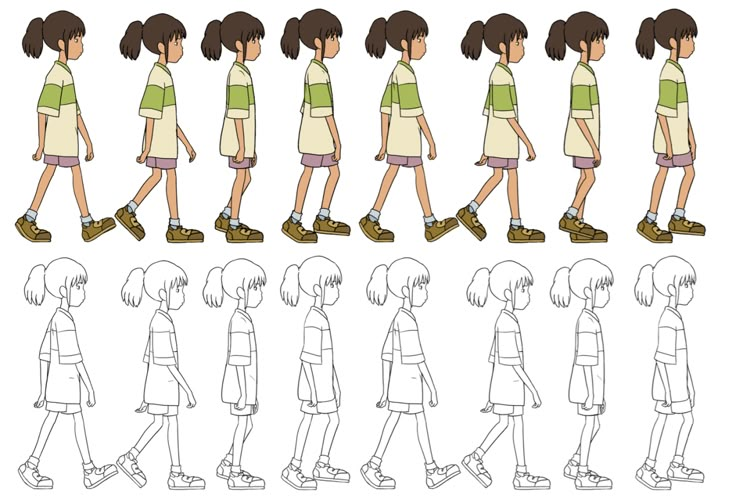 Children of this age have great authority of their elders, they try to imitate them in everything, play and dance with pleasure. However, we must remember that they must be monitored very carefully, as they quickly get tired. They know little and know little. nine0005
- Middle-aged children are characterized by increased excitability, emotionality and even conflict. They are easily addicted to play, competition, creative work. However, it is important to keep this interest with bright events and interesting things.
For animated dances, the age of children is unlimited. Animated dance movements are accessible, positive and interesting for everyone, that is, they unite everyone. After the children's disco Mini-club, the children leave all happy, with a good positive mood. nine0005
To make it more interesting and fun for children, the hosts can dress up as clowns, pirates, Indians, etc. The mini-club animators also organize and organize children's shows.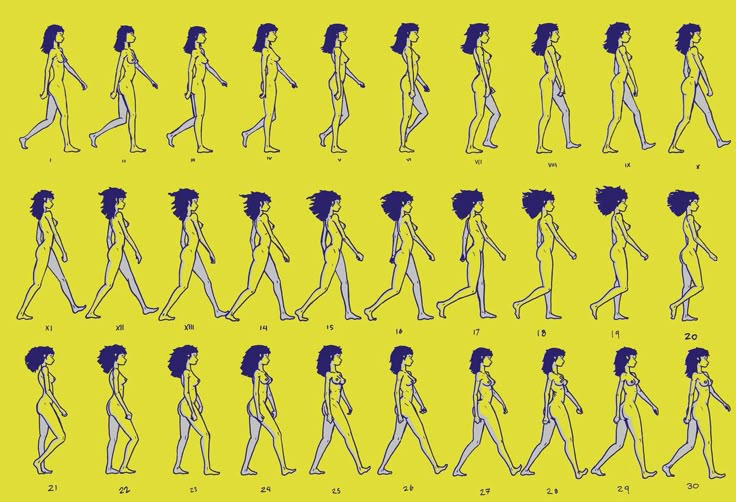 Rehearsals start a week ahead. The main thing is to involve everyone who wants to, but it is impossible to impose something on children if they do not want it. Many children are engaged in dance, sports, music circles at the place of residence and have ready-made numbers. This makes it easier for the animators. For those children who do not have special training, dances with light movements are offered. Children willingly sing songs to the soundtrack, parodying famous singers. At the end of the show, all the children are invited to the stage, they perform a club dance. nine0005
Preparing for the final animation event requires a lot of time, effort, energy, but on the other hand, the return from it is great, because parents with great pleasure watch the performances of their children, who have matured, tanned, learned to play on stage, dance or have mastered any other skills and abilities. Parents will always be satisfied with the rest if the child liked it.
Since theme days and preparation for them are of great importance in animation programs for children, let's dwell on one of them in more detail.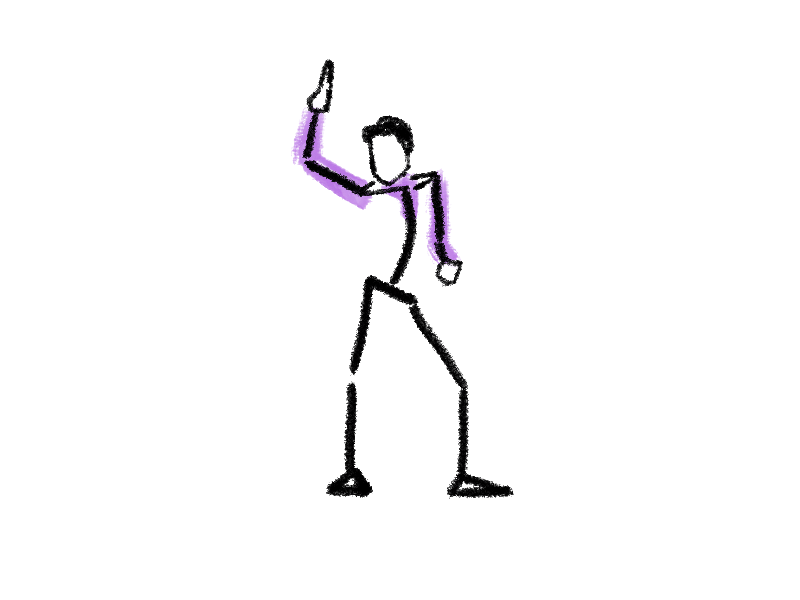 nine0005
Technology for the creation and implementation of animation programs
Technology for the creation and implementation of animation programs means a set of animator's work methods, the organization of this work, the use of special technical means (objects, structures, tools and devices). This is a complex and multifaceted process, since it solves the following tasks: the creation of animation programs, the economic calculation of the cost of each program, their implementation, and, finally, the creative implementation of the programmed animation events with subsequent analysis. This technological process is a complete system in which all components interact. nine0005
The technology for creating and implementing animation programs as a system consists of several interconnected subsystems:
- organizational - organization of joint activities of the animation team, economic, technical, advertising departments;
- instructor-methodical - creation and development of scenarios for events, texts of excursions, selection of sports games and competitions, compilation of hiking routes with subsequent development of methodological recommendations based on generalization of experience; nine0005
- directing - distribution of roles, drawing up a plan of rehearsals, staging a play, show;
- technical - preparation of technical means (objects, structures, instruments, etc.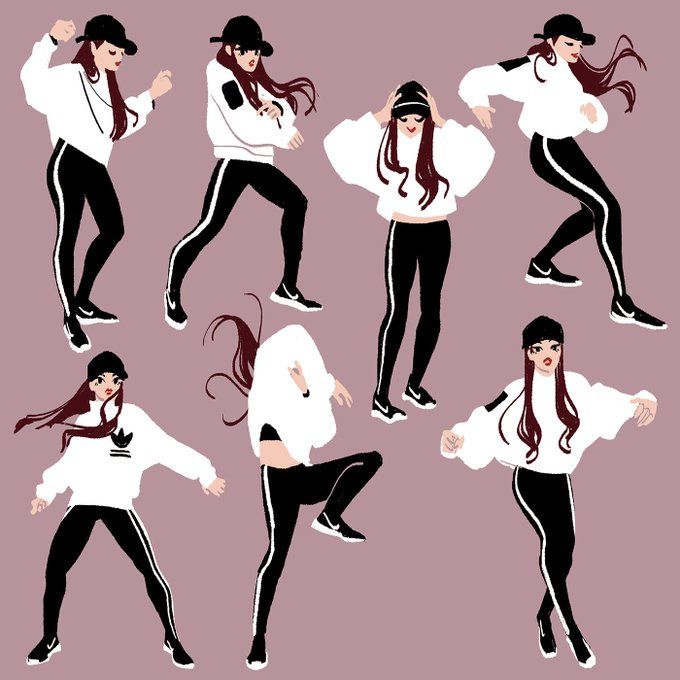 ), platforms (stages) for animation events, props, scenery, lighting, musical accompaniment, etc.
All subsystems make up a technology system that serves the basis for the functioning of the animation service. Animation activity is a real and very special world with its own rules of action, which are performed by professionals in order to include as many people as possible in the process of their implementation. Here there are specific patterns of functioning of animation activity. nine0005
At the moment, the senior teacher of additional education is a methodologist-animator (choreographer), who is engaged in staging dances, preparing scenarios and shows, developing costumes and conducting rehearsals, and an organizer-animator who ensures the organization of the process of animation activities with everything necessary.
In addition to the senior teacher of additional education, who is directly part of the animation team, the artist who designs the scenery for the performances, draws announcements, posters and other materials for them, and the tailor who sews and is responsible for evening costumes of animators.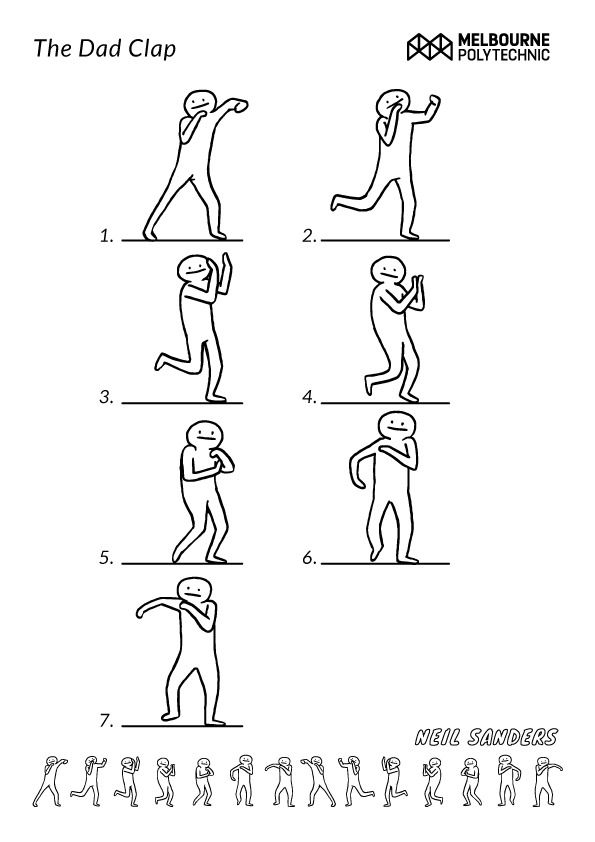 nine0005
Expected result:
- acquaintance with new modern pedagogical technology;
- increasing the cognitive activity of adolescents;
- development of acting skills and stage speech;
- self-realization and self-disclosure of the personality of adolescents through animated dances;
- development of organizational and creative abilities in adolescents.
How to learn to dance twerk - Lifehacker
November 21, 2020 Likbez Sports and fitness nine0005
Butt size doesn't matter!
Iya Zorina
Author of Lifehacker, athlete, CCM
Twerk is just a super sexy dance that will pump your plasticity, and at the same time load your abs and back muscles well. To begin with, we will learn a few basic movements, and then we will diversify the dance vocabulary and analyze the main mistakes. And at the end you will find a bonus in the form of a playlist with suitable music.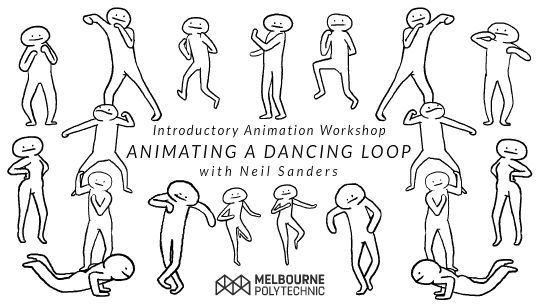 If you have problems with your lumbar spine, move with caution, or rather consult your doctor. nine0005
Learn how to do the basics
Booty pop back
Stand with your feet wider than shoulder width, toes slightly apart. Bend your knees and place your hands on your hips, turning them inward with your fingers, bend your lower back.
From this position, twist the pelvis down, and then, due to the deflection in the lower back, return it to its original position. Imagine that you are trying to reach the top of your head with your pelvis.
It is important to fix the upper back and work only on the lower back. You can not strain the gluteal muscles, otherwise the movement will turn out to be clamped. nine0005
If you have difficulty, try the lead-in exercise first. Place your hands on your hips so that your middle fingers rest on the protruding bones of the pelvis in front, and your thumbs - behind, closer to the sacrum. Bend your knees, move your pelvis down and then up, controlling the movement with your hands.
When you feel more confident, remove your hands and connect the movement with your knees. When the pelvis goes down, the knees bend, when it rises, they unbend. No need to lock the knees at the extreme point, they should remain slightly bent. nine0005
The pelvis moves back not only due to the straightening of the knees. The lower back must work.
Front booty pop
This movement is very similar to the previous one, only the emphasis is on pushing the pelvis forward rather than backward.

Set your feet wide, with your toes turned slightly to the sides. You can put your hands on your hips to better feel the tilt. At the same time, bend your knees and sharply move your pelvis forward so that your butt goes down, and then bend your lower back and bring your pelvis back. nine0005
Emphasis is placed precisely on the first phase of the movement, when the butt goes down. It is important at this moment not to pinch the buttocks, but to change the position of the pelvis due to the tension of the abdominal muscles.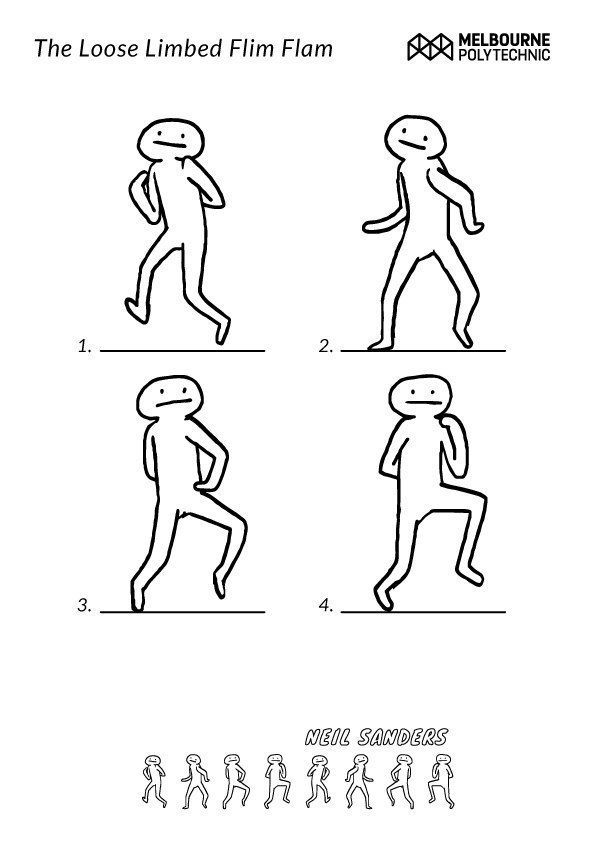 Try other twerk moves
Double
This element repeats the usual booty pop, only the movement of the pelvis in it is double: down-down, up-up.

Suffle twerk
Stand with your feet wider than shoulder width. At the same time, turn one leg with your toe and knee out and transfer your weight to the opposite thigh. Then, with a small jump, switch sides. nine0005
At first try to move slowly to get the point, then speed up. Jump relaxed.
Up down twerk
Arch your lower back and push your pelvis back. On the count of "one", simultaneously round the lower back, bringing the pelvis forward, bend the knees and bring the shoulders forward. On the count of "two", bend your lower back and take your ass back in a semi-squat.
On the count of three, straighten your knees, round your lower back, and roll your shoulders forward. On the count of four, arch your back in the thoracic region, straightening your shoulders. nine0041
It turns out that at the lower point you bend in the lower back, and at the top - in the chest.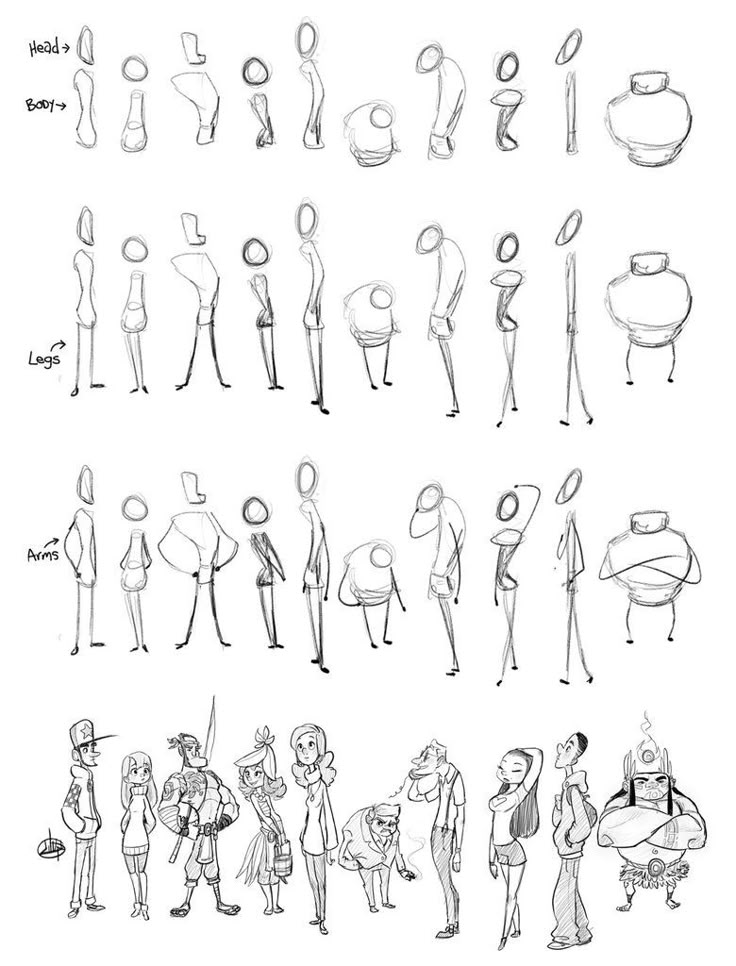 Wobble
To feel the movement, start slowly. Place your feet shoulder-width apart, place your palms opposite the pelvis. In turn, touch the palms with one or the other bone of the pelvis. Accelerate gradually.
You can wobble while standing upright or bent over. Practice slowly bending over and back up as you move. Important: you should not pinch, otherwise stiffness will occur and no shaking will work. nine0005
Zig zag
Get into a twerk stance, lower your right thigh first, then your left thigh. Then, one by one, lift them up to their original position. At first, perform the elements slowly, with fixation at each point, and then gradually accelerate.

You can do this movement a little higher. In this case, start with a stance on straight legs in an incline. In the same way, lower the right and left hips in turn, bending the knees, and then raise the hips, straightening the legs. nine0005
Stripper shake
Rise up on your toes and turn your heels in and out a little.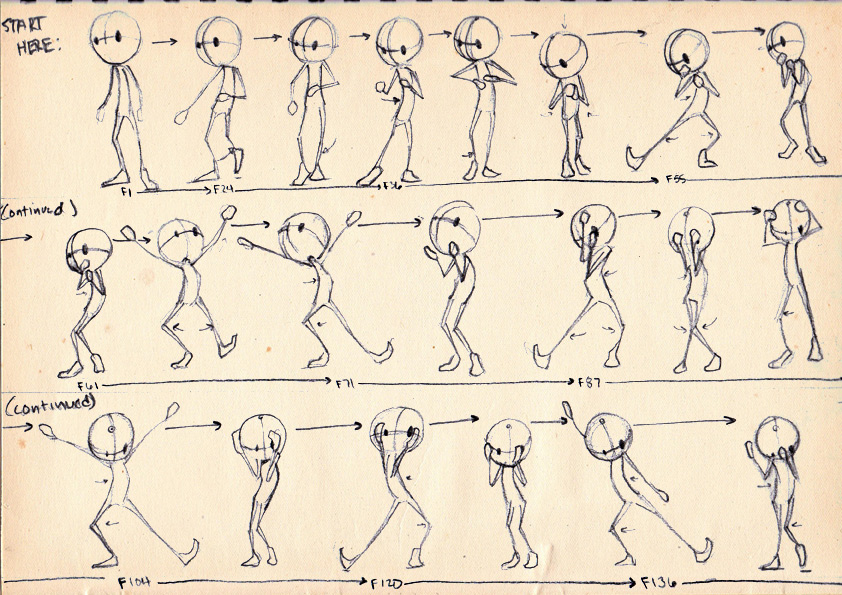 Arch your lower back, try to relax your hips as much as possible.
This element can be performed in a straight position or bent over, moving both legs at once, or one at a time.
Roll
Stand with your feet slightly wider than your shoulders, point your toes forward, tilt your body and rest your hands on your hips. Rotate your pelvis, lowering and raising it as you go. nine0005
You can do this either in a bent over position on your hips or in a standing position.
Happy twerk
Start in a twerk position with your toes pointing forward. Do one regular booty pop in place, then another with the toes and knees turned out to the sides, and then the next one with them returning to a straight position.
Continue turning your toes and knees out and back, tilting your pelvis as you move.
Flash
Place your feet shoulder-width apart, rise on your toes. Pull your pelvis back a little. Move quickly from foot to foot, trying to relax your buttocks.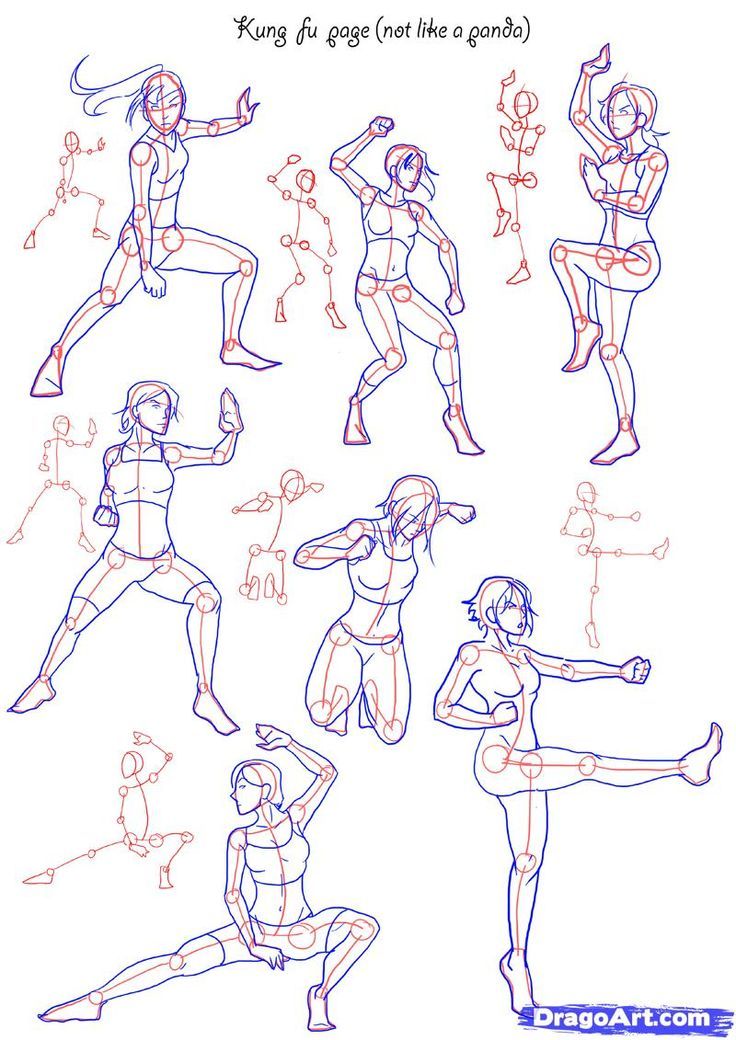 nine0005
Twist
Lift your right leg to the side, turn it toe and knee inward. From this position, simultaneously transfer the weight to the left thigh and turn the raised leg with the toe outward. Return your foot to the floor and repeat on the other side.
Try moving in other positions
Twerk can be danced not only while standing, but also while squatting, on all fours and even upside down on your hands, with your feet resting against the wall. Try different positions - this will help diversify your dance. nine0005
Squatting
This is the same booty pop, only squatting. If you don't have enough stretch to move freely in a deep squat, work on your hip mobility first.
Offset to one side
Good stretch is also required for this option. Otherwise, you will not be able to relax and move freely.
On all fours
First practice the standing element to get used to it. Raise one leg on the toe, turning it with the knee outward and at the same time leaning on the opposite thigh.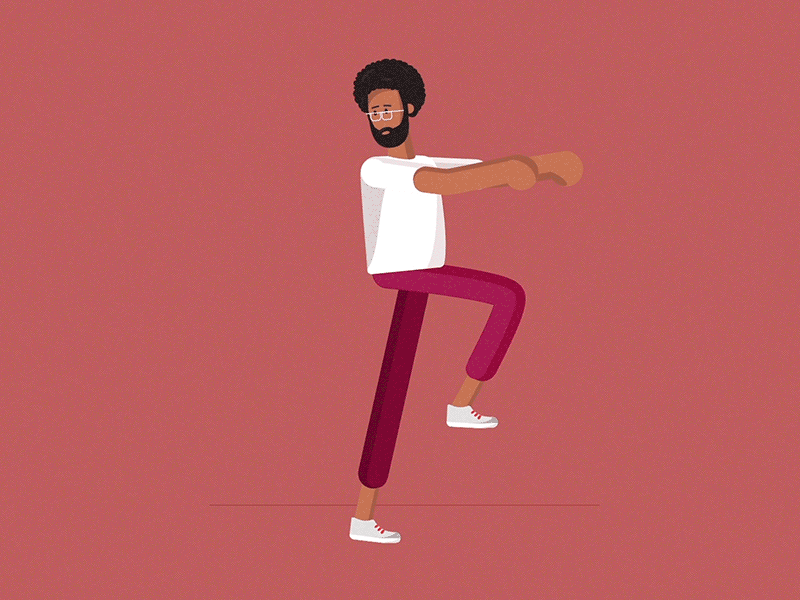 Then smoothly switch sides. nine0041
Now place your palms on the floor, arch your lower back, bend your knees and lift your heels off the floor. Perform a familiar movement in a new position.

This is enough to get you started. Try, combine the movements with each other and, if something fails, correct the mistakes.
Understand why you don't succeed
There are three main reasons why instead of twerk you get some bullshit. And the size of the priests has nothing to do with it.
1. You lack flexibility
To be a good twerk dancer, you need to have good mobility in your lumbar spine and hips. If flexibility is lacking, you can improve it by doing stretching exercises.
Choose Stretching Exercises 🤸🏻‍♀️
50 Full Body Stretching Exercises
2. You work your upper back and shoulders
All basic movements require arching in the lower back. It is due to the lower spine that you feed the pelvis back and forth.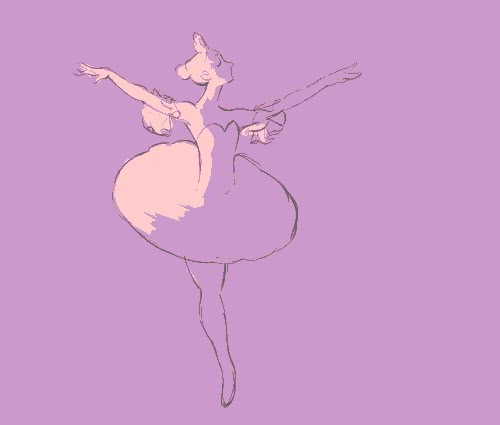 But if during booty pop you bend in the thoracic spine and connect your shoulders, the movement will not look like a twerk.
3. You're too tense
This is probably the biggest beginner's mistake, which results in a tight, wooden pelvic movement instead of sexual shaking. nine0005
Don't push yourself too hard, relax your buttocks and thighs, shake off tension from your arms and shoulders. All elements should be carried out easily and without clamps. The best way to relax and feel the movement is to turn on the music.
Pick up the music
We found a cool audio compilation that makes you want to dance to and not stop. The description on YouTube has the names of all the tracks.
And another big selection, this time from Yandex.Music. There are some great tracks too, and some of them are pretty slow paced so you can learn the moves in a relaxed and casual way.