How to join dance group
Joining A Dance Company Or Dance Group
By: Sarah Chamberlain - Updated: 18 Aug 2021 | *Discuss
Tweet
Joining a dance company or dance group is a great way of developing and showcasing your dance skills. Getting started can be a daunting task but with the right information, you can feel confident in choosing a dance group or dance company that is right for you and benefit from their combined experience. It's all about becoming the best dancer you can be, learning new skills and experiencing the thrill of performance. Being involved in the dynamics of a dance group to develop productions is a great learning environment, but requires commitment and dedication, so make sure you know exactly what you are in for.
Dance As Profession or Fun?
What do you want to get out of joining a dance company or dance group? Are you interested in training at a professional levelas a dancer, or do you want to simply have fun choreographing new performances? There are many different types of dance companies; some provide a training ground for the world's future professional dancers, whilst others are small groups that perform regularly at corporate events.
Your experience in dance so far will give you some idea as to the type of dance company or group that is best for you, but be open minded; experience in a particular type of dance doesn't mean you can't get involved with others. Middle Eastern, Bollywood, belly dancing and cheerleading groups accept dancers with different backgrounds and training.
If your dream is to dance professionally, then a dance school affiliated with a company could be for you. Depending on your previous training, you may wish to take classes through the dance school as preparation for entering the company later on. This is not a prerequisite, open company auditions are often held, however taking classes at the dance company of your choice will ensure you are familiar with teaching styles and be more informed about audition requirements. You will also receive information about upcoming performances, work shops and short courses.
If attending an open audition, it is a good idea to attend a workshop before hand.
Dance companies often hold workshops or master classes which can be great audition preparation. Take part in as many as possible with different dance companies to gain experience with various choreographic and teaching styles. The more experience you have, the more confident you will feel in an audition environment.
If At First You Don't Succeed As A Dancer...
Try, try again! Don't be discouraged if you don't make the selection the first time around. Dance companies want to make sure you are serious - most rarely accept dancers the first time you audition. Put it all down to experience and if you really want to join that dance company, don't give up. Show you are serious by taking a summer course, train hard and you will have a better chance of being accepted next time. Maybe you realise through the audition process that the dance company is not right for you, in which case you can set about finding one that is.
Specialty Dance Groups
If you see yourself performing as a dancer at sporting or corporate events, dinners and galas then join a dance group that specialises in this area.
There are countless dance groups of different styles that perform regularly around the country. Performing at events is a great way to gain experience and exposure and you may even earn some extra money for your trouble!
Contact a dance group in your area that takes your interest to see if you can become a part of it. Go along to a practice session to join in, meet the other members and ask questions. Find out how often they perform and where practice is held. Your dance group will require you to be dedicated, which can mean lengthy rehearsals and late nights sewing costumes! As long as you are aware of your responsibilities, you can decide if it's the right dance group for you.
Do your research to find a dance group that suits your aspirations. There is a dance group or company out there for any style of dancer and for anyone that wants to develop as a performer. The amount of time you wish to dedicate is important - professional companies require your absolute commitment to rehearsals, training and performance, which is all part of becoming a full time dancer.
Smaller dance groups meet weekly, monthly or when a performance is coming up and can be great if you have other commitments like work or study. Whatever you choose, performing with a group or company is a great way to develop yourself as a dancer. So don't delay, find a group that suits you and have fun!
Previous Page
Next Page
You might also like...
Share Your Story, Join the Discussion or Seek Advice..
[Add a Comment]
I love dance. I want to do dance but I don't know how can I join a group because I don't know
Delisha - 18-Aug-21 @ 2:51 AM
I love dancing but I don't how to dance and I wish to know how to dance because I really have the passion for dancing and I will love to join your group
Olivia - 6-Aug-21 @ 9:54 AM
I love dancing as well as singing.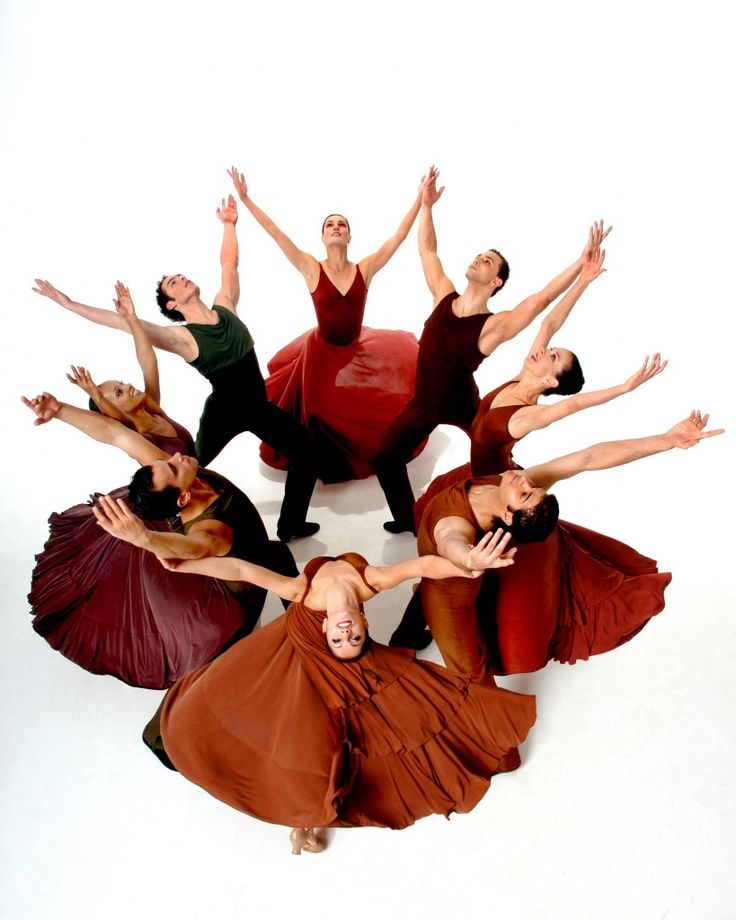 And would love to join a dance group and dance in competitions and become famous.
Odelia - 31-Jul-21 @ 1:31 PM
I love dancing and I want to join any dancing group close to me
Flexyqueen - 24-Jul-21 @ 2:05 PM
I want to join dance group. I am trained bharatanatyam dancer
Lata - 8-Jul-21 @ 11:39 AM
I want to join dance group.I am trained bharatnatyam dancer
Lata - 8-Jul-21 @ 11:38 AM
Hi. I would love to join a local dance team and perform publicly. I dance various styles ballroom, modern jive etc. I'm in Greater Manchester ??
Jen - 17-Jun-21 @ 5:55 PM
I love dance and I am of 13.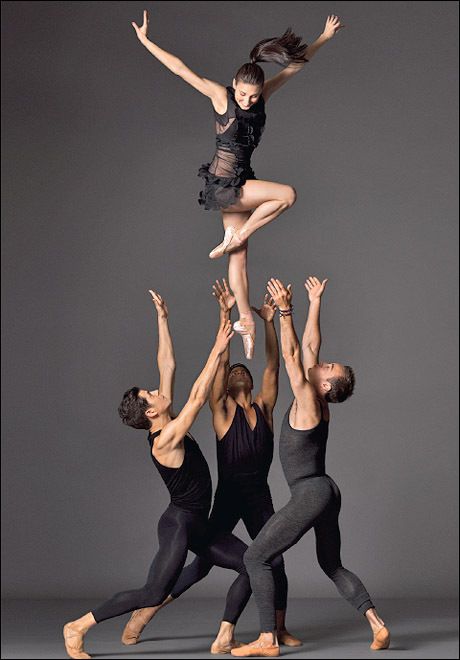 I wanna join a dance group.
Aera - 27-May-21 @ 5:10 AM
I love dancing and I want to know how to dance more
Jose - 9-Apr-21 @ 7:16 PM
I'm 15 and I would love to join a dance group and sing or rap
Von - 10-Feb-21 @ 7:55 PM
I really wish to learn how to dance though I can't dance for now but I really have passion for dancing
Temi - 10-Feb-21 @ 12:03 AM
I love dancingbut never got the chanceto
lumy - 27-Jan-21 @ 4:30 PM
I would love to join a dance group, I loving dancing
Annie Love - 30-Sep-20 @ 3:30 PM
Hlw I would like to join group dance i live cape town phillipp my no is 0635773289
Babes - 19-Aug-20 @ 11:43 PM
Hi Im from Hounslow,U.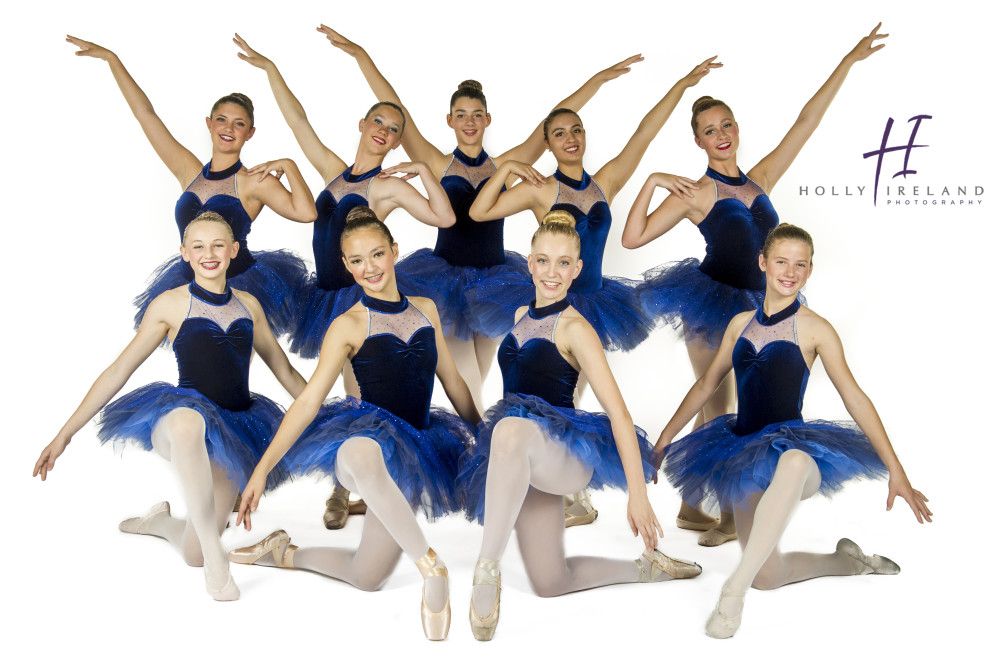 K..Looking to join a dance crew..bdw im 30 n can still Kick ass??
Russ - 24-Jul-20 @ 8:19 AM
I love dance and am 13 I will like to join
Booboo - 23-Jul-20 @ 4:21 AM
I will like to join a dance group.........
Aramide - 5-Jul-20 @ 3:38 PM
Hi sir my neme Kàpîl from dehradun this dancing your group join me plz
Kapil khati - 26-Jun-20 @ 7:55 AM
I need a help for dance because I really love it. 09075927311
Aweson - 14-Apr-20 @ 8:37 PM
I love dance, because dance as be me for all time.
Aweson - 14-Apr-20 @ 8:34 PM
Hey I'm dance I research to find a dance group .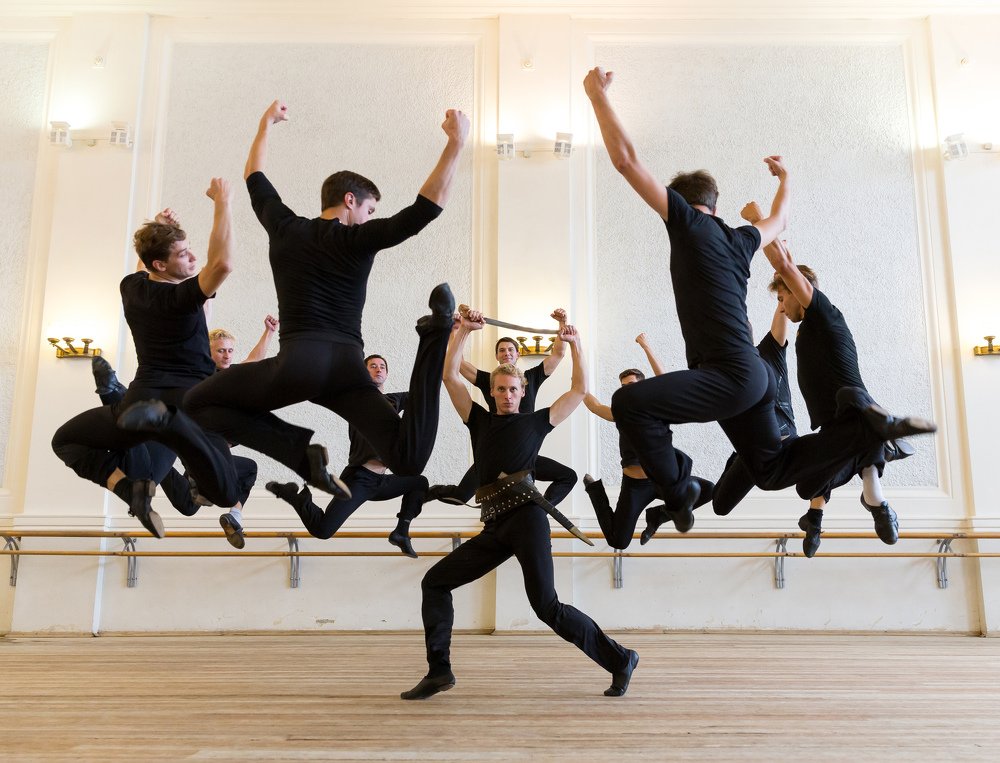 I live in rabat
Hozinsimo - 3-Apr-20 @ 10:06 AM
hi good afternoon, i really like to dance ,this is really my dream so i want to join the group you will notice this plsss i really like it , thankyouuu i am here in philippines
dessa - 27-Mar-20 @ 4:55 AM
Hi guy help me.. My name is care from marble hall , the dancing is my career I know to dance,hippop,RNb, house, I want company who will help me to achieve my talent,call ,0799124731
None - 27-Feb-20 @ 12:35 PM
Good afternoon I would like to join a dance group, I danced before in Romania, but I would like to make everything professionally. Could you please let me know know how I should proceed? Thank you!
Cassandra - 23-Feb-20 @ 10:34 AM
Hi am a Dubstep danceram looking for a dance crew or company to join.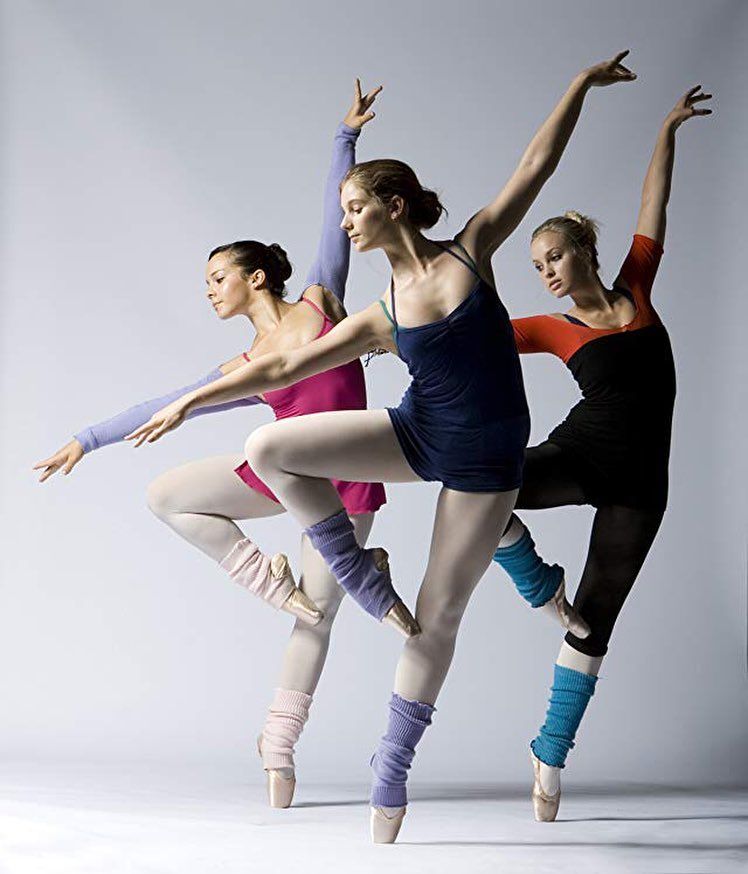 Contact 0760354065
B Bort - 31-Dec-19 @ 12:04 AM
Sr mai dance comedy acting .....joinhona chahta hoo plz sr
Sanuj - 22-Nov-19 @ 6:56 PM
l love dancing it has been part of me i will love to join your dancing group
promisejouscy - 22-Nov-18 @ 5:01 PM
Would love to join the group dance n to become so perfect
Chyluv - 12-Sep-18 @ 4:15 PM
hi I'm really a unique dancer with passion and will be honored if even the opportunity to dance in ur crew
kuyelexxy - 11-May-18 @ 2:41 AM
I wold like you to join me In to this dancing group
ridexzy - 11-Jan-18 @ 10:40 PM
Title:
MissMsMrsMrDrRev'dProf.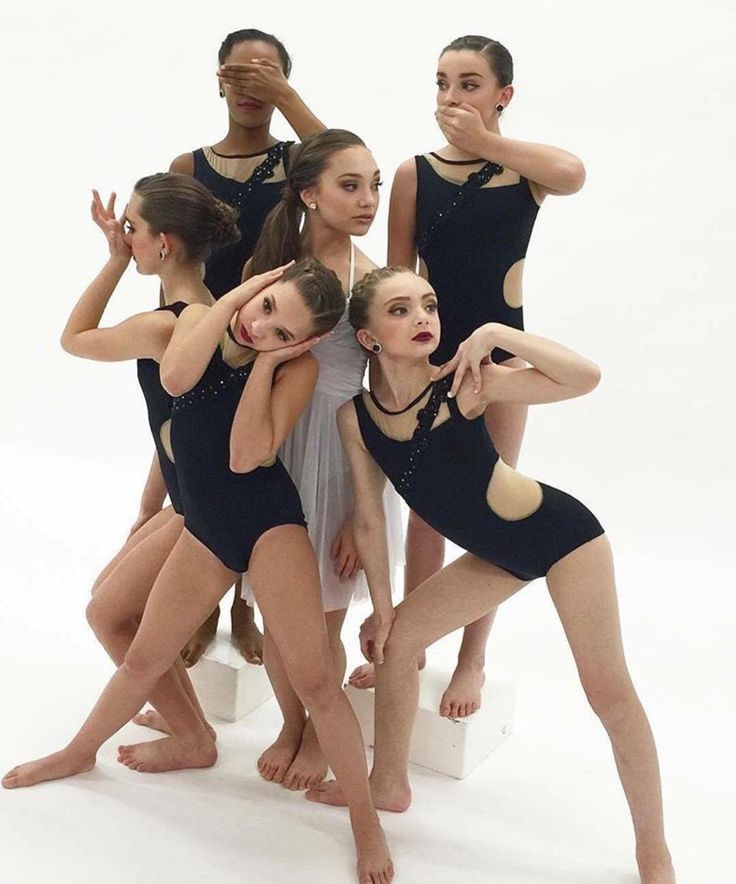 Other
(never shown)
Firstname:
(never shown)
Surname:
(never shown)
Email:
(never shown)
Nickname:
(shown)
Comment:
Validate:
Enter word:

Hip Hop Dance groups | Meetup
Largest Hip Hop Dance groups
1

NYC New to Dance Meetup Group

3,768 New to Dance | New York, USA

Monika

Organized by Monika

Monika

Organized by Monika

2

San Antonio Dance Meetup Group

3,718 Dancers | San Antonio, USA

Rob and Diane van Haaren

Organized by Rob and Diane van Haaren

Rob and Diane van Haaren

Organized by Rob and Diane van Haaren

3

Afro Dancehall Hip Hop & other Urban Music Lovers in Paris

2,643 music & dance lovers | Paris, France

Maya

Organized by Maya

Maya

Organized by Maya

4

Hip Hop and AfroDance NYC

1,900 Members | New York, USA

Angel Kaba

Organized by Angel Kaba

Angel Kaba

Organized by Angel Kaba

5

Dancing Saturday

1,798 Dancers | Ankara, Turkey

Demi B. Yilmaz

Organized by Demi B. Yilmaz

Demi B. Yilmaz

Organized by Demi B. Yilmaz

6

Latin Dance and Tango in Southern CT

1,700 Dancers | Stamford, USA

Jorge Gem Duras

Organized by Jorge Gem Duras

Jorge Gem Duras

Organized by Jorge Gem Duras

7

Online Music Events & Meetups in Los Angeles

1,689 Music Creators | Los Angeles, USA

Jesus Sifuentes

Organized by Jesus Sifuentes

Jesus Sifuentes

Organized by Jesus Sifuentes

8

Dancers United!!!

1,560 Dancers | Chevy Chase, USA

Jasmin

Organized by Jasmin

Jasmin

Organized by Jasmin

9

Meetup Hip-hop Dance Dubai

1,478 Membres | Dubai, U. A.E.

Rudolf OUEA

Organized by Rudolf OUEA

Rudolf OUEA

Organized by Rudolf OUEA

10

NYC: *SASSY* Dance Classes for Women (Hip-Hop, Heels, Jazz)

1,440 Dancing Divas | New York, USA

Julia Sokol

Organized by Julia Sokol

Julia Sokol

Organized by Julia Sokol
Newest Hip Hop Dance groups
Short Films for SWAYNEC.O.P.D: The Discography, 99-Present

3 Members

Started Nov 4 in Houston, USA

Montréal Women's Social Meetup Group

51 Members

Started Oct 31 in Montréal, Canada

Men Loving Life Brisbane

24 Members

Started Oct 23 in Brisbane, Australia

Spoken Word Poetry, Song, and Hip Hop Event

26 Members

Started Oct 16 in Barcelona, Spain

San Mateo Hip Hop Dance Meetup

19 Members

Started Oct 3 in San Mateo, USA

Let's Move Free dance classes in Auckland

122 Members

Started Oct 3 in Auckland, New Zealand
Dancing from "A" to "Z": where, when and how?
Do you like to dance? Or maybe your child loves to dance? Then, for sure, you wondered about choosing a dance school, thought about where and in what direction it would be better to go yourself or give your child away.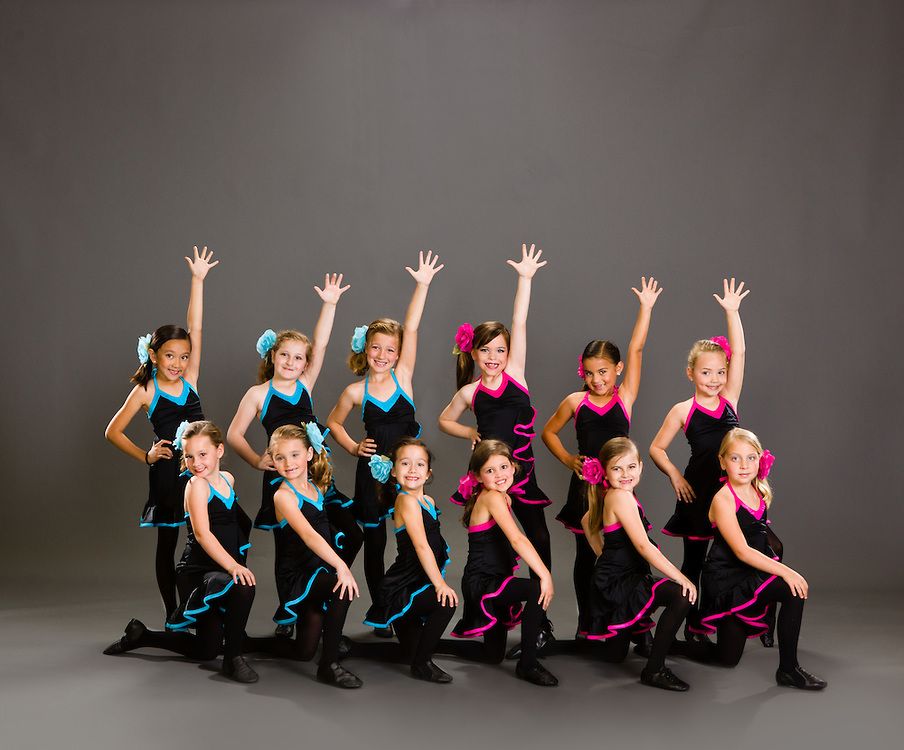 In this article, we have collected all the main questions related to dancing classes. Vladimir Sheremetiev, teacher and choreographer with sixteen years of experience, author of many materials on the history and technique of performing various dance styles, director of the Step Forward contemporary dance studio, Chelyabinsk, answers them. So, let's begin!
- At what age is it better to send a child to dance?
Much here depends on the individual characteristics of the child, on the format of classes and on the dance direction that you choose for your child. If we are talking about children's dance classes, then you can try to start practicing at the age of three with the indispensable condition that the classes themselves will be held in a playful way, and a professional will work with the child.
At the same time, the question of individual characteristics and development remains open, because not all children at the age of three are ready for classes without the presence of their parents.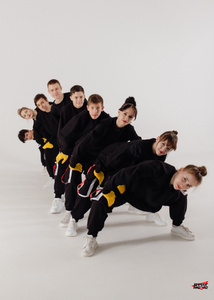 However, by the age of four, the vast majority are already quite successfully engaged in children's dance, they enjoy the lessons very much and have good results. Therefore, the answer to this question is this - send your child to a dance studio from the age of three or four and choose groups for children's dance. About why it is worth giving the baby to this particular direction, we will talk a little later.
— At what age is it not too late to start dancing on your own?
Practice shows that it is never too late to start exercising yourself, it all depends only on your motivation, as well as on your health. Of course, starting breakdancing at sixty will probably be very difficult and traumatic. Therefore, decide which direction you like and which one is suitable for medical reasons. If you do not take age extremes, then you can say with confidence that middle age is not a hindrance. Even starting at thirty, you can achieve very good results in many types of dances, for example, in street directions.
Therefore, do not deny yourself and do not refer to the years, if you dream of becoming a good dancer, the power of your dream can work wonders. And if we are talking about classes for yourself and for the soul, come to the hall, no matter how much you have.
Summarizing the above, the answer will be this: when practicing as a hobby, there are no age restrictions for any dance direction. Most importantly, try to get into the group of your age so that it is comfortable to practice.
If you want to achieve certain results, to dance semi-professional or professionally, then for street dances, such as hip-hop, popping, locking, etc., middle age is not a contraindication, on the contrary, you can learn to dance well at this age, you can achieve certain heights and gain public recognition. In the case of choreography, modern, ballet, as well as breakdancing, due to the high requirements for physical form, it is advisable to start at least at student age. The same goes for ballroom dancing.
- Should I give the baby to hip-hop or breakdancing?
A very interesting question often asked by modern parents. Hip-hop and breakdancing are all over the place now, they are shown on TV, children watch and try to repeat the bright movements. But does it make sense to send a baby, that is, a child under 6 years old, to these types of dances, is it worth paying for such classes? Our opinion boils down to the fact that it is definitely too early to dance hip-hop or breakdance at this age. If you want your child to not just jump at home and in the gym, but really learn something, it is better to enroll him in a children's dance. There are several reasons for this:
First of all, both hip-hop and breakdance are technically quite complex and young children usually do not have enough attention and concentration to learn the elements correctly. It is necessary to send the child to a place where he is given material of adequate complexity that he is able to perceive.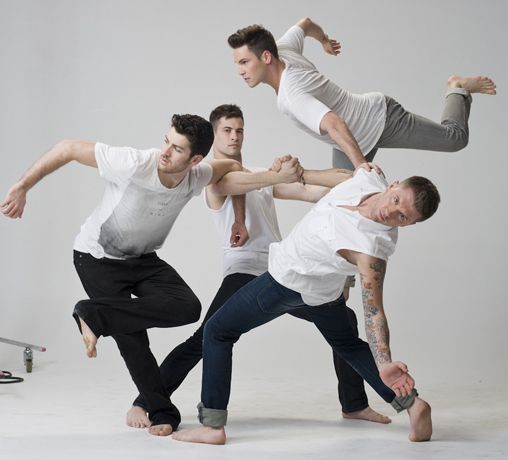 For even if you enroll him in a dance group just for the sake of the child spending energy, then isn't it better to combine this waste of energy with learning something useful, something that he can adequately learn in his three to five years?
Secondly, at this age, children need to be engaged in a playful way according to appropriate methods, and street dancing does not imply this. Toddlers need to be given rhythm, develop physical abilities and coordination through activities that they understand and for which they are ready.
Now there really are dance schools that take students to hip-hop almost from the age of three. But you need to understand that this is done only because of the presence of demand in the market, because demand dictates supply. There will be no real benefit in three or four years from such classes. On the contrary, an inexperienced and young teacher, of whom there are a lot of street dance teachers, can bring certain harm, discourage the child from any desire to dance in principle.
So if your kid really likes street dancing, be patient for a couple of years, but until then, send him to a children's dance. There he will spend this time with benefit and, subsequently, he will come to hip-hop or breakdance with good preparation.
— What are the criteria for choosing a dance school?
Despite the fact that there may be several main criteria for choosing a dance school, the main one will always be the professionalism of the teaching staff. And here you need to pay attention to the following factors:
1) Mentor's age. Dancing and teaching dance is for the young, so basically it's okay if your choreographer is only in his early twenties. But if he or she is under twenty and is teaching children, then it makes sense to consider what such a young person can really teach a child - although, of course, there are exceptions. In the case of classes for adults, here, as a rule, everything is not so strict, because it is usually easier to find an approach to accomplished people.
But, one way or another, you need to pay attention to it.
2) Vocational education. Ask if the teacher has a professional education in the dance field or if he is currently receiving it. When it comes to choreography, ballet, modern, ballroom dancing, secondary special or higher professional education is a big plus. If we are talking about street dancing, hip-hop or breakdancing, then there are no such subjects in educational institutions, so you should pay attention to other things.
3) Achievements. Many dancers, especially young people, like to brag about their own achievements at various competitions and festivals, prizes, trips, and so on. However, let's remember that the victory of a person in any dance event, although it speaks of his own dance level, does not mean at all that he is a good choreographer, works well with children and can really teach dance. Therefore, it is worth paying attention to what results the students of this choreographer achieve.
4) Manner of communication.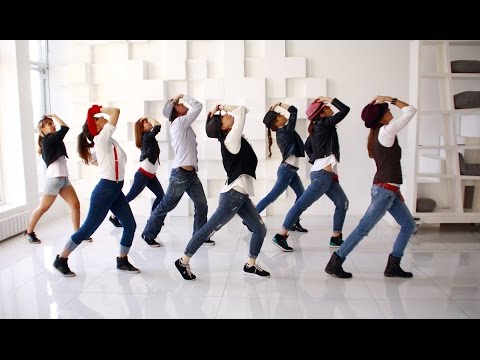 In our opinion, this is one of the most important criteria. A person must be able to communicate competently, find a common language with children and adults, and be bright. Then you will like classes and this will give additional motivation to classes.
In addition, a good dance school always has a system of teaching dance, programs that teachers work on, and intra-school events that you can and should attend. If this is the case, then the school management is really working for the good and it is worth enrolling in such a studio.
Among other criteria for choosing a dance school, we note the convenience of the location and the adequate cost for the services provided. But still, let's say that the main thing is always the mentor himself and the general system of work built in the dance school. It is better to overpay for quality and a good result than to give a lot of money and be disappointed. Therefore, analyze, understand whether you and your child like the classes and do not be afraid to praise the studio and its employees who really work for you.
— What should I wear to dance classes?
The question is purely technical. It all depends on the style of dancing that you will be doing. For choreography, these are, as a rule, leggings and a T-shirt for girls and a T-shirt and sports trousers for men. They practice this type of dance often in socks or barefoot, or you can wear ballet flats.
If we are talking about street dancing, then it is always enough loose clothing that would not hinder movement - a T-shirt and sports trousers are fine, as well as sports shoes, sneakers or sneakers, on your feet.
When we talk about children's dance classes, the kids get gymnastic leotards (or shorts and a T-shirt for boys), and Czechs or ballet flats are put on their feet.
Well, adults can dress up for classes in popular dance styles just as they would dress up when they came to fitness.
— How long does it take to learn to dance?
A very ambiguous question which, nevertheless, interests many.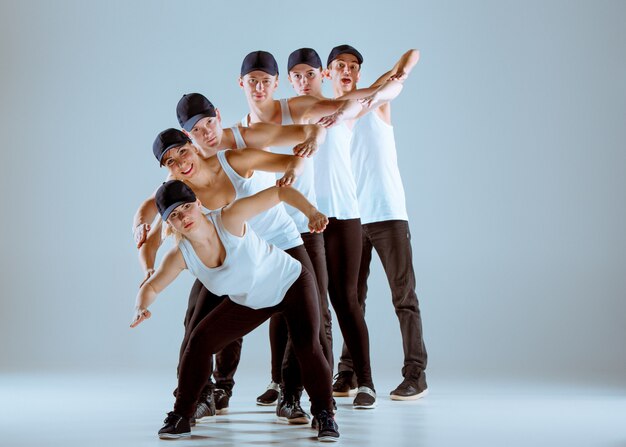 What does it mean to "learn to dance"? For some, mastering a couple of dance moves will be enough to shine in a disco, while others need a big stage.
Therefore, you must first decide on the purpose of the classes. If we are talking about street dancing, then decent results can be achieved, as a rule, after a couple of years of regular classes. Of course, a lot depends on who leads the classes and on your own abilities, but on average, in the second year you will no longer recognize yourself in comparison with the past, and in the third year you will dance very decently, if only you yourself want to. The same can be attributed to any classes at the amateur level - subject to such an important condition as regularity, the results will appear fairly quickly.
In the case of serious choreography, ballet and professional activities in general, get ready for the fact that it will take years and there will never be a limit to perfection. Although the first results will also appear in the second or third year of study.
— How often do you need to practice dancing to get results?
The regularity of any activity is very important! It is clear that the more training, the better. But what is the optimal schedule in which the result will be achieved and you yourself or your child will really develop and learn to dance? We'll talk about this below.
So, at least, classes should be held twice a week for one astronomical hour. Moreover, it must be borne in mind that the break between them should not exceed three days, otherwise all the studied material will be forgotten.
If there is an opportunity to study three times a week for an hour and a half, this is very, very good. Such activities will help keep yourself in a constant tone, and this tone is extremely important in order to grow in your favorite business.
And, of course, the more classes, the better. If with a schedule twice a week for an hour you will get a certain stable, but small, result, then by practicing every day for two or three hours, for example, you will almost certainly achieve great dancing success soon.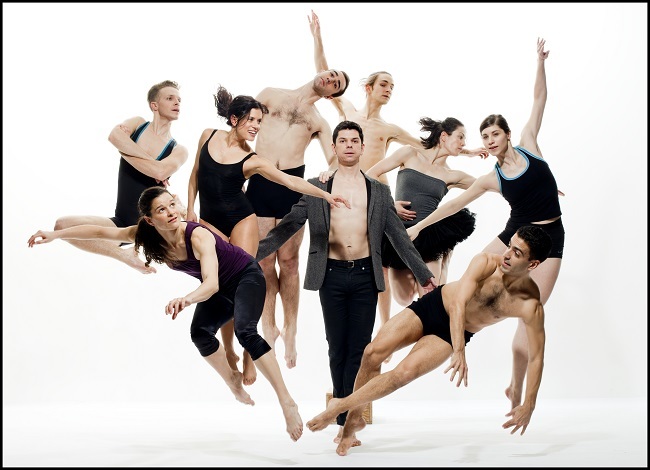 It should be borne in mind, at the same time, that regular classes in the gym do not at all cancel the desirability of studying at home. If, say, your child goes to a children's dance, then at home it is quite possible to dance with him a little, ask him to repeat what was learned today in the studio. Well, if you do it yourself, then homework, practicing various movements, stretching will become an integral part and even a guarantee of progress.
— Why do we need dances, what do they develop? What are the medical contraindications for dancing?
When you come to a dance or bring your child to a dance school, it is very important to understand whether the classes will be beneficial. In addition, if you know what physical and mental qualities, motor skills develop certain dance styles, this will undoubtedly help you make the right choice.
Let's start with the choreography. Classes in classical and modern choreography, ballet, ballroom dancing help to form a muscular corset, correct posture.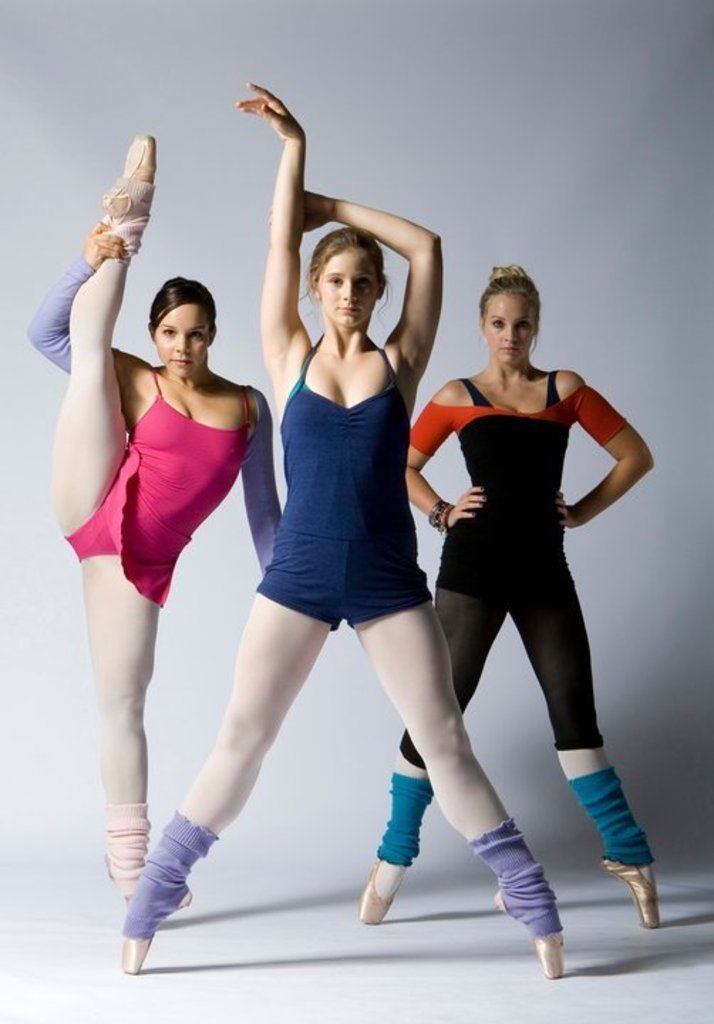 In addition, great attention is paid to stretching. Therefore, if you want to be slim and easily sit on the twine, welcome! However, it must be borne in mind that the same stretch has certain nuances. For example, if by nature you or a child have long ligaments, then it makes sense not to stretch, but to perform muscle strengthening exercises, and to do physiotherapy exercises in parallel.
As for street dances, namely hip-hop, locking, popping and other similar dance styles, their undoubted advantage is that they teach you to relax and control your body, relieve muscle clamps, improve coordination and help you learn a sense of rhythm. It is no secret that many diseases, in particular, diseases of the spine, are associated with the presence of muscle clamps in various parts of the body. These clamps are formed very often under the influence of psychological factors. For example, if you pay attention to the cervical spine, to the shoulders, then with a high degree of probability you will notice that your shoulders seem to be slightly raised, moreover, you were not aware of this before.
This is one of the typical muscle clamps, which is a reaction, including to everyday stress - remember a cat or dog that bristles in case of danger. Despite the fact that we are not aware of this clamp, it keeps the neck muscles in constant tension, spasms them, and it is the neck and cervical spine that contain the arteries responsible for the blood supply to the brain. That is why it is so important to learn to relax, relieve muscle tension in your own body and, in this way, help yourself to relieve physical stress. Street dancing is an indispensable assistant in this regard, because the technique of performing the same hip-hop requires control over the body and a certain tone, associated, among other things, with muscle relaxation.
If we talk about practicing such a physically demanding area as breakdancing, then here a contraindication may be diseases in which it is undesirable, say, to lift weights. However, of course, it is better to clarify everything with a doctor. At the same time, this style is an excellent, if not the best, means to strengthen the body, muscles, develop flexibility and endurance.
Probably, only gymnastics can compete with him in this, but breakdancing is also a dance, and dancing is always more interesting! Therefore, if you want your child to grow up strong, strong, do not be afraid to sign him up for a break.
Summarizing the above, we can say that the physical and other benefits of dancing are always obvious. Although it also makes sense to first consult with a doctor you know about contraindications. But in the vast majority of cases, even the presence of any kind of disease is never a factor that prevents people from dancing. You just need to do it wisely, carefully and under the guidance of a competent mentor.
- What do you do when you don't seem to be getting anything?
Many who have been dancing for a while start wondering how well they dance. Often these thoughts come a few years after the start of classes and, sometimes, force someone to quit classes, because, in their opinion, they do not succeed. Let's look at a few key points to dispel this myth.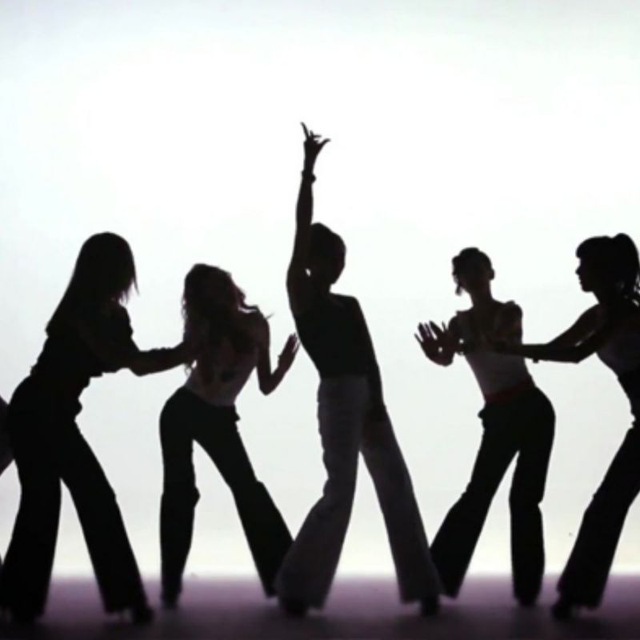 First, in dancing, as in any other activity, you must have patience. Immediately, after the first lesson, no one ever becomes a champion. The main thing is to practice regularly, persistently and enjoy the process itself. Then the result will not keep you waiting.
Secondly, the assessment of one's own result is always subjective and depends on who we compare ourselves with. Let's say, before I started doing modern dance, it seemed to me that some guys at the disco dance very well, but I can't do anything. But very soon I outgrew them, and I begin to compare myself with a coach, and then with champions, world celebrities, the best of the best. It's good to look up to the stars, of course. But when evaluating yourself, look back and look at the whole path that you have traveled. Isn't that the result?
Thirdly, there is another nuance that is not so obvious, but has a huge impact on self-esteem. Its essence is that in the course of classes, especially over the years, the nature of the material studied, the acquired skills, changes.
Accordingly, the evaluation system should also change, and this often does not happen. A simple example is when a person is just starting to dance, he learns the basic steps, movements. And, pretty soon, he already sees the result - so I didn't know how to do anything, but now I'm already dancing. This is great. But years pass and the same person, continuing to practice, asks himself: "the years go by, but I still dance the same." And he concludes - "probably I have not achieved anything." The mistake is that people do not always realize that if knowledge of the dance base comes at the beginning, then over the years the technique is honed and their own style, their own understanding of dance is developed.
So remember, if you continue to dance and give yourself and your heart to it, you will continue to develop and will do it better and better. Do not quit what you started, because it is not in vain that they say that the one who walks will master the road. The one who has perseverance and will will always be the winner!
© Vladimir SHEREMETEV, 2016
Any reprint of this material is allowed only with the knowledge and consent of the author.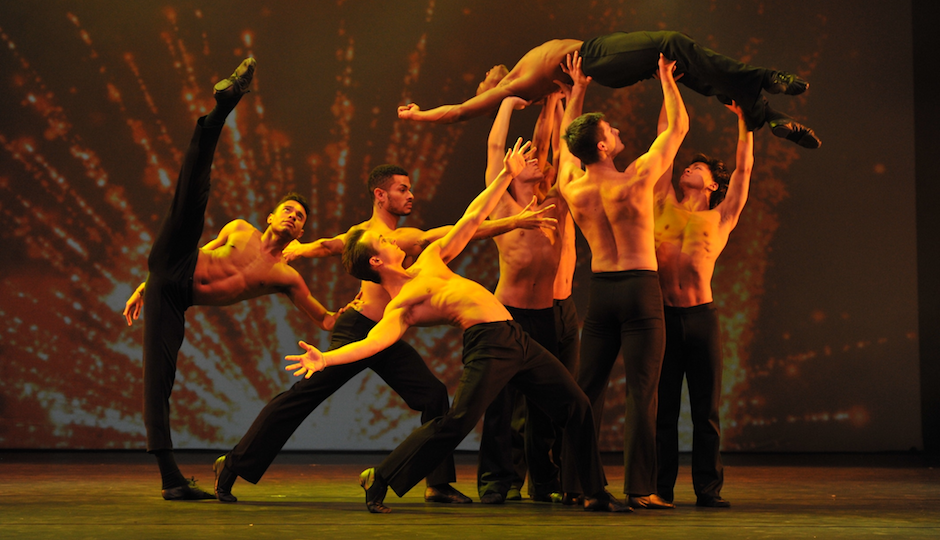 Corrections to the author's text, the use of excerpts, citations without attribution and links to the source are prohibited.
How do I get into a dance group like Todes?
#1
#2
9000 9000 #4
#5
#6
#7,0007
I want to dance professionally, but only not in clubs, but at various concert performances, dancers, etc.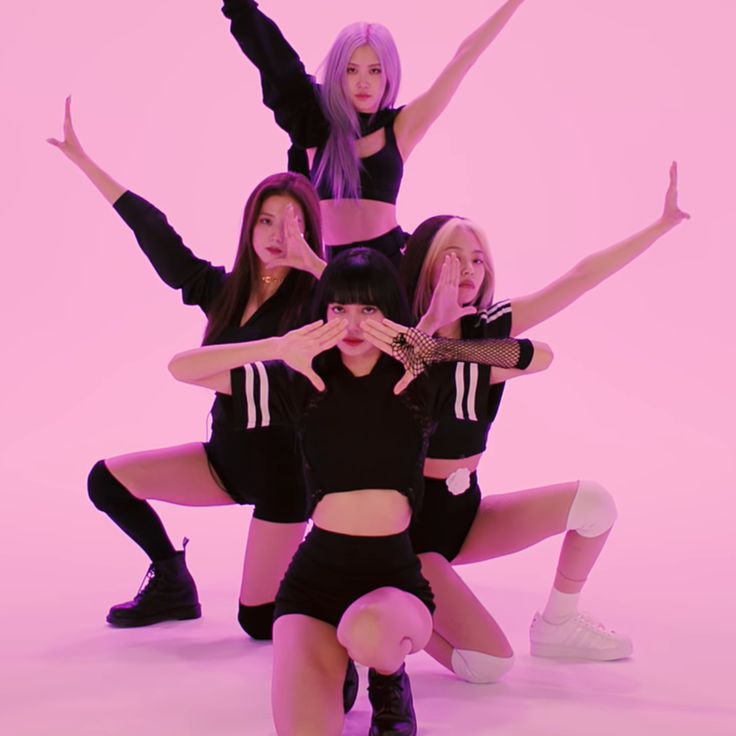 Who knows how to get there?
#8
#9,0007
9000 #10
90ISE 2012, 19:26
#11
#12
#13
#14
#15
#16
#17
#18
#19
#20,0007
9000 #21
90ARE June 15, 2012, 09:20 PM
#22
Bubbler
Trinify your mouth with your ass then there will be a chance.
.. on backup dancers, etc. Who knows how to get there?
Woman.ru experts
Maria Burlakova

Psychologist

107 answers

Galimov Ildar

Family psychologist

116 answers

Maxim Sorokin

Practicing psychologist

643 responses

Vera Vladimirovna Zolotykh

Psychologist

137 answers

Julia Lekomtseva

Cosmetologist

246 responses

Alla Buraya

Psychologist

44 answers

Rogovtsova Natalia

Nutritionist, gastroenterologist

2 responses

Vyacheslav is rich

Certified practitioner. ..

317 answers

Nikita Nosov

Practicing psychologist

29 responses

Nidelko Lyubov Petrovna

Practicing psychologist

227 answers
#24
Polina
I am 14 years old, I have been dancing for about 9 years, I want to get into Todes. I know that it is very hard.
To sign up for a casting, send your CV to e-mail: [email protected] with the note "Casting". We need experienced and diligent dancers!
You can also enroll right now and start training at our school-studio, and then move on to the main ballet team.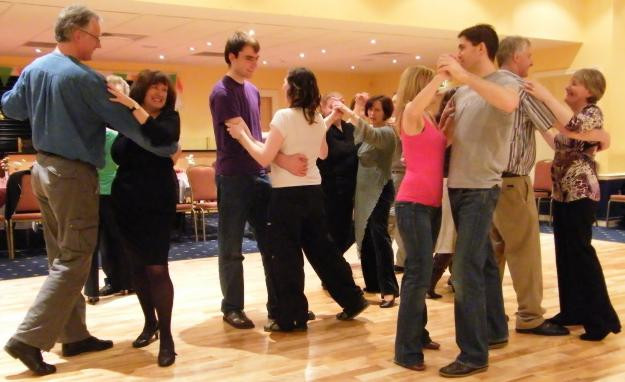 #25
Guest
no way, if there is no one you know in the dance environment or a philanthropist. Plus, you need to "cook" in dancing since childhood. be able to sit on all types of twine, be in shape, i.e. not prone to fullness.
#26
#27
Lenusik
Good Day! and I heard that preference is given to their own students from the studios. Well, how can I go to the studio if there is no one to pay for training in it? I, for example, due to my age do not have the opportunity to earn such an amount (((((
Unreliable stories
I am infuriated by my husband with his children and grandchildren .

..

458 answers

The man immediately warned that all property was recorded for children

9000 9000 565 answers
9000 9 Such a salary - I do not want to work

384 answers

A lie 22 years long. How to destroy?

699 responses

Husband left, 2 months of depression... How will you cope if you are left all alone?

159 replies
#28
I'm interested in the age limit for casting.
There is no TODES studio in my city, but I have been dancing and still do, moving to Moscow is not a problem for me, but I am 25 years old... is it possible to get into the main team at that age??
#29
Guest
Good day)
I'm interested in age restrictions for casting.
There is no TODES studio in my city, but I have been dancing and still do, moving to Moscow is not a problem for me, but I am 25 years old... is it possible to get into the main team at that age??
We wish you good luck!
#30
#31
Evgenia
how can I get to the casting in the main team of Todes?
#32
#33
Hello) And someone knows when the casting will be this spring? )
#34
#35
Guest
Sent a week ago already))) 8 (495) 984-35-86 I call this number, no one picks up the phone (((And how long before the casting they report!?
#36
#37
Guest
New topics
How do you earn money?

3 answers

Can a teacher leave during his lesson?

27 answers

Courses with a promise to help you get a job?

3 answers

How can I grow up?

8 answers

Work, loss of documents

2 answers
#38
#39
#40 9000 9000
I I'm 14 years old, I've been studying at the Todes studio since I was 11 years old.
I really want to be in the main cast... Can you tell me how old you can take part in the casting? And in general, is it possible to get into the main without casting? Somehow we had a replacement coach (replaced by a girl who left the main team in the summer), she said that she had not studied in Todes before, and somehow Alla Vladimirovna met her and offered to go to the main team without casting ...
In 4 years your skills and dancing skills will become more perfect, and you will have every chance to get into ballet through casting. Good luck!
#41
#42
I would like to send a child to Todes, but was read out negative reviews ... even I don't know if it's worth it. son is 5...0136
#44
Guest
child 3.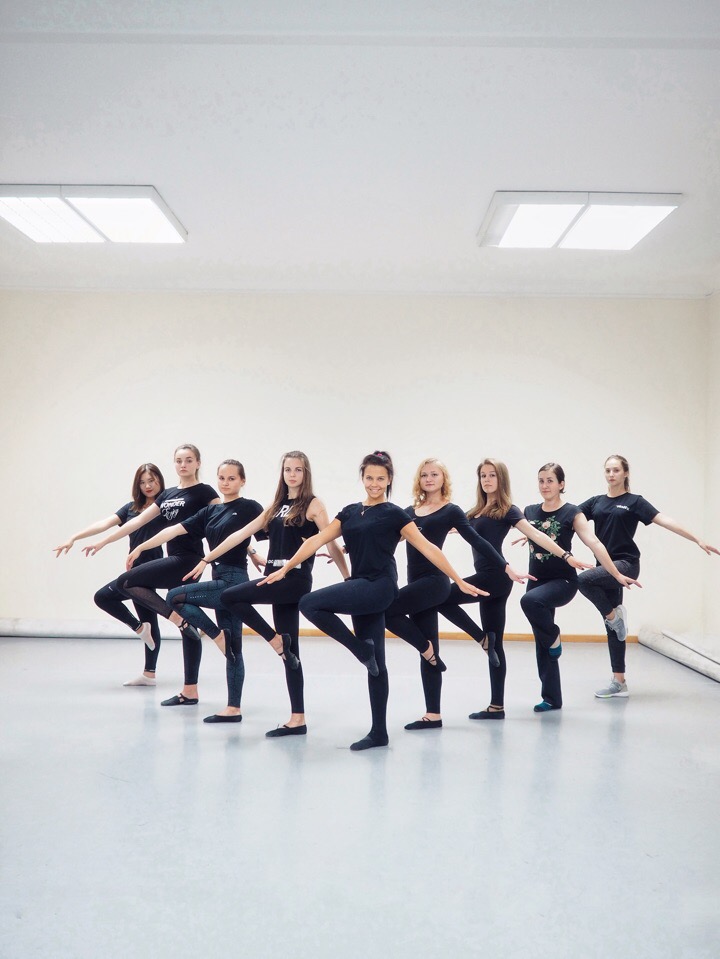 5 years old. tell me when you can come? which is better - now to start walking, if you take it or from September?
#45
#46
question on pay and employment contract.
1) after getting into the main team, after what time do they conclude with the dancer tr. contract and how long does it take to get paid?
2) What are the minimum and maximum salaries and percentages?
3) What is the additional payment for non-standard work schedule?
4) if an injury occurs during training or performance, what kind of financial compensation? September 11, 2013, 13:04 ! they worked for a year and were forced to leave because they did not earn (replacements are not considered - these were forced earnings). Weekends may not be for a long time, but you can turn a blind eye to this if it is paid.