How to have a dance party
How To Host Your Own Dance Party
Skip to content
Previous Next
You dance in front of the mirror while you sing into the hairbrush. You try to mimic the latest dance craze moves on a YouTube video. Your friends probably do the same. Why should you all do this alone when you could do it together? Throw the party of all time by hosting your own dance party and invite everyone to show off their mad skills together. Here are some things to think about.
Decide what kind of dancing you want to do
Choosing a specific style of dance helps to plan the party. It gives you a theme and narrows the focus of the skills you'll all practice and learn together. Some ideas for dance styles include:
Country line dancing
Swing dancing
Hip-hop
Salsa
Find a location with space to boogie
Maybe you have a basement, garage, or playroom big enough to transform into a dance hall.
But if you don't, you'll want to find a space. As you're looking, keep in mind the type of floor that works best for dancing. In some cases, the DJ you hire can connect you with a dance floor for almost any venue. Either way, you need to find a space with enough elbow room for folks to boogie without it becoming a full contact sport.
Hire a DJ who has song variety in your preferred genre
Because you don't want to spend all your time pushing play and pause on a playlist, hire a DJ to handle the tunes for you. Chances are they'll have more songs in your preferred genre anyway, and you can focus on learning the steps and interacting with your party guests.
Coordinate with a dance instructor
Let's be honest. Just because your friend is a good dancer, it doesn't mean they are a good dance instructor. For the best results at your dance party, hire a dance instructor to teach you and your guests the proper techniques (with the proper amount of patience).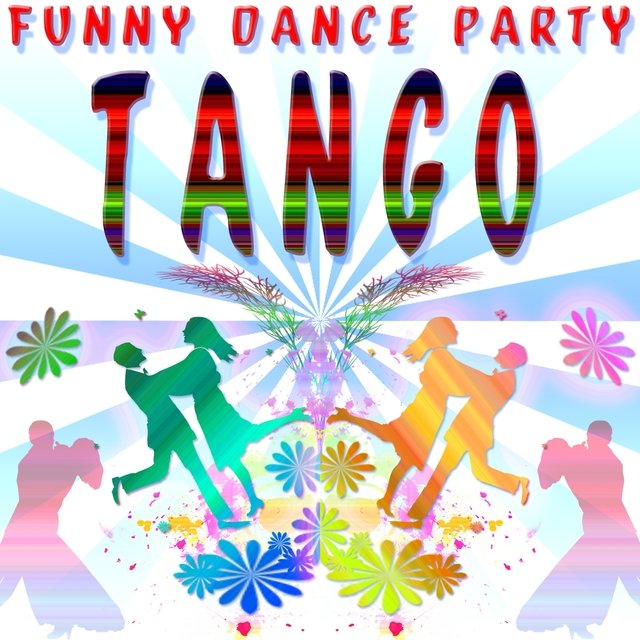 Cutting Edge Entertainment can provide your DJ and connect you with dance instructors in the San Antonio area. Since we can also hook you up with a dance floor (we work closely with some providers who do that), we're your one-stop-shop for hosting the dance party of the ages.
Motivate your guests to participate
If you suspect that some of your friends will be hesitant to participate in your dance party, provide them with some preemptive motivation. Ask guests to dress to fit the theme:
Cowboy up for country line dancing
20s flappers for swing dancing
80s break-dancer for hip-hop
Latin for salsa dancing
Something about dressing the part makes people feel more inclined to participate.
It might also help to dim the lights on everyone except the instructor, at least in the beginning. Remind everybody that it's not a competition and that you will all look a little bit silly together. It's about making memories, getting some exercise, and learning new dance moves for your next visit to the club.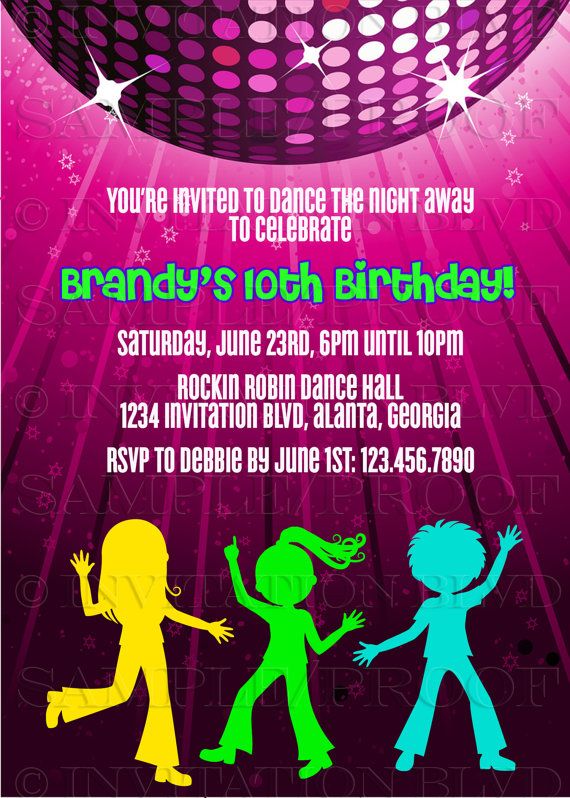 Ron has been the President & General Manager of Cutting Edge Entertainment since 1994. He also spent over 20 years on the air at radio stations and 12 years as a volunteer firefighter and EMT. He loves RVing with his family, hiking and biking, and playing poker.
Ideas for a Fun Send-Off at Your San Antonio Wedding

October 21st, 2022

When to Get Married in 2023

September 16th, 2022

Essential Wedding Planning Timeline

August 5th, 2022

Choosing a DJ for an LGBT Wedding

June 23rd, 2022

What Are the Best Wedding Songs for 2022?

May 13th, 2022

Wedding Trends on the Rise in 2022

February 22nd, 2022

Safe Indoor Cold Spark Fountains for Weddings

February 3rd, 2022

Meaningful Father-Daughter Dance Music Options

January 21st, 2022

Five Reasons to Hire a Professional DJ for Your Corporate Event

December 1st, 2021

What Uplighting Color Should I Choose?

October 18th, 2021
Find us on Facebook
8 Great Dance Party Ideas for Your Next Gathering
Source: Peerspace
Does the thought of even just 15 people in your home make you nervous and overwhelmed? When you're limited on space, hosting a killer party or even a modest gathering of friends can seem impossible.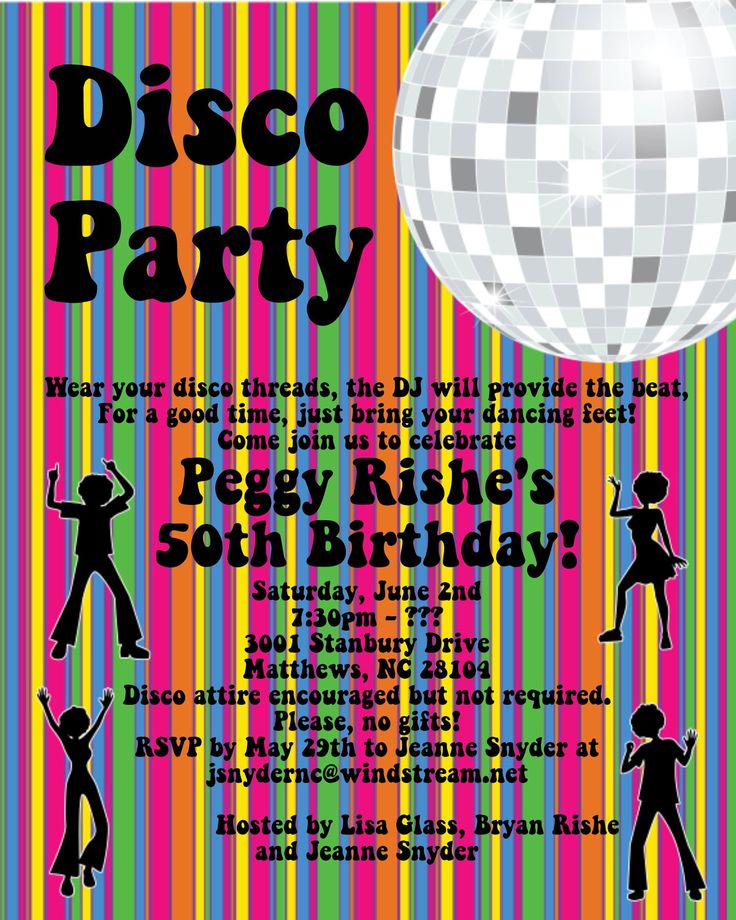 But no matter where you live, you should always have a chance to celebrate and Peerspace makes parties a reality for everyone. It's the Airbnb of event venues that can help hosts with budgets of every size find a stellar place to host a party. So even if you're the proud owner of a studio apartment, dance party ideas are still in your cards.
There are spacious venues available for rent by the hour in towns and cities across the globe, with more being added all the time. Just search your location and use filters to narrow the results, like pools, fire pits, and rooftops, for example. Then, check each space's listing to discover high-def photos, detailed descriptions by the local hosts, reviews from past renters, and upfront pricing. Ahead, we'll include photos from real Peerspace venues that you can book today to match our dance party ideas. You know, just so you know what's possible!
Once you've booked a place, just add music for an awesome dance party! And if your incredible venue choice just happens to lack for anything, contact the Concierge service.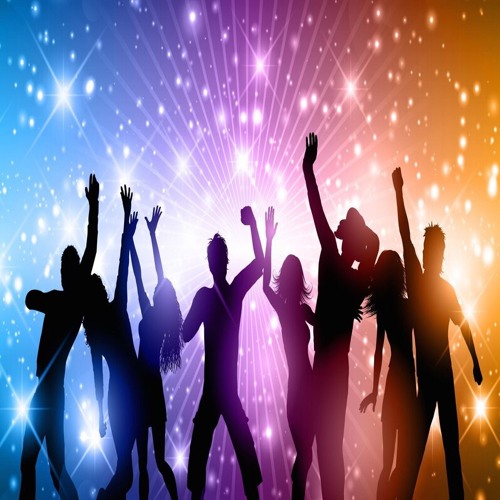 These events and logistics pros can source what you need, like catering, a DJ, bar staff, etc., and bring it to you at your venue. So what are you waiting for? Check out what type of dance party venues are near you on Peerspace and utilize these dance party ideas that will make your next gathering a blast.
1. Give your dance party a theme
Source: Peerspace
Choosing a theme for your dance party will make the rest of the planning a breeze because a theme will be your party template. Great dance party themes are a decades theme (the 1920s, 1950s, 1960s, 1970s, and 1980s are all easy options), a tribute night where you play all the best hits from one prolific artist (Britney night, Beyonce night, etc.) a regional music theme like Latin night, Broadway night, or even a classic dance movie theme (Step Up, Dirty Dancing, Footloose, and Saturday Night Fever).
Decorate your party space to match the theme, and curate a relevant playlist to go along with it.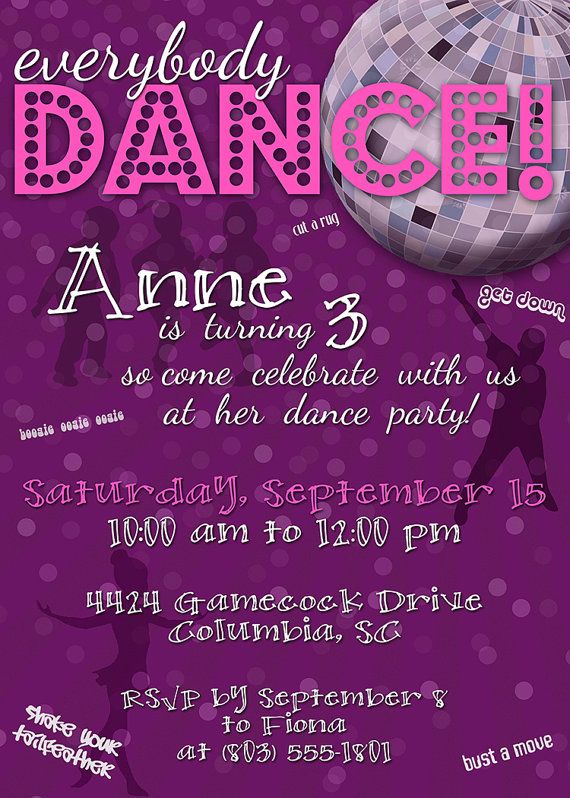 Learn a dance from a popular music video or movie for bonus host points and surprise your guests!
2. Light up the room
Source: Peerspace
Set the ambiance for your dance party with some dazzling light design. Disco balls, colored lights, and projections can turn any dark room into a fun nightclub. You can find affordable lights and projectors at a department or home improvement store, or you can rent some lighting from an event rental company.
Just be considerate and ask your guests if any of them are bothered by strobe lights or other effects before going too crazy with your lighting design. And when you book a Peerspace venue, ask the host about the lighting options ahead of time. There's always the Concierge service to help you line up lighting and other gear. Though in all honesty, the Peerspace venue you choose place already be fully equipped with everything you need!
3. Hire a professional DJ
Source: Peerspace
It's not a dance party without music, of course.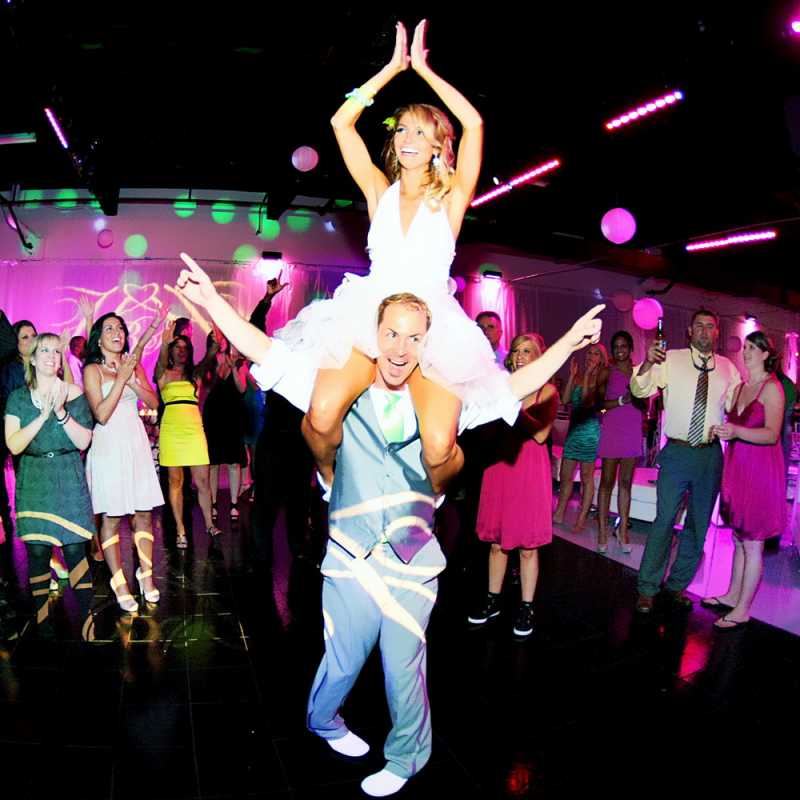 But the source of the music makes all the difference. Give your dance party an upgrade! Instead of a simple Spotify playlist, consider hiring a DJ. Talent and event vendor directories like Gigsalad or The Bash can help you find a music master who can get everyone moving and grooving. Don't have the time to browse a talent directory? This again is a place where the Concierge service can step in and do the heavy lifting for you! Ask your guests to come prepared with song requests in mind so that everyone can have a good time dancing to music they know.
4. Make a public playlist
Source: Peerspace
For a party with a smaller budget in a smaller space, your personal playlist of the best dance hits will do just fine in place of a professional DJ. Make it a collaborative event by asking everyone in the invites to contribute to a public playlist. That way, everyone will get a chance to hear their favorites. You can include the link in the Facebook event for the dance party or send the link in email invites.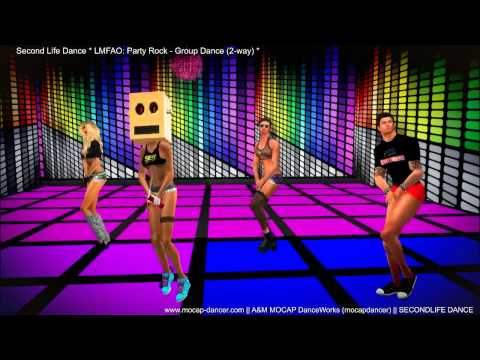 5. Rent a place with a dance floor on Peerspace
Source: Peerspace
No room in your house for everyone to get down without knocking over a lamp? No worries! Peerspace can help you find the perfect venue for your dance party with plenty of open floor space, like ballrooms, mansions, warehouses, and even nightclubs and lounges. You can even rent actual dance studios on Peerspace for a super-official dance party. Some venues even come equipped with audio-visual equipment, photo-ready lighting, and pianos!
Simply head to Peerspace, enter your location, and start browsing. You're sure to find tons of incredible spaces you want to book! Narrow down the search by browsing amenities, features, and photos.
6. Dress up in costumes
Source: Peerspace
Invite everyone to come to the party in themed costumes! Just remind your guests to make sure they can still move well in their attire of choice. Some great dance party ideas for costumes include superheroes, space, Star Wars, The Wiggles, or decades (see themes section of this list).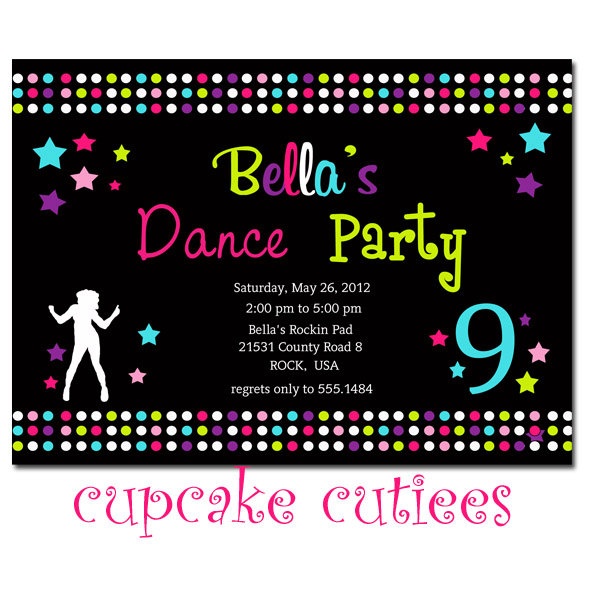 Be sure to take loads of pictures of your costumed guests. And for an extra fun touch, host a costume contest at the party! Keep the prize within the theme, such as passes to Zumba gym classes, a record with some good dance music, or tickets to a couple's dance class.
7. Host a dance marathon fundraiser
Source: Peerspace
Gather lots of friends, pick a worthy cause, and dance the night away to raise funds! Universities and schools across the nation host dance marathons for Children's Miracle Network hospitals. You can adapt that fundraising model for any cause. Learn more about the movement here.
This dance party idea requires a lot more planning in advance than the rest of the ideas, but when you put the time in, you can create a fun, meaningful event that truly makes an impact. At the actual event, make sure to supply plenty of drinks to keep everyone hydrated. Display information about the cause you are fundraising for, so dancers will know where their sponsors' donations are going.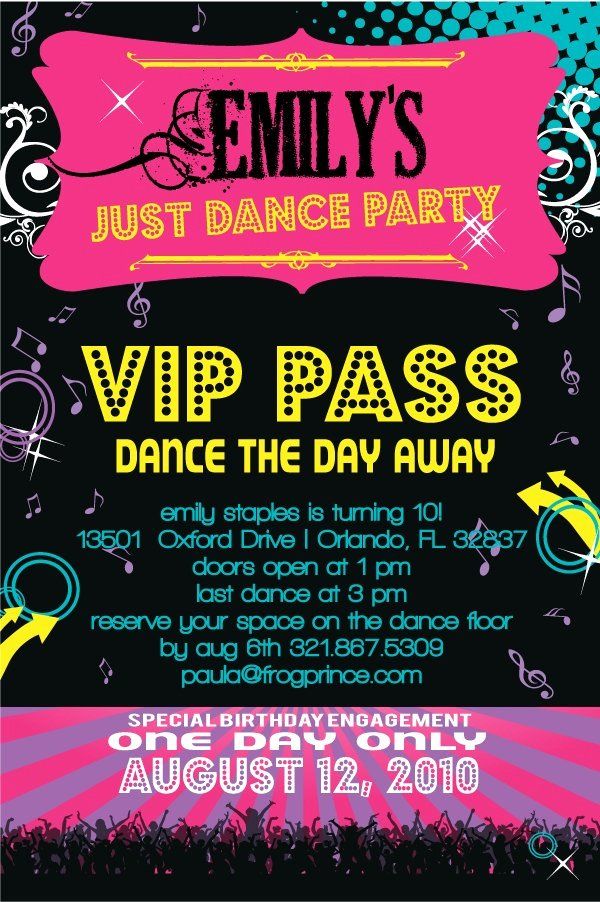 Create a special hashtag for the event and take lots of photos to share on social media, and tag the nonprofit organization in them. A dance party with a purpose can help drum up more support and donations, after all!
8. Party with an open bar
Source: Peerspace
Everyone knows alcohol is the best dance fuel. So supply your dance party guests with unlimited drinks. As long as you hire a licensed bartender through Gigsalad or another event vendor booking site, most Peerspace venues will allow alcohol to be served on the premises. Some Peerspace party places may even offer their own drink services as an add-on option. If not, contact the Concierge service for assistance booking local vendors. Just make sure the party space is safe for those who may get a little tipsy.
Bonus idea: take it to the roof!
Source: Peerspace
Why not enjoy your dance party in the fresh air, under the stars? On Peerspace, you can find the perfect dance party venue that doubles as a rooftop venue.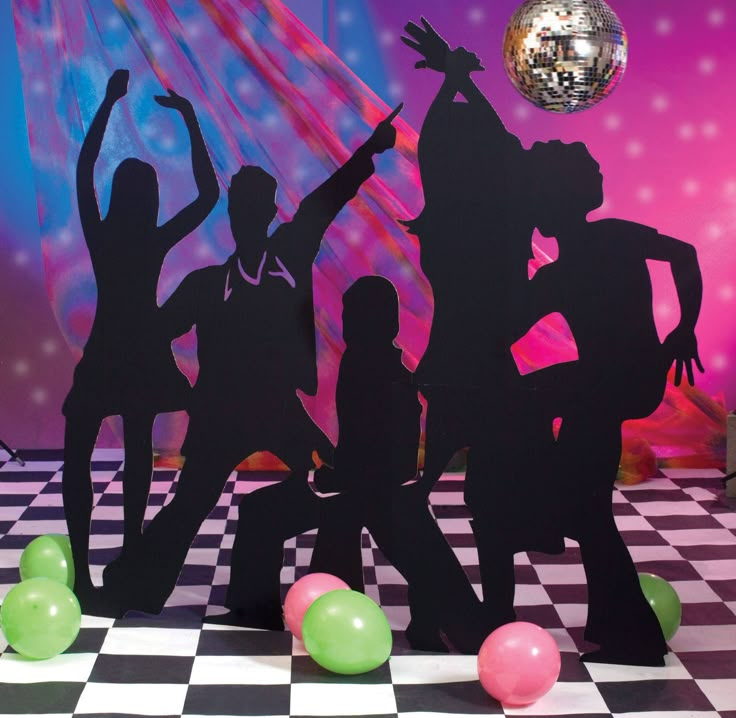 You can find locations with rooftop bars and DJ booths as well, so don't worry about missing out on those dance party aspects. Many also include food and drink service and plenty of lounge seating. A rooftop dance party idea is a wonderful way to keep your guests safe while ensuring they still have a magical, moonlit time!
Dance party ideas come to life with Peerspace
Source: Peerspace
Take the dance party out of the nightclub and bring it to your next gathering. It's easy to do when you have Peerspace by your side. Between the incredible venues you can book for as many hours as you like and the services of the Concierge, you can book the party of the century and barely lift a finger in the process. No matter what music you and your friends like to move to, you can create a rocking dance party where everyone will have a blast. These dance party ideas will give you all the inspiration you need to host the perfect shindig.
Get together somewhere better
Book thousands of unique spaces directly from local hosts.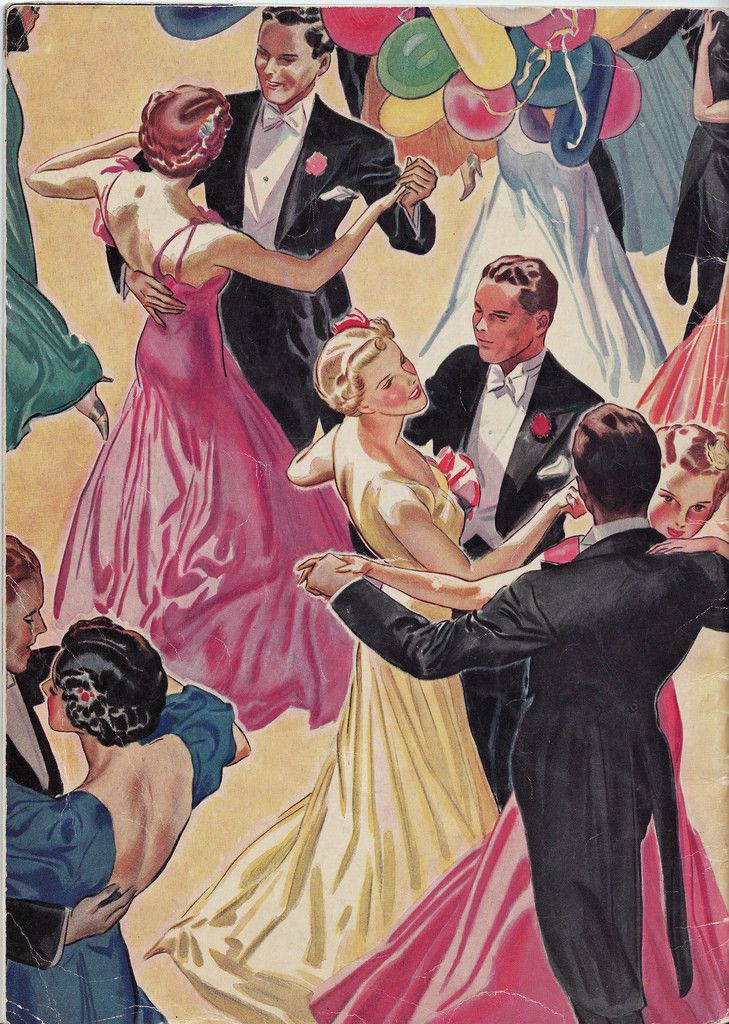 Share your space and start earning
Join thousands of hosts renting their space for meetings, events, and photo shoots.
You might also like
© Peerspace
© Peerspace
How to party with Just Dance
July 01, 2019
"Just Dance is a dance game, the easiest way to explain it is as "dance karaoke" Anton, the organizer of Just dance parties, tells about the super popular computer game and how to arrange an exciting dance party with its help.
Anastasia Makarova
editor
About the game
I got acquainted with Just Dance in 2009, even before the release of the first part of the game, when I worked at the Igromir exhibition at the demo stand of this very first part. Since then, I have been developing the Just Dance community and do not miss a single new part.
JD is very easy to play.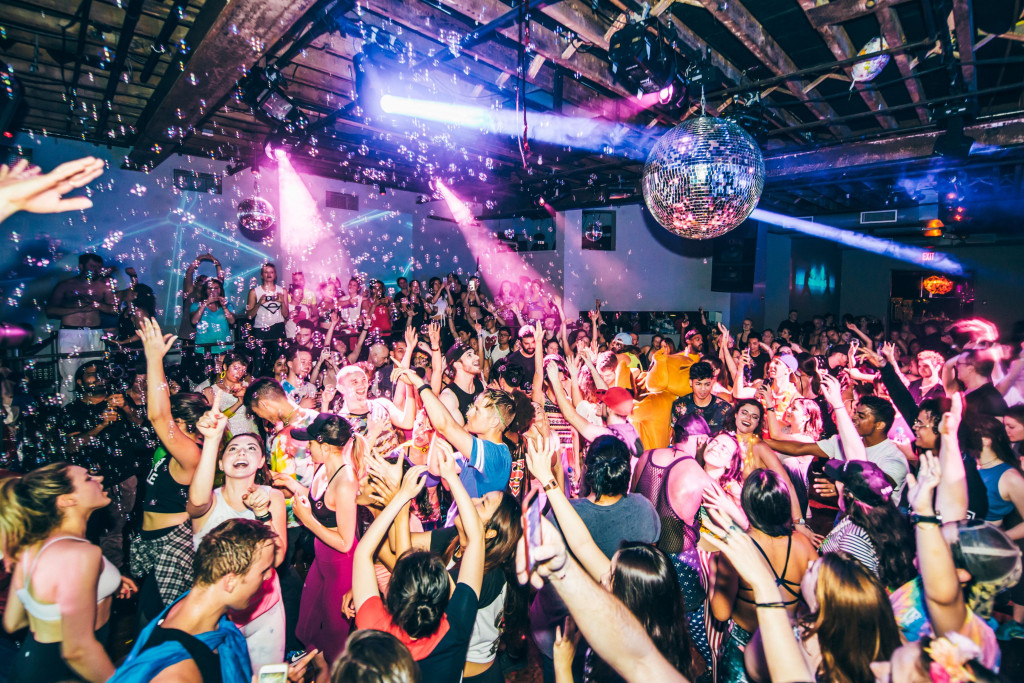 One of the tracks presented in the game is selected. Players are placed in front of the camera, or pick up controllers, and repeat the movements of the dancer on the screen. The game puts a "score" for each movement performed and sums up the result at the end. Depending on the platform, 4 to 6 people can play and earn points at the same time.
About parties
A variety of events related to Just Dance are constantly held all over the world and in Russia as well. Some of them are supported by Ubisoft, the company that released the game, but most of the tournaments and parties are organized by the game's community, those people who love to dance in JD. We don't like the term fan club. We have a group of initiative people who organize events, and there is a large community of ordinary Just Dance lovers - guests of our events.
About the rules
There are unspoken "rules of etiquette" that are familiar to experienced Just Dance players - for example, all participants must be sure to dance for the same dancer in the game, judges must ensure that participants do not cover each other or move closer than others to camera, or, for example, you can not compare numerical results from different songs.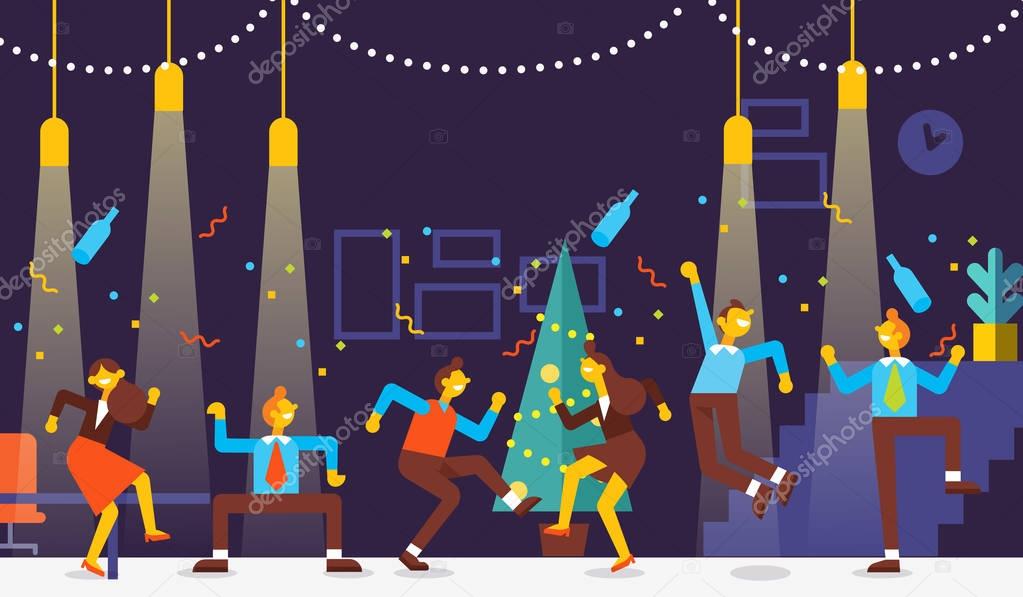 But in fact there are no officially approved rules. If the tournament is hosted by people who are not associated with Ubisoft or who do not have much experience in organizing Just Dance, then anything can be on it - they can both violate the above rules, and, conversely, add some stricter ones of their own.
At parties, unlike tournaments, we try to take a backseat to earning points, and all participants just dance for their pleasure, repeating the movements from Just Dance. This allows you to involve an almost unlimited number of participants at the same time.
In official Ubisoft tournaments, the rules are documented immediately before each tournament. Sometimes they count not only the points of the players earned in the game itself, but also, for example, the score of the judges who evaluate the dance component and the accuracy of the players' performance or the audience vote.
About the players
The greatest interest in Just Dance is shown, of course, by children and young people under 30 years old, but this is if we talk specifically about those who attend parties or somehow try to express themselves through Just Dance.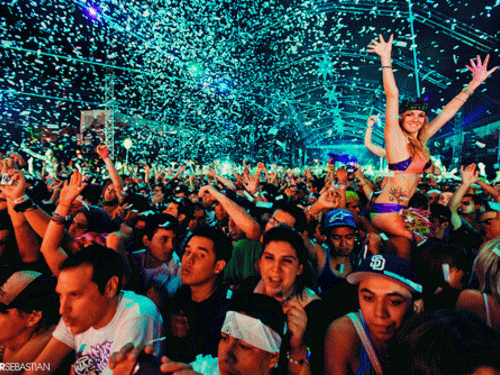 But people of absolutely all professions and ages love to play at home with family or friends.
Of course, in our community there are famous people, their own stars. First of all, these are the winners of championships of different levels, as well as YouTubers and streamers who make Just Dance content.
There are also those who organize events or gather people around them, like us. The same people exist in other countries. This also attracts some attention.)
Dancing
Each part offers 40 songs to players, plus additional dances and dances from old parts are available by subscription. Just Dance features many different styles, but most of it is contemporary pop and dance. In the playlist of any part, there are older songs, and dances for Latin lovers, and children's dances - but these are single tracks. There are themed playlists in which songs are grouped by style. But, of course, you cannot choose a style for each specific song - all the dances in the game are pre-recorded and cannot be changed at the player's request.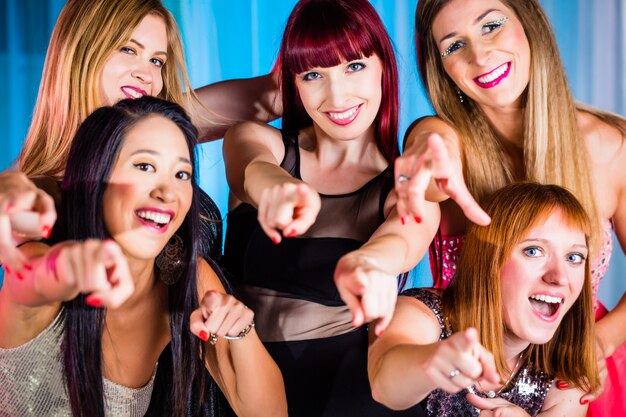 If you set a goal, then using the game you can pump yourself well in dancing. But for this you need to devote a lot of time to training, and also receive adequate feedback - participate in tournaments, go to parties, dance in front of a mirror, or record yourself on camera.
But, even if you just sometimes play at home and learn dances, this can already give a good result - help you open up, help you gain flexibility, endurance and a sense of rhythm.
Just Dance Party Supplies
TV or Projector Screen
Audio system or speakers
Game console or computer
Controller (can also be a smartphone)
Just Dance Software
Dance space
About hardware and software
Just Dance is primarily a game that is intended for entertainment at home in your company. You can buy a disc with Just Dance for any modern game console (even for the Nintendo Wii).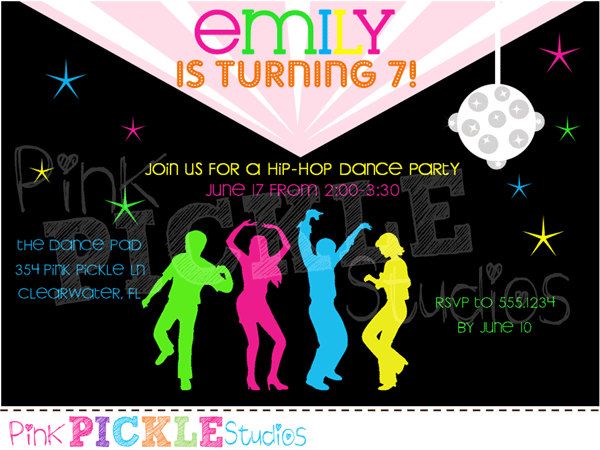 For some platforms, you may need to purchase additional controllers, but, for example, for the Nintendo switch, everything you need is already included in the console itself.
If there is no console at hand, then you can use the Just Dance Now application on a computer or Apple TV - in this case, instead of controllers, players can use their mobile phones (on current generation consoles, the phone can also be used as a controller).
In order to play at a party, you can simply put on a TV and allocate a small space (literally a few meters), and then 5-10 people can comfortably dance. Or you can put up a huge plasma screen or a projector, connect a powerful sound and not limit the space - and then dozens of people will be able to dance at the same time.
About love
We love this game and have been doing it for so many years, because it's a great combination of physical activity and gaming experience, and it's really very interesting.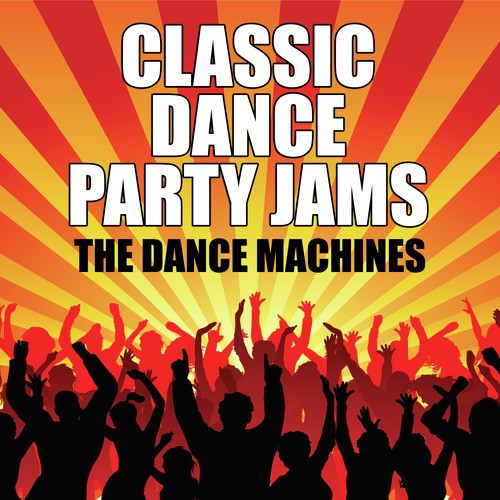 Just Dance allows even those who have never had a love of physical exercise to join the dance. In addition, dancing, especially in a large friendly company, is a great emotion and a great way to socialize. Every day we watch how people find themselves, find friends and become more confident in themselves thanks to Just Dance.
How to have a youth party at home
Do you want to have a fun and unique youth party at home? Yes, there is nothing easier. You just need to learn some rules that will help you have fun and avoid any trouble. First of all, agree with parents (and parents with children) that all the consequences of the party will be removed in a timely manner. Punishment for non-fulfillment of the contract is a complete ban on holding such events. It would also be nice to warn the neighbors about the upcoming party, I think they will melt from such politeness and will not come to express their displeasure at night in pajamas.
                                                                                                       If the parties take place spontaneously and end in drunken showdowns, this can have the most negative impact on the reputation of the party host and cause negative emotions among relatives and neighbors.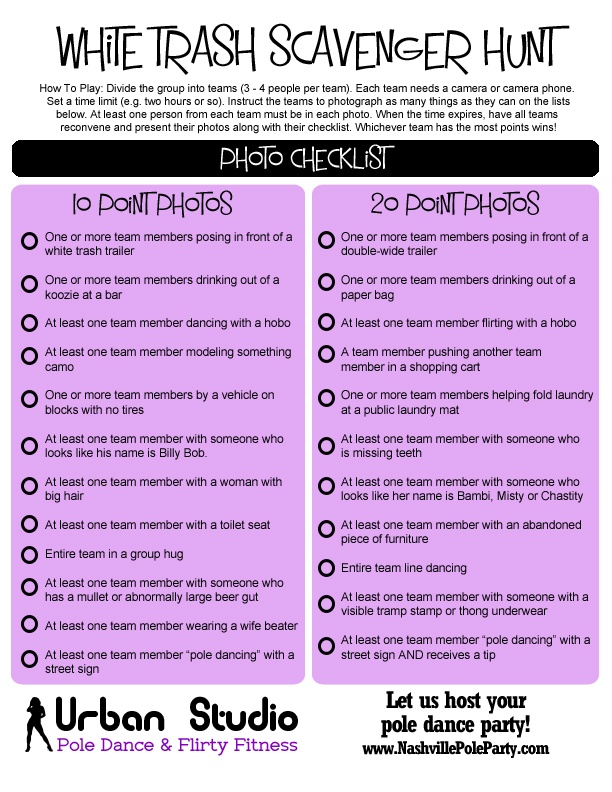 After an agreement has been reached, we make a list of invitees, which should include friends with common interests, with whom it will be pleasant and easy to communicate with everyone without exception. The number of guests, of course, should be proportional to the area of ​​\u200b\u200bthe room in which the meeting with friends is to be. You should not include in the list of invitees those who cause antipathy among any of the guests. Otherwise, the planned fun will be irreparably damaged due to tense relations between one of the guests, and it will be very difficult to cheer up the rest of the guests.
Now it's time to gather the closest and most active friends and draw up an extended plan of the event. Before the upcoming holiday, it is necessary to think over, discuss and write down the answers to some questions point by point:
What theme will the party have?
Will costumes be needed?
What entertainment will be at the party?
What is the best music for the theme of the party, do you need a DJ?
What is the best way to decorate a room?
What kind of snacks and drinks to prepare or order? If there is an agreement that snacks and drinks will be "pooled", then it is necessary to describe: who will bring what, so as not to choke on the party with sandwiches with sausage or tomatoes alone.
What activities will guests enjoy?
You should not take all these issues on your shoulders, firstly, because one head is good, but two or more are better, and secondly, the more people will take part in preparing the party, the more fun it will be. All participants in the preparation of the event will become a generator of ideas and everyone will be infected with the anticipation of the holiday, and will not be an outside observer who will come to the holiday in the expectation that someone is obliged to entertain him.
What is the theme of the party?
Now it is becoming very fashionable to hold not just beer gatherings, but theme parties. It can be very difficult to decide on this issue because of the variety of all possible options: a dance party (retro, Latin, ballroom dancing), an oriental style party (Japanese-Chinese, Arabic motifs), a pajama party, a beach party, a pirate party, etc. . etc. The choice of theme depends on the preferences of the company, on the desire (or not) to prepare complex costumes, on the imagination of the pre-holiday asset, and, of course, on the amount of money available.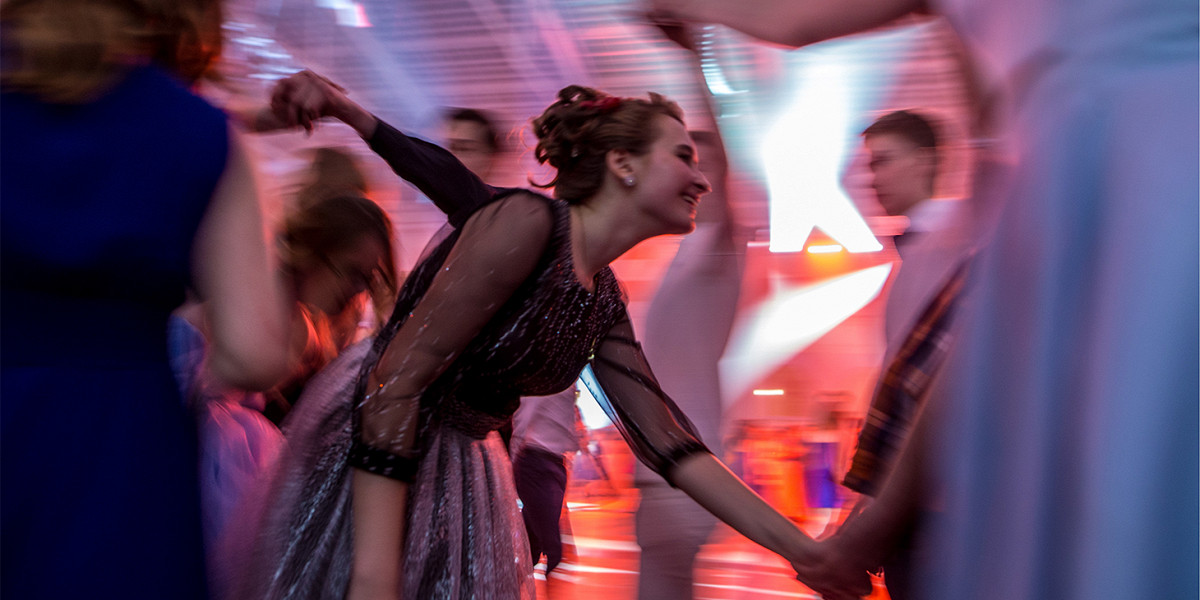 Will suits be required?
The answer to this question depends on what theme is chosen for the party. Even if the theme involves a minimal transformation of the guests, it is still desirable that the guests definitely think over their image. A lot of people have a negative attitude towards dressing up, considering it child's play. But without costumes, the party will not be the same, and the host must make every effort to convince the guests of the need for at least a minimal transformation (up to a comic threat that without a costume there will be no access to fun). It is necessary to warn the guests long before the start of the party, especially if the theme "All to the ball" is chosen.
Musical accompaniment
The choice of music should also match the theme of the party. All selected melodies should be collected in one folder or recorded on a separate disk so that during the holiday you do not test the patience of the guests. Music should sound at the party continuously: at the beginning of the evening, during pauses and during games and competitions, it sounds quietly, and only when the dancing begins - to the fullest.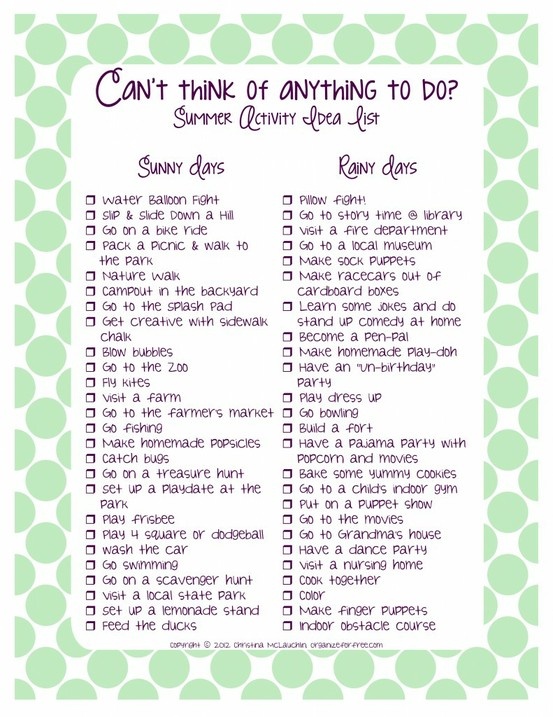 Suitable compositions can be bought or found on the Internet, from friends.
Preparing the premises
After all the main organizational issues are resolved, we inspect our home and do our best to receive a large number of people: shoes;
We find, if possible, a large number of home shoes;
We make the bathroom and toilet squeaky clean, hang a lot of towels and put enough soap;
In the kitchen we make room for dirty dishes, garbage bags and dirty disposable tableware;
In the room we remove everything that can break, break, so that later the parents would not be shocked by what they saw;
If the computer will not be used as a music center, it is better to turn it off and somehow disguise it so that guests do not get lost in social networks. And if it is to be used during a party, every effort must be made to prevent guests from discovering in it what they do not need to know;
If necessary, decorate the room according to the theme of the upcoming event;
Determine a place for dancing and entertainment, where there will be tables with refreshments.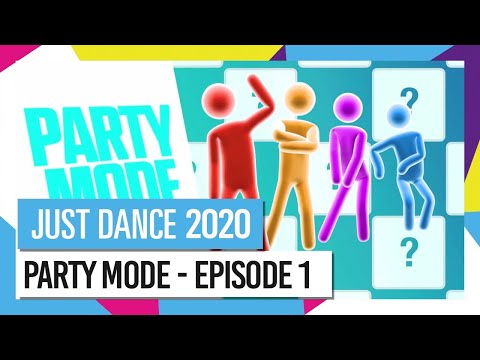 If necessary, then move or take out some furniture so that guests do not feel like herrings in a barrel.
Treats
In our crazy time, there is absolutely no time to prepare all kinds of delicacies, so very often the so-called "buffet" is arranged at parties, when snacks are on a separate table and the guest himself chooses what he likes. And since we have a youth party and it is very inconvenient to strain your parents, you can buy ready-made salads, snacks, and make unusual sandwiches. Of course, we should not forget about the chosen theme: at an oriental party we treat guests with sushi and sake, at a pirate party - with pieces of fried meat that you have to eat with your hands, at a beach party - with light sandwiches.
And finally, a few rules of etiquette that everyone should follow:
Parents must decide for themselves: whether to stay in the apartment, meet the guests, and later go to another room, stay at home and not show up at all, or go somewhere. But neither son nor daughter should place any conditions on their parents. And if one of the parents enters the room where the evening is taking place, the owner or hostess interrupts the conversation, the dance and invites the guests to introduce themselves or introduce their guests themselves if they are not familiar.
An invitation to dance and an apology in case of refusal should be a mandatory rule for every man, and during the dance you should not press your partner too close to yourself, the distance between you should correspond to the requirements of a particular dance, and at the end of the dance, be sure to thank your partner. Before the upcoming dances, of course, it is necessary to pay special attention to personal hygiene.
At any party, including a dance party, you need to be able to maintain an easy and relaxed conversation.
Every young person should invite the hostess of the party to dance at least once a night
The hostess of the party should not focus on small disasters, like accidentally spilled wine, she can sprinkle salt on the tablecloth with a smile and turn the conversation in another direction, otherwise everything guests will feel embarrassed
The owner of the house is obliged to make sure that each girl has an escort, or to lead the girl himself to the house if there are no "guardians"
.