How to grind dance for guys
Girls, Learn How to Grind Dance In Minutes, Right Now!
This dance is simple, but its implications are not. It's quite the package of contradictions: a public display of intimacy, a common sight that retains an air of taboo sexuality, a product of newfound sexual liberty that still perpetuates age-old heterosexual gender roles. Grinding exists wherever young people, pulsing music and alcohol intersect. You can witness it happening in house parties, concert venues, music festivals and clubs with flashing strobe lights. Now, gender roles, silent signals and awkward body-to-body interactions govern the dance floor.
Grinding is a form of dancing that is typically found at a club or a party where a man typically dances behind a woman while they both move their hips in the same circular motion.
Grinding can be a bit intimidating for girls. They may not know how to let a guy know they want to grind, where to put the guy's hands, or how to move their hips. But don't worry – grinding doesn't have to be hard and you don't have to get too intimate with your dance partner, especially if you don't know him.
If you want to know how to grind with sexiness, class, and style, just follow the next steps.
Another incredible dance technique is the Shuffle Dance. Learn How To Do It In 5 Minutes in our guide here
*note that we're discussing this type of dancing in the common heterosexual setting between a guy and a girl but this works in any couple situation, and we intend no discrimination or exclusion of anyone.
Photo Credit: Elvert Barnes via Flickr
Where did it start?
Grinding goes back to some cultures in the Caribbean. We can trace it back to hip-thrusting dance moves labelled as "whining," "wining" or "djuking".
but it is it's adoption by the hip hop culture that brought this dance style to mainstream America. It eventually "moved to high school and middle school dances (especially proms) in the US and Canada where there have been cases of administrators attempting to ban it due to its explicit nature" as one Wikipedia entry noted.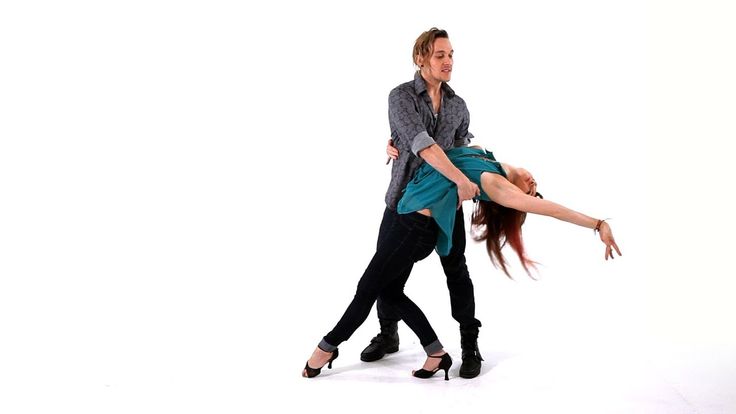 "Everywhere, boys in baggy pants and girls in tight ones gripped each others' hips, from the front or the rear, and pushed, pushed. Pairs of girls entwined thighs and swiveled low to the ground. Groups of dancers formed "freak trains," lines of tightly pressed bodies undulating through space.
All the moves had two elements in common: hips and friction." As this article on Education Week noted back in 2001.
In 2015, a high school principal in Maine cancelled school dances because of students' dance moves and the, "culture of grinding," reports CBS Boston. "It is by no means the students' fault, but the dancing they have witnessed on MTV/VHS/movies involves primarily only sexually suggestive grinding," Record explains in the letter.
A predecessor to grinding as a sexually charged high-contact social dance was "The Bump", which was popular in the 1970s, in which the contact between partners generally involved the hips or buttocks of one dancer "bumping" those of the other dancer in temporary contact.
Other predecessor elements of grinding may be attributed to the 1987 film Dirty Dancing, and the famous lambada dance which became famous in the 1980s that featured grinding actions.
One additional note to keep in mind is that grinding is a form of dance that overlaps with a multitude of genres. You'll see hip hop fans grinding, but also on dance music festival grounds with Trap music, Dubstep, and many others sub-genres including EDM.
Time To Learn How To Grind
You need to learn to grind dance (sometimes people call it freak dance or freaking) if you want to be able to get a little freaky on the dance floor. If you're a beginner and want to know how to grind with a guy, or how to grind with a girl, this is section is for you.
First and foremost we need to mention that sometimes this form of dance will lead to unwanted actions that would happen without the partner's consent. Please make sure there's a sort of agreement with the other person before proceeding with such a dance as it is quite intimate in nature as we have just discussed.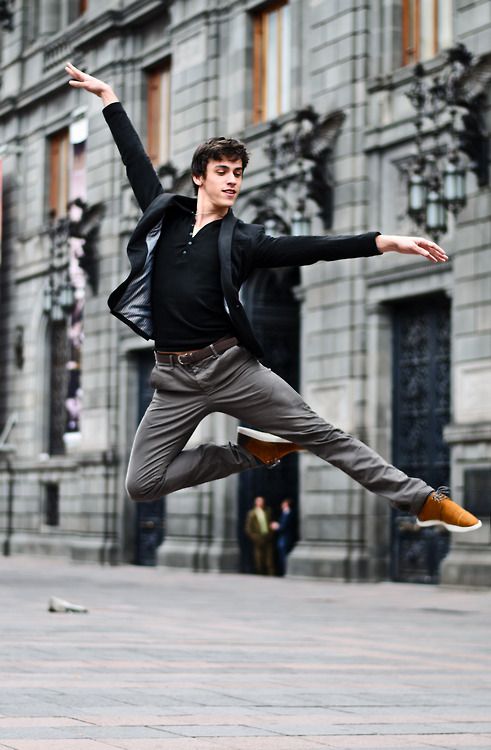 The beginning of the dance
Unless you already know the guy you want to dance with and he's led you to the dance floor, you'll have to approach the dance floor on your own first. But if you already have a guy, then you can skip this section. Start by dancing with a friend or two. Someone you trust and from your initial circle. Here, it's all about doing your own thing and having a good time.
Even when you've found your target, avoid looking around desperately. Instead, you'll make sure the guys see that you're having a a great time and they'll come to you. Positivity like this is infectious and you'll want people who want to be with you on the dance floor. Add to the attraction by showing off your dance moves with your friends. Let the guys see how you can work your body, follow the rhythm and enjoy your time.
Move Closer
Found your guy? Great! Maybe it's a good idea to lock eyes with him from across the room, this will show your interest without much effort (we're pretty sure you know what we mean here).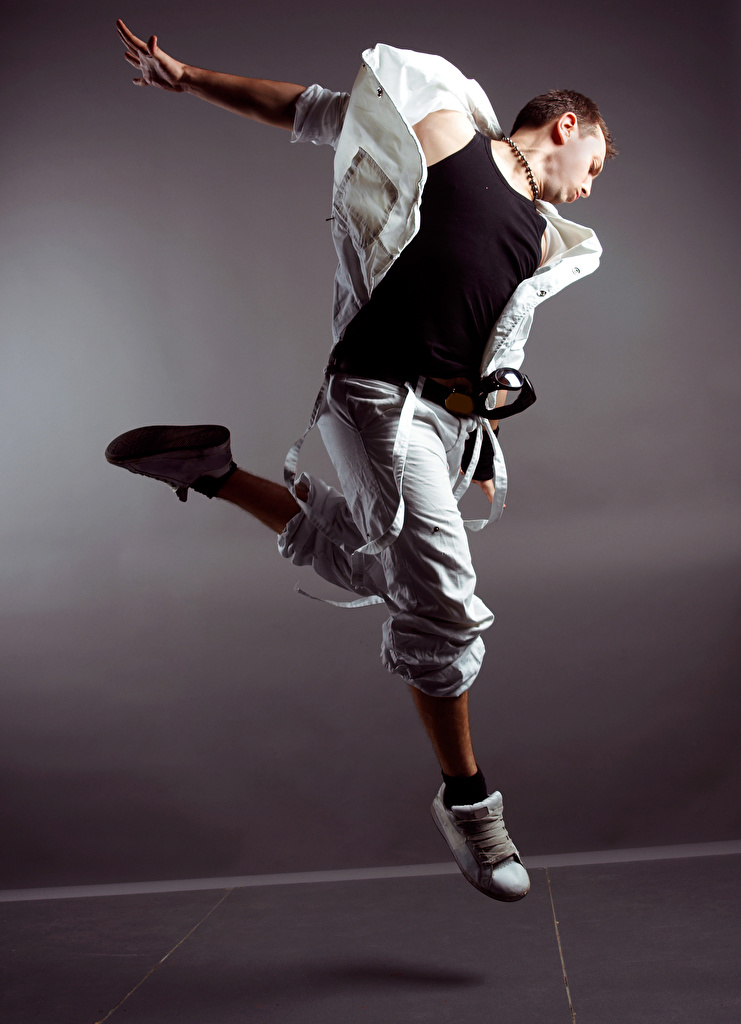 You'll want to start moving closer to him, do it with the group altogether, that way it will look like a natural, gradual move, and nothing very creepy. Then, it will be a matter of waiting for him to come closer to you, too. If you lock eyes from across the room for one second and then one inch away from him the next, you won't look cool. So avoid that.
Extra tips to keep in mind: move towards him during the course of a song, it looks better and more natural that way and avoid crowding the guy, so maybe your friends would follow but keep some distance.
At this point, some sort of physical move needs to be done.
Photo Credit: Freepik.com
The Brushing Up
You should look at him and start some sort of interaction with him. Lock eyes with the guy, and maybe even give him a cute smile and then look away. Then, move even closer to him and let your body brush up against his, whether you're facing him and touching him with your hands, or turning away form him and occasionally brushing up against him.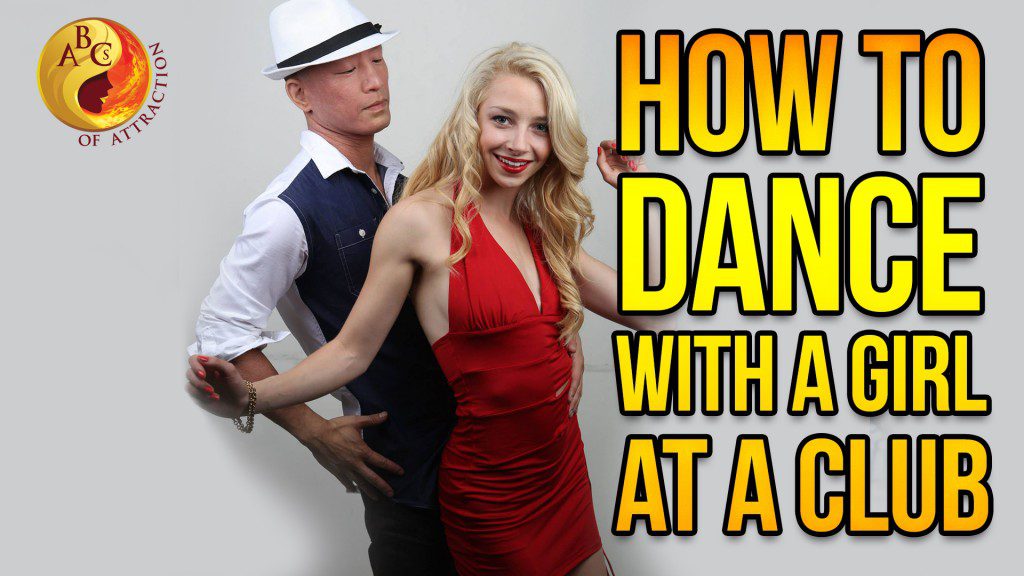 This will communicate your interest and signal to the guy you intend to dance.
Begin The Grind Dance
Step in front of him so that you lock eyes and know you're going to dance with each other. Spend a minute dancing in front of him, moving to the beat, and then slowly begin to turn so he can start dancing behind you and you can officially begin to grind.
First, you have to get in grinding position so step in front, facing away from him. Though you can mix it up once in a while, the typical grinding position is when a guy stands behind a girl. You can leave about a foot between your bodies and don't have to get incredibly intimate to start grinding (especially if you don't know him).
Next, both you should bend your knees so that you're lower to the ground. If the guy is much taller than you, then you won't have to bend your knees very much. If the guy isn't much taller than you, however (happens if you're wearing high heels for example) then you should bend your knees a bit further so he's a bit above you.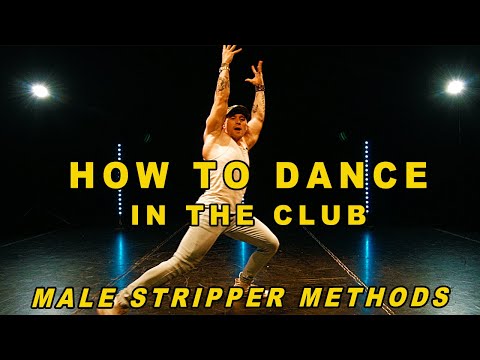 Now it's time to move your hips and butt in one continuous circular motion, continuing to move from side to side while moving your legs up and down just a bit while keeping your knees bent. If the guy knows what he's doing, then his hips should find a similar rhythm to yours. Both your hips should be moving in the same direction to the beat of the music.
Feeling bold? Know the guy you're dancing with? You can touch the guy's front side with your butt as you move it from side to side. But you can also maintain your distance. There are no obligations, keep in mind this is your move, and the dance is under your control.
The next thing to do is to move your arms and chest to the beat of the music, rotating your arms and chest in the same fluid motion. Look ahead or slightly down as you continue to work your arms and chest while you move your hips. You can bring your arms down so they're on your knees or near your waist, and wait for the guys hands to land on top of yours or around your waist as you continue to dance.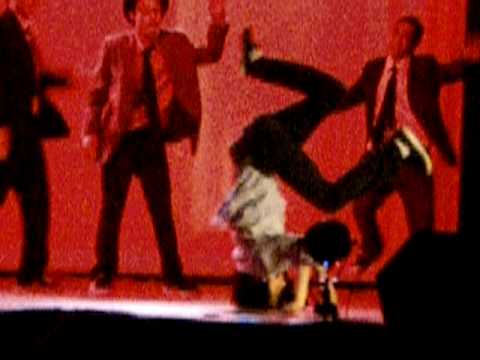 These are the basics in general. To help make things even more clear and give you extra pointers, we're providing below some additional training:
Learn These 3 Simple Grinding Moves
Guys, These Important Secrets Are A Must-Know!
What about the guys? Most men are beginners and somewhat clueless when it comes to grinding on the dance floor. The video below will show you some secret moves that will have you grinding with the best of them!
Grinding can be very tasteful and not raunchy at all, dancing partners don't have to be very touchy while grinding especially when they don't know each other.
Bottom line, respect each other and have fun!
Read More on EDM Festival Insider:
How To Grind Dance for Guys & Girls [with 2020 video updates!]
Written by Richard Cummings  (author of Obvious Conclusions)  |  Date Updated: February 26, 2020
How To Grind Dance
This page is all about How To Grind Dance. Here, you'll find updated 2020 videos on how to grind and you'll finally be able to learn to grind dance if you're not there already.
What is grinding dance? It's the hottest form of dance that your parents and grandparents never did! Grinding is suggestive, it's provocative, it's fun and many older people do not want you to know how to grind dance.
But, you need to learn to grind dance if you want to be able to get a little freaky on the dance floor (sometimes people call it freak dance or freaking). If you're a beginner and want to know how to grind with a guy, or how to grind with a girl, this is the page for you.
Grinding is so HOT that they have tried to ban it at many high school dances.
But, you cannot stop the heat. Learn how to grind dance with the many videos presented below!
How To Grind Dance Videos
Below, you will find all of the best Internet videos on How To Grind Dance for beginners and advanced dancers alike. Simply click the play button in the videos to begin. Enjoy the shows!
How to Grind at the Club
When you want to get your freak on at the club, there is no better place to begin than with this instructional grinding video.
How to Grind | Sexy Dance Moves You Can Use At The Club
Want to be sexy at the club? Well, look no further as LaShonna & Victor show you how to grind (and make it sexy) at the club.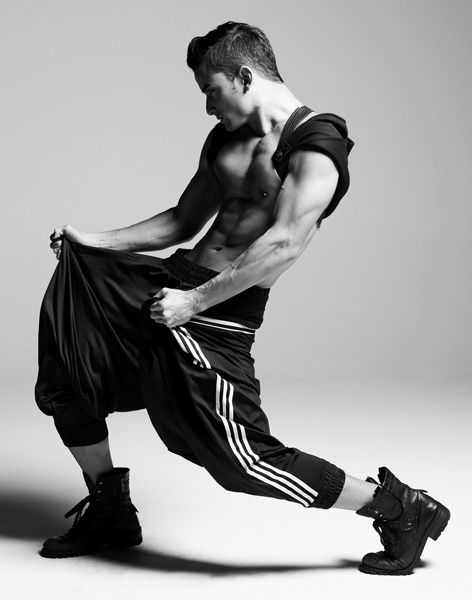 Learn How to Grind – Club Dance (Men's Edition)
Most men are beginners and somewhat clueless when it comes to grinding on the dance floor. However, you'll learn some secrets in this video that will have you grinding with the best of them!
How to Grind Hip Hop Style
Grinding is often considered an integral part of hip-hop dancing and, in this video, you'll learn how to grind hip-hop style and, more importantly, how to follow the girls lead on the floor.
How to Slow Grind — The Best Grinding of All
When grind dancing slows down, it becomes even more sexy.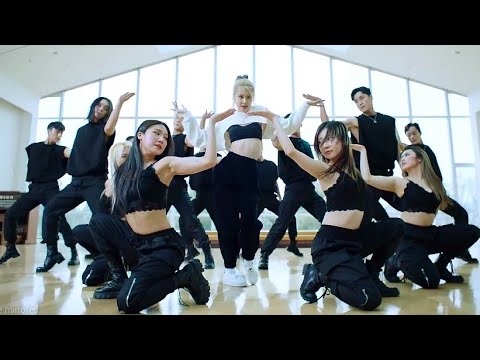 When that slow grind comes on, will you be ready? You will if you watch this entire video!
More Slow Sexy Grinding Lessons
The slow grind must be mastered if you want to be noticed on the dance floor. Check out this second how to slow grind video to be sure you have it mastered.
Songs To Grind To
When you're learning the moves, you have got to have the right grooves. So, what are the best songs to grind to? We have compiled a list below of 10 songs to grind to. All of these are available in MP3. Click any of the songs to hear a sampling of these best songs to grind to.
Hot In Herre: Nelly
Yeah!: Usher feat. Lil' Jon & Ludacris
My Humps: The Black Eyed Peas
Don't Cha: The Pussycat Dolls
Wait (The Whisper Song): Ying Yang Twins
Back That Up [feat. Lil Wayne & Mannie Fresh]: Juvenile
Stand Up [feat. Shawnna]: Ludacris
Shake Ya Tailfeather[feat. Nelly & P. Diddy]: Murphy Lee
What's Your Fantasy (Featuring Shawna) [feat. Shawnna]: Ludacris
Get Low: Ying Yang Twins & Lil Jon & The East Side Boyz
Want even more songs to grind to? Check out MTVs 69 songs you tried to grind to at school dances, BuzzFeed's 34 Songs That Make People Uncontrollably Grind, or Spotify's Grinding Playlist.
Interesting Reading On Grind Dancing
The language of grinding: Grinding is more than a dance; it's a gendered and sexualized form of communication.
Evolution of dance from dirty waltzing to grinding: Read about the origins of dirty dancing in the article.
Petition to Stop the Hump & Grind: This is a petition to stop the bump and grind. What do you think? Should the grind be stopped. You can visit this page and let them know what you think.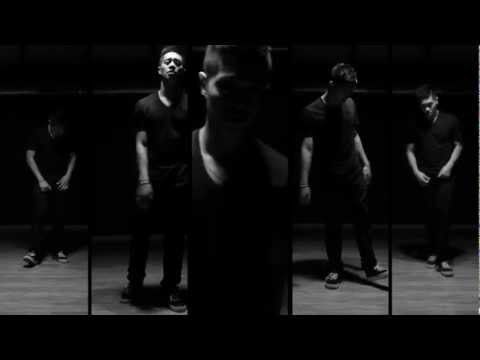 How To Grind Dance: Summary
We hope that you have enjoyed this page on How To Grind Dance. We created this page for those who want to learn to grind dance and those interested in grind dancing in general.
If you would like to suggest any videos on how to grind dance, please do so in the comments below.
Thanks for stopping by. Now, go out there and get your freak on! Then, you may just want to learn How To Be Scene!
Richard Cummings
Author at Obvious Conclusions
Richard Cummings is a writer, traveler, and web content developer. He creates fun, informative how to articles for this site and exercises his creative writing prerogative at ARichIdea.com.
Get your copy of his latest book entitled Obvious Conclusions, stories of a Midwestern emigrant influenced and corrupted by many years living in San Francisco and abroad. It just received its first outstanding review ".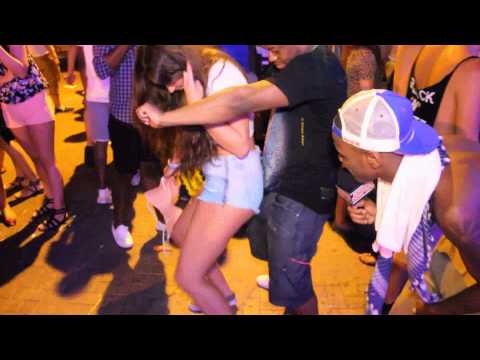 ..reminiscent of David Sedaris or Augusten Burroughs" on Amazon UK.
Latest posts by Richard Cummings (see all)
Young men are less interested in careers and more interested in computer games / Sudo Null IT News labor market research in the United States. The researchers provide figures on the change in unemployment and the popularity of video games in different demographic groups in 2000-2015. The authors of the report believe that enough evidence has now been collected to conclude that there is a causal relationship between these two indicators (games and unemployment).
Statistics show that young men aged 21-30 differ from other demographic groups. The difference is how they spend their free time.

First, they have much more of this free time: on average, 63.4 hours per week, according to statistics for 2012-2015. Compared to 2004-2007, the amount of free time increased by 2.3 hours per week, according to official government statistics on the use of time by US citizens.
By comparison, young women increased their free time by only 1.4 hours per week during this period.
There is nothing surprising in the fact that there is more free time. The same is observed in other demographic groups: both women and men. But only young men have drastically increased the amount of time they devote to "relaxing at the computer", in particular to video games. Compared to the previous time period, this number has increased from 2.0 hours per week to 3.4 hours, that is, by 70% at once! At the same time, older men and women of all ages spend about the same amount of time playing video games as before, changes within the margin of statistical error (see table below). For example, for young women, the time spent playing computer games did not increase at all, although they also got a little more free time. The authors of the work explain that women choose different games than men - they are more likely to play casual games on mobile phones, which do not take much time.
If we sum up the figures for the year, from 2000 to 2015, American men aged 31 to 55 began to work 163 hours less per year, and men aged 21 to 30 - 203 hours less. The difference is considerable - as much as 40 hours, that is, a full working week. Why, then, did young people cut their working hours so much more than older people?
Experts cite several reasons: globalization, technological change, the shift of the economy to the service sector, where employers are less likely to hire too young employees. But a group of economists from the US National Bureau of Economic Research believes the question should be put differently: why do young men don't want to work?
Erik Hurst and colleagues estimate that since 2004, computer games have taken 15 to 30 hours a year from young people's work hours. The researchers used the economic recession as a natural environment for experimentation - they studied how people with unexpected free time spend it, what they do and how they entertain themselves.
They then assessed how the increase in video game time affects the number of working hours.
Day students are excluded from the statistics. The numbers show that young men have had little to no increase in the time they devote to other activities - not childcare, not watching TV, not socializing. Only computer games +70%.
In principle, there is a certain sense in such indicators, writes the NY Times. The average median salary for men has been stagnant for decades.

Index of real wages for men in 2000-2015, where 2000 is taken as 0, taking into account the price index (inflation). The top graph shows changes in the salaries of young and older men. The bottom graph shows changes in the salaries of less educated and more educated men
At the same time, the quality of computer games has increased significantly during this time. Early 90's, most computer games were funny crafts like "Tetris" or "Super Mario", which you played for an hour - and got bored (with rare exceptions like Elite, Star Control, Jagged Alliance, "Civilization", Capitalism, SimCity and a few others) .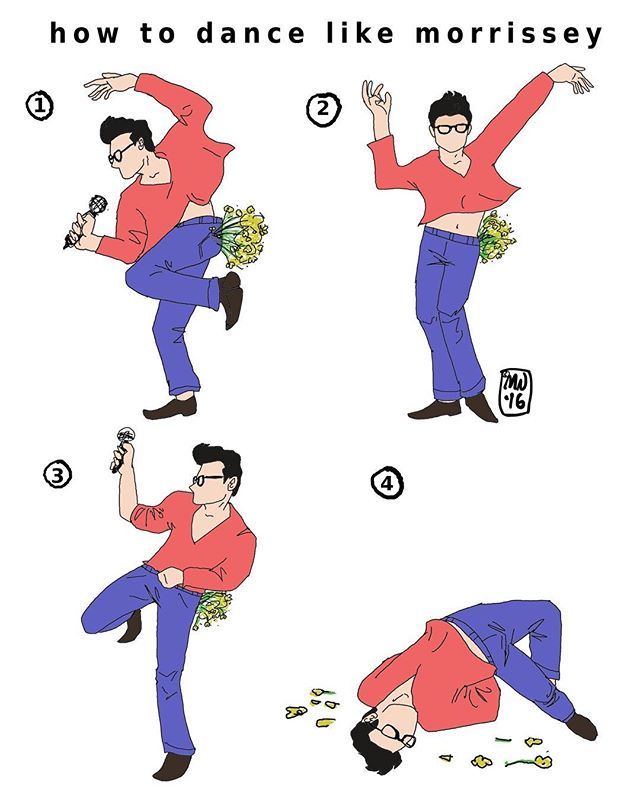 Now you can hang out in virtual reality for days and weeks, going through the most difficult and exciting missions with friends from your clan.
The graph below shows the proportion of men aged 31-55 (squares) and 21-30 (triangles) who worked 0 weeks in the last year. As you can see, until about 2008, the graphs are on a par, and then the youth abruptly goes into the lead.
Experts believe that the social aspect of modern video games is very important and promotes involvement in the game: "Thanks to such games, you wake up in the morning with one goal: I have to increase my skill, teammates count on me, my online friends rely on me , says game designer Jane McGonigal. "It's an established routine, and daily progress in the game is a good substitute for traditional work."
Adam Alter, a New York University professor of marketing and psychology who studies digital addictions, draws attention to the fact that modern video games, unlike TV series and concerts, do not end.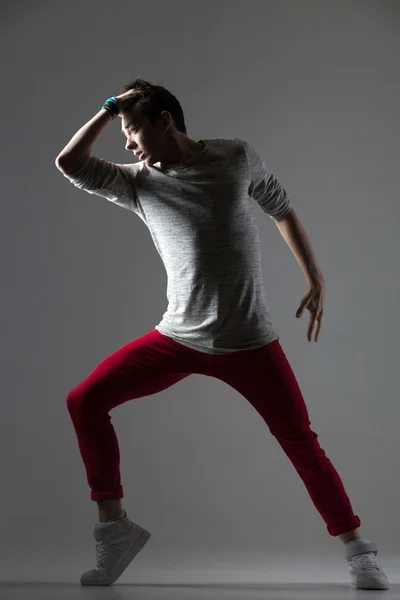 Most forms of entertainment have some kind of stop signal, a hint at the end of a particular episode or part, but many video games do not have such signals.
Not all experts agree with the conclusions drawn by the authors of report Leisure Luxuries and the Labor Supply of Young Men . Some point out that in other countries where computer games are very popular, there is no such gap in the statistics of working hours between young men and the rest of the population. For example, in Japan, there is no decrease in the working capacity of men at all, although the popularity of video games is also growing.

Perhaps the reason is not in computer games, but in some other factors specific to the United States.
On the other hand, even if young people drop out of the work process, what's wrong with that? It is quite logical to have fun and have fun at 20-30 years old, and you can work at a computer even after 80 years old, says Eric Hirst. We add that it is also logical to take a vacation for several years during the economic crisis, when salaries are reduced and the requirements for employees are increased.
It is better to work at a satisfying time for a high salary, and in crises it is more logical to relax (improve skills, study, travel, etc.).
My many years of online dating experience. Everything is bad - Life on the DTF
8873 views
The article says that 20% of gamers find a match in their favorite game. This is a reassuringly high percentage. I would like to believe that if you make certain efforts, then you will definitely be lucky and you will fall into it!
My age.. let's just say, I graduated from the university a long time ago, I work in the IT field, I'm kind of too old for dating in online games, but still I'm trying to "jump on the outgoing train", what do I have to lose? J
Over the past ~14 years, since I got high-speed Internet access, I played mainly online shooters. Previously, he did not take any action for dating at all. I just logged in, played, logged out. The result was a complete absence of any acquaintances, except for friendly communication with people of my sex.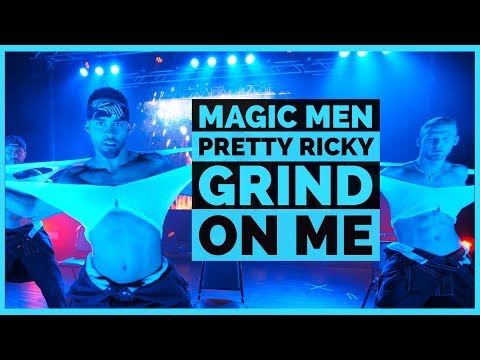 At some point, I thought about the idea of ​​online dating and began to take active steps to find a partner of the opposite (sorry, dtf) sex.
Now I play only one online shooter, I sincerely love this game, I enjoy it even when playing solo, but at any moment I would like to meet for a serious relationship. After all, it's great when your girlfriend shares your interests, isn't it?
But before you get to know a girl, you must first find her. And with this, as it turned out, everything is difficult.
1. EU servers where I play also gather people from Russia, the CIS, Europe, the Middle East, maybe even Africa. In short, everything except the USA and Asians (they have their own servers). In this ton of players, the girls are simply lost. And girls from Russia are just fractions of a percent
2. Girls in online games, in principle, are often exposed to toxic attitudes, so they behave secretly, choose neutral nicknames in Latin, with endings without indicating gender, and are silent in voice chat.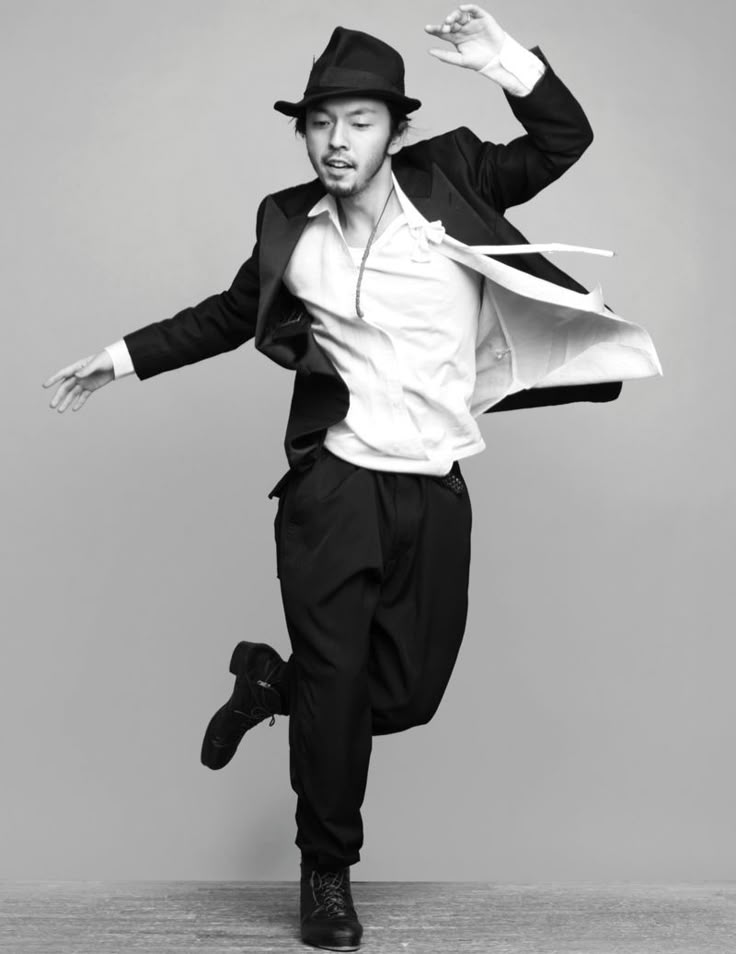 Some profiles with links to spotify or real social networks. There is simply no network in this game. So even if you're lucky enough to get caught with a Russian girl on your team, most of the time you won't even know about it. And if a girl is brave enough to get herself a Cyrillic female nickname, then both she and some troll guy can sit behind him with equal probability J But there are not so many trolls, they are eliminated quickly, so in fact it's not problem
3. Even if you managed to find a girlfriend, it is highly likely that your friend invitation will be rejected. And this can be understood: a stranger scares, and in order not to scare you, you must first talk to him, get to know him, but you can't talk, because you still don't know him and he scares. In short, a vicious circle.
4. Some of the girls are still happy to play together, willingly add friends. But there are other problems
5. Friends. Around most girls, especially young ones, there is always a company of some obscure friends.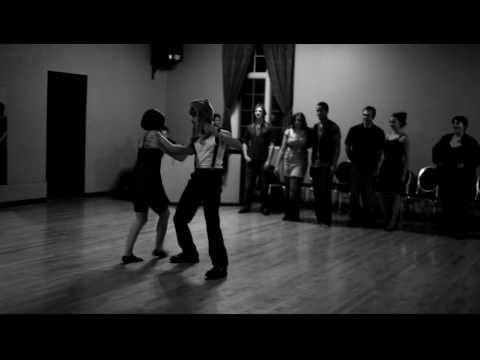 And to pull out a girl to play face-to-face with her, to chat in a relaxed atmosphere, is almost impossible. As soon as a girl enters the game, she immediately joins a party with her friends, and this is natural, she agreed with them in advance. And vice versa, if she didn't agree, she simply won't enter the game. Exceptions are rare here. I'm already used to it: if you see that a girl has entered the game and plays 1 rink alone, she is just waiting for a friend who will join her for the next one. This rule works hard J
No, you can also ask, they won't refuse you, but it's clear that no communication for the purpose of acquaintance will work - people will chat with each other, discuss their affairs, and you will sit and feel like a third wheel. Here I, essno, have no complaints against anyone, I just say that such an obstacle to acquaintance is probably the second most popular among all reasons (about the first one below)
6. Even if you managed to stay face-to-face with a girl, maybe it turns out that she has problems with the voice.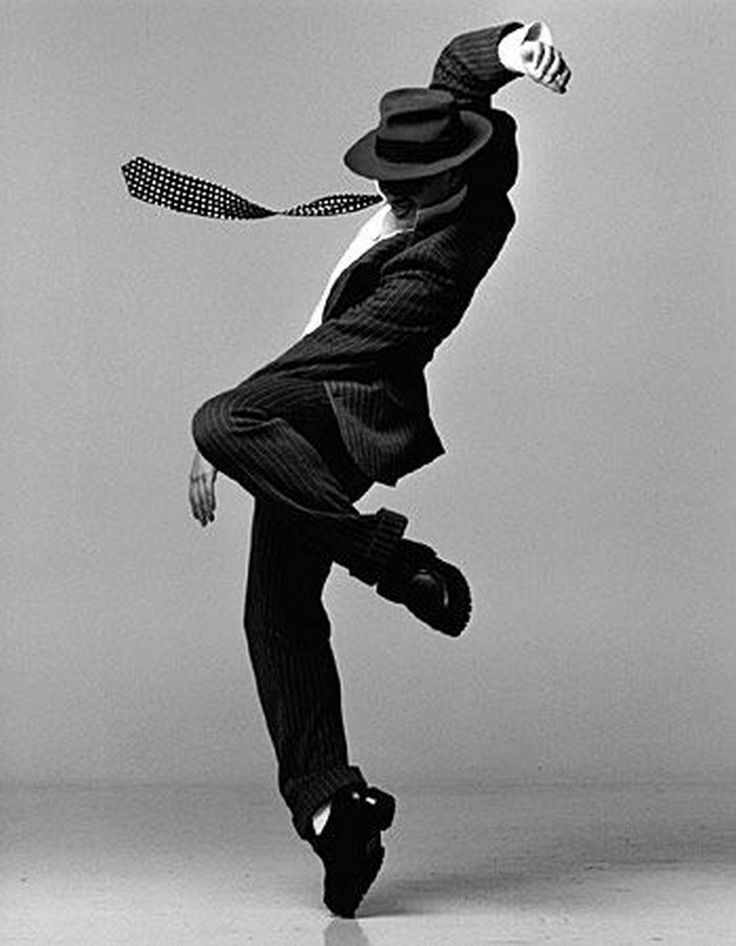 I always prefer to communicate by voice, and playing a dynamic shooter while chatting at the same time is such a thing. But someone is noisy at home. Someone does not have a microphone or it is broken. For some, the microphone works so poorly that it's easier without communication at all. And someone is not set up for communication at all, but just wants to sit and play. I understand.
7. And even if all of the above factors converged like stars in the sky, she enters, the top 1 reason why everything usually breaks down. The girl is already busy. Se la vie. Here, in principle, nothing can be done, in principle, you are always ready for a young girl to be free - this is rather nonsense. But it is interesting that this category of girls, although the most numerous, is also the most positive and open to communication or something. It's even just nice to chat with them and play together, although you understand that nothing serious will come of it.
8. The land of the people is wide! Even if you are unrealistically lucky and miraculously found a free sociable girl with whom you could communicate to find out her status and location, she will always be from another city.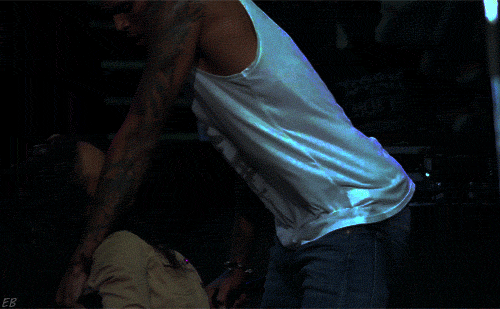 Is always. Moscow, St. Petersburg, Novosibirsk, Yekaterinburg, the Far East, some small villages. But she will always be out of your city. In my opinion, over the years of playing, I learned the geography of my native country, better than before at school.
And no, in principle, I'm not averse to moving in theory, happiness must be grabbed by hand, you say, and I agree. I'm really ready to move. But there were only a few such girls over the years, and none of them developed close enough relationships. In addition, most of them were somehow too young.
9. Do girls like straight guys? If. Creating ads on the forum and directly writing "I'm looking for a girl for joint games" is a cringe. This does not work. 0 responses.
10. Do girls like individual approach? I tried to open a VKontakte group for the game, filter the girls by their city and send out an invitation to play like a fan to everyone. Few responses, 2 girls got to the real docking (in the game, and not what you thought), and communication with both was boring, in general, it didn't work out here
11.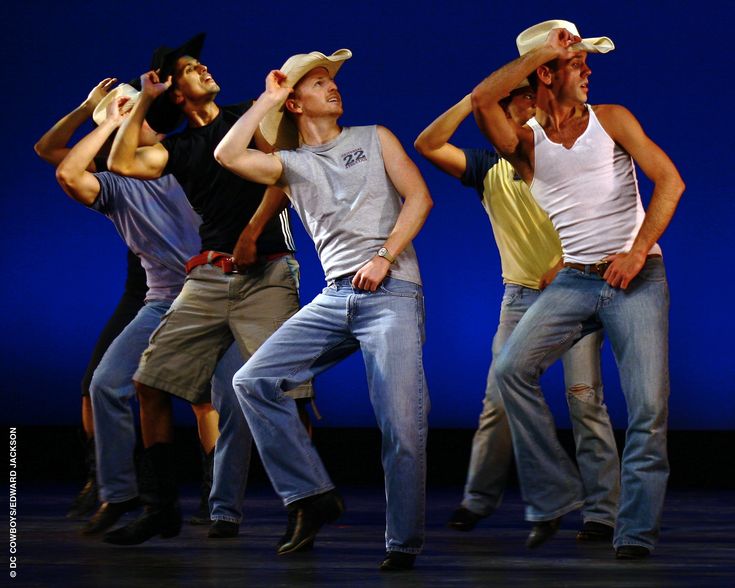 Going out to real gaming events? Meetings, meetups. This just doesn't happen in my city.
12. I also watch game streamers on Twitch and chat. There are a lot of girls there and they do not hide, but the vast majority, again, are either already busy or are freezing from communication. Well, the fact that they are all not from my city, I already kind of keep silent, it goes without saying. But oddly enough, this method - targeted invitations to play in Twitch chats - gave me a couple of good long-term friendly acquaintances, although they didn't grow into something more, but the warmest and closest ones compared to everything that was above.
So I just can't imagine what other steps you need to take to get into a serious relationship in some predictable time frame. Trying to get to know each other in a video game looks like a long process stretched out over months and years, which, although interesting, drags on and on and on without tangible results. Who managed to start a serious relationship in this way - you guys are very lucky.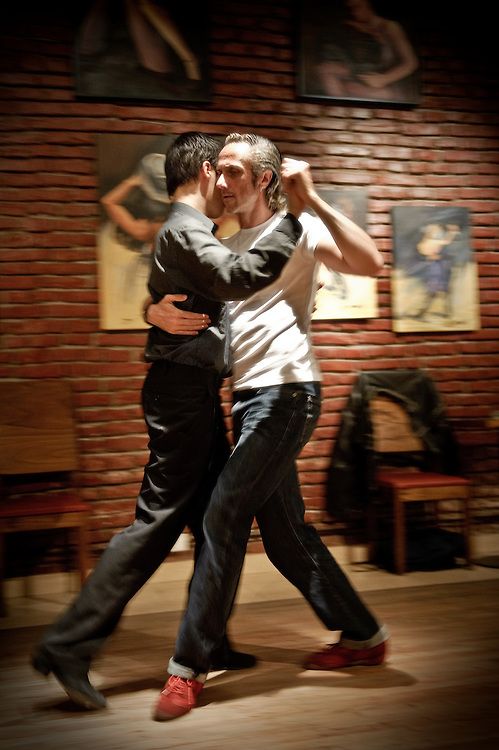 It is a rare luck to find your man in this way.
In the meantime, I can draw conclusions:
0. Girls-gamers are not a myth, they exist
1. Girls, for their part, do not show any initiative or interest at all. Never be invited to the group first. You should always be the first to invite, the first to start a conversation, in general, to pull everything on yourself. So there may be a feeling of fatigue, a feeling that only you need it, but this is normal. In real life, everything is the same, with the only difference that there a girl can see you outwardly and, if she likes you, she will also reach out in response. With faceless online communication, this part of the female psychology breaks down and the girl may not be interested in you for a long time. Not to mention girls being fed up with intercourse
2. The main age of the girls in the game community are students. On the one hand, it may seem that this is good, like the ideal age for dating and the percentage of free ones among them is the highest.
But on the other hand, they are not particularly interested in communicating with you, an incomprehensible online person, in addition, from another city.
They are immersed in problems with studies, problems with finding a job, renting a house, with health, well-being. It is unlikely that it will be possible to build interesting conversations on these topics, there is nothing special to discuss here, you will not be able to help them in any way with the search for a doctor or a job. They also never have time to play, sometimes you have to wait days and weeks (!) until they appear online, which means that the process of getting to know them slows down a lot. The main communication and acquaintance for them takes place in IRL meetings, and this is understandable, for "walking" they usually have a bunch of peers to choose from: fellow students, friends. Here you are also in flight, only if you yourself do not come to their city and invite them to go for a walk.
It can also be difficult to find a common topic for communication with them.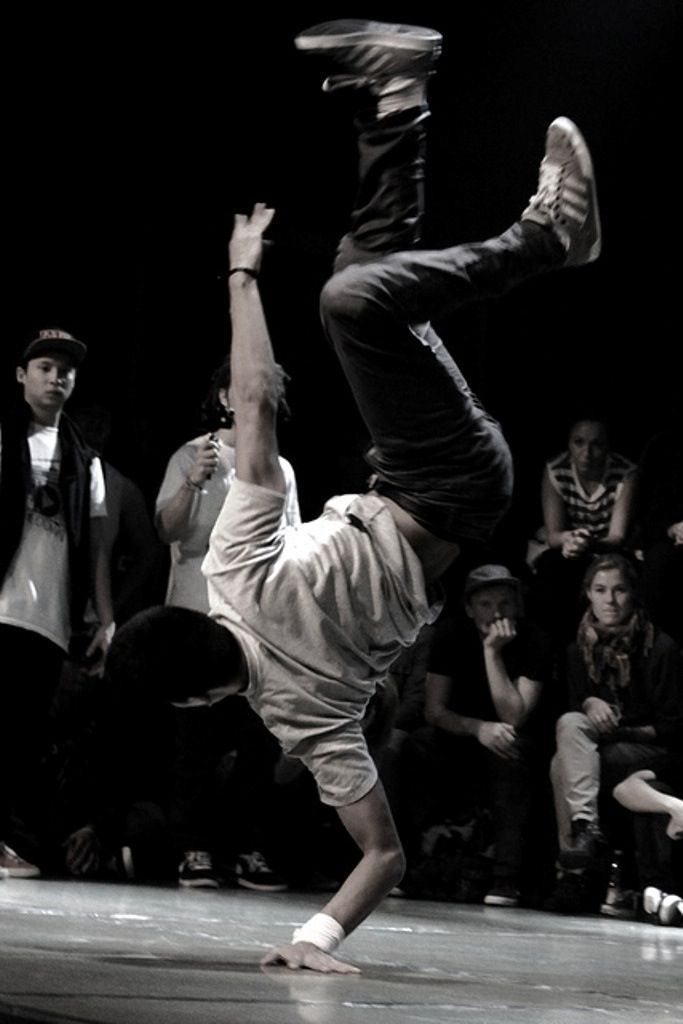 They are not interested in politics or adhere to the generally accepted opinion. Technology too, they have an Iphone, it's beautiful and that's all they want to know about technology, so they are unlikely to appreciate my lively story about the difference between RISC and CISC microprocessor architectures, as well as the prospects for RISC-V.
Many people are fond of drawing, but here I don't understand anything.
In terms of musical interests, funny artifacts of perception happen, if for me the conditional Lady Gaga is a modern performer (here she is, recently released), for them it is already the Stone Age.
3. There are still a number of high school girls in the game, but this is already quite a cringe, the age difference is already too large, and there are even fewer topics for communication
4. There are girls who have already unlearned and are working, this is perhaps the most interesting in terms of common interests, an option - but there is a problem, the number of such girls simply falls precipitously with an increase in age above graduation.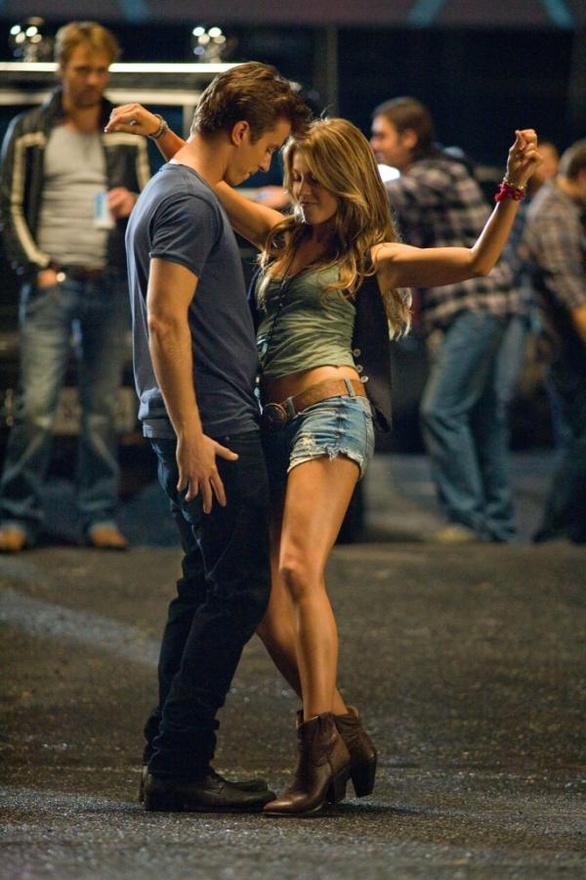 Simply put: they disappear from the community very quickly. I can only guess what is happening to them, apparently it is true that girls grow up before guys. And if a guy after university can live for another 5, 10, 20 years for his own pleasure: work and play computer games in his free time, then for girls, probably, the "ticking clock" that gets on their nerves finally wins and the girls go headlong into the family or career, cease to be interested in games, which is sad. Needless to say, the number of free girls at the post-uni age tends to zero, which, coupled with their number, makes dating simply impossible.
5. In general, even taking into account all the problems, I want to note that in any community, in any age category, there is a certain percentage of free girls. And sometimes they are so unsure of themselves, so notorious that they push everyone away from themselves, deliberately limit themselves in communicating with the opposite sex, in vain they believe that they are not worthy of happiness.