How to flatfoot dance
About Appalachian Flatfoot Dancing | Also known as Buck Dancing



---

A Note From Kathie:
If you would like to add to, correct, or update any of the information on this Web site, you are invited to send a message or a letter to the email address or postal address on our Contact Us page.



Kathie Walling, Editor
Tap Dancing Resources
| Contact Kathie |

---




---




Information about one of the earliest forms of clogging known as "Appalachian flatfoot dancing", "buck dancing", or simply "flatfoot dancing". Includes profiles of famous buck dancers, a collection of flatfoot dancing videos and where to find flatfoot dancing resources on the Internet.

Instructional Flatfoot Dancing Videos

Flatfoot Dancing Basic Moves by Rebecca Stout
This video features flatfoot dancer Rebecca Stout demonstrating 10 basic flatfoot dancing moves: tap, dig, brush, scuff, slide, drag, zig, zag, roll, and bend knees.

More Flatfoot and Buck Dancing Tutorials
- Basic Flatfoot Dancing Course with 14 Lessons - Charmaine Slavin Flatfoot Dancing Lesson
- Ozark Style Jig and Flatfoot Dance Tutorial

Famous Buck and Flatfoot Dancers

STAGE NAME: D. Ray White (1927-1985)
FULL NAME: Donald Ray White
DATE OF BIRTH: April 17, 1927
PLACE OF BIRTH: Boone County, West Virginia USA
WIFE: BERTIE MAE WHITE
SON: Jesco White (aka "The Dancing Outlaw")
DATE OF DEATH: July 2, 1985 (age 57)
ARTICLES:
- Wikipedia "D-Ray White" Article
- The Legend of D. Ray White
VIDEOS:
- D. Ray White Flat Foot Dancing in the Talking Feet Film

Ira Bernstein
NAME: Ira Bernstein
DATE OF BIRTH: 1959
PLACE OF BIRTH: Malverne, New York, United States
ARTICLES AND WEB SITES:
- Ira Bernstein - Official Web Site
- Wikipedia "Ira Bernstein" Article
VIDEOS:
- Ira Bernstein Flatfoot Demonstration - Ira Bernstein Flatfoot Dancing with Chicken Train

Jay Bland
- Jay Bland Buck Dancing With Thomas Maupin
- Jay Bland Buck Dancing in Lynnville Tennessee
- Jay Bland Buck Dancing in Estillefork, Alabama
- Jay Bland Buck Dancing in Nashville, Tennessee
- Jay Bland the Roan Mountain Hilltoppers

NAME: Paul Shellnut
VIDEOS:
- Paul Shellnut Dancing in Estillfork Alabama
- Paul Shellnut Dancing With John Pope to Rocky Top
- Paul Shellnut Dancing at the Honeysuckle Jam
- Paul Shellnut Dancing With Thomas Maupin

NAME: Thomas Maupin
DATE OF BIRTH: November 16, 1940
CHILDHOOD HOME: Eagleville, Tennessee, United States
SIBLINGS: 10 Brothers and sisters
WIFE: Beulah Shores
DAUGHTERS: Deana Maupin and Danyeal Maupin
HONOR: Tennessee Governor's Folk Life Heritage Award
HONOR: Uncle Dave Macon Days Trailblazer Award
ARTICLES:
- Eagleville Times "Maupin Brothers" Article (PDF)
VIDEOS:
- Video Interview and Profile of Thomas Maupin
- Thomas Mauipin Buck Dancing
- Thomas Maupin Dancing With Paul Shellnut

Country Singers Buck Dancing
- Emmylou Harris Buck Dancing
- June Carter Cash Flatfoot Dancing in London

Flatfoot and Fancy Free Dot com

Folk Streams "Talking Feet" Documentary

Mountain Dancer: Flatfooting in Appalachia
Article about flatfoot dancer Robert Dotson, published on the "Our State: Celebrating North Carolina" Web site.

---

Other Step Dancing Styles

All Tap Dancing Resources

---

See also
Facebook "Tap Dancing Resources" Page
Facebook "Tap Dancing Friends Discussions" Group
Facebook "Tap Dancing Events and Classes Worldwide" Group
Blog With Tap Dancing Articles and News






---




Tap Events:

Tap Festivals
By Date

Tap Worlds
November 2020

Tap Dance Day
May 25th

---




Practice Tool

Online Metronome
(20-330 BPM)

---




Follow Us On Social Media

     

---




Tap Shop

Tap Shoes
Tap E-Classes
Accessories
Tap Books
Tap Shop Menu

---




---



| Argentina | Armenia | Australia | Austria | Belgium | Brazil | Bulgaria | Canada | Cayman | Chile | China | Colombia | Costa Rica | Croatia | Cuba | Czech Republic | Denmark | Dominican Republic | Egypt | Estonia | Finland | France | Germany | Greece | Guatemala | Honduras | Hong Kong | Hungary | India | Indonesia | Ireland | Israel | Italy | Japan | Korea | Latvia | Lithuania | Malaysia | Mexico | Mozambique | Namibia | Netherlands | New Zealand | Norway | Peru | Philippines | Poland | Portugal | Russia | Serbia | Singapore | Slovakia | Slovenia | South Africa | Spain | Sweden | Switzerland | Thailand | Turkey | Turks Caicos | Uganda | Ukraine | United Kingdom | United States | Vietnam |


Topics
Awards
Classes
Dancers
Ensembles
Events
Regions


Products
Tap Shoes
E-Classes
Accessories
Books
Suppliers
Products Menu


Follow Us
Tap Dance Blog
Facebook Group
Facebook Page
Twitter Feed
Flatfooting Academy
• A beginner who's always wanted to learn more about the style but hasn't had access to the right teacher or community.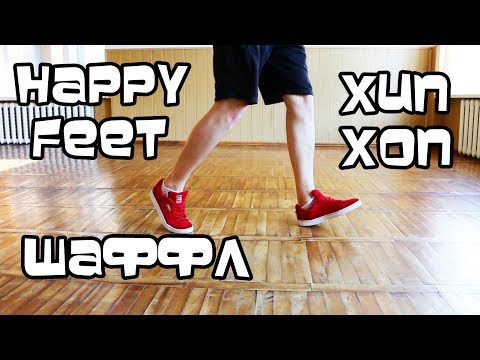 • Someone who knows a bunch of steps but needs some extra support and a proven formula for putting it all together to improvise with fluency.
• An experienced dancer in another genre who's always wanted to learn this particular style of dance.
• A performer or musician who regularly finds yourself in jam sessions and attending festivals where you want to make real "music with your feet" and even showcase your dancing onstage as part of your set.

Whether you're...

You're someone who loves Appalachian music, dance, and culture, and you're ready for an accessible, thorough, and FUN course that contains EVERYTHING you need (yes, everything!) to become a great dancer at your own schedule, pace, and location.
Mastered a formula for improvising like a boss with fiddle and banjo tunes.
Developed your own small, stylistic elements to make the dance your own (even if you are a complete beginner)
Gained a massive toolkit of steps, stretches, dance-worthy tunes, practice routines, and historical and cultural tidbits to keep you dancing for years to come.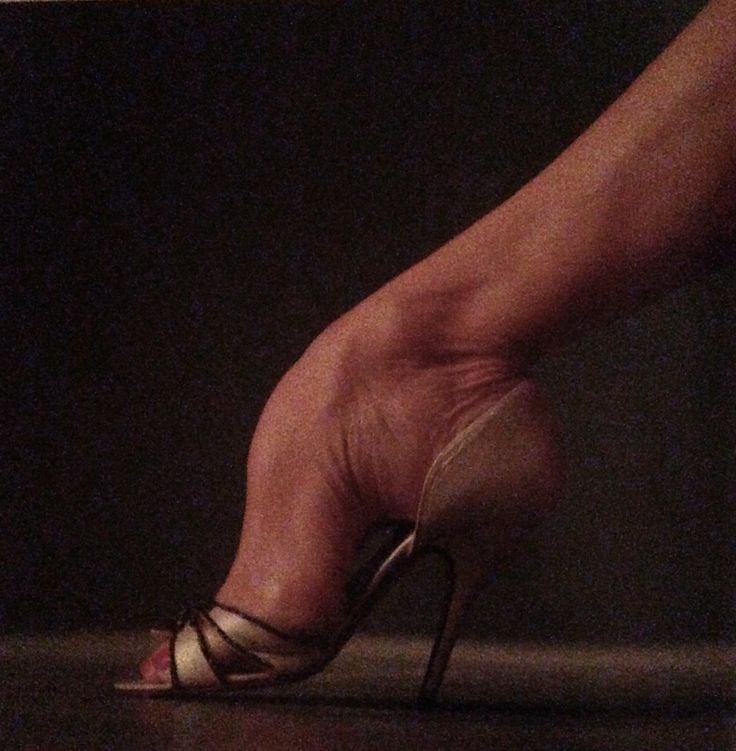 (And best of all, it's all yours for life!)

Solidified your muscle memory for all the foundational steps, making them feel natural and automatic in your body.
Learned TONS of versatile steps (instead of just basics, chugs and walking step)
Learned a process for diving deeper into the steps so that you can create unlimited combinations.

In just eight weeks, you'll go from feeling dance overwhelm and confusion to feeling confident and comfortable in your body, as you build your Appalachian dance vocabulary and learn specific techniques for becoming a fluent dancer and improviser. The course that will give you the tools, inspiration, and unparalleled support on your journey to become the dancer you've dreamed of being!
Introducing...
By the end of this course, you will have:
- Eileen O'Connor-Ramsey, musician/dancer/artisan
"I was apprehensive about switching from Irish dancing to flatfooting, but Carla made my transition easy! She is passionate about sharing what she knows.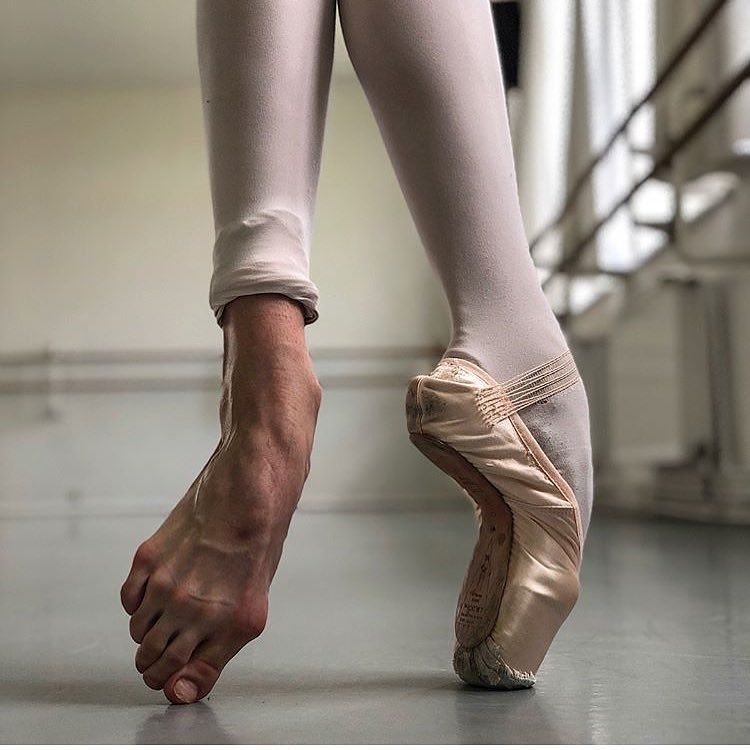 She breaks complicated steps down into bite-sized chunks and builds on that until before you know it, you've got the step! If you want to learn to flatfoot, I can't think of a better, more caring teacher than Carla"
'I can't think of a better, more caring teacher than Carla'
- Haydee Canovas, Nurse Practitioner/Playwright
Carla Gover's flatfooting class is the real deal. She is a thoughtful and knowledgeable teacher since she herself grew up in the music and dance traditions of Kentucky's Appalachian mountains. Besides learning to clog, I enjoy learning the history of the dancing.  
'Carla Gover's flatfooting class is the real deal'
With so much more than just the steps, this course has information you'll need about shoes, tunes, and playlists, and other fun goodies! Plus there's an app, so you can carry the course in your pocket!
Total Toolkit
Downloads and links to tunes each week that go with the steps you're learning, as well as lots of information about WHAT kind of additional music to look for and WHERE to find it.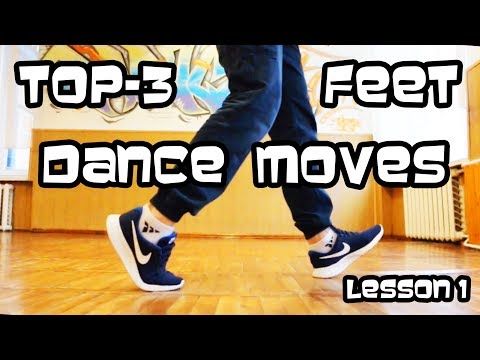 Tunes for Dancing
Stretching and body care mini-course for dancers, to help you strengthen your body before and after dance sessions
Stretching Mini-course
8 weeks of Members-Only Group Coaching Sessions with Carla, including 4 Q/A sessions and 4 Live Zoom Classes!
Group Coaching Sessions
Printable PDF practice guides and flash cards to help you with your practice of the steps.
Practice guides and flash cards
Lifetime access to 8 self-paced digital modules and 75 video lessons, which you can complete on your own schedule and refer to again and again.
Lifetime Access
Here's what's included:
I'm an 8th-generation Kentuckian from a musical family, and I'm seriously stoked to share that heritage with my students.
Since I'm a musician, I bring that knowledge and awareness to my dancing and teaching, to help you get inside the fiddle tunes and learn how crush your improv game.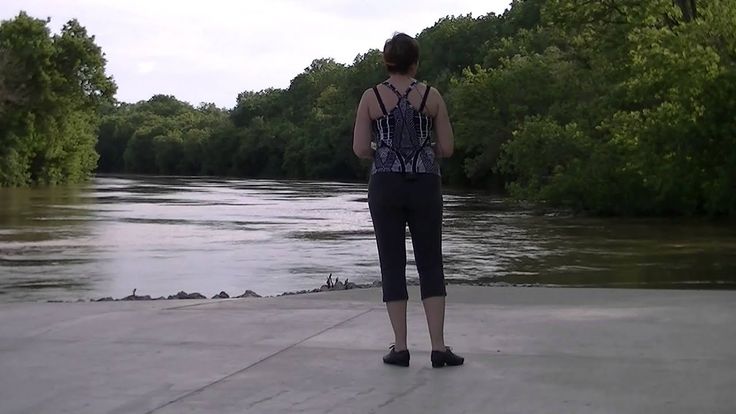 I have a MA in Education, with all the pedagogy courses and reflection on my teaching style that comes with that.
I have 27 years of experience teaching mountain music and dance, so I've learned the ways that work best for teaching this material.
I spent 3 years as a consultant designing digital courses for kids at our Kentucky PBS station, so I know how to deliver digital content in an engaging format!
It's an honor and a privilege to teach, and here are a few reasons why I feel confident that I can be a great teacher for you:
Howdy! I'm Carla Gover
- Joe Burdock, fiddler/dance caller
"I've taken a few flat footing workshops and had impromptu lessons over the years but never quite got it until I attended a workshop with Carla. She broke it down to simple steps for us and then helped us string those steps together so I could actually dance."
'She helped us string those steps together so I could actually dance'
- Lee Atkinson,
Singer/Mother/Lifelong Learner
"For a long time I looked for a fun, non-threatening way to learn flat-footing.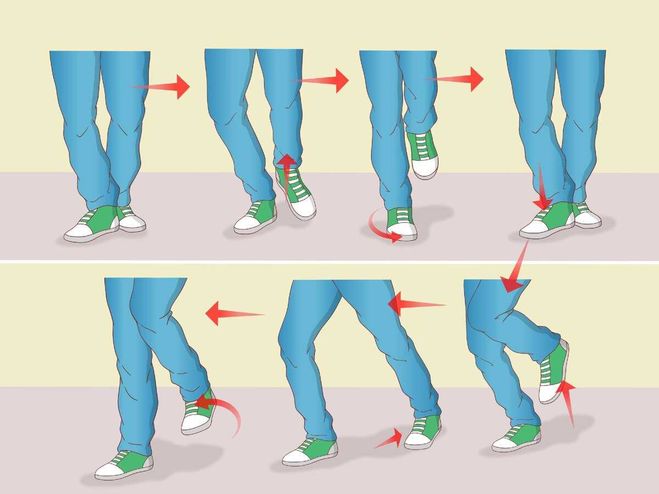 I am not a dancer, but I have always loved watching people do this; I wanted to be a part of the fun and to learn something new. Carla's classes fit the bill perfectly. She is a wonderful dancer and a patient, fun and easy-to-follow teacher. Five Stars! *****"
'She is a wonderful dancer and a patient, fun and easy-to-follow teacher'
An experienced dancer in a different style who wants to add Appalachian dance to their repertoire
Someone who wants to dance at jams and festivals without looking like a durn fool!
Ready to take a joyful journey of Appalachian Music, Dance, and Culture!

A beginner who wants a resource that will help lay great foundations and keep you learning in the future.
An experienced dancer who wants to learn more steps, or learn to be a better improviser
Someone who enjoys learning in a community of like-minded people

This is for you if:
Will you be accessible and available to answer my questions during the course?
I don't have a lot of time, and I'm worried that I just won't be able to complete this course
I'm afraid of buying this course and not using it, like that stack of DVDs gathering dust in my corner.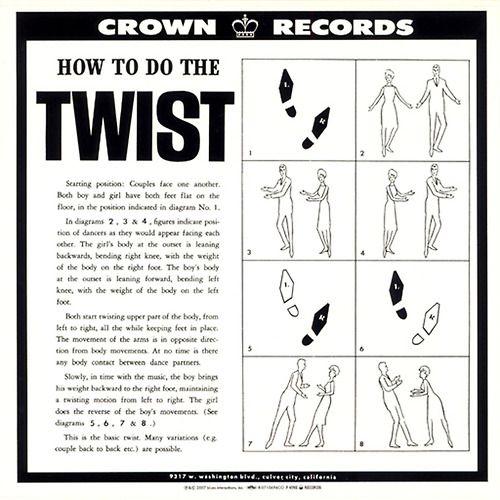 I'm feeling overwhelmed by all of the things I'm going to need to learn and execute in the course. Are you sure I can do this?
Burning Q's I hear from students
When I join AFCA, will I get immediate access to all the lessons and modules?
Can I still take this course if I'm a complete beginner?
My knees (hips/back) are not what they used to be. Will I be able to do this course?
YES! I believe in you, and I know that your desire to be a lively, joyful dancer, keep fit, and have fun will take you as far as you want to go in this style. I've been teaching for 27 years, and I've learned a thing or two about how to help and support my students in really getting the material. Plus, we'll be exploring how the dance and music fit together, which helps you begin to understand the dance form on a much deeper level. 
I'm feeling overwhelmed by all of the things I'm going to need to learn and execute in the course. Are you sure I can do this?
You'll get a big dose of inspiration right out of the gate, because you'll have the community AND me to help keep your motivation up.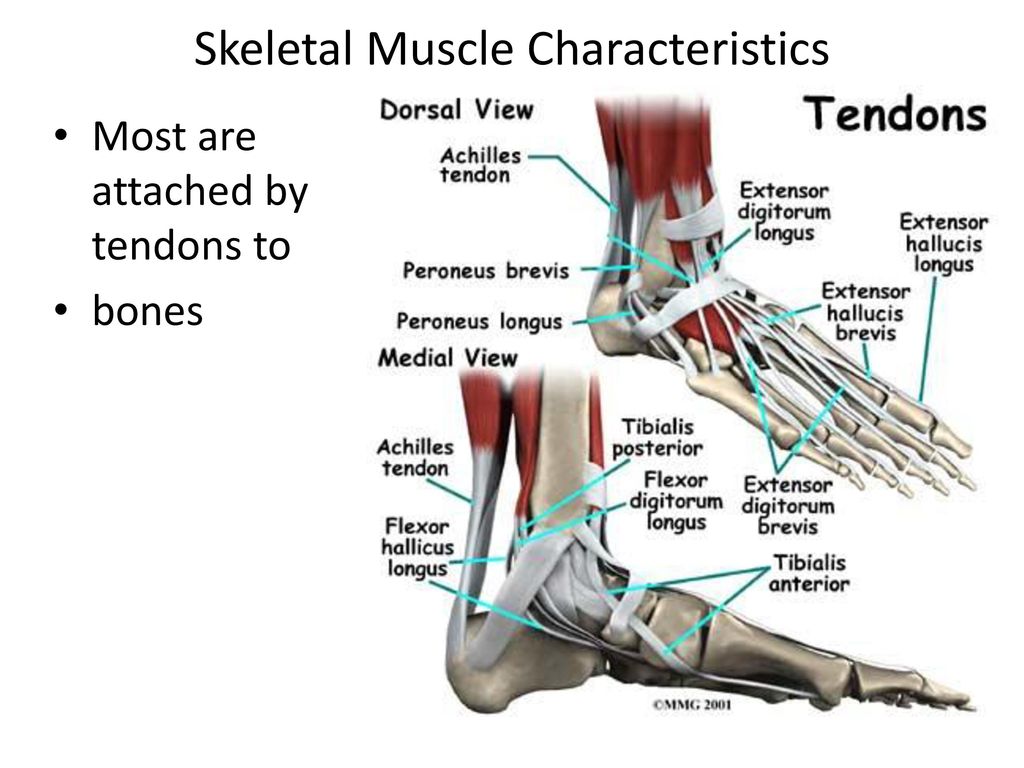 Also, everything is EASY TO FIND in this course---gone are the days of trying to wade through DVD menus and fast-forwarding to try and find what you need. With the clear, easy-to-follow layouts, you'll be able to progress through the course, mark off the lessons you've already completed, and easily find the individual steps by name since each will have its own mini-video!
I'm afraid of buying this course and not using it, like that stack of DVDs gathering dust in my corner.
The individual modules are created in short, manageable bites of 5-10 minutes, so you can get some quick wins, even when you only have a short spell to dance. Quick wins = motivation, which helps you keep coming back. You'll be able to pop in to the course (and watch the Zoom recordings) anytime that's convenient for YOU. And remember, the course will be yours FOR LIFE, so even if you don't get through everything during our two months together, it will be there for you whenever you need it. 
I don't have a lot of time, and I'm worried that I just won't be able to complete this course
Yes, 100% That's why I'm only offering this course during a specific time period--you wouldn't get as much out of it just going through the modules on your own! I'll be available in our weekly Zoom to help trouble-shoot your issues, break down steps you need extra help on, and give you a little nip of inspiration.
I'll also be accessible in the FB group during the week. For this two month period, I'm your personal dance coach and cheerleader!
Will you be accessible and available to answer my questions during the course?
You'll get one module per week for each of the 8 weeks of the course. I'm doing it this way to protect your time, attention and focus AND so that I can provide personalized attention and instruction as you progress through the course. It also means you'll have a bunch of other students doing the course at the same time as you, for support, inspiration, and community! At the end of the course, the material is yours to keep, so you can go back as much as you want, whenever you want!
When I join AFCA, will I get immediate access to all the lessons and modules?
Yes! Module 1 is FULL of the foundational building blocks of the dance, and you can spend as much time on it as you want before moving on to the additional steps and sequences. I break it all down slowly and it's organized according to individual steps, so you can go at your own pace, knowing that you have all the tools you need for beginning AND continuing your dance journey!

Can I still take this course if I'm a complete beginner?
I'm not a doctor, and you should definitely check in with yours before you begin ANY new exercise course.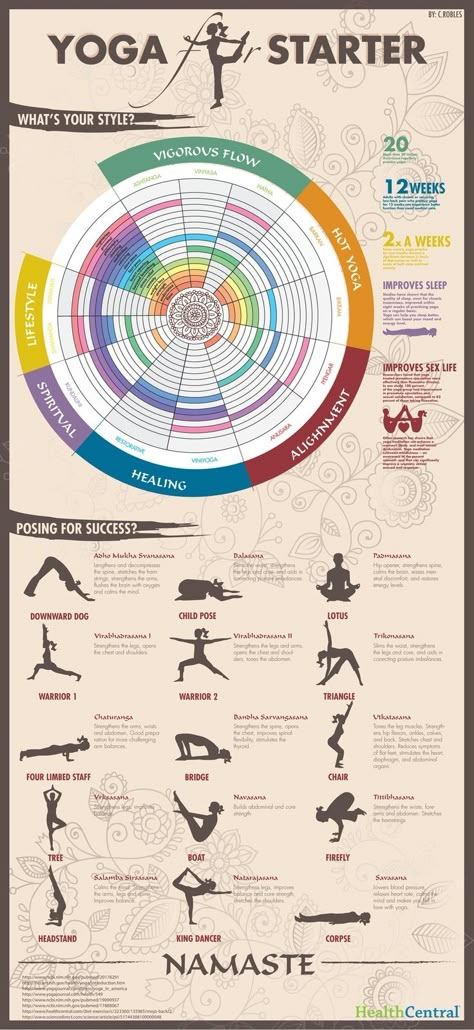 But having said that, I do my best to provide alternative steps and modifications for dancers who have knee challenges, as well as providing warm-up and cool-down stretch classes to help you care for and support your body. My goal is to be able to dance for my whole life, and for you to, as well.

My knees (hips/back) are not what they used to be. Will I be able to do this course? 
- Valerie C
This is a great way to learn new steps, or start from the beginning. There's tons of cultural and musical history woven into the class. The instructional videos are super clear and you can revisit them over and over again. The sequences built on the steps really help to solidify the learning. It is fun and lighthearted. You can't go wrong. 
'It is fun and lighthearted. You can't go wrong'

- Donna P.
If you want to take a thoughtful, pedagogically sound course on how to do some flatfooting and clogging steps in a way that breaks down the material into appropriate chunks for adult learners, then this is the course for you! Even if you are an experienced dancer, you will get a lot out of this course and it is worth every penny.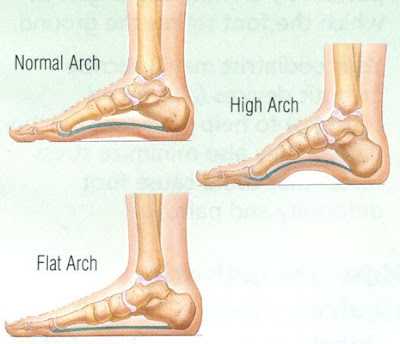 Carla is positive, upbeat, and breaks every step down in a manner that is easily understood. More teachers need to be as positive and encouraging as she is. Carla is honestly one of the best instructors I've ever had
'Carla is honestly one of the best instructors I've ever had'
Or you can dive right in to our self-paced
Kentucky Tour de Dance
to meet Kentucky musicians and get started working on steps and improv techniques!
If you just can't wait to get started, you can JOIN MY FACEBOOK GROUP HERE and download my free introductory video to start learning steps today!
Sign up for my waiting list, and you'll be the FIRST to know when the course registration opens next time. And OF COURSE there'll be a special bonus for you!
Let's do it
© Carla Gover International | Terms & Conditions
Six modern dances that will help strengthen your legs
Komsomolskaya Pravda
HEALTHHEALTH TIME
Anna KUKARTSEVA
December 29, 2020 14:11
video]
The most boring training is dancingPhoto: Shutterstock
Even in quarantine, you can do dancing - including on zoom.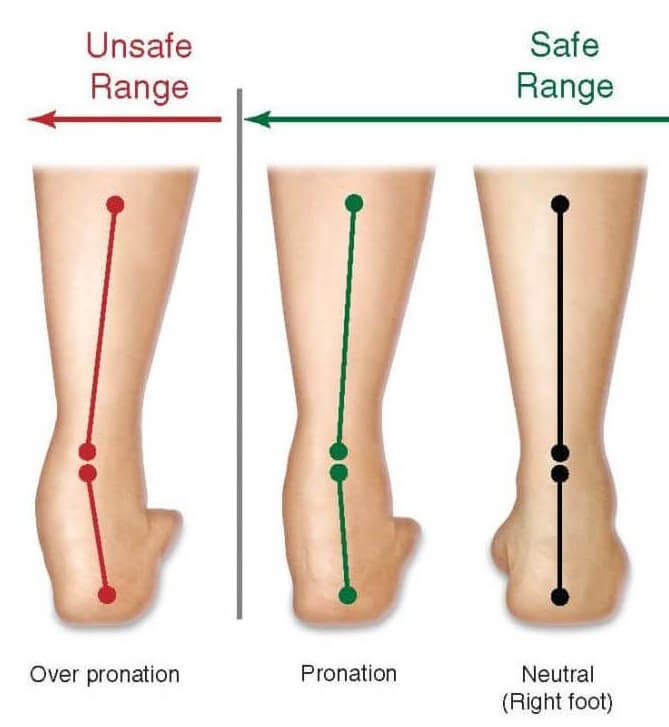 But the wrong load can affect the health of the feet. How not to miss primary deformations and dance with health benefits, we found out from an expert from Hollywood. Usually, when it comes to sports or dancing, we are used to talking about possible problems with joints and ligaments. But we rarely remember about the feet: just think, the legs "buzz" a little in the evening. Meanwhile, this may be the first warning from the body that something has gone wrong. nine0004
Why flat feet are dangerous
According to the League of Podiatry (an association of doctors who deal with foot problems), flat feet are one of the most common diseases of the musculoskeletal system. And in 97% of cases it is acquired. One of the main reasons is a sedentary lifestyle, because it directly affects the blood supply to the legs. The situation has been exacerbated by the pandemic, widespread self-isolation, and a ban on walking. Because of this, the muscles of the foot and ligaments weaken, cease to cope even with a small load.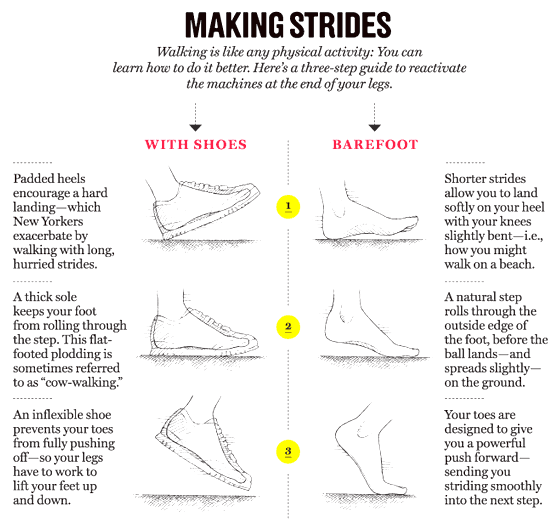 And hello flatfoot. Due to flat feet, the feet cease to fulfill their main role - the shock absorber. This means that the entire musculoskeletal system is under increased stress. Joints hurt and collapse, posture deteriorates, the lower back aches ... Disrupted biomechanics of the entire musculoskeletal system leads to spinal curvature. The chest is deformed, the volume of the lungs decreases. The "tightness" of muscles and nerve endings throughout the body is growing. As a result, oxygen starvation of the brain, migraines and a host of other troubles that, like an elevator, rise from the foundation (feet) to the upper floors of the body. nine0004
The most boring training is dancing!
Dancing is a great way to cheer up during quarantine and pump up your feet, as well as the ligaments and muscles of your whole body. Dance training is a modern trend that came to our area from the Hollywood hills. Demi Moore, Anne Hathaway, Jennifer Lopez, Eva Mendes - everyone dances!
Our expert choreographer, dancer, teacher and director, winner of the largest Global Music Award in Los Angeles, Maria Skakun told which dance styles are not only the most popular, but also the most incendiary and useful.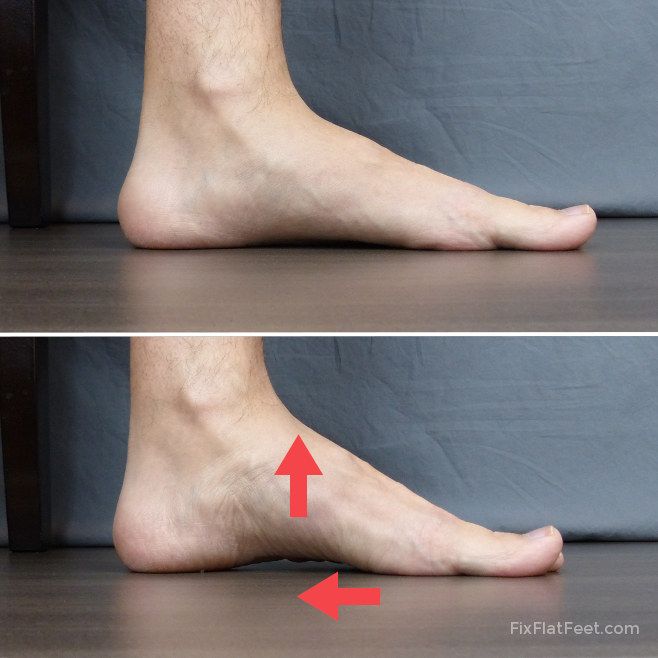 nine0004
Maria Skakun Teaching Reel 2019-2020
-motor system, develops coordination and overall control over the body. The US Centers for Disease Control and Prevention recently calculated that hip-hop is the most beneficial dance in terms of activity and muscle work, as it gets you moving 57% of your workout time. This is an absolute record! For example, in passionate flamenco classes, dancers are active only 14% of the time. nine0004
The main advantages: classes are held not in ballet flats, not in heels and not barefoot, but in sneakers. This means that a person with weak muscles and ligaments will not aggravate their problems. Moreover, if there are indications, after consultation with a podiatrist, sports shoes can be supplemented with special orthoses made individually. They restore the physiologically natural distribution of the load on the foot, improve the biomechanics of movement, and increase the effectiveness of training.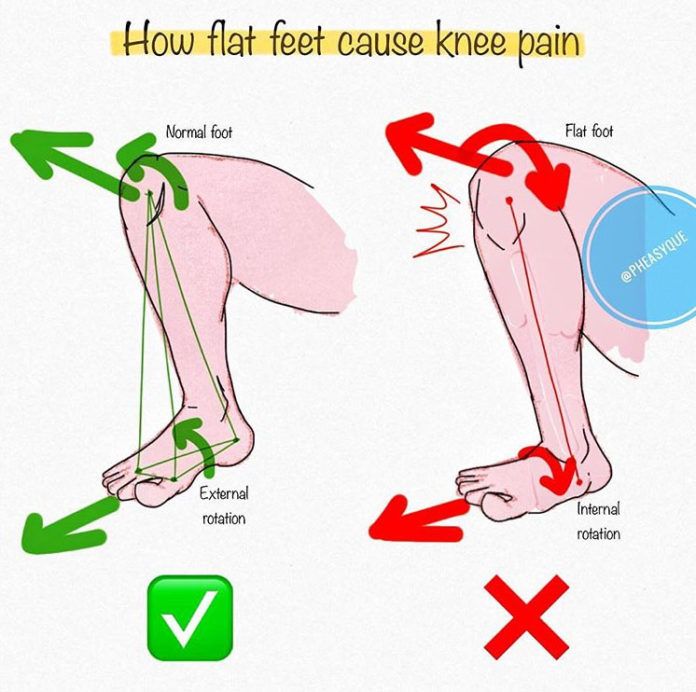 23 Hip-Hop Dance Steps l Old School l Middle School & New School With Names
2. Zumba
Feature: Excellent workout for all muscle groups, perfect cardio. A real fitness holiday with Latin American music. The dance has movements from salsa, meringue, samba - a bright mix and crazy energy! Standing on the sidelines when the unbridled and exciting rhythms of the drums are turned on simply will not work.
Main advantages: The hips are pumped especially effectively. Results from "Zumba-fitness" appear in two weeks, subject to regular classes. nine0004
Zumba fitness very beautiful dance
3. Body ballet
Feature: Improves posture, stretching, coordination of movements. Strengthens the muscles of the legs and back.
Ballet plié and batman tandu are complemented by cardio and, in some cases, a power complex using dumbbells. Choreography at the barre can be replaced by exercises with a chair or chest of drawers.
Main pluses: Trainings are aimed at in-depth study of the leg muscles, which keep a beautiful posture, help to move beautifully, artistically. nine0004
Maria Skakun. Choreographer/Director reel 2019-2020
Zumba is an excellent workout for all muscle groups, perfect cardio. Photo: Shutterstock
Like any other pair dance, salsa is not just a workout, but also a very pleasant conversation. On the same wavelength with a partner!
Key Benefits: The movements of the dance are very intense - the glutes, hamstrings, quadriceps femoris and calves are actively engaged in different step sequences. nine0004
AMAZING SALSA Dance With Most Beautiful Sunset View!
5. Bachata
Feature: Develop body flexibility, exercise leg joints. Another pair dance with a high emotional component (in the presence of an experienced partner, all these supports increase faith in yourself and the world around you).
Main pluses: Elements of dance well strengthen the joints of the ankle, knees, pelvis. The gluteal muscles and thighs receive a large load.
KIKE Y NAHIR Love Bachata FRANCE (Se orita DJ Tronky)
6. Contemporary
Feature: Stretch training. The muscles of the legs are involved depending on the production (there are many different techniques and techniques in this style of dance). Dance-experiment, the relationship of the body with breathing, voice, energy. Often combines classical dance, modern jazz with oriental practices (qigong, yoga, Pilates).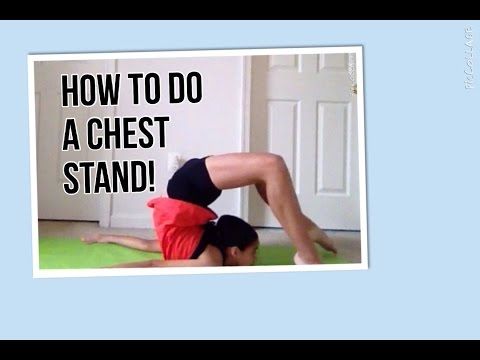 Key Benefits: The practice of alternating tension and relaxation of a variety of muscles. Teaches self-control in all meanings of this phrase. nine0004
[Contemporary-Lyrical Jazz] Say Something - A Great Big World Choreography.JIN
Bachata - a pair dance with a high emotional componentPhoto: Shutterstock
Attention!
Contemporary, as a rule, they dance barefoot. An untrained person with weak muscles and ligaments in the feet can exacerbate their problems if they exercise too hard. An unexpected load on a foot that does not have the support of a sneaker is traumatic. nine0004
IMPORTANT!
Not all dances are equally useful
Many have seen, at least in the movies, what the well-worn legs of famous ballerinas look like. Professional ballet, alas, is not about foot health.
"Ballet legs" is the result of many years of exertion, attempts to force oneself to perform movements that are not provided for by nature (work on pointe shoes). A common problem in ballet is osteoarthritis of the finger joints, which develops due to huge overloads and, accordingly, wear. This is a high price to pay for the opportunity to do what you love. But we are not talking about professional, but amateur dances. Can there be problems? nine0004
- With a gradual, non-excessive load during dance classes, there should be no problems with the feet, says Olga Chizhevskaya, executive director of the League for the Promotion of Podiatry. - They begin in the event that a person consciously goes to overcome. For example, she is engaged in sports dancing and preparing for competitions. Adolescents with the so-called "hypermobility syndrome" often face deformities of the foot (they have an excessively mobile ligamentous-articular apparatus). Excessively actively training, they may well "earn" the overpronation of the foot (blockage and subsequent flat feet).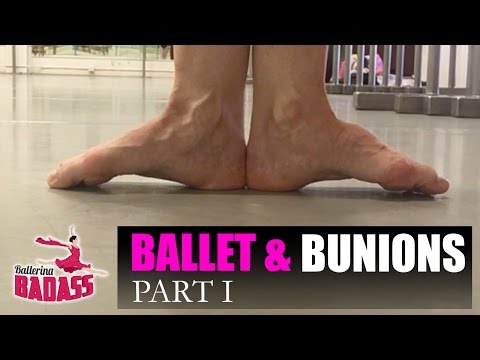 This, in turn, provokes microtrauma, subluxations and a whole cascade of problems with the entire musculoskeletal system. The situation is aggravated by the fact that, unlike adults, juniors, receiving serious loads, rarely use preventive measures from the arsenal of sports medicine (individual insoles, taping, etc.). nine0004
Read also
Age category of the site 18+
Online edition (website) registered by Roskomnadzor, certificate El No. FS77-80505 dated March 15, 2021
CHIEF EDITOR
EDITOR-IN-CHIEF OF THE SITE - KANSK VICTOR FYODOROVICH.
THE AUTHOR OF THE MODERN VERSION OF THE EDITION IS SUNGORKIN VLADIMIR NIKOLAEVICH.
Messages and comments from site readers are posted without preliminary editing. The editors reserve the right to remove them from the site or edit them if the specified messages and comments are an abuse of freedom mass media or violation of other requirements of the law.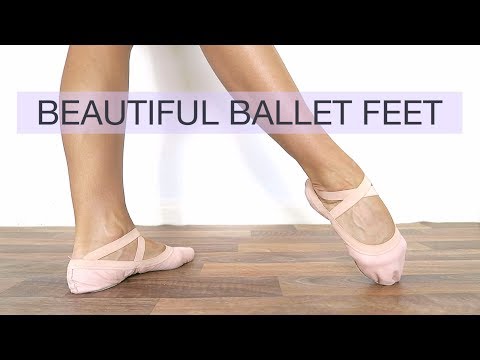 nine0004
JSC "Publishing House "Komsomolskaya Pravda". TIN: 7714037217 PSRN: 1027739295781 127015, Moscow, Novodmitrovskaya d. 2B, Tel. +7 (495) 777-02-82.
Exclusive rights to materials posted on the website www.kp.ru, in accordance with the legislation of the Russian Federation for the Protection of the Results of Intellectual Activity belong to JSC Publishing House Komsomolskaya Pravda, and do not be used by others in any way form without the written permission of the copyright holder. nine0004
Acquisition of copyright and contact with the editors: [email protected]
DANCES AS A MEANS OF PREVENTION OF FOOT DEFORMATION
One of the urgent problems of the present time is the problem of violations of foot deformity in children.
Dance and choreography are presented as effective means of combating postural disorders and preventing the development of chronic diseases of the musculoskeletal system.
Flatfoot is a deformity of the foot characterized by flattening of its arches.
There are two types of foot deformity: transverse and longitudinal. With transverse flat feet, there is a flattening of the transverse arch of the foot. nine0004
With longitudinal flat feet, there is a flattening of the longitudinal arch, and the foot is in contact with the floor with almost the entire area of ​​the sole. In rare cases, a combination of both forms of flat feet is possible. The consequences of flat feet often manifest themselves in a negative way for the rest of your life. The whole body suffers from an improperly formed foot.
In matters of prevention of flat feet, an integrated approach is important, which includes: foot hygiene, proper footwear, prevention of chronic, long-term diseases. But the most important thing is a well-organized motor mode. There are many ways to prevent the disease: therapeutic exercises, walking barefoot, the use of home-made or specialized mats with a relief surface, massages. nine0166 Experts refer to regular dance classes as the most effective methods.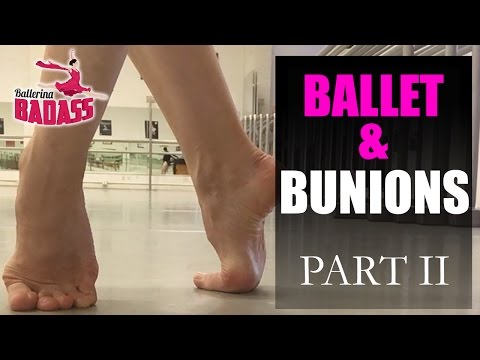 Dancing classes are an effective means of preventing violations of the physical development of schoolchildren. The health benefits of dancing are immense. Dance classes have a number of advantages in comparison with other types of motor activity. Let's consider some of them.
1. Dance is a synthesis of music and movement. Music, as a means of physiological influence, is used in many sports and activities, but a truly organic fusion of music and movement can only be achieved in dance. nine0004
2. The dance involves literally all muscle groups; from the muscles of the foot to the mimic muscles of the face.
3. Dance is a complex of all kinds of physical exercises. Dance is both slow walking, and fast running, and a swift jump; it is a quick explosive movement and a static posture; this is an energetic lightning-fast rotation of the whole body and a barely perceptible movement of the finger of the hand; dance is the ultimate tension and complete relaxation of one or another muscle group.
4. Dance is natural and inherent in a person, just like breathing itself. Dance is available to everyone, dance accompanies a person from his birth to old age. nine0004
5. Dance is always delight and joyful emotions.
As a rule, in dance, a fairly large load is placed on the legs, and especially on the feet. With the help of special exercises from dance training, you can correct such a disease as flat feet, and generally strengthen your feet. It must be remembered that this may require a rather long period. Therefore, in remedial classes, the principle of consistency is dominant, requiring regular classes, not allowing unjustified breaks. Since corrective effects can occur under the condition of an unchanged order of exercises, their repeated repetition. Only systematically planned, purposeful work will effectively solve the problems of correction and rehabilitation of children. nine0004
Prevention of flat feet
- walking barefoot on uneven surfaces - pebbles, sand, grass, earth or on a special massage mat at home,
- foot massage, for example, with a rubber ball with spikes.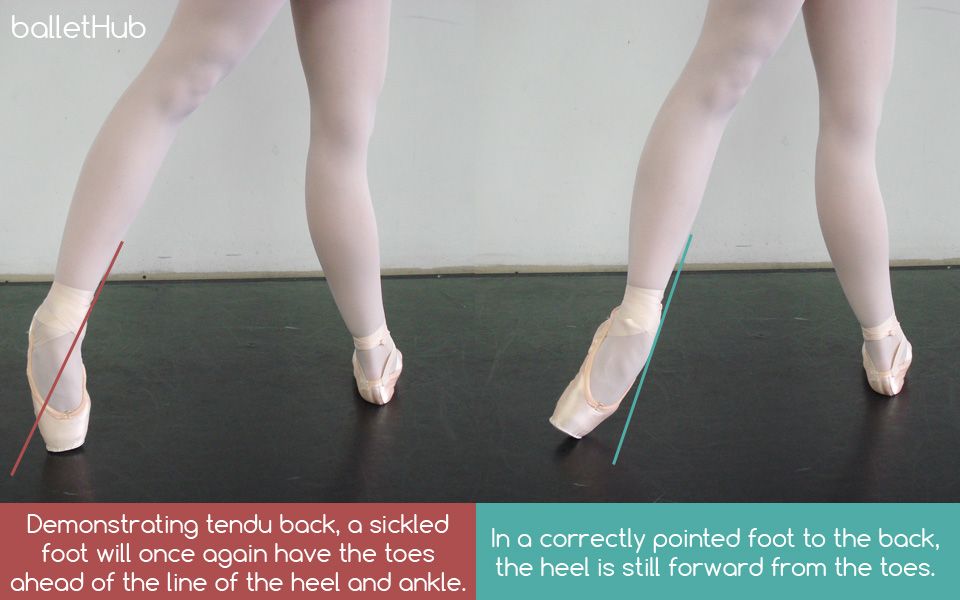 - gymnastics for the feet, including such simple exercises as walking on toes and on the heels, on the inside and on the outside of the foot, lifting the heels off the floor (while the toes remain on the floor), "creeping" movements of the foot forward and backward with using your toes,
- try to pick up various objects from the floor with bare feet,
- "Swedish" wall - climbing on it, the child strengthens the muscles of the feet, improves their blood supply and coordination of movements. - pouring cool water on the feet, you not only stimulate blood circulation in the legs, but also harden the entire child's body.
Starting position (hereinafter I.P.) lying on the back.
1. Plantar and dorsiflexion of the feet, holding in each position for 4-6 seconds.
2. Bicycle leg circles with emphasis on foot movements.
3. Simultaneous clenching of the fingers and toes into fists, followed by spreading the fingers. nine0004
4. Circular movements of the feet in and out slowly with maximum amplitude.

5. Capturing a large object (ball, sandbag) with the feet, shifting it behind the head with subsequent return to I.P.
6. Alternate and simultaneous stretching of the heels for 4-6 seconds.
7. I.P. Lying on your back, legs bent at the knee (KS), hip (TBS) joints, the soles are on the floor. Breeding and bringing together the heels.
8. I.P. as in 5. Alternate and simultaneous lifting of the heels from the floor with retention for 4-6 seconds. nine0166 9. I.P. as in 5. Breeding the legs with the setting on the toes, mixing with the setting on the heels.
I.P. sitting on the floor. Hands on the back. Legs are straight.
1. Alternate straight leg raises with simultaneous dorsiflexion
2. stop and hold for 4-6 seconds.
3. Straight leg raise, foot dorsiflexion. Flexion of the leg in the CS simultaneously with plantar flexion of the foot. Extension in the CS, plantar flexion of the foot, acceptance of I.P.
4. I.P. sitting on the floor. Hands on the back.
The legs are bent in the COP, TBS, the feet are on the floor. Breeding and bringing together the heels. nine0166 5. I.P. as in 3. Capturing small objects in front of you, shifting on both sides of yourself, and then returning to the place.
6. I.P. as in 3. Capturing a large object with the feet, straightening the legs in the CS, returning to I.P.
7. I.P. as in 3. Corrugation with the feet of the rug.
8. I.P. as in 3. Rolling a small ball with each foot.
9. I.P. as in 3 Skating with the feet of a stick.
10.I.P. as in 3. Breeding the legs with the placement on the heels, mixing with the placement on the toes.
I.P. standing
1. Rise on toes.
2. Heel raises
3. Half squats on toes.
4. Rise on the outer arches of the feet.
5. I.P. standing, socks together, heels apart. Half squats.
6. I.P. standing on a gymnastic stick. Squats.
7. Walking in place without taking your toes off the floor.
8. Turns of the torso to the sides without taking the feet off the floor
9.