How to be a great ballet dancer
How to Be the Best Ballet Dancer in Your Class
If only there were a magical potion that you could take and be the best ballet dancer in your class. Right? Truth is — there's no secret sauce to becoming the best. It's all hard work. But to be the best requires that you have the "Best" mindset.
Wanting to be the best is easy. But actually becoming the best is much harder.
To be the best ballet dancer in your class it's important that you work hard, learn, and practice.
Every dancer has areas that she/he may be weaker in, and being able to learn and practice until those areas are perfect is key to not just become the best in your class, but the best dancer you can be.
Here are three areas that you can work on immediately to become the best dancer you can be.
1. Focus on strength, endurance and flexibility. The sooner you start cross-training, the sooner you'll build much-needed stamina and strength that helps to prevent injury.
Focusing on your core and stabilizer muscles will make it easier for you to perform the various movements required by ballet.
2. Practice your positions and steps. A big part of becoming the best is having impeccable form. The only way you'll get there is if you practice, practice, practice.
3. Listen to your teachers. Your teachers have trained hundreds of dancers and most gone through professional training. They know what you need to work on in order to constantly improve. Never be afraid to ask your teachers what areas they think you can improve on and tips that can help you improve.
Stella Abrera, American Ballet Theatre principal
A post shared by Stella Abrera (@stellaabreradetsky) on
"It can feel overwhelming to try to balance everything in your life right now—academics, ballet training and competitions, the first glimmer of romance and your unsuccessful efforts to always appear cool.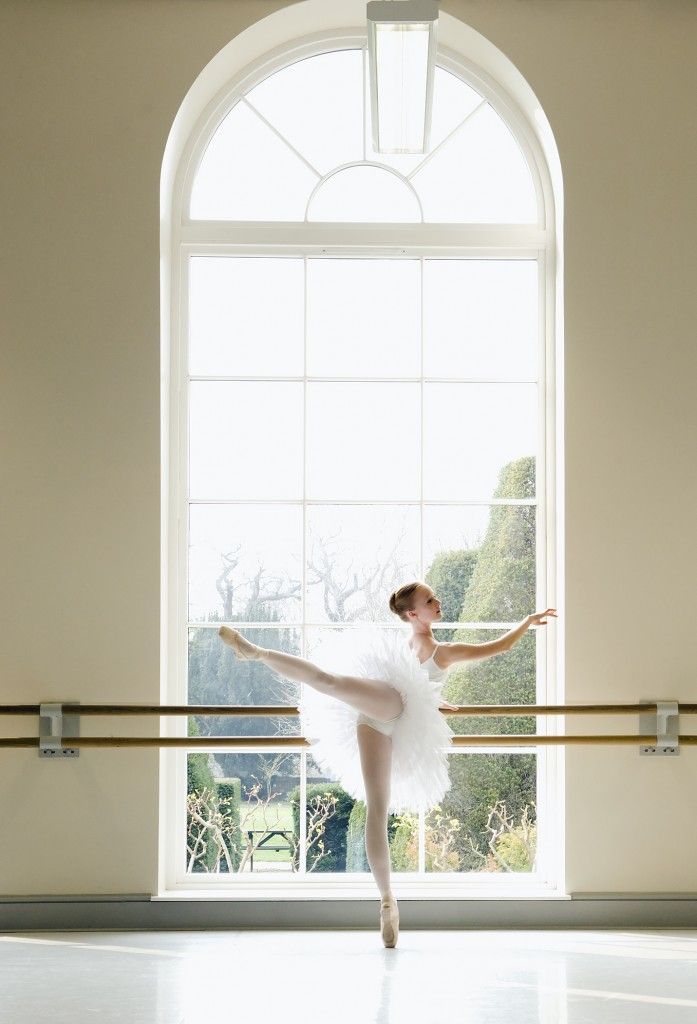 Decompress by taking time for your other interests, such as cooking, reading and just hanging out with your buddies.
Start cross-training now; it'll build stamina and help prevent injury. Focus especially on strengthening your core, as well as all those little stabilizing muscles. And stop lugging that enormous backpack full of textbooks on just one shoulder! Use a rolling bag, just like Dad advises (and don't get mad at him for being right about most things). Get massages and stretch consistently. Be aware of which foods make you feel healthy, energized and strong."
Linda Celeste Sims, Alvin Ailey American Dance Theater
A post shared by Linda Celeste Sims (@lindacelestesims) on
"To be a dancer, you must be courageous! I'm going to be honest with you: Dance is one of the most difficult, challenging—and rewarding—professions out there.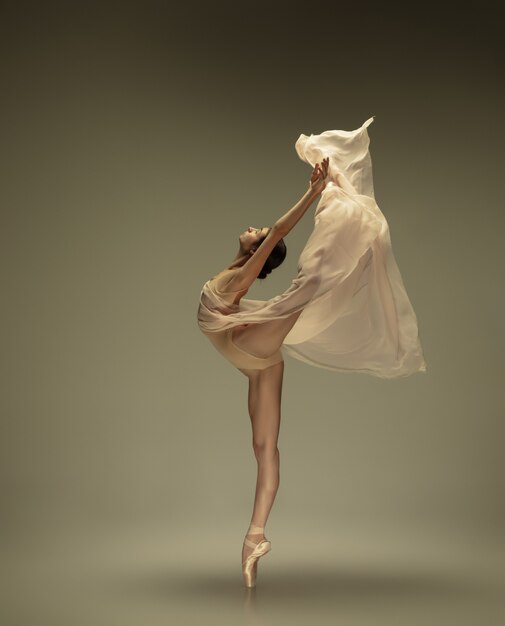 You'll struggle with not being the best, and you'll face impatience, doubt, insecurity, frustration and jealousy, as well as a constant need for perfection and attention. But you can overcome all this.
Use your emotions for good. Try to become stronger each day. Think positively and make the studio a retreat where you can escape and focus on yourself. Negativity is not a place of happiness. Positive competition is good, but don't ever look in the mirror and think, Why don't I look like her? God made us all different, so each of us has something special and unique to say with our gifts."
Sascha Radetsky, former American Ballet Theatre soloist
A post shared by Stella Abrera (@stellaabreradetsky) on
"Savor your moments on stage; relax and soak it all in.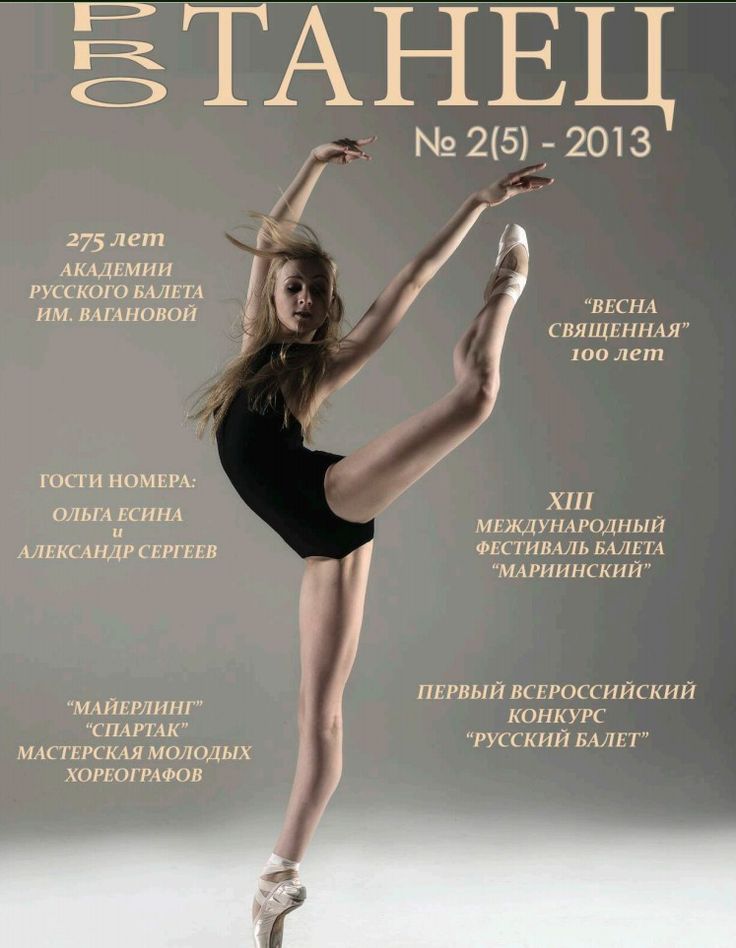 Take pleasure in moving through well-crafted choreography. Don't sweat the small mistakes—they're part of your development as an artist. Let the unique camaraderie of kindred spirits give strength to your performances. Remember that to dance at your best, you need to purge your mind of petty doubts and distractions. While this is no simple feat, it can be achieved through an awareness of the transient nature of this career.
The path you're setting foot upon won't always be smooth. Try to keep things in perspective. There's an entire world out there beyond the little bubble that is ballet. Break free of that bubble from time to time, and you'll evolve both as an artist and human being. Have faith that despite the ups and downs and inherent hairdo limitations, this course you've chosen can be beautifully rewarding."
Chloé Arnold, tapper and co-founder of Syncopated Ladies
A post shared by Chloe Arnold (@chloearnoldtaps) on
"Dream huge, set your goals high and don't let anything throw you off your path.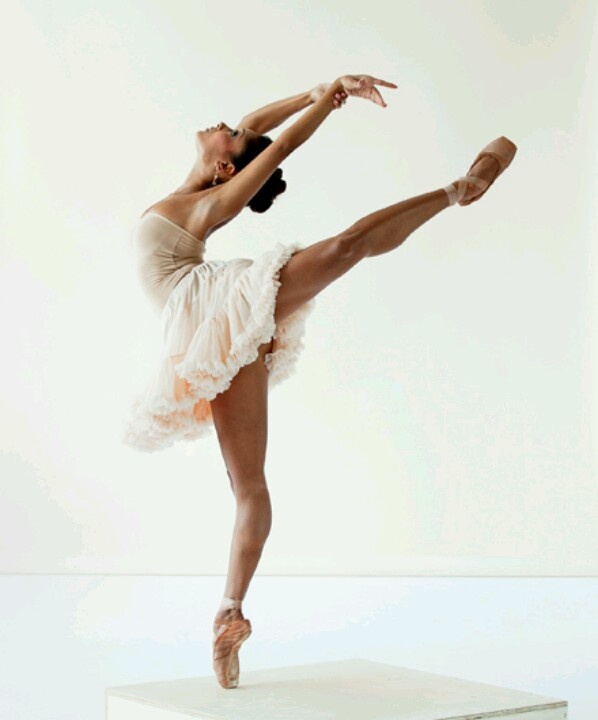 Train with passion, focus and determination. A strong foundation will earn you respect in your field.
Be yourself: Wear your hair big and wild, rock the clothes that inspire you and tap your heart out! Your passion will take you around the world, and bring joy and happiness to your life and others'. Stay humble, be thankful and don't let anybody steal your sunshine!"
PeiJu Chien-Pott, Martha Graham Dance Company principal
A post shared by PeiJu Chien-Pott ✨ 簡珮如 (@peiju_chienpott) on
"Great dancers challenge themselves and always push for more. Challenge is what makes you grow and become stronger. Competition, stress and injury are the three most difficult struggles you'll face. Keep your spirits up! You'll gradually learn how to adjust. You're unique—just be yourself.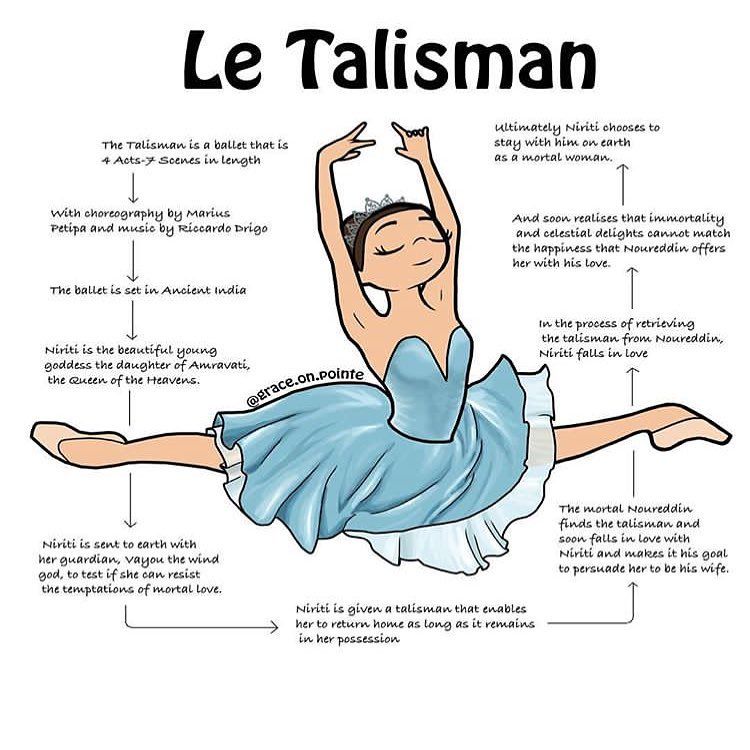 I know that preparing for performances is stressful for you. Try to find simple ways to help yourself feel better. Little treats may do the trick. Keep some dark chocolate in your dance bag, and when you're stressed, have a bite—you'll instantly feel like you're in heaven."
Val Chmerkovskiy, "Dancing with the Stars" ballroom pro
A post shared by Valentin (@iamvalc) on
"Be proud of what you've accomplished, but more importantly, be grateful: for your parents' sacrifice, for your teachers' influence, for your supportive friendships and for all of the opportunities that life has presented…and is yet to present.
Don't dwell on your successes. Take a moment to appreciate them, but don't let your ego prevent you from seeking continuous improvement and personal growth.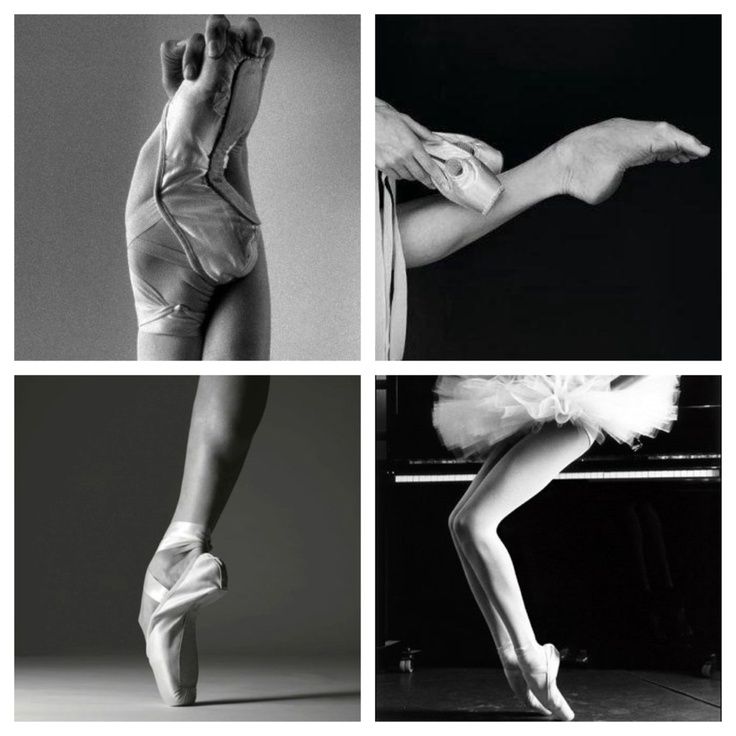 Keep expanding your knowledge and always surround yourself with people who share the same ambition for personal development. As long as you learn, you live!"
Martha Nichols, commercial dancer and choreographer
A post shared by Martha Nichols (@nichols14) on
"You're a work in progress. Have patience. Patience isn't a synonym for waiting. It requires work, faith and endurance. Work toward what you want. If you don't have it yet, there's more work to be done. Study your craft. Don't rush or give yourself unrealistic time frames. Take the time to do it right. Don't focus on what you don't have; this is a distraction. Focus on what you do have, and how to make it better.
Every so often, ask yourself why you want you want. Check in.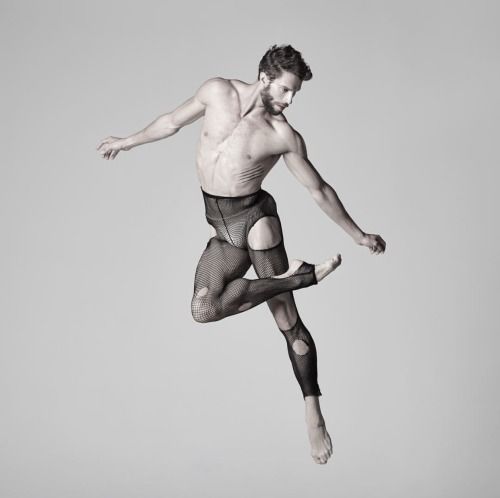 Be open to your evolution. Be open to experience. Stay present and let your light shine. Remember loyalty, longevity, depth and respect over fame."
Jessica Lee Goldyn, Broadway dancer
A post shared by Jessica Lee Goldyn (@jessicaleegoldyn) on
"Live one day at a time and enjoy every moment. Take care of your body. Always warm up. Eat healthy, and stop obsessing over what you see in the mirror. You're beautiful.
Don't put so much pressure on yourself to be perfect—you're perfect just the way you are. You'll never please everyone, so focus on what makes you happy. I know you've sacrificed so much to do what you love, and you've missed out on a lot socially. But don't worry about being 'normal.' You're not normal, and you never will be. It's your dorky, silly, zero-inhibition self that makes you wonderful.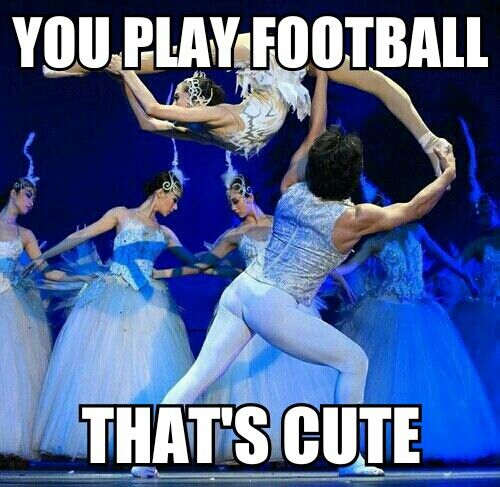 Remember there's more to life than singing, dancing and acting. After all, the more life experiences you have to draw from, the richer your performances will be. So live!"
Stacey Tookey, contemporary dancer, and choreographer
A post shared by Stacey Tookey (@sjtookey) on
"Don't let fear hold you back. Being scared is an essential part of life. If you believe in your talent, you'll discover that you're the only person standing in your way.
Work hard at achieving perfection, but don't beat yourself up. Being overly self-critical works to your disadvantage. (When you roll your eyes at yourself because you messed up a combination, it can be perceived as having a bad attitude.) Lighten up! It's OK to make mistakes.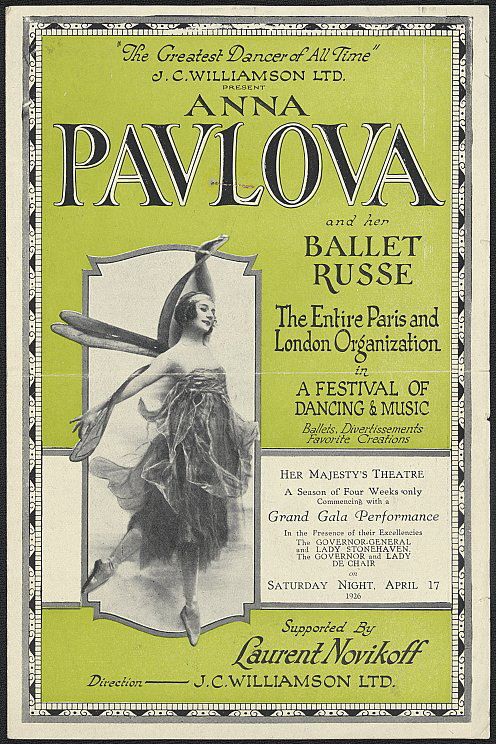 You'll have ups and downs, but trust in the fact that you're on the right track. Try not to be in a hurry to achieve everything all at once, because if you rush you'll miss the fun of it all. The race is long, and in the end, it's only with yourself."
Jennifer Stahl, a principal dancer at the San Francisco Ballet
A post shared by Jennifer Stahl (@jenstahl.weitz) on
"There are definitely times when it's hard and you can lose track of the big picture and what's really important," Stahl said. "I think the key is being patient with yourself. It's easy to want to just be back full force, but it's important to know that every little step adds up, even if it's tiny."
What it Takes to be a Ballet Dancer
The easiest way to know if ballet is for you, is to watch an entire ballet from start to finish.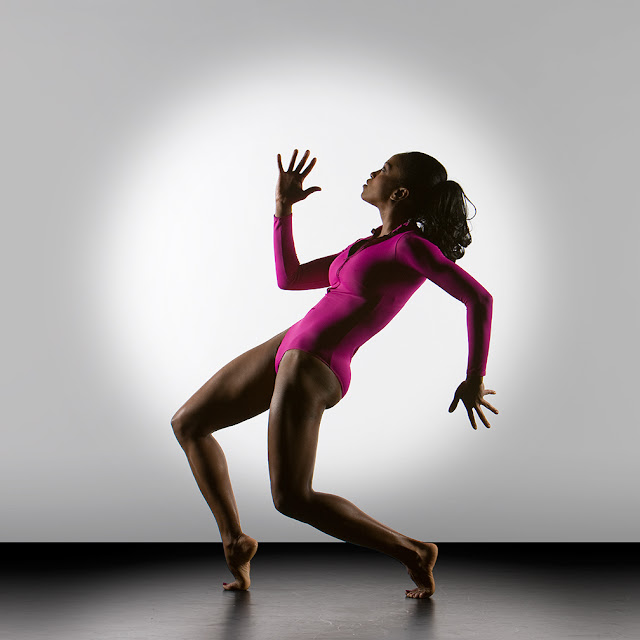 Then, if you find you understand each body alignment set to the musical score, each mimed facial expression and synchronization of arms, legs, head, torso and feet in ballet dance step sequences, ballet lessons may be in order.
What it Takes to be a Ballet Dancer
The first requirement to be a ballet dancer is determination. Then, there is the willingness to sacrifice personal time and recreational fun for practice to perfect technique. Learning the five positions of the hands and feet and body and head alignment are absolute necessities in order to complete a series of ballet steps gracefully, fluidly and in time to the music. 
Having a good ear for music and being able to match music tempo to ballet step tempo is essential. Develop proficiency in the art of mime and drama. These will be necessary for performing classical ballets and also for ballets with modern themes.
Technique is extremely important to creating a dancer's signature ballet style.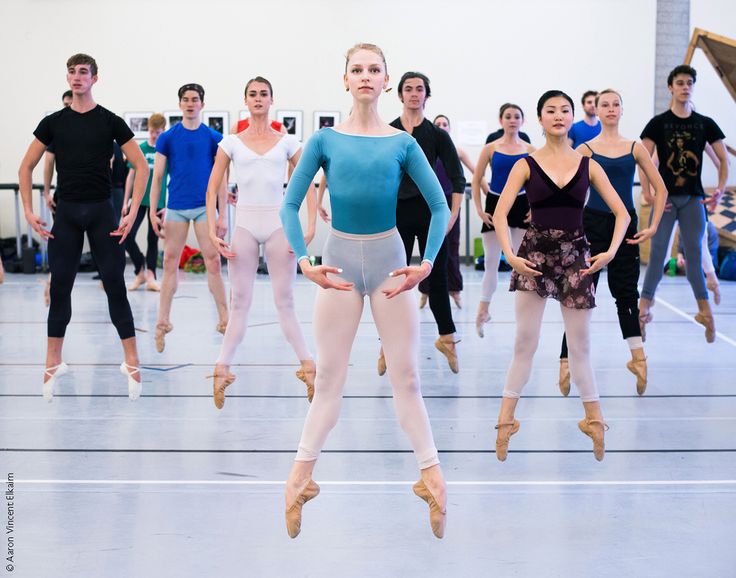 Technique is simply the act of performing all facets of ballet studies in order to present a complete ballet dance. 
Determination
Every ballet student knows that tripping, falling and failing are part of becoming a better ballet dancer. A determined ballet student is one who can understand their mistakes in order to correct them. It takes a strong will to develop the type of dedicated determination that is required to perfect ballet talent. For beginners, it is crucial to pay attention to instructors during ballet classes.
Practice
The old saying, "Practice makes Perfect" was intended specifically for ballet students and ballet professionals. At least two hours of daily practice is necessary for beginner and intermediate ballet students. 
Advanced and professionals often practice up to six hours a day before performances,not including rehearsal time.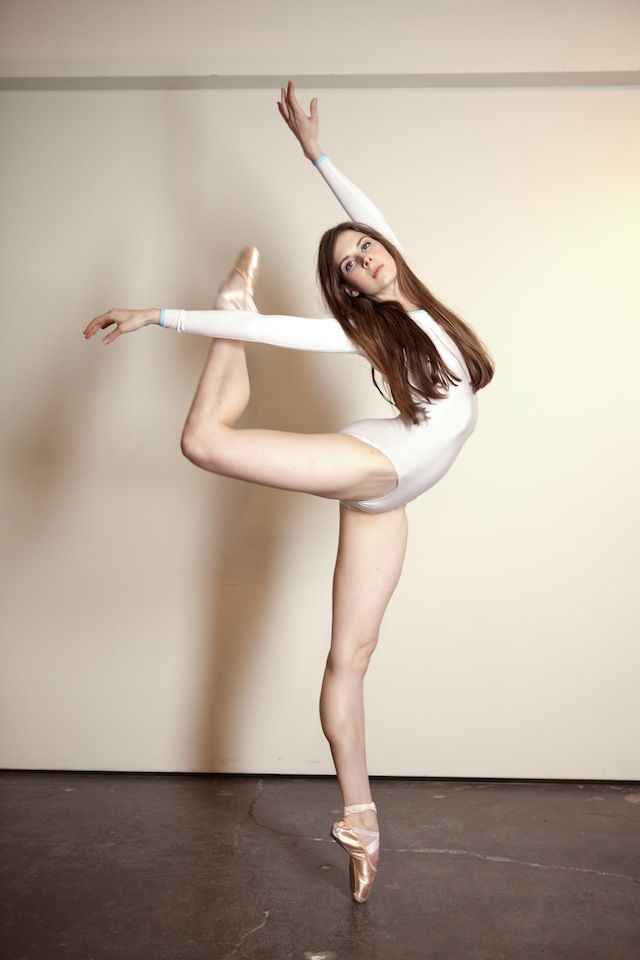 There simply is no fast track to becoming a professional ballet dancer without hours of practice daily.
Study the Five Positions of Hands and Feet, Body and Head Alignment
Here is a tip for beginner and intermediate ballet students. When learning the five positions of hands and feet and coordinating body and head alignment while moving through a series of ballet steps, take note of how each step intersects and links to each other. This helps develop better coordination. 
Proficiency in Mime and Drama
Nearly every ballet has a theme and characters. Even modern ballets require some proficiency in mime and drama. Study with a mime or take drama lessons to develop these skills.
Perfecting Technique to Create a Signature Ballet Style
The secret to perfecting technique to create a signature ballet style is "confidence." Once a ballet student has built confidence in their ability to perform even the most difficult ballet steps, they find a natural freedom to add their own signature style to the way steps are performed.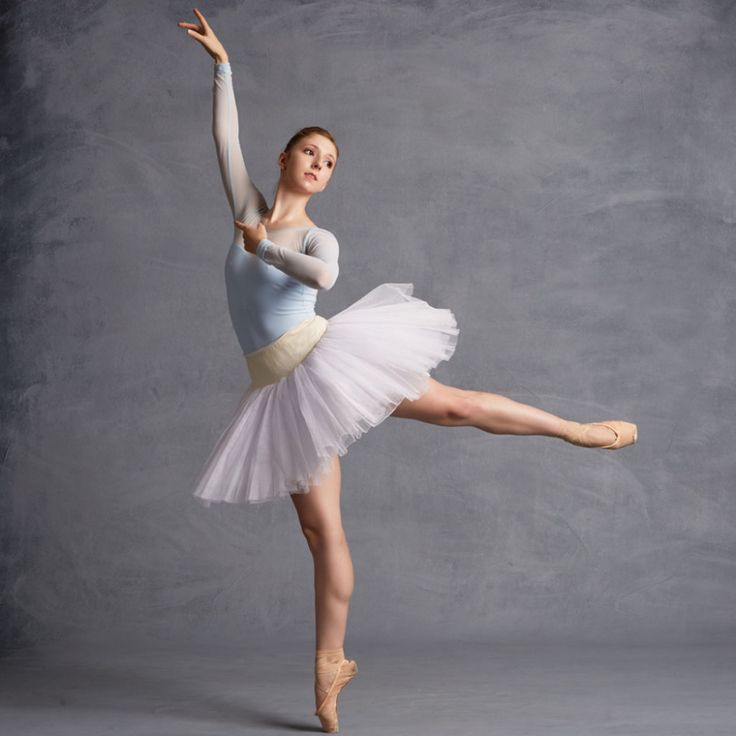 Conclusion
If challenges are manageable, ballet fulfills a student's need to challenge their strength, skill and endurance. The reward is a perfect, polished ballet performance.
16 children's questions to the ballet dancer
The sixth episode of the Ask My Dad program was held in our Vkontakte group on November 8. This time visiting "Oh!" was Yan Godovsky - Honored Artist of Russia, choreographer, soloist of the Bolshoi Theater. He answered the questions of children, which we collected all week on social networks. We publish the most interesting of them.
Ivan, 9 years old: I'm very curious, at what age did you want to take up ballet? How did you get interested in this? After all, many people think that ballet is for girls, not boys. nine0006
Yan Godowsky: I remember how in my childhood I watched TV, some performance was going on, and my parents asked me: "Do you like it? Do you want to try?" I answered: "Yes.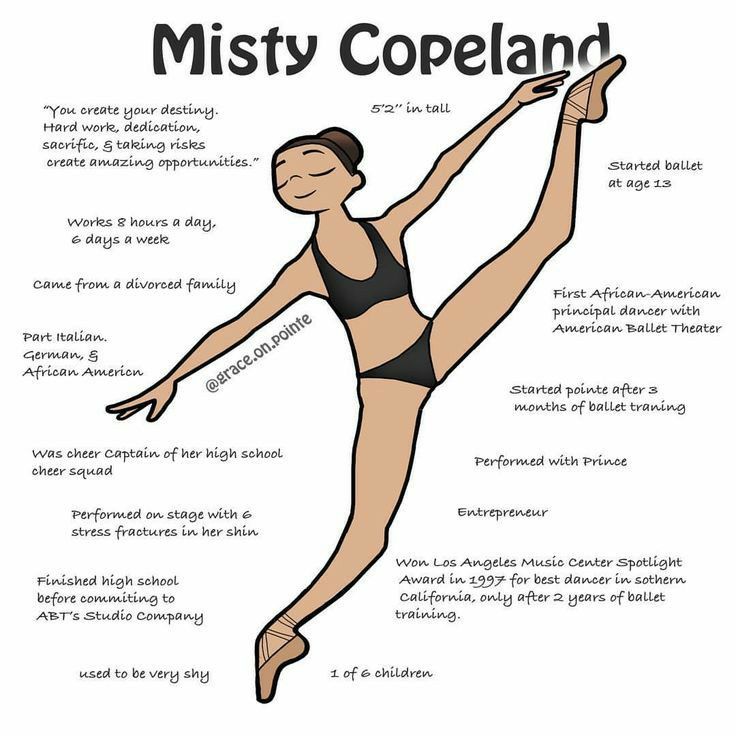 " And from that moment on, everything started spinning. First, I was sent to the school for preparatory courses - "trainers". After them, I entered the basic education in a special school.
Lyosha, 10 years old: Initially, was ballet the desire of your parents or your own? Did they support you in your desire to become a dancer? nine0006
Jan Godowsky: My parents have always supported me. Three times a week, after work, they took me to these "preparations" and waited for me there for two hours. Now that I have become a parent, I understand that it was not easy.
Lyuba, 14 years old: Was your childhood different from usual? Did you have many friends as a child?
Jan Godowsky: I had many friends, there are those with whom I studied, and now we work together in the theater. Of course, it takes much more time to study. Usually we had 8-10 lessons, and even after them there could be rehearsals. But we also found time for games, it was an ordinary childhood with a slightly busier schedule.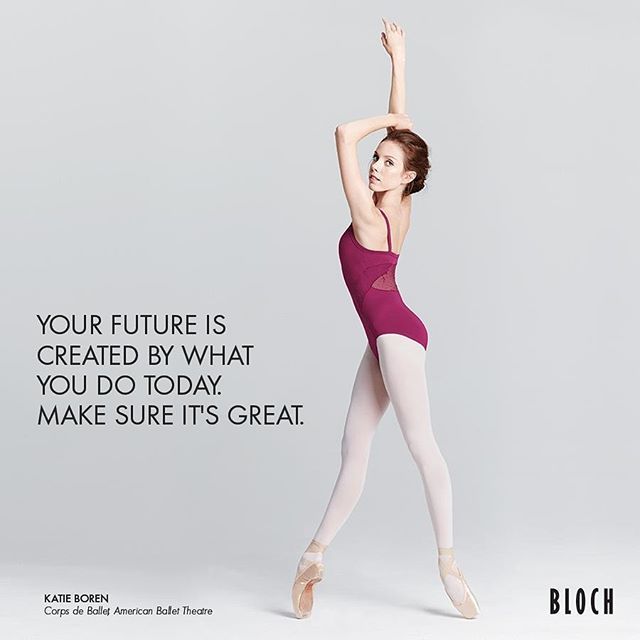 nine0003
Dasha, 8 years old: Is it possible to become a ballet dancer if you haven't practiced it since childhood?
Jan Godowsky: Yes, there are such stories. My teacher, the famous ballet dancer Boris Akimov, started doing it at the age of 14, as far as I remember. Then the teachers of the school traveled around Russia, they chose capable talented guys who were engaged in dancing. These children were offered to study in the experimental classes of the school. As a result, many great artists came out of these classes. nine0003
Xenia, 11 years old: How do you know that ballet is for you? I have been going to dances since I was five years old, but the stretch is not very good yet. What do you advise me to do?
Jan Godowsky: Stretch! If you are sick of it, then it is yours, if you do not feel it, then it means no. Then you can continue to dance just for your pleasure.
Egor, 13 years old: Do you rehearse at home?
Jan Godowsky: In fact, a lot of things can be taught at home.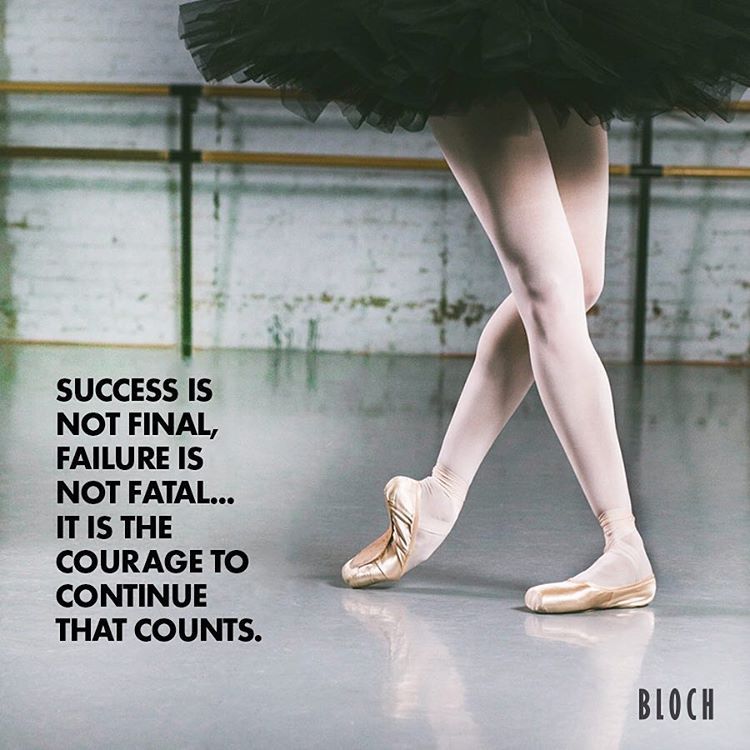 And also watch additional performances of other artists. It also gives new knowledge and experience. Because many people understand movements not through words, but after they see them. Now I have almost finished dancing, I am engaged in tutoring. nine0003
Dasha, 10 years old: What other activities do ballet dancers have besides choreography? Acting skills, for example, is there?
Yan Godowsky: There are various subjects in the choreographic school: classical dance, folk-character dance, duet dance, acting. We also did a little piano music. The rest of the subjects were theoretical: the history of the theater, music, fine arts.
Fedor, 5 years old: How do pointe shoes work? Why do only women dance in them? Have you ever tried to stand or dance in pointe shoes yourself? nine0006
Jan Godowsky: Pointe shoes are ballet shoes that are made with a special seal at the tip. The ballerina herself sews ribbons to them, this is her duty.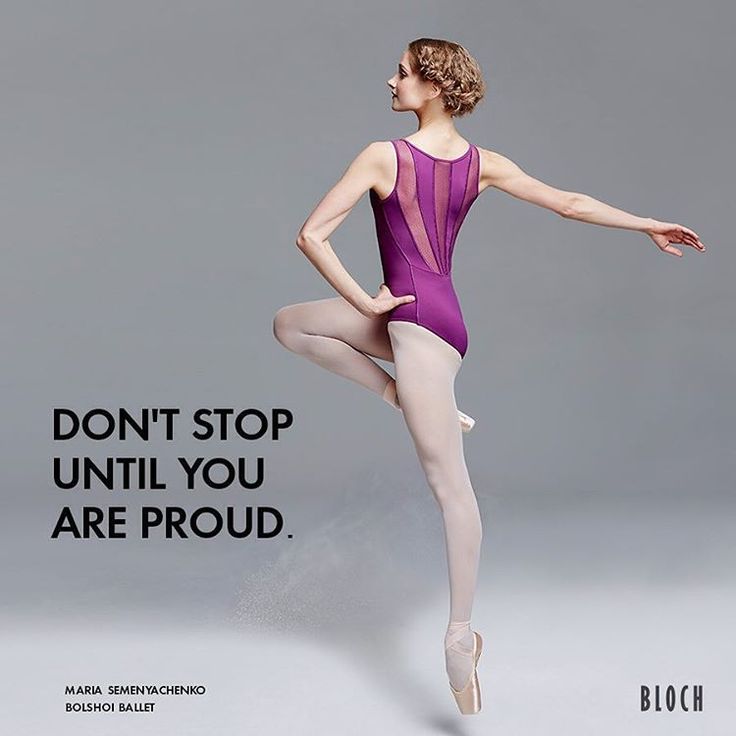 Each dancer has her own stock, according to which pointe shoes are sewn in her workshops. They used to be dyed, but now they are produced in different colors, so you can choose any color of pointe shoes. In one performance, a ballerina can "kill" them completely, so almost no dancer dances the entire performance in pointe shoes. But not only girls dance in them, men too. For example, there is the play "Bright Stream", where a man is given a female costume and pointe shoes. And in this production, I had to put on pointe shoes, because I did pirouettes. nine0003
Dasha, age 8: Do you get very upset if you don't get applause when you dance?
Jan Godowsky: Applause is nice, but I never tried to dance for it. Much more important is how you give your best at the moment, how much you achieve what you wanted to say with your dance, how technically you correctly performed those moments that are necessary for choreography.
Fedor, 5 years old: What was the strangest thing you had to do for a role? To dye hair? Shave your head? nine0006
Jan Godowsky: I never had to shave my head.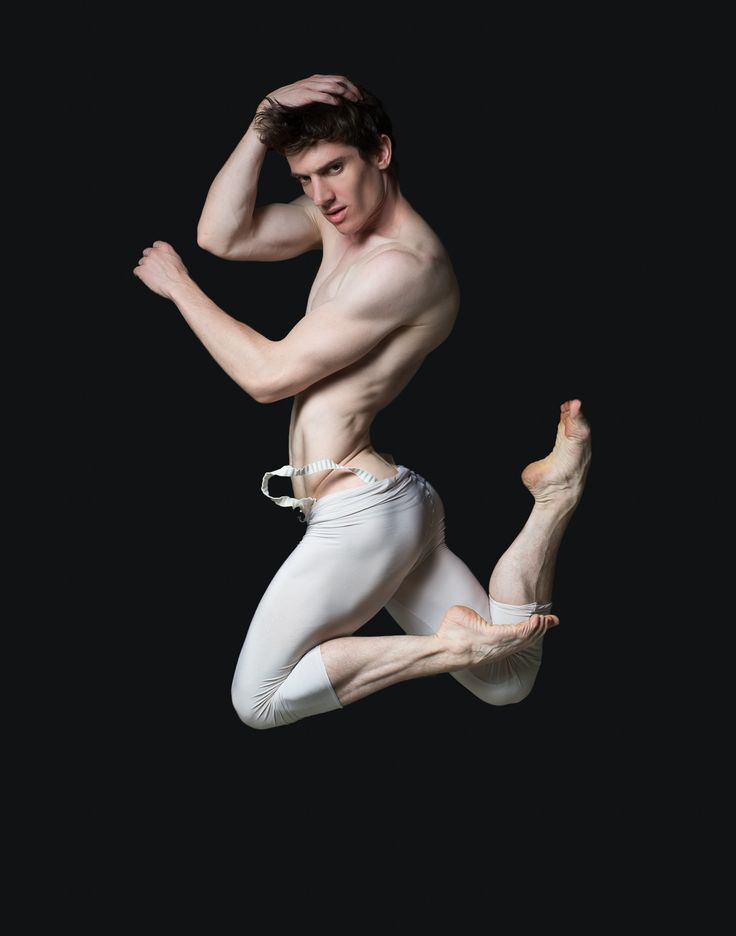 If a bald head is needed for the image, then a special wig is put on, and the face is very well made up. Our make-up shop is quite large, and the make-up artists know almost all the artists, they have their own approach to each.
Sasha, 6 years old: They say that people in ballet retire very early. Are you a pensioner?
Yan Godovsky: Yes, I am retired. Ballet dancers leave school at 18-19years, 20 years of dancing and officially begin to say goodbye to the stage. Some people continue to work as long as the theater needs them. In fact, when you actively dance for 20 years, the body, roughly speaking, wears out. Therefore, ballet is the art of the young. Although there are artists who dance long enough.
Amalia, 9 years old: Do you think all stories can be told through dance?
Jan Godowsky: I think it depends on the talent of the performer. When you look at a talented person, you understand that, probably, all stories can be told.
But it depends both on the director and the choreographer, they also present the performance to the viewer. nine0003
Yegor, 13 years old: I recently found out that according to the author's idea, the story in Swan Lake ended badly. The Prince and Odette were dying. Why does the Bolshoi Theater have a happy ending in this performance?
Jan Godowsky: Indeed, as planned, the main characters were dying, but the artistic management considered that everything in this story should not be pessimistic. The very first production of Swan Lake, for which Pyotr Ilyich Tchaikovsky wrote the music, failed. Through 18 or 19years, when Marius Petipa and Lev Ivanov staged this performance, it became the main ballet performance of the whole world.
Lena, 11 years old: How difficult is it to perform lifts? Have you ever dropped your partner?
Jan Godowsky: I remember that I dropped my partner in a duet dance at the school.
More precisely, I did not drop it, but did not hold it. Well, it was a learning process. And I don't remember dropping my partners on stage. When you dance in pairs, you are always very worried, because the responsibility lies with both you and her. nine0003
Svyato, 5 years old: What is more difficult for you: dancing yourself or teaching others?
Jan Godowsky: Now I understand that teaching is harder, because I can't get into a person's body to show him something. To teach a dancer, you need to understand his thoughts, feel the coordination of movements and correctly suggest how this movement should be done.
Egor, 13 years old: When you have a holiday at home, do you dance? If you suddenly go to a disco, how will you dance? Can you dance anything other than ballet? nine0006
Yan Godowsky: Even before entering the school in the pioneer camp, I participated in a ballroom dancing competition. And there he learned to dance both jive, and rumba, and cha-cha-cha.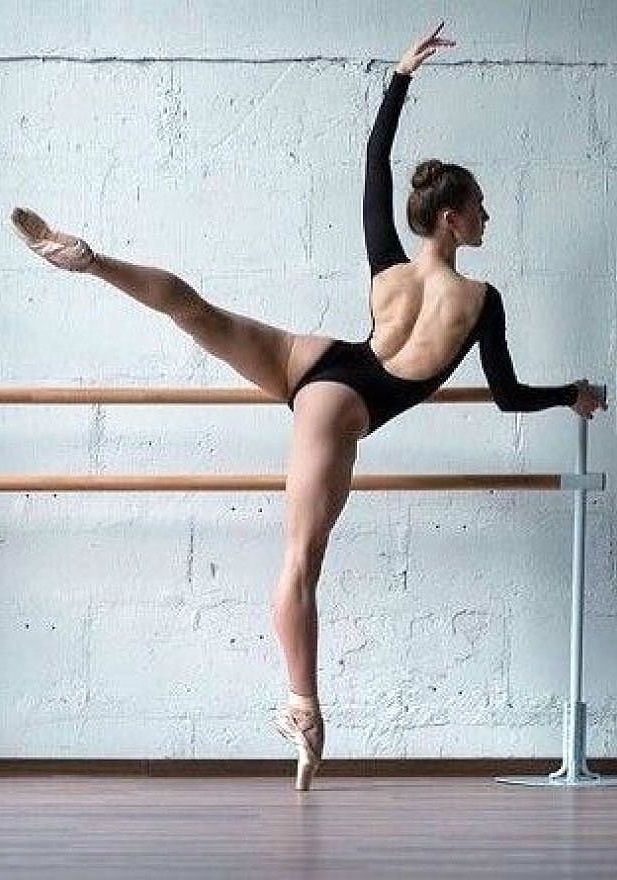 In fact, I believe that it is impossible to do only ballet. Many artists from the theater, especially young ones, go to discos and parties.
Read also:
9 children's questions to the dubbing actor
15 main children's questions to the professional football player
Sergei Ryazansky: "Space smells like burning metal, welding or a braking tram"
13 children's questions to rapper Timati
TV channel Oh! ask my dadlive interview
It's never too late: is there a chance for a teenager who seriously wants to become a ballet dancer
October 18, 2021
An early start is a typical story for ballet. However, a great desire and talent can form an artist even at an older age. Here are three pieces of evidence that can charge you with optimism. nine0156
First: success stories with a late start
In the world of big ballet, one can find inspiring examples when the future artist started classes late from the conventional point of view, but still reached the heights in mastery.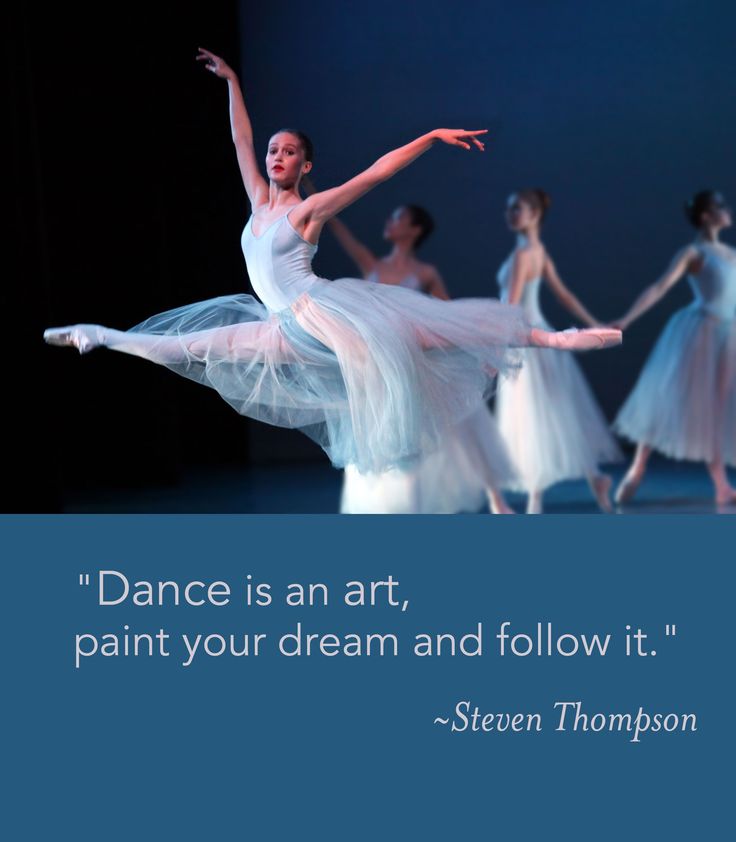 At the beginning of the last century, the name of the ballerina Vera Karalli was well known to the public in the capital and abroad: the dancer-soloist of the Bolshoi Theater toured with the troupe of Sergei Diaghilev. Meanwhile, her dancing career began only at the age of 12 - at first Karalli entered the theater school, and then she realized that the art of classical dance was closer to her, and began to study choreography. nine0003
One of the greatest ballerinas of our time, French dancer Sylvie Guillem also started her ballet career at the age of 12. By that time, she already had a base - several years in gymnastics and even plans to prepare for the Olympics. Guillem did not become a champion, but successfully changed sports to art, becoming the youngest prima at the Grand Opera.
Modern American ballerina Misty Copeland is considered by many to be a true revolutionary. Firstly, she became the first black prima of the American Ballet Theatre, and secondly, she made a late-start dance career.
She was 13 years old when she ended up in her first ballet lesson not even in a choreographic studio, but in an ordinary kids club. Four years of intensive training - and Copeland entered the stage as part of the famous US ballet troupe. nine0003
"Late", but talented choreographers also exist. The Englishman Matthew Bourne until the age of 22 managed to work as a clerk and usher, distributed tickets and hunted for autographs of celebrities. Then he entered the Laban Center for Movement and Dance in Deptford, and four years later he graduated with a Bachelor of Arts degree. Born founded his own troupe and became famous for his spectacular productions, and in 1999 he received the Tony Award for his author's interpretation of the ballet Swan Lake.
However, the most famous illustration of the hypothesis that talent will make its way despite age is the story of Rudolf Nureyev. Although this example can be given with a caveat. The future dancer entered the Academy named after A.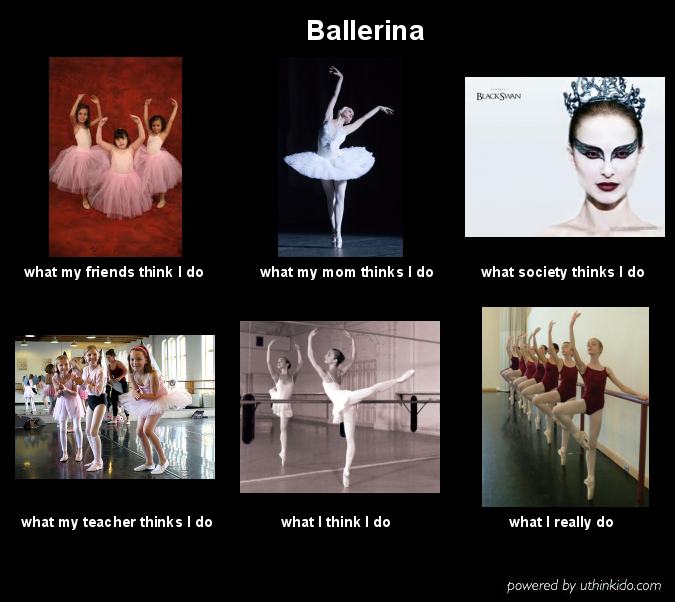 Ya. Vaganova very late - at the age of 17. But before that, Nureyev was still familiar with classical dance: from the age of 10, his teacher was the ballerina Anna Udaltsova, who had previously performed in the troupe of Sergei Diaghilev. The start of the young man in academic ballet was late, but the classical foundation, multiplied by talent, did their job, and Nureyev became a great artist. nine0003
Second: the opinion of a ballet teacher
It is easier to "discern" choreographic talent if a child studies classical dance from an early age and by the age of 10-11 already has basic training and developed flexibility in order to try his hand at entrance exams to a choreographic school. In addition, if by this age a young artist already has several years of experience in classes and performances, then his decision to continue his path in ballet will be more conscious and realistic than that of peers who suddenly "fell ill" with ballet. That is why the practice of a ballet start at 2-3 years old, and then moving to a new level of training by about 10 years old (and for some even earlier) is common.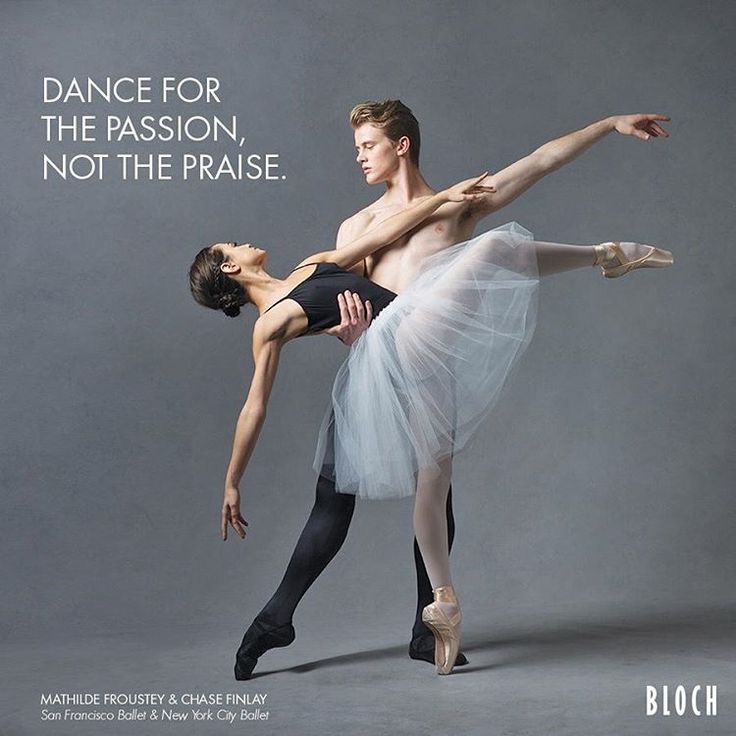 nine0003
Is there a chance for those who come to ballet late? Or cases where age has no power over talent, one in a thousand? And in general, what is considered a late start in ballet? Maria Allash, choreographer-repetiteur of the Bolshoi Theatre, says:
"There were cases of late entry into ballet. For example, Rimma Klavdievna Karelskaya, as I know, came to study at the choreographic school at the age of 14 ... But this is a special case. Not sure if this is possible nowadays. Since ballet is getting younger every year, people come to our art earlier and earlier. In general, ballet is the art of the young. It seems to me that at this stage, a late entry into our profession is not entirely possible. If only it turns out that a person has some incredible, fantastic data when he is uniquely gifted. This practice no longer exists today. In my opinion, the younger the body, the more the stage loves it. Although experienced artists, of course, dance wonderfully, and there is always something to learn, and you watch with pleasure, but all the same: in relation to ordinary people, these are young people. Ballet has its own age standards - it "ages" artists early"
Third: the real experience of students
On ballet forums and in the thematic communities of social networks, you can often find the topic "When to send a child to ballet?". Many parents are in a hurry to introduce their children to the art of classical dance from the age of 2-3, fearing that later "it will be too late." However, there are also real cases when a child suddenly wanted to do ballet while being a schoolboy. Of course, everyone has their own experience and development of the situation - we will share a couple of anonymous comments from mothers who sent their children to ballet later than others. nine0003
The ballet experience of late debutants can be negative, even despite a serious gymnastic background:
"My daughter is eight years old, she has been doing rhythmic gymnastics for three years. But at the screening at Eifman's [Boris Eifman's Dance Academy] they were rejected "due to the lack of eversion.