How to hip dance like shakira
The 4 Tips That Will Have You Belly Dancing Like Shakira
Share this article
---
Have you ever been to a wild party and found yourself standing on the edge of the dancefloor awkwardly clapping along while you watch everyone else dance and go crazy? No? Is that just us?
Well, we're going to go ahead and pretend that we're not the only ones who are like this because this article is all about teaching you Fairies how to shake what your mama gave ya.
For those keen on learning how to belly dance and make their way towards the centre of the dance floor, the first rule you need to know is to own your own style. The reality is, if you feel awkward when you dance, then you'll look it! You need to feel the music and not be afraid to have a little fun.
Having said that there are a few techniques that can help you "fake it till you make it".
To do a hip lift or shimmy, you need to bend both knees. Then, straighten your right leg, which should raise your right hip, lifting it upward. The hip bone should shoot up towards your rib cage. Make sure to keep your heels flat on the ground as you do the lift and try not to move your upper body at all.
Now, you need to bring your right hip back down and try the same movement on the other side. Just straighten your left leg and raise your left hip upward.
Repeat the hip lift on both sides at a faster pace, while skipping the break in the middle between the two sides. It should look like your hips are lifting on the right and then on the left smoothly and fluidly.
At full speed, your hips will shimmy from side to side at a quick pace, which is known as the "shimmy" move.
Step one, check!
To do a belly roll, first begin with your feet flat on the ground and your upper body lifted, with your arms relaxed at your sides. Now bend your knees.
Next, contract just your upper abdominal muscles, drawing them into your spine. Then, contract just your lower abdominal muscles, drawing them inward. Push out your upper abs and then push out your lower abs.
Keep repeating these movements in a sequence and try to make the contracting in and the pushing out of your abdominal muscles fluid, with no pauses or breaks.
To mix things up a little, add a little hand movement to your routine by mimicking the back and forth motion of a windscreen wiper. Just use your index finger and middle finger on each hand, side by side.
Another popular hand movement to spice up your dance routine is one that sees you mimicking the action of changing the light bulb. Try it a few times in time with the music until you follow the beat.
Cover photo by: @siempreweddings
Posted in Expert Advice by wedded wonderland
Share this article
---
Next >>
The Best Crystals for Love, Marriage & Relationships
Join Our Mailing List
Name *
Email address *
State *
Shakira, Dancing Like an Arab at the Super Bowl—"Hips don't Lie"
Shakira, Dancing Like an Arab at the Super Bowl—"Hips don't Lie"
posted on: Jan 29, 2020
By: John Mason/Arab America Contributing Writer
When you watch the Super Bowl this Sunday, February 2, be sure to look for the influence of Shakira's Arab background on her music and dance.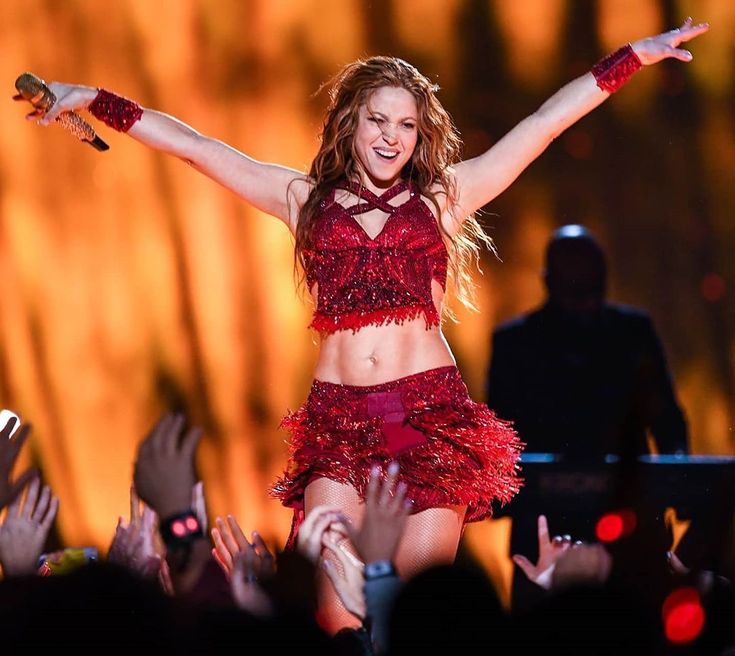 You may be surprised to hear distinctly Arab musical and dance rhythms in her performance.  While she has absorbed her Lebanese Arab roots over time, Shakira now seems to embody that connection. And, while she is a thoroughly Latin woman, she is relying more and more on the influence of her father's Arab background in her music. Shakira has had a link to Israel, of which some are critical, but she has not performed there and her one visit was in her role of UNICEF representative in support of children. Contributing writer, John Mason, highlights the Arab slice of her life.
Shakira's Ties to the Arab World
Shakira's grandparents were Lebanese immigrants to the U.S. and her father was born in New York. Her father moved to Barranquilla, Colombia in South America, where he married a Colombian, Nidia del Carmen Ripoli Torrado. Their only child, Shakira Isabel Mebarak Ripoli was born and raised in Barranquilla on February 2, 1977. In Spanish, a newborn takes her mother's family name, in this case, Ripoli, as her family name and she may take the father's as her second-to-last name.
That name, Mebarak, means 'blessed' in Arabic, derived from barak, or blessing. Not to further complicate naming customs, the feature of this post, Shakira, gets her name from the Arabic term 'thankful,' which in Arabic derives from the term shukran, to be thankful or, simply, thanks.
Photo of a typical Arab drum or tabla or derbecki. Credit: Arabinstruments.com
There's a story that when Shakira was only four, she accompanied her father to a Middle Eastern restaurant in Barranquilla, where she first heard Arab music. Specifically, she was enchanted by the rhythm of the drum used in traditional Arab music, the doumbek  (or darbuka or tabla) and especially in the belly dance. The story goes that Shakira began to dance on the restaurant table. Shakira has suggested that a clear Arab, oriental influence is present in her breakthrough, world hit, Ojos Asi. Check out the YouTube version of this song to hear for yourself.
Her Unique Ability to Dance Like an Arab
She asserts that her father's Lebanese-Syrian Arab background has influenced her dance movements, especially those that have a strong sense of the oriental dance (commonly known as the belly dance). Shakira has noted the importance of her sense of "mixed ethnicity," saying "I am a fusion. That's my persona. I'm a fusion between black and white, between pop and rock, between cultures – between my Lebanese father and my mother's Spanish blood, the Colombian folklore and Arab dance…"
If the previews of Shakira's Super Bowl performance hold forth, watch and listen for the Arab musical rhythms and her dance movements. They could well reflect the influence of the art known as Arab belly dancing, in particular to her father's Lebanese roots. This is tied also to her youthful practice of learning this art by dancing barefoot, in the traditional manner, as a way of overcoming some sense of shyness.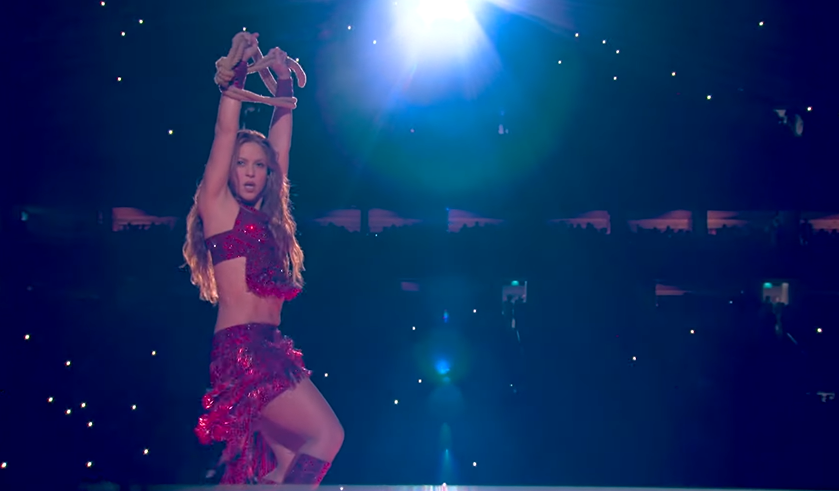 Shakira is especially proud of her hip-shaking movements, feeling this is a unique fusion of Arab and Latin dancing. She's clearly overcome any sense of shyness!
Shakira—a Model of Goodwill to Children
Shakira in her role as UNICEF Goodwill Ambassador
Shakira for many years has been a proponent of children. As an only child, she had an upbringing that allowed her to experience the ups and downs of financial stability. Her dad had owned a jewelry store in Barranquilla that went belly up. The family's return to a sense of prosperity was due to their daughter's success as a singer, as an entertainer.
Her multi-millionaire wealth as a result of her spectacular success has meant that Shakira has been able to not only support her immediate family but also to help children in Colombia. But she has lent her name to the worldwide support of children in need. Her role as a UNICEF Goodwill Ambassador (UNICEF is the preeminent agency that supports the welfare of all the world's children).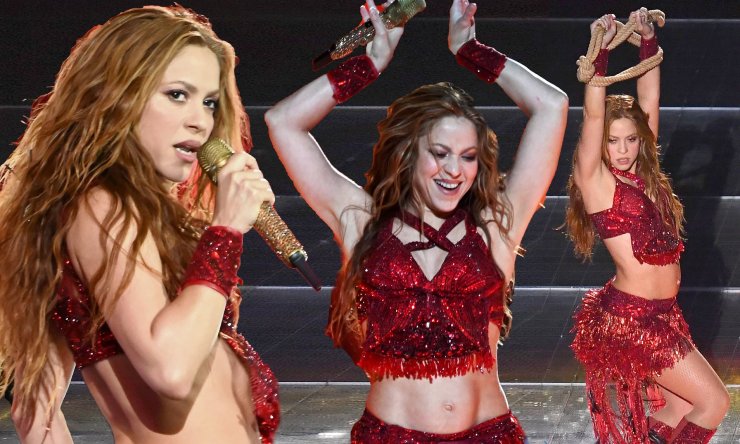 In 2010 Shakira was awarded a United Nations medal for her role as a "true ambassador for children and young people, for quality education and social justice."
Attempts to Politicize her Arab Roots
S
hakira in the land of her Lebanese ancestors
Because of her Arab roots, some have attempted to make an issue of Shakira's link to Israel. In 2011, in her role as UNICEF Ambassador, she made a visit to Israel. This was during the Prime Minister's 2011 presidential conference. Shakira is quoted as having of the trip, "education was the best way to achieve global stability and peace." During that visit, she said that after meeting Israeli and Palestinian schoolchildren on a visit to Jerusalem, her purpose was "to share some of her experience working in the field of education through her charity The Barefoot Foundation."
While efforts were made to attract Shakira to deliver a show to her fans in Israel, so far that has not happened. It was rumored in May 2018 that she would do a show in Israel, but these were squelched when no such agreement was made.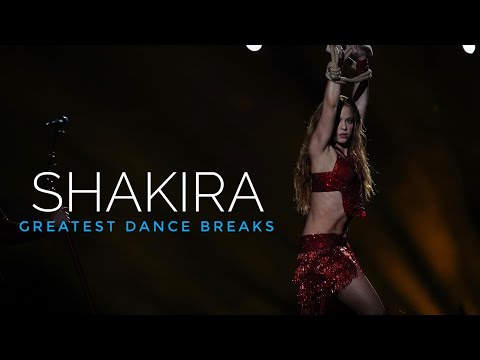 Supporters of the boycott against Israel have taken credit for the announcement that Shakira would not perform in Israel. The Boycott, Divestment and Sanctions movement or BDS is a Palestinian-led campaign against Israel until it meets "Israel's obligations under international law to withdraw from the occupied territories, removal of the separation barrier in the West Bank, full equality for Arab-Palestinians citizens of Israel and respecting, protecting, and promoting the rights of Palestinian refugees to return to their homes and properties."
That is a mouthful of legalese, worthy as it is, and it's not clear that Shakira's absence from Israel as a performer is directly related to BDS. It remains to be seen how that question is settled.
In the meantime, enjoy Shakira at her half-time Super Bowl performance. Listen to those Arab musical and dance rhythms. And watch for those "Hips don't Lie" moves!
References
"Bill Whitaker spends time with the Grammy-winner before her big show with Jennifer Lopez at February's Super Bowl," CBS, 60 Minutes, 1/20
"Colombian pop star, who has Lebanese grandparents, has visited in the past but never played here," Times of Israel, 5/18
"Tour promoter says the Colombian-born singer was never scheduled to play a concert in Tel Aviv but hopes to schedule one in the future," Times of Israel, 5/18
John Mason, who focuses on Arab culture, society, and history, is the author of LEFT-HANDED IN AN ISLAMIC WORLD: An Anthropologist's Journey into the Middle East, New Academia Publishing, 2017.
He has taught at the University of Libya, Benghazi and the American University in Cairo, served on the United Nations staff in Tripoli, Libya, and consulted extensively with USAID and the World Bank in 65 countries on socioeconomic and political development. 
Check out our Blog here!
Dancing with the stars: learning to dance like Beyoncé, Shakira, Uma Thurman and other pros
Glamourama
Dancing everywhere: in movies and music videos, on television and on the Internet, at home and on the streets. To keep up with the trend, we learn from the best of the best - Pharrell Williams, Shakira, Beyoncé, Jennifer Lopez, Uma Thurman, Madonna, Lady Gaga, Maddie Ziegler, Jeff Bridges and Tom Cruise.
classics
Dancing with the Stars: Learning to dance like Beyoncé, Shakira, Uma Thurman and other pros
Gallery
Slides: 3
View Gallery
The 1983 film Flashdance still inspires choreographers and singers: Geri Halliwell's demonstration performance was repeated by Geri Halliwell in the It's Raining Men clip, and Jennifer Lopez's spectacular workout in video I' m Glad.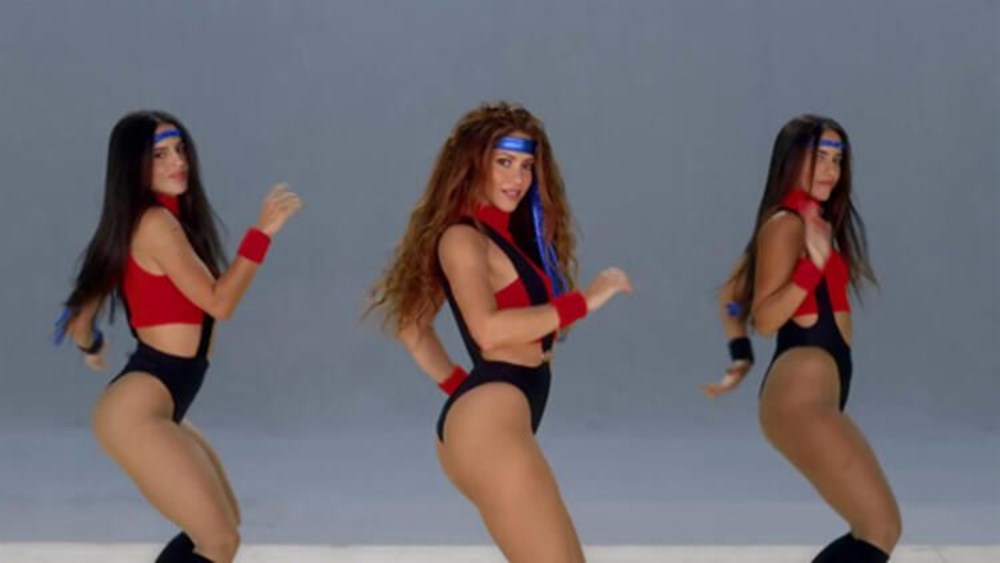 in the style of
Dancing with the Stars: Learning to Dance Like Beyoncé, Shakira, Uma Thurman and Other Pros
Gallery
Slides: 5
View Gallery
Madonna Vogue's cult video brought the eponymous hand dance into fashion. nine0003
1991
In the video Whenever, Wherever, Shakira was born from the foam of the sea and taught the world how to make waves with her stomach.
2001
We mastered hip-hop moves and danced like boys to Ciara's Like a Boy video.
2007
Lady Gaga remembered Michael Jackson's Thriller and brought back broken zombie plastic
in the Bad Romance video.
2011
Young Maddy Ziegler in the video of the singer Sia Chandelier gave a master class in contemporary dance. nine0003
2014
Coaching staff
You can learn how to move to music without leaving your computer: open YouTube and download dance videos from your favorite music videos.
To find them, type in the search bar the name of the clip and the training channel.
Young choreographers teach you how to move your ass like Nicki Minaj in the Anaconda video and analyze the main mistakes of beginning twerking queens.
Eleven million people have learned Megan Trainor's dance from the All about That Bass video from the lessons of dancer and DJ Mandy Giroux (who, by the way, is friends with Miley Cyrus). nine0003
Movements from Eric Prydz's Call on Me video are ideal for morning exercises. Fitness instructor Dian Berry will help you learn them.
Girls from Bronx Dance School repeated the trio of Single Ladies from Beyoncé's video and collected more than two million views.
daily routine
To dance from morning to night, without stopping from work, you just need to find the right soundtrack.
before work
Charlie's Angels: Straight Forward: Drew Barrymore, Cameron Diaz and Lucy Liu warm up to MC Hammer's hit Can't Touch This.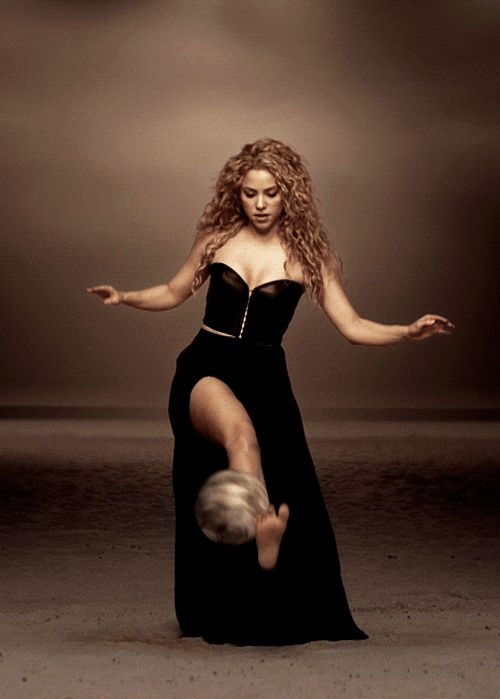 nine0003
before a date
A still from Pulp Fiction
Pulp Fiction: Uma Thurman tuned in romantic to the languid ballad Girl, You'll Be a Woman Soon performed by rock band Urge Overkill.
before the party
Nine: Hot dancing with Kate Hudson to an ode to the Italian cinema Cinema Italiano is a great warm-up before the club.
at any time of the day
"24 Hours of Happiness": in every fragment of the Pharrell Williams video for the song Happy there is a dancing person, sometimes there are two or three of them. In the full version, at 16:40, a minion from the cartoon "Despicable Me" appears. nine0003
=
kings of the dancefloor
Following Mark Twain's "Dance like no one is looking at you", these star guys get into character and give themselves completely to the music. Let's take an example!
SHOT FROM THE BIG LEBOWSKI
Jeff Bridges, The Big Lebowski (**Kenny Rogers - Just Dropped in).
**
Hugh Grant, Love Actually ( Pointer Sisters - Jump ).
Tom Cruise, Risky Business ( Bob Seeger - Old Time Rock and Roll )
John Heder, "Napoleon Dynamite" (Jamiroquai - Just Dance) .
Omar Sy, "1 + 1" ( Earth, Wind & Fire - Boogie Wonderland ).
TIME FOR COUPLES
Dancing with the Stars: Learning to Dance Like Beyoncé, Shakira, Uma Thurman and Other Pros
Gallery
Slides: 4
View Gallery
Dancing with the Stars was invented in the USA ten years ago: 20 years ago seasons, more than two hundred celebrities took part in it, including Kelly Osbourne, Kim Kardashian and Nicole Scherzinger. The Russian version is only a year younger, but comes out less often: the ninth season ended in the spring, where Irina Pegova and Andrey Kozlovsky won. nine0003
ECONOMY
Dancing with the Stars: Learning to Dance Like Beyoncé, Shakira, Uma Thurman and Other Pros
Gallery
Slides: 2
View Gallery
You don't have to be a star to dance on TV.
This year, two channels at once launched new competitions for talents from the people. Alla Dukhovoy's favorite Alexander Mogilev won at the First, and Ilshat Shabaev won at TNT (not without the help of Yegor Druzhinin and Miguel).
Tags"Dancing with the Stars"Beyonce
Yegor Creed, Splin, Shakira and others
Cancel
What's new in the world of music: albums, singles, clips that came out last week (July 10-16)
rockelectronicspophip-hoprep
3 Shakira released the single "Don't Wait Up", accompanying the release with a vivid video. In the video, the singer is surfing and, as always, dancing a lot.

Egor Creed's full-length album "PUSSY BOY" was released - the album even before the release took the first line of the Russian Apple Music chart. The artist composed the texts for his fourth LP right in the studio during the recording.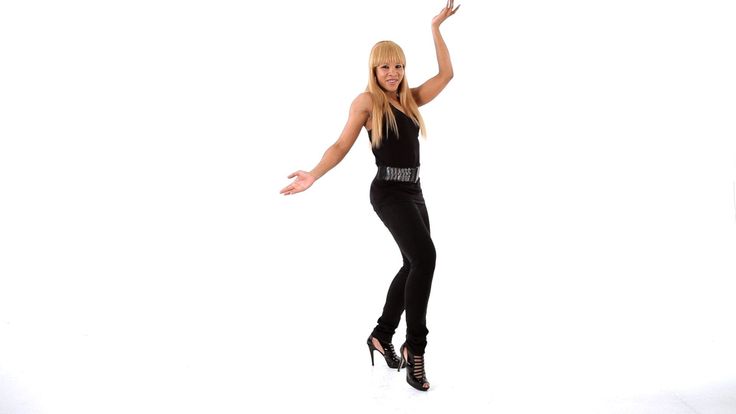 On the disc you can hear Egor's feats with Guf, OG Buda, Mayot, Soda Luv and Blago White. nine0003

Dmitry Malikov recorded a joint song with the duo Artik & Asti. The artists came up with a trendy tropical house track with a catchy chorus.

Rapper Pop Smoke's second posthumous album "Faith" was released, featuring the first names of the genre - Kanye West, Rick Ross, 21 Savage, Pusha T and others.

The Splin group celebrated the 52nd birthday of its leader Alexander Vasiliev with the release of the chamber romance I Was in Love with You. nine0003

The author of the hit "I want to dance" Lyosha Svik presented a new composition "Shoot".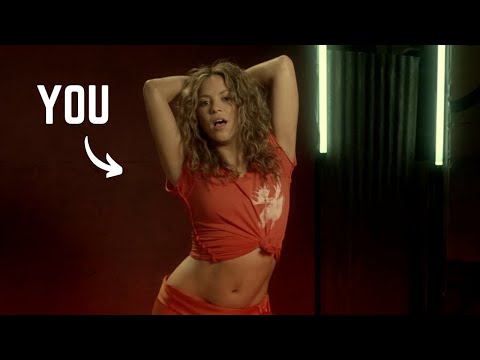 The track itself "shoots" with a minimalistic beat and well-tuned vocals.
October 30, Moscow, Adrenaline Stadium;
November 19, Nizhny Novgorod, Milo Concert Hall;
December 12, St. Petersburg, A2 Green Concert.

Outrageous Tommy Cash, together with the Polish hip-hop artist Quebonafide, arrange their own crazy "Fast and the Furious" in the "Benz-Dealer" video. nine0003

The $uicideboy$ duo, deftly mixing hard rap with alternative, presented an EP with the meaningful title "Materialism as a Means to an End". The mini-album suddenly gravitates towards the old school.

Metalheads to the marrow of their bones Iron Maiden are still doing loud and hard - the musicians' first single in six years "The Writing on the Wall" confirms this. Together with the new song, the group released an insane animated video.

System of a Down vocalist Serj Tankian tries his hand at neoclassical music on the new release of "Cool Gardens Poetry Suite". The record is an audio collection of poems by the SOAD leader. nine0003

The soundtrack for the film "Jetlag" has appeared on streaming. The minimalistic electronic compositions of the Russian artist Kedr Livanskiy fit perfectly into the world of the movie, woven from the experiences and doubts of the main characters.
It will be possible to listen to Yana Kedrina (real name of the singer — editor's note) live at a concert on July 29 in St. Petersburg's K-30 space.
Concert tickets

Art-rockers A Place To Bury Strangers pleased all lovers of noisy music with a new mini-album "Hologram".