Tutorial how to dance
Easy online dance tutorials to help you master new moves — no matter your experience level
For exercise, Friday night fun at home, or to prepare for your eventual return to the floor!
(Credit: iStock/Getty Images)
American modern dancer and choreographer Martha Graham once said, "Dance is the hidden language of the soul." 
It's one of the most basic forms of human expression. Dance comes so naturally to us humans, in fact, that infants start rhythmically moving to music before they even learn how to walk. In adults, research has found that rhythmic movements and free flow can enhance happiness. Amateur dancing has also been reported to have a positive influence on self-esteem and social relations and to be a significant coping strategy for daily stress and difficult times.
So if you find yourself regularly bopping along to songs or attempting every new TikTok dance, take it up a notch and let your body guide you into new forms of expression.
With so many online dance classes available, it's easy to explore different kinds and find your favourites. We've rounded up tutorials for 10 styles of dance to get you started — as well as some paid classes if you'd like to connect with others and get live instruction.
Before you begin, a few safety tips to consider: ensure you have enough clutter-free space so you can move around without bumping into anything or tripping; wear appropriate footwear for your flooring, especially if your floors are slippery; and lastly, as with all forms of exercise, ensure you warm up first and go at your own pace to prevent injury.
Pop choreography
We've all been there: watching pop stars in music videos and wishing we had their moves — and now you can. Pop choreography isn't a style of dance per se — in fact it incorporates many of the ones you'll find in the list below — but it's a fantastic way to jump into movement and be re-enlivened by your favourite songs, old and new.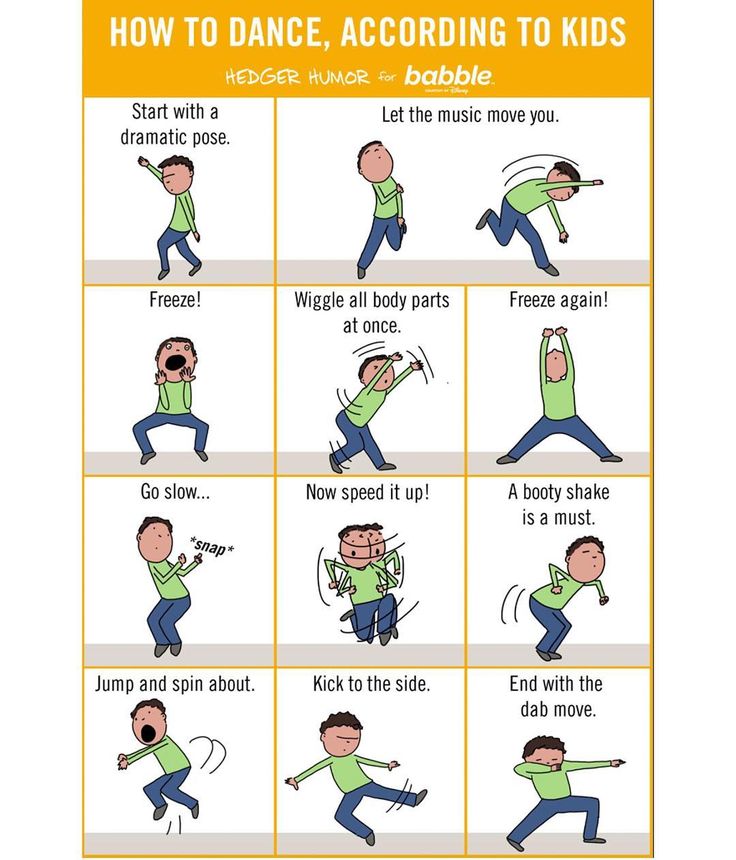 Mihran Kirakosian's YouTube channel has dozens of easy-to-follow tutorials to choose from. Get started on a kid-friendly Ariana Grande dance or a JT throwback, dance along with the Biebs to DJ Khaled's Popstar (intermediate level), or master classic moves like the moonwalk and body wave.
Hip hop
Hip-hop dance emerged out of the larger hip-hop culture created by Black Americans in New York in the late 1970s. From the Humpty Dance to the dougie, there are countless hip-hop moves to weave into your dance sesh, whether you're following along to a choreographed routine or freestyling to the latest (or old-school) tracks. Get a sense of the moves you'd like to try with this compilation of 50 plus hip-hop foundation dance steps — or jump right into it with a full class like this tutorial by dance instructor Vincent Vianen to Justin Bieber's "Peaches.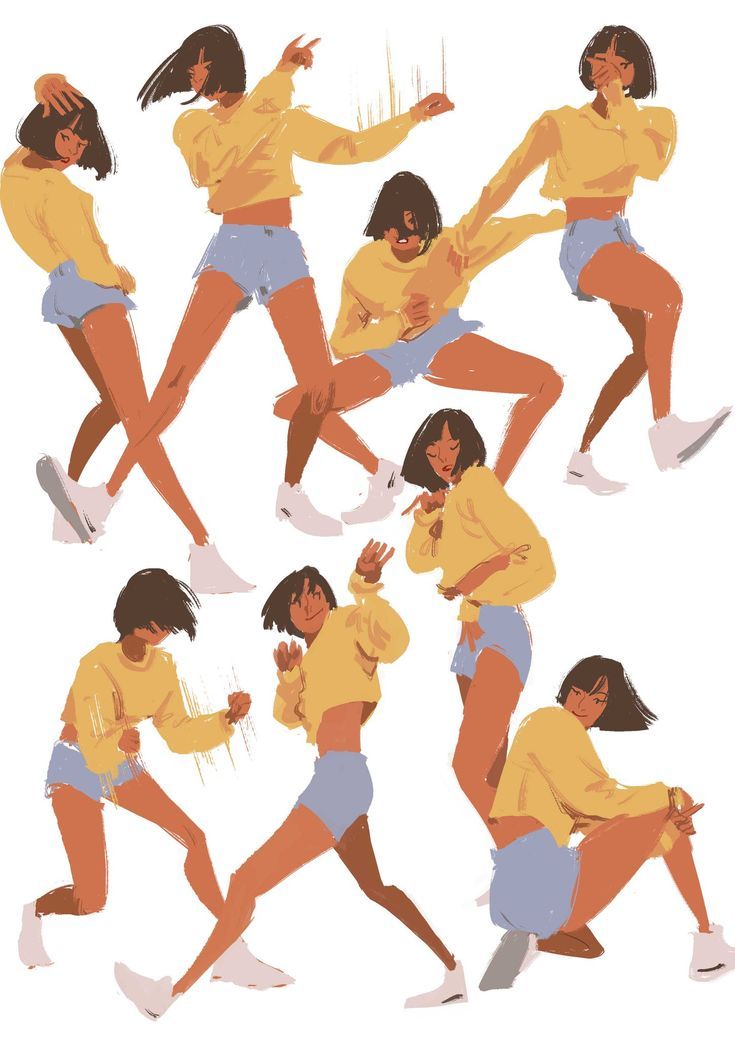 "
Elevate your skills: for hip-hop dance classes at your fingertips, paid subscription sites like Steezy or Dance Tutorials TV provide a catalogue of recorded sessions that include breakdowns of individual steps, choreo to classic Lauryn Hill, and so much more.
Breaking
Breaking, or breakdancing, is a style of dance created by Black and Latin Americans that originated from the streets of the Bronx in the late '60s and early '70s and developed out of the hip-hop movement. If you've ever witnessed a break battle, you won't soon forget the mesmerizing, energetic spectacle, so it's no wonder this dance style has become popular worldwide — the International Olympic Committee has even approved it as a sport in the 2024 Summer Games in Paris.
While we're counting down to that, there's time to perfect some break moves.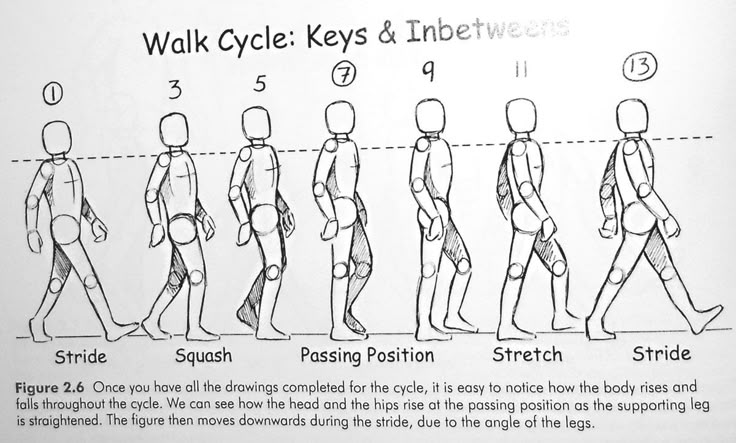 Bonita Saldaña, aka Bgirl Bonita, starts beginners with the toprock before getting into the floor-work that's typical of breaking, like the spin down, six-step and baby freeze. It's fun for kids to do too!
Ballet
Dancer and choreographer Auti Kamal, aka Miss Auti, introduces newbies to ballet through basic moves, including foot positions, pliés, jumps and turns (complete with a separate instructional on how to properly spot so you don't get dizzy). Her dance tutorials are a beginner's dream: with her positive energy and an approach that's easy to follow and well-paced, her years of experience teaching people of all ages really shines through.
Elevate your skills: for those looking for more serious instruction, the National Ballet of Canada offers premium ballet classes with top-tier instructors.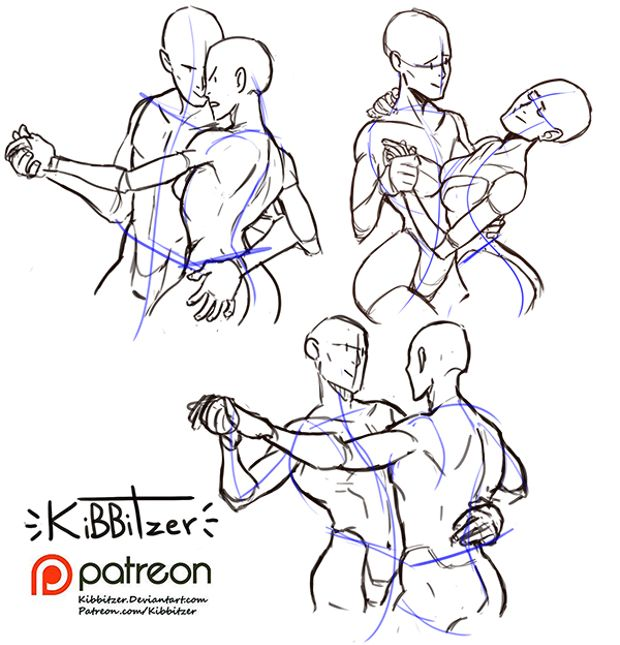 Learn more about their online beginner workshop here.
Jazz
If you're unfamiliar with jazz dance, think about the moves featured in many Broadway musicals, particularly the hip rolls and jazz hands popularized by famed choreographer Bob Fosse. This style of movement is rooted in Black American social dances, the artistic expression of enslaved people, and vaudeville. It was later influenced by ballet, so you'll often find both styles taught by the same instructors or company. Miss Auti offers a great beginner jazz class, but if you'd like to start with Broadway-style instruction, try the 48-minute step-by-step beginner tutorial for Chicago's All That Jazz number. 
Elevate your skills: Harbour Dance Centre, based in Vancouver, offers plenty of jazz classes from cabaret jazz to jazz funk.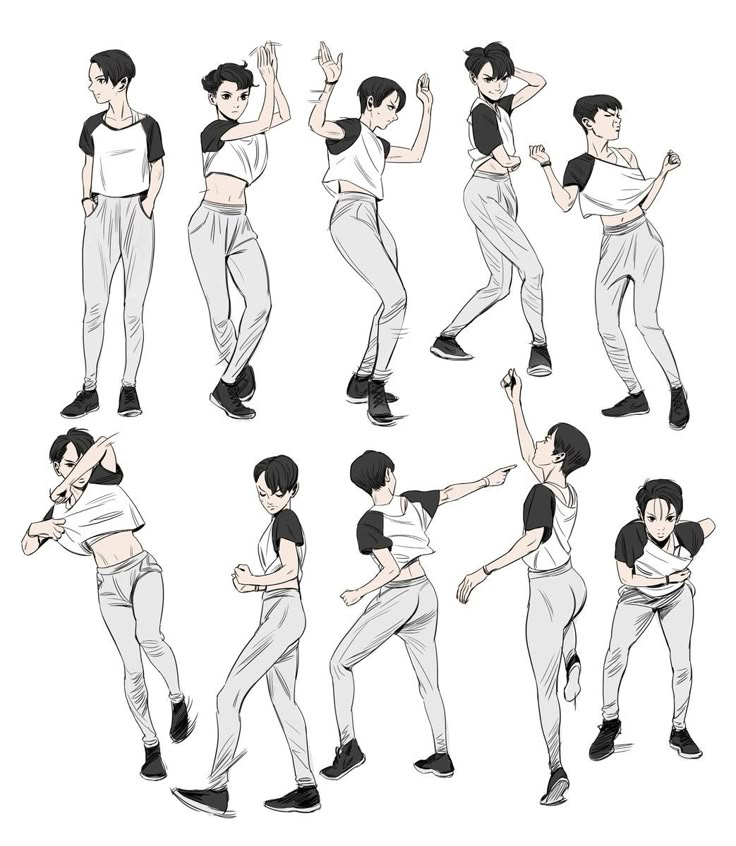 Try one of their live daily online classes through their app.
Swing 
A type of jazz social dance, swing definitely deserves its own category given its many different variations and styles, such as the Lindy hop, East Coast swing and Charleston, to name a select few. There's nothing quite like watching this fast-paced partnered dance in action. Swing dancing is typically done with a partner, but if you're dancing solo, you can still try out the footwork and brush up on your technique with iLindy's basic tutorials.
Salsa and bachata
Grab a partner and tune into the rhythm of salsa — a partnered Latin American dance with footwork that's fun to practice solo as a beginner as well.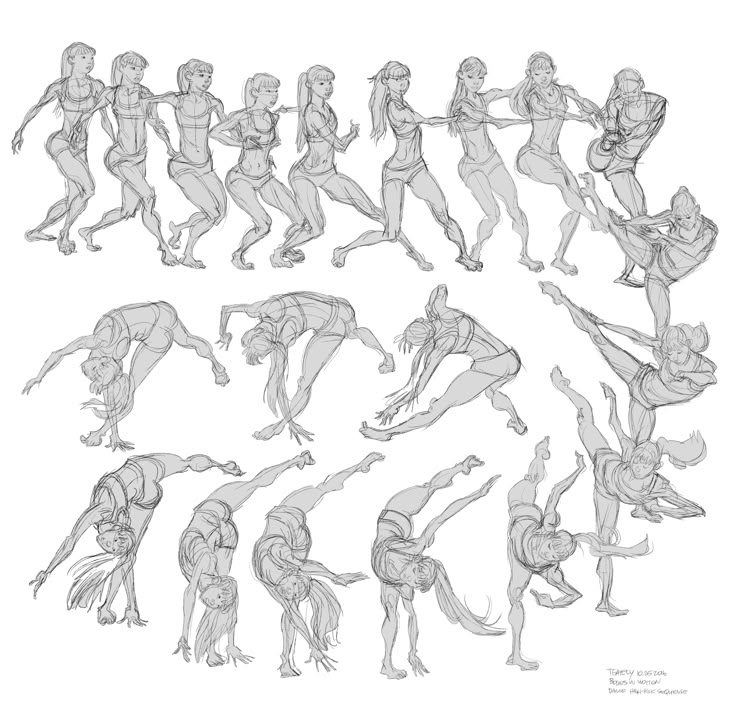 The Bachata Dance Academy also offers tutorials on bachata, a style of Latin American dance originating from the Dominican Republic. Get started by learning bachata footwork here or if you have a dance partner ready to go, these beginner tutorials make for a fun activity.
Elevate your skills: Toronto's Steps Dance Studio teaches both salsa and bachata. Attend a live class or access their dance-on-demand library of recorded classes.
Dancehall 
Dancehall is a style of both music and dance originating from Jamaica which is energetic, freeing and upbeat. Need some inspiration? Check out this compilation of dancehall moves to get you motivated, before diving into a tutorial by Jenny JC, a Toronto dancer who has been featured in Rihanna and Sean Paul music videos, among others.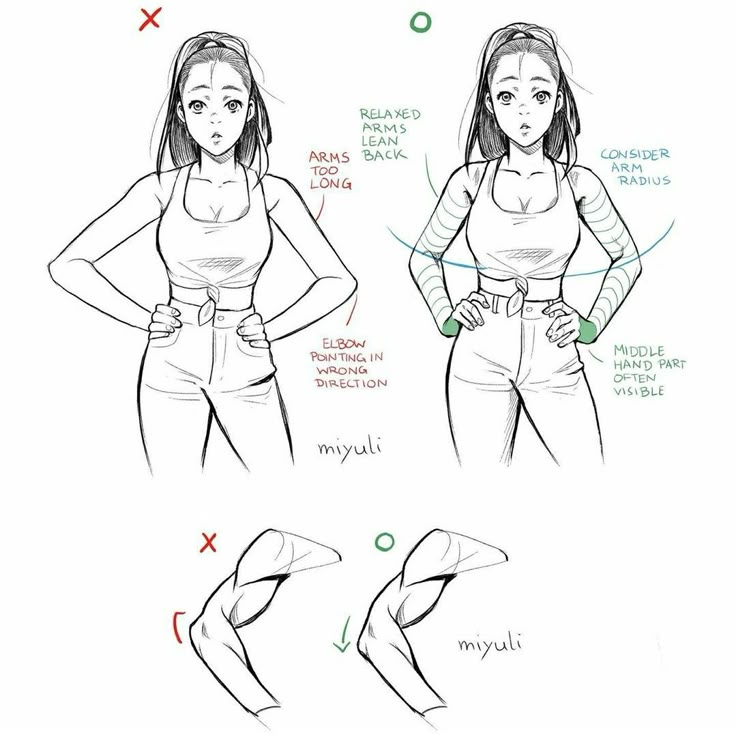 She'll show you how to tick tock your hips, wine and go through a beginner dancehall routine.
Elevate your skills: the Underground Dance Centre based in Toronto offers recorded dancehall classes, among other styles, with a monthly subscription.
Irish dance
Irish dancing has a long history: the Irish jig originates as far back as the 1600s. Fast-forward a few centuries later, and this dance style has become globally popular thanks in part to the phenomenon of Riverdance. There's a lot of jumping in Irish dancing, so be prepared for a workout — and a ton of fun! You'll be amazed at the fast footwork of dancer Tyler Schwartz as he teaches various Irish dance tricks and steps.
Elevate your skills: check out Joy of Dance Centre, based in Toronto, which offers virtual Irish step-dance classes taught by Mark B, who finished in the Top 20 at the World Irish Dancing Championship.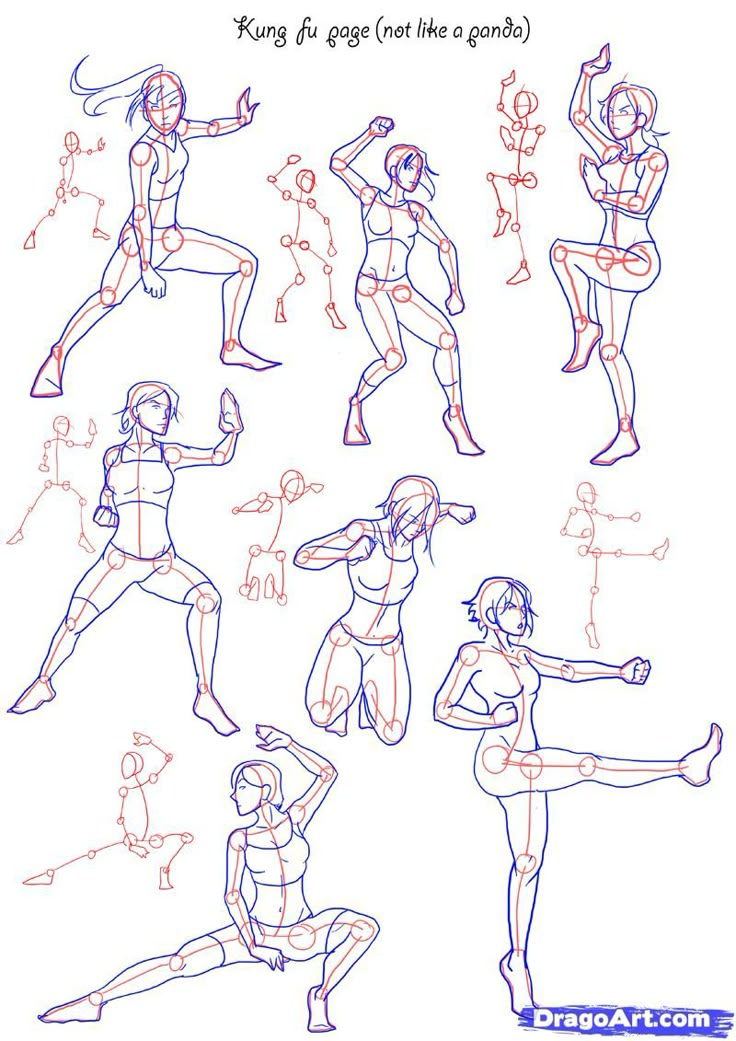 Bollywood dance
Bollywood dance is named after, you guessed it, Bollywood films, where the elaborate choreography is often featured. In the movies, whose popularity took off in India in the 1930s, actors sometimes sing or lip-synch to songs while dancing in a style that combines various forms of Indian classical and folk dance, involving specific hand gestures, facial expressions and foot movements. Over time, the form has evolved to incorporate Western dance moves as well.
Try this wonderfully fun and expressive style of dance with beginner tutorials for party moves and basic steps before moving on to paid classes.
Elevate your skills: Bollywood Dance School Canada offers 12-session online Bollywood dance programs for kids and adult beginners.
---
Janet Ho is a writer and hobby artist.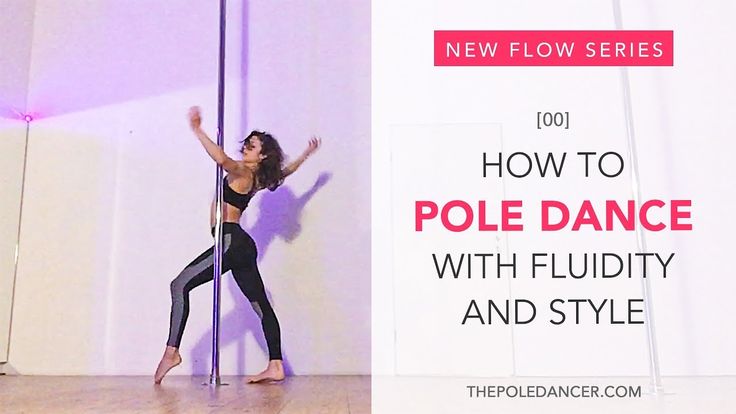 You can follow her at @janetonpaper.
8 Music Video Dance Tutorials to Give You Superstar Moves (Hit Songs)
Dance, Performing Arts
Are you learning how to dance to some hit music video dances? Then, these easy and fun dance moves tutorials are for you! Music videos contain some of the most impressive dance sequences ever, and many of us love to emulate the moves of our favorite artists. Whether you're looking for popular songs with simple, fun dances to learn or a more advanced music video dance tutorial, you've come to the right place!
While many of us can't learn an entire dance routine just by watching a music video, there are dance teachers out there who can break down the routines into step-by-step sequences. Though nothing beats working with a teacher in person, some great YouTube music video dances have been created to help elevate your moves to superstar level without making you step foot into a dance studio.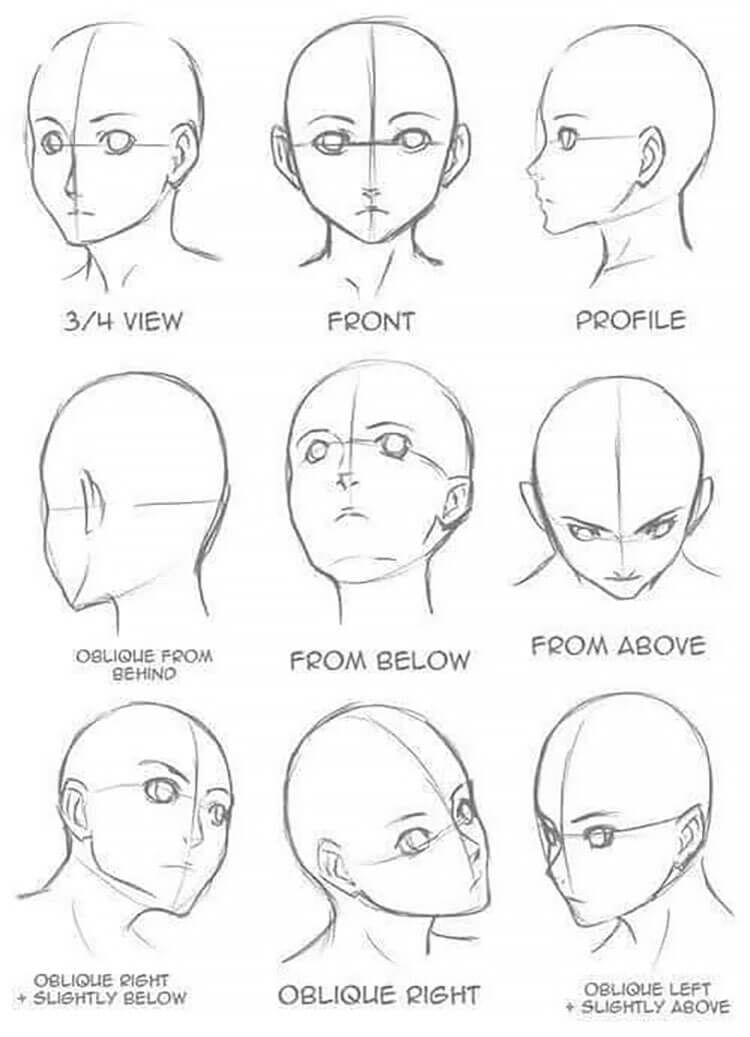 The following handpicked dance tutorial videos contain some of the most iconic music video moves of all time. From Justin Timberlake to Dua Lipa and Lady Gaga, get ready to impress your friends when they see you pulling off these famous routines!
What Are Some Cool Dances to Learn?
Whether you're just trying to learn how to dance or you're looking for fun moves to add to your repertoire, these cool music video dance tutorials are well worth learning.
Dua Lipa – Break My Heart
Justin Timberlake – "Suit and Tie" 
Ariana Grande – "Problem"
Michael Jackson – "Thriller"
Lady Gaga – "Applause"
Beyonce – "Single Ladies"
Justin Bieber – "Baby"
Katy Perry – "Dark Horse"
Now, let's take a look at the best dance tutorial videos!
9 Music Video Dance Tutorials
Are you looking for an easy dance tutorial for beginners or fun dances to learn? You'll love these! These easy-to-follow videos will show you how to learn to dance in no time at all!
Dua Lipa – Break My Heart
This 2020 hit is a fun tune and awesome music video! This easy-to-follow tutorial makes it exciting and rewarding to learn these moves.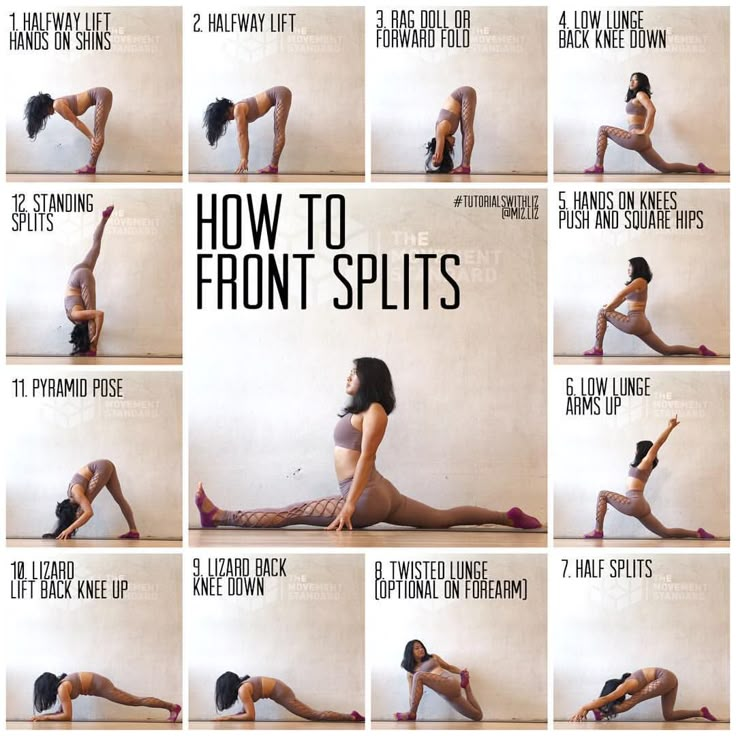 https://youtu.be/0WrduNbwYUE?t=57Video can't be loaded because JavaScript is disabled: DUA LIPA – Break My Heart | Dance Tutorial with Kyle Hanagami (https://youtu.be/0WrduNbwYUE?t=57)
Thank you to Kyle Hanagami for the use of this video!
Justin Timberlake – "Suit and Tie"
This is one of the quickest and most fun dance tutorials out there. It serves as a crash course introduction to JT's smooth dancing style. You may need a hat to go with your suit and tie to pull off these moves!
Thank you to Shannon Bex for the use of this video!
Ariana Grande – "Problem"
This fun and flirty routine is great for both workouts and dance classes because it can really get your feet moving!
Thank you to Mandy Jiroux for the use of this video!
Michael Jackson – "Thriller"
The "Thriller" dance is probably the most famous music video move of all time.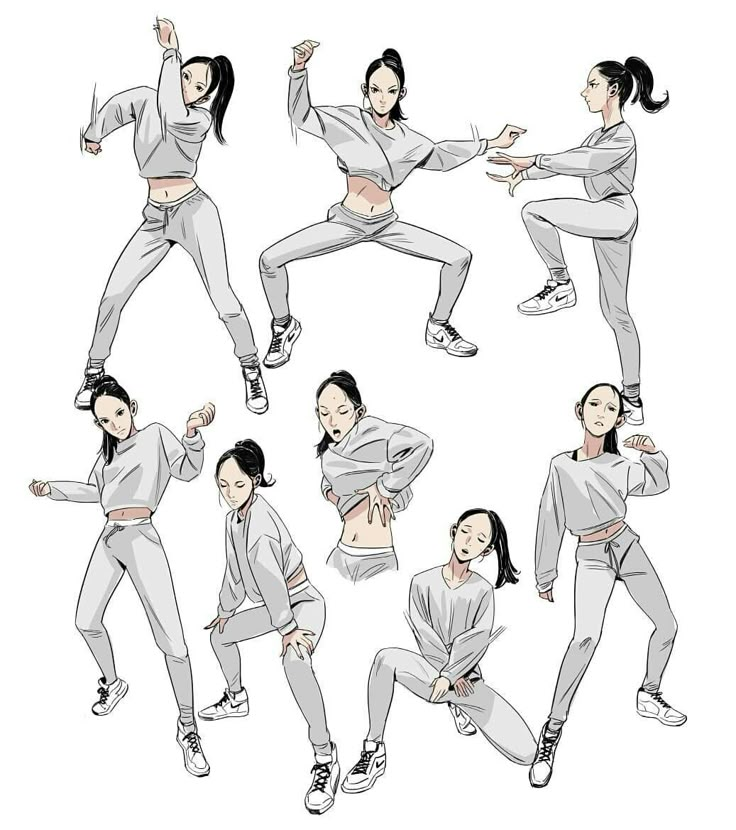 Unlike other tutorials, this video covers the entire dance routine, not just the iconic arm gestures.
Thank you to FUNKMODE for the use of this video!
Lady Gaga – "Applause"
Take some inspiration from modern dance styles and get into the arty groove of this Lady Gaga track.
Thank you to Andrea Wilson for the use of this video!
Beyonce – "Single Ladies"
Beyonce's moves are among the most coveted, and there are tons of dance tutorials out there to help you master Queen Bey's dance routines. "Single Ladies" is not only one of her most popular videos, but it's also one of her most fun dances to learn!
Thank you to Howcast for the use of this video!
Justin Bieber – "Baby"
Get your teen-idol moves on with this routine from Justin Bieber's breakout single "Baby."
Thank you to Andrea Wilson for the use of this video!
Katy Perry – "Dark Horse"
Katy Perry tends to be a little bit wackier than other pop stars, and her "Dark Horse" video is no exception! Luckily for aspiring superstars like you, this is an easy dance to learn!
Thank you to Andrea Wilson for the use of this video!
Have Fun Learning Some New Dance Tutorials!
There you have it – our favorite music video dance tutorials to learn on YouTube.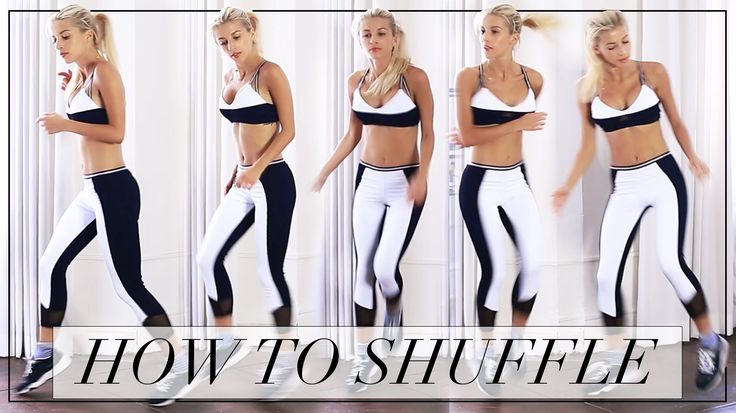 The videos above do a great job explaining each move and breaking down the performance, offering fast and easy dance routines to popular songs. Do you have a favorite music video dance routine that's not on the list? Leave a comment below and let us know!
While YouTube videos are a great, fun resource, the best way to learn new dance moves and how to dance is by working with a teacher one-on-one. Getting personalized feedback and advice from a dancing professional is a huge help for anyone who wants to master superstar moves.
Fortunately, finding a great dance teacher is easier than you think! Simply search for your teacher and book your in-person or online lesson today.
Physics of dance - extracurricular activities (competitive work) - Corporation Russian textbook (Drofa - Ventana publishing house)
Attention! The administration of the site rosuchebnik.ru is not responsible for the content of methodological developments, as well as for the compliance of the development with the Federal State Educational Standard.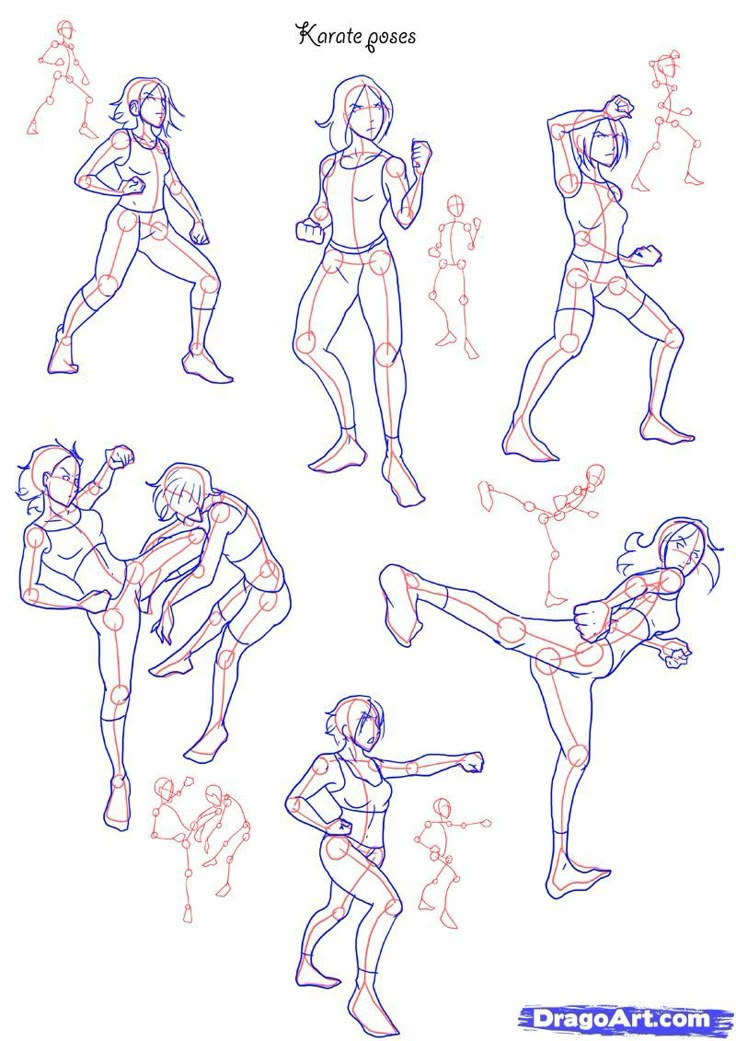 Author: Praslova Galina Mikhailovna
Kabardina Larisa Gennadievna

This paper considers dance from the standpoint of classical mechanics, created by the works of Galileo and Newton. nine0003
Introduction
How did it all start?
One evening a ballet was shown on television. I liked these graceful precise graceful movements so much that the next morning the first thing I decided to do was repeat some of them. I already managed to imagine myself as a ballerina, but my half-hour efforts and attempts to repeat at least something did not lead to anything. I could not keep my balance in any way, and if I succeeded, then for a few seconds. As a result, I went to school in a bad mood. nine0003
According to the schedule, physics was waiting for me as the first lesson. The teacher noticed that something was wrong with me. I told everything. Larisa Gennadievna, to my surprise, asked me:
"Did you obey the laws of physics?"
"No," I replied in bewilderment.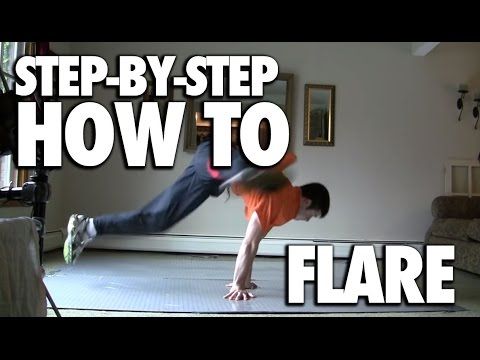 "That's why you didn't succeed," she said decisively, thereby completely confusing me.
I became very interested, and I asked her to explain everything to me. Larisa Gennadievna agreed with pleasure, saying at the same time: "I, of course, do not promise you ballet, but I will teach you how to dance the waltz according to all the laws of physics!" nine0003
Dance - rhythmic, expressive body movements, usually arranged in a certain composition and performed to music.
Scientist - creator of harmony and beauty
Creativity begins with finding problems. The ability to see what does not fit into the framework of what was previously learned, not to pass by random phenomena, not to treat them with annoyance, not to consider them obstacles, but to try to resolve them, to see in them the key to unraveling the mysteries of nature - this is what is necessary for creativity. vigilance. nine0003
There is an opinion that people of art are not of this world, that they do not understand anything in exact science.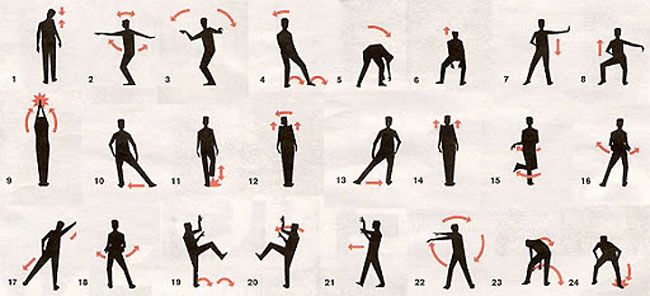 However, there is much more physics and mathematics in art than it seems at first glance. Take, for example, ballet. Pirouette, jump, rotation, support - all of them are filled with physics no less than school textbooks by A.V. Peryshkin. Knowing the simple laws of physics, anyone can learn to dance.
Once, at a party at the Leningrad Institute of Physics and Technology, Ya. I. Frenkel delivered a speech: "The Quantum Theory of Dance." "What is dance?" - Ya.I. asked a question. Frenkel. And he answered: "Dance is a kind of body movements. Any movement of bodies is a mechanical phenomenon. Therefore, dance is also a mechanical phenomenon. Therefore, dances should be studied by mechanics, as an integral part of theoretical physics, which, as you know, tries to reduce almost all phenomena to movement. In his report Ya.I. Frenkel jokingly explains the evolution of dance based on the laws of quantum mechanics. nine0003
In my work, I tried to consider the dance from the position of classical mechanics, created by the works of Galileo and Newton.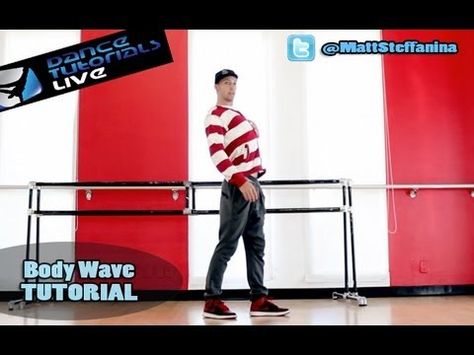 How does the dance begin?
It turns out - with the choice of a partner with whom to interact during the dance. To the sounds of the waltz, the partners take their starting position, facing each other and holding hands. Now they are stationary relative to the Earth. Starting from the ground, the young man begins a slow rotation around an axis passing through the common center of gravity of the body system of a young man-girl. The partner acts on his partner with some force. This force provides the appearance of centripetal acceleration, and, not approaching it, the girl also begins to slowly rotate. Despite the fact that the mass of the young man is greater than the mass of the girl, the forces of interaction, according to Newton's third law, are the same in absolute value and opposite in direction. Each rotates around a circle of a certain radius. nine0003
What do the radii of circles depend on?
During rotation, the dancer instinctively selects the radius of his orbit so that the product of his mass and the distance from the axis of rotation is equal to the product of the mass of the second participant and his distance from the common center of rotation.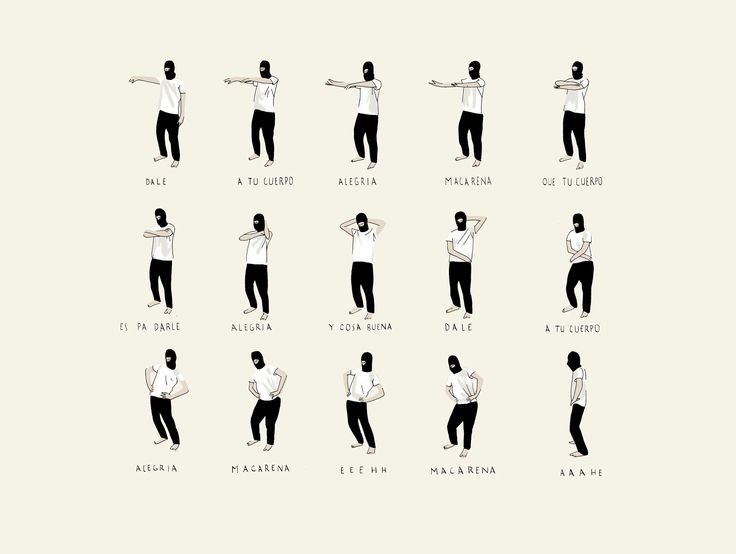 Thus, the massive partner is located at a smaller distance from the axis of rotation.
By increasing the frequency of rotation, we are convinced that, according to Newton's second law, the force necessary to keep your partner on the circle also increases. The young man moves his hands to the girl's waist and rotates it clockwise. nine0003
And again, the young man rotates together with the girl, with whom he interacts during the dance, around a common center of mass.
If each of the dancers releases the partner's hands, then, while maintaining speed, they continue to move by inertia, i.e. tangent to the circle. However, in fact, everyone still dances in tandem with the Earth. It rotates only because it makes the globe rotate in the opposite direction, pushing away from it. This partner is reliable, as the force of attraction makes it impossible to leave him. Partner (Earth), very massive, acquires a small acceleration during interactions and is a reliable support in dances.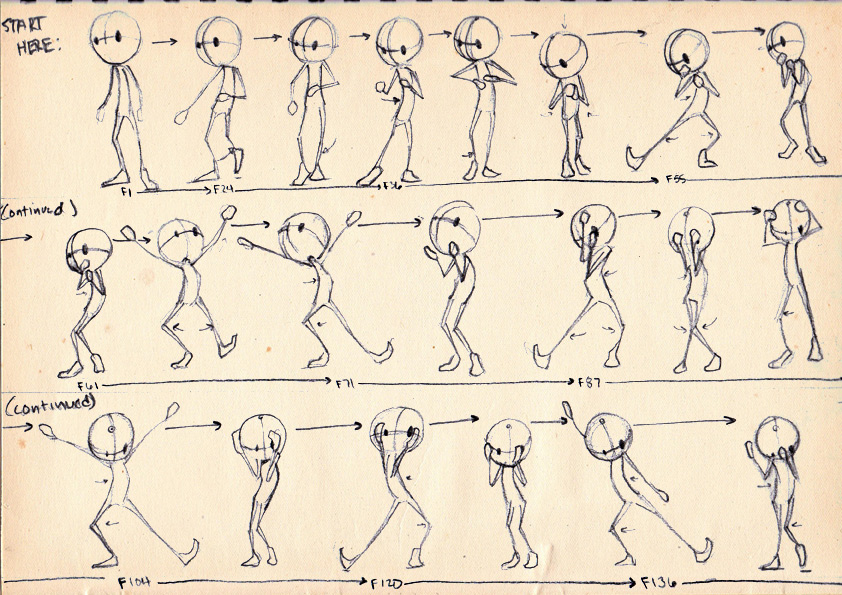 nine0003
An important role in dancing is played by the phenomenon of friction. A necessary condition for movement is reliable adhesion between the moving body and the support (floor). Without rest friction, we would not be able to take a step, because. when moving, we push off with our feet from the floor. Without friction, the partners' hands slipped during the dance. The hand combines the action of forceps and full coverage from all sides: the soft skin of the palm grips well with the roughness of objects that need to be held.
Can there be dance without music? Musical accompaniment is simply an integral part of the dance. Music is based on a person's ability to associate auditory sensations with their own experiences, with the states and processes of the external world. In dance, mental and physical movements are combined into one harmonious whole. nine0003
Musical sounds, organized in a certain way, serve as a means of embodying musical images. Sounds excited by vibrating strings, reeds, tuning forks, columns of air and vibrating vocal cords of the singer are musical.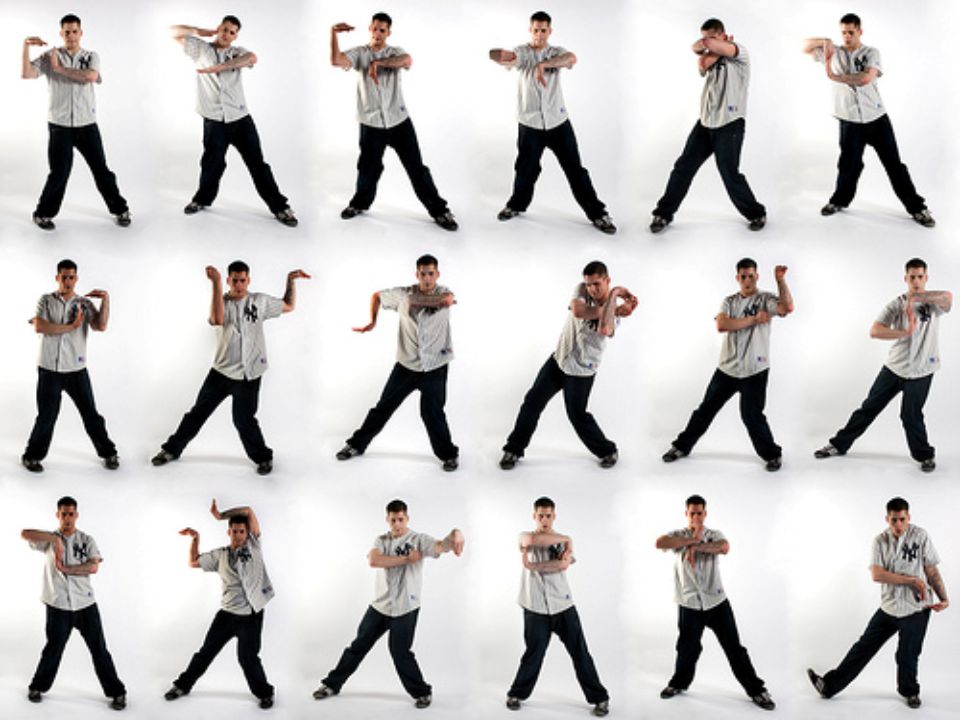 Music and physics are, at first glance, opposite poles of human activity. In fact, the search for new paths in the art of music and bold innovation in science form a single stream of lively and joyful creativity. nine0003
"Physics and Music" is a monument to sound, built by physicists in Austria. It consists of two hemispheres. If you enter the gap between them and say something, then the sound will "live" there for several days.
Conclusion
To write this work, I used the textbooks of A.V. Peryshkin "Physics-7" and "Physics-9".
I was able to explain the mechanical phenomena in dance using the material from the chapter "Laws of interactions and movements of bodies" of the textbook "Physics - 9» authors A.V. Peryshkin and E.M. Gutnik. Sound phenomena are considered in the second chapter "Mechanical oscillations and waves. Sound". The material on the phenomenon of friction is taken from the textbook by A.V. Peryshkin "Physics - 7".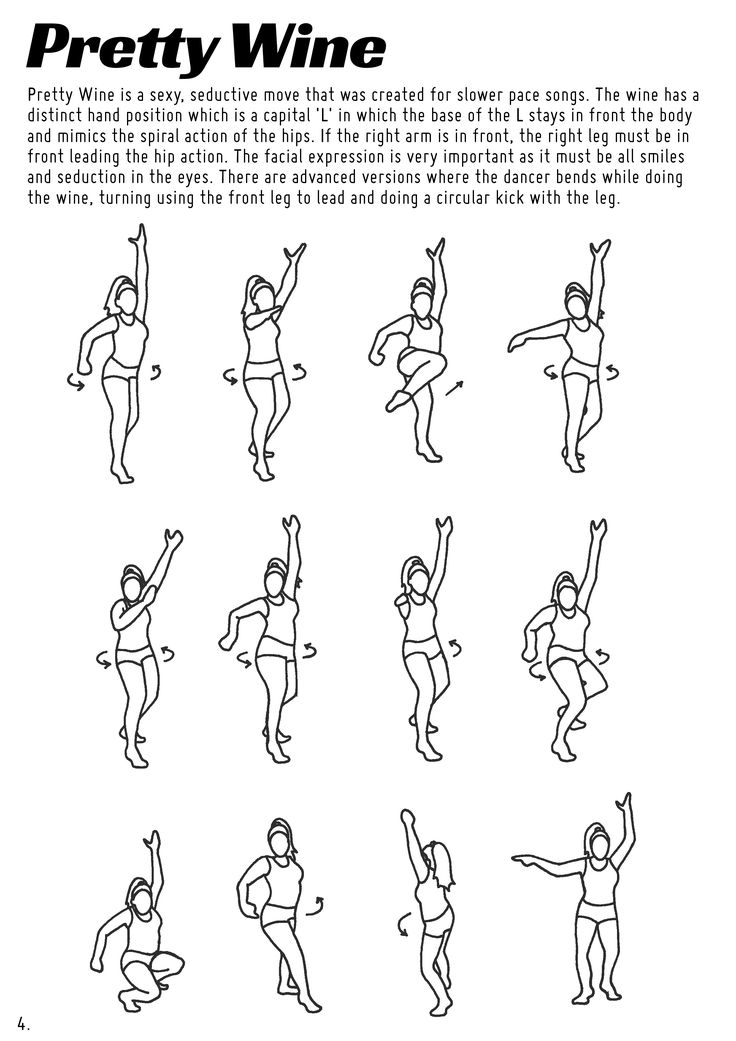 The knowledge gained in the study of these topics helped me in writing this work.
In the process of preparing for work, I found out that my mother, my physics teacher and even my grandmother studied from the textbooks of Alexander Vasilyevich Peryshkin. Alexander Vasilyevich wrote his first textbook at the age of 1928 year.
This book was intended for correspondence technical schools. Later, in 1948-1950, Alexander Vasilievich wrote stable physics textbooks for high school. A. V. Peryshkin's textbooks have been translated into many foreign languages ​​and are still being published.
13 books on the history and understanding of dance – News – IQ Research and Education Portal – National Research University Higher School of Economics
Irina Sirotkina, researcher at the Institute of the History of Natural Science and Movement Culture in History and Modernity" at the HSE selected 13 books on dance specifically for IQ.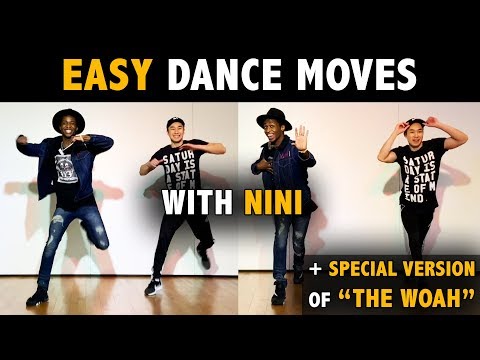 HSE. nine0003
"A bloody dozen is a lucky number for me. There are an incredible number of books about dance, but I stopped at thirteen. I tried to fit in this selection a wide range of topics - from romantic ballet to Hitler dancers, from folk dance ensembles to American postmodern, "explains Irina.

Choreographic art of the twenties
E. Ya. Surits
The book by the elder of dance historians Elizaveta Yakovlevna Surits is devoted to innovations in ballet in the first post-revolutionary decade. The author tells about a new generation of talented choreographers from the academic theaters of Moscow and Petrograd: Alexander Gorsky, Fyodor Lopukhov, Kasyan Goleizovsky, Georgy Balanchivadze - about those who laid the path for the development of ballet theater in the 20th century. nine0003
Critical Moves: Dance Studies in Theory and Politics
Randy Martin
Critical Moves.
Steps we must take. Movements that guide critical consciousness. Dance is at the point where reflection and corporality meet, action and anticipation intertwine. Dance, therefore, is the acute moment of these conditions, appearing as if after a warning, but without a preliminary diagnosis. He has all the intensity of an accident that still does not result in death. The dance arises from the forces to which the body succumbs, only to generate the force itself. Dancing is like fast thinking - thinking with your feet. The dance creates the feeling that you are in the middle of a crisis, a break, a loss; so that if the dance seems to be a series of stops and starts, the next step is already underway for the dancer, the transition from one state of (dis)balance to the next is being made "- this is how the book of Randy Martin opens, who began his professional and creative career as a dancer, and later became one of the most radical and influential researchers and theorists of dance. nine0003
The Work of Dance: Labor, Movement, and Identity in the 1930s
Mark Franko
Mark Franko was also a dancer early in his career.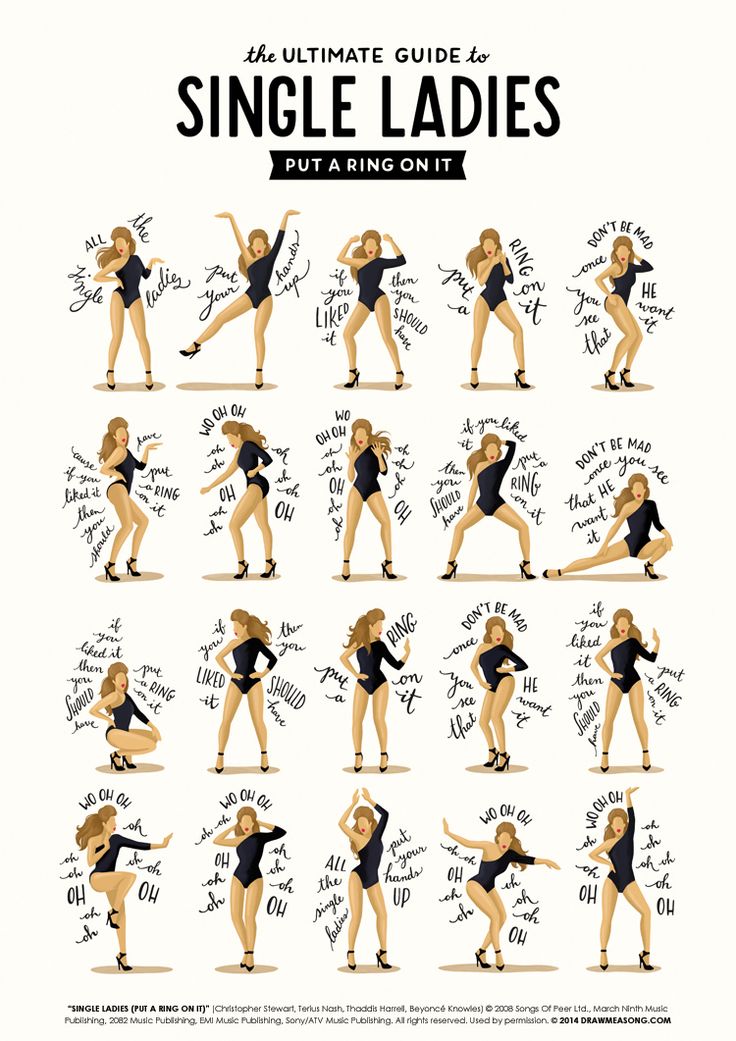 He is now a professor of dance studies, author of numerous books on dance, and editor of the dance theory series at Oxford University Press. The Work of Dance is dedicated to the 1930s, a time of radicalism in politics, when American dancers and choreographers participated in the labor socialist movement. Franco analyzes not only the integration of dancers into politics, but also the bodily component of this art form. chorus line ( corps de ballet - approx. IQ ) in dance revues like the Ziegfeld Follies or the modern dance created by Martha Graham in those years are interpreted by the author as "physical work".

Choreographic Politics:
State Folk Dance Companies, Representation, and Power
Anthony Shay
Igor Moiseev then created a new model, which turned out to be so successful that after the war it was copied not only in the countries of the so-called "socialist bloc", but also in Turkey, Egypt, Morocco, Greece, and Cuba.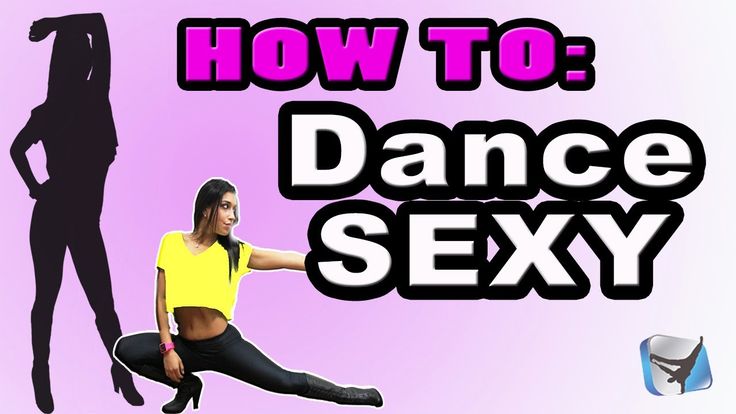 American researcher Anthony Shay devoted many years to the study of "folk" dance - happy - as he himself admits. The author describes and analyzes the choreographic strategies, repertoire and individual performances of state "folk" dance ensembles in different countries of the world. nine0003

Hitler's Dancers:
German Modern Dance and the Third Reich
Lilian Karina, Marion Kant
The Nazis burned books and banned many contemporary artists. The dance also came under the spotlight of the infamous Goebbels-led Propaganda Ministry.
The book combines two views on the era - the dance researcher Marion Kant and the dancer Lilian Karina, who lived and worked in the "shadow of the Reichstag". nine0003

La Muse de mauvaise réputation: Danse et érotisme
Philippe Verrièle
At first glance, it seems that dance and erotica are connected in the closest way - through the body of the dancer.
However, dance, which is sensual in its essence, is not necessarily sexual. On the contrary, there are very few works in modern dance that refer to eroticism. "Why is that so?" asks Philippe Veriel, a dance researcher and critic known for his sharp judgments. His narration combines the dance of Salome and butoh, tango and choreography by Anna Teresa de Kersmaeker. nine0003

Diaghilev's Russian Ballet
Lynn Garafola
The history of ballet in the 20th century did not know of any other company that would leave such a deep and powerful mark as Diaghilev's Ballets Russes. In just twenty years of existence (from 1909 to 1929), he managed to change the perception of ballet - from admiring pretty legs to immersing himself in living contemporary art. In the Diaghilev troupe, the choreographic talent of Mikhail Fokin, Vaslav Nijinsky, Leonid Myasin, Bronslav Nijinsky, George Balanchine was revealed.
They tried to stage their ballets according to the Gesamtkunstwerk concept, which involved the synthesis of arts and the creation of an ideal work. The book by Columbia University professor and famous dance historian Lynn Garafola is dedicated to one of the brightest episodes in the history of ballet. nine0003

Free movement and plastic dance in Russia
Irina Sirotkina
One of the first monographs on the studio movement of the early 20th century, which began in Russia with a light hand and light foot of Isadora Duncan. The "grandmother of modern dance" herself said that if her followers in Russia were to line up in one line, then this line would stretch from Petrograd to Siberia. Perhaps she exaggerated a little, but in the first decades of the twentieth century in our country, dance became not only a popular form of leisure, but also a way of life. In some studios, members both danced and cohabited.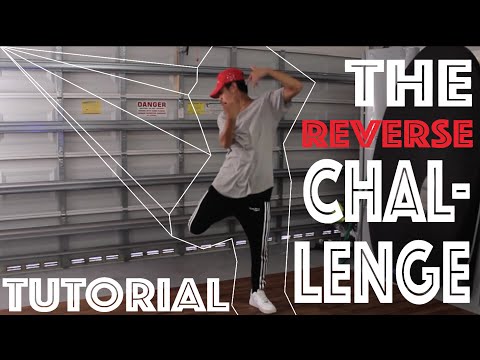 So, sometimes dance studios looked more like a commune than official communism propagated by the authorities. nine0003

Dance recording.
Elementary basics of recording movements
according to the system of Rudolf Laban. Labanotation
NA Vikhreva

Those who still doubt that there is a science of dance can be convinced by the existence of various languages ​​and systems of recording dance. Even the advent of the video did not destroy them. Recording the choreography with the help of special signs, the dancer and the choreographer not only fix the movements, but subject them to analysis. In the past, the soloist of the ballet, Nadezhda Alekseevna Vikhreva, devoted almost forty years to the problems of recording dance. The book presents different languages ​​of dance notation, from Michel Toulouse (XV century) to the Benes spouses (XX century). nine0003
A book in the Oxford textbook series on dance on screen: in film, television, YouTube videos, commercials and music videos.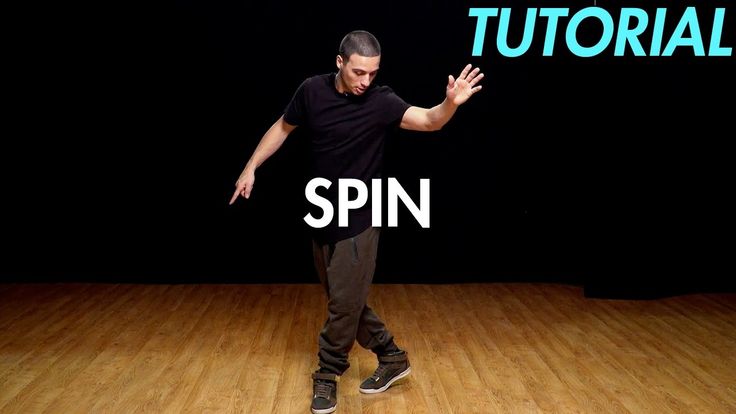 The phenomenon of pop culture is subjected to critical analysis in the book. The authors ask a lot of systemic questions. What is the place of dance in the "device" of the film? What body type and what choreography are in demand on screen? How does this affect the perception of dance in general? How is the identity of the dancers—racial, gender, national, sexual—included or not included in dance-related narratives? What types of physical labor—training, dance training, rehearsal—are present or ignored in the on-screen dance industry? nine0003

Taglioni. Phenomenon and Myth
Inna Sklyarevskaya
The book by Inna Sklyarevskaya, a Petersburg historian and ballet critic, is about the brilliant dancer of the Romantic era Maria Taglioni. The unparalleled fame of this ballerina and the uniqueness of her art gave rise to Taglioni's special myth. The author deconstructs this myth, doing it carefully, carefully and with love for the ballet of the era of romanticism.