How to drop it like it's hot dance
The Meaning of Snoop Dogg's "Drop It Like It's Hot"
Snoop Dogg's 2004 club hit "Drop It Like It's Hot" has had booties shaking on the dance floor for the better part of two decades now. First released as a single from R&G (Rhythm & Gangsta): The Masterpiece, the track features Pharrell on the first verse with a beat from Pharrell's production duo with Chad Hugo, The Neptunes.
"Drop It Like It's Hot" was a smash hit, reaching number one on the Billboard Hot 100 in December 2004 and staying there for three weeks. It was Snoop's first number one hit, and it was named the most popular rap song of the 2000s by Billboard in 2009.
The track contains three verses, one from Pharrell and two from the Doggy himself. Pharrell shoots down his "nice guy" reputation by first explaining how rich he is, telling women to cheat on their man to get ahead, and finally talking about his connections in the street, telling haters to think before they "fuck wit lil' skateboard P".
Snoop Dogg raps about his reputation as a gangsta rapper, but asserts that he's got more to offer than just gangsta rap, as evidenced by this song. Still, Snoop couldn't help himself, as he still drops references to being in the Crips, rapping "I keep a blue flag hanging out my backside / but only on the left side, yeah that's the Crip side."
While the verses do contain some heat, the hook is what really makes this song memorable:
When the pimp's in the crib ma
Drop it like it's hot
Drop it like it's hot
Drop it like it's hot
When the pigs try to get at you
Park it like it's hot
Park it like it's hot
Park it like it's hot
And if a n*gga get a attitude
Pop it like it's hot
Pop it like it's hot
Pop it like it's hot
I got the Rollie on my arm and I'm pouring Chandon
And I roll the best weed 'cause I got it going on

Hook to Snoop Dogg's "Drop It Like It's Hot".
Here Snoop rhymes three different ways with "Drop It Like Its Hot", each one with a different meaning.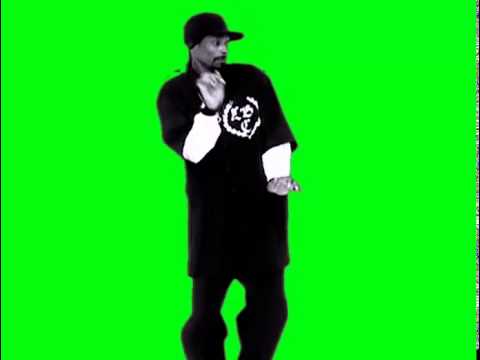 First, he raps, "When the pimp's in the crib ma, drop it like it's hot." By this, he means that when Snoop Dogg (or another pimp) is around, she better drop her booty to the floor and shake it.
Next, Snoop raps, "when the pigs try to get at you, park it like it's hot". This means that when the police try to pull you over, park your car as if it were overheating.
Finally, Snoop raps, "and if a n*gga get a attitude, pop it like it's hot." Here he means that if somebody starts to have a bad attitude towards you, don't hesitate to punch him in the face. Or perhaps, knowing Snoop Dogg, he may be talking about popping them with a gun.
The track was released along with a music video that features Snoop and Pharrell rapping the song over a black & white backdrop, with expensive cars and of course, women dropping to the floor and shaking their booties. Watch it below.
Snoop's 'Drop It' Makes Art Out Of 'Goofing Off': VMAs Behind The Camera | News
By archive-Corey-Moss
August 18, 2005 / 2:16 PM
Director Paul Hunter's favorite shot in "Drop It Like It's Hot," which is nominated for Video of the Year, is when Snoop Dogg motions "time out" as he's dancing with two of the extras. Although many of the clip's shots were meticulously planned out, that one was completely spontaneous.
"I wanted to film a lot where they didn't know I was shooting, so we captured a lot of real moments," said Hunter, whose "Hollaback Girl" is also a Video of the Year nominee (see [article]"Pharrell Was Supposed To Battle In Gwen's 'Hollaback': VMAs Behind The Camera"[/article]). "I like to mix natural moments along with staged moments.
We had regular girls, not really dancers, and Snoop was showing them the dance and he just stopped and said, 'Wait, I'm not the choreographer.' And we kept stuff like that in."
"They couldn't get it right, so I was like, 'Time out,' " Snoop recalled. "[Eventually] baby was poppin' and droppin' it."
The "Drop It Like It's Hot" dance actually originated in Snoop's studio, where he first played the song for Hunter.
"Me and Pharrell knew it was a hot record and Pharrell suggested we get Paul, who is one of the greatest directors of all time, if you ask me," said Snoop, who worked with Hunter on Dr. Dre's "Next Episode." (Hunter worked with Pharrell and Jay-Z on "Frontin'.")
"We went to the studio he calls the Tabernacle, it's like throwback to the '70s pimp era, just a cool clubhouse," Hunter remembered. "He played the record and was explaining to us how girls would dance to the song -- that's how he came up with it. We didn't even tell anybody we were gonna do it, 'cause we wanted the dance to be spontaneous.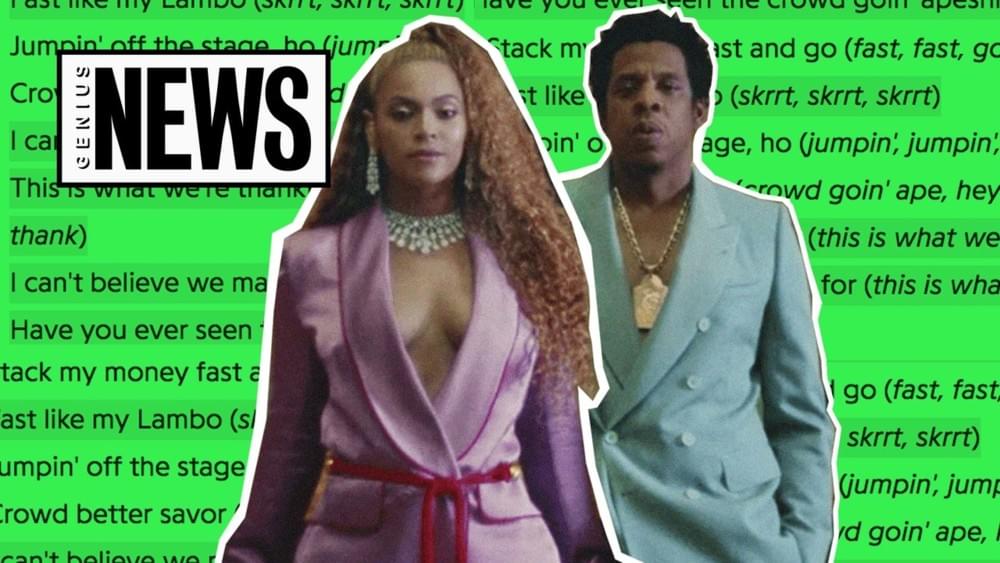 "
After hearing the song, Hunter's first thought was a simple black-and-white look. "I was influenced by Richard Avedon and the way he captures celebrities," Hunter said of the famous photographer. "And we wanted a '60s, Frank Sinatra feel to it -- we wanted to really show that lifestyle, that class. I wanted the video to intercut from a black background to a white background, and [have the two] play off each other like a negative-space image and a positive-space image.
"I hadn't done a black-and-white video in a long time and I was really happy the label didn't shy away from it, like most labels" he continued. "To protect myself, I shot with black-and-white film so there was no way, even if they changed their minds, to go color. I didn't tell anyone. My production company was like, 'They know you're shooting black-and-white, right?' I was like, 'Uh ... kind of.' "
From there, Snoop and Pharrell each came with their own ideas, some easier to execute than others.
"Pharrell had an image in his mind to have his car tilted on one side," Hunter said.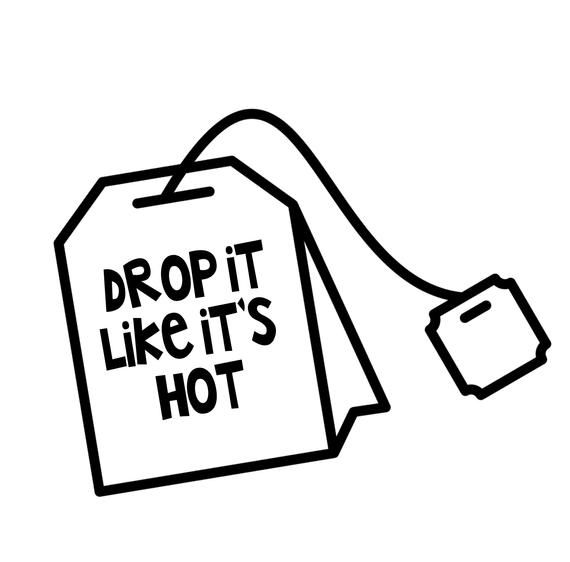 "But we couldn't get this $500,000 car on its side and we tried a bunch of different ways. So we shot it from different angles and then put it on its side in post [production]."
Pharrell also wanted a cigarette boat positioned at a particular angle, but renting one and moving it to the studio far exceeded their budget. "So we created one with [computer graphics]," Hunter said. "We took digital stills of boats and designed it from there."
Snoop had the idea of using black-and-white graffiti to capture the sound of the spray paint in the beginning, and also wanted his sons to be in the video, one playing a bass drum and other sitting on a bike.
"I actually let Snoop direct his sons," Hunter said. "I placed the camera in and stepped back. The younger one was a little shy, but the older one wasn't. Snoop's a coach, so he's very natural. And he has a warm personality and is a great father."
Together, Hunter, Snoop and Pharrell decided to match a lot of the images to the lyrics, such as wine being poured or Snoop pointing to a table of magazines.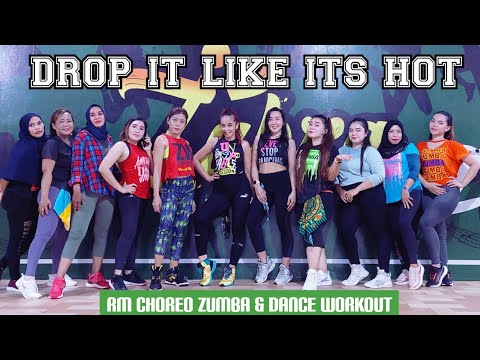 The trio also wanted to make the video feel interactive, so Snoop, Pharrell and the extras shot takes where they clicked their mouths along with the beat in the song.
For Hunter, though, the key to the video was using the unplanned moments.
"What I said to the guys a lot was, 'Imagine we're just goofing off in your living room and I'm capturing your personality, who you are and some of things you guys do,' " Hunter said. "And we kept the camera very simple and still. That's how we got really close to those guys. You could make stills out of this video and see them in a coffee-table book -- that's unique."
"It just all came together," Snoop said. "You know when you've made a magical video."
Check out all of our VMA news for everything you need to know about the biggest winners, hottest fashions, hippest parties, and most outrageous moments onstage, backstage and throughout Miami.
12 best films about dancers and dancing
Top best films about obsessed dancers, modern, street and classical dances, about exhausting workouts, about self-confidence, and, of course, a little bit about love.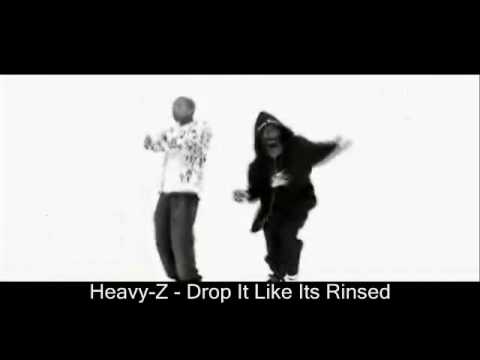 On this list, Zac Efron will light up and John Travolta will suffer, Patrick Swayze will drive you crazy, and Channing Tatum will tease the imagination, Christina Aguilera will conquer the dance peaks, Catherine Zeta Jones will kill, and Jessica Alba will charge powerful hip-hop. In general, there will be music, cinema and dance, which not only make you twitch your foot to the beat, but also inspire with their devotion to art.
Dirty Dancing 1987
Production: USA
Genre: melodrama, drama
Director: Emil Ardolino
Scenario: Elinor Bergstin
9000 Corned: Jeeninan KinoSearch Rating: 8
IMDb Rating: 7
The top film starts, which, with a budget of six million dollars (a couple of blockbuster makers choked somewhere), collected one hundred and seventy million dollars in the year of the premiere. A big step for melodrama in a thousand rhythmic steps by Patrick Swayze.
Baby is a good girl from a wealthy family. The heroine is going to study economics, her full name is a tribute to the first female US minister, and the girl's career plans include work in the Peace Corps. The whole life is scheduled, and ahead of the heroine is a small family vacation with her parents and older sister in a mountain boarding house. This is where all thoughts about the economy and strong women instantly fly out of Baby's head, because, as is often the case with good girls, she falls in love. Hot and dirty. Okay, actually, not so dirty.
Baby's chosen one is an employee of the boarding house - an animator-dancer Johnny. His dance partner Penny gets a temporary leave of absence due to an unplanned pregnancy, and Baby, who is sincerely trying to help the unfortunate dancer, agrees to replace Penny on one of the evening's programs. Baby learns to dance, and a real talent opens up for her, but the girl fails to control herself when Johnny's hands are on her.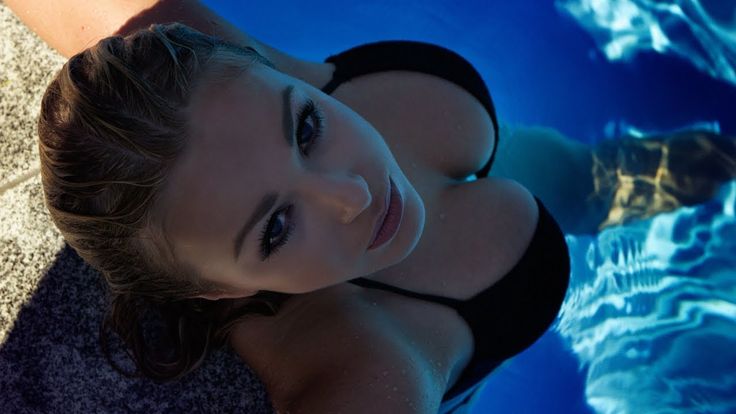 Well, what will mom and dad say to their little princess now?
Trailer:
The film is beautiful not only for dancing, soundtrack and another great love that changes the sign of social inequality to "equal". The catch in this movie is that the holidays are over, Johnny is leaving, and Baby is returning to his pre-scheduled life. The drama was not overdone, and the summer adventures remain an exciting memory for both Baby and viewers.
Magic Mike, 2012
Production: USA
Genre: Drama, comedy
Director: Stephen Sodesberg (Ocean trilogy)
Script: RID CAROLIN
9000 Alex Pettyfer, Matthew McConaughey
MovieSearch Rating: 6.3
IMDb Rating: 6.1
Magic Mike can't fly, shoot laser eyes, and break steel with his bare hands. Although he flies around the stage, his eyes can kill someone, and with his bare hands he can do a lot.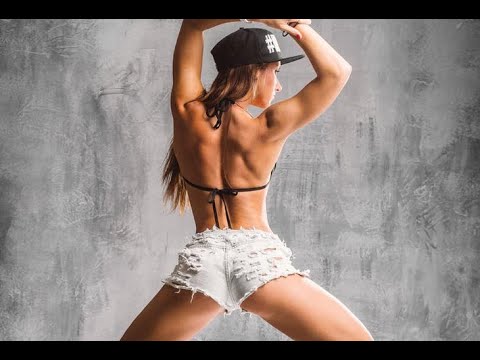 Yes, he is "Super" for a reason: Mike's strength is much more dangerous than Clark Kent's abilities - Mike knows how to control women. Enough playful preludes - let's get down to business.
The protagonist works as a stripper and takes the young conqueror of the dance floor Adam as his padawan. Mike wants to teach the latter how to dance, work as a team, and use the power without going over to the dark side. And the temptations in the world of professional striptease are no less than in the Star Wars universe. This movie will not only show a lot of men hot as a grandmother's soup, but also talk about what real male solidarity and friendship are - Danny Ocean is not the only one familiar with the principle of brother for brother.
Trailer:
Chicago, 2002
Production: USA, Germany, Canada
Genre: musical, drama, comedy
Director: Rob Marshall ("Heys Memoirs)
9000 Breaking Dawn Saga)
Cast: Renee Zellweger, Catherine Zeta-Jones, Richard Gere
MovieSearch rating: 7.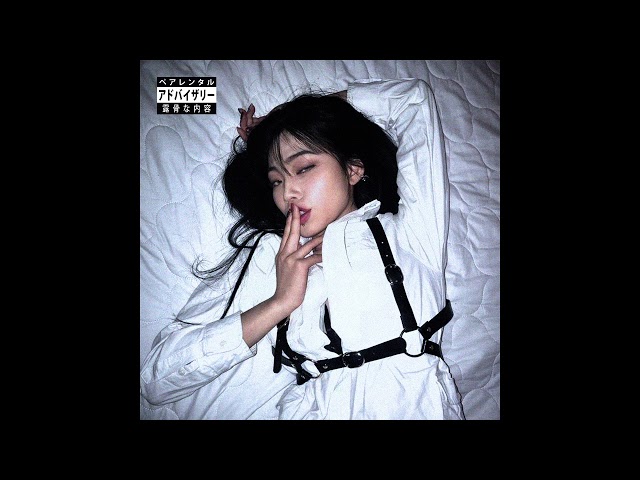 7
IMDb rating: 7.1
Further in the top is the record holder for the number of prestigious awards. The tape received thirteen Oscar nominations and eventually took six statuettes of a man with a sword: for best film and best costume design, for sound and editing, as well as for best song, production design and best supporting actress (Katherine Zeta-Jones).
The impressive list of accomplishments may somewhat offset the fact that the film isn't all about dance. The events unfold in Chicago in the 20s, the main character, a housewife Roxy, dreams of becoming famous. Her idol is the daring cabaret prima donna Velma Kerry. This artist never stops playing, and her voice and movements delight the crowds of spectators. However, Roxy and Velma very soon find themselves on the same stage - in a women's prison, and not because you can't be so beautiful in the world. Both heroines are accused of murder, and they have to fight not for the love of the public, but for life.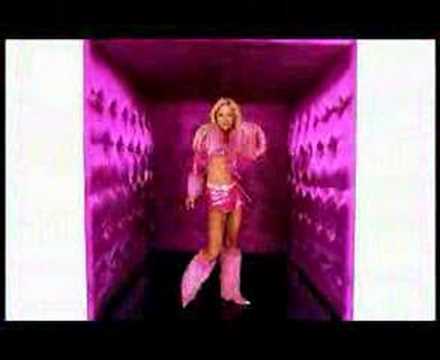 Trailer:
The scenery in the film changes frequently: cabarets, restaurants, a women's prison, a courtroom. But no matter what happens, Roxy and Velma's show goes on: the music is on and the dance is on.
Related materials
670635

16 best fantasy series

930066

Highly rated series

569854

Thriller Movies Highly Rated
Burlesque, 2010
Production: USA
Genre: romance, drama
Director and writer: Steve Antin
Cast: Christina Aguilera, Cher, Cam Gigandet
MovieSearch Rating: 7.
5
IMDb Rating: 6.4
And again, the story of the cabaret artist is in the top, but now in modern times. The film is about neo-burlesque, a stage show genre that has returned from a banal striptease to its nobler roots. So there will be a lot of revealing costumes, daring numbers and luxurious vocals by Christina Aguilera.
But you should not wait for the original plot - again "Cinderella". Orphan Ali arrives in Las Vegas and proves to the owner of a popular burlesque club that her feet are worthy not only of glass slippers covered with sequins and feathers, but also of a big stage. It remains only to see what kind of princes live at club balls and what exactly this Cinderella will lose in her fabulous Las Vegas.
Trailer:
Golden Globe Award for Best Song for a Film ("You Haven't Seen the Last of Me").
Black Swan, 2010
Production: USA
Genre: Thriller, Musical Drama
Director: Darren Aronofski (Dream Referen)
Script: Andreas Hainz, Mark Heiman
9000 9000 Cast: Natalie Portman, Winona Ryder, Mila Kunis, Vincent Cassel
Movie Search rating: 7.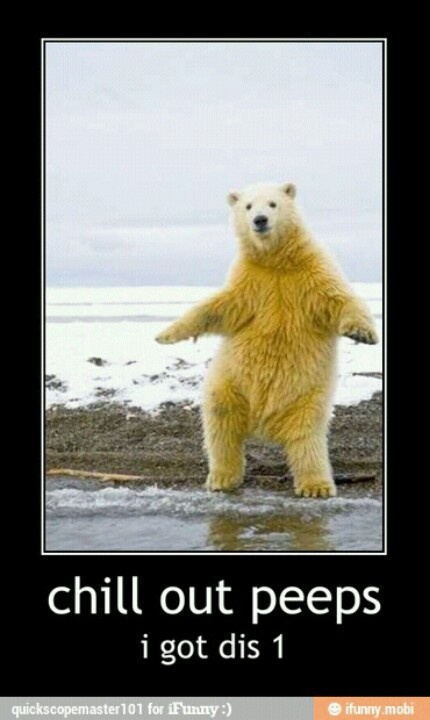 7
IMDb rating: 8
Films about dancing are sometimes more than "dance helped me open myself and get rid of my complexes!", And even more than dramatic kisses in the rain at the end of a powerful couples number. The Black Swan, for example, is as far from such melodramas as possible - it is a deep psychological thriller. So psychological that students of the Faculty of Psychology can use it to defend courses on Freudianism in the cinema or what illnesses come from childhood with teddy-pink bears and fanatical mothers.
The young ballerina Nina gets the main role in Swan Lake and begins to become paranoid: she doesn't reach the previous prima, and the other ballerina is jealous and wants to take the role away, and the director still makes strange hints and calls her frigid names. Nina has many problems, and everything is in her head, and the main question of the film is which swan will prevail over the heroine's cockroaches.
Trailer:
The film was awarded the Venice Film Festival, and Natalie Portman collected an Oscar, Golden Globe and Saturn for Best Actress.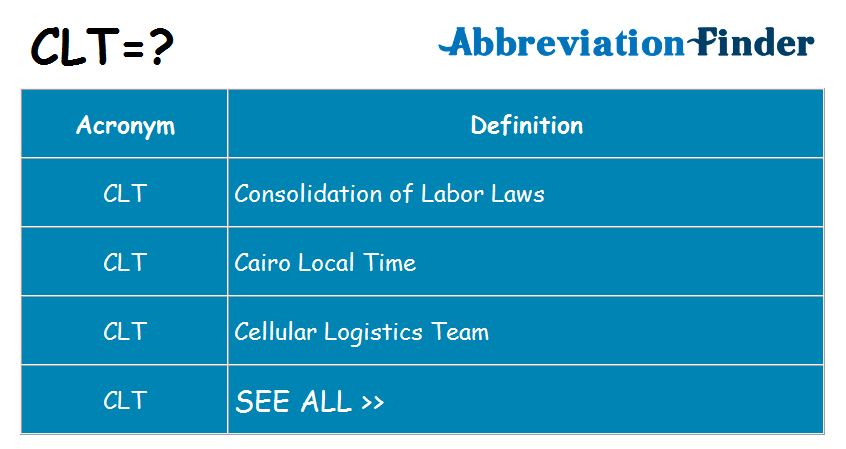 By the way, Mila Kunis for her role also received "Saturn" as the best supporting actress.
Step forward, 2006
Production: USA
Genre: Drama
Director: Ann Fletcher ("27 weddings")
Script: Duan Adler
in roles: in roles: in roles: Channing Tatum, Jenna Dewan
MovieSearch Rating: 7.6
IMDb Rating: 6.5
This film began a whole film-dance saga: now the Steps franchise has five films. But the opening tape differs significantly from the sequels: here the characters dance most of the time in the cozy hall of the art school, and the final performance looks more like a personal exam than a large-scale dance battle. Other parts of the series go deeper into hip-hop and feature dance teams and tournaments.
The main character is a petty bully Tyler. The guy is fond of street dancing and vandalism in the company of friends from the ghetto.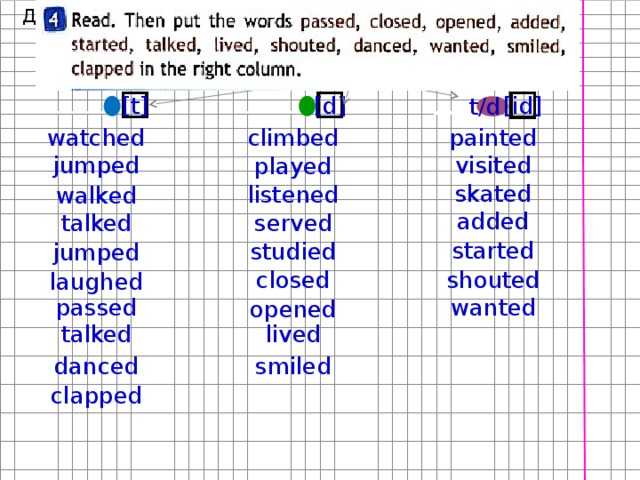 One day, another prank gets out of control and Tyler is sentenced to 200 hours of community service at an art school. While sweeping the floor, the hero turns his attention to Nora, a senior student preparing for a big screening. Tyler can't admit to himself and his buddies (does everyone have Dud's voice in their head?) that Nora, with her classic moves and pink dreams, makes the hero sympathetic. Therefore, Tyler behaves according to the laws of the kindergarten: he grimaces, rebels and teases the girl. But soon the hero gets a chance to replace Nora's dance partner, and now Tyler realizes that he is capable of something more than petty hooliganism.
Trailer:
By the way, three years after the premiere of the film, Channing Tatum and Jenna Dewan (the actors who played the main roles) got married, so love on the screen can be called real - and this is not a musty epithet.
Dance with your heart, 2019
Production: France, Belgium
Genre: romance, musical drama
Director and screenwriter: Ladislas Cholla
Cast: Alexia Giordano, Ryan Bencetti
Rating MovieSearch: 6.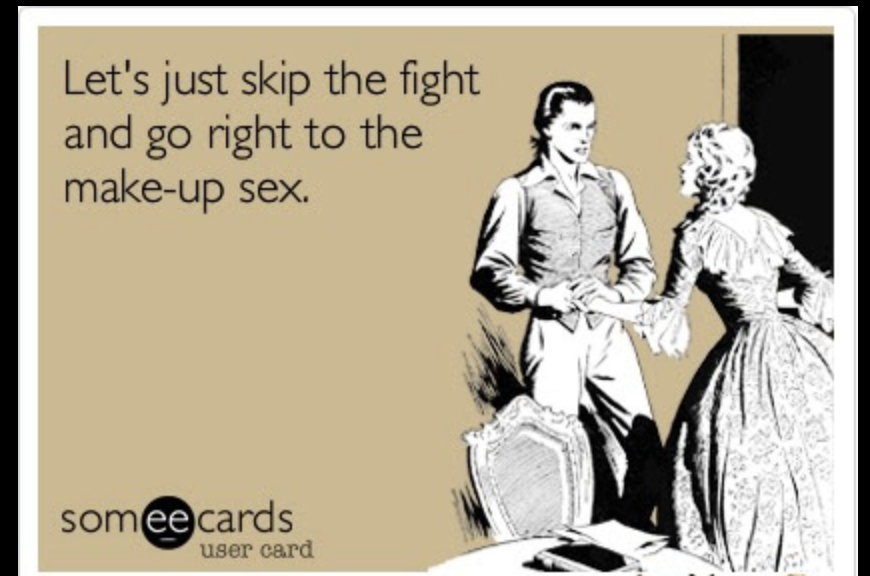 1

Thirteen years after the release of the first "Step Up", hip-hop and classics will unite again. This did not require bloody sacrifices, and no one has been waiting in Azkaban for these thirteen years. Just fresh French dance melodrama follows a proven storyline: a boy in love with a sharp and daring rhythm meets a fragile ballerina girl who seems to have just been taken off the Christmas tree. The guys decide to team up and enter a dance competition with their own style: hip-hop ballet. Or a balehop. Chipolet. Ballet pop.
Trailer:
In general, the name is not so important - movements and feelings are important.
Rumba, 2008
Production: France, Belgium
Genre: melodrama, musical comedy
Directors, scriptwriters and performers of the main roles: Dominic Abel, Fiona Gordon, Bruno Romi
Rating Cinema Pobedysk: 7.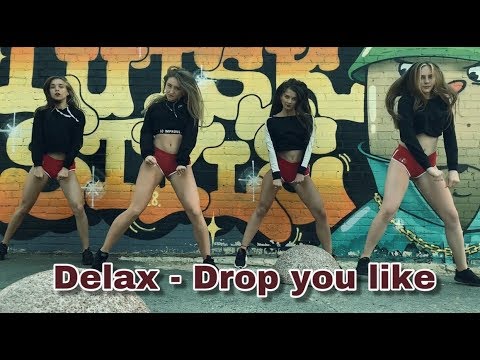 3
IMDb rating: 6.9
This is probably the most unusual film in the collection. The main characters here do not look like a couple that Noah would have chosen to restore humanity, there are almost no dialogues, but the facial expressions, movements, scenery and costumes are so telling that everything that happens resembles a silent movie. Lively and bright, funny and awkward - almost insane in the best sense of the word picture.
Fiona and Dom work as teachers and devote all their free time to Latin American dances. The guys won all the local competitions, but they continue to enjoy the incendiary rhythms like for the first time, and the love of the couple for each other is just as indestructible. The sounds of the rumba, which have become the main soundtrack of Fiona and Dom's life, will not change even when the heroes have an accident and lose their home. The audience is increasingly uncomfortable laughing, the comedy is getting blacker, but Fiona and Dom continue to move forward in their favorite rhythm.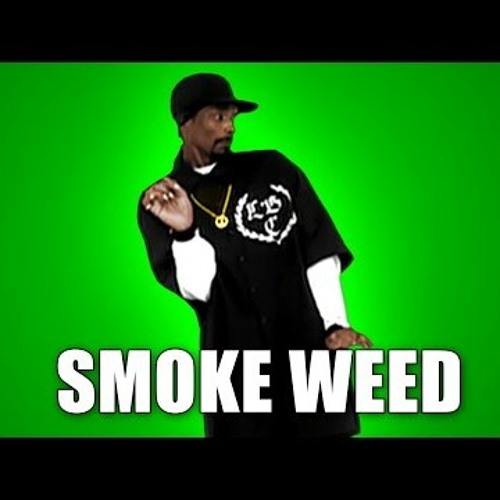 Trailer:
Honey, 2003
Production: USA
Genre: melodrama, drama
Director: Bille Wudraff
Script: Alonso Brown in the main role: Jessica Alba Rules : 7
IMDb rating: 5.4
A touching film about how a kind aunt dancer tries to change the unhappy childhood of the guys from the streets with the help of dancing. Of the pleasant bonuses, there is Jessica Alba, who does a good job with the role of a dancer, a storyline with the work of the heroine as a choreographer on the set of clips for hip-hop stars, cute kids from the ghetto who have not yet received certificates, but have already contacted drug dealers, and a cute basketball player in love with the main character.
Trailer:
Dance from here!, 2013
Production: Great Britain
Genre: Musical comedy, melodrama
Creators: Nick Frost, James Griffith
nickname Frost, Rashida Jones 9000 RICIP .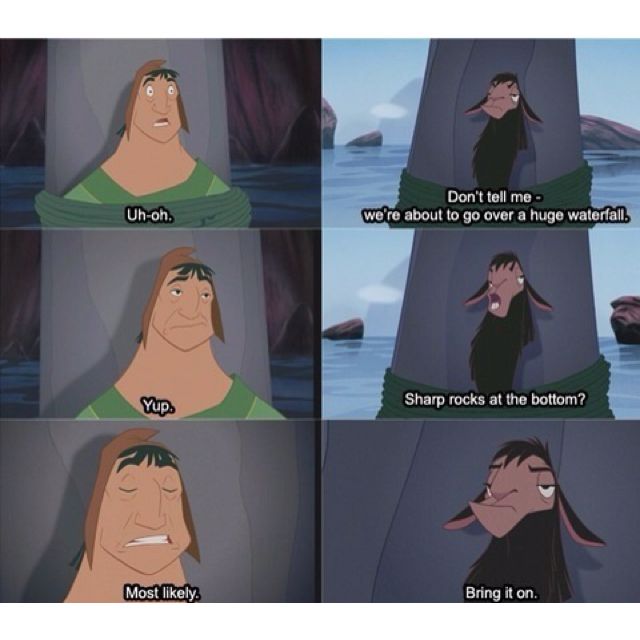 6
IMDb rating: 6.2
Nick Frost and Simon Pegg have earned the reputation of not too noble British satirists: the guys successfully parodied sci-fi and geek culture in the story about the alien Paul, laughed at comedy action movies in "Hard Hop Type", and "Zombie named Sean" from the year in year included in the lists of the best zombie movies. In this Nick Frost film, the main object of irony is ... Nick Frost himself. The Briton described the story of the tape's creation as follows: "I just thought it would be funny and fun for people to watch a film in which I dance a lot." The self-irony we deserve.
Many people have a box of painful trophies of youth at home: someone has a school medal or a diploma from the Olympics, which reminds you that working as a sales consultant is not the limit of intellectual capabilities; someone has awards and photos from a children's camp that whisper that office clerks are not about creativity and leadership qualities.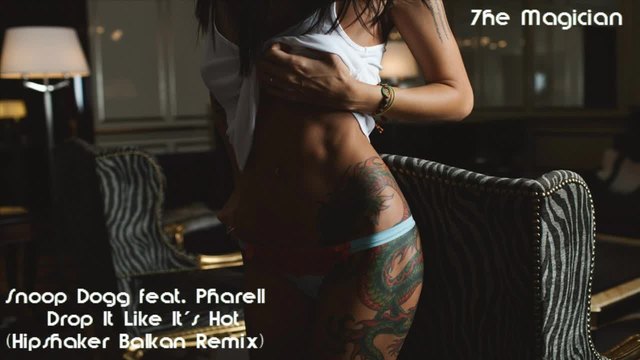 The main character, the harmless fat man Bruce, has awards from dance competitions in this box. As a teenager, Bruce was forced to give up his favorite hobby due to an injury, and from that moment on, the whole life of the hero is a static bachelor swamp. But one day, a charming new boss comes to Bruce's company, who, it turns out, loves salsa.
Trailer:
The main character will have to throw off his gray mask (well, a couple of kilos) and shine again on the dance floor in a shiny shirt in order to conquer a colleague and reanimate his own life.
Related materials
670635

16 best fantasy series

930066

Highly rated series

569854

Thriller Movies Highly Rated
Hold the beat, 2006
Production: USA
Genre: Drama
Director: Liz Friedlander
Script: Daiyan Houston (Michael Jackson: Nonerland Search)
Cast: Antonio Banderas, Jay Brown
Cinema Preemi Ru.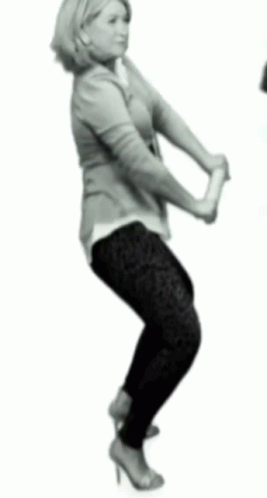 IMDb: 6.2
The first film in the collection based on true events. Pierre Dulein, a well-known professional dancer and ballroom dance instructor, comes to work at a school where his wards turn out to be hooligans who are serving their sentences after school. These teenagers have come to think that ballroom dancing is a hobby for regulars of the toilet-soaking school watch, and tough guys and girls should wear snapbacks and dance closer to the floor. Pierre Dulain will have to teach children the lesson that the ability to keep your back straight sometimes means being able to take a punch and not bend under the difficulties of life, and to feel a strict ballroom rhythm means having self-esteem.
Trailer:
Hairspray, 2007
Production: USA, UK, Canada
Genre: musical comedy, romance, drama
Director: Adam Shankman ("Rock of the Ages", 9001 9001 scriptwriter) Leslie Dixon (Overboard, Freaky Friday)
Cast: Nikki Blonsky, Amanda Bynes, John Travolta, Zac Efron, Michelle Pfeiffer, Queen Latifah, James Marsden
Rounding out the top is a crazy, charming musical retro comedy with an indecently luxurious cast.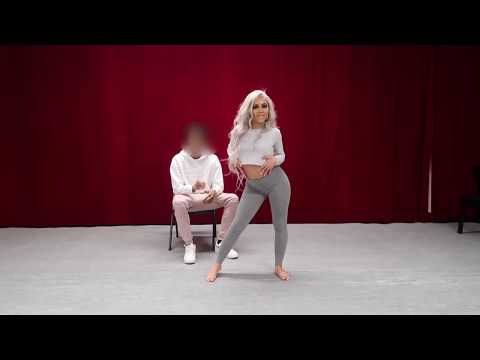 Tracey Turnblood knew what body positivity was even before it became mainstream. Cheerful plump dreams of becoming famous and getting into her favorite dance TV show. Tracy's mother (this role was played by an actor who almost became a symbol of film dancing - John Travolta) also suffers from excess weight and does not leave the house because of her complexes. But the main character is not going to play dull Rapunzel and goes to audition for her favorite TV show. Luck rewards the courage of the girl not immediately, but still Tracy notices Link Larkin (illegally handsome musical actor - Zac Efron) - a popular artist who opens the way to the TV stage for the round optimist. It's strange, but conquering Zac Efron, and the host of the program performed by James Marsden, and the audience of the show itself is not enough, and the heroine will face a confrontation with the bitchy (well, of course, you need to eat more because) the director of the channel.
Trailer:
Having looked at Tracy's adventures once, it is already impossible to believe that a donut or a Big Mac can ruin someone's life.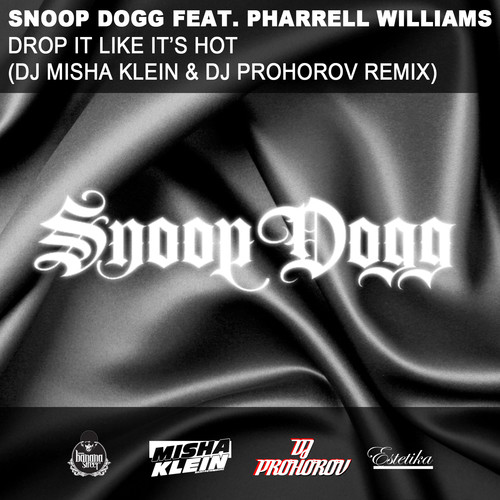 Dancing People. A pin in the knee is not a reason to quit dancing
The 2016 Olympics in Rio de Janeiro have already ended, but in addition to the joy of victories, the most shocking moments remain in my memory, when athletes get seriously injured and lose everything in an instant.
Tatyana Dryablova, our winner of the contest #before-red choreographer, shared her story about how an injury incompatible with her profession allowed her to stay in dance.
– Tanya, tell us how you came to the conclusion that dancing is your everything?
– Of course, this did not happen immediately. At first I tried to find my way in the art of music: 7 years of music school. I attended the judo section. Well, then she began to try herself in various dance directions: ballroom dancing, oriental dancing, and cheerleading. In the last one, there were "serious" successes [laughs], when I became the captain of the school cheerleading team, we were the first in the city cheerleading championship.
And at the age of 16 she came to a dance school in Perm. At that moment, a lot turned upside down, it was decided: my life - dance. And I don't just want to dance, I want to create, compose, stage, embody my ideas and thoughts on stage. Naturally, my higher education should be connected only with dance. After a year of study at the Perm State Academy of Arts and Culture, the department of choreography, having gained a lot of knowledge in the classical direction, I felt that I was drawn to modern dance. Everything turned out so well that I got to the second year of the Omsk State University of F. M. Dostoevsky, the department of choreography (pedagogy of modern dance). And a person appears who changes me dramatically: Gorobchuk Olga Alexandrovna. The teacher who revealed me, supported, believed, led me in the right direction. During my studies, I gained a huge amount of knowledge and experience in the field of modern choreography: numerous master classes from Russian and foreign teachers, participation in international festivals of modern dance.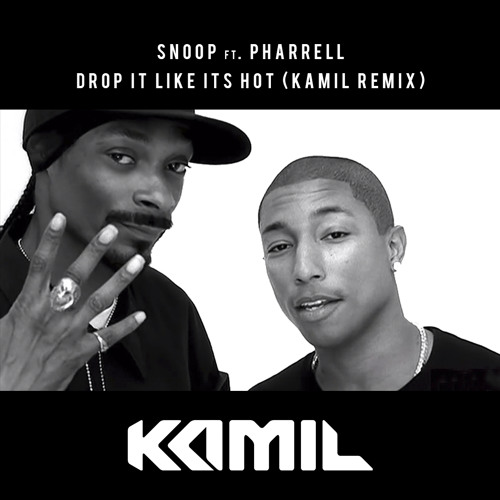 After graduating in Omsk, my husband and I moved to St. Petersburg, where I now work as a choreographer at the Iskra Art Studio, which I am extremely happy about.
– And how did you meet your husband, is the dance also "fault"?
- You could say that. We had a very cool project in Perm, called WonderHall, created by organizers from Holland (if I remember correctly). It was a grandiose thematic show with professional choreographic, vocal, circus and acrobatic numbers. Roman was an actor, and I participated as a dancer. We met at one of the rehearsals.
– So many pleasant surprises in your life!!!
– No, not everything is so smooth. There is one "surprise" that could deprive me of everything.
– If possible, please tell us about it.
– During one of the evening rehearsals, while landing after a high jump, there was a loud crunch in my knee.
I didn't understand what happened. Having involuntarily found myself on the floor, surrounded by fellow dancers, the first thing I thought about was the most terrible: I broke my knee, I can no longer dance. Filled with tears, sitting at the doctor's office, I heard: "Sprain of the right knee. Rest for two weeks. Calmed down: just stretching! Without waiting for my knee to heal, I returned to rehearsals as if nothing had happened. After some time, the knee flies out again. "Well, since this has already happened, it means stretching again", - I thought. But at some point I felt that the pain takes on a completely different character. Something is sharply pinched in my knee, and it is impossible to unbend and bend it. Now the diagnosis is different: meniscus tear. Need an operation. What kind of operation can we talk about if I have a performance in two weeks? Surprisingly, in that concert I danced as if for the last time. The pain was incredible. And, by the way, my plans were to enter the Perm Academy of Art and Culture.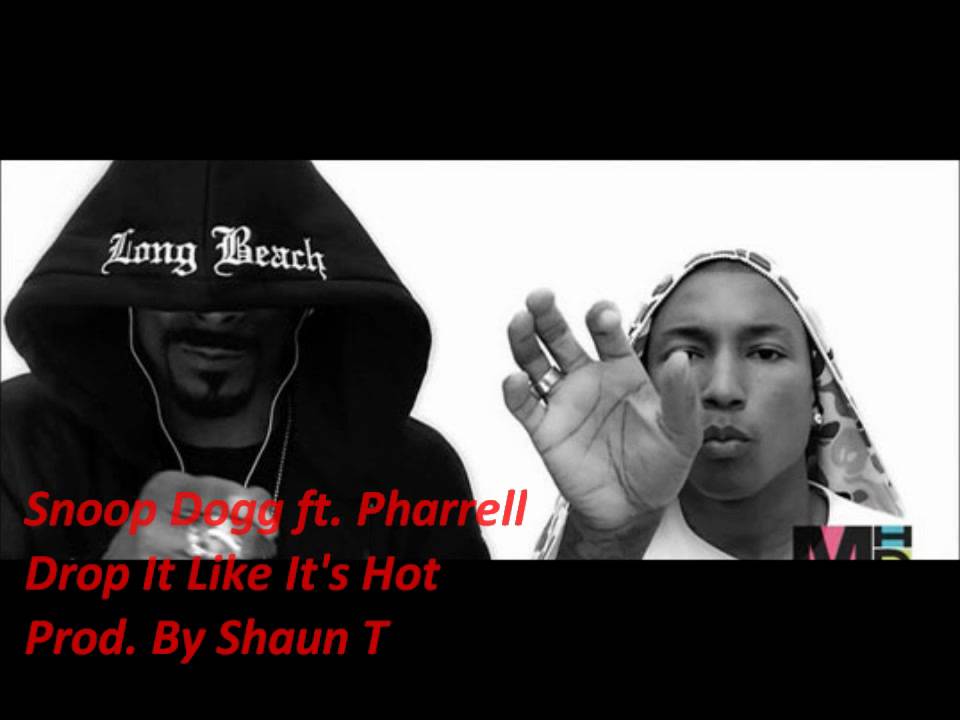 I am lying in the ward after the operation and I realize: no choreographic education, I will work (like many) at an unloved job. But fortunately, the support of one person who hammered into my head that nothing is impossible, and even after such an operation I can do it, made me truly believe in myself and my strengths for the first time. And-and-and-and ... arrived !!! But the real problems began in Omsk. My knee continued to hurt, and I got so used to it that I took it for granted. In the jazz class, the knee flies out again, but the lower leg from the thigh, as it were, is already separate from each other. Again a new diagnosis: cruciate ligament rupture. Moreover, this injury is not fresh, it is clearly several years old, the joint has worn off by several millimeters. We need urgent surgery!!! I am shocked. Classmates together with our teacher, Olga Alexandrovna, helped raise funds for the operation (it turned out to be expensive). For which I am extremely grateful to all of them! Rehabilitation after such surgery takes six months, or even more.
But even the thought was not to quit school. This case only added strength. The operation took place at the end of June, and on September 2, I was already in the "dog" position and worked out with everyone on an equal footing. The whole summer was spent pumping and restoring the muscle, as it atrophied after a month of wearing a special brace (a removable device made of special materials and hard inserts that serves to fix it in case of damage to the ligamentous joint). The attending physician said that after such an injury, rarely does anyone return to their professional business. But that certainly doesn't apply to me! I have been dancing with a "pin" in my knee for three years now. And in general, it hurts only when you think about it. Aliya Mustafina (Russian gymnast, two-time Olympic champion) became an example for me. She has a similar injury. After this, it is psychologically difficult to cope with fear: what if I now land again incorrectly. But all fears are formed in our head, and we are able to fight them!
From talking with Tatyana, I realized that she is so demanding of herself that she is almost always dissatisfied with her productions and works.