How to dress for a night out dancing
What To Wear To Clubs & Why: The Definitive Nightlife Fashion Guide For Men And Women
Have you ever waited in line at a popular club for hours, only to be haggled at the door with ridiculous cover charges? Or perhaps you've seen other guests skip the long line as they were ushered ahead of you through the velvet ropes?
The culprit here may be what you wear!
Well, have no fear. This will be your definitive guide to nightlife fashion, with everything you need to know about what I like to call, "The Universal Nightclub Dress Code."
Best of all, this information is firsthand knowledge from a Nightlife expert and club promoter who he worked with top clubs for over a decade. Not some random blogger or fashionista hired by a fashion website who has no clue about the inner workings of the nightlife industry!
Speaking from experience, the first thing you should understand about nightlife fashion is that your clubbing outfit should match your expectations of the venue.
 Most popular clubs have a reputation for attracting great-looking crowds. But that's a result of being selective about the guests they allow to enter – primarily in regards to style.
And although most venues don't explain it in detail, there is always a preferred "Dress Code." So, in this article, we will cover all of the preferred styles for nightclub attire that will help you get into the best clubs easier, turn a few heads, and maybe even get you a few free drinks!
The rules do tend to vary slightly for men and women – yes, there are gender biases in nightlife. So, we'll cover recommendations for each gender, kicking things off with the gents, since we tend to struggle a bit more than our counterparts in this arena.
 
What Men Should Wear To A Club
Generally, when it comes to club attire, guys should always wear business casual at the very minimum. A button-down or v-neck shirt with fitted jeans and shoes works well for all occasions. The addition of a blazer is ideal, goes with almost any clubbing outfit, and gives the impression that you have a little money in your pocket, which nightlife venues unanimously love.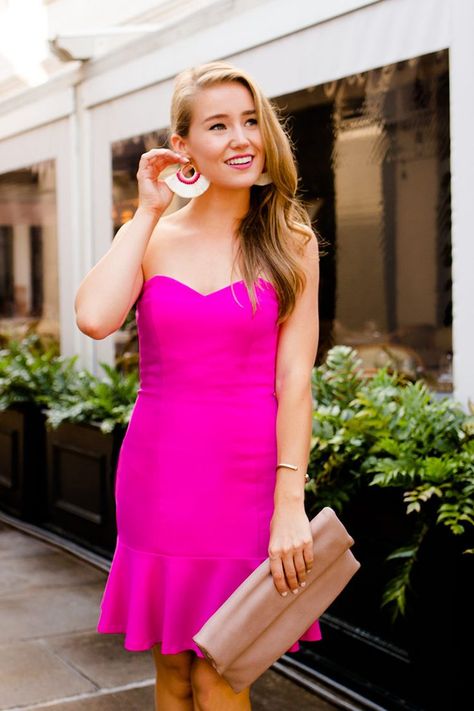 Do not don athletic apparel or construction boots. Those are items that break most nightlife dress codes, and will likely get you turned away at the door. Unless you intend to buy bottle service, which trumps all dress codes.
Here are some examples of the best fashion options for men to meet nightclub dress code standards:
Business/Formal Wear
"The Best Option For Men For Nightlife Fashion."
Business formal wear is hands down the best nightlife fashion option for men. Culturally, a 2 or 3-piece business suit with dress shoes continues to signify maturity and prosperity.
No other option on this list commands more respect or is as widely accepted among nightclub dress codes.
Since most clubs welcome the image of businessmen among their crowds, your options are endless. Even the most judgmental doormen give extra consideration to a group of well-dressed men in suits, and will often usher you in past other guys on the line who chose to wear running sneakers.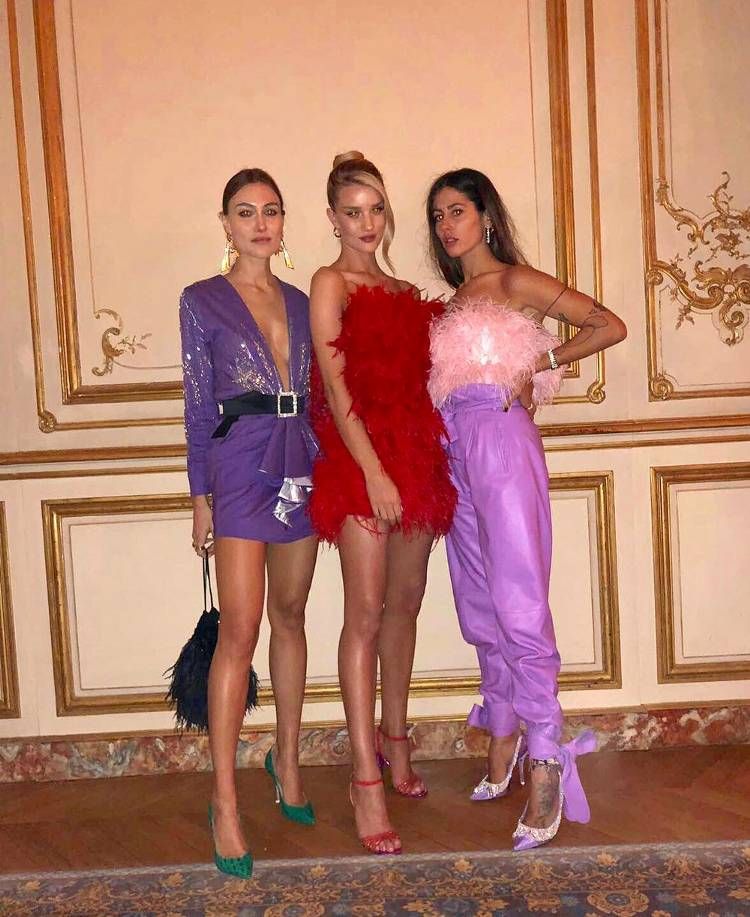 Business formal wear positions you to get a little VIP treatment, like reduced or free entry without having to buy a bottle!
However, this style can be a double-edged sword. A suit with shoes isn't the most comfortable club attire for a long night of dancing. Also, some opportunistic doormen may expect you to pop bottles since you are dressed like you have money to spend.
Nevertheless, whenever I go out for a night of upscale club hopping, I always lean towards wearing a 2-piece suit as my go-to clubbing outfit. Oh, and ladies love guys in suits – trust me.
Business Casual or Smart Casual
"Great Fashion For Any Occasion."
Business casual wear is "business on the top, and a party on the bottom," and the perfect balance between comfortable and classy. This is the go-to style that should dominate your wardrobe for both fashion and flexibility that is appropriate for almost any occasion in the nightlife from clubbing, to dating, and social events.
Dress codes often refer to the business casual style as "smart casual," and their similarities make the terms fairly synonymous.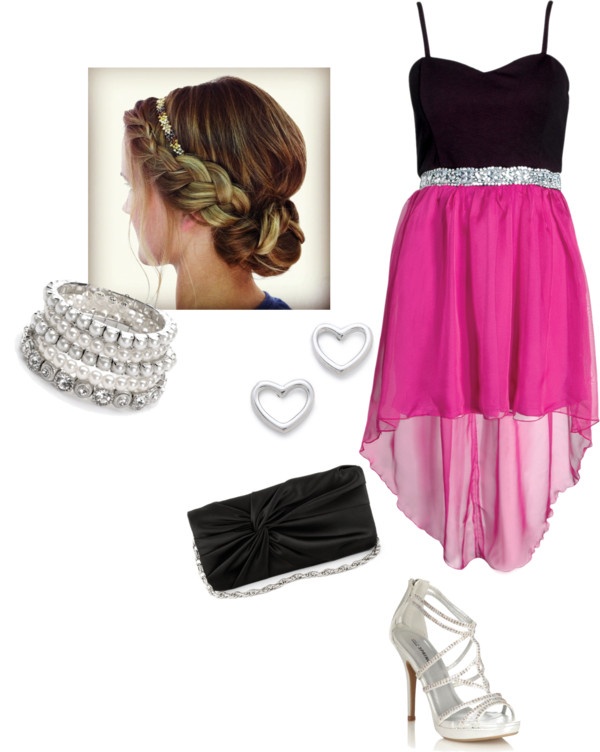 Business casual wear works for both upscale and low brow venues, and is universally accepted by most clubs or lounges – so you will rarely seem out of place in it. I have yet to see a doorman give someone in business casual wear a hard time unless it was ill-fitting or not well put together.
To pull this style off flawlessly, you will need a strong sense of coordination. Throwing a blazer over a button-down and slacks can be a game-changer, but it still needs to match well with the rest of your clubbing outfit – so don't kill the vibe with basketball sneakers, even if they are fresh Jordans or Uptowns.
Color coordination is a big factor that takes the business casual style up a notch. So, I highly recommend colorful blazers to make your club outfits "pop." There are plenty of colors that you can't go wrong with:
Reds
Blues
Pinks
Any pastel colors
You can't tell me anything when I match up a pastel pink with a white v-neck, skinny blue jeans with subtle rips, and some fresh oxfords.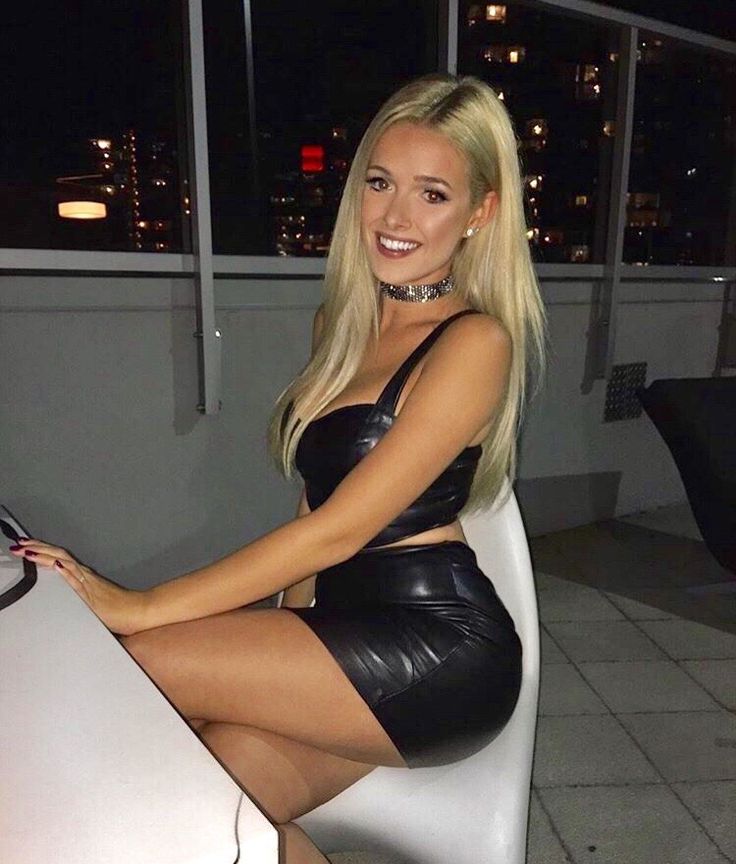 That simple smart casual combo knocks most other guys in the club out of the box – and ladies love colorful ensembles!
Although you won't stand out as you would with a 2-piece suit, when you are looking for a night out but not sure exactly the type of venues you may go to, then business casual is the most flexible option. Now, if you are attending a rave, that may be a different story.
Urban Fashion
"A Good Choice In The Right Places."
Urban fashion is best when it is fresh, clean, and trendy. This is a style that only some guys have the innate skill and fashion sense to pull off without looking like they are High School students. It is also highly dependent upon the latest streetwear fashion trends.
I recommend the urban fashion style for clubs that cater to younger audiences and hip-hop crowds. These clubs tend to be a bit more casual, open to current street styles, and don't have strict dress codes that adhere to mainstream fashion like most popular, upscale clubs will have.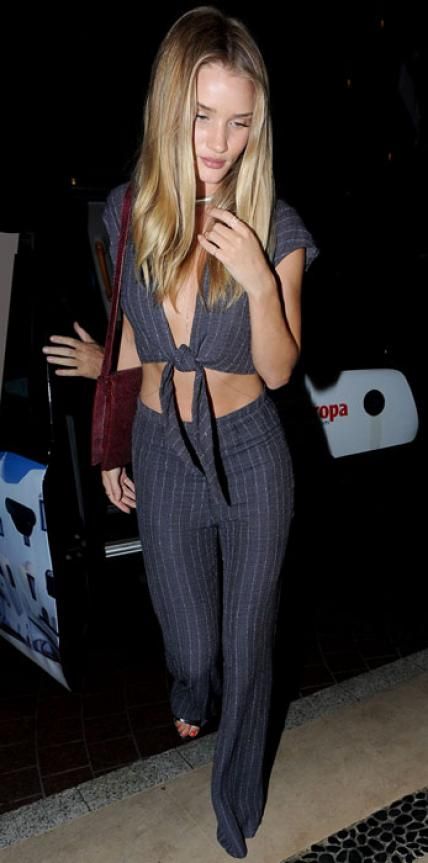 Just keep in mind that the urban fashion style is often subject to superficial judgment, and stereotypes, and carries negative connotations for many people – including clubs.
And don't expect most doormen to know the latest urban fashion trends or what a pair of Yeezy sneakers are to give you the respect or adoration that you feel they are due. They are more likely to instead charge you a higher cover or require a $1k minimum for bottle service to enter.
The fact is, most popular clubs don't even permit athletic sneakers – unless they are on the feet of bottle clients. So, if you want to wear urban fashion to the hottest club in town, be sure to check out the nightclub's dress code and crowd there first, then adjust your style appropriately.
5 Important Fashion Tips For Guys
Let's sum up what we learned here in 5 tips:
Wearing a blazer can make your casual outfit pop. While many colors are great, dark blues or blacks are best for functionality to avoid stains.
A button-down shirt, v-neck, or crew cut long or short sleeve shirt works for any occasion.
A nice pair of fitted jeans or slacks always looks great. A few rips are ok but don't overdo it.
Fashion boots or shoes are great choices for footwear.
You can never go wrong with a business suit and oxfords.
What Women Should Wear To A Club
Very often, you may find that nightclub dress codes are more flexible for ladies than for men. Nevertheless, ladies should always dress in business casual or cocktail attire to meet any nightlife dress code requirements.
Recommended nightlife attire for women would include a fitted shirt or blouse and slacks or fitted jeans matched with a pair of heels or flat shoes. A form-fitting dress with heels is ideal for a sexy and fashionable look and will increase your odds of skipping lines and being treated to free libations! 
Unlike gentlemen, ladies can often get away with high urban fashion styles, casual wear, and sometimes even athletic wear if the result is a clubbing outfit that looks amazing and fashion-forward.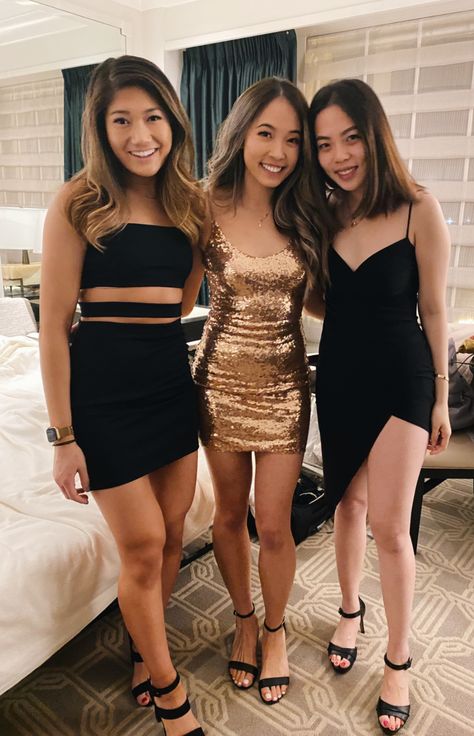 A pair of sweats and heels may go over well if you pull them off correctly.
Nevertheless, I still do not recommend athletic wear since that style is highly subjective and depends greatly on the bouncer's preference, the venue, locale, and the night.
Here are some examples of the best options for ladies to meet nightclub dress code standards:
Cocktail Attire
"Knocks 'em Dead Every Time"
Model: Stephanie S
Cocktail attire is hands down the best option for ladies in the nightlife. This style will get you into the doors of just about every nightclub with ease.
For cocktail attire, simple and classy is always best. You can never go wrong with a black fitted dress with heels. If you are looking for a night full of dancing, then you might want to wear a loose flowing dress with a skirt and your choice of more flamboyant colors.
Cocktail attire is the one style that every club encourages, will often get you escorted in for free, and sometimes earn you free drinks all night.
This is one of the ways you can use your looks to work the system – and why not? Work the system in your favor!
While it is not the most comfortable of nightlife fashions, wearing high heels all night is the cost of turning heads and likely being the recipient of the VIP treatment from clubs and guys alike.
Business Casual Wear
"Grown and Sexy Never Goes Out of Fashion."
Photo by Alessio Cesario
You can never go wrong with business casual. While this style often involves high-end brand names, it does not necessitate it.
For business casual, it's all about looking amazing without trying too hard. You want to look conservative, with a hint of sexy. Ladies can pull off this style with a fashionable overcoat with a nice sweater, form-fitting blue jeans, and shoes with heels. Natural, muted earth tones are a nice touch.
This is the style that fashion connoisseurs or mature men will notice and attract. If you are heading to the right upscale club or lounge, then you won't need a big designer Gucci or Balenciaga logo on your bag for the doorman/doorwoman to know exactly what you are wearing.
Those are the places that will make sure that you are treated well.
Business casual is perfect when your objective is not to turn just anyone's heads – only those with great taste and fashion sense to appreciate it. And, at least in my not humble opinion, grown and sexy will never be out of fashion.
Urban Fashion
"Playful and Eye-Catching"
While urban fashion doesn't often work out for men's fashion in the nightlife, it is more widely accepted for women's fashion. This style is best for ladies who have great fashion sense, the versatility to make a casual outfit look classy, and stay on top of the evergreen or latest streetwear trends.
Generally, the urban fashion style works best at hip-hop clubs, dance clubs, raves, and any trendy clubs that cater to a young local crowd. These clubs may also embrace streetwear, which is a segment of urban fashion that changes quickly according to the latest trends, such as those inspired by influencers and celebrities.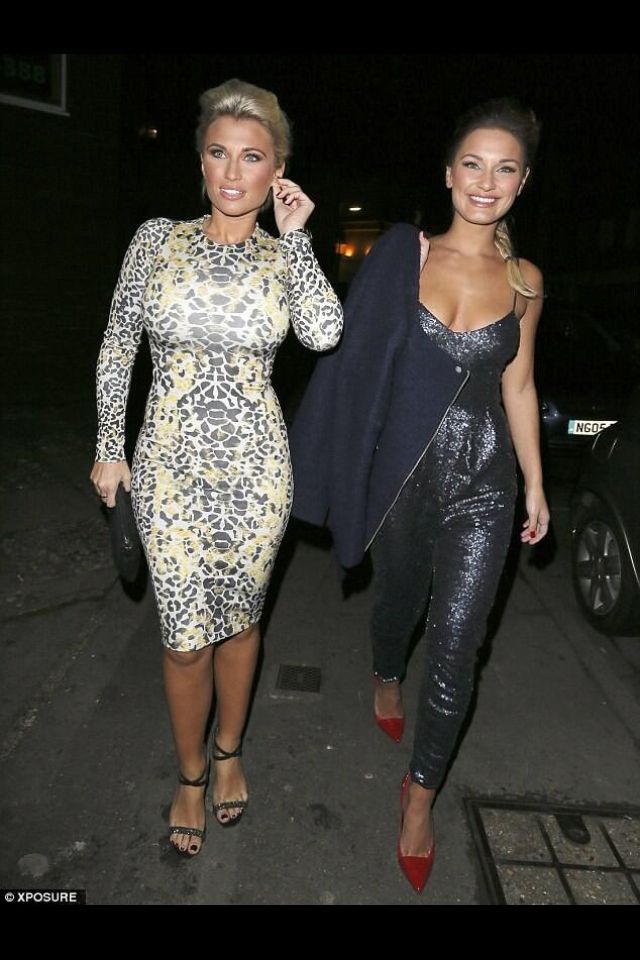 For the urban fashion style, ladies can blend different street styles, as long as it has a little sex appeal added. Think of a Wu-Tang t-shirt tucked into jeans or shorts and your favorite Dr. Martens on. It is pure chaotic elegance that adds character to a party and is often embraced by the doorman at casual clubs.
Although urban wear is not recommended for upscale clubs, some may accept it if you pull it off exceptionally well – and you may even land the VIP treatment if the club embraces creativity.
Of all the recommendations here for ladies, this is the most fun style, and the best if you want to stay in your comfort zone while turning a few heads. Even when I host Ladies Night VIP sections, I love to have a couple of ladies who know how to kill it with urban fashion effortlessly. It can stand out in a great way.
5 Important Fashion Tips For Ladies
Let's sum up what we learned for this section in 5 tips:
Dresses are ideal. A little leg goes a long way. (Enjoy the advantage, this doesn't work so well for guys.)
A blouse with a fashionable jacket can keep you in your comfort zone. But keep your eyes on your coat!
Tight-fitting jeans or slacks work great with any outfit.
High heels look great and get you in clubs.
You have a lot of flexibility to be creative, just make sure the look is awesome on you.
Since fashion is subjective, these style examples are just to offer some perspective on the looks you are going for.
Practical Fashion Tips For All
It's not always all about what the club wants. So, here are some tips that focus on your personal comfort.
Business Casual wear is comfortable and will get you into most clubs.
Cocktail Attire can be coupled with comfortable shoes. They don't always have to be high heels.
Be "Sexy But Classy." You don't need to expose a lot to look amazing.
If you follow this guide, then you are bound to see a big difference in your experience at every club.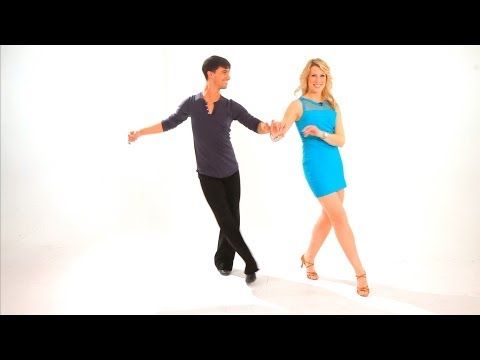 Just keep in mind that popular clubs often favor people who look like "models." Which is typically the Westernized image of beauty that idealizes fair skin and slender physiques.
This is a perception that I've challenged throughout my nightlife career, and why I always aim to keep my guests diversified. Just look anywhere on the promotional side of this website, and you will see proof of that.
So, take an extra 15 minutes to throw on that blazer and shoes or dress and heels. It's a small investment of time and effort towards the success of your night out! My motto is, "It is ALWAYS better to be overdressed than underdressed."
To get the full picture of the best choices for clubbing outfits, read my article, "What Not Wear To Clubs and Why" next. There I will explain more about nightlife fashion and insider secrets than any other website can offer since they never worked in the business!
If you are looking for a club promoter in NYC, or just want to connect, find me on Instagram @nezalpha and my brand @alwaysthevip.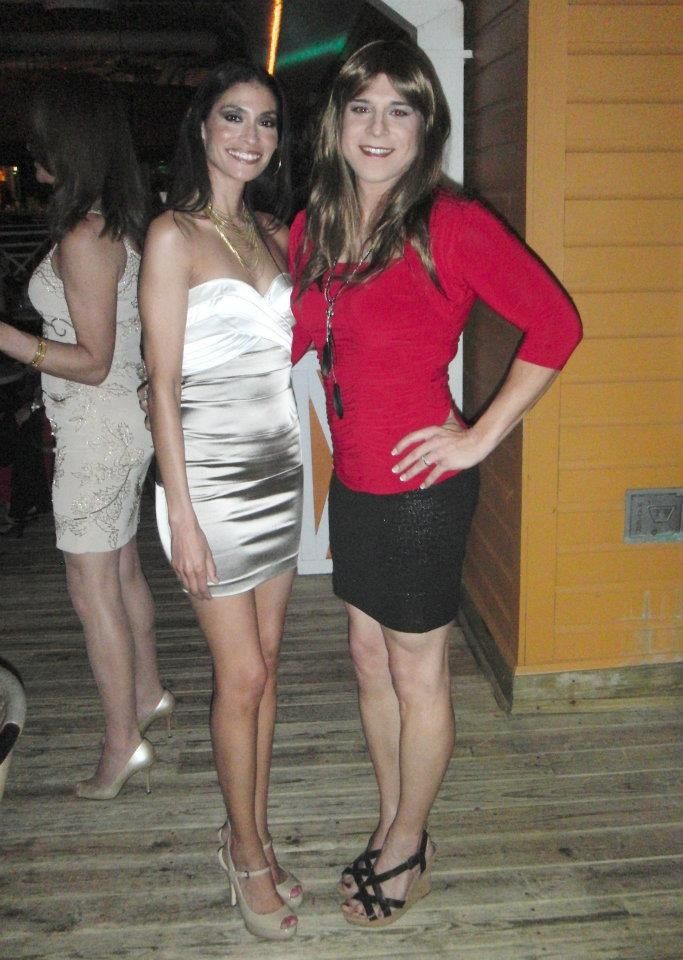 And this website will always be your best resource for the latest nightlife trends and best parties to go to.
Cheers to your great night out!
13 Club Outfits to Replicate If You Want to Look Chic
Photo:
@iziangus; @nitsanraiter; @indyabrown; @emmaleger; @emnitta
Don't judge me for what I'm about to tell you, but I am not the going-out type. I love the idea of getting all gussied up (I have an arsenal of special-occasion dresses, after all), but when it comes to being in a nightclub, it's not it for me. In part, that's because I'm picky as hell—the crowd, the clothes, and the cocktails need to be on point in order to get me to crawl out of my apartment. But with summer in swing and Beyoncé's Renisannce bumping in the back of my brain nonstop, one could say that I've embraced the idea of taking a short spin on the dance floor again. 
And if you clicked into this story, I'm guessing that you, too, feel called to a night out, which is justifiable considering how challenging the past few years have been.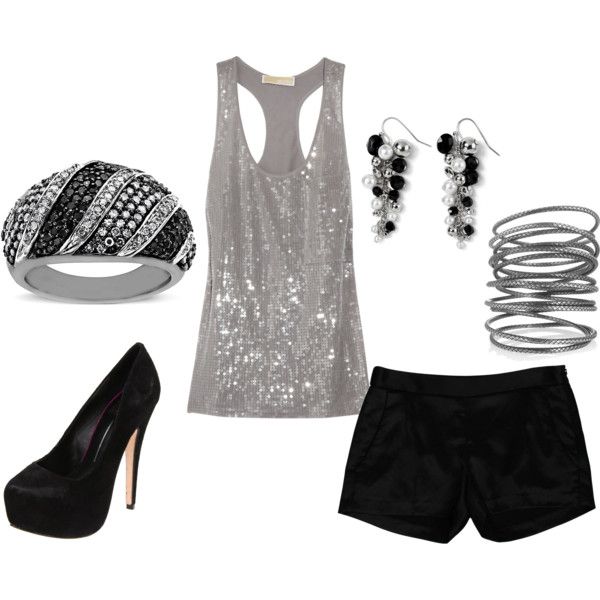 We all deserve a night to let our hair down, slip into some fun platform shoes, and bounce to the beat. But if you're anything like me, you don't play when it comes to planning a night out, especially when deciding what to wear to the club. No one wants to look like a carbon copy of every other person in the venue, so having a few outfits you can turn to that are chic but club friendly is a must.
Luckily for us, there are loads of looks from the fashion set that prove once and for all that dance moves aren't the only things that can be served on the floor. Ahead, you'll find 13 club outfit ideas along with key pieces to shop for your 'fit. 
Black Bodysuit + Jeans + Neon Heels + Sparkly Bag
Photo:
@ninasandbech
When it comes to dressing up for a night of dancing, sometimes turning to a simple outfit formula (e.g., a bodysuit and jeans) is the way to go.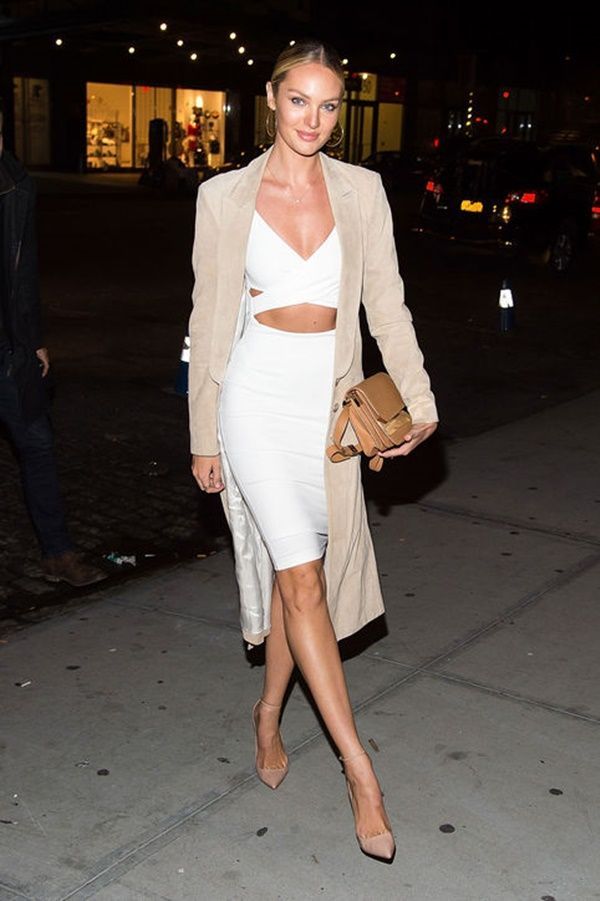 But if you want to stand out on the dance floor, pay attention to details. Opt for a bodysuit or jeans with unique details and standout sparkly or neon accessories for an effortless going-out look. 
Shop the key pieces:
Rimless Sunglasses + Corset Top + Matching Pants + Clutch
Photo:
@indyabrown
Corsets have become the cool-girl staple for a reason, as they work for every occasion—the club included. For your night out, I recommend opting for a corset with matching pants, a clutch and heels in contrasting hues, and a pair of rimless sunglasses to embrace the "in the club" energy.
Shop the key pieces:
Skirt Set + Statement Heels
Photo:
@dananozime
Let's be honest.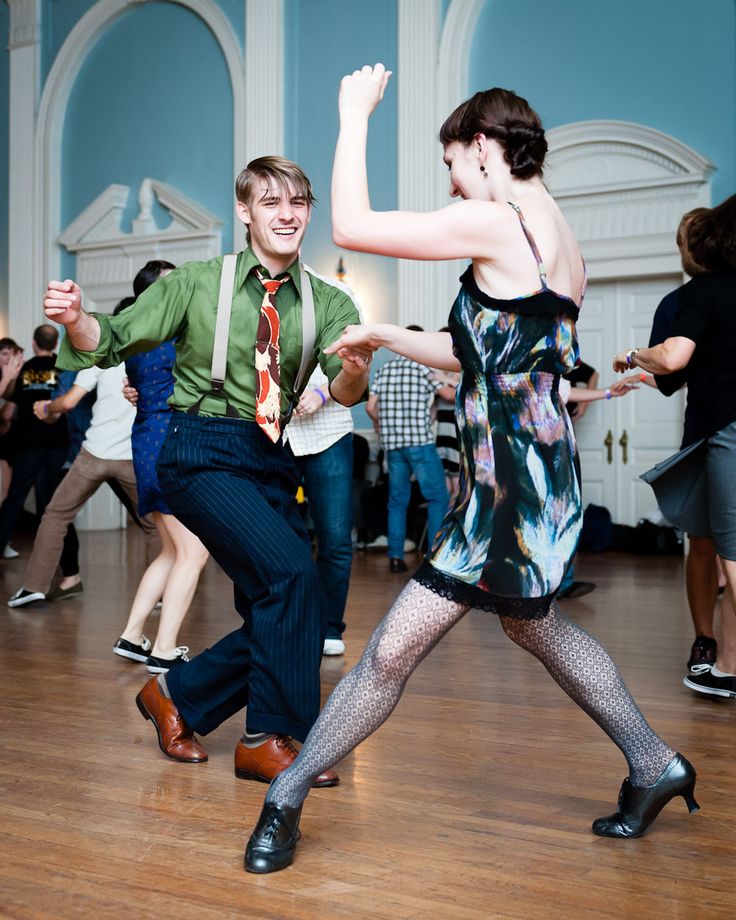 It gets hot on the dance floor, so the idea of wearing pants can seem cool until it's not. If you want to keep your outfit simple but don't want to sweat, then I recommend wearing a cute skirt set and a fun pair of heels. You'll be cool (in every definition of the word). 
Shop the key pieces:
Sparkly Minidress + Sandals + Sparkly Handbag
Photo:
@emilisindlev
Ready to step out? Well, then embracing a little sparkly ensemble is the move. Opt for a simple minidress paired with sandals and a matching handbag to avoid being overdressed. It's the perfect pinch of shine for the evening. 
Shop the key pieces:
Halter Top + Miniskirt + Cowboy Boots
Photo:
@georgia_3.
0
Anyone who has spent the night out dancing knows there's always a point in the night where your feet have had it. If you're trying not to reach that moment, you'll want to replicate the look above. Pairing comfortable cowboy boots with a miniskirt and halter top is a way to ensure you can do the Hokey Pokey all night, sans blisters. 
Shop the key pieces:
Denim Jacket + Tube Top + Jeans + Tinted Sunglasses + Sneakers
Photo:
@anaasaber
Who said you couldn't be comfortable in the club? The key is to tap into '90s nostalgia by opting for an R&B singer–inspired look—e.g., logo-adorned denim styled with a tube top, sneakers, and tinted sunglasses.
Find me in the club chillin' on the couch in this cozy 'fit. 
Shop the key pieces:
Minidress + Clutch + Platform Heels
Photo:
@emmaleger
If you're not the sneaker type of gal, I get it. Luckily, there are ways to dress up and still be comfortable all evening—enter platform heels. Pair them with a minidress and clutch and you've got a comfy yet cute outfit worthy of taking out for a spin. 
Shop the key pieces:
Sparkly Bra Top + Low-Rise Skirt + Hoops
Photo:
@emnitta
Something about going out while traveling—dancing by the sea in Greece, bar hopping in Barcelona, grabbing drinks at a burlesque club in Paris—hits different.
The occasion requires something extra, and the look above is perfect if you're willing to show a little skin. A sparkly bra top paired with a low-rise skirt and hoop earrings is a bold look sure to cement the evening as special. 
Shop the key pieces:
AFRM
Devon Maxi Skirt
$78
The hemline and ruching on this skirt give it the illusion of being low-rise.
Statement Top + Metallic Pants + Metallic Sandals
Photo:
@nitsanraiter
Craving that shine but need a bit more coverage? Then the look above is all you.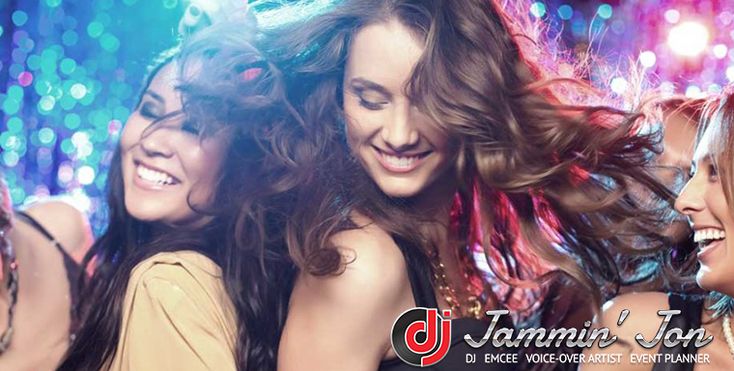 You don't have to bare it all to sparkle on the dance floor. Simply pair a bold statement top (which can be cropped if you want) with metallic pants and heels. 
Shop the key pieces:
Printed Dress + Platform Sandals + Clutch
Photo:
@gracejoshua13
If you don't want to look too disco inspired, another way to channel Studio 54 vibes without getting too kitschy lies in the look above. Pair a printed dress with platform heels and a brightly hued clutch for a groovy getup. 
Shop the key pieces:
Corset + Matching Miniskirt + Boots + Shoulder Bag
Photo:
@iziangus
Yes, I realize this is, indeed, the second outfit idea that includes a corset—can you blame me? This beloved piece is an essential part of any going-out arsenal and possibly the best top you can buy for a night out.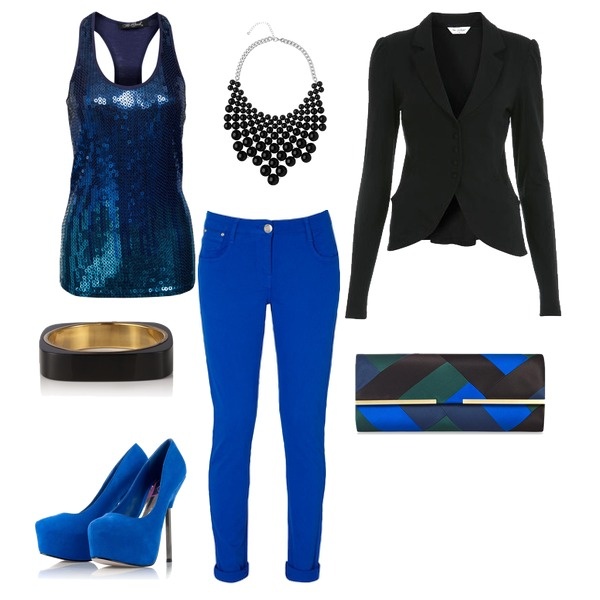 But if you want to make this piece even better (yes, you read that right), pair it with a matching miniskirt, a chain-strap shoulder bag, and knee-high boots. You'll be embodying bad-girl energy through and through. 
Shop the key pieces:
Crystal Earrings + Feather Dress + Red Lipstick
Photo:
@handinfire; Pictured: Santa Brands Black Feathers Dress ($1345)
Consider this your last call to embrace the idea of going all out for your next night out. Why not make the most of the evening by wearing a  feather-adorned dress? It's your world, darling. I recommend keeping the rest of the look classic by adding crystal earrings, simple heels, and red lipstick.
Shop the key pieces:
Black Minidress + Sequinned Bag + Platform Heels
Photo:
@laurennicolefk
When in doubt, the outfit that will never fail you is a little black dress—it's basically the universal club uniform. Of course, if the idea of unilaterally falling into the cliché club look makes you cringe, I'll let you in on a little secret. It's all about investing in a few standout pieces you love. Don't be afraid to dole out a few extra dollars for a high-quality black dress, fun platforms, and a sequin bag because, in the end, that's what will make you stand out on the dance floor. The key to looking chic in the club is finding great pieces that make you want to celebrate.
How to dress for a party - gallerist, artist, model and designer advise
Dancing at a summer party until dawn is a special mass for a Petersburger that even the most nasty weather cannot interrupt. However, when the hands are constantly holding the bag, the legs ache from the heels, and the dress has to be adjusted with every rhythmic movement, the party becomes a real challenge, which only seasoned party makers can win. They told us how in such Stay in style and relax at the same time.
Renata Shulga, REKA WEAR designer, PR specialist
You can and should dance all night long in a dress! And the shorter, the better! Girls in St. Petersburg have begun to dress very strange lately, although it may seem so in contrast to Bali, where I lived for a couple of years. Under such weather conditions, in nylon tights under trousers, you don't particularly "dance".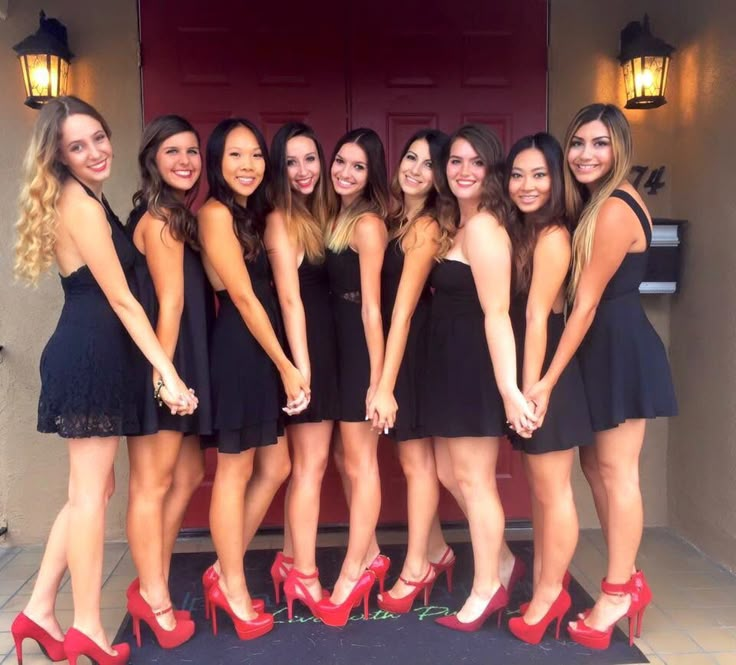 So I remember the movie "Dirty Dancing" and advise everyone to wear a white shirt and high-waisted jeans - appropriate, conservative and very comfortable.
The issue with shoes is the most important: no one has canceled walks around St. Petersburg until the morning! So I opt for tall black leather martins that look good with my collection of rock and roll biker jackets. No sneakers with dresses! You can feel relaxed in any clothes and shoes, if they are neat. And if you are going to move your body, do not take a bag with you - dancing around it is not comme il faut.
Natalya Nagovitsyna, nightlife diva, music journalist
Before going out into the world (in this case, into the dark), I need an hour of time to get ready, including a shower, a cup of coffee, make-up and choosing an outfit. A special ritual is to wind up a branded party hairstyle, by which I am immediately identified above the crowd on the dance floor and remembered by visiting guest performers. Now the bun on the top of my head has become mainstream, but I have been walking with it for ten years already - my curly tresses live their own frivolous life, and during dances I don't want to spend time constantly putting them in the right direction.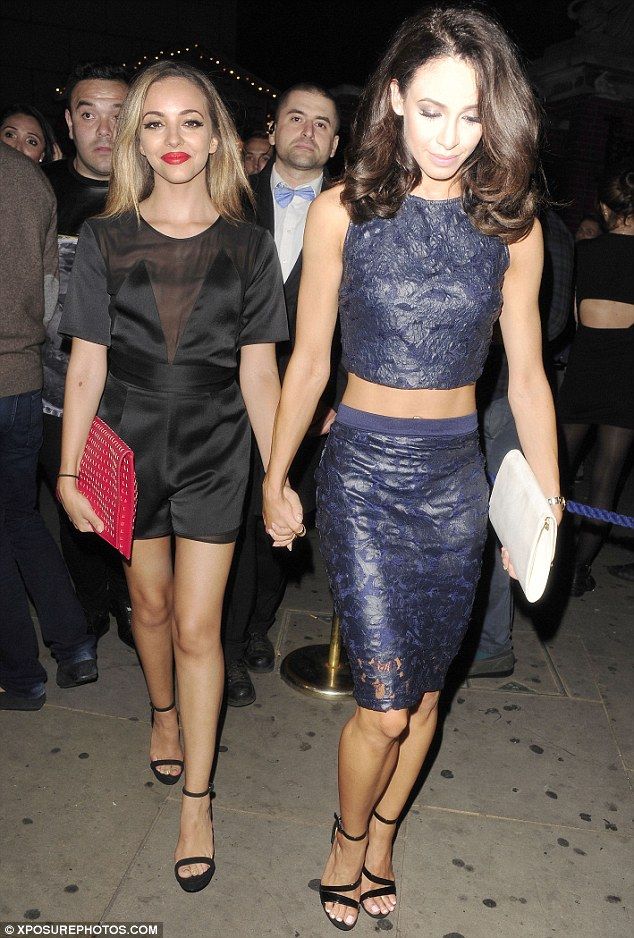 An experienced party-goer can always be identified by a waist bag - you can't think of a better option. Now I'm racing with a shiny emerald I Make Bags, which Ksenia Lapshova gave me in front of the recently held Boiler Room in St. Petersburg. I always have hygienic lipstick and a mirror with blush with me: during the night I have to kiss a lot of greetings on my right cheek, so by the middle of the night there is no asymmetrical blush on it. And I always take matting wipes for the face, so that after intense dancing I can put my skin in order.
Now with a shudder I remember how I used to dance for eight hours on my heels to jungle, shranz or garage. By the age of thirty, such a feat seems meaningless. Therefore, I come to dance in sneakers, especially since I spend most of the time in the courtyards of Konyushennaya Square, and in uncomfortable shoes on the way to the next club on the local broken asphalt, you can simply fall face down in a puddle or bloody your knees.
My standard look is jeans or trousers and a black or white T-shirt with merch that my promoter friends give me. I don't need to draw attention with clothes - I already do it with my dashing dances in the front row in front of the DJ. And if you want to stand out, then a fishnet top worn over a bare chest, skinny leather trousers and intricate prints on any part of the clothes to help - it all still works.
Liza Savina, gallery owner, art manager
I prefer going to events related to art: first of all, there is something to talk about, gossip about, and solve some business issues. There were one and a half times in my life when I purposefully prepared for them, and all these one and a half times I did not look very good. Due to the conditional bohemian nature of my occupation, I always dress in such a way that I can go to a feast, and to the world, and to good people. I take the bag in accordance with the clothes and what I am going to put in it - large or very large.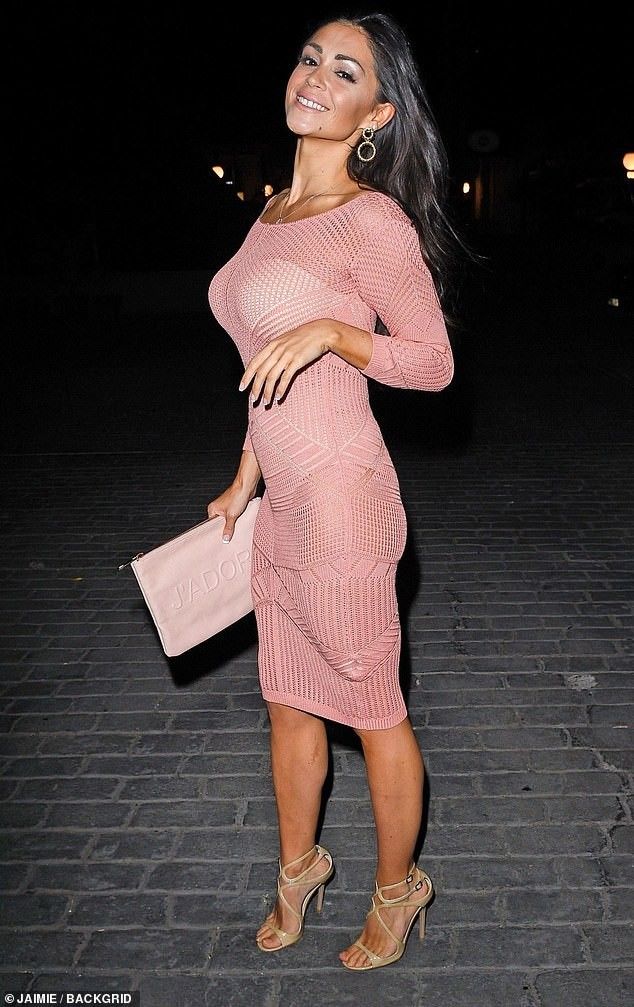 Although recently I got myself a small clutch, because at the party the necessary things are a card, phone, cigarettes and lipstick. I wear heels as a last resort: after two hours of walking, standing and racing, even the most comfortable shoes turn into a Spanish boot. And from clothes I prefer overalls, my favorite is Isabel Marant.
Zhenya Melikhan, graphic designer
I love the evening format of parties: I danced until one in the morning and went home with a sense of accomplishment so as not to oversleep the next day. I can gather for such events for 30 minutes or several hours (if it is a costume party). I think the ideal option is a bag on the belt, where the phone, wallet and all sorts of women's little things are placed. I always take a backpack to music festivals - the weather in St. Petersburg is changeable, and you never know what will come in handy during the day: sunglasses, a raincoat or a fan. Of shoes, I prefer sneakers - I'm sure that I will come off to the maximum in them, but if I happen to wear heels, then nothing prevents me from throwing them off and dancing barefoot.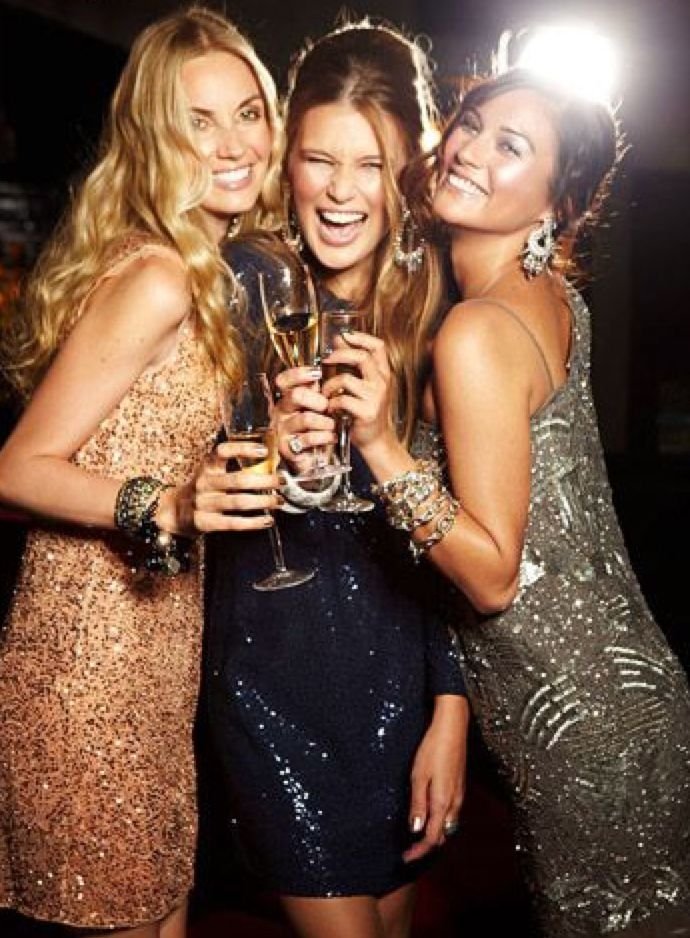 I choose a simple look for them from a top and shorts, and if it's cool, then a light mantle or kimono.
Natalia Pivko, artist
I like to dress up, I even go to the bakery in the "concert". And I always take a bag with me - beautiful, funny or theatrical, which can fit spare sneakers. When I put on heels, I look like a clown on stilts, so I prefer shoes with low heels. And in order to attract attention and not feel discomfort, I advise a sports suit. Comfort, warmth and common sense are the biggest enemies of smartness!
Elena Romanova, actress
In St. Petersburg, the dress code is completely "hammered". And I am one of those people who can come to a social event in sneakers. But I try not to overdo it: I definitely won't fall into a tracksuit and ripped jeans for a friend's wedding - I'll put on a tuxedo or a dress with sneakers (I adore the one who introduced them into fashion!). I live outside the city, and it often happens that, having left the house in the morning, I cannot guess where I will end up in the evening.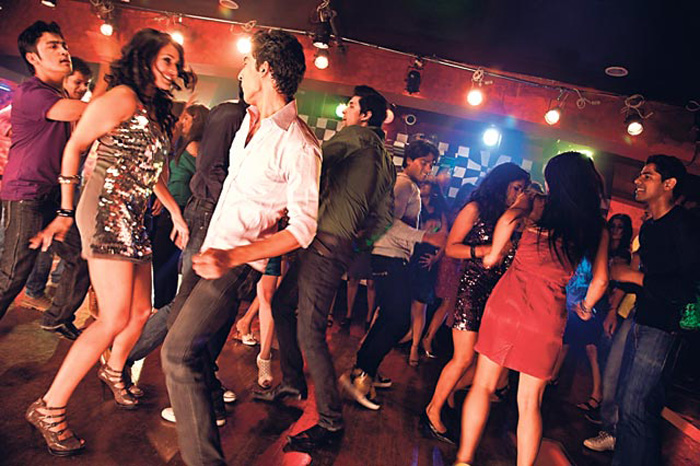 In this regard, my personal life hack - I carry everything with me! I always have a cosmetic bag in my car to touch up my makeup, stilettos, small bags in several colors and a couple of options for evening tops. Most of the space in the trunk is occupied by shoes: sneakers, shoes and smart flats. Wardrobe, not a car!
Ksenia Vdovina, art consultant
Any event is a holiday where you need to look perfect, the whole preparation takes me about two hours. A favorite in the wardrobe is black, I always feel comfortable in it, no matter if it's a dress or jeans. I choose shoes for clothes depending on the nature of the event: if I go to a party, I always wear high-heeled shoes, and if I go to an open-air festival, then sneakers or sneakers. Paired with small cross-body bags, because the hands should remain free for dancing, hugs and a glass of wine. She must be beautiful, complement the image and keep red lipstick in order to correct her makeup at any time.
Evgenia Serousova, art critic, curator of the Russian Museum
All my preparation for the party comes down to the fact that after the thousandth opening day I run home, and I have a couple of minutes to throw off my second skin and put on another.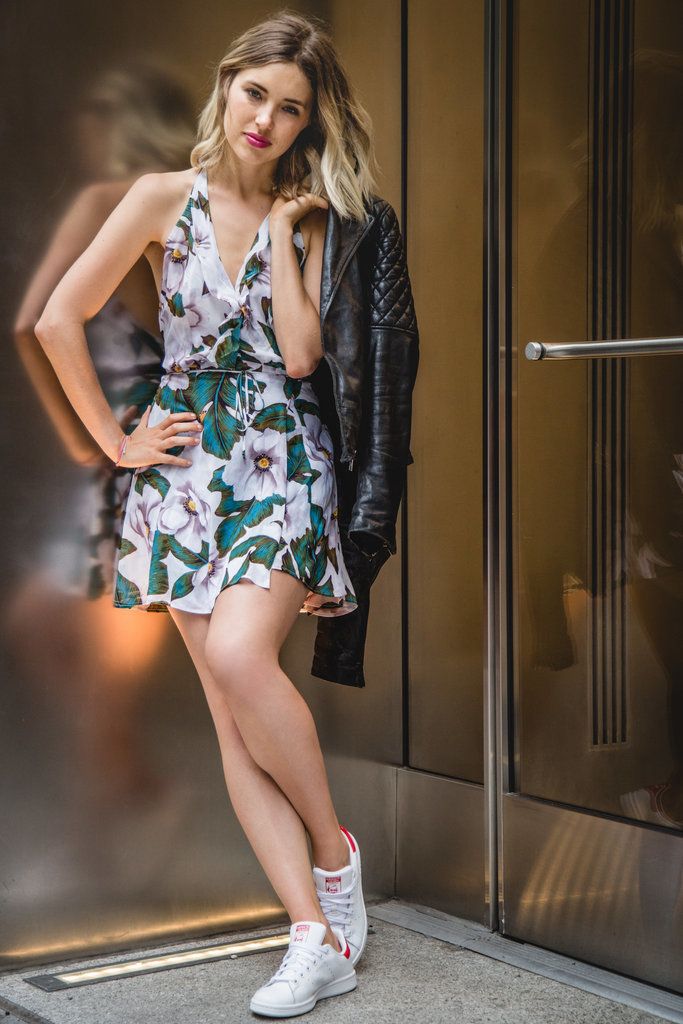 I always take a clutch book with me, which was originally a stylish package for t-shirts of the Tee Library concept brand. When I saw the signature "Thinking Literature" on the cover, I immediately realized that the thing was mine, and after that I found a few more pluses. Firstly, the book will not be torn out of your hands during a lonely walk at midnight, and secondly, such a clutch is a real magnet for people who do not know how to start a conversation.
I like shoes at low speed - today there is such a huge choice of shoes that shoes come in handy only on special occasions. Balenciaga sneakers with a tapered toe are a sure bet, featuring a breathable membrane vamp, grained leather side panels and suede heel counter. It is comfortable, beautiful and suitable for any, even the most elegant, clothes.
Hats help me diversify my look. I have a huge number of them, and I am glad that the trend of rising interest in headwear has overwhelmed many Petersburgers. Well, in order to feel gorgeous at parties, you need to fill up from the inside (and it's not about the amount of sparkling wine you drink).
Follow our news on Telegram
Author:
Alina Malyutina,
People:
Natalya Nagovitsyna, Lisa Savina, Elena Romanova, Renata Shulga, Evgenia Serousova
training clothes for women and men
Contents
Salsa is a direction that cannot be danced in beautiful or comfortable clothes. It is worth observing both of these points, otherwise how to feel like an incendiary beauty, ready to improvise for hours on the dance floor? Down with sweatpants, oversized t-shirts and sneakers! We will help you choose a comfortable, but, nevertheless, seductive dress.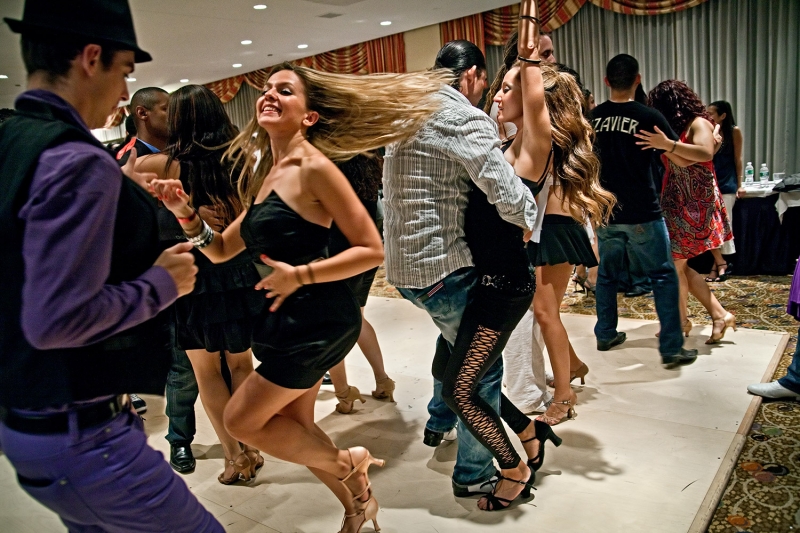 Women's clothing
Despite all its grace, salsa is, first of all, a form of physical activity. Therefore, the choice of suitable clothing for classes is fundamental. There is definitely no place for tight evening dresses, tight fabrics and a lot of decorating elements. Clothing for Latin American dances is most often flowing soft dresses, fitted simple silhouettes and short, light skirts.
As a rule, dance studios do not set a strict dress code, so you can even come to salsa classes in a tracksuit. But will you feel confident among the beauties in dresses? Therefore, to complete the sensations in the hall, we recommend that you visit a specialized dance store or carefully look in your own wardrobe for the best set of clothing items. Namely:
Dress . It doesn't matter what style, the main thing is light and comfortable, not overloaded with fasteners and complex decorations. Clothing should be safe for you and your partner. Remember that the zipper on the hem can catch on, and the brooch can suddenly prick. Salsa involves an abundance of fast and sharp movements, so the dress should be as loose as possible, but not too short so as not to make you feel shy and constantly adjust the hem. Shades of pink and purple are considered the most popular for salsa.
Skirt . If this option is more convenient for you than a dress, it is better to give preference to a free model above the knee. She will spin with you, but with a hem that is too long, there is a risk of getting tangled in her own clothes. A feminine salsa skirt is perfectly complemented by a tight-fitting elastic top with a decollete.
Leggings and tunic - why not, if you feel confident in this outfit? Pay attention to the fact that leggings fit your curves, and not hang. The tunic should also be chosen from a soft, non-restrictive fabric.
Shoes . Salsa has no strict requirements in this regard, the focus is again on convenience, so you can dance in both high heels and cute sandals. But the ankle strap should be in any case - on the floor it is a real "safety belt" for your legs. A heel, even a small one, is also an important element that makes salsa more spectacular and feminine. If you and heels are incompatible, then you can come to the first classes at the dance school in ballet flats or sports slippers. Stiletto heels and loose platform sandals are definitely not suitable.
It is better to exercise in a dress and on heels, while being able to freely swing your leg, bend over, raise your arms, bend over and sit down deeply. Clothing is suitable if nothing is torn, pulled up or bursting at the seams during these movements. You can safely conquer the dance floor!
Clothes for men
The principle of convenience comes first in the men's wardrobe. Salsa performers usually dance in trousers and a shirt. T-shirts are often used during rehearsals.
Pants for latin dances are light and elastic.