How to do the new wobble dance
Easy Instructions for Beginners to Learn the Wobble Line Dance
Love watching the wobble line dance? Now you will love doing it as well! All the beginners out there, we at DancePoise bring step-by-step instructions of the wobble for you. Have fun, and do the wobble!
Burn that fat with some wobble!

Wobble line dance not only burns lots of calories, but also is a very fun group activity. If you are looking for some offbeat idea for exercising, include this dance form in your workout.
Unconventional dances are a craze nowadays. All we want is another excuse to go crazy. In the ever expanding list of these quirky dances, like the "Gangnam style" or the "Harlem shake", comes another worthy addition―the wobble line dance.
Line dances have been very popular since the 1950s. The wobble has become famous in the last couple of years. Today, you can see people doing the wobble everywhere, right from parties to weddings to reunions.
In these dances, a group of people stand in one or two lines and do similar steps. The best thing is that anybody can wobble; yes, it's very simple and super fun. No need to worry even if you are a beginner or haven't heard of this dance as we come to your rescue with these step-by-step instructions. So ladies and gentlemen, young and old alike, it's time to do the wobble.
Do not immediately start the steps; get into the groove first, feel the music, loosen your body, and then begin.
Step 1: Jump Forward
Jump forward (one-step distance) in such a way that both your feet touch the ground simultaneously. This is the first step of the four-count step.
Step 2: Wobble your hips
As soon as you jump, start swaying your hips from right to left. This is called wobbling your hips. Don't forget to cross your arms to the beat. Wobble your hips for four counts.
Step 3: Jump back
Jump back to your original position to start the four-count step again.
Step 4: Wobble them again!
Now repeat the wobble again.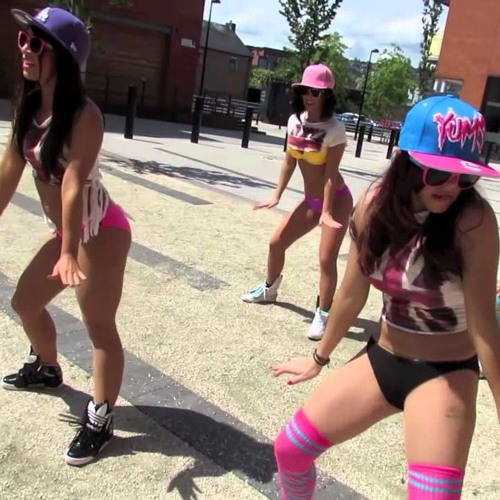 Sway your hips from side to side, and move your hands as well.
Step 5: Twist to the right
Now it's time to wobble your entire body. Twist to the right in such a way that you are facing left. Now sway your shoulders and hips alternatively for a four-count step.
Step 6: Twist to the left
Twist to the left, and repeat the wobble of the shoulders and hips. You can do the hand roll at chest level or cross them as well according to the beat.
Step 7: Wobble and wobble more!
Enjoy the dance by wobbling your body like a waving flag. When your shoulders are in front, your hips should be at the back and vice versa. You can try a variety of movements with your hands.
Step 8: Do the step
Now, it's time to "do the step." It's a four-count step, and your hands should sway as well. Take a step with your right leg, and then bring the left leg in front as well. Take a step with your right leg again returning to the original position followed by your left leg.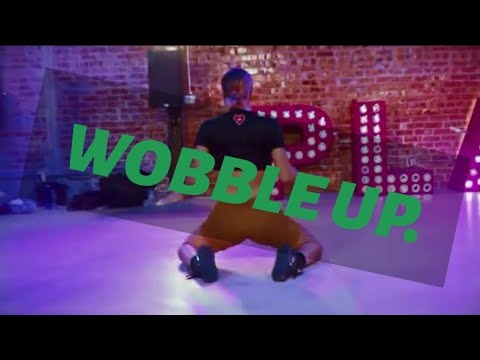 Step 9: Step forward and do the cha-cha
You can also go forward normally and come back by doing the cha-cha step. Step your right leg in front, followed by the left. Now, do the cha-cha; that is step back with your right foot, left foot, and right foot again. But this should be quicker with more swaying of the hips.
Step 10: Cha-cha step
Now do the cha-cha step in your place. Take a forward step with your right leg, followed by a backward step with the left one. Quickly step in place with your right foot, left foot, and right foot again.
Step 11: Swing to the right
Now start swaying your body from side-to-side and cross your arms to the beat. Continue wobbling your shoulders and hips alternatively.
Step 12: Swing to the left
Gradually turn your body to the left and continue the wobble. Turn very slowly and naturally, continuously swaying your body.
Now, you will be facing left. Repeat all the above steps, complete the entire circle, or continue this pattern till the song ends.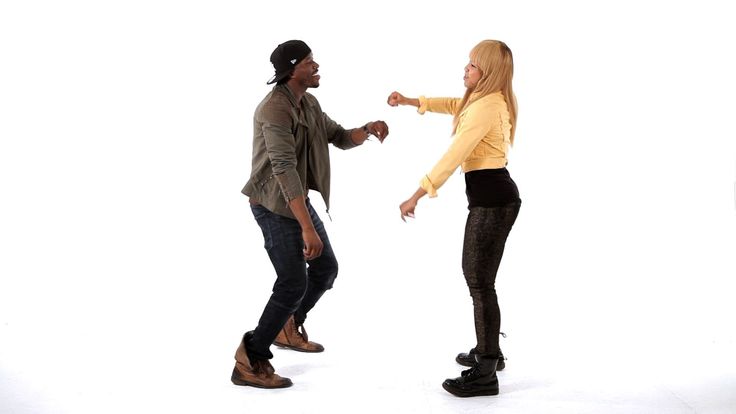 The above steps are the basics; you can combine them or try out different variations as well.
Dance is about losing all your inhibitions and having fun, so just relax and let yourself loose. Don't get too mechanical with the steps; feel the music and do the wobble!
Line dancing lessons online - How to line dance steps
Line dancing is one of the most fun county dances out there because you can do it anywhere, and you do not need a partner! Line dance steps can vary greatly as there are a million of combinations that you can learn. Here is a video that will help you learn how to line dance online. This is a great combo you can do at events, parties and other functions. Below we included a few line dance video lessons to help you learn.
Line dancing Lessons – Mini video series
Move #1: The cupid shuffle move:

Text summary of the move:
The cupid shuffle is one the easiest line dance steps that you can learn.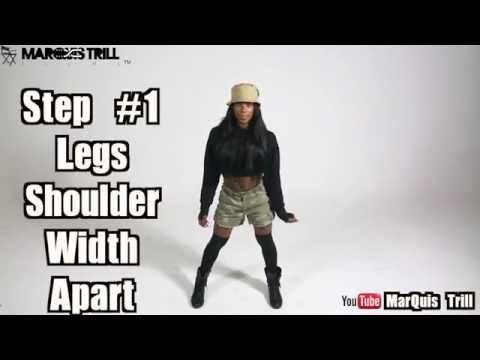 It starts with 8 counts of side steps to the right, with the last step being a touch (no weight change). Then repeat the same 8 counts to the left. Then you do 8 counts of "heel steps" in place. Lastly, you do 8 counts of stepping in place to turn 1/4 to the left. Now repeat the same steps all over facing the new wall.
Move #2: "The wobble" line dance move:

Text summary of the move:
This move starts with a jump forward and wigling/grooving then you jump back and again wigling/grooving in place. Then you wobble your hands to the left and then wobble your hands – you can put your own style into it! Then you will do a simple cha cha step where you fowrwad, back and cha cha cha in place, Again – forward, back and cha cha cha in place. From there you are just going to do rhythmical steps in place to turn and face another wall. Then you start all over again.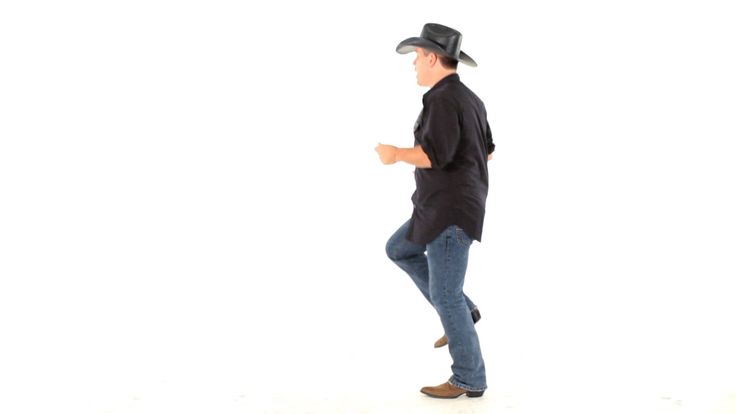 Move #3: The cowboy boogie

Text summary of the move:
This line dancing step starts with a "grapevine" step to the right (side, behind and side) with a "hitch" (knee up) at the end. Then repeat the same "grapevine" step to the left and do the hitch again. Then 1 step forward and hitch, 1 step foward and hitch. Now you step back for 3 counts and hitch at the end. Then you going to "boogie" with the hips, which just means you going to do a small hip movement forward and back, then you turn 1/4 turn to face the new wall and hitch. Then do the same steps facing the new wall.
To help your line dancing, you may also want to learn how to country dance. Furthermore, Ballroom dance lessons will also help you to develop balance and coordination.
Tips for getting better better in Line dancing:
1. Learn the counts. Line dancing is not hard when you can count the entire choreography as you do it.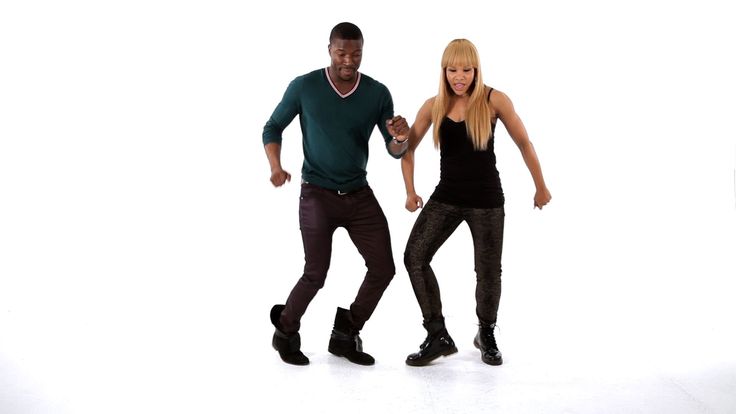 Each single step, hip movement, or wobble has to be timed to the music.
2. Distinguish between a "step" and a "touch". A step is when you change your weight on the foot and a touch is when you do not change weight on the foot. Touches are very commonly used to switch directions so make sure you know when its a touch versus a step.
3. The magic is in between the steps. While the steps and the counts are set, the way you dance in between is what counts. Put your own style into the steps. You can do many different things with your hips, upper torso and arms to stand out.
Want to learn more dancing?
Visit Learntodance.com for other dance lessons.
Other Dance styles:
Tap Dance Steps
How to Salsa dance
Ballet dance terms
Ballroom dance lessons
How to dance at a club
Belly dancing lessons
How to dance hip hop
How crooked editing spoils the impression of dance — Movies and series on DTF
I don't dance myself, but I like to watch others dance.
And I noticed that I prefer it when the camera calmly watches the dancer, and does not rush around the stage. I'll show you with examples what I mean.
10,739 views
How we watch dances live
When someone dances live, you see EVERYTHING. Especially if you are standing in front of the dancers, and not from the top side at the end of the hall. In any case, the overall picture is clear: the dancers in the right order perform the necessary movements synchronously. nine0003
When I watch a video, I also want to be in the front row and see everything. But the specialists who edit videos of people dancing often turn on the show off mode: they add effects, close-ups, change and cut frames, circle the dancers with the camera - this makes it difficult to perceive the dance as a whole number, it makes it difficult to consider the idea of ​​the dance.
More examples to follow
Bad example
Chose a random number from the "Dancing on TNT" program.
The jury admires how the participant dances. So put the camera like we're on the jury too. But no. nine0003
The cameras are flying around the hall like pierced balls, for some reason they focus on parts of the body, show the audience, show the SHOCKED Miguel, approach, move away. Just chaos. And so with all the dances from this show. I tried to watch it, but I can't.
Damn, I understand that this is a TV show and it's important for viewers to see how Miguel is feigning shock. But dancing ... where is the dancing?!
There is also such a shitty example from the same show, but it's on Rutube... If you take the risk and go over, you'll see how Miguel was brought to tears! Who brought it? Yes, some guys whose dancing is cool, but because of the editing, all the magic is lost ...
Cool example
Jungle music video. This is a "live" one-piece number, in which the generous and wise camera allows us to see EVERYTHING, and does not fly like crazy.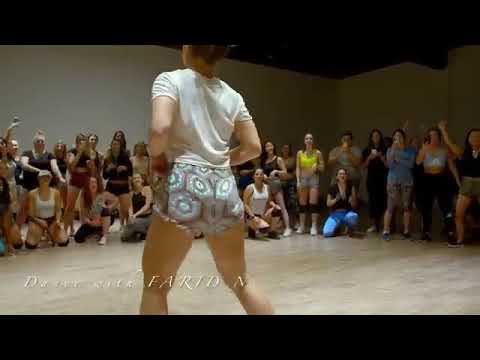 Thanks to the smooth movement, I enjoy staging.
Jungle has dancing accents in almost all videos. If you like music, then you can safely google and shove
Another cool example
Pay attention to how the guy behind Serge Ginsburg's back is rocking. If you pile on editing and effects, then the magic will disappear. nine0003
Jean-Pierre Cassel is dancing - Vincent Cassel's father
Bad example
I love footwork. Under 160 bpm, guys and ladies do magic with their feet. It is strictly forbidden to show this dance from different sides, and even more so cut or slow down. But some "craftsmen" did it...
The dance is spoiled at the beginning of the video and from 3:35
Cool example
Here's how to show the footwork. Footwork dad dances - KING CHARLES. Dancing clearly and clearly. The camera does not twitch, but I look at my feet, I see breakneck speed, complex movements and skill.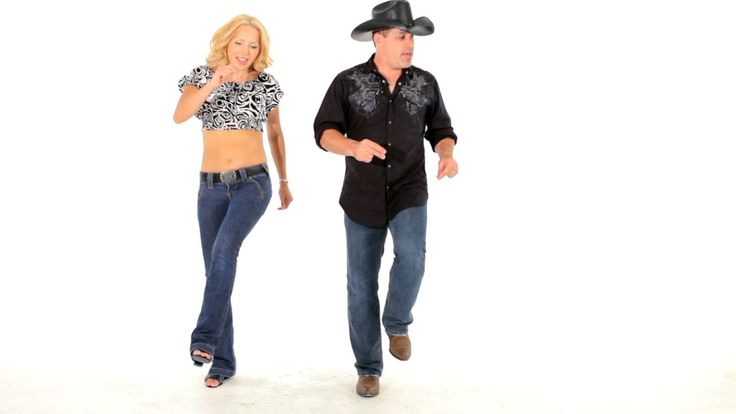 nine0003
A variant with a moving camera also has a place to be, but without fanaticism. Here is the footwork again and the camera, which "floats" a little, but still takes the position of the viewer in the front row - this spoils the impression of the dance.
Floating camera reception is coolly used by dance schools. Dances by students of different dance schools and choreographers are a separate genre on YouTube. I advise you to watch the channels: Kyle Hanagami, 1MILLION Dance Studio, Matt Steffanina.
Show one number. The camera is smooth, as if a sharpened knife slides through solid butter - a baldness. And there is no editing and other visual husks. But you could show a close-up of his hand on her belt, or the wet eyes of the audience, or her fingers sinking into his hair! NO! nine0003
Direct commercial. Want also? Go to our school!
In fact, you don't even need professional confusing shooting and a super camera in 4k.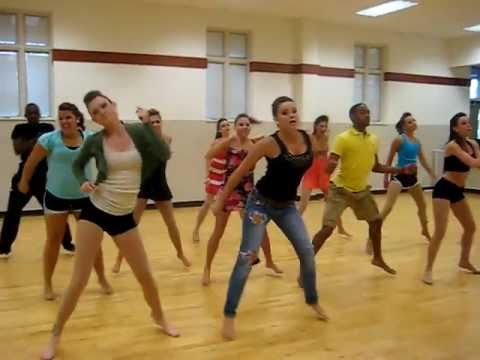 A cool dance will look cool anyway. For example, someone just took a photo of my favorite HIRO. Everything is perfectly visible.
I don't know what this type of dance is called. Who will tell?
Or here's an even more shitty version, which does not interfere with enjoying the dance. Video from the training, filmed on the phone, hands are shaking, people are yelling. You don't need fakes and whistles to show the idea of ​​the Les Twins. nine0003
Well, the last pop and super illustrative example of staging a dance number. It's difficult to shoot like that, because you can't hide flaws with the help of editing, but even a rare specimen of a stinky snob should get high from the result.
How are things in the movies?
In films, the delivery of dance numbers works differently. It is still important to see the faces of the characters, their experiences, the environment. But still, in the cinema, I prefer solid scenes where you can fully see the dancers without any sharp camera throws.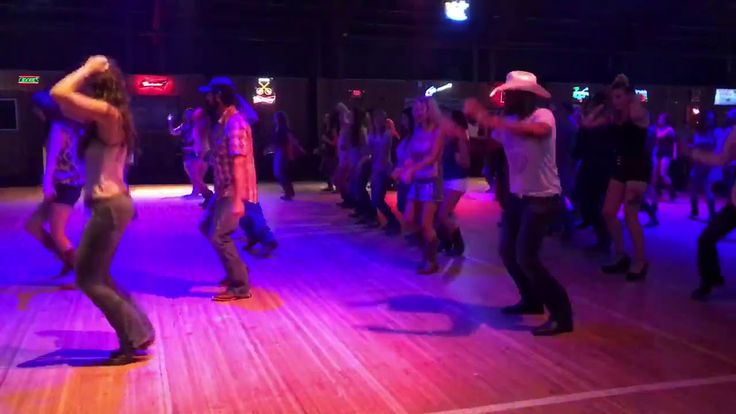 nine0003
Bad example
You can see that the dude is dancing really cool, well, why spoil everything with an "attentive" camera, which will show your ass, then arms, then legs. I don't care about his body parts, I want to watch him rock out to his full height! Until the 48th second, everything is fine, but then the dance loses its dynamics due to editing.
Dance starts at 00:29
Cool example
Step Up 3. A character named Elk is having fun with his girlfriend. The camera does not twitch, but only watches the dance, getting up at the right time in the right place. And that's great. nine0003
This number is also a tribute to scenes from classic Hollywood musicals
Final scene from Singing in the Rain. There are mounting glues, but they do not interfere. The camera does not dance over the body of Gene Kelly, does not spoil the overall picture.
The actor had a fever of 39.
4 °C during the filming of this scene
Illustrative example from the movie "Foxtrot"
According to the scenario, a bored soldier is dancing at the checkpoint. The frame for the entire dance scene changes only three times: we are shown the dance from the side, in front and from the back in the general plan - these three cuts and changes in the shot do not interfere with enjoying the soldier's dance. nine0003
The original music is different, but it seems much more dynamic with this one
But for clarity, I randomly mixed the frames, cutting the same scene from the film. It's not quite right anymore.
The last cool example, honestly, honestly
I can't help but show an excerpt from my favorite La La Land. The cameraman points the camera at Gosling's beautiful face - no! The operator admires Emma's cute legs - no! The camera pans around the dancers, looping over hands or smiles—no, no, no! There are always two characters in the frame and one beautifully choreographed dance number.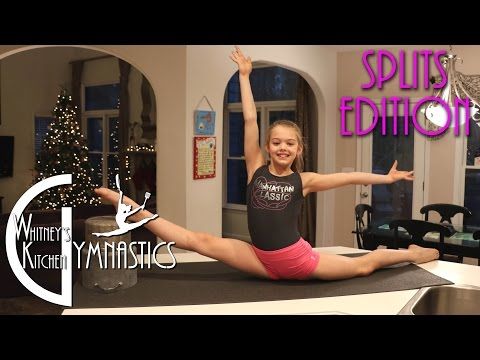 nine0003
Dance starts at 1:50
All this chatter about editing and operators is purely my fad. I wanted to share with you, and at the same time show some cool scenes and clips.

Share these cool solid numbers in the comments so that everything can be seen! Or vice versa with bad examples :)
P. S. Subscribe to my telegram: "Swan about cinema." There I write briefly and without tediousness about the films I have watched. I write rarely, but aptly, and only about cinema, so I will not spam. nine0028
Dance — ZIL Cultural Center (Moscow)
FLOW KEEPERZ CREW
FLOW KEEPERZ CREW execution of movements, physical training, development of plasticity, coordination, musicality and artistry. Street dance is a very popular dance direction for children and youth, which allows you to relax, believe in yourself, learn a sense of rhythm and self-expression.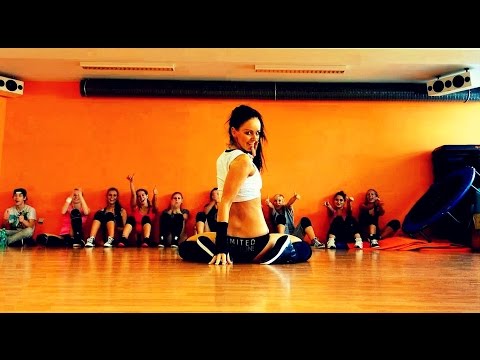 Dancers […]
Make an appointment More
Variety dance
Variety and sports dance is a combination of different styles and trends, dances based on classical, jazz and folk music, rock and roll and hip hop. In the process of training, we create a new dance language influenced by various dance styles and new musical material. Classes include: the educational process, staging work, preparation of concert programs for performances. We are a pop and sports dance ensemble […]
Make an appointment Read more
Dances of the peoples of the world
National dances are dances created by the people and widespread in everyday life, which are both part of the national culture and the world heritage. Dances of the peoples of the world for those who love exotic and originality, who are ready to learn the traditions of other peoples and bring something of their own to the dance, who appreciate improvisation and self-expression in dance.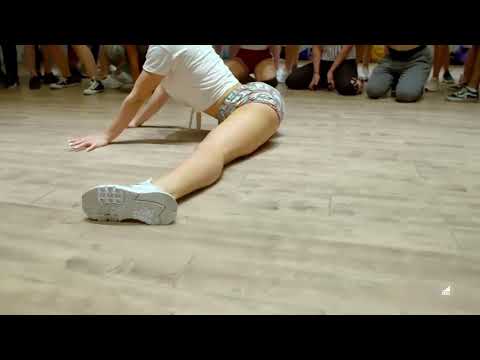 Our studios:
Read more
Contemporary dance
Contemporary dance is a type of dance art that is in constant search for new forms of dance and movement. Contemporary dance is not a fixed technique - it is a synthesis of methods, including exercise, elements of modern, jazz, yoga and tai chi, as well as other areas that focus on the conscious use of one's body. Important here is the formation of a clear kinesthetic sensation in the dancer, […]
Enroll Read more
Classical dance
Classical dance is the clarity and precision of movements, solemn beauty and amazing discipline, as well as the basics, having learned which, a child can master any dance direction. Students of the Children's Ballet Theater under the guidance of professional teachers are brought up in the best traditions of Russian ballet. And for those wishing to engage in classical dance after the age of 18, a special program has been developed.