How to get more students for dance studio
10 Ideas to increase enrollment in dance studio
Ideas to increase enrollment in dance studio | Simple ways for getting more students!
In this article I'm going to give you 10 ideas to increase enrollment in dance studio, and promote your dance classes!
Before writing this article, I went on other websites to see what kind of advice other people were giving as to how to increase enrollment in your dance studio, and most of the information out there was REALLY outdated.
So, I want to share with you current methods and ideas to increase enrollment in dance studio...
Want us to help you increase enrollment?
If you want to shortcut the time it takes to increase enrollment in your dance studio, click the button below to schedule a free strategy session, and we'll sit down with you and give you different strategies that you can apply in your studio today!
[CTA]
Here's a list of ideas that you can use to increase enrollment in your studio.
The ideas at the top of the list are your lowest hanging fruit.
Those are going to be your fast, and easy WINS, so make sure you do those first!
Send a text message to your previous students
Email your previous students and leads
Improve your website's SEO
Social media advertising
Social media organic posts
Collaborate with other business doing giveaways
Charity
Networking events
Flyers in restaurants
Passing out business cards
I want you to notice that the first 6 items on the list are all internet based.
The reason for that is simply because the internet allows you to reach people, quicker, easier, and on a much larger scale than any in person method…
If you develop online marketing skills, you can metaphorically blow up your dance studio, and pack your dance classes with students really quickly.
That's how the largest dance studios are doing it, and that's why they are able to be so successful!
Ideas to increase enrollment in dance studio | The irresistible offer
Before we dive into the 10 ideas to increase enrollment in dance studio, I want to make you aware of something…
None of the ideas I'm going to give you are going to increase enrollment in your dance studio, unless you have an 'irresistible offer'.
You see, when it comes to marketing, you always have to keep in mind that people are really busy, lazy, and it's hard to get them to do anything…
So, in order to make your job of attracting new students easier, a good offer is essential…
So what's an irresistible offer?
While there's not a single way of saying what an irresistible offer is, it is a REALLY compelling offer you give to someone that makes them want to take action.
Here are a few examples:
Get a free class
Get 10 classes for $10
Get a 1-week unlimited class pass
Get 3 months free when you pay for 3 months in advanced.
2 classes for $2
5 classes for $5
Get a private lesson for $25
We'll waive your registration fee
Essentially an irresistible offer is anything that can provide tons of value for either a significant discount or for free!
Now, as we move into the list of ideas to increase enrollment in your dance studio, keep this concept of the irresistible offer in mind because it's going to make your job so much easier!
Without a good offer, you can have the best marketing in the world, but you won't see good results from it...
It's kind of like going fishing without bait. You might get lucky and catch something, but you won't catch anywhere as much fish as if you had bait…
So, now that you understand that, let's jump into the 10 ideas.
1. Send a text message to your previous students
If you have been in business for a while, this is possibly the easiest thing that you can do right now to increase enrollment in your dance studio.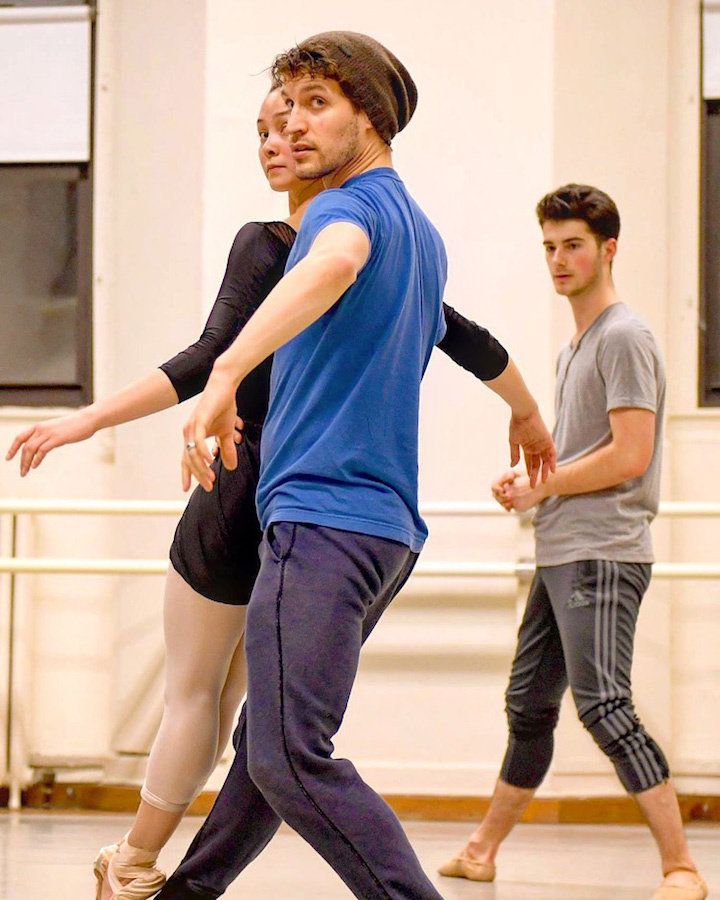 Dance studio owners are always looking for NEW students, but the reality is that your database of previous students, and leads is possibly one of your biggest assets.
You see, when you talk to a potential new student, you have to start a completely new relationship with them, and get them to trust you.
On the other hand, people in your database are already familiar with you, they already like you, and trust you, PLUS you already have their contact information!
Just because they stopped coming at some point in the past, it does not mean that they won't ever do business with you ever again, so reach out to them!
Grab your database and start initiating conversations with these people in your database, and invite them back to the studio with an irresistible offer.
You don't have to invest tons of time into it... 
This is what I would say "Hey Tina, this is Hervin from Latin Dance Movement.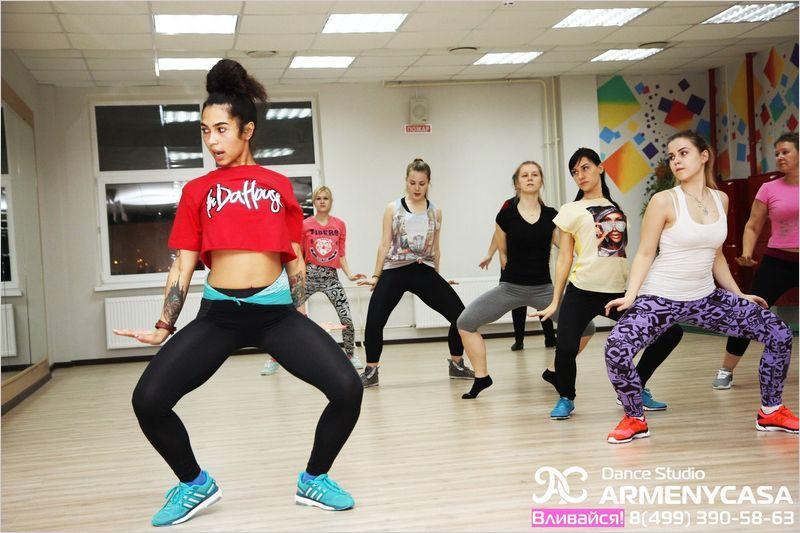 I want to invite you back to the studio! We're doing a special promotion for our old students, and we're giving away a few free unlimited class passes, Do you want one?
Something simple like this doesn't feel pushy, and it's an easy way to re-engage those contacts and get them to come back!
Time Saving Tip: We have a software that allows you to import your database, and mass text and start 2 way conversations with those contacts… 
If you have a list of a few hundred contacts, or thousands of contacts, this will help you save A LOT of time!
If you're interested in finding out more, book a free strategy session, and we can walk you through it!
2. Email your previous students and leads
For the same reasons I gave you above regarding marketing to the previous students that you have in your database, I'm going to suggest that you also focus your attention on email marketing!
This is another low hanging fruit that can give you good results with minimal effort.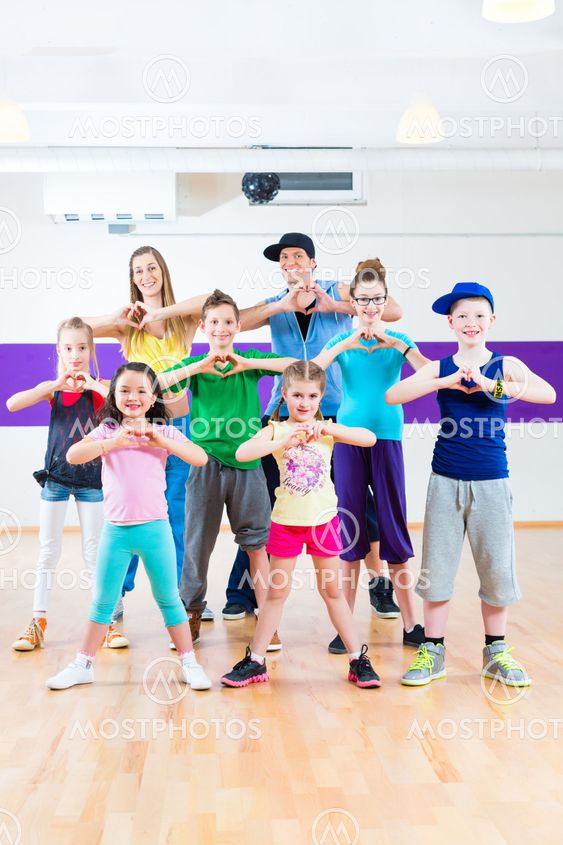 While email is not nearly as personal as a text message, it still works…
Now, I'm not suggesting that you spend countless hours writing lots of newsletters everyday.
While newsletters can definitely work, they are time consuming, so we're not going to focus on that right now.
What you need to do right now is take all those emails in your database of past students and leads, and send them a quick email with an offer inviting them back to the studio!
This is very similar to the text message strategy above, except that email doesn't work nearly as well.
The hardest thing about email is getting someone to open it, so when you're typing your email out, make sure that you give a lot of thought to your subject line.
Your subject line is what is going to make or break this strategy…
If you have a weak subject line, then not many people will open your email, and they won't get to see your offer…
On the other hand, if you have a good subject line, then you will get more people to open the email and respond to your offer…
With that said, what makes a good subject line?
One word: Curiosity!
If you can build curiosity on your subject line, you can get more people to open up your email…
So here are a few examples of curiosity driven subject lines:
"Hey, here's a invitation for you"
"Did you miss this?"
"RE: Registration successful"
Subject lines like this that are meant to build curiosity and get someone's attention are more likely to be opened!
Now, once you have their attention, and you got them to open the email, what do you write in the body of the email?
The body of the email should be simple.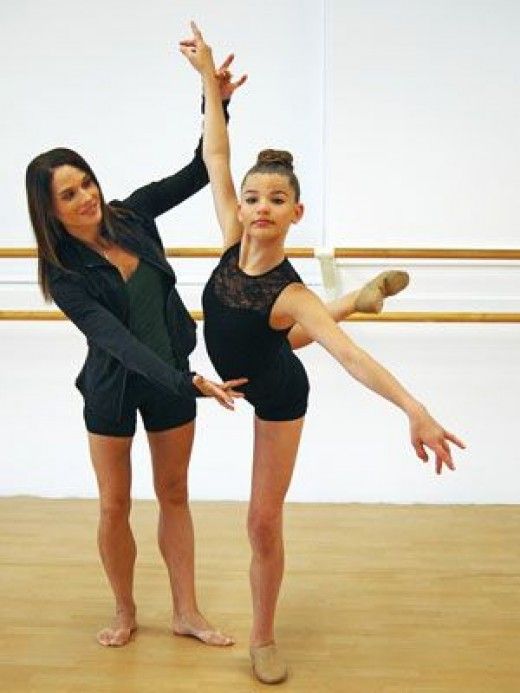 Tell them you're reaching out to all your students and doing a special promotion for the next 3 days. 
Give them an irresistible offer so that they come back to the studio!
3. Improve your website's SEO
Over the years that I was teaching dancing, and ran my own studio, SEO was by far the thing that brought me the most amount of students!
You see, once you set up your website correctly, it will allow you to show up at the top on the first page of the google search results, which means that whenever someone searches for dance classes in your city, they will find you first above all the other competitors.
Unlike advertising, SEO is free which means that you don't have to pay google anything to appear on top of the search results…
Plus, SEO is long lasting which means that it will keep bringing you students in for a really long time!
Once you set up your website is showing up first on Google results, you want to make sure that people see your irresistible offer so that they come to your studio!
If you want to learn more about how to do SEO for your dance studio, start with this blog post here:
"How To Promote a Dance Studio Using SEO – Part 1"
4.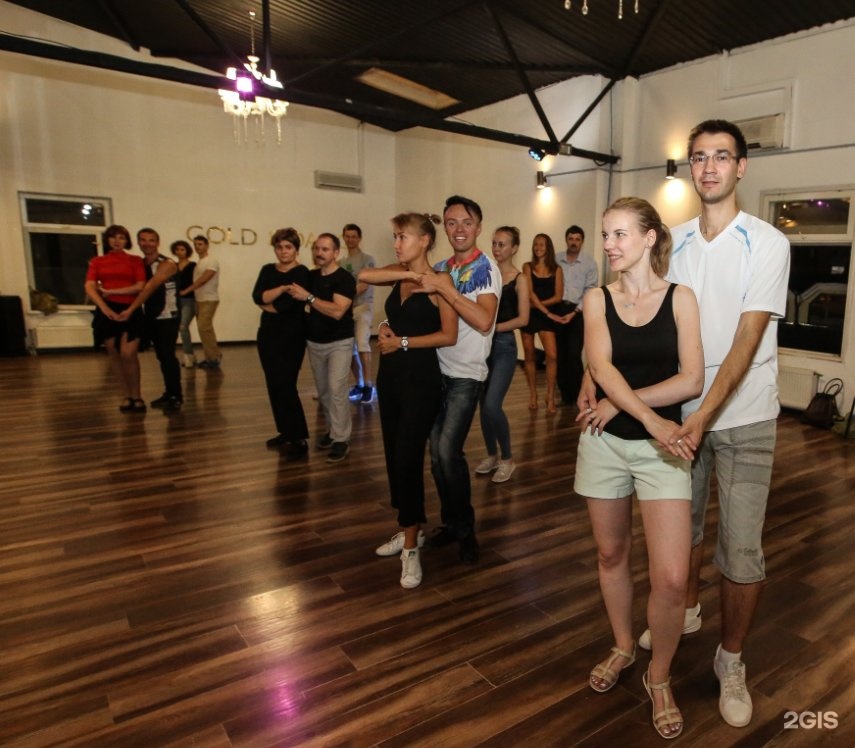 Social media advertising
I know lots of people that still think that social media advertising (facebook, instagram ads) don't work…
In fact, you might have tried running some advertisements in the past, without much results…
The thing is that making social media ads work is not simple, but when done right, social media advertisement is BY FAR, the FASTEST way to grow your dance studio.
While there are too many components to include here in this blog post...
If you want to learn how to do social media advertising for your dance studio…
Start with our blog post here that teaches you how to write social media ads, even if you've never written an advertisement before.
"Dance Studio Ad: Recipes For Writing Your Dance School Advertisement"
5. Social media organic posts
Posting on your social media pages, and personal profile can be an effective way of getting new students.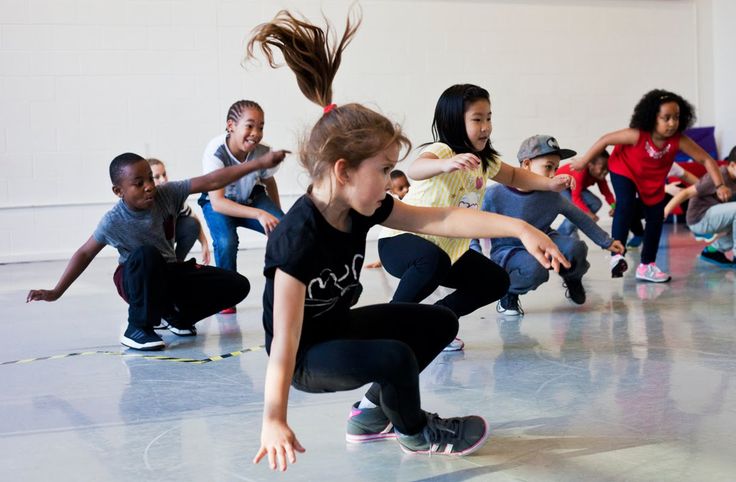 The good thing about this strategy is that it is free, but the downside is that unless you have someone helping you with creating and posting all your content, it is very time consuming!
If you want to be able to delegate this task to a studio staff member, then you need to create a system for when to post, and what kind of content to post about.
One way to do this is to create a content bank, and a posting schedule.
Content Bank
Part of what makes social media posts so time consuming is always trying to come up with new ideas…
Rather than doing that you should create a content bank, which is a place where you are going to store different types of content and group them into different categories...
Here are a few examples of different categories of content:
Students testimonial
Students interviews
A day in the life of a dance teacher
Success stories about your studio
Funny memes
Your "studio family" picture
Student highlights
Inspiring quotes
Fun dance videos
Videos of students dancing
Videos of competition
Videos of packed classes
The reason why you want to have this content bank is because you'll be able to delegate this task to someone, and give them the responsibility of posting this content to social media.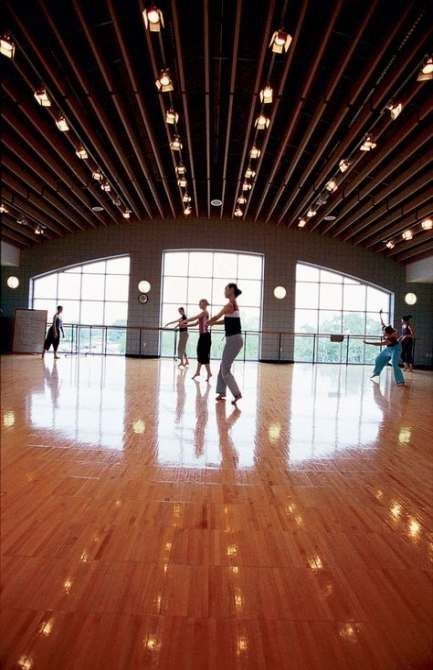 Once, you have the content bank, then the next thing to do is create a content calendar.
Content Calendar
This is going to be the framework that you follow when posting your content for example:
Mondays: Student highlights at 1pm, and students testimonial at 6pm.
Tuesdays: Inspiring quotes at 3pm, and videos of students dancing at 9pm.
Wednesdays: A day in the life of a dance teacher at 1pm, and students interviews at 6pm.
Thursdays: "Studio family" picture at 3pm, and videos of packed classes at 9pm.
Fridays: Funny memes at 1pm, inspiring quotes at 6pm.
Saturdays: Fun dance videos at 3pm, and videos of competition at 9pm.
Sundays: Videos of students dancing at 1pm, and inspiring quotes at 6pm.
In this example you can see that you (or your staff) will be posting twice per day.
If you're going to be doing this strategy of posting content on social media, you need to be consistent, you need to do it often, and you need to have structure!
Last, you want to make sure that at the END of every post, you invite people to take you up on your irresistible offer!
6.
Collaborate with other business doing giveaways
I learned this strategy from a dentist who used it to increase the amount of patients in her practice really quickly!
The strategy goes as follows, go to your neighboring businesses and tell them that you're going to run a promotion for your dance studio and are looking to partner up with other businesses by doing a giveaway!
Tell them that you're going to be putting in all the effort in social media, and they are going to get lots of exposure for their business.
All they would have to do is give something away.
It could be a gift card, it can be a goodie bag, it can be some products, anything of value.
You tell them that you will feature their business name in the post!
Now, go repeat the same thing with as many businesses as you can!
Once you have at least 6 businesses giving something away…
Make a social media post about your giveaway…
Tell people that 6 businesses in their community have come together to do a special promotion.
Tell them there will be 5 prices:
$50 cash
$25 cash
Gift cards
Special Discounts
Everyone who participates get your irresistible offer!
Now, in order for people to participate, they have to share the post with 2 people and comment on the post everyday.
Then, you tell them that on the 7th day you're going to be picking the random winners.
Then after the 7th day, you make big announcements of the winners, and tell them that they have to pick up the prizes at your dance studio, which will give you a chance to promote your dance studio!
Then, that same day you want to direct message everyone who commented on the original post, and invite them to try out your dance studio with your irresistible offer!
This is a creative strategy to use giveaways to not only promote and generate buzz around your dance studio, but at the same time you're also building good will in the community, as well as good will with your local business owners!
7.
Charity
This is another strategy I learned from the same dentist who taught me the strategy above.
Pick certain dates out of the year to do a big charity drive for a certain cause, for example:
Food to the homeless
Toy drive around the holidays
Clothes for children
Then you want to make a post about it on social media, and invite people to participate, and bring donations to your studio…
Whoever brings donation items to your studio gives you an opportunity to talk to them about your dance school, and invite those people to join by giving them an irresistible offer!
8. Networking events
This strategy is simple, and effective, but not very scalable because it requires people and lots of time to do them.
What you want to do is find events that are happening in your community, close to your studio, and offer to teach a free dance class there.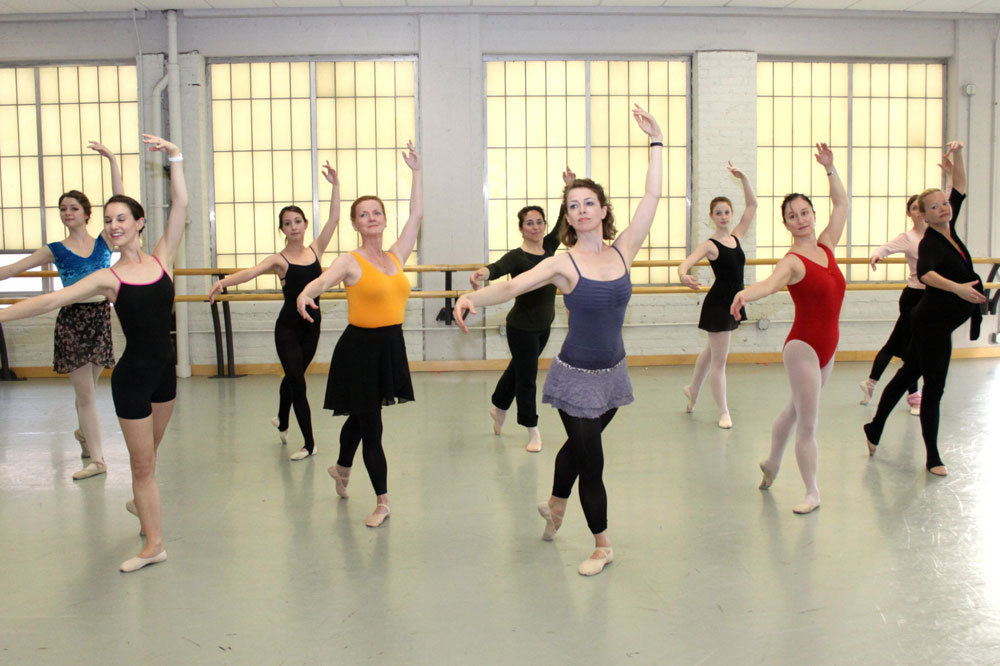 Networking event organizers always love to include some kind of entertainment for their event that will bring people together and help them network, and dancing is the perfect activity to do just that!
Look for places where your ideal clients are, for example:
Charity events
Chamber of commerce meetings
Parades
Holiday gatherings
Meetup groups
Keep a calendar with all the events happening around your neighborhood, and write an email to the organizers telling them you want to provide free entertainment, so that you get a chance to promote your studio.
More than likely, they'll be happy to do that, and they will most likely offer a chance to pass out business cards and put up your flyers!
And of course, make sure that you mention your irresistible offer before the class, after the class, and when you're talking to people at these events!
9.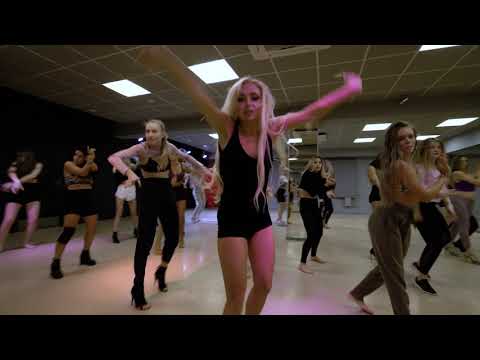 Flyers in restaurants
Typically, most restaurants have places where you can put up flyers to promote local businesses…
Print out small flyers (typically they won't let you place huge flyers), and anytime you go to a restaurant around your studio, put up one or two flyers at the restaurant.
Make sure the first thing people see in your flyer is your irresistible offer because not many people pay attention to flyers!
This strategy will not blow up your dance studio with new students, but you will get new students every few months, so it might still be worth printing out $10 worth of flyers for you to do this (don't spend more than that).
10. Passing out business cards
We're getting old school here, but business cards can be effective if you're a social person that hangs out in the community quite often.
What you want to do, when you're having your business cards printed is that you want to print out not just your name, number, and business name, but you also want to include your irresistible offer on the card.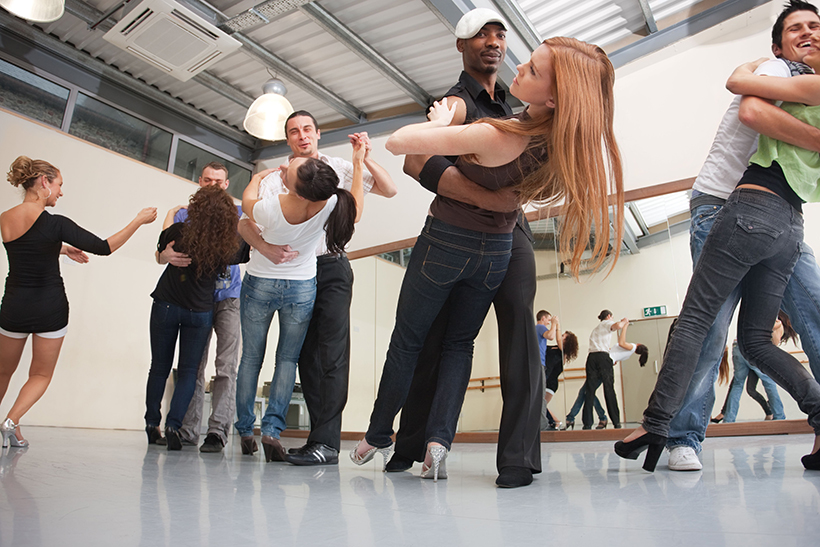 The reason for that is because you're giving the people a reason as to why they should take you up on your offer!
By the way, don't make the mistake of investing more than $10-$20 on business cards. I've done that plenty of times, and I always have had to end up throwing a bunch of unused business cards...
$10-$20 should give you plenty of them to carry around in your pocket for a year!
Ideas to increase enrollment in dance studio | Where should you focus on first?
Great job for making it all the way to the end of the article.
At this point you're probably thinking about how to implement all of these different ideas to start to increase enrollment in your dance classes.
My suggestion is that you first focus on the activities that are going to provide you with the biggest returns for your effort which are ideas 1-4.
If you dial those strategies in, you're going to have more students than you even know what to do with, so start there! 
Here's a few articles to help you get started on your journey of getting more students:
"How To Promote a Dance Studio Using SEO – Part 1"
This article will show you how to show up first on the Google search results!
"Dance Studio Ad: Recipes For Writing Your Dance School Advertisement"
In that article you will learn how to write advertisements that will get you lots of students!
Want us to help you get more students?
If you need help with attracting more students to your studio, book a free strategy call with us and we'll be happy to help you!
10 Tips to Grow Your Dance Studio
Every dance studio owner is constantly mulling over the ways that they can bring in more people.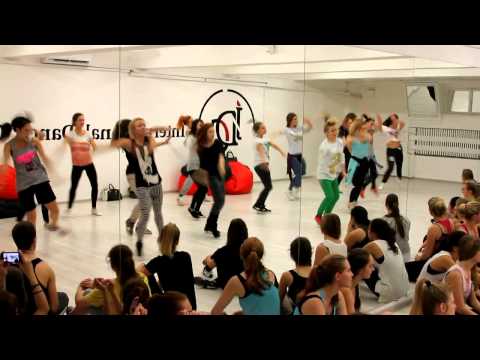 What is the point of a dance class if you barely have anyone there to dance with you? And the other obvious factor, more students means more income. Whether you are new to the industry or you have been pulling at straws to keep your business alive, you need to be on top of maintaining your clientele and bringing in new faces at all times.
There are many ways you can draw attention to your studio, and we want to help you grow and flourish.
Here are 10 tips that are sure to help you grow your dance studio.
#1 – Make Their First Impression Memorable
A customer's first impression is everything. How much have you really thought about how your studio comes off to someone when they first walk in the door? Who is the first person they see? Is it you or someone else? If it's not you, have you communicated to your staff what kind of vibe you want to send out to those upon entering? If you have not put a lot of thought to this, it is absolutely worth it. Here are some ways you can do this:
Establish systems.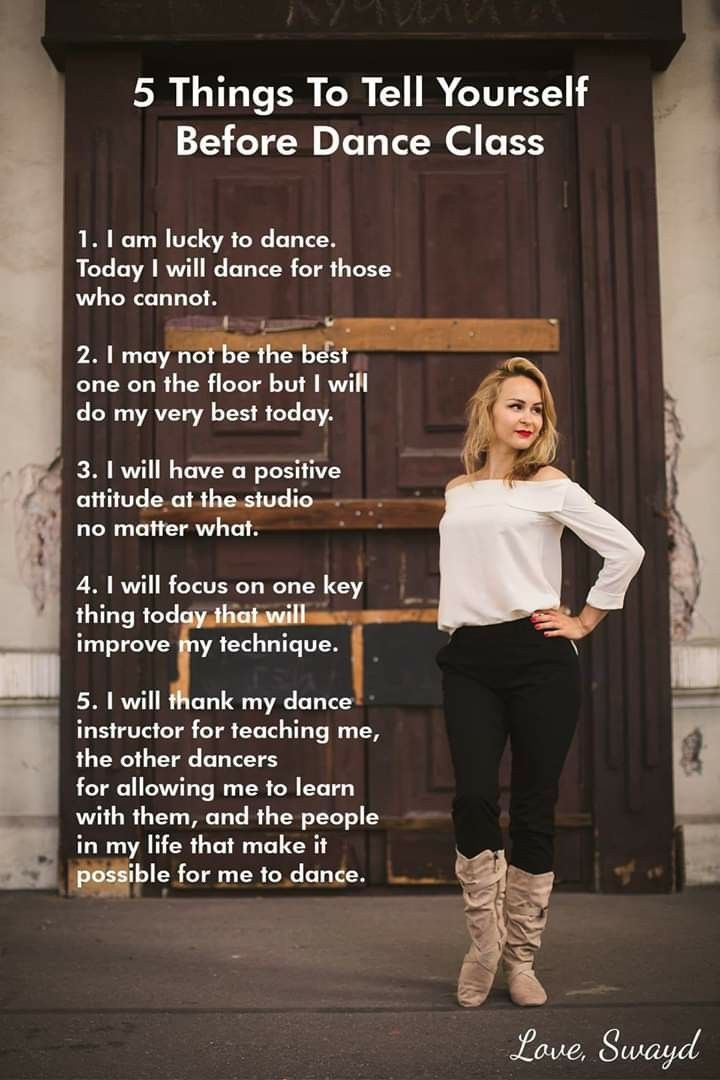 Make sure everyone knows when someone new will be joining you. These people should be welcomed and feel the joy it brings you and your staff to have them joining the studio. Find a way that keeps communication between you and your staff easy. This can be done through email or text, and there are also software specifically engineered for this purpose.
Put yourself in their shoes. Use your imagination. Walk into your studio and take in the surroundings. Does the energy feel warm? Why is that? Go in and sit in on a class and observe how the teacher and students are interacting with one another. How welcome would you feel if you were a newcomer? If there is anything that you would change, find a way to communicate this to your staff in an encouraging, rather than negative, tone.
Find ways to add some flair. When you think about your clientele, you have to admit, most of them probably like fun and sparkly things. Think about how you can make the environment enticing in a way that your students will be bedazzled upon entering.
You don't have to go overboard with confetti and balloons, but the environment should feel fun and exciting.
#2 – Maximize Your Social Media Presence
Using dance studio management software can help you get hooked up with all the right social media outlets. However, if you already have these up and running, you may need to take it to the next level. Here are some ways you can do that:
Mix it up. Find ways to continuously draw a little attention to yourself. Share an interesting article about a new form of dance or a helpful technique. It could even be as simple as posting one of your favorite inspirational quotes, as long as your social media followers are seeing your name pop every day. The more unique your posts, the more likely your followers will share the post, which will gain you more followers!
Keep track of activity on your posts. Monitor what time of day you tend to get the most response from your followers. These are the times you want to be posting the most.
Also, try to notice the types of posts that people are getting the most positive reactions and continue to steer things in this direction. This will keep your fans active and engaged with your page.
Use your cover photo for promotion and to celebrate your achievements. Your cover photo is often times the first thing that a newcomer will look at it, so why not make it worth it. Change it up once a month. Not too often, or you won't give it enough time to really be seen by the public.
Don't go overboard with your posts, keep them short and sweet. Most people do not like to linger too long in one place on social media. It is imperative that you get to the point quickly, or you will most likely lose them.
Don't make everything solely about your dance studio. Whatever it is that you post, you are representing your mission through that. If you focus only on your studio and nothing else, you will lose the element of curiosity for many.
People like to be surprised and engaged with new and unique things.
Share photos that show off the cool things about your studio on a daily basis. Show the public how much people enjoy themselves when they are within your community. You can also post videos of the choreography is done, your students laughing with each other, and how cute the toddlers look in their ballerina outfits. This is the type of content your fans enjoy seeing, so do not worry about overdoing it.
Use hashtags that will make the right connections for you. This is more important on certain platforms over others, specifically Instagram and Twitter. If you use hashtags that your students or parents are already using, more people like them will be drawn to your posts.
#3 – Communication Is A Key Player
Think about how much you are really communicating with your student's parents throughout the year. How rewarded do you think they are really feeling by bringing their kid to your studio? Sure, it is about teaching your students, but you also need to be focused on keeping your true customers engaged.
In order to do this, you will want to find different ways to keep the lines of communication always flowing. Here are some ways you can do this:
Make evaluation forms for your students. These forms will outline the classes that the student has taken over a period of time, how they have grown, and what classes they could take next to bring them to the next level. This will help to validate and encourage your students. Not only that, it will keep parents feeling included in their experience.
Let everyone know your action plan for the month. Have each student set goals for themselves. Spread this throughout the classes and see how you can make a theme for everyone to follow together with each month. For example, for January everyone could choose a certain stretch they want to deepen. Sending out an update to parents each month including this type of information is another way to keep them feeling included and positive about their child's involvement.
#4 – Spruce Up Your Website
Your website is the internet's window into your world. In your opinion, does your website portray what it should in that manner? If you think about your potential clients at home surfing the internet for the right dance studio, do you think your website will be the one that will spark their interest? If you are not sure, then something needs to change. You should feel proud of your website and confident that it is just as good, if not better than your competitors.
A few pointers for this are:
Make sure it is easy to use
Include your schedule so people can plan whether or not it would fit with their own
Embed photos and videos of the awesome things going on at your studio so people have the opportunity to see your success in action
Have a program that is easily used on mobile devices for the convenience of every person, no matter how or when they have ended up on your site
#5 – Don't Lose Grip On Your Passion
Owning a dance studio is a full-time job.
It always begins with a passionate dancer, but you have to play so many more roles than that. Teaching is another one you knew you were getting into, but the office work can add some heavyweight to the mix. If you do not balance your tasks well, it can be very easy to forget why you started this business in the first place. it is imperative that you do not lose your passion, so you need to zero in on what it is that must be done in order to keep that from happening.
#6 – Take A Look At Your Staff, Consider Bringing On Someone New
What made you hire your current staff? Or are you the only person working at the studio? You are the person that made this studio happen but try to avoid the need to be the center of it all because of that. You are automatically that, but other people can provide some highlights too. Bringing in fresh faces with impressive resumes will not only pique the interest of the public, but it will also help you to add more variety to what you are offering.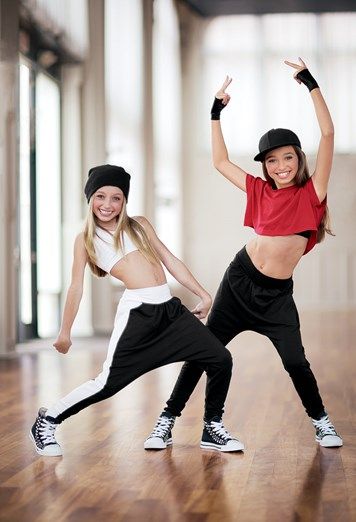 #7 – If You Haven't Already, Make Online Registration An Option
This goes hand in hand with the necessity of having a social media presence. Everyone appreciates convenience, and the easier it is to sign up for classes with you, the more that people will do it. If you give them the option to register for your studio from anywhere, you will at least triple the number of students you have signing up. The Studio Director software can help with this!
#8 – Generate Word-of-Mouth Advertising For Your Studio
Find ways to inspire your current clientele to pass along knowledge of you. An easy way to do this is to offer them discounted rates depending on the number of new students they refer to. You can also post flyers around town in places that would generally attract the same type of clientele as you.
#9 – Consider Competitive Dance
Involving your students in competitions really fires them up. You will be surprised to see how motivated they get. On top of that, it will get your name out there and start a conversation about your studio.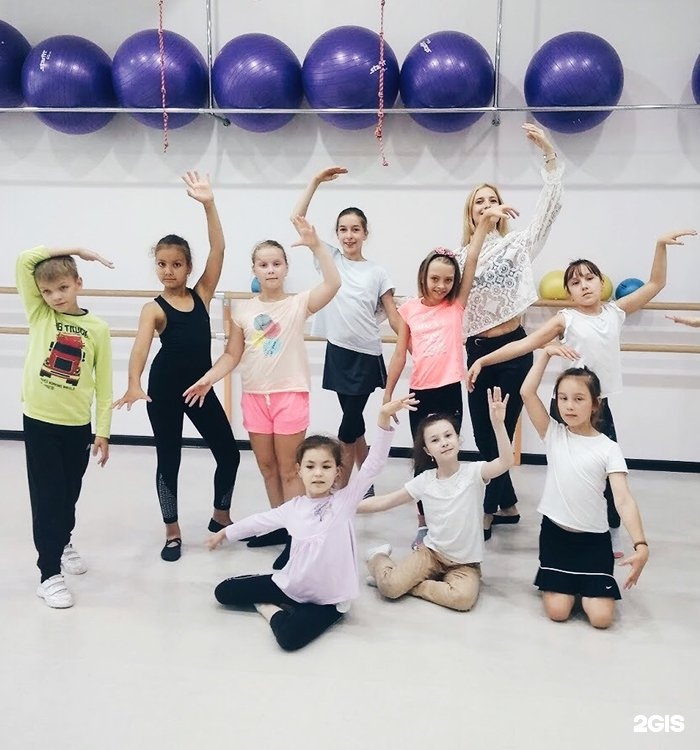 The more ways people can spread knowledge about you, the better.
#10 – Let Studio Management Software Take The Reigns
Not only does studio management software help you organize your entire business based on the needs you express to the customer service team and your industry in general, but it will also help you to tackle all of the topics discussed in this article as well. The software is geared toward making a system for you that is sure to help you manage your finances, social media, and communication with your current and potential clientele. On top of that, a great deal of weight will be taken off of your shoulders and you will be able to channel that passion that got you here in the first place.
For more information on studio management software and how it can help you grow your studio, contact us for a free demo!
Discover How Our Software
Can Help Your Studio
Get Started Now
How to attract new dance studio clients? — Personal experience on vc.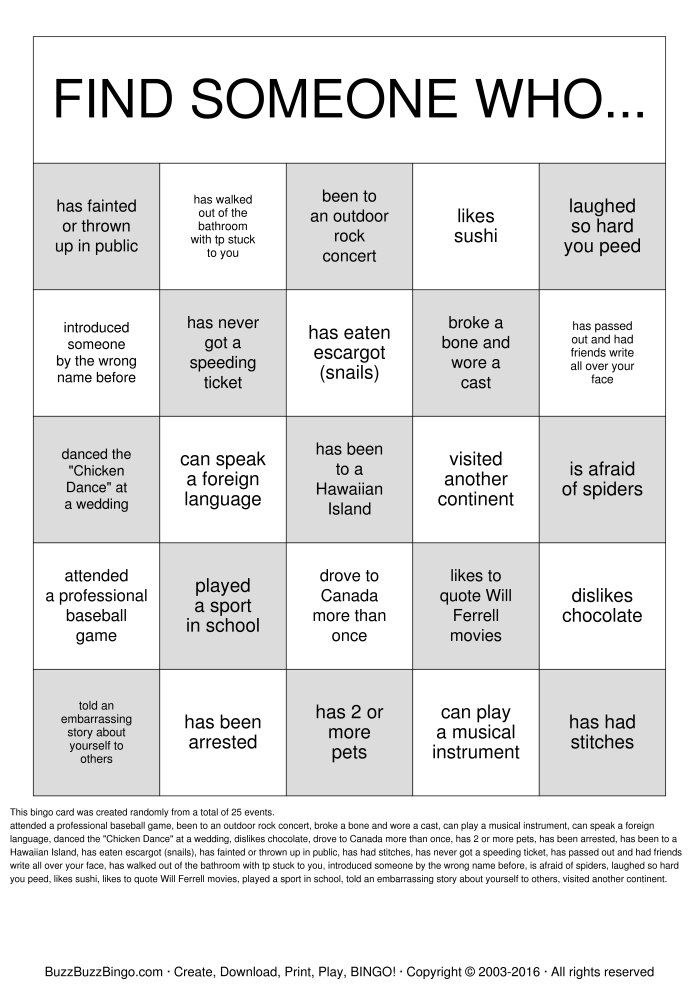 ru
2047 views
A successful dance studio is not only a beautiful name, logo, spacious premises. It is not enough to recruit competent and experienced coaches or rent spacious gyms with high-quality coverage. The main components of attracting customers are: clear positioning, high-level trainers who love their work, an attractive discount system and successful marketing. nine0003
How to achieve a balance between these components, create a unique and multi-directional brand of a studio or dance school and not forget about the loyalty system, comfort for customers and employees? For answers to questions, we turned to experts in their field, owners of successful dance schools and studios in different cities of Russia. In the material we will present you basic principles and secrets of attracting new customers to the dance studio.
We try to bring together professionals and amateurs, children and students, youth and adults in the studios. But we perfectly understand that each of them comes to dancing for something of their own. Basically, this is not a desire to achieve outstanding sports success, but a desire to get acquainted with the world of movements, find friends, get the opportunity to spend time comfortably and profitably. Therefore, we have a very strong, so-called social base. Among the directions, we are open to all classical and modern types: salsa, bachata, solo hip-hop, jazz funk, various types of plastics, acrobatics and much more. With such a variety, we try to reveal each type of dance from all sides. nine0003

Anna, manager of Dance Studio 25.5
High season dancing
When to open the studio, start a new set? Which hall is better to rent for dancing, in which part of the city to choose a room? And, most importantly, what is a good indicator of attracting new customers? These are just the basic tasks for starting a successful dance school.
Some mistakenly think that people go to dances when they have free time - on vacation or on vacation.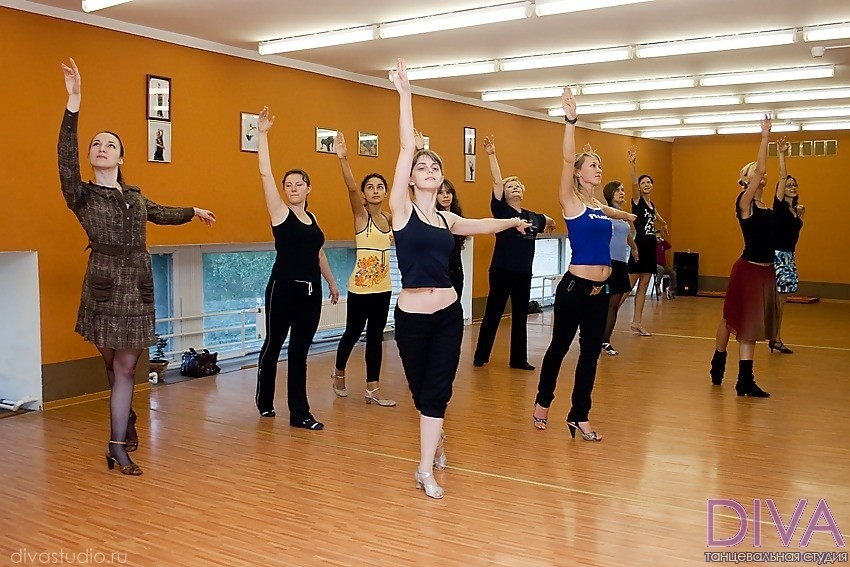 School managers and owners dispelled this myth .
Unconditionally, the high season starts in September. Moreover, we see a huge influx not only in children's groups, but also in all areas. Until December, people actively go to classes, and then two months of calm.

Angelica, representative of the Modern Dance School.
Only in February, at the end of January, the revival begins again, you can start recruiting new groups and activate advertising campaigns. Until about the end of May, clients actively attend classes and a lot of applications are received. nine0003
In the summer there is an opportunity to develop new programs, send coaches to improve their skills or competitions, make repairs or other updates to the studio.
If we talk about the premises, it is best to start with two or three halls of different sizes. There will always be those who want to study individually, some unpopular areas, even in season, do not recruit many students, so the hall of 30-40 square meters is perfect for these tasks.
nine0003
But for such areas as salsa, bachata or other popular ones, halls of about 60-80 square meters are needed.

opinion of interviewed experts.
Who is new
The most exciting question for any studio owner is how many new clients can be attracted per month? There is no single answer.
It all depends on the studio and its location. If the school is located in the center, then we meet more than 50 new dancers, sometimes the figure exceeds a hundred. But in the sleeping areas, the figures are slightly less. nine0003

Anna, Dance Studio 25.5.
Her colleagues in the dance workshop also noticed that strongly depends on the seasonality and direction of the studio.
There is another approach to finding and retaining customers.
It is extremely important for us to create not just a dance group, but a family of friends and like-minded people. On certain dates, we open a set for a new direction, collect a group and the influx of new customers stops. The backbone of the team has been preserved for years. The guys travel together for performances, events, many begin to communicate more closely. It is so comfortable to work not only for the students, but also for us! nine0003

Marina, representative of S-TANCIA studio.
The age of also has a strong influence on the average number of new customers. If the studio is aimed at students and office workers, then the number will be slightly higher. The school should be located in the center, close to offices and universities.
But in the sleeping areas go mostly couples and children. Here the directions, and the coach, and the occupancy will be different. In the afternoon go the smallest children from two years old and the elderly, in the evening - couples and older children.
The success formula is simple - the more destinations your trainers can cover - the more potential clients will come in the new month.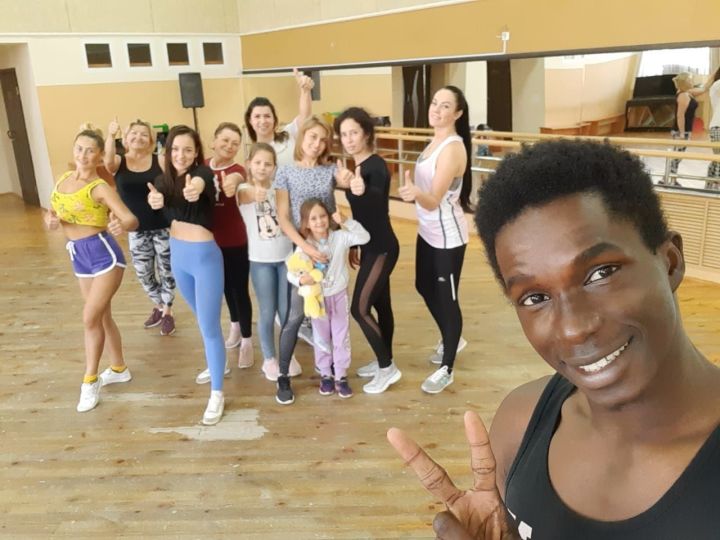 It can be young people, and middle-aged people, and very little ones, already from 2-3 years old you can start dancing classes.
It seems that the most important information is over - no! Next, we will analyze with experts the main secrets and principles of search these same 10, 20 or even 50 lucky ones, for whom the school and trainers will become guides to the world of dance art.
Business card of studio
And here the fun begins, you have several spacious halls with high-quality coverage and a good studio location, excellent trainers with a high level of communication and a desire to teach. But what to do next?
Dance industry experts have no doubt that everyone should have clear positioning , understanding of one's place and meaning of in the world of dance.
There are several options here. Versatility, where there are dozens of directions and programs: salsa, hip-hop, bachata, tango, solo numbers, children's groups and even individual lessons for staging a wedding or congratulatory dance.
We try to cover everything from children's programs to passionate Argentinean tango to the latest dance styles. nine0003

Anna, Dance Studio 25.5.
But even in this case, each studio retains its flavor. Someone is famous throughout the city for salsa and bachata trainers, others for their classes with the elderly, and still others attract a strong children's direction with the opportunity to participate in events and events of the city.
We are open to everyone: amateurs and professionals. It doesn't matter gender, height, weight, or age.

Anzhelika, Modern dance school "Dance Formation"
Second way long-term work with a painstakingly assembled team under certain programs .
We not only recruit a group for directions and trainers, but also create a program for clients' requests.

one of the directors of dance schools
The main advantage of this way in lack of seasonality .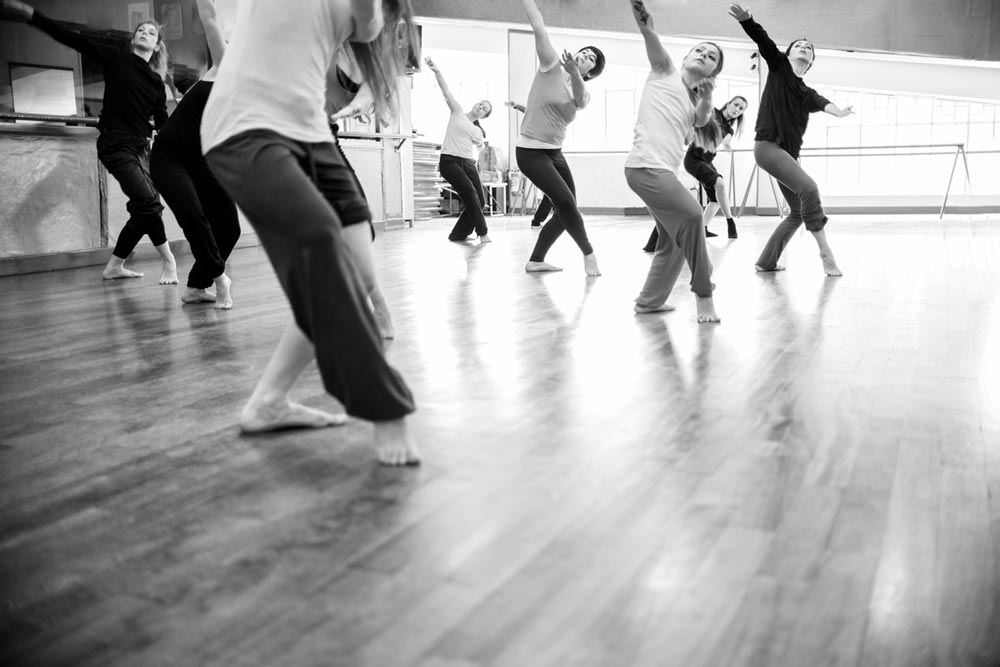 After recruiting a group, it exists for several seasons. nine0003
Whatever path you choose - for the success of the studio you need a logo, website and social networks. A studio without social networks in the modern world is like a person without a name and a phone. It can exist, but it is difficult to communicate, communicate and develop.
Banners and leaflets against target and direct
As they say, all means are good in war. If you want to succeed, act on all marketing fronts and advertising channels. Thinking about which platform to choose - Vkontakte, Instagram * or the recently fashionable Telegram channel, is better to try all . Yes, this approach takes more time, but returns are many times greater than . The specialists of dance studios were convinced of this from their own experience.
It is important to embrace the immensity. We are everywhere: Vkontakte and Instagram *, Telegram, Yandex Zen, all maps, we maintain our website and YouTube channel. Do not forget about outdoor advertising, which by the way gives good results.

Anna, manager of Dance Studio 25.5.

nine0019

Flyers, banners, signs, billboards, like books and newspapers will exist forever . They give a good result immediately after the opening of the studio and already at the stage of a large influx of customers.

We actively use banners, flyers. And clients often come to us with these leaflets. The bearer receives a gift or a discount on the subscription, and we understand that the channel is working.

Oksana, representative of the Virazh dance studio.

nine0019

But not all studios resort to outdoor advertising.

Very rarely we order banners or flyers. The most effective interaction is eye contact. The specificity of the dance involves the nature of the video format. This is great for social networks. That is why the staff of the studio must have a professional videographer and editor.

Angelina, Dance Academy "Space".

And so it will do or a big team

Question of the big state is difficult. Especially when it comes to targetologists, operators and smm-specialists, and the studio has recently started working. After all, most of the functions can be taken over by other employees.

Social networks are often managed by studio administrators. It is easiest for them to collect content, shoot relevant videos, photos and promptly notify the audience about changes in the schedule and class plan.

We already have a large network of dance studios, so now a whole team of professionals is working on social platforms. There is a videographer who deals with video content for YouTube, makes videos for VK. Administrators maintain the feed and stories, targetologists work with the purchase of advertising, there are SEO specialists and programmers, and others. nine0003

Anna, Dance Studio 25. 5.

In some cases, a trainer or administrator can take over the entire function of a targetologist, operator or content maker. Then advertising budget will be several times less than and the staff will be reduced.

Here is the optimal formula: go from the request and the people in the team . It is better to start advertising campaigns with modest amounts in order to understand its effectiveness and adjust the emphasis on each of the sites. nine0003

Experts note that the audience and the client need to learn to see and feel . At some point, show him a beautiful visual, and sometime hold an open lesson with bright coaches or even go out for morning or evening exercises.

This is how some of our clients come to us. During the summer, some of our activities are held in the parks. Passers-by come up, ask, and sometimes immediately join the process.

Marina, representative of S-TANTIA studio. nine0003

Eternal sundress

Our experts note that in the current situation it is difficult to name the most effective advertising. Where Google and Instagram* used to be active and efficient, now there is a noticeable failure.

Still not stable, looking at the statistics. But the "sarafan" works best at all times.

opinion of interviewed experts.

work format can be any , people just talk about their hobbies, activities, successes and, their friends come to the lesson.

Sometimes young people deliberately invite their friends to dance, or several people come to us at once who want to join the group. For them, we have a discount on the "Invite a friend" promotion.

Oksana, employee of the Virazh dance studio.

Another "word of mouth" format - participation of coaches and studio 9 teams0005 in the life of the city . Performances at venues, in universities and schools, parks and at the opening of holidays allows new customers to get acquainted with the result of the school's work and even "fall in love" with it.

Word of mouth options

loyalty programs and discount system work well for a one-time purchase of subscriptions or subscription to social networks. "Subscription on the day of classes", "Repost on VK and Instagram *", "Video feedback with a group mark", various contests and open lessons are all great tools to attract new customers. nine0003

And in order to keep those who have already come, the majority actively use calls and e-mails.

We try to select a convenient communication channel for each client. First of all, we call him if he is uncomfortable communicating in this format, we write on social networks or WhatApp.

Anna, from Dance Studio 25.5.

The final, but no less important component of success is convenient registration for class . This is what the client faces all the time. It should be convenient for him to cancel, reschedule the lesson or choose another coach. nine0003

We use all channels of communication. You can sign up by phone through the administrator, in direct on social networks, in WhatApp or come in person.

Marina, representative of S-TANTIA studio.

Efficiency, the possibility of reminders and access to the schedule - that's what is important for the client every day .

We are thinking about developing a school application, but have not yet approved its format and functionality.

Anna, manager of Dance Studio 25.5.

The application can become one of the powerful tools and a good "highlight" in working with clients. A utility with the most important information, schedule, activity notification function and the ability to record. All this is already possible in the mobile application from AppEvent , developed specifically by for your dance studio . In addition to the fact that the application is made in the corporate colors of the company and with its logo, which is already becoming an additional "trigger" the attention of customers , it contains information about the studio, its coaches, schedule, current subscriptions, and also provides the opportunity to rent the halls for less downtime. The purchase of services takes place 24/7 in one click is as simple and comfortable as possible, and the client himself always has the opportunity to cancel the lesson without additional communication with the studio administrator.

Now we know for sure that is the success of studio dances consist of systematic and well-coordinated work of the entire team. The key to 's success is simple: promotion of the studio in different venues, clear positioning, enthusiastic coaching staff and a "zest".

It is important to understand that the effectiveness of sales and attracting new customers depends on understanding the market and knowing your competitors . Start promotion gradually, increase the pace with the arrival of new customers, and soon you will definitely see the coveted number of newcomers and guests in your halls. And the AppEvent team is always ready to help you add your own "flavor" to your work with clients. nine0003

Do business. AppEvent will take care of the rest.

*social network recognized as extremist in the territory of the Russian Federation.

Marketing a dance studio, how can a dancer attract customers

Skip to content

How to sell your services and advertise your personal brand and your dance studio. We discuss the main advertising channels and ways to attract customers.

nine0002 #How to increase income #Marketing for a dancer #Dance business

At the start of a career, a dance teacher needs to devote more time to work

Read more

Comment

#Marketing for the dancer #Dance business

Briefly about how to retain students and transfer them to

Read more

Comment

#Marketing for the dancer #Dance business

nine0002

In one of the articles I talked about the ideal interaction system

Read more

Comment

#Marketing for the dancer nine0003

Today is a short post about friendship not for sale. This

Read more

Comment

#Marketing for the dancer nine0003

In previous articles, I talked about the mistakes that are often made

Read more

Comment

#Marketing for the dancer #Dance business nine0003

In the last article, I began to analyze the mistakes, having made which, you can

Read more

Comment

#Marketing for the dancer #Dance business nine0003

I would like to devote a couple of articles to mistakes in communication.