How to do northern soul dancing
How to dance to northern soul | Life and style
Like any good student, I am telling my teacher how I think something should be done differently. "How about," I say to my northern soul dance instructor, Sharon Sullivan, "I miss out the tricky shuffle part of this dance step you're trying to show me and just slide my foot along the floor instead – it's basically the same thing, right?"
"No," cries Sharon in horror. "That's dad dancing! And if I catch you dad dancing on a northern soul dancefloor, I'll track you down and slap you!"
She's joking (I think). But she's also got a point: dancing to northern soul music may be a joyful, cathartic experience, but doing it properly is a serious business. Patience, practice and – initially at least – heaps of concentration are behind the effortless spins and elegant footwork you see at northern soul all-nighters across the country. it simply won't do to just turn up drunk and jump about.
To understand the dancing you have to understand the music.
The northern soul scene blossomed in the 1970s, when DJs would hunt down rare black American soul 45s and bring them back to play in venues across the north-west of England. The music – inspired heavily by the Motown sound, with fast tempos and a simple 4-4 beat – was a dancer's dream.
Because the scene embraced competitiveness, with DJs trying to outdo each other by playing the rarest vinyl, so too the dancefloor became a showcase for audacious moves: spins, backdrops, high kicks.
Mastering even the most simple steps is no mean feat: there are no formal rules, but the general gist involves gliding across the floor – sliding one foot and swiveling the other – while maintaining good posture and looking straight ahead.
Sharon was a regular on the original scene, but it was only eight years ago that she realised this naturally evolved dance could be broken down into component parts and taught, like any other. She spends three hours with me and Helen Jane, my wife, guiding us through a couple of simple steps: first we learn to position our feet; next we slide along the floor instead of stepping; finally we progress to swivelling one foot as the other one slides.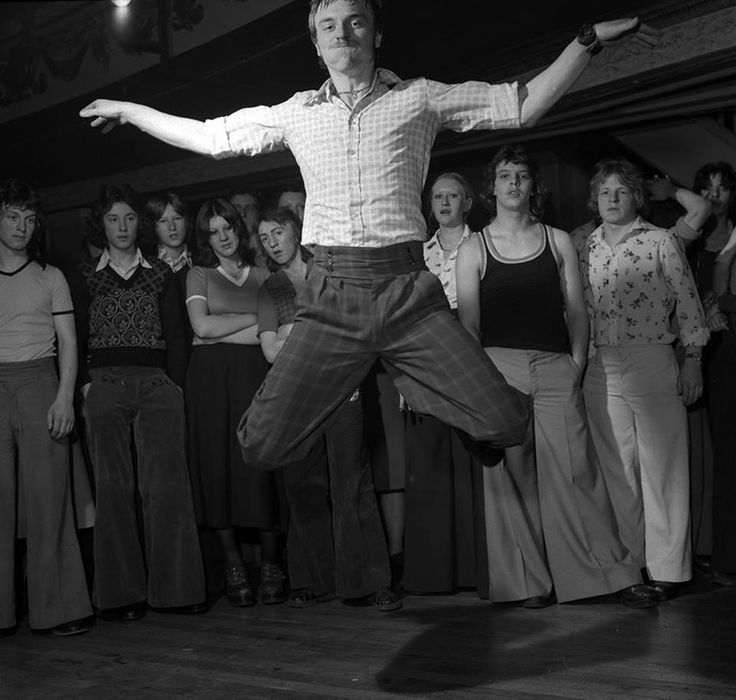 Certain elements, such as shifting your weight from leg to the other, or quickly taking two steps in the space of a single beat – feel unnatural at first, but Sharon explains that only when these foundations are committed to memory can you transfer your mental energy to expressing yourself on the dancefloor. "The most important thing is, it has to be fun," she says. Having fun, it seems, takes serious practice.
I'm thrilled by how much we pick up in one lesson. Sharon is a fantastic teacher and by the time we leave, we can (with a bit of concentration, admittedly) perform the two basic steps she's taught us and also have a few tricks – handclaps, a small spin – up our sleeves to mix things up.
Allow Instagram content?
This article includes content provided by Instagram. We ask for your permission before anything is loaded, as they may be using cookies and other technologies. To view this content, click 'Allow and continue'.
The next night, I don some suitably authentic baggy trousers and we head for the Sheffield City Hall soul night.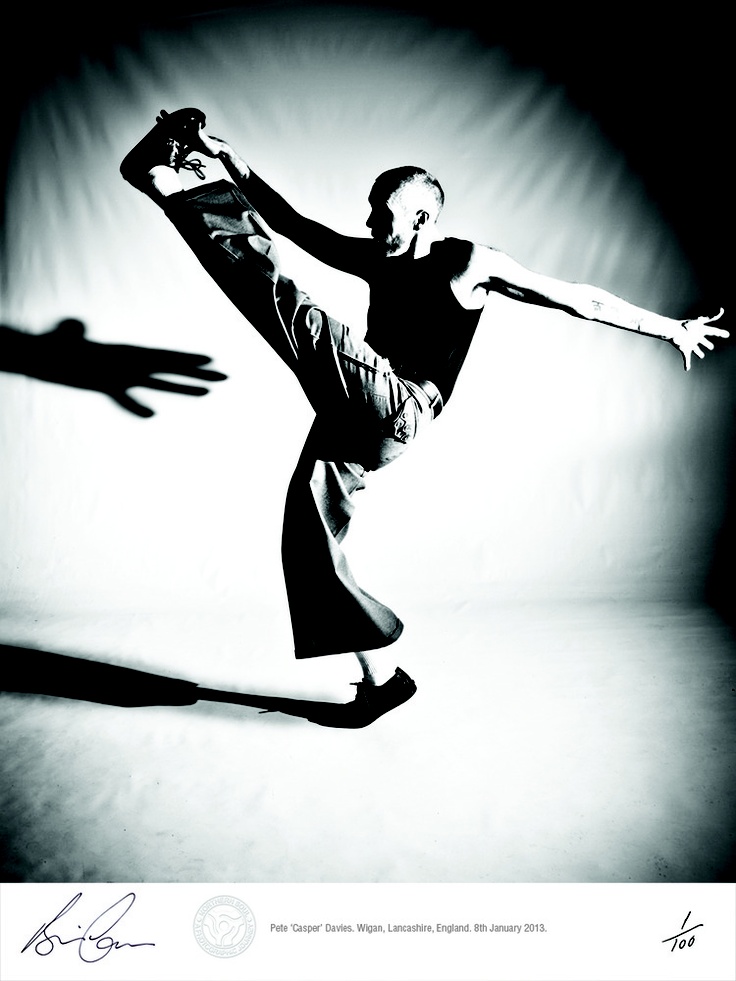 It should feel daunting – there are enough dancers from the original scene there to remind us where we stand in the pecking order. Yet, being surrounded by fellow northern soul fans on a proper dancefloor is liberating. Towards the end of the night – both of us drenched in sweat – I find myself switching between the two step patterns we learned without realising I'm doing it, leaving me free to lose myself to the music. I even throw in a few 360 spins and – improbably – a high kick.

Whether we eventually master backdrops and splits, or just remain gliding along in ecstasy to the music, I know one thing is certain: I won't dad dance again.
Tim stayed at Jurys Inn, Sheffield
For information on northern soul dance lessons with Sharon, or to buy her DVDs, visit northernsouldance.co.uk
Three of the best soul nights
King George's Hall, Blackburn
Celebrating Wigan Casino's 41st anniversary – 27 September
Rolls Royce, Derby
Probably the UK's best-attended monthly soul night – 3 October
Kings Hall, Stoke
The country's main gathering since 1996 – 4 October
For more information on northern soul nights around the country, visit goldsoul.
co.uk
Four moves to practise
1. The backdrop
Drop backwards to the floor on to one or both hands – come back up quickly on the beat.
Illustration: Gary Calton
2. The spin
Make this move your own: pull your arms in or raise them high; spin slow or as fast as you can.
Illustration: Gary Calton
3. The kick
Think martial arts style – keep your balance, but if you topple, turn it into a new move.
Illustration: Gary Calton
4. Shuffle
Move your feet quickly back and forth while heading forwards or backwards.
Illustration: Gary Calton
This article contains affiliate links, which means we may earn a small commission if a reader clicks through and makes a purchase. All our journalism is independent and is in no way influenced by any advertiser or commercial initiative. By clicking on an affiliate link, you accept that third-party cookies will be set.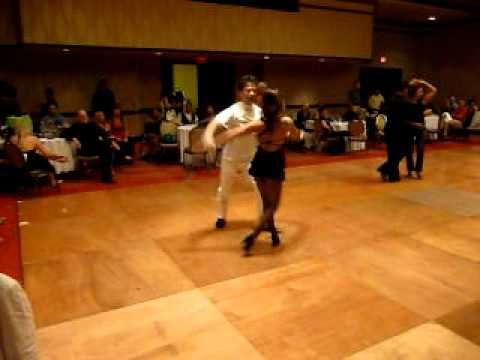 More information.
HOME | Northern Soul Dance
Welcome to Northern Soul Dance. Established since 2008, we're a dance company with a big heart and a well-rooted passion for the Northern Soul scene. So, are you ready to discover your soul?
​
Birthed from the all-nighters back in the 70s, Northern Soul dancing predominantly features gliding and shuffling across the dancefloor, letting the music take control and losing yourself in the moment. Famous clubs such as The Wigan Casino and The Twisted Wheel saw millions of fans take strides through their doors to spend the night twisting away to their favourite Northern Soul tracks. With a thriving scene still going strong today, it's the perfect time to experience the incredible feeling of being 'Out On The Floor'.
​
The power of dance has been harnessed for thousands of years, generations young and old can enjoy the movement whether it's wandering through the waltz in the arms of your childhood sweetheart to getting down in the groove with your best friends, dance is everywhere.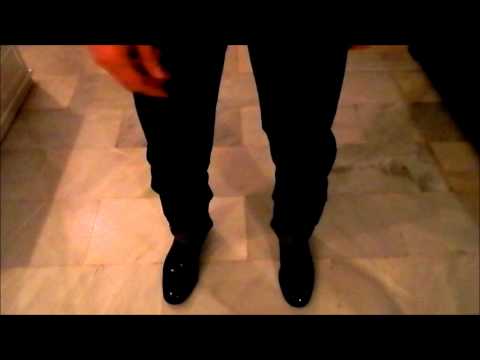 The dance is within you.
​
Whether you enjoy dance as a social activity, are just getting started as a new hobby or you're a fully-fledged professional, there's always more moves to learn and enjoy.
Play Video
Facebook
Twitter
Pinterest
Tumblr
Copy Link
Link Copied
FITNESS & HEALTH
IMPROVED WELLBEING
CREATIVE
EXPRESSION
So, what is Northern Soul dancing? First and foremost, it is a personal creative expression. A way for the dancer to engage with the music, make it their own and let the world around them melt away. Over the course of a night on the dancefloor, styled moves such as high kicks, spins and knee-bending backdrops are all thrown into the mix leaving dancers competing for the best combinations all-night long.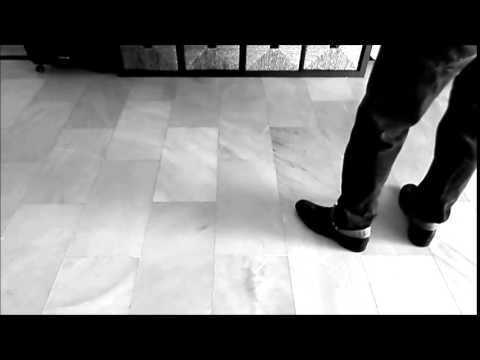 ​
​Here at Northern Soul Dance we want to give you the tools to dance the night away. It's a genre of dance that's joyous, cathartic and loved by so many people. Whether you are a beginner and new to the Northern Soul scene or a professional dancer wanting to expand their dance portfolio, we're able to teach at all levels.
​
​We have a range of services that we can provide – Classes, workshops, private tuition, video tutorials, DVD box-sets and problem-fixing personal coaching. Check out the 'Get Dancing' section to find out more!  You can also subscribe to our YouTube channel to find interviews, tips and techniques etc click the icon  below.
SHAROn l d SULLIVAN
BSc(Hons) PsychOLOGY
MSc(Hons) NutrITION
Fellow UKAPTD
Sharon's passion for the Northern Soul scene blossomed from the young age of 15 and with her already well-rooted devotion to dancing, Sharon continued to develop her life-long dancing career obtaining professional certificates in different dance styles including freestyle dance, hip-hop, street dancing as well as representing England and Scotland in major championships becoming a British Finalist four times.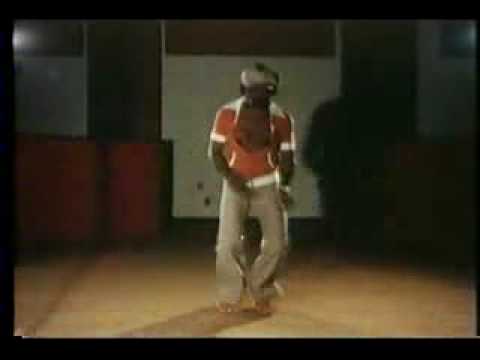 ​
A club night back in 2008 saw the very humble beginnings of Northern Soul Dance. A track hits the dancefloor, Sharon makes the moves, an intrigued friend asks, "Can you teach me to do that?"  and the rest is now history. After years of development, Sharon has curated the Northern Soul Dance company to be able to bring the core movements and ideals to the ever-growing Northern Soul family, either as part of a workshop or for you to try out in the comfort of your own home.
​
A professional dance coach, adjudicator and choreographer, Sharon has been a professional dance teacher for over 25 years. As a member of the British Dance Council, International Dance Council and is a Fellow of United Kingdom Alliance Professional Teachers of Dance (UKAPTD), Sharon has also studied City & Guilds Fashion and Design, BSc (Hons) Psychology and MSc (Hons) Nutrition.  
​
Sharon is also a qualified teacher trainer.  She currently has two students who are training very hard to become professional dance teachers.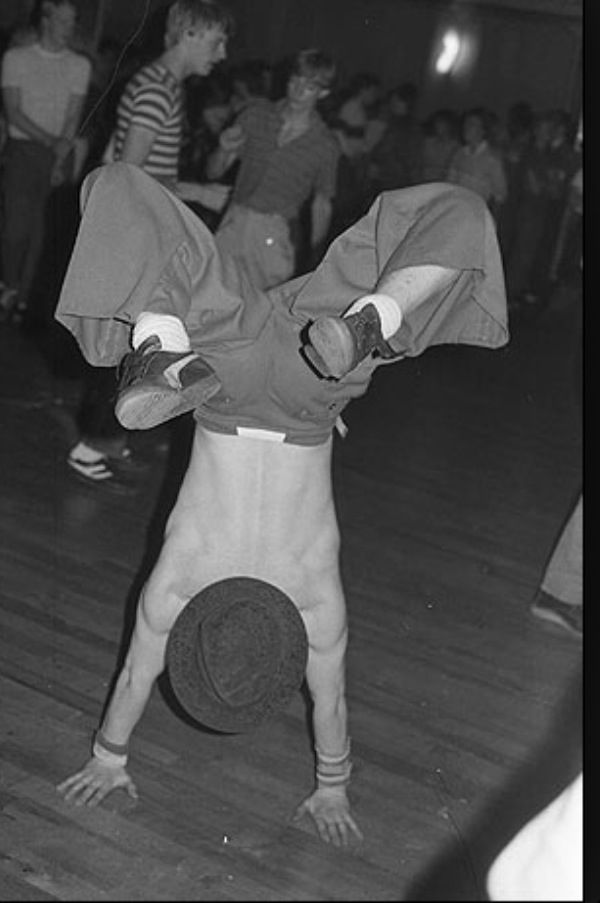 KENNY JAMES
Dancing competitively since the young age of only eight years old, Kenny has won many national and international dance championships over the years. He finished sixth in the world, aged 11 and winner, aged 12 of the North of England Championship against hundreds of competitors. Having been a dancer for over 30 years, Kenny has taught all ages including children wanting to compete nationally and internationally. Tutoring some of the best dance troupes in the UK, many of them have gone on to become teachers themselves.
Kenny has been a passionate advocate of the Northern Soul scene for decades. Regularly touring the UK since 2009, Kenny is able to deliver the moves for a variety of dance styles including Northern Soul dancing. Kenny also provides Northern Soul Wedding Dance tuition and has even had the privilege of teaching many celebrity couples their special first dance for their big wedding day. As well as a passion for the scene, he's also a Drum & Bass DJ, mixing his own unique style with tones of the Northern Soul and Motown genres.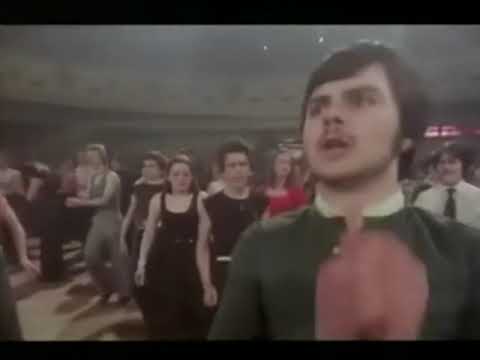 Caucasian ball: three main dances
Getting to the Karachay and Balkar toi - the balls with national dances are called - is not as difficult as it seems. They are held both in Moscow and St. Petersburg during the days of national festivals, and even in Karachay-Cherkessia and Kabardino-Balkaria they are even arranged for almost every holiday. Anyone can join the dance, even without knowing all the rules and movements. It is not customary to judge for mistakes here, especially for beginners. But still, it is worth remembering that this is not an ordinary party, but a real ball with many national traditions.
Etiquette: no "white dances"
Photo from the personal archive of Mariam Tambiyeva

Let's start with clothes: there is no strict dress code for toe. You just need to dress according to the event - whether it is a wedding, a family or a state holiday in the city or in nature. There is only one universal rule: refuse too tight-fitting and open attire - it is inappropriate for dancing.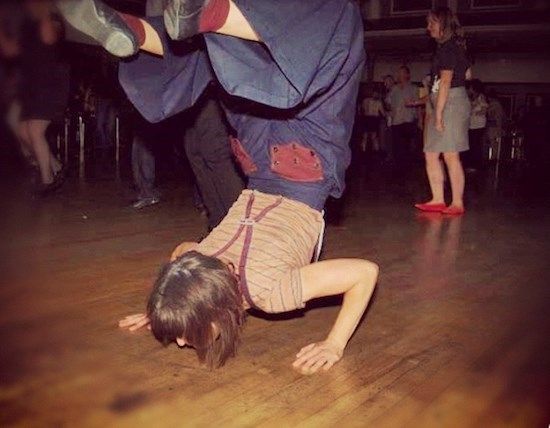 The toy always starts the same way: the participants line up in a circle, forming a kind of dance floor in the center, and everyone who wants to dance goes inside this circle and stands in groups opposite each other. Girls on one side, young men on the other. Previously, this rule was strictly observed, now - according to the situation. On urban sites, where there are a lot of people, they usually become mixed up with the companies with which they came.
Organized toy is easy to distinguish from spontaneous. In the first case, there is always a dance director. He is for the DJ, and for the choreographer, and for the presenter. This "position" is assigned to a person who understands national music, dances well and knows the rules. You can always ask him to turn on a certain song or explain something.
All those who stand in the circle are participants in the toy. They, even if they are not dancing themselves, must support the couples with applause to the beat of the music.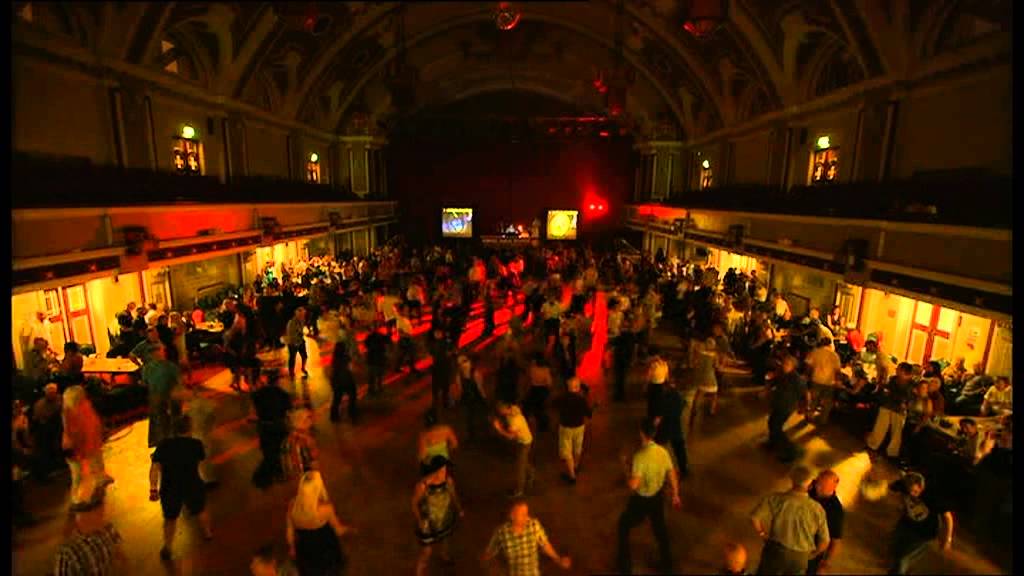 But laughing out loud and talking about extraneous topics in a circle is considered indecent.
An important rule is that only those who are ready to dance get into the first row. Keep in mind, refusing if you were invited to a dance is considered bad manners - it degrades the dignity of both the one who invited and the one who refused. Therefore, if dancing is not included in your plans, stand in the back, spectator rows.
Photo from the personal archive of Mariam Tambiyeva

Now the next step is an invitation to dance. It's so customary that only men can invite to Karachay-Balkar balls. No "white dances". A girl, without losing her dignity, can only ask her brother to dance with her.
If a young man approaches you and extends his hand with a slight bow, congratulations, you are invited. It is important not to blunder here: in no case do not shake hands in response. The strictest rule of the Karachai and Balkar toy is that you cannot touch your partner: neither in a dance, nor ever at all (there is only one exception - dance abezek ).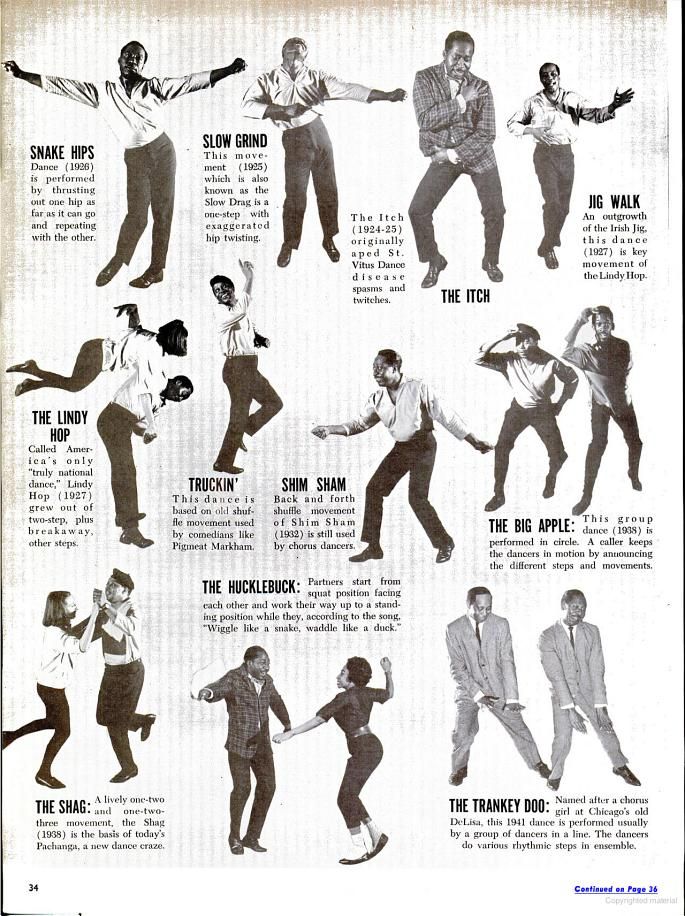 Even contact with clothing is strictly prohibited. To accept the invitation, just take a couple of steps towards your date, tilting your head slightly.
Remember that half of success in Caucasian dances is posture and head position. Do not slouch, keep your back straight, raise your head proudly. For a girl, looking straight at a partner is considered indecent, so her eyes should be half-lowered. And a man, on the contrary, should look only at his partner. But being distracted by something during the dance for a gentleman is a bad form.
At the end of the dance, the gentleman must escort the partner to her place and only then take his place in the line again.
Although good dancers are always held in high esteem in the Caucasus, it is considered shameful to show disdain for those who are less skilled. On the contrary, the rule of good form is to encourage newcomers in every possible way, especially if they are guests. Understanding the pattern of the dance is quite easy, you just need to watch other dancers.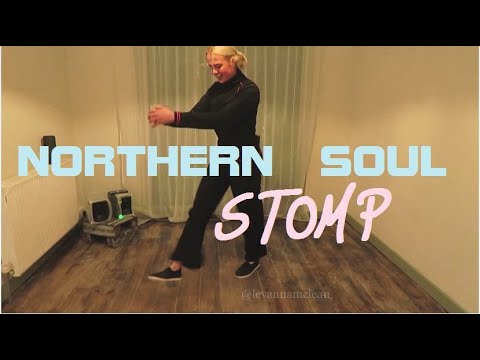 Three main dances
Until the 20s of the last century, each event in the life of Karachays and Balkars had its own dance. About 150 dances have survived to this day. They displayed the epic, the way of life (wedding, hunting, shepherd dances), there were ritual and even magical dances. Over time, many have lost their relevance and are now performed only by ensembles on stage. Some have stood the test of time - they can be seen at any holiday in Karachay-Cherkessia and Kabardino-Balkaria.
In most cases, the toi program includes three dances. This is a mass dance abezek , performed at the very beginning or, conversely, at the very end of the evening, as well as a pair dance tyuz tepseu and an incendiary solo - istemei .
Tuz tepseu: only without hands
Photo from the personal archive of Mariam Tambiyeva

A few more rules:
1. One couple can dance the tuz tepseu dance only once per evening, except for the guest.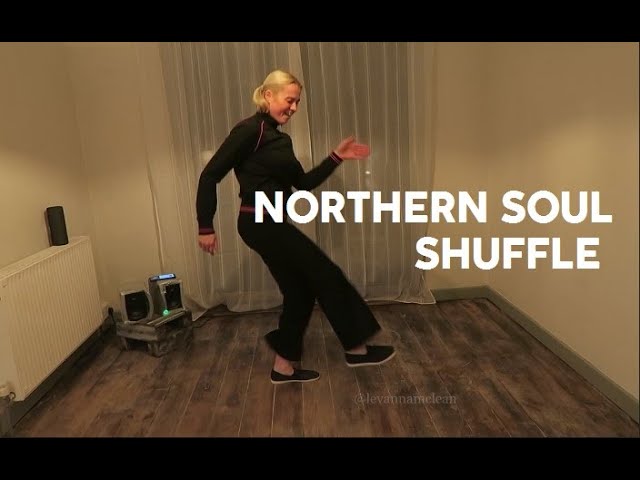 He was allowed to invite the same girl again.
2. A husband and wife cannot dance together, an exception could be made if the steward asked. In general, married boys and girls danced only with relatives: brothers, sisters, nephews.
3. None of the partners can finish the dance before the due moment - this is disrespect for their partner.
4. In arm-in-arm dances, girls always stand to the right of their partner. This is a sign of special respect for the partner. The exception is the pair dance tuz tepseu, in which the girl is on the left hand of the partner.
5. Loud laughter on the dance floor, extraneous conversations, loud screams are considered indecent.

Tyuz tepseu - translated as "true dance", the most popular and often performed in Karachai or Balkar toi. It is danced both to the slow melody of the national accordion and to more rhythmic pop songs.
It is performed in pairs. The drawing is quite simple: the two, stepping smoothly inside an imaginary circle, converge several times in the center - while the girl echoes the movements of the man.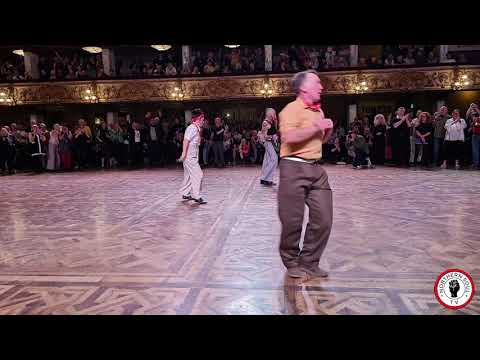 Then, without turning their backs to each other, they change places and repeat the movements again, smoothly approaching and diverging.
The complexity of the dance is in the details: a special step, smoothness of movements, posture, turn of the head, hand movements. In the most skillful dancers, the smoothness of movements is so perfect that the skirts of long dresses and Circassian coats do not move.
It is believed that the tuz tepseu is somewhat reminiscent of the dance of two birds circling each other, where the man is an eagle, resolute and proud, and the girl is a fragile and graceful swan. The comparison "floats like a swan" is the highest praise for a girl in dance.
Istemey: dance battle
Photo from the personal archive of Mariam Tambiyeva

In the pair dances of the Karachay and Balkar toi, it is not customary to show tricks, to demonstrate elements of horse riding. All attention is paid to the partner - even being distracted by the audience is considered bad form.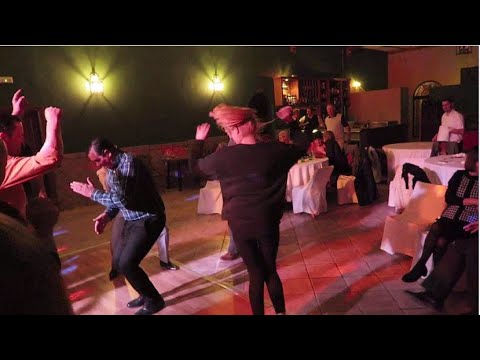 But young people can show their prowess in another dance - estemei (or estemei ). It's almost like a dance battle, because everyone is trying to outdo the other, trying to fit as many complex tricks into the solo as possible. Even elements of acrobatics are welcome.
This dance is performed as a separate number, as well as a short element of other dances, both solo and by a large number of participants.
Anyone who feels strong enough for an incendiary trick can enter the comic dance competition. Spectators can also roam, for example, cheer loudly for the brightest participant.
The most difficult element of the system is the step on bent toes, like in ballet. In order not only to keep balance, but also to perform tricks in this position, special preparation and training is required. Not every soloist of a folk ensemble can dance on the same fingers for a long time.
Abezek: how to show sympathy
Photo from the personal archive of Mariam Tambiyeva

Mass dance abezek is always performed only once a night, but they are waiting for it with special trepidation.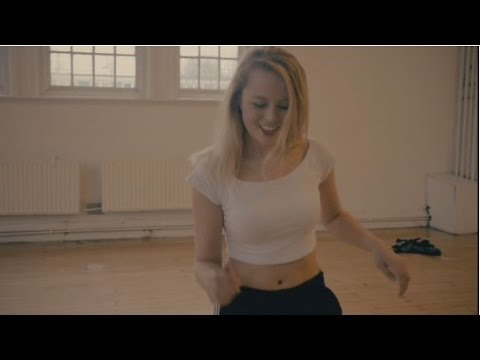 Firstly, this is the only dance in which touching is allowed - the partners perform it while holding hands. And secondly, in it you can show sympathy for your gentleman or lady. There is a whole system of signs for this.
To perform the dance, all those present are divided into pairs, join hands and line up in one column one after another. The girls become strictly to the right of the partner. The column is usually headed by either the most respectable or the most skillful couple. They lead and everyone else follows.
READ ALSO
"When Caucasians dance, the ground burns under their feet"
Is it possible to teach restrained Petersburgers to shout "Assa!" and why the dance united people of different nationalities (and made the wrestling coach remember his homeland)
The column makes an honorary circle around the entire dance floor, after which they line up, and the couples, holding hands, converge in a circle. Then the circle can break into separate pairs and again gather into one column.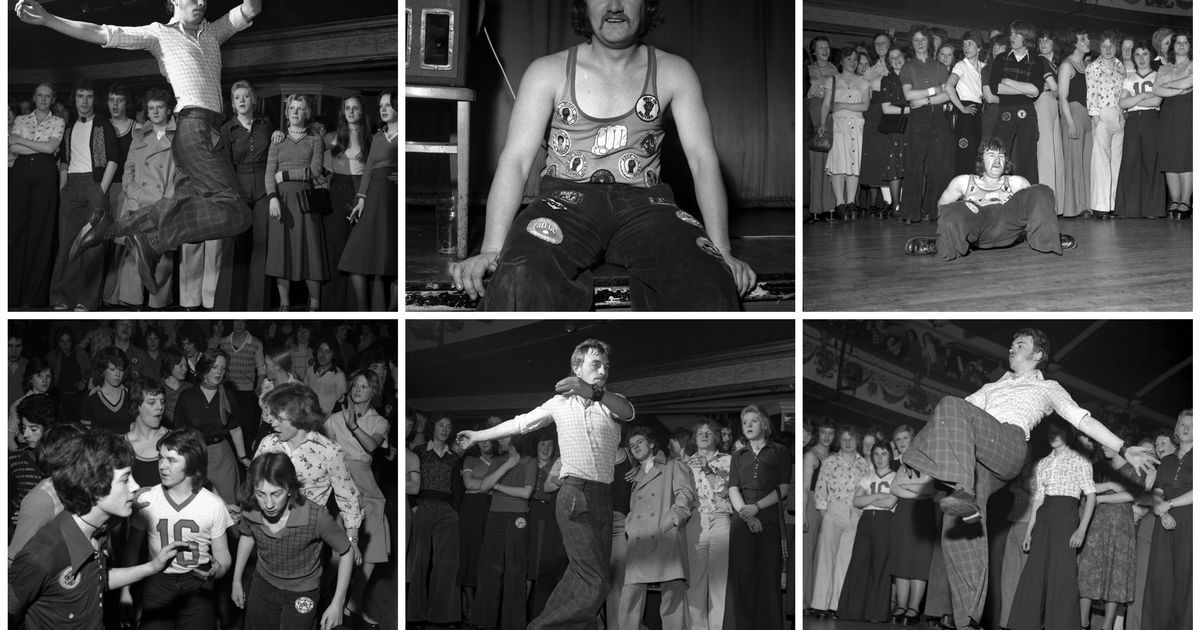 The pattern of the dance is not easy, the main thing is not to lose your partner, changing the gentleman is unacceptable.
To express his sympathy, a young man invited a girl he liked to an abezek, and she had no right to refuse, but she could show her attitude towards the guy in a dance. So, if the palm was open and confidentially lay on the partner's palm, the sympathy is mutual. But a clenched fist or a limp hand dangling spoke of her absence. And the intertwined fingers signaled to those around them one thing: "It's going to an imminent wedding."
Also, as a sign of the seriousness of intentions, the guy in the dance could imperceptibly put a handkerchief in the girl's palm, and if she accepted it, then thereby allowed further courtship. For manifestations of feelings in the abezek, the people did not condemn, but outside the dance it was categorically impossible to do this.
Previously, literally every village had its own system of such symbols. Now the dance, although still popular, has lost its sacred meaning in the communication of young people.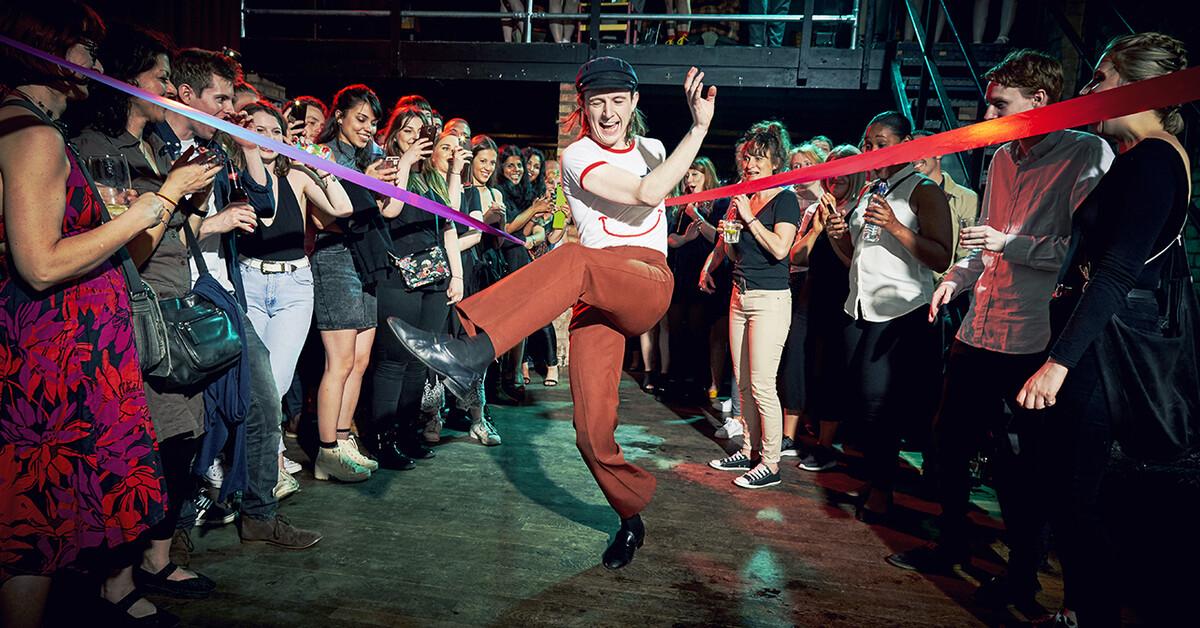 The most common hand position today came from ensembles - hand in hand, palms clenched. So it is most convenient to perform movements.
Mariyam Tambiyeva
Come on, dance! — Dvina 29
The Northern Folk Choir celebrated the 100th anniversary of its legendary choreographer, whose performances are still applauded by audiences all over the world, Ivan Merkulov.
Feet remember
On February 5, the artists and veterans of the choir laid flowers at the grave of Ivan Zakharovich on "Southern Maimaks", and
on the 12th the choir gave a big concert in the AGCC "Jubilee Quadrille", in which the ensemble "Kaluga Souvenir" took part under under the leadership of Merkulov's daughter Elena Soboleva. The audience was able to enjoy and applaud the well-known productions of the master.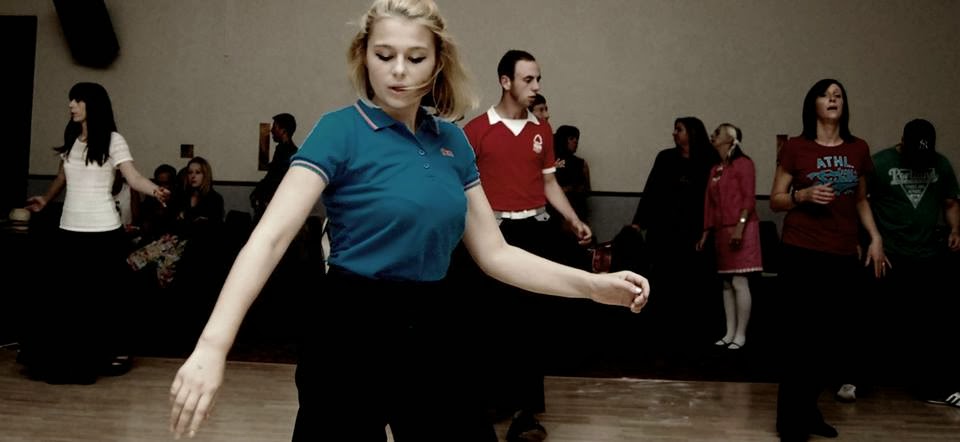 The dancers are new today, but the traditions remain.
Many of the famous numbers - "Russian knees", "Come to us in the North", "Valenki", "Northern barabushka", "Shenkur's tricks", "Vologda lace", "Circular northern quadrille" - dance with pleasure even today . During the work with the team - from 1967th to 1991 - Ivan Merkulov staged more than twenty choreographic compositions, suites, dances, folk performances.
– With this, Ivan Zakharovich staked out for centuries the right of our choir to be the hallmark of the Russian North, – considers the chief choreographer Alexander Selivanov, – and everything that he did, we try to preserve and restore the numbers. An amazing thing: a person seems to have forgotten everything - who, how, where he went, and familiar music will play, and immediately the legs themselves begin to remember. It remains only to re-process the dance and put it in a new way. But the spirit remains the same.
To make your eyes burn
At the meeting of the veterans of the choir, we watched old films about the legendary dance master.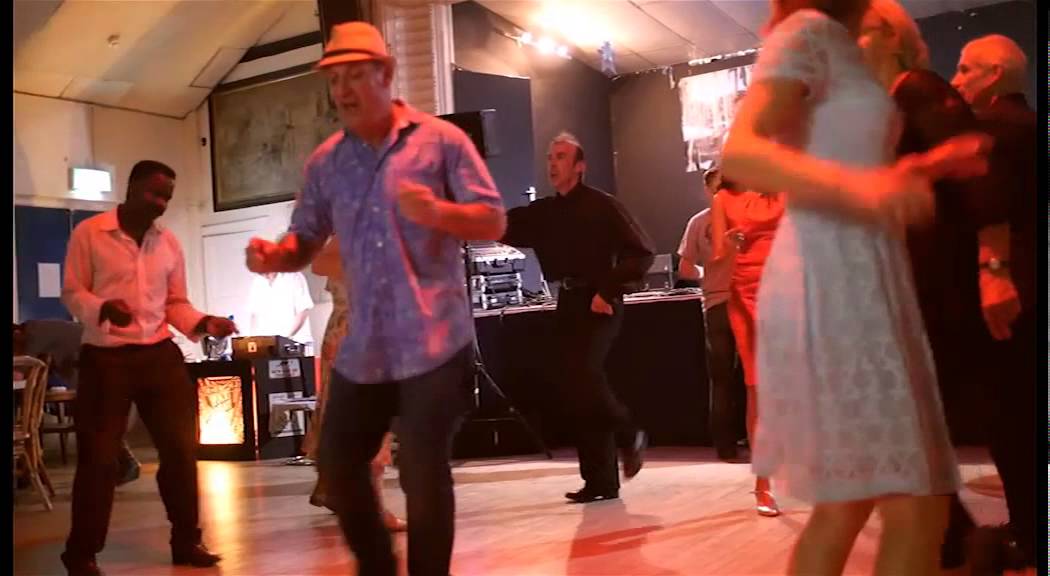 In one, the charming Ivan Zakharovich spoke about himself with humor. How in their native village in the Tula province they danced and sang nobly - at the holiday each village with its own round dance - and what an extraordinary beauty was the best singer Anyuta. As he worked in the ensemble, Moiseev and soloists were called to the Kremlin for Stalin's nightly gatherings. In 1942, despite the reservation, he went to the front ... And under Khrushchev, he staged festive performances on Red Square, controlling two thousand people. Then, at the invitation of Nina Meshko, he got into the Northern Choir, as he loved to listen to lingering Pinega songs with Fyodor Abramov and went to the "gatherings" of the intelligentsia with Ksenia Gemp. He wrote poetry himself, even wrote a novel. I searched in folklore expeditions for something bright, original, so that in dance and song "the eye would burn".
– How are you dancing? The guy will turn, and pick, and wrap, but if he follows the girl - already strictly, without figures, affectionate, respectful attitude towards her.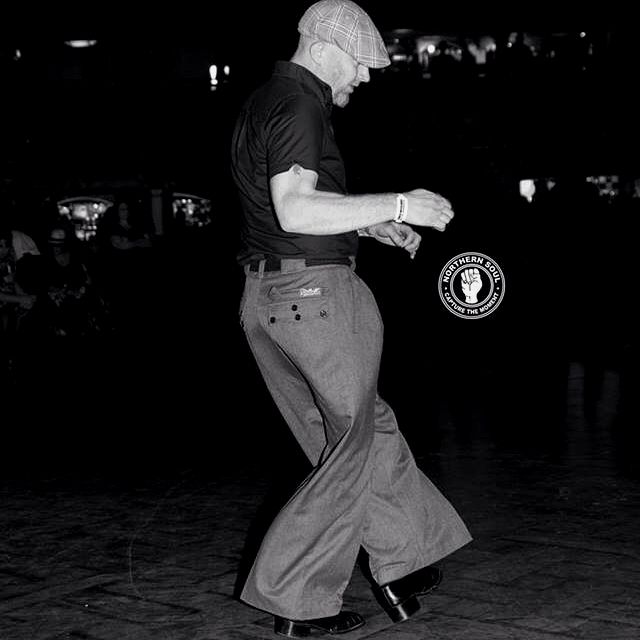 She is purity, chastity, joy on her face, everything sparkles in her, her soul is about to fly. This is beauty! - Merkulov admired and added: - It is impossible for this to disappear. Culture needs to be warmed up, it loves warmly.
The soul danced
In another film, the choreographer carried out a rehearsal with passion, got angry about something, showed something, and it was excitingly interesting ...
– He was exactly like that, – noticed Irina Kalikina, – when he showed something, his soul danced in him – so beautifully and emotionally. He taught the guys, and we, the girls, looked at him with such delight.
Irina Mikhailovna told how in 1968, during a tour on a boat along the Northern Dvina, her husband, Nikolai Ivanovich, took Merkulov to his native village near Koryazhma.
– He found people everywhere who could dance something for him. So here too. It was in the village of Udimo in the Kotlas region that Ivan Zakharovich was shown an amazing dance - a woman can do anything with her legs, but neither her body nor her head sways.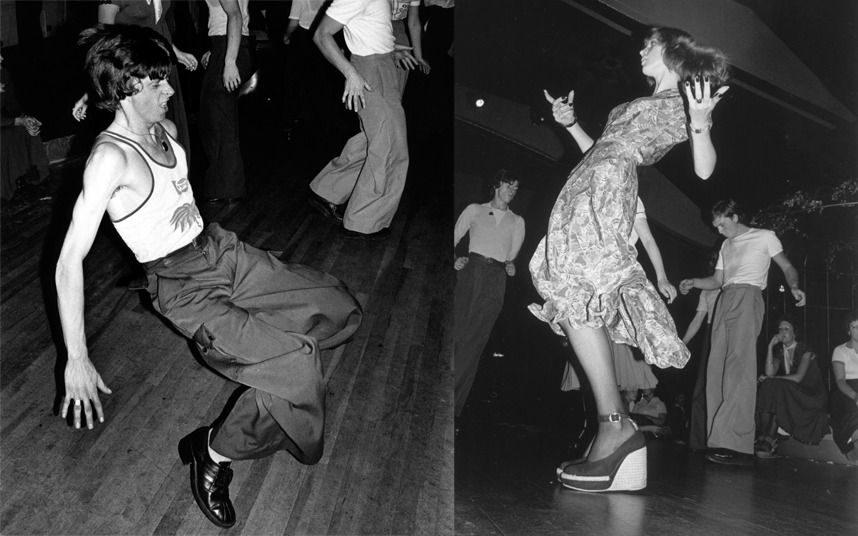 Based on it, he created the famous folk scene "Northern Lamb".
Approximately the same story with "Shenkur's Tricks": one woman shared her memories of how girls and boys danced in the spring, standing on opposite sides of the bridge at the railing... , who has worked in the choir for 23 years and is now tutoring here, used to create a performance, work on it for several months, and after one show, he will take it and shoot it, something is not right ... And he was strict, he could have kicked us out, good for us then there was a lot. Now there are not enough personnel, all hope is for the Small Choir, I hope we will grow good artists.
Rope, winder, shot…
On the eve of the anniversary concert, the artists held an open rehearsal, to which pupils of the Small Northern Choir were also invited. It was what is called by the modern word "drive". The dancers started slowly - plie, batman tandu, ronde de jamb par ter - squats, outlining circles with the toe of the foot and other ballet movements with tricky French names at the barre for warming up the muscles .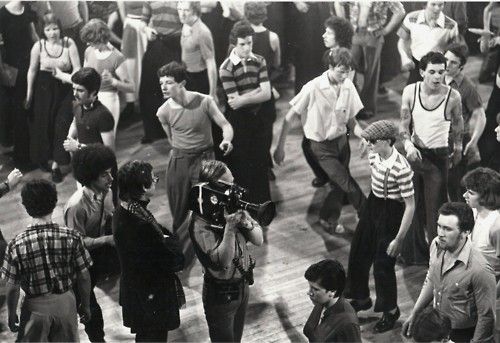 .. And then, as it went in Russian: rope, winder, fractions, girls' spins, men's tricks with spins, jumps and take-offs. "Come on, come on, dance!" The climax was a fragment from the "Northern lamb" with such a crazy pace, energy and beauty that the audience stood up in unison with shouts of "bravo"!
After the concert, some boys and girls tried to reproduce what they had just seen. Anastasia Talchikova, Diana Vorobieva and Maria Smirnova showed how they knock out fractions.
– We already know a lot, but it's so cool, easy and beautiful – not yet, – the girlfriends shared, – but we will definitely learn, we have been doing it for the sixth year already – three times a week, or even more often. And we dream of performing in the Northern Choir!
So much love
Teacher-choreographer of the dance group - Denis Chalykh. He himself has been dancing for nine years. He shared that this desire was so strong that he left the university in the fifth year and went to the College of Culture and Art.