How to do makeup for a school dance
How to Do Stage Makeup for Dancers
June 23, 2020 Uncategorized
If your child is performing in a dance recital, she will need to wear stage makeup, which enhances a dancer's features so that her expressions are visible from the audience.
Below we have provided makeup information to help you with home application tips on how to practise your stage makeup.
Preschool aged children
The key to doing children's makeup for ballet is to use natural colours. The child shouldn't look "made up" with loud colours; rather, the makeup should make her features stand out from far away. Makeup for children is meant to emphasize features, not exaggerate them.
Children, Teenagers & Ladies
As children mature their make up should reflect their age and become stronger and heavier dependant on age. Following the basic model below the make up application follows the same principals however should be darker and include false eye lashes and darker eyeliner for teenage aged students & Ladies.
Things you will need.
Foundation – Skin Colour
Lip liner – Red
Lipstick – Red
Blush – Pink
Powder – Skin Colour
Eye shadow – 3 x shades of browns. Light, Medium & Dark
Eye liner – Black
Mascara – Black
Highlighter – Ivory or Cream
Brushes for lips, eyes, brows, blush, powder
False Eye Lashes for Teenage ages and Ladies
Bronzer can also be lightly used – optional
Foundation/Base
Using a makeup sponge, apply foundation in a color that matches the child's skin tone. Use more foundation than you would for "street" makeup. Blend the foundation at the jawline. Dust on lightweight, slightly shimmery powder so the makeup will stay put onstage.
Liquid or a loose compact foundation
Use a cream/ivory shadow on the lids – Brown eye shadows in different grades are ideas.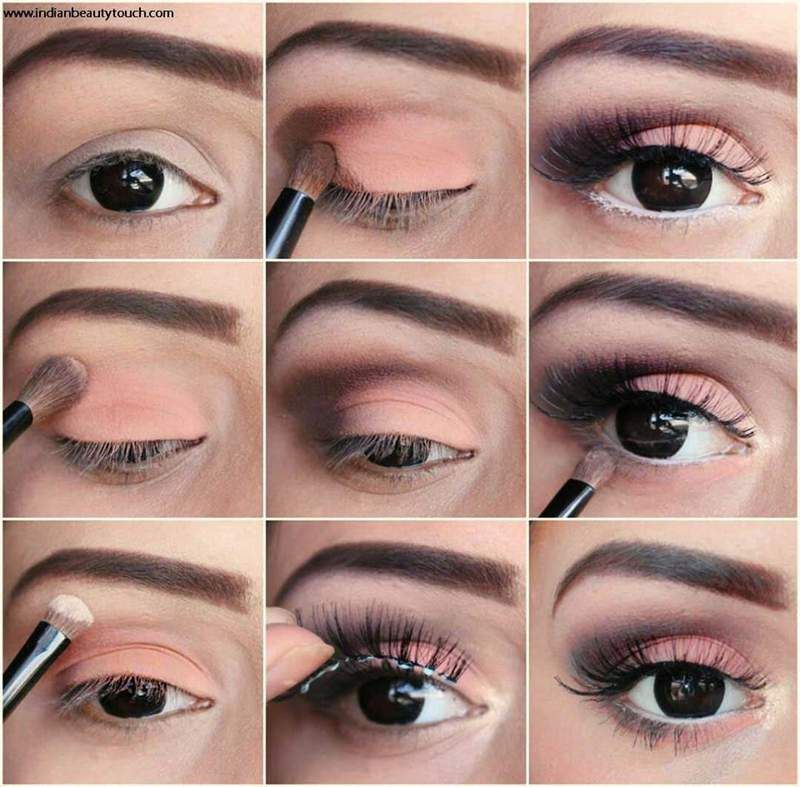 A light, medium and dark brown. Choose a relatively muted colours — too bright and the child will look garish. Finish the eyeshadow with a dusting of powder to hold the colour.
Use a cream blush in a peach or pale pink with shimmery tones to highlight the cheekbones. Blend into the foundation.
Eyeliner
Line the eyes using a liquid eyeliner in black or very dark brown. Extend the line on the top lash slightly past the eye, but don't turn it up. Finish the eyes with two coats of mascara a shade or two darker than the liner.
Applying Lipstick
Begin by lining the lips with a red lipliner pencil, then fill them in with red lipstick. Avoid bright reds, as these can be too bright for children. A deep but strong blood red suits most skin tones
Below we have provided 3 video tutorials that are helpful in demonstrating how to apply stage make up.
This first tutorial is ideal for mums with very young children. It is a longer tutorial but has helpful tips for how to apply make up to young children and keep them settled and still ????
This next tutorial is a fast example of how to apply stage make up for all ages
This tutorial is a little more advanced. If you are looking for a more professional look with tips and tools on how to apply your stage, make up that looks extra sharp
A sketch has been drawn below to help you with your stage makeup.

Along with images as examples for Junior and Senior students. Stage Makeup needs to be a lot heavier than normal makeup because the bright lights wash out people's facial features unless they are emphasized with dark make up. Senior students are asked to wear false eyelashes.
Performance and audition ready hair and makeup tips
Hair and makeup are just a part of being a dancer. But that doesn't mean we are all able to line the perfect cat eye, contour in all the right places and style our hair in something fancier than a messy top knot (#guilty). 
To help us out (and maybe some of you out there, too), Dance Informa decided to look to a pro. Emily Katz is a professional makeup artist who specializes in doing makeup and styling hair for dancers. She's a dancer herself, having worked as a Las Vegas showgirl and in the annual Broadway Bares performances in New York City. Here, Katz answers all the questions we were dying to ask, shared tips and tricks of the trade, and recommends some of her favorite go-to products.
 Take a read!
What are the biggest mistakes dancers make when it comes to performance/audition-ready hair and makeup?
Sophia Hall. Photo by Justin Patterson.
"Most auditions are held in relatively small dance studios, especially in New York City. Dancers don't need the same intensity in their makeup as they would on stage. It is a great idea to look polished and put together, but I wouldn't stress about doing much more than the everyday 'you'.
A big mistake I think dancers make is auditioning with their hair in a way they aren't used to wearing it. You'll start to sweat and get more caught up with how your hair looks (and feels!) than picking up and performing the choreography. Practice your 'audition hair' before you get in the room. Wear it in class as you would like to in an audition. Don't try a French twist for the first time the morning of an audition to have it fall out during a pirouette!"
If I'm not good at all this beauty stuff, how can I learn to get better at it?
"Watch videos and practice! There are endless tutorials on places like YouTube, Instagram and even TikTok.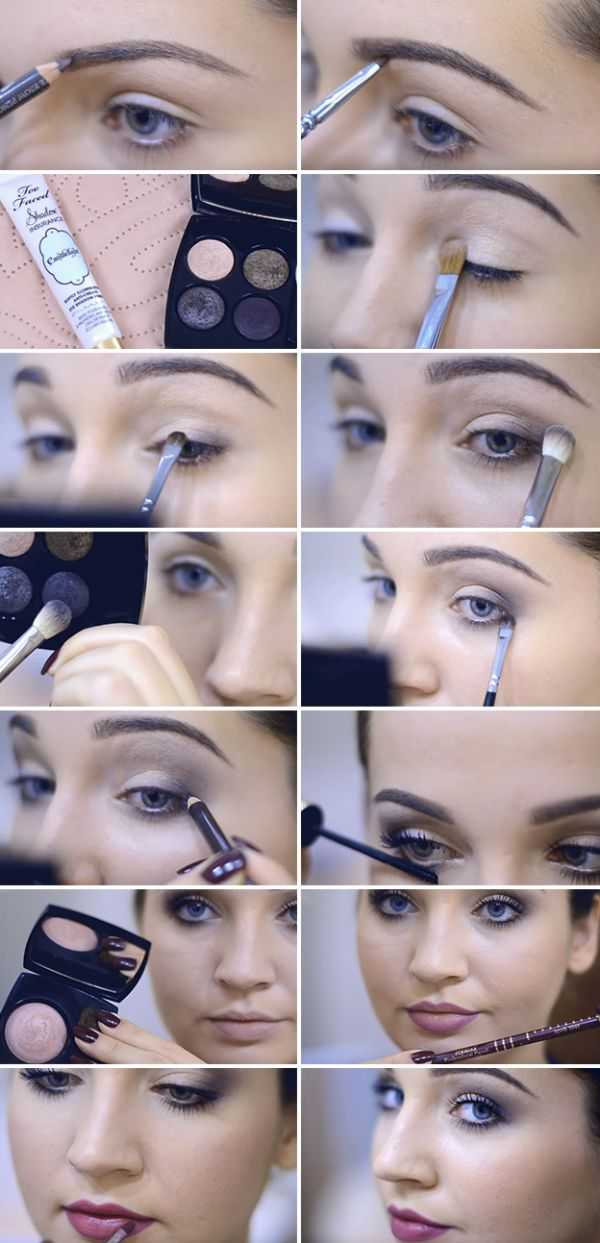 Just don't feel pressure to buy the exact products they are promoting. Usually, you can achieve the looks they are creating with what is already in your makeup bag. Head to a makeup counter and ask questions about what products will work best for your skin type and concerns."
How do you make your hair and makeup last through a long day of dancing?
"I am a big fan of primers. Using a primer before foundation really allows the foundation to grip onto the skin. There are also other benefits — mattifying, illuminating. Some of my go-tos are Veil Mineral Primer by Hourglass (smooths and conceals redness), POREfessional Primer by Benefit (good for textured skin), and Backlight Priming Filter by Becca Cosmetics (illuminating). 
Use a waterproof, long-wear foundation followed by a setting powder for the ultimate sweat-proof, dance-proof face. Lock-It Tattoo Foundation by KVD Vegan Beauty (formerly Kat Von D) has lasted me through the sweatiest of spin classes! Any setting powder will work, but I love RCMA, especially for stage.
Lock it all in with a mist of a setting spray — Urban Decay All Nighter is the go-to! Spray on to your face before mascara, as sometimes it can run if it is not fully dry. And speaking of mascara, always go for waterproof." 
What should I do for hair and makeup in my headshots?
"Hire a professional makeup artist! Seriously, it's worth it. We know what works for photos. Especially when you are printing out a photo 8×10, the casting team wants to see you, not your makeup. Headshot makeup artists specialize in the perfect 'no-makeup' makeup look that really enhances your natural features. Unless you are rocking a cat-eye every single day, a headshot probably isn't the time to start. 
Hair should also feel like how you regularly wear it. I usually like to style hair down with a little bit of body. Even if your hair is always straight, a slight wave is really flattering in a photo. But most of all, it should feel like you. 
If you're not hiring a makeup artist, focus on clean, fresh skin with some contour and blush and neutral eyeshadow tones.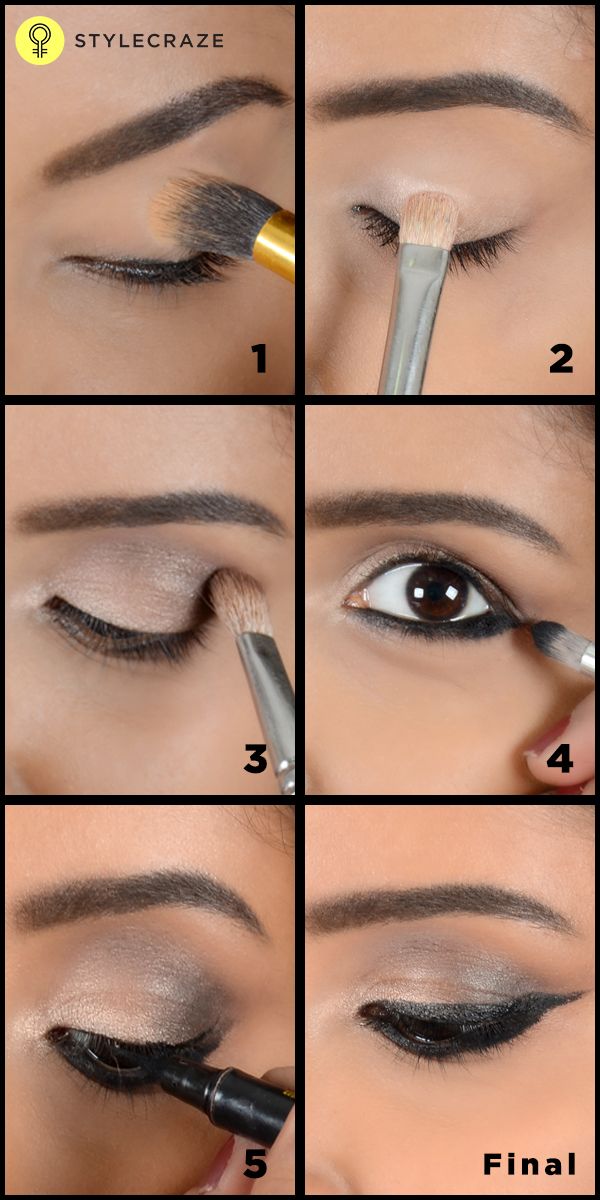 Curl your lashes to really open your eyes, and finish off with a few coats of your favorite mascara. A nude/peach lip gloss looks really fresh. I love MAC Lipglass in Lust or Please Me."
How does performance/stage makeup differ from what I wear day-to-day? What about makeup for on-camera?
"Performance/stage makeup needs to be long-lasting and totally sweat proof. If you are performing on a big stage, it should be more dramatic — long false eyelashes, heavier eyeliner, red lip and strong contour. You don't need to worry about blending your makeup so perfectly for stage, as sometimes harsher lines can have a more dramatic effect from the audience. 
For on-camera, you definitely want to look more natural but also more polished. Seamlessly blended contour and more subtle eyelash placement is key. I opt for individual lashes when working with someone for on-camera. For on-camera dancing, consider hiring a professional makeup artist."
How can I spice up my updo for ballet class and summer intensives?
"There are so many fun Instagram accounts for braiding with quick video tutorials.
 Try a tight braid into a bun (low or high), play around with different parts, or take a tip from the Rockettes and try a sleek French twist. (Bunheads makes the ultimate hair pins for this look to stay all class.)"
On what products should I splurge? 
"I always think good makeup comes from good skin. That's why I would be more likely to invest in a really good skincare product and opt for more budget-friendly makeup. Maybe get that amazing, more expensive long wear foundation for shows, but pick up your powder bronzers, blushes and eyeshadows at the drugstore. Drugstore mascaras can be just as effective, but always make sure you're grabbing the waterproof version if you'll be sweating!"
What should I always keep in my dance bag?
Kirica Takashi.
Photo by Rachel Neville Photography.
"I love a refreshing face mist throughout the day. A few spritz of the Luminous Dewy Skin Mist by Tatcha refreshes not only your makeup but gives you that extra glow.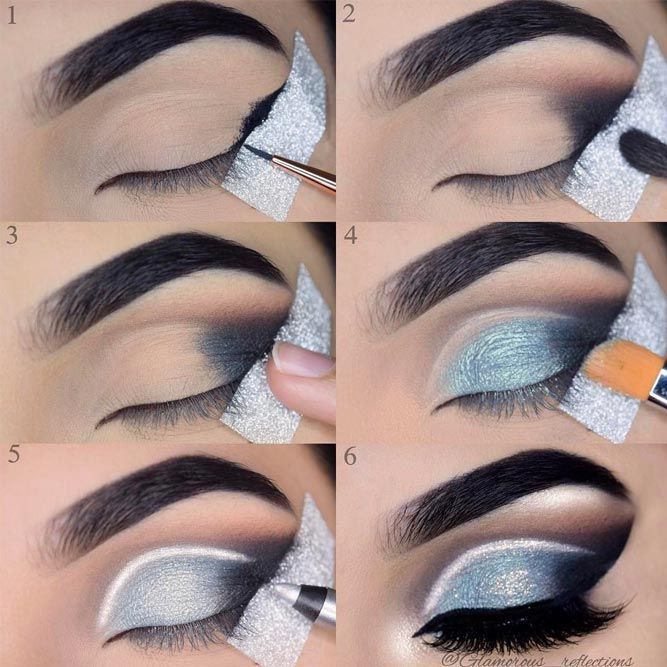 Keep a lip balm and lipstick on hand. You never know who may show up to watch class. I'd also recommend keeping a travel-size hairspray and a Ziplock bag with a few hair ties and bobby pins. 
Another good item to keep in your bag is a travel pack of makeup remover wipes. While not my recommended way to wash your face, they are convenient to wipe away makeup on the fly." 
What are a few of your favorite products, and why?
"A great universal red lipstick for dancers is Sephora's Cream Lip Stain in 01 Always Red.  I love it for the color pay-off and staying power, and the price is more budget-friendly than some other top brands of the same quality. It will also last you a long time! 
Some of my favorite drugstore beauty purchases are lashes and lash glue. Ardell makes amazing lashes that hold up well over multiple uses and are super easy to apply. Duo Lash Adhesive is the only one I use."
Dancing means sweating in makeup…yuck! Do you have any skin care tips?
"Remove your makeup every single night! I also have so many dancers asking me how to remove that last bit of eyelash glue that doesn't seem to come off.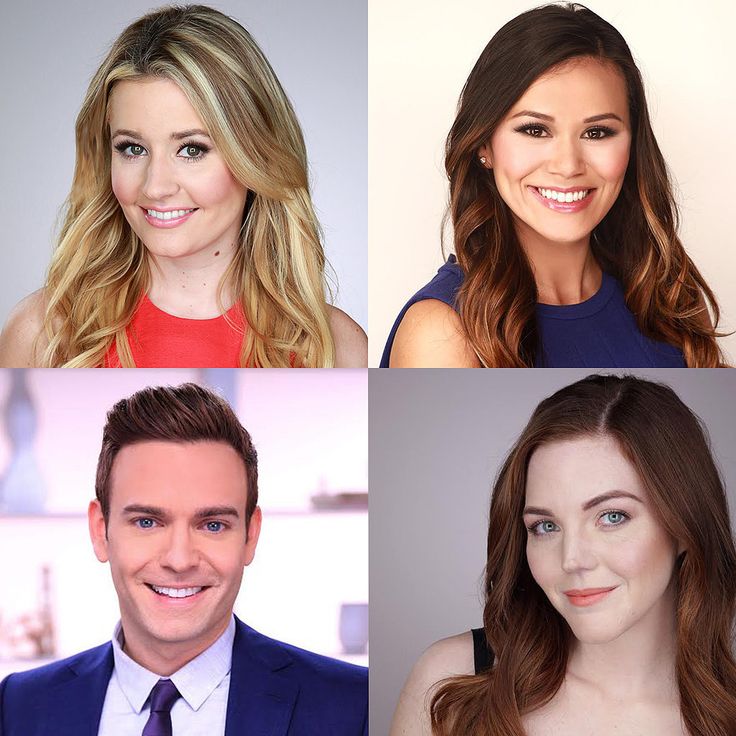 The first thing I ask: How do you remove your makeup? 
Start with a cleansing oil or balm. You typically massage it into your dry skin and it melts the makeup away. I love the Rose Geranium and Apricot Cleansing Oil by Votary or the PreCleanse Cleansing Oil by Dermalogica.   
I follow this step with a cleanser that addresses your specific skin concerns (acne, clogged pores, oily/dry skin). If there is still any residue left on your face — specifically around the eyes — use some Bioderma Sensibio h30 Micellar Water on a cotton pad, and it will remove whatever is left. 
Hydrate your skin every night with your favorite serum, oil or moisturizer."
When should I hire a makeup artist?
"Hire a makeup artist for your headshots and photos, dance reel video shoot, red carpet and special events! You can find me on Instagram @emkatzbeauty or contact me through my website, www.emkatzbeauty.com."
By Mary Callahan of Dance Informa.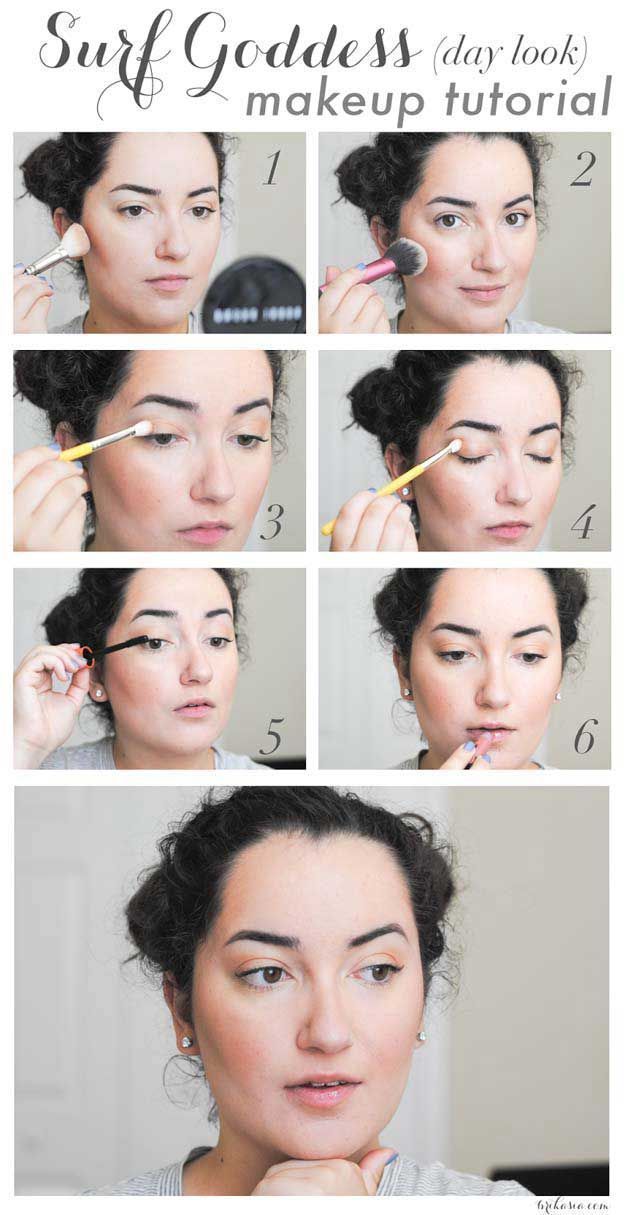 Related Items:advice for dancers, dancer advice, Emily Katz, hair and makeup, hair tips, hair tips for dancers, makeup, makeup artist, makeup tips for dancers, Tips & Advice, tips for dancers
11 easy make-up ideas for every day
How to emphasize the advantages of make-up without causing unpleasant questions from teachers? We talk about the rules of school makeup
© fotoimedia/imaxtree
Contents:
School make-up rules
Discreet eye makeup
Everyday lip makeup
How to do makeup to school in 5 minutes: instructions
Beautiful everyday makeup for school: life hacks
Photo gallery with everyday makeup ideas
5 makeup rules for school
© fotoimedia/imaxtree
The image of a young schoolgirl is light and airy, and makeup should be the same. Therefore, when creating a school make-up, it is necessary to achieve maximum naturalness without overdoing it with cosmetics.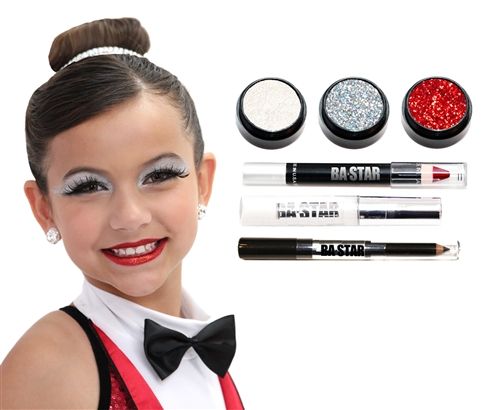 How to choose it correctly?
1
Avoid heavy foundation, bright matte lipsticks and colored eyeliners and shadows. Instead of thick mattifying creams, opt for light fluids and BB creams that allow the skin to breathe and look natural.
2
In school make-up, it is best to focus on the eyes. Lightly tint your eyelashes - and your look will immediately be much more expressive. Additionally, you can add some shadows. The ideal color scheme is pastel: beige, gray and light pink shades.
4
It is important to have your own cosmetics that suit your skin type and tone. If you use your mom's or older sister's foundation, there is a risk that it will look like a foreign mask on your face.
5
For problematic skin, choose products with caring ingredients such as aloe extract and tea tree oil in the composition.
Inconspicuous eye makeup for school
© fotoimedia/imaxtree
In order to stand out from the crowd and emphasize your dignity, it is enough to focus on the eyes.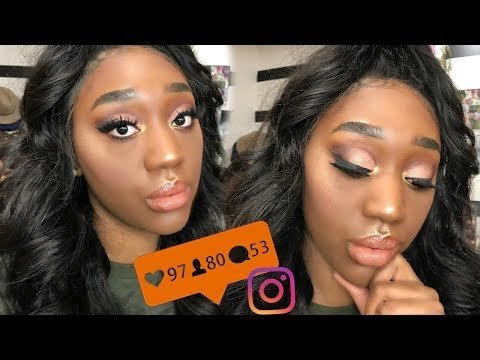 The minimum set of tools looks like this: mascara and eyebrow gel.
Eyebrows should be given a neat, but at the same time completely natural shape. No need to pluck your eyebrows to thin threads or make them very graphic - thick, fluffy and natural eyebrows are in fashion today. It is enough to comb them and fix them with eyebrow gel.
Ink can be black or brown. Brunettes and brown-haired women can use black mascara, it will not look too bright. We advise fair-haired and blondes to choose brown: it will give the desired volume, but at the same time it will not look unnatural.
In addition, you can use light shimmering shadows. Apply peach or champagne eye shadow all over the lid. Do not use dark colors or repeat popular tutorials on creating smokey ice. At school, this will look out of place, so we do not recommend spending precious time on this in the morning.
High school students can draw a thin arrow with a soft pencil. So they additionally emphasize the space between the eyelashes and make the look even more expressive.
Everyday school lip makeup
© fotoimedia/imaxtree
Lip makeup should also be as natural as possible. The main two functions of lip makeup for schoolgirls are moisturizing and giving a light shade.
It is worth giving up bright lipsticks and pencils: firstly, they will look vulgar - not to mention the fact that they will probably annoy teachers. Secondly, it takes more time to accurately apply bright products, and after each snack, such lipstick needs to be renewed.
Give preference to caring lipsticks and glosses that will not only make your lips brighter, but will also properly nourish and moisturize your lips. Tinted balms, lip oils or translucent glosses are best suited for this. The undoubted advantage of these funds is easy and quick application. It only takes a few seconds to refresh your make-up.
How to do makeup for school in 5 minutes: instructions
When you have only 5 minutes in the morning, but you want your face to look well-groomed and fresh, follow our instructions for creating simple and gentle makeup.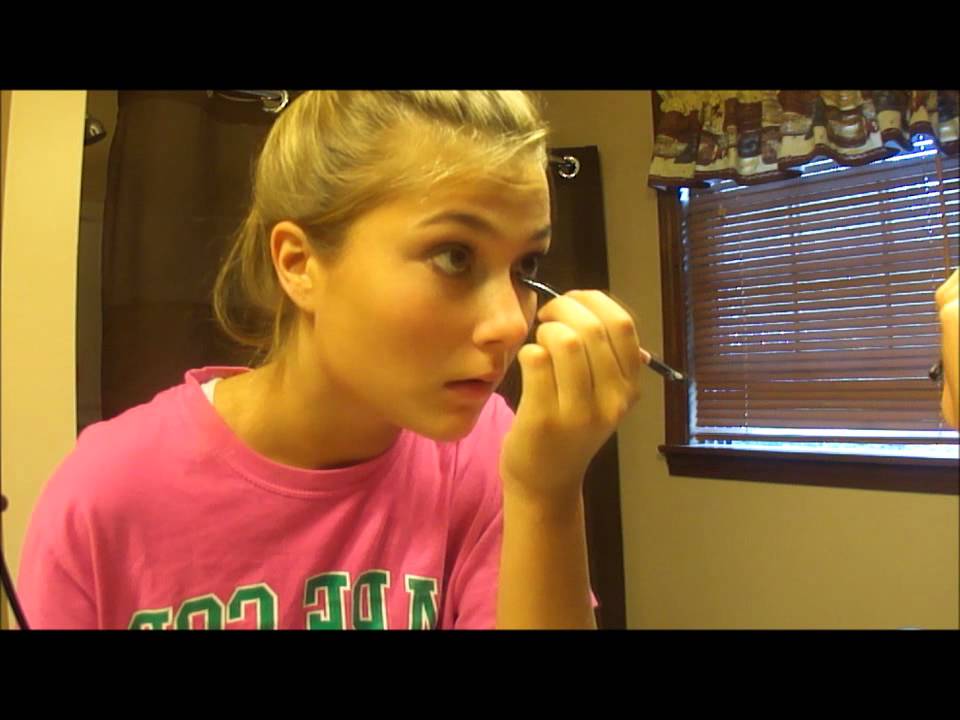 © Makeup.ru
© Makeup.ru
© Makeup.ru
1
Proper makeup should start with skin care. Especially in adolescence, it is necessary to pay attention to high-quality skin cleansing. Wash your face and further cleanse the skin with a tonic. Then apply a moisturizer that suits your skin type. Don't forget your lips: they also need hydration.
2
Choose a light foundation or BB cream: this will not create a mask effect on the face, but will perfectly even out the tone and hide some imperfections. Apply the cream with your fingers or sponge, so you will achieve an imperceptible coverage. Do not forget to wash the sponge properly and change it more often: bacteria appear on it during use, which can provoke rashes.
© Makeup.ru
3
To mask more serious imperfections, use a corrector - it should be applied locally.
© Makeup.ru
4
To brighten up your face, add some blush to the apples of your cheeks.

Choose a shade that is as natural and light as possible.
© Makeup.ru
5
Comb your eyebrows with a clean brush and set them with a clear or tinted gel. Apply light shadows (beige, golden, gray or peach) to the entire moving eyelid. Coat your lashes with brown or black mascara. Don't apply too much to avoid clumps.
© Makeup.ru
6
Apply a little peach gloss to your lips. Delicate and discreet makeup is ready!
© Makeup.ru
Look for another good example of a make-up for school in our video tutorial.
Beautiful everyday make-up for school: hacks
© fotoimedia/imaxtree
1
If your skin does not have any breakouts and does not need serious correction, use powder. Apply with a fluffy brush over moisturizer. So you can achieve a matte finish, but at the same time it will be absolutely weightless.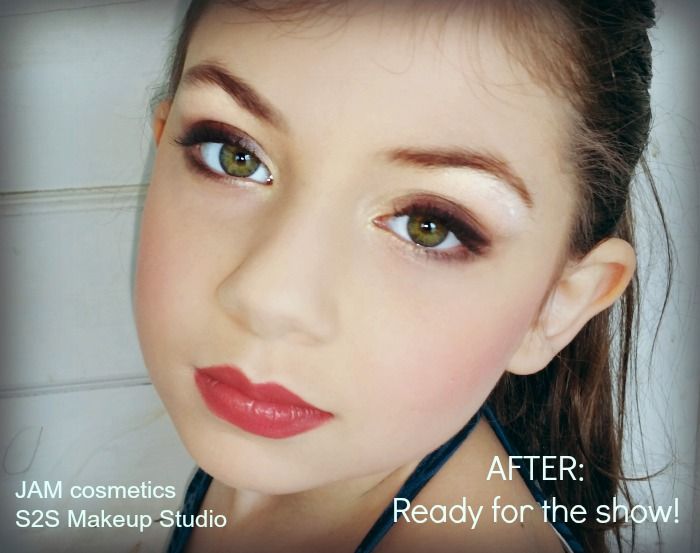 2
Translucent tint balm is a must-have for your beauty bag. It will not only moisturize the lips, but also, on occasion, will be a great substitute for blush. In addition, such a tool can not be overdone.
3
If you have acne or red spots on your face, don't try to cover them up with heavy foundation. Use a green color corrector that neutralizes redness: apply it dotted on redness. And on the entire face with a thin layer, then apply a foundation.
Collection and use of personal information
Personal information refers to data that can be used to identify or contact a specific person.
You may be asked to provide your personal information at any time when you contact us.
The following are some examples of the types of personal information we may collect and how we may use such information.
What personal information we collect:
When you submit an application on the site, we may collect various information, including your name, telephone number, email address, etc.
How we use your personal information:
The personal information we collect allows us to contact you and inform you about unique offers, promotions and other events and upcoming events.
From time to time, we may use your personal information to send important notices and messages.
We may also use personal information for internal purposes, such as conducting audits, data analysis and various research in order to improve the services we provide and provide you with recommendations regarding our services.
If you enter a prize draw, competition or similar incentive, we may use the information you provide to administer those programs.
Disclosure of information to third parties
We do not disclose information received from you to third parties.
Exceptions:
If necessary - in accordance with the law, court order, in legal proceedings, and / or on the basis of public requests or requests from state bodies on the territory of the Russian Federation - disclose your personal information.