How to do belly dance like shakira
The 4 Tips That Will Have You Belly Dancing Like Shakira
Share this article
---
Have you ever been to a wild party and found yourself standing on the edge of the dancefloor awkwardly clapping along while you watch everyone else dance and go crazy? No? Is that just us?
Well, we're going to go ahead and pretend that we're not the only ones who are like this because this article is all about teaching you Fairies how to shake what your mama gave ya.
For those keen on learning how to belly dance and make their way towards the centre of the dance floor, the first rule you need to know is to own your own style. The reality is, if you feel awkward when you dance, then you'll look it! You need to feel the music and not be afraid to have a little fun.
Having said that there are a few techniques that can help you "fake it till you make it".
To do a hip lift or shimmy, you need to bend both knees. Then, straighten your right leg, which should raise your right hip, lifting it upward. The hip bone should shoot up towards your rib cage. Make sure to keep your heels flat on the ground as you do the lift and try not to move your upper body at all.
Now, you need to bring your right hip back down and try the same movement on the other side. Just straighten your left leg and raise your left hip upward.
Repeat the hip lift on both sides at a faster pace, while skipping the break in the middle between the two sides. It should look like your hips are lifting on the right and then on the left smoothly and fluidly.
At full speed, your hips will shimmy from side to side at a quick pace, which is known as the "shimmy" move.
Step one, check!
To do a belly roll, first begin with your feet flat on the ground and your upper body lifted, with your arms relaxed at your sides. Now bend your knees.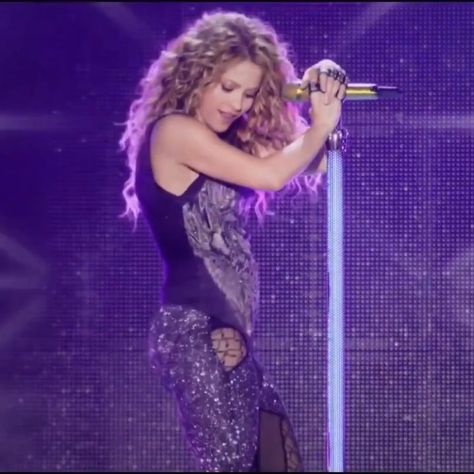 Next, contract just your upper abdominal muscles, drawing them into your spine. Then, contract just your lower abdominal muscles, drawing them inward. Push out your upper abs and then push out your lower abs.
Keep repeating these movements in a sequence and try to make the contracting in and the pushing out of your abdominal muscles fluid, with no pauses or breaks.
To mix things up a little, add a little hand movement to your routine by mimicking the back and forth motion of a windscreen wiper. Just use your index finger and middle finger on each hand, side by side.
Another popular hand movement to spice up your dance routine is one that sees you mimicking the action of changing the light bulb. Try it a few times in time with the music until you follow the beat.
Cover photo by: @siempreweddings
Posted in Expert Advice by wedded wonderland
Share this article
---
Next >>
The Best Crystals for Love, Marriage & Relationships
Join Our Mailing List
Name *
Email address *
State *
How to Belly-Dance Like Shakira
How to Belly-Dance Like Shakira
Belly Dance: The undulating hips and sculpted body of the Lebanese-Columbian singer Shakira are famous all over the world.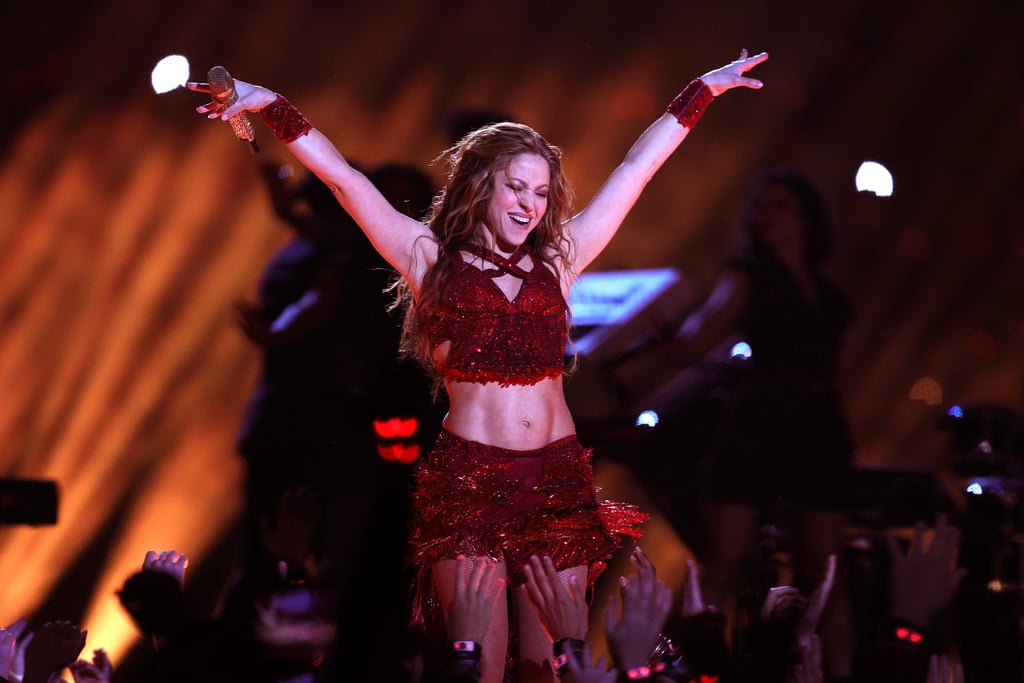 She has revolutionised the art of belly dancing by introducing modern moves which have encouraged young women all over the world to belly dance like her. Dance instructors in many countries also offer dance lessons based on Shakira's style of belly dancing, going on to show how popular she is.
If you want to learn how to belly dance like Shakira then there are some easy to follow steps that you can use to help get you started in this unique and provocative style of dance.
Instructions
1

If you really want to dance like Shakira, you should register yourself in a belly dancing class to learn the very basics of this dance. You will learn muscle isolation and dexterity in these belly dancing classes and will be required to practice on a regular basis. If you enjoy these classes, you will learn quick and move one step closer towards your goal. Be sure to choose a belly dancing class that is for amateurs so that they start slow and teach the basics first. You do not want to be in a belly dancing class with properly trained dancers as you will be unable to keep up with the routines and might fall behind or lose interest. You will want to be in a belly dancing course that caters to beginners like you so that you can work at your own pace and develop the skills slowly. Also, make sure that the instructor is qualified and understands your basic skill level.

2

Shakira always adds modern elements in her belly dancing so you need to take hip-hop dancing classes which will help you add new moves to your belly dance. If you know other dance styles, you will also be able to incorporate non-traditional moves in your dancing, just like Shakira. Once you have developed some skill in belly dancing then you can incorporate other styles of dance to the mix. However, it is entirely up to you as to the style that you want to mix the belly dancing with.

3

Physical fitness is essential. It is not only Shakira's skill at dancing which makes her special, but her looks as well. You will need to work extremely hard on your body, especially your legs and belly if you want to take up belly dancing properly. Your stamina will also matter, since dancing can be very exhausting over long periods of time. It might be a good time to hit the gym and start working out. Remember to focus on particular parts of your body that are used for belly dancing. By working out regularly your body will begin to get tone and you will start feeling more stamina and energy. Overall your fitness level will increase and you will start feeling much more healthy as well.

4

Shakira's music video "Hips Don't Lie" is a perfect tutorial video which you need to watch closely and then try to mimic the moves. Slow down the video or even pause it just to study some of Shakira's moves. This is a good method if you want to learn belly dancing informally at home. Remember to take your time and not overdo it. Just keep following the video and slowly you will begin to belly dance like Shakira.


Posted by mark-karev in Public Figures
how to learn belly dancing at home
Do you want to learn how to dance belly dance correctly? It is enough to learn a few basic movements and add a special mood to them.
We have compiled detailed instructions on how to learn belly dancing so that you can dance no worse than a Colombian pop star.
Tatyana Shamanina
Tags:
weight loss
Dancing
How To
Slim stomach
incendiary dance
Shutterstock
How to learn to dance a beautiful oriental belly dance at home? Of course, it's not easy. However, it is easier to dance it at home than any other dance style. Especially if you have never been into dancing before.
Basic movements
Stand with your feet together and your arms at your sides. Then slightly bend your knees and raise your chest - this is the starting position for starting any movement in the belly dance.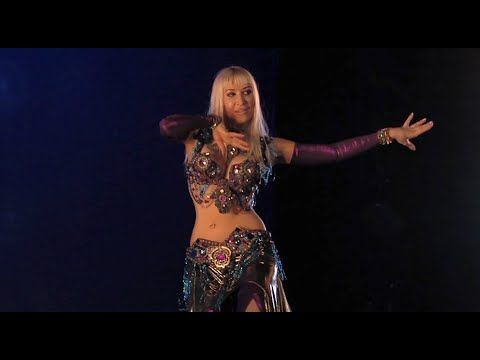 For smooth movements in the dance, you need to tighten the muscles of the lower abdomen and engage the pelvis.
Bend both knees. Then straighten your right leg to lift your right thigh up. Then lift the pelvis up to the chest, while the upper body should not be involved. The heels must not be lifted off the ground during this movement. When you "pull" up your right hip, lower it and repeat the movement with your left. Namely, straighten your left leg and lift your left hip up.
Repeat hip lift on both sides at a faster pace. Do not pause - first lift the right thigh up, and then smoothly - the left. At an accelerated pace, the hips will swing quickly from side to side - now you know how to perform the shimmy movement.
Start in the starting position with the right foot on the floor and the left foot slightly extended, about a few inches forward with the heel raised.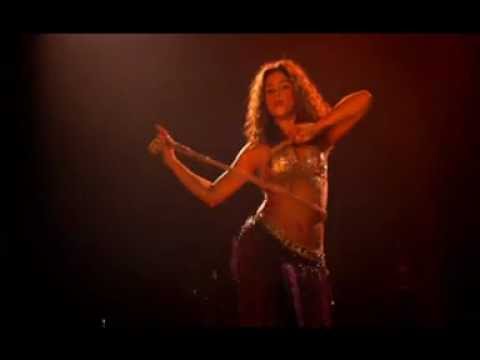 Then bend both knees and keep your chest and arms up. Then straighten your left leg, lift your left thigh and immediately lower it to the level of your right thigh. At the same time, keep your right leg bent during the movement. Next, repeat the mini-bunch at a fast pace so that it looks smooth, without pauses and breaks.
How to quickly learn belly dancing at home? Easy, the main thing is not to miss a single basic movement, including the "tummy". Starting position - feet are on the floor, the upper body is raised, and relaxed arms are at the sides. Then slightly bend your knees and tighten the muscles of your upper abdomen, pulling them in. Then relax your stomach and tense only the muscles of the lower abdomen. Consistently alternate, pulling in the lower, then the upper press. Repeat the movement smoothly and without pauses.
The last basic movement that will help you understand how to dance belly dance correctly.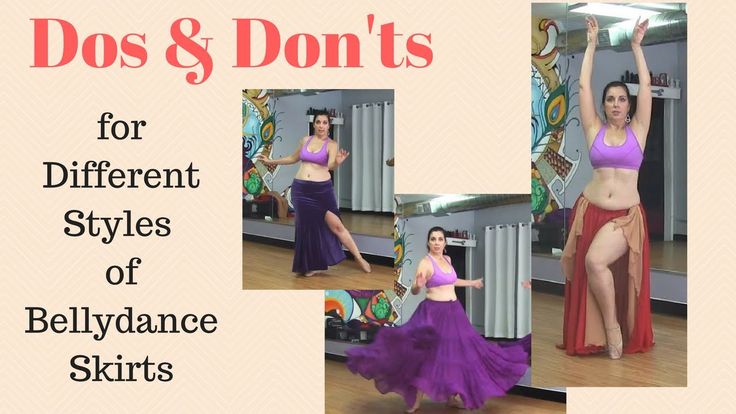 The starting position is a raised chest, arms are located on the sides, legs are together, and the feet are on the floor. Next, we pull the chest up to the end so that the shoulder blades seem to slide along the back. Then lower your chest back down. Repeat the link at a fast pace, while alternately contracting the abdominal muscles.
Why do home belly dancing?
Oriental dance will help not only lose weight, but also cope with various pains.
Gentle movements increase the flow of synovial fluid (natural lubricant) in the joints, and also tone the back muscles, which improves posture and prevents back pain.
How to learn belly dancing at home and lose weight? Easy - one hour session will help burn up to 300 calories.
Belly dancing tones the abdominal and pelvic muscles involved in childbirth.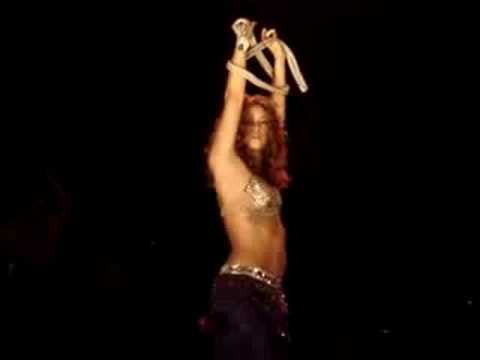 Oriental belly dance is not only beautiful, but also healing. The dance feels like a session of physical and psychological relaxation.
Soothing dance bands help reduce pelvic congestion, which improves circulation and relieves PMS pain.
Studio / Dance School "Shakira" ® Novokuznetsk 2020 Dance Training for Children and Adults. 1 Lesson (Lesson) Free$
There are many definitions of dance, in numerous sources the interpretations are very diverse.
We, the teachers of the dance school for children and adults "Shakira", have compiled a definition that briefly and accurately reflects the essence of this amazing phenomenon and is closest to us in spirit.
Dance is a high art, which is characterized by the presence of a piece of music and a performer (dancer), whose main instrument is his own body, the dancer's choreography reflects the music, using (or not using) the principles, rules, techniques of choreography and affects both the performer and and on the viewer.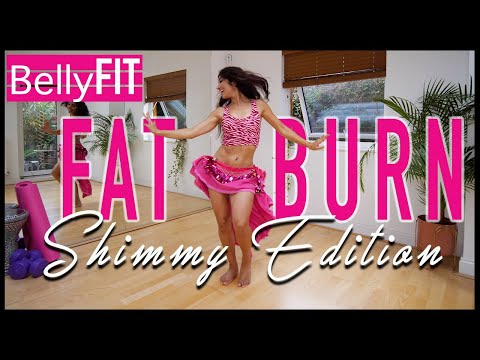 Moreover, the effect on the performer himself occurs at the physical and psychological levels. You can learn more about this in our knowledge base (useful articles).
On the official website of the Shakira Dance School you will find comprehensive information: videos, photos, directions, teachers, successful students, our vision of education, etc."
We wish you pleasant training and creative growth! Novokuznetsk 2020®
Dance Studio for children and adults in 2020 develops 11 directions
dance studio "Shakira" - beauty, health, joy!
1. Children's educational dance (children 3+).

2. Variety dances (6+ and older).

3. Show-ballet (modern choreography: modern jazz, contemporary, etc. 12+ and older).
4. Oriental dances (belly dance / belly dance + fusion (all ages).

5. Fitness stretching (stretching for children and adults).

6. Classical choreography (ballet, children 5+ youth and adults ).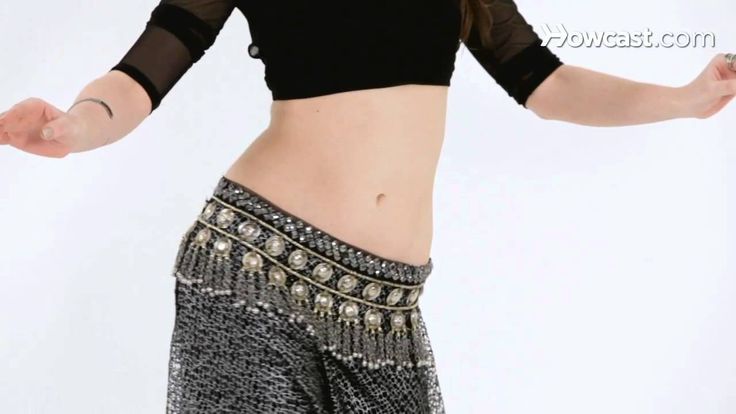 7. Modern street dances: hip-hop, breaking, reggeton, vogge, hip hop femme, Tic Tok dance (children 6+ youth and adults).

8. Ballroom dancing (only individual training, all ages).

9. Irish dancing (step/tap dance 12+ and older).

10. Lindy Hop (youth and adults 16+).

11. Wedding dance performance (adults 18+).
ACTION - 30% DISCOUNT FOR SITE VISITORS FROM NOVOKUZNETSK!!!
"Children's dance (educational)" - for the youngest (3+) performers. In this direction, the main work is posture, rhythm, balance, muscle control, creative development, improvisation. Classes are held in the form of a game. Teachers try to instill a love for choreography, develop an aesthetic taste. HERE you can watch the children's developing variety dance of our young pupils. In the VIDEO deposit, you can see the numbers of our soloists and ensembles of different directions.
From the age of 5-7 different specializations are already possible.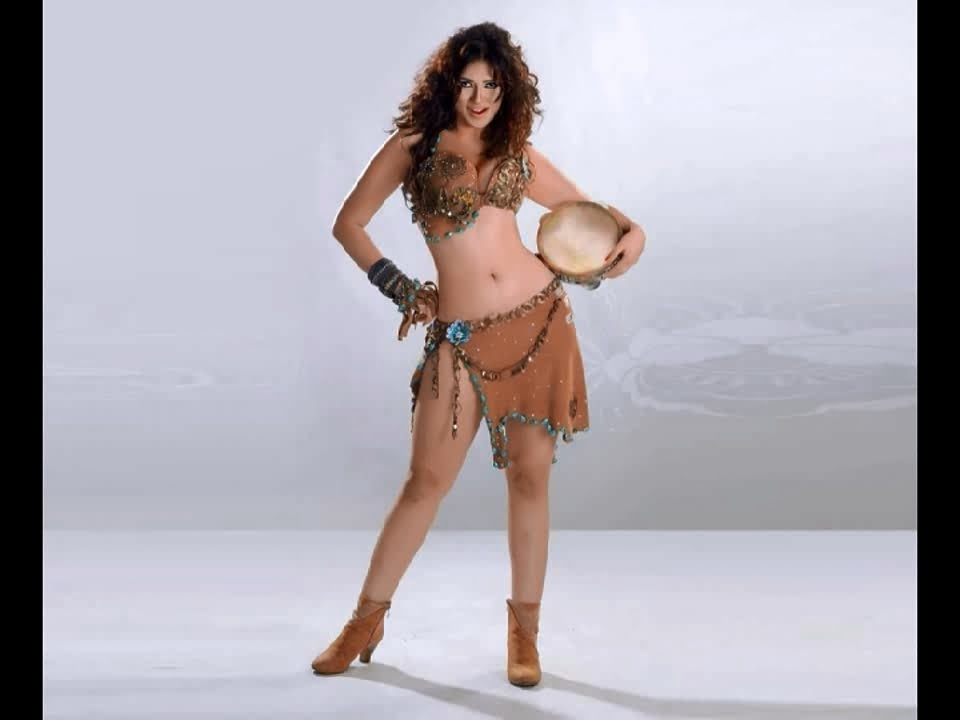 Variety dance (for children and adults) is a stage number with a clearly traceable dramaturgy, a choreographic performance involving stage performance, participation in concert numbers. Pop dancing is one of the best dance and creative directions for children.
In the studio "Shakira" - pop choreography is a preparatory stage for the transition to a new quality level of productions - the creation of a show ballet. Variety dance performances are very diverse, both in music and in the vocabulary of movements. Classical choreography and stretching, however, remain the predominant discipline. (Dance school for children and adults "Shakira"®)
Show - ballet. For those who love classical choreography (ballet) and modern choreography (jazz - modern, contemporary, funk, etc.). The performances are very diverse, both in composition and in style, there are already many complex ballet steps, acrobatic and gymnastic tricks. (Novokuznetsk 2020®).
Oriental dances for children and adults in our studio at the initial stage are performed in the classical Egyptian (Arabic) style.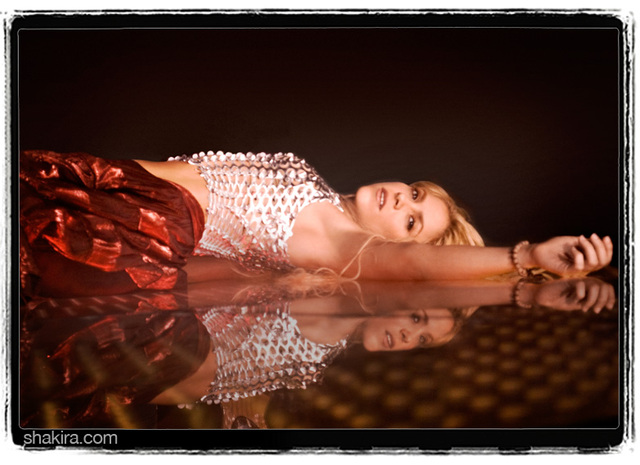 After entering the competitions in the nomination "continuous", it is about 2-4 years, there is a comprehensive development of the student, the expansion of dance boundaries and preparation for entering the nomination "professionals". Modern choreography is woven into classes and into oriental performances, students imperceptibly master different dance styles, which gives a constant qualitative growth in the art of dance. That is why the full name of this direction in our dance school is called "Oriental dances + fusion". Read more about the training and benefits of oriental dance HERE.
Such an extended and deep study of choreography in the direction of "Oriental dances + fusion" is a distinctive feature and a great advantage of the Shakira Novokuznetsk studio. Pupils of this direction become universal dancers, which makes it possible to easily improvise, learn complex choreography in different directions and go through qualifying rounds in the largest projects in Russia - Daria Chapaeva, a student of the Shakira dance school, is a participant in the TV show "dancing on TNT".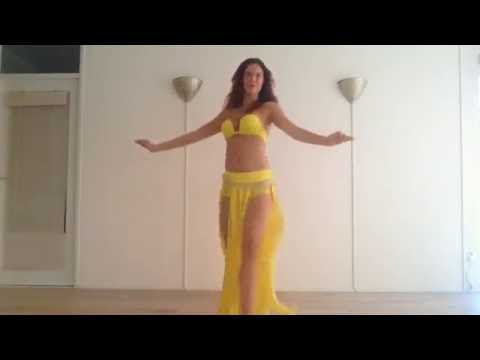 Stretching (+ fitness) is a necessary direction for those involved in classical choreography, variety dancing, show-ballet. And, preferably, for all other areas. The higher the level of the performer, the more desirable the stretch becomes. Therefore, we brought it to a separate direction so that everyone from all directions could stretch, and those who want to do only stretching. In our dance school, stretching is harmoniously combined with fitness elements - endurance and strength exercises. (Novokuznetsk®)
Irish dance, which became especially popular after the release of the River Dance and Lord of the Dance shows, attracts dancers from all over the world primarily with its incendiary music and an unusual combination of high jumps and rhythmic footwork with minimal arm and body mobility.
Irish choreography is diverse and includes several varieties: solo choreography (performed in soft and hard shoes), pair dances and keili (team figure choreography), set dances and shan-nos (old style choreography).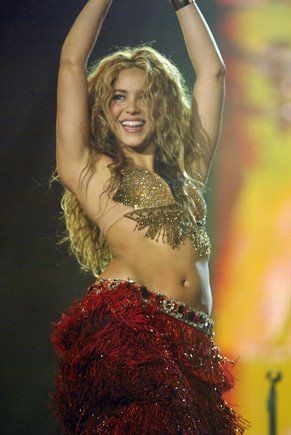 Currently, in Novokuznetsk, Irish dance training is available to everyone, regardless of age, gender and level of physical fitness.
Lindy Hop is an energetic couple social dance that originated in the first half of the twentieth century, during the era of jazz, and developed in parallel with jazz music. He absorbed the features of Charleston, tap, jazz and other trends that existed simultaneously with him.
Lindy Hop is based on improvisation. To start dancing, it is enough to learn the basics, on the basis of which you can improvise up to the creation of new figures right on the dance floor. field. Thus, Lindy Hop is another language that strangers can communicate in and an ideal way to find your way in, since the whole point of choreography is to improvise and form your own style.
You can find out about some directions, separately and in great detail, by clicking on the corresponding name in the list of directions. We also recommend that you get acquainted with our excellent, highly educated teachers of the Shakira Dance School for children and adults Novokuznetsk 2020®.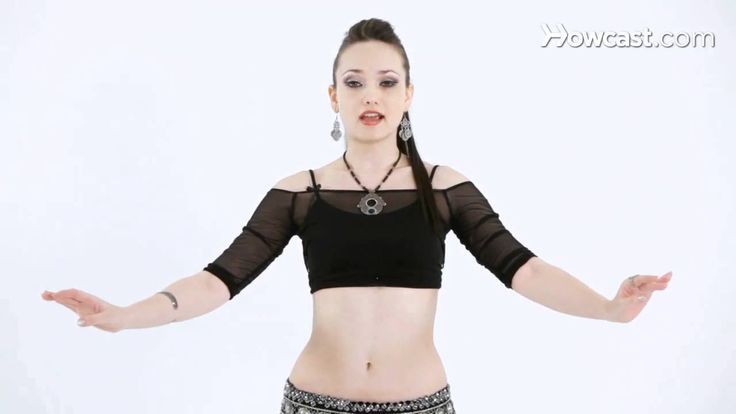 existing since 2004, for 16 years of her life, the Shakira dance studio, raised several generations of Siberia, Russia, and even peace in Novokuznetsk !!
You can study "for yourself" or PROFESSIONALLY🏆, but in any case, sending your child to classes at the Shakira dance school or doing it yourself, you get a guarantee of high quality education for a reasonable price!
You can start studying at any time! The doors of our dance halls are always open for you! (Novokuznetsk 2020).

WHAT IS DANCE BENEFIT FOR YOUR CHILD?

We take care of our pupils, carefully monitor the safety of training!!!
To protect a child from bad things, he needs to be interested in good things. (Novokuznetsk®)
Read more...
THE ROLE OF CHOREOGRAPHY IN THE FORMATION OF THE CHILD
Choreography is of great importance for the physical development of children. They begin to move easily and freely, acquire the correct posture, get rid of .