How to dance the shag
What is Shag Dancing? - Steps on Toes Dance Lessons
My First Shag Dance teachers, Sylvia Sykes and Jonathan Bixby
British dancers not doubt get a kick out of the fact that what is slang for a four letter activity to them is the name of a dance to us. Three dances to be specific: Collegiate Shag, St Louis Shag, and Carolina Shag. The first two are more closely related to each other but still are quite different dances. Both originated in the 1920s as off-shoots of the Charleston, and both are usually (but not always) danced to fast music. They both look harder than they are, especially when speeded up. They both use a lot of physical energy and require stamina to get through the song. The basic step is completely different so if you were to take a class in each dance the difference would be obvious.
Here's Valerie LaFemina and Mario Robau, more famous for their West Coast Swing, giving us a good example of St. Louis Shag:
[embedplusvideo height="507″ width="640″ editlink="http://bit.
ly/1gDBLma" standard="http://www.youtube.com/v/bf7nb91O50k?fs=1″ vars="ytid=bf7nb91O50k&width=640&height=507&start=&stop=&rs=w&hd=0&autoplay=0&react=1&chapters=&notes=" id="ep9806″ /]
I learned St. Louis shag first. It was popular in my community about 20 years ago, but very few people do it here now. Like many dances, it had a brief heyday and people lost interest. Now, and for quite some time, it has been replaced by Collegiate Shag. I can't explain why, and if if any of my local readers have an insight I'd be happy to hear it. I couldn't find as joyful an example of St. Louis Shag as this delightful demo of Collegiate, so maybe it just inspires more fun and that's why it's more popular. Fans of St. Louis will disagree of course, so if any of you have a really great clip, please do send it my way.
[embedplusvideo height="388″ width="640″ editlink="http://bit.ly/1gDBVdh" standard="http://www.youtube.com/v/uUGsLoZYXb4?fs=1″ vars="ytid=uUGsLoZYXb4&width=640&height=388&start=&stop=&rs=w&hd=0&autoplay=0&react=1&chapters=&notes=" id="ep6979″ /]
People who dance Balboa often also do Collegiate Shag.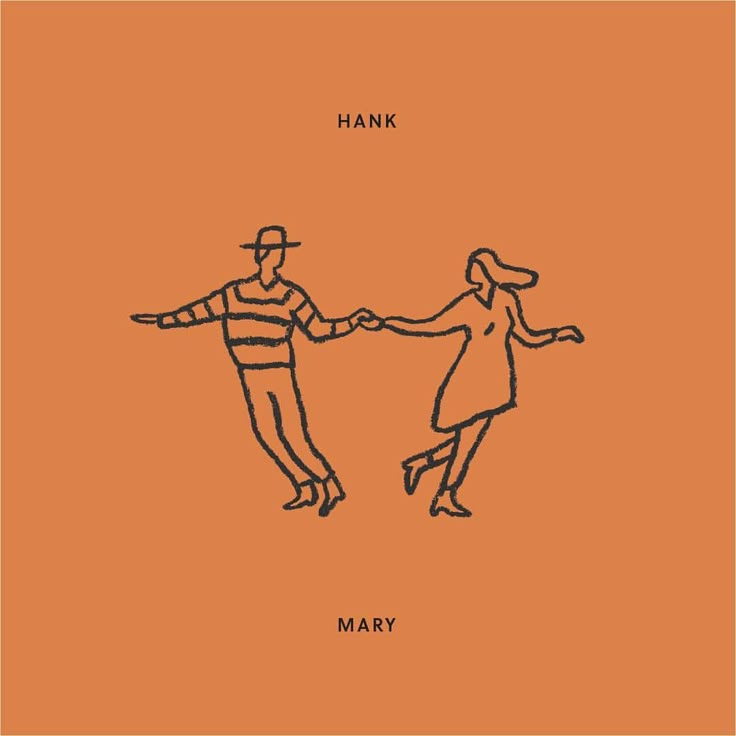 Shag is not difficult to learn (relatively speaking) but is physically tiring to do. Balboa, also usually danced to very fast music, is complex and hard to learn but not tiring and can be danced all night without breaking a sweat. Nope, can't have both qualities in the same dance. You have to pick one. Here's a look at Bal, and I'll address that one more in another blog
[embedplusvideo height="507″ width="640″ editlink="http://bit.ly/1gDC3tg" standard="http://www.youtube.com/v/6_qwVwuIitg?fs=1″ vars="ytid=6_qwVwuIitg&width=640&height=507&start=&stop=&rs=w&hd=0&autoplay=0&react=1&chapters=&notes=" id="ep9884″ /]
Carolina Shag is so different from the other two that it defies logic to give it the same name. You can see a wonderful demonstration of it in my last post, Veteran Dancers Make it Look Easy. Unlike the California state dance, West Coast Swing, which is danced all over the country, Carolina's state dance is still largely a southern phenomenon.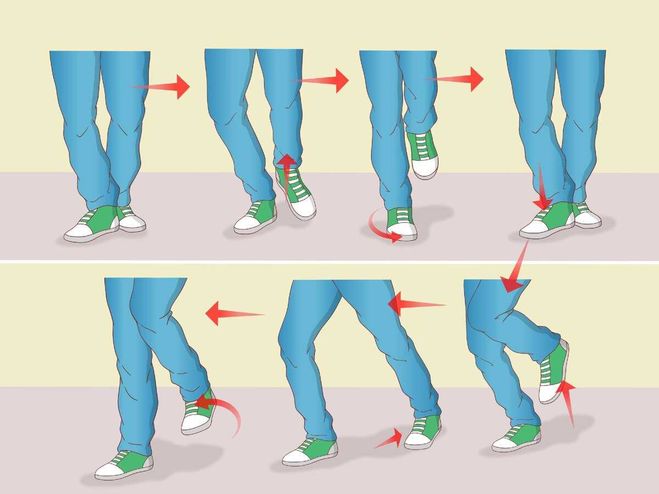 We've been introduced to it here in the west, but it hasn't caught on. It's a closer cousin to West Coast Swing than to it's other namesakes. Dancer and dance historian Peter Loggins suggests the possibility that Collegiate Shag may have been the original Carolina Shag. Certainly it is not unheard of for a dance to change it's style over the years so this is indeed possible. For more of Peter's insights into the subject, click this link to Peter's Shag Dance Blog.
And NONE of them have any connection to the British slang definition as far as I know. But if any of my readers have an insight to this curious coincidence, I'm all ears!
by LaurieAnn Lepoff
Like this post?  Sign up for regular email alerts on the form to your right!
Sharing = Caring!
Make Time to Shag! | Visit Myrtle Beach, SC
Back
Myrtle Beach Experiences
By Julie Ellis
What was that? No, I don't mean "shag" the way the popular Austin Powers movies defined it, and I'm not talking about carpet.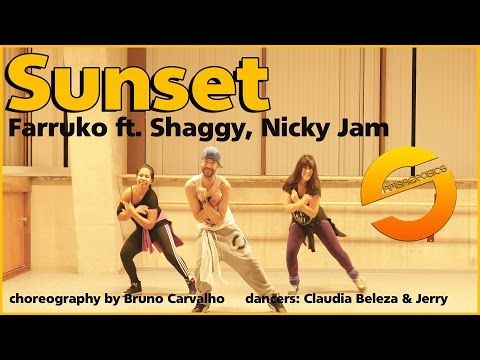 The shag is the official dance of South Carolina, and the Myrtle Beach area is the best place to learn the dance or at least watch skilled shaggers while you listen to beach music, some of the happiest music ever recorded (and not to be confused with Beach Boys-style "surf music").
The shag is a smooth, laid-back dance that has been called the "swing dance of the South," and it is often described as "a slow jitterbug." Legend has it that southern dancers slowed down and modified the jitterbug due to the summer heat in those oceanside pavilions back in the non-airconditioned day.
There is a lot of debate about where and how the dance developed and how it got its name. It is widely believed to have surfaced between the '40s and '50s in the Ocean Drive section of North Myrtle Beach. Wikipedia describes the shag as "an early form of swing dance, contemporary with the lindy hop." It says the two most common variations are the Collegiate Shag, thought to have originated in New Orleans in the 1920's, and the Carolina Shag, which grew to popularity between Myrtle Beach and Wilmington, N.
C., during the 1940's.
What we are sure of is that the Myrtle Beach area is a magnet for shaggers. Three times each year the Society of Stranders (SOS) hosts shag "migrations," which draw thousands of shag enthusiasts. The National Shag Dance Championship is held here each March, and watering holes from Little River to Pawleys Island welcome shaggers to their dance floors nightly.
Without a doubt, shag-central is located in beautiful downtown North Myrtle Beach. Here you'll find the legendary dance club, Fat Harold's Beach Club, which is open every night for food and shagging fun. You can even enjoy free shag lessons every Tuesday at 7:00 p.m. Just across Main Street there's Duck's Night Life, and the party begins there every night at 8:00.
There are a few other shag clubs with walking distance of Duck's, and while you're on Main Street and Ocean Boulevard, look at the sidewalk and you'll see the many platters that mark the Shaggers Walk of Fame! 
The Shag is as much a part of South Carolina culture as sweet tea and grits, so be sure to visit North Myrtle Beach to enjoy this light, fun dance style. Even if you don't want to try it yourself, it is always a delight to watch shaggers and enjoy the happy, toe-tapping sounds of beach music. Even the 1988 movie, "Shag", starring Phoebe Cates, Bridget Fonda, Scott Coffey and Annabeth Gish was partly filmed in Myrtle Beach! 
The Society of Stranders (SOS) hosts an annual week long event where shaggers come from all over to the Grand Strand. After the event was canceled due to the pandemic last year, we are more excited than ever to welcome the SOS Spring Safari back to town from September 16 - 26, 2021! For more information on local events, please visit our event page. 
Author:
Julie Ellis
×
Chat with us, powered by LiveChat
1200 North Oak Street, Myrtle Beach, SC 29577
© 2022 All rights reserved.
Сarolina Shag - Dmitry (mitjaj) Martirosov
Karolina Shag is a vigorous, but not very fast dance, mostly in an open position, with a variety of interesting footwork. Appeared in South Carolina in the 50s.
This music by is called Beach Music - actually very light and pop blues. Exactly what they put on boogie parties, except for the fastest pace - it's all right for the Carolina Shag.
Carolina Shag's music is somewhere between WCS Fast and Slow Boogie in tempo, and very close to WCS boogie and blues in style. nine0003
The combination of energetic music and not too high tempo is a gift to all those who "do not like to sweat" to rock and roll, a great alternative to the overly sporty Boogie Woogie of late.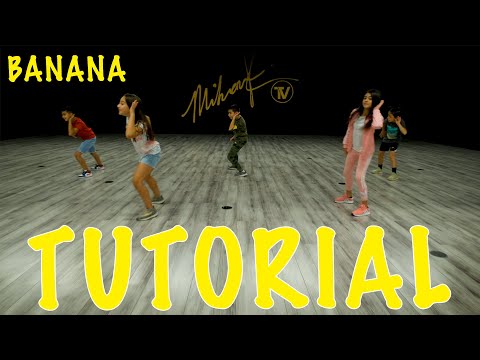 Interaction with a partner is magic, which is on an even steeper level in Carolina Shag than in Balboa or Blues.
The girls here usually wear trousers and shoes with low heels. Boys in shirts and, very often, in knitted vests. Loffer shoes - shoes without laces, but on a smooth leather sole with a heel, this is the hallmark of the dance. nine0003
← Boogie Woogie Balboa →
Dance styles
SWING DANCE is the common name of a group of dance styles, let's talk about each separately
A little more about the blues
When the blues (Bluesdance) went on a commercial footing, they began to refuse sex, as well as the evening dress code!
Blues is a fictional little brother...
At the first Bluesway in Kazan, we went out with one blues teacher to smoke, and he said: — the blues is a fictional dance: if you are good at dancing the Lindy Hop, for example, then you don't have to learn to dance the blues.
Well! if you REALLY know how to lindy hop - then yes ... Although ...
Swing music
The choice of dances depends on the music. What is Swing? How would you explain ...
Collegiate Shag
Colidget step - fast dance in a close position, but with more amplitude footwork than balboa. It was popular at the very end of the 30s, and for some reason now too. There are similar destinations, for example, Saint Louis Shag. The dance was popular in the middle of the Swing Era, so...
Blues dance
nine0002 Blues is a dance to slow blues. The newest of all swing dances, as an independent dance direction, began to form in 2002. Of course, everyone here says that you can come to the blues in anything, but it's not so simple. Clothing is...
West Coast Swing
VKS is a "lindy hop for whites" to modern music.
Charleston
Charleston - the first of many swing dances, appeared at the very beginning of the last century during the days of ragtime.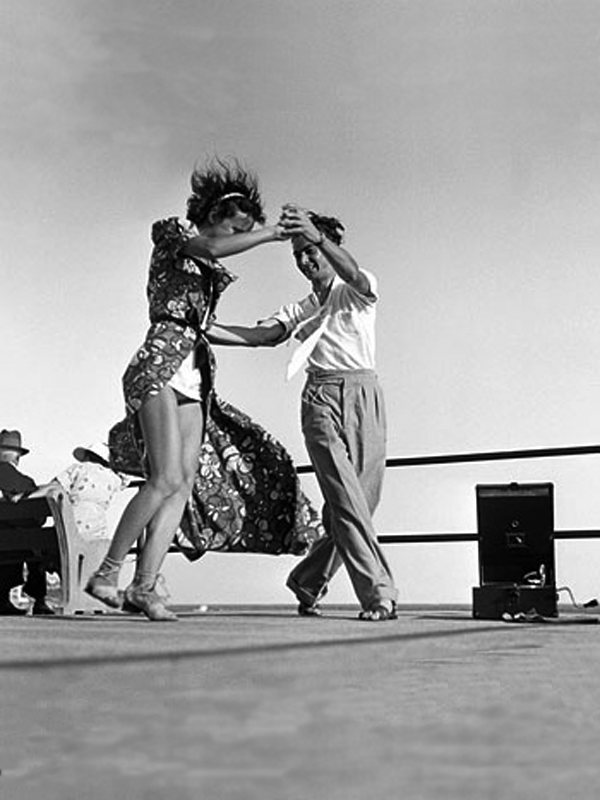 The peak of popularity came in the roaring 20s (roaring 20'es) - Charleston of the twenties (# 20'es Charleston) - the most popular and characteristic variety,...
Balboa
Balboa is a predominantly very fast dance in a very close position, to classical swing or New Orleans jazz. Appeared in the city of the same name in LA county, at the beginning of the twentieth century. Usually divided into two directions. purebal. The most authentic version of the dance, almost...
Boogie Woogie
Boogie woogie - the same Lindy hop, only with different music, often divided into slow boogie and fast boogie. Appeared at the very beginning of Swing Revival (in the 80s) in Europe, as a collective image of jitterbug and rock and roll. It is often referred to as club or dance rock 'n' roll, as...
Lindy Hop
Lindy hop is the main swing dance - this is swing. It has elements of all other dances, because in its development it absorbed the best of other dance styles.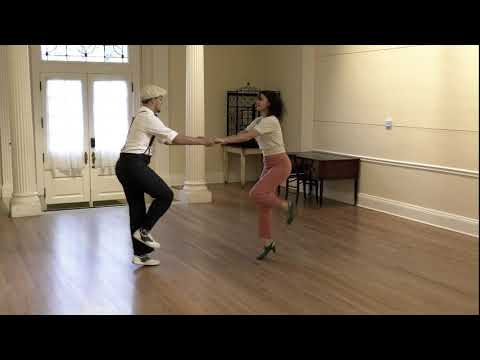 Sometimes slow, but usually quite fast. Appeared in New York, late...
Swing (dance) - training, lessons for beginners and more
Swing.School invites everyone to learn how to dance swing - a group of improvisational social dances that are now actively reviving and gaining immense popularity around the world. Episodes with swing dancers can be seen in "La La Land", "Hipsters", "Chicago", "Swing Kids" and many other films dedicated to the era of 1920-1960s. Dance fragments, and sometimes even whole stories, can be found in the work of Bradbury, Sellinger, King and other classics.
Swing is danced at jazz, blues and rock and roll parties. It is because of the rhythmic pulsation characteristic of these musical genres that the dance got its name. At the same time, it continues to develop, and "swing dancers" dance to rhythm and blues, electro swing and other modern music.
The main advantages of any swing dance are improvisation and sociality. After a dozen lessons, you will be able to build each of your dances in a new way without memorizing specific patterns.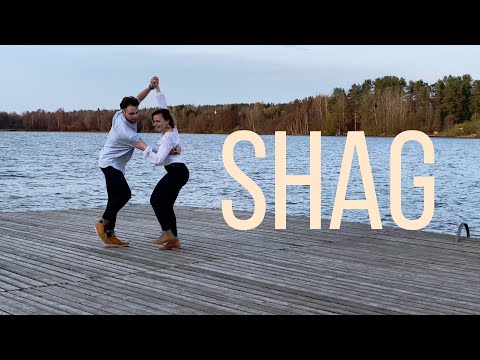 And most importantly - you can dance anywhere in the world with any person. nine0003
Immediately a number of directions are included in the concept of "swing dance". Some of them have already received their recognition. For example, you may have heard about Charleston, Lindy Hop (double jazz) or Boogie Woogie (rock and roll). At the same time, dances such as blues, shag or balboa are still unknown to many. All these styles are related, emerged in the course of the historical and cultural development of society, and differ only in the features of body position, movement or pair interaction.
However, in regular schools they are taught separately. In our opinion, this narrows the horizons of students or provokes them to pay for and attend the lessons of several teachers, from whom they often hear the same thing. We do not agree with this approach and can proudly say that Swing.School is the first dance school in the world where all swing dances are gradually studied in each group.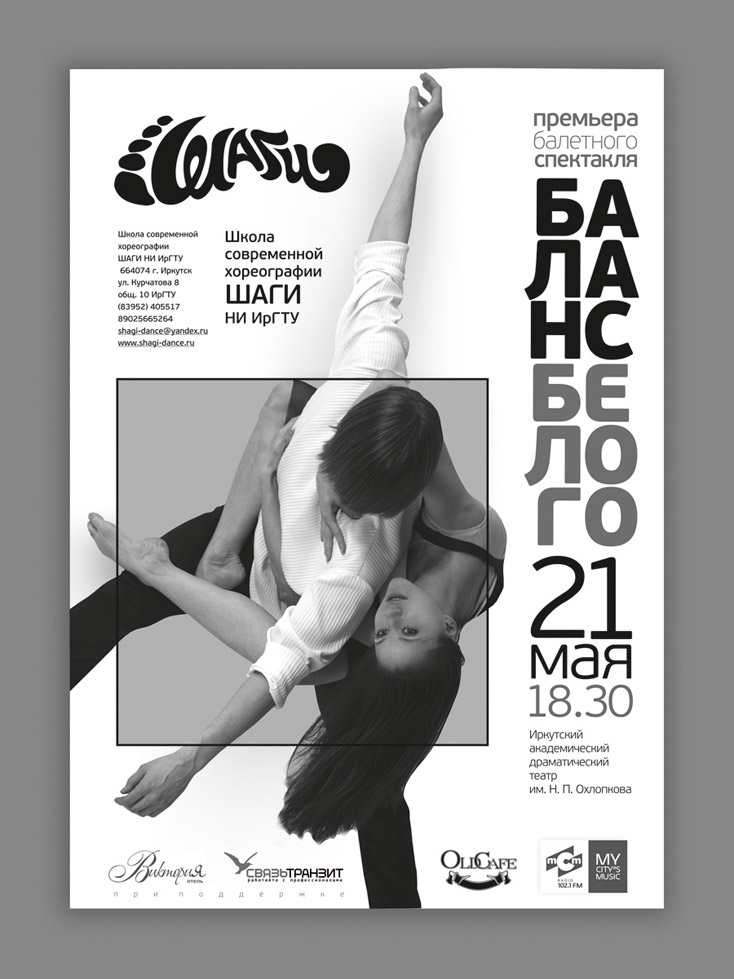 nine0003
Details
Lindy Hop
The Lindy Hop is the most popular of the couple swing dances. He was born in New York in the 1920s and was especially popular a decade later: he was danced in huge halls, often to live band-orchestras. After it was forgotten, but it began to be revived in the late 80s - and now the Lindy Hop is popular and danced all over the world.
It dances to both fast jazz and rather slow jazz, which opens up space for variety and gives you the freedom to relax and release all your energy. Improvisation and freedom are exactly about him, which distinguishes him from ballroom dancing, for example. It is quite simple, which allows you to start dancing right after a few lessons. nine0003
Details
Boogie-woogie
What is "boogie"? Both music and dance. It can be graceful and slow, or dynamic and fast. It can also be danced to jazz, but rock and roll is much more popular here.
Along with the Lindy Hop, it is one of the most popular pair dances; he appeared at its base and a little later, around the 40s.
As light as a Lindy, it has its own characteristics and depth. And there are a lot more spectacular tricks there: next to the boogie is acrobatic rock and roll - a whole separate sports world! nine0003
Details
Colligate Shag
There is some debate, but it is believed that the Colligate Shag is the oldest of the swing dances. There are also discussions about what exactly was called the step before, because although it was common throughout the United States, it was danced in different ways. One of its versions is now popular, and the prefix collegiate (collegiate from English - university) was taken because of its popularity with students.
In terms of lead-follow, step is somewhat similar to lindy and boogie, but it differs in its dynamics and, most importantly, tempo. The shag is always danced to fast music, both jazz and boogie; at the same time, it retains its lightness and accessibility.
nine0003
Details
Balboa
Balboa is another swing dance style. He dances to very, very fast music - sometimes even the shag dancer can't keep up with them! And he is also distinguished by a close position and a cloud of rotations. This couple requires a minimum of space: balboas danced in crowded halls, and everything in the dance was miniature and neat.
Inconspicuous from the outside, the Balboa is stunning on the inside; not every dance can boast such complex and interesting nuances of leading-following. nine0003
Details
Blues
You must have heard about blues music, but there is also such a dance - the slowest of all swing dances. It is often, but by no means always sad: the blues can be both cheerful and cheerful, but always soft. Viscous and smooth, he asks to move as if in honey.
Blues is danced a lot in close position, like balboa, but there are no spins like there.
You can move a lot, but you can - a little; as in other swing dances, there is a lot of room for improvisation. nine0003
Details
Solo Jazz
You can dance to swing not only in pairs. Solo Jazz - the ability to dance alone, anytime, anywhere. It's not the same as modern jazz; although the whole body is also involved here, jazz solos have their own rhythms. There is an alphabet of movements here, but the dance is not limited to them, because jazz solo is an absolute improvisation from free steps.
Solo also helps to improve overall dance technique, gives you a better understanding of your body and music. In addition, its elements are used in paired swing dances, such as lindy hop and balboa. nine0003
Details
Double Charleston
Charleston is the first thing that comes to mind when we talk about the dances of the Roaring 20s. They say it was named after the city of Charleston in South Carolina, although in fact there are two cities with this name in the USA.
In the 1920s and 1930s Charleston was especially popular, but its style gradually changed. Everywhere, only peppy dynamics and tempo were preserved: as a rule, it is danced to fast jazz. It is often mixed with the Lindy Hop, with which it shares many points in the lead-follow and general principles of the dance. nine0003
Details
St. Louis Shag
St. Louis Shag is a paired swing dance, which is quite different from its "brother" in name, Colliggyite Shag. It is named after the city of St. Louis in Missouri and is a direct "descendant" of the Charleston, from which it partially took the steps on which it is now danced.
Just like it was with Colligyite, in different places it was danced in different ways, and also to different music: at first it was jazz, then rock and roll was added. One thing is invariable - it is fast and fun. nine0003
Details
West Coast Swing
West Coast Swing is a pair dance that developed on the West Coast of the United States.