Learn how to line dance dvd
Learn How to Line Dance DVD's
There is no substitute for going to line dance lessons but, for many reasons, it may not be the most suitable option, and the next best option is to learn from a line dance DVD.
In this post I am going to suggest some things to look for / look out for and some recommendations for purchasing a line dance DVD.
Why Learn To Line Dance In The First Place.
Any or all of these may be reasons to take up line dancing as a hobby/sport/interest.
It's FUN
It is great exercise
You will meet other like-minded people
Lose weight
If you just love to dance
You don't need a partner
And many more…
Reasons you May Want to Learn From a DVD
Lack confidence to go to a line dance class.
The local class has already started and you need help to catch up.
No classes nearby.
Local classes aren't compatible with your schedule.
Having trouble keeping up with your line dance class.
Don't have time or transport to get to class
etc
What to Look for In a Line Dance DVD.
As you will discover there are quite a few options to learn to bootscoot, so my best advice is to check them out carefully and if there is not much information, well, there just may be a reason for that! Follow the hints below and you should be good.
An instructor who speaks clearly.
Instructions that are comprehensive but simple to follow.
Gives you enough information to be confident to purchase from them.
Been around for a while – not a fly by night.
Good customer service – shoot them an email with a question and see how readily they supply the answer.
See if there is some genuine social proof about them – testimonials etc.
A sample of how they teach in a video.
What to Avoid
Here are some tips on what to avoid when looking for DVDs:
Sales hype (it is probably just that)
Instructor facing YOU while teaching (I can't tell you how many videos show the teacher facing YOU. What this means is every time he/she moves his/her right foot (for example) you have to move your left (opposite) foot. How confusing!
Too much "Hollywood". – Yes they may have the latest technology, flashy gimmicks, show you moves from different angles and picture in picture but it may not help you to learn. Keep it SIMPLE.
Beware of Cheap DVDs on eBay. Yes they are great price but there is usually very little, if any, product information, such as how many dances, who the instructor is etc. In my experience there is a reason they are cheap, and unfortunately the experience may even turn you off learning to line Dance.
Where to find Line Dance DVDs
The best way is to do a Google search on the internet.
You will soon find there aren't many available and even less good ones.
You can look on eBay (Beware – see last section "What to Avoid")
Amazon has quite a few DVDs
The Best DVDs on the Market – (But I am Biased)
My good friend Liz Collett and I make line dance DVDs, so you could say I am biased in my opinion of our DVDs, but from the comments and testimonials we get from people who have purchased from us, since 2005, we know we have a great product that makes it easy to learn how to line dance.
*Watch the video sample at the bottom of this page, it shows you how Liz teaches BootScootin' Boogie taught on DVD Vol 1.
Liz chose each line dance to teach you different patterns or moves that make up popular line dances starting off nice and easy and gradually building up to harder moves. Even if you don't do a particular dance on our DVD in your area, the individual moves and techniques you learn will definitely be found in many other line dances.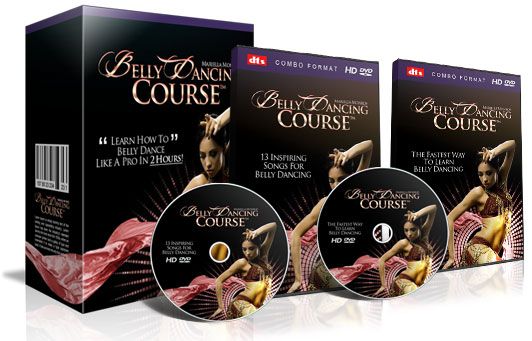 Check out what people are saying about "Line Dance With Liz" DVDs.
Read the following testimonials in full…
"I Have a Secret Teacher in My Lounge room"

"No hesitation in recommending these DVDs"

"Improves my blood circulation…"

"I am Going To Get Hooked…"

"Exercise and Brain Food are Both Bonuses…"

"…Wish I Had Found It Earlier…"

"I am enjoying your dvd…"

"A Helpful Tool to Learn the Dances…"

"The instructions are terrific!!…"

"Your video motivates me…"

"I am having the time of my life…"

"Liz is a brilliant teacher…"

"my dancing skills are improving rapidly…"

"you have made the dances very easy to follow…"

"extra confidence booster…"

"What an inspiration you are…"

"My Exercise Routine at Home…"
A little about Liz
Liz has been a full time line dance instructor since 1993 (She was my first teacher)
Liz has been making line dance DVDs since 2005
She lives and breathes line dancing
Voted Line Dance Instructor of the year 2011
Invited to choreograph and teach a line dance for Big Brother.
Choreographed many dances including her very popular Line Dance ""When The Last Beatles Gone"(Mp3) –
Learn the Dance for free. Intermediate level.
Watch Video And Learn BootScootin' Boogie.
The video below is from Liz Teaching BootScootin' Boogie from her DVD Vol 1
Note: Video quality on DVD is much higher than sample below
List of Line Dance DVD's
(if you know of others please let me know)
Liz Collett – Line Dance with Liz, Beginner DVDs (1, 2, 3 & 4)
Shawn Trautrman – A Quick Start Guide
Dance off the inches – Country Line Dance Party
Country Dance Wii – Video Game
Line Dance Lessons on DVD +Bonus two 30 minute workouts
Learn to Line Dance with this awesome line dance DVD set! Learn 20 of the hottest line dances in the country, learn them at your own pace, and get some exercise too!  Learn famous line dances danced to famous songs like the Boot Scootin' Boogie, Watermelon Crawl, Cotton Eye Joe, Fishin in the Dark, Honky Tonk Badonkadonk, Any Man of Mine, Bombshell Stomp, Hooked on an Eight Second Ride, God Blessed Texas,  and of course the famous line dance the Tush Push and many more.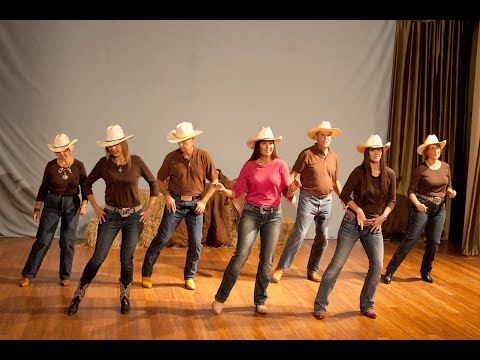 In this two disc set, each line dance DVD has 10 line dances. You will learn the most famous classics and some of the newest, most popular line dances from around the country on this line dance instructional DVD. You will learn each line dance step by step, and then do it to music as the instructor continues to help you through all the steps. Each instructional line dance DVD ends with a half-hour practice and cardio exercise section that takes you through all 10 line dances back to back with music. This is a great way to practice the line dances, plus get 30 minutes of low impact cardiovascular exercise and have a great time doing it! Almost 3 hours of line dancing goodness in this set of line dance DVDs!
Volume 1 of this instructional line dance DVD set focuses on line dances that are shorter and simpler to help get you acclimated, and dancing quickly. It starts with the simplest first, and as you progress through the instructional DVD, the dances become more challenging to help you increase your abilities.
Then go through the 30 minute practice/low impact cardio section at the end of the line dance DVD to break a sweat, and fine tune your dancing.
Volume 2 of Line Dance Lessons on DVD steps it up a notch, and introduces more variety in the line dances to help you to continue to progress. You will love them all, as you discover line dances that are slightly longer, more intricate, or faster paced, and as you get better you will have more fun with every step.
In addition, Vol 1 is full of fun dances that are great for a wide range of ages and skill levels.  For someone with little to no dance experience, Line Dance Lessons on DVD Vol 1 is the perfect place to start.  For someone with dance experience it is a great way to get into line dancing, or a great way to learn a few new line dances to teach to your friends who are just starting out.
As the dances get more complex in Vol 2, you will love the combinations of moves and the interaction they bring with the other dancers around you.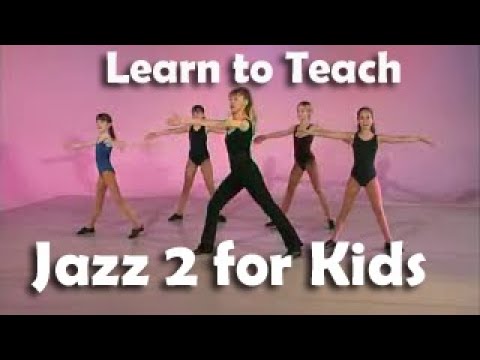 Someone with very little dance experience would probably consider the difficulty level Volume 2 to be intermediate with a select few pushing into the advanced range. 
See below the complete list of line dances including songs most often danced to. 
Volume 1:
Triple Shake – most often dance to "Funky Cowboy" by Ronnie McDowell
Boot Scoot – most often danced to "Boot Scoot and Boogie" by Brooks & Dunn
Giddy-up – most often dance to "Play Something Country" by Brooks and Dunn
Spin Dixie - most often dance to "Any Man of Mine" by Shania Twain
Slappin' Leather - most often dance to "Fishin in the Dark" by Nitty Gritty Dirt Band, or "Wrapped Around" by Brad Paisley.
Boogie Train - most often dance to "Baby Likes to Rock It" by The Tractors
Tap & Slap - most often dance to "T-R-O-U-B-L-E" by Travis Tritt
Rockin' Chair - most often dance to "Yippi Ti Yi Yo" by Ronnie McDowell
Cotton Eye - most often dance to "Cotton Eye Joe" by Rednex
Bull Ride - most often dance to "Hooked on an 8 Second Ride" by Chris LeDoux
Volume 2
Hitchin' – "I'm From the Country" by Tracy Byrd
Tailgate – most often dance to "Tailgate" by Neal McCoy
The Crawl – most often dance to "Watermelon Crawl" by Tracy Byrd
Come on Over – most often dance to "God Blessed Texas" by Little Texas)
Cha Cha Glide – most often dance to "My Maria" Brooks and Dunn
Playin' Chicken – most often dance to "I Play Chicken with the Train" by Cowboy Troy
Tush Push – most often dance to "The Fireman" by George Strait,
The Stomp – most often dance to "Bombshell Stomp" by Bomshel
Honky Tonkin' – most often dance to "Honky Tonk Badonkadonk" by Trace Adkins
Poppin' (Hoppin') – most often dance to "Old Pop in an Oak" by Rednex
Best Dance Instruction DVDs
Learning the art of dance requires commitment and dedication.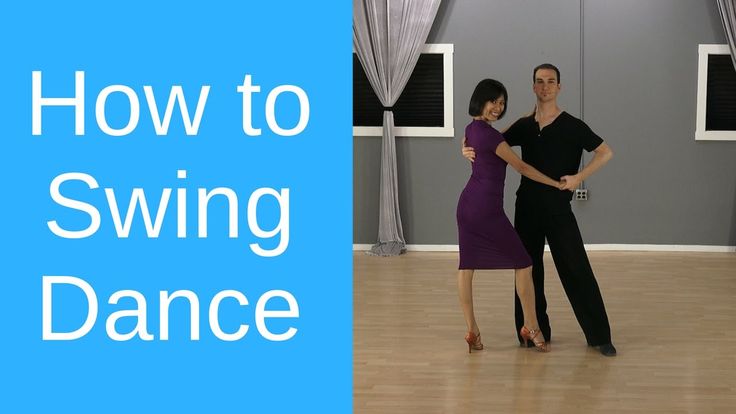 To help you get started with form and movement properly, the dance instruction DVD is the best thing you need after the lessons. In fact, DVDs are a fantastic way to learn basic dance skills without spending a lot of money on private studio lessons. Whether you're learning hip-hop, swing, ballet, or dancehall, a video perfectly suited to your needs is a great place to start. nine0003


Learn a new dance style
Whether you're a professional dancer or someone who wants to learn dance moves just for fun, you can learn hundreds of new dances. Dancing is an art enjoyed all over the world and all cultures celebrate movement in different ways. These dance instruction DVDs will show you how to learn to dance in a whole new way or practice new choreography for dances you already enjoy. nine0003


how many miles have I walked
Articles on the topic
Equipment of the dance studio
Photos of ballroom dancing
Interesting facts about dancing
Darrin dance rhythms
Darrin darrin rhythms
9000 darrin's dance GroOoves allow you hip hop. Starring the infamous Darrin DeWitt Henson, this will help you learn the basic moves to shine even if you've never been on the dance floor before. It includes a special feature where you can also learn some street traffic. nine0003
Darrin has choreographed for artists such as Britney Spears. However, you don't have to be a pro to keep up. This DVD lets you move at your own pace, and Darrin breaks down each difficult move into simple steps that you can develop. A quality DVD won't try to cram in a huge amount of knowledge, instead it will focus on a few key moves that viewers can master with some practice. That's what Darrin is trying to achieve here. Originally released in 2001, it has enjoyed continued popularity and acclaim, even on Buzzfeed. celebration workout. Over 3 million copies have been sold.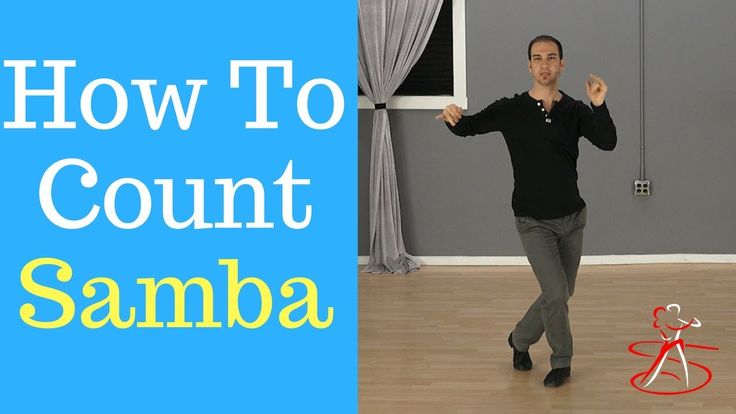 nine0003


Island Girl Dance Fitness Workout for Beginners: Cardio Hula
Kili is a graceful hula dancer, choreographer and experienced instructor. She guides you through the basic hula steps to form the more advanced dances in Cardio Hula. The steps Kili teaches include hela, kaholo, double hela, lele uwehe, uwehe and kao. She has a calm voice and cheerful manner as she guides you through the dance steps. You can do a 40 minute workout over and over again. If you would like to learn more steps, Keely has other hula dance classes in section 9.0038 Island girl row. With a high rating of 4.4 out of 5 stars on Amazon, the dancers talked about what they thought was an amazing workout.
Beginner Dance Fitness with Madonna Grimes: African Beat - Latin Heat
Madonna Grimes Dance Fitness
Madonna Grimes is an experienced, award-winning choreographer and will guide you through innovative dance workouts in this 42-minute DVD that combines imagine Latin dance steps with urban movements.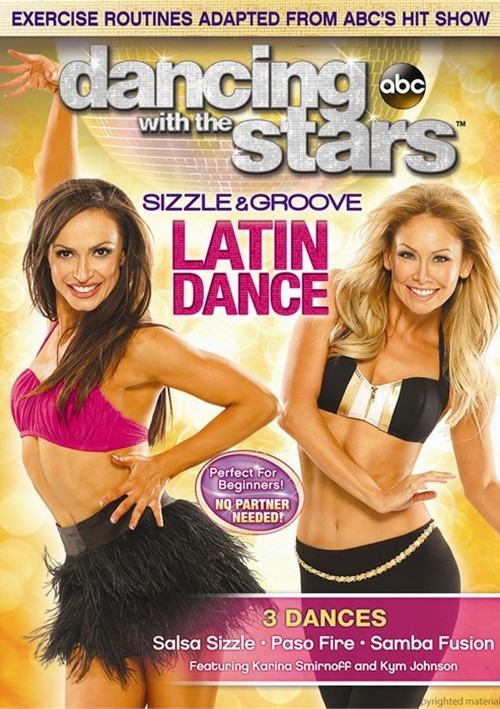 The Diet Review sang the praises of Dance Fitness for Beginners, pointing out that it's an interesting fitness option. This is a great dance DVD for beginners because MaDonna walks you through the steps carefully, helping to keep you motivated all the way. While these moves are not traditional dances that you would do in most dance classes, they are a lot of fun. nine0003


Try Celebrity Dance DVDs
Due to the high number of celebrities, many stars have dance instruction DVDs that also provide a great workout. These are the ones that rise to the top, delivering top-notch instruction along with stellar power.
Get Up and Dance Paula Abdul
After the resounding success of her debut album Forever Your Girl , Paula Abdul has become a household name all over the world. However, she first worked as a choreographer and this is reflected in her popular workout DVD: Get Up and Dance by Paula Abdul! Paula's friendly nature shines through and she breaks steps so that even beginners can quickly climb them.
It combines low-impact aerobics with high-impact aerobics and also gives the audience a deeper understanding of the dance. Tight sole girls love this dvd and included it in their list of 10 best dance workout dvds. nine0003
Julianne Hough Dance with Julianne: Just Dance!
Dancing with Julianne
how many grams of protein is in a banana
As a former dancer and current judge Dancing With the Stars Julianne Hough is known as a talented and popular dancer. You'll get what looks like a full body workout and private dance class in Dance With Julian: Just Dance! where Julianna breaks down each dance move at a pace that anyone can follow. She also gives lots of helpful tips on how to improve your technique and develop your own dance style. The He and She Eat Pure blog praises this DVD, pointing out that it makes for a great cardio workout and also helps tone. nine0003
Madonna's Addicted to Sweat: ATS Dance, Get Wet Wet
As one of the four DVDs in Addicted to Sweat Madonna's workout DVD series, Addicted to Sweat: ATS Dance, Get Wet Wet The workout DVD contains three exciting and challenging exercises.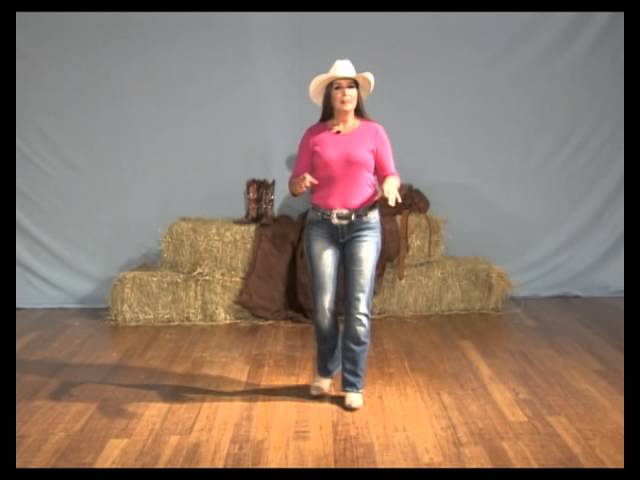 The 50-minute dance class is led by Nicole Winhoffer, Madonna's personal trainer. FitDay called this workout challenging and fun.
sees an owl of good luck
The dance program is a little dynamic, so beginner dancers may have to repeat it several times before they are completely comfortable. The warm up and cool down are good and the choreography is a lot of fun. Dances featured include an electric slide and cha-cha. As a bonus, at the end, Nicole is great at dancing, so you can figure out how to ideally be able to do them with practice. nine0003
Explore the Art of Ballroom Dancing
With the growing fanbase of shows like Dancing With the Stars and So You Think You Can Dance , ballroom dancing is experiencing a new surge in popularity. While the professional dancers at these shows can make dancing easy, they can be challenging and require countless hours of practice. Starting with a ballroom dancing DVD will help you decide if you want to take up ballroom dancing.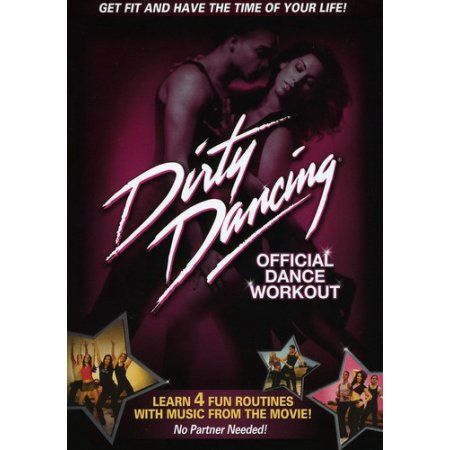 Ballroom Dancing Mastery System - A Beginner's Guide to Ballroom Dancing
Ballroom Dancing Mastery System
This set of seven DanceCrazy instructional DVDs is for those who are serious about learning dance moves. It's built for beginners with simple, clear instructions that gradually build on what you're learning as you progress. Each DVD has two instructors, a man and a woman, who will show you how to do the individual steps, as well as the steps that need to be done together. nine0003
This DVD set teaches you the art of swing, waltz and foxtrot dancing. Although you will need a partner to perform these dances, you can learn the steps on your own from the comfort of your own home. This kit won't teach you how to be a pro, but it will teach you the basics and help you look your best on the dance floor. As Glamama's Goodies Blog pointed out, this is great for beginners of all ages.
Dance Lesson 101: Basics and Beyond
Dance Lesson 101 packs a lot of instructions in 124 minutes.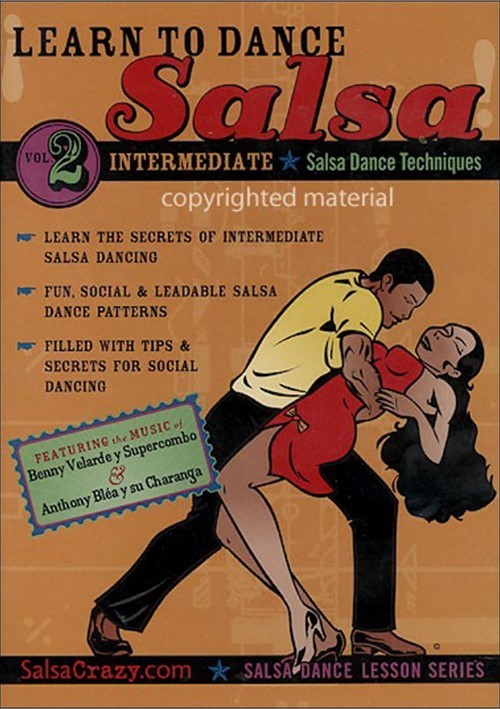 This dance DVD pack will teach you the basic moves needed for ballroom dancing as well as latin and swing dancing. The instructors Joanna and Sean Trautman are sweet and funny. Each step is carefully explained to both leader and follower of the dance. While it doesn't cover every style of dance in too much detail, it does give you a good introduction to the basics and will probably help you figure out if that style is right for you. Many Amazon reviewers sing of this title, which is suitable for people of all ages and skill levels. nine0003
Find the perfect instructional DVD for you
When you're looking for the best instructional DVD to suit your needs, remember it's important to think about the teacher, choreographer and video maker. Ask yourself if you would be comfortable doing this style of dance. Take some time to research and you are sure to find a curriculum that is perfect for your goals.
BOOKS | dance lessons | oriental dances
dance lessons
---
---
3.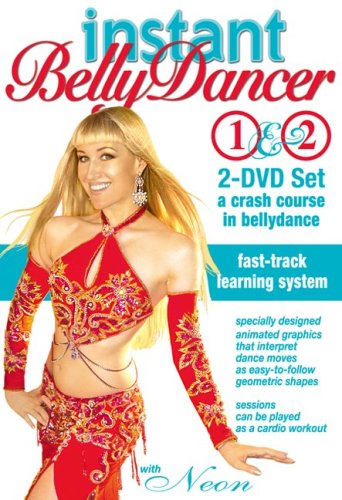 33 EURO
In stock
In garbage
DVD
DVD Dance...Cardio strip nine0004
0 reviews
---
2.16 EURO
In stock
In garbage nine0003
DVD
Street Dancing DVD:...

0 reviews
---
3.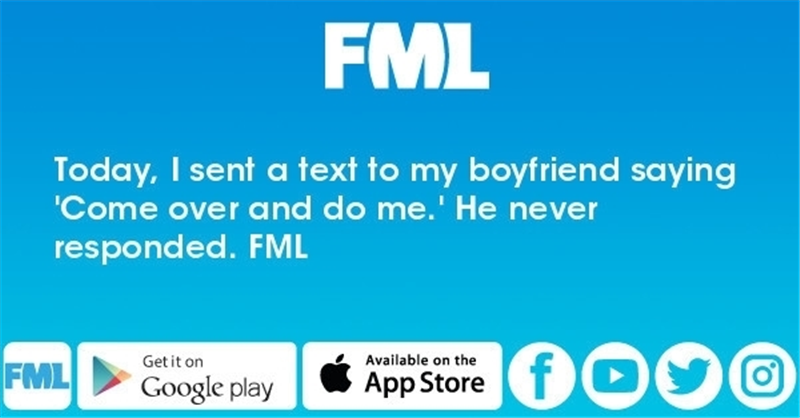 33 EURO
In stock
In garbage nine0003
DVD
Arabic belly dance....

0 reviews
---
3.33 EURO
In stock
In garbage nine0003
DVD
Indian dance

It is well known that at the dawn of its origin, Indian belly dance was performed by men.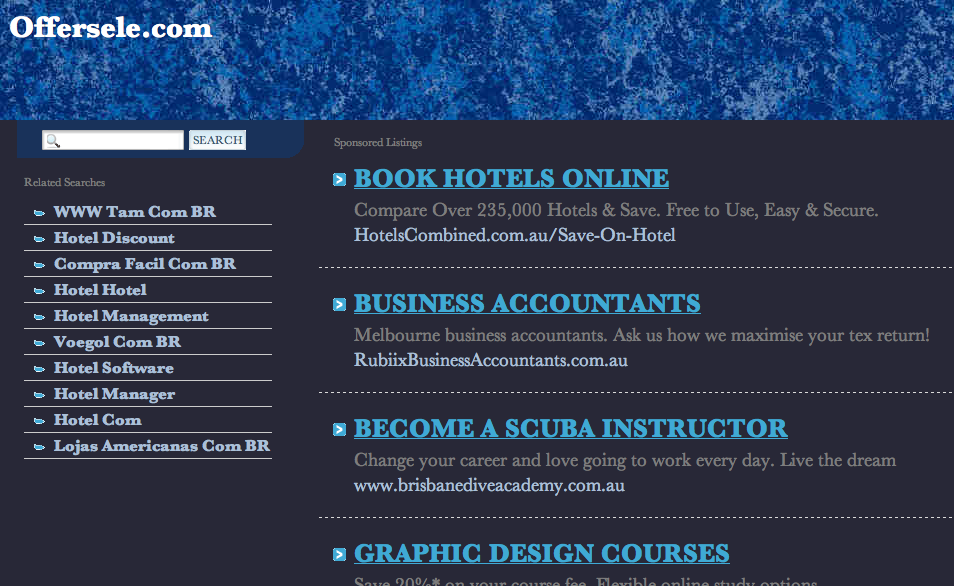 ...
0 reviews
In stock nine0003
In garbage
DVD
Master Class. Modern....

Potapov A.
0 reviews
---
6.27 EURO nine0004 In stock
In garbage
DVD
Let's dance Flamenco 1

Dancing Flamenco, a person of any build, any appearance and age becomes beautiful.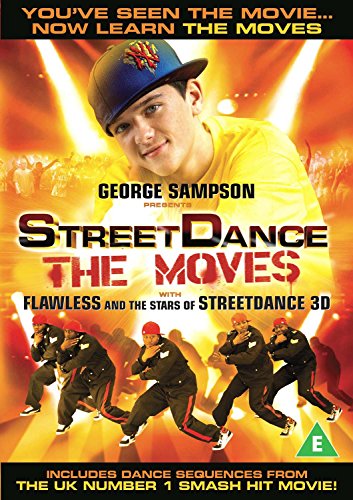 Because...
0 reviews
---
2.16 EURO
In stock
In garbage
DVD
Belly dance. Third... nine0004
We present to your attention the third video course of the special course School of Belly Dance,...
0 reviews
In stock
In garbage nine0003
DVD
Belly dance.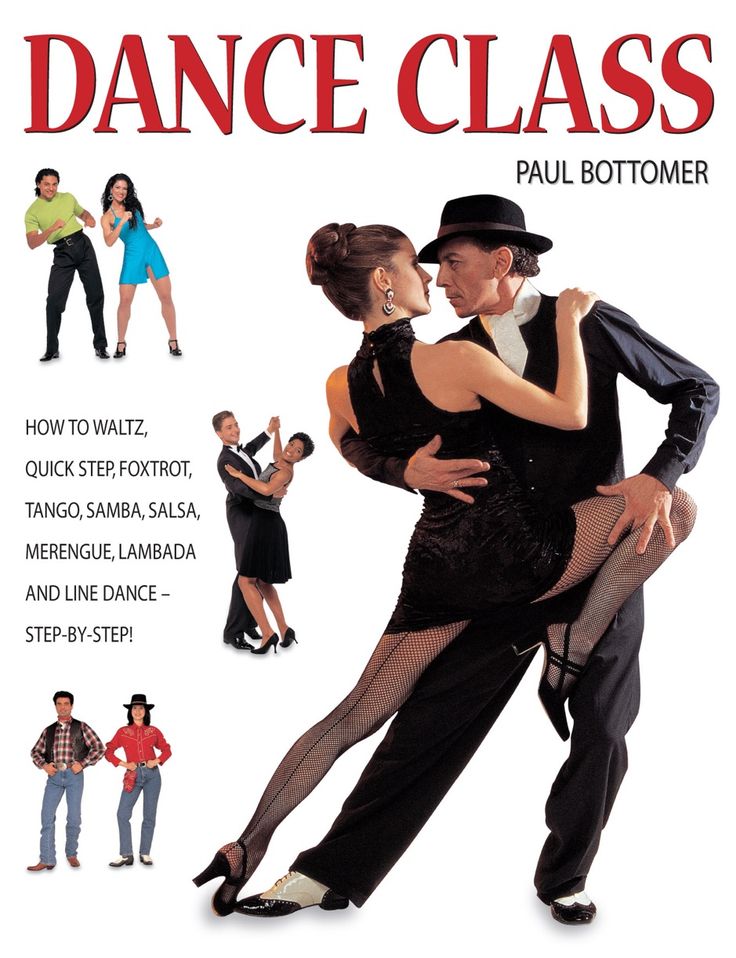 Technics...

Good afternoon! We are glad to welcome everyone who showed interest in our video tutorial....
0 reviews
---
2.16 EURO
In stock nine0003
In garbage
DVD
Belly dance...

Hello, my name is NEON! I am pleased to present you my Accelerated Dance Learning System...
0 reviews
---
4.31 EURO nine0004 In stock
In garbage
DVD
Learning to dance.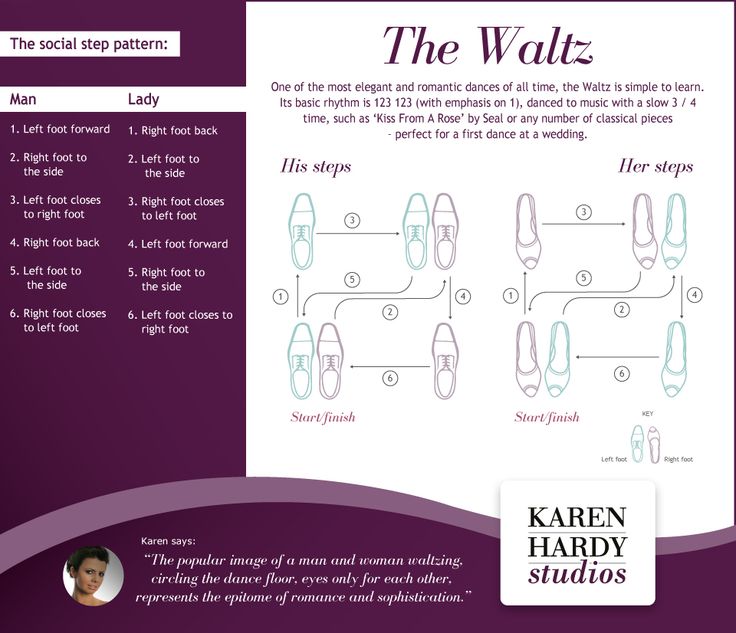 ...

Flamenco is one of the most beautiful and passionate dances in the world. The movements of the dancer's hands are wavy,...
0 reviews
---
2.16 EURO
In stock
In garbage
DVD
Flamenco for advanced nine0004
If you want to learn how to dance Flamenco, this program is for you. Your teachers...
0 reviews
---
4.31 EURO
In stock
In garbage nine0003
DVD
Let's dance! Club Hop

Dance aerobics based on a mix of dance styles hip-hop, trip-hop… Dancing is not.
..
0 reviews
In stock nine0003
In garbage
DVD
Belly dance school...

I am pleased to present you my own accelerated belly dance training system. This...
0 reviews
---
Out of stock "XI Cup" "Spartacus""... nine0004
0 reviews
---
Out of stock BODY BALET (2 DVDs)

Dancing is not only a universal language of communication, a way to express yourself, increase self-esteem, but...
0 reviews Dance Aerobics 2

Master aerobics trainer Vasek Krejcik, a recognized professional in his field, will present to your.
..
0 reviews
---
Out of stock DVD XII Cup...

0 reviews
---
Out of stock DVD Blackpool 2007....

0 reviews
---
Out of stock DVD Blackpool 2007.... nine0004
0 reviews
---
Out of stock DVD Blackpool 2007....

0 reviews
---
Out of stock DVD by William Pino. As...

0 reviews
---
Out of stock DVD by William Pino. As... nine0004
0 reviews
---
Out of stock DVD by William Pino. As...

0 reviews
---
Out of stock DVD Dance...Rhythm & Blues

Are you interested in club dancing? Do you want to feel confident at a party, at a disco, in .