How to dance the east coast swing
East Coast Swing Dance Moves for Beginners
East Coast Swing Dance
East Coast Swing is a popular universal dance that's very beginner friendly. You can east coast swing dance to a wide range of music and music tempos making it a popular dance for new dancers. It's seen everywhere from ballroom dance studios to country dance halls across the world.
There are many types of swing dancing. Swing dancing has its roots in Lindy Hop but you might be familiar with terms like Jitterbug, Charleston, West Coast Swing, Shag and of course East Coast Swing. They are all slightly different forms of swing rooted in swing style of Jazz and they all track back to the Lindy Hop.
East Coast Swing is probably the most common form of swing done in america today. You'll see in on social and competition dance floors across the country.  In this post we will focus on learning the east coast swing basics. Make sure you wear some comfortable dance shoes, and be patient. Ready to start learning? Let's get started!
East Coast Swing Basic Steps
The east coast swing basic steps are easy to learn.
Each basic has 6 count of music and is comprised of a rock step and two triple steps.  Now the triple step might be tricky to master but below is a video we did that will show you all the basic patterns you need to learn as a beginner!
Leaders steps start with left foot
Rock step – Step back with left and replace on right.
Triple step to left – Side, close, side (left, right, left)
Trip step to right – Side, close, side (right, left, right)
Followers steps start with the right foot:
Rock step – Step back with right and replace on left.
Triple step to right – Side, close, side (right, left, right)
Triple step to left – Side, close, side (left, right, left)
East Coast Swing Timing
The timing for East Coast Swing is pretty straight forward for beginners.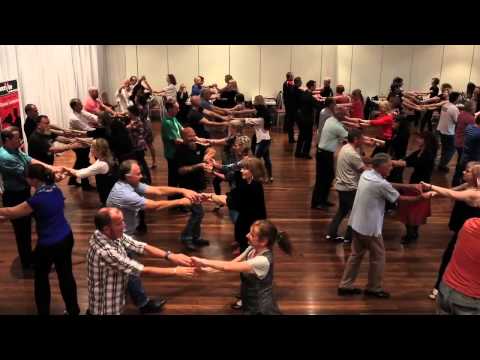 We describe it in this video in detail. Wiki has a nice entry showing the ECS timing if you wanna see things written out or better yet look at our description below.
Leaders Timing:
1&2: Triple step (chasse) to the left (left-right-left)
3&4: Triple step to the right (right-left-right)
5: Step backward with your left foot
6: Weight shifts to your right foot
Followers Timing:
1&2: Triple step (chasse) to the right (right-left-right)
3&4: Triple step to the left (left-right-left)
5: Step backward with your right foot
6: Weight shifts to your left foot
East Coast Swing Beginner Moves
After learning the basics you might wonder which west coast swing moves you should learn next. Don't worry we've got you covered.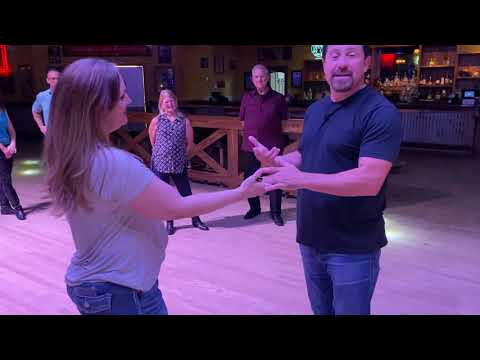 Inside you'll learn the Cuddle, Hammerlock and the Shoulder Check for East Coast Swing. These beginner moves are based on the basic steps you already know. Win!
East Coast Swing Dance Steps
Now that you've mastered the basics and you've learned some beginner moves you might wonder is that all? Well there are lots of different dance steps to learn for ECS based off of the beginner patterns you already know. You've already put in the hard work mastering the basics. Now it's time to head on over to our video vault where you can learn lots of fun east coast swing dance steps. We've laid everything out for you step by step so as you're confidence and skills improve, you'll have the perfect moves to learn!
East Coast Swing Music
So you're loving you new ECS moves. You might be practicing at home or even better you might be social dancing at a wedding, dance studio, cruise or even in the park! The next question that might pop up is what types of music can you dance to? We've compiled a really helpful list of east coast swing music for you to practice to.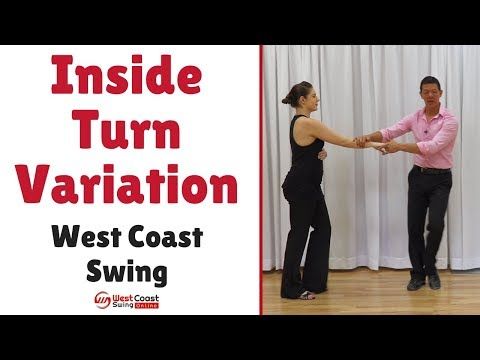 You can even download a clickable list of song choices and play them right from youtube. Perfect right?
Other Types of Swing Dance
As we said at the top of this post there are lots of different types of swing dancing. East Coast Swing, Lindy Hop, Balboa, Hand Dancing, Shag, West Coast Swing, Jitterbug, Jive and more. One of the questions we often get is what is the difference between East Coast Swing vs West Coast Swing. We've covered all the answers you need in several articles and videos! You can learn the basics of west coast swing too!
What's Next?
You love dancing – we love making it easy! We've created an amazing resource for dancers of all styles. Inside you'll find videos on different types of dancing! It's like Netflix for Social Dancers. Head on over and check out the amazing patterns and techniques that will help take your dancing to the next level!
Powered by Convert Plus
Powered by Convert Plus
Powered by Convert Plus
Powered by Convert Plus
Powered by Convert Plus
Powered by Convert Plus
Powered by Convert Plus
Powered by Convert Plus
Powered by Convert Plus
Powered by Convert Plus
Powered by Convert Plus
200+ FREE Resources
to Improve your dancing
A guide to our best Free Resources:
Musicality, Spins & Turns, Footwork, Practice tips, Beginners, Connection, Anchor Steps, more.
.. 
Get the e-book now!
Made with  by Brian B at west coast swing online
Powered by Convert Plus
Powered by Convert Plus
East Coast Swing Dance Moves For Beginners
Learn East Coast Swing dance moves with our detailed video below. We will show you how to do 2 of the most basic east coast swing dance steps. The basic step consists of a rock step and then 2 triple steps for both men and women.
The best thing about east coast swing is that how many songs it can fit. It's 4/4 musical structure makes it fit almost any genre!
East Coast Swing Basic Steps:
Summary of the Swing dance moves
Men:
Starting with left foot
Rock step – Step back with left and replace on right.

Triple step to left – Side, close, side (left, right, left)
Trip step to right – Side, close, side (right, left, right)
Women:
Starting with right foot
Rock step – Step back with right and replace on left.
Triple step to right – Side, close, side (right, left, right)
Triple step to left – Side, close, side (left, right, left)
Technique:
You want to keep the knees working throughout the dance by bending and straightening them. At the end of every triple step you should arrive on a bend leg, with a pendulum action of the hip, and then as you straighten your knee, you prepare yourself to triple step to the other direction.
What is the East Coast Swing Anyway? History & Character
This dance was originated from the lindy hop and it's main characteristic is the "triple steps" and "rock steps" used through out the moves. This dance incorporates lots of turns, spins and fun hair loops. It can be dances to slow or fast music.
Some of the popular songs today fit the Swing including "Cooler than you" by Mike Posner, and the classic tune "Baby Workout" by Jackie Wilson. Please keep in mind that the East coast swing is different than West coast swing.
How to count the Swing
To keep it very simple, you can count the east coast swing just like I did in the video above "rock step, triple step, triple step". With numbers you can count "1,2", "3 a 4", "3 a 4". As you can see the triple step is done over 2 counts only, and therefore it's faster than the rock step (which are full beats). The beat value for the steps would be: 1, 1, 1/2 ,1/2 , 1 – 1/2, 1/2, 1.
---
Want More Dance Lessons?
We offer a membership that includes access to 250+ Ballroom and Latin dance videos online. Including American & International style videos.
Membership Info & Registration
Related:
More Swing dance lessons
Get More Dance Lessons:
How To Cha Cha Dance
How To Rumba Dance
How To Waltz Dance
Salsa Basic Steps
How To Dance Bachata
How To Dance At A Wedding
What did you think? Leave a comment below!
Summer dance club
We spend Saturday in the rhythm of incendiary dances and practice English in the open air!
Arts and culture
We invite you to dance swing, bachata and other exciting dances, as well as practice conversational English with our teacher Manny Ongsing !
East Coast Swing or "Jitterbug" (Jitterbug), - a style of entertaining pair dance.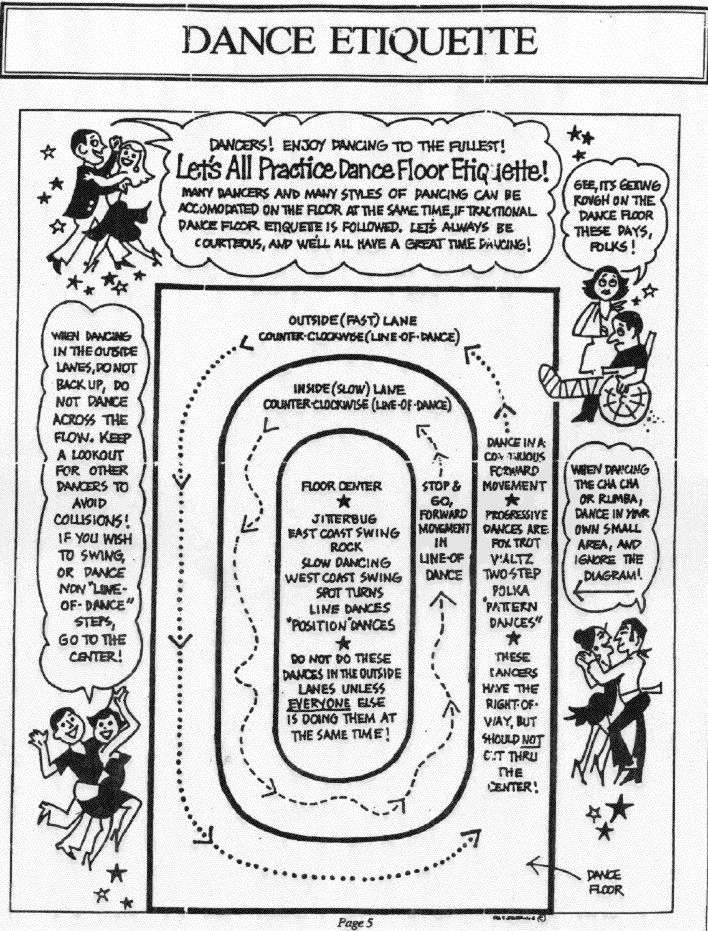 Swing originated in the 1940s and 50s on the East Coast of the United States. Swing has a very simple structure, movement and style. It is democratic and popular, it is often danced to slow and medium jazz, blues and rock and roll.
We will also dance Bachata (Spanish: Bachata) is a dance from the Dominican Republic, which is also widely practiced throughout the world. This is one of the most romantic and sensual couple dances and is very easy to learn. All elements of bachata are simple, but at the same time they look incredibly beautiful.
It will be fun and bright!
Please remember to bring a bottle of water with you.
In case of bad weather, dances will take place in the Lecture Hall of the Center for Anglophone Cultures (3rd floor).
Share:
By staying on the site, you consent to the processing of cookies and personal data (learn more).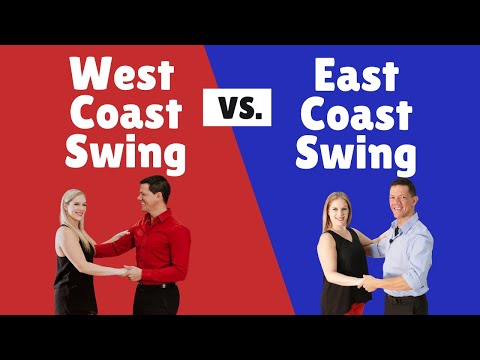 If you do not want the data to be processed, please leave the site.
Good
Subscribe to the organizer's newsletter
Your email
I consent to the processing of personal data
Subscribe
Ticket recovery
Enter the email address you provided when registering for the event
Your email
Please note that the tickets should have come to your mail immediately after the purchase.
Restore tickets Submitting a request... Open in personal account
Ticket return
If you would like to return tickets, you can do so by following the link in your ticket email, or by submitting a request to the organizer in your &nbsp in your personal account.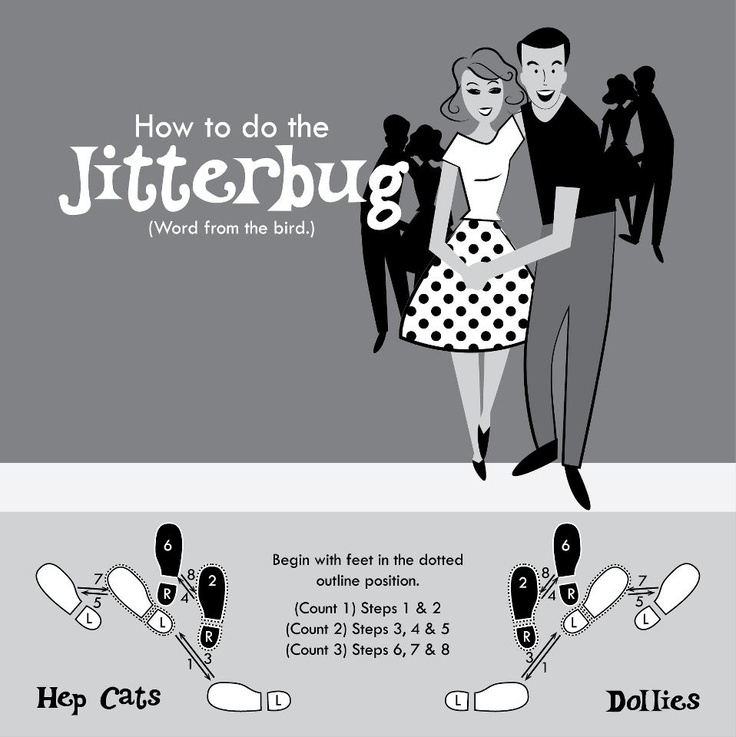 More about ticket refunds
Open in personal account or send tickets again
History of swing - breakdance school discovered Charleston and Lindy Hop.
On March 26, 1926, the Savoy Ballroom opened its doors in New York. It became an immediate success with a block-long dance floor and a raised double bandstand. The night dances attracted most of the best dancers in and around New York. Featuring the best dancers and the best black bands, the music at the Savoy is heavily swing jazz. One evening at 7 pmIn 1926, after Charles Lindbergh's flight to Paris, local dance enthusiast "Shorty George" Snowden watched the dancing couples. A newspaper reporter asked him what kind of dance they had. It so happened that on the bench next to them lay a newspaper with an article about Lindbergh's flight.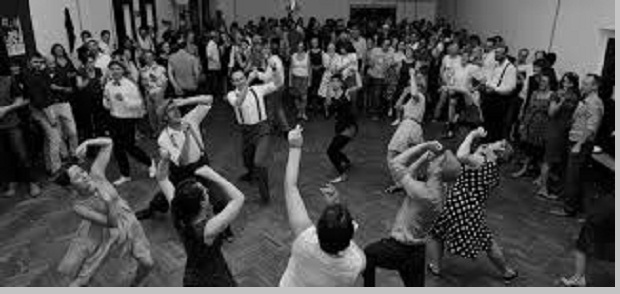 The headline read "Lindy Hops The Atlantic" (Lindy Hops the Atlantic), George caught his eye and he said "Lindy Hop". That's how the name stuck.
In the mid-30s, a peppy, galloping version of the six-count Lindy emerged. It became known as jitterbug (jitterbug). The author of the name is considered Cab Calloway (Cab Calloway), when at 19In 1934, the theme "Jitterbug" appeared in the repertoire of his orchestra. With the advent of Lindy Hop and Jitterbug, communities began to dance to modern jazz and swing as it developed at the time, with Benny Goodman spearheading the impact. The dancers soon incorporated tap and jazz movements into their dance.
In the mid-1930s, Herbert White, head bouncer at the Savoy, formed the Whitey's Lindy Hoppers dance troupe. One of the most important members of the troupe was Frankie Manning. Hoppers have been featured in the following films: "A Day at the Races" (1937), "Hellzapoppin" (1941), "Sugar Hill Masquerade" (1942) and "Killer Diller" (1948).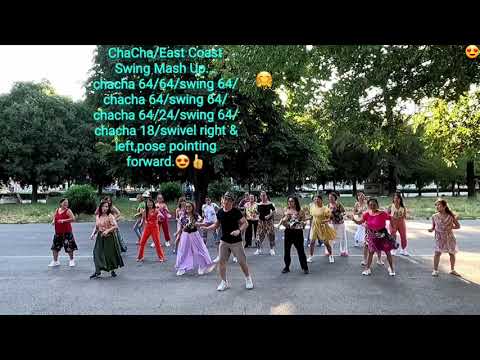 In 1938, the Harvest Moon Ball dance competition included Lindy Hop and Jitterbug in the competition for the first time. They were filmed and shown nationwide in newsreels at the Pathé, Paramount and Universal cinemas between 1938 and 1951.
In early 1938, Dean Collins arrived in Hollywood. He learned to dance the Lindy Hop, jitterbug and swing in New York and spent a lot of time in Harlem and at the Savoy. Between 1941 and 1960, Collins danced himself and helped choreograph dance routines for over 100 motion pictures. Today we can judge this by watching 30 second clips of California's top white dancers performing Lindy Hop, Jitterbug, Lindy and Swing.
In the late 1930s and 1940s, the media used the terms lindy hop, jitterbug, lindy, and swing and interchanged them to describe the same styles of dancing that took place on the streets, in nightclubs, at competitions, and in movies. By the end of 19At the age of 36, the Lindi took over the United States. As might be expected, the first reaction to the lindy from most dance instructors was a cool negative.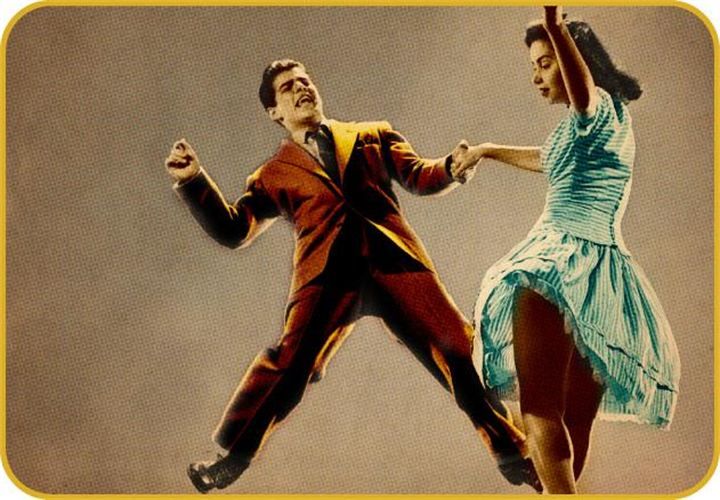 In 1936, Philip Nuttle, president of the American Society of Dance Teachers, expressed the opinion that swing would not survive the winter. In 1938 Donald Grant, president of the Dance Teachers' Business Association, said that swing music "is a degenerate form of jazz whose adherents — the unfortunate victims of economic instability." In 1942, members of the New York Society of Dance Teachers were told that the jitterbug (a direct descendant of the Lindy) could no longer be ignored.0068 Dance schools like the New York Society of Teachers and Arthur Murray didn't officially start documenting or teaching Lindy Hop, Jitterbug, Lindy and Swing until the early 40's. Ballroom dancers were more interested in learning foreign dances, such as Argentine tango, Spanish paso doble, Brazilian samba, Puerto Rican merengue, Cuban mambo and cha-cha-cha, English quickstep, Austrian waltz and, occasionally, American foxtrot and peabody.
In the early 1940s, Arthur Murray's dance studio enthusiasts looked at what was happening on the dance floors in the cities and sent their teachers to teach what they were dancing.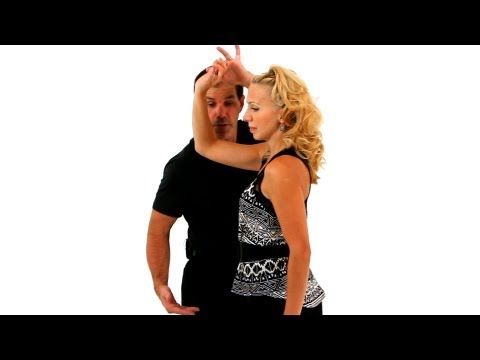 Thus, Arthur Murray's studios taught different styles of undocumented swing in many cities.
In the early 40s, Laura Haile, being a swing dancer and sportswoman, recorded what she saw at the dances of the white community. At the time, Southern California nightclubs and competitions were led by Dean Collins with Lenny Smith and Lou Southern. Laura Hale gave their style the name Western Swing. She began teaching at Arthur Murray's studios in 1945. Dean Collins coached Arthur Murry's teachers in Hollywood and San Francisco in the late 40's and early 50's.
After the war, soldiers and sailors returned from abroad and continued to dance at their military bases and beyond. The jitterbug was danced to country music in country bars and popularized in the 80s.
While between the 20s and 90s the music changed (jazz, swing, bop, rhythm and blues, rock and roll, beat, disco, country), lindy hop, jitterbug, lindy and swing have branched out in the US into many regional styles.
The late 1940s highlighted many dances that developed from rhythm and blues: Houston push (push) and Dallas whip (whip), imperial swing (in St. Louis), Washington hand dance (D.C. hand dancing) and Carolina shag (shag) — and these are just a few.
Laura Hale first published her dance notes as a western swing program in 1951 for the Arthur Murray Dance Studio in Santa Monica. In the 1950s, she presented this program throughout America in master classes under the auspices of the Arthur Murray Studios. For the past 45 years, Laura Hale's "Original Western Swing Program" has been taught by Arthur Murray's studios with minor revisions.
From the mid-1940s to this day, Lindy Hop, Jitterbug, Lindy and Swing have been disassembled and refined in detail by ballroom dance instructors to adapt dance elements to the general public - maybe more clumsy, but paid for the lessons. As a result, ballroom dancing studios developed and developed "East Coast Ballroom Swing" and "West Coast Ballroom Swing".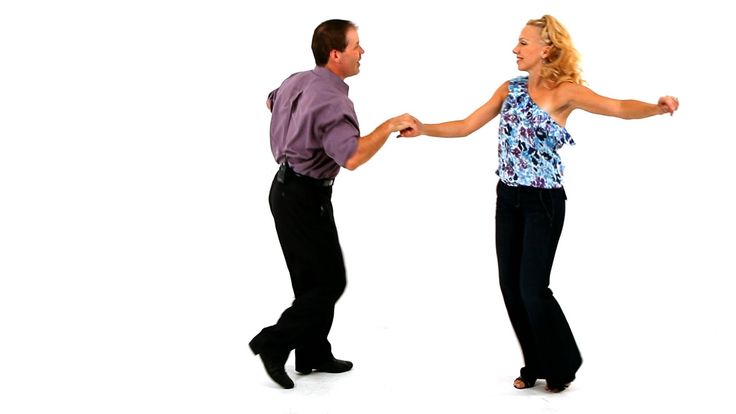 In the late 1950s, television brought American Bandstand, The Buddy Dean Show, and other programs to teenage viewers. Teenagers danced rock and roll with Elvis Presley, Little Richard and Chuck Berry at the forefront of the attack, although in reality they were Slightly altered swing, lindy and jitterbug steps. In 1959, some of the dance communities in California, where Skippy's studio set the tone Blair (Skippy Blair), changed the name of Western swing to West coast swing (West Coast Swing) to avoid confusion with dancing in the style of country and Western.
At the end of the 20th century, 60-year-old dancers twitch their feet to the sounds of shag, jitterbug, lindy and swing.
SWING STYLES
Leader - Partner
Follower Partner
1. Savoy Swing: A style of swing popular at New York's Savoy Ballroom in 30-40 years, originally performed under swing music. Savoy swing very fast, bouncy, sloppy dance style
2. Lindy (Lindy): more ennobled style.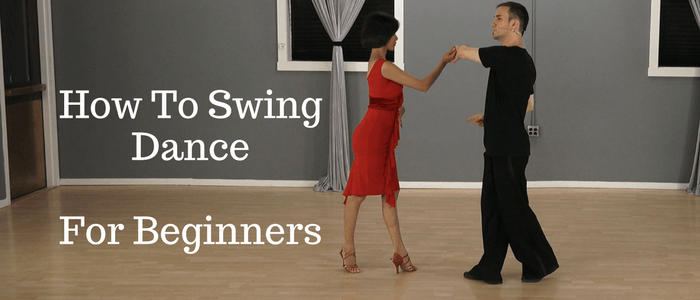 3. West Coast Swing: An agile style that was popular in California clubs in the 1930s and 40s. According to a population survey in 1989, it was recognized as a dance of the state of California.
4. Whip (Whip): a style popular in Houston, Texas, emphasizing the partner's rotation movements between dance positions with a swinging rhythm break (wave rhythm break).
5. Push: A style of swing popular in the Texas capital of Dallas that emphasizes the partner's rotational movements between dance positions with a rock rhythm break.
6. Supreme Swing: A style of swing popular in Tulsa, Oklahoma.
7. Imperial Swing: A style of swing popular in St. Louis, Missouri.
8. Carolina Shag (Carolina Shag: A style popular in both Carolinas that emphasizes the virtuosity of the partner's legs.
9.