How to dance the beguine
What is the Beguine?
`;
Hobbies
Fact Checked
The beguine is a dance perhaps most familiar to those on the islands of Martinique, Cuba, and Guadeloupe, where it was developed in the 1930s. It will also be familiar to fans of Big Bands of the 1940s, and Fred Astaire enthusiasts, since he performed a beguine with Eleanor Powell, to the music, "Begin the Beguine," in the film, Broadway Melody of 1940. Today the beguine is one of the more obscure dances in the Latin ballroom dance tradition.
The steps of the beguine are quite close to those performed in the Rumba.
In fact the beguine is almost but not quite identical to the Rumba in many ways. The music is always slow and the dance moves quite deliberately and smooth. Like many Latin dances, the beguine emphasizes the ability to roll the hips while stepping, evoking sensuality. Most music adapted for the beguine is based on the Caribbean or Latin ballroom dance bolero, which shouldn't be confused with the earlier Spanish bolero, normally set in 3/4 time.
The ballroom dance bolero is in common or 4/4 time. The very basic dance steps of the bolero are simply slow quick/quick.
Slow comes on beat one, quick/quick on beats three and four. In the beguine, the first step may not take place until after beat two, or between beats one and two. The three-step style gives the sense of rumba, being combined with waltz.
Bolero music, which may include voice accompaniment, is also classic for a building addition of musical instruments or lyrics as the music progresses. If you've never heard one, consider listening to Maurice Ravel's piece Bolero to get a sense of the building excitement. The beguine as danced should always capitalize on the growing excitement of the music.
As more complex rhythms and more instruments are employed, the dancing generally becomes more involved.
You'd have to look at the bolero as very influential to the development of both the rumba and the beguine. You may still see the bolero danced in ballroom dancing competitions, but it is now no longer popular in Cuba, where the current form likely originated. When dancers dance the beguine, they see it as quite distinct from the bolero, though both dances are greatly similar to the rumba.
To get a sense of the look and feel of the beguine, there is probably no better source than viewing Broadway Melody of 1940.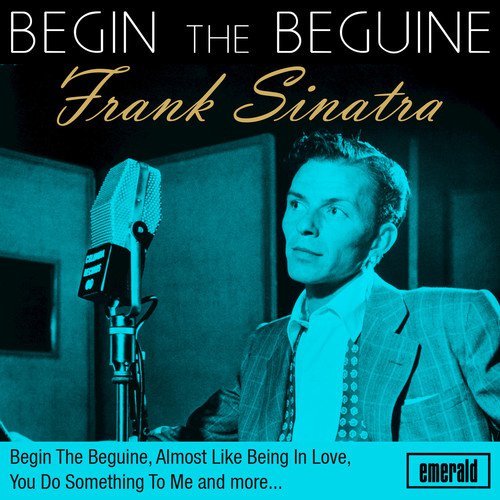 From a musical standpoint only, the most important music for dancing the beguine is Cole Porter's Begin the Beguine written in the 1930s. You'll find numerous big band recordings of this classic, popular song.
Tricia has a Literature degree from Sonoma State University and has been a frequent Sports&Hobbies contributor for many years. She is especially passionate about reading and writing, although her other interests include medicine, art, film, history, politics, ethics, and religion. Tricia lives in Northern California and is currently working on her first novel.
Tricia Christensen
Tricia has a Literature degree from Sonoma State University and has been a frequent Sports&Hobbies contributor for many years.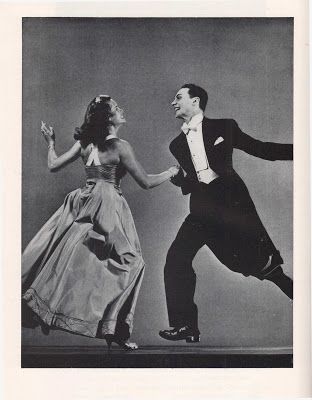 She is especially passionate about reading and writing, although her other interests include medicine, art, film, history, politics, ethics, and religion. Tricia lives in Northern California and is currently working on her first novel.
You might also Like
Recommended
AS FEATURED ON:
Begin the Beguine - Building Better Balance with Vanessa Kettler
BEGIN THE BEGUINE from Broadway Melody of 1940
One of the most famous tap dances ever captured on film comes to us in the extended dance sequence to Begin the Beguine written by Cole Porter from the movie Broadway Melody of 1940, a terrific movie well worth watching in its entirety. The dance clip from the movie shown below is the most famous part of the celebrated and long finale where Fred Astaire and Eleanor Powell create a duet of powerful partners.
This is the only movie that both appeared in. Powell was seen as Astaire's equal in ability, the only partner that he apparently was a bit intimidated by. They were quite formal as they worked together, but ultimately created indelible images about which Frank Sinatra said "you'll never see the likes of this again".
Click above to watch Begin the Beguine, the fabulous finale.
Earlier in the extended dance sequence to this famous song is this jewel of a duet between Astaire and Powell that has flamenco roots. It is so beautiful in its simplicity. Often overlooked, this duet is so seamless and elegant and quite different for both dancers.
The gorgeous flamenco inspired section of Begin the Beguine.
A word about Broadway Melody of 1940:
Several Broadway Melody movies were made.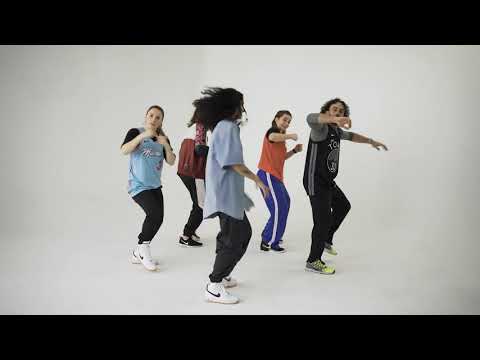 Eleanor Powell made her stunning film debut in the Broadway Melody of 1936. She also appearing in the 1938 version. All about adventures performing on Broadway, the 3 movies had little else in common. But Broadway Melody of 1940 stands out from the others. One reason why is that the movie is a realistic portrayal of how devastating alcoholism is. George Murphy plays the character of a professional dancer who is overwhelmed by drink. What I particularly appreciate about it is how the film describes the transformation that alcohol makes in Murphy's character as he changes from a good natured hard working guy into an angry violent man, a clear characteristic of alcohol addiction. 
Astaire is so charming in several dances from this movie as he flies over furniture and plays ragtime piano (he was a professional quality musician). Murphy and Astaire also have a delightful duet in the beginning of the movie. There are many wonderful dances in this movie and it deserves to be seen whole.
Here is the delightful Astaire solo I've Got My Eyes On You from the movie. A note about context: Astaire plays a dancer secretly in love with EP. He finds her photo and compact (looks like a tennis ball) and "improvises" on stage thinking no one sees him. But of course Eleanor Powell is on the sidelines peeking.
Eleanor Powell, the greatest tap dancer who ever lived.
Eleanor Powell was in Hollywood less than 7 years. She was a huge Broadway success prior to being in movies. In fact, Hollywood was really a step down for her. She was queen of tap, thought by many to be the best tap dancer ever. Early in her training she studied gymnastics. It is the combination of that gymnastic flexibility with her fabulous tap technique that makes her an icon. Her trademark is to kick her leg straight up into the air (and I mean straight up, as if she is in a split in air) and then to immediately touch the floor behind her bending over backwards.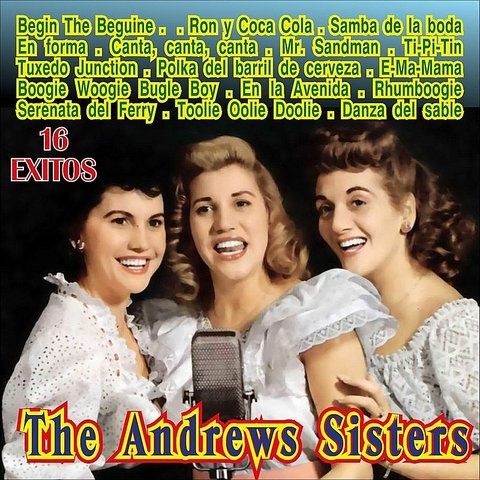 I've never seen anyone else accomplish this and executing it with such grace and beauty at the same time. Eleanor Powell is a great inspiration to any dancer.
Unfortunately Hollywood did not treat her well. She exited her contract at MGM early as the studio cast her in more and more secondary roles. In 1941's Lady Be Good cast Powell in a lesser role to the lead who was Ann Southern in her first movie. She was also considered to be too old to play opposite Gene Kelly in his breakout role in 1942's For Me and My Gal. (Kelly and Powell were actually the same age.) Judy Garland got the part instead. The studio also often paired her with Red Skelton is less than adroit films. She retired from film, resurrecting her dance career for several years in her 50s through her knockout nightclub act. 
The film clips shown below showcase her incredible talent. 
Her movie credits include Born to Dance, Broadway Melody of 1936, Rosalie, Broadway Melody of 1938, Honolulu, Broadway Melody of 1940, Lady Be Good, Ship Ahoy and I Dood It (the last 2 costarring with Red Skelton).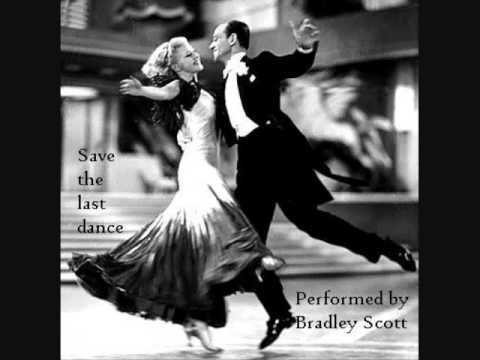 Click above to watch her graceful and fabulous style as she sings and dances at a pajama party. The dance begins at the 1:30 mark.
Click above to watch Eleanor duet with a dog from Lady Be Good.
Eleanor appearing with Buddy Rich in the 1942 movie Ship Ahoy staring Powell and Red Skelton. Buddy Rich was an amazing and spectacular drummer. Powell matches his brilliance and more, showing off her training in gymnastics.
Watch Eleanor and Buddy Rich make rhythmic history together.
Eleanor Powell is a perfect role model for how gracefully a human can move. She is so fluid in her movements, showing no stress at all in often very difficult circumstances.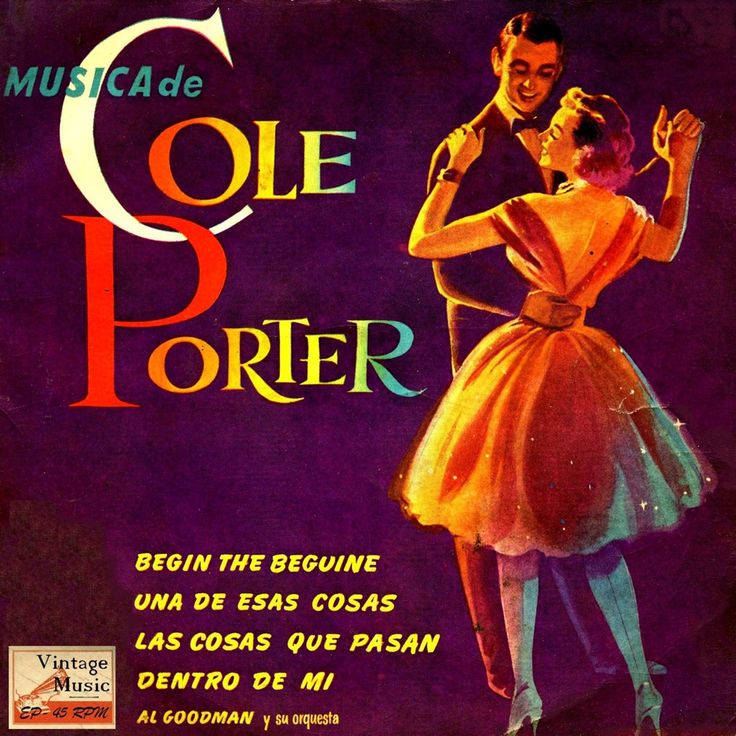 Watching Ms. Powell helps us to understand how develop similar qualities. Qualities of strength, effortlessness and grace in spite of all kinds of difficulties.
Building Better Balance shows you how
More Dance in the Movies
Begin Online publication "Elements of Dance"
Dance vocabularyBack
Begin is one of the most mysterious dances from Latin America. It is most widespread on the islands of Martinique and Cuba. In style and manner of performance, the begin is close to rumba and tango. He gained worldwide fame in 1935, when the musical Jubilee was presented on the Broadway stage with a resounding success, authored by Cole Porter, an American composer who worked mainly in the genre of musical comedy. His number "Begin the Beguine" ("the beginning of the dance") was highly appreciated by both the audience and the critics, the latter noting the originality, complexity of the composition and the mastery of the author.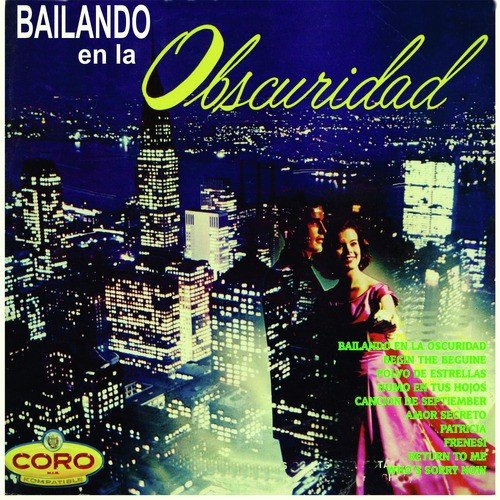 At that time, America was in the grip of the Great Depression, and Porter's musical became a bright and sunny event that distracted the people from the economic situation and gave them a holiday. And this is not surprising: before starting work, the author traveled the world for about six months in search of inspiration. He visited exotic islands, collecting local folklore. So the dance began to become a participant in the Broadway production.
In this capacity, he instantly became popular both in America and in Europe, and a few years after the premiere of the musical, his melody was captured on a gramophone record. Over time, the song "Begin the Beguine" acquired an independent life, entered the encyclopedia of jazz music and set off to conquer the world alone. Although the original arrangements were lost at 1946, the musical underwent reconstruction and continues to exist to this day. By the way, later on, Latin American plasticity supplemented Broadway productions more than once, becoming an important element of their choreography along with tap dance.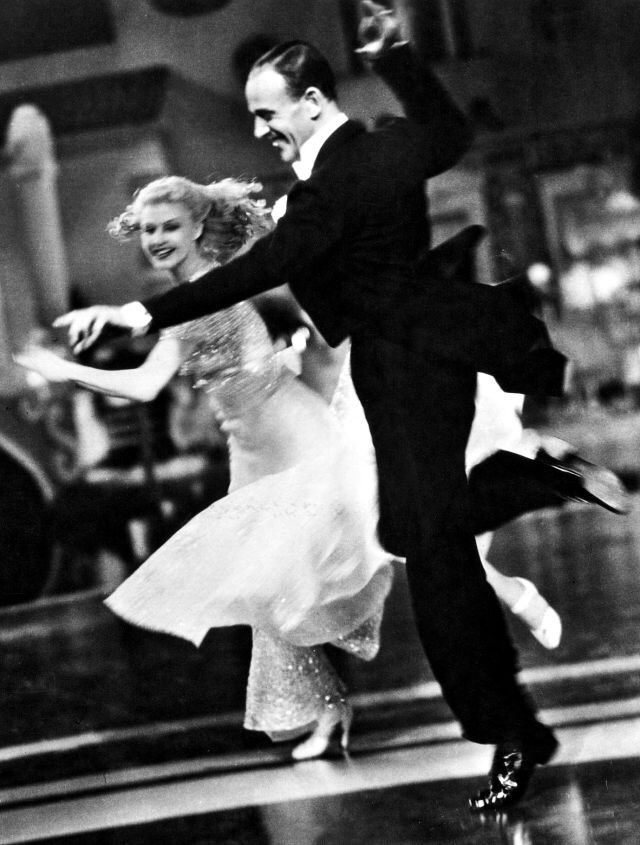 Begin dance is performed at a moderate, even rather slow pace. Elegant, measured, smooth, in many respects it resembles a rumba, although it is original in its own way. In addition, it is often compared to the Latin American version of the bolero dance (not to be confused with the Spanish version). The steps of the begin echo those of the waltz. The musical size corresponding to this dance is 4/4.
Like most of the dances that came to South America with African slaves and absorbed the Latin temperament, the begin is a love story told through movement. The leading role traditionally belongs to the partner, but the partner does not just submit - she lures, teases, seduces and rejects. Dancers who are in close contact, obeying the rhythm, then make sharp and impetuous movements, then again calm and serene.
The sexuality inherent in the dances of South America is also characteristic of the begin, revealing itself in a graceful step, setting of the head, as well as in sensual turns of the hips.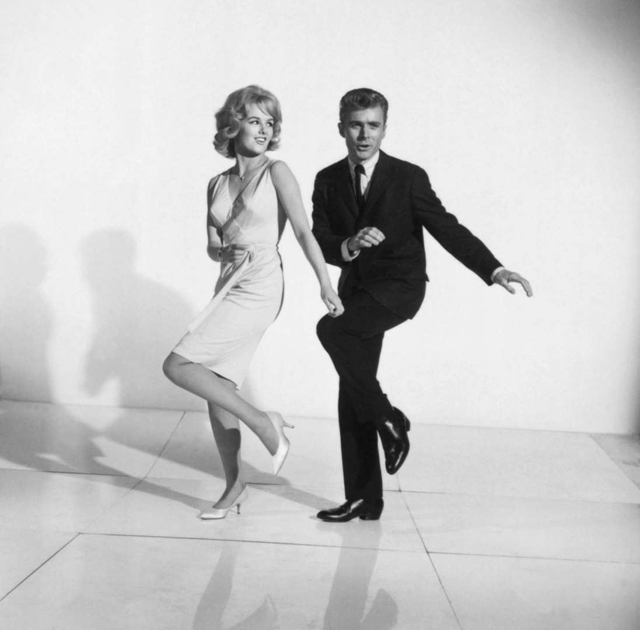 But the begin dance is not only the movements of the arms, legs and body - it is also a facial expression, a look that conveys emotions that speak of feelings.
Romantic and passionate, begin evokes associations with the sunny coast, and its incendiary rhythms do not lose their relevance over time, continuing to excite and enchant.
Release archive
Ballroom dancing in Israel. Ballet
My name is Elena Zarkhin.
My love and my profession is sports ballroom dancing.
I am a choreographer, judge of international dance competitions with licenses (שופטת ראשית בארץ), dance teacher for over 20 years, I train future champions and teach beginners.
Among my students in Israel are the winners of the national championship, the finalists of the European Children's Grand Prix, the winners and finalists of the Israeli dance sport tournaments.
My dance studio is located in Rehovot, in the Holandit area, in the Begin Hall, which is near Yavne and Ness Ziona.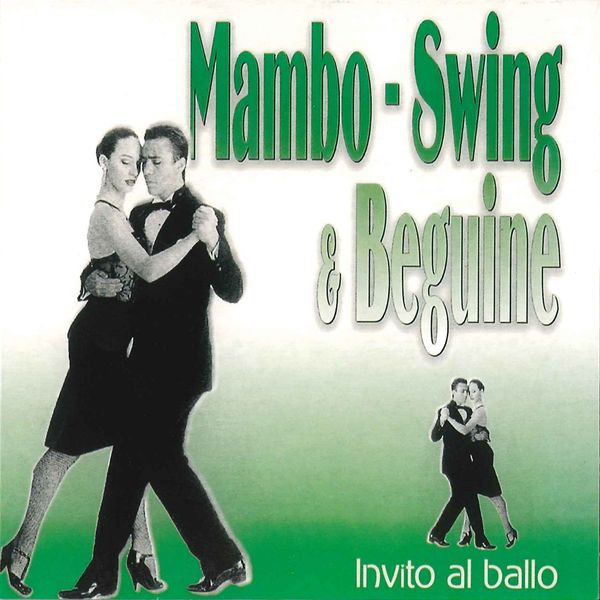 I am glad to invite all dance lovers!
It doesn't matter if you have danced before or not, whether you want to reach the top or just dance for yourself
Come to a free trial lesson.
For an appointment call 0544413484.
Ball dancing for boys and girls 5-12 years old
Baby Dance children 3-5 years old
Sports dancers for advanced level
Ball dancing for beginners
9000 9000
Ballets for girls 5-12 years old
Solo latina for golden age ladies
Private wedding dance lessons
Ballroom dancing for boys and girls of all ages
Why should you choose ballroom dancing for your children ?
Because it is beautiful, improves plasticity, strengthens muscles, forms a correct posture and a beautiful gait. During training, coordination of movements, a sense of rhythm, artistry and musicality develop.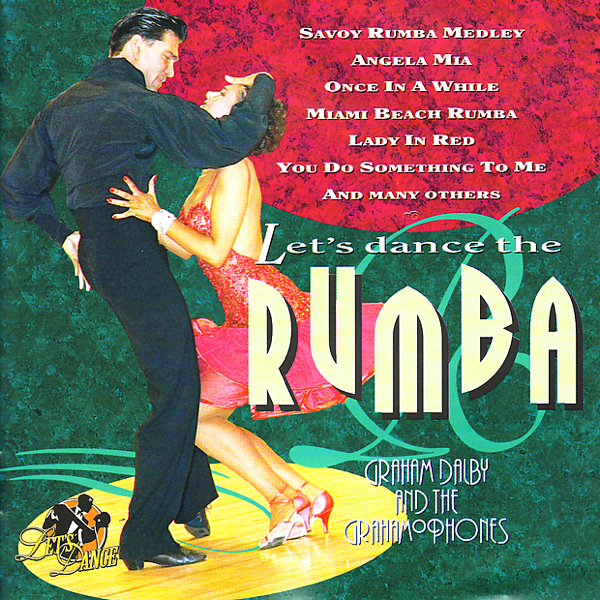 Dance training gives a source of joy and positive energy.
And also because my many years of experience allow me to find in each child his abilities, to help develop them and believe in himself.
You can learn to dance for your own pleasure and development, or dance professionally, with trips to competitions.
Both can be done in my studio.
Advanced Ballroom Dancing
If you are a professional ballroom dancer and want to take it to the next level, my studio has classes for you.
Especially for each couple, I prepare a program, build training sessions, select coaches, costume designers, and help to choose a partner of the appropriate level.
As a highly experienced coach and judge at national and international dance competitions, I can bring out your talents, help you find your personality and prepare you for any level of competition.
The All-Israeli Championship, international tournaments within the framework of the World dance sport federation, as well as all competitions under the auspices of the Israel Dance sport federation in Israel will be open for you.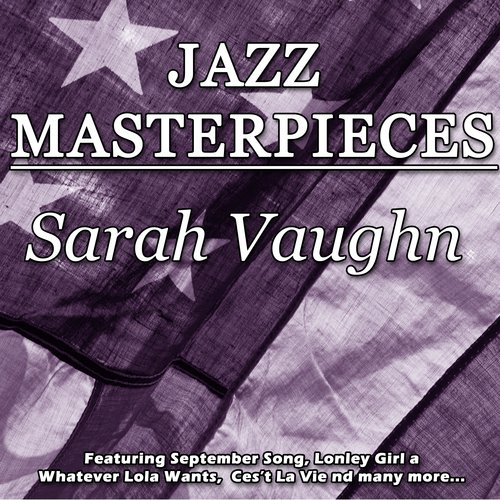 Ballroom dancing for beginners adults
Classical ballroom dancing is the best choice, because it is a sport, art and bright emotions at the same time. After all, it is emotions that help to fully open up in the dance!
Dancing as a couple will help you learn to move together elegantly, understand the pace of the music and your partner, and achieve common goals. This will increase partnership and mutual understanding, and at the same time strengthen your bodies.
Enjoy working together as a couple.
Quote from my students: those who manage to learn how to dance ballroom dancing with a partner or partner will be able to live with them all their lives in love and understanding, despite all the difficulties and obstacles.
All you need to start dancing is the desire and love for dancing – we will teach you the rest, even if you don't know how to dance at all.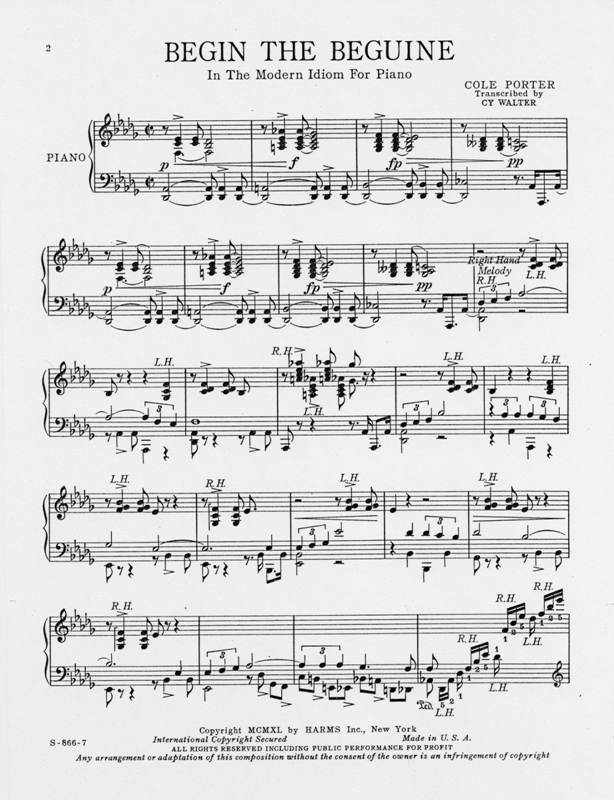 In the first year you will learn how to dance the key elements0011 European dance program ;
samba, cha-cha-cha, rumba, paso doble, jive -
Latin American program
.
In addition to classes for your own pleasure, there is the possibility of performances at the competitions of "seniors", amateurs of ballroom dancing . These are not professional competitions, but an opportunity to perform in specially tailored suits, to receive recognition and applause from the public. To create a program of performances, if desired, you can take additional individual lessons.
Baby Dance for children 3-5 years old
Dancing for the youngest children 3-4 years old is a fun and rewarding activity.
Rhythm, coordination improvement, posture setting and stretching in the game format. Toddlers learn to dance simple children's dances ("Duck Birds", Polka, Disco), listen to the teacher, repeat movements after him, do many simple exercises to the music, engage in children's stretching while sitting on the floor (learn to pull socks, straighten your back, stretch your arms and legs…).

Every child will succeed!
All training takes place in the form of a game, but gradually accustoms children to the order of dance lessons. The group is a preparation for ballroom dancing.
Ballet for girls 5-12 years old
Classical ballet lessons in the dance hall will make girls feel like princesses dancing in ballet shoes and ballet leotards and skirts. We will help to reveal the maximum of the child's abilities, to give a feeling of joy at each lesson in groups under the guidance of a professional choreographer.
Our ballet lessons are built on the long tradition of the Russian choreographic School .
At the same time, each beginner ballerina will strengthen her posture and body muscles, increase stretching, coordination of movements, develop an ear for music to the sounds of classical melodies, and learn classical steps at the ballet barre.
For higher level dancers, lessons are added to improve complex choreography and dance training jazz modern with elements of acrobatics .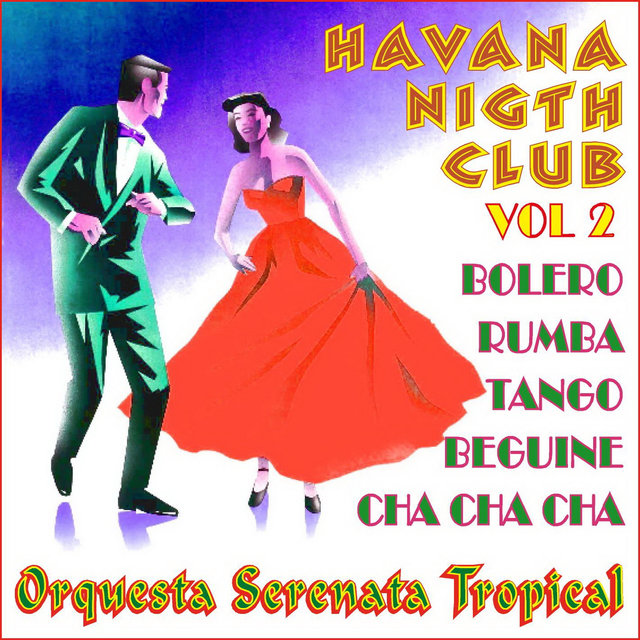 Solo latina for ladies of the golden age
Ideal for every woman who dreamed of learning to move to the sounds of music, but did not know how to dance at all or had dance experience, but now there is no partner.
Latin solo lesson for women combines dance and fitness, and teaches you how to move to the sounds of rhythmic and exciting music in solo dance.
Latin American Dance promotes the formation of a beautiful figure, strengthening muscles and improving posture while dancing, for your pleasure.
In the solo latin program : samba, cha-cha-cha, rumba, jive and a charge of positive emotions at every lesson.
Private wedding dance lessons
Wedding dance is one of the most memorable moments of the wedding, attracting the attention of all guests. Therefore, many couples plan their first dance in advance and carefully.
Elena Zarkhin will help you realize any dance dream - classical beautiful slow dance or modern, waltz, tango or Charleston.